Home to a diverse range of iconic Australian wildlife, including koalas and kangaroos, Featherdale Wildlife Park is one of the most popular attractions in all of New South Wales.
Buying Featherdale Wildlife Park tickets promises a day full of fun and excitement as you learn more about Australia's favorite animals in their natural environment— with the opportunity of getting up close and personal.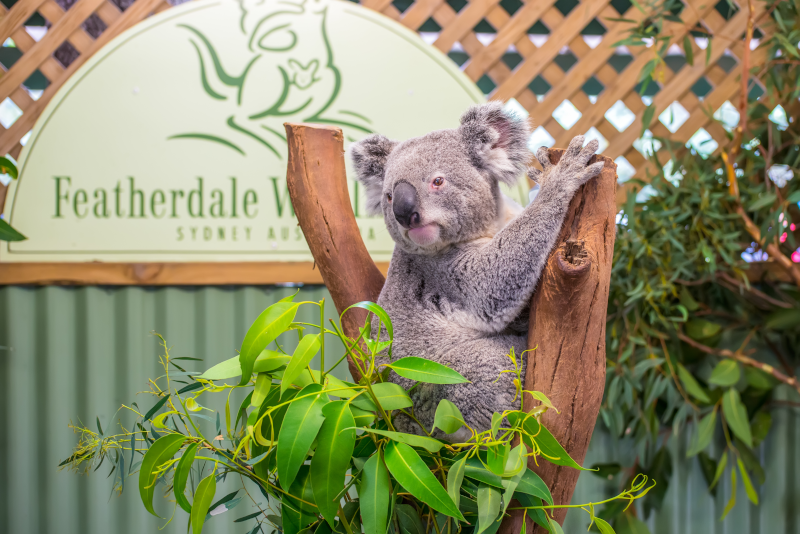 Here's all you need to know about the Featherdale Wildlife Park, one of the most exciting theme parks in Sydney.
How much do Featherdale Wildlife Park tickets cost?
To enter Featherdale Wildlife Park, you'll have to purchase an admission ticket. The prices of entrance tickets are as follows:
Adult (ages 16+): AUD40 (US$26)
Child (3-15 years old): AUD26 (US$17)
There are also family combination tickets on offer.
2 Adults + 2 Children: AUD121 (US$78)
2 Adults + 1 Child: AUD101 (US$66)
1 Adult + 2 Children: AUD90 (US$57)
1 Adult + 1 Child: AUD63 (US$40)
All of the above ticket prices are inclusive of booking fees and taxes.
Who is eligible for discounts?
Both seniors and students pay the slightly discounted entrance ticket price of AUD37 (US$24) per person when visiting Featherdale Wildlife Park.
Is it possible to visit for free?
Featherdale Wildlife Park has recently started an initiative called 'Hero Weeks' in which they offer free admission to local heroes, such as nurses and retail workers, during specific weeks of the year.
Those wishing to gain free entry during these weeks may have to provide proof of their profession. The official Featherdale Wildlife Park website shows the full Hero Weeks calendar.
Should you book in advance?
Booking your Featherdale Wildlife Park tickets online is quick and easy so there is no reason not to book your tickets in advance. That said, admission tickets can also be bought at the gate upon arrival at no extra cost.
If you're wanting to partake in a tour that includes Featherdale Wildlife Park in its itinerary, it is recommended that you book your spot on the tour well ahead of time.
Are there any combined tours including Featherdale Wildlife Park and other attractions?
Combined tours are a great way to make the most of your time in the greater Sydney area and save money by visiting more than one attraction in one day. There are a handful of combination tours available that include Featherdale Wildlife Park in their itinerary.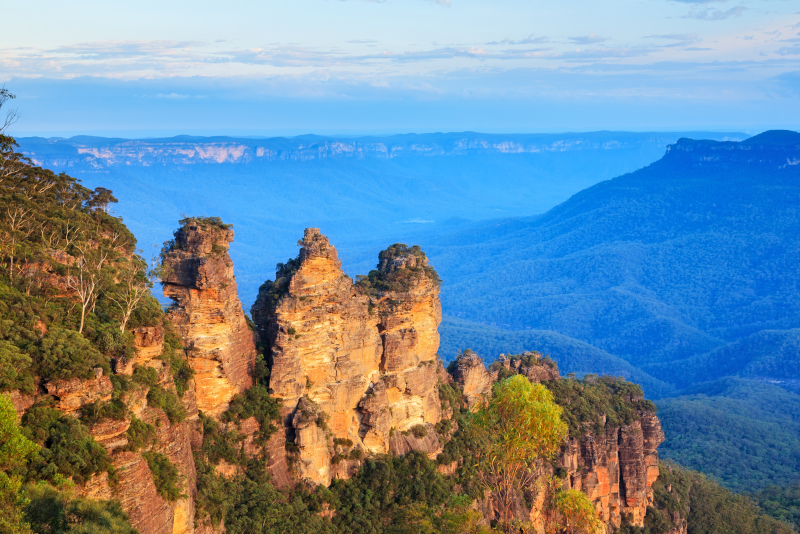 Three Sisters, Scenic World and Featherdale Wildlife Park tour: Visit the Blue Mountains' top three attractions in one day, where you'll see the rock formations at Three Sisters, go on rides at Scenic World and see animals at Featherdale.
River cruise, Scenic World and Featherdale Wildlife Park tour: Soar through skyways at Scenic World and see kangaroos at Featherdale before embarking on a river cruise down the Parramatta River towards Sydney Harbour.
Bush walks and Featherdale Wildlife Park tour: Join a small group as you explore the Blue Mountains National Park together, enjoying a variety of bush walks and seeing native animals at Featherdale Wildlife Park.
What will you see inside?
Featherdale Wildlife Park prides itself on being one of the top attractions in all of Australia and is the ideal destination for those who want to get up close and personal with native Australian animals.
The wildlife park is home to over 260 species of native animals, including over 30 endangered and vulnerable species, and the total number of animals is well over 2,000. This makes Featherdale's collection of Australian wildlife the largest in the world!
Some of the most popular animals at Featherdale include koalas, kangaroos, dingoes, echidnas, wombats and more Tasmanian devils. There is also an impressive collection of reptiles and birds.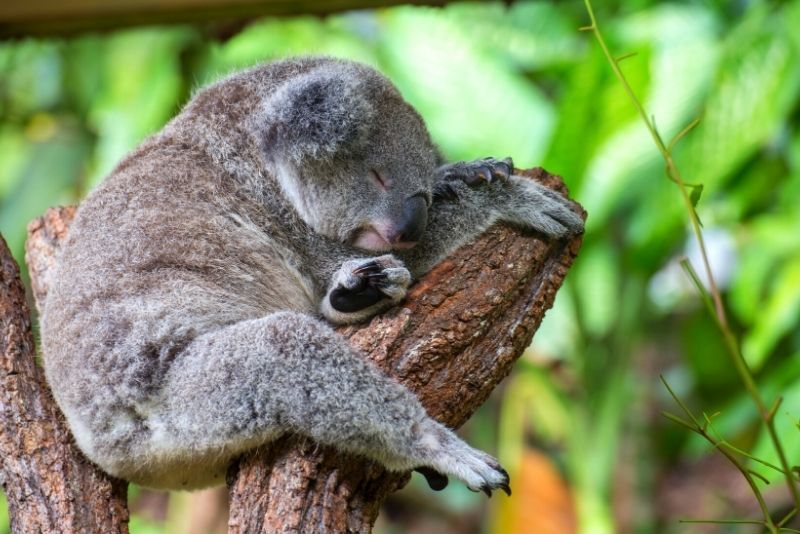 The animal enclosures aim to mimic the species' natural habitats as closely as possible to make for an enjoyable quality of life for these animals. There is also the opportunity to get a bit closer to these animals through the various wildlife encounters offered by the park.
The type of wildlife encounters available includes getting a photograph with a koala, quokka encounters, penguin encounters, lorikeet aviary walkthroughs, kangaroo feedings and more.
The park is in pristine condition and offers two picnic spots, a café, free car parking, clean bathrooms and a range of other top-quality facilities.
How to get there?
Featherdale Wildlife park is located just 40 kilometers west of Sydney's CBD. It is very straightforward to drive from Sydney to the wildlife park, and you can take either the M4 or the M2 and M7. The drive should take no longer than an hour.
What are the opening times?
Featherdale Wildlife Park is open daily from 8 AM to 5 PM. The only day of the year the park is not open is Christmas Day.
When is the best time to visit Featherdale Wildlife Park?
Featherdale Wildlife Park tends to get quite busy over the weekend when the park is often filled with families and young children. If you want to avoid the crowds, it is best to visit the wildlife park during the week.
Which other theme parks can be visited in Sydney?
Travel tips
Do not stick any bodily parts into any animal enclosures at Featherdale Wildlife Park.
The park is wheelchair friendly and boasts smooth, paved walkways, which are also ideal for prams.
Bring along some extra cash with you for buying snacks and souvenirs.
The consumption of alcohol and the smoking of cigarettes is not permitted at the wildlife park.