Vienna is one of the most picturesque cities in all of Europe— offering incredible architecture, the oldest Ferris wheel still in operation, world-class museums and so much more.
The best way to explore Vienna, and get a feel for this magical city, is undoubtedly on foot. Join a free walking tour in Vienna with a professional local guide to familiarize yourself with the city's most iconic landmarks and attractions.
Often referred to as the "City of Music", Vienna was once home to many world-renowned classical musicians, including Mozart and Beethoven. The city is steeped in rich, fascinating history, and there is an interesting story and anecdote around every corner.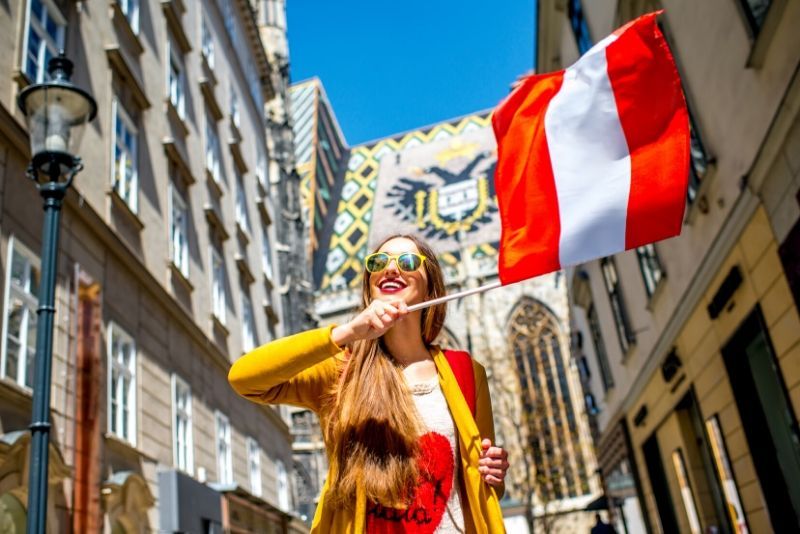 Here's all you need to know about free walking tours, one of the most engaging in options for sightseeing tours in Vienna.
How do free walking tours in Vienna work?
In recent years, free walking tours in Vienna have become incredibly popular. These tours are free to participate in and there are no obligatory costs involved.
That being said, tipping your tour guide at the end of your tour is highly encouraged— with the amount you decide to tip being completely up to you.
How much should you tip for a free walking tour in Vienna?
Travelers usually consider how much they learned during their free walking tour, as well as how much they enjoyed the tour, when deciding how much they should tip their guide.
While most tour participants tip between €10 and €15 per person, some people tip their guide as much as €50 for a truly outstanding tour.
What are the best free walking tours in Vienna?
Free walking tour in Vienna by locals
What better way to explore any city than by allowing locals to lead the way? Not only are these guides local, but they're also licensed— meaning that they're qualified and experienced when it comes to providing tours. See Austria's capital through the eyes of a local!
Itinerary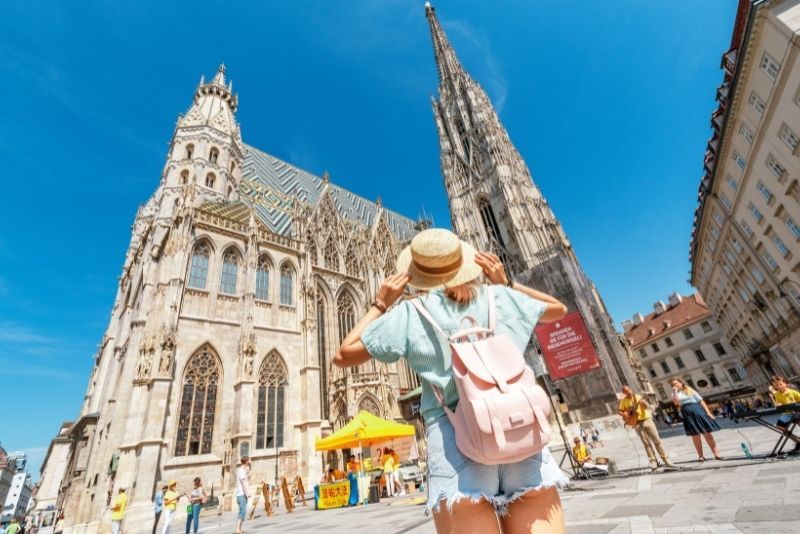 Join your Austrian guide as you are led through the beautiful streets of Vienna, learning about the city's fascinating history along the way. Your guide calls this city home, so they will have in-depth knowledge and be able to answer any questions that you may have.
Some of the places that are visited during this tour include Albertina Square, Palace Gate, Schweizerhof Courtyard, Mozart House, St. Stephen's Cathedral, the State Opera House and so much more.
Take the opportunity to see several of Vienna's top-rated attractions all in one walking tour, led by an enthusiastic guide.
Free walking tour in Vienna at night
Vienna is a city that truly lights up at night, and this is a great option if you prefer to see the city's attractions after dark. View one of Europe's most elegant city's against the night sky by participating in an unforgettable walking tour.
Itinerary
Meet your professional guide at Helmut Zilk-Platz, a popular square in central Vienna. The first stop on the tour is the famous Danubius Fountain in Albertinaplatz, which is even more beautiful at night when it is lit up.
Next, you'll walk to the Burggarten, which is a park that is often visited by tourists because of its statue of Mozart. From here, your next stop will be the Hofburg where you'll hear legends of the Imperial Palace.
As you stroll through Vienna's streets, you'll see magnificent architecture, street markets, picturesque courtyards, beautiful cathedrals and iconic monuments. Your guide will provide you with in-depth information about everything you see!
Downtown free walking tour in Vienna
Vienna is often looked at as central Europe's cultural capital— offering a plethora of cultural attractions. On this downtown tour in Vienna, you'll get to experience some of these attractions for yourself.
Itinerary
The walking tour begins at the Schwedenplatz, which is a popular meeting point for locals. From here you will walk through Vienna's famous "Party Mile", which is often also referred to as the "Bermuda Triangle".
During your walk, you'll get to see the oldest synagogue and the oldest church in the area, as well as the city's oldest square. Your tour guide will lead you to various monuments and landmarks, including the Jewish Museum, Roman Museum, and the Lessing statue.
After two hours of walking through downtown Vienna, your tour will end in the city's center, at Stephansplatz.
Street art free walking tour in Vienna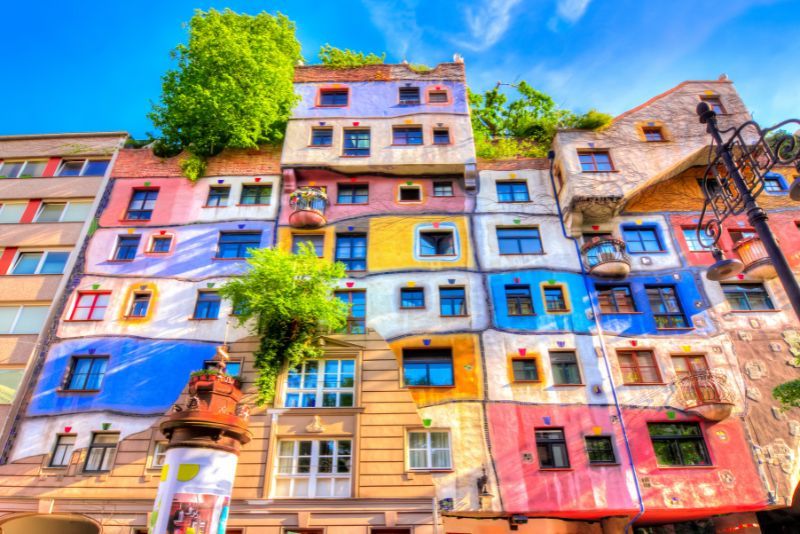 While Vienna may appear elegant and sophisticated at first glance, there is a thriving alternative culture under the city's surface. On this free street walking tour in Vienna, you'll learn about the city's subcultures and get to see some amazing graffiti.
Itinerary
Join a team of local street artists and activists as you make your way through Vienna's street art district. Any questions that you may have about street art and graffiti will be answered, and you'll learn about street art culture.
This tour is offered every Saturday, and there is so much to look forward to, including the longest open-air gallery in Europe. Not only is this a free walking tour, but it's an opportunity to talk about and exchange ideas about art.
If you consider yourself an artist or art enthusiast, this is definitely the tour for you.
In which languages it is operated?
Almost all free walking tours in Vienna are offered in English, but there are a few walking tours that offer tours in additional languages. For example, the walking tour led by locals offers tours in English, German and Spanish.
As German is the official spoken language in Austria, there are a handful of other free walking tours that offer tours in German.
Where does it start?
Most free walking tours begin in popular city squares, such as Albertina Square or Helmut Zilk-Platz. These central locations make it easy for tour participants to get to the tour's starting point, even if they are unfamiliar with the city.
Tour guides often provide a description of themselves so that tour participants can locate them without issue. Some tour guides may have an umbrella, while others may wear a large hat.
Be sure to arrive at the starting point at least 5 minutes before the stipulated starting time.
How long it last?
The typical duration of free walking tours in Vienna is 2 hours. However, a handful of tours are slightly longer, lasting 2.5 hours.
When is the best time to join a free walking tour in Vienna?
While there are morning, afternoon and evening tours available, many people prefer to explore Vienna after dark and see the city lit up by lights. However, this is a personal preference as many people would prefer to start their day with a tour.
Book a free walking tour in Vienna for the beginning of your stay in the city. This way, you can gain an understanding of the city's layout and best attractions, allowing you to navigate better during the rest of your trip.
Should it be booked online?
Making a booking for free walking tours in Vienna is completely free and there are no associated booking fees. Booking your tour is also simple and easy, and can be done online with a few clicks. So there is no reason not to book ahead of time.
Keep in mind that free walking tours in Vienna are incredibly popular and it is advised that you book ahead of time in order to guarantee your place on the tour.