Just a short drive from Tanger, the city of Tetouan is well worth a day trip if you're visiting Morocco. The city is known for its white-washed buildings and blue-tiled roofs, which give it a unique charm.
Its UNESCO-listed Medina and various historic landmarks make Tetouan day trips from Tanger one of the most captivating tours in Morocco. This spectacular traditional city won't stay off the tourist radar for long, so book a day trip to Tetouan now.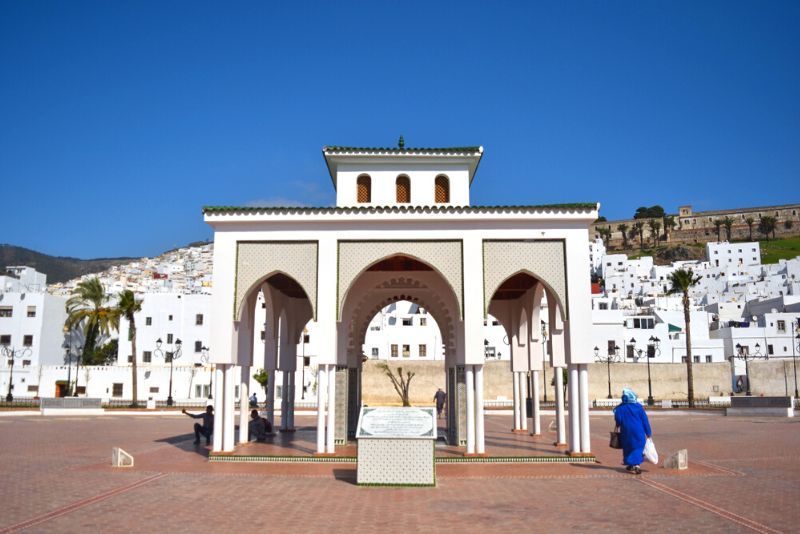 Here's all you need to know about Tetouan, one of the most exciting cities for day trips from Tanger.
How to get to Tetouan from Tanger?
Tetouan lies along the Martial Valley in the northeast of Morocco and is located close to the Mediterranean Sea. It is approximately 60 kilometers from the city of Tanger.
From Tanger to Tetouan by car
The jaunt to Tetouan by car takes just over an hour. You'll leave the city of Tanger in an easterly direction along the N1. You'll then join the N2, also signposted as the Rte de Tetouan, and follow it all the way to the historic city.
From Tanger to Tetouan by bus
Alternatively, make the journey to Tetouan by public transport. Take a bus from the CTM Station in Tanger, which follows a direct route to Tetouan. The bus takes around an hour to reach the city and you'll pay less than US$5 per ticket.
Guided tour to Tetouan from Tanger
Another option is to book a guided excursion to Tetouan and allow someone else to take care of the details. You'll be picked up from your hotel around 9 AM and tours typically last between 6 and 9 hours.
What is the typical itinerary?
After a convenient hotel pickup, you'll begin your day tour to Tetouan. As you drive through the countryside, you'll see a side of Morocco you never knew existed, filled with verdant landscapes and dramatic mountains.
Many Tetouan day tours make a stop en route at the city of Chefchaouen. This 15th-century town is among the most picturesque in Morocco and is lined with cobblestone streets, traditional crafts, and blue-washed buildings.
Next, you'll continue on your expedition to the main attraction — Tetouan — where you may participate in a walking tour to discover its most fascinating landmarks.
Alternatively, enjoy free time to wander through Tetouan's Medina and purchase some handmade goods. Sit down to enjoy a local lunch of Moroccan favorites or sip on a traditional mint tea instead.
Some tours incorporate Tetouan as part of a longer multi-day trip and travel to Riad in the afternoon to rest overnight. If you participate in this type of excursion, you can expect to explore more of Morocco the following day.
Once you've finished shopping for crafts and admiring ancient mosques, you'll return to Tanger where your Tetouan day trip ends.
What kinds of tours are available to go to Tetouan?
There are a plethora of day trips to Tetouan to choose from. Whether you enjoy meeting like-minded people in a group tour or prefer the dedication of your own guide, you'll find an excursion to suit you.
Guided tour to Tetouan plus Chefchaouen from Tanger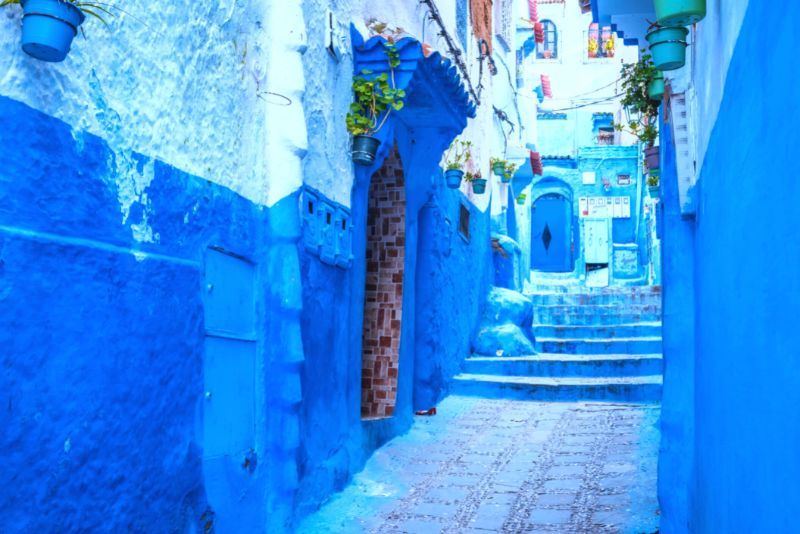 The most popular excursion from Tanger heads to both Tetouan and Chefchaouen. After driving through scenic mountain vistas, you'll reach the city of Chefchaouen — dubbed the "Blue City" for the wash of color over its streets and buildings.
Participate in a walking tour to discover Arab-Andalusian art and numerous religious monuments. When you reach Tetouan, you'll learn all about its fascinating history, from piracy to the Spanish Inquisition, during a guided walk through the city.
Private tour to Tetouan from Tanger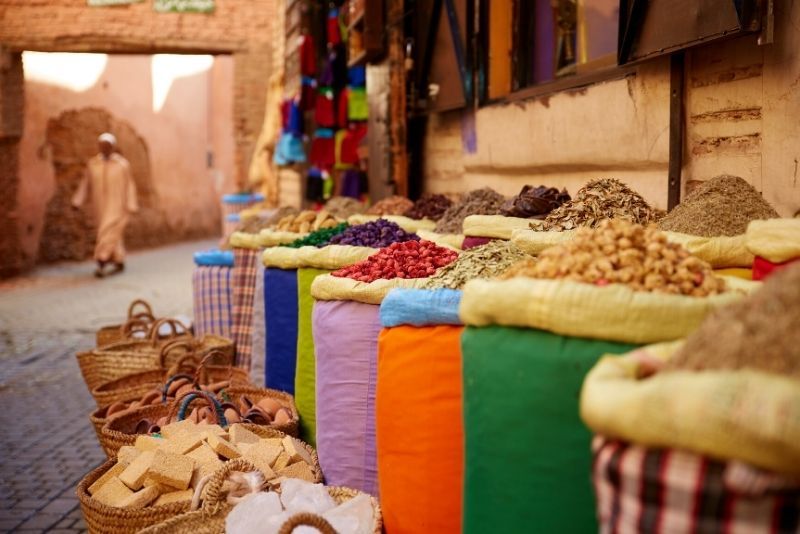 Private tours to Tetouan enable you to have a more personalized experience and interact with your guide more. You'll travel to the UNESCO-listed city of Tetouan to explore its bustling souk where you'll find a variety of products that range from fragrant spices to handcrafted bags.
As you wander through Tetouan's Medina, you'll also discover its 18th-century Royal Palace, which is decorated with inscriptions and intricate carvings. Head back to Tanger to discover its different neighborhoods and lively markets.
3-Day tour to Tetouan plus Chefchaouen and Asilah from Tanger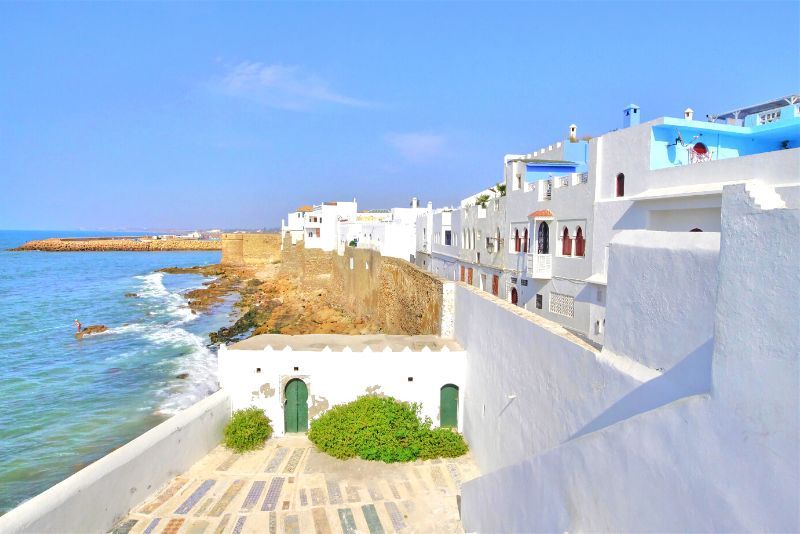 If you have more time to spare, consider taking a multi-day trip to Tetouan and the surrounding area. Spend a day discovering the treasures of Tanger, from its historic Medina to its mesmerizing Cave of Hercules.
The following day, you'll head to Tetouan and Chefchaouen to explore the deep cultural roots in the two cities. On the final day of your tour, discover the artsy town of Asilah, known for the dazzling murals that cover its streets.
How much do day tours to Tetouan from Tanger cost?
Day tours to Tetouan plus Chefchaouen cost between US$70 and US$130 per person. Those on the higher end of this range include a knowledgeable guide to lead you around both cities.
Private day trips to Tetouan cost between US$70 and US$160 per person, and include private transportation. Some excursions also include a local guide.
Multi-day tours to Tetouan cost approximately US$380 each. However, you can save money per head by booking as a larger group.
What will you see and do?
The city of Tetouan is located in the northeastern part of Morocco, just a short distance from the Mediterranean Sea. Founded in the 13th century by Berber tribes, the history of Tetouan is long and tumultuous at times.
The city has been occupied by a number of different civilizations over the centuries, including the Spanish. Today, visitors to Tetouan can see a number of historical sites and landmarks that attest to its rich history.
Alongside its traditional roots, Tetouan is known for its artisanal culture and has been named one of UNESCO's "Creative Cities" for its crafts, and folk art.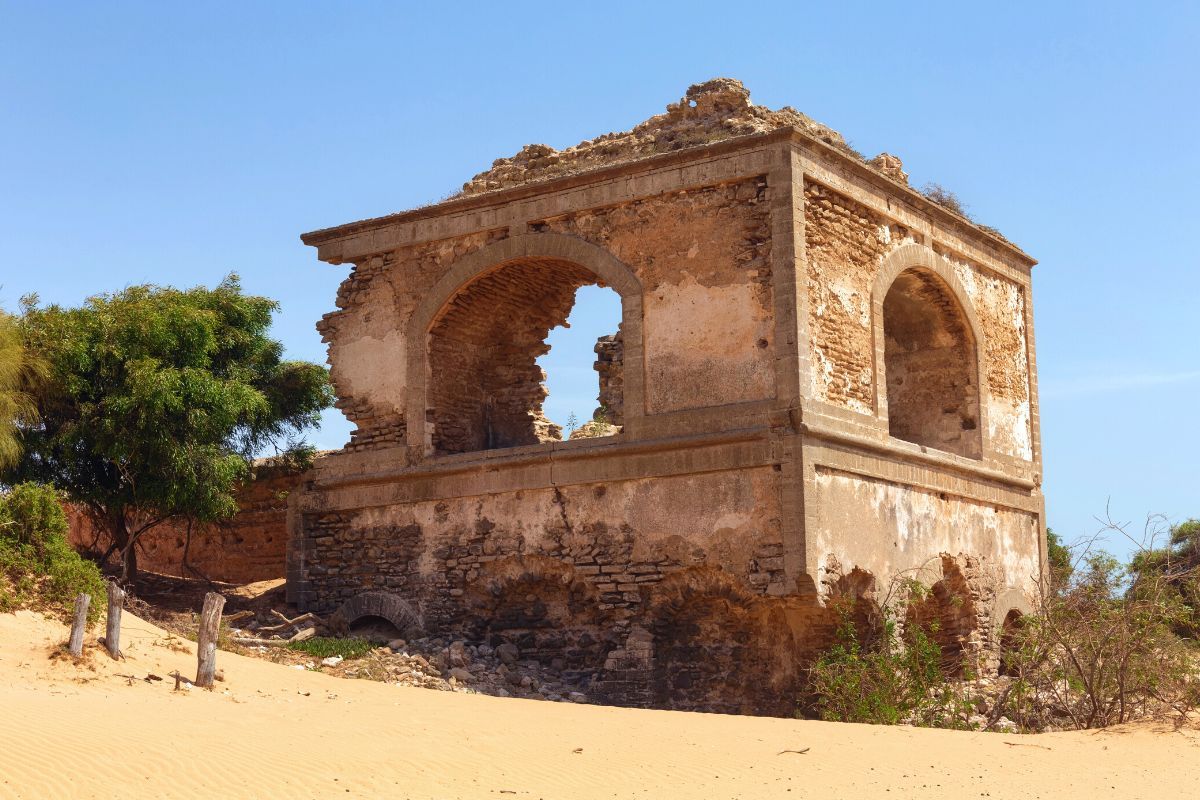 Some of the most popular sights in Tetouan include its medina, which is a UNESCO World Heritage site, and the Dar el Makhzen, which is the former palace of the Sultan of Morocco. Nowadays, the building is home to two museums — the Museum of Moroccan Arts and the Archaeological Museum of Antiquities.
The Medina itself is brimming with architectural wonders and a unique blend of Moroccan, and Andalusian cultures. Its souk is one of the oldest in the world and approximately 40,000 shops make this marketplace one of a kind.
Watch cobblers make leather shoes, select brightly-colored fabrics or even buy a live chicken while in Tetouan's souk. Visitors can also explore the many mosques and madrassas that are found throughout the city.
In addition, there are a number of museums that offer insights into the history and culture of Tetouan, including the Ethnographic Museum, and the Kasbah Museum.
When is the best time to visit Tetouan?
Tetouan is not a tourist hotspot, which means you can enjoy the city during the height of summer without worrying about an influx of crowds.
During July and August, temperatures reach highs of 29 degrees Celsius, and the days are long and sunny.
Plan your day tour to Tetouan on a Monday to coincide with the weekly market, where Morrocans flood the streets to purchase their weekly goods.
Travel tips
Respect Moroccan culture when traveling to Tetouan on a day trip by covering your shoulder, chest and knees.
If you have extra time to spend in Tetouan, head to the Rif Mountains for a breath of fresh air, surrounded by panoramic views.
It is expected that you will try to negotiate a lower price in Tetouan's souk. When haggling, offer between a third and half of the asking price, to begin with, until you reach an amount that you and the seller are both happy with.