Create memories in Costa Rica's Pacific waters on a snorkeling tour in Tamarindo. The Guanacaste area that surrounds Tamarindo features bays, islands and sandy coves that make ideal snorkeling locales.
Swim with colorful fish and gentle sharks in the reefs and take in views of the coast from a catamaran or kayak.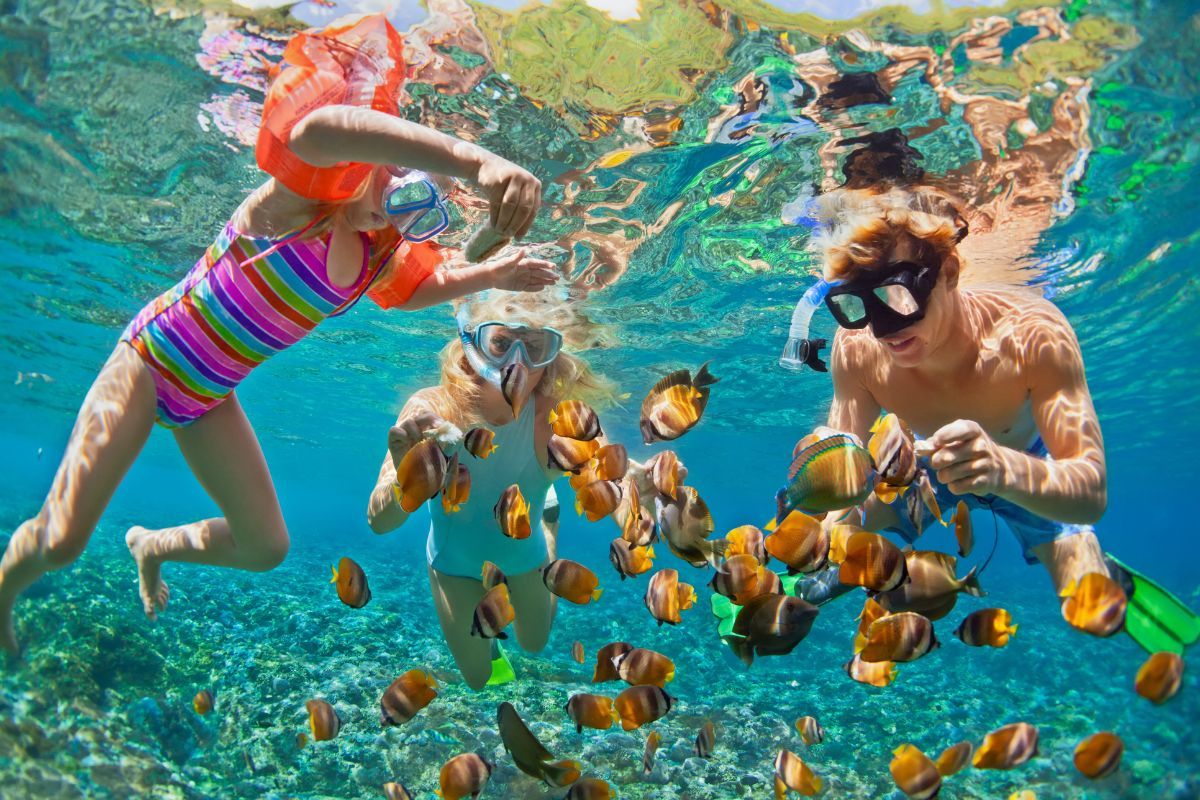 Here's all you need to know about snorkeling, one of the most unparalleled outdoor activities in Tamarindo.
What are the best snorkeling tours in Tamarindo?
Half-day snorkeling tours
Follow a certified guide to search for Pacific marine life in the reefs and underwater rock formations of western Costa Rica. Visit sites like the Catalina Islands and the pristine waters off of the Gold Coast.
Some half-day tours take you to more than one dive spot in a relatively short amount of time.
Full-day snorkeling tours
Explore the Catalina Islands on a full-day tour from Tamarindo. Spend time at two different dive sites, refuel with snacks and drinks and absorb stunning vistas of the Guanacaste Bays from the deck of the boat.
Sunset cruises with snorkeling
Board a luxury catamaran equipped with everything you'll need for an afternoon on the water. Enjoy shaded or sunny lounging areas, an open bar and a meal filled with local flavors.
Snorkeling gear is included, and some tours provide use of fishing gear, kayaks or stand-up paddle boards.
Sea scooter tours
Zoom beneath the ocean's surface with a hand-held scooter. Don snorkeling gear and cover more distance with the added bonus of a speedy thrill.
Private snorkeling tours
Grab your favorite people and hop on a boat just for you. Explore coves, dive from the bow and discover Costa Rica's Pacific ocean life. Private tours in Tamarindo include other activities like fishing, zip lining and ATV rides.
How much do snorkeling tours in Tamarindo cost?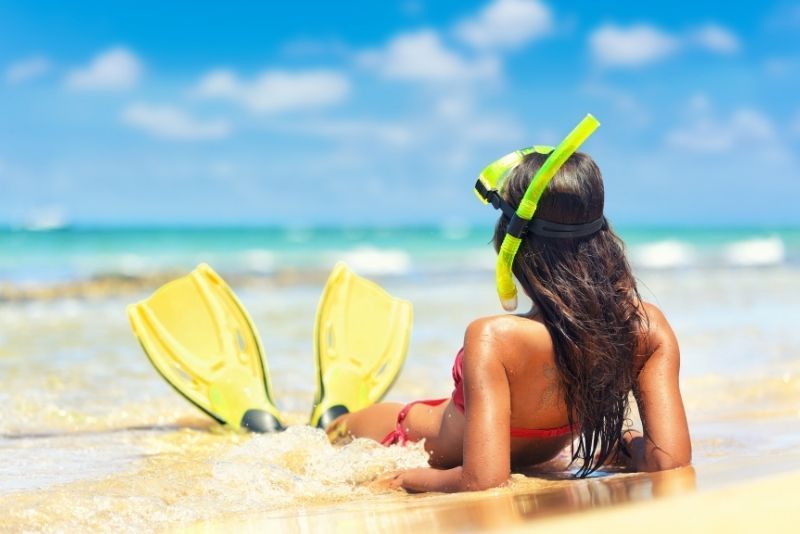 Half-day snorkeling tours cost around US$85 per person. Sunset cruises with snorkeling cost around US$100 per person. Sea scooter tours cost US$140 per person.
Private snorkeling tours cost from US$70 per person to US$150 per person, depending on the duration of the trip and whether a meal is included.
What will you see on a snorkeling tour in Tamarindo?
Costa Rica's Pacific waters teem with life. A snorkeling tour in Tamarindo is an adventure in a rich ecosystem.
Sea life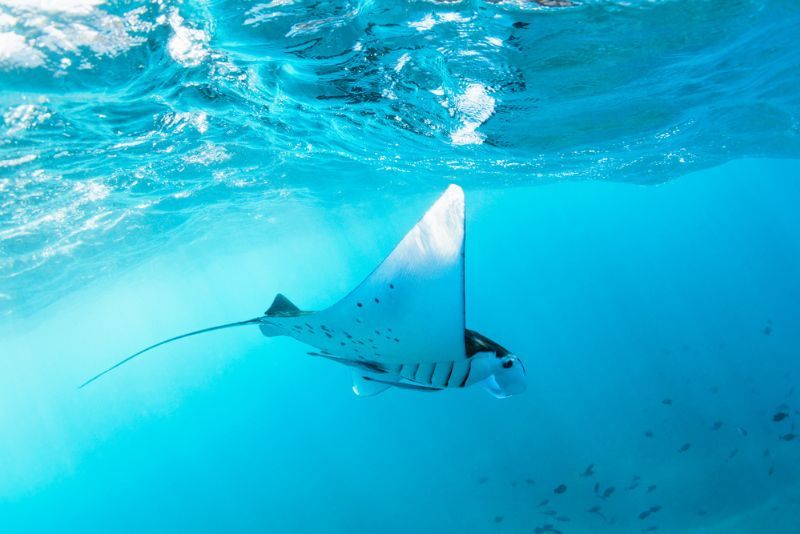 Scan coral reefs for sea cucumbers, nudibranchs and sea stars. Manta rays frequent the area, and a lucky few may spy a white-tipped reef or hammerhead shark.
During the migration, you may see dolphins and whales pass by. Check the skies for birds as you make your way to dive sites.
Islands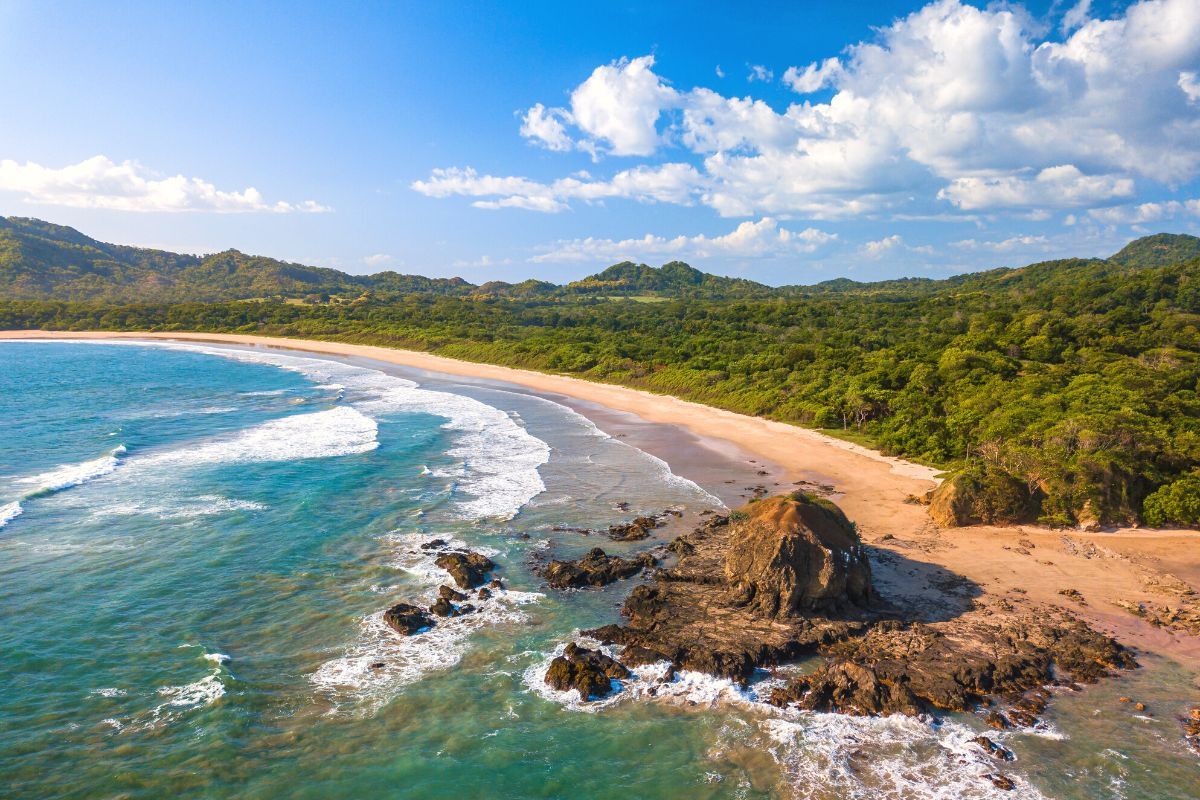 Isla Capitan and the Catalina Islands sit off the coast of Tamarindo and are ideal stops for a snorkeling tour.
Kayak and stand-up paddle boat plus snorkeling tours allow you to paddle to Isla Capitan, part of Las Baulas National Park. The rugged underwater terrain here hosts many species of fish and aquatic plants.
The Catalina Archipelago reaches to almost 25 kilometers of the Guanacaste coast and is made up of volcanic outcropping whose waters shelter white-tipped sharks, eagle rays and sea turtles.
What is included?
All snorkeling tours in Tamarindo include snorkeling gear and a guide to accompany you in the water. Most tours include snacks and soft drinks, and sunset cruises serve a full meal with an open bar.
Where does it start?
Sunset cruises and a few other tours start at Tamarindo Beach in front of El Chiringuito Restaurant. Most other tours include pickup and drop-off at local hotels.
How long does it last?
Most snorkeling tours in Tamarindo last around 4 hours.
Half-day snorkeling tours last around 4 hours. Sunset tours last 4 to 5 hours. Sea scooter tours are around 5 hours, and private tours last 4 hours.
When is the best time for a snorkeling tour in Tamarindo?
Costa Rica's western coast experiences ideal weather throughout the year. Water conditions in some areas can be rough from December through April. For your best chance at spotting whales, book a tour in December through April.
If you're after shark sightings, a morning tour will afford you the best chances of spotting them. Choose a sunset tour for hours of fun in the water and stunning views of the sun sinking below the horizon.
Are there any combo available with snorkeling tours in Tamarindo?
Kayak or stand-up paddle board and snorkeling tours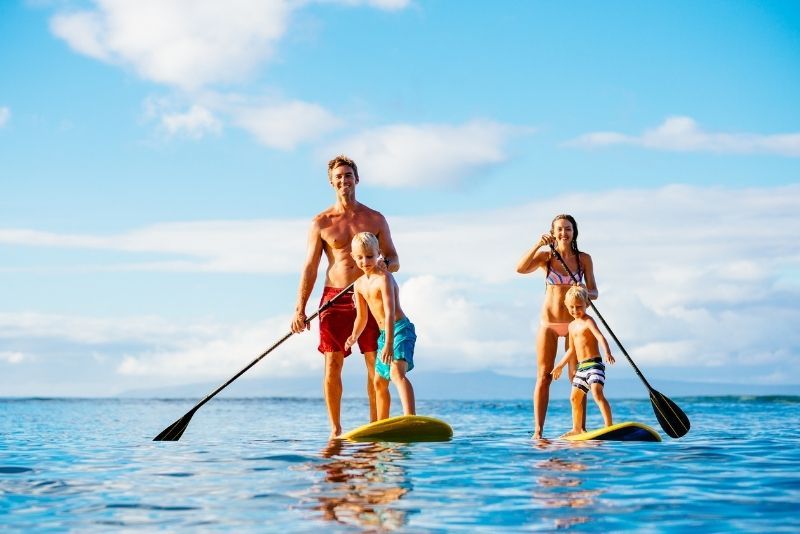 Reach a top snorkeling site without a motor. Glide silently to Isla Capitan on a stand-up paddle board or kayak. Part of Las Baulas National Park, volcanic Isla Capitan is the only island in the park.
Snorkel the clear waters and step out onto the island's white sands and lava fields.
ATV and snorkeling tours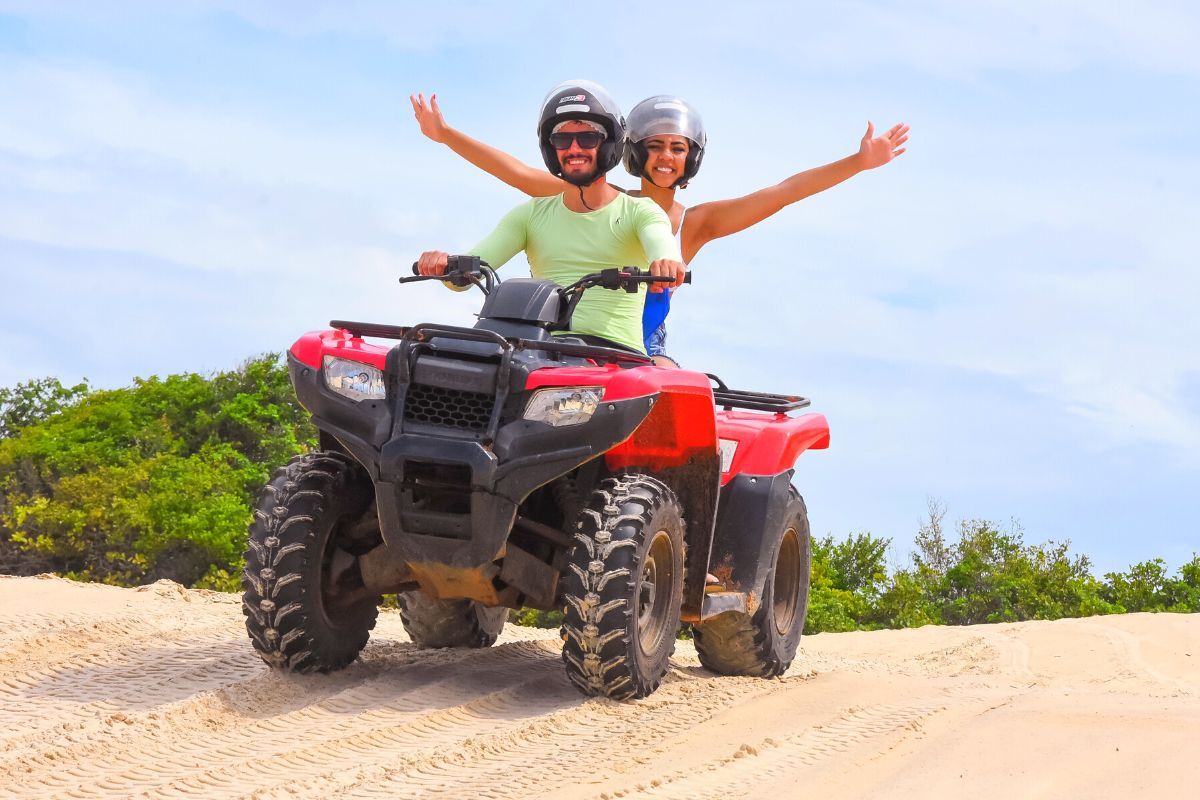 Motor down remote wooded roads on a quad tour to a lesser-known beach. The ride through the dry tropical forests may provide you with glimpses of monkeys, iguanas and a multitude of birds.
At your beach destination, follow a guide to reefs that host octopi, rays, snapper and brittle starfish.
What happens in case of bad weather?
Snorkeling tours in Tamarindo will be canceled if weather conditions are unsuitable, and you can reschedule your trip or get a refund.
Which other water activities can be done in Tamarindo?
Travel tips
Book your tour early, as packages sell out quickly.
Bring swimwear, sunscreen and a towel.
If you suffer motion sickness, take medication one hour before your tour.
Carry cash for tips.