The largest city in Scandinavia is Stockholm, a European urban center composed of 14 islands. Known as the "Venice of the north," the capital of Sweden is part of an archipelago that reaches into the Baltic sea. Boat tours in Stockholm are a great way to discover Stockholm's waterways and islands.
The word Stockholm means "island of logs", an appropriate name for this wooded city. There are thousands of islands in the archipelago where Stockholm sits, and its Baltic shores make a perfect jumping-off point for exploring.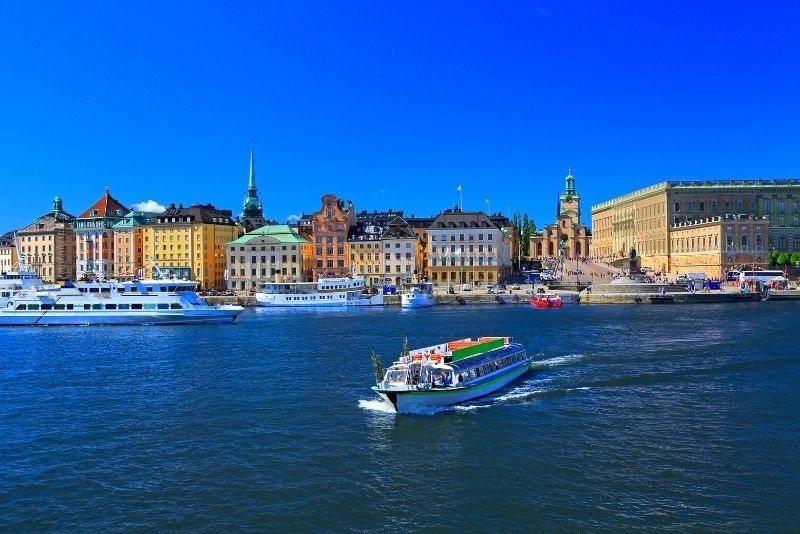 You will find below everything you need to know about boat tours, one of the most pleasing outdoor activities in Stockholm.
What are the most popular boat tours in Stockholm?
If you want to sail leisurely or speed over the waves, you have your pick of boat tours in Stockholm.
The most practical tours orient you through Stockholm, a great choice for your first day in town. Sightseeing tours do not stop at different attractions in Stockholm, but guides show you all the best sites that you can choose to visit later.
Cruise by historical buildings, uninhabited wooded islets and revitalized urban areas to decide which areas to explore on your own.
Once you've decided on the things you'd like to see in more detail, a hop-on hop-off boat tour is a smart option. You can purchase 24-hour or 72-hour passes, some of which include hop-on hop-off bus passes as well. A few companies have a round-the-clock bus schedule.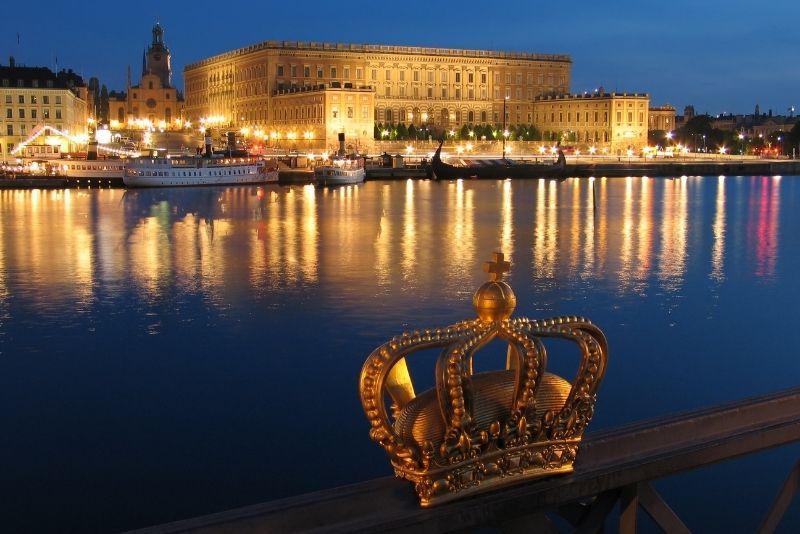 If you want a boat tour with a specific focus, there are several experiences that center around the many bridges and canals that link parts of the city together. Others take you to one area for an in-depth visit, a chance to see daily life, history, and sample local foods and drinks.
There are several tours that let you take the helm for a bit, in case you've ever wanted to be the captain of your own sailing boat! Most sailing tours are private, but there are a few small-group tours as well. You will learn the basics of navigation and managing the sails, and also get to enjoy the beautiful scenery.
An exciting option is taking an overnight cruise from Stockholm to either Tallinn, Estonia or Helsinki, Finland. There are 3-day tours from Stockholm available as well that allow you more time to explore. The ships include restaurants, bars, shops and other activities.
How much do boat tours in Stockholm cost?
Sightseeing tours on high-capacity boats (50 to 200 passengers) cost from US$25 for 1-hour tours to US$40 for 3-hour tours per person. These boats often have both open, and cabin seating, a cafeteria, and all boats have restrooms.
Speedboat trips on a RIB (rigid inflatable boat) are around US$85 for a 1-hour trip and US$135 for 2 hours per person. RIB tours include weatherproof suits and personal flotation devices.
Hop-on-hop-off packages depend on whether you'd like a 24- or 72-hour ticket and if you want to include bus travel. Tickets range from US$25 to US$50 per person. Some options include discounts on attractions around the city.
Private tour options range from US$250 per person to US$1,500 per group from two to six people. Prices depend on the duration of the trip, sites visited and amenities on the boat. Private tours include hotel pickup and drop-off as well as food, drink and a knowledgeable guide.
Which places are seen and visited with a boat tour in Stockholm?
There is much to see and experience in Stockholm, and boat tours give you information and access to parts of the metropolis that might otherwise be hard to find. If the weather is nice, some tours even dare you to swim in the icy Baltic sea!
A common feature on sightseeing boats is a prerecorded audio guide in many languages. No matter the language you speak, the audio guides assure that you can understand and enjoy everything you see.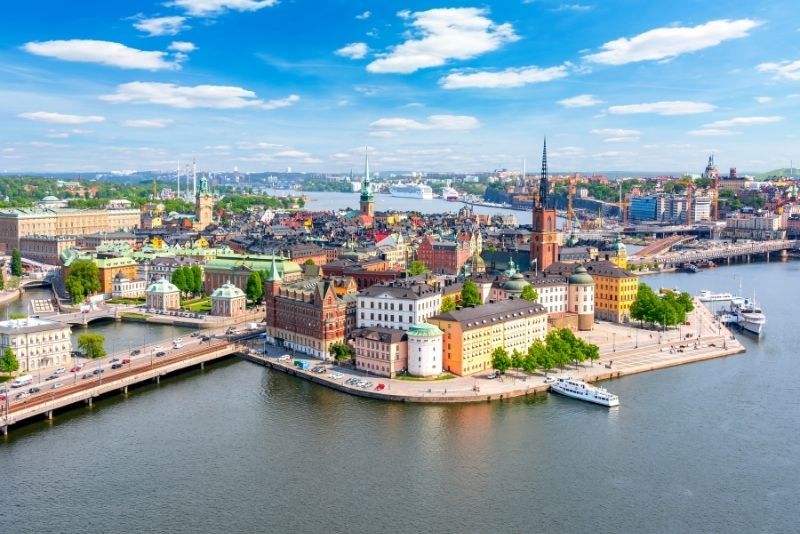 Top destinations in Stockholm are:
Lake Mälaren
Canals and bridges linking the islands
The golden-domed City Hall
500-year-old Vaxholm Fortress
The Ice Bar
Some islands hold particular charm. Sodermalm, Sandhamn and Fjaderholmarna are a contrast to central Stockholm. Catch glimpses of a more traditional and rustic Sweden here, where you can wander wooded lanes, enjoy local crafts and snap pictures of traditional pastel-hued buildings.
Djurgården was originally the royal hunting grounds and never fails to enchant. Here you can enjoy woodlands, museums, and the Gröne Lund Tivoli amusement park. Accessible by hop-on hop-off boats, among other possibilities, a visit to Djurgården will show you the best Stockholm has to offer.
How long does a boat trip in Stockholm last?
If you have only 1 or 2 hours, there are plenty of choices for boat trips. Most provide general sightseeing, but there are also 1 to 2-hour RIB tours and hop-on hop-off boat tours, which you can make as short or as long as you want.
Want more time on the water? Spend 3 to 8 hours cruising the islands on a yacht or sailboat. These tours most often include drinks and a meal as well. The ultimate experience is a 1 to 3-day cruise to Estonia or Finland.
Where do boat tours in Stockholm leave from?
Most tours begin in the Stromkajen area, just east of the Strombron Bridge. Your tour company will tell you the berth where your boat is located.
RIB tours leave from the Strandvagen area across from Hotel Diplomat. Boats are docked near the restaurant Ångbåtsbryggan.
Sailing tours begin to the north of town in Vaxholm, and most private sailing tours offer door-to-door service.
When is the best time for a boat trip in Stockholm?
The summer months are best for a boat tour in Stockholm. Not only are there more options for tours, but there are also more than 20 hours of daylight at peak times in the summer due to its northern location.
Many tours only run from May to early September. Tours in open-air boats run from the beginning of April to the end of October.
For the remaining months of the year, you still have plenty of options. Many sightseeing boats run all year long. The cruises to Tallinn and Helsinki and RIB tours are also year-round.
Which other water activities can be done in Stockholm?
Travel tips
Bring layers. Temperatures on the water can be much lower than temperatures on land, and depending on the speed of your boat, it might get very windy.
Wear a hat, sunglasses and sunscreen.
Carry cash for tips. Sweden uses the Swedish Krona.
Check to see if your tour has food and drink available. Otherwise, it's advisable to pack a snack.