The bustling capital of Bulgaria is rife with opportunities for exploration. Here, history culture and modernity come together seamlessly to create a one-of-a-kind destination.
Take a free walking tour in Sofia to cross bustling squares, wind through cobbled streets and feel the tangible spirit of the people pulsate through the neighborhoods.
From Balkan-inspired graffiti to architectural marvels and historic monuments, no corner of Sofia will be left untouched with these cost-effective and immersive tours.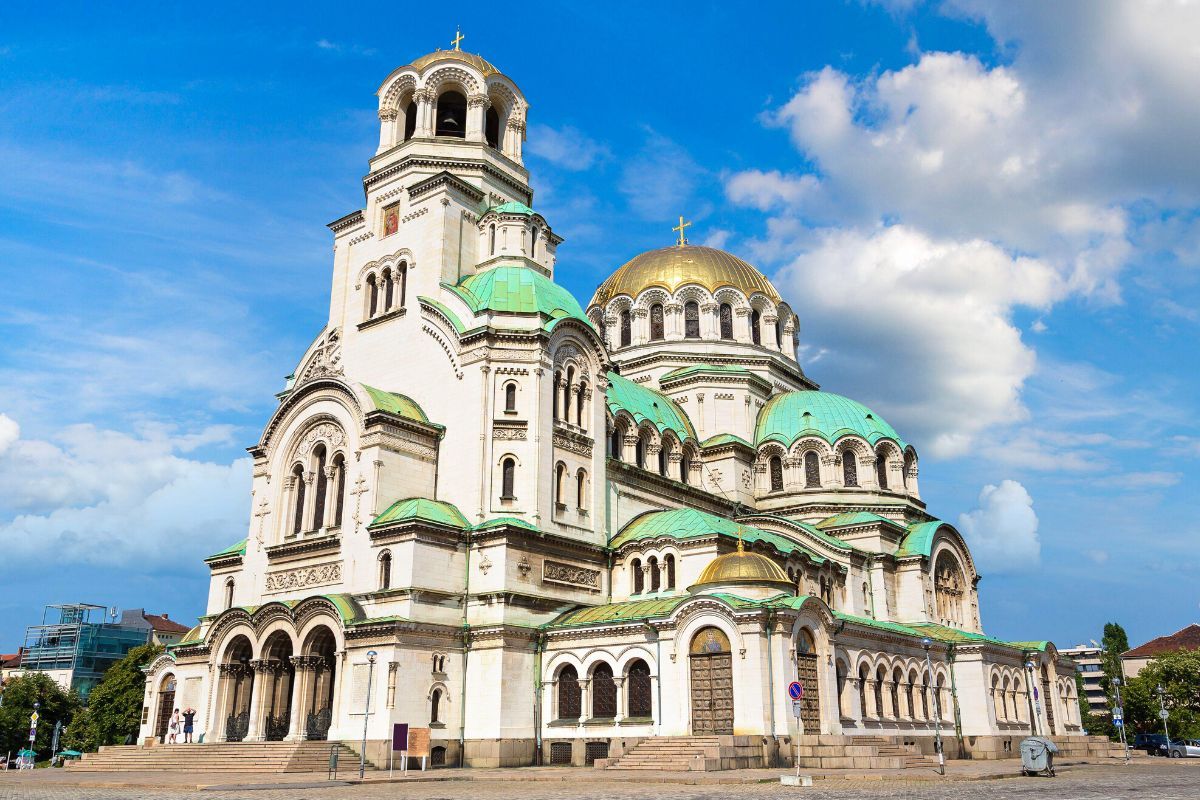 Here's all you need to know about free walking tours, one of the most engaging sightseeing tours in Sofia.
How do free walking tours work?
Free walking tours in Sofia have become increasingly popular in recent years as they provide tourists with an affordable and authentic way of experiencing this incredible city.

These tours differ from walking tours in that they are completely free to book and participate in, but it is encouraged that you tip your tour guide at the end of the tour. The amount you decide to tip is completely up to you.
How much should you tip?
When deciding how much to tip, think about the effort that your guide put into the tour and how much you enjoyed the tour overall.
Most tour participants tend to tip between US$10 and US$15 per person, but some people tip as much as US$50 for outstanding tours.
What are the best free walking tours in Sofia?
Free walking tour in Sofia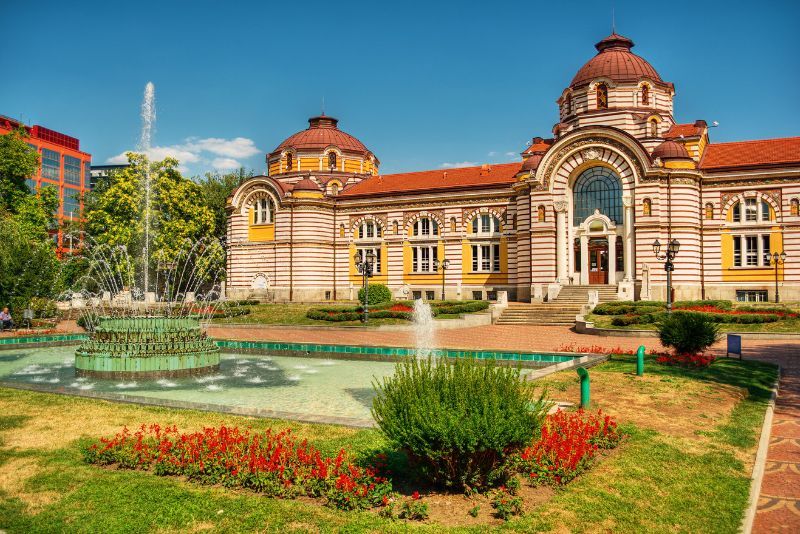 This tour aims to hit all the major attractions in Sofia over the course of 2 hours. You will start at the Palace of Justice and venture through the charming streets to reach the Sveta Nedelya Church, a masterpiece of architecture.
Some more highlights along the way include the iconic Statue of Sofia, Church of St. Petka, Largo Square ruins, Banya Bashi Mosque and the intricate Sofia Synagogue. You will journey deeper into Sofia's past with a visit to the fascinating Central Mineral Baths, a site steeped in stories and ancient traditions.
Marvel at the grandeur of the Council of Ministers building, the former communist party headquarters and the seat of the presidency. Discover the timeless beauty of the Rotunda of St. George, and take a moment to bask in the serenity of the City Garden before reaching the illustrious National Theater Ivan Vazov.
The tour continues to the majestic National Gallery, the ornate Russian Church and Military Club, and the splendid St. Sophia Basilica. Your journey culminates at the St. Alexander Nevsky Cathedral, an iconic symbol of Sofia's spirituality and a fitting finale to your exploration of this captivating city.
Balkan bites free walking tour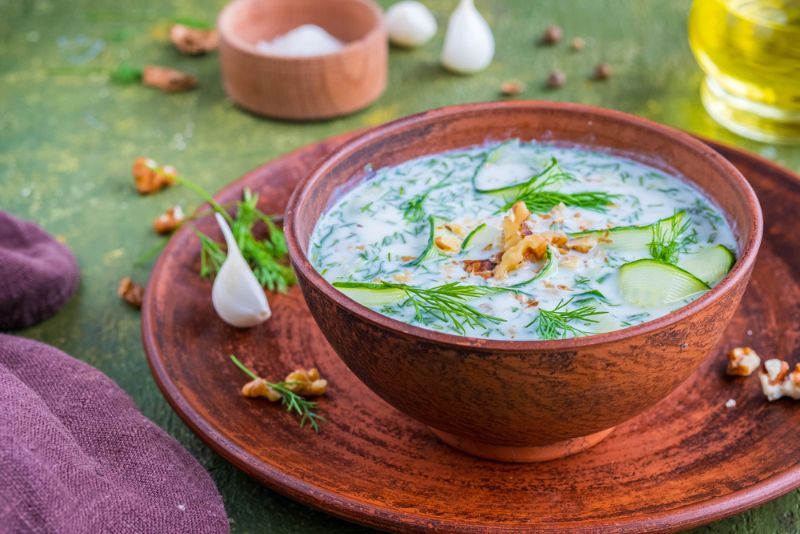 This free walking tour places a focus on the proud Balkan food culture that dominates Sofia, paying homage to some of the charming family-owned establishments in the city.
On this walking food tour, your journey begins at the impressive Monument of Stefan Stambolov and moves on to the enchanting Church of Sveti Sedmochislenitsi. Venture further along to the bustling Vitosha Boulevard, a vibrant hub that reflects the city's modern energy.
Along the way, you'll make a stop at the dynamic Slaveykov Square, a cultural crossroads where tradition and contemporary life converge. Delight in the rich tapestry of flavors and anecdotes shared by your expert guide, painting a vivid picture of how culinary gems have become cherished staples in Bulgarian cuisine.
Your final stop brings you to the renowned Five Corners, a junction brimming with history and significance.
Free Sofia street art walking tour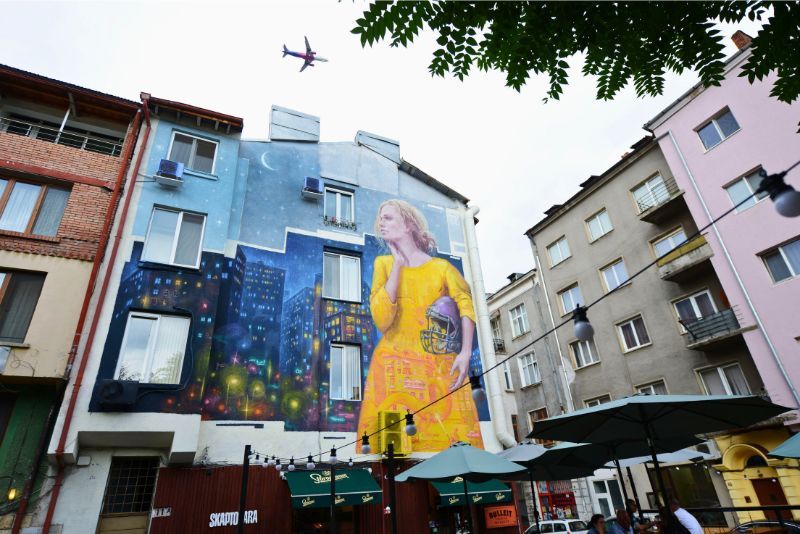 Graffiti is an ever-changing artform and every free street art tour of this nature brings forth a host of new treasures. Follow your guide through the charming streets of Sofia to see magnificent graffiti adorning buildings and infrastructure throughout the city.
Your guide has their finger on the pulse of all the new trends in the city's street art scene and can give you inside info on the art form's history and significance in Bulgaria. You will learn about how urban art draws inspiration from centuries of tradition and see works by some of the country's most renowned street artists.
In which languages is it operated?
The main language of operation for free walking tours in Sofia is English. There are a select few tours that operate in Spanish also, but guides are often multi-lingual and will be happy to assist you in another language if it is possible.
Where does it start?
Free walking tours in Sofia start at the Palace of Justice, a central meeting point in Sofia's old town. Balkan Bites food tours start at the Stefan Stambolov monument, an unmissable bust in a small park outside the old town. Street art walking tours in Sofia start at the Serdika metro stop on the northern edge of the old town.
How long does last?
Free walking tours in Sofia are all around 2 hours long with a select few lasting 3 hours. These times are subject to change depending on the pace that your group keeps.
Is it wheelchair friendly?
Each free walking tour in Sofia takes a different route and only some of them are wheelchair friendly. Contact the tour operator ahead of time to confirm that the tour you are interested in will cater to people with mobility impairments and that the guide will be able to accommodate all guests.
When is the best time to join a free walking tour in Sofia?
The best time for a walking tour would be during the spring (April to June) or fall (September to early November) when the weather is milder and ideal for strolling outdoors.
Morning tours are usually ideal as they allow you to experience the city before it becomes too crowded or hot during the summer. Weekdays might be less crowded than weekends, offering a more intimate experience.
Should you book tickets online?
Securing your spot on a free walking tour in Sofia ahead of time through online booking is a savvy choice that ensures a seamless and stress-free exploration of the city.
With Sofia's growing popularity as a tourist destination, these tours often attract a significant number of participants. Booking in advance guarantees your spot on the tour, eliminating the uncertainty of last-minute availability.
Moreover, online booking allows tour organizers to plan accordingly, ensuring that each participant receives personalized attention and a high-quality experience.