Situated at the base of the Andes Mountains, Ecuador's capital city of Quito is known for its striking colonial architecture, vibrant culture and magnificent natural scenery.
With multiple stops throughout the city's different neighborhoods and landmarks, hop-on hop-off bus tours offer the perfect solution to exploring Quito in a few short hours. Plus, with an experienced guide on board, you can learn all about how the "Light of America" was formed, on a hop-on hop-off bus tour in Quito.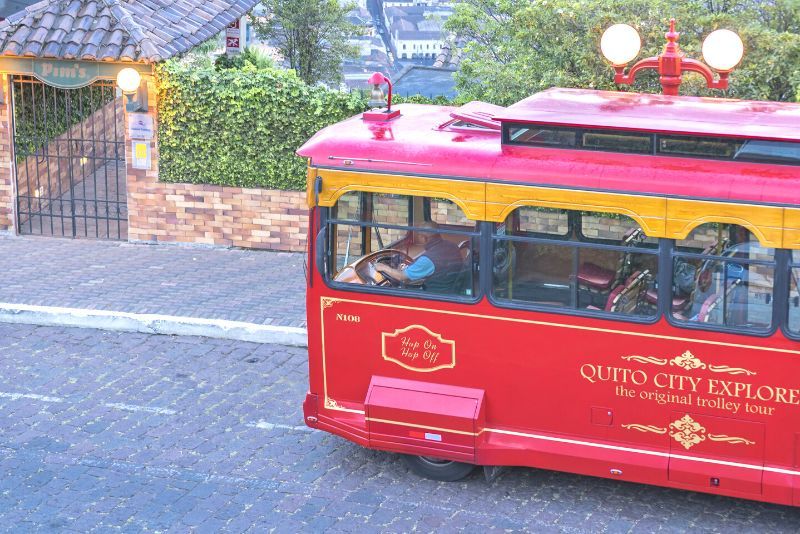 Here's all you need to know about hop-on hop-off bus tours, one of the best options for sightseeing tours in Quito.
What are the best hop-on hop-off Quito bus tours? What are their prices?
Quito City Tour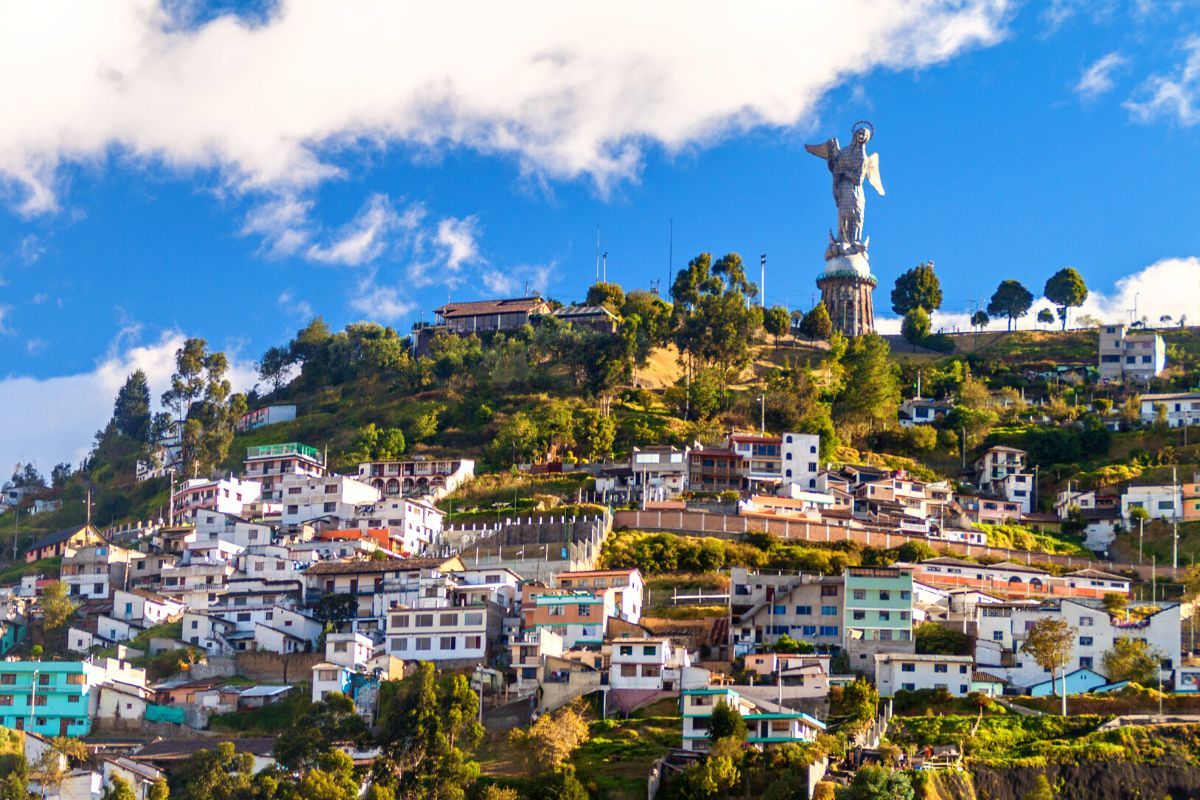 Hop aboard the Gray Line Ecuador trolley, which is a replica of those used to get around the bustling hub of Quito in the 20th century.
Route
This hop-on hop-off bus tour in Quito differs from others as you can request a free pickup from your accommodation in the city. The bus' first stop is at the Basilica del Voto Nacional Church — built to symbolize Ecuador's consecration to the Sacred Heart. Constructed with a neo-Gothic facade, the church was first erected in 1883 and dominates the cityscape at 30 meters high.
From there, the hop-on hop-off bus continues to the El Panecillo viewpoint — the most breathtaking vantage spot in the city, with wide-sweeping views over Old Quito. Here, you can see the Winged Virgin statue, which protects the city from above and is one of the largest statues in South America. This 20th-century figure is a replica of an 18th-century carving by Bernardo de Legarda, named the Virgin of Quito.
The next stop is at the Plaza de San Francisco — home to the monastery of the same name. This sacred building is considered a pillar of the catholic faith and has been named a UNESCO World Heritage site for its immeasurable significance to the religion.
The final stop on the Quito City Tour is at La Ronda — one of the oldest and most charming streets in Quito. This long road has an energetic atmosphere, with live bands, bustling crowds and no shortage of artisanal crafts.
The Quito City Tour hop-on hop-off bus in Quito runs once per day, beginning at 8:10 AM Monday through Saturday. On Sundays, this is replaced by an afternoon service, which operates from 2:10 PM.
When booking your tickets, you can request a hotel pickup, or alternatively, meet at one of the convenient pickup points across the city. The route takes approximately 5 hours, with plenty of stops along the way.
Tickets
These hop-on hop-off bus tickets in Quito cost US$15 for adults and children over the age of 3. Children under 3 travel free.
Quito Panoramic Bus Tour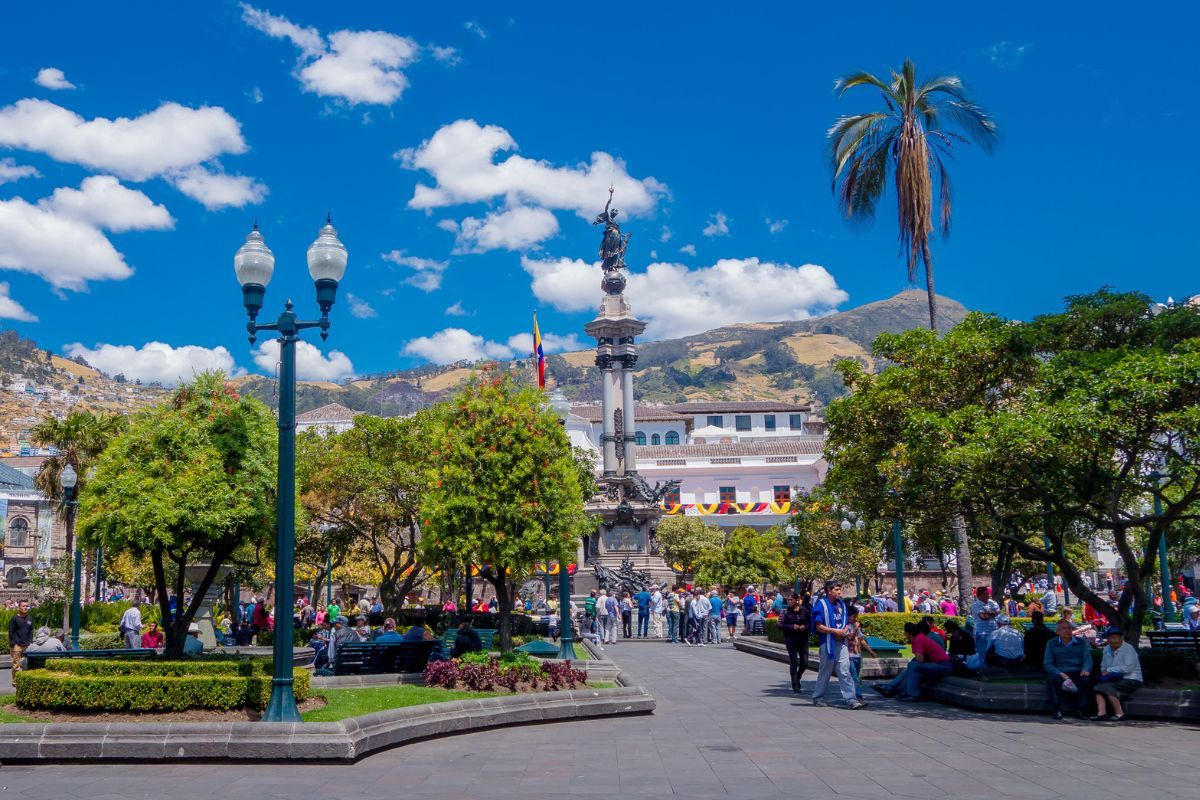 Tangol Tours also operates a hop-on hop-off bus service in Quito, with knowledgeable guides who are eager to show off their iconic city and its historic landmarks.
Route
Starting at the Avenidas Naciones Unidas, you'll hop on the bus to begin your whirlwind tour of the city. From there, you'll journey through Quito's lively streets to the green lungs of the city — La Carolina Park — which offers a tranquil escape from the thrum of cars and bustling crowds.
Continue your education on Ecuador's diverse species of flora at the Botanical Gardens. Here, you'll find humid greenhouses overflowing with an abundance of vivid tropical flowers and a garden dedicated to the intricate bonsai tree.
Continuing on, the bus will stop at La Mariscal district — a popular tourist spot with a plethora of dining options. Here, you'll also find a dazzling craft market, filled with handcrafted goods.
Moving on to the historic part of the city, you'll make stops at the El Panecillo viewpoint to snap a panoramic shot of Quito and the Plaza Grande where the Government Palace, and the Primate Cathedral of Quito are both located.
The García Moreno Park is also a stopping point on this hop-on hop-off bus tour in Quito, as is the San Blas neighborhood, which dates back to the 16th century.
Be immersed in the artistic neighborhood of La Floresta, where the streets are adorned with colorful graffiti.
The final stop on the bus tour is at the Guapulo Viewpoint, where you'll find yourself in between valleys and volcanoes, with a view over the city, and far beyond. This hop-on hop-off bus excursion in Quito ends its loop back at its starting point — Avenidas Naciones Unidas.
This hop-on hop-off bus in Quito operates on Saturdays and Sundays throughout the year. It lasts 5 hours and begins at 11 AM, finishing around 4 PM.
While most tourists meet at the Avenidas Naciones Unidas in the city center, Tangol Tours also offers a pickup service from select downtown hotels.
Tickets
Adults will pay approximately US$33 for the Quito Panoramic Bus Tour. Children aged 3 and over cost the same as an adult ticket, while those aged 2, and under can ride the service for free.
How do hop-on hop-off bus tours in Quito work? What is included?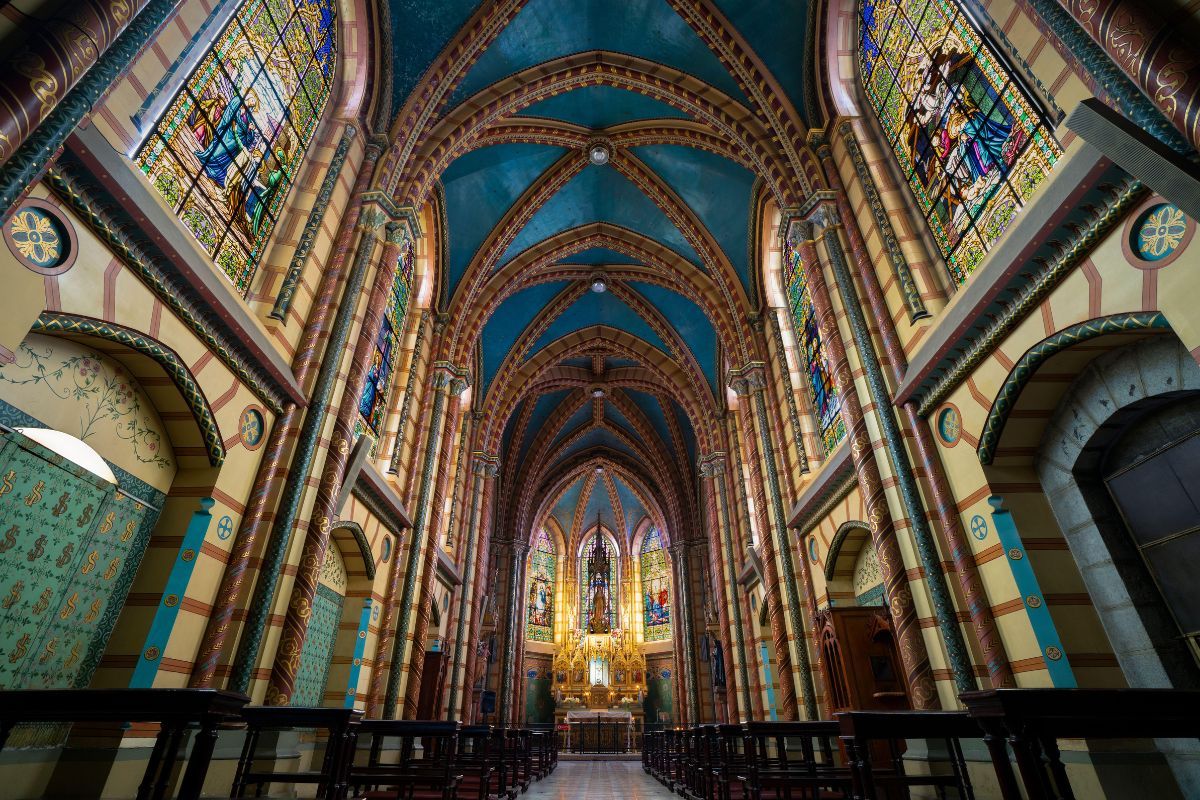 Hop-on hop-off bus tours in Quito work slightly differently than in other cities. You will usually join the tour at the meeting point and board the bus for the duration of the excursion.
When you see points of interest along the way, you'll hop off the bus with your guide in tow to provide you with fascinating tidbits on each landmark.
Once you've explored that particular attraction, neighborhood or monument, you'll get back on the bus to head to the next destination on the tour.
On each hop-on hop-off bus in Quito, you'll have a bilingual guide to bring the tour to life with enthralling insights on each location.
Which other sightseeing activities can be done in Quito?
Travel tips
Participate in a hop-on hop-off bus tour in Quito on your first day in the city to help you acquaint yourself with its main must-see destinations.
Ensure you bring your camera on your bus excursion as you'll visit plenty of spectacular sights along the way.
It is not required or expected for you to tip your tour guide. However, if you particularly enjoyed their services and wish to thank them with a financial contribution, a tip of approximately US$5 to US$10 would be well received.