Known mainly for the internationally important canal, Panama City may not yet be on travelers' radar as a top tropical getaway.
Its palm-fringed stretches of Pacific and Caribbean coastline, dotted with islands and reefs, are considered some of the most beautiful in Central America. Discover its marine life for yourself on a snorkeling tour in Panama City.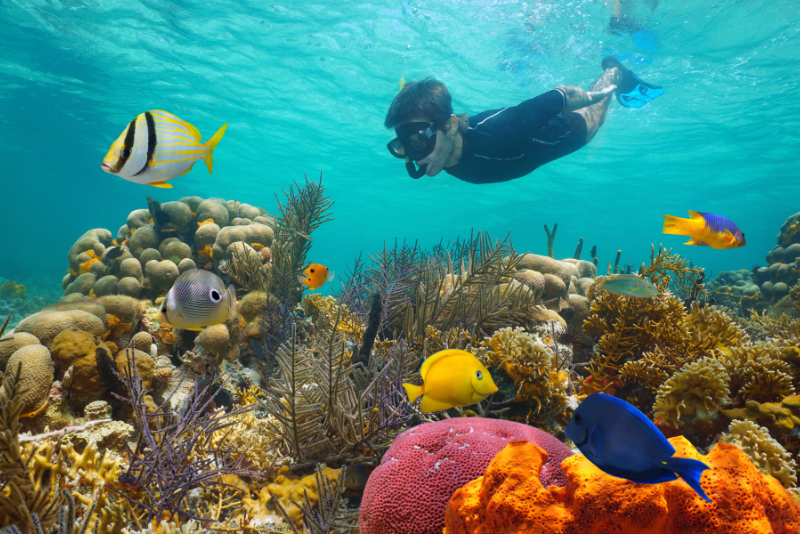 Here's all you need to know about snorkeling, one of the most exciting outdoor activities in Panama City.
What are the best snorkeling tours in Panama City?
Portobelo snorkeling tours
Just 1.5 hours north of Panama City lies a town steeped in history. Portobelo is a UNESCO World Heritage Site filled with structures dating to the 16th century. Its Caribbean setting makes it a prime destination for a day trip.
Snorkel the turquoise waters in search of marine life, and follow it with a wander through the town's ancient streets.
San Blas Islands snorkeling tours
One of Panama's most beautiful sites is the strand of San Blas Islands that stretch along the country's northern coast.
Home of the Kuna people, the islands are an autonomous community that welcomes tourism to its pristine territory. A majority of the archipelago's 378 islands are uninhabited.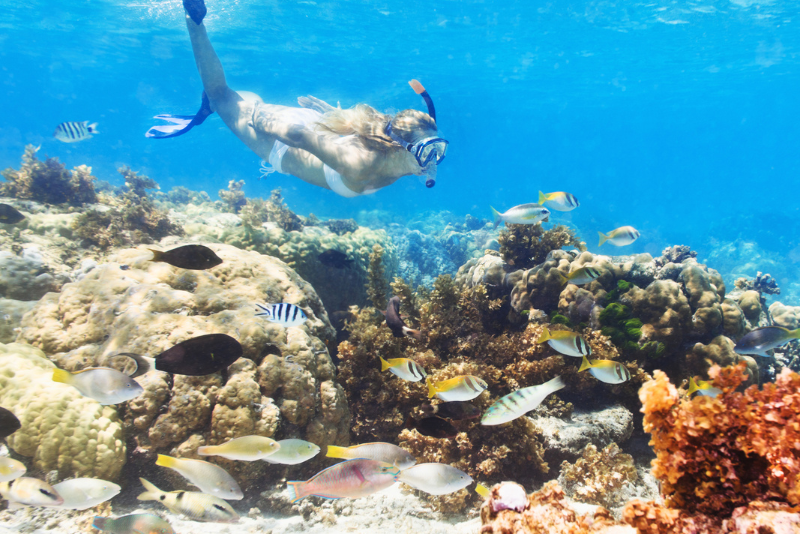 How much do snorkeling tours in Panama City cost?
Portobelo snorkeling trips cost from US$125 per person to US$180 per person, depending on group size and inclusions. Tours provide door-to-door service for hotels in Panama City, use of snorkeling gear and a guided tour of Portobelo's historic ramparts.
San Blas Island snorkeling tours cost around US$150 per person. Some less-expensive tours do not include the US$22 per person Kuna reservation entry fee that must be paid in cash on-site. San Blas tours include all transportation, use of snorkeling gear, lunch and one beverage.
What is included?
All Panama City snorkeling tours include round-trip ground transportation from hotels in the city, boat transportation, snorkeling gear and commentary from a guide.
Few tours include lunch or drinks, but meals and drinks are available for purchase at both Portobelo and the San Blas Islands.
Where does it start?
All Panama City snorkeling tours start with early morning pickup at local hotels. Both Portobelo and the San Blas Islands are located off the Caribbean coast of Panama.
The drive to Portobelo takes 1.5 to 2 hours each way, and the drive to the starting point for San Blas tours is 2.5 to 3 hours each way.
How long does it last?
Snorkeling tours in Panama City last around 8 hours for those that go to Portobelo, and San Blas snorkeling trips last around 14 hours. Anticipate round-trip ground travel of 3 to4 hours for trips to Portobelo, and 5 to 6 hours for trips to the San Blas.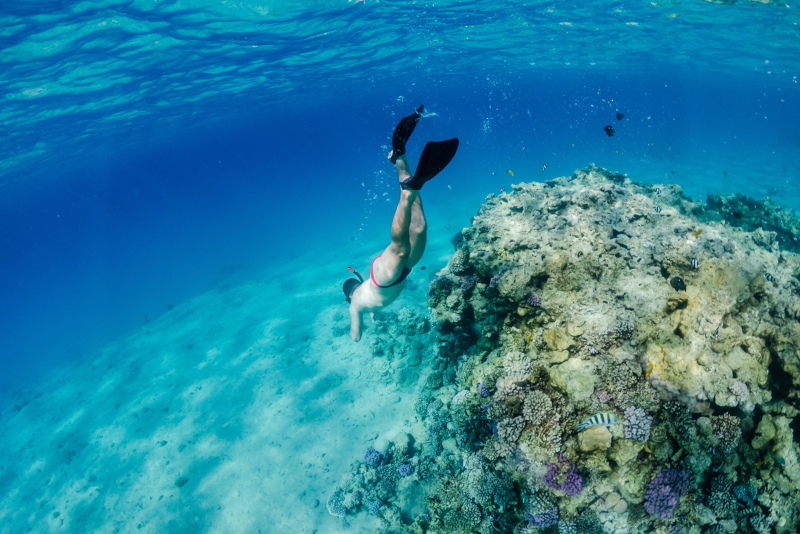 When is the best time for a snorkeling tour in Panama City?
An ideal time for snorkeling in Panama City is from June through October, although its tropical climate makes most times of year great for snorkeling. The rainy season from December to April is less ideal.
Is it safe?
Snorkeling tours in Panama City are safe, as tours provide professional guide and safety equipment. However, people who are pregnant or who had previous health problems such as heart attacks should not take the tour.
Are children allowed?
Most snorkeling tours in Panama City allow children from 6 years old and above.
What happens in case of bad weather?
If your Panama City snorkeling trip is canceled due to bad weather, you can choose either to reschedule your trip or get a refund.
Are there any combo available with snorkeling tours in Panama City?
Snorkeling plus zip lining tour
Head north to colonial Portobelo to make the best of its jungle and seaside locale on an 11-hour snorkeling and zip lining excursion in Portobelo.
Start by snorkeling at two sites before returning to land for a 1-hour city tour. After lunch (own expense), head into the rainforest for a chance to zip through the treetops.
Snorkeling plus kayaking tour
Board a minibus to Portobelo or the San Blas Islands for a day of exploring the Caribbean waters. Take in coral reefs and their inhabitants followed by a turn at paddling along the beaches.
Full-day snorkeling and kayaking tours in the San Blas Islands include lunch, one drink and use of beach chairs, umbrellas and towels.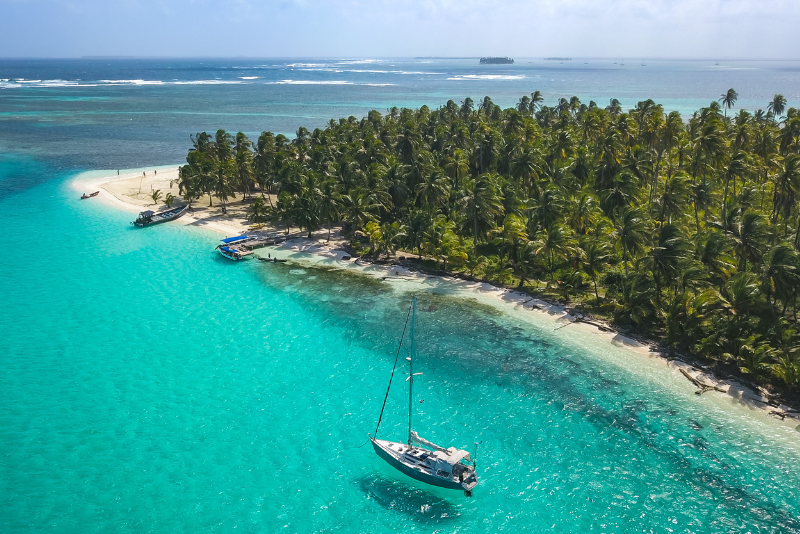 Which other water activities can be done in Panama City?
Travel tips
Bring swimwear, sun protection and a towel.
Most tours do not include lunch or unlimited drinking water, so plan accordingly.
Carry cash in US dollars for tips and incidentals.
For trips to the San Blas Islands, bring cash and your passport.
Some tours add a surcharge for transportation from Panama City resorts.