In amongst the High Atlas Mountains of Morocco and roughly 200 kilometers south of Marrakech lies the small town of Ouarzazate.
This seemingly sleepy town is anything but, with a buzzing film studio, enormous solar power complex, its many fortresses and even a hidden oasis.
Ouarzazate is a popular destination for both local holiday-makers and international travelers. Beyond being worth a visit as a destination on its own, day trips and tours from Ouarzazate can take you into the depths of the Sahara Desert.
Zagora Desert
The Zagora Desert is a region of the Sahara Desert located about a 3.5 hour drive away from Ouarzazate. This section of the desert reveals a moon-like landscape that is arid and rocky.
Given that it is not too far from Ouarzazate, a 2-day to 4-day trip allows for plenty of time for exploration. If your time is limited, then day tours from Ouarzazate to the Zagora Desert are also possible.
On an organized tour, you will usually pass some of the area's most lush oases along the Wadi Todgha and will visit the Draa Valley where the 1,100 kilometer long Draa River winds its way from the peaks of the Atlas Mountains towards the Atlantic Ocean.
On a multi-day trip to the Zagora Desert you will typically spend at least one night at a desert camp and enjoy a camel ride through the barren but captivating landscape.
Merzouga Desert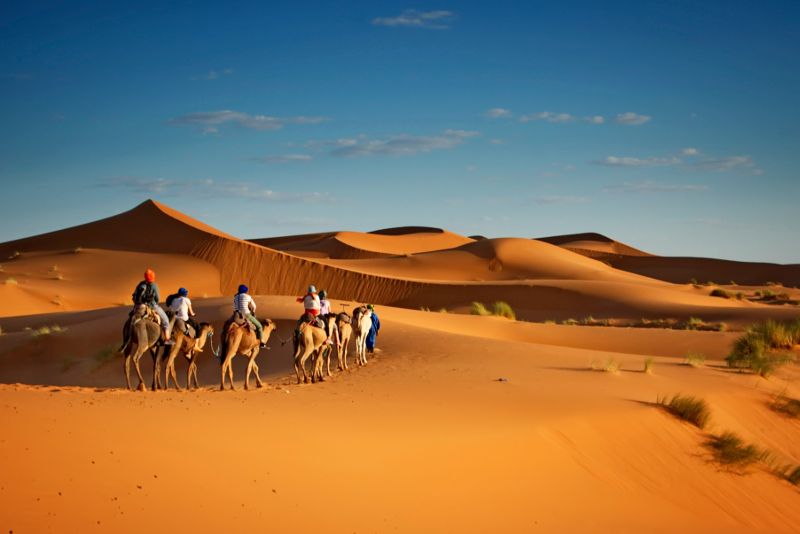 Unlike the Zagora Desert, the Merzouga Desert region is more typical of the red-dune landscapes that one associates with the Sahara. Situated east of Ouarzazate, Merzouga is a small town close to the Algerian border. It is known as the gateway to the vast expanse of sand dunes known as Erg Chebbi.
On a multi-day tour from Ouarzazate you can expect to visit sites like the dramatic Dadès and Todra Gorges and the scenic Kasbah Amridil. Once in Merzouga, you can experience the spectacular sunset and sunrise over the Erg Chebbi Dunes and maybe even take a camel ride.
The Rissani Market and Draa Valley are also regular waypoints on tours to the Merzouga Desert from Ouarzazate.
2-Day trips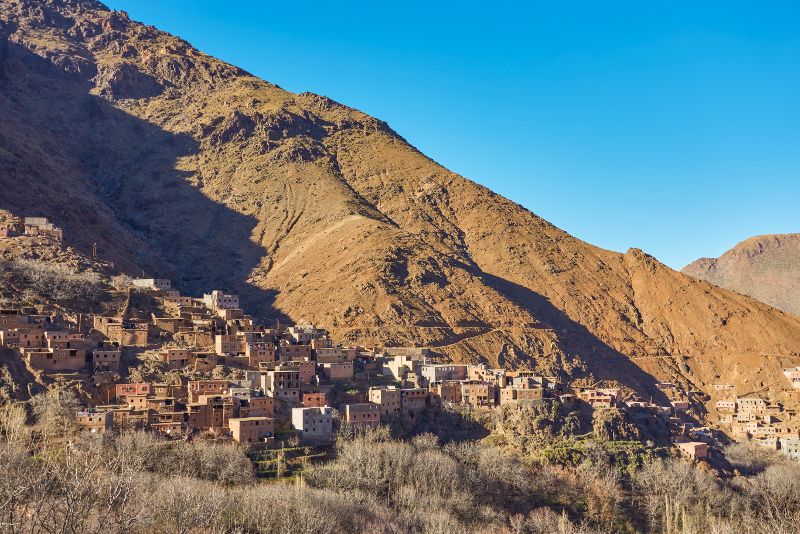 The Zagora and Merzouga Deserts are two popular destinations for 2-day trips from Ouarzazate. There are however several other places of interest conveniently located for visitors who only have a short time available for sightseeing in the region.
For visitors looking for a trekking adventure, a 2-day assent of Mount Toubkal is a great choice. This tour starts at Imlil, a small village about a 4-hour drive from Ouarzazate.
Ascend the highest point in Northern Africa in the company of experienced local guides with an overnight stay at the Toubkal Refuge.
Erg Chigaga is a vast expanse of wind-blown sand and is one of the few remaining untouched ergs in Morocco. On a trip to Erg Chigaga, your tour will pass though the Draa valley and Zagora Desert before heading into the duned expanse.
Sights including Iriki Lake and the village of Taznakht, famous for its Berber carpets.
3-day trips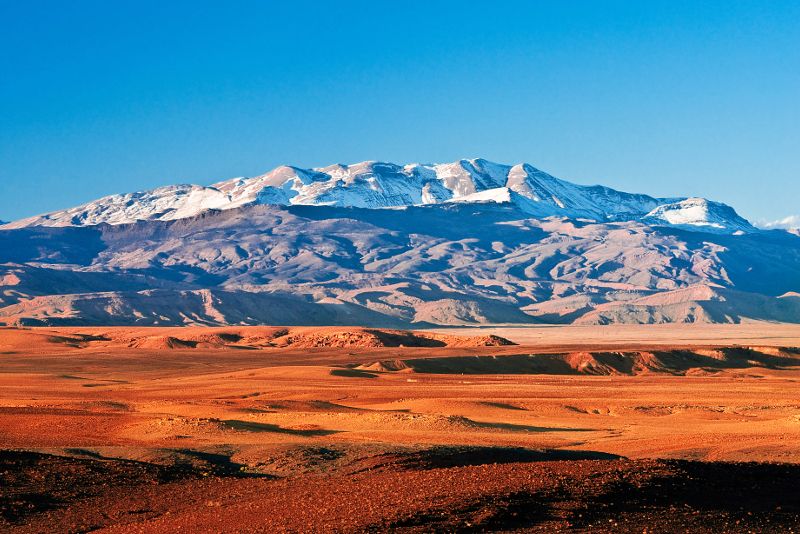 There are 3-day guided trips from Ouarzazate to meet almost everyone's expectations.
For the adventure seeker, there is a guided quad tour of the Ounila Valley. This tour includes visits to Berber Villages, the dam and granary at Tiwiyine and a salt mine at Manganize.
You can also book a place on a quad tour to the glacial Lake Ifni. On this tour, your guide will lead you through the High Atlas Mountains to a breath-taking view of the highest lake in Morocco.
Other 3-day excursions follow a more traditional scenic route. The Valley of Roses, Dadès Gorges and the authentic Berber town of Erfoud are typical stops on this type of tour.
Spending some time in the dunes and stopping in Rissani, Morocco's former capital are also popular on guided multi-day tours.
4-day trips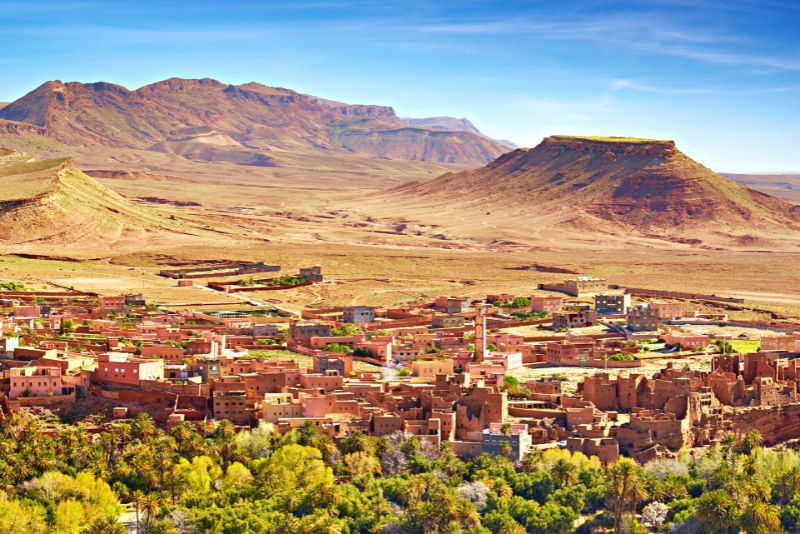 Private and small-group 4-day tours from Ouarzazate are recommended if you want to experience all that this region has to offer.
On a longer multi-day trip there is time to participate in activities like camel rides, sand boarding and 4x4 rides into the desert. Attractions and landmarks you might see on your tour include the dune fields at Erg Chebbi, close to Mezouga and the rugged wadi Dadès Gorges.
A visit to the Nomadic Berbers with a night in a desert camp, the oasis town of Erfoud and the deep limestone cliffsides of the Todra gorge are all typically included in a longer itinerary.
The town of Kelaat M'gouna is the home of the largest rose water and rose oil manufacturers and should one of the destinations on your tour. It is positioned at the entrance to the Valley of Roses where endless rows of fragrant Damask Roses bloom each April.