Oslo is one of the most popular tourist destinations in Norway! It sits on the country's southern coast. The city is the capital of Norway and also serves as the economic and governmental hub of the country.
Oslo boasts green spaces, museums and innovative architecture. It is one of the fastest-growing cities in Europe and puts a huge emphasis on sustainability. You can easily access most parts of Oslo via public transportation, bike or foot.
In line with the city's emphasis on sustainability, Oslo offers free walking tours for visitors that teach you about the city on foot. These tours are the perfect way to limit your carbon footprint while simultaneously exploring all that Oslo has to offer!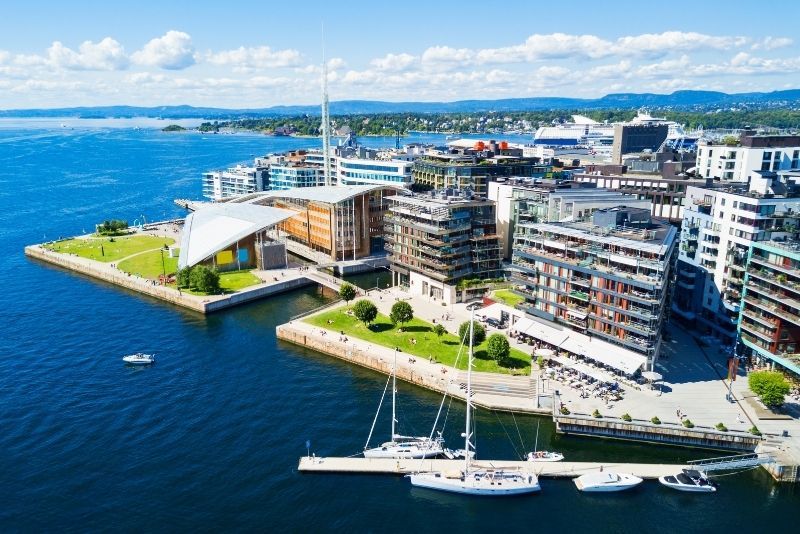 How do free walking tours in Oslo work?
Free walking tours are popular tourist activities all over the world. These tours do not cost anything to join. The price you pay is determined individually at the end of the tour. You pay whatever amount you want to direct to the tour guide as a tip.
You can reserve a spot on the walking tour online, but booking is completely free of charge. Make sure you bring cash to give to the tour guide.
How much should you tip for a free walking tour in Oslo?
The tour guides receive compensation solely from tips because the walk tours cost nothing to join. The amount you decide to tip is up to your discretion, but there is a standard range.
Some people pay NOK50 (US$5) while others tip up to NOK500 (US$52). Most people tip anywhere from NOK100 (US$10) and NOK150 (US$15) per person.
You should consider these factors when deciding how much to tip: whether or not you enjoyed the free walking tour, how much energy the guide invested, how much you learned and your budget.
What are the best free walking tours in Oslo?
Free walking tours are relatively new to Oslo, so there are not many options to choose from. Regardless, the available tours provide you with a unique learning experience while wandering through the streets of Oslo.
Oslo free walking tour
The Oslo free walking tours give you a chance to explore the unique architecture in Oslo while learning about the city's history. These tours are a great way to get acquainted with your surroundings when you first arrive in Oslo.
The free walking tours begin at the Oslo Opera House. From there, your group will make its way to historical landmarks and buildings.
The most common ones are Christina Torv Square, Akershus Festival, Oslo Radhus, the Royal Palace, the National Theater, the Storage Building, Domkirke, Aker Brigge, Råhuset, Karl Johans Gate, the Tiger sculpture and the University of Oslo.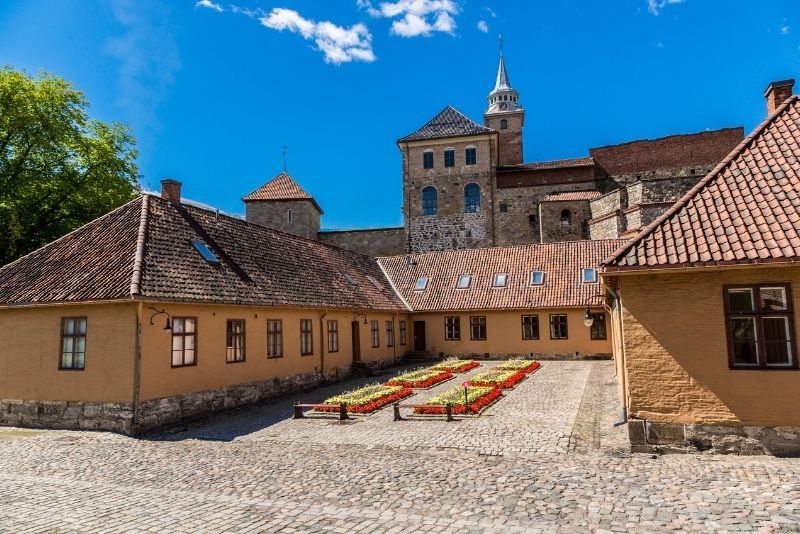 Each tour follows a slightly different itinerary, but you can expect to see most of the aforementioned attractions or landmarks on the way. Your tour guide will also explain the historical and cultural relevance of each site as you travel through the streets of Oslo.
In which languages are free walking tours in Oslo operated?
As of now, the free walking tours in Oslo take place only in Spanish. The website shows which languages the tour is offered in when you reserve your spot online.
If a tour guide offers free walking tours in multiple languages, the online booking system organizes the tours based on language.
Where do free walking tours in Oslo start?
The free walking tours in Oslo always start at the Oslo Opera House. It is one of the most notable tourist attractions in the city and is easily identifiable from a distance.
Your tour guide will provide you with detailed instructions on how to find them at the Opera House. For example, one guide states that they will be wearing a blue jacket with a pink folder.
How long do free walking tours in Oslo last?
Oslo is an extremely walkable city, so your tour guide takes you to all of the important attractions and historical buildings in just two hours. Some tours start in the late morning and end in the early afternoon. Others start earlier and finish by the late morning.
Each tour guide offers a unique tour schedule based on their availability. Some guides offer one weekly free walking tour, but other guides offer multiple tours throughout the week. You can view their availability while booking online and see how many spots are left on each tour!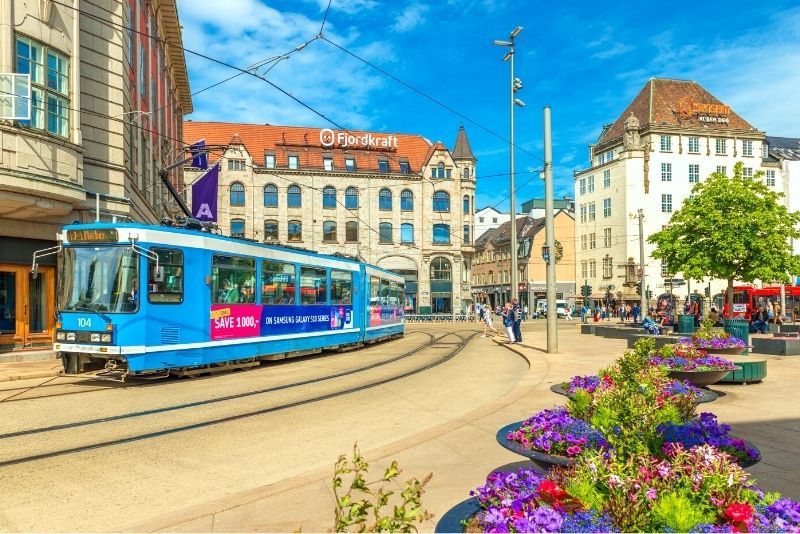 When is the best time to join a free walking tour in Oslo?
All of the free walking tours in Oslo start in the morning between 9:15 AM and 10:30 AM. The tours last two hours, so you can expect to finish by the late morning or early afternoon. The city typically experiences pleasant weather at these times, making it an even more enjoyable experience.
Free walking tours are the perfect activity to start your trip to Oslo! You will learn about the important buildings and attractions in the city, as well as lots of historical contexts. You will get acquainted with the area since you are traveling on foot.
You can always book more than one tour on your trip if your itinerary allows it!
Should Oslo free walking tours be booked online?
Booking your free Oslo walking tour ahead of time is the best option for everyone! Free walking tour guides set a minimum and a maximum number of attendees for each tour. By booking ahead, you guarantee your spot in the group either way. Free walking tours fill up quickly, particularly during peak seasons.
Most tour guides run their free walking tours on specific days of the week, so you can plan your itinerary accordingly by booking ahead. This allows you to optimize your time in Oslo and eliminates the need to wander around until you find a tour.
Booking ahead guarantees your spot on the tour completely free of charge. Most tours also offer free cancellation if you change your mind. After you book the tour, your tour guide will send you the exact meeting location details.