New Orleans is a city with a rich and vibrant past, and that includes the unique religious tradition of voodoo. Contrary to popular belief, there's nothing dark about the religion which celebrates both life and death.
The city's history is also rife with paranormal activity, from ghosts to witches, vampires and more. You can discover it all through a multitude of ghost and voodoo tours in New Orleans which will scare and excite you in equal measures.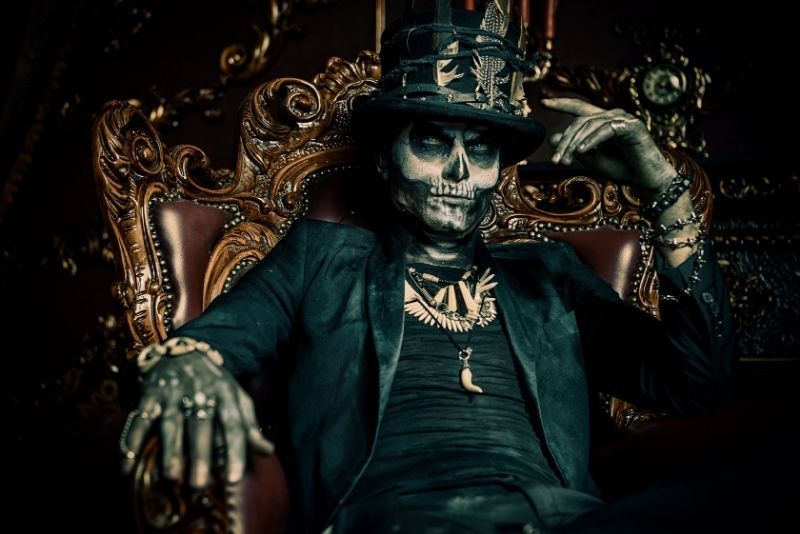 What are the best ghost and voodoo tours in New Orleans?
Spooky ghost hunt
This kid-friendly ghost and voodoo tour in New Orleans takes you on a quest to find all sorts of troublemakers and spooky figures. These include ghosts and pirates.
You'll find clues as you travel through the streets, such as ectoplasm, and use ghost hunting devices to seek out the spirits. On top of that, you'll hear fascinating ghost stories that are fun for all the family.
Adults-only New Orleans ghost, true crime, voodoo and vampire walking tour
This New Orleans voodoo tour doesn't hold back on the gory details of true crimes committed in the city throughout the centuries. You'll hear all about vampires, witches and ghosts, as well as voodoo, and see where it all happened, in this walking tour of New Orleans.
These paranormal tales will be sure to leave your skin crawling, as you visit the Lalaurie Mansion and the Dragon's Den among other haunted sites.
New Orleans haunted pub crawl
If you want to take a light-hearted approach to your ghost and voodoo tour, participate in a haunted New Orleans bar crawl to take the edge off. You'll start at Jax Brewery and amble through the most infamous spots in the city, including Sultan's Palace and Lafitte's Blacksmith Shop.
You'll make frequent stops to wet your whistle with the local tipple, as you hear haunted ghost stories from the past.
New Orleans history and haunts carriage ride night tour
It's possible to tour the city's haunts by horse-drawn carriage at night. You'll pass by all of the most spooky spots in the French Quarter which have borne witness to countless paranormal happenings, seances, murders and more.
Marie Laveau was royalty in the underworld of New Orleans in the 17th century, and you'll learn all about her practices in this haunted guided tour by night.
Cemetery and ghost BYOB bus tour in New Orleans
If you want to get out of the French Quarter and experience chilling cemeteries by night, this is the tour to choose. You can bring your own alcohol with you to give you a little courage on this tour of the city's most eerie resting grounds.
You'll hear mysterious tales of the lesser-known parts of the city and learn about burial practices of the past. St. Louis Cemetery is a popular stop on these tours.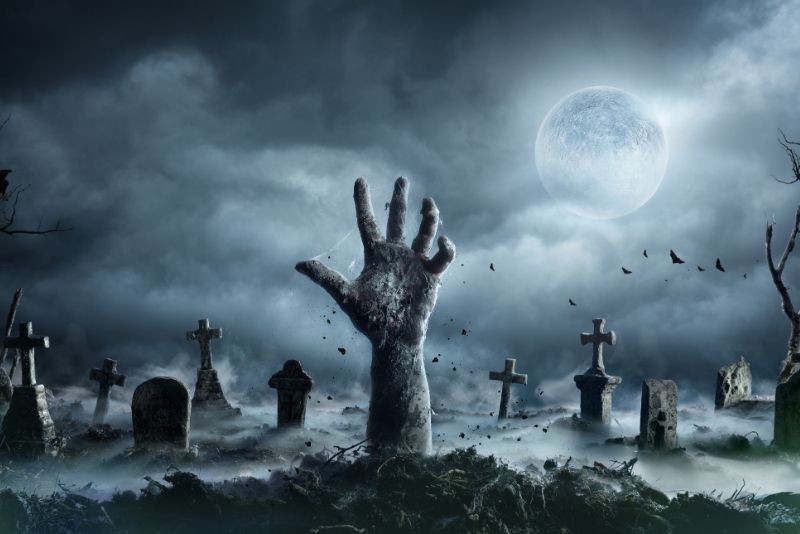 How much do ghost and voodoo tours in New Orleans cost?
Child-friendly ghost hunts start at US$20 and include a tour guide. This excursion is suitable for children from the age of four upwards.
Adults-only ghost and voodoo tours in New Orleans include a licensed guide and cost US$29.
Haunted pub crawls in New Orleans include a local tour guide to share a drink with while learning about the dark history of the city. This tour costs US$26 and the drinks are at your own expense.
Carriage rides last an hour and include transportation and a licensed guide. You'll pay approximately US$60.
Cemetery bus tours cost US$30 and include transportation from the center of the city to haunted graveyards around New Orleans. You'll also have a driver-guide to share unnerving stories.
What is included in a ghost and voodoo tour in New Orleans?
Ghost and voodoo tours in New Orleans include a local and usually licensed guide to walk the streets with you. They'll transport you back in time with gripping tales of paranormal activity many years ago and show you the real-life locations where unusual activities have occurred.
Where do ghost and voodoo tours in New Orleans start?
New Orleans voodoo tours usually begin in the French Quarter. You may meet in the renowned Jackson Square or outside of a shop along Decatur Street. Alternatively, you might start at Louis Armstrong Park.
You'll be able to see where your meeting point is at the time of booking, to ensure you can reach it easily and it ties in with your itinerary.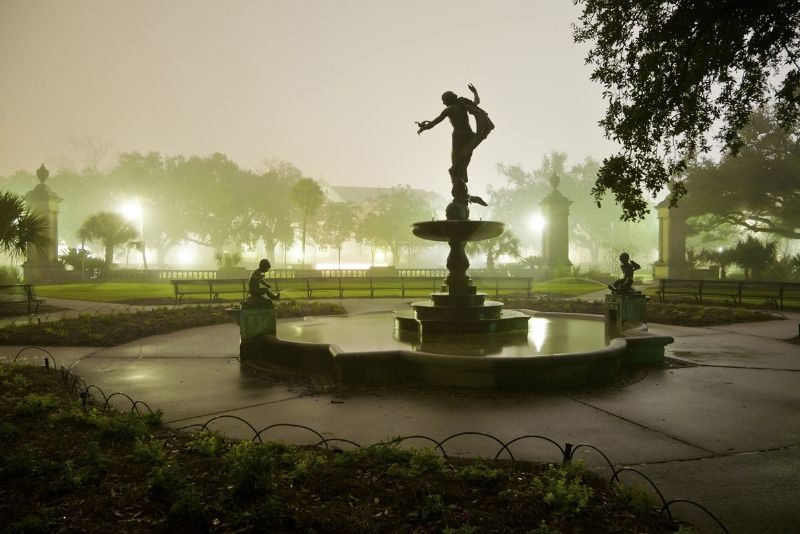 How long do ghost and voodoo tours in New Orleans last?
Generally, ghost and voodoo tours in New Orleans last between 1.5 and two hours. In some cases, such as with a carriage ride, you may find your tour lasts only an hour, however, this is less common.
When is the best time for a ghost and voodoo tour in New Orleans?
The best time for any paranormal tour is during the evening when you'll feel the full force of the mysterious and terrifying vibe in the city.
Voodoo and other supernatural occurrences are a large part of the history of New Orleans, so take your tour at the beginning of your stay. This will also reassure you that you're not staying in one of the haunted hotels!
The only exception to this is if you're taking a ghost tour for kids, which will take place during the day.
Are children allowed on a ghost and voodoo tour in New Orleans?
Some New Orleans voodoo tours allow children of all ages to participate. However, haunted bar crawls require guests to be at least 21 years old. There are also some adults-only tours that tell darker stories that can be unsuitable for children to hear.
Travel tips
If you're easily scared, choose from one of the family-friendly ghost and voodoo tours in New Orleans.
Leave any preconceptions you have about voodoo at the door. The West African religion has little to do with witchcraft and, instead, celebrates spirits, life and death.
Most tours travel by foot. Make sure you're wearing comfortable shoes to enjoy the trip fully.