Immerse yourself in the Aegean, the waters that have shaped Greek life for millennia. Rich nautical traditions, delectable seafood and the coastline that puts every color of blue on display are cornerstones of Hellenic culture.
Don't be content simply gazing at Homer's "wine-dark seas." Jump in and experience it yourself on a scuba diving tour in Naxos.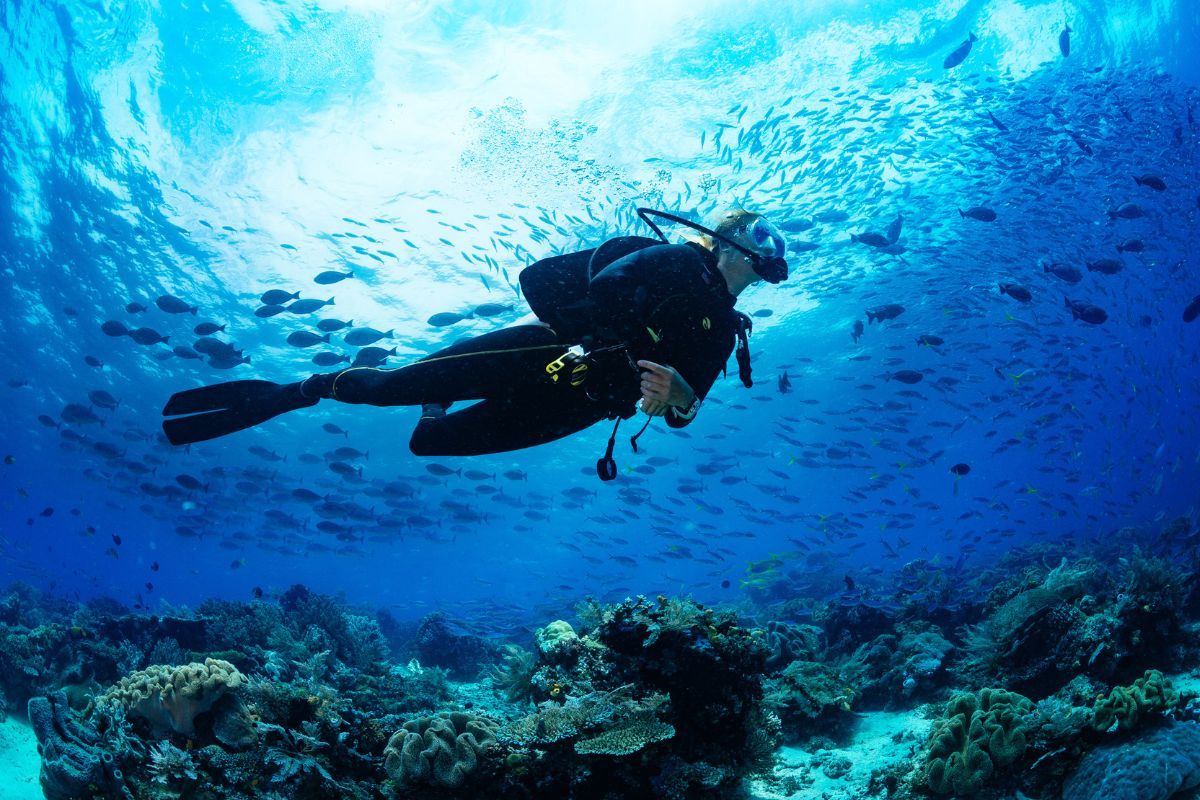 Here's all you need to know about scuba diving, one of the most unforgetable outdoor activities in Naxos.
What are the best scuba diving tours in Naxos?
Entrust your underwater adventure to highly-rated expert dive teams on Naxos. Scuba diving tours in Naxos are private and an ideal way to spend a few hours with the people of your choice. Kid-friendly, customizable tours make for unforgettable family outings. Tours can be romantic excursions with a partner or a memorable time with friends.
Whether you and your group are beginners, seasoned pros or a mix of both, scuba diving tours in Naxos are tailored to the interests and ability levels of each participant. A dive in Naxos is a great way to give the sport a try, and you can also work with your instructor to get fully-certified for future dives anywhere in the world.
Guides will assess each participant's ability and comfort level before embarking on the tour, providing instructions on how to use the equipment and how to move through the water. If you are an experienced diver, guides will make the best of your time, taking you to as many as two different dive sites.
The reefs and wrecks that surround Naxos teem with marine life. Although there's no guarantee of what you'll see, possibilities include turtles, dolphins, sponges, jellies and gentle sharks. Sunken ships, an airplane and rock formations are perfect hosts for sponges, sea fans and sea grass. Keep your eye out for the rare Mediterranean monk seal.
Volcanic activity created the Cycladic Islands, and its underwater terrain is riddled with rock arches and caves. Follow your guide into hidden crevices where octopi, grouper, lobster, nudibranchs and eels make their home.
For history buffs, there are several beautifully-preserved wrecks of note that tours often visit. Sitting below the waves since World War II is a British airplane that is frozen in time. The "Marianna," a 91-meter cargo ship that sank in 1981, is a top destination. A German Arado seaplane shot down in World War I and now lies near Iraklia Island.
How much do scuba diving tours in Naxos cost?
The cost for a scuba diving tour in Naxos is around €110 per person. Included in the cost is instruction, boat transportation and gear rental.
What is included?
Scuba diving tours in Naxos include expert instruction, use of gear including a wetsuit and boat transportation to dive sites. Many tour guides will take and share photographs of your adventure.
Where does it start?
You will meet your scuba instructor at their headquarters at beaches near Naxos Town. Most beaches are south of Naxos and are easily reachable in about 10 minutes by car.
How long does it last?
Scuba diving tours in Naxos last around 2 hours. The dives total to about 45 to 60 minutes with the remaining time for instruction and boat travel.
When is the best time for a scuba diving tour in Naxos?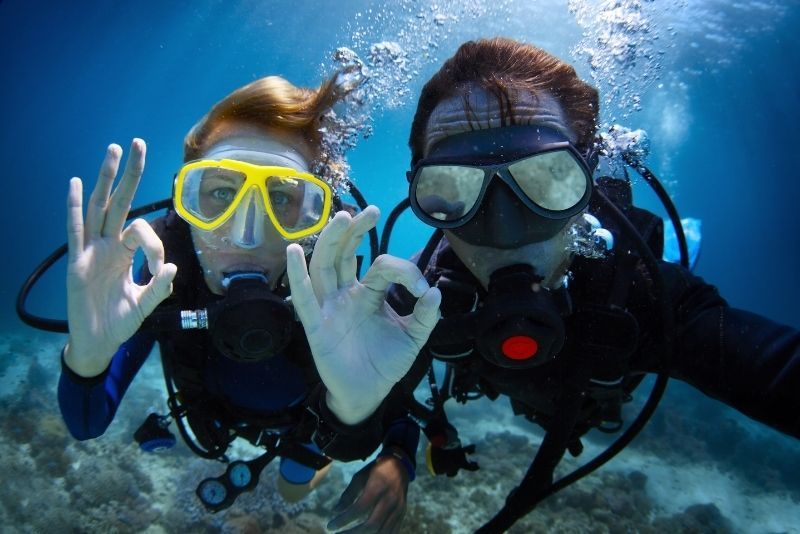 Book your scuba diving experience early in your visit to Naxos in case you need to reschedule due to sea conditions. You may schedule a scuba diving tour in all but the coldest of winter months.
The sea temperatures around Naxos are most comfortable from June through September, but your wetsuit will offer protection from the cold.
Is it safe?
Yes, scuba diving tours in Naxos are safe, as they provide expert guides and safety equipment. These excursions are not recommended for pregnant travelers or those with heart conditions or other serious medical concerns. If in doubt, check with the tour provider before booking.
Are children allowed?
Scuba diving tours in Naxos allow children aged 10 and above, with an accompanying adult. Some tours allow participants as young as 8 years old, so check before booking in case you are travelling with children.
What happens in case of bad weather?
Scuba diving tours in Naxos will be canceled if weather or sea conditions are unsuitable, and you can reschedule your trip or get a refund.
Which other outdoor activities can be done in Naxos?
Travel tips
Scuba diving trips require you to be in good health. They can accommodate travelers using wheelchairs.
You should be a confident swimmer to take a scuba tour.
Bring drinking water, reef-friendly sunscreen and towels.
If you suffer motion sickness, take medication 1 hour before your boat transportation.