Montreal is rapidly gaining a reputation as a foodie destination. Innovative and exotic cuisine are highlights of a food tour in Montreal.
Quebecois specialties, Szechuan dishes and creative street food await you in the colorful neighborhoods of this Canadian metropolis.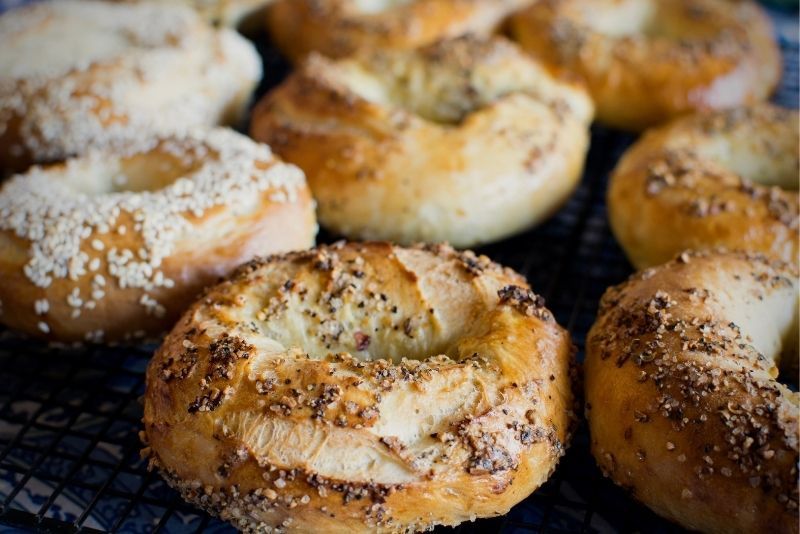 Here's all you need to know about food tours, one of the tastiest food and wine tours in Montreal.
What are the best food tours in Montreal?
Tuck into poutine, falafel, gnocchi and pastrami on a tour of the best of Montreal's exciting cuisine! Decide what you're in the mood for, how much time you have and how hungry you are to help you decide which foodie adventure is for you.
Mile End food tours
Many food tours center around trend-setting Mile End. This artsy borough is home to some of the best food in Montreal. The locals' favorite bagels and ice cream are found here, featured on most tours. Many Mile End food tours include a surprise "secret food" among the five to seven tastings.
Old Montreal food tours
Settled in the mid 1600s, Old Montreal provides historical as well as culinary treats. Wander the brick streets with a local guide escorting you to the best food in the area. Sample Old French, Portuguese and Canadian classics in the many storefronts, markets and bistros.
Ethnic food tours
If you're looking for an in-depth tasting experience, choose a Jewish, Iberian or Chinese food tour. Try central Montreal's numerous delicatessens and bakeries serving Jewish specialties.
In Plateau Mont-Royal, take a tapas tour featuring Spanish and Portuguese small plates, and Chinatown in Old Montreal features Szechwan, Hunan and Dongbei delights.
Private tours
Enjoy an intimate and fun outing with friends or family on a private food tasting tour. You can have freedom to customize your tour, or you can leave the itinerary in the hands of your knowledgeable guide.
Private tours visit many of the same eateries as other tours but with the luxury of your own pace and personalized attention.
Food and wine tours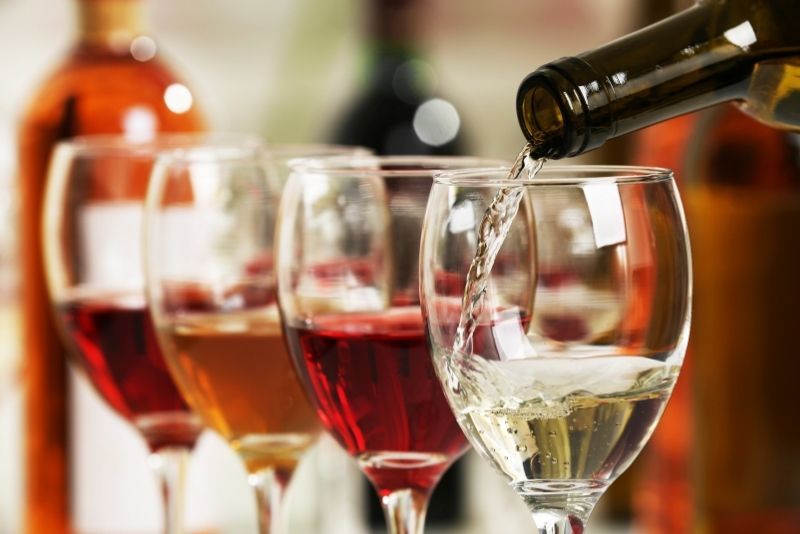 Focusing mainly on wine, a food tour and wine tasting takes you to a winery, shop and restaurants. Learn about food and wine pairing as you taste appetizers curated to bring out the intricate flavors of the wines.
Which places are visited on a food tour in Montreal?
Old Montreal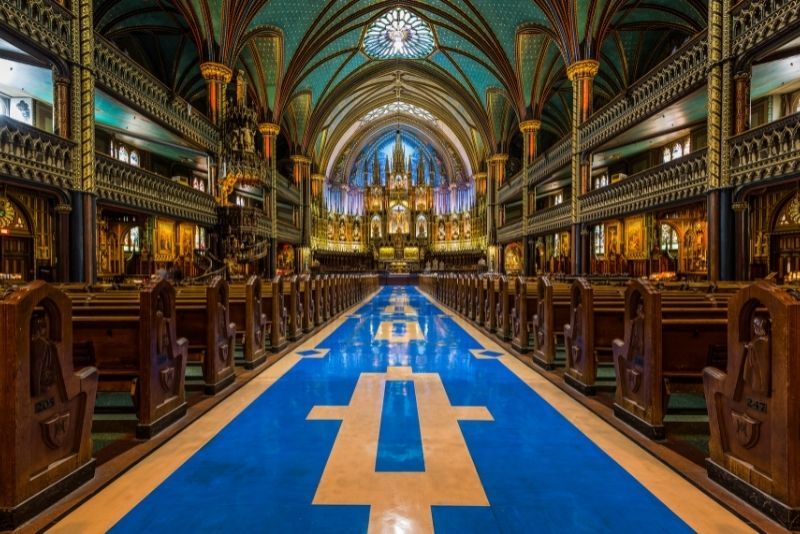 Imagine 17th-century Montreal on an Old Montreal food tour. Pass by the Notre Dame Basilica and the Old Port, and wander stony St. Paul Street in search of snacks and souvenirs. Look out for remnants of the original ramparts that once protected the city.
Mile End
Famous for music and art, the Mile End neighborhood now has added food to its list of main attractions. Indie musicians Grimes, Mac Demarco and Arcade Fire have roots here, and the Canadian video game company Ubisoft is headquartered in the neighborhood.
Browse galleries and shops with pauses at the cafes and eateries in the area.
Plateau Mont-Royal
Artsy and relaxed, Plateau Mont-Royal is a hip but slower-paced neighborhood than Mile End. Find eclectic shops and cafes, museums, parks and theaters here. Plateau Mont-Royal is known as "Little Paris" due to its growing population of French expats.
Chinatown
Centrally-located Chinatown has welcomed immigrants from all over Asia since the end of the 19th century. Its close proximity to Old Montreal makes it a must-see site for visitors to the area.
Outremont
Diverse Outremont is an ideal stop for ethnic food lovers. Find European, Middle Eastern, Asian and Latin American foods scattered throughout this enclave as well as other cultural creations.
How much does it cost?
Mile End food tours cost from US$45 per person to US$75 per person, depending on group size and number of tastings.
Old Montreal food tours cost from US$70 per person to US$110 per person, depending on group size and number of tastings.
Ethnic food tours cost from US$115 per person to US$185 per person, depending on the duration of the tour and number of tastings.
Private tours cost from US$70 per person to US$145 per person, depending on the duration of the tour and number of tastings.
Food and wine tours cost US$180 per person.
What is included?
Food tours in Montreal include a local guide who knows the hidden culinary gems in the city. Tours offer from five to 12 different foods with beverages. Most tours offer one to two alcoholic beverages, and some tours offer only soft drinks.
Not only will the guides help you find amazing treats, they will also clue you in to the history and culture in this highly diverse city.
Where does it start?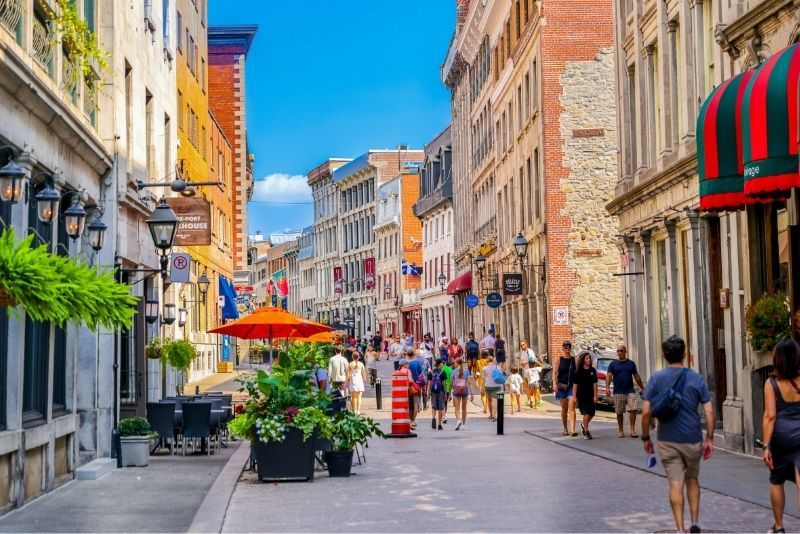 Mile End food tours start at or near Guillaume Bakery, 5170 Boulevard St Laurent. Old Montreal food tours start at or near the Places d'Armes.
Ethnic food tours start in Outremont, Old Montreal or Ville Marie. Private tours start at some of the same locations as other tours, or they may include hotel pickup.
How long does it last?
Most Montreal food tours are around 3 hours. Tours as short as 2 hours and as long as 4.5 hours exist as well. Be prepared to walk between 1.5 and 3 kilometers throughout the tour.
When is the best time for a food tour in Montreal?
Any time of year can be an enjoyable time for a food tour in Montreal. Winters are very cold, and as these are walking tours, the temperature may be uncomfortable for some travelers.
Tour guides share insider tips on the best dining beyond what you visit on the tour. Taking a tour at the beginning of your stay can help you plan your meals for later in your trip.
Are there any combos available with food tours in Montreal?
Old Montreal food, drink and spa experience: Combine several indulgences into one tour with food, wine and relaxation. Enjoy 3 hours of food and wine pairings at the best locales in Old Montreal. Then, soak in the warm outdoor pools of Bota Bota, a nearby spa on the banks of the St. Lawrence River.
Travel tips
Let your tour provider know of any dietary restrictions at the time of booking.
Wear clothing and shoes that will be comfortable for several hours of walking outdoors.
Winters in Montreal are very cold, so bring gear to keep you warm as you walk from site to site.
Bring cash for tips.