Luxor, a treasure trove of outdoor adventures, beckons with its abundance of thrilling activities that will ignite your spirit of exploration.
Immerse yourself in the mystical charm of this ancient city as you embark on boat tours along the majestic Nile River or soar high above its wonders in a hot air balloon.
Saddle up for a horse riding escapade through historic landscapes; venture into the desert on a camel or quad tour; dive into the crystal-clear waters of the Red Sea for a snorkeling extravaganza or conquer hiking trails that reveal hidden tombs and breathtaking vistas.
No matter how you experience this impressive city and landscape, Luxor's vibrant energy and rich history create the perfect backdrop for outdoor adventure.
So let's take a look at the different outdoor, adventure and sports activities in Luxor, and, hopefully, ignite your passion for exploration.
Boat Tours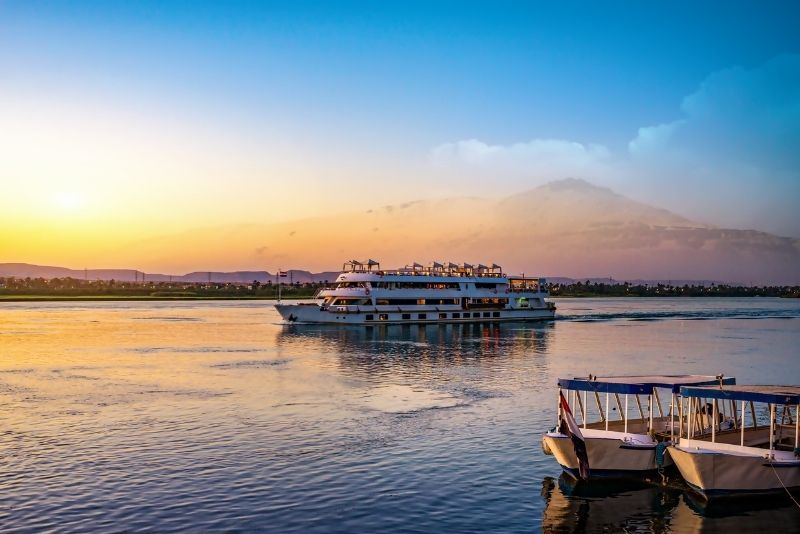 Luxor offers boat tours along the Nile River, providing a unique perspective on the city's landmarks. Popular spots include the temples of Karnak and Luxor on the East Bank, as well as the Valley of the Kings on the West Bank.
Various types of boats are available, from traditional feluccas to luxury cruise ships, catering to all ages and interests.
Luxor offers a variety of boat tours along the Nile River, allowing you to explore the city's iconic landmarks and picturesque landscapes.
One popular style of tour is the felucca cruise (often at sunset), where you can sail on a traditional felucca, a wooden sailing boat, while enjoying the stunning views of the Luxor Temple and the shoreline as the sun sets.
From day trips that float down the Nile to places like Dendera, to multi-day river adventures that cruise all the way to Aswan, and Abu Simbel, you have something to suit every itinerary.
If you opt for a longer boat tour that lasts 5-7 days, you can expect to also visit impressive locales like the Edfu Temple, The High Dam, The incomplete obelisk, and the Philae temple, Kom Ombo Temple and the Valley of the Kings – with time to disembark the boat at various stops and explore the history-rich river banks and inland.
Hot Air Balloon Tours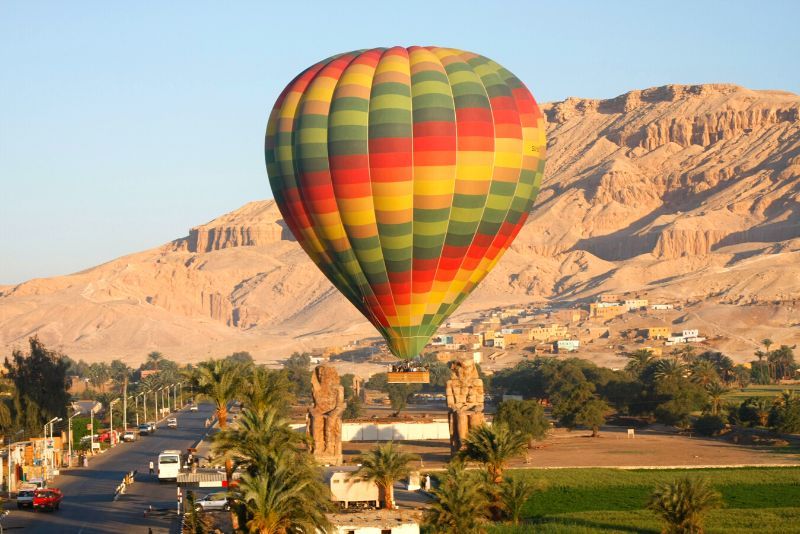 From ground level, Luxor is stunning. Its dusty, sand-colored buildings and monuments shimmer in the afternoon heat. But from high above, it's truly an unforgettable sight that will stay with you forever.
Hot air balloon tours of Luxor offer incredible views of ancient temples, lush oases and desert plains – all while soaring high up in the sky. With experienced pilots at the helm, these tours can be taken in the morning or early evening for a unique and breathtaking view of Luxor.
Float above the city during sunrise and enjoy panoramic views of attractions like the Valley of the Kings and Hatshepsut Temple. Many tours include hotel pickup, professional guides, and post-flight breakfast.
‌‌Horseback riding tours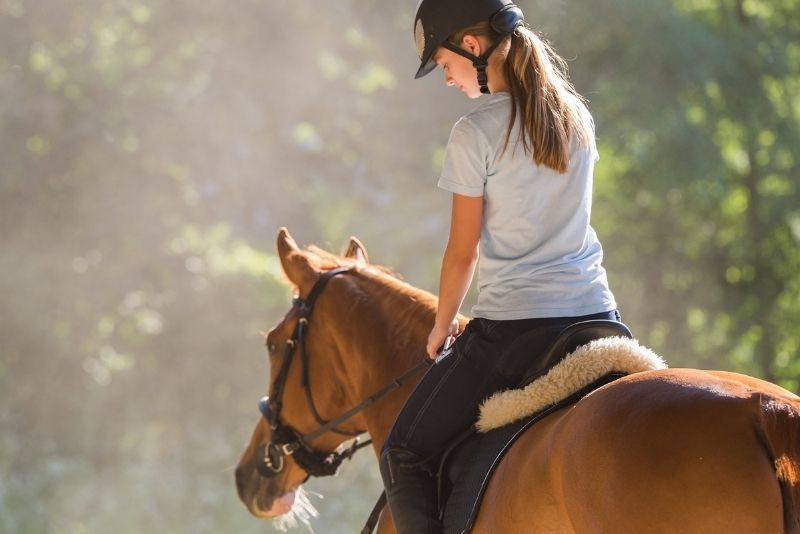 A journey on horseback or camelback through the surrounding desert, , like the locals have done for generations, provides a more intimate experience that your typical bus or boat tour.
Led by a friendly, English-seaking guide, you'll get to explore hidden wadis, visit remote Bedouin settlements and take in the majestic beauty of the area from atop your own horse or camel.
Local guides will make sure you don't miss any of Luxor's hidden gems, while providing historical insights into each site.
As you traverse the rugged desert terrain on horseback, visiting attractions like the Colossi of Memnon and the Valley of the Kings. Accompanied by experienced guides, you can explore ancient tombs and witness the grandeur of Luxor's archaeological treasures.
‌‌Airplane Tours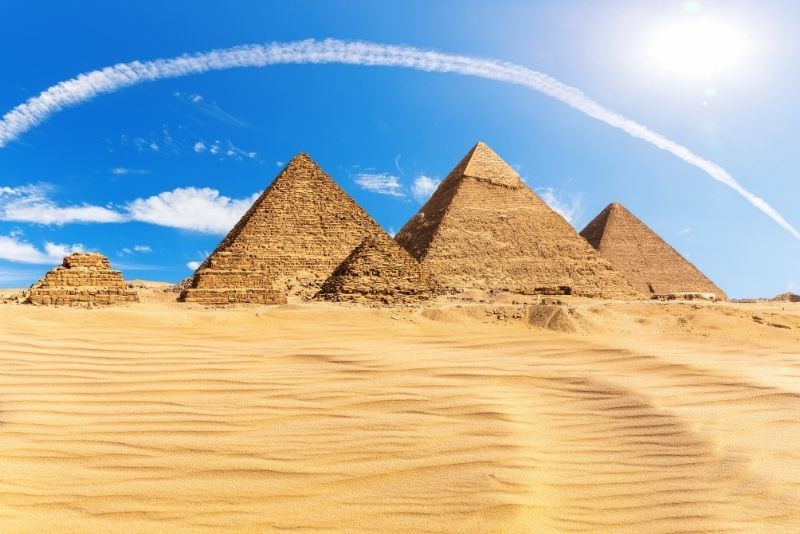 Take to the skies on an airplane tour to witness Luxor's iconic landmarks from above. With an experienced pilot leading the way, you'll fly over iconic sites like the temples of Luxor and Karnak, the Valley of the Kings, and the surrounding desert.
Most of the Luxor airplane tours don't just circle around Luxor. Instead, they take you from Luxor to other nearby  destination, like Cairo, Alexandra and the Valley of the Queens and the infamous Pyramids of Giza.
This gives you a chance to observe all of Luxor's archaeological wealth from high above, before touching down to explore the sites up close and personal.
Airplane tours range from single-day affairs that fly from Luxor to Cairo, to multi-day adventures that visit major sites in the region. Whichever you choose, you'll get a bird's eye view of Egypt's past and present — an unforgettable experience for every traveler!
Camel Riding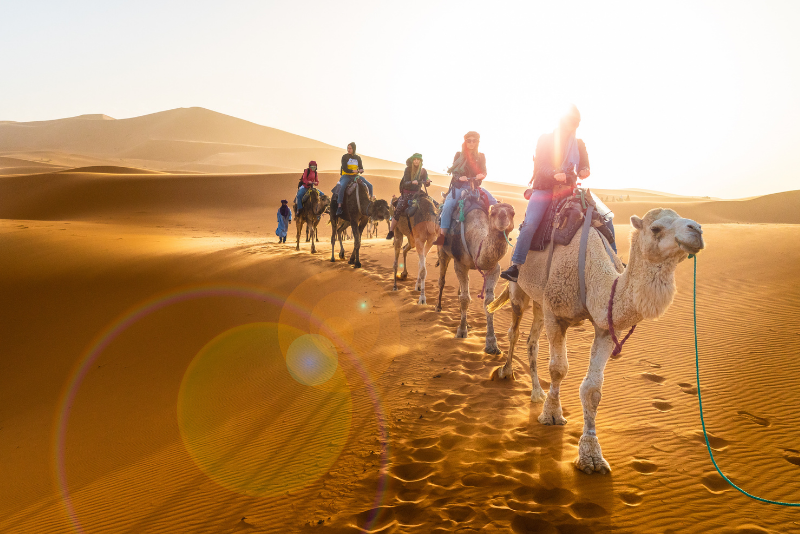 Synonymous with the region, a great way to explore the desert around Luxor is by camel. After a few minutes of instruction on how to handle your new steed, you can set off in the desert either with a guide or for an intrepid and independent journey.
You have a range of shorter tours that range from 1-4 hours to choose from. Most of these camel-back excursions traverse along the river Nile, where you can enjoy the stunning views and tranquil atmosphere at a slow pace, admiring the wildlife (birdlife like ibis and herons, and buffalo bathing in the river).
Typically, you'll be able to see the Ramesseum, the Habu Temple and the Hatshepsut Temple, with some time to jump off your camel and explore on foot. Most tours will also take you to the Theban Necropolis, home to the tombs of the pharaohs.
If you prefer to do more activities at once, several combination tours that include hot air balloon rides, sailing trips (on a felucca), and/or airplane flights are also available.
Quad Tours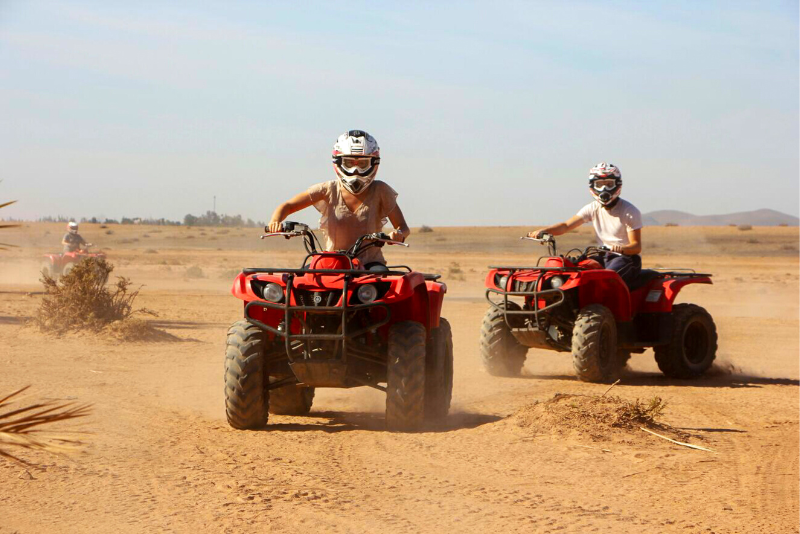 If you're craving adventure and adreniline, a quad bike tour is the perfect choice. These exciting tours take you exploring across the desert dunes and mountains of Egypt, with plenty of photo-ops along the way.
Quad Tours usually last between 2 to 3 hours, but longer trips can also be arranged if desired.
After a quick safety rundown from your friendly guide, you'll be ready to ride out to places like Wadi Ziad (known for its variety of stones), discovering hidden valleys, encountering ancient ruins or even visiting the villages of local Bedouins.
Choose from small group or private tours; sunrise or sunset adventures, and get ready to experience the sheer vastness of the Egyptian desert.
Snorkeling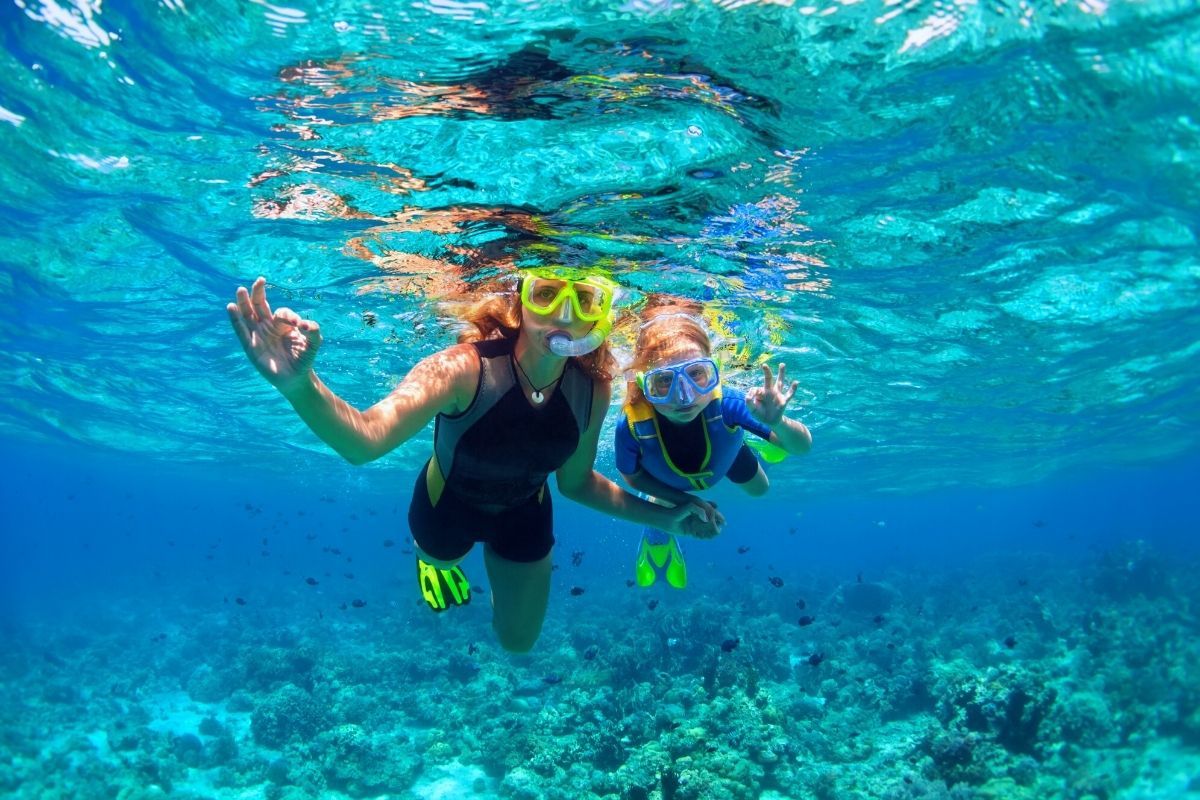 While snorkeling might not be the first thing that comes to mind when you think of Egypt, the Red Sea's underwater beauty paves the way for a wide variety of wonderful snorkeling tours from Luxor.
Also accompanied by experiences, safety-trained guides, snorkeling various styles such as small group tours or private tours, and take place at locations Utopia Island in Safaga, Ras Mohammed National Park and the Red Sea Hurghada.
At each of this wildlife-abundant locations, you can dive into crystal-clear waters and explore vibrant coral reefs teeming with fish, coral and all kinds of underwater creatures.
Snorkeling equipment, boat transfers, and experienced guides are usually provided.
And, since you'll have to drive or be transferred to each​​ spot, the tour can also offer great opportunities for you to take in the culture and beauty of Luxor and the surrounding areas along the way.
Hiking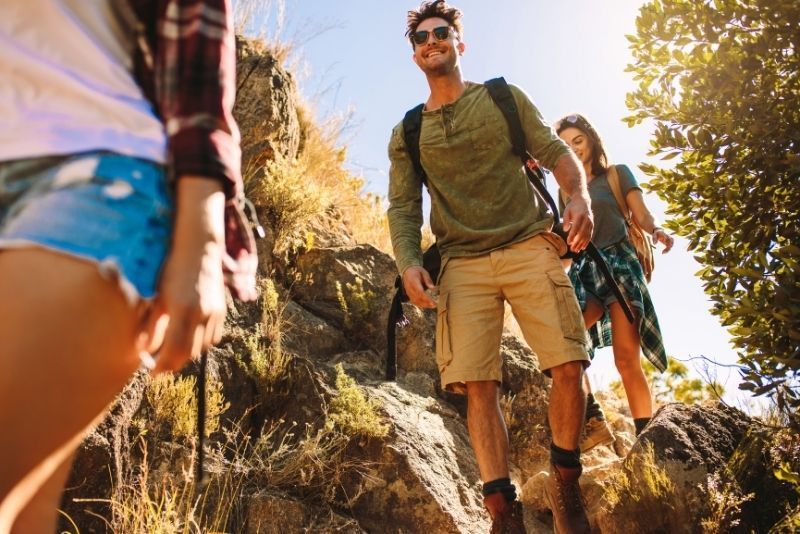 Despite its stereotype of being nothing but desert, Luxor offers hiking tours that go beyond the dusty plains, venturing into the lush mountains of the Eastern Sinai Peninsula.
On these tours, you can take in a variety of breathtaking landscapes, including oases and mountain passes, as well as experience Bedouin villages up close.
The hikes are usually accompanied by a tour guide who will ensure your safety and provide information about the history and culture of the area along the way. Luxor hiking tours are also available in different styles, including private tours and small group tours.
Some hiking tours start with a motor boat across the Nile to the West Bank, while others involve a full day's worth of activities highlighted by a hike to the top of Mount Sinai in time for sunrise.
Kayaking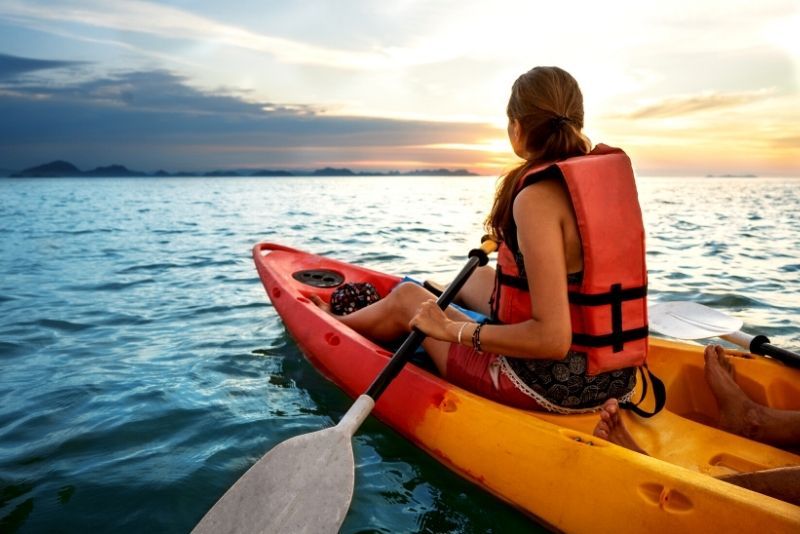 Whether it's along the legendary River Nile – the world's longest river – or a nearby lake, kayaking is another fun way to explore Luxor and its natural and ancient surroundings.
As you paddle along, take in a unique perspective of the Luxor Temple, the Luxor Museum, Banana Island and the Karnak temple site.
Most tours are led by experienced guides who provide all the necessary safety and instruction about kayaking around the area. Expect the excursion to last between 90 minutes and 3 hours.
Bike Tours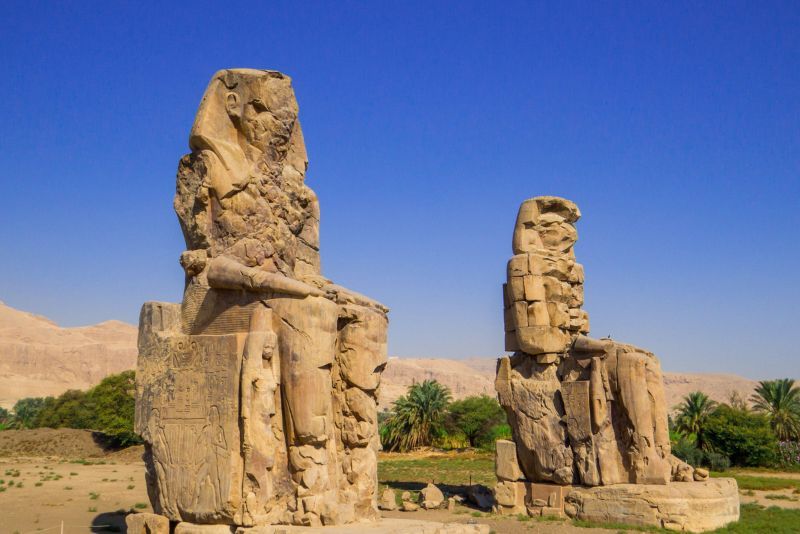 Bike tours in Luxor offer a fantastic way to explore the city's historical sites, stunning landscapes, and local culture while burning a few calours. With various options available, you can choose the tour that suits your preferences and fitness level
One popular bike tour in Luxor is the West Bank Bike Tour, where you can cycle through the quiet streets of the West Bank, visiting iconic sites such as the Valley of the Kings, the Temple of Hatshepsut, the Temple of Medinat Habu and the Colossi of Memnon.
Another option, for those more inclined to adventure and longer trips, is the multi-day Luxor mountains and temples tour, which takes you to attractions like Luxor Temple and Karnak Temple while also spending time in Bedouin villages and nearby mountains. Accommodation, food and  guide are all included in the package.
Jeep Tours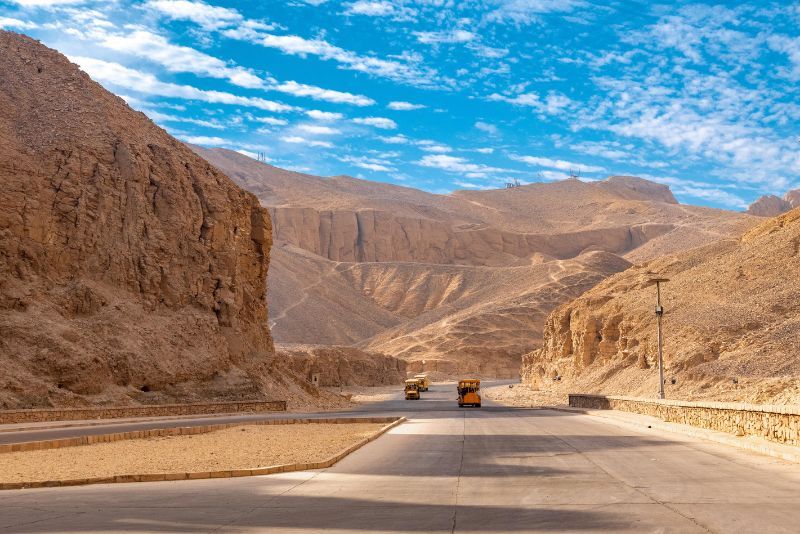 A popular way to explore the rugged landscape of Luxor and its ancient temples is by jeep. After being picked up from your Luxor hotel, jeep tours will usally take you to sites like the Valley of the Kings before getting out of town to rev the engine in the mountains and the desert, with stops at historic sites like the Deir el-Shelwit temple.
You'll get an experienced driver who knows all the best places to go for beautiful views and the most interesting stops. Plus, some tours will include a lunch stop in a local Bedouin village for lunch.