Egypt doesn't make the top 10 list of renowned international cuisines. The country's vast sandy expanses seem too arid to grow much or to nurture livestock. However, as one of the world's oldest cities, Luxor's food scene has been perfected over millennia.
Luxor's layers of history are the city's main draw, but why not combine sightseeing with the best kind of cultural immersion, tasting local specialties? Egyptian fare is a mix of Mediterranean and middle eastern flavors topped with distinctive spices. Enjoy them paired with cultural and historic explorations with a gastronomic experience in Luxor.
Dinners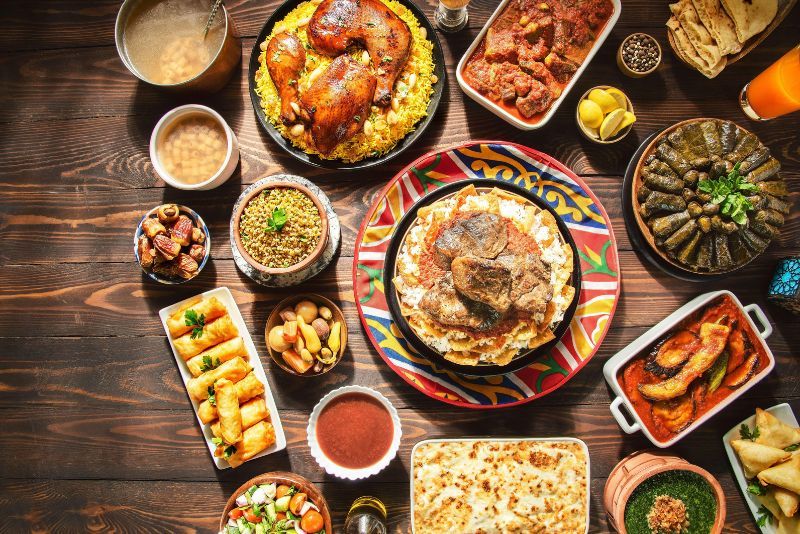 Once the sun has set over the dunes and mountains, Luxor takes on a golden glow. Take in the city illuminated by night on a dinner cruise. The boat's on-site restaurant will ply you with Egyptian dishes and entertainment during your 2-hour excursion. Nibble fattah and sip mint tea as dancers take the stage or perform table-side.
Marvel at Luxor's skyline punctuated with domes, bell towers and minarets. Notice the rippling reflections of the riverside buildings on the Nile. Discover recipes like "mulukhiya" and "hamam mahshi" accompanied by loaves of fresh "aish baladi" as you are entertained with folkloric dances.  
Sightseeing tours with meals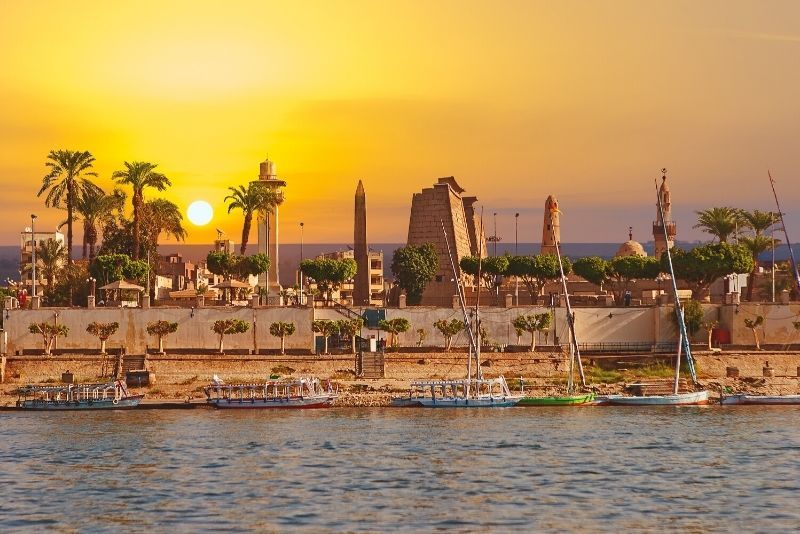 With so much to see in Luxor, booking a guided outing is a great solution. Tours to the area's top destinations combined with lunch or dinner is a convenient way to visit the sights on half- or full-day excursions. Bundling transportation, meals and guided tours make for seamless adventures into southern Egypt.
Explore the best of the Nile's West or East banks, plus a stop at the oasis of Dendera on a 12-hour tour from Luxor. Witness the West Bank's Theban Necropolis and the Colossi of Memnon or the Temple of Karnak on the East Bank. Take a break from the attractions with lunch at a local restaurant.
Head up the Nile after lunch for a tour of Dendera, a small town with a big legacy. The walled city dates back as far as 2000 years BCE. You'll see the Dendera temple complex that features a wealth of shrines and temples, as well as a sacred lake. Relax on board a dinner cruise with a dance performance as you return to Luxor.
If you're looking for shorter outings that still offer a day of Egyptian culture, spend a few hours on a felucca cruise, a traditional wooden boat used on the Nile and Red Sea. With the help of its sharply curved sail, cruise to Banana Island to step into Luxor's fruit basket. Wander among sugarcane fields, orchards and a dovecote as you learn about the island's past and present.
Sample the island's fresh ingredients at one of its restaurants, included in the price of the tour. Served with the staple bread "aish baladi," taste fava beans in many forms, from "ful medames" to falafel-like "ta'meya." Eat main dishes based on lamb, local fish or squab, and conclude your meal with a banana-based sweet before your return to Luxor by felucca.
Food tours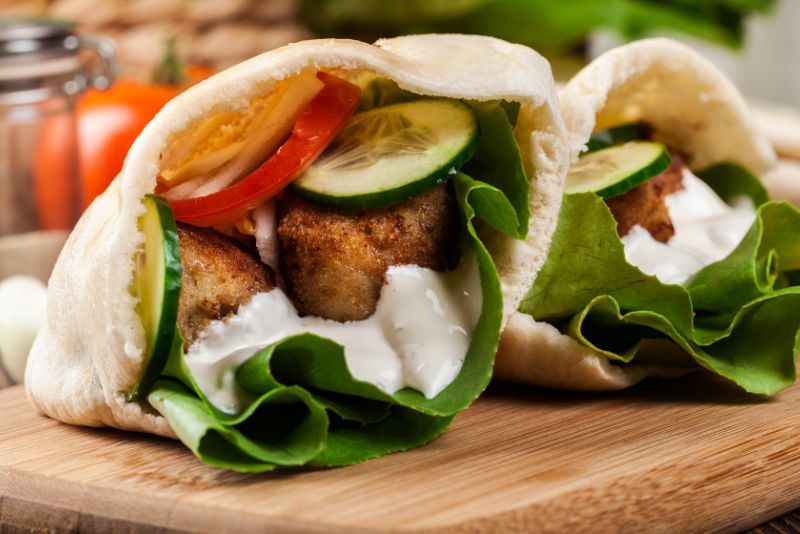 Delve into the flavors of Egypt on a tour of its vibrant markets or with a home-cooked meal. Follow a guide through market stalls to try Luxor's produce and confections before a sumptuous restaurant lunch. Conclude your meal with coffee or Egyptian hibiscus tea.
Truly curious travelers must join a family for a meal in their home. Paying guests are treated to a look into a family's daily life over a delicious dinner. Sit down to lentil soup, "kushari," stuffed vegetables and "mossaqa" as your hosts regale you with stories of their homeland.
Food tours and home-based dinners are an offbeat alternative to a restaurant meal. Make it a part of a shore excursion on a cruise or a way to take in authentic Egyptian delicacies in a small amount of time. Interacting with some of Luxor's citizens is sure to add spice to your meal.