The Italian city of Lecce is over 2,000 years old, and because of its wealth of highly decorative Baroque architectural structures, it earned the moniker "The Florence of the South."
It is also well-known for its "cucina povera," which refers to the flavorful home cooking of rural families, making the most of their local produce.
During these stimulating walking tours in Lecce, you can now enjoy both the rich architecture and special cuisine of this charming city.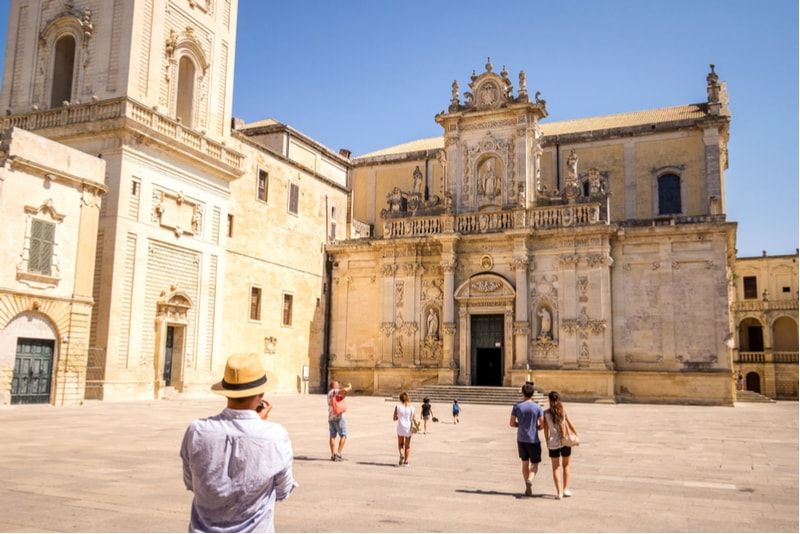 Here's all you need to know about walking tours, one of the most popular sightseeing tours in Lecce.
What are the best walking tours in Lecce?
Lecce guided walking tour
Enjoy the city's exquisite Baroque architecture and art, and visit churches and other old landmarks – including an old Roman Amphitheater – in the historic center.
On this walking tour in Lecce, you will also see papier-mâché artisans at work, a special Lecce art that dates back to the 17th century. It originated as an art form to decorate churches, and to this day, these sculptures adorn people's houses and churches.
Your tour provides an experienced multilingual guide and is free for children under 14 years old.
You can also opt for a private walking tours in Lecce, so you can explore at your own pace with your group.
Walking tour with Papier-mâché workshop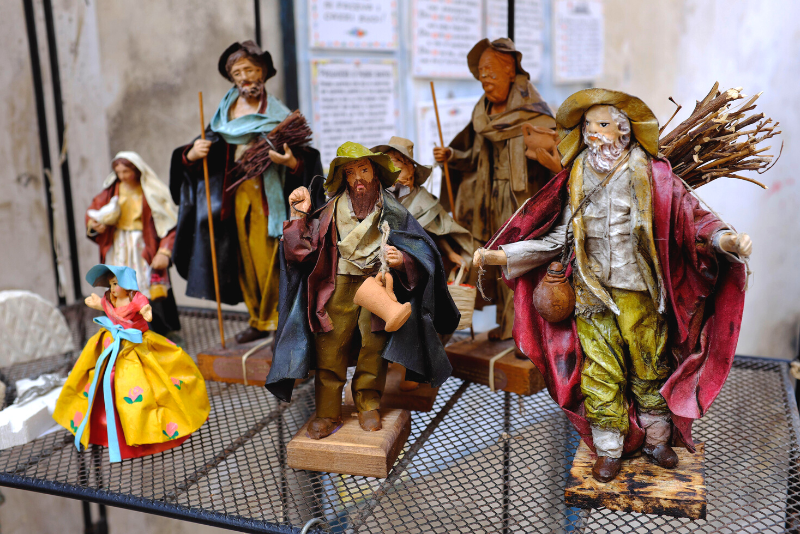 Make something special of your walking tour in Lecce by meeting a local artisan and learning techniques hands-on at a papier mâché workshop in Lecce.
You will also explore hidden corners of the old city and see prominent landmarks, such as the Duomo di Lecce cathedral and Porta Napoli arch.
To properly round off your tour, you will enjoy a tasting of local Lecce products, such as cheese and salami.
Included in your tour are hotel pickup and drop-off at selected hotels, and light refreshments. Souvenir photos are for sale. This activity has a maximum of 15 people.
Private walking food tour in Lecce
Take off on a fascinating walk through the old city and a food tour in Lecce, where you will marvel at its famous Baroque architecture, as well as an ancient Roman amphitheater.
Admire Lecce's unique local architectural style "barocco leccese," a reference to the local stone carvings decorating the private and public building façades.
Your walk is made even more pleasurable with stops for tastings of local food specialties, such as rustico leccese (stuffed pastry) and pasticciotto (custard-filled pastry). The tour includes an experienced local guide and all food tastings.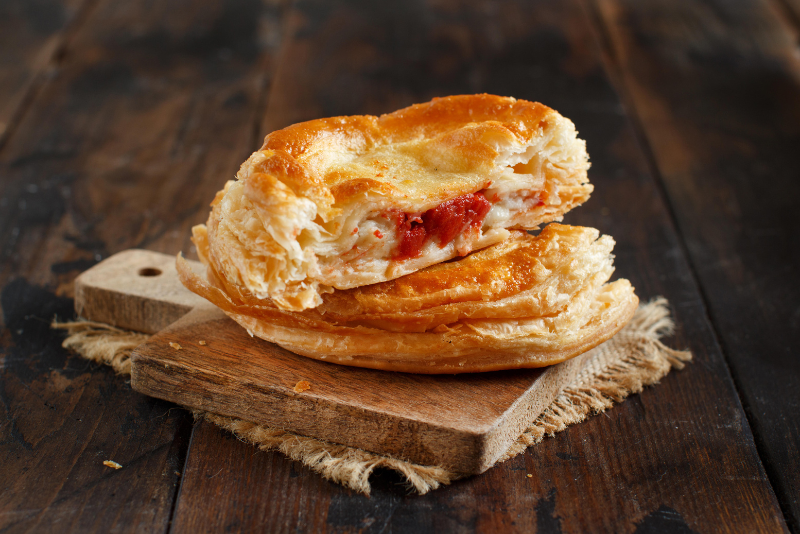 Which places are visited?
Church of the Holy Cross
Dating back to 1353, but only completed by 1695, the church has an elaborately decorated façade displaying animals and grotesque figures.
San Niccolò and Cataldo
The church was founded by Tancred of Sicily in 1180. The façade was rebuilt in 1716, but the original Romanesque portal was maintained.
Lecce Cathedral
The cathedral was originally built in 1144 and rebuilt in 1230. When it was completely restored in 1659–70, the 70-meter bell tower was added.
Santa Irene
The church was commissioned in 1591 by the Theatines (Order of Clerks Regular) and dedicated to Saint Irene.
San Matteo
The building was erected in 1667 in an archetypal central Italian Baroque style.
The Jewish Museum
The museum is located in a former synagogue and covers the history of the Lecce Jewish community from medieval times to the mid-6th century when they were evicted from the region.
Castle of Charles V
The castle was built in 1539–49 and later attached to the Politeama Greco Opera House (inaugurated 1884).
City gates of Lecce
The ancient city walls had four gates, three of which remain today. One of the three gates, Porta Napoli, was constructed in 1548 in honor of Charles V.
The other two gates to Lecce's historical center are the Porta San Biagio and the Porta Rudiae, both built in the Baroque style.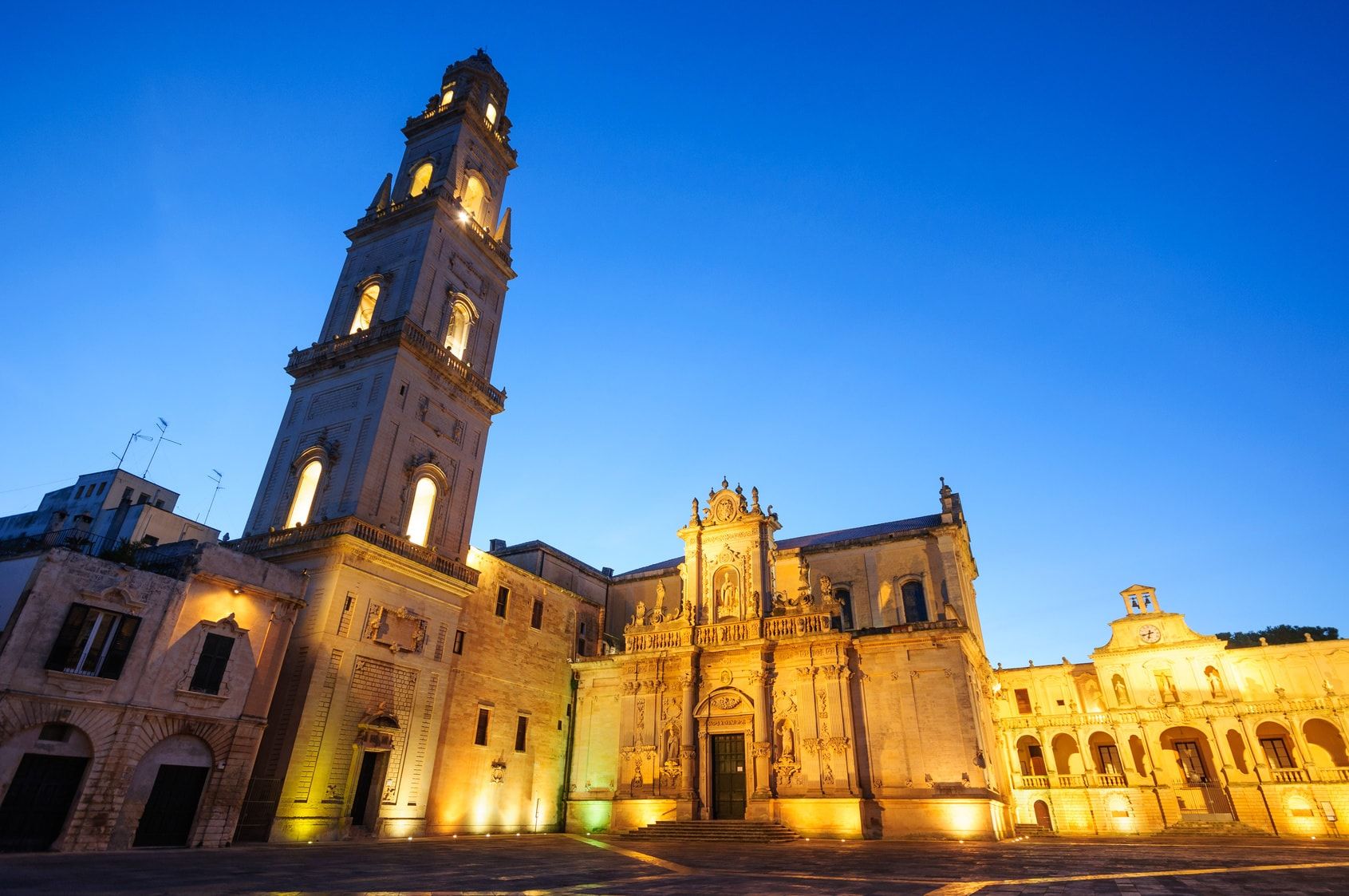 How much does it cost?
The Lecce walking tour of Baroque architecture costs €150 per group of up to three people. Prices for private tours start at €100 per person, but the cost is lower for two or more participants.
Walking tours with papier-mâché workshop in Lecce cost €90 per person and take about 3 hours to complete.
The private walking food tour in Lecce costs €40 per person.
What is included?
Hotel pickup and drop-off
Multilingual tour guides
Refreshments
Admission tickets
Where does it start?
The starting points for the walking tours in Lecce are usually in the old part of Lecce. Meeting points vary, but some of the popular ones are Caffè Alvino, Velo Service Lecce, Piazza Sant'Oronzo and Via Principe di Savoia.
How long does it last?
The typical duration of a walking tour in Lecce is 1.5 to 2 hours, and tours that include a papier-mâché workshop last about 3 hours.
When is the best time for a walking tour in Lecce?
The most popular time to visit Lecce is from October to December, while the cheapest time to visit the city is from January to March. Because of the city's warm Mediterranean climate, it is well suited for day trips to the nearby Adriatic towns, including Gallipoli and Otranto.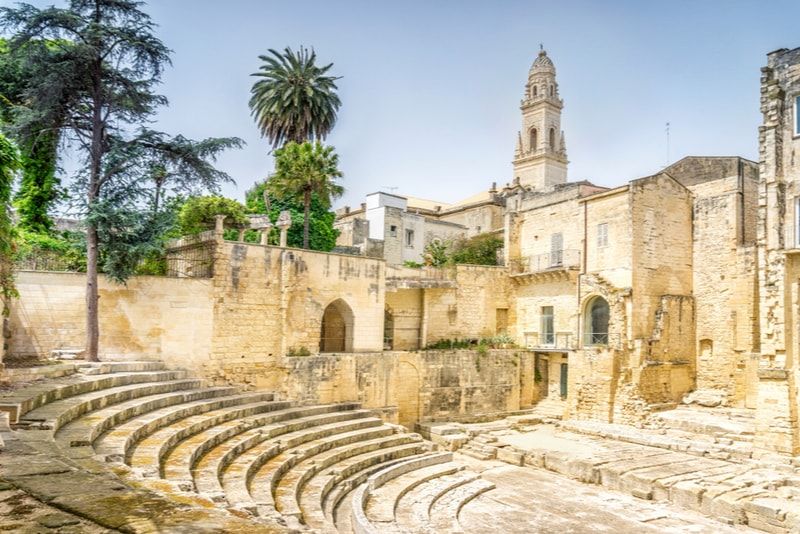 Are there any combos available with walking tours in Lecce?
Lecce to Gallipoli heritage and wine tour
On this full-day tour from Lecce to Gallipoli, you will experience both the Puglia region's ancient architectural treasures and its excellent wines.
You will explore historical sites in Gallipoli, an ancient oil mill. You will also enjoy a 2-hour walking tour of Lecce's old town, where you will marvel at the wealth of Baroque architectural treasures.
Along the way, you will taste five award-winning wines at different vineyard stops and enjoy delectable food at one of Gallipoli's best restaurants.
The tour offers round-trip private transportation from Lecce and an experienced guide who speaks English, Italian or Spanish.
Travel tips
Make sure to book in advance.
Have good travel insurance.
Avoid walking tours if you're suffering from serious medical conditions.
Wear comfortable shoes and sunscreen.
Stay hydrated.