La Fortuna, Costa Rica, is known for its tropical forests and volcanic mountains. Over millennia, eruptions have created ideal soils for agriculture.
While the area's main draws are peaks, waterfalls, canyons covered with rainforests, a cooking class in La Fortuna is a culturally enriching break from exploring the area's natural beauty.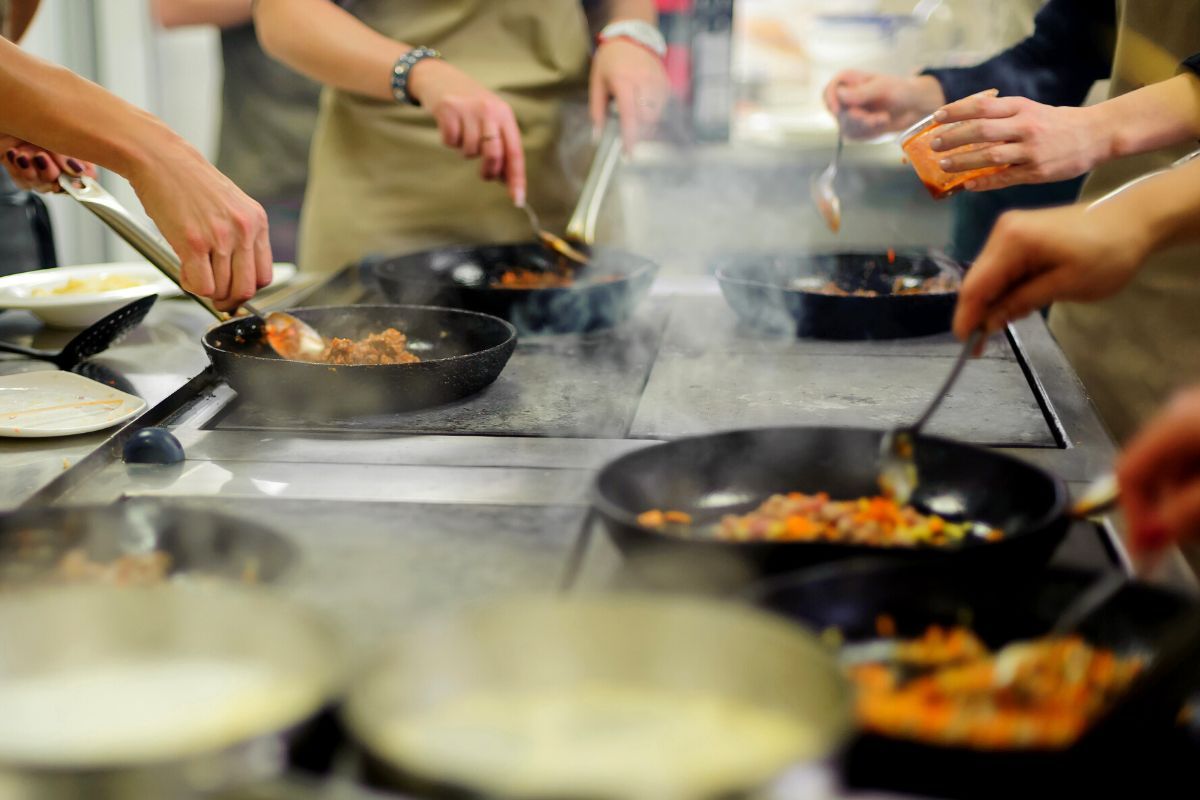 Here's all you need to know about cooking classes, one of the most captivating culinary experiences in La Fortuna.
What are the best cooking classes in La Fortuna?
Multi-course cooking classes
Learn the steps to create a full "tico" meal centering on local produce and time-tested traditions. Create drinks, appetizers, main dishes and dessert while learning the history of these foods and absorbing the tropical ambiance.
Some classes invite you into the kitchen of a local, where your host will regale you with family recipes and legends of the area while you craft several dishes.
Organic farm cooking classes
Participate in the process of food creation from harvest to meal at one of La Fortuna's farms. Tour the fields in search of fresh ingredients for your lesson and meal. Learn about organic farming practices as well as techniques and recipes that you can take home with you after your satisfying meal.
What will you do?
Cook lunch or dinner with the help of a local professional. Craft cocktails, starters, main dishes and desserts in a traditional Costa Rican kitchen. Choose a cooking class at a farm for the chance to pick fresh produce for your meal.
Go beyond the expected rice and beans of Central America. Mix up mojitos or guaro sours before concocting ceviche or picadillos. Fry chunks of green plantain "patacones," stuff empanadas, and sample yucca root in many forms.
For main dishes, prepare annatto chicken, cashew-crusted sea bass or grilled pork loin, and for dessert, make tropical fruits the star of the dish. Mix up flans, flambés and ice creams with coconuts, papayas and bananas grown nearby with a dash of local cacao and vanilla.
How much do cooking classes in La Fortuna cost?
Cooking classes in La Fortuna cost from US$40 per person to US$140 per person, depending on the size of your group, the number of dishes you prepare and the duration of the class.
What is included?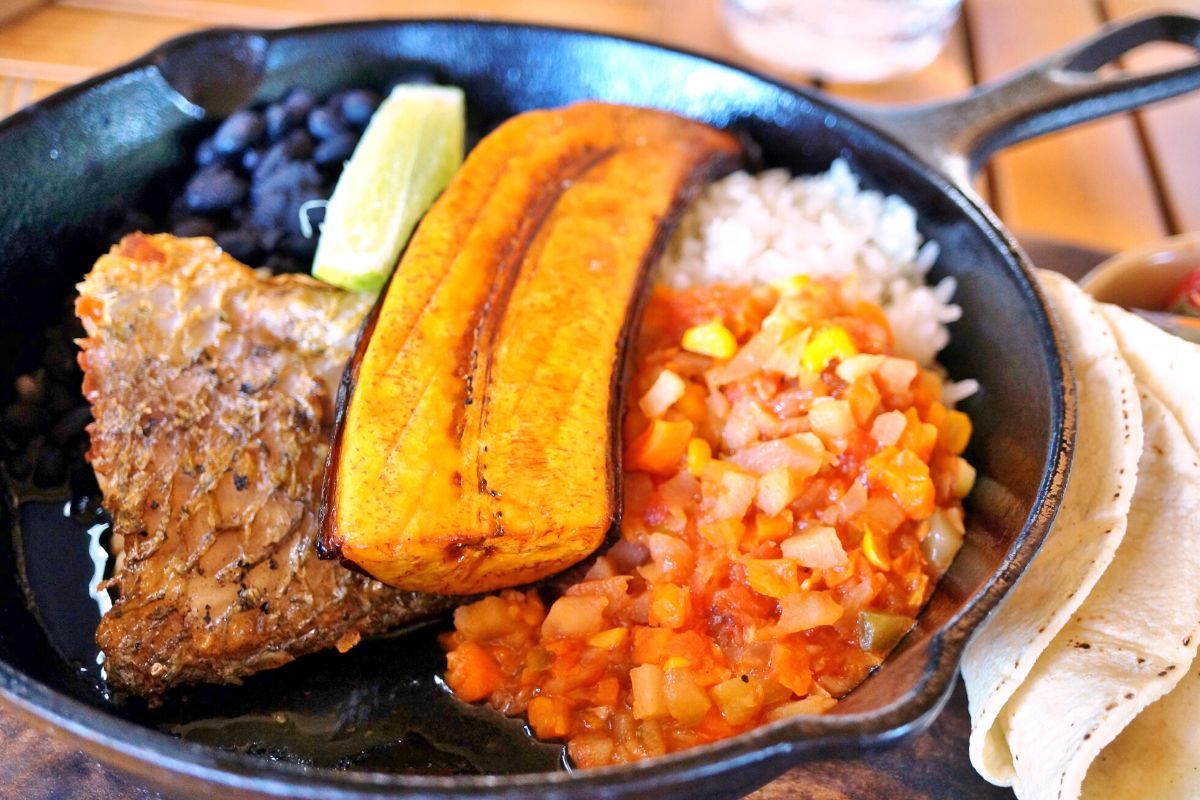 Cooking classes in La Fortuna include expert instruction and a meal and drinks featuring fresh ingredients grown nearby. Many tours also include pickup and drop-off from hotels in La Fortuna. Not only will you learn recipes and techniques from a local, you will also hear stories and legends as you chop and taste.
Where does it start?
Most cooking classes take place in central La Fortuna. Classes that are held at homes or farms outside of town include pickup and drop-off from hotels.
How long does it last?
Cooking classes in La Fortuna typically last from 2 to 4 hours. The duration will ultimately depend on the number of courses you prepare and whether the classes are held outside of La Fortuna.
When is the best time for a cooking class in La Fortuna?
Any time can be great for joining a cooking class in La Fortuna. For experiences that include picking fresh produce and cooking in an open-air kitchen, the dry season of December through April is best.
Are there any combos available with cooking classes in La Fortuna?
Cooking classes plus canyoning
Build up a healthy appetite with an adrenaline-pumping canyoning adventure. Rappel down waterfalls and canyon walls, then dare yourself on the "monkey drop," rappelling and zip line challenge. Finally, make your way to La Casa Rustica for a delicious, multi-course cooking experience.
Is it safe?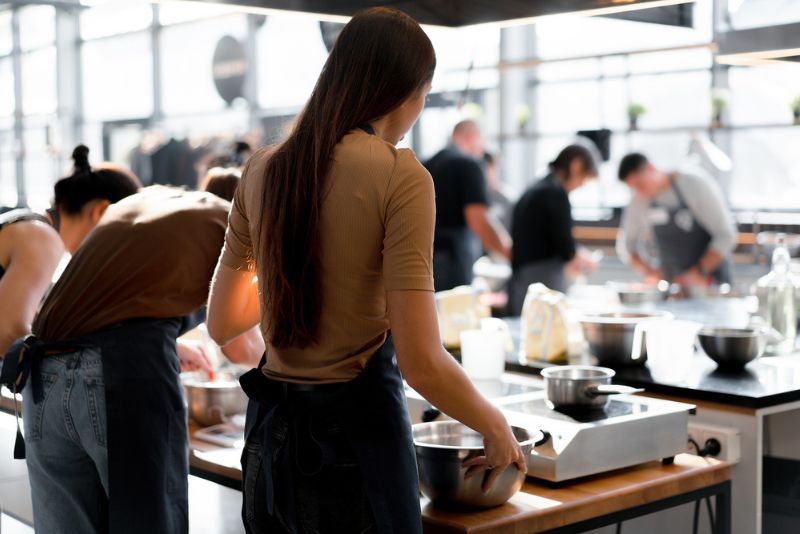 Cooking classes in La Fortuna are safe, however if you suffer from food allergies (especially dairy, nuts or seafood), then they should be avoided. If in doubt, consult the tour provider before booking.
Are children allowed?
Children are generally allowed on La Fortuna cooking classes, provided they are accompanied by a supervising adult.
Travel tips
Let the tour provider know of any dietary restrictions at the time of booking.
Wear shoes that are comfortable for standing and walking, especially if your class includes a visit to a local market.
Don't forget to take insect repellent with you.