The island of Kos in the Aegean Sea is the perfect place to enjoy a summer holiday in Greece. With its sandy beaches, warm water and stunning architecture, you could spend weeks soaking up the idyllic atmosphere.
Jeep tours in Kos allow you to get out of the main town and see the rest of the island from a different perspective. Traverse uncharted roads, visit small villages, explore natural wonders and marvel at incredible panoramic views!
Here's all you need to know about jeep tours, one of the most captivating outdoor activities in Kos.
What are the best Jeep tours in Kos?
Full-day guided Jeep safari with lunch in Kos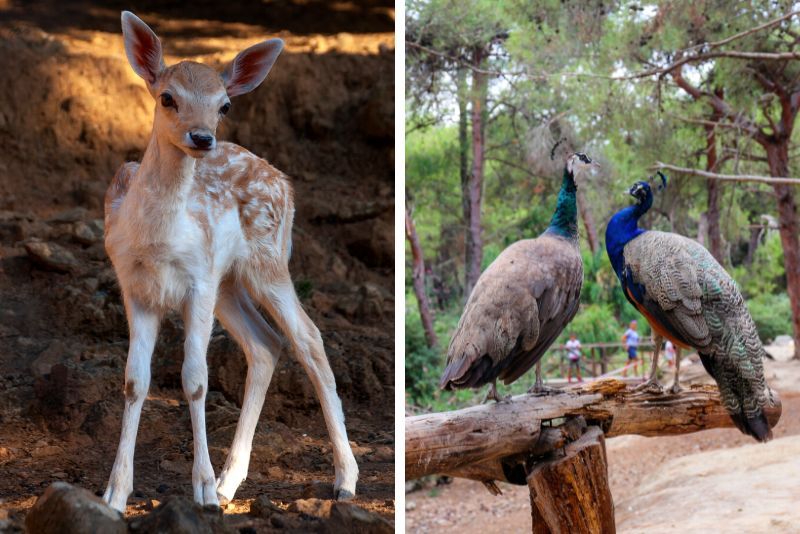 Start your adventure by driving past some of Kos Town's main attractions before heading away from the hustle and bustle in a premium off-road vehicle. You'll make your way to some of the island's hidden gems along unpaved roads and through wild vegetation.
The first stop on the tour's itinerary is Mount Dikaios, which offers unbeatable views of the island. Your guide will teach you more about the island's history and local culture before taking you to explore ancient chapels in the forest.
You'll enjoy a tasty local lunch at a traditional tavern in the small village of Zia. From here, you'll visit the Aliki wetland, which is home to a wide range of animal species, including flamingos. At the end of your action-packed day, you'll be driven back to your hotel.
Semi-private offroad to Kefalos with lunch
Once you have been picked up from your hotel, you'll begin your full-day adventure in a premium 4x4 vehicle. The first place you'll visit is Plaka Forest, which is known for its beautiful pine trees and colorful peacocks.
Next, you'll head toward Kefalos along an exciting offroad route that offers fantastic views of the island and the Aegean Sea. On your way to Kefalos, you'll stop to admire hidden chapels, dazzling beaches and secluded coves.
When you reach Kefalos Village, you'll be treated to a delicious lunch at a local tavern. Once you have filled your belly, your driver will take you back to your hotel along one of the island's most scenic routes.
Which places are visited?
While each Jeep tour in Kos offers a slightly different itinerary, some of the places that are most commonly visited include Zia, Aliki, Kefalos, Agios Theologos and Agios Mamas among others. Most tours also visit a traditional Greek tavern, where you'll enjoy a delicious local lunch.
Zia
Located around 16 kilometers southeast of Kos town, Zia is a picturesque mountain village where you'll find traditional taverns, artisanal shops and orthodox churches. Thanks to its high altitude, the village offers stunning views of the rest of the island.
Aliki wetlands
Once a sea salt production site, the Aliki wetlands are now home to dozens of species of flora and fauna, including flamingos that visit in the autumn months. This marshy area is a fantastic place for bird watching and simply relaxing in nature.
Kefalos
Kefalos is the westernmost town on the island of Kos and is home to many of the island's archeological treasures, including the Castle of the Knight, the White Stone Cave and a number of old Christian churches.
Agios Theologos
Agios Theologos has been rated by many tour guides as the best beach in Kos. Thanks to the swell that blows into the bay, this beach is well-suited for water activities like kiting and surfing but is also great for swimming, tanning and simply relaxing.
Agios Mamas
The chapel of Agios Mamas is a Greek Orthodox church located around 11 kilometers from the village of Kefalos. The charming, domed structure offers incredible views of the blue Aegean Sea and makes for fantastic photographs.
How much do Jeep tours in Kos cost?
Jeep tours in Kos usually cost around US$110 per person for a shared group experience that is inclusive of transport and drinks. You'll get to see local villages and the Aliki wetland among other destinations.
Semi-private Jeep tours in Kos, which are limited to 6 tour participants, generally cost around US$140 per person for a tour that visits places like Agios Mamas, Agios Theolohos and Kefalos.
What is included?
When you book a Jeep tour in Kos, you'll be provided with everything you need for a comfortable trip, including transport in a 4x4 vehicle, hotel transfer services and a traditional lunch. The cost of the tour is also inclusive of local taxes and liability insurance.
You may want to bring along a little extra spending money for drinks—which are not usually included in the cost of your Jeep tour—as well as any other personal expenses, such as souvenirs or gratuities.
Where does it start?
Jeep tours in Kos typically leave from Kos Town. As tour operators offer a complimentary pickup service, there is no need to make your way to a central meeting point. Simply be ready and waiting in your hotel lobby at the stipulated pickup time.
How long does it last?
The majority of Jeep Tours in Kos are full-day excursions that last around 7 hours, giving you plenty of time to explore the island with your guide. Just ensure you pack things like sunscreen and water to make for a comfortable full-day experience in the Greek sun.
Is it wheelchair friendly?
Unfortunately, Jeep tours in Kos are not typically wheelchair friendly. This is because many of the places on tour itineraries are along unpaved roads with steep inclines that are not suitable for wheelchair users.
When is the best time for a Jeep tour in Kos?
The best time for a Jeep tour in Kos, Greece, is during the spring from April to June and, early autumn from September to October.
The weather you'll be more pleasant, and the landscape is lush and green, providing an ideal backdrop for exploring the island's natural beauty and attractions.
Which other outdoor activities can be done in Kos?
Is it safe?
Yes, Jeep tours in Kos are generally safe because they provide expert guides and safety equipment.
However, please note that these excursions may not be suitable for individuals with back problems, pregnant travelers, anyone who suffers from car sickness, those with a fear of heights or bumpy roads, individuals with heart conditions, disabled people or those with mobility problems, or individuals with other serious medical concerns.
If you have any doubts or specific health considerations, it's advisable to check with the tour provider before booking your Jeep tour.
Are children allowed?
Yes, Jeep tours in Kos allow children aged 7 and above, with an accompanying adult.
What happens in case of bad weather?
The supplier reserves the right to make minor changes in the program when necessary, such as in unfavorable weather conditions. The changes can be made without prior notice. If in doubt, check with the tour provider before booking.
Travel tips
Ensure safety and choose a reputable tour operator for your Jeep adventure for a quality experience.
Protect from sun exposure and wear sunscreen, sunglasses, and a hat.
Dress in comfortable, breathable clothing and sturdy footwear suitable for rugged terrain.
Stay hydrated and carry enough water throughout the journey, especially in warm weather.
For a safe Jeep tour experience, listen to your guide's instructions and follow safety guidelines.