Filled with a variety of first-class attractions, Houston is an extremely popular international destination— attracting millions of visitors every year.
A city tour in Houston provides you with the opportunity to explore this diverse city and its many iconic landmarks. Gain an introduction to Houston's history, enjoy the beautiful surroundings and discover what the largest city in Texas has to offer.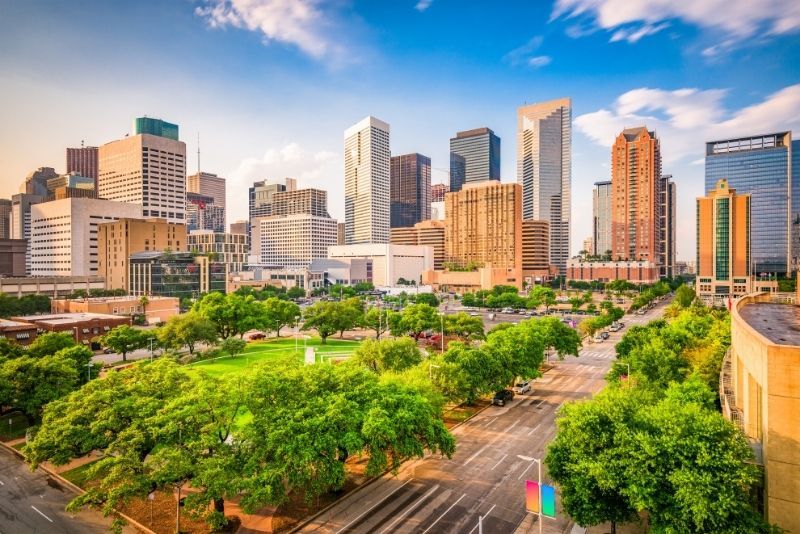 If you are interested in sightseeing in Houston, you'll find all the information you need to know about city tours below.
What are the best city tours in Houston, Texas?
Houston city tour: sightseeing by electric cart
Join a passionate, local guide as you make your way through Houston by electric cart. The fleet of carts can accommodate as many as 50 people, with around five people per cart.
The tour focuses on the Houston's top landmarks, vibrant street art, public parks and the theater district. Live commentary teaches you about Houston's history and culture during the tour.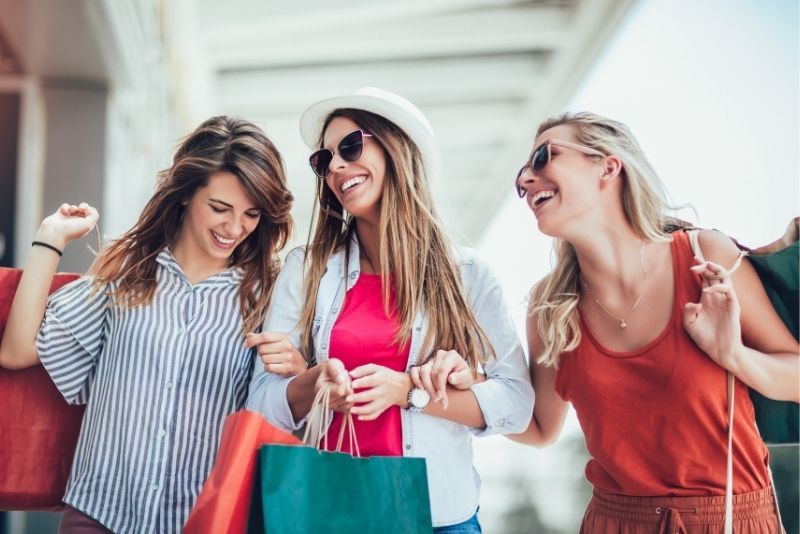 Shop till you drop with a Houston city shopping tour that takes you to the Houston Tanger Outlets from the city's visitor's center. Houston is famous for its shopping opportunities, and many people travel to the city just to shop.
At the outlets, you'll find many international brands for incredibly low prices. You'll also get the opportunity to see a few other attractions in the city.
Houston city tour by bus
Get familiar with the city's most well-known landmarks with a Houston city tour by bus. Jump aboard an open-top tour bus and enjoy interesting commentary provided by a professional tour guide as you drive through the city's various districts.
This is a great way to get introduced to the city and learn about attractions that you may want to go back and visit at a later stage.
Private Houston city tour
Enjoy a hotel pickup and drop-off service, as well as a completely personalized itinerary, when you book a private city tour in Houston. Your driver will provide informative commentary as you make your way to landmarks like Market Square, Minute Maid Park and others.
Private tours are provided exclusively for you and your group and there won't be any other tour participants.
Which places are visited/seen on a city tour in Houston?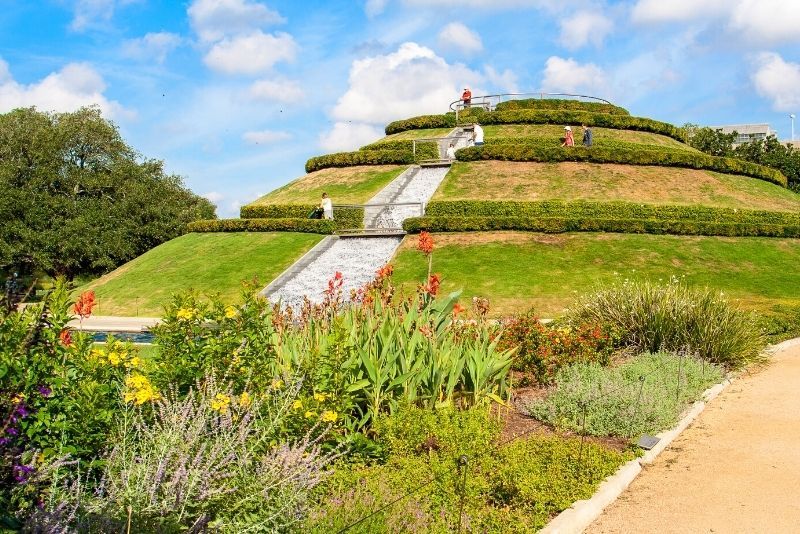 As Houston is such a large city (the fourth largest city in the US), different types of tours focus on different areas and aspects of the city.
On a city tour in Houston, you should visit at least a handful of the city's most iconic landmarks, which include places like the Astrodome, the theater district, Market Square, Minute Maid Park, Buffalo Bayou, Toyota Center, Alley Theater, McGovern Centennial Gardens and others.
When you participate in a Houston shopping tour, you are taken to the Houston Tanger Outlets, where you'll find brands such as Armani Exchange, Burberry, Coach and many more.
How much do city tours in Houston cost?
The most affordable city tour in Houston is the city tour by bus which costs around US$40 per person for the hour-long tour.
Electric cart tours of the city cost US$70 per person, and are 1.5 hours long.
Shopping tours in Houston cost roughly US$80 per person. While you may not see as many city sights as on other tours, you are given 6 hours to shop.
Private tours of Houston, which cover a range of different city highlights, cost US$370 per group of up to 10 people.
Where do city tours in Houston start?
Private city tours in Houston usually offer a hotel pickup service. In contrast, guided tours start at central locations in the city, such as Houston City Tours Visitors Center, The Galleria and McGovern Centennial Gardens.
How long do city tours in Houston last?
The typical duration of a city tour in Houston is 2 hours. However, there are many city tours by bus that last just 1 hour, and various shopping tours that last as long as 6 hours.
When is the best time for a city tour in Houston, Texas?
Book a Houston city tour for the beginning of your stay in Houston. This way you get an idea of the city's layout and learn about landmarks and attractions that you may want to go back and explore further at a later stage.
While there are morning and afternoon city tours available, most people tend to prefer morning tours so that they still have the rest of the day free once the tour is over.
Are there any combos available with city tours in Houston, Texas?
Houston city tour plus NASA Space Center
Houston is famously home to the NASA Space Center, which brings thousands of tourists to the city each year.
If you choose a Houston city tour that includes NASA Space Center admission, you'll get to see all of Houston's most iconic landmarks, as well as enjoy an in-depth tour of the space center.
You'll visit Mission Control, the astronaut training center, Rocket Park and Independence Plaza among other attractions.
You can expect to pay roughly US$90 per person for Houston city tours that include NASA Space Center admission.
Houston city tour plus aquarium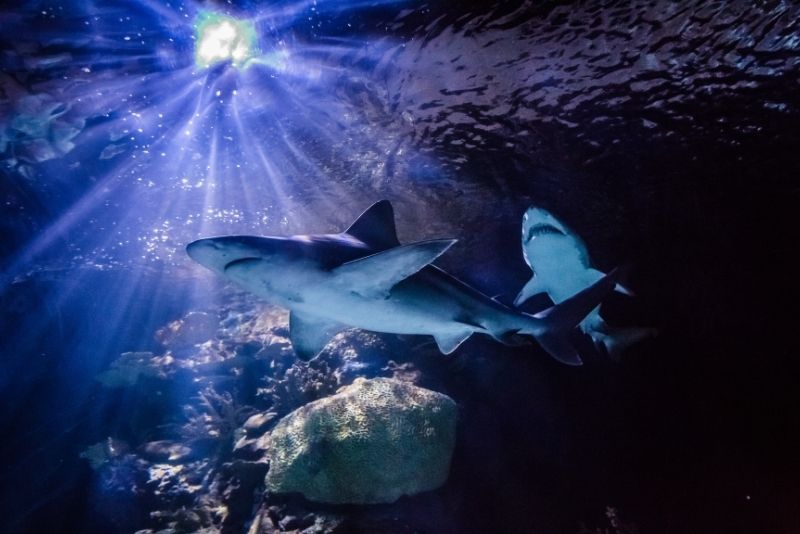 Enjoy the sights and scenery of Houston from the comfort of an air-conditioned tour bus before making your way to the Downtown Aquarium.
Once the 90-minute city tour of Houston is over, you'll be dropped off at the Downtown Aquarium, where you can explore for as long as you like. The aquarium has so much to offer, including shark tanks, touch pools and a variety of rides.
A Houston city tour plus Downtown Aquarium admission costs around US$70 per person.
Travel tips
Book your city tour in Houston in advance to avoid disappointment.
Bring along extra cash for shopping and souvenirs along the way.
Ensure your camera or mobile phone is charged for a day of taking photos of Houston.
Wear comfortable shoes as you may do a fair amount of walking during your city tour.