The mighty Saigon River is one of the most important waterways in southern Vietnam and is a must-see attraction for anyone visiting Ho Chi Minh City. There are plenty of Saigon River tours for those wanting to explore the area with a professional local guide.
See Ho Chi Minh's skyline from a different perspective and immerse yourself in Vietnam's natural beauty when you choose to spend a few hours on the Saigon River.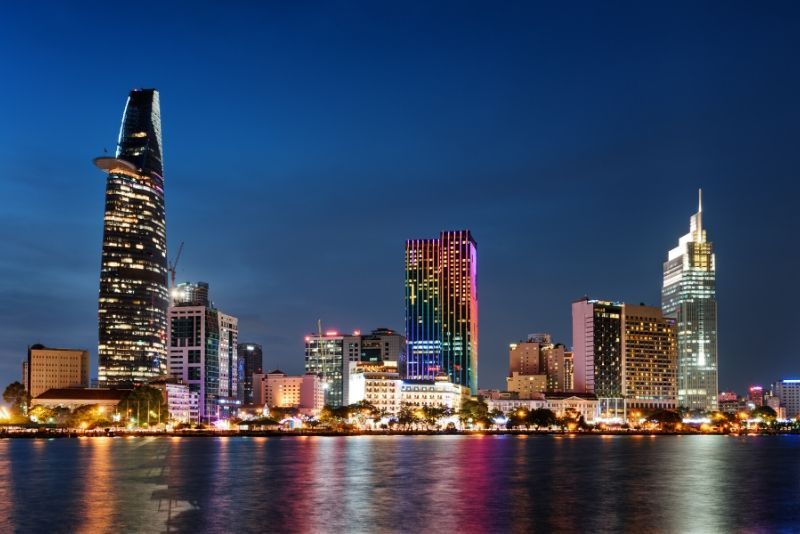 Here's all you need to know about Saigon River tours, one of the most captivating options for sightseeing tours in Ho Chi Minh City.
What are the best Saigon River tours in Ho Chi Minh?
Floating temple sightseeing on Saigon River by speed boat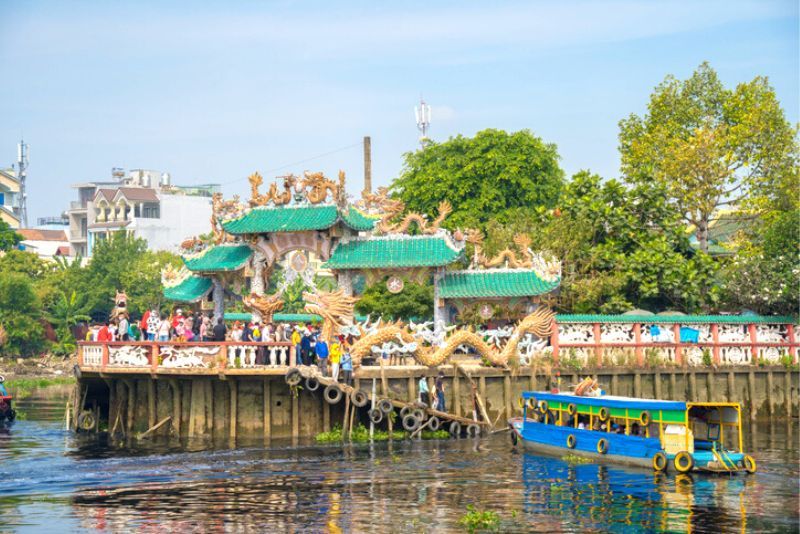 Step away from the hustle and bustle of Ho Chi Minh City and spend some time discovering southern Vietnam's stunning natural landscapes. You'll get to explore islands and rural villages as your expert local guide shows you the way.
Board a traditional speedboat and make your way to Binh Quoi Village where you'll get a taste of rural life in Vietnam. The highlight of the trip is undoubtedly visiting Phu Chau Floating Temple, where your guide will tell you more about local beliefs and traditions.
You can choose to take this tour in the morning or the afternoon, whichever suits you best.
Saigon River dinner cruise in Ho Chi Minh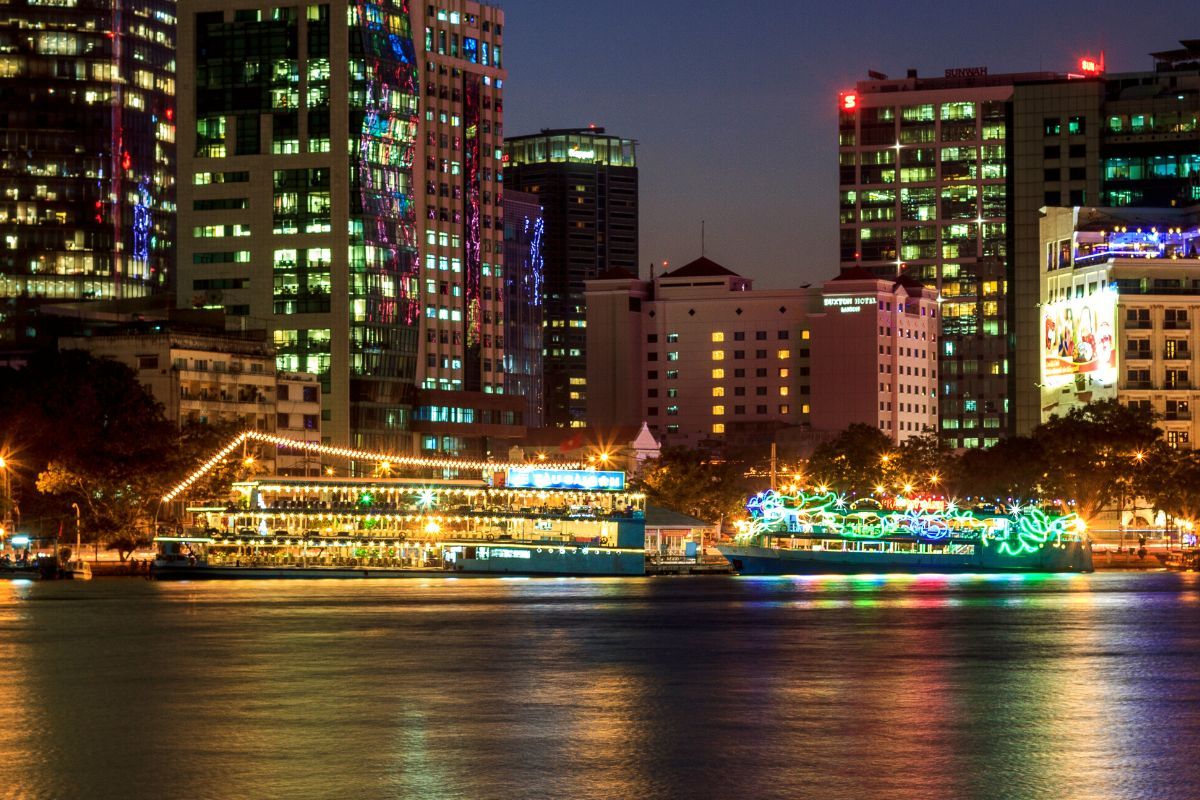 Meet the tour's driver at 6:30 PM at Cyclo Resto and make your way to the river in a comfortable vehicle. You'll board the beautiful cruise ship and make your way down the Saigon River, enjoying the beautiful sites lit up by the city lights.
You'll be served a delicious dinner amidst a romantic atmosphere and you'll even be treated to a Vietnamese traditional music and dancing show. After a 6-course meal, you'll be taken to the harbor and transferred back to the original meeting point.
Enjoy a comfortable and relaxing experience as you admire Ho Chi Minh City's illuminated landmarks from the river.
Saigon River sunset cruise with cocktail
Enjoy a convenient hotel pickup service provided by the tour operator before you make your way to Bach Dang Pier. Board the speedboat waiting for you there and sip on a delicious cocktail as you explore Saigon River at sunset.
Your guide/skipper will take you through winding canals and tributaries that have often been compared to the Mekong Delta. As the sun goes down you'll enjoy golden hues before seeing Ho Chi Minh lit up by its city lights.
There is no better place to watch the sunset than from the beautiful Saigon River. Once the tour is over, you'll be taken back to your hotel in Ho Chi Minh.
Are there any combos available with Saigon River tours in Ho Chi Minh?
Saigon River dinner cruise with water puppet theater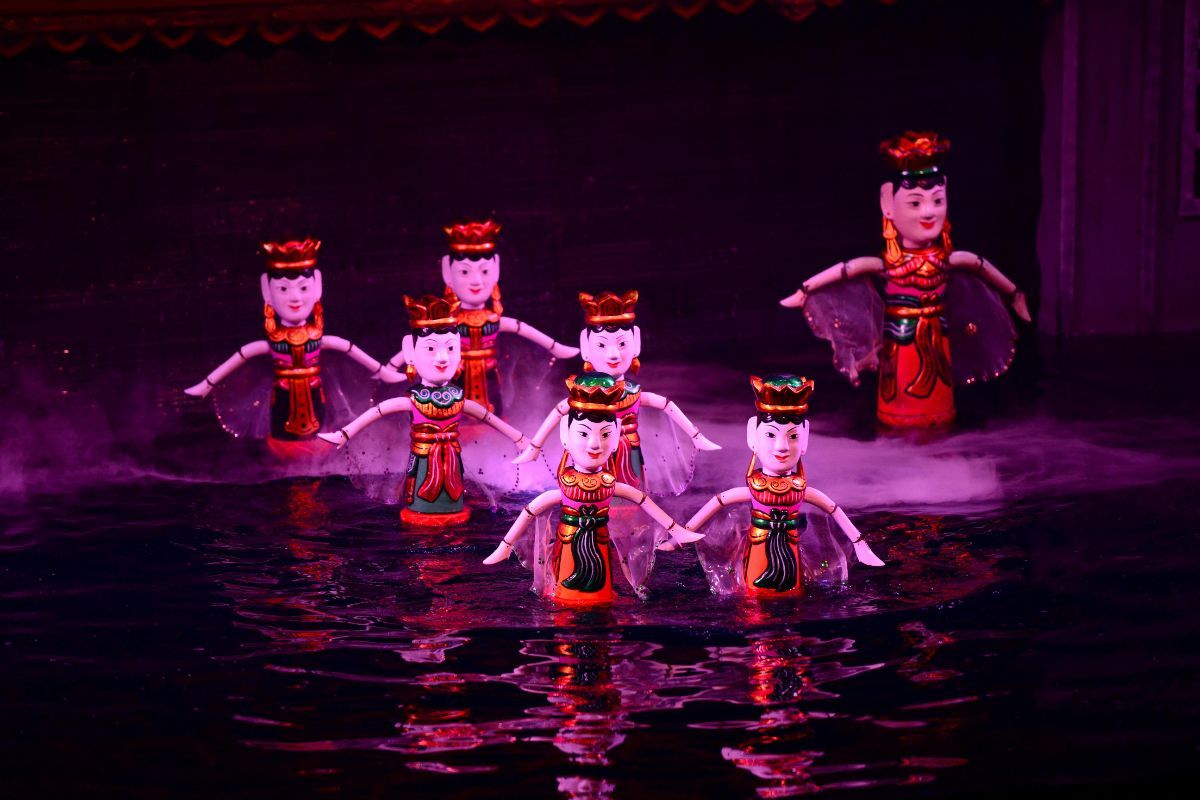 Make the most of your time on the mighty Saigon River by opting for a dinner cruise that includes a relaxing foot massage and a show at the Golden Dragon Water Puppet Theater, where you'll enjoy a traditional Vietnamese performance.
Which places are visited?
Most Saigon River tours take you along the river for at least a few kilometers, allowing you to admire Ho Chi Minh City from a completely different experience.
Some tours also visit Phu Chau Floating Temple, where you'll get valuable insight into local culture.
Depending on the specific tour you choose, you may also see the Saigon Bridge, the New Saigon Port and Thanh Da Island among other points of interest along the way.
How much do Saigon River tours in Ho Chi Minh cost?
Saigon River dinner cruises, which include up to 6 courses and last around 3 hours, usually cost roughly US$40 per person. Sunset river cruises, which are inclusive of a cocktail, are also around US$40 per person.
Sightseeing speedboat tours that visit the rural areas of southern Vietnam and the Phu Chau Floating Temple typically cost US$80 per person.
Combo tours, which include a water puppet performance at the Golden Dragon Water Puppet Theater, usually cost around US$100 per person.
What is included?
Typical inclusions of a Saigon River tour include a boat trip led by an experienced guide, bottled water, snacks and all entrance fees, although dinner cruises are also inclusive of four or five-course meals.
Remember that each tour is slightly different and you should make sure you're aware of specific tour inclusions before making a booking.
Where does it start?
Saigon River tours typically begin at central locations near the river, such as Saigon Water Bus Station and Cyclo Resto. Certain tour operators may offer hotel transfers, in which case you'll meet your guide in the lobby of your hotel.
How long does it last?
Saigon River tours typically last between 1 and 2 hours, although longer tours—which last closer to 3 or 4 hours—are also available for those looking for a more comprehensive experience.
Is it wheelchair friendly?
Whether or not a Saigon River tour is wheelchair friendly will depend on the type of boat that is used for the tour. While speedboat tours are not typically wheelchair-friendly, larger vessels are better suited for wheelchair users and those with reduced mobility.
When is the best time for a Saigon River tour in Ho Chi Minh City?
The best time for a Saigon River tour in Ho Chi Minh City is from December to April, during the dry season, when there is a lower chance of rainfall and you can enjoy the scenic beauty and landmarks along the river.
Travel tips
Book your Saigon River tour in advance to secure your preferred time.
Check the weather for the best views during the tour.
Wear weather-appropriate clothing and consider bringing a light jacket or layers, as it can get breezy on the river.
Don't forget sunscreen, a hat, sunglasses, and a camera to capture the stunning riverside scenery.