The ancient town of Genoa, Italy, is a top destination for lovers of history, marine life and the beach. Its northern location on the Ligurian coast makes it a good jumping-off point for trips to nearby islands, villages and the French Côte d'Azur.
There are many types of boat tours in Genoa to these stunning areas. Whether you have a few hours or more than a week to sail, there are options for you!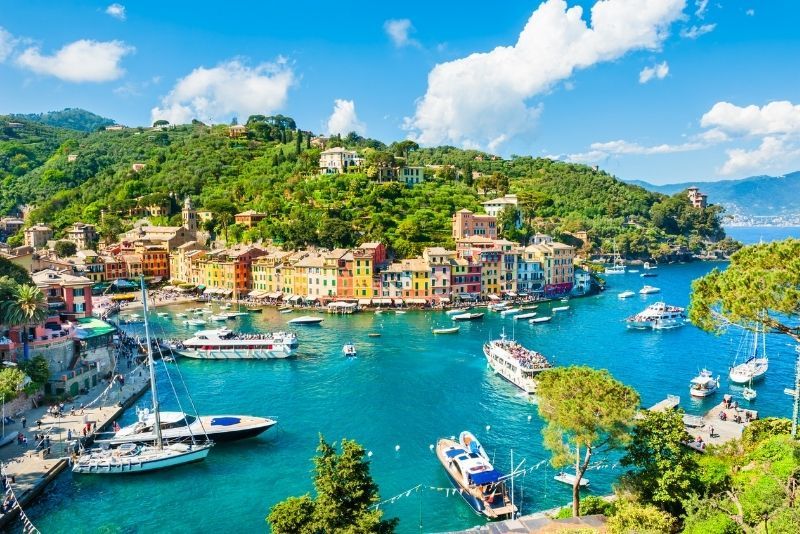 You will find below all you need to know about boat tours, one of the most fun outdoor activities in Genoa.
What are the most popular boat tours in Genoa?
Roundtrip boat tours in Genoa
Italy's northern Mediterranean coast is dotted with charming towns a short boat ride away. Roundtrip boat tours give you access to these places while you take in unforgettable views of the waters and coastline.
Boat tours in Genoa usually include a guide and two to three stops at villages or other attractions. Most tours include lunch, and a few give you a chance to hit the beach or explore village streets on your own.
Whale-watching boat tour
You can take a whale-watching tour in Genoa and be amazed by the underwater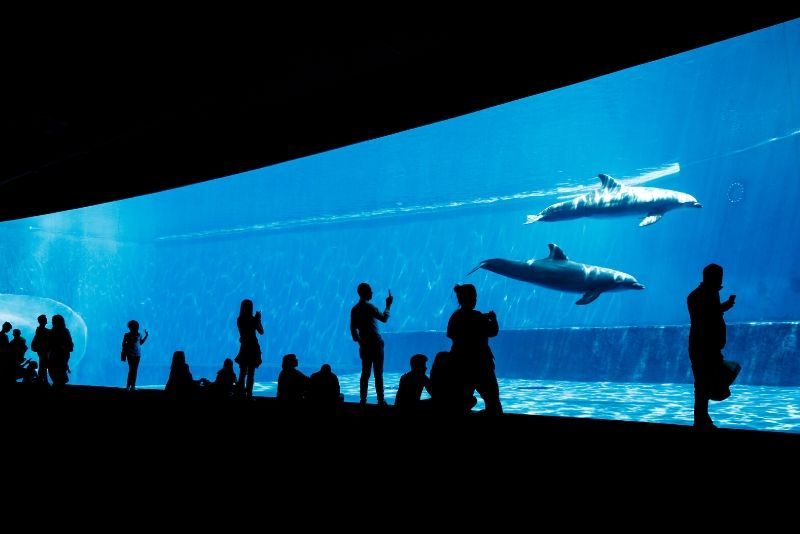 Genoa's aquarium is the largest in Europe and is home to 15,000 animals and more than 200 types of plants. Tour packages include a one-hour guided boat tour with a marine biologist plus entry to the Aquarium of Genoa, conveniently located at Porto Antico, the main port where your boat will dock.
Private boat tours in Genoa
Private boat tours in Genoa have the same itinerary as that of group day tours, but with the luxury of a private guide and the company of just your group. Some private boat excursions in Genoa also visit Portofino and Santa Margherita Ligure.
Multi-day trips on a sailboat charter from Genoa
There are many options for multi-day tours on sailboats from Genoa. Most of them are private tours, perfect for families or friends. There are rentals that you can skipper on your own, but you can also hire a skipper for a carefree excursion. Some skippers will give you a chance to try piloting the boat!
Multi-day boat trips range from 3 to 10 days and visit as far away as the Sicilian Islands, Corsica and the French Riviera.
Private multi-day sailing tours give you the time to reach distant destinations like the French Riviera or the islands near Sicily. French destinations include Corsica, Porquerolles, Antibes and Cannes.
Italian destinations include the Aeolian Islands, Sardinia and the Riviera di Ponente. If you hire a skipper and want to try your hand at sailing, your tour provider will show you the basics.
How much do boat tours in Genoa cost?
Roundtrip boat tours in Genoa cost around €25 per person and include guided visits to towns and lunch. Whale-watching boat tours with a marine biologist and entry to the Aquarium of Genoa cost around €60 per person.
Private tour prices vary depending on the length of the tour and which amenities are included. Prices are per group of between six and 10 people, and packages start at €220 for a group of two people, and the price reduces as the number of people increases.
Some private tours cost up to €1,500 for a group of six persons and include snorkeling equipment, private transportation and lunch.
Multi-day trips on a sailboat cost around €5,000 per group of up to eight persons.
Overnight trips are on well-equipped sailboats, and accommodations with showers and bathrooms are included in the price. Packages do not include food, and most don't include a skipper.
Which places are seen and visited with a boat tour in Genoa?
The turquoise waters of the Mediterranean hug Genoa's coast, making it a perfect departure point for boat travel to nearby villages, islands and parts of the French Riviera.
Day tours skirt the Ligurian Riviera to Italian islands and villages, including Portofino, Santa Margherita, and San Fruttuoso, as well as tours of Genoa itself.
Genoa has all you'd want from an Italian Riviera destination — history, beaches and abundant marine life. See the carrugi or the narrow streets in Ancient Genoa and watch penguins and other wildlife at the Aquarium of Genoa.
Whale-watching tours include entry to the Aquarium di Genova and follow the migratory routes of whales. With the help of a marine biologist, look for dolphins, turtles, and pilot whales, among other creatures. You will choose when to take a self-guided tour of the aquarium within a 24-hour period of your boat trip.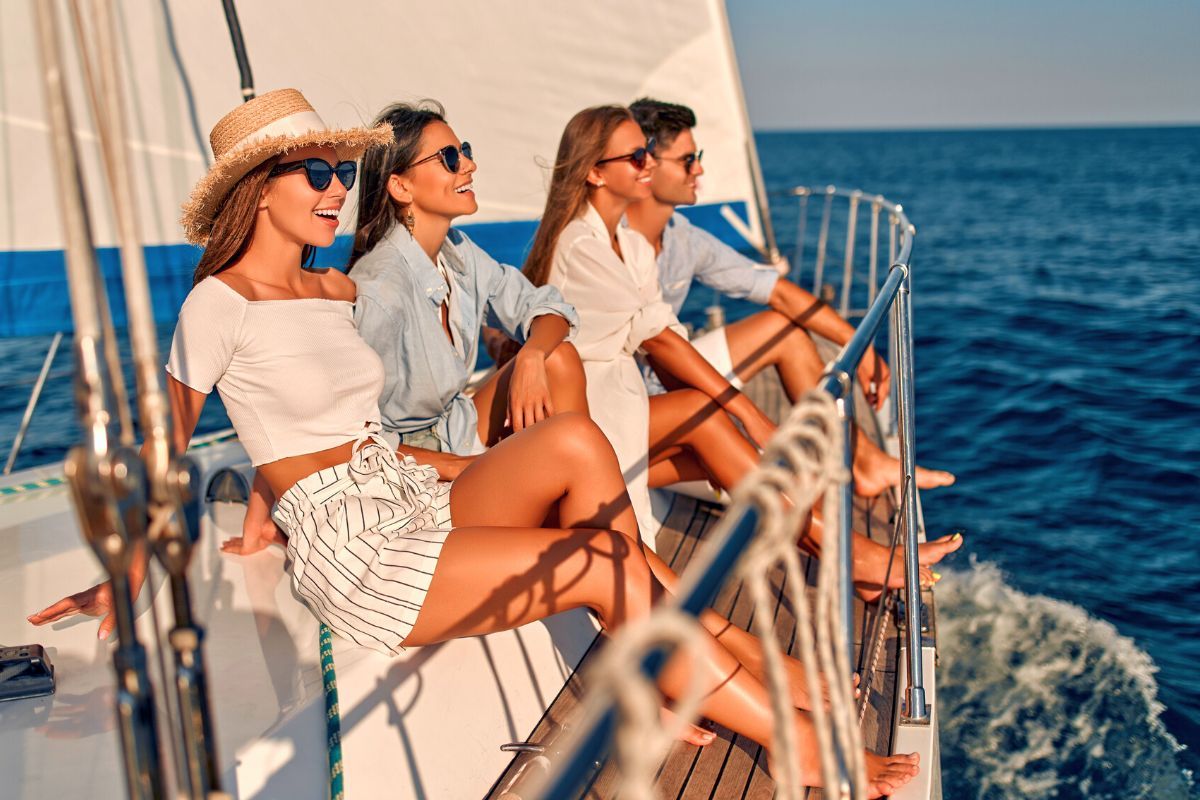 Portofino
In the fishing town of Portofino, you will see the San Giorgio Church, the "piazzetta" (small square) and maybe try a local gelato called "paciugo." The waters around Portofino are a marine life sanctuary, the Area Protetta Portofino.
Santa Margherita
Santa Margherita boasts the Villa Durazzo gardens and rich fishing history. San Fruttuoso's bay invites you for a swim and a glimpse of the Abbazia di San Fruttuoso, the 10th-century monastery.
How long does a boat trip last?
Boat tours in Genoa last from 3 to 7 hours, while there are overnight and multi-day boat trips that can take from three to 10 days.
Where do boat tours leave from?
Tours originating in Genoa leave from the Porto Antico next to the aquarium in the center of town. Some tours start in ports of small towns near Genoa, like Lavagna or Chiavari to the south.
When is the best time for a boat trip in Genoa?
Summer is the best time for boat trips in Genoa to see Mediterranean whales and dolphins, as it is their major feeding ground during the season. The beaches and waves make water activities a major attraction.
May through September is the high season, and for a more laid-back experience, many tour companies offer deals in fall and winter.
Which other water activities can be done in Genoa?
Travel tips
Bring swimsuits, towels, a hat, sunglasses and sunscreen.
Dress comfortably for an active day.
Carry cash in euros for tips.
Bring binoculars if possible for marine life sightings.