If you find yourself in the ancient Inca city of Cusco, Peru, be sure to plan a multi-day trip to Lake Titicaca. Titicaca is the largest lake in South America and the highest navigable lake in the world. It is also home to some of the most fascinating Inca ruins.
The best way to explore the lake is with a guide over several days. This will give you plenty of time to see all the highlights, including the floating islands of Uros, and learn about different Latin American cultures.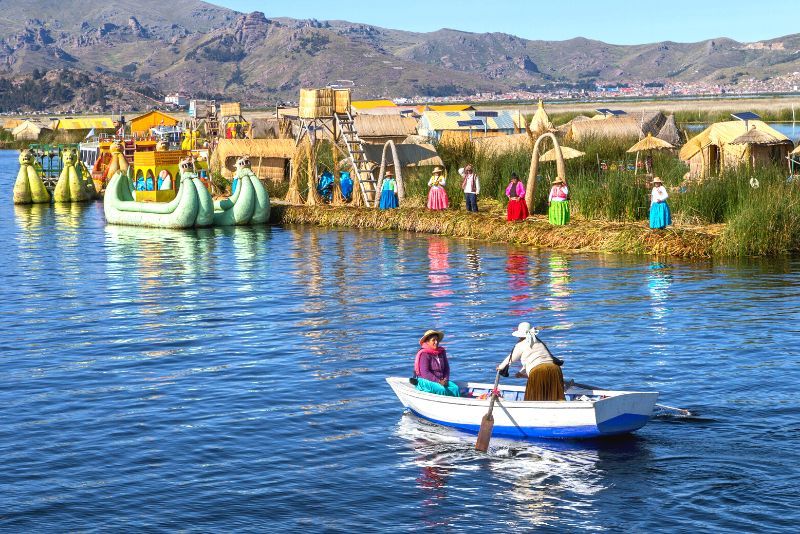 You will find below all the information you need to know about Lake Titicaca, one of the most popular destinations for overnight tours from Cusco.
How to get to Lake Titicaca from Cusco?
Lake Titicaca covers an expanse of over 8,000 square kilometers across Peru and Bolivia. It sits at an altitude of over 3,800 meters above sea level and is around 400 kilometers from the city of Cusco.
From Cusco to Lake Titicaca by car
Most people drive to Puno on their journey to Lake Titicaca from Cusco. It takes around six hours to do so and follows Route 3S all the way after leaving the city in a southeasterly direction. From Puno's port, you can access other towns and islands around the lake.
From Cusco to Lake Titicaca by bus
It is not a quick jaunt to Lake Titicaca by public transport. However, the 10-hour journey is simple. You can catch a direct bus from Cusco, which leaves every morning around 7 AM, arriving in Puno in the late afternoon.
Guided tour to Lake Titicaca from Cusco
Alternatively, you can participate in a multi-day excursion to Lake Titicaca. These range from two-day whirlwind tours to week-long adventures that include other sites, such as Machu Picchu.
You may meet at an easy-to-reach landmark in the city or alternatively, benefit from a hotel pickup. Tours usually begin between 6:30 AM and 9 AM, and return to Cusco several days later.
What is the typical itinerary of a multi-day tour to Lake Titicaca from Cusco?
The itinerary of multi-day Lake Titicaca trips differs depending on the length of your excursion. However, they all follow similar routes. Leaving Cusco, you'll make your way towards Puno on the northwestern shores of the lake.
The route is long and your journey will be broken into several parts to enable you to stretch your legs, and explore historic Peruvian landmarks.
These include the Andahuaylillas Chapel, which has been named the "Sistine Chapel of the Andes" and was built in the 16th century. Another popular stopping point is the Raqchi Archaeological Complex, which features the remains of temples and houses all dedicated to the Inca god, Wiracocha.
You'll reach Puno in the early evening and spend the remainder of the day enjoying a local meal, and resting after a long day of travel.
Over the following days, you'll discover the city, and use its port to travel across Lake Titicaca to the Uros Islands, and Taquile Island. Traveling through these man-made islands, you'll learn about the residents' remarkable culture.
Longer multi-day tours of Lake Titicaca travel to other famous Peruvian landmarks, such as the citadel of Machu Picchu, as well as explore Cusco.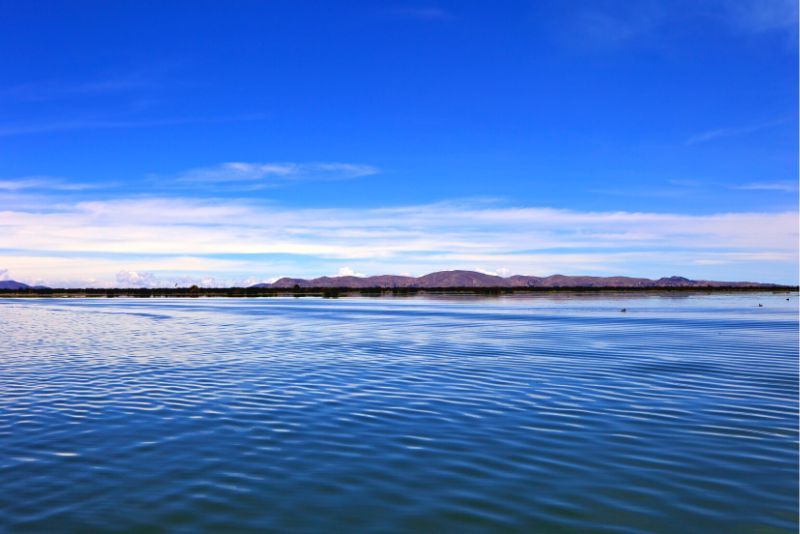 What kinds of tours are available to go to Lake Titicaca?
You can choose from a range of multi-day tours to Lake Titicaca, depending on your interests.
2-Day tour to Lake Titicaca from Cusco
On the first day of your 2-day trip from Cusco you'll travel towards Puno, stopping at multiple points of interest along the way. You'll see the staggeringly intricate interior of the Andahuaylillas Chapel, as well as the Raqchi Archaeological Complex.
After a restful night in Puno, you'll tour the floating Uros Islands, which are home to an indigenous community. Before returning to Cusco, you'll explore Taquile Island, which has plenty of scenic walking trails.
3-Day tour to Lake Titicaca plus Puno from Cusco
This small-group 3-day tour from Cusco to Lake Titicaca travels to the shores of Puno, which is located at a height of almost 4,000 meters above sea level. Along the way, you'll visit several historic Incan landmarks to learn about the culture in this corner of the world.
On the second day, you'll experience traditional customs, with a trip to Amantani Island, where you'll stay overnight with a local host family. Day three includes a visit to Taquile Island, where you'll soak in the magnificent views of Lake Titicaca before heading back to Cusco.
6-Day trip to Lake Titicaca plus Machu Picchu from Cusco
This packed 6-day itinerary is perfect for those with time restrictions and begins by exploring the UNESCO World Heritage site of Cusco. You'll experience the iconic Machu Picchu, which is one of the New Seven Wonders of the World.
Traveling to Lake Titicaca, you'll spend time discovering the lakeside town of Puno, as well as the Uros Islands and Taquile Island.
How much does a tour to Lake Titicaca from Cusco cost?
You can expect to pay between US$180 and US$500 for Lake Titicaca multi-day tours that last 2 days, and 1 night. Those on the lower end of this price range include a homestay with a local family, while those on the higher end are private.
Three-day Lake Titicaca trips that take place in a small group cost around US$640. This includes transportation, accommodation and a guide for the duration of your excursion.
If you have more time to spare in Peru, you should consider a longer multi-day trip to Lake Titicaca, which includes Machu Picchu and Cusco. You'll pay approximately US$800 and can expect this to include all accommodation, and some meals.
What will you see and do on a Lake Titicaca multi-day trip from Cusco?
Puno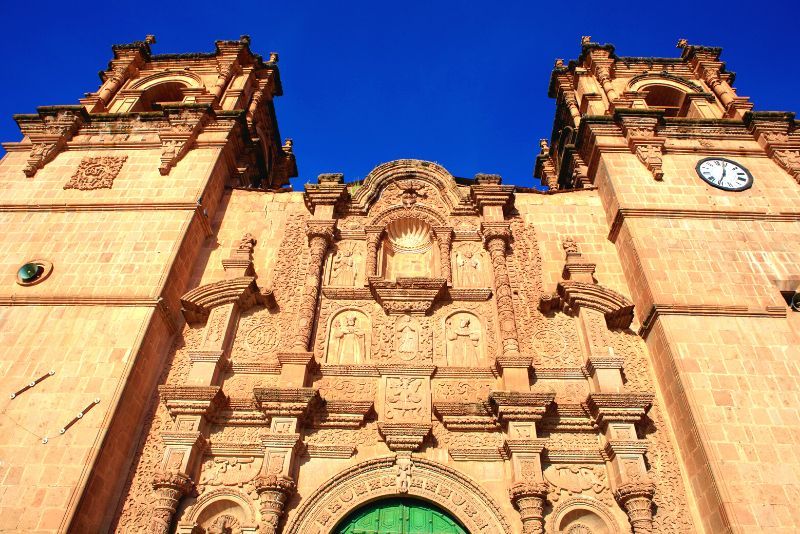 Puno is located in southeastern Peru, along the shores of Lake Titicaca. The city is known for its colonial architecture, traditional textiles and folklore. Some of the main attractions in Puno include the Cathedral of San Carlos Borromeo, the Church of San Juan Bautista and the Plaza de Armas.
Visitors can also enjoy views of Lake Titicaca from one of the many lookout points in the city, which provide remarkable panoramic views for miles. There are also several museums in Puno, including the Museo Carlos Dreyer, which is filled with archaeological relics and Incan art.
Uros Islands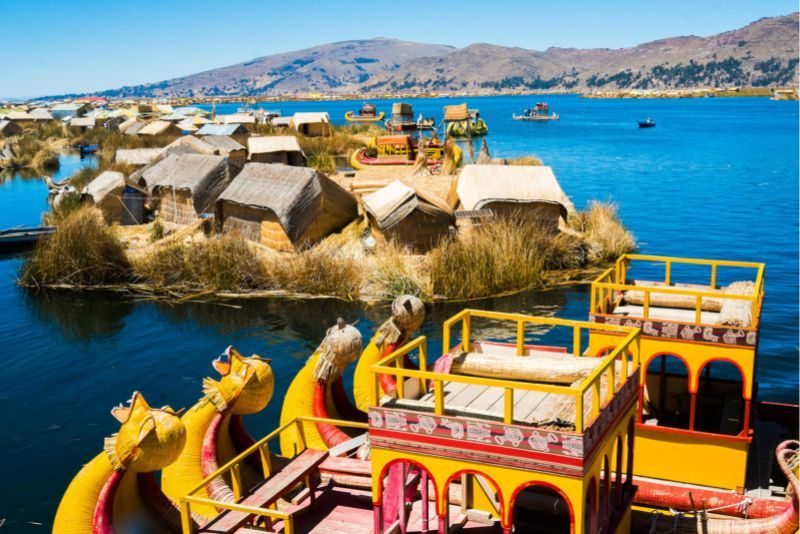 The Uros Islands are a collection of 120 floating isles, which are home to the indigenous Uru people. These islands are all tiny in size, measuring no more than 30 meters wide.
The Uru folk consider themselves to be the owners of the colossal Lake Titicaca and often referred to themselves historically as the "sons of the Sun."
These islands have been self-fashioned from totora reeds and were originally built this way to flee if danger arose. The inhabitants of the Uros Islands also eat totora reeds, as well as weave and treat the endemic plant.
Taquile Island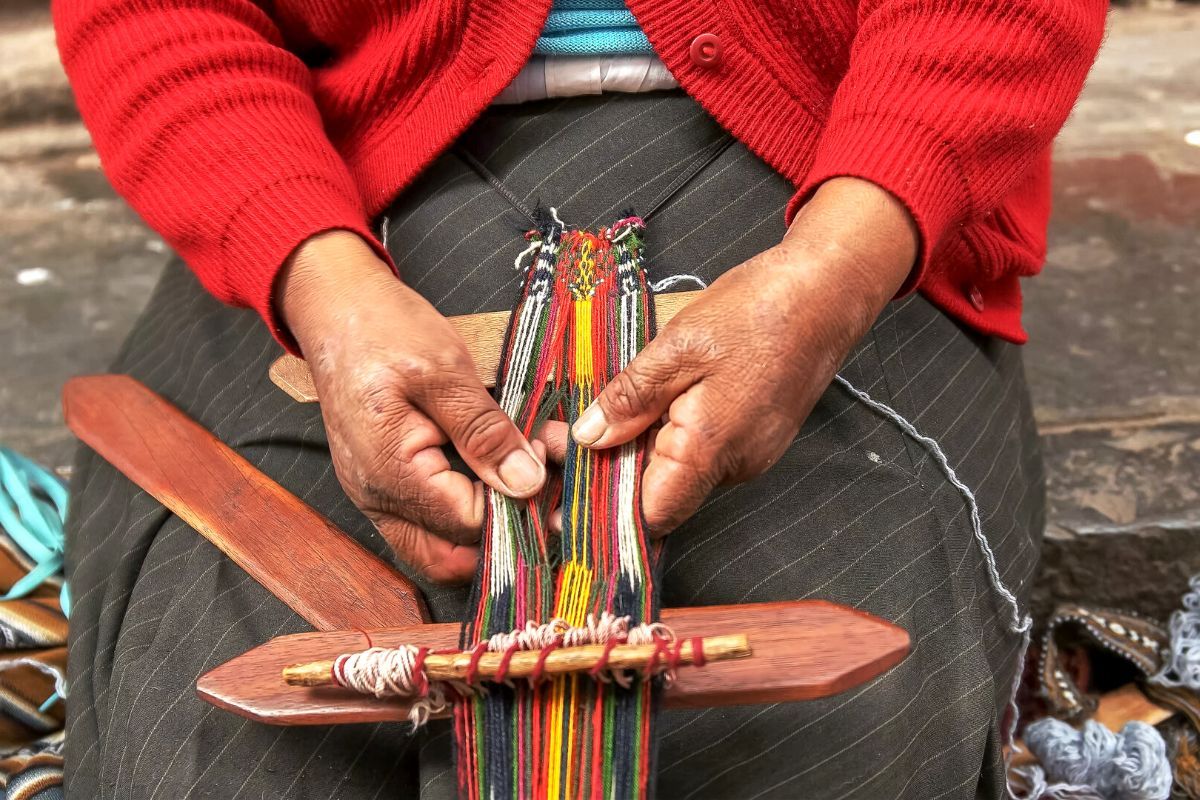 Taquile Island is known for its artisanal weaving and artistic culture. As the largest isle on the lake, Taquile Island attracts thousands of tourists, and locals welcome visitors into their homes.
This common practice enables travelers to learn the deep-rooted customs and traditions of the culture, and create everlasting connections with the residents.
There is architectural evidence that Taquile Island dates back over 3,500 years. During the 16th century, the island was captured by the Spanish and traditional Inca customs were abolished, including the wearing of Inca attire.
Visitors can take a hike to the Mulsina Pata viewpoint, which provides an ideal photo opportunity and spectacular views across the glistening lake.
When is the best time to visit Lake Titicaca?
You should plan a multi-day trip to Lake Titicaca between May and September, which is the dry season. During these months, the weather is clear with little chance of rain.
Due to the high altitude of the lake, you can expect the temperature to range between 16 and 19 degrees Celsius.
Are there any tours to Lake Titicaca from other cities in Peru?
Yes, there are tours departing from other cities in Peru:
Travel tips
Bring spare layers with you on your Lake Titicaca multi-day trip. While conditions are generally mild, temperatures can dip to below 0 degrees Celsius overnight.
If possible, choose a tour that involves a homestay with a local. You'll learn about regional customs and have the opportunity to build relationships.
If you have limited time to spend in Peru, choose a tour that includes as many destinations as possible, such as Machu Picchu.