Cinque Terre is a colorful and popular tourist destination in the north-western region of Liguria, Italy. Comprising five villages mostly built on dramatic cliffside terraces, Cinque Terre is the perfect place to sample the best of Italy's Mediterranean cuisine.
If you would like to make the most of your time in Cinque Terre, consider a cooking class in a local resident's home.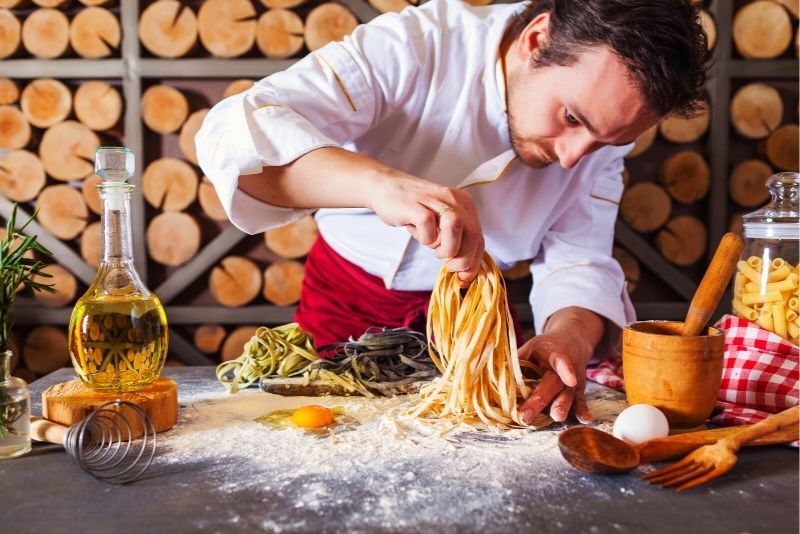 You will find below all you need to know about cooking classes, one of the tastiest and most engaging food and wine experiences in Cinque Terre.
What are the best cooking classes in Cinque Terre?
Cooking classes in Cinque Terre take place in the home of your chef host and instructor. Depending on how hands on you'd like to be, there are a variety of tours to choose from.
Pesto making class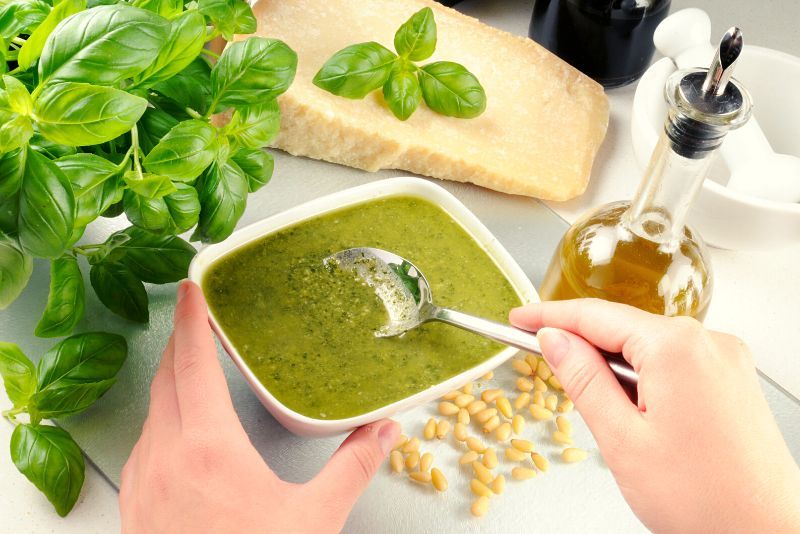 From picking your own Basil to preparing the famous Ligurian sauce by following the traditional recipe, a pesto-making class is a fun way to spend an hour.
Cooking class with wine tasting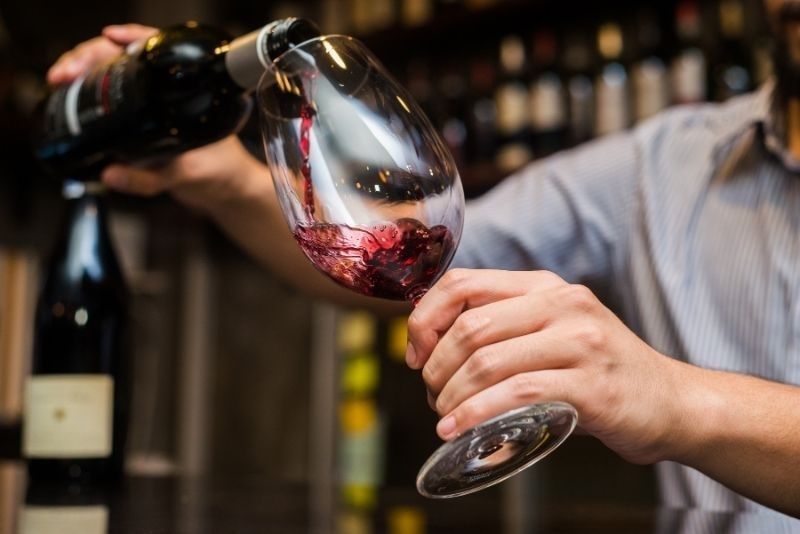 Join one of Italy's Cesarine home cooks to learn more about La Spezia cuisine. You will put your cooking skills to the test preparing authentic Italian recipes. After the cooking is done, you can enjoy your meal with a selection of wines as accompaniment.
If you prefer to just observe the process, you can choose a private show cooking followed by a four-course dinner or lunch, paired with an Italian wine tasting.
La Spezia Market visit and cooking class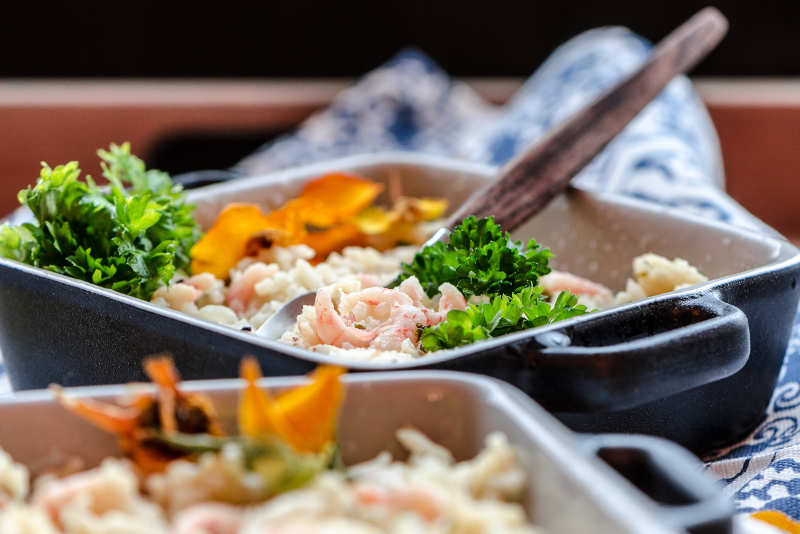 Before your cooking class begins, you will meet your guide at the market to choose the seafood and fresh produce needed to prepare your meal. Your host with provide you with step-by-step instructions to craft a delicious seafood risotto. Enjoy your meal with a well paired glass of wine.
Bakery cooking class
If you prefer pastries you can consider a baking class. The lesson focusses dough making, after which you have the chance to create a variety of pizza, focaccia and bread. End your lesson with a tasting accompanied by salad and a drink.
How much do cooking classes in Cinque Terre cost?
A 1-hour Pesto making course costs from €30 per person including ingredients, recipe, appetizers and a glass of wine.
A small group cooking class lasts 2.5 to 3 hours and costs around €85 per participant. It includes all ingredients, recipes, and a selection of wine to enjoy with your meal. You can also book this on a private basis from €145 per participant.
A 3-to 4-hour cooking class including a market visit costs from €155 per person. This includes your guide at the market, your cooking lesson, copies of the recipes and lunch or dinner with drinks.
For a 3-hour baking class, expect to pay from €70 per participant. This includes your baking instructor, all ingredients and equipment, and lunch with drinks.
What is included in a cooking class in Cinque Terra?
Your cooking class in Cinque Terra will include the ingredients you need to prepare your meal under the supervision of your host or professional chef. You will also receive a copy of the recipes.
Once you are done with the cooking, you usually sit and enjoy the dishes you have prepared on site with your group. Your host may also provide you with samples of other foods such as gelato or another of the local delicacies.
Most meals are paired with a glass or two of a locally produced wine.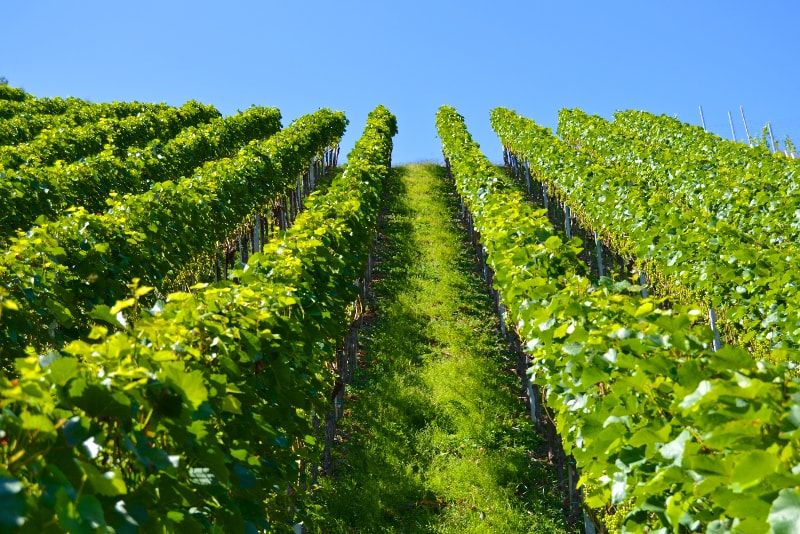 Where do cooking class in Cinque Terra start?
For most cooking classes in Cinque Terra, you will meet at the home of your host. If your class also includes a market tour or the opportunity to select your own ingredients, you will be asked to meet at the market before continuing on to your host's home.
You will be provided with the address where your class will take place once you have confirmed your booking.
How long do cooking classes in Cinque Terra last?
The typical duration of a cooking class in Cinque Terra is between 2.5 and 4 hours. If the class only includes one cooking element, such as pesto making, it may be as short as 1 hour.
For shorter classes, expect some of the preparation to have been done before the time for example the dough may have been pre-prepared for a baking class.
Longer classes often include a visit to the market or mean that you will be cooking from scratch.
When is the best time for a cooking class in Cinque Terra?
If you are going to be visiting the market, then it is best to book your class for the morning so that you have the best selection of ingredients available to you. Otherwise, an afternoon class is a great option as you will be able to enjoy your meal at dinner time.
A cooking class is a great way to end your time in the region, so consider booking it on your last day.
Are there any combo available with a cooking class in Cinque Terra?
Private Italian cooking class and cheese tasting in Tuscany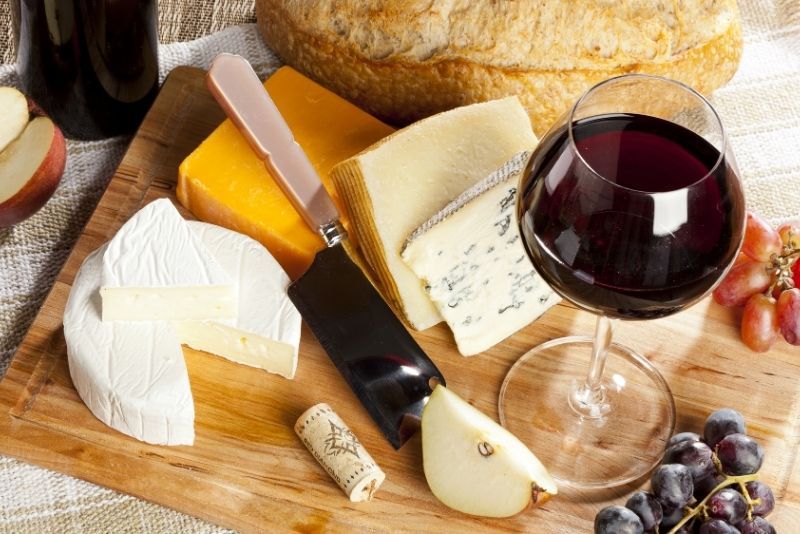 This unique opportunity includes a visit to the home of your local host who shares the culinary traditions she learned as a child while cooking with her grandmother.
The tour starts with a visit to a local farm for a cheese tasting, followed by spending time selecting herbs and vegetables from the host's garden.
Later, you will join your host in preparing your three course meal which you can enjoy together with some of the local wines. This tour costs €120 per person and lasts 3.5 hours.
Travel tips
Advise your class presenter or host in advance if you have any allergies or special dietary requirements.
To learn how to cook several dishes, opt for a longer class.
You may have tastings or snacks during your meal preparation, so try to start your class on an empty stomach.
If you have allergies, remember to bring your medication along.