Whether you call it Chicago, the Windy City or Chi-town, it remains one of the most vibrant cities in America and a must-see for any avid traveler. The city used to be the second largest in the country and has a glamorous and infamous past that most people are familiar with.
Explore Chicago on a Segway tour to see where the roaring twenties kicked off and left a mark and also explore modern-day Chicago with all its behemoth skyscrapers and urban art.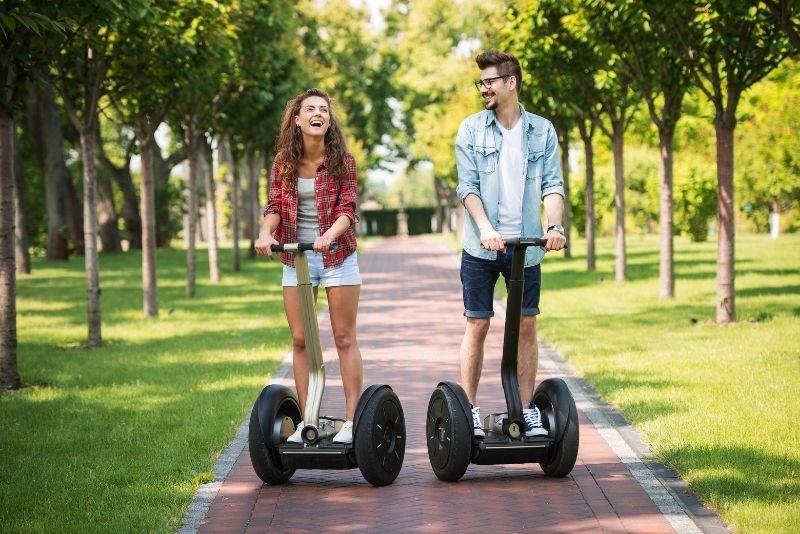 You will find below all about Segway tours, one of the most fun options for sightseeing tours in Chicago.
What are the best Segway tours in Chicago?
Lakefront and Museum Campus Segway Tour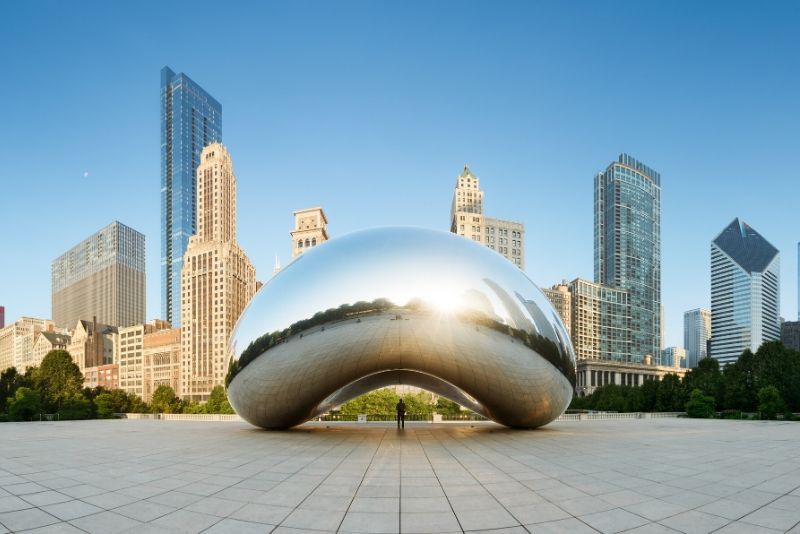 Hop on a Segway and cruise along the eight-mile-long Lakefront route that takes you past the greatest Chicago landmarks. Buckingham fountain with its dancing waterspouts is one of the highlights of this Segway tour in Chicago but you will also pass by icons like the BP Bridge and the Bean.
Along the way, you will enjoy marvelous views of lake Michigan and wind through the beautiful lanes in Grant Park and Michigan Avenue. Chicago's grand skyline steels the show around every corner and this is one adventure-filled trip you won't soon forget.
Haunted Segway Tour
Take on Chicago by night and glide into the spooky criminal history of the city. A haunted Segway tour in Chicago dives deep into the seedy history of the Windy City as it was overrun with mobsters and gang members in the first half of the 20th century.
You will visit haunted hotel lobbies and sites of gruesome murders, hear stories about crimes during the prohibition era and listen to all sorts of anecdotes from your enthusiastic guide dressed up in haunted garb.
Chicago Holiday Lights Segway Tour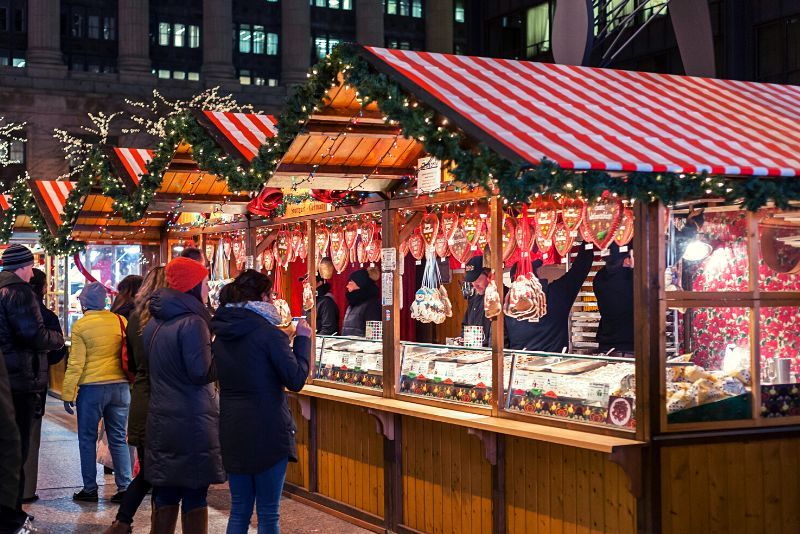 Swop out Santa's sleigh for a Segway tour of Chicago this Christmas and get in the spirit. Enjoy the festive season with a ride from Millennium Park to the Loop and experience the heightened sites, smells, and sounds of the jovial city atmosphere.
Marvel at the twinkling Christmas lights and feast your eyes on the over-the-top window displays before zipping past the German Christmas market to smell the chestnuts roasting on the open fire.
This small group experience is the perfect gift for a loved one this festive season or simply a way to see a new side of Chicago's Christmas cloak.
How much do Segway Tours in Chicago cost?
Most Segway tours in Chicago cost around $75 per person for a 2-hour trip and the price includes thorough training on the Segway.
What is included in a Segway Tour in Chicago?
All Segway tours in Chicago include a helmet and the use of a Segway for the duration of the trip. You will get expert instructions and training and a knowledgable English-speaking guide will accompany your group.
There are no entry fees for the duration of the tour and guests usually pay a gratuity to the guide at the end of the tour.
Where do Segway tours in Chicago start?
Segway tours in Chicago start from the tour operator's office and end at the same location.
There are a few operators dotted around the city in central locations like Michigan Avenue, 8th Street and Monroe Street. Once you have booked your tour you will receive precise directions to the meeting point.
How long do Segway tours in Chicago last?
Segway tours in Chicago last for 2 hours with a select view only lasting 1 and a half hours. The first part of your tour will be dedicated to training and safety instructions before you head off to see some sights.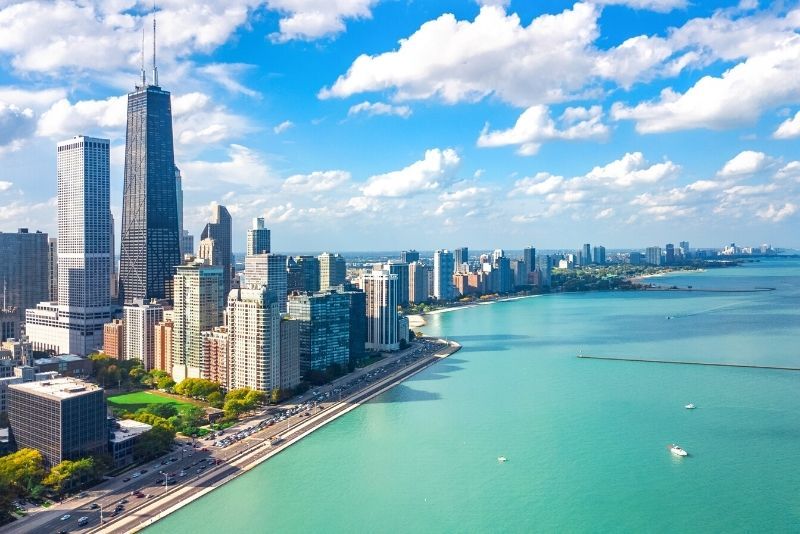 When is the best time for a Segway tour in Chicago?
A Segway tour is one of the best ways to get to know a vast city like Chicago in an easy and memorable way. Book your Segway tour at the beginning of your stay to get a feel for the city and tick off all the major sights from your bucket list.
Do I need a driving license to take a Segway tour in Chicago?
You do not need a driving license to operate a Segway but tour operators all have a minimum age, height and weight requirements for participants.
Is it safe to take a Segway tour in Chicago?
You will be wearing a helmet during the tour and everyone receives proper training before taking off on their Segway.
The tour is unsuitable for pregnant women or people with impaired mobility. There are also minimum and maximum weight regulations for operating a Segway. The restrictions are in the range of 45 kilograms to 120 kilograms.
Are children allowed on a Segway tour in Chicago?
Most tour operators allow children above the age of 12 or 14 to operate Segways. These vehicles do not allow for parents to accompany children as they are built for one person only. Minors who do meet the specifications to operate a Segway must be accompanied by an adult on the tour.
What happens in case of bad weather?
Most Segway tours in Chicago will continue in all weather conditions.
Check the weather forecast before you embark on your tour and bring weather-appropriate clothing like a warm jacket or a rain poncho.
What are the other outdoor activities can be done in Chicago?
Travel tips
It is recommended that you wear closed-toe athletic shoes for a Segway trip.
Wear sunscreen as you will be exposed to the elements for the most part of the tour.
You should also bring a jacket as it might get breezy in Chicago at times.
Book your tour well in advance as the groups are usually small and book out fast.