The second largest city in Thailand and home to over 1.7 million people, Chiang Mai can seem overwhelming to a first-time traveler. However, by embarking on a city tour in Chiang Mai, you'll be able to see past the skyscrapers and honking of motorcycle horns to experience the cultural gem at its finest.
From ancient temples to lively markets, this city is brimming with attractions that are bound to entice any visitor.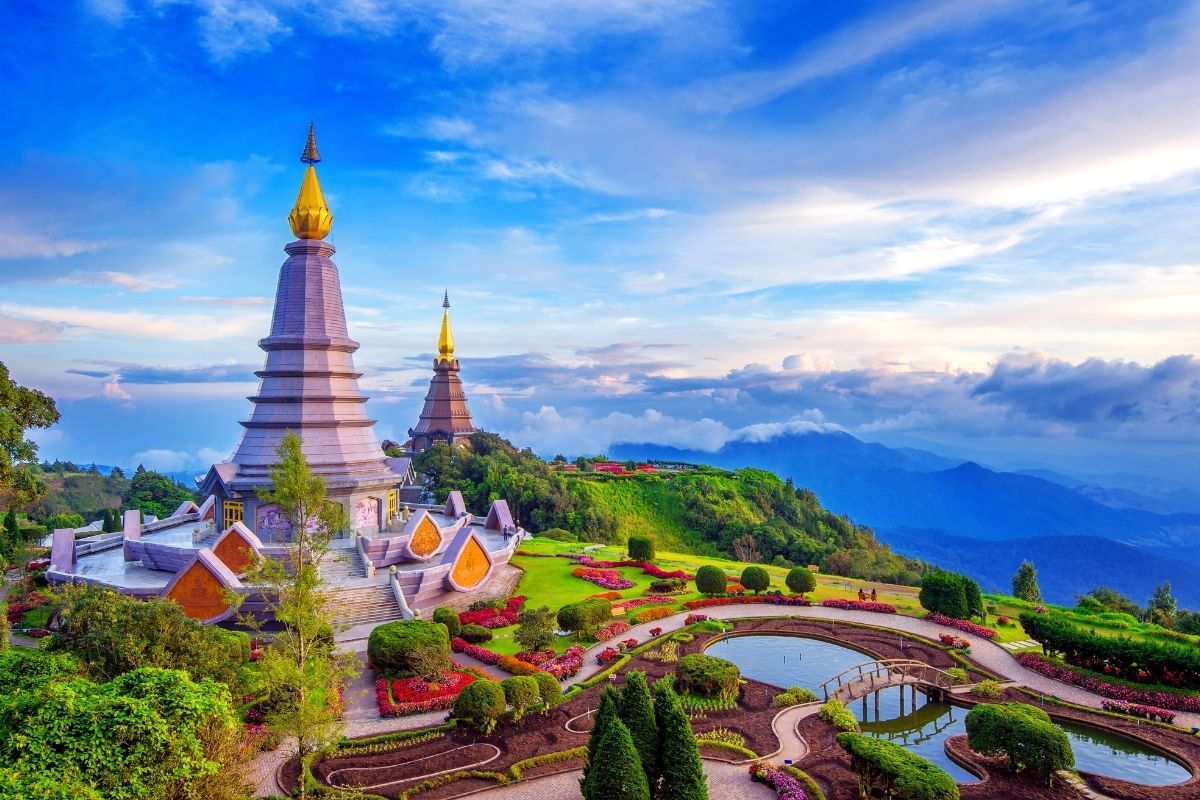 Here's all you need to know about city tours, one of the most captivating sightseeing tours in Chiang Mai.
What are the best city tours in Chiang Mai?
Scavenger hunt city tour in Chiang Mai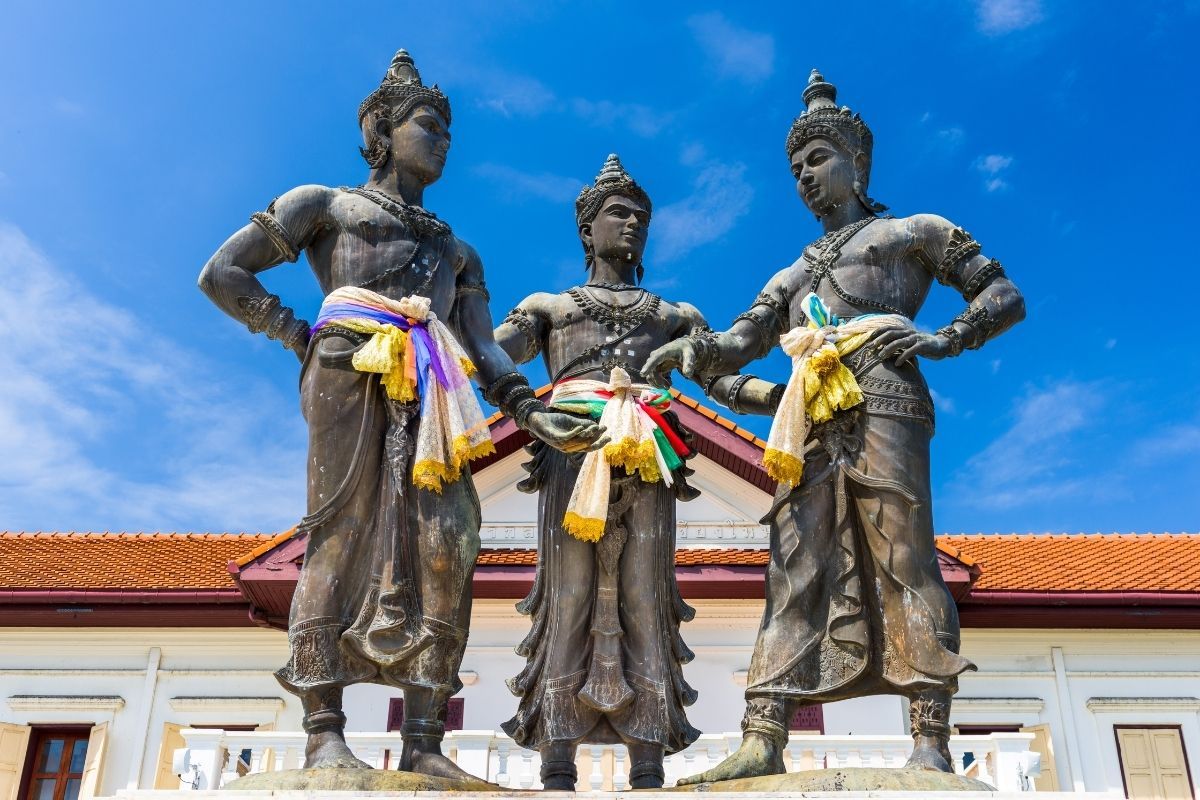 Those seeking an extra dose of fun on their Chiang Mai city tour should consider exploring the destination via a scavenger hunt. Armed with your smartphone, you'll follow a trail of hints to each destination where you'll have to study your surroundings to find the answers to riddles, questions and puzzles.
This self-guided tour is ideal for almost any type of traveler, whether you're exploring the city as a couple or are part of a large group who are eager to solve the mystery together. Highlights of the tour include the Three Kings Monument, which recognizes the city's founding at the end of the 13th century, as well as Wat Inthakin Sadue Muang and the Tha Phae Gate.
City tour in Chiang Mai
This city tour in Chiang Mai enables you to see three of Thailand's most spectacular temples. The first of these places of worship is the Buddhist Wat Chedi Luang Varavihara, which was built in the 14th century and was originally formed of three separate temples.
You'll then move on to the complex of Wat Phra That Doi Suthep, which serves as a pilgrimage spot and features a white elephant sculpture that pays homage to the legend behind the temples' construction. Also on your list of destinations is Wat Pha Lat, often referred to as Chiang Mai's "hidden temple" for its remote location in the city's surrounding jungle.
Alongside a myriad of dazzling temples, you'll also discover the Tha Phae Gate, which is one of the five original gates leading into the old city of Chiang Mai.
Customizable Chiang Mai city tour
If you are looking for greater personalization than a group tour provides, choose a customizable city tour in Chiang Mai and tick off all the attractions on your bucket list. Alongside your friendly local guide, you'll create an itinerary that caters to your private group's needs perfectly.
If you need a little assistance in choosing attractions to add to your tour, your guide can help by suggesting some of the city's most celebrated landmarks, including the Warorot Market or Wat Phra That Doi Suthep. With a list of more than 15 destinations to choose from, everyone will find an attraction that piques their interest on this tour.
Which places are visited?
Tha Phae Gate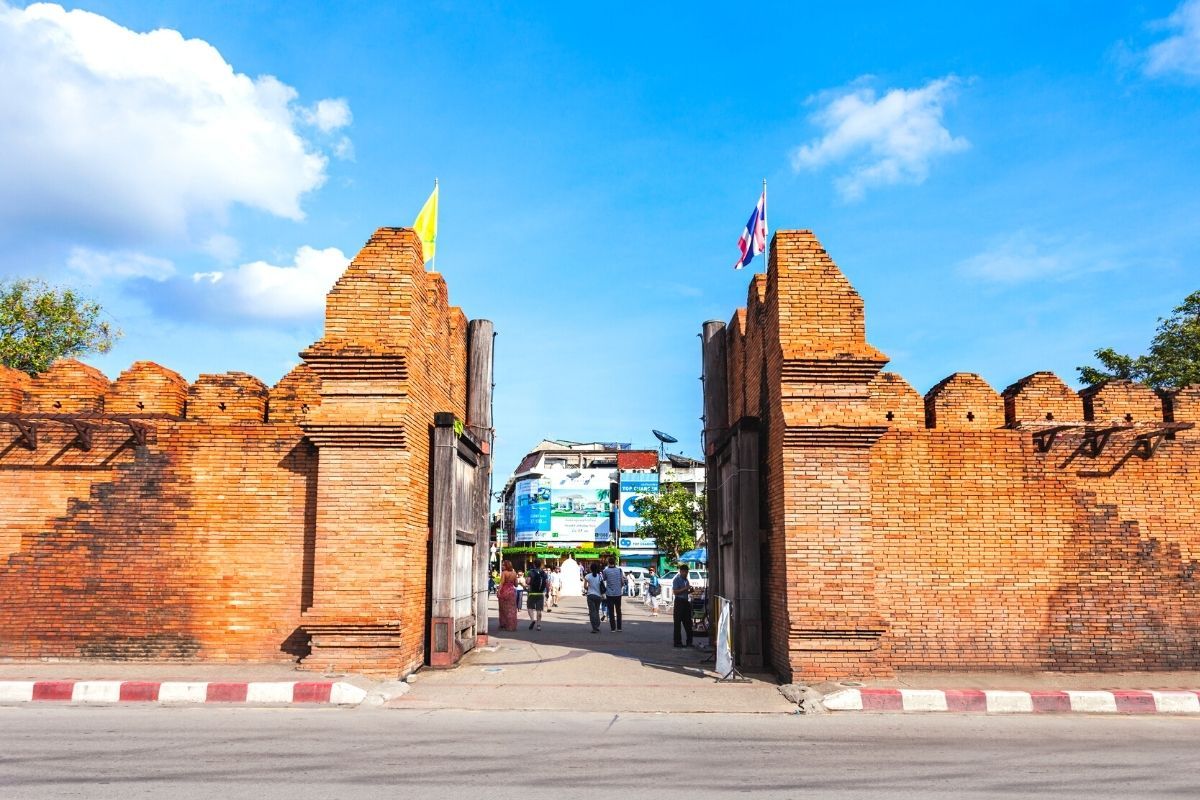 The Tha Phae Gate was built in the 13th century as part of the city's walls. These were constructed as protection from intruders, including the Mongol Empire, as Chiang Mai grew to become the capital of the Lanna Kingdom. These city walls succeeded in shielding the city and despite several small raids, the monument's main erosion has been due to tourists, and locals, who have climbed the landmark.
However, the Tha Phae Gate has been expertly preserved, despite vandalism by tourists in 2018, which caused uproar throughout the country.
Wat Phra That Doi Suthep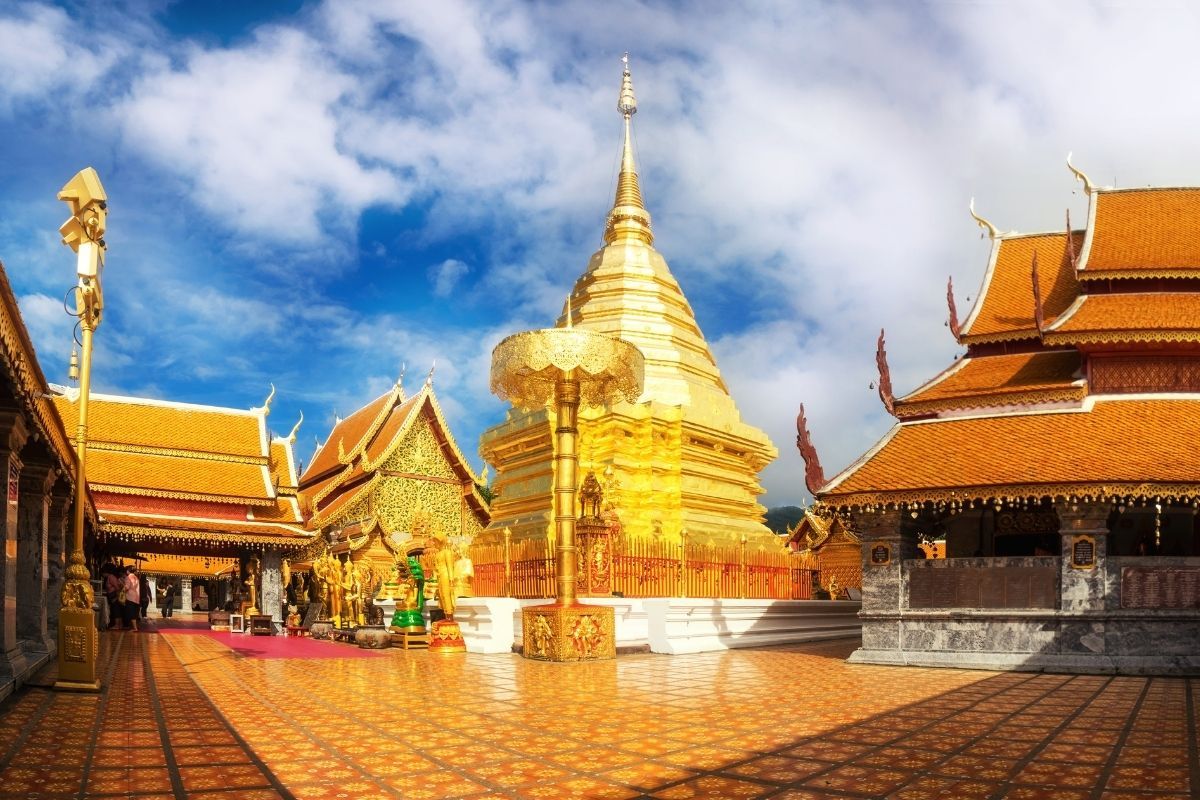 Wat Phra That Doi Suthep is named after the mountain it's situated on and there is much debate as to its history. However, the main legend behind the temple is that a monk had a dream in which he was instructed to find a magical object, thought to have been a bone from Gautama Buddha himself.
Upon hearing of this relic, the King of Thailand asked the monk to bring it to him and in doing so, the bone broke. While one of the pieces was enshrined at one of the city's temples, the other was placed on the back of a white elephant and sent into the jungle.
How much do city tours in Chiang Mai cost?
The most budget-friendly city tours in Chiang Mai are scavenger hunts, which have a minimum booking requirement of two individuals and cost less than US$10 each.
City tours in Chiang Mai that transport you to several of the destination's main temples cost between US$110 and US$120 per adult. Children between the ages of 3 and 5 cost between US$10 and US$20 each while those under this age travel free. You'll be part of a small group limited to 10 participants and you can choose to upgrade your experience to a private trip for an additional fee.
Customizable Chiang Mai city tours are private affairs and cost US$180 per group of up to four participants. Broken down, you'll each pay less than US$50 for this trip.
What is included?
Typically, city tours in Chiang Mai include the services of an informative guide who will lead you on a fascinating walk or drive through this corner of Northern Thailand. You may also be provided with beverages to keep cool in the country's blistering sun.
In the case of a scavenger hunt, you'll instead gain access to an app, which will guide you through the city via a range of clues and puzzles.
Where does it start?
The majority of city tours in Chiang Mai include a convenient accommodation pickup service. In order to benefit from this, you'll simply select your hotel from a dropdown list upon booking and, on the day of your excursion, await collection from a friendly guide in the lobby at a predetermined time.
If you embark on a scavenger hunt across the city, you'll begin your adventure at one of the most central hotels in the city. You'll be provided with all the information you need upon booking so that you can plan your route and arrange any necessary transportation ahead of time.
How long does it last?
Chiang Mai city tours last between 2 and 5 hours, depending on the excursion you select. Chiang Mai is one of the largest cities in Thailand and so you shouldn't expect to see all of its attractions in just a few short hours. However, these trips provide you with an engaging introduction to some of the city's most breathtaking landmarks.
Is it wheelchair friendly?
Generally, city tours in Chiang Mai are not wheelchair-friendly. You can see whether or not an excursion is suitable for persons with limited mobility by consulting its booking page. If you can't find a trip to suit your needs, you can instead choose from a wide range of outdoor activities and tours in Chiang Mai that are more accessible.
When is the best time for a city tour in Chiang Mai?
The best time for a city tour in Chiang Mai is from November to February. This is the cool season in Chiang Mai, with mild temperatures and lower humidity, making it the most comfortable and popular time to visit. Daytime temperatures hover around 25 degrees Celsius, while nights can be cooler, especially in December and January.
What other sightseeing tours can you do in Chiang Mai?
Travel tips
Chiang Mai can get quite hot by midday. It's a good idea to start your tour early to avoid the heat and crowds, especially at popular tourist sites.
Especially during peak tourist seasons, popular tours can get booked up. If there's a specific tour or activity you're eager to do, consider booking in advance.
It's essential to be respectful of local customs, traditions and monuments.