Once the capital of the Lanna Kingdom and now the second-largest city in Thailand, Chiang Mai has plenty of attractions, activities, and customs to keep any traveler occupied. However, if you want to experience the wellness scene, rich culture and incredible scenery that surround the destination, you should consider choosing a 3-day trip from Chiang Mai.
There's an excursion to suit every traveler, whether you wish to get up close to wild elephants, develop your inner peace at a yoga retreat or wander the halls of ancient temples.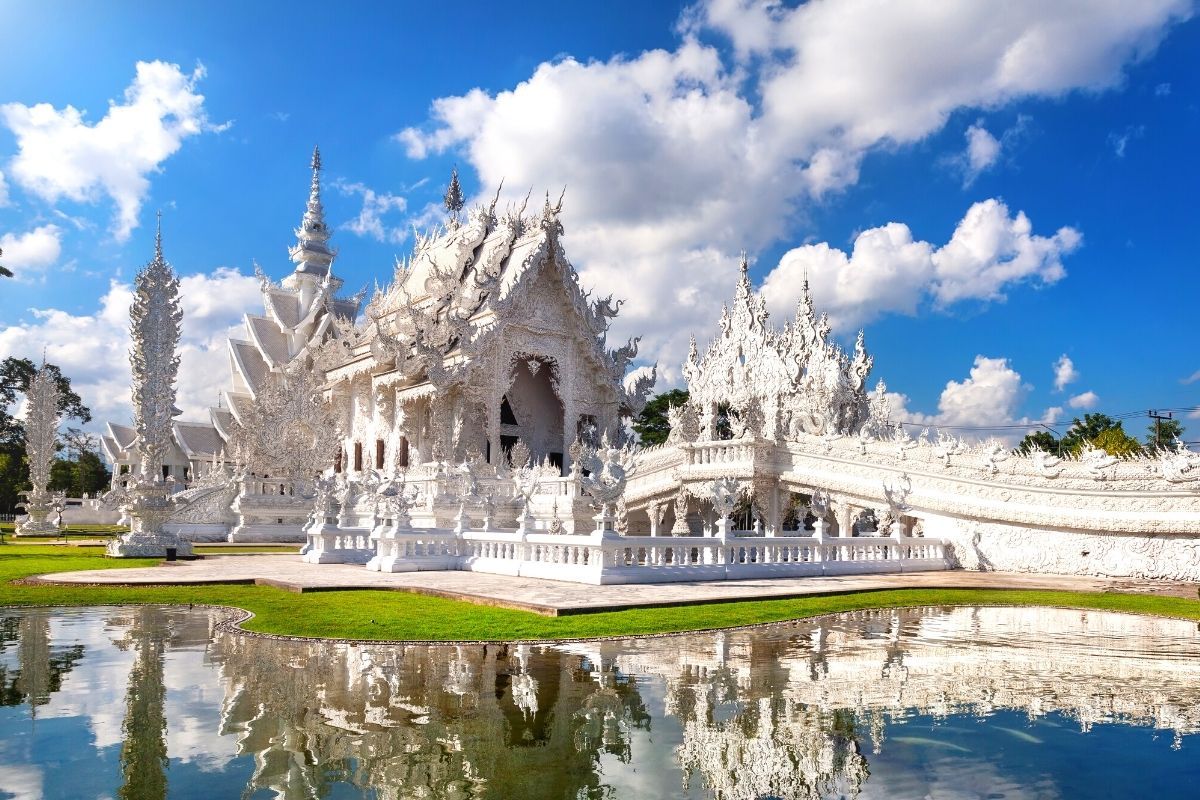 Here's everything you need to know about these exciting multi-day trips from Chiang Mai.
3-Day trips from Chiang Mai: Chiang Dao mountain trekking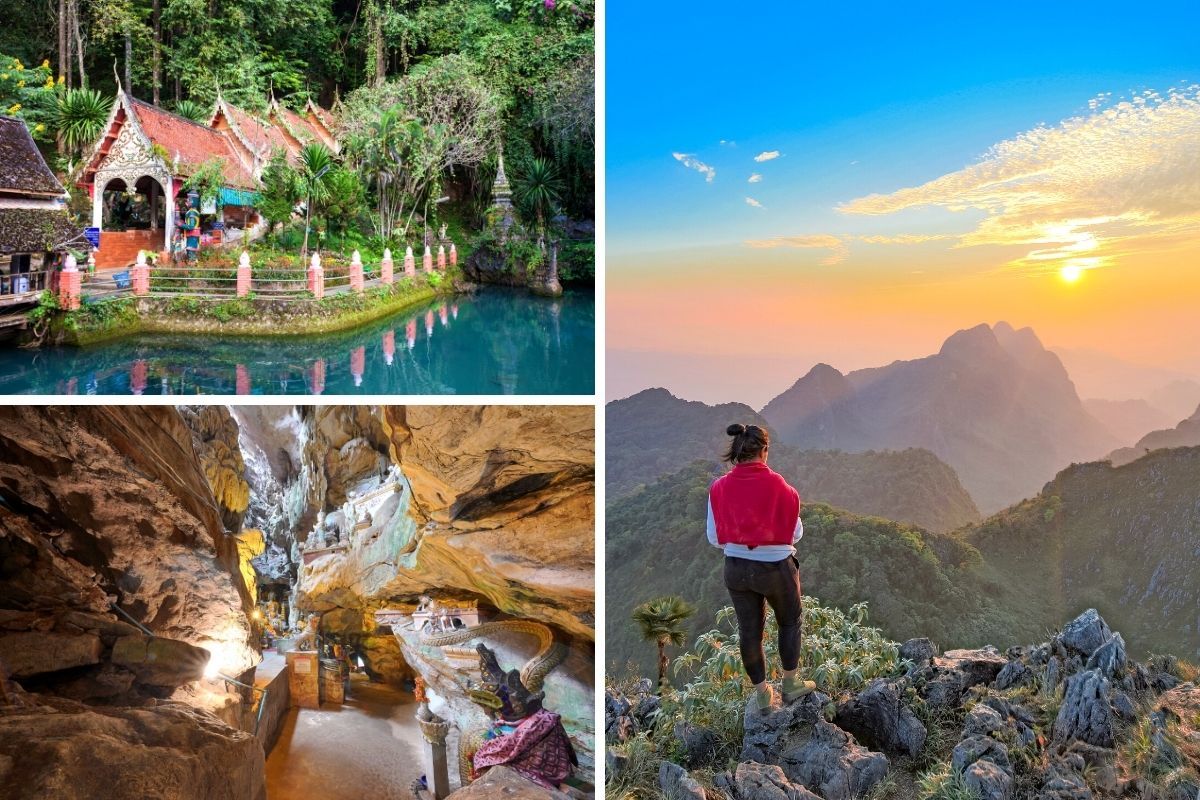 As part of a small group, you'll set off toward the tranquility of the Chiang Dao Mountains, stopping at a local market en route. Here, you can explore a wealth of Thai produce and learn about ingredients you may have never seen before.
Moving on, you'll get your heart racing with an invigorating hike through a verdant valley, passing by fruit orchards and tea plantations along the way.
Spend a restful night at a homestay before waking bright and early to complete a challenging mountain hike during which you'll experience a myriad of different landscapes, from vibrant jungles to mountain viewpoints.
On the final day, you'll trek to the Maetang River Valley, which is a popular spot for watersports, including bamboo rafting, before admiring a tumbling waterfall that perfectly encapsulates the beauty of the area. From here, you'll return to Chiang Mai in comfort, armed with a greater knowledge of Northern Thailand.
How much does it cost?
You'll find that 3-day trips from Chiang Mai to the Chiang Dao mountain range operate in small groups, capped at 10 participants. There is a minimum booking requirement of two individuals and persons aged 8, and over will pay between US$240 and US$250 each.
This overall price includes all meals, as well as the services of a professional guide throughout the duration of your excursion.
3-Day trips from Chiang Mai: Yoga and meditation retreat
Another option for those looking to reconnect with themselves in nature is to participate in a 3-day yoga and meditation retreat from Chiang Mai.
With just six guests in the rolling hills that surround Chiang Mai, this center enables you to bond with other group members in an intimate environment, as well as access your authentic self through a range of mindful practices.
You'll participate in a calming yoga session twice a day, which will help to still your mind, whether you experience difficulty in controlling your temper or find yourself overthinking too much.
Alongside yoga, you'll also enjoy twice-daily guided meditation sessions, the benefits of which include managing stressful situations better, increased self-awareness and a reduction in anxiety.
When not actively participating in a class, you'll have free rule of the wellness retreats' peaceful gardens or alternatively, you can explore the surrounding area via a sightseeing upgrade, which includes activities such as waterfall hikes and night market visits.
How much does it cost?
Those who choose a 3-day trip from Chiang Mai to a yoga and meditation retreat outside of the city will pay just under US$390 per person. This includes breakfast and lunch, as well as all classes, and equipment. However, if you wish to participate in activities outside of the wellness retreat, you'll pay an additional fee.
3-Day trips from Chiang Mai: Chiang Rai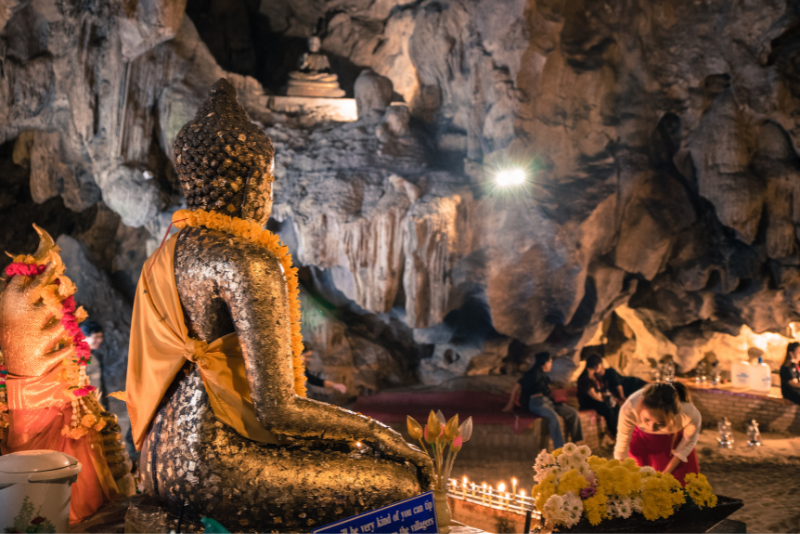 Alternatively, discover another of Northern Thailand's charming destinations with a multi-day trip to Chiang Rai from Chiang Mai. You'll begin with a visit to an eco-friendly open-air museum park that showcases sustainable ways to create paper products using elephant waste.
From there, you'll head to the Chiangdao Cave, filled with breathtaking stalactite formations, followed by the enchanting village of Tha Ton.
Another highlight of the first day of your 3-day trip from Chiang Mai is the Golden Triangle where Thailand, Myanmar and Laos meet. Once one of the largest areas of opioid production in the world, the Golden Triangle is now a popular tourist attraction, marked by the Maekhong River, which tourists can sail along.
The second day of your excursion includes impressive monuments, such as Wat Rong Suea Ten — otherwise known as the "Blue Temple" for its vivid coloring — as well as a relaxing river cruise during which you can admire the local flora and fauna.
Before returning to Chiang Mai on day 3, you'll visit the iconic Wat Rong Khun — better known as "White Temple" — a 20th-century Buddhist construct, completed and funded by local artist, Chalermchai Kositpipat.
Experience the benefit of thermal waters at a hot spring and stop to explore the artisanal crafts of the area before heading back to your hotel.
How much does it cost?
Chiang Rai 3-day trips from Chiang Mai operate in private groups of up to 10 and cost just over US$500 for solo travelers.
However, you'll find the price per head reduces to between US$340 and US$350 if you book as a party of two or more adults. Children between the ages of 2 and 7 cost just under US$130 each.
Accommodation is included in the overall expense, as well as some meals and private transportation for the duration of your trip.
3-Day trips from Chiang Mai: Elephant sanctuary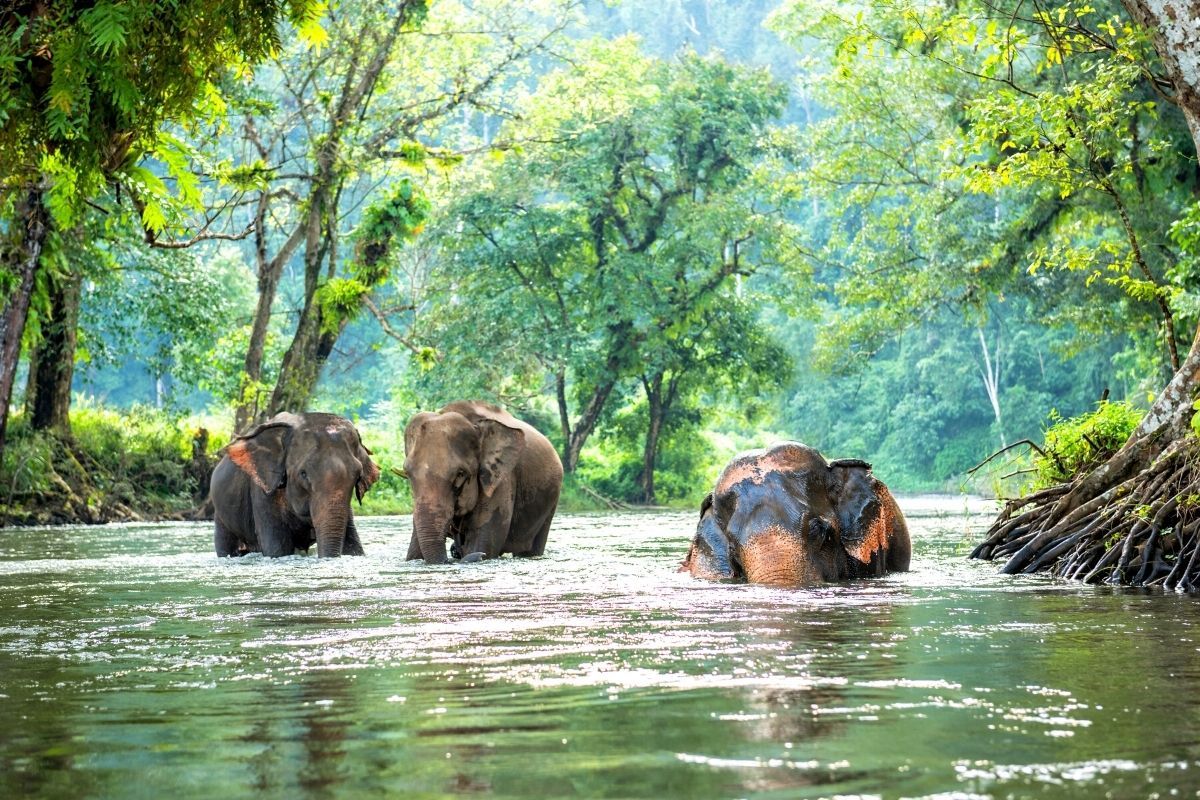 For the most authentic experience of Northern Thailand, opt for a 3-day trip from Chiang Mai to an elephant sanctuary. On this excursion, you'll stay with a family of a local hill tribe who will teach you the traditions of this part of the country, including basket weaving.
After traveling through the spectacular scenery of the region, you'll arrive at your homestay on the first day and get acquainted with your friendly host family, enjoying a range of activities, such as cooking, at their side.
After a good night's sleep, you'll hike to the elephant sanctuary where you'll spend the following 2 days caring for their needs and learning more about these gentle giants.
Watch as the spectacular mammals interact with each other in the safety of the retreat and be awed by the power of mother nature before returning to Chiang Mai.
How much does it cost?
A 3-day trip to an elephant sanctuary from Chiang Mai costs between US$240 and US$250 per adult, while children aged 17, and under, benefit from a small discount of just over US$10 each.
You'll be part of a small group limited to 10 travelers and there is a minimum booking requirement of two people.