Hawai'i — more commonly referred to as "Big Island" — is the largest in the Hawaiian archipelago and is best known for its myriad of ancient sites showcasing the history of the destination, from its local tribes to its discovery by European explorers.
There are sightseeing tours on Big Island to excite every type of tourist, from those that teach you about the gory end of Captain Cook to those that seek out paranormal activity and walking food excursions that enable you to discover the culinary scene that local residents are so proud of.
Whether you're a solo traveler or a member of a large party, you'll have fun discovering the range of day trips available on Hawaii's main island.
Kealakekua Bay
One of the most fascinating spots in Hawaii, Kealakekua Bay was first settled over 1,000 years ago. The name "Kealakekua" translates to "Pathway of the Gods" and the bay was known for its religious significance.
Today, visitors can still see the remains of ancient worship spots and learn about the polytheistic Hawaiian religion that venerates four deities.
The reason why many embark on a Kealakekua Bay tour on Big Island is not because of its ancient religious roots but to discover its links with the British explorer, Captain James Cook.
The sailor was the first documented European to discover Hawaii, mooring in Kealakekua Bay in 1779. While on his first visit to the island, he was welcomed by the locals with food and gifts, Cook's return was his downfall, when a string of events led to his death, as well as the murder of many native Hawaiians.
Excursions to this corner of the island typically visit the Captain Cook's Monument, which marks the spot where the navigator was killed. Snorkeling is also a favored activity here, with the water's abundance of sea turtles and tropical fish, including lizardfish, and flame angelfish.
Walking Tours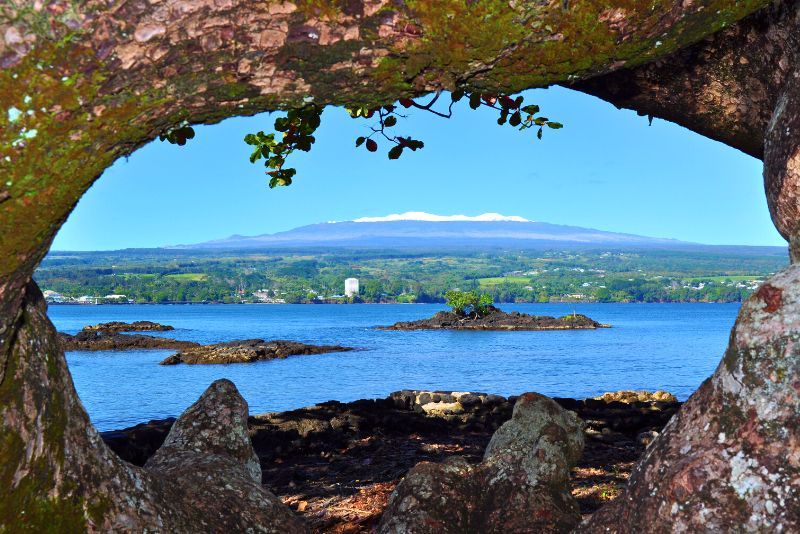 Walking tours on Big Island come in all shapes and sizes, meaning that there's an excursion to suit every type of traveler. You can choose to wander the town of Kailua-Kona, admiring its beaches and learning all there is to know about the first king of Hawaii.
Alternatively, you can take yourself on a self-guided amble through Hilo, discovering its main attractions, from its historic churches to its local market and everything in between.
Those who wish to travel away from the island's major towns to explore its lush greenery can do so by journeying along the Hammakua Coast, stopping to stroll through the area's tranquil passion fruit orchards and discovering local produce, fresh from the tree.
Or, participate in a walking food tour on Big Island and let your taste buds be tantalized by Hawaii's bold flavors. You'll try regional favorites, such as poke, as well as fresh seafood dishes, including clam chowder.
Alongside a friendly local, you'll have the opportunity to sample dishes you wouldn't discover alone and experience the best of Hawaii's culinary scene.
Ghost Tours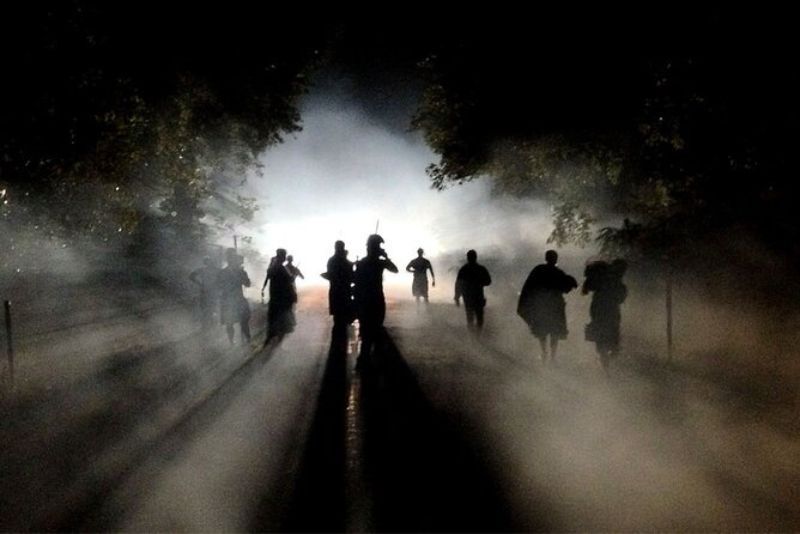 If you're seeking an alternative way to explore Hawaii, consider participating in a ghost tour in Big Island. These excursions lead you on a spooky journey to some of the destination's most haunted hangouts, teaching you the dark side of this seemingly heavenly destination.
You can choose between ghost tours on Big Island that take place in Kailua-Kona or Hilo — the two major towns on the island.
Those that lead you through Kailua-Kona encourage you to seek out the ghost of the "lady in white" at Hulihe'e Palace, educate you on the human sacrifices made at Ahuena Heiau and take you to the beach where King Kamehameha I died.
Alternatively, if you opt for a Hilo ghost tour, you'll discover the 20th-century Palace Theater, thought to be one of the most haunted spots in the state, as well as the Pacific Tsunami Museum, which honors all those who died in the 1947 natural disaster.
Here, you'll explore the fascinating string of ghost sightings that took place just after this devastating event.
Scavenger Games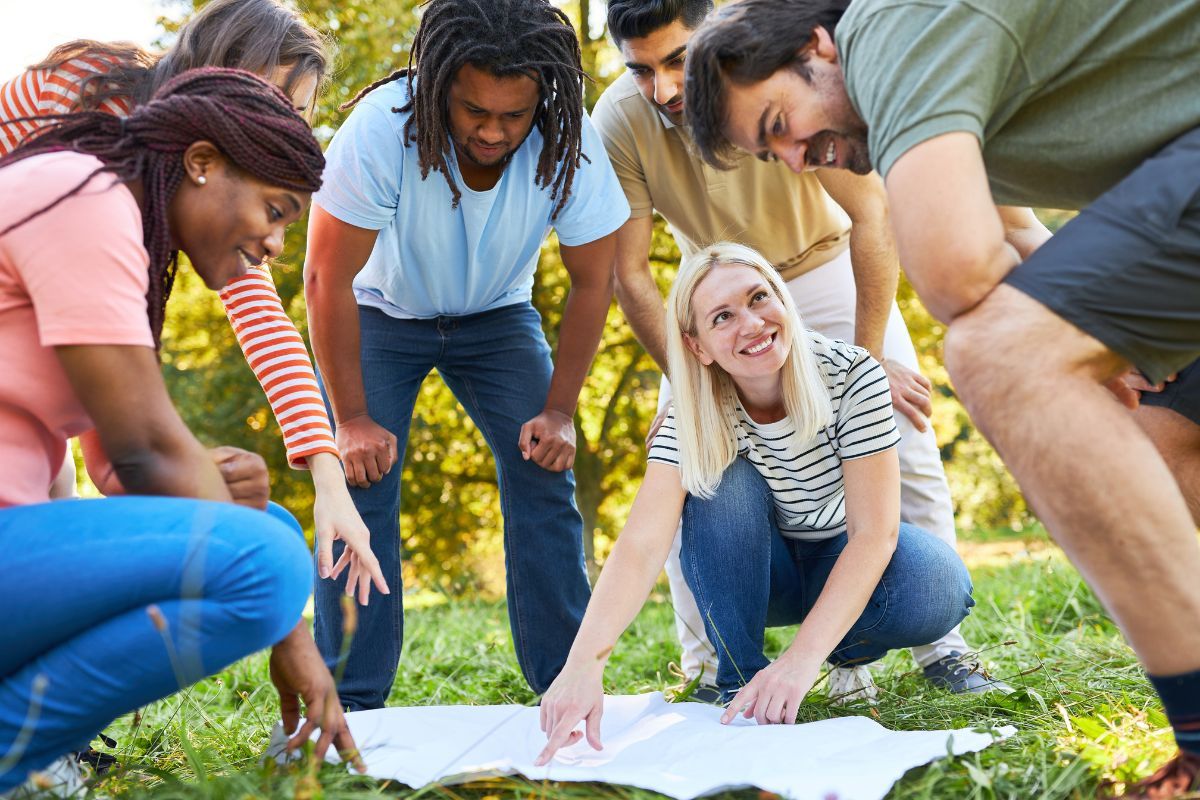 Those who are looking to spice up their vacation on Big Island should book a scavenger game and enjoy several hours of thrilling fun. These treasure hunts are available in both the town of Kailua-Kona and the spectacular Hawai'i Volcanoes National Park where you'll solve clues, and riddles to unlock your next attraction.
No matter whether you're traveling as a couple or a large group, you'll be guaranteed a fun experience and you may even find your inner competitor makes an appearance, determined to beat your fellow teammates.
Scavenger games on Big Island are an engaging way to learn the history of the destination, making it the perfect activity for kids. And, you'll have a virtual host encouraging you the whole time.