Nestled in the heart of the Canadian Rockies, Banff National Park is one of the most striking natural landscapes in the world. The park is home to a diverse array of wildlife, including elk, bighorn sheep, grizzly bears and cougars.
If you want to experience this abundance of mammals yourself, take a wildlife tour in Banff. These excursions provide you with a unique opportunity to see Banff's animals in their natural habitat and learn about their behaviors, and habits from knowledgeable guides.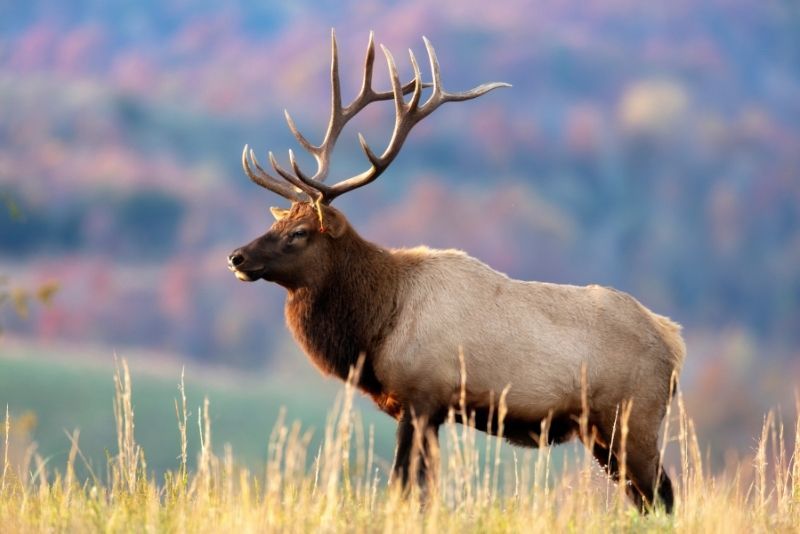 You will find below all you need to know about wildlife tours, one of the best outdoor activities in Banff.
What are the best wildlife tours in Banff?
Evening wildlife safari
This wildlife tour in Banff takes place at dusk when the animals that live in the mountains are the most active. You'll head out into the wilderness of Banff National Park, where you can see large mammals, such as bears, from the safety and comfort of a bus.
Your tour guide will provide you with information on different species, as well as dive into conservation efforts to prevent endangerment and extinction. While you cruise through the national park, you can keep an eye out for other mammals, such as deer and elk.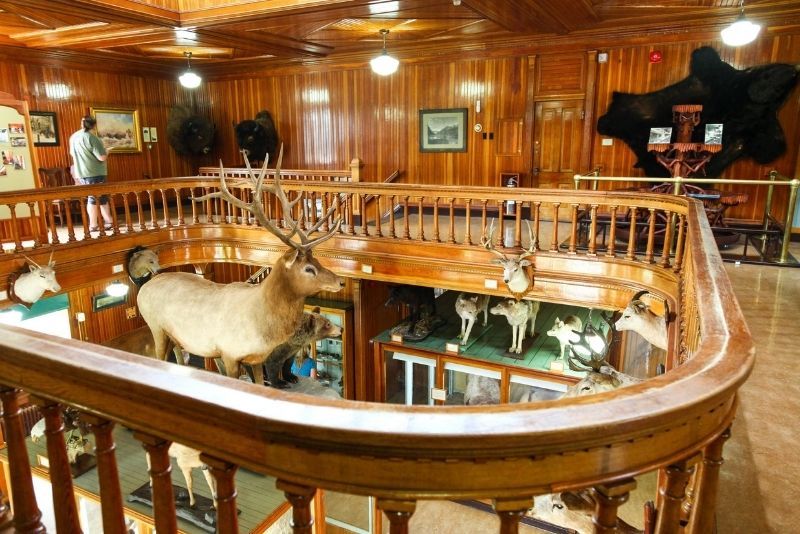 Winter wildlife tour in Banff
This wildlife tour enables you to experience Banff as a winter wonderland. You'll visit Bow Falls, which freezes over completely during the chilly winter months.
Other sights you'll see throughout your guided excursion include the iconic Banff Springs Hotel and the colossal Lake Minnewanka, which stretches over 20 kilometers long.
As you travel through the region, you'll have the opportunity to see elk, bighorn sheep and deer in their natural habitat. You'll warm up your frosty fingers with a steaming mug of hot chocolate and a snack before returning to the town of Banff.
Summer wildlife tour in Banff
The landscape of Banff changes significantly between the snowy winter months and the hot spells of summer. During the warmer months, you can enjoy the pleasant conditions around Banff, and see Bow Falls as it rages through Banff National Park.
As you arrive at Lake Minnewanka, you'll learn about the ghost town that exists under the surface of the body of water. The town has been below water level since 1941 and is now a popular scuba diving haunt.
You'll also travel to Hoodoos Trail, which is home to many fascinating sedimentary rock formations. Along the tour, you'll spot the park's resident wildlife, and learn all about their habits.
Canoe wildlife tour on the Bow River in Banff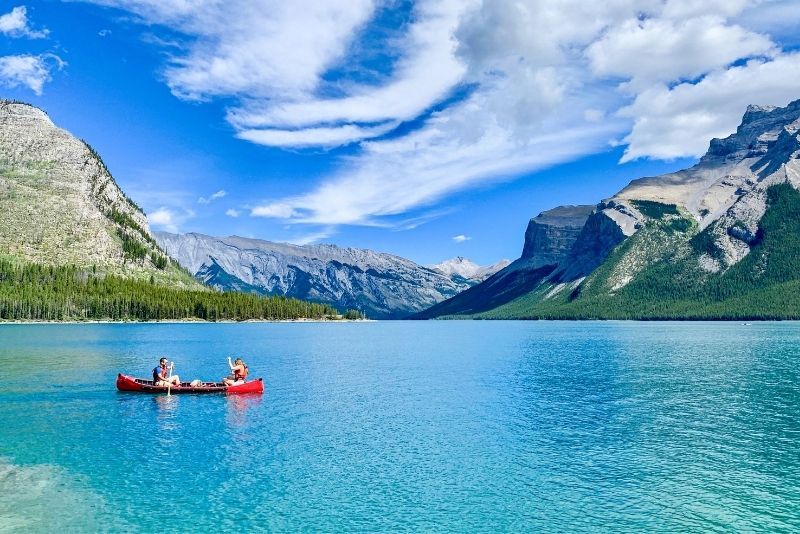 If you want to participate in a Banff wildlife tour with a difference, jump in a canoeing tour.
You'll sail along the Bow River in a large canoe that seats 12. You'll enjoy paddling gently along the river as you experience the magnificence of Banff National Park from the water.
Some of the species you may see from your position on the water include bald eagles, elks, muskrats and beavers. You'll learn about these creatures and how they can best be protected as you view them from a safe distance.
How much do wildlife tours in Banff cost?
Most wildlife tours in Banff cost between US$50 and US$60, regardless of whether you walk, drive or canoe around the national park.
What is included in a wildlife tour in Banff?
You can expect a professional guide to be included for the duration of your Banff wildlife excursion. Some tours also include a snack and drink.
Where do wildlife tours in Banff start?
Some wildlife tours in Banff include a hotel pickup service. If yours doesn't include this, you'll be asked to meet at a central point in town to begin your trip. This location will be easy to reach and you can see where it is before booking. This enables you to arrange transportation easily. Banff is relatively small and most destinations in the town are walkable.
How long do wildlife tours in Banff last?
Most wildlife tours in Banff last between two and three hours. However, if you're limited on time, you can choose to take a wildlife trip that lasts 1.5 hours.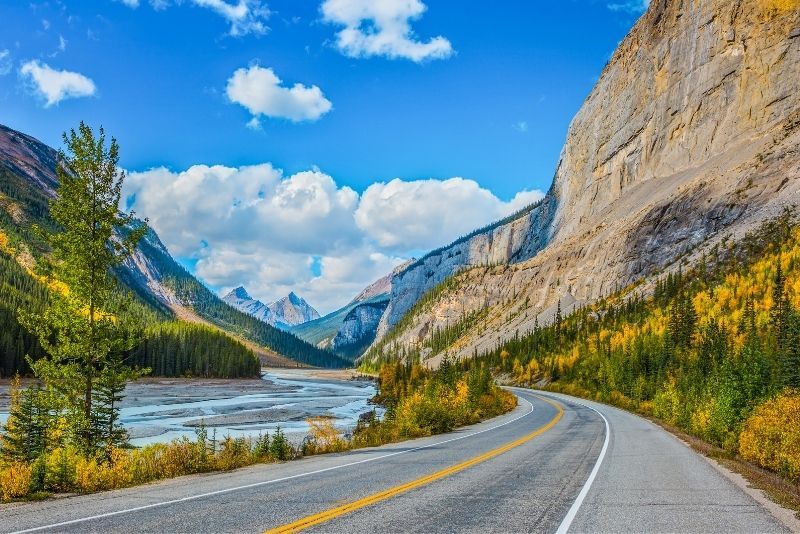 When is the best time for a wildlife tour in Banff?
The best time to take a wildlife tour in Banff National Park is during the early morning or early evening. During dawn and dusk, the animals are at their most active. At this time, there's a higher chance that you'll spot some of the more elusive beasts, such as bears.
Wildlife tours take you to many spots around Banff National Park and give you an excellent introduction to the region. Plan your excursion for your first or second day in town to get acquainted with the natural wonder of Banff.
Are there any combo available with wildlife tours in Banff?
Wildlife and sightseeing tour in Banff
If you have limited time in the ski town, you may consider taking a combination tour in Banff. You'll travel by van across Banff National Park to many of the most notable locations in the region. These include Hoodoos Lookout and Surprise Corner. You'll learn about the wildlife that lives in the park as you go and have ample opportunities to spot flora, and fauna.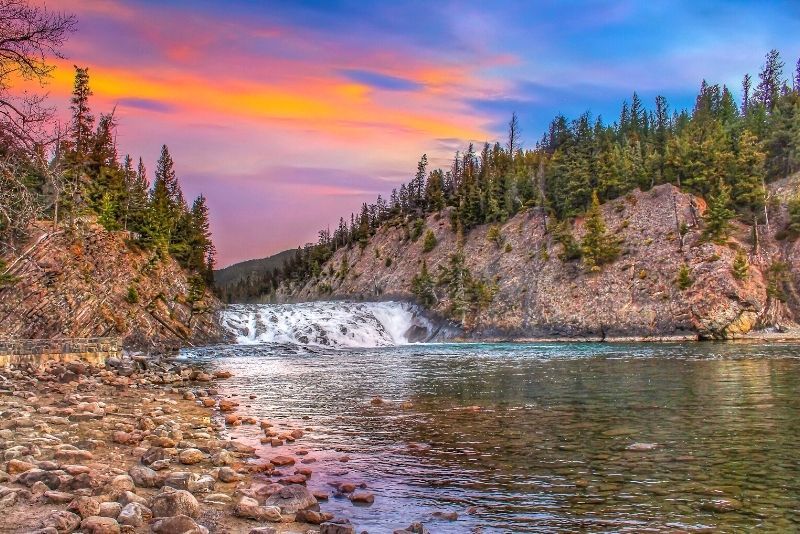 Is it safe to take a wildlife tour in Banff?
Banff wildlife tours are safe as you will be with a professional guide who has a wealth of experience hiking in the national park. Many tours take place on buses so that you can get closer to the animals while remaining safe.
What happens in case of bad weather?
Despite Banff's snowy nature, tours require good weather in order to operate. While your trip may continue if there is a light flurry of snow, it will be canceled if there are snow or rain storms. In this instance, you'll have the opportunity to rebook for another day or claim a full refund.
What wildlife can you see on wildlife tours in Banff?
There is an abundance of life thriving within Banff National Park. Over 50 species of mammals call the park home, as well as 311 species of birds, 19 species of fish and four amphibians.
Animals that reside in the park include:
Pine martens
Wolves
Coyotes
Cougars
Canadian lynxes
Bighorn sheep
Elks
Grizzly bears
Black bears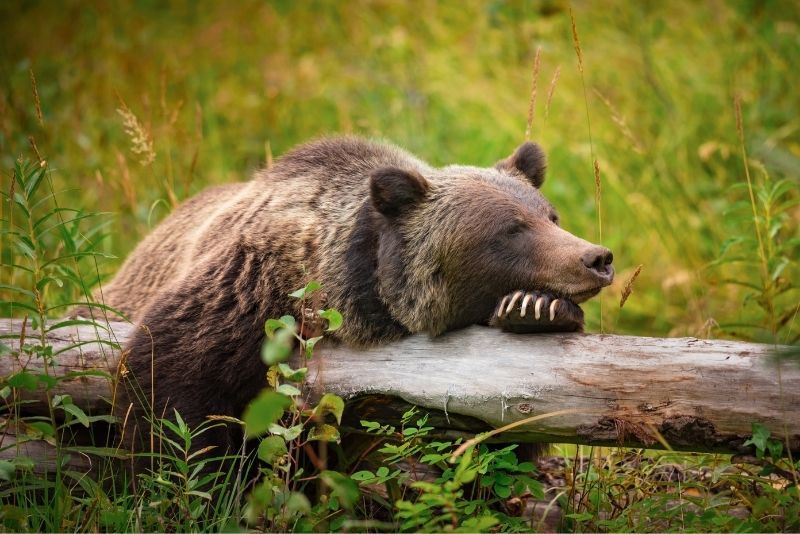 Travel tips
Never approach or feed wildlife inside Banff National Park. If you see a bear, ensure you maintain a distance of 100 meters.
Bring your camera with you on your wildlife tour in Banff, to capture an array of incredible wildlife and landscapes.
If you become separated from your tour group, contact the Banff dispatch team.