Imposing glaciers and untouched nature are the most notable features of southern Alaska. Anchorage is the perfect place to visit to experience these in all their glory.
A boat cruise in Anchorage gets you up close to mighty walls of ice that have been dominating the landscape for millennia. See orcas and belugas thriving in the icy water and spot bears and moose roaming free on the tranquil shores.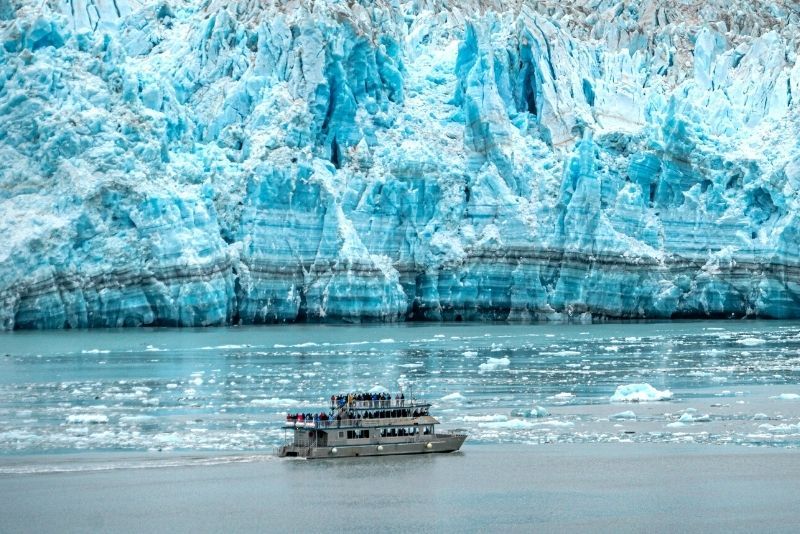 Here's all you need to know about boat tours, one of the most invigorating outdoor activities in Anchorage.
What are the most popular boat tours in Anchorage?
The abundant natural landscape of Anchorage is ever-changing and each season brings with it a new spectacle. Here are some of the most popular boat tours in Anchorage to see all its different faces:
Kenai Fjords National Park Cruise
Cruise across the spectacular Kenai Fjords to penetrate the iconic corners of the Alaskan wilderness. This 6-hour boat cruise in Anchorage lets you see sea creatures in their natural habitat with mammoth glaciers decorating the backdrop.
The protected waters of Resurrection Bay are home to whales, sea otters, sea lions and puffins with each animal sighting proving to be more captivating than the next.
Self-Guided Cruise and Hike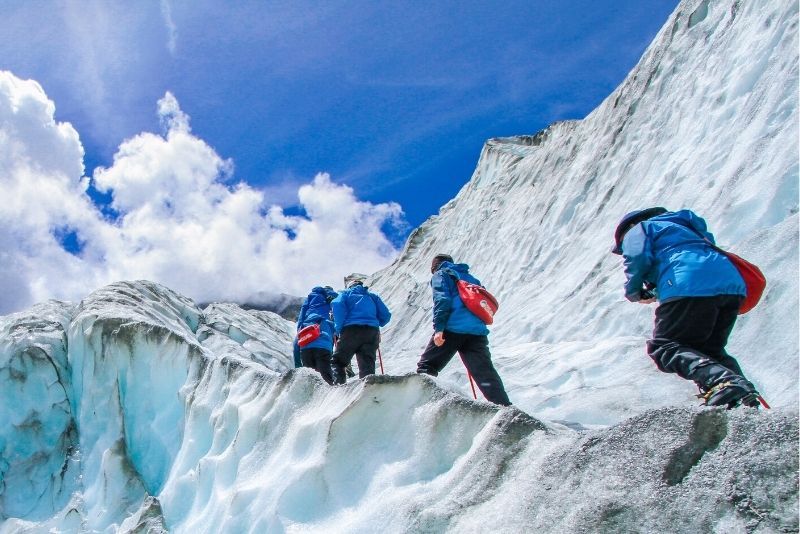 The full-day experience gives you the best of both worlds as you cruise past glaciers but also get the chance to hike alongside them. Visitors enjoy the scenery at their own pace and escape the demands of a large group excursion.
A coach transfer from Anchorage arrives at Portage from where you will hike 20 minutes to the boat launching area.
From there, you can enjoy a leisurely cruise before another moderate hike on the Byron Glacier trail. This unmissable trail takes you underneath Byron Glacier, a truly unmissable Alaskan icon.
Portage Cruise and Wildlife Explorer Combo
To experience the miracles of both land and sea, book a combo boat trip from Anchorage. The day starts with a scenic drive up to Turnagain Arm in search of Alaskan wildlife in their natural environment.
From there, you will pay a visit to the Alaska Wildlife Conservation Center to see rescued animals including wood bison, musk ox, and lynx.
The last adventure of the day is a 1-hour cruise to Portage Glacier. You will be only 90 meters from the ancient wall of ice, an imposing force of nature.
How much do boat tours in Anchorage cost?
A 6-hour boat cruise on the Kenai Fjords costs US$220 per person. This includes a light lunch and guided onboard commentary.
A more basic option is the self-guided cruise and hike. This cost US$99 per person but the cruise ticket price is not included. You are only paying for the shuttle transfer to and from Anchorage.
A wildlife explorer and glacier cruise combo cost US$230 per person and include your entry fees and cruise ticket.
Which places are visited?
Byron Glacier
Many of Alaska's glaciers are remote and difficult to come by but Byron Glacier is an exception. You can reach the glacier with an easy 1.5-kilometer walk along an accessible trail, leading to immaculate views of the iconic glacier.
If you continue past the trail you can also reach its famed blue-ice caves, one of the most beautiful sights in Alaska.
Portage Glacier
Portage Glacier is a mammoth ice wall in the Portage Valley. Cruises take you closer than 100 meters from the 10-story-tall goliath, where massive chunks of ice tumble into the piercing water below.
This dramatic geological feature serves as a connection between Prince William Sound and Turnagain Arm and is one of the main attractions in the Anchorage area.
Alaska Wildlife Conservation Center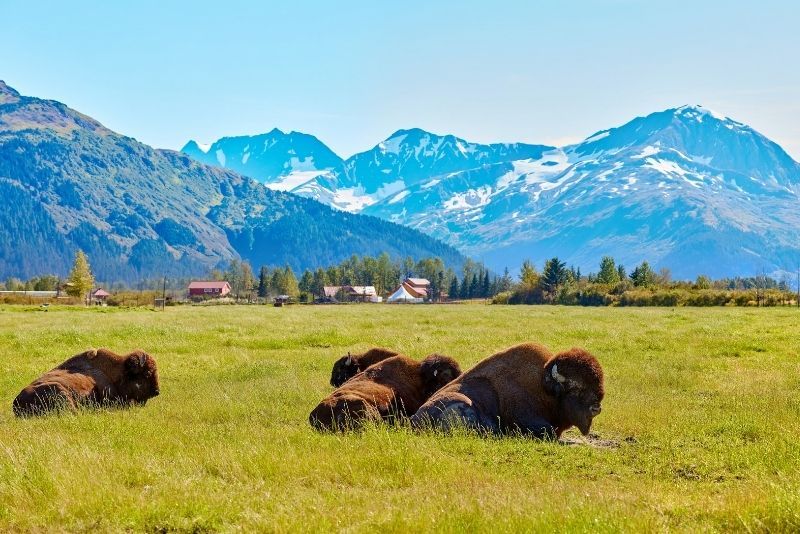 Alaskan wildlife is constantly under threat and the Alaska Wildlife Conservation Center provides much-needed care for animals who cannot be rehomed into the wild.
The animals live in large enclosures with several acres of land dedicated to mimic their natural environments.
How long does it last?
Anchorage cruises last between 5 hours and 8 hours. Some cruises are only 1 hour but they are paired with sightseeing opportunities and the whole experience lasts several hours.
Where does it leave from?
There are several starting points for cruises from Anchorage. Some tours start with coach pickup in the center of Anchorage while others depart from the docks in Seward or Whittier.
Your tour operator will send detailed meeting instructions upon booking and offer hotel pickup and drop-off if it is available.
When is the best time for a boat trip in Anchorage?
June to August is generally considered to be peak months in Alaska. During the summer there is an abundance of wildlife and lots of sunshine hours in a day.
April and May and August to November are the shoulder season with slightly colder weather but fewer crowds. There are also good seasons for boat cruises in Anchorage.
Is it safe?
Boat tours in Anchorage are generally safe. The tours are not recommended for people with heart problems or other serious medical conditions
Are children allowed?
Boat tours in Anchorage allow children all ages with an accompanying adult. In case of doubts, please check directly with your tour operator.
What happens in case of bad weather?
These boat tours operates in all weather conditions, please dress appropriately.
Which other water activities can be done in Anchorage?
Travel tips
Wear water-resistant and warm clothes on the cruise.
Wear comfortable shoes with good grip, especially if you will be hiking.
You can bring along your own food on long cruises and purchase drinks from the onboard bar.