Embark on a sightseeing marathon with an I Amsterdam City Card and save money at the same time. An I Amsterdam City Card allows you to access dozens of the city's hottest attractions but also discover a few lesser-known gems that might have otherwise slipped off your radar.
Choose a city sightseeing pass that suits your itinerary and pay only for what you have time for thanks to the various options available.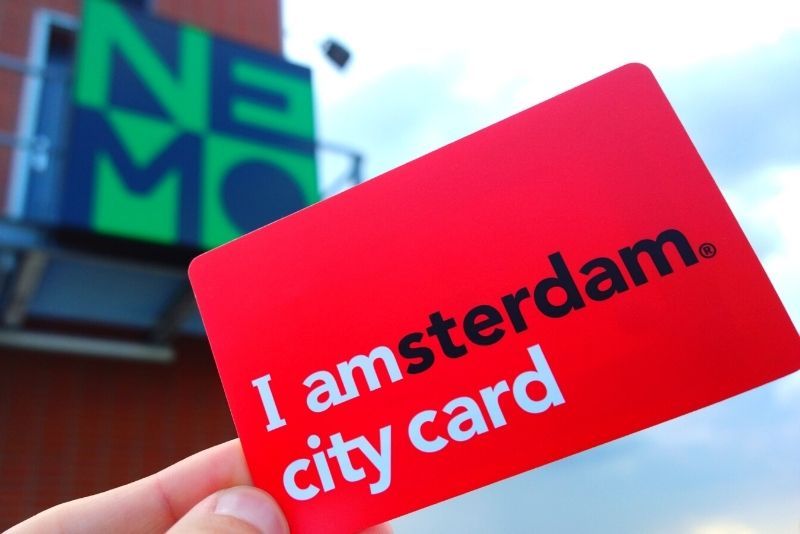 Here is a look at how an I Amsterdam City Card works and how you can get your hands on your passport to unforgettable adventure and sightseeing tours in Amsterdam.
What's the Amsterdam pass and what's included?
The I Amsterdam City Card offers a 360-degree way of exploring the capital city. You will have access to all the biggest attractions in the city which includes more than 70 museums.
It also covers your transportation needs with unlimited city-wide public transport by metro, tram and bus and also bicycle rental and a canal cruise.
To add even more value to your card, you can look forward to exclusive discounts at various attractions and experiences as well as a t selected restaurants.
Museums included in your I Amsterdam city card
Allard Pierson Museum Amsterdam
Amsterdam Pipe Museum
Amsterdam Tulip Museum
Architectuur Centrum Amsterdam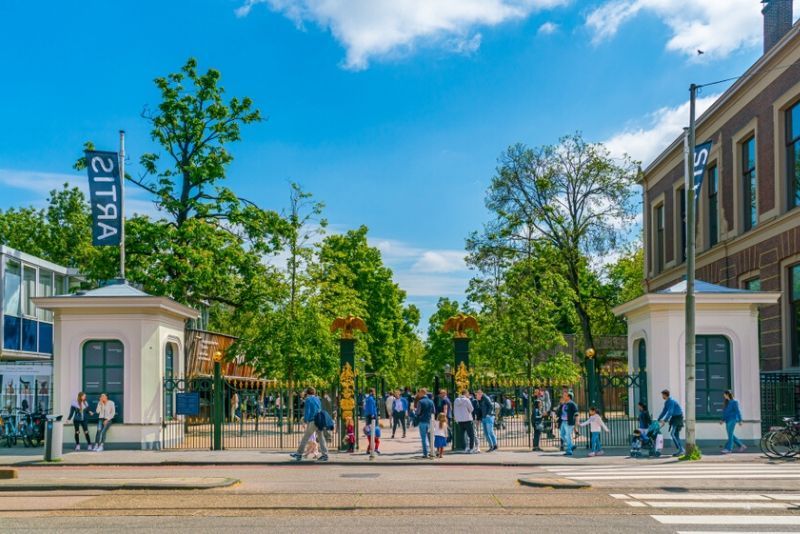 ARTIS Groote Museum
Cobra Museum Amstelveen
Diamond Factories and the Diamond Museum
Do-It-Yourself Foodie Tour
Embassy of the Free Mind
EYE Filmmuseum
Foam - Fotografiemuseum Amsterdam
Fun Forest
Gassan Diamonds
Geelvinck Pianola Museum
Het Grachtenhuis - Museum of the Canals
Hermitage Amsterdam
Hermitage - Museum of the Mind
Hortus Botanicus - Botanical Garden
Huis Marseille - Museum for Photography
Jewish Cultural Quarter - Portuguese Synagogue
Jewish Museum - Jewish Cultural Quarter
Luther Museum
Molen van Sloten & Kuiperijmuseum
Multatuli Museum
Museum de Dageraad
Museum Ons' Lieve Heer op Solder - Our Lord in the Attic
Museum Het Rembrandthuis - Rembrandt House Museum
Museum Het Schip - Amsterdam School Arts and Architecture
Museum Tot Zover - Funeral Museum
Museum Van Loon
Museum Willet-Holthuysen
De Nieuwe Kerk Amsterdam
Outsider Art Museum – Hermitage
Oude Kerk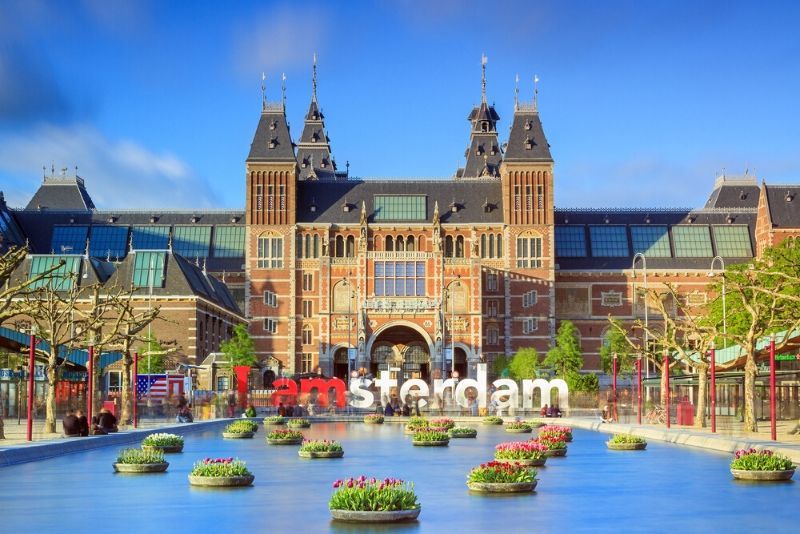 Het Scheepvaartmuseum - The National Maritime Museum
Science Center NEMO
The Studio NEMO
Stadsarchief Amsterdam - City Archives
Stedelijk Museum Amsterdam
THIS IS HOLLAND
Tropenmuseum
Verzetsmuseum - Dutch Resistance Museum
Woonbootmuseum - Houseboat Museum
There are also several fantastic attractions outside of Amsterdam if you are looking to do a day trip to Haarlem, Volendam, Enkhuizen, Zaanse Schans, Muiden, Naarden or Laren.
The I Amsterdam City Card is already helping you save money by grouping together dozens of fabulous museums but there are even more free treats to look forward to with your purchase:
Free canal cruises in Amsterdam with the Blue Boat Company, Stromma Canal Cruise, Lovers Canal Cruises or the Amsterdam Circle Line.
De Drie Fleschjes - Free shot of jenever (18+)
Holland Casino Amsterdam - Free entrance (18+)
Haarlem Tourist Office
After a long day of sightseeing and walking or cycling around, you might want to indulge in some live music or a theatre production and with the I Amsterdam City Card you can enjoy a 25% discount at these venues:
Bimhuis – Jazz
Boom Chicago — English improvisation comedy theatre
Muziekgebouw aan 't IJ — Contemporary music & classical music
Nationale Opera & Ballet — Dutch National Opera & Ballet
Museums are a great way to learn about a city but some attractions are just too tantalizing to miss. These fun and exciting attractions also offer a hefty 25% discount on their experiences:
Johan Cruijff ArenA Stadium Tours
Dutch Cheese & Wine Cruise or Cocktail Cruise
Fabrique des Lumieres
Fashion for Good Museum Amsterdam
House of Bols Cocktail & Genever Experience (18+)
Het Kattenkabinet - The Cat Cabinet
NXT Museum
Our House
STRAAT museum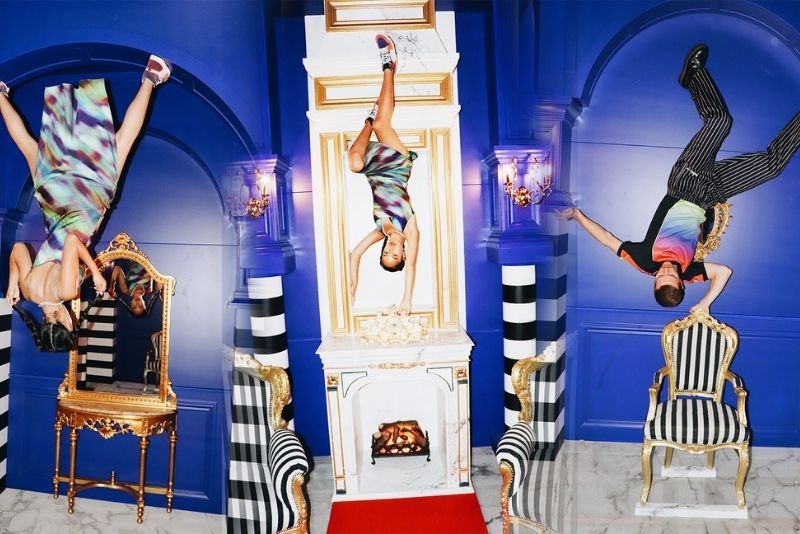 The I Amsterdam City Card offers unlimited rides on public transportation but if you are looking for something more interactive to get around the city, look at these transportation and rental offerings that are also discounted by 25%.
All of that sightseeing will surely work up an appetite. Get a 25% discount at some of the best cafes and restaurants in Amsterdam to keep you fueled up.
How does the Amsterdam pass work? How to use it?
The I Amsterdam City Card has a user-friendly system and you can purchase your card ahead of time online. The card is accessible on the I Amsterdam app and is only activated once you scan it at the first attraction or click "activate" on the app. You can also get your physical card at the Central Station at the I Amsterdam store.
There are 5 different cards to choose from, each offering a different time limit. You can get a 24-hour, 48-hour, 72-hour, 96-hour or 120-hour I Amsterdam City Card.
Some of the museums and attractions included on your card are extremely popular and you will need to book a timeslot ahead of your arrival. You can book your slot on the app or the I Amsterdam official website.
How much does an Amsterdam pass cost?
There are 5 I Amsterdam City Cards to choose from and they are based on how long you want your card to be active:
24-hours: €60
48-hours: €85
72-hours: €100
96-hours: €115
120-hours: €125
Is the Amsterdam pass worth getting?
If you can visit the Rijksmuseum, Artis Royal Zoo and Moco Museum in 24 hours, you have more than gotten your money's worth. That doesn't even include your free canal boat ride or public transport benefits.
With careful planning and a full itinerary, an I Amsterdam City Card price will be way below the value of all the attractions you visit.