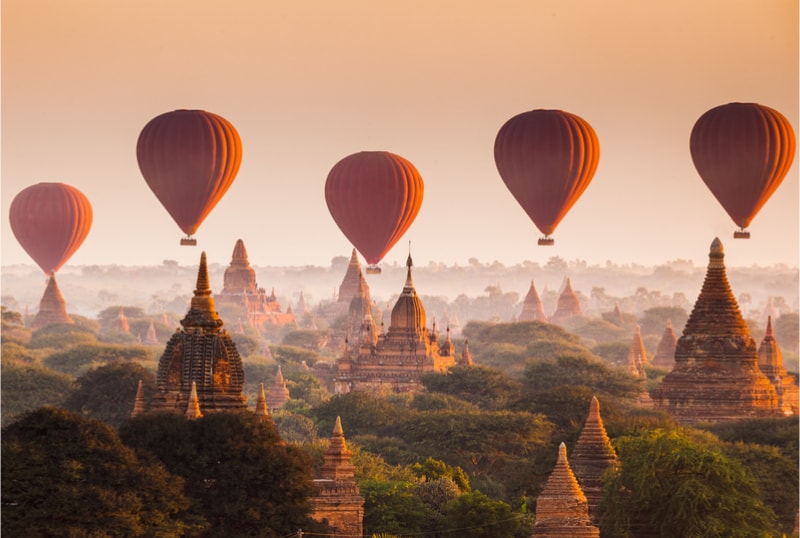 We know it takes a lot of time and effort to build traffic on your website in the competitive travel sector. As you probably know, affiliate programs are one of the best ways to earn something from the traffic on your website.
There are hundreds of travel affiliate programs that you can use on your website if you want to promote flights, hotels, car rentals, travel gadgets, etc.
But if you have enough experience as a travel blogger or publishers, you have probably seen the large opportunity of tours and travel activities' market, which includes guided visits, skip-the-line tickets, day trips, outdoor activities, cooking classes, shows, etc.
We have listed the 10 best Tours & Activities Affiliate programs, so that you can easily find which one is the most suitable for you.
1 – Viator Affiliate Program
Viator is one of the largest online travel agencies specialized in Tours & Activities. It is now part of Tripadvisor since 2013 and it offers a wide catalog worldwide.
Its affiliate program offers the following economic conditions.
A flat commission rate of 8% of the booking value
Cookie duration: 30 days
Scroll to the bottom of our page to read about the meaning of commissions and cookies.
2 – GetYourGuide Affiliate Program 
GetYourGuide offers a large catalog of tours and activities (over 34,000 products), with a special focus on European destinations.
A flat commission rate of 8% of the booking value
Cookie duration: 31 days
3 – Musement Affiliate Program
Musement has a great choice of local tours and attractions, specially curated in Italy and Spain.
The main conditions of its tours & travel activities affiliate program are:
Commission: it depends on the affiliate network. It can be a fixed commission of 7% or a revenue share of 30-50% of the commission earned by Musement on each product sold
Cookie duration: 30 days
You can check all the conditions following this link.
4 – Tiqets Affiliate Program
Focusing on entrance tickets for museums & attractions, Tiqets offers a great website and a solid affiliate program. Sign up on this link.
Commission: 50% share of Tiqets' gross transaction margin
5 – Klook Affiliate Program
Based in Hong Kong, Klook offers great deals particularly on attractions tickets and travel activities in Asian destinations.
Its tickets & activities affiliate program offers:
Commission: flat rate of 2-5% depending on the product
Sign up on its affiliate page.
6 – Civitatis Affiliate Program
Focusing on Spanish and Latin American markets, Civitatis offers a wide selection of tours & activities. Civitatis has a wide catalog in Spanish language.
The main conditions of its tours & travel activities affiliate program are:
Commission: the starting level is 8% and it goes up to 10%
Cookie duration: 30 days
7 – Adrenaline Hunter Affiliate Program
Adrenaline Hunter has definitely a notable catalog in terms of outdoor activities: over 7,000 adventures and sports worldwide. If your readers are seeking adrenaline-filled activities for their trips, it might be a great choice for you.
Adrenaline Hunter affiliate program offers:
Commission: the starting level is 8% and it goes up to 10%
8 – TripAdvisor Affiliate Program
Tripadvisor does not have a specific affiliate program for tours and activities (TripAdvisor Experiences).
TripAdvisor has a general affiliate program but its commission is only available for hotels on TripAdvisor. There is no commission on vacation rentals, flights, attractions or restaurants via this program.
Tripadvisor Experiences are the same as the ones offered by Viator (Viator is owned by Tripadvisor). Therefore, you might join the affiliate program of Viator or opt for the one of TourScanner (below).
9 – Expedia Affiliate Program
Expedia does not have a unified affiliate program, but it depends on the country in which you apply for. Conditions also change widely.
If we consider the United States, conditions are as follow:
tours and activities are paid with a commission of 5%
the cookie lasts 7 days.
You need to use Commission Junction as an affiliate network and you can join here.
10 – TourScanner Affiliate Program
TourScanner has created a unique search engine able to aggregate the products of most websites selling tours, tickets and travel activities. With over 500,000 tours & travel activities in the world, TourScanner can provide you with the largest catalog available on the market.
Moreover, TourScanner Affiliate Program offers great economic conditions:
A flat commission rate of 10% of the booking value
Cookie duration: 45 days
Additional information about affiliate programs

How are commissions usually calculated?
Affiliate commissions are calculated using 2 models:
Fixed commission (flat). You get a fixed percentage of the booking value paid by the customer
Revenue sharing commission (variable). You get a portion of the revenue earned by your partner on that specific sales.
For example, let's assume these values for one transaction:
the booking value is US$100
a fixed commission is 10%
a revenue sharing commission is 50%
your partner commission is 18%
These are the results:
With the fixed commission model, you will get US$10 -> (10% * $100 = $10)
With the revenue sharing model, you will get US$9  -> (50% * 18% * $100 = $9)
With the first model, you know how much you will get. With the second model, it depends on the partner commission and the products that you sell. The partner commission can be anywhere between 5% and 25%, but you don't know it in advance.
What are a cookie and its duration?
A cookie (which is not a biscuit :)) is a small file saved on the browser of a user when he visits a website. This file is used to recognize the user if he goes back to the same website in the future.
Therefore, within an affiliate program, let's assume that:
A user clicks on the link (with the tracking code) on your website and land on the partner website. The user leaves without buying anything.
Some days afterward, the user goes back to the partner website without clicking on the link on your website and buys something.
If he has an active cookie (not expired), the transaction will be assigned to you (because the cookie is read).
Therefore, for you it's better to have a cookie lasting as long as possible.
What else should I take into consideration?
Besides commissions and cookie duration, you should consider:
the size of the catalog offered
the quality of the catalog in your top destination
the size and quality of the catalog in the language of your users
website design, speed and ease-of-use
ease of integration
TourScanner Affiliate Program has been designed for bloggers and publishers. It offers great conditions and it is easy to use. Try it out!