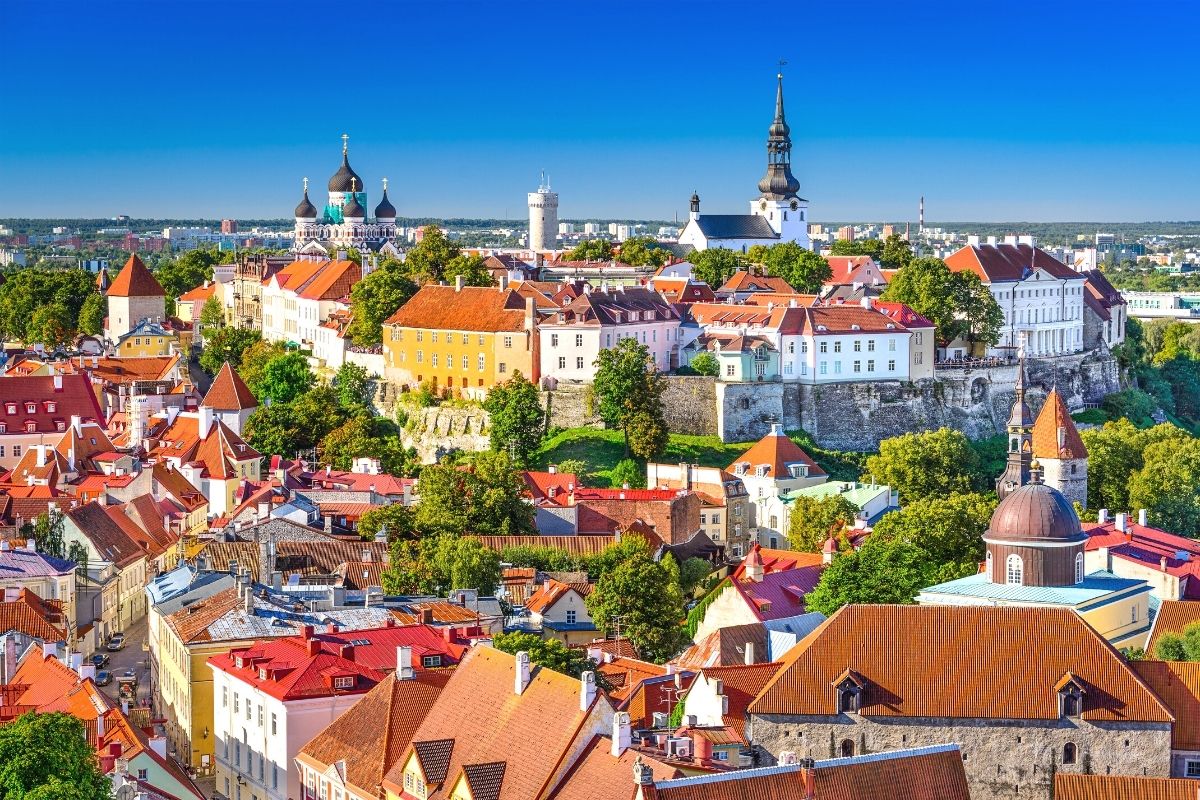 Tallinn makes a name for itself throughout Europe as one of the best-preserved Medieval towns left on the continent. Recognized as a UNESCO World Heritage Site, the Estonian capital is welcoming approximately 4.56 million visitors each year.
With sites like the longest-running pharmacy in Europe (500 years), becoming the home of Estonia's oldest cafe, and being recognized as Europe's own Silicon Valley – Tallinn covers a wide range of interests and offers an incredible amount of activities.
Doused in thousands of years of history, charm, and keeping specific influences in its food, culture, and ways of life, Tallinn is a city bringing everyone back to the 13th century.
Though history plays a big role in the incredible amount of things to do in Tallinn, numerous nature day trips are also part of the fun to explore in this incredible city!
From walking the wood footpaths at Lahemaa National Park, to a peaceful day of nature and culture at Prangli Island, you're in for a long list of nature activities near Tallinn!
Sounding great? Let's explore more activities to do in Tallinn!
Want to dive straight in? Browse our catalog now!
1 – Have a stroll throughout the Old Town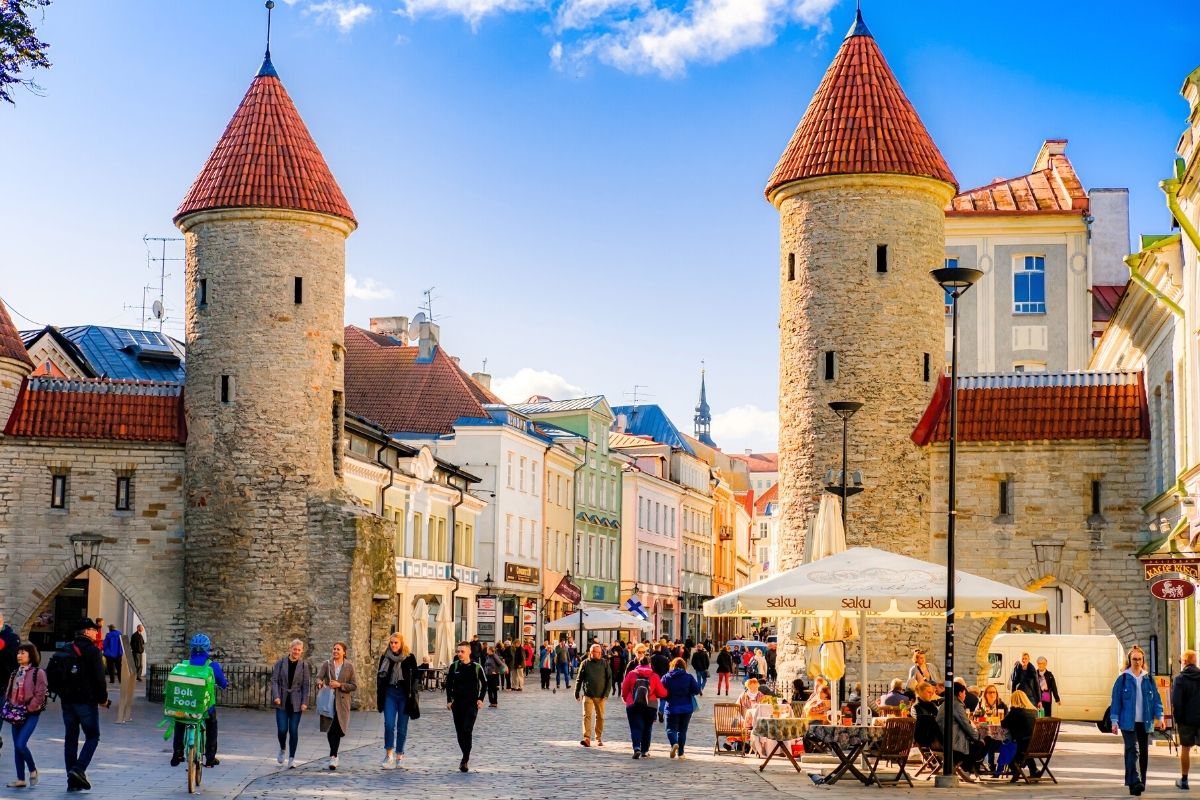 The 13th century Old Town of Tallinn dates is most commonly known for its well-preserved Medieval architecture decorating the city today.
Visit Tallinn Town Hall, and explore the Raekoja Plats which are the scene of various Estonian celebrations, and be immersed in the lively terrace and cafe culture all around.
Step into Towners' Square where Medieval history meets contemporary green spaces, with over 2 kilometers of the city's original city walls while enjoying the park's amenities.
Commemorate your visit to Tallinn by snapping a historical Medieval photo, where you'll get to trade your modern clothes for a Medieval outfit and accessories for a unique photo!
Walk through the Viru Gate, the old gates to the city, and gaze up at their majestic ivy-leaf layers, snaking up to the pointy roofs.
Later, join a walking tour or a fun bike tour to take you throughout the historic Old Town center to explore the Danish King's Garden and Freedom Square.
2 – Get expansive views of Tallinn at the Hellemann Tower and Town Wall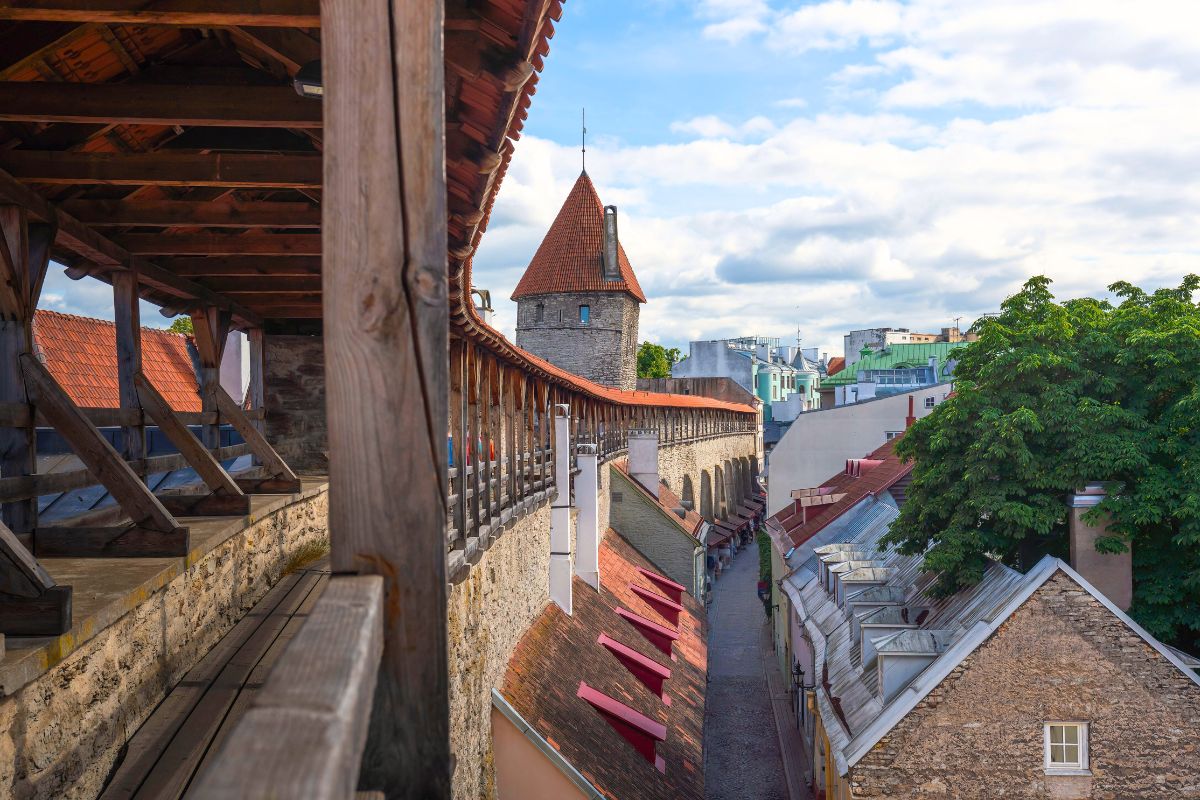 Ready to see a great viewpoint over Tallinn? You must visit the Hellemann Tower and Town Wall, and get an expansive view of Old Town Tallinn while admiring the medieval architecture of the city from a new perspective.
Named after a local resident named Helle Holleman, the Hellemann Tower and Town Wall requires a bit of a steep climb up the steps, but with a few breaks (if needed) you'll get up there and see that it was worth it.
Today the tower houses an art gallery and an Inn, but you can also step in to walk the defensive structure and learn more about its strategic location back in medieval times.
You can buy tickets starting at 4 euros.
3 – Spend a few hours admiring Kadriorg Palace and Kadriorg Park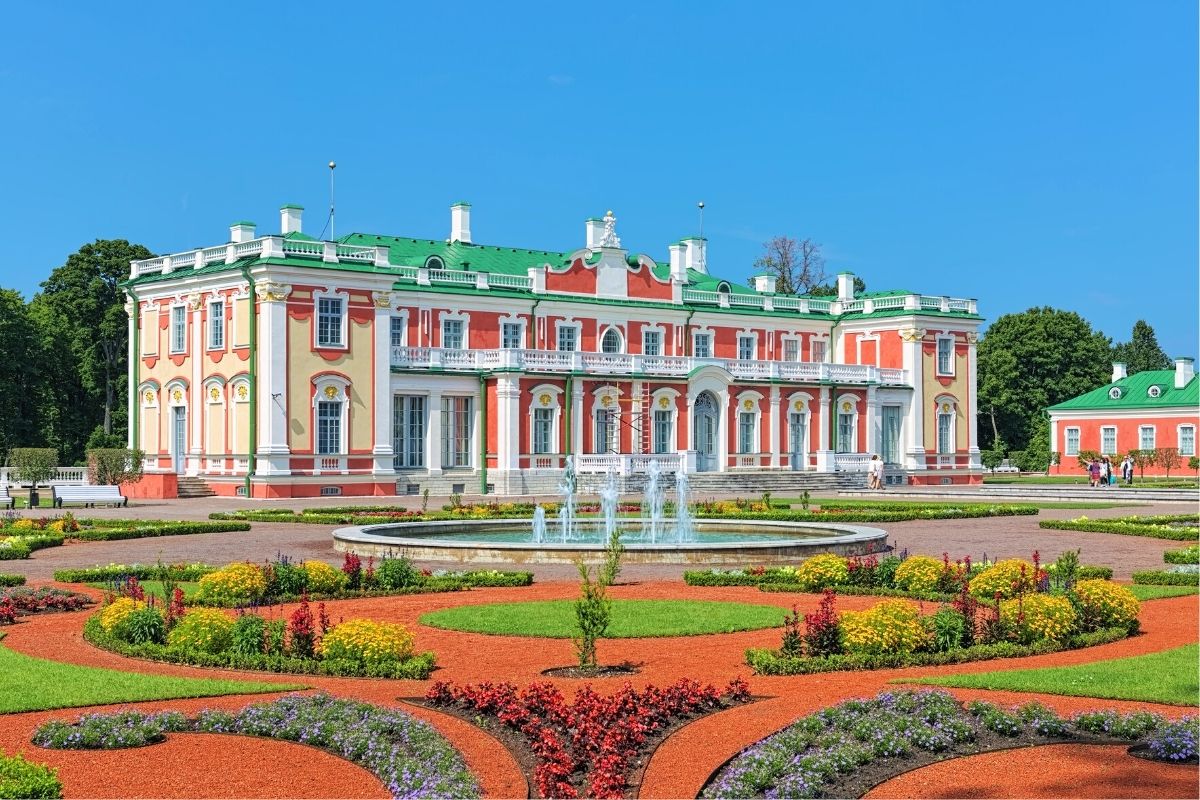 The Kadrioge Palace is known to be one of the best examples of Baroque architecture in Estonia and all of Northern Europe.
Built in 1718, the palace was constructed by the Russian Tsar Peter l of Russia for his wife, Catherine.
Inside, make sure to step into the Kadriorg Art Museum, housing a remarkable collection of national and international art pieces dating from the 16th-20th centuries.
Marvel at the Kadriorg Park beauty, brimming with picturesque walking paths, adorned with fountains, and serene gardens, including a prominent Japanese Garden not to be missed.
Within Kadriorg Park, check out the Children's Museum Miiamilla for a fun, interactive museum experience for children, packed with endless activities.
Visit the Russalka Memorial built to commemorate those who lost their lives on the Russalka ship expedition.
4 – Hop on the Skywheel of Tallinn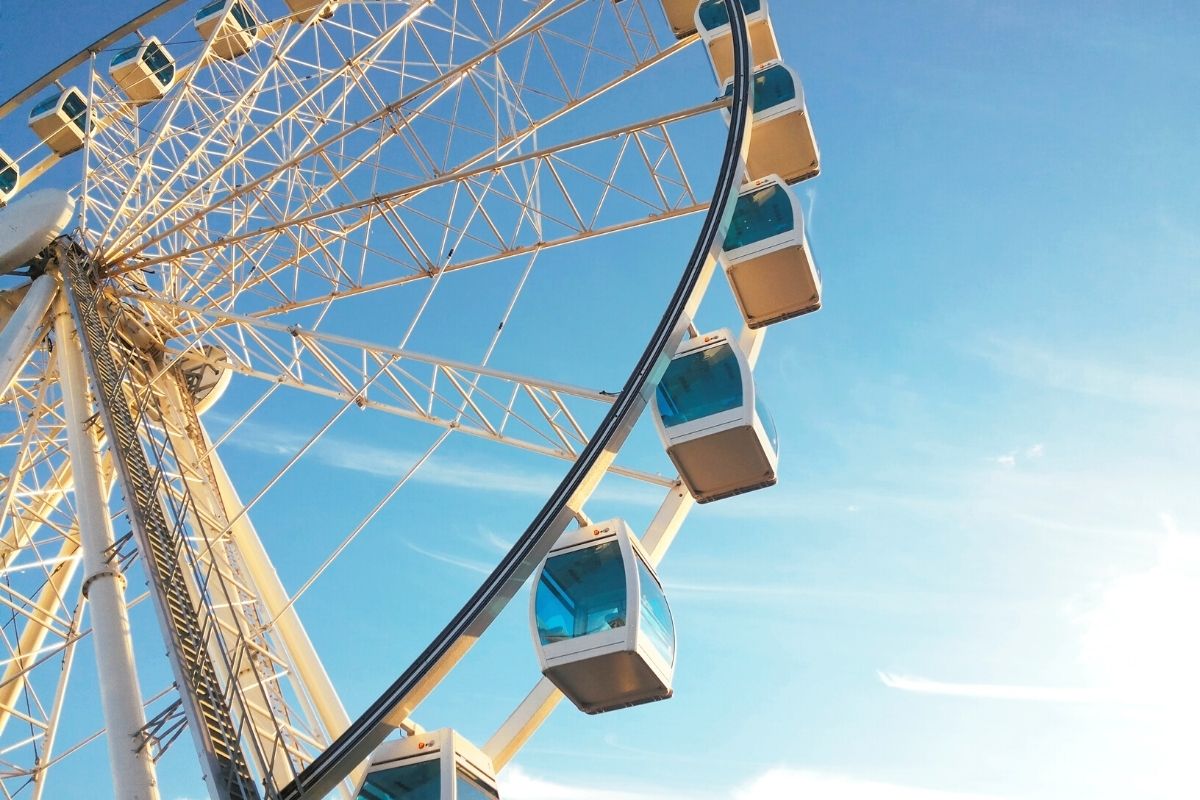 Want to get incredible birds-eye views of Tallinn? Consider booking a ride on the Skywheel of Tallinn, which resembles a huge, enhanced, and futuristic Ferris Wheel.
Going up 120 meters high, visitors can enjoy outstanding views of the city skyline, the Old Town, the sea, Lake Ülemiste, and beyond.
The covered pods are safely equipped to accommodate groups of up to 6 and are wheelchair and stroller friendly.
Take a sunset ride, and see as the sun paints its golden light on the city as you sip your champagne or simply just absorb the moment.
Book your ticket and the experience you'd like to have ahead of time. Tickets for adults start at 10 euros and family prices start at 28 euros.
5 – Experience Tallinn's innovations inside the Telliskivi Creative City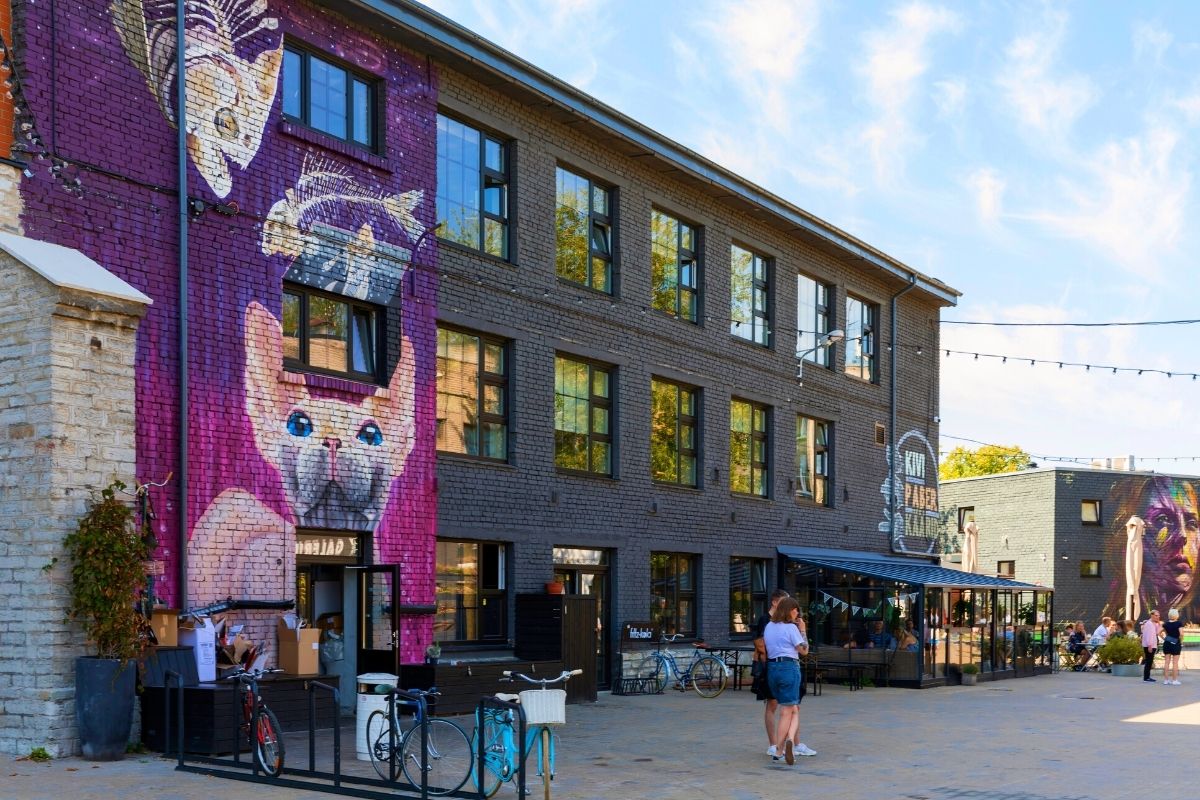 10-15 minutes walking distance from the Old Town is the inventive Telliskivi Creative City, an art space comprised of various art galleries, innovative start-ups, shops, cafes, small businesses, and so much more.
Housed inside an old industrial complex, walk around the buildings with shops offering a contemporary flea market vibe.
Visitors can expect to find over 25 different shops and over 200 different companies housed inside the art complex.
Check out their website to learn about upcoming cultural events that are constantly held in this space.
Situated within Tallinn's version of Soho called Bohemian Kalamaja, ("Fish Town"), consider its history as a fishing harbor when visiting this creative hub.
The area has experienced a wave of contemporary and hipster influence, intermingling with its industrial, wooden houses appearance.
6 – Go inside one of the impressive Alexander Nevsky Cathedral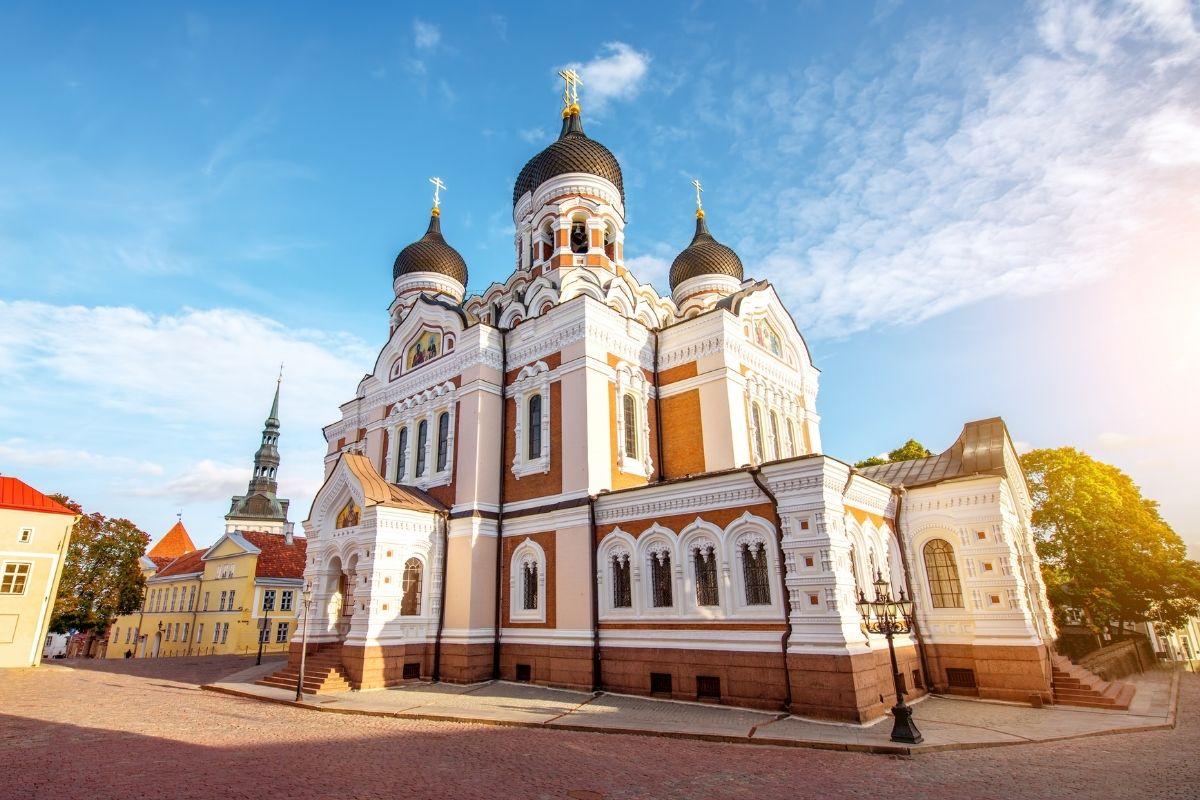 The Russian Orthodox church of Alexander Nevsky Cathedral is one of the most beautiful in Estonia and one to explore for yourself to see the intricacy and beauty of the Russian Revival style.
Iconographies, impressive mosaics, and art adorn the inside of the cathedral, which was built to honor the Prince of Novgorod, Alexander Yaroslavich Nevsky, who fought against the German crusaders entering the territory in 1242 and during the invasion of Estonia by Russia.
Despite a bit of controversy created when it was first established on Toompea Hill, replacing a previous religious statue, today, visitors and locals see this structure for its architectural beauty.
Located in the historic Old Town, the Alexander Nevsky Cathedral is open Monday-Friday, 8 am – 7 pm.
7 – Take a day trip to nearby Helsinki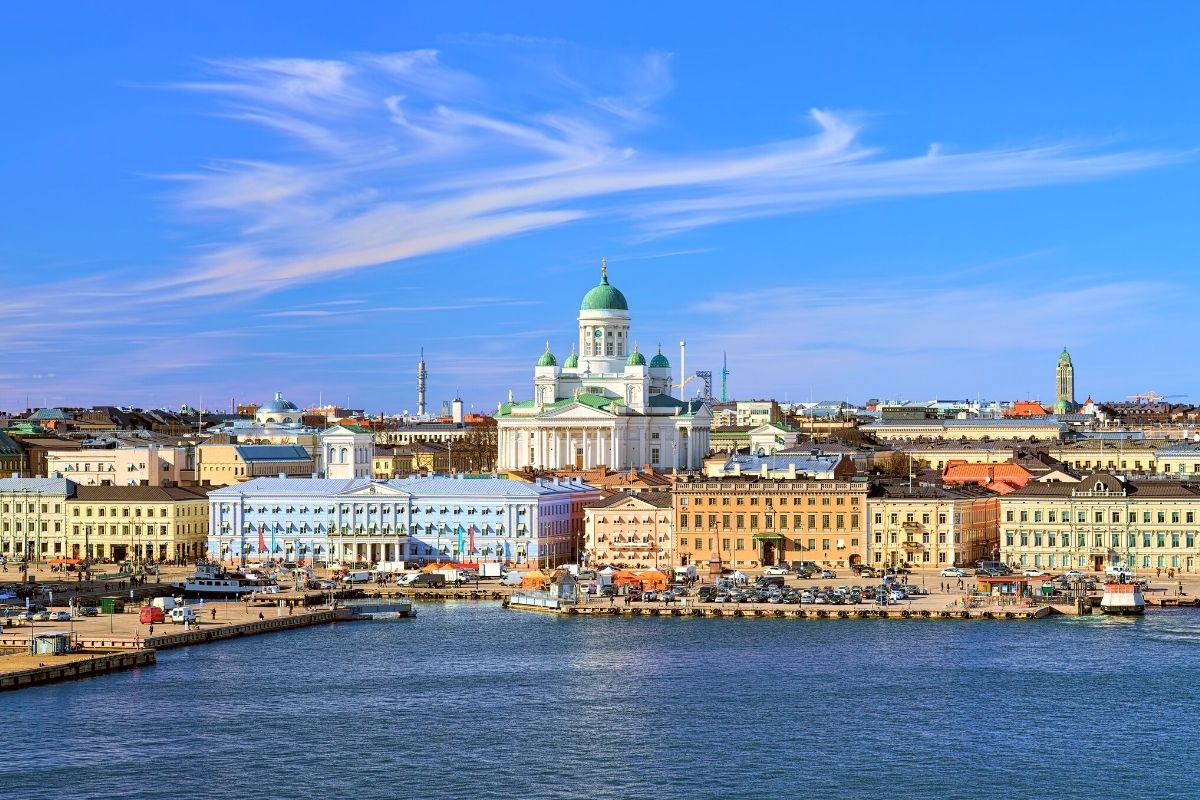 The advantage of traveling to Europe is the abundant opportunities for day trips even to other capital cities of other countries.
Helsinki makes its way onto travelers' lists of things to do in Tallinn for its distance from Tallinn, only a 2-hour ferry shuttle.
With travelers and locals frequently traveling between cities, take advantage and book a day trip tour that will ease the journey from Tallinn to Helsinki, and offer a great number of activities and sights to see for the duration of your experience.
Ride comfortably on a climate control ferry, catch sight of a few of Finland's beautiful archipelagos, get to know Helsinki's historic center, try local foods like pickled herring with ruisleipä (rye bread), and so much more.
Tour prices start at $27 USD.
8 – Get unmatched views of Tallinn at the Kohtuotsa and Patkuli viewing platforms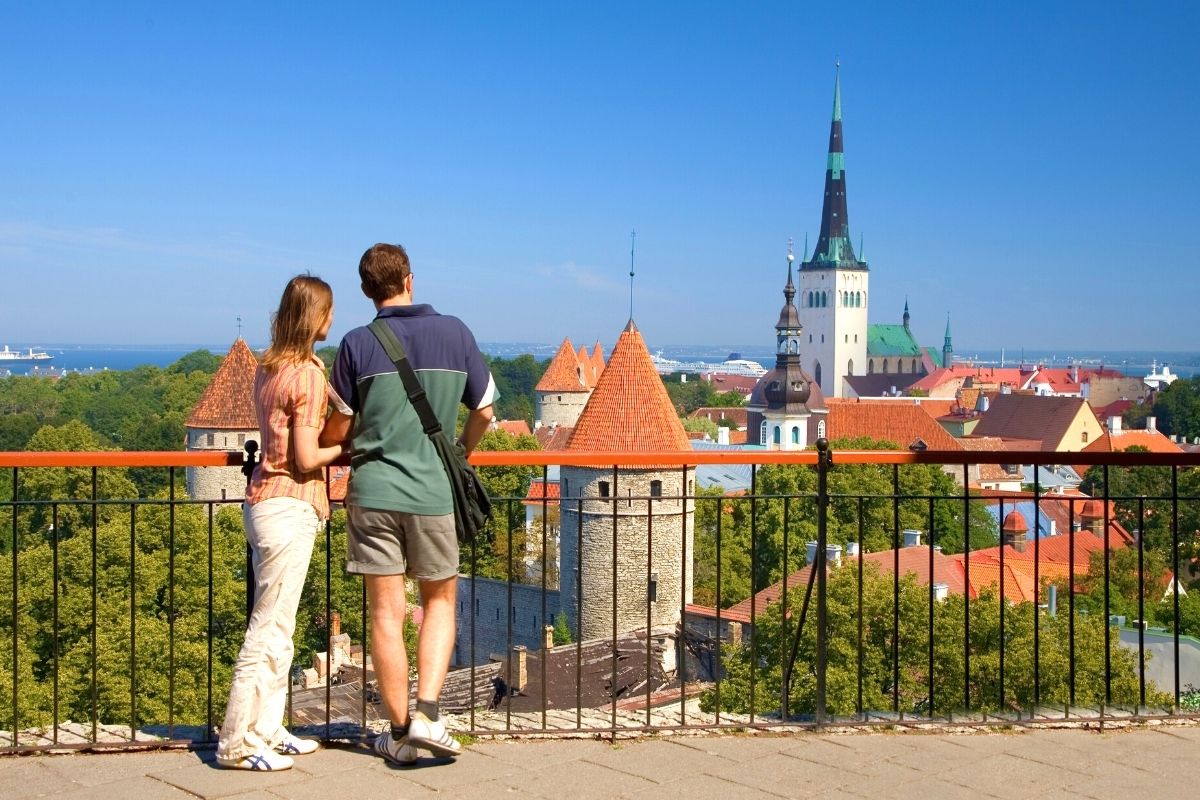 Get breathtaking views of Old Town Tallinn at two of the most coveted viewpoints that draw in travelers all year round.
While both offer stunning views, the Patkuli viewpoint is known for the wall that says "The Times We Had. It's often a selfie Mecca for those traveling to Tallinn to get their shot with the quote and gorgeous Old Town background.
The Kohtuotsa viewpoints located on the northern side of Toompea Hill boast picturesque and fairytale views of red roofs, pointy church spirals, and off onto the distance, the sight of the blueness of the sea.
Both viewpoints are free to enter, and not far from each other as they are both on Toompea Hill. Beat the crowds by going before 10 am or after 5 pm.
9 – Get a taste of the local culture on a food tour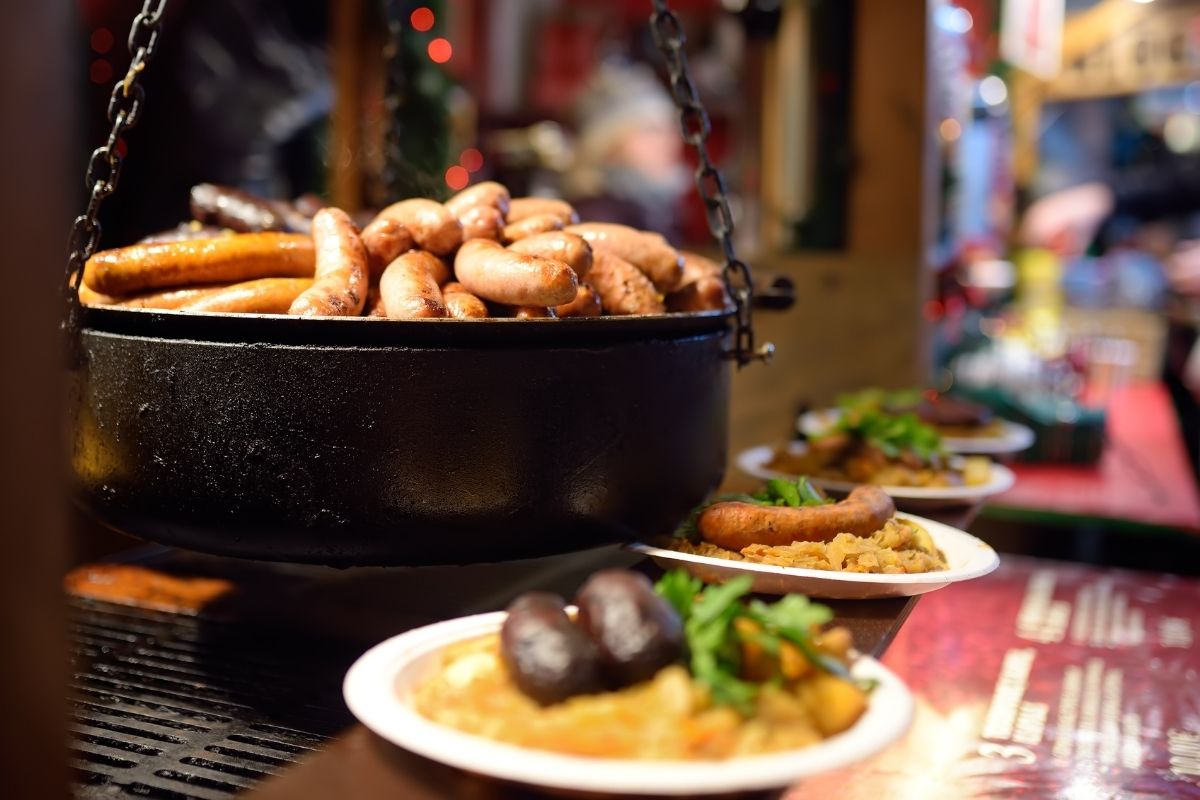 Estonian cuisine is directly influenced by its proximity to the Baltic Sea, its frigid temperature, as well as the emphasis on quality over quantity.
Try some of Tallinn's most iconic dishes such as Kiluvõileib (traditional open-face sandwich with marinated sprat fillet), smoked fish, Vastlakukkel (sweet rolls), and their national dish, Baltic dwarf herring.
Take a locally crafted food tour to really get a true taste of Estonian cuisine, including a variety of forest foods, fresh produce, the emphasis on farm-to-table for Estonian chefs, and the local eating culture and holiday food traditions.
Though some of the food has Scandinavian, German, and Russian influences, the Estonians have developed their own flavor, and pride themselves on their unique dishes. Learn about this and more from local Estonian food tour guides.
10 – Enjoy the Tallinn Zoo – Estonia's only zoo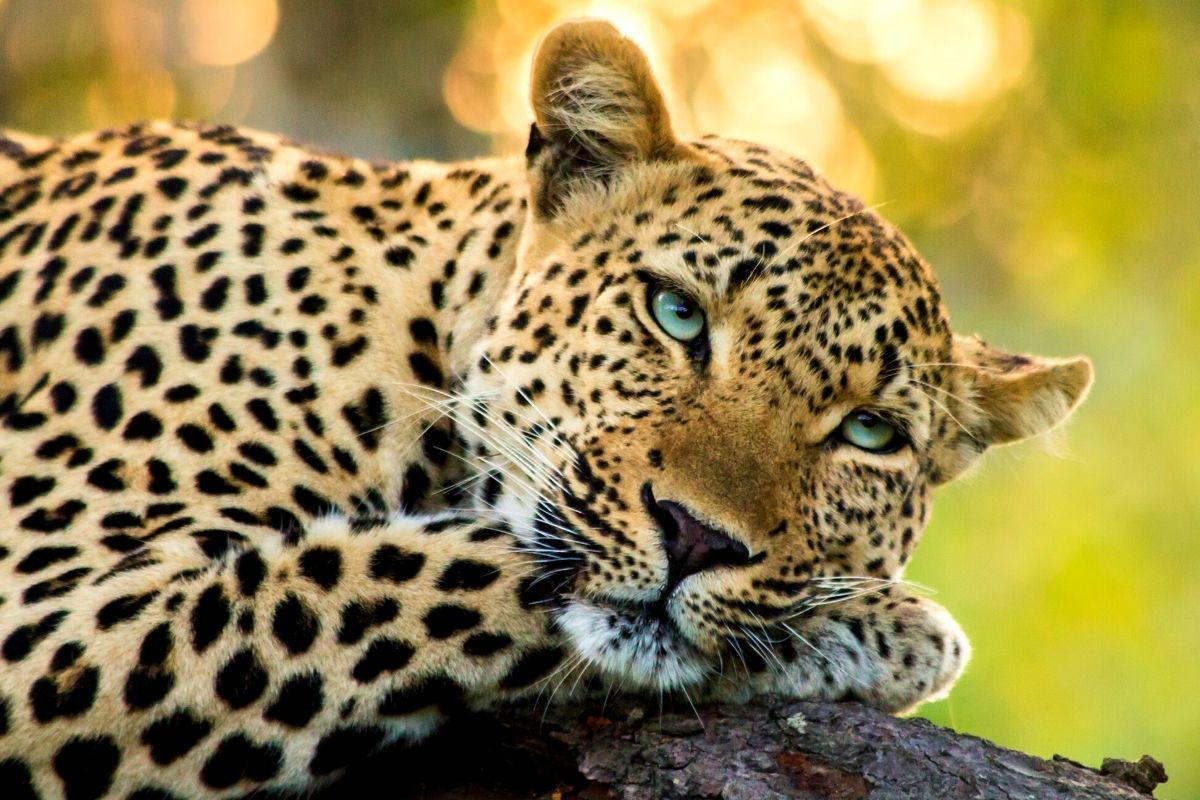 Considered to be Estonia's only zoo, and the most visited in the Baltic region, the Tallinn Zoo is a huge space that houses over 13,000 different animals, living and coexisting from all corners of the world.
The zoo's priority is to responsibly educate visitors on wildlife and the environment while caring for the well-being of the animals at the zoo.
Learn about the zoo's affiliation with reproduction programs, and animal resettlement programs, designed to help conserve and save endangered species.
Take a general 2-hour tour of the zoo with one of the zoo tour guides, for an additional cost of 80 euros, or book a specialized tour focusing on a specific species of animal for the cost of 60 euros. All bookings can be made online.
11 – Plan a day trip to Lahemaa National Park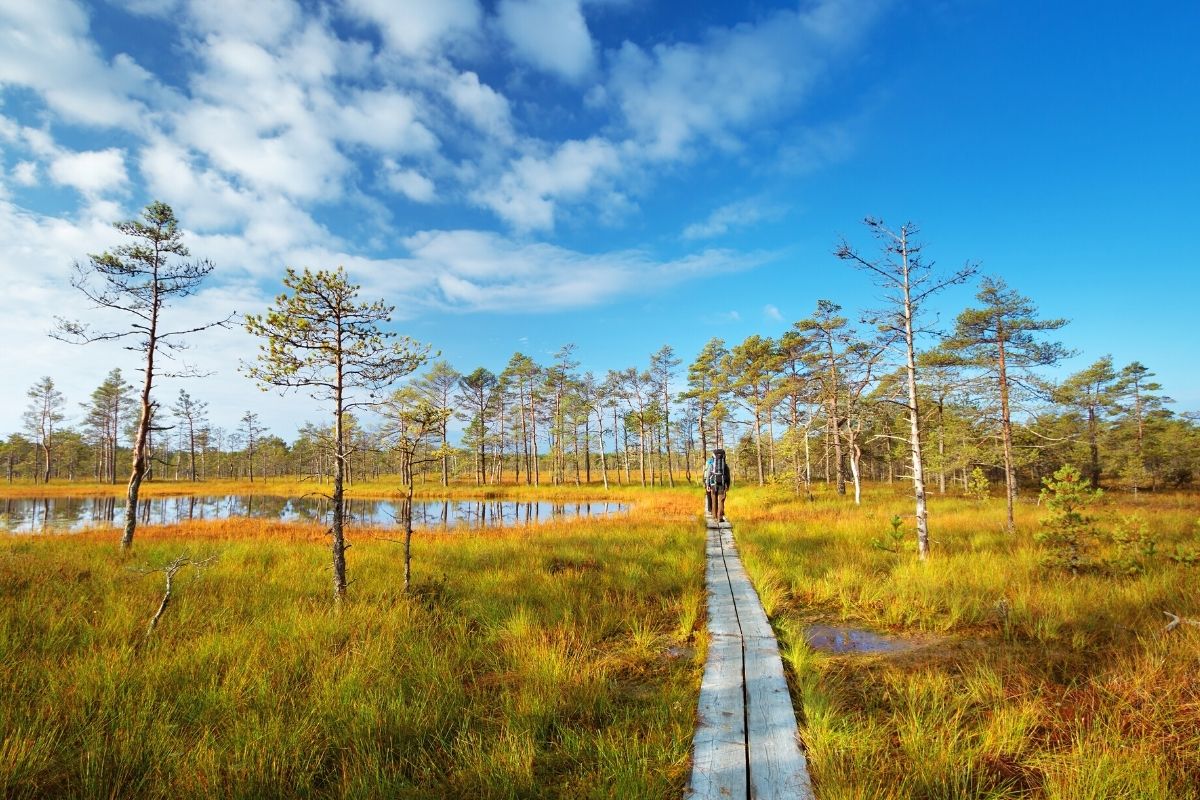 Lahemaa National Park was named 2020's Top Ten Sustainable Destinations and is considered one of Europe's most important forest conservation areas, offering visitors sites of rivers, limestone cliffs, forests, beautiful seashores, scenic bogs, meadows, and much more.
Lahemaa National Park is Estonia's largest national park, covering ​​747 square kilometers, it was the first recognized national park in Estonia in 1971.
Walk through Viru Rabba, a scenic bog wooded pathway, walk 3 hours to the beautiful Käsmu Peninsula, and walk the famed Käsmu nature and cultural history trail, showcasing natural rock formations and nonstop natural beauty.
You can get to Lahemma National Park via public transportation, which may take a bit of time, or you can book a tour that includes ground transportation, a guide and departs from central Tallinn.
12 – Jam out at the Balti Jaama Turg market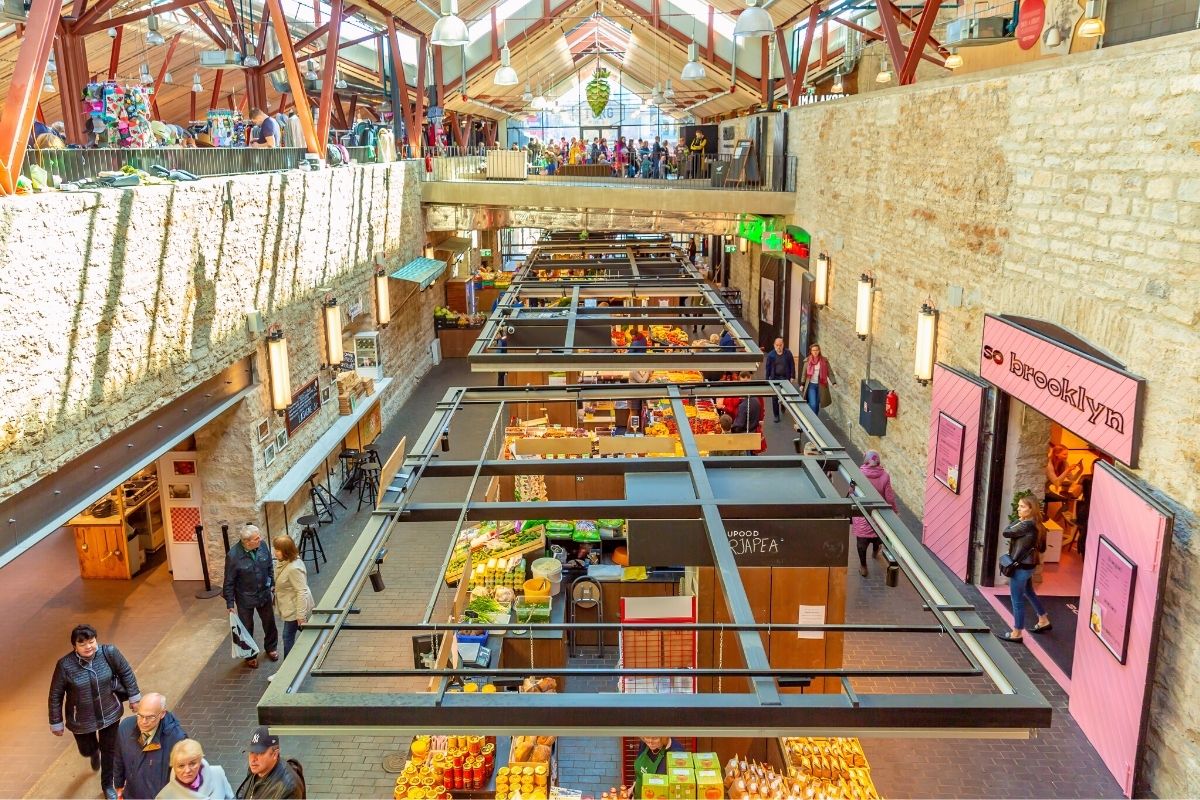 The Balti Jaama Turg is a 3-floor market that houses a myriad of chic and artsy restaurants, cafes, bars, and fresh produce markets, and entertains visitors with art galleries and live music.
Spend some time exploring the more than 250 commercial hubs inside, also including some of the best hand-crafted Estonian artisan work, perfect for those souvenirs and gifts to take back to your friends.
Similarly to Telliskivi Creative City, Balti Jaama Turg received a makeover from its former less exciting appearance, check out the building itself and the transformation it has experienced, as it was awarded in 2017 The Best Construction Project of the Year.
Visiting the market is very easy, only 10 minutes walking distance from Old Town, or easily accessible via public transportation, and free to enter.
13 – Visit the statute of Estonian author A.H. Tammsaare at Tammsaare Park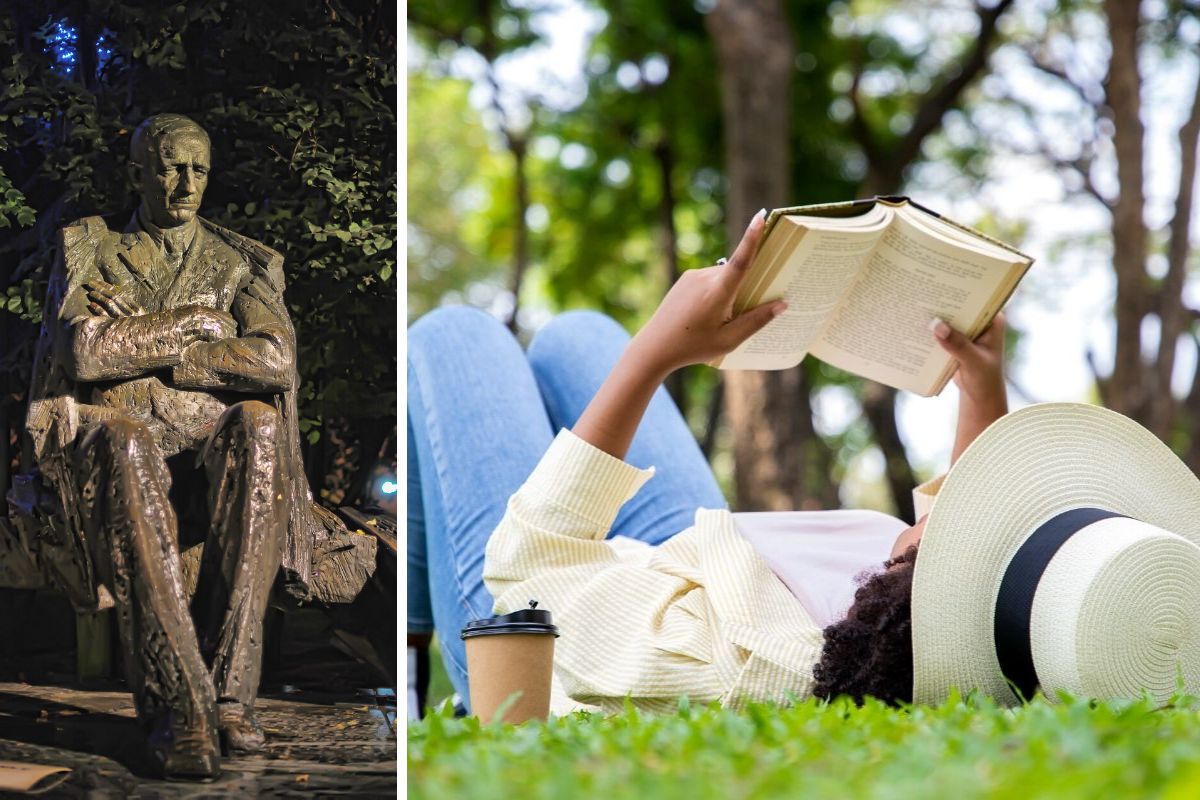 Take a leisure stroll around Tammsaare Park, located a 9-minute walk from Old Town, contributing a beautiful garden escape with tree-lined paths, benches, and green open spaces perfect for an afternoon picnic.
Tammsaare Park used to be the home of a market, and then it was transformed into a theater in the early 1900s. Today, the park sits peacefully, since its opening date in 2018.
Make sure to walk past the statue of Estonian author, A. H. Tammsaare, which was built into the park on his 100th birthday in 1978.
The park is open 24 hours a day, and it is free to enjoy its stunning walkways.
14 – Try on a maritime uniform at Tallinn's Seaplane Harbour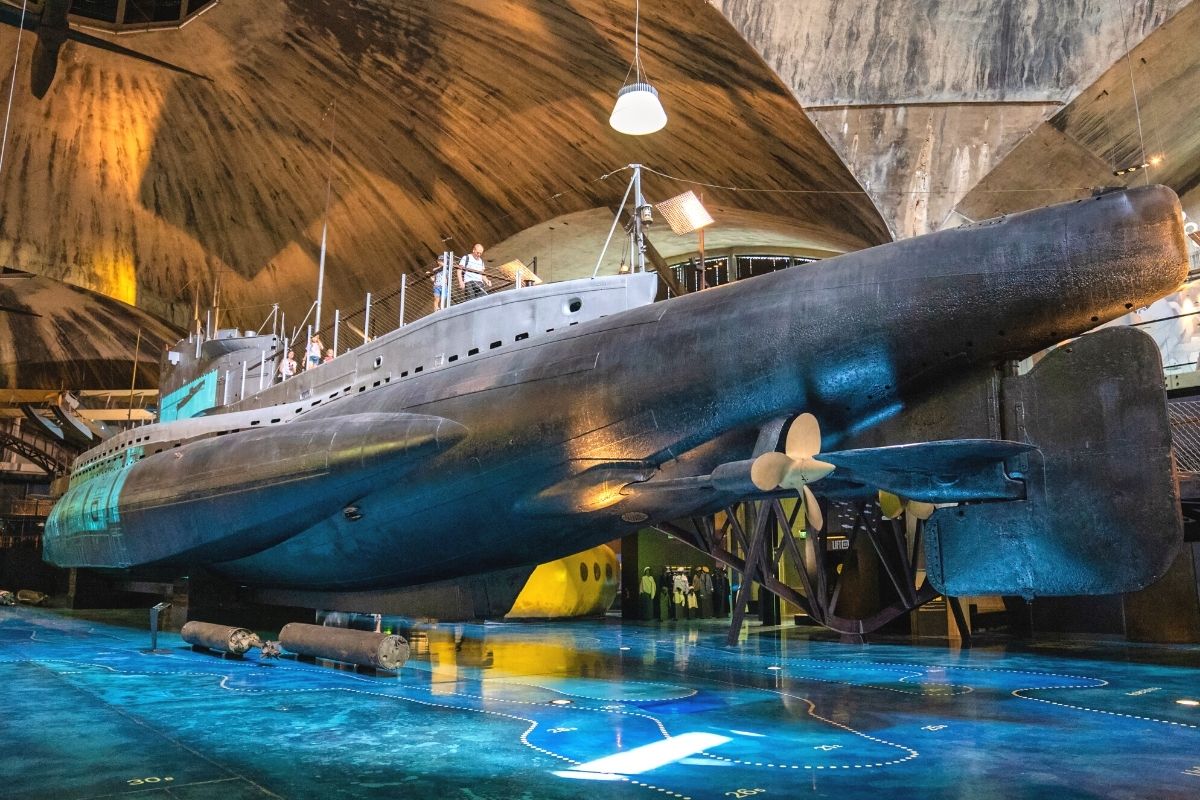 Situated in the hipster-influenced Bohemina Kalamaja, the Seaplane Harbour is a remnant of the area's fishing heritage. Originally a sea fortress, today houses a compilation of maritime historical items.
Located on the northern coast of Tallinn, the Estonian Maritime Museum (Lennusdadam) accommodates a collection of naval and maritime memorabilia and historical examples of the area's fishing and marine heritage.
Check out the aquarium, and virtual reality exhibits inside, and even get dressed in maritime uniforms.
Outside the museum, visitors can check out canons, docked ships of all sorts, as well as submarines, making this experience unique of its kind in the area, and fun for a day activity.
While walking through the area, take notice of the public mural art displayed throughout the zone, giving it a unique touch.
15 – See multiple architectural styles in one building at St. Mary's Cathedral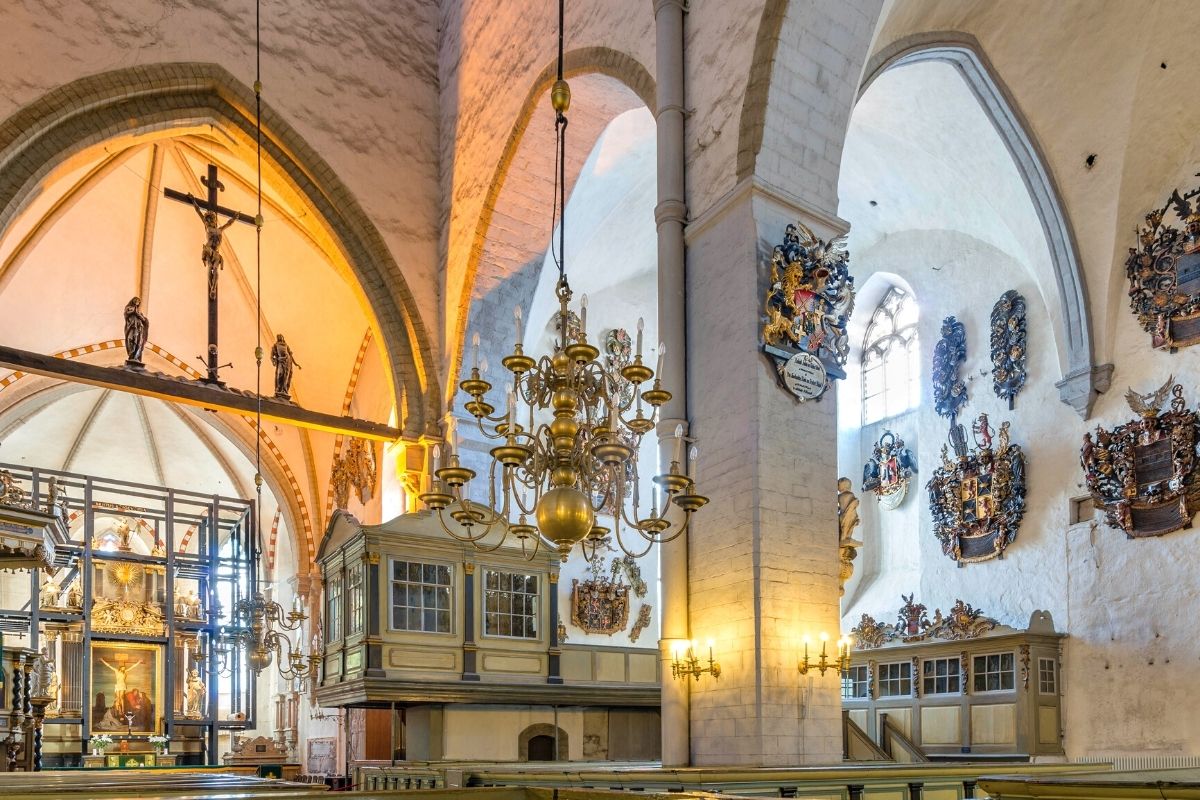 A church that dates back to 1233 is St. Mary's Cathedral, which is either an architect fanatic's biggest interest or biggest nightmare, as it is a hodgepodge of different architectural styles in one from Gothic to Baroque.
The interiors of the church expose the resting site of a few notable people including Swedish military officers, Swedish Royalty, and the interesting individual, Otto Johann Thuve, known by locals as a heavy drinker and womanizer, who asked to be buried in a place where people prayed so that his soul could be cleansed.
Other than stepping in to view the tall vaulted ceilings, iconography, and art, make sure to stop by on Wednesdays at 5 pm during the midweek prayer, or during their organ recital Saturdays at 12pm. Donations may be required.
16 – Listen to more city facts on a hop-on hop-off tour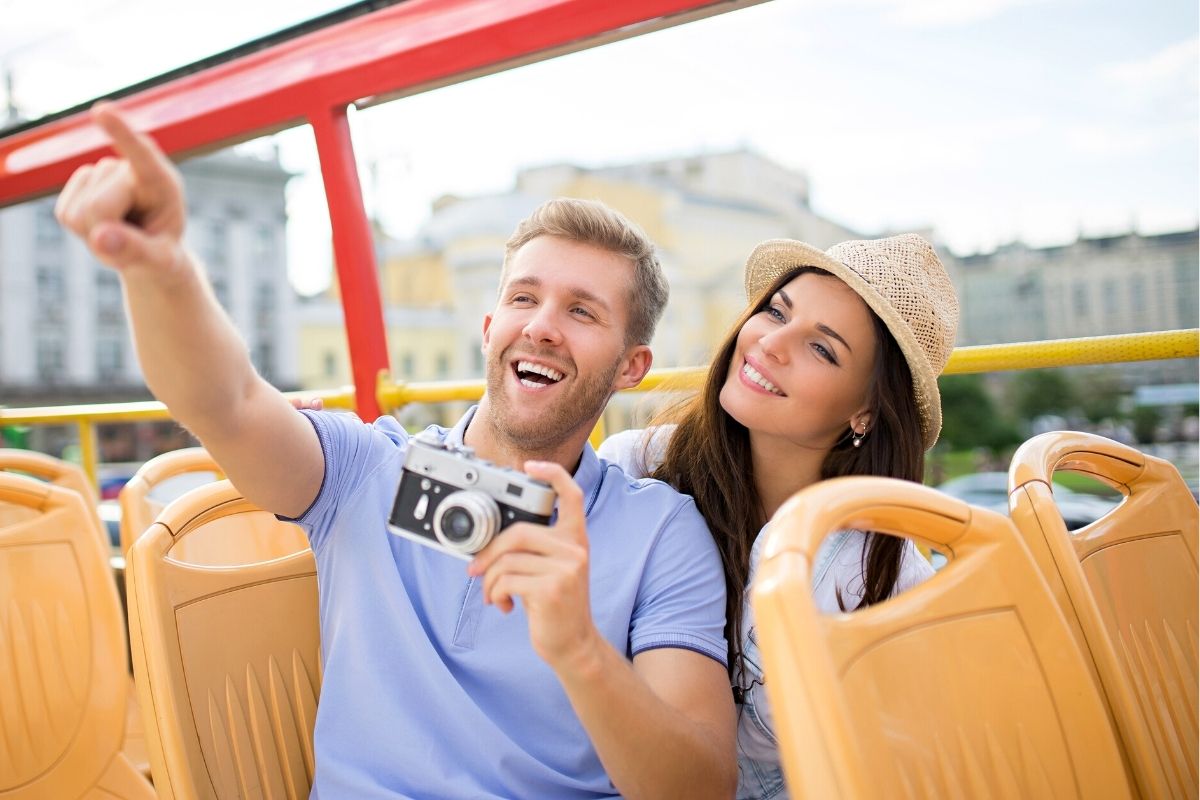 Though Tallinn is a capital city that has been structured to be one of the most walkable cities in Europe, a Hop on Hop off Bus Tour is never a bad idea to indulge in after a day of museum hopping.
A Hop on Hop Off tour will take you not only to the must-see sights of Tallinn but also provides interesting, helpful to know facts while allowing you to relax and unwind in the middle of so much sightseeing on foot.
The bonus attraction of a Hop on Hop off Bus is that you're not only buying a tour excursion for a ride along the city, but you're getting a day-long or two-day-long pass with essentially free transportation throughout the city.
17 – Practice your snowboarding skills at Nõmme Snowpark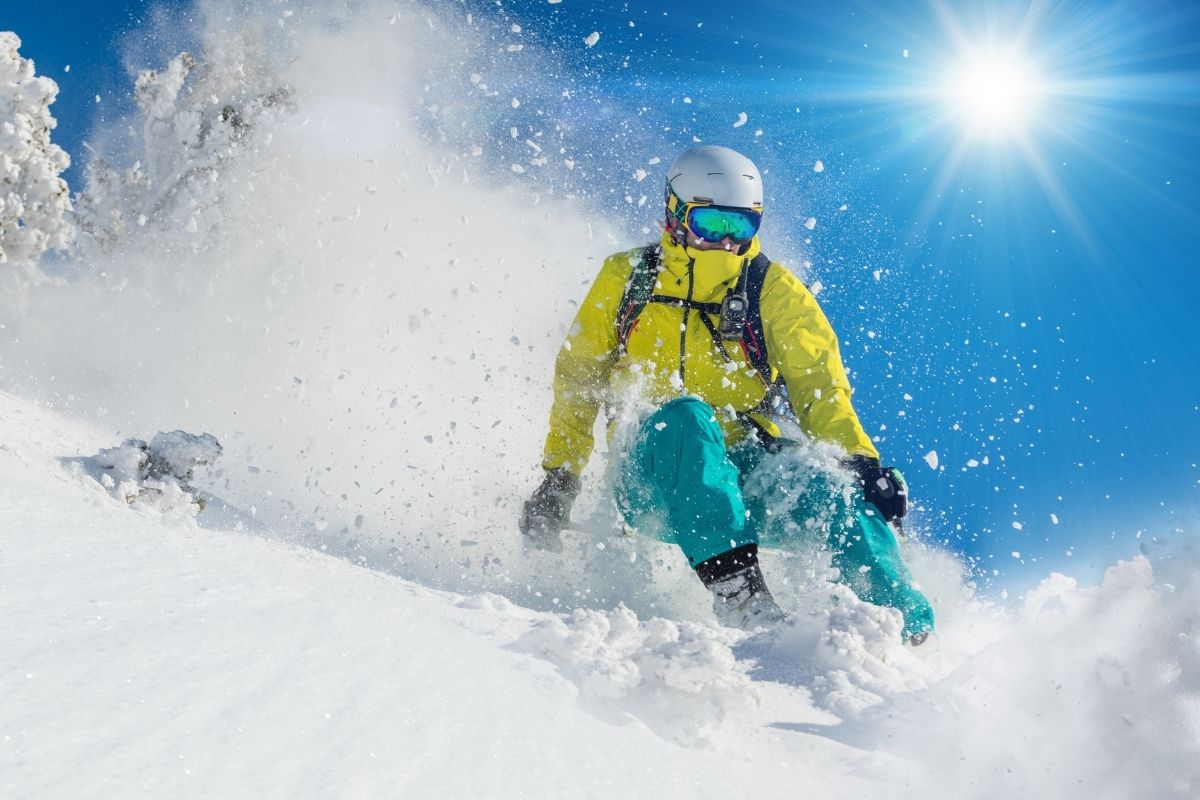 Nõmme Park is an outdoor winter sport slope park, offering suitable slopes for every level of expertise, located 22-minutes south of Old Town.
Whether you're a newbie to snow sports or you're an expert, guides are available to help perfect your stance, control, and stability as you glide through the slopes so you can smash it at snowboarding and skiing!
Seeing as this park is a snow park, the slopes are closed during the summer and only reopen in the winter months when the first snowfall hits. Make sure to watch out for their Facebook page for park updates.
For more fun all year long, check out Nõmme Adventure Park, offering a fun obstacle course on the tree tops of the forest, just outside of Tallinn!
18 – Enjoy scenic hiking on a day trip to Prangli Island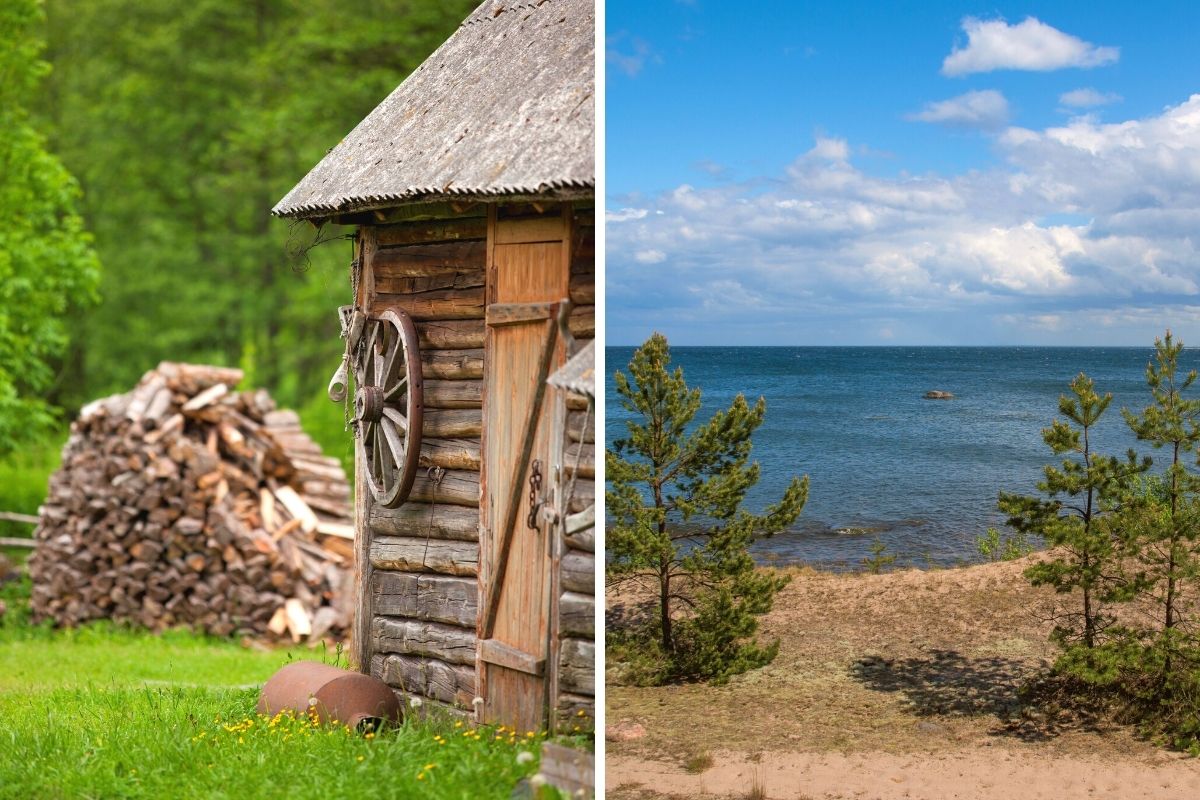 Prangli Island makes up one of the northernmost Estonian islands, situated on Kolga Bay.
It has a fascinating and unique fishing heritage and tradition merged with stunning and virtually untouched nature.
Visit the Mardi Farm and the Vanani Farm, which are a few houses that greet visitors and give a great introduction to Prangli Island life and history.
Hiking and biking are one of the best activities to take part in, to truly experience the abundance of pine trees and spruce tree forests.
Bring your binoculars to catch some truly remarkable bird watching, with nearly 40 different bird species calling Prangli Island home.
Take the frequent ferry from northern Tallinn to Prangli Island, and be sure to carry cash.
19 – Explore the impressive Tallinn Botanic Garden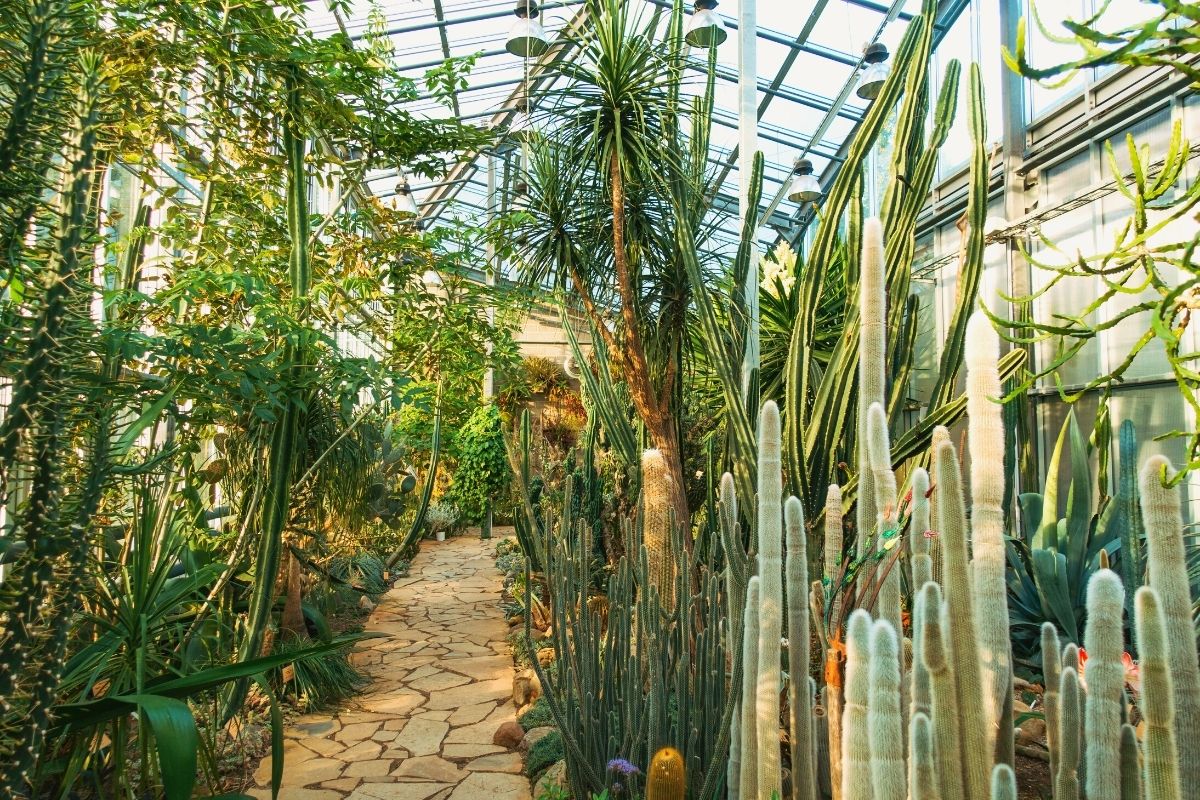 Centered in the Pirita district in Tallinn is the bountiful Tallinn Botanic Garden, Estonia's largest botanic garden.
Situated within the old valley of the Pirita River, the park counts with beautiful pine trees from the area, intermingling with flowerbeds of gorgeous colors, ponds with whitewater lilies, and oak trees.
Step into the rich greenhouses, each showcasing a different type of flower from fragrant and beautiful to medicinal and exotic. Check out the arboretum which has some of Estonia's unique trees including the tree aralia and the giant fir.
Check their website for unique themed tours, and consider an audio guide to go more in-depth into the flora all around.
Lastly, check out the Tallinn TV Tower nearby, towering over 314 meters into the sky, offering incredible viewpoints of the city.
20 – Walk the promenade during sunset at Stroomi Beach
Stroomi Beach is a perfect beach day getaway for families who want to enjoy a child-friendly beach with playgrounds, trampolines, ball game spaces, and of course, the local ice cream truck making its rounds.
Situated 14 minutes away from Old Town driving, or 25 minutes away on public transportation, the beach features a lifeguard on duty, changing rooms, restrooms, and picnic areas.
The beach also offers a beautiful promenade along the water, inviting visitors to take a stroll and get a lay of the land.
Do some paddling, swim out to deeper parts of the beach if weather permits, and enjoy a day in the sun amongst locals.
21 – Pedal to the main city sites on a bike tour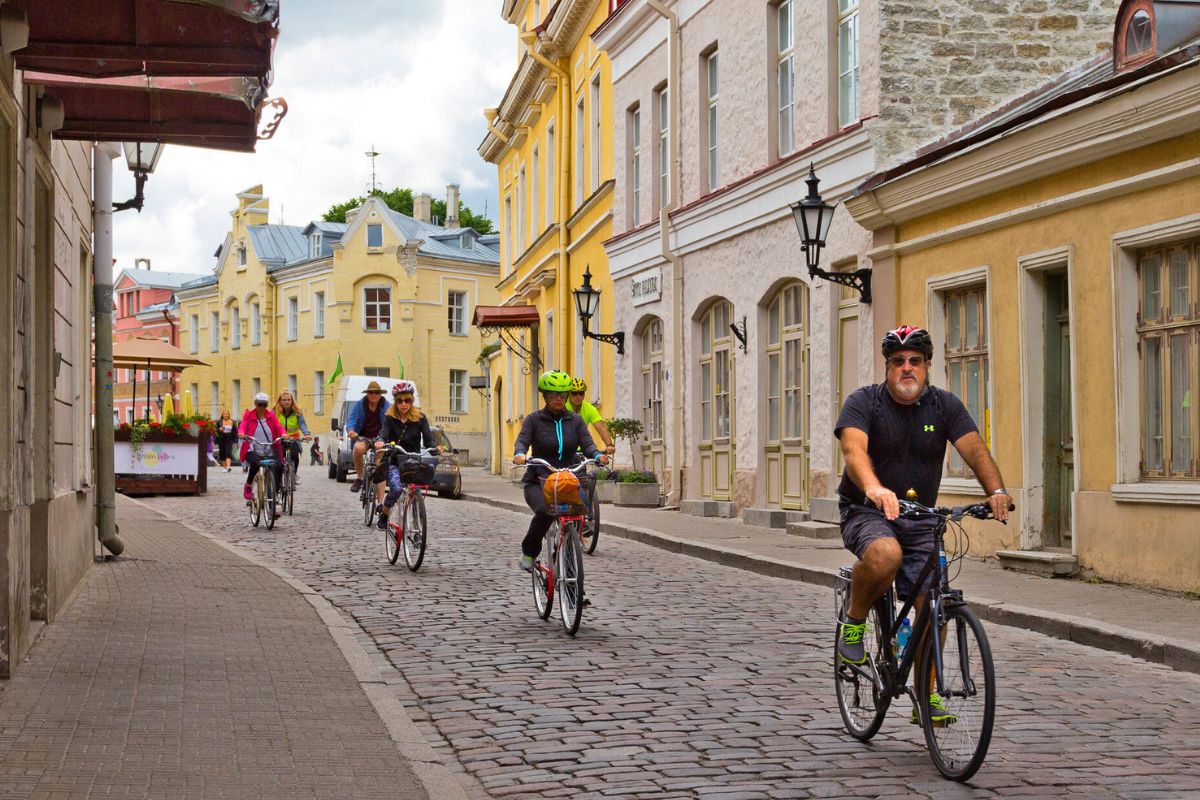 See Tallinn like a local when you book a thrilling bike tour! Cycle through the city's most historic streets, including discovering a few local gems along the way, and of course, making stops continuously to capture the idyllic sites.
Enjoy a number of fun bike tours, including one for the foodies, which is a bike tour with a market stop and food tasting – the perfect mix of indulgence and exercise! Or those looking to wander along the scenic Tallinn Port, check out the bike tour through the Tallinn Cruise Port, to see numerous ships and boats disembark.
With this and more, there are plenty of ways to weave in some fun, this time, it's exploring the best bike tours in Tallinn!
22 – Experience art come to life at the Monet2Klimt Art in Motion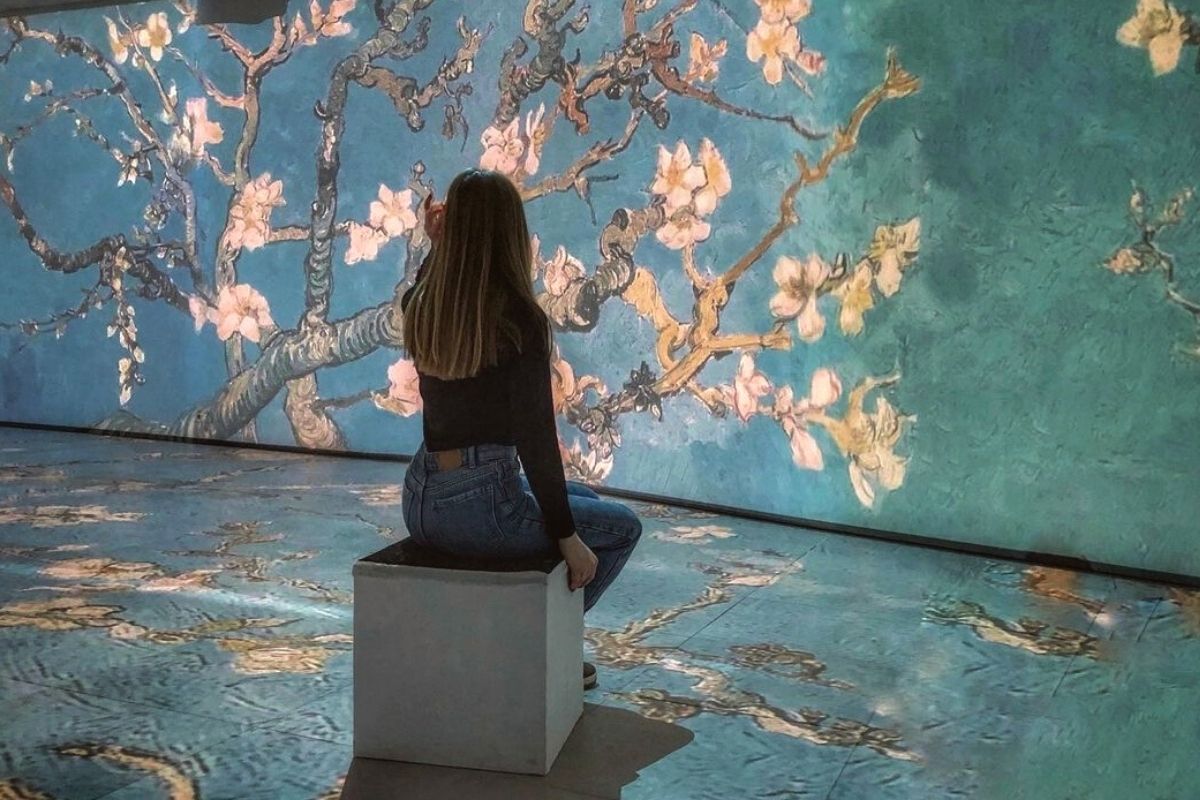 Visit the multimedia display of some of Monet, Van Gogh, and Klimt's best pieces, and watch them come to life as you quickly become immersed in the big picture like never before inside of Mone2Klimt Art in Motion Museum.
The art space where this art experience takes place is called Digitiva, and it is located 8-minutes walking from Old Town. The digital space hosts a variety of art exhibits in an innovative way in order to reduce the gap between the art observer and the piece itself.
The duration of the exhibit lasts around 45 minutes and goes on for an entire day looping the experience for anyone coming and entering.
Since 2017, the experience has gained popularity by showcasing over 130 works by Monet, Van Gogh, and Klimt.
23 – Visit the Estonian History Museum inside Maarjamäe Castle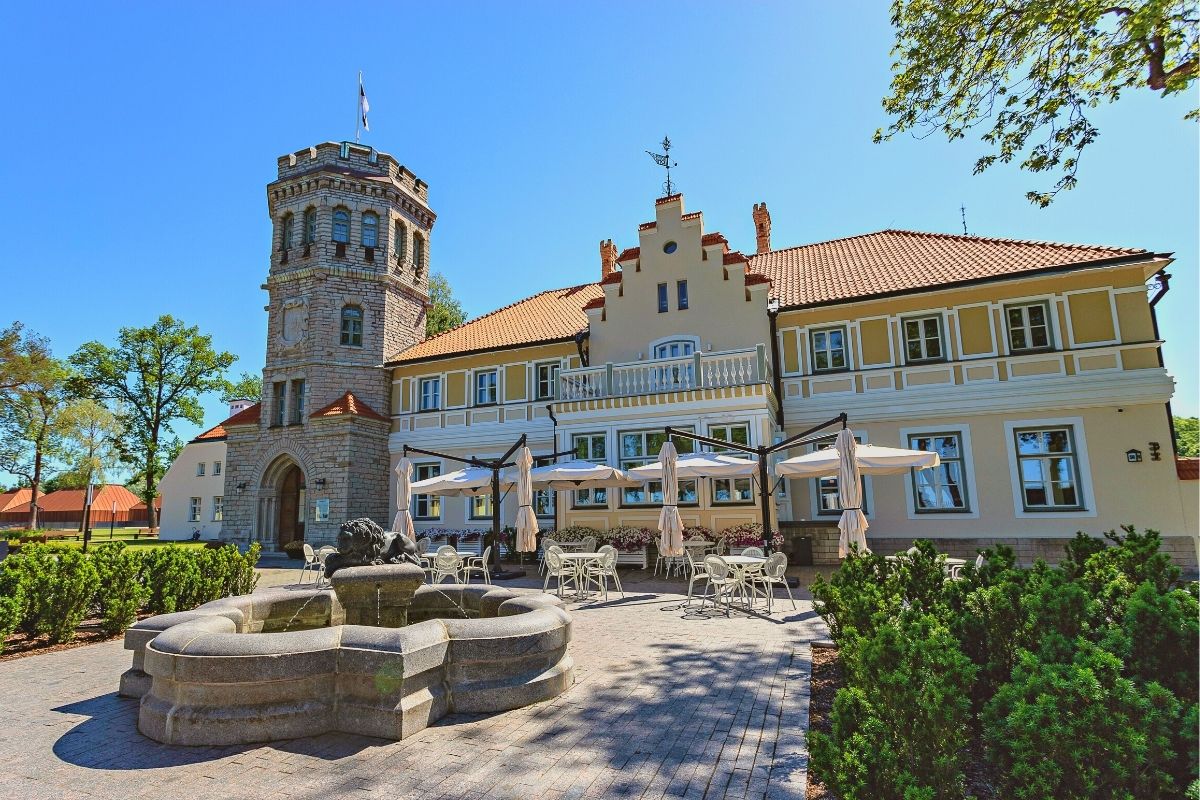 The Maarjamäe Castle has been used in the past for many different purposes, from being a sugar factory to a famous beach resort, and a military aviation school, until finally today is known as the Estonian History Museum.
The Estonian History Museum is housed inside the famed Maarjamäe Castle and inside visitors can explore various exhibits, permanent and temporary, the Great Guild Hall, the film and theater museum, and much more.
The museum has a few notable exhibits to check out including the award-winning exhibit called My Free Country which exhibits an interactive journey for the visitor to learn and engage with a century of Estonian history.
The Children's Republic showcases the history of Estonia in a helpful way for children to understand and enjoy.
24 – Get a unique view of Old Town on a Tallinn Bay sightseeing cruise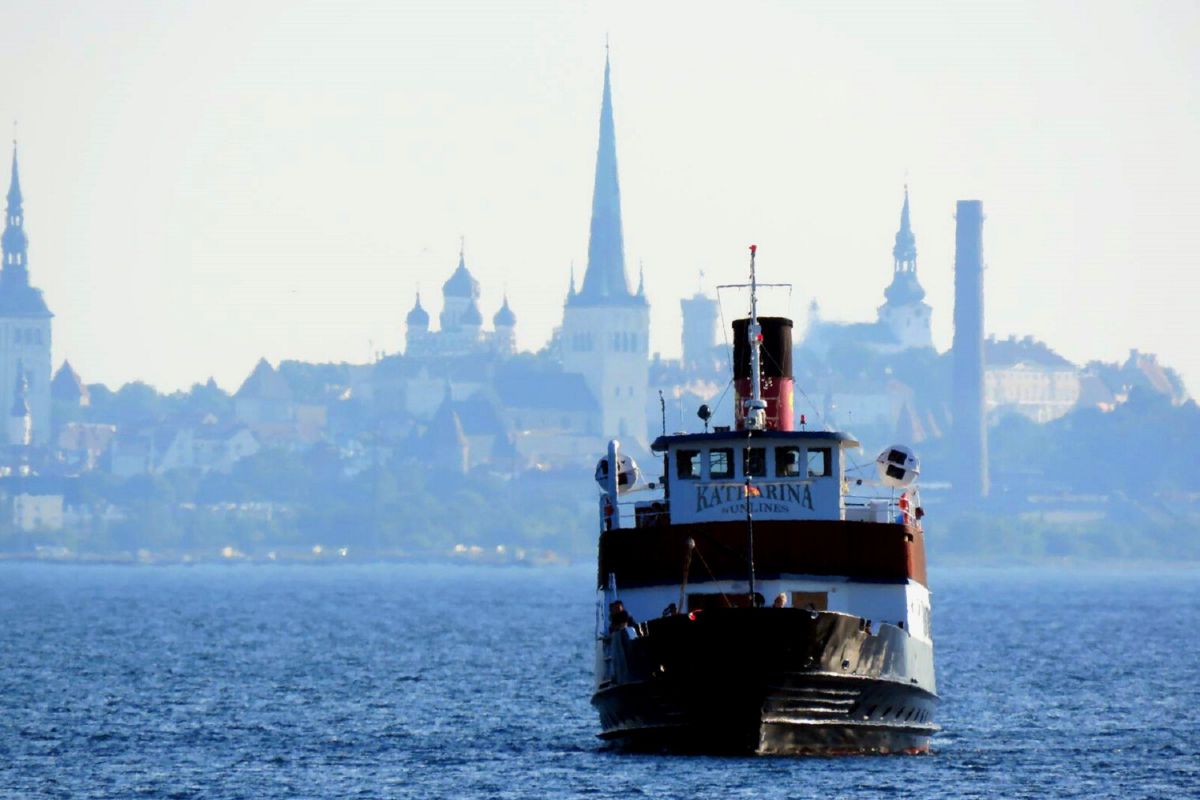 Be warmly welcomed aboard and enjoy the views of Tallinn and the sea on a Tallinn Bay Sightseeing Cruise.
Visitors on the cruise will be able to learn extensively about Tallinn's maritime history and heritage while out at sea and relish the sight of Old Town and remnants of the city's modern skyscrapers on the horizon.
The cruises typically depart from the Seaplane Harbor, and guests will be able to take their welcome pictures upon entering the ship.
Some tours may also include a stop on a nearby island, and some tours may also offer a few bonus gifts for those cruise travelers.
Sightseeing cruises typically start around $17 USD.
25 – See some of the strongest artillery towers at Kiek in de Kök and walk the Bastion Tunnels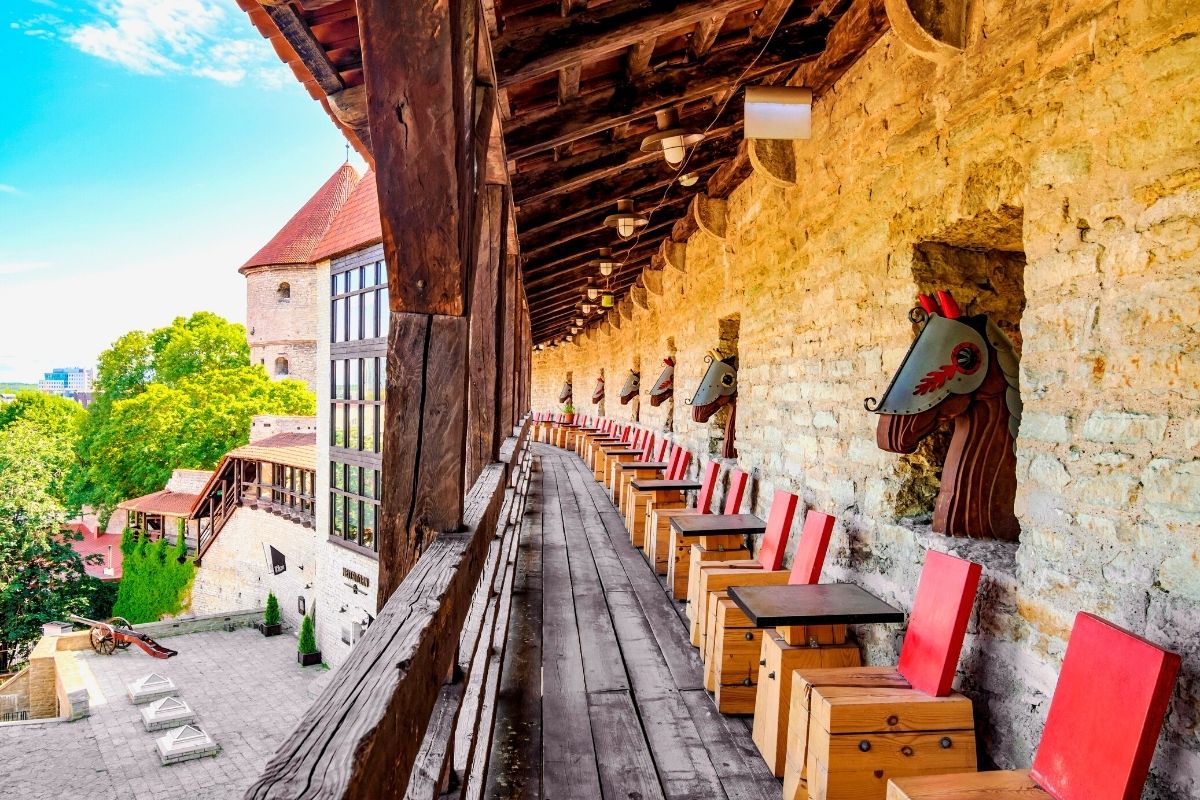 Step back in time inside some of Tallinn's most emblematic structures that give it its charm, inside the Kiek in de Kök Museum and Bastion Tunnels.
Kiek in de Kök Museum is a series of defense towers including Maiden's Tower, Tallitorn Tower, and the Gate Tower of the Short Leg. The Kiek in de Kök is considered the strongest artillery tower in the Baltics.
The towers are interconnected by secret passageways, namely the Bastion Tunnels dating back to the 17th-18th centuries, where visitors can walk the ancient pathways.
Walk the town walls, check out the Carved Stone Museum, observe the stone carvings, reliefs, and fragments, completely unique on their own, as well as pass-through sections called "Garden of Eden", "Pillar Hall", "Death Hall" and "Sun Hall".
26 – Stop by a few other markets in Tallinn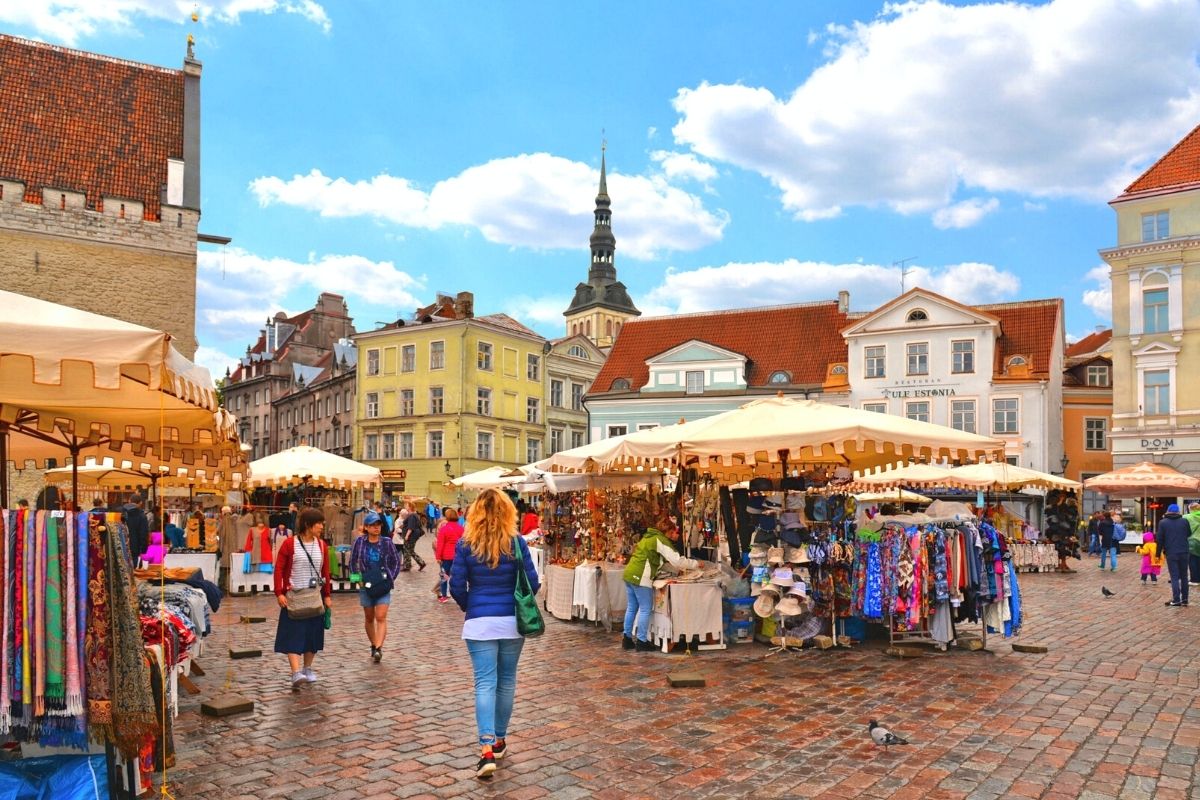 Other markets to consider making a stop at including the Town Hall Square Market, iconically located in the heart of Old Town.
Many times the scene of the city's most celebrated events and holidays, the Town Hall Square Market also hosts a variety of themed markets throughout the year.
Markets like Port Market and Nomme Market are THE place to go for the ultimate food extravaganza, where local farmers meet everyday people in search of high-quality and locally produced food.
Indulge in a few local delicacies and unique yet delicious flavor combinations while at these markets in specific.
The Knit Market is renowned for its clothing selection, especially wool socks, scarves, and sweaters, which are handcrafted in unique Estonian designs.
27 – Enjoy relaxation for the whole family at Atlantis H2O Aquapark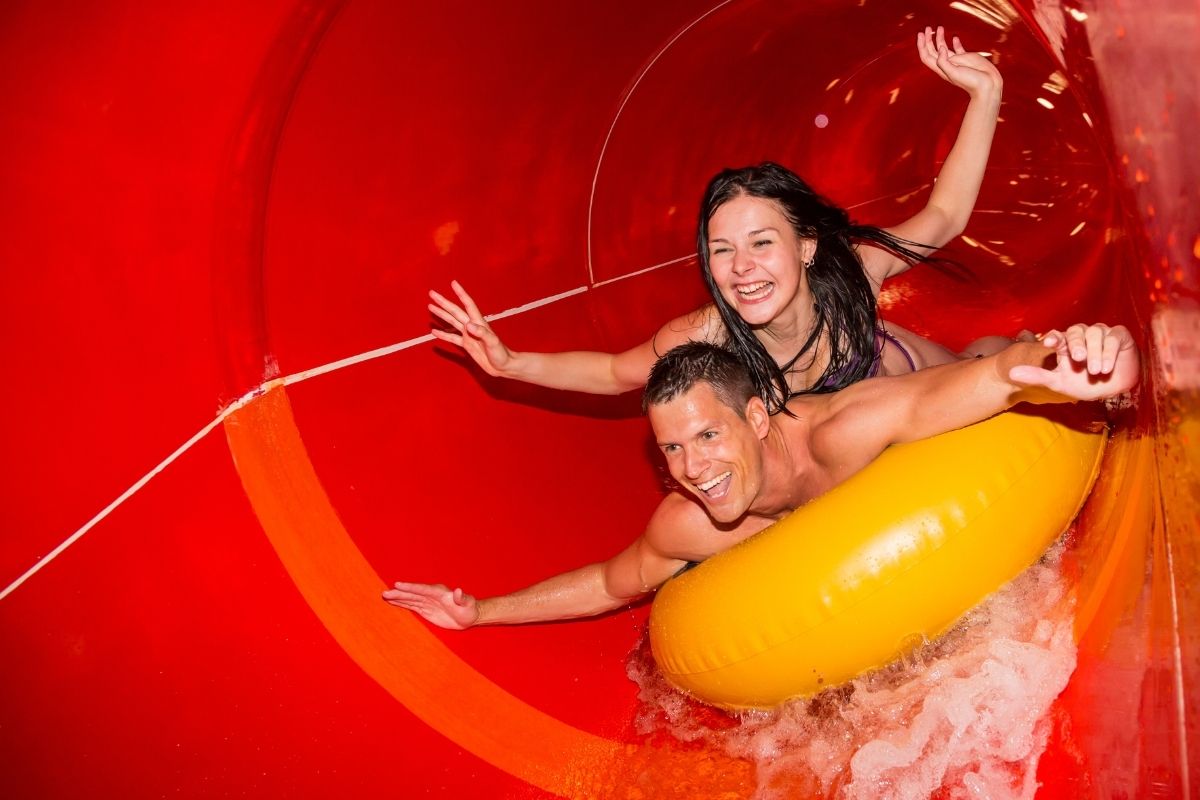 Located 30 minutes north of Old Town, and accessible via public transportation is Atlantis H20 Aquapark, ready to welcome water and adventure lovers.
Geared more towards young children, this is a great spot to take your kids to unwind and have the best time, sliding down the multi-sized water slides, each offering a theme of their own, a wave pool, and a circulation pool.
For the parents, you can expect a relaxing sauna experience, as well as a cafe to help refuel after so much fun at the water park. Families can make it a weekend-long event, and stay for the night at the water park's hotel, starting at 134 euros per night.
The hotel experience includes a breakfast buffet, access to the park, gym, and sauna.
28 – Walk the scenic staircase to view the Jägala Waterfall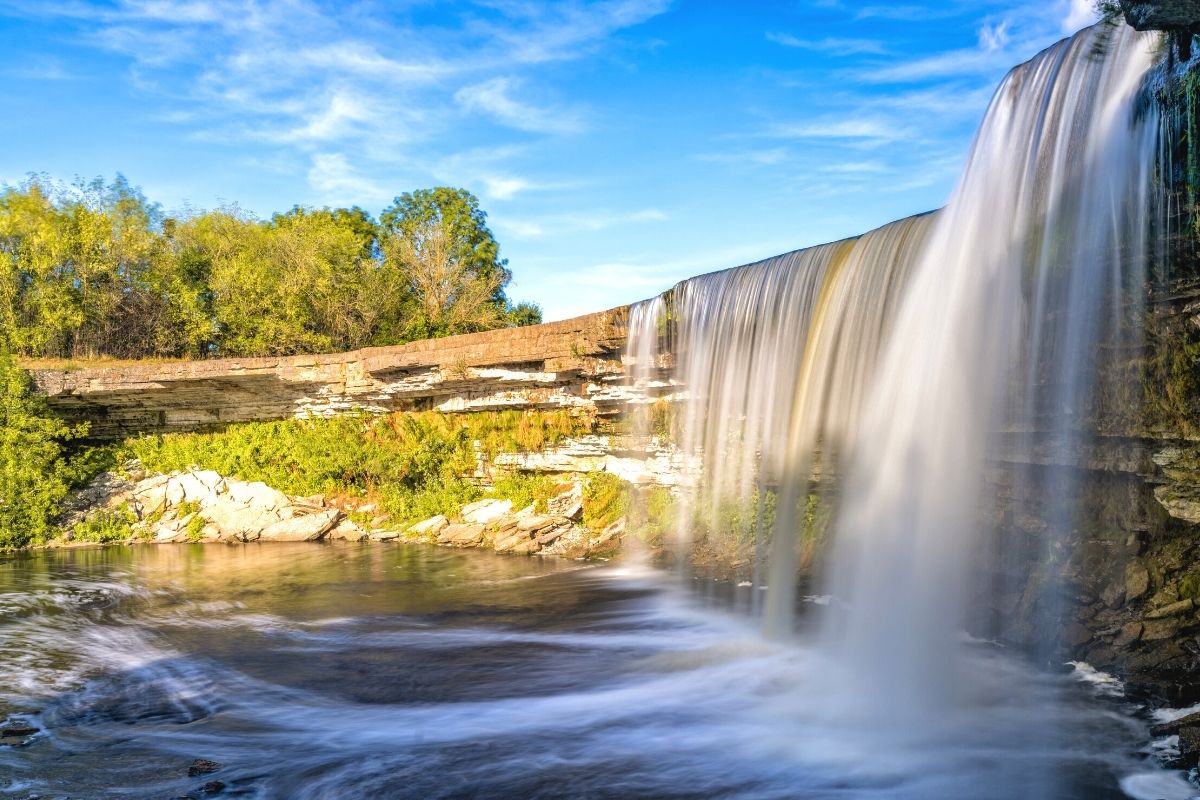 The Jägala Waterfall is considered to be Estonia's widest and most natural waterfall, measuring 50 meters wide and 8 meters high.
The waterfall is connected to the Gulf of Finland and hosts a great variety of fish types that are delicacies in Estonia, such as trout and salmon.
While there, make sure to walk down the scenic staircase leading people to the base of the waterfall, and enjoy an up close and personal encounter with the misty breeze of the waterfall.
The waterfall sits 35 minutes east of Old Town in Harju County, and although it can be accessed via transportation, it can take almost an hour to get there.
Consider booking a day trip excursion from Old Town to Jägala Waterfall, including other side stops to further enrich your experience.
29 – Check out a show inside the Estonian National Opera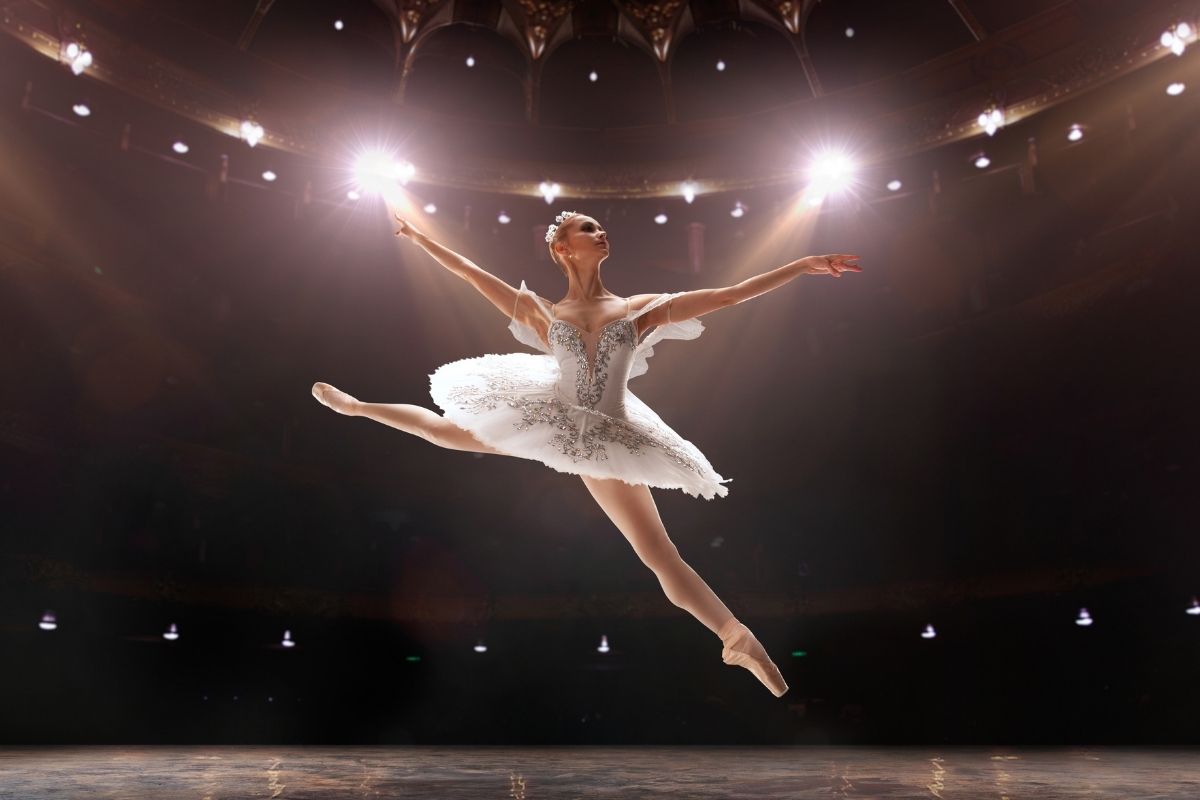 Located only a 6-minute walk from Old Town is the Estonian National Opera House, a beautiful building showcasing a wonderful example of art-nouveau and neo-classical design, dating back to 1913.
Before the construction of the opera house, the society of music and song was established as "Estonia" and was later headquartered at the Estonian National Opera.
Though it's had a turbulent past, surviving multiple wars, and doubling as a hospital and Orthodox Church at one point, today the opera house shines brightly as a crown jewel and must-see sight for live art.
The Estonian National Opera hosts a great variety of shows guaranteed to meet everyone's favorite genres, from children to adults. From opera, operettas, musicals, theater, ballets, concerts, and more.
Enjoy dinner and a show with the opera house's restaurant, "Estonia".
30 – Visit the oldest pharmacy in Europe called Town Hall Pharmacy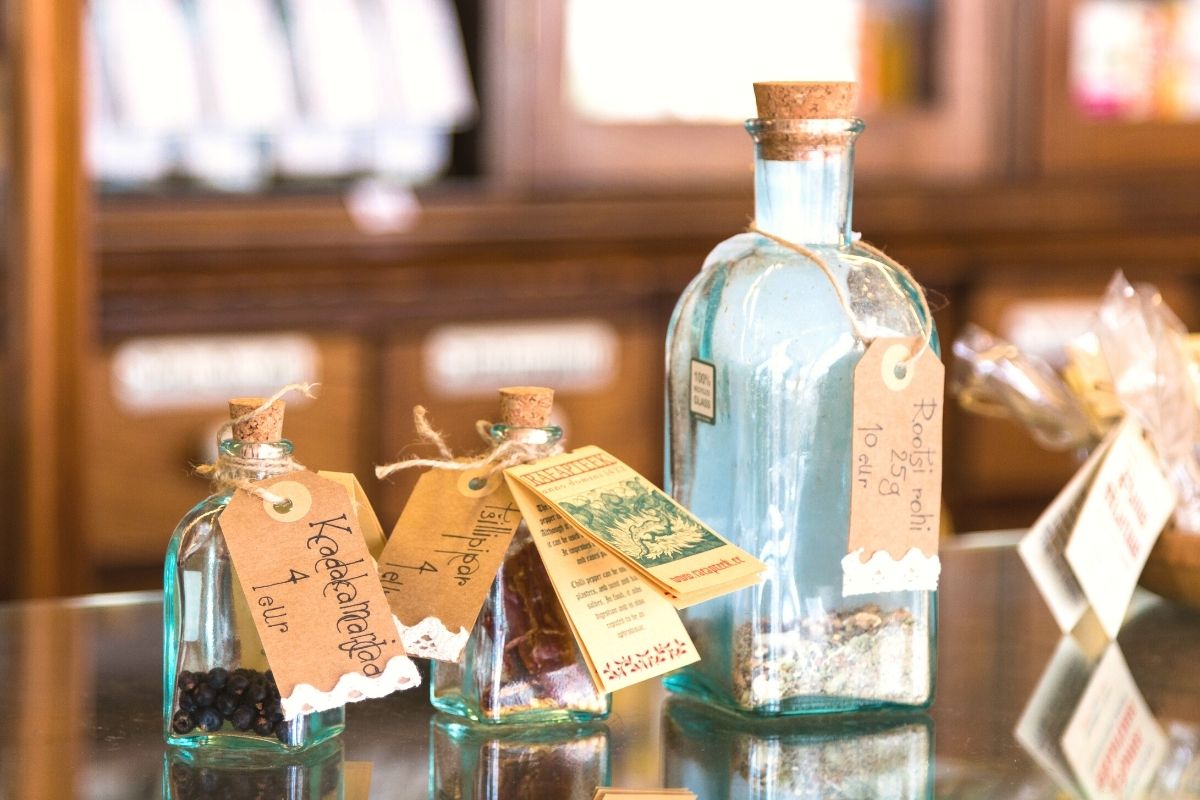 Step back in time to a period in history when people relied on plant roots, herbs, and various other natural sources as a form of physical relief.
Also known as The Raeapteek, the Town Hall Pharmacy is not only the oldest pharmacy in Europe but also the longest in use as it's still a functioning pharmacy today.
The Town Hall Pharmacy has a museum attached to the pharmacy, where visitors are able to deep dive into ancient medicinal practices used most likely during the Medieval era.
Appreciate live workshops where you can get a visual of the way that medicine was created, which ingredients were used for different ailments, and other interesting facts.
Enjoy a guided tour to explain the healing benefits of Claret Spices, Marzipan, herbal tea, and much more.
31 – Cut loose at Super Skypark
Whether you have kids or just enjoy amusement park fun yourself, consider a stop at Super Skypark, known to be the region's largest entertainment center.
Visitors can enjoy everything from trampolines to bumper cars, a 7D cinema experience, a children's science center, and even an adult lounge.
Enjoy the best of both worlds for families looking for an entertaining way to spend some time with each other on a rainy day during your trip to Tallinn, and interact with local families who do the same.
Part of the Super Skypark is the symbolic Skywheel of Tallinn, also accessible during your time at the Skypark.
The day pass for the amusement park starts somewhere between 10 and 12 euros, and there are additional costs depending on other activities you want to participate in.
32 – Learn about Estonia's progress from occupation to freedom inside the Vabamu Museum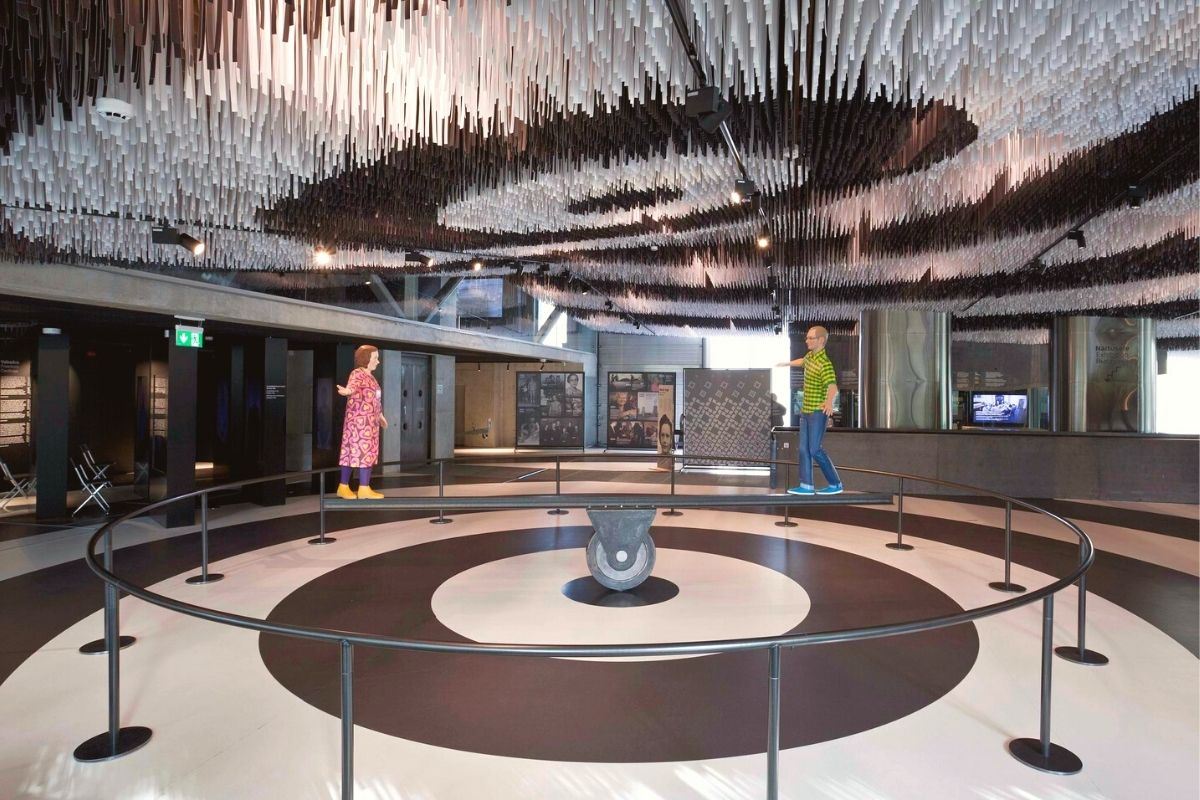 Unique and thought-provoking is the Vabamu Museum, centrally located in the heart of Old Town.
Learn about the fight for freedom that Estonians had to face, by sharing touching and personal individual stories of those who lived during the various occupations in Estonia.
Geared mostly towards adults, there is a section for children designed for them to get involved, learn and understand other children's experiences during a trying time.
With the purchase of each ticket, visitors will be granted an e-guide to help them maneuver and absorb the stories inside the permanent exhibits.
Learn about the crimes against humanity through KGB Prison Cells, located inside Pagari 1 house, which had many uses in the past, and included housing some of the harshest prisons in Estonia.
33 – Appreciate the tall height of St. Olaf's Church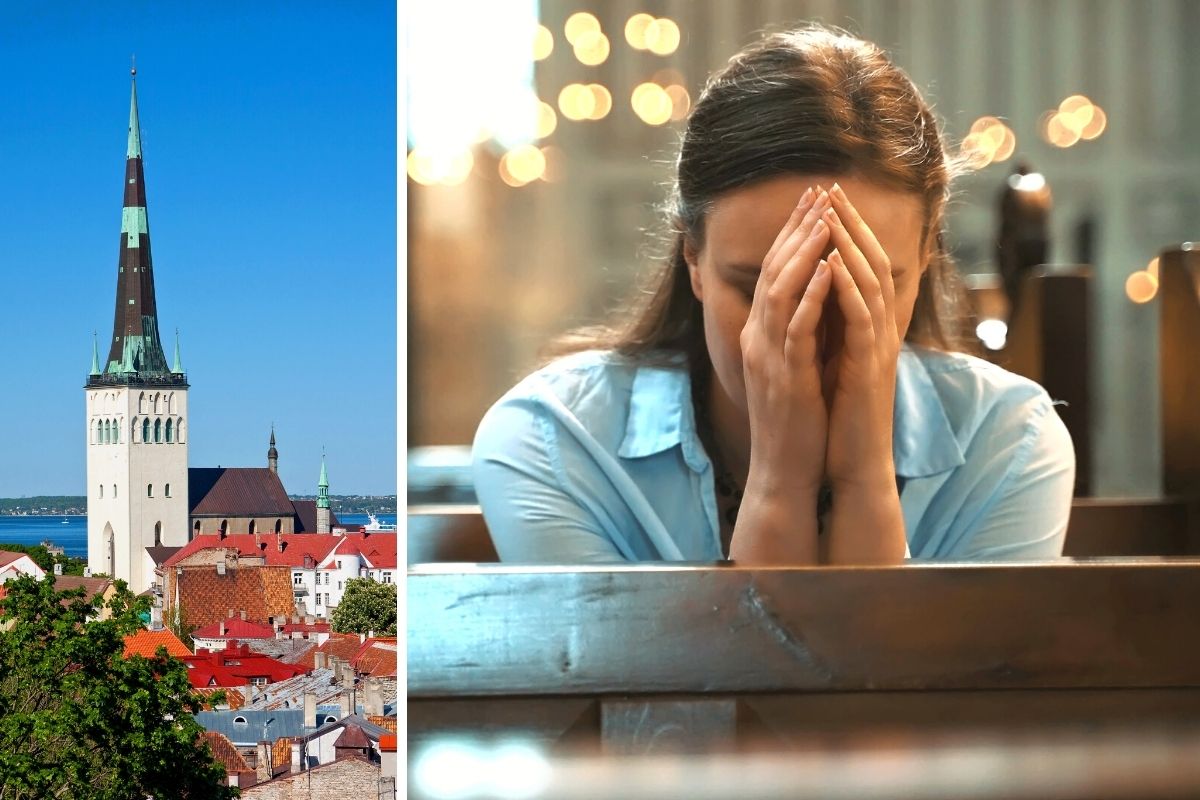 St. Olaf's Church is a beautiful Gothic-style church with an interesting history involving lightning.
It's said that due to its height and pointy spire, the church has attracted more than a few lighting strikes, 3 of which caused fires to engulf the historic church.
Today, the church has been rebuilt to appear shorter in hopes of reducing any more lightning accidents.
Though the church's last accident was in 1830, the church seen today boasts designs dating back to this time period.
Light-colored vaulted domes overflowing with Gothic architecture, and high ceilings draw the eyes to the ornate chandeliers and the grand organ over the church entrance.
Reach the observation platform on top of the church to get incredible sights of the Old Town, and the sea, for 5 euros.
34 – Open your artistic mind at Fotografiska Tallinn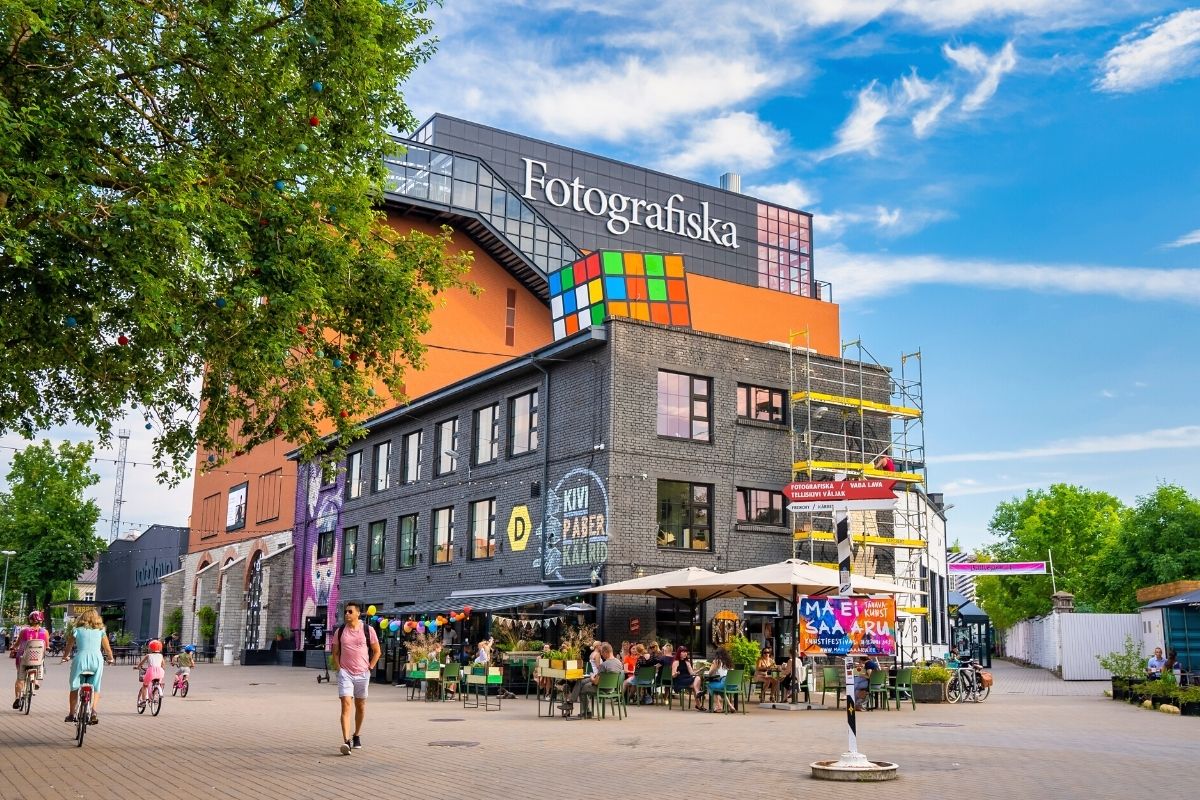 Truly a photographer's dream is the Fotografiska Tallinn Museum, showcasing some of the best photographic pieces both internationally and nationally, combining modern art, interpretation, and an open mind.
The idea behind a museum like Fotografiska comes from Stockholm and has had more than a few locations outside of Sweden to promote this form of art flattery including now in Tallinn since 2010.
Explore some of the most interesting exhibits including the Frank Ockenfels lll exhibit Introspection a series of photographs altered from their original look to inspire personal reflection.
Tickets range from 10-17 euros, and guided photo tours are also available upon request, for an additional charge.
35 – Applaud Estonian talent at Tallinn's best theaters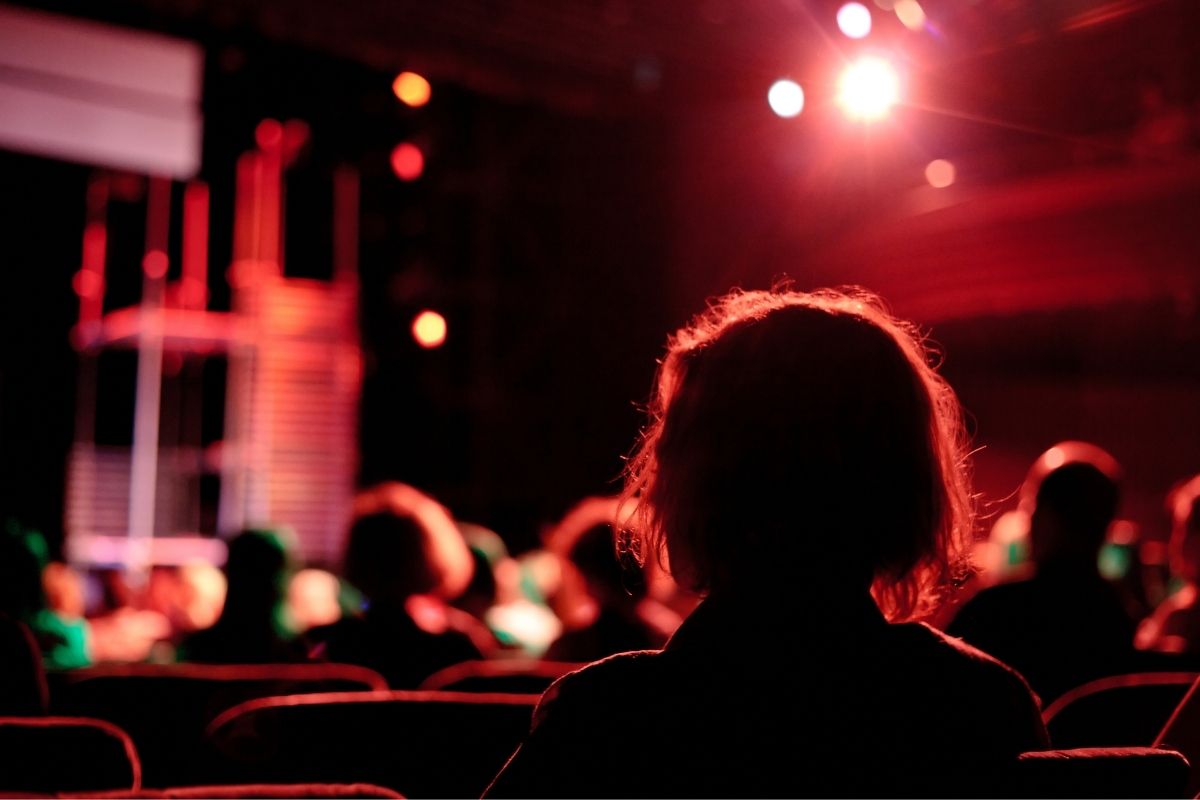 Tallinna Linnateater is a great theater for performances put on by talented actors, with interesting stories. Check out productions such as Emigrants, a story about 2 Eastern European migrants with different stories, giving light to similar yet different perspectives that took them abroad.
NUKU Theater is more than just puppetry performances, but also puppetry research, puppet-making workshops, and more. Book an unforgettable night witnessing a long-time Baltic tradition of puppet skits.
Check out the Estonian Drama Theater, created by the first graduating class of the first theater school based in Estonia in 1937. Visitors can expect classical and drama-themed plays, national and international.
The Russian Theater is the only Russian-spoken theater that showcases Russian and some western plays. The golden and red velvet interiors are enough to make anyone enter to gaze with appreciation.
36 – Indulge in a nature walk at Naissaar Island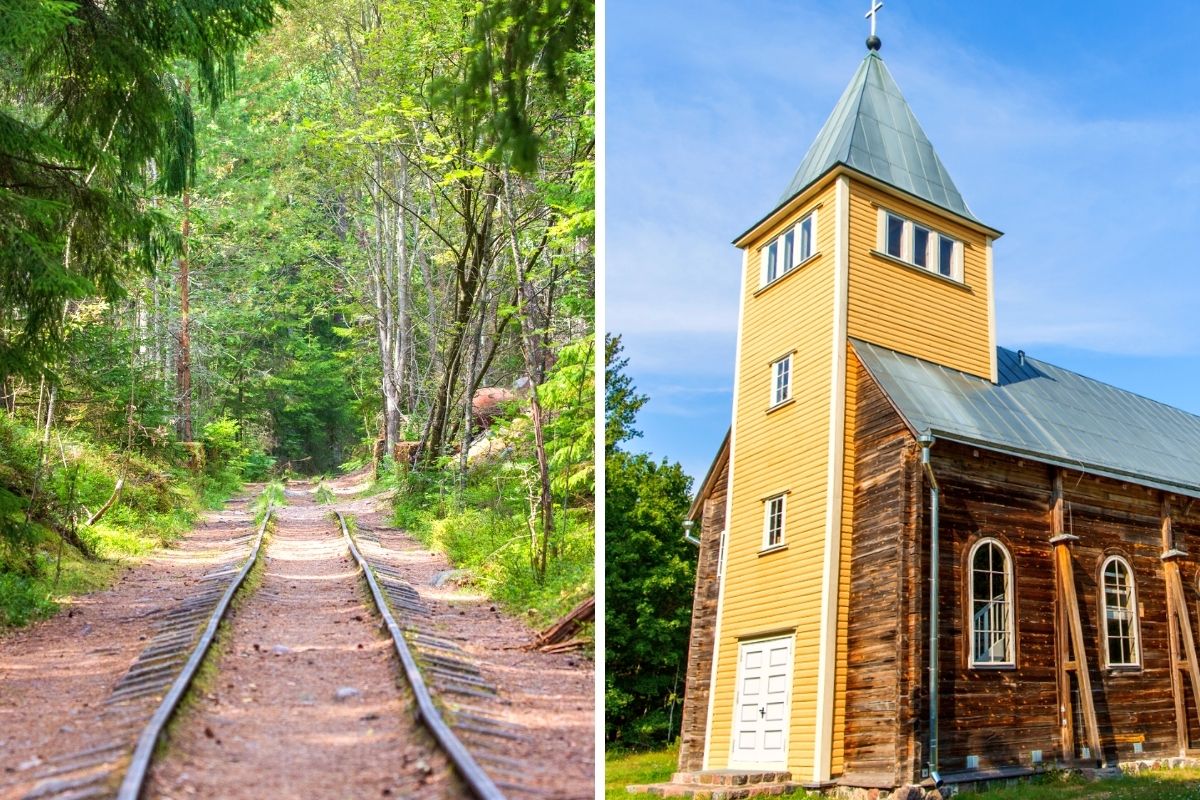 Take the ferry to nearby Naissaar Island, which when translated literally means "women's island" due to a long-time legend of beautiful women inhabiting the island at one point.
The Island today is known for its beautiful, lush nature, offering visitors a true city break with nature paths for walking and biking, offering multiple viewpoints along the way.
Make sure to check out the famed "Culture Trail" where visitors will stumble upon old churches, cemeteries, and farms.
Visitors can walk around or drive around via the tours they came to the island. If you want to see more of the island, consider booking a tour that will take you from Tallinn to the island, and then take you around to explore the rest of the island.
37 – Set foot in some of the other great art museums in Tallinn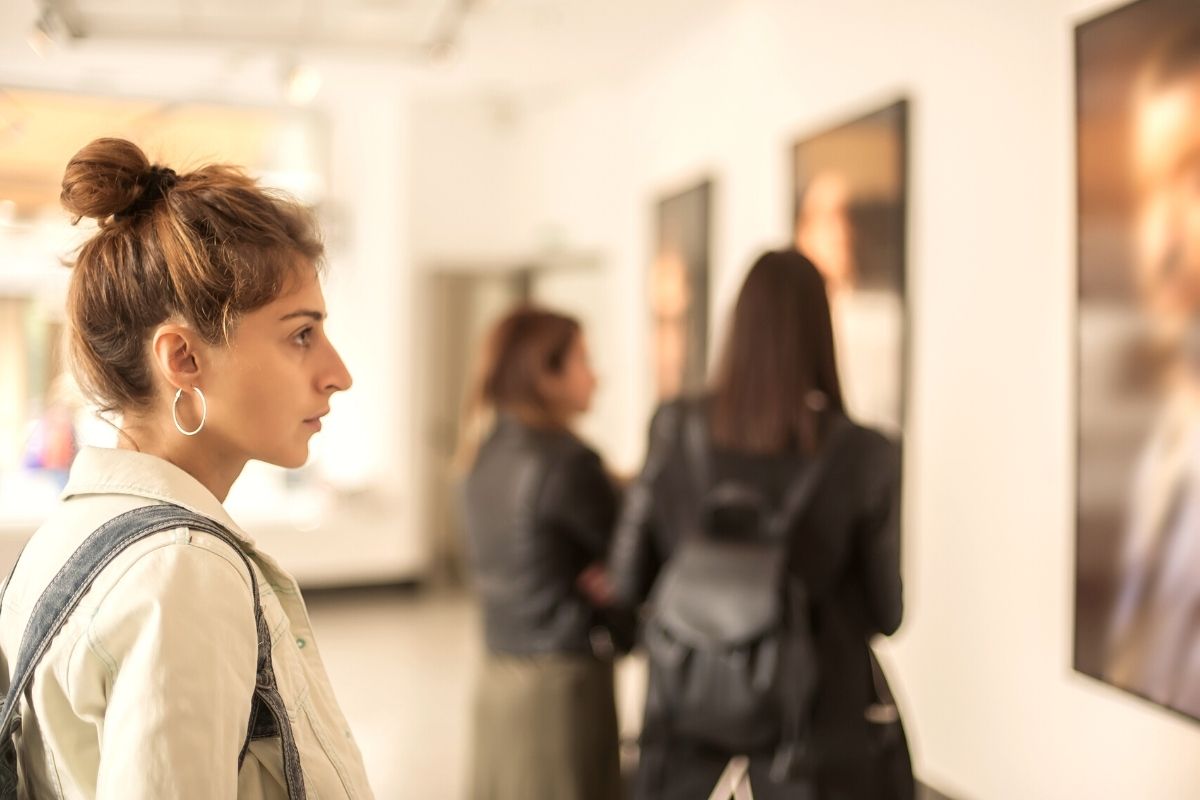 The Kumu Art Museum is known amongst locals as Eesti Kunstimuuseum and is a museum focused on preserving and sharing Estonian art between the 18th century and today. The focus of the museum with its up to 13 exhibits is to analyze and discuss the meaning behind the art pieces in informative and educative ways.
PROTO Invention Factory is an immersive and interactive science museum, designed to experiment with things such as light, sound, space, speed, ingenuity, and more. Geared more towards children, this is such a fun and educative way to entertain your kids while in Tallinn.
The Contemporary Art Museum of Estonia (EKKM) is a uniquely artist-run and driven art space that collects contemporary art of various materials and mediums, housing around 33 different pieces.
38 – Visit the site of an ancient nunnery at Pirita Convent Ruins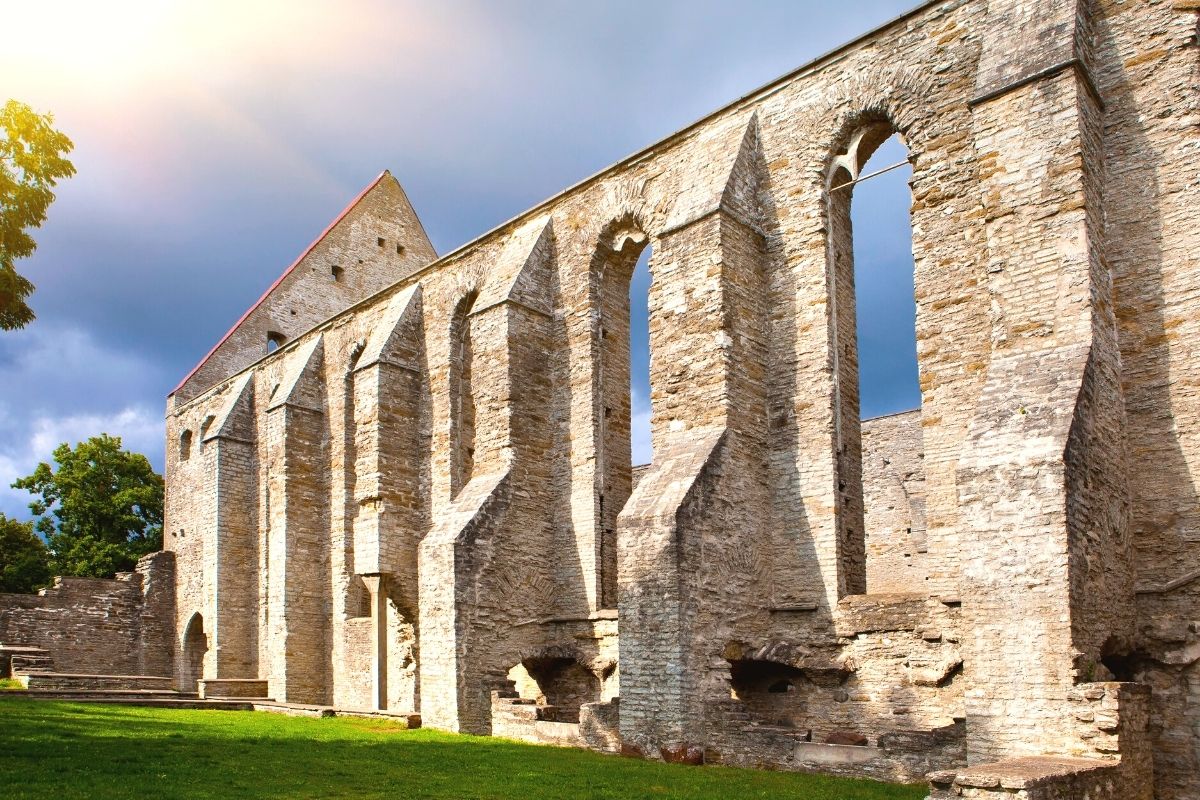 The Pirita Convent Ruins used to be a previous nunnery, dating back to 1436, and running for 150 years.
Destroyed by a Russian invasion in 1575, the Pirita Convent was destroyed, and it never got back to its original use after being left abandoned, along with the nearby destroyed towns.
Currently, the previous convent is located 16 minutes north of Old Town.
Visitors can check out the grounds, and enter the remnants of the Convent ruins, consisting of all 4 walls, intricate designs still visible, a cemetery, and much more.
There is a park that visitors can also lounge in while taking in the site of the old Convent.
Tickets to enter are 2 euros.
39 – Explore the old fishing town of Viimsi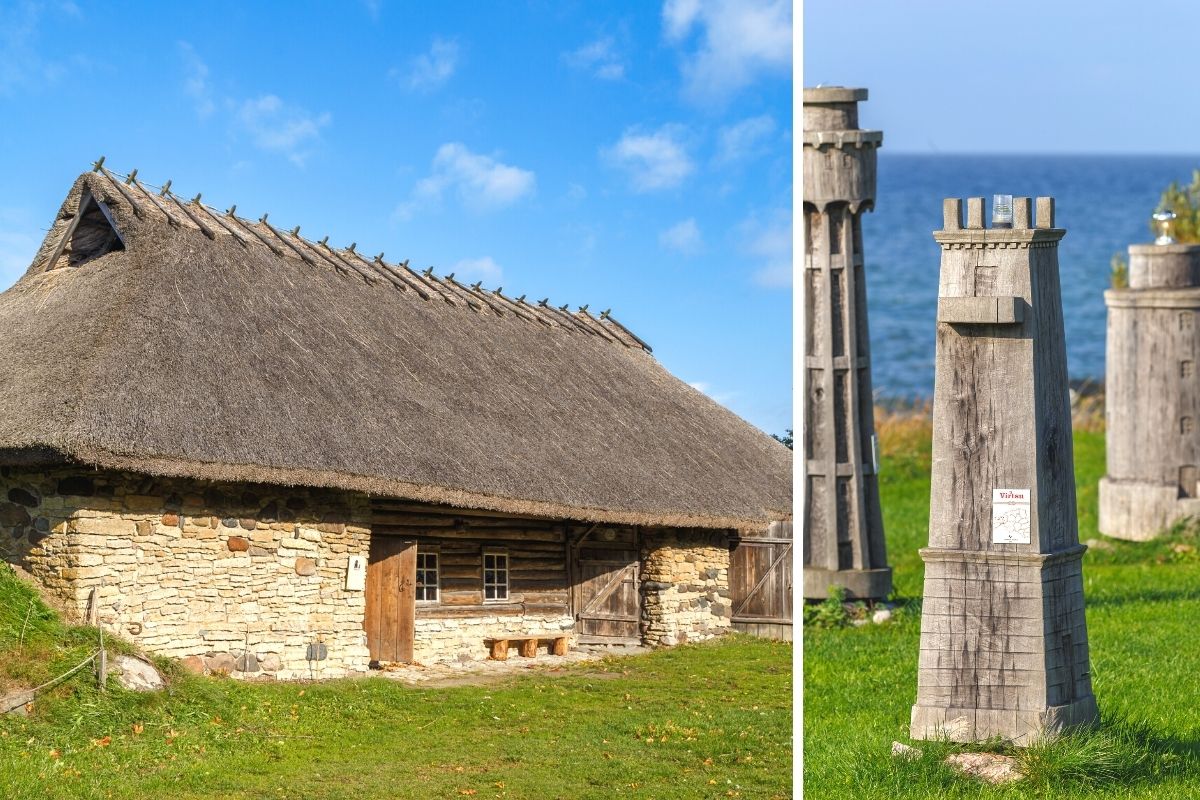 Located 20 minutes north of Old Town, is the open-air museum space of Viimsi.
This fishing town dates back to the 1820s and has been preserved to maintain its charm and local heritage to welcome families eager to learn more about the homes and buildings of this coastal town.
Children and families are able to walk into some of the houses and analyze fishing instruments, and cooking tools, which deliver an image and perception of what life must have been like during the 1800s.
Make sure to check the museum's website to know of the upcoming events constantly held at the museum, as well as the weekly farmers market that takes place every Saturday from 10 am – 2 pm.
20 minutes from the center of Tallinn, former fishing village turned into an open air museum
40 – Learn about the stories of those who suffered inside the Patarei Prison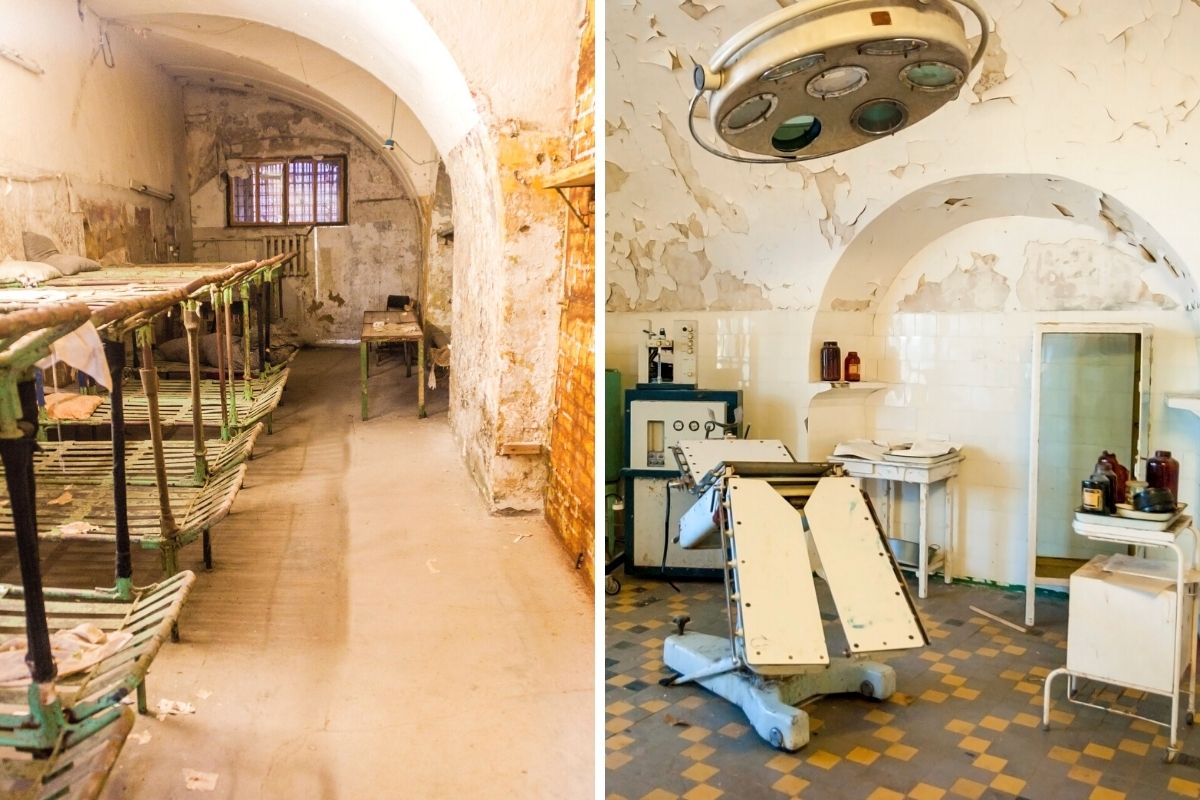 Located in the Bohemian Kalamaja area, the Patarei Prison invites visitors to set foot in what used to be a sea fortress and a prison for 100 years.
The Patarei Prison today serves as a living memorial for the Estonians to remember and honor those loved ones who were repressed and tortured inside the prison during the German and Russian eras from 1940-1991.
The name Patarei comes from the use it had as a canon fortress and artillery battery, and battery is Estonian is Patarei.
Inside, visitors can explore the cells, hallways, courtyards, solitary rooms, and execution rooms where the inmates were taken to.
Learn about the deep history of the prison, the daily life of an inmate, the politics during the communist era, and its connection to the Holocaust.
41 – Get golfing inside Tallinn Inside Golf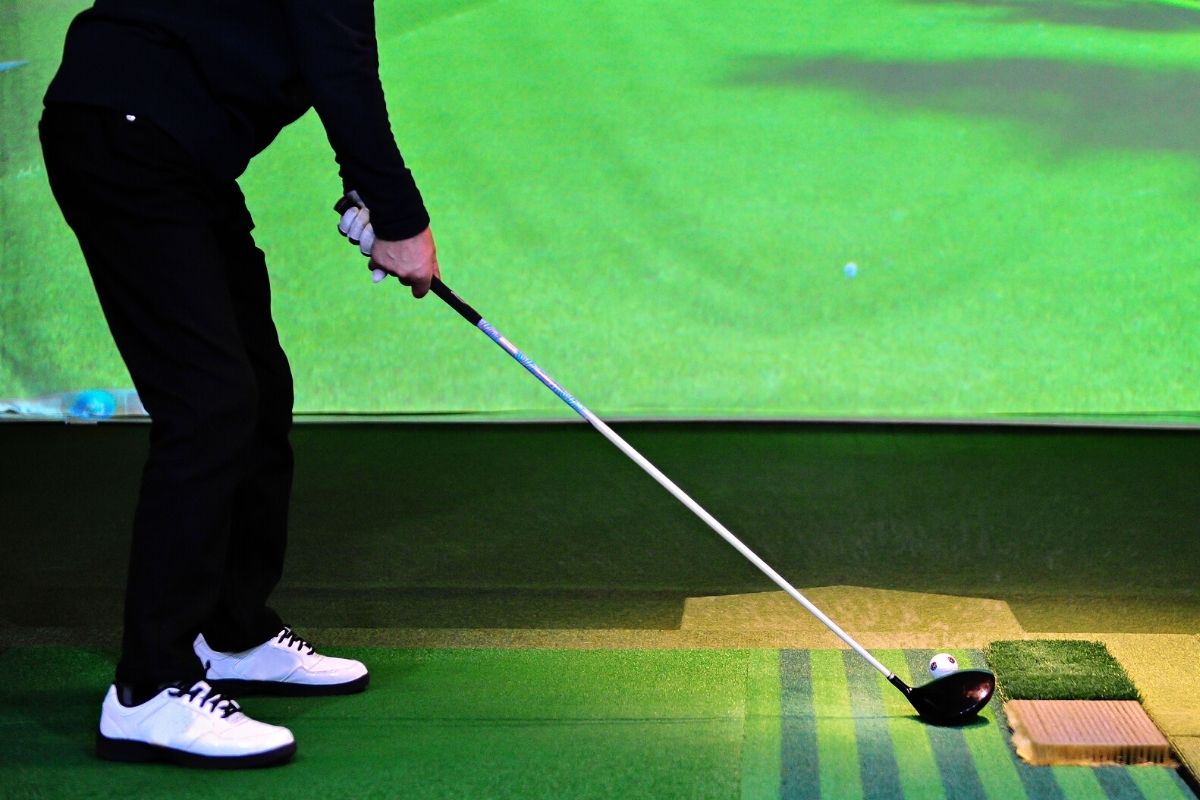 Avid golfers get excited to putt putt inside Tallinns Inside Golf course, offering golf lovers and newbies the experience of golfing indoors using simulators.
In order to have access to the facilities inside Tallinn Inside Golf, visitors must book their slot online, to make sure there is availability.
Visitors can also request to book a golf instructor, whether you're trying to perfect your skills, or pick up golfing altogether.
Prices vary based on experience, ranging from 35-40 euros per hour for visitors.
Prices may show up differently depending on if you're a member or a visitor, so make sure to pay attention to that when looking up prices for different amenities.
42 – See dunes, forests, bogs, and more on a hiking trip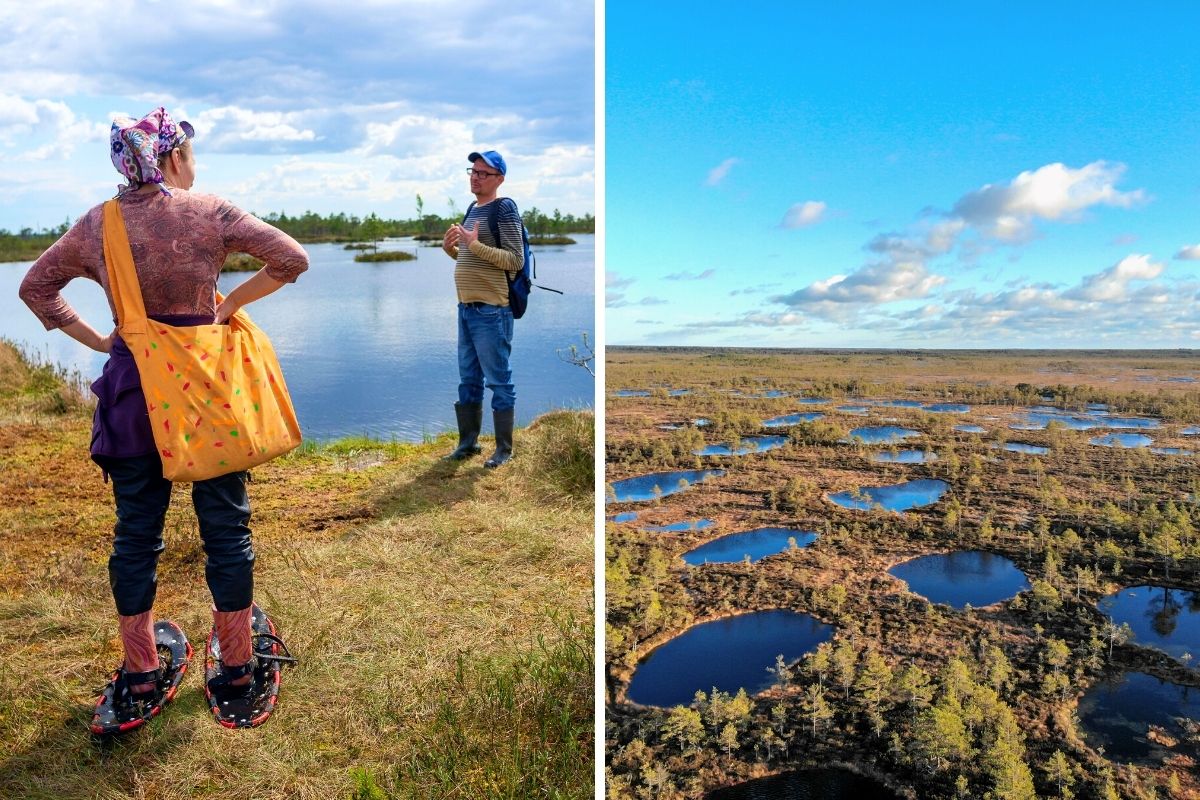 Rocca al Mare is a beautiful 2-hour looped trail, offering incredible wildlife sightings, and views of the sea, and only 27 from Old Town.
Harku Forest Trail is a circular track that gives sight to dunes, rich pine forests, barns, bogs, and so much more. Accessible via public transportation 40 minutes away by bus, this is considered an easy trek by many.
Walk the serene Paljassaare boardwalks, located on the Paljassaare peninsula 19 minutes away from Old Town. Leisurely walk the 550 meters of forest and river beauty, no matter the climate.
Strap on some bogshoes to explore nature and enjoy Kõnnu Suursoo – one of Estonia's distinctive bog landscapes.
Though many hiking spots may have public transportation available, one of the best ways to easily make the journey is with a hiking tour. Be guided, and driven to some of Estonia's best-kept hiking spots that can only be accessed via cars.
43 – Solve riddles throughout Tallinn on a scavenger game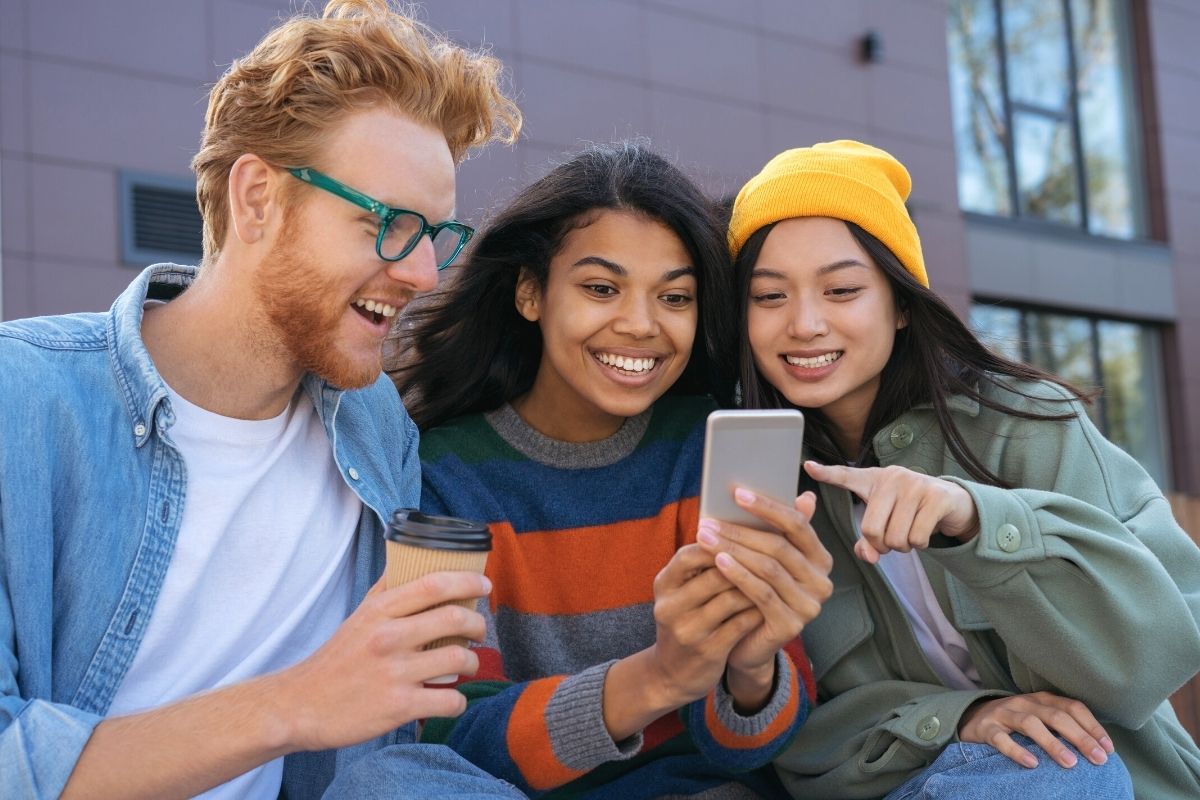 Get your thinking cap on with Tallinn's very own scavenger hunt activity, where the whole city of Tallinn becomes your playground in the effort to find and crack the code on where to find the missing piece or pieces on the list.
Solving riddles together, all you have to do is find a group of people willing to take on the challenge, purchase the online scavenger hunt game online, and you'll get access to it on your and your teammate's smartphones.
Somewhere between an escape room and a guided tour of the city is what these scavenger hunts feel like, except more fun, so don't miss out!
44 – Climb up the remarkable Medieval Towers of Tallinn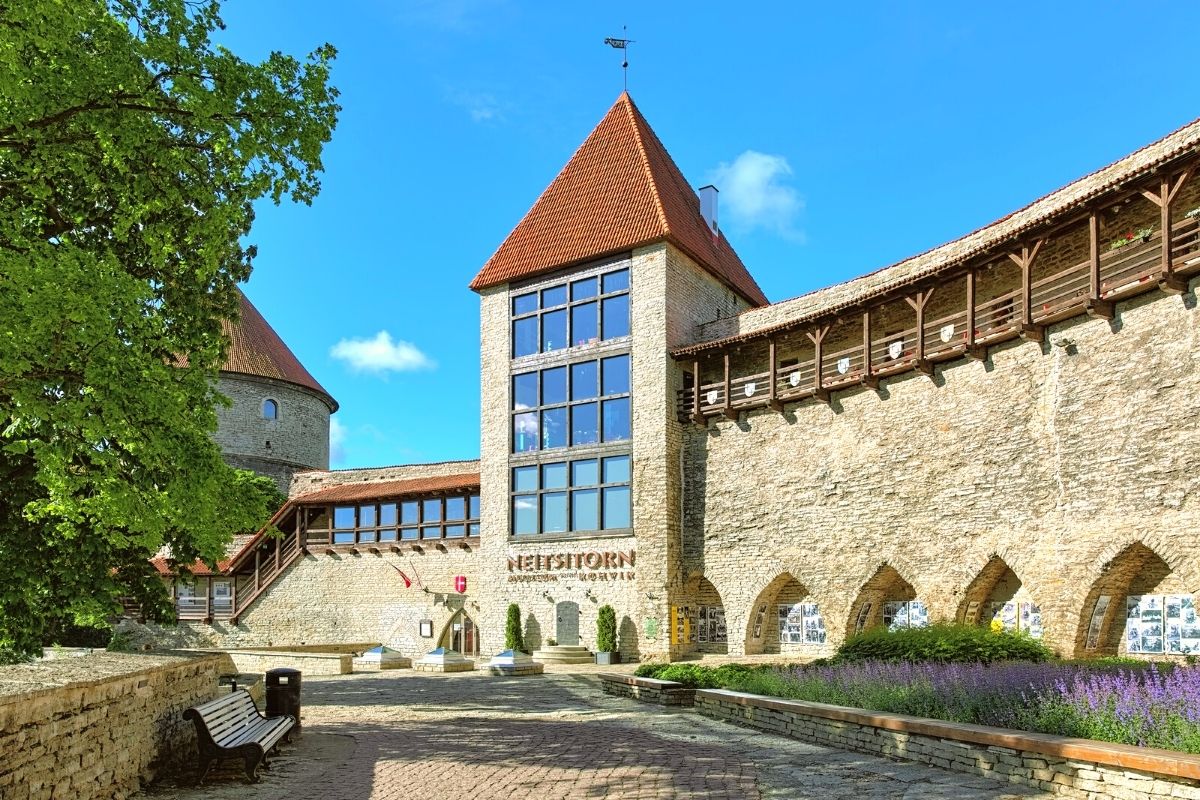 The Maiden's Tower (Neitsitorn) is a tower that originally started as a defense tower in the 14th century, then turned into a residence, then a bar in the 80s until today, that it has settled as a museum showcasing all that it used to be at different points.
Part of a 3-tower system is the Nunna Tower is one of the towers that still stand from its original construction in 1265. Visitors can climb up Nunna Tower and get vast views of the original parts of the Medieval fortress that still stand. Check out the museum inside.
Epping Tower hosts a varied Medieval museum on its 6 floors and Hellemann Tower and City Wall which has a 200-meter walkway and shows clear views of the Medieval architecture of Old Town.
45 – Make candy at Kalev Chocolate Shop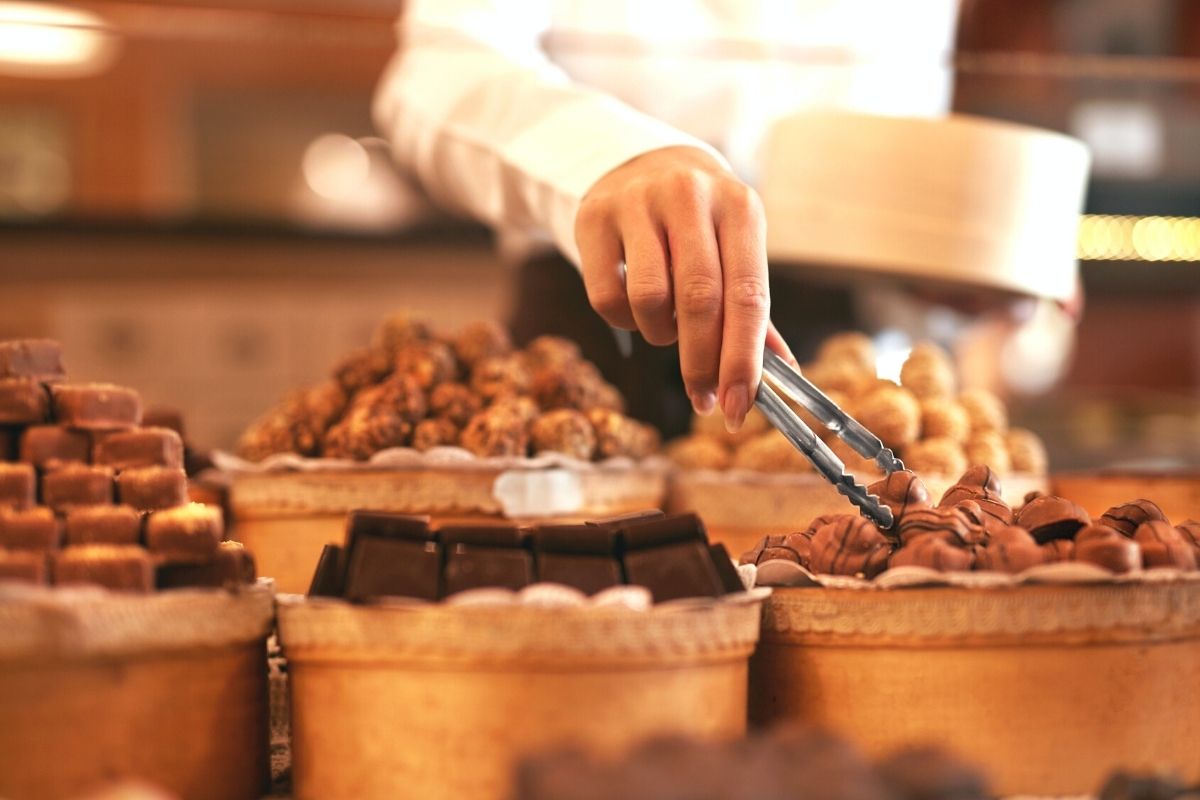 You may have heard of a food tour, but what about a chocolate tour?
Check out Kalev Chocolate Shop, creating sweet delicacies that have been the object of every Estonian child's sweet craving for the last couple of centuries.
Go in, try some of the chocolates and other sweet treats such as marzipan desserts, also very popular with Estonians, and other hand-made candies.
Take it a step further and join the candy-making workshop, where visitors will get the chance to learn and practice how to make certain candies, easy to make at home inspired by the creations at Kalev Chocolate Shop.
If you would like to join the candy-making workshop, make sure to register first to reserve your spot either by email or phone call.
46 – See Estonian practices in action at the Estonian Open Air Museum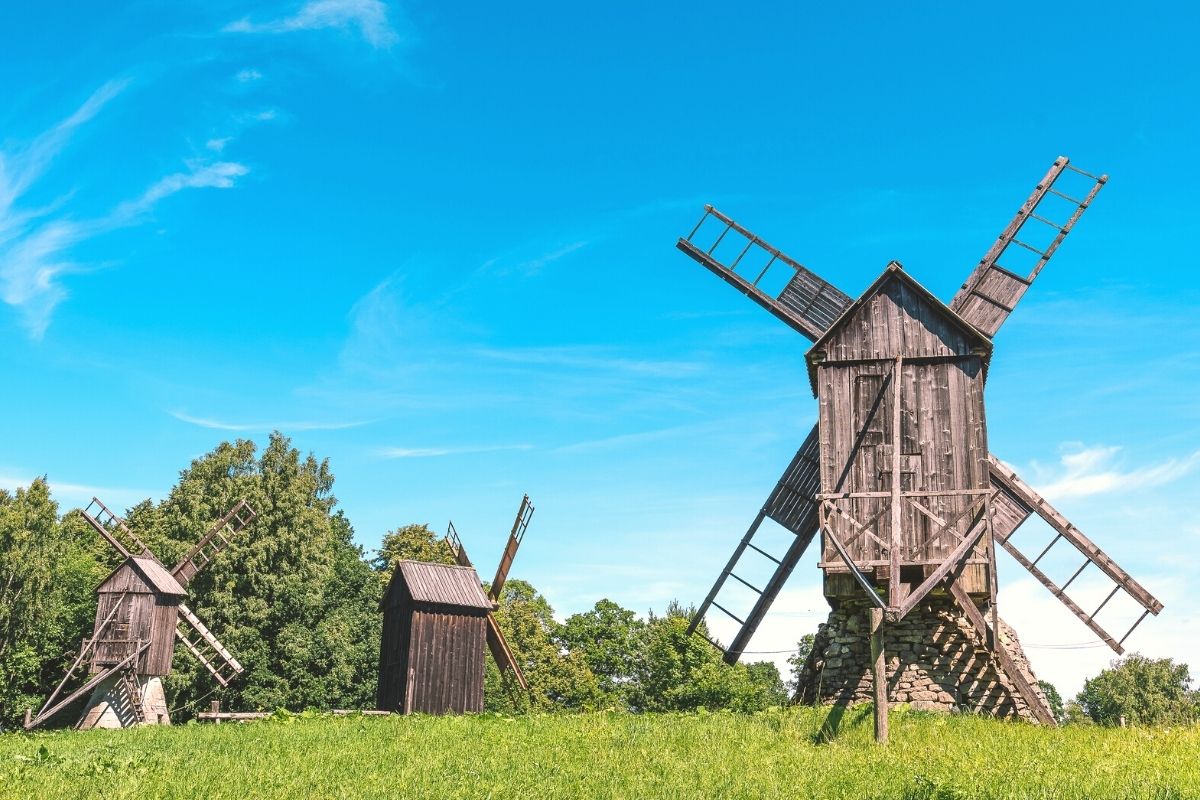 Founded in 1957 after countless tries before that, and inspired by the Scandinavian concept of open-air museums operating years before that, the Estonian Open Air Museum finally opened.
The Estonian Open Air Museum is a collection of Estonian traditions and heritage, expressed in the most immersive way through architecture, food, art, dance, and animals, all showcasing a simple way of life.
Visitors can step inside the old homes, watch folklore dance performances, learn about bread-making practices inside the traditional bakeshops, enjoy art and painting workshops, and so much more.
Step back in time to the horse and buggy era, and explore for yourself how different life was back then.
Tickets can be purchased online, and they start at 12 euros for adults.
47 – Treat yourself to a fine dining experience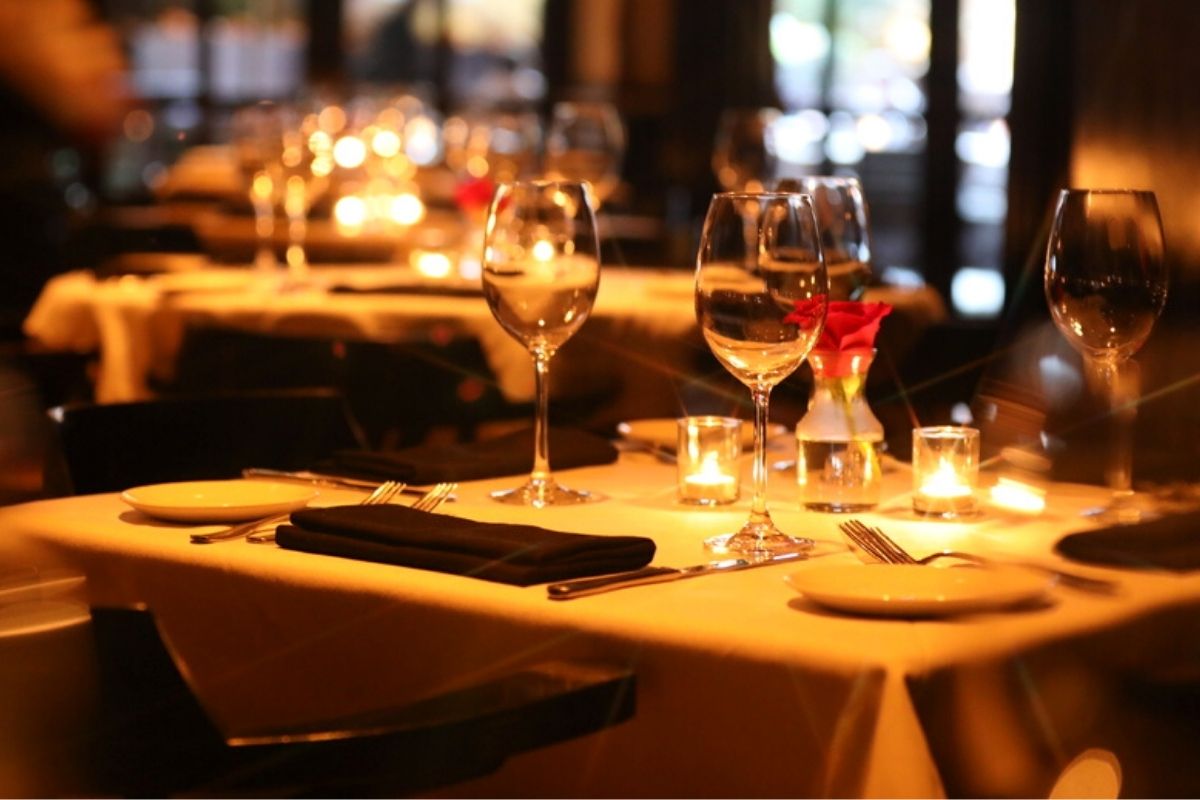 Tallinn takes the best of its gastronomic ingenuity and pairs it perfectly with its homegrown cuisine and food philosophies and serves it best to locals and visitors in their fine dining restaurants.
Check out the two Michelin Star restaurants in Tallinn, NOA Chef's Hall, serving a creative 7-course meal, taking the palate on a delicate and bold culinary journey where local ingredients play a major role. Restaurant 180° by Matthias Diether is an exquisite dining experience directed by head German Chef Matthias Diether, taking dining to the next level in Tallinn.
Restaurant Fotografiska, the winner of the Michelin Green Star for its sustainability efforts, offers a unique gastronomic experience. Eat guilt-free knowing that the restaurant uses every bit of their ingredients, reducing waste astronomically in the dishes they serve.
48 – Attend an event at Glehn's Castle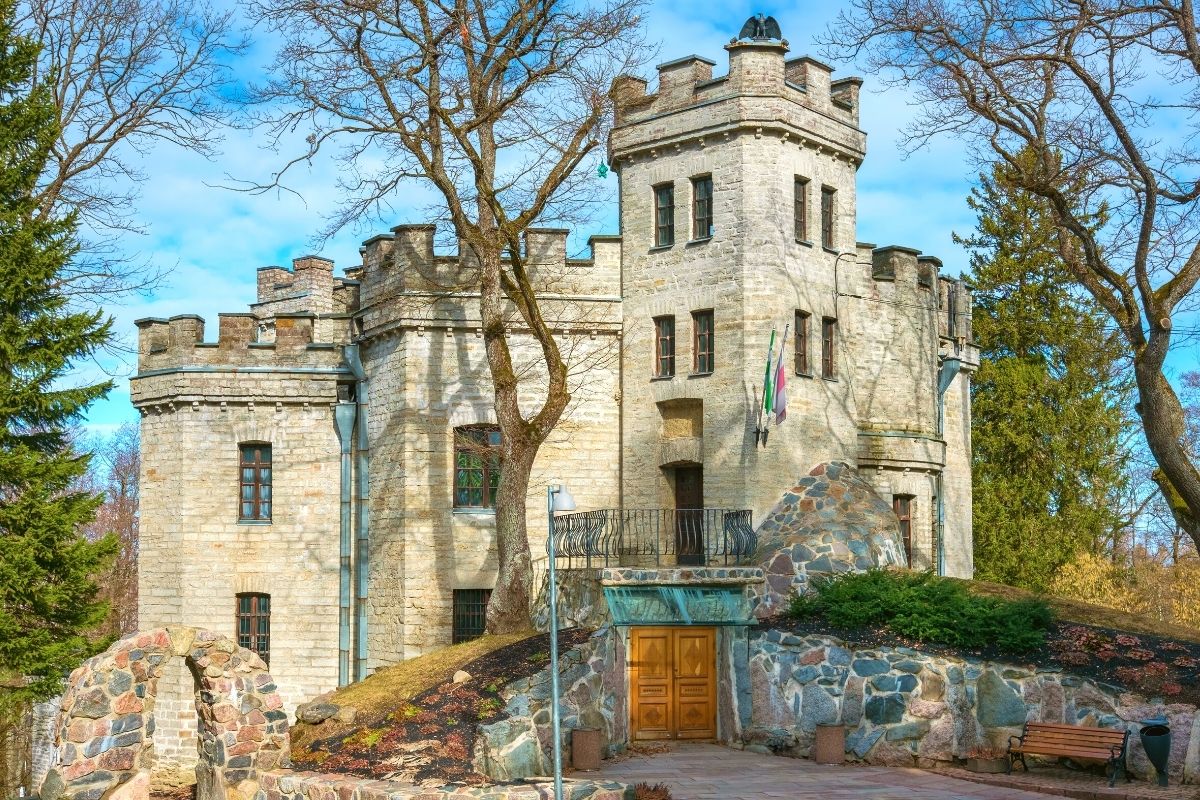 Dating back to 1886, Glehn's Castle is a castle that was built as a residence by Nikolai von Glehn, a Baltic German landowner who founded the town of Nõmme.
The castle was revived back to its original glory in the 60s after it had been abandoned and destroyed during WWl thanks to a group of artists who took reign over its comeback.
The castle apart from its beauty, has beautiful natural viewpoints, an observation tower, and sculptures adorning the grounds.
Though the castle is not open for visitors, it does host a variety of events open to the public, so make sure to check online for events held at the castle to make your way inside. The park outside the castle is open, therefore visitors can enjoy the stunning park.
49 – Get the history behind the abandoned fortress at Pakri Coastal Cliff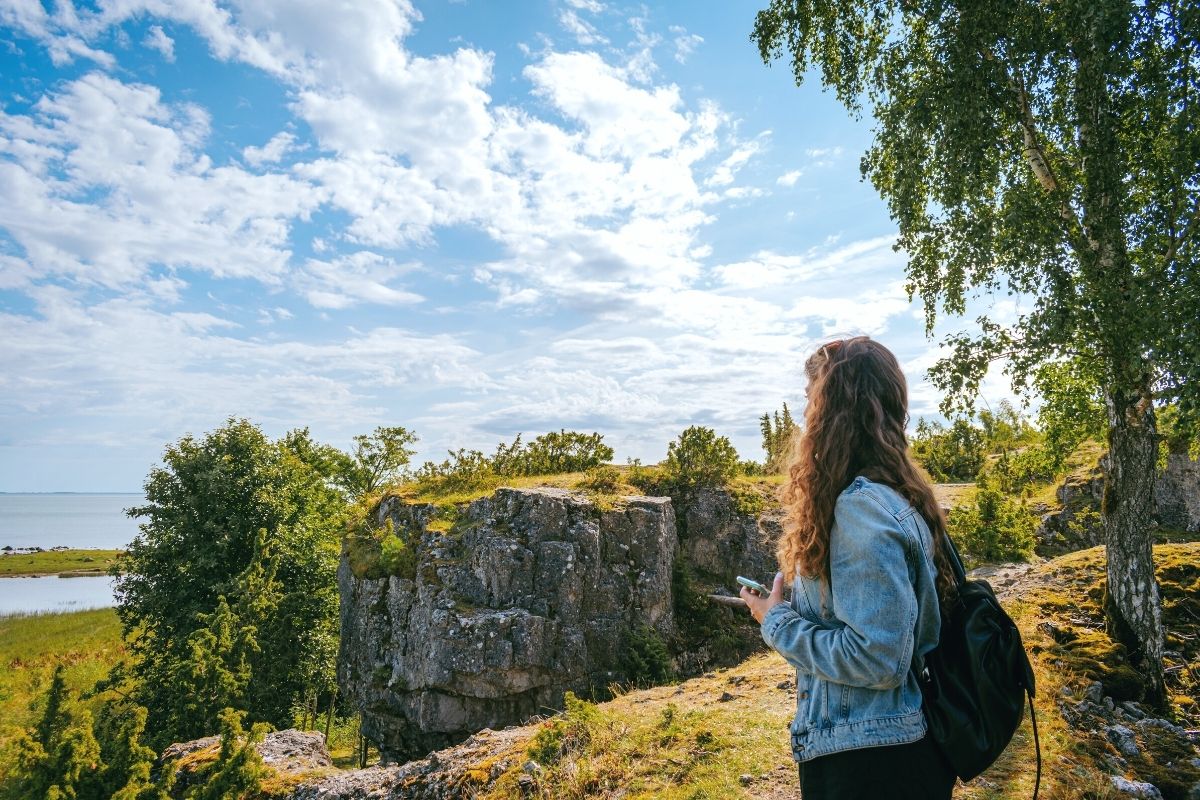 Offering nature and history is the Coastal Cliffs of Northwest Estonia also known as the Pakri Coastal Cliff, which is one of the most beautiful natural sights to add to your list of things to do in Tallinn.
Only 40 minutes away from Old Town, explore and view the dramatic coastline, abandoned naval fortress, underground tunnels, and multiple waterfalls nearby.
Due to its vast views, the cliffs were a point of interest to keep guard against possible invaders, and many of those fortifications are still standing today.
On your tour, you'll also get to stop by Paldiski, a former Soviet military base, and see Estonia's 3rd largest waterfall plus more!
Book a tour guide who will provide ground transportation, knowledgeable facts, guidance throughout the tour, and also a few hidden stops along the way.
Explore the red lighthouse, and even climb all the way up and breathe in fresh Baltic Sea air.
50 – Visit the St. Nicholas' Church turned museum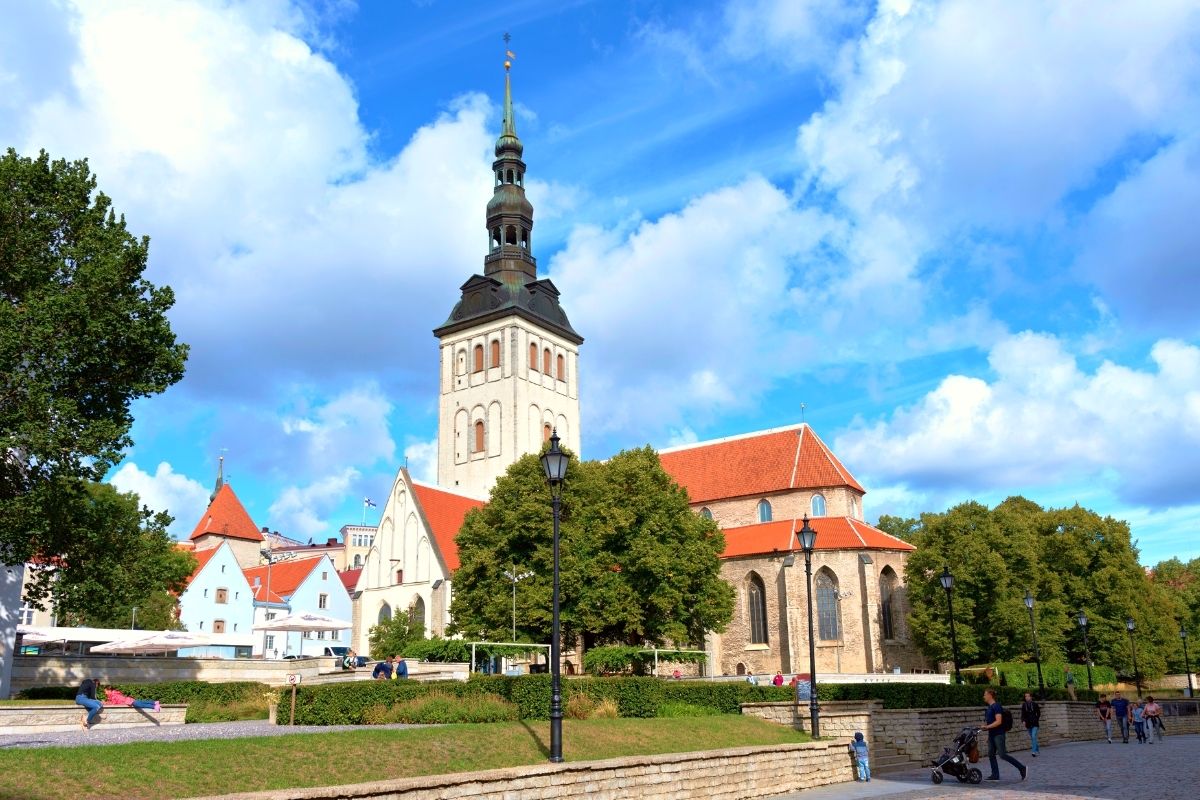 The St. Nicholas Church was considered one of the wealthiest churches during Medieval times in Tallinn and was named after the Saint of merchants and sailors.
Throughout its time since its founding in the middle of the 13th century, until the 1950s, the church has experienced massive transformations, due to wars, different uses, various influences, etc.
Today, the church is a branch of the Art Museum of Estonia and a concert hall, where visitors can enter and see not only the transformation of the church but also wander through and experience religious art from the Middle Ages, or listen to live music.
A piece to look out for is Danse Macabre (The Dance of Death) as well as the Gothic and Renaissance-influenced interior architecture of the church.
51 – Have fun go-karting with friends and family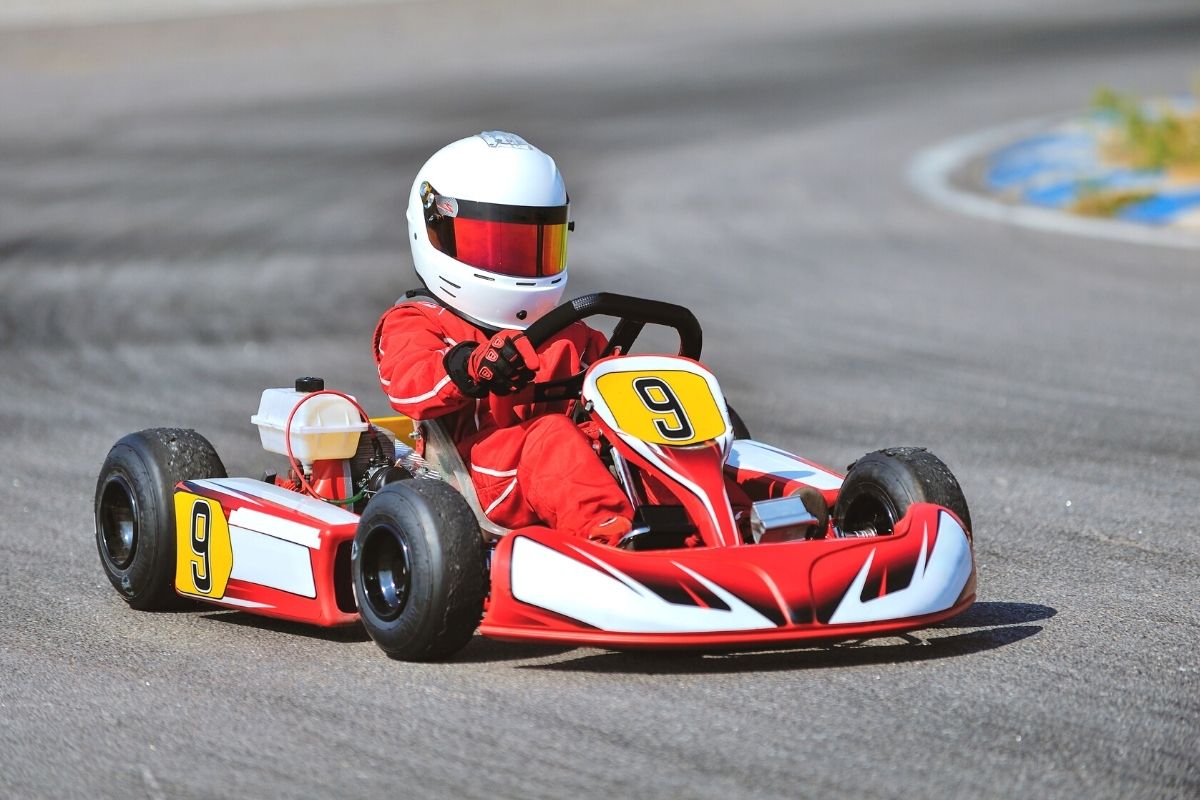 Explore the fun of go-karting at Unibet Go-Kart Center, located 20 minutes south of Old Town.
Featuring a 450-meter track for avid and newbie go-kart goers, the track is situated on top of a shopping mall making it easy to find.
Everyone from children to adults, seasoned go-kart fans to absolute newbies will all find an enjoyable time choosing from a variety of go-karts, from adjustable seats and pedals to adjustable steering wheels, and all the safety precautions inside the go-kart and the facilities.
Those interested in go-karting may get on train 18A at Vabaduse väljak, get off after 25 stops at the Urda stop, and walk 2 minutes towards the go-karts.
52 – Plan a beach day at Pirita Beach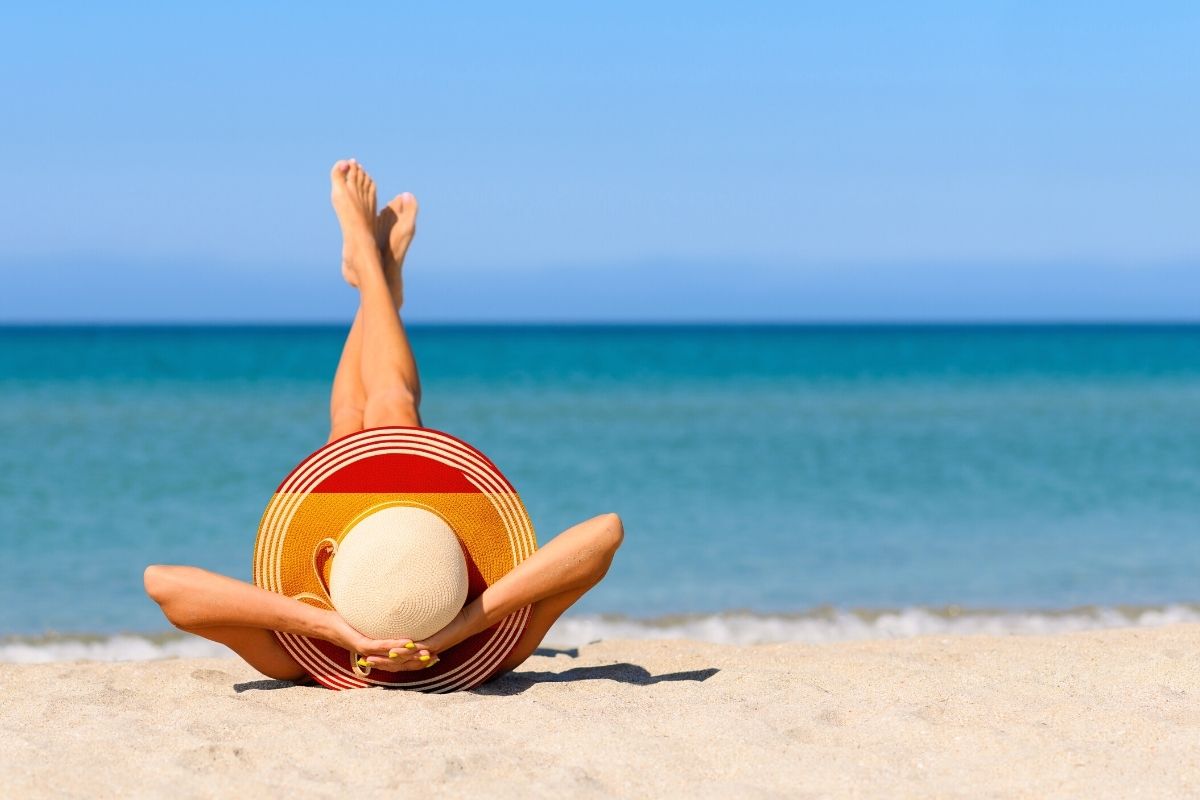 Considered to be Estonia's largest beach, people from all over flock to the sandy shores of Pirita Beach, located in the neighborhood of Pirita, north of Old Town.
There is a bus that visitors can take from Old Town straight to the beach, only taking 30 minutes or so to get there via public transportation.
The beautiful beach stretches around 2 kilometers of sand, sea, beachgoers, and even views of Old Town and the boats traveling between Estonia and Finland.
The beach is free to enter and is also the host of various educational and recreational activities, so make sure to inquire about those if that is something you're interested in.
53 – Spend hours inside Estonia's other fascinating museums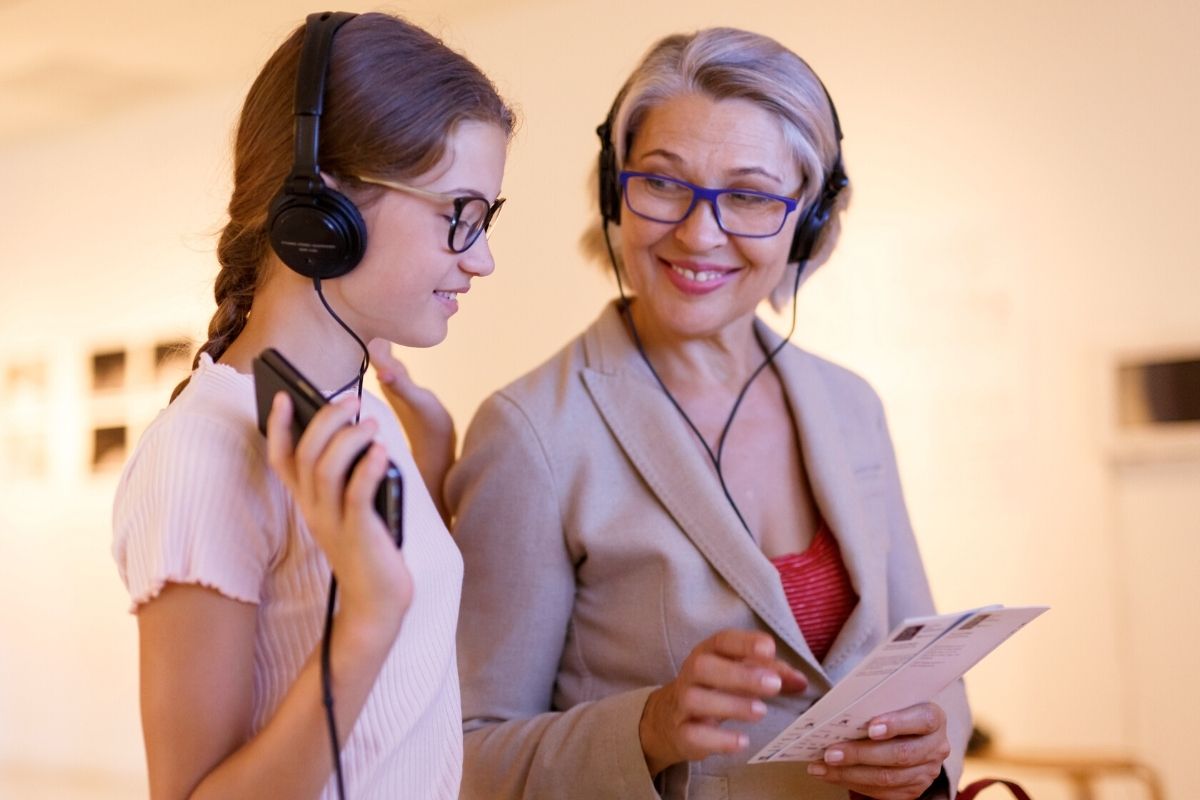 Situated in the heart of Old Town, the Estonian Museum of Natural History is all about promoting the need for educated humans to support the well-being of the environment and nature.
Offering educative programs, a space for open discourse, and exhibits designed to question the visitor's current mindset to better support the environment, the Estonian Museum of Natural History is an eye-opening place to visit.
KGB Museum offers a unique double perspective of what life was like during the Soviet Union era in Estonia, the ideal and the questionable. Situated inside the Viro hotel, which holds a lot of history of this time in Estonia.
The Estonian Health Museum showcases in its 15 exhibits and classes about human physiology, how the human body works, how to be healthy, and how healthcare has morphed throughout the years.
For architecture lovers, the Museum of Estonian Architecture is the perfect place to visit. And if you are a science explorer, you should check out the Energy Discovery Centre which also has a planetarium.
54 – Snap a photo of the Soviet-style Tallinn City Hall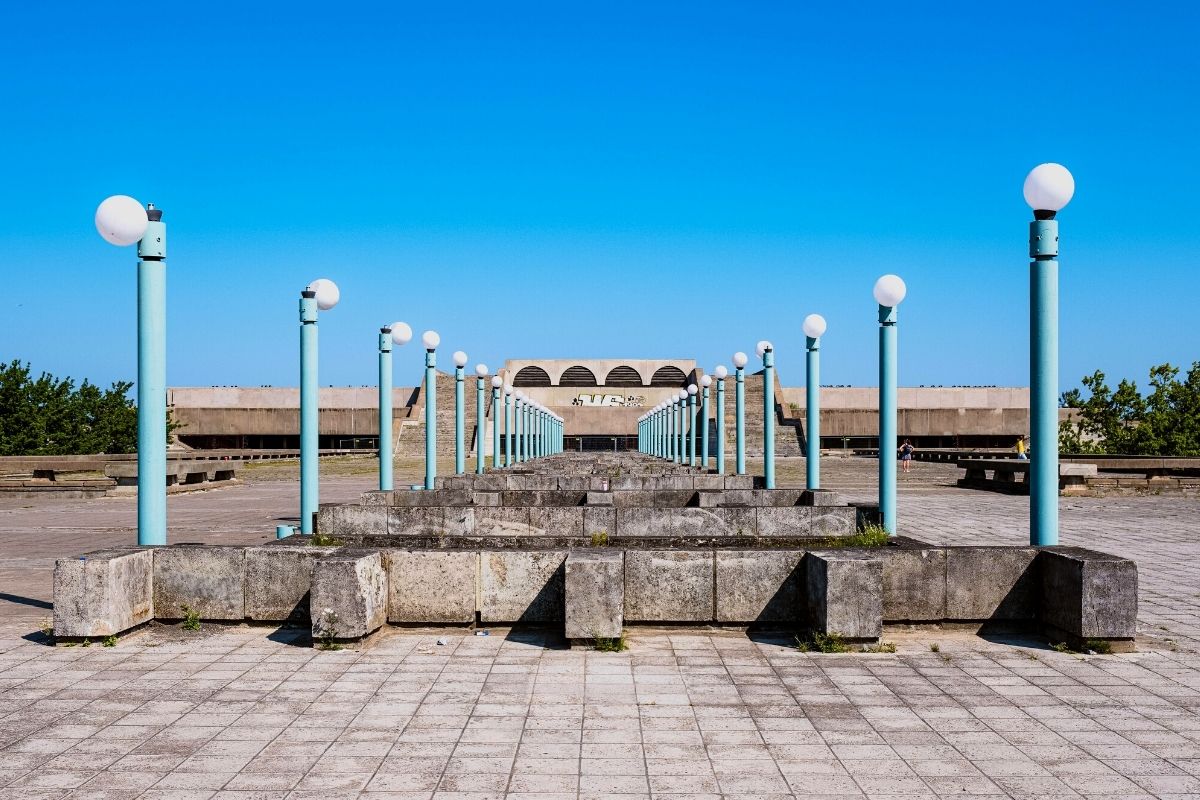 Not to be confused with the administrative Town Hall building, Tallinn City Hall, also known as Linnahall, is a cultural venue that is currently in talks of beginning renovation to make it a better-suited space for gatherings of all sorts, especially taking advantage of its port location.
The Tallinn City Hall was first inaugurated for the Moscow 1980 Olympics and is an example of Soviet-style architecture. At first glance, the building may look like an ancient Pyramid, but it was designed to seat 4,200 people back then.
Today, it is a remnant of the 80s and the Olympics taking place at the time, and a great place to check out golden hour while sitting on the steps where many excited fans once sat.
55 – Live the magic of christmas in Tallinn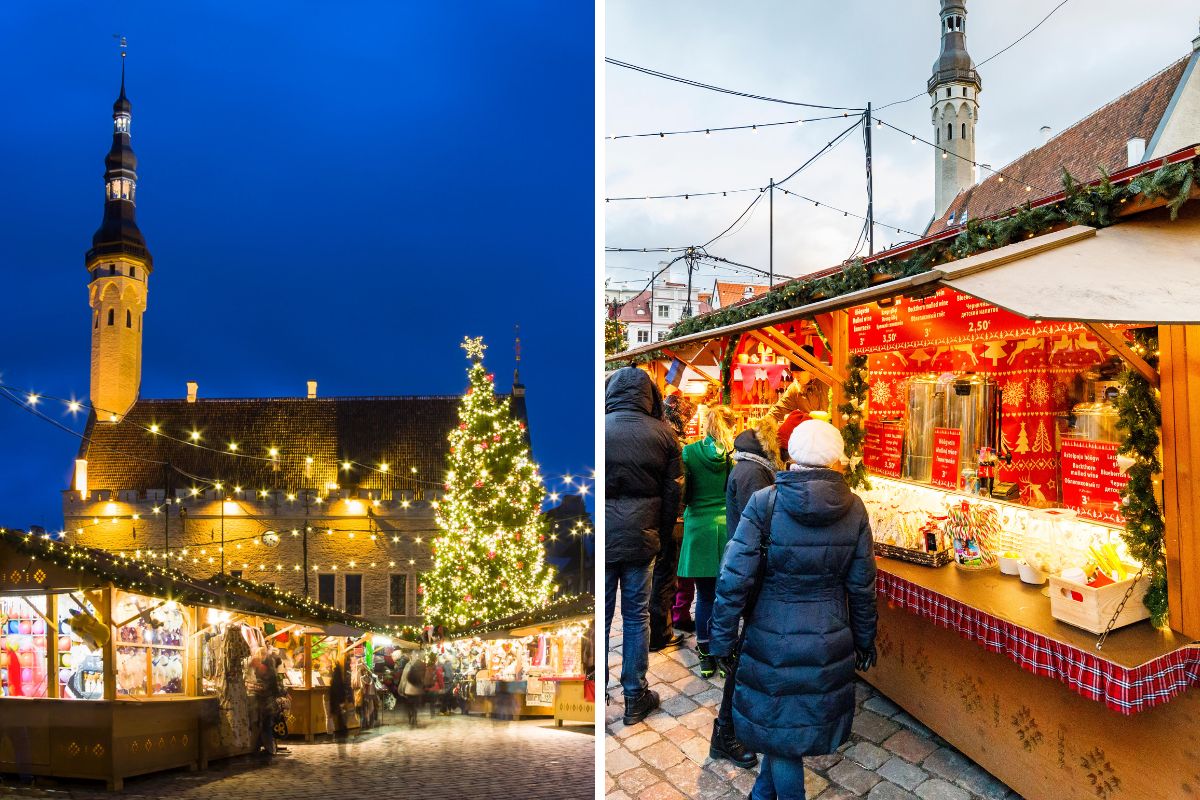 Without a doubt, Tallinn is one of the most magical places in Europe to experience Christmas, so if you're planning to visit Tallinn, consider the amazing things to do in December!
Visit the charming Christmas markets, selling everything from locally baked goods, and beverages to warm you up, as well as beautifully crafted Christmas ornaments and decor.
No Christmas in Tallinn experience is complete without planning to skate at the ice rink on Harju Street! Surrounded by historic buildings including churches, you'll certainly fall in love with the season even more, whether you do it during the day or night.
Visit the main attractions, as they offer seasonal experiences from learning traditional Estonian Christmas practices to seeing a frozen waterfall!
56 – Step onto the tallest observation tower in the Nordic Countries at the Tallinn TV Tower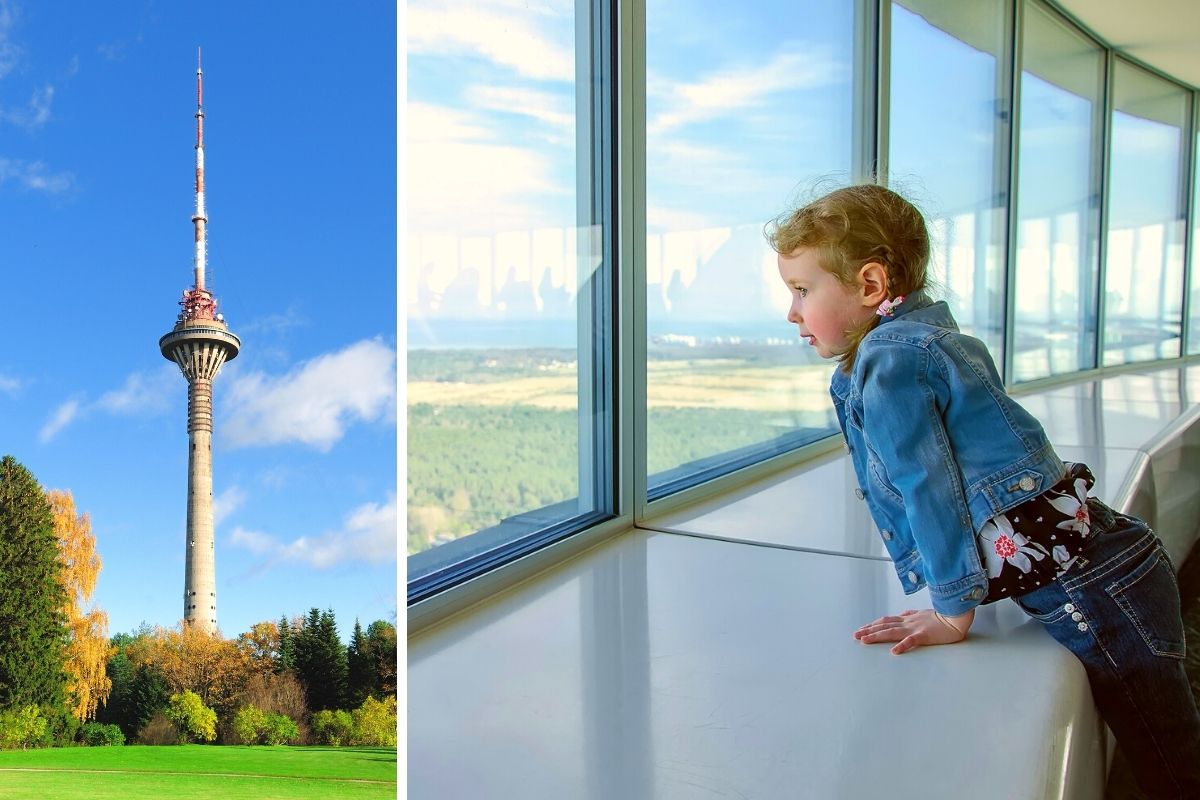 Harness and climb up to hover 314 meters over the city, and walk on the edge of the tower as you look below 22 floors of the Tallinn TV Tower.
Check out the exhibition inside the tower called "GENE-IUS" – an exhibit showcasing the amazing world of genes and their influence on human life.
Have kids? They'll love the activities set out for them from the day in the life of a TV anchor to watching a film.
Adults and children will both love the excellent 360 views of all of Tallinn from the comfort of their dinner table while relishing their meal high in the sky inside the tower's restaurant.
Make sure to buy your entrance tickets online, where you can select which activities you're interested in to avoid lines.
57 – Solve riddles to flee an escape room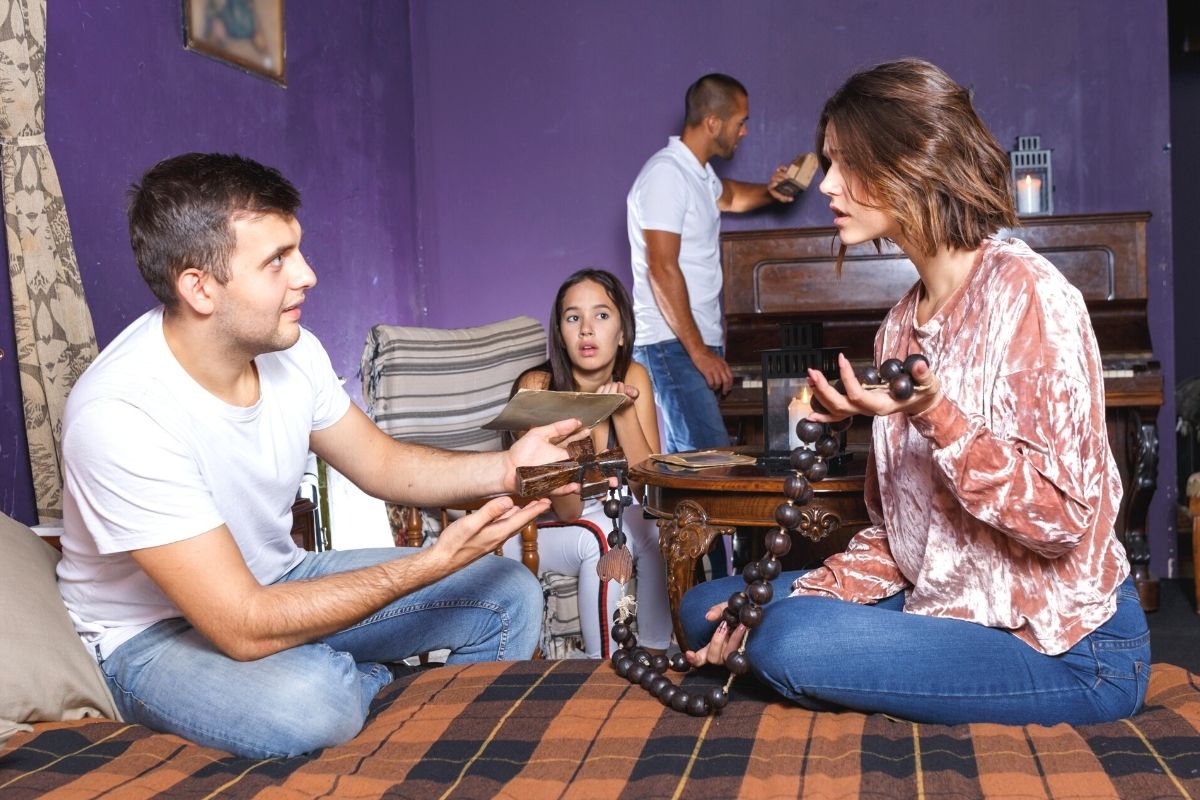 Do you think you have what it takes to escape an escape room?
Try your luck and your friends as you put your heads together to solve the hidden mysteries and unsolved riddles in order to escape the room you're in, under a certain time limit.
With a variety of themed rooms including insane asylum, a haunted home, a medical lab gone wrong, claustrophobia, and many more, you and your friends are guaranteed a memorable evening of fun, laughter, and bonding.
Check out the many escape rooms open throughout Tallin, some of which have European influence such as escape rooms set on Baker Street in London, and many other interesting situations.
Some escape rooms are designed for children as well, featuring brighter colors and cute characters.
58 – Watch the Estonian Parliament meet inside Toompea Castle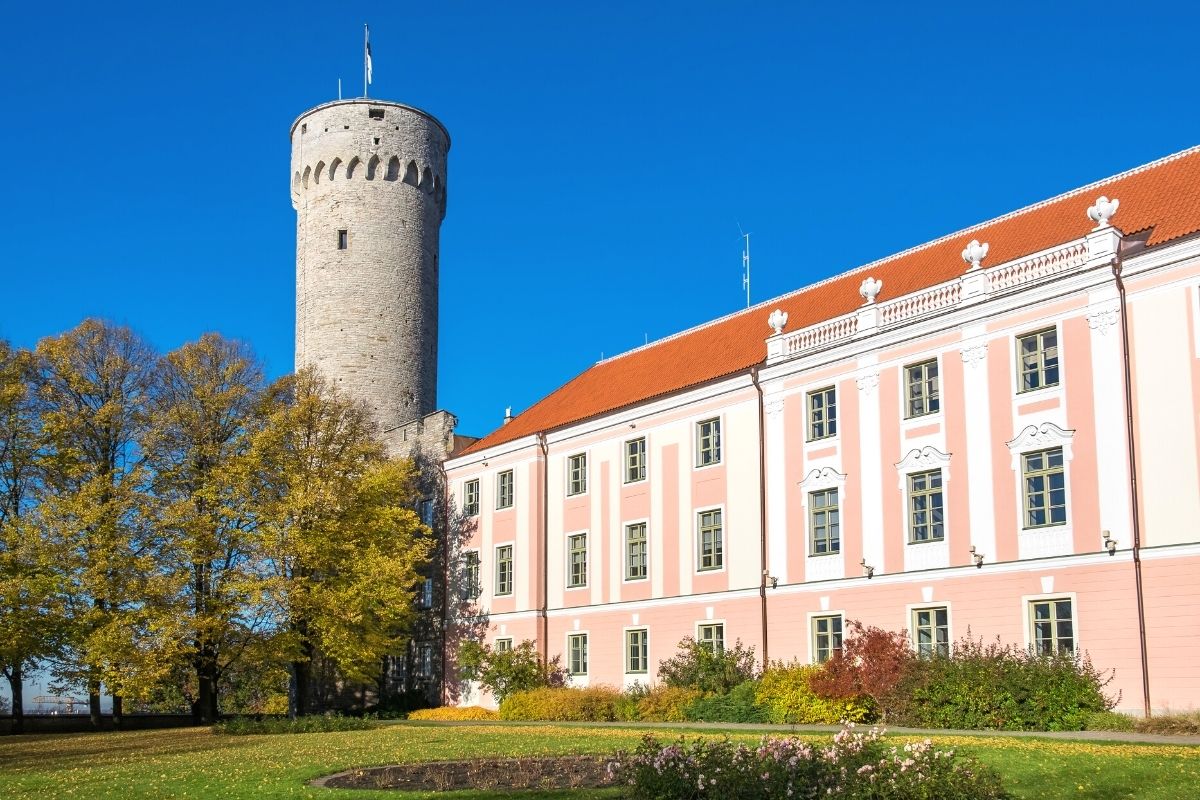 Toompea Castle is a light pink colored Baroque-style home, brimming with beauty on the inside and the outside, and dates back to 1767-1773.
Built on top of what used to be a 14th-century portion of a fortress building, the Toompea Castle today is home to the Estonian Parliament. Sessions of the Parliament meetings can be tuned into via the TVs outside the meeting room, inside the castle.
The castle also hosts a variety of events and art exhibitions, which are open to the public to see, as well as the Parliament Reading Room.
Tours are available every day, and it is strongly recommended to book your tour slot ahead of time.
59 – Shoot your best shot at a shooting experience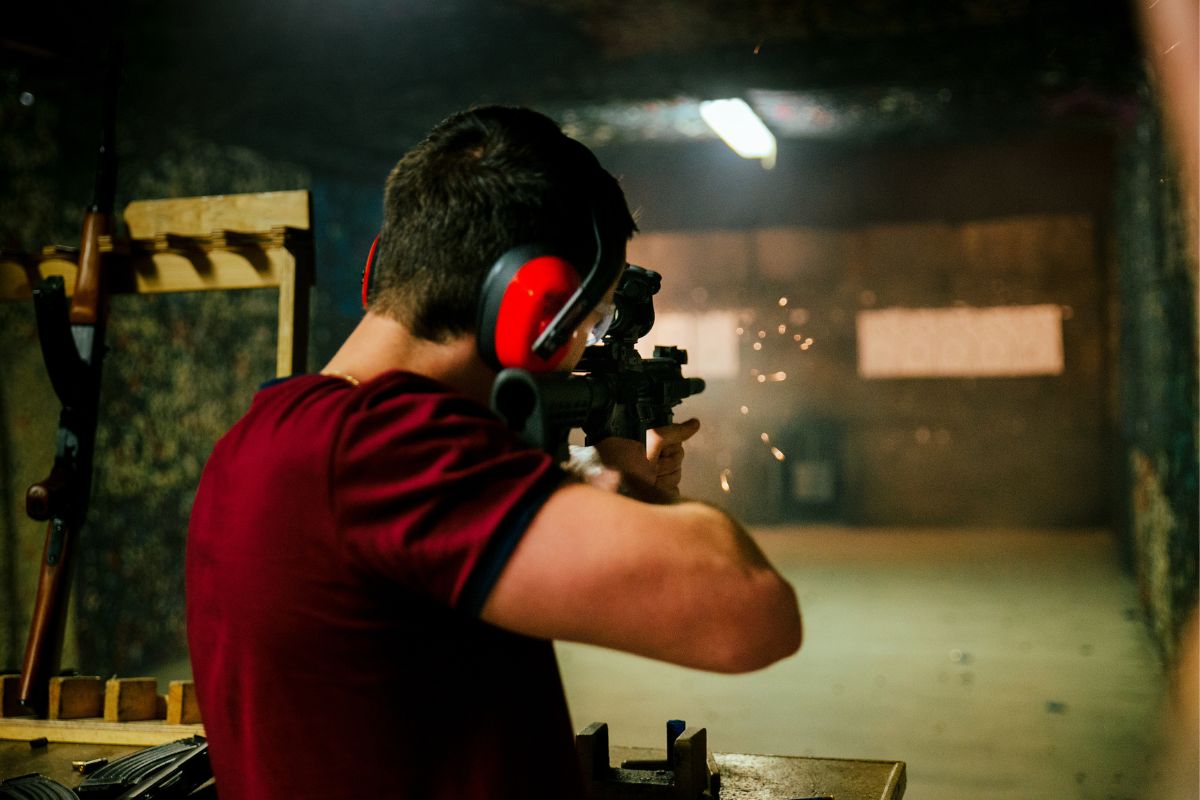 Looking for something unique to do in Tallinn? Check out the best shooting experiences in Tallinn, and learn everything from the basics of how to hold a rifle, all the way to multiple opportunities to practice your aim and shooting technique.
Lasting anywhere from 2-2.5 hours long, a shooting experience is the perfect activity to practice, and blow off steam, or simply learn a new skill for the fun of it! In some tours, you'll be able to use a variety of guns and practice a few rounds as you learn details on how each one works.
Worried you don't know enough to get started? Check out a beginner's course, ready to take you from newbie to knowledgeable within 1 session!
60 – Visit Estonia's largest arena, A. Le Coq Arena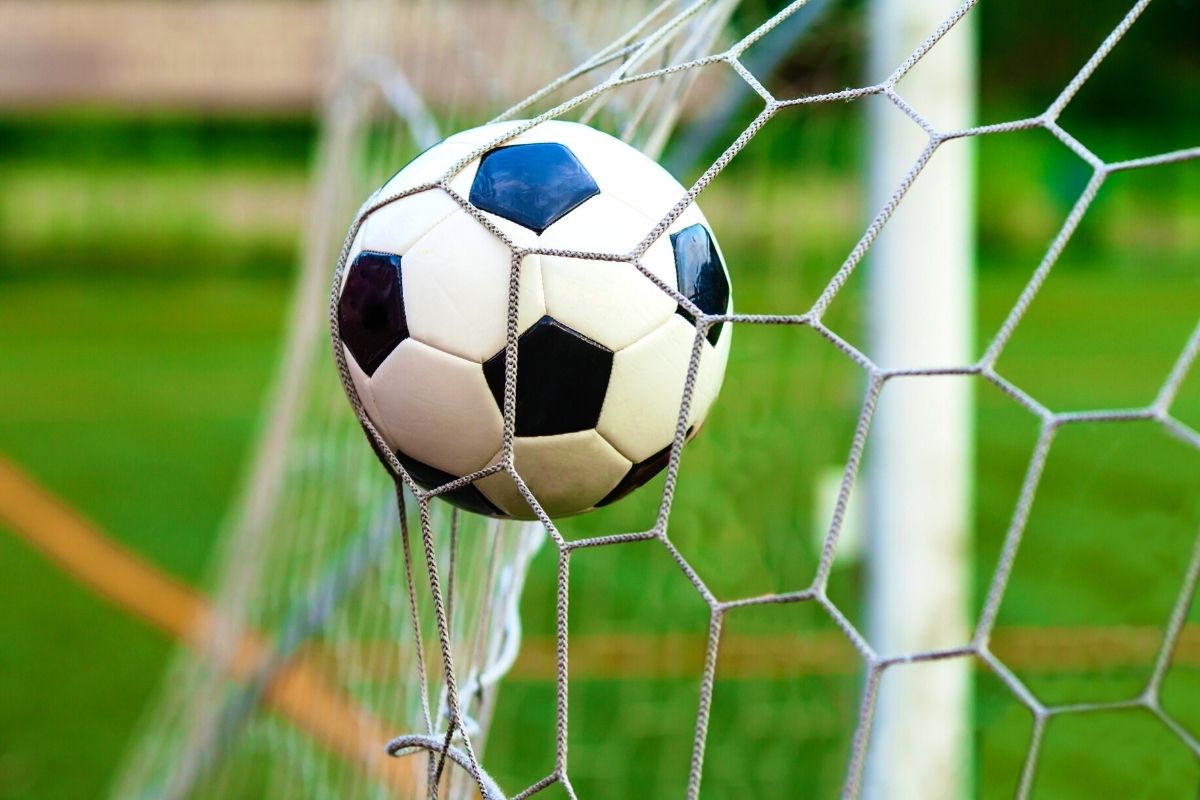 Built in 2001, holding a capacity of about 14,336 people, and inaugurated with a World Cup Qualifier Game between Estonia and the Netherlands, the A. Le Coq Arena is today the home of the country's national soccer team.
Located around 30 minutes from Old Town, and perfectly accessible via public transportation, consider booking a ticket to a soccer game while there and feel the energy of the passionate soccer lovers in the stands.
The arena also hosts a variety of concerts and other events, so make sure to check out the arena's website to see the different events taking place, and how to buy tickets online.
61 – Go bowling at the best spots in town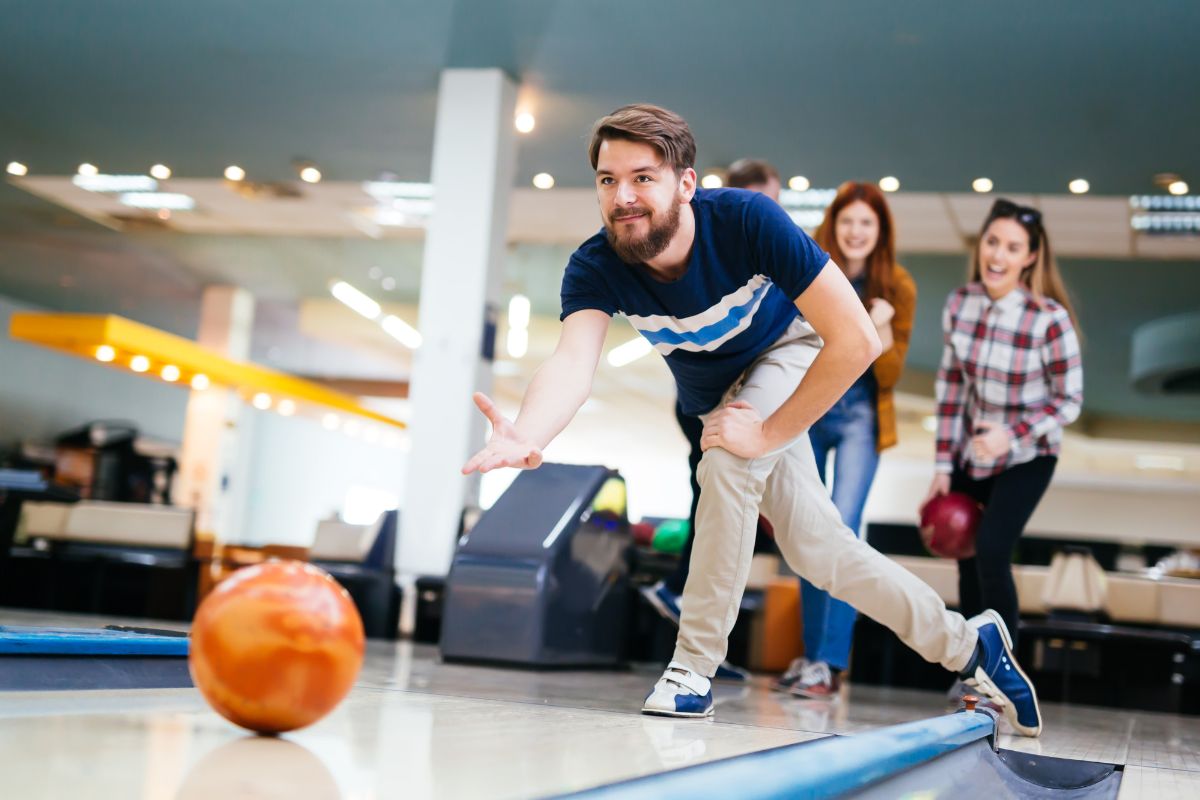 Hit the bowling lanes at the best spots in town, starting with Bowling KUUSAAL, where you'll go for the bowling, and stay for the food, drinks, and good vibes! If you're traveling with kids, this space offers bowling alleys specific for kids, teens, and adults!
Work on your lucky strike at AMB Akadeemia Bowling, open daily until midnight! Enjoy their recently renovated space, with modern amenities and a fun vibe! See if you can break the national record of 12 strikes in a row, which was witnessed at AMB Akadeemia Bowling!
O'Leary Kristiine offers an abundance of activities to enjoy, from VR games to basketball, air hockey, table tennis, and more including bowling. Located only 9 minutes away from the city center!
62 – Explore Estonia's beer culture on a beer tasting tour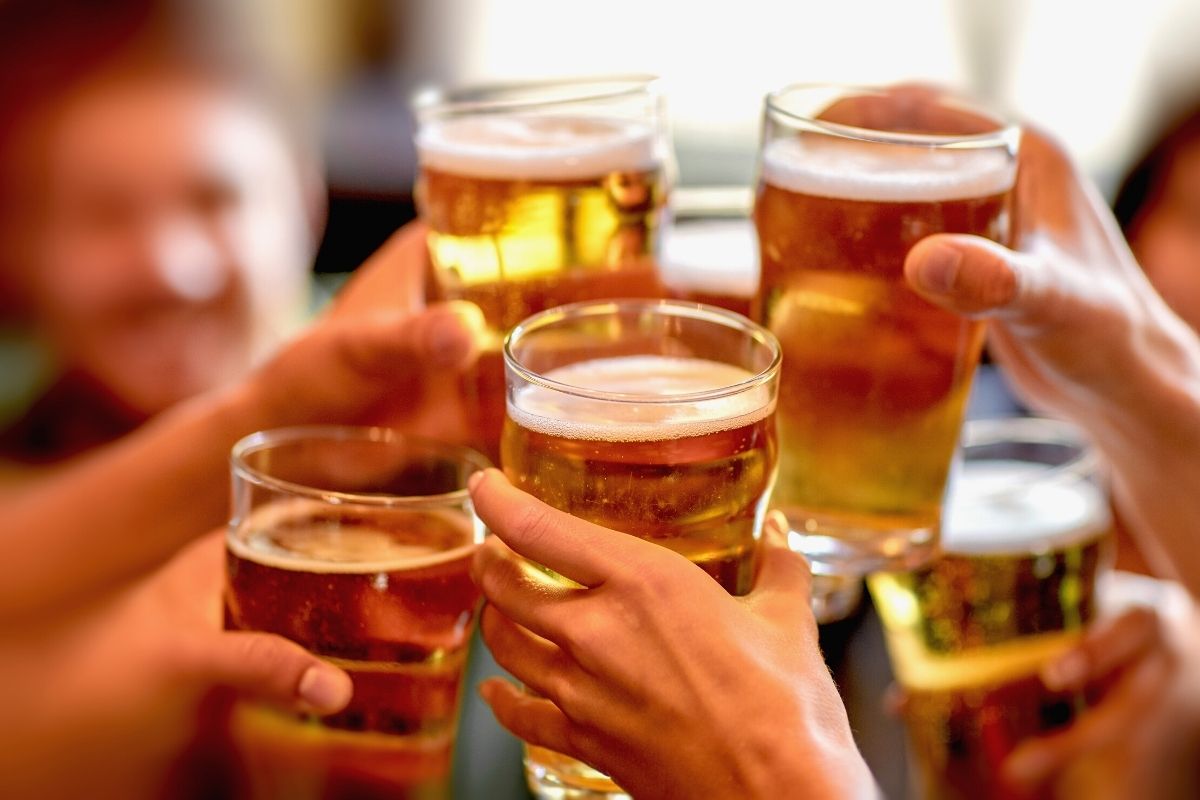 Get out on the town on a fun beer tasting tour, enjoy the best of Tallinn's beer culture, learning about local and beloved beer brands like Pohjala, Õllenaut, Saku Hele, and other incredible beers.
Book a beer tasting tour to give you an extensive and refreshing run down of all the must-try craft beers to try in Tallinn, as you step inside some of the most beautiful, antique, and unique bars in Old Town, and a little beyond.
Along with your beers, you'll also get complimentary snacks and be taught more about the craft beer process in Tallinn, its popularity amongst Estonians, and more about its interesting history in this part of the world.
The tours usually last 1.5 hours and start at $30 USD.
63 – Go out and experience nightlife in Tallinn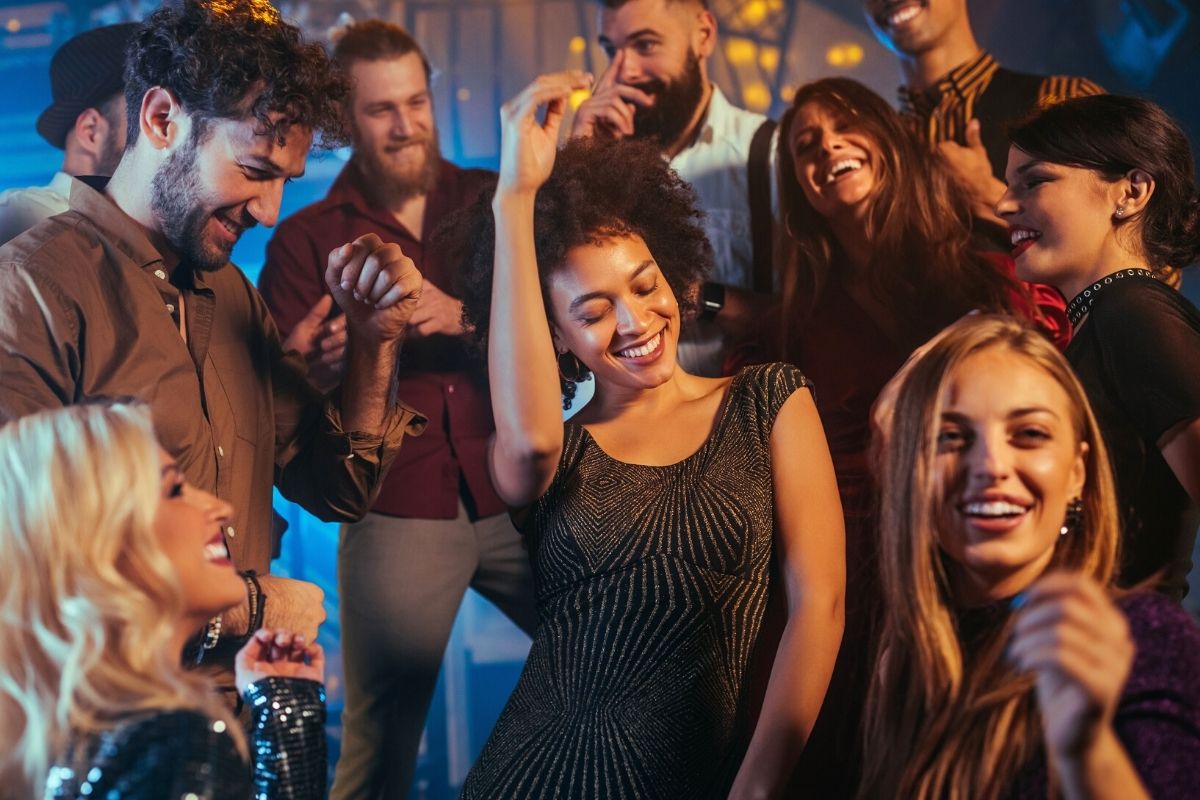 After a day of history lessons, continue into the evening immersing yourself in modern culture as you take on the vibrant nightlife scene in Tallinn.
One of the most popular spots in Tallinn is Club Hollywood, where you can enjoy techno music and a rotating roster of Estonian and international DJs.
For sports lovers, consider an evening at Nimeta, where big screens and soccer games dominate, along with the rounds of drinks, creating a lively and fun ambiance.
Finalize your evening at Club Privé, the coolest club in Tallinn to dance the night away in the up-scale, ambient club.
64 – Get the best views and drinks at the best rooftop bars in Tallinn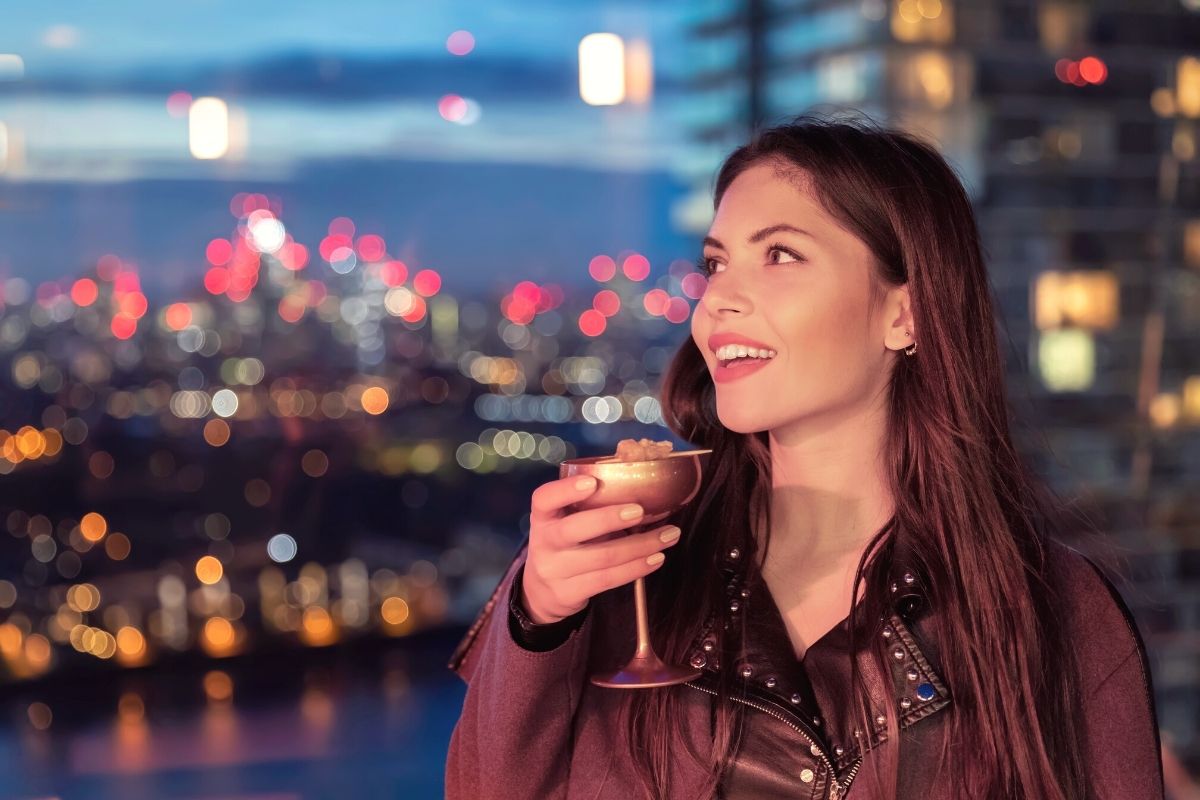 Sights of red-tiled roofs, church spires, and the glittering sea are seen at Lounge24, located on the rooftop of the Radisson Hotel. Enjoy an excellent list of cocktails and quick bites, in a space where you're able to engage in great conversations.
Feel like royalty at Horisont, Restaurant & Bar, where elegance, stunning city views from the 30th floor, and an exquisite selection of food, especially vegan food, are possible.
Whatever Ltd Rooftop Bar is perhaps the most popular rooftop offering not only vibrant city views but vibes and ambiance as well. With dance floors, karaoke, great hospitality, and amazing drinks, you can't miss this Tallinn hot spot.
How to get to Tallinn?
The best way to get to Tallinn is to book your flight to arrive at Tallinn's main airport: Tallinn Airport or Lennart Meri Tallinn Airport.
From there, you can either take public transportation, which will take you 30 minutes or opt for a 10-minute airport transfer.
Look through our list of the best airport transfers in Tallinn, and effortlessly reserver yours online. Arriving on a boat? Check out a shore excursion in Tallinn!
Where to stay in Tallinn?
The Raddison Hotel is situated only a few feet away from the National Estonian Opera House and provides guests with a wide range of breakfast options in their continental or breakfast buffet. Enjoy the rooftop view on their 24th floor.
Spend an evening or two at the Hotel Telegraaf, boasting chic and stylish hotel decor in each room, and offering French and Russian cuisines in their on-site restaurants, while located in the heart of Old Town.
Consider Hotel Regent, a beautiful ambiance of new and old, equipped with a great fitness center and welcoming spa, including a sauna and pool. Guests loved the proximity to some of Tallinn's UNESCO World Heritage Sites.
Check out Schlössle Hotel, offering beautiful 5-star services and hospitality, high-quality amenities, and a stunning a la carte breakfast with sauna access included in the room rate. It's a perfect hotel for those traveling via train, as the city's main railway station is feet away.
Visiting Tallinn on a budget?
Consider a free walking tour in Tallinn, taking you to all the best and must-see sights in Old Town and learning recommendations on where to eat, what to do, and how to experience Tallinn.
Best of all, the tours are free of charge, not including gratuity, so it's a no-brainer activity to engage with, especially at first arrival, in order to get an understanding of the area and where things are right away.
Check out the free street art tour as well, and consider purchasing a Tallinn Card, which opens up accessibility to museums across Tallinn, free of charge with the card.
Where to go next?
Enjoy more ways to discover Tallinn with our list of the best multi-day trips from Tallinn, including visiting the interesting Women's Island, also known as Naissaar, to enjoying a multi-day experience cruising to Stockholm with breakfast on the scenic ship included, and more!
While planning your trip to Tallinn, make sure to consider exploring all the wonderful things to do in Stockholm known for its famous open-air museums and music scene. Speaking of music, check out the amazing ABBA museum, and come out an even bigger fan of the Swedish group!
Next, see what the hype is around the things to do in Helsinki known for modern art and culture. Then visit the uniquely designed Temppeliaukio Church, in the middle of the city!
Lastly, get to know what's on the list of things to do in Riga known for its 18th-century wooden architecture dotting the city, and its historic Old Town recognized as a UNESCO World Heritage Site. After walking the historic center, make it to the Riga Central Market to sample local snacks!
All are accessible within hours from Tallinn via plane, train, or ferry.
Final thoughts
From its gorgeous, untouched Medieval buildings adorning the city and giving its unique charm, to its incredible walkability and well-connected public transportation ready to move you across the city's main points, Tallinn is a city ready to welcome you to enjoy its unique beauty and gems.
We hope you enjoyed this comprehensive list of 59 things to do in Tallinn, and that you grabbed a few new places to add to your itinerary.
Happy travels!