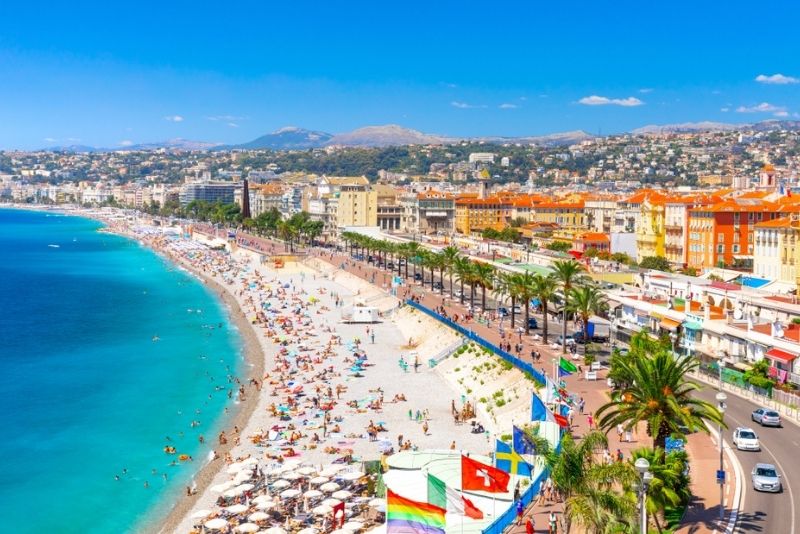 Like the sound of sparkling seas, cobbled streets, and sandy beaches? Then you will love Nice. Once a seaside retreat for the European elite, today the city welcomes visitors from all over the world who are looking for their own French Riviera experience.
In a place like this, it's easy to spend all of your time just enjoying the views…but there's plenty to keep you busy as well!
Gaze at iconic watercolor paintings, stroll through manicured gardens, or catch some thrills at an amusement park.
Stroll through 17th-century rooms, or enjoy the lush sounds of a live opera.
And of course, there are plenty of great ways to get a feel for the local culture, whether you're sipping wine, learning how to cook a new dish, or exploring some public parks.
You can even pop over to another country!
There are so many things to do in Nice it can be hard to narrow down your options, which is why we have put together this handy guide. What will be first on your list?
1 – Admire the views from Castle Hill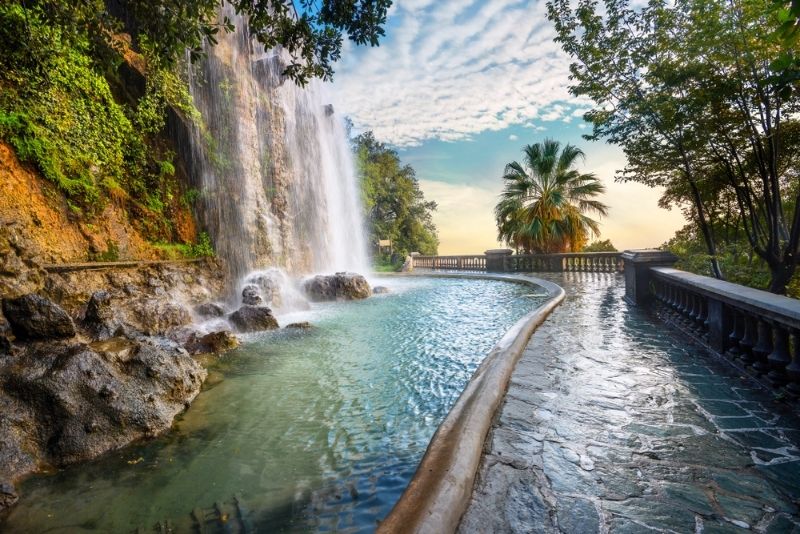 Dominating the city skyline between the port and the Old Town, Castle Hill should be the first stop on your Nice visit. Walk along the defensive wall ruins while admiring the dazzling vistas, and discover the resting place of famous aristocrats in the cemeteries.
Want to save your legs? Electric bike tours are heaps of fun and will help you power up the hill without breaking into a sweat!
2 – Explore the Old Town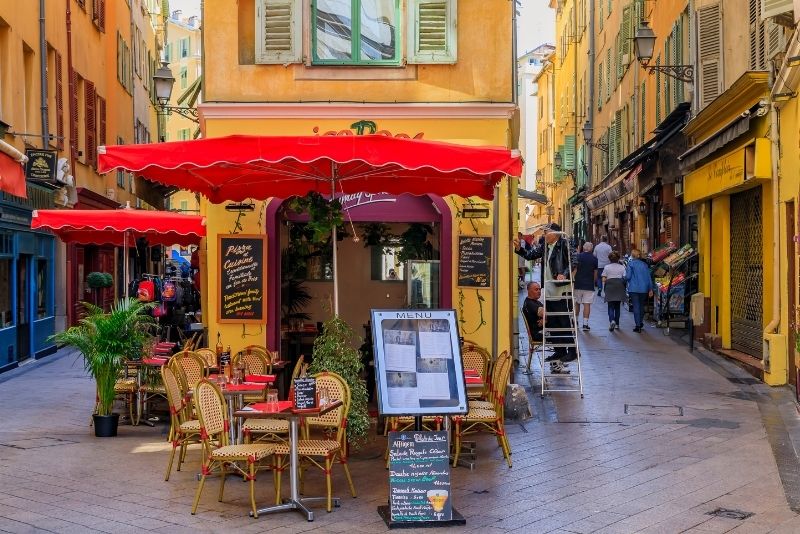 Take a walk in the Old Town to get your bearings and learn about the history of this enchanting traditional neighborhood. Wander down narrow streets lined with tall tenement houses, stopping at markets to sample local cheeses and buy artisan souvenirs.
Take a walking tour to discover hidden places and interesting facts about Nice.
On most Old Town tours, you can take a breather in leafy squares and pop into the St. Reparata Cathedral to see the colorful dome and ornate interior.
3 – Stroll along the Promenade des Anglais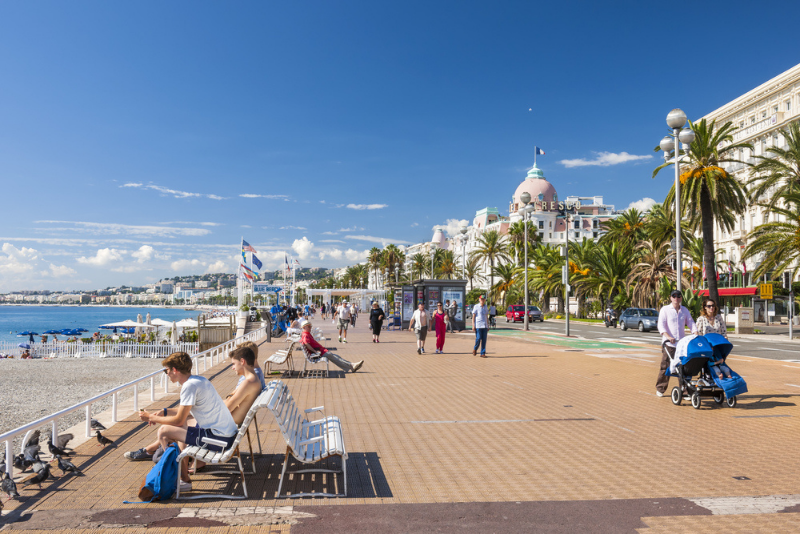 Stretching for 7 kilometers along the shoreline of Nice, the Promenade des Anglais is a popular place for a sunny stroll. Formerly the haunt of English aristocrats who came to take the sea air, today the prom is a magnet for walkers and cyclists.
For something different, why not take a Segway tour? You can stop at several famous sights along the route, from parks and museums to casinos and of course beaches.
4 – Take a day trip to Villefranche-sur-Mer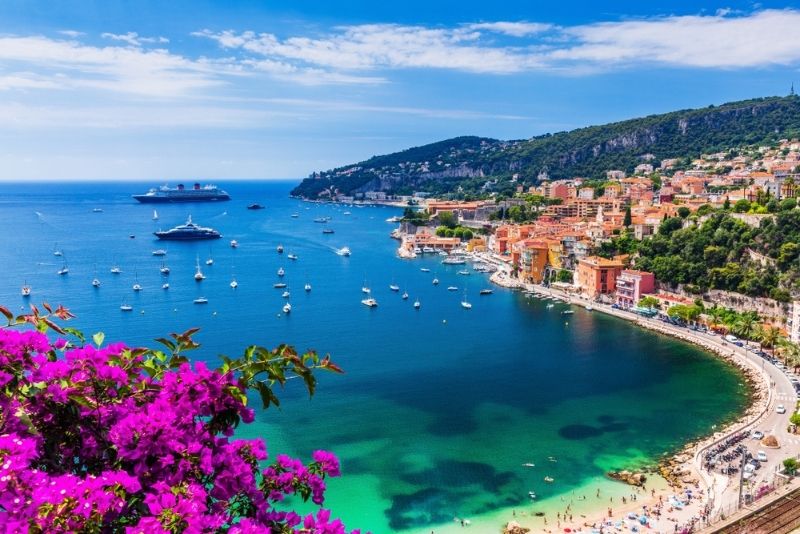 Just a stone's throw from Nice, the colorful hillside village of Villefranche-sur-Mer commands a spectacular position on one of the prettiest bays in the French Riviera.
Explore the historic town and citadel, then chilling out on the beach with a picnic.
You can also take a snorkeling tour or a scuba diving tour in the clear, shallow water to discover curious Mediterranean marine life.
Or go for an invigorating hike up to the Cap de Nice – a rocky cape with incredible views.
5 – Unleash your artistic soul at Musée Renoir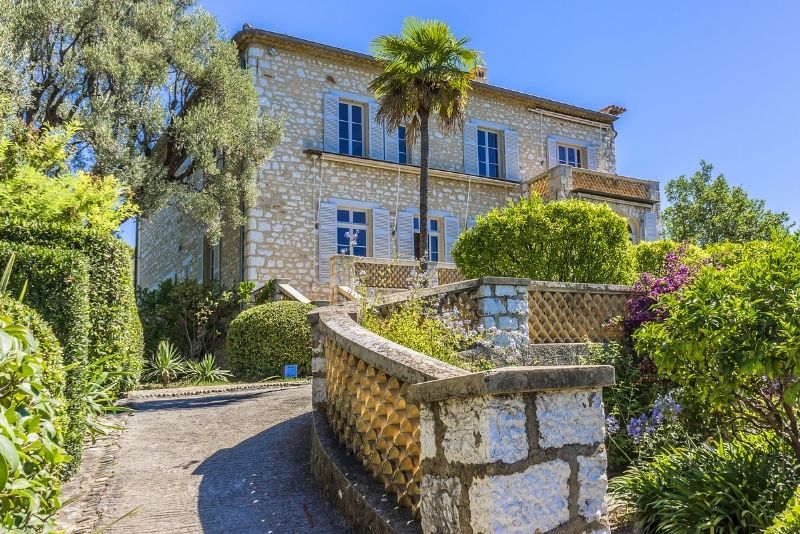 Find out about the life and works of one of France's most famous artists at the Musée Renoir. Just a short hop on the bus to Cagnes-sur-Mer, Renoir's former home is now a museum.
Stroll around the enchanting estate, admiring paintings, sculptures, and photographs by the artist himself. Keep an eye out for his paintbrushes and the color pallet used for his final works.
6 – Experience the adventure of canyoning in Nice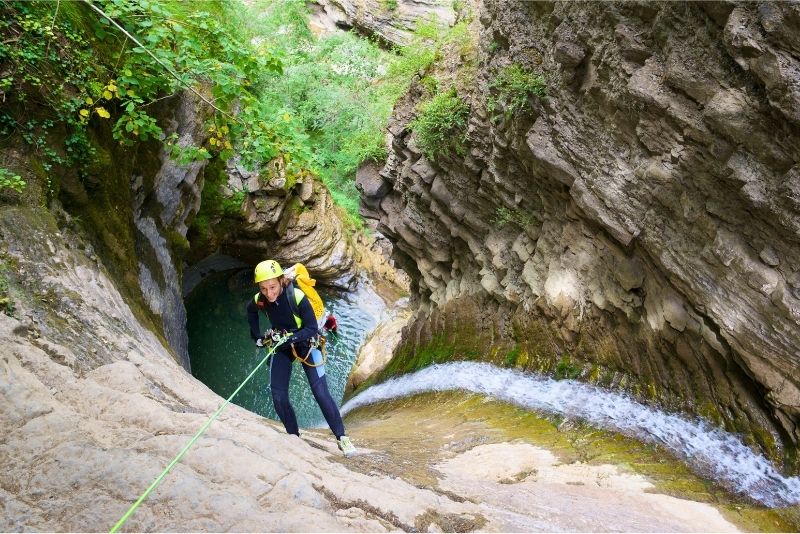 The natural gorges around Nice are a fantastic place to discover the adventure sport of Canyoning. Climb rugged rock formations, slide into refreshing pools and fall in love with the region's natural beauty. Put on your wetsuit and helmet and follow your professional guide through Nice's most exquisite natural playground. Canyoning is seriously addictive.
7 – Savor the scent of lavender in Provence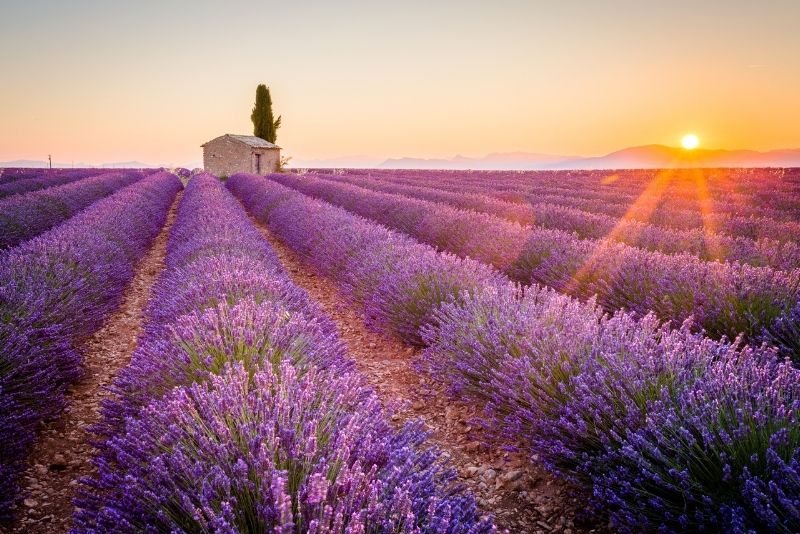 The vast swathes of mesmerizing purple dancing in the light summer breeze are one of the most iconic sights in France. Provence day trips from Nice let you experience these famous lavender fields for yourself.
Visit dramatic gorges, turquoise lakes, and sleepy villages on your floral quest, as well as lavender processing plants where the sweet perfume is created.
8 – Sample the local food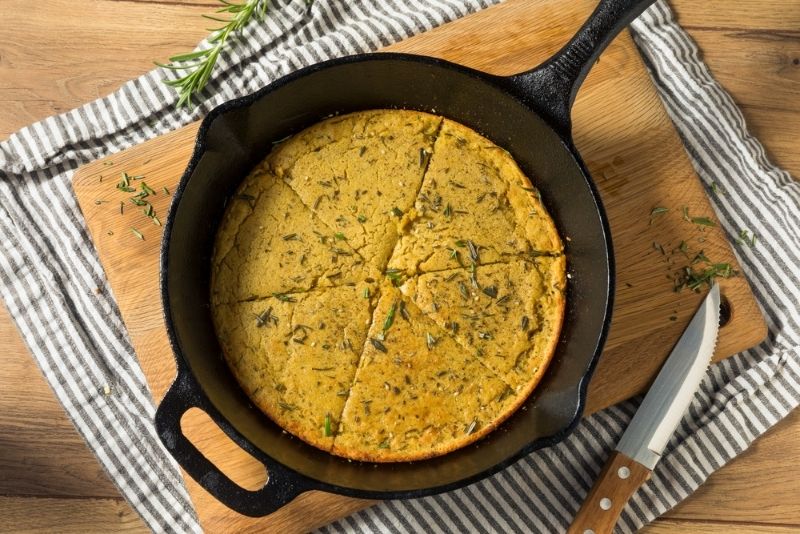 Let your taste buds tingle while discovering the unique flavors of Niçoise cuisine on food tours in Nice. Visit markets and delis in the Old Town and get to know the culture of this foodie city.
Trying finger-licking treats like Calisson (sweet almond candy), Socca and Pissaladière onion tarts are truly the tastiest things to do in Nice. You can sample cheese and olive oil too, all washed down with a glass of Provencal wine.
9 – People watch in Place Masséna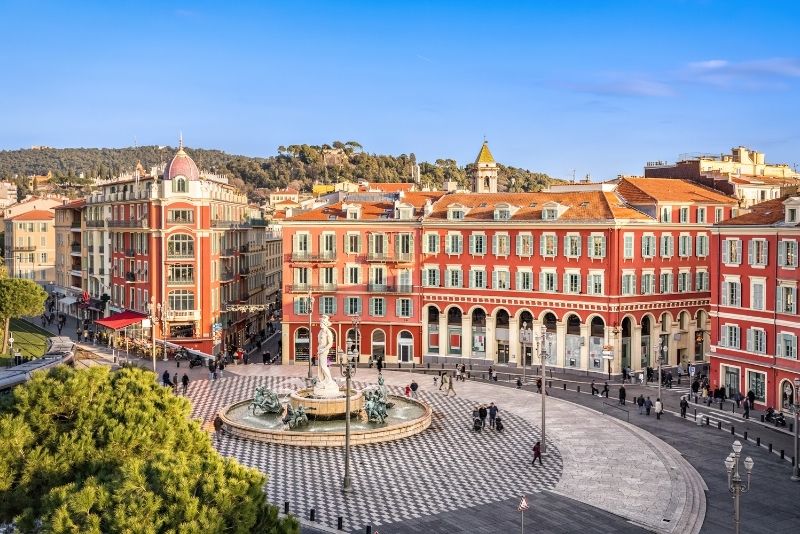 Place Masséna is the main square in Nice, and a great spot to hang out and watch the world go by. Most city tours start here, beside the trickling fountains and grassy lawns.
Surrounded by arcaded ochre buildings and boasting a striking central checkerboard design, the square is one of the most photogenic highlights of the city. See if you can spot the seven statues that represent the continents of the world.
You can also hop aboard a scooter, and see the area from a totally new angle.
10 – Tour the French Riviera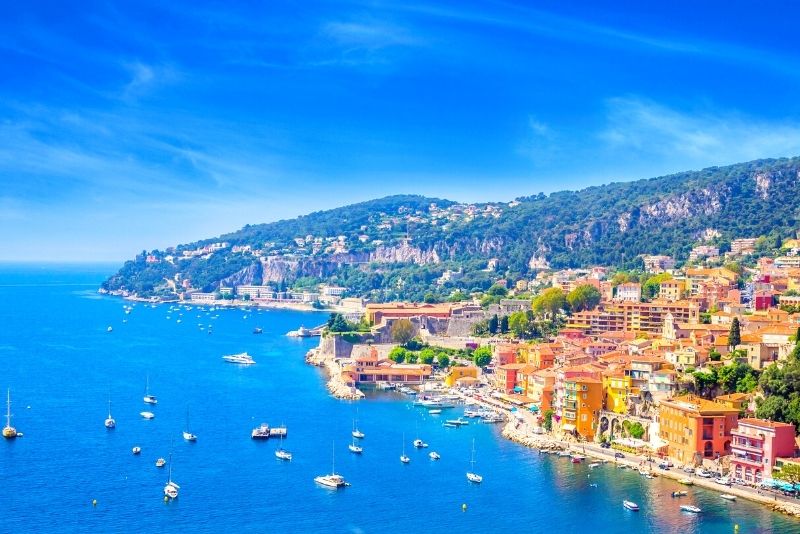 Dive headfirst into the glitz and glamour of the south on jam-packed French Riviera tours. Prepare to be dazzled by the bright lights of Monaco and tour the Formula 1 circuit, then pretend to be movie stars as you walk the red carpet at Cannes.
Ramp up the charm with a visit to the old town of Antibes, and traverse winding coastal roads to the medieval village of Eze, home to perfume and panoramas.
Or pay a visit to Saint Paul de Vence, a quaint village that once housed artists like Picasso and Renoir.
See also; Fun things to do in Cannes
11 – Visit the Marc Chagall National Museum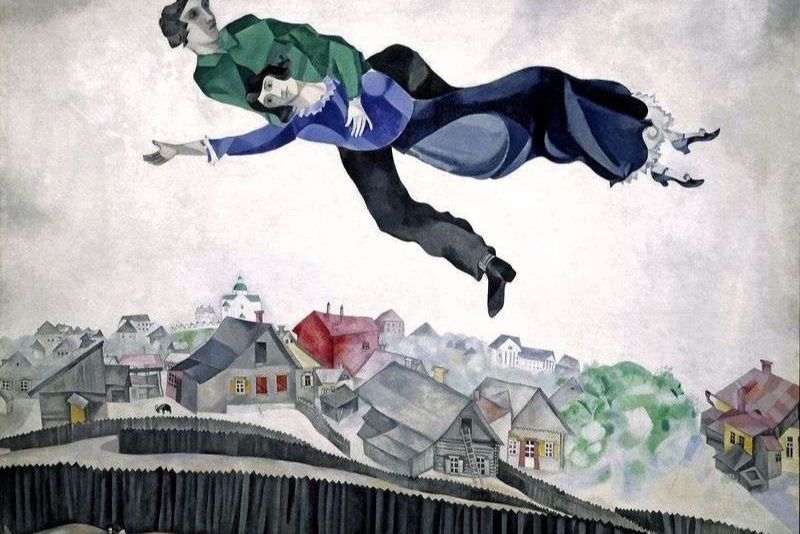 Artists will agree that one of the most culturally interesting things to do in Nice is visiting the Marc Chagall National Museum. Home to the largest public collection of art by Chagall, the museum has a biblical theme.
Marvel at the 17 life-sized paintings based on the Old Testament, and watch a film in the concert hall to discover more about the life of this famous French painter.
12 – Enjoy music by candlelight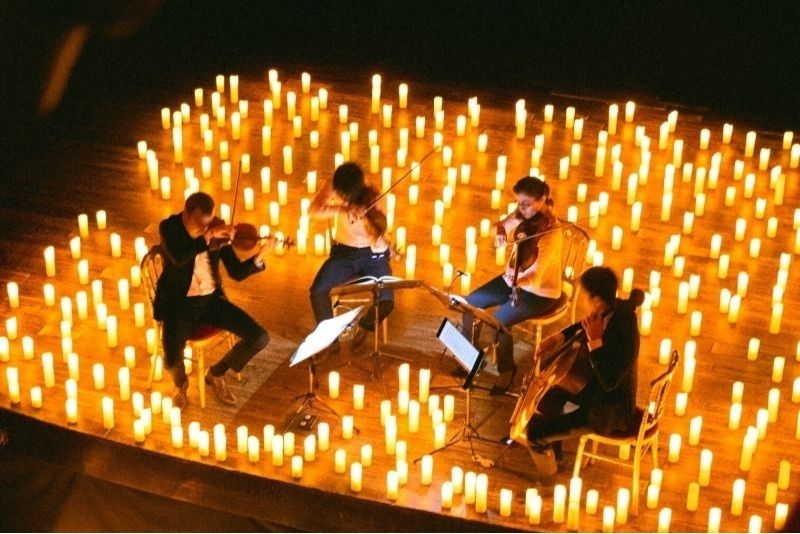 From classic ballets to scores from anime shows, you never know what kind of concert you'll catch in Nice.
And the best part? They're all by candlelight!
Settle in amongst the gentle, flickering flames, and let the music transport you to another state of mind.
It's a remarkable aesthetic and artistic experience – perfect for an intimate evening out!
13 – Get an adrenaline hit with wakeboarding in Nice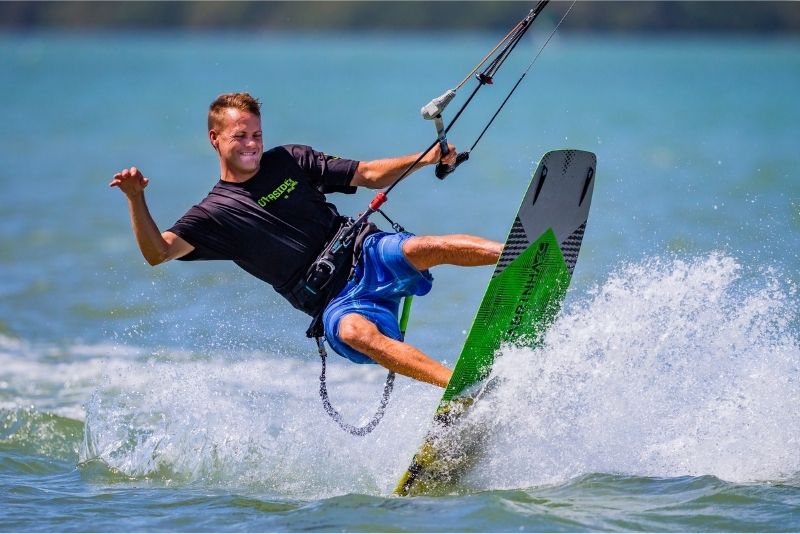 Visiting the French Riviera and looking for an exhilarating activity to try? Wakeboarding in Nice offers a great combination of chilled-out fun and high-speed thrills in the warm Mediterranean waters. Master some basic moves then try out a bunch of more advanced tricks. Wakeboarding is lots of fun for singles or groups and is sure to make your time in Nice unforgettable.
14 – Take a day trip to the Verdon Gorge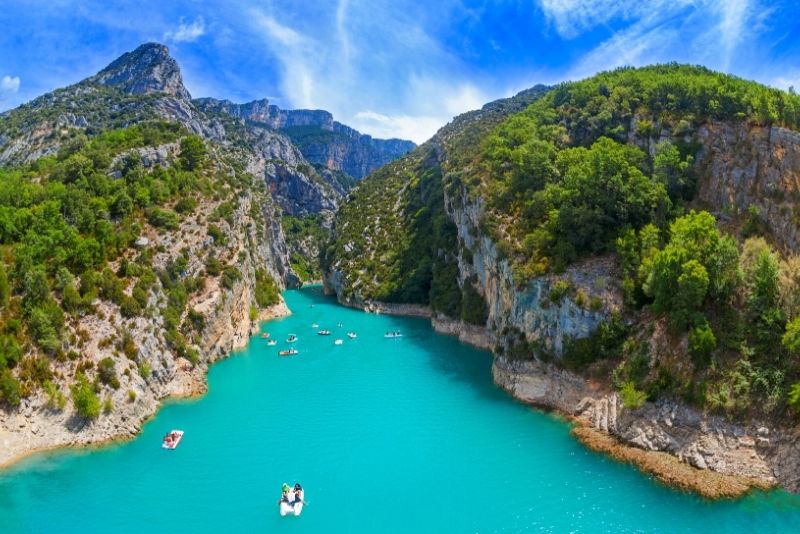 Head to the hills for a dose of dramatic landscapes and fresh mountain air on a day trip to Verdon Gorge. The canyon is one of the biggest in Europe, boasting imposing limestone cliffs, vast rocky plateaus, and a river snaking through the forested gorge.
Before returning to Nice, swim in the turquoise waters of Lac de Sainte Croix, or explore medieval alleyways in the village of Moustiers Sainte-Marie.
15 – Take a day trip to some scenic areas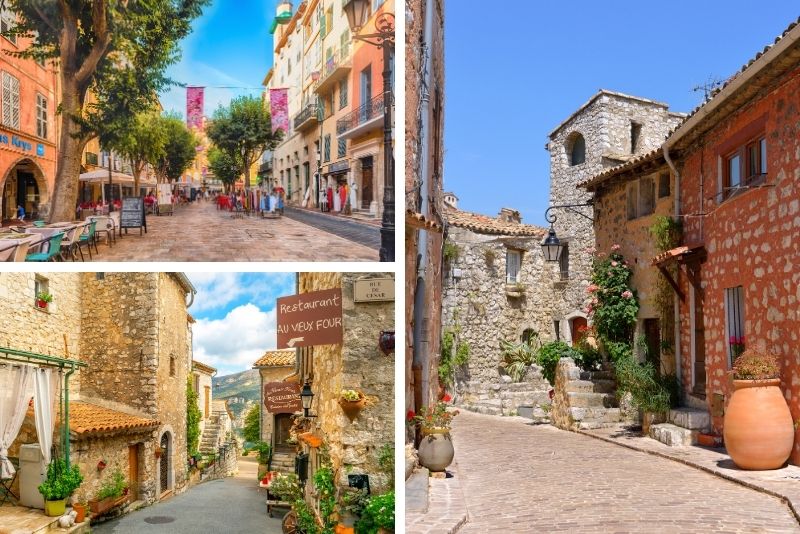 While there are plenty of amazing things to do in Nice, there are some excellent day tours to nearby areas as well.
Enjoy the famous perfumes Grasse, or the cliffside vista of Gourdon.
Then head to Valbonne to browse through some fine hand-crafted works – and even take some home!
This three-for-one adventure provides great perspective into some smaller French towns – but rest assured, they all have plenty to offer!
16 – Cruise along the coast by yacht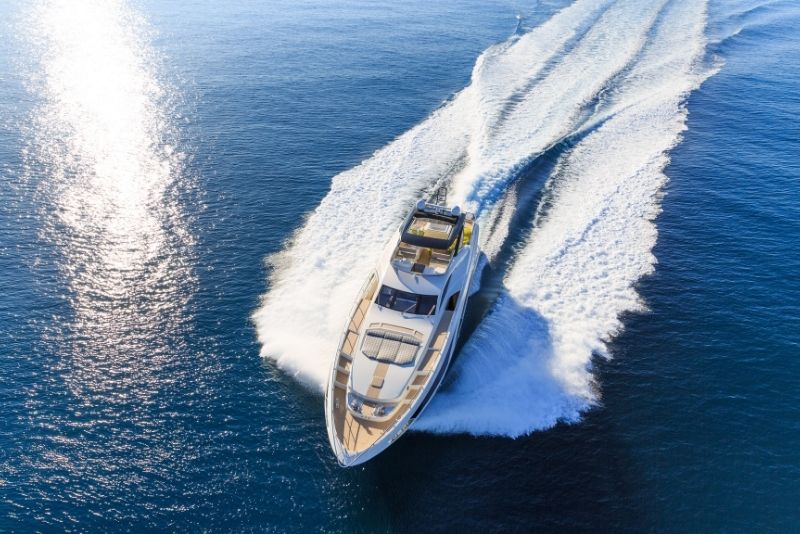 Set sail on the sun-soaked Mediterranean and explore the magnificent coastline in style. There are several relaxing boat tours in Nice on offer, all of which sail past sandy beaches and hillside villas, giving you a unique perspective of the city.
Drop anchor in glitzy Saint-Tropez and star-studded Monaco, or stop at Cap Ferrat to explore coastal paths and tour glamourous mansions.
17 – Explore Saint-Tropez on a day tour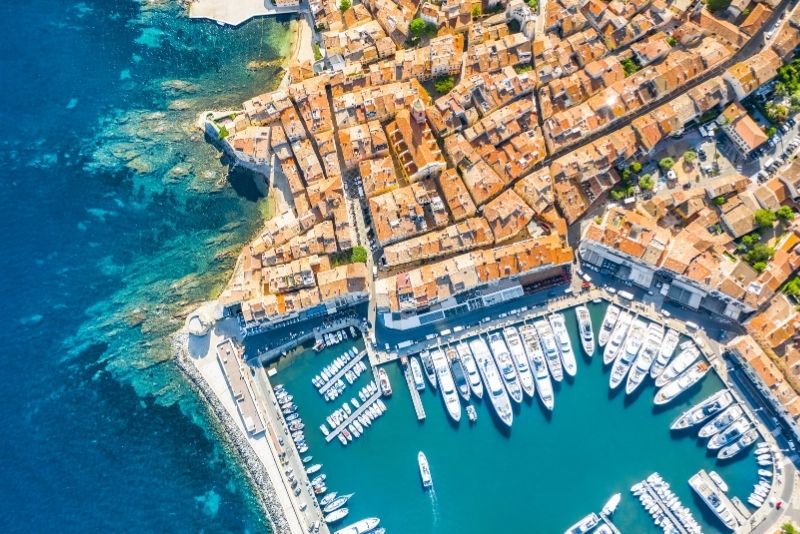 Discover the jewel of the French Riviera on a Saint-Tropez day trip. Amble through the cobbled streets of the historic town and make your way up to the citadel with its colorful houses and old-world charm. Can you spy any movie filming locations?
Feel the sea breeze in your hair as you sail around Saint-Tropez Bay, taking in the glamourous yachts bobbing in the harbor and of course the beach.
Some of these excursions also include trips to Port Grimaud, known for its picturesque canals and colorful fishermen's houses.
18 – Walk on the wild side in Phoenix Park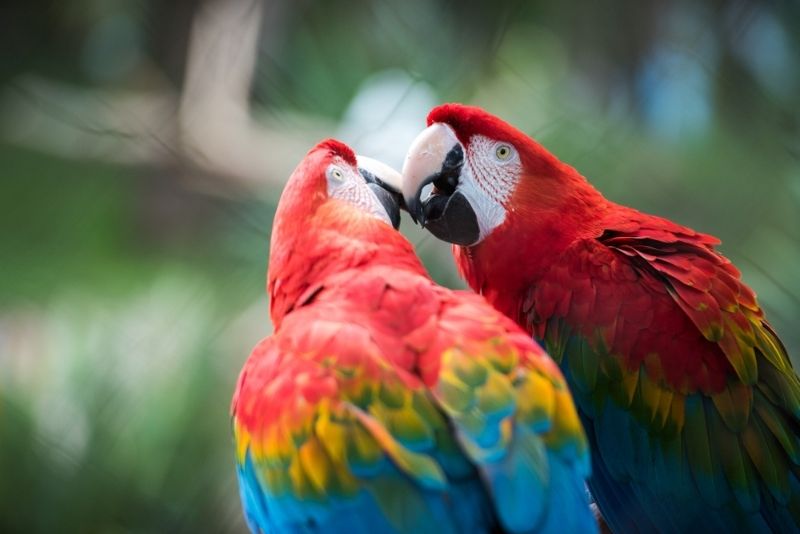 This tropical park makes a great family day out. Part zoo, part botanical garden, Phoenix Parc is an oasis of calm popular with both visitors and locals.
Let the kids burn off energy in the playground, then say hello to the ostriches and lemurs strutting around in the zoo. Enter a world of rainforests and butterflies in the giant pyramid glasshouse, or pop into the Museum of Asian Art.
19 – Sample the local wine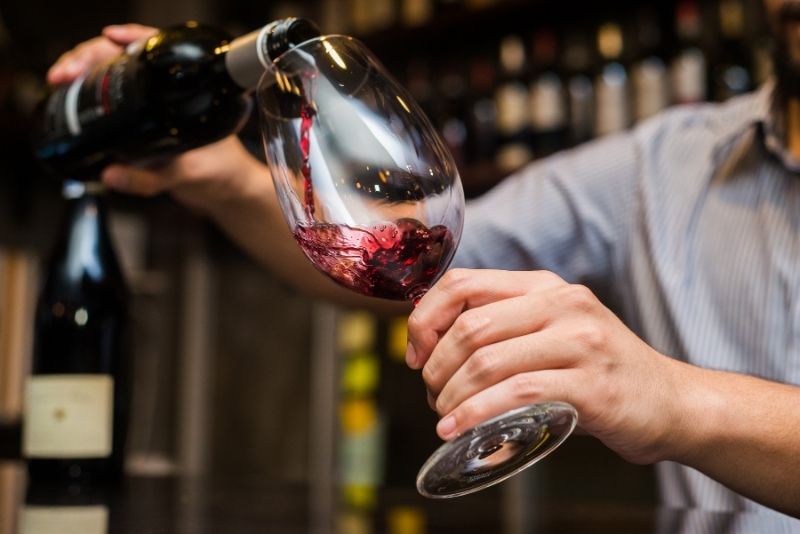 One of the most fun things to do in Nice is to go wine tasting. There are several small-group and private wine tours in Nice, many of which take in the rolling countryside surrounding the city.
Head to a family-run winery to discover the secrets behind the grape-to-glass process, and taste vintage wine under the expert guidance of local experts. Finish on a high with a picnic surrounded by lush vineyards.
20 – Visit Cimiez Monastery and gardens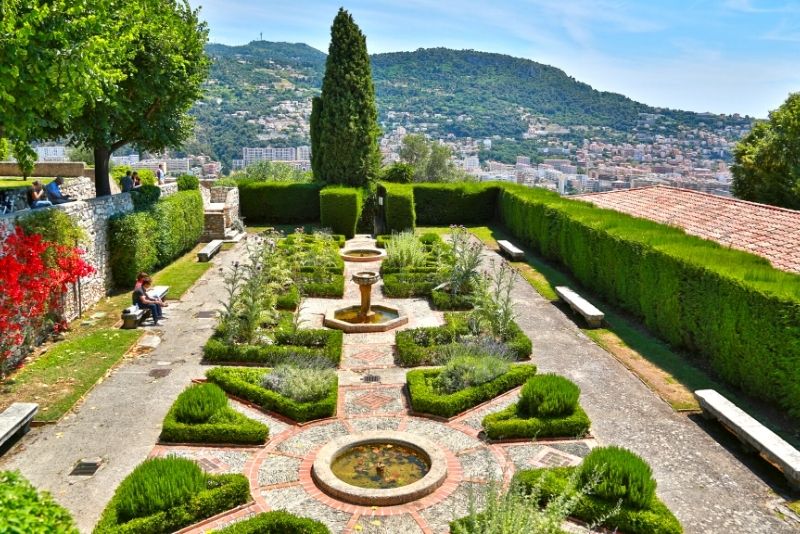 Embrace the peace of Cimiez Monastery as you stroll around the manicured rose gardens, enjoying sweeping views over Nice. This 11th-century architectural gem began life as a Benedictine monastery, before being converted into a hospital after the French Revolution.
Today it is a parish church with a museum featuring artwork and frescoes from the monastery. There is even a replica monk cell so you can see what life was like for these devout residents.
21 – Enjoy a wet and wild adventure by kayaking in Nice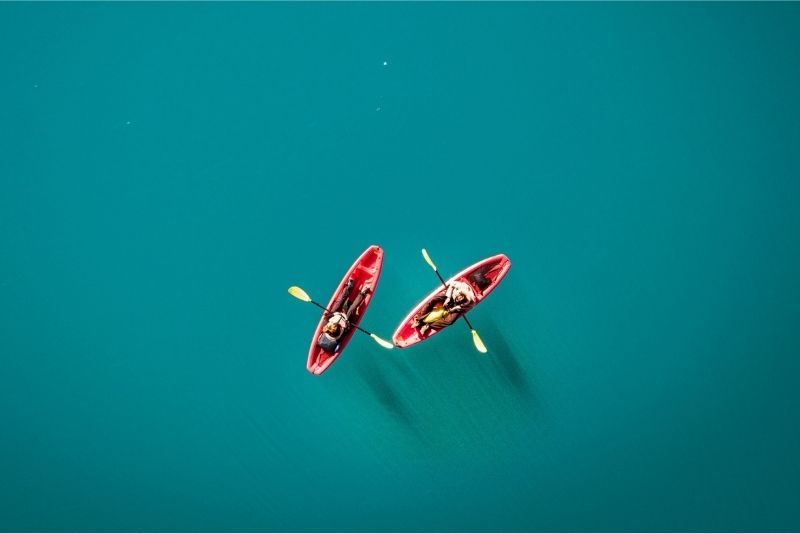 Explore Nice by kayak and see some of the best scenery it has to offer. These tours take place on the scenic Var River and pass through lush natural gorges for a unique back-to-nature adventure. Some wilder parts of the river offer just enough thrills for first-time whitewater explorers.
These kayak tours in southern France's beautiful nature are sure to get your blood pumping.
22 – Roll out on a bike tour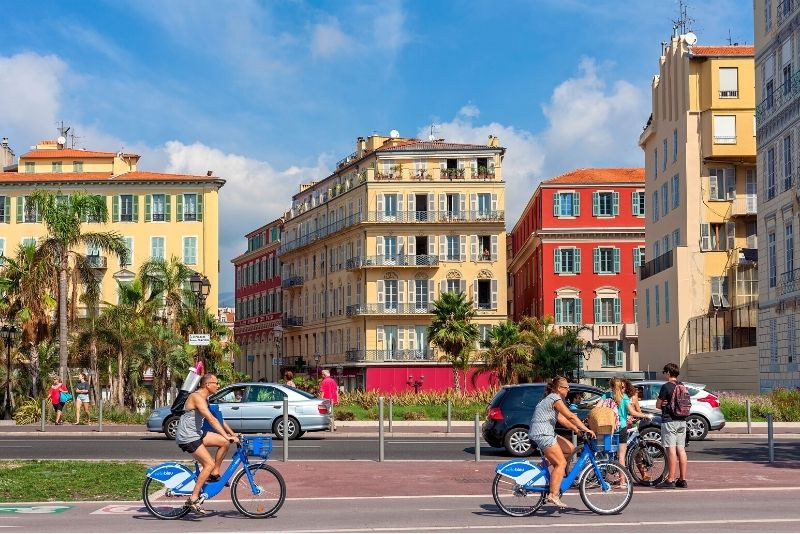 Get a real feel for daily life in the city with a lively bike tour!
With breathtaking ocean views, gorgeous churches, lovely cafes, and splendid city squares, your ride will offer a fantastic panorama of all the amazing things to do in Nice.
It's the perfect way to explore the scenery – with a healthy dose of exercise thrown in!
23 – Feel the thrills at theme parks in Antibes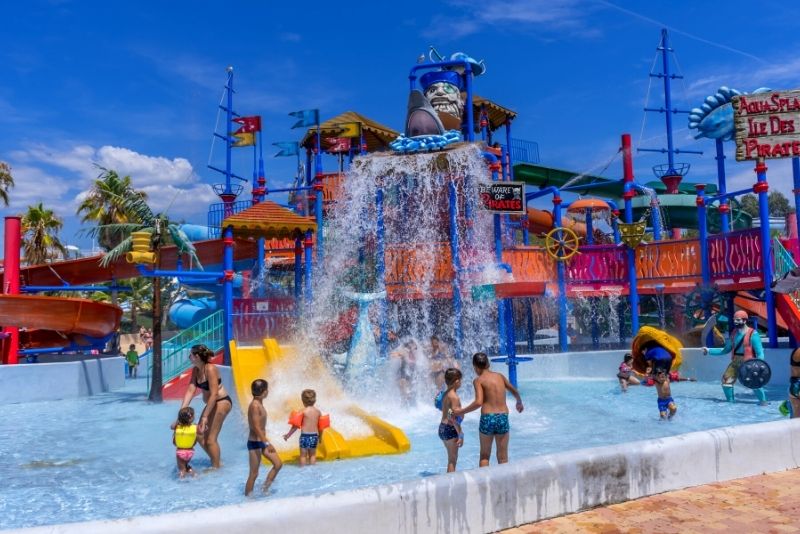 Let the family run wild in the water parks at Antibes. Race down flumes and float down the lazy river at Aquasplash, or watch acrobatic dolphin and sea lion shows at Marineland.
Scream in delight as you zoom along roller coasters over at Antibes Land Park, and take on the Adventure River if you dare. Meanwhile, younger explores love Kid's Island with its animal encounters and pony rides.
24 – Explore the Musée du Palais Lascaris
Standing proud in the heart of the Old Town, the 17th-century Lascaris Palace is the most iconic historic monument in Nice. Push open the doors to this family museum and discover an aristocratic world packed with richly decorated rooms and opulent frescoes.
The star of the show is the enormous musical instrument collection, with some exhibits dating back to the 16th-century. Will you be able to name them all?
25 – Go Parasailing over the Bay of Angels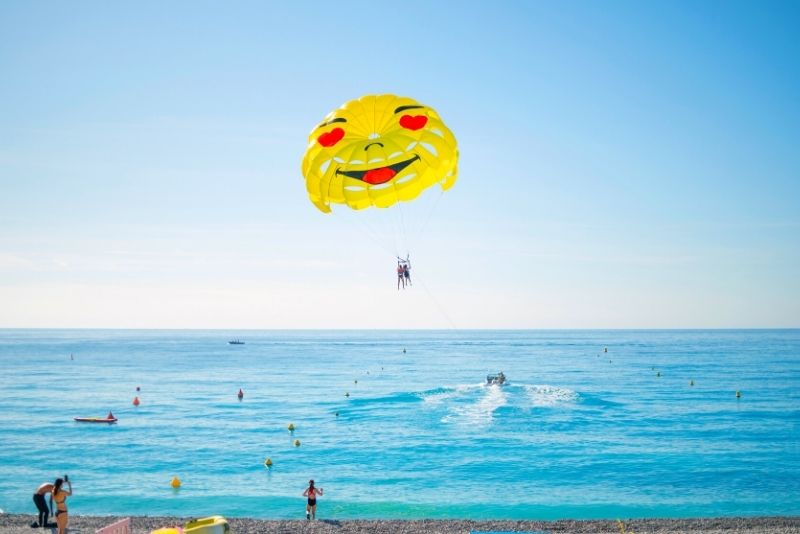 Looking for exhilarating things to do in Nice? Then strap in and steady your nerves as you go parasailing over the stunning bay. After taking off from the beach you will be soaring over the blue waters in no time.
Parasailing in Nice gives you the best views over the Old Town and the surrounding coast. See if you can spot Cap Ferrat and Villefranche Bay from your lofty perch.
26 – Get your glamour on in Monaco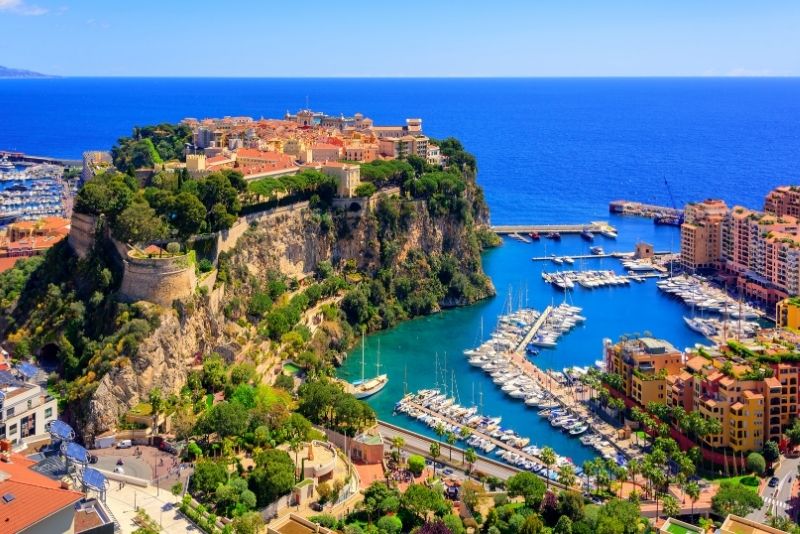 For a dose of the high life, take a day trip to Monaco from Nice and experience the glitz of this glamourous principality. Watch the changing of the guards at the palace, try your luck in the casino, or drive a circuit at the Grand Prix.
Want to ramp up the luxury? Then swap the car or bus ride for a helicopter tour and enjoy privileged aerial views of this unique Mediterranean enclave.
There's no shortage of amazing things to do in Monaco!
Some tours also include trips to Eze and La Turbie.
27 – Power through the waves by jet ski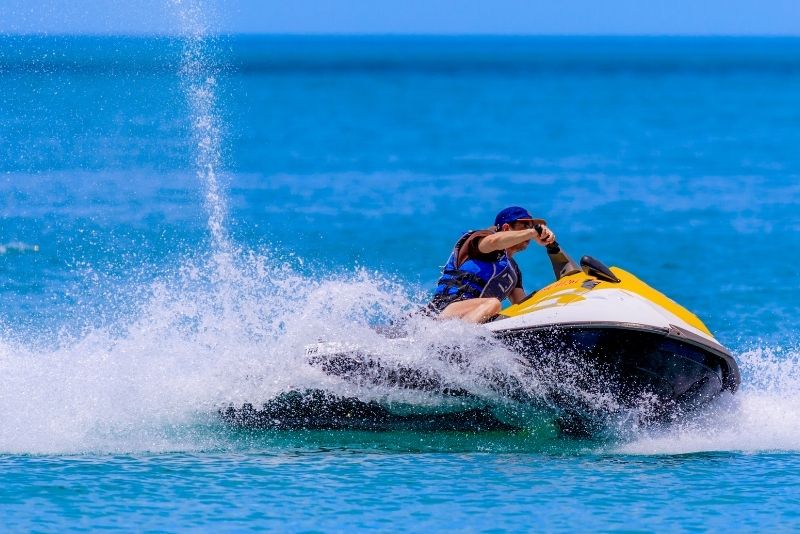 Did you know you can jet ski in Nice? This beautiful part of the Mediterranean is the perfect place to skim across the water, enjoying a unique view of the glittering French Riviera.
Unleash your inner thrill-seeker as you power across the Bay of Angles at full throttle, riding solo or with a friend. Tours depart from nearly Saint-Laurent-du-Var, with jaunts to Monaco and Cannes both on the cards.
You can also take your adventure to the next level – literally – with flyboarding.
As you flip and glide above the water, you'll feel like an action star!
28 – Drive coastal roads in a sports car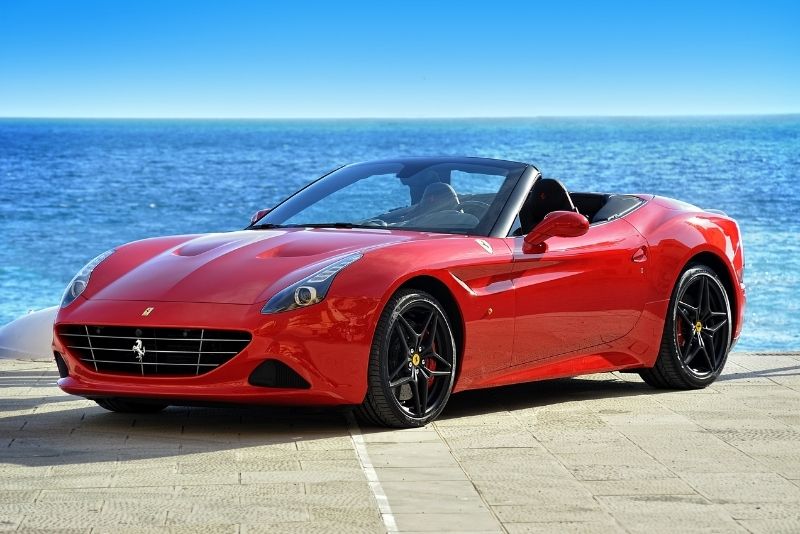 Fancy driving along the winding Riviera roads in a classic Ferrari or a shiny Lamborghini? Sports car experiences in Nice are your ticket to the next level of adventure when it comes to road trips.
Roll the top down and feel the sun on your back as you journey on legendary coastal roads to medieval hilltop villages. Or cruise along the Promenade des Anglais and be the talk of the town.
29 – Explore the deep Mediterranean with freediving in Nice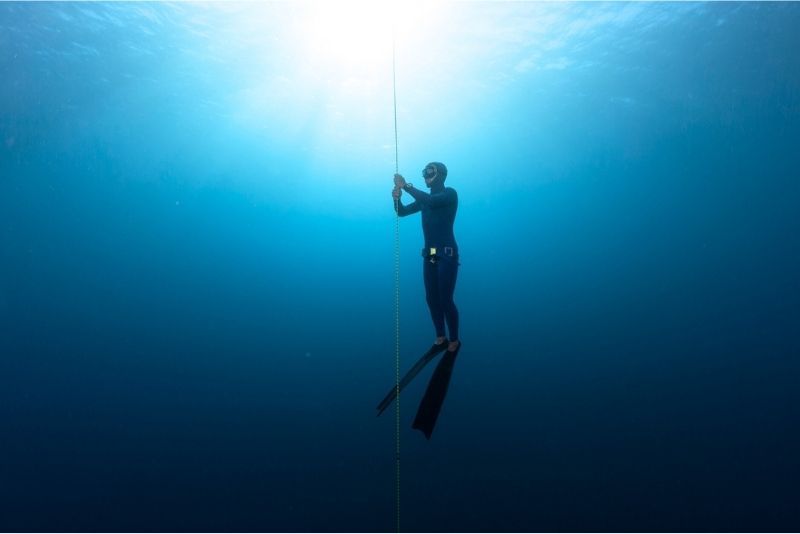 Ever wanted to try freediving but didn't know where to begin? Take a day-long beginner lesson in Villefranche-sur-Mer — one of the best freediving locations in the whole of France. Learn the basic safety necessities on dry land and take your first "apnea" experience, meaning holding one's breath. Progress at your own pace under the safety of a professional instructor. Single-day to 3-day courses are available.
30 – Stroll along La promenade du Paillon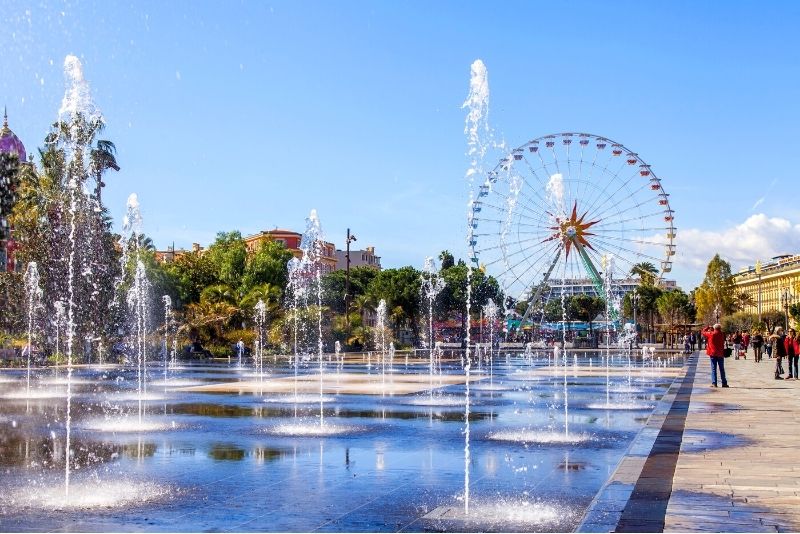 In between activities, spend some time meandering down La promenade du Paillon, one of the most beloved public spaces in the city.
As you saunter, you'll be drawn into a cross-section of forests and gardens from all over the world, with trees and shrubs from nearly every continent growing freely.
There are also plenty of fun attractions to check out along the way, including water features, playful statues of marine animals, and a music pavilion that frequently hosts live concerts.
31 – Create your own perfume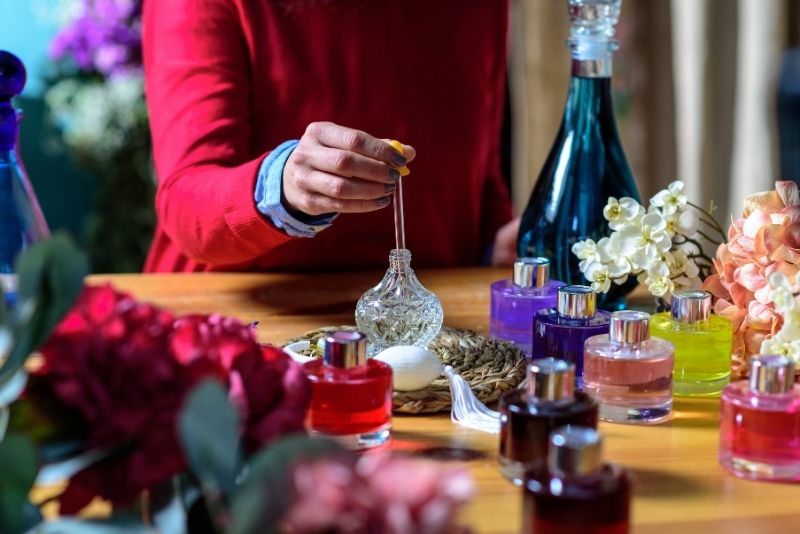 Set your senses on fire with an artisan perfume workshop in Nice. Find out about the secret ingredients that make French scents so refined, and discover the history behind the trade from expert perfumers.
Have a go at blending different fragrances and oils to create your very own signature scent – what will you call it? Take home a vial so you can wear it back home to remind you of your magical Nice vacation.
32 – Ride the Train des Merveilles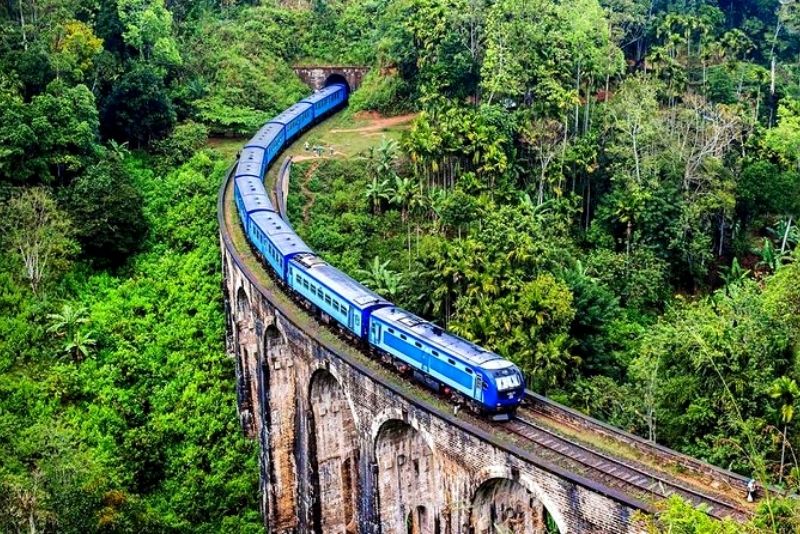 Chugging along by train through Provence and the Côte d'Azur regions is one of the most scenic things to do in Nice. Hop on board the Train des Merveilles for a journey through some of France's most stunning countryside, including the enchanting Roya-Bévéra Valley and Mercantour National Park.
Enjoy commentary from a local guide and learn about the traditions and culture of the rural areas passing by your window.
33 – Stroll the Sentier du Littoral in Cap Ferrat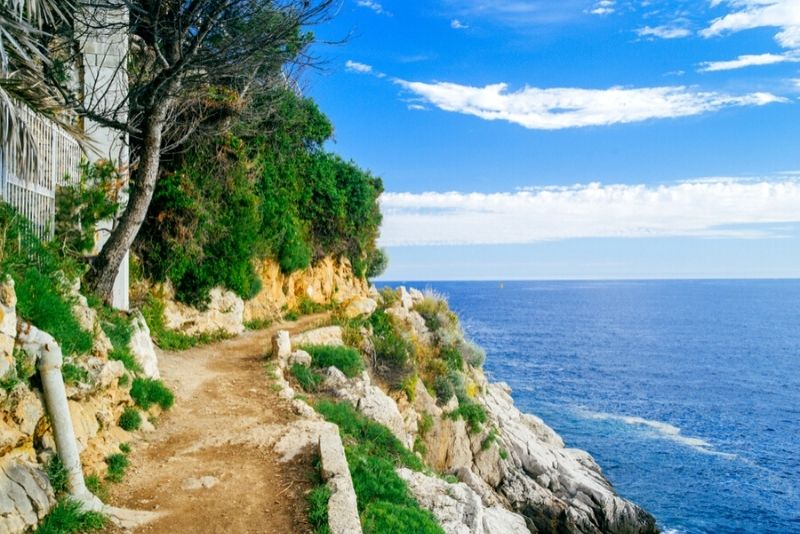 Enjoy an easy walk around Cap Ferrat, one of the most exclusive parts of the French Riviera. Begin your wander at the Port of Saint-Jean-Cap-Ferrat and meander along the peninsula towards the beautiful bay of Plage de Passable.
The trail traverses rocky limestone outcrops and curves around scenic headlands, with plenty of shimmering coves along the way. Take a quick dip if you want to cool down!
34 – Discover the Musée National du Sport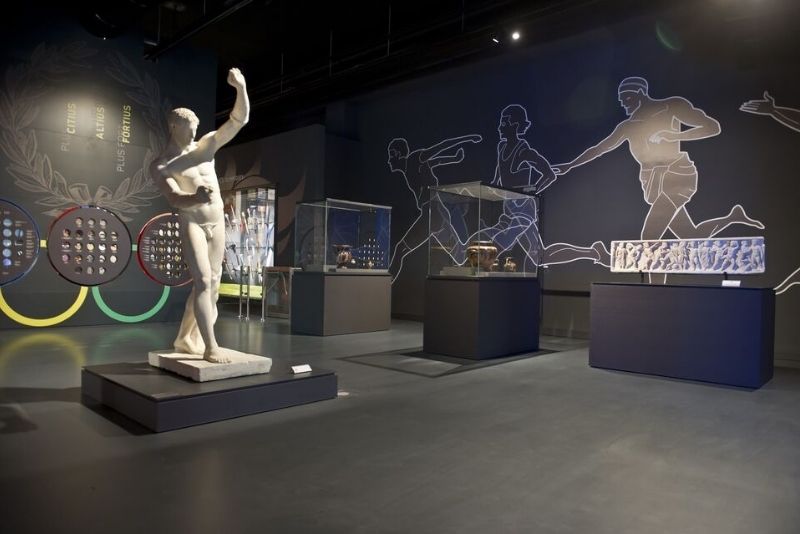 Enjoy an interactive visit to the National Sports Museum, where innovative exhibits and carefully curated displays tell the story of French sports through the ages. Marvel at historic equipment and chart the Olympics journey from its beginnings in 1896 through to today.
Your National Sports Museum tickets include entry to the main exhibition halls, and for a small additional fee you can visit the temporary themed shows too.
35 – Enjoy the Nice coastline on a stand-up paddleboard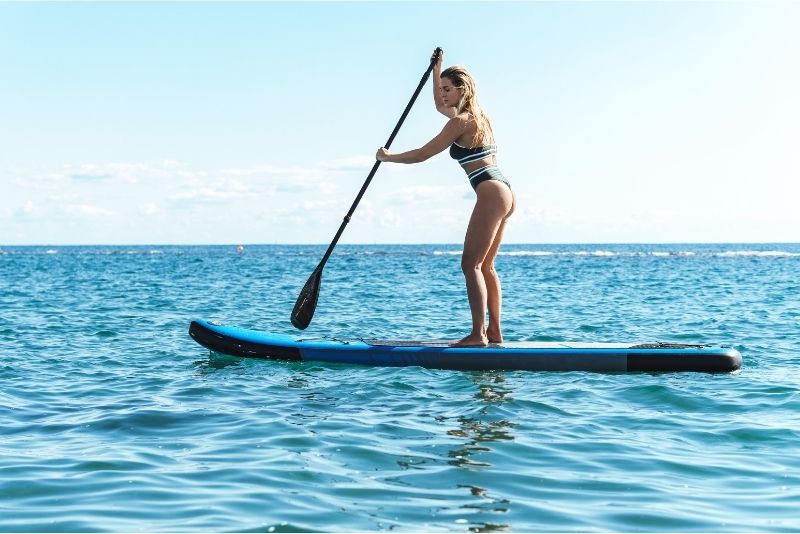 Sometimes you just need a relaxing beach day to soak up the beauty of nature. If you haven't tried paddleboarding yet then Nice is a great place to experience this leisurely and peaceful sport. Rent a paddleboard and explore at your own pace, or join a guided tour to discover those secret spots only the locals know about.
36 – Commune with the gods at Fontaine du Soleil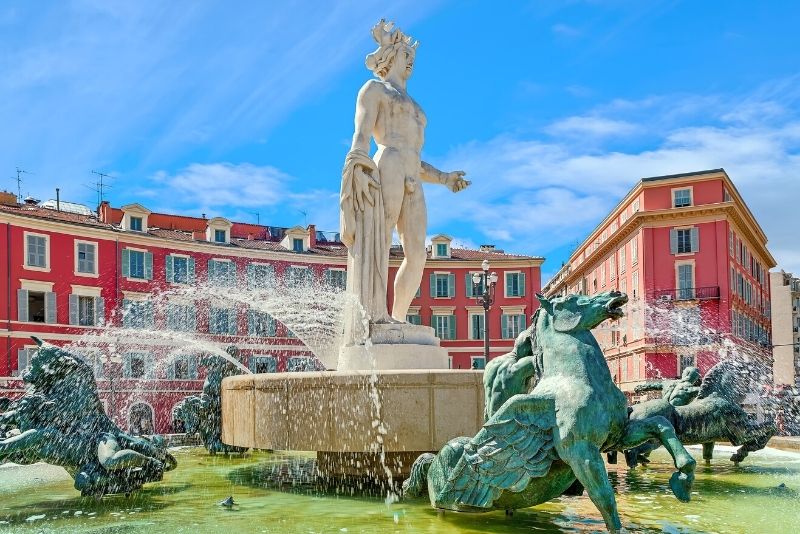 With its magnificent statues – crowned by a 23-foot tall sculpture of Apollo, the Greek sun god – Fontaine du Soleil is hard to miss.
Originally constructed in 1956, the fountain originally generated some controversy due to its nude sculptures, leading it to be taken down in the 1970s.
It was restored in 2011, and today, it serves as a significant piece of public art – a little bit of Greece in France!
37 – Browse the flower market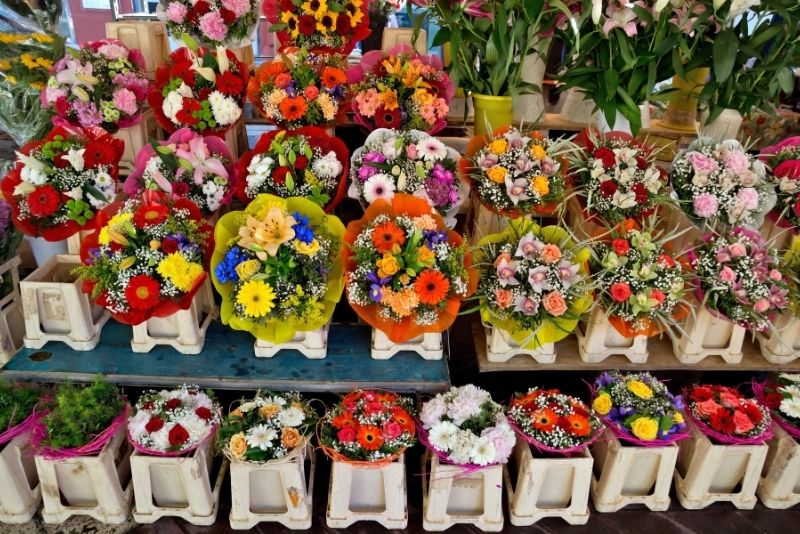 Admire the dazzling pops of color and inhale heady scents as you stroll through the flower market in Nice. Located near the old port in the historic part of the city, the vibrant market displays feature in many social media posts and vacation photo albums.
Feeling hungry? Then try some of the tempting local delicacies on sale at the food stalls, and enjoy a glass of wine with your lunch.
38 – Visit the Villa Masséna Musée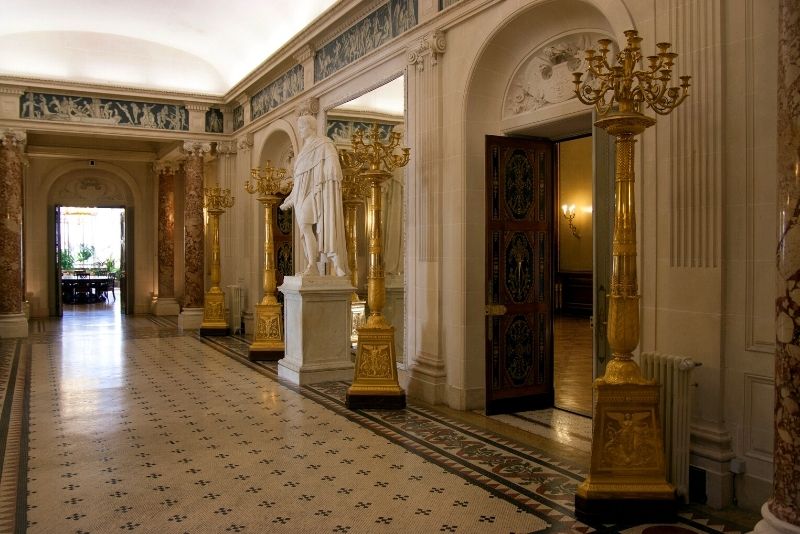 Journey back through time and discover old-world Nice at the Villa Masséna Museum. The building itself is a real gem, with original décor and architecture painting a picture of this Belle-Époque villa at the height of its glamour.
Once the domain of princes, today the museum is home to an exquisite collection of paintings, marbles, and furnishings. Check out the Napoleon memorabilia, which includes a vest and death mask from the man himself.
39 – Cruise in style along the Italian Riviera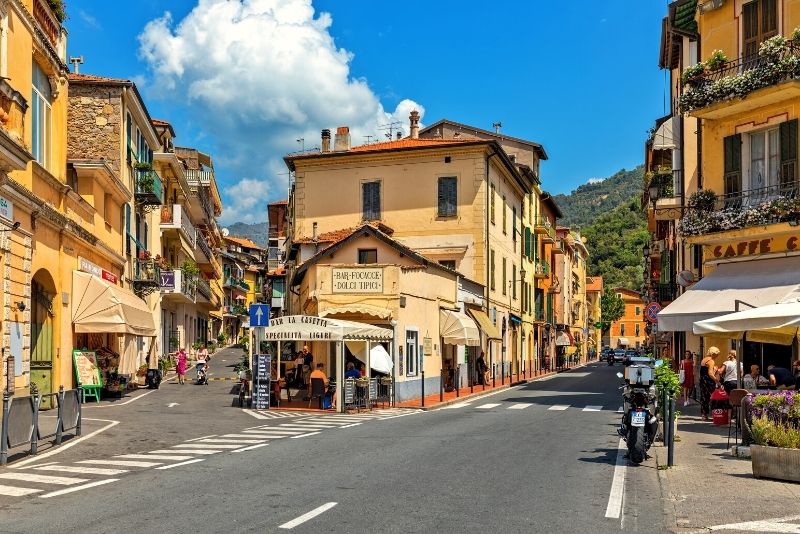 Long renowned for its beautiful scenery and one-of-a-kind culture, the Italian Riviera is a must-visit during your time in Nice.
Gaze out at gorgeous homes and tranquil waterways, then head ashore to do some shopping at the vibrant markets.
There are also some wonderful trips to Dolceacqua, a charming little town with a distinguished pedigree.
Along with buildings dating back to the medieval era, the village also features a lovely bridge that was painted by none other than Claude Monet!
40 – See the sights on a hop-on hop-off bus tour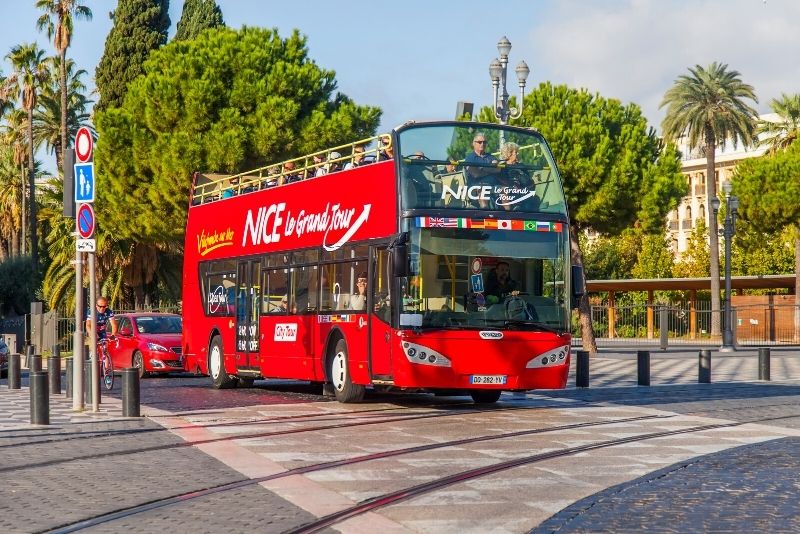 Taking a hop-on hop-off bus tour through the city is without doubt one of the most popular things to do in Nice for first-time visitors. It gives a great overview of the Old Town highlights, as well as the seafront and surrounding area.
Jump off wherever you choose, and explore everything from the cathedral and Villefranche citadel, to the port and Promenade des Anglais.
41 – Admire the Musée d'Art Moderne Et d'Art Contemporain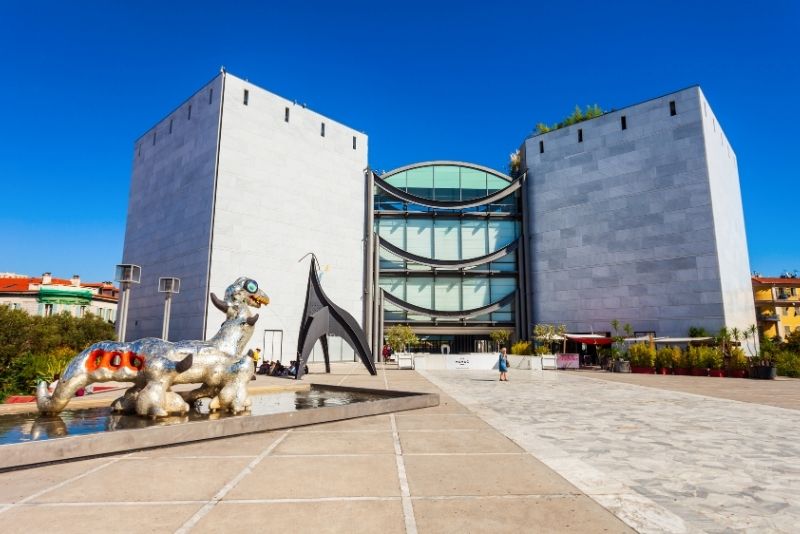 The Museum of Modern and Contemporary Art is home to eclectic creative displays by artists from France and further afield. Famous names include Francis Bacon and Andy Warhol, and exhibitions range from American pop art to French minimalism.
Mind blown? Then head up to the observation deck with its 360-degree views of Nice for a sense of real-life perspective.
42 – Hit the whitewater on a rafting excursion in Nice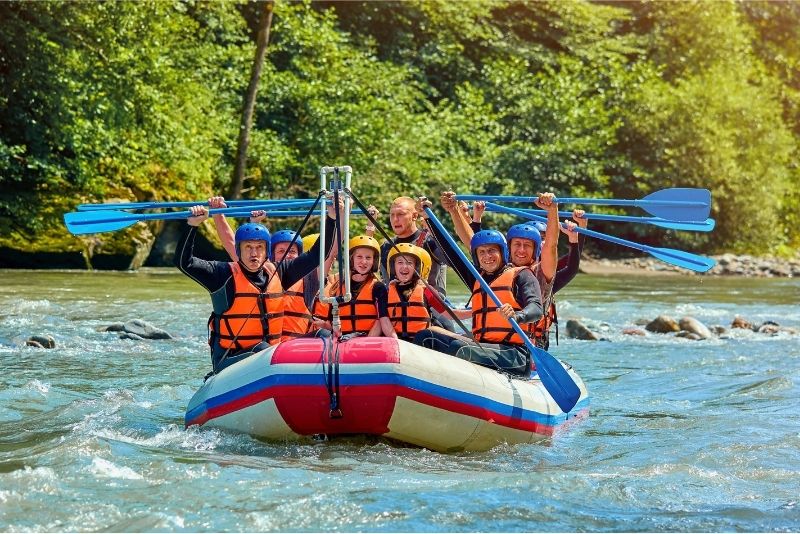 The deep natural valleys and gorges around Nice have some fantastic beginner-friendly rafting opportunities. Join an adventure-packed excursion along the Var River and grab an exhilarating taste of the whitewater experience with just enough thrills to get you hooked. Pass through medieval cities, rugged canyons and wild natural rivers.
Rafting in Nice is fun for the whole group.
43 – Watch a show at Opéra de Nice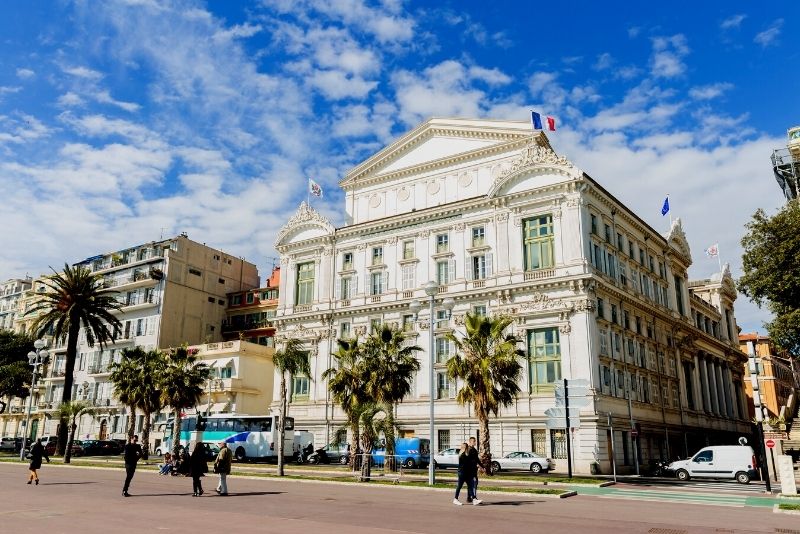 Spend an evening being entertained at this cultural institution in Nice's historic quarter. The Artistic performances and concerts at Opéra de Nice have been wowing crowds for over 100 years, with the impressive building dating back to the late 19th-century.
Whether you love a bit of an aria or prefer to watch ballerinas teetering on their tiptoes, there is always something on to make your Nice visit extra special.
44 – Go back in time at Villa Kerylos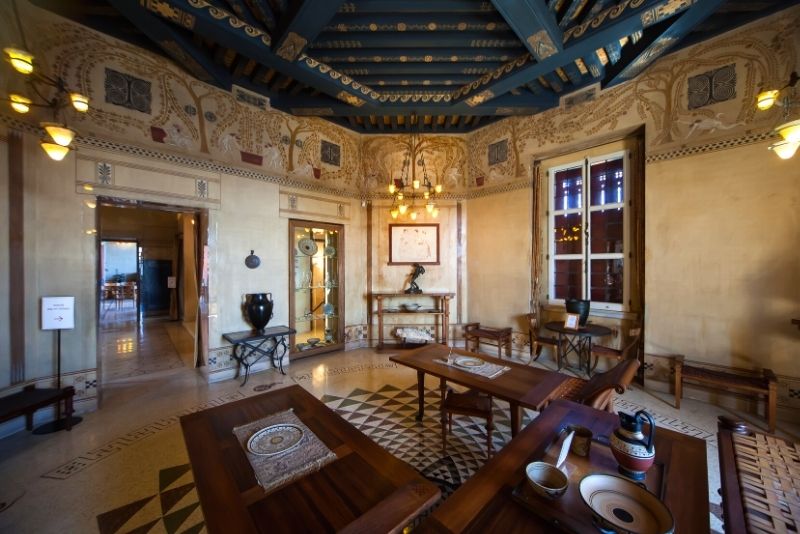 Even when it was built in 1902, Villa Kerylos was a monument to the past.
With its gorgeous frescoes, colorful mosaics, and lovely gardens, the residence pays tribute to the design principles of Ancient Greece.
Now, it has the added historical heft of time, and you can see both a great example of Greek-style construction, and the aesthetics of the early 20th century.
Inside and out, this residence is a triumph!
45 – Relax in Parc du Mont Boron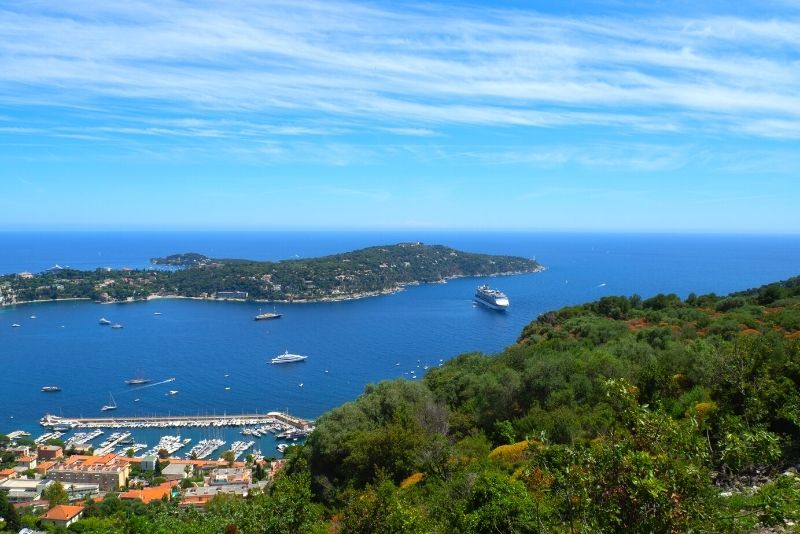 Separating Nice from Villefranche-sur-Mer, Mont Boron is home to lavish villas and the well-preserved Fort du Mont Alban which was used during World War II. Stroll along the multiple walking trails and relish the stunning city and sea views from this elevated forest park.
You can reach the summit by bus, but hiking up from the town is even more fun. Just take some water and a picnic to enjoy at the top.
46 – Try a cooking class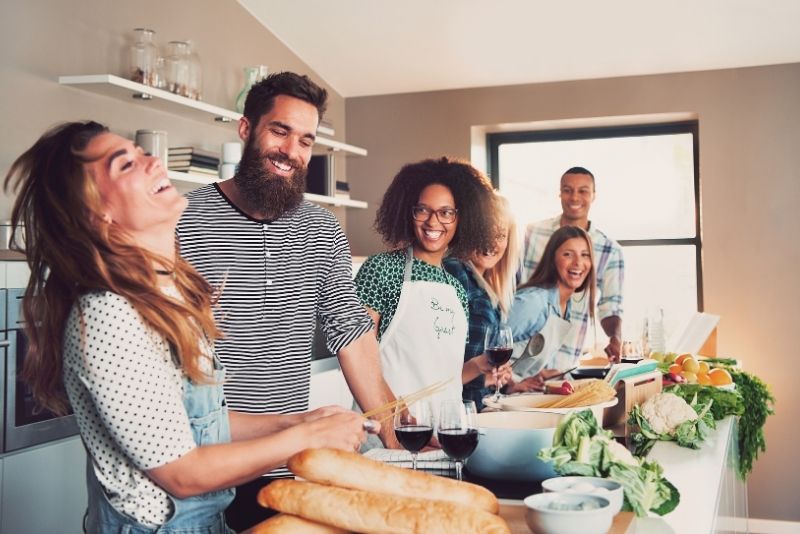 Take a bunch of garden herbs, mix with a good dose of Provencal tomato sauce, and throw in a pinch of Old Town charm. What do you get? A cooking class with a difference!
Learn how to rustle up traditional French delicacies like potato gnocchi and chocolate fondant, and discover culinary secrets that have been passed down through the generations.
The best bit? You get to eat your creations afterward while enjoying the city views.
47 – Get some culture in Jardin Albert 1er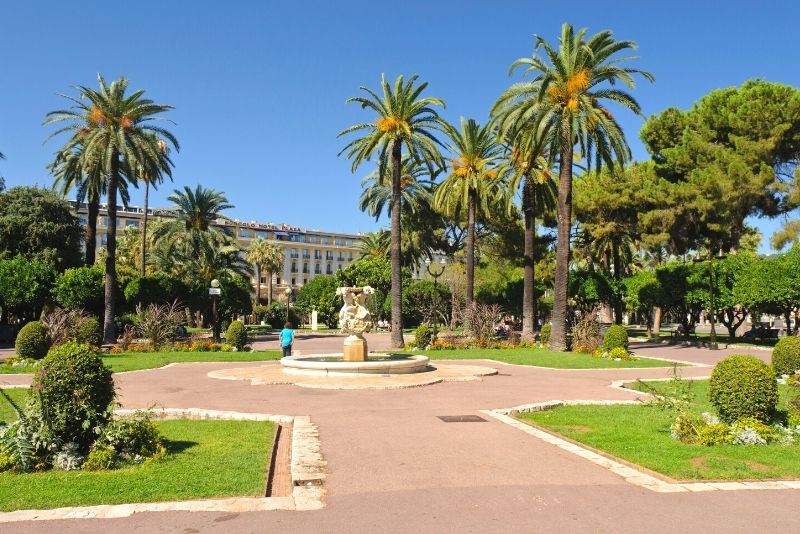 For a green space with plenty of amenities, be sure to stop by Jardin Albert 1er.
Since it opened in 1852, the garden has been a renowned place for locals to sit, stroll, and enjoy the scenery.
And it also features tons of public events throughout the year, from the Nice Jazz Festival to the Book Festival, with tons of smaller concerts and cultural productions in between.
It's a great place to enjoy the city like a local!
48 – See Cathédrale Saint-Nicolas de Nice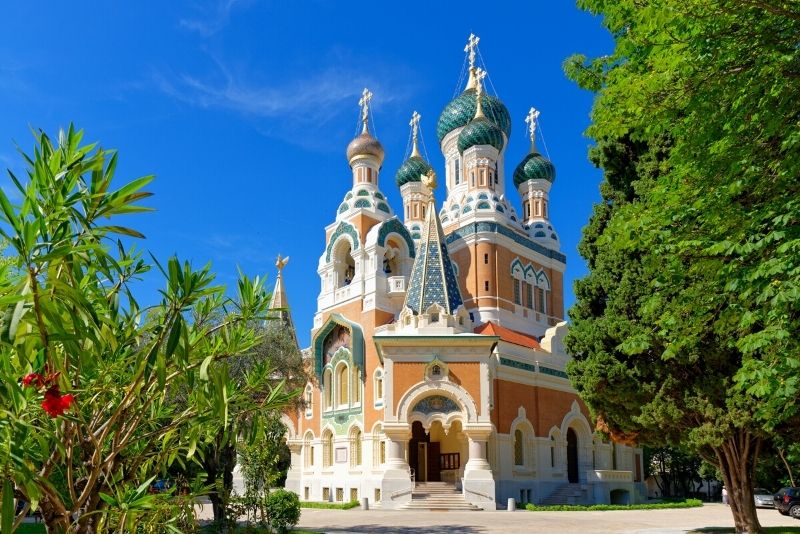 Surprisingly, this Orthodox cathedral was commissioned by the last emperor of Russia, Tsar Nicholas II. The Romanovs enjoyed their visits to the French Riviera, taking walks on the promenade in their finery.
As you would expect, the Cathédrale Saint-Nicolas is opulent inside, with rich furnishings, intricately carved woodwork, and plenty of religious icons. You can take a guided tour to learn about the history of this architectural masterpiece.
49 – Explore the art at Musee Matisse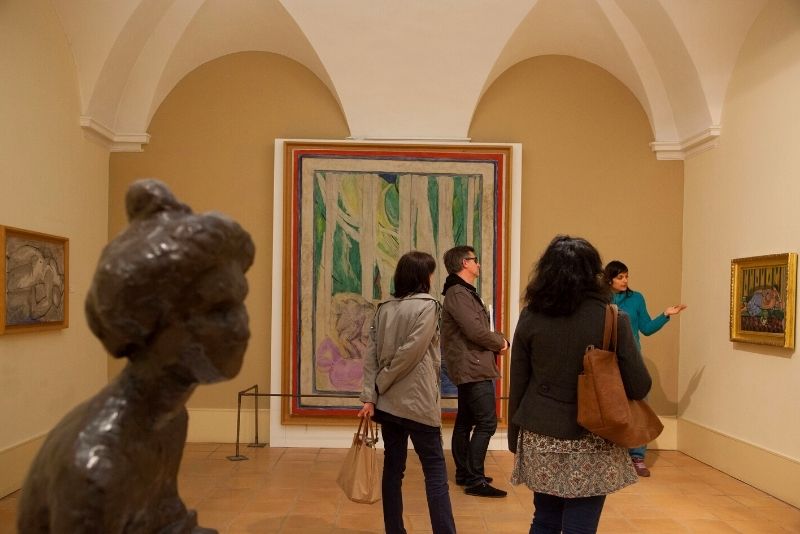 Henri Matisse is widely considered to be one of the greatest artists of the 19th and 20th centuries, and called Nice home during one of his most fertile creative periods.
You can learn more about his life and works at Musee Matisse, housed in a villa that originally served as a gallery while the artist was alive.
Gaze at paintings, sculptures, and other artifacts, and learn how he produced his most beloved works.
You'll gain a whole new appreciation for both art and artist!
50 – Hang out in Garibaldi Square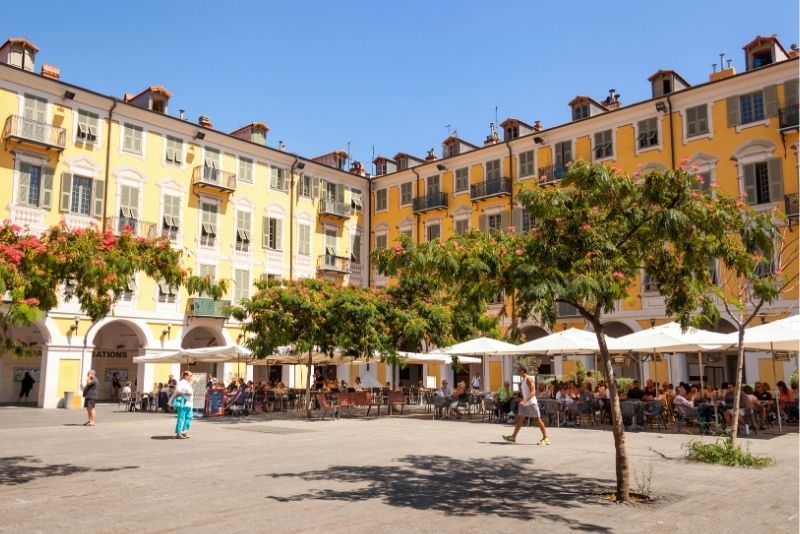 Another classic public space in the city, Garibaldi Square has been a place to meet, people-watch, and enjoy daily life since 1773.
Sip some coffee at the nearby cafes, admiring the colorful houses surrounding the area, and visit the many architectural landmarks.
Be sure to stop by Chapelle du Saint-Sépulcre during your visit; this magnificent 18th-century church features a pretty notable decoration: several cannonballs that were fired at the city in 1543, when Turkish troops attacked France.
51 – Chow down at the best restaurants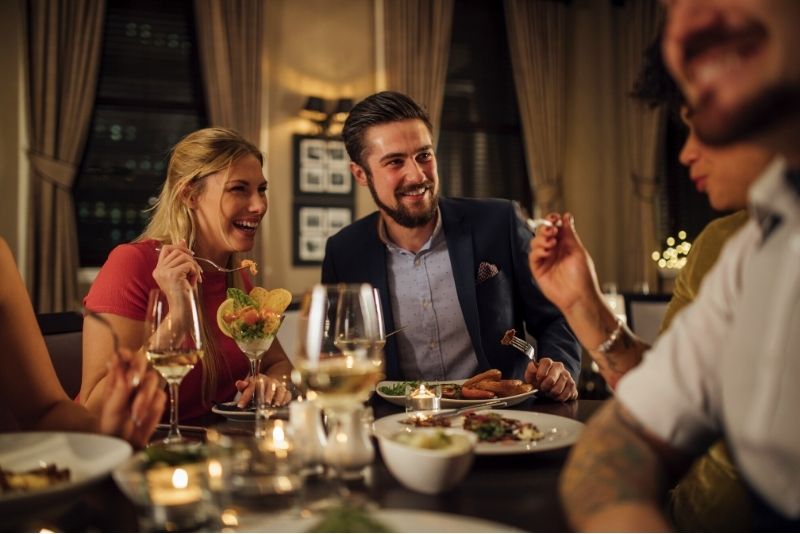 Whether you want a laid-back hole-in-the-wall or a world-class eatery, the dining options in Nice are almost an attraction in themselves.
Feast on pesto pasta at the tiny La Merenda, or black pudding and foie gras at charming, cost-effective Le Bistrot d'Antoine.
Taste French-style tapas at ​​Le Lavomatique, or some South African dishes at Jan.
And don't miss Le Chantecler, which features unique flavor pairings and 18th-century decorations.
Good food and great atmosphere… the ideal ingredients for a vacation meal!
52 – Party at Nice Carnival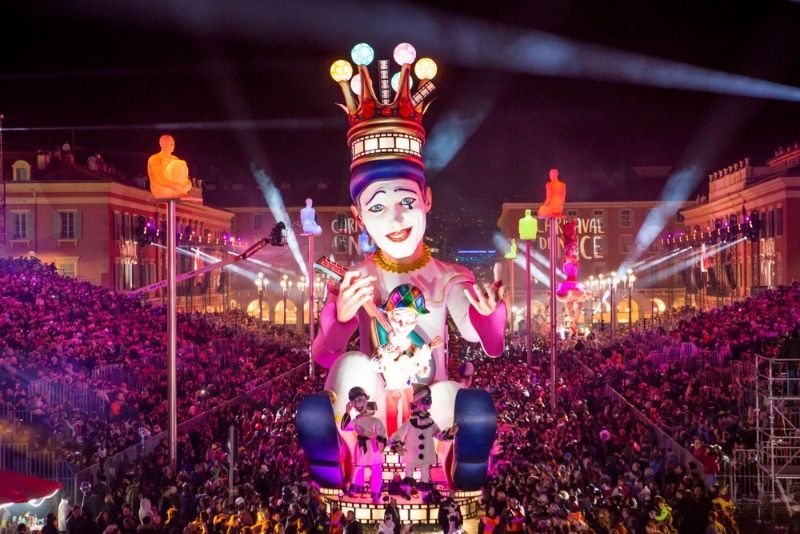 Jiggling your hips to the carnival beats is one of the most fun things to do in Nice. This colorful festival is held each February with a different theme every year. It features parades with lavish floats that trundle through the city streets and along the Promenade des Anglais.
There are plenty of activities for spectators at the Nice Carnival, as well as musical entertainment and of course lots of tasty local food to try.
53 – Get a little wild on a pub crawl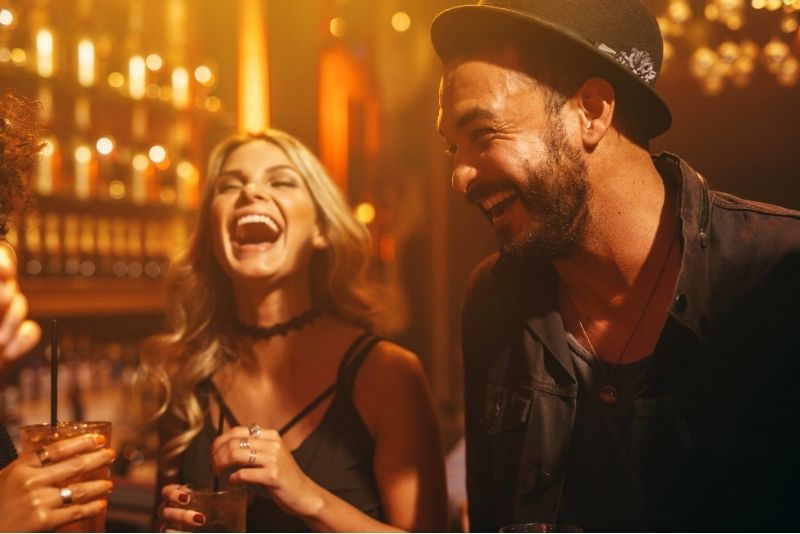 When you're ready to party, start things off right with a pub crawl!
Enjoy some fine wines at Cave de la Tour, the roomy terrace at Nomad Bar, or some calm tunes at Le Bar du Negresco.
Try boardgames and cocktails at Master Home, or the cheese platters and beverages at Les Distilleries Idéales.
And if you like live music, take in some soul and jazz at Shapko's Bar, or rock and dance at Wayne's Bar.
How to get to Nice?
Book an airport transfer to and from Nice Airport, leading directly to the city.
If you want to go a little further, you can also book a transfer that will take you to nearby destinations like Saint Tropez, Cannes, and Monaco.
Where to stay in Nice?
As you gaze out at the shoreline from the balcony of Hotel Le Negresco, you'll truly feel like you're living the high life – and once you head to your uniquely decorated, boldly colored room, that feeling will be magnified tenfold!
And at Hotel Nice Azur Riviera, you can blend opulent surroundings with easy access to the train station and Plage du Centenaire.
Hotel Villa Rose is a perfect launching point for adventures in the Old Town area, but with its picturesque garden filled with fruit trees, it's also a relaxing spot in and of itself.
When you set foot into Share Inn, you'll be dazzled by the gorgeous decor and striking frescoes; and you'll love it even more as a place to come home to after exploring the beaches and shopping areas within walking distance.
And at Hotel Du Midi, you can enjoy the Art Deco atmosphere and enjoy top-notch service, then stroll around the surrounding neighborhoods with ease.
Visiting Nice on a budget?
Get the local's perspective (and save some money) while visiting the city with some free walking tours.
Whether you're strolling through the historic streets of Old Town, browsing the Flower Market, or absorbing the views on Castle Hill, you'll get a thorough taste of the area's fascinating culture and centuries of stories.
The guides work for tips, so make sure to bring some money to reward a job well done!
Where to go next?
After embracing all of the wonderful activities in Nice, head out and explore the best places to visit in France!
From the lavender fields of Provence to the towering Pyrenees, the vibrant buildings of Toulouse to the historical structures of Avignon, every excursion in this country is the trip of a lifetime.
You can also enjoy palaces, ports and parks in Marseille; consider a trip to Montpellier, known for its incredible architecture and vibrant cultural scene; discover the true taste of southern French life at Aix-en-Provence; admire gorgeous churches and sip remarkable wines in Bordeaux; or go museum-hopping and sample awesome cuisine in Lyon.
And, of course, there's always Paris, the iconic City Of Light, where history, culture, and fashion mix and mingle freely, and where there's always a place to eat, drink, and be entertained.
Final thoughts
For thousands of years, Nice has been a place of leisure and beauty, with some civic significance thrown in.
But in the modern era, it has also become synonymous with class, offering some of the nicest views, most beautiful buildings, and best high-end experiences in the whole country.
With so many amazing things to do in Nice, you'll never want to leave – so get started with your planning!
Happy travels!