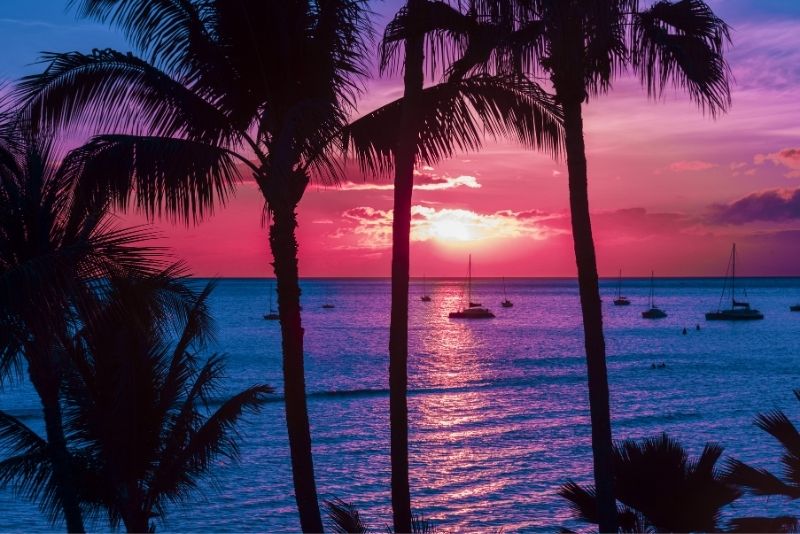 With 120 miles of tropical coastline, 30 miles of golden sands, and a laid-back air enchanting the entire island, Maui Island is nothing short of heaven on Earth.
Snorkel with turtles, witness whales leap above the surface, drive the Road to Hana, or catch a magical sunrise from the top of the Haleakala crater — there really is no shortage of fun things to do in Maui.
So, if you're planning a trip to this Hawaiian oasis and need a hand fine-tuning the itinerary, take note:
1 – Snorkel through Turtle Town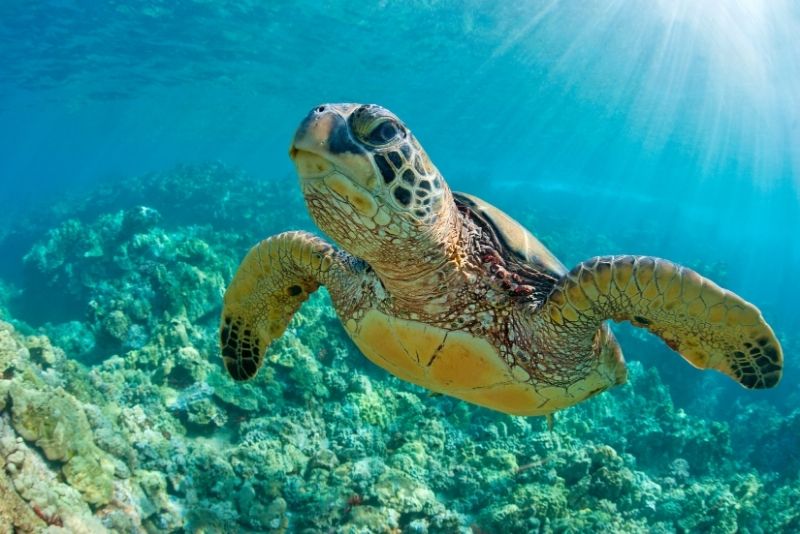 Seriously, how could you NOT visit a place called 'Turtle Town'?
True to its name, this strip of coastline, centered at Maluaka Beach, is known for its high population of Hawaiian green sea turtles.
There's arguably no better place to snorkel than here, surrounded by some of Mother Nature's most beloved creatures.
2 – Do a rainforest waterfall hike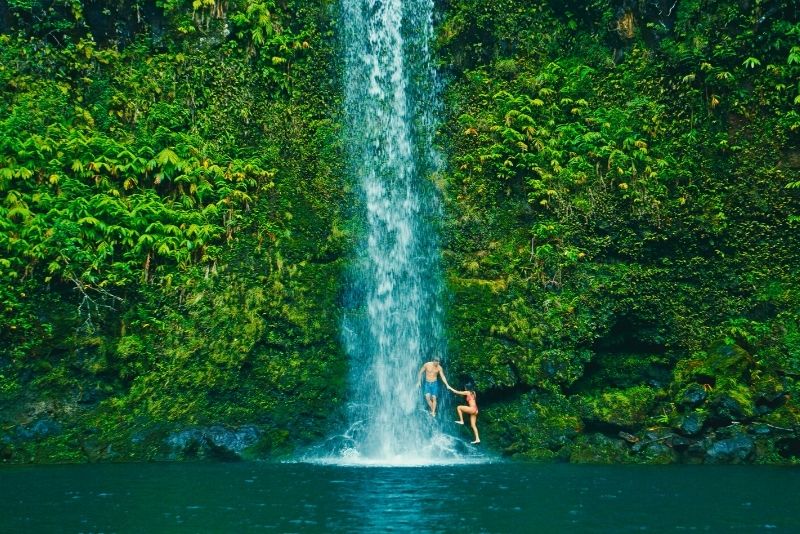 With countless trails cover its sky-high mountains and dense rainforests, Maui is a hiker's paradise.
Ascend the Haleakala crater on foot, traverse the rolling hills of the upcountry, swim at the base of waterfalls on the east, or discover 'The Seven Sacred Pools' hidden in the dense bamboo forest of Ohe'o Gulch — whatever you're trekking route, a great time is guaranteed.
3 – Saddle up for a horse riding excursion!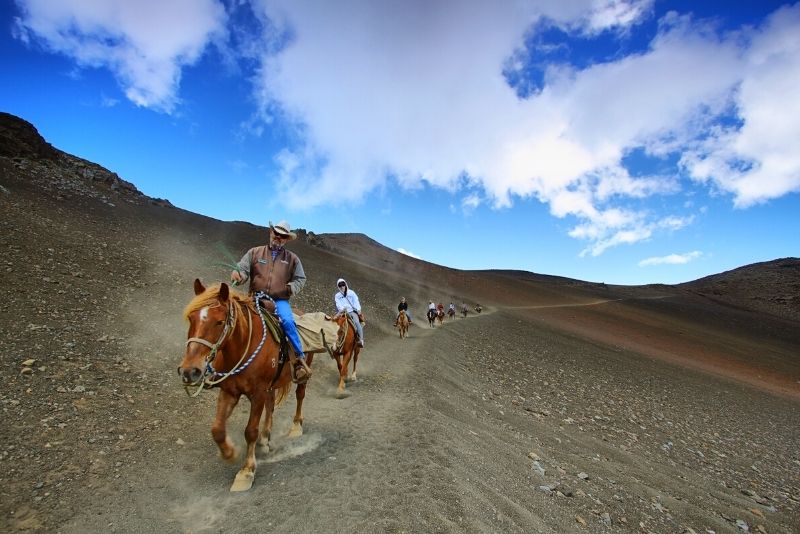 If you've already ticked hiking off the list, take family-friendly exploration to another level by jumping on a trusty steed!
Led by real 'paniolos' (Hawaiian cowboys), horse riding adventures take guests through the island's rugged and expansive wilderness, with spectacular sights of the Pacific Ocean and Hawaiian countryside from start to finish.
4 – Go whale watching!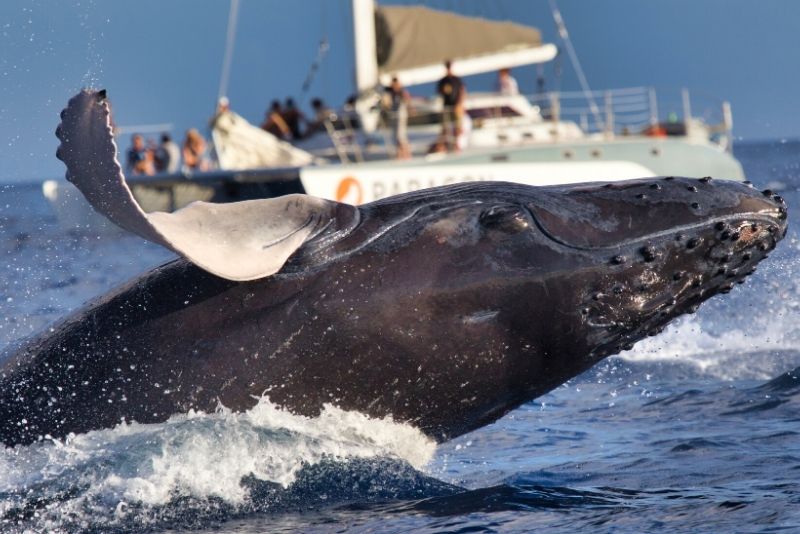 As one of Mother Nature's most amazing feats, humpback whales migrate from Alaska down to Hawaii's warm, protected waters to mate.
Not only will you witness mothers and calves in their natural habitat, but you'll be able to hear them sing too, thanks to the tour boats' underwater hydrophone equipment.
5 – Reenact Indiana Jones on a jungle treasure hunt!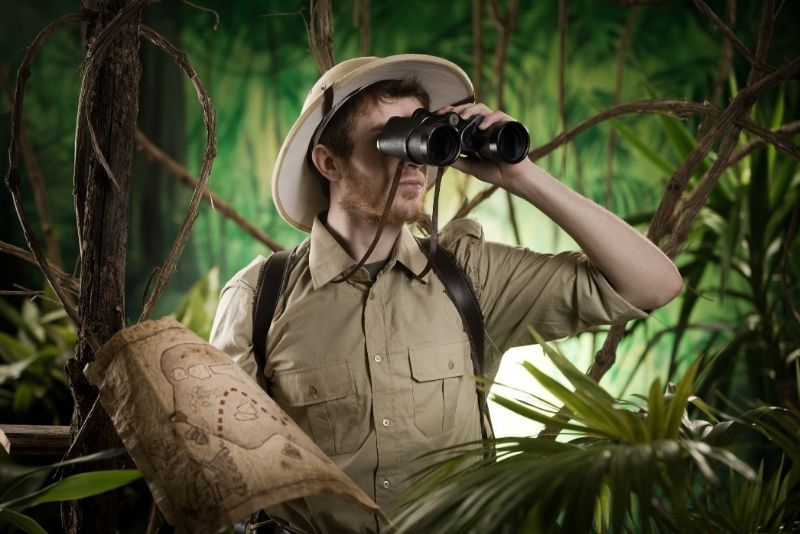 A perfect adventure for the whole family, and one of the most engaging ways to explore Maui's great outdoors, an interactive jungle treasure hunt takes visitors all through the wilderness of the island's natural landscapes.
Get ready for forest hikes, lagoon swims, challenge tasks, and so much more on this awesome open-air activity!
6 – Hike the crater at Haleakala National Park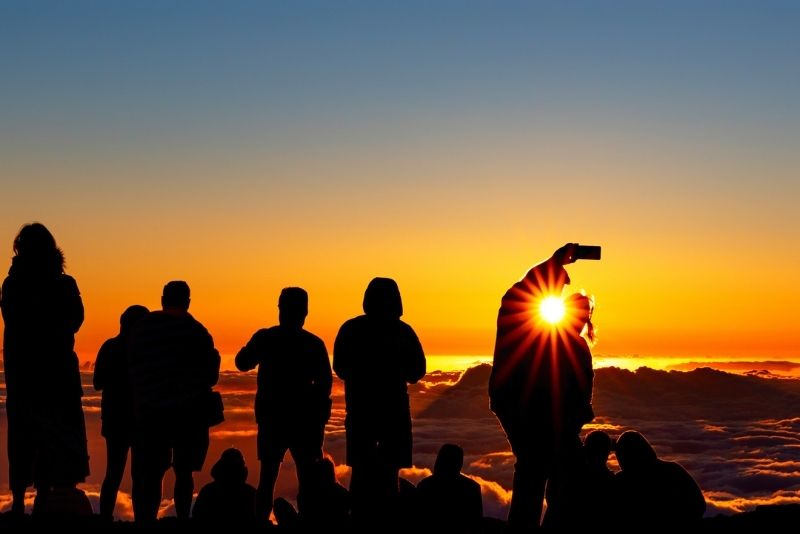 Towering over the island, the foreboding Haleakala Crater is a force of nature in every sense — and it's just one of the countless breathtaking vistas throughout the national park.
Join a sunrise hike that includes breakfast, tag along on a bike tour, or zoom through the trees on a zipline adventure — whatever experience you choose, Haleakala won't disappoint.
7 – Drive (or fly over!) the Road to Hana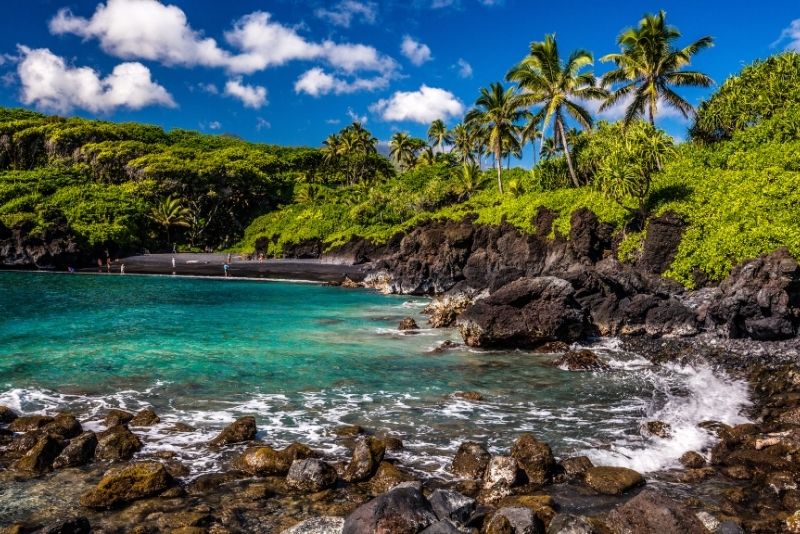 The winding, coastal, 64-mile Road to Hana is magical every step of the way, with lush greenery, cascading waterfalls, 640 curves, and sparkling ocean views as far as the eye can see.
While driving the road is one of the most fun things to do in Maui, for the ultimate upgrade, opt for a tour that includes a scenic helicopter flight — as beautiful as Hana is from the shores, the bird's eye view is just astonishing.
8 – Dive the Molokini Crater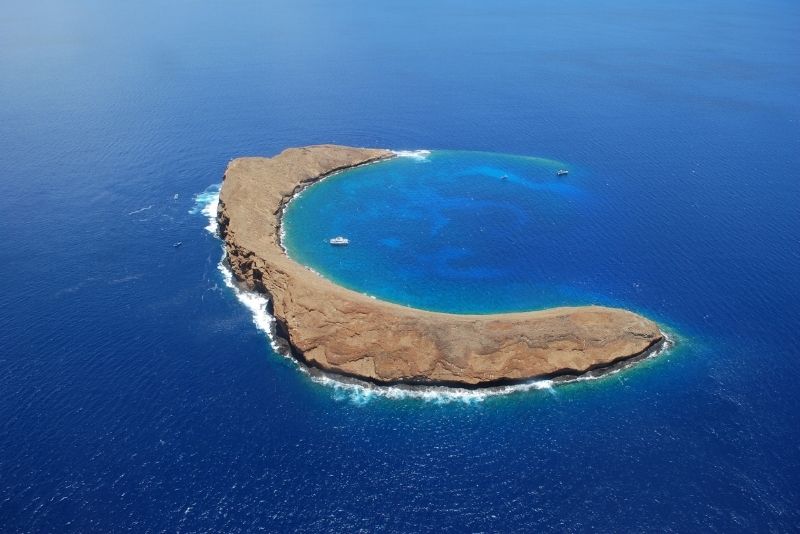 Sitting just a few miles off Maui's shore, the partially-submerged Molokini crater is Hawaii's only island marine sanctuary, thought to have existed for over 150 million years.
Teeming with sea life, from turtles to fish, whale sharks, and more, the crater is heaven on Earth for divers and snorkelers.
Combine a dive with a catamaran trip for a truly unforgettable day.
9 – Go sea-scooter-snorkeling at Wailea Beach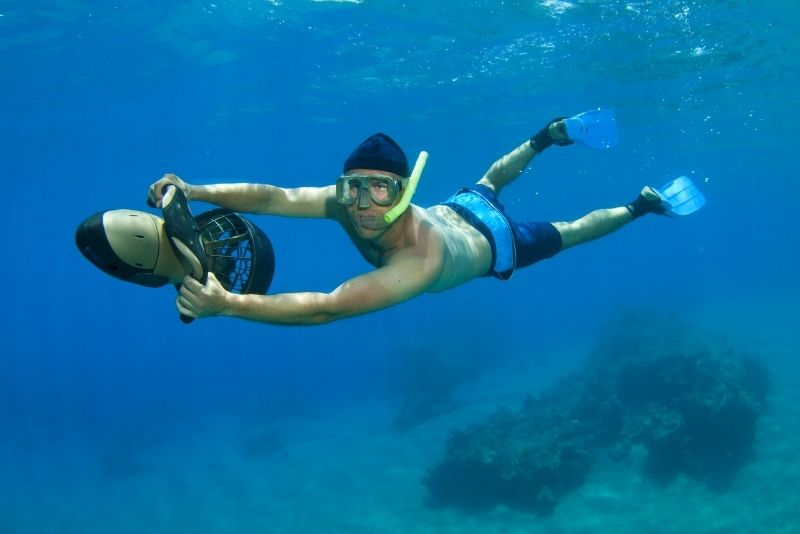 On the island's southern side, the palm tree-lined Wailea Beach might be small, but what it lacks in size it makes up for in beauty, with sandy shores, turquoise waters, and an abundance of colorful sea life beneath the surface.
Thanks to its clear waters, Wailea is a snorkeling haven — for the prime underwater experience, latch onto a nifty sea scooter and explore in the mornings before the winds pick up.
10 – Meet dolphins on Lanai Island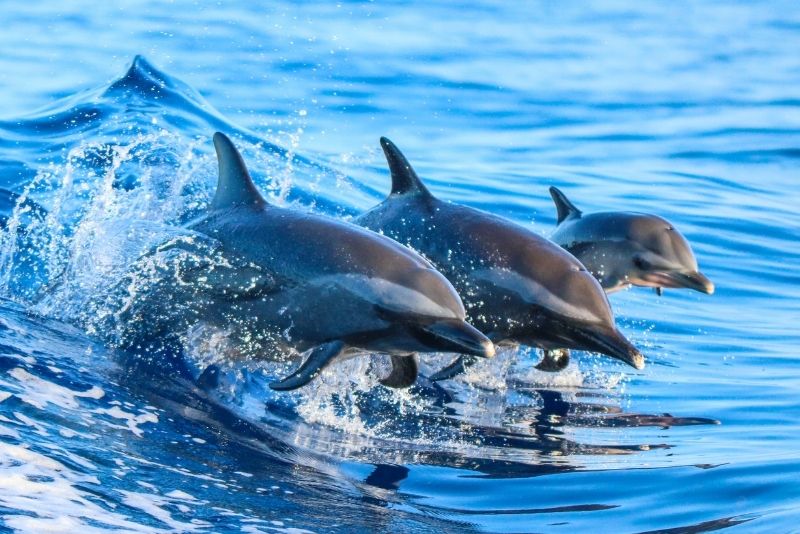 A perfect half-day getaway for the entire family, Lanai Island plays host to some of the most friendly and vibrant marine life in the country — scratch that, the entire planet!
Once you've ticked Lanai off the Maui bucket list and come face to face with wild dolphins, you'll quickly realize why this oceanic oasis is regularly considered one of the world's 10 best dive spots.
11 – Take to the skies on a Maui & Molokai helicopter tour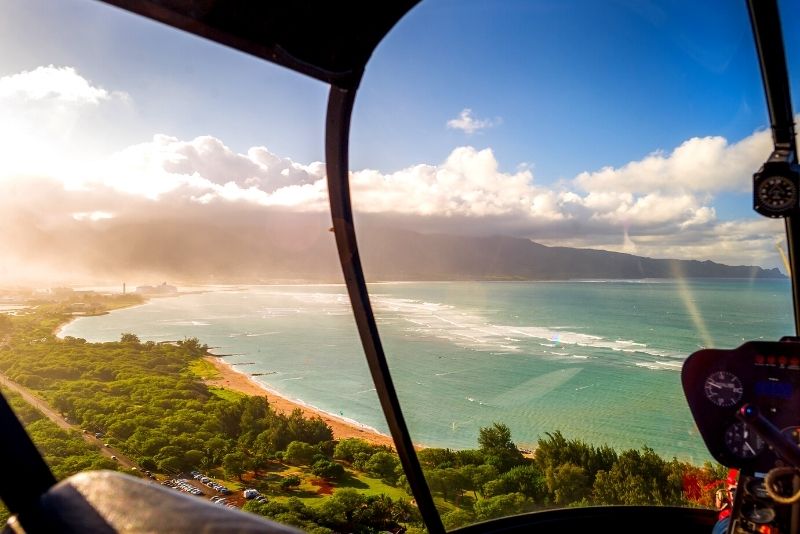 With lush terrain skirting the entire coastline and beautiful blue waters to boot, the overhead views of western Maui are nothing short of magical.
Whether you opt for a 45-minute, 1-hour, or 1-hour+ flight, little can compare with the thrill of zooming past the nearly-4000-foot-tall Molokai cliffs.
12 – Kayak from Makena to Turtle Town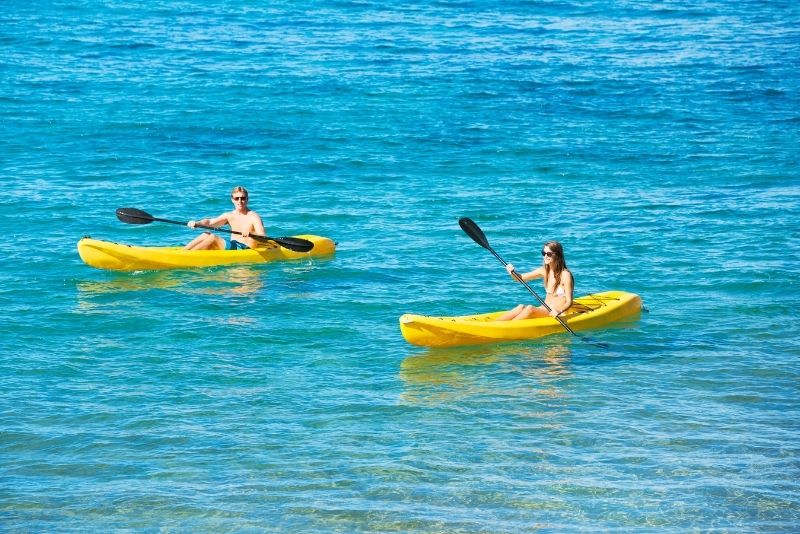 After soaking in the rays at Makena beach on the island's southwestern coast (a stunning slice of nature in its own right), grab a kayak and venture toward Turtle Town at your own pace.
Before jumping in the warm waters for a snorkel, keep an eye out for a whale or two!
13 – Spend a day in the Iao Valley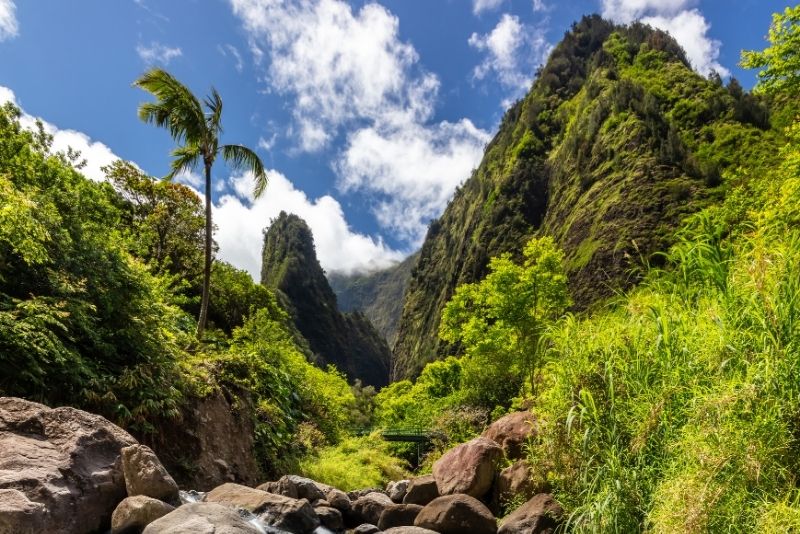 Home to distilleries (check out Ocean Organic Vodka!), wineries, lavender farms, and some of the island's most photogenic landscapes, any day in the Iao Valley is a day well spent.
Not only is it a beautiful experience, but it's also an educational one, with guides sharing fascinating tidbits about Maui's culture, ecology, and history the whole way through.
14 – Explore the Kaeleku Caverns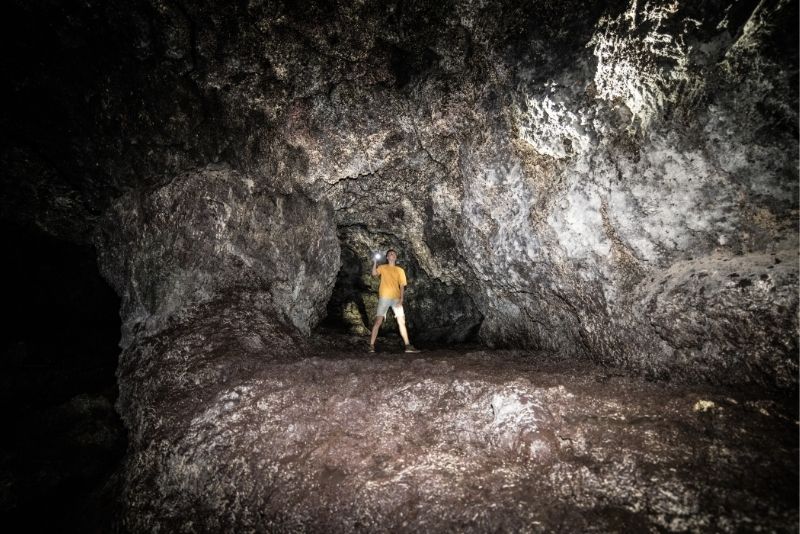 If you're still looking for fun things to do in Maui, look no further. The Kaeleku Caverns on the island's east, originally formed 1000 years ago by flowing lava, today act as a popular tourist attraction.
Besides boasting the island's largest accessible lava tube, the attraction also houses the Red Ti Tropical Flower Maze, a surefire hit for kids and adults alike.
15 – Snap a selfie at Ali'i Kula Lavender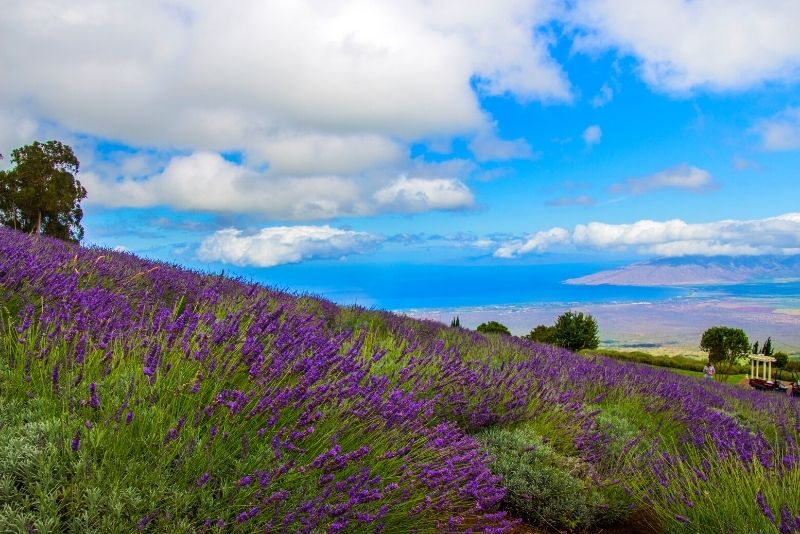 Photographers and Instagrammers, rejoice!
The perfect purple backdrop to any travel selfie, the charming Ali'i Kula Lavender farm is both picturesque and interactive.
With family days, women's days, walking tours, and mini-bouquet-making all on the calendar, there's no shortage of things to do.
16 – Board a sunset sailing tour in Ka'anapali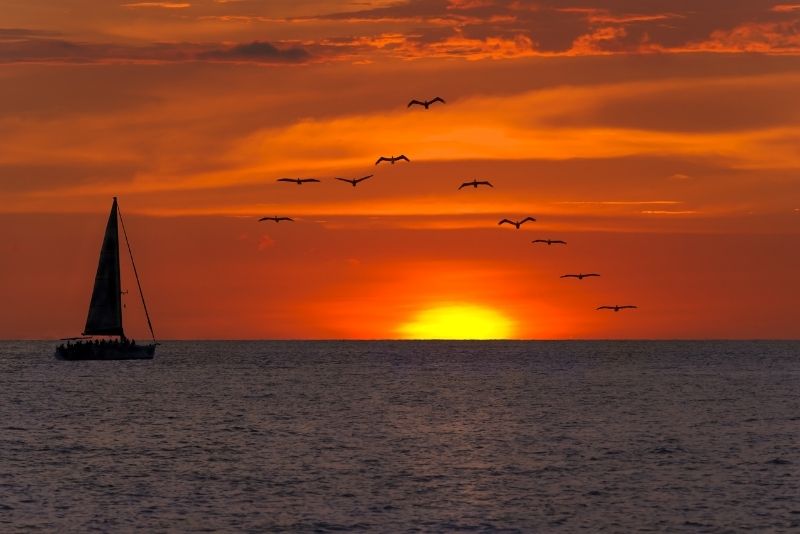 Home to a three-mile stretch of golden sand often considered one of the best beaches on Maui, Ka'anapali is a local treasure.
But when you glide out onto its waters at sunset, riding the waves on a sailboat, that's when the beauty turns to magic.
Spice up the romance factor with a dinner cruise or get wild with an open bar, whatever floats your boat!
17 – Ride the Hula Hula Hopper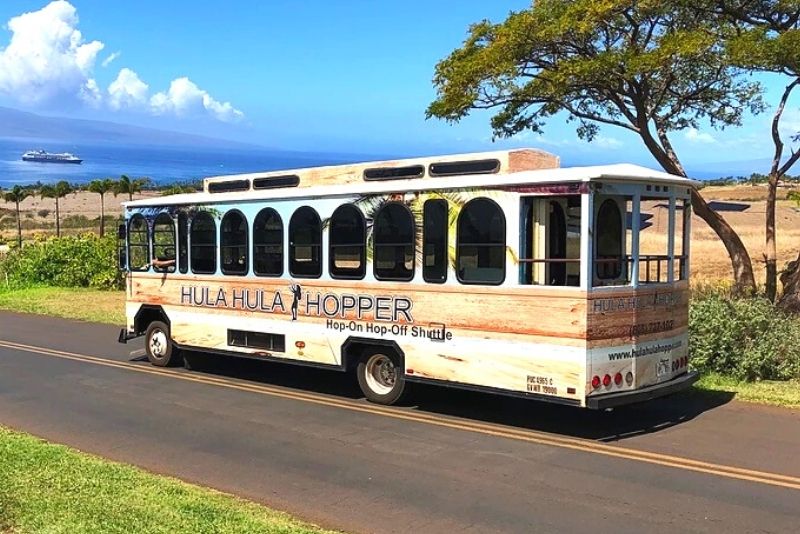 Strapped for time? Planning to explore the entire island in just a few days?
It's a tough ask, but with the Hula Hula Hopper (Maui's version of the 'hop-on, hop-off' bus) at your disposal, it's certainly doable.
The beloved tourist shuttle takes visitors all over the island's north shore, with four routes stopping at places like Paia, the Iao Valley, the Maui Ocean Center, and the beaches of Kihei.
18 – Unleash your inner Tarzan on a zipline adventure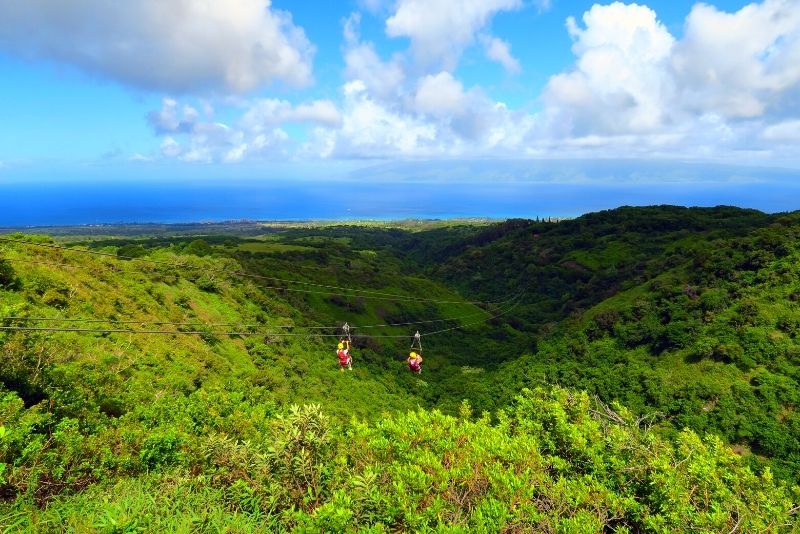 Take a break from the coastline and head inland for a day, zipping from one jungle treetop to another on one of Maui's many multi-stage zipline eco-tours!
Whether you explore upcountry Maui in Haleakala; Ka'anapali in the West Maui Mountains; or the WW2 base, 'Camp Maui', an incredible experience awaits.
Better yet, turn the thrills up a notch by combining the zipline adventure with a waterfall hike or sunrise bike ride!
19 – Go for a surf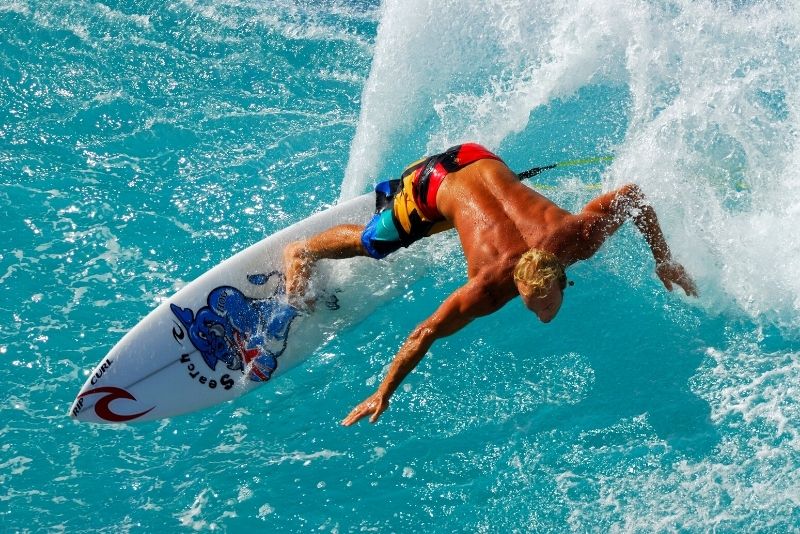 Sure, Hawaii boasts some of the world's most intimidating professional surfing locations (namely on Oahu's North Shore), but there's no shortage of calmer waters perfect for beginners and intermediates alike.
All of Kalama beach, Kihei, or Lahaina on Maui's main western shore offer professional lessons, with friendly locals guiding you every step of the way.
20 – Try scuba diving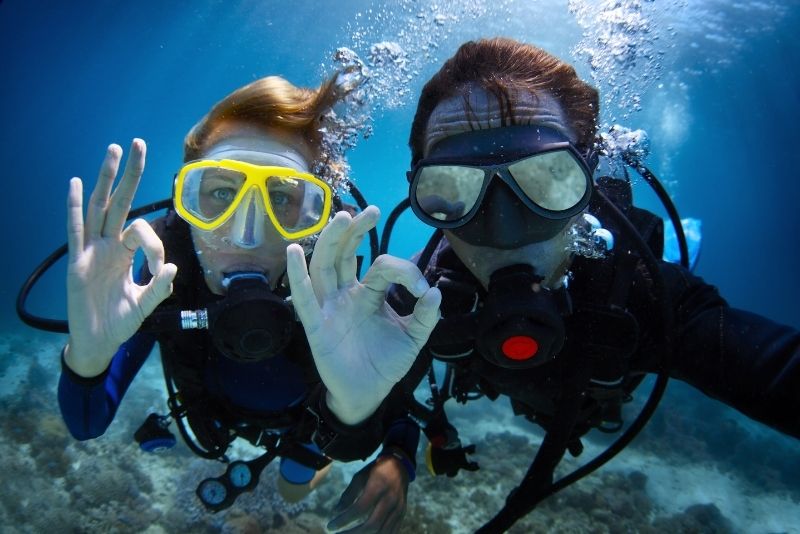 Hawaii is a marine paradise, which means that sublime scuba diving locations are a dime a dozen.
Whether you're a seasoned diver or a total newbie, there's an experience suitable for all skill levels, with a number of dives departing from most major coastal towns.
For something totally unique, why not opt for a torch-lit night dive?
21 – Join a Haleakala sunrise bike tour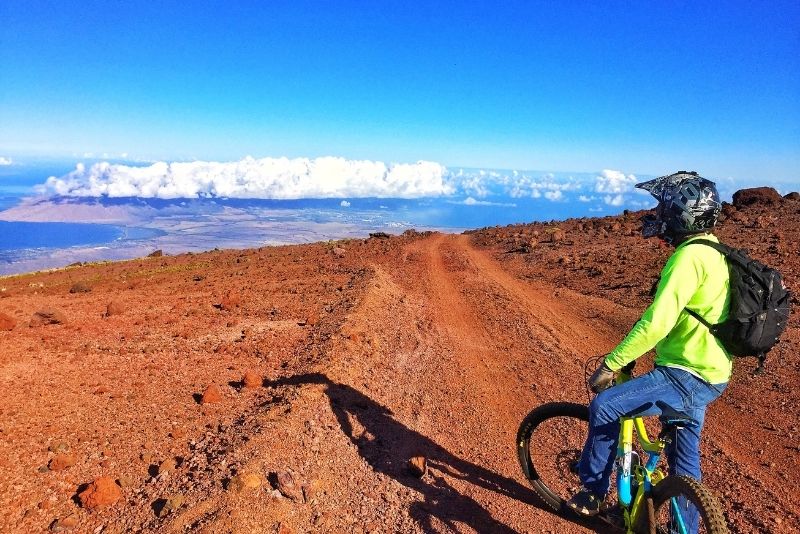 Seeing the sun jut out over the horizon from the summit of the 3000-meter-high Haleakala Crater is simply unmissable — it's one of Hawaii's most impressive feats of Mother Nature.
But what goes up must come down; after the glorious sunrise, you'll start your descent on the bike, with stunning vistas on offer all the way to the North Shore town of Haiku.
22 – Spot whales on the Atlantis submarine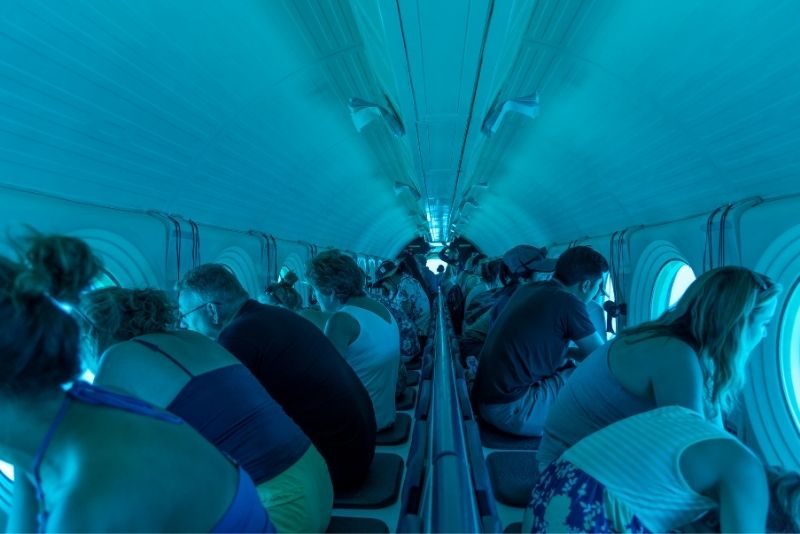 After departing from Lahaina Harbor on the Maui Atlantis Submarine tour, you'll dive over 100 feet below the surface and explore the ocean floor alongside reef sharks, colorful schools of indigenous fish, vibrant coral formations, and, during the winter months, even a whale or two!
For the underwater experience minus the hassle of getting wet, this one's a winner.
23 – Explore Lahaina with a Segway tour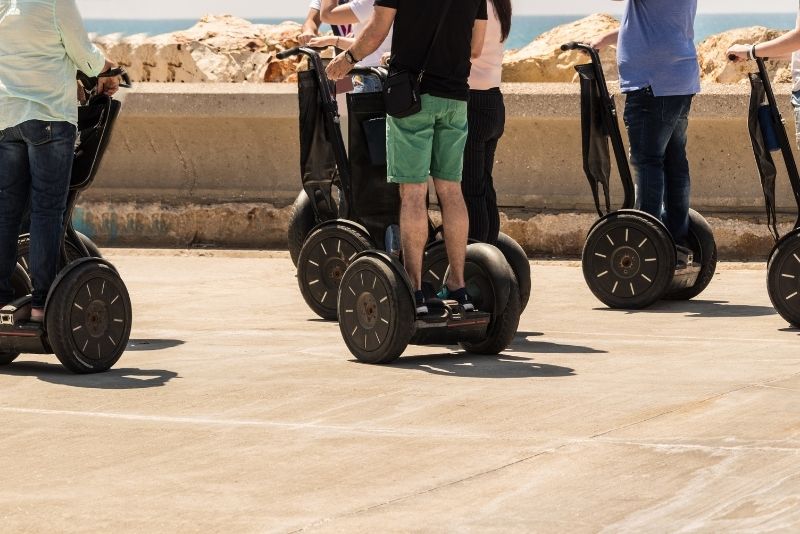 Forget walking — up your Maui game with a ride on two wheels!
Take to the historic streets of Lahaina on the island's west coast, with stops at notable restaurants, bars, galleries, and more, before zooming down the coastline and finishing up further north at the stunning Kaanapali Beach.
For that extra special touch, tackle the coastline at sunset.
24 – Join an ATV buggy tour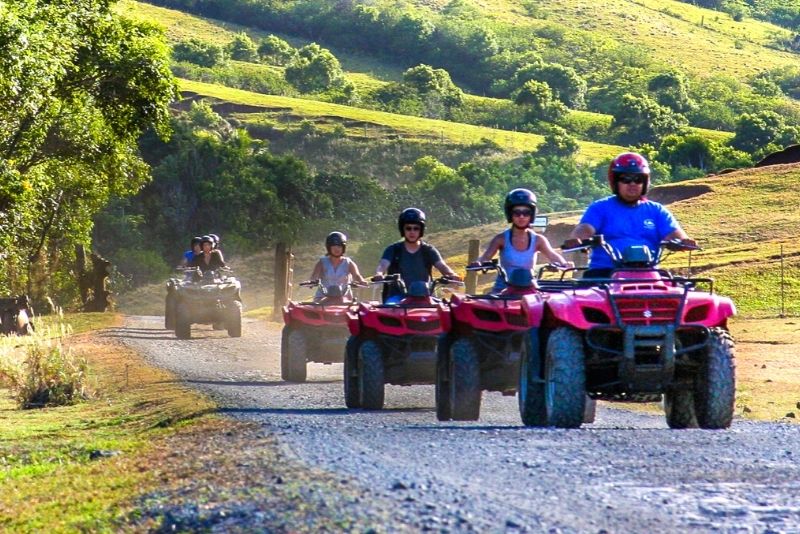 Rev that engine, people! On the back of a roaring 4-seater ATV, travelers can explore the picturesque landscapes of Lahaina on the west or Kaupo Ranch on the east — either way, everything from rugged mountains to pristine shores awaits.
For anyone looking to satisfy the insatiable need for adrenaline, take note.
25 – Try stand-up paddleboarding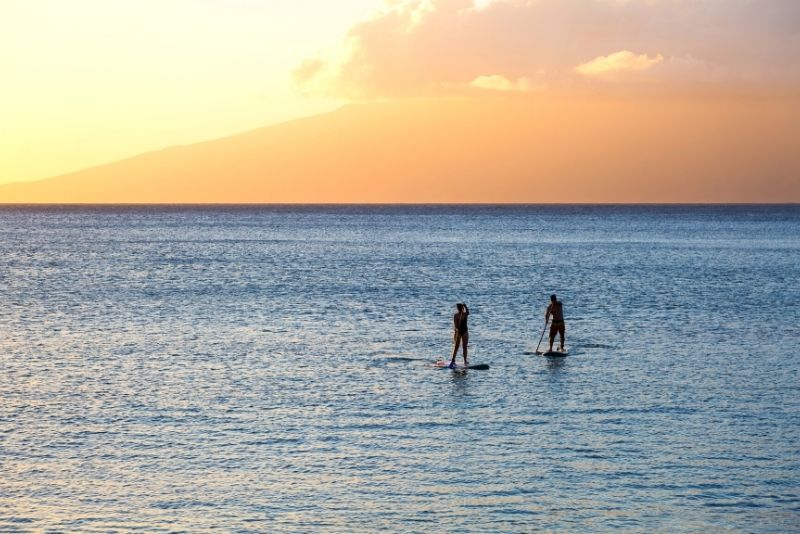 A relaxing and peaceful experience (once you get the hang of it), stand-up paddleboarding at places like Kalama Beach is an ideal way to appreciate the salty fresh air.
For total newbies, plenty of vendors offers group and private lessons. On the flip side, if you're a seasoned pro, simply rent your own board and explore at your own pace.
26 – Soar above the island in a private plane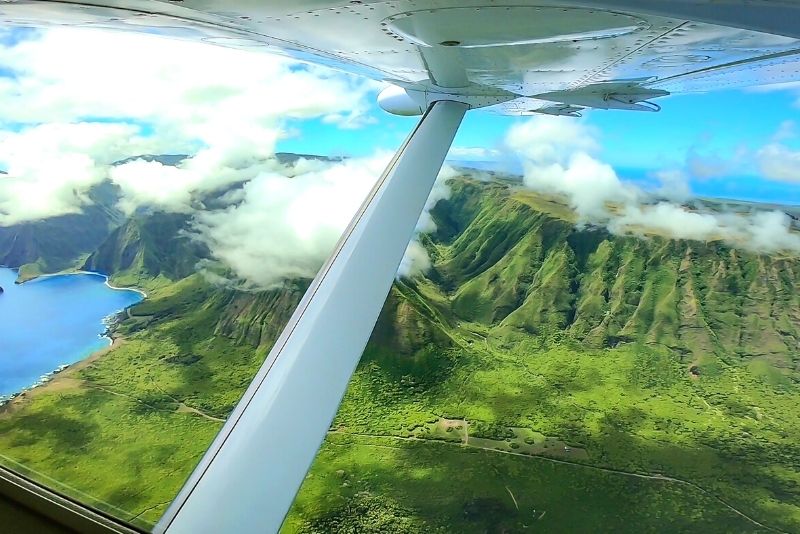 With such a diverse landscape comprising of islands, volcanoes, and crystal-clear oceans, the views from a plane are simply unmatched.
Most visitors prefer just to sit back, relax, and enjoy the romantic flight with a glass of champagne in hand. But there's also a second option: take the joystick yourself and turn the Hawaiian skies into your own aerial playground!
27 – Experience the thrills of a high-speed jetboat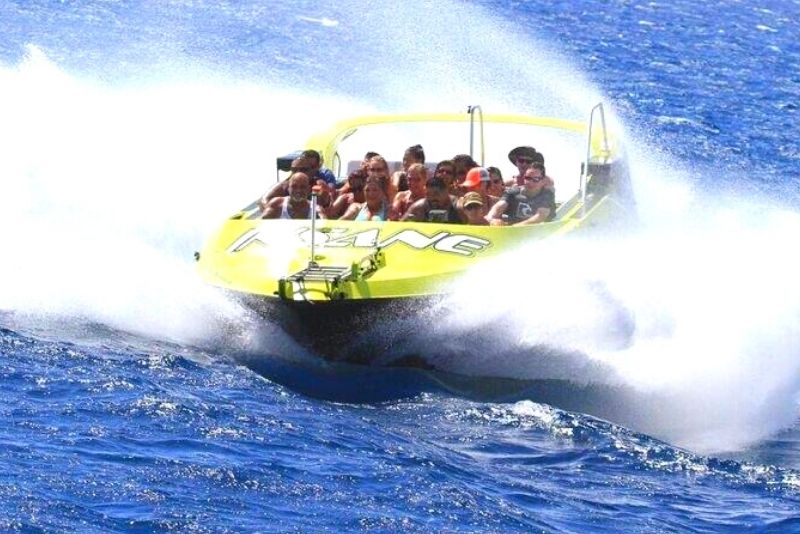 Hold on tight! With the Maui jet boats capable of reaching hair-raising top speeds of 50mph, this activity is NOT for the faint of heart.
The vessels skid, spin, slide and leap over the waves, and thrillseekers love every minute of it.
Usually, we'd recommend a hat, but it would probably fly off…
28 – Take a seat on a sunset dinner cruise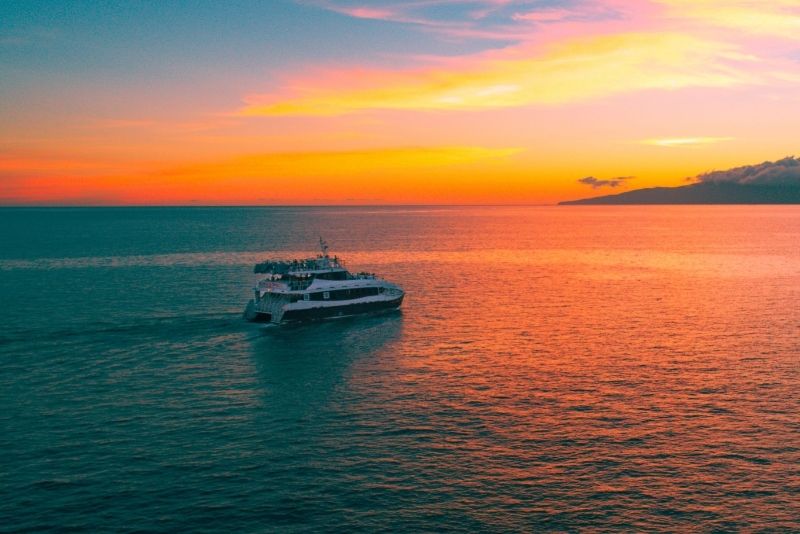 Grab your significant other, put on your Sunday best, and climb aboard a luxury catamaran for a romantic sunset dinner cruise — a surefire way to rekindle any flame.
Ships depart from Lahaina, Ka'anapali, and Ma'alaea harbor, with multiple-course meals and live entertainment ready to sweep guests off their feet.
29 – Check out the amazing Maui Luau show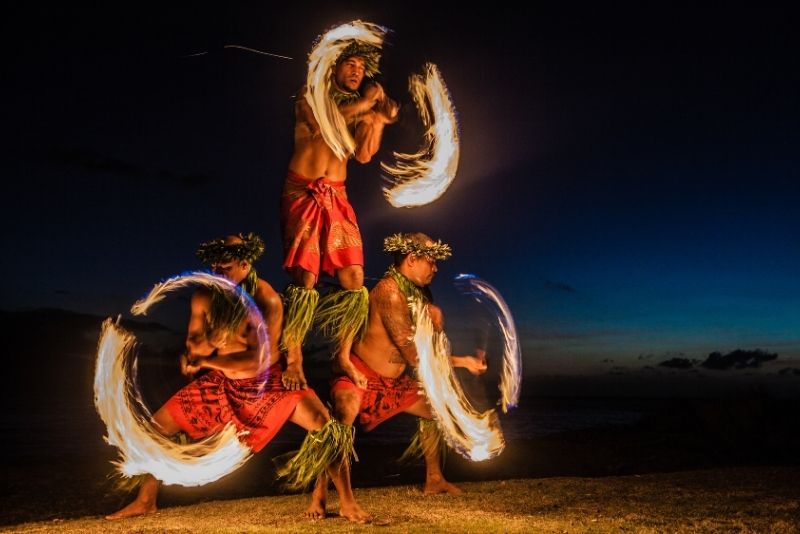 If there's any must-see entertainment that trumps all others, it's Maui's traditional Polynesian Luau performance.
The iconic dance routine not only features beautiful costumes, tiki torches, and an unbeatable atmosphere but also typically comes with a mouth-watering all-you-can-eat buffet and free-flowing drinks for all!
30 – Sign up for a Maui pineapple tour!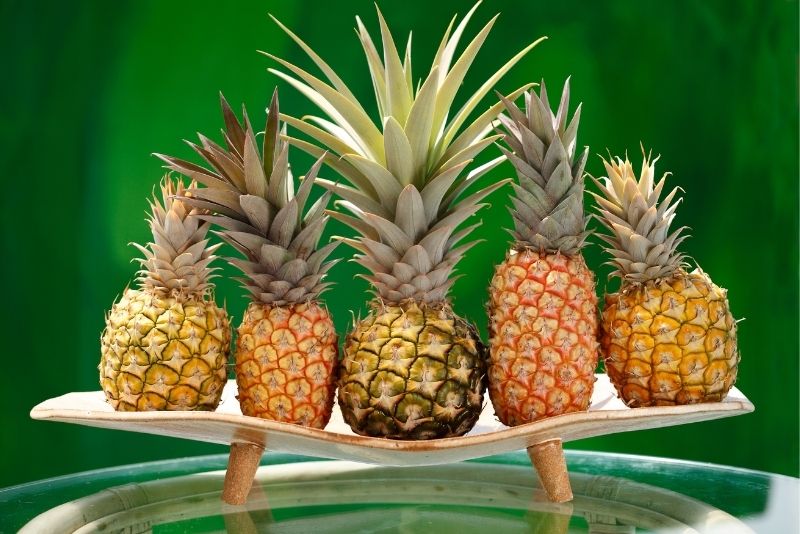 For fun things to do in Maui that are off the beaten track, look no further than a tour that focuses on the island's sweetest fruit!
On a dedicated pineapple tour, guests set off to the historic plantation town of Hali'imaile where delightful guides lead you through the farmland and packing facility.
And yes, plenty of samples are included.
31 – Get buzzed at the Hawaiian distilleries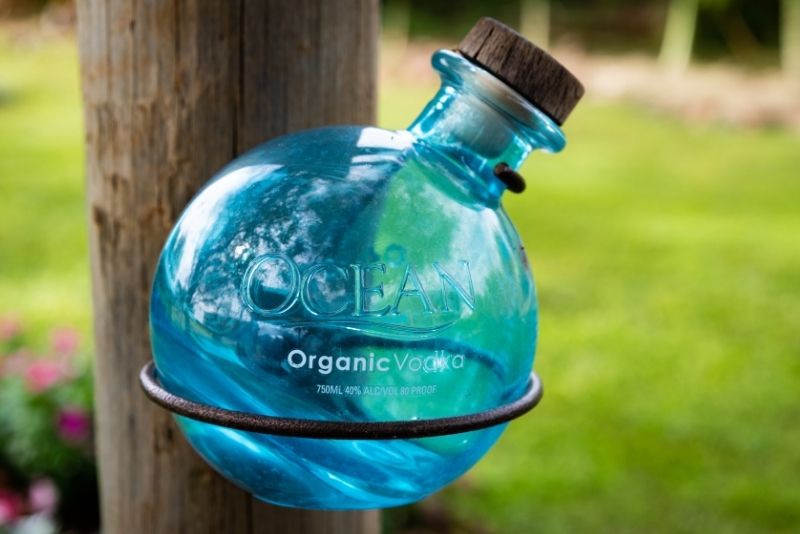 You're on vacation after all, so why not wet your whistle? While the Ocean Vodka Organic Farm and Distillery is the island's most famous, and a well-deserved attraction, it's not the only watering hole on the island.
The Haliimaile Distilling Company with its cognac-infused vodka is a hidden gem, while the Kula Lodge winery is certainly worth a visit too.
32 – Kayak in a transparent boat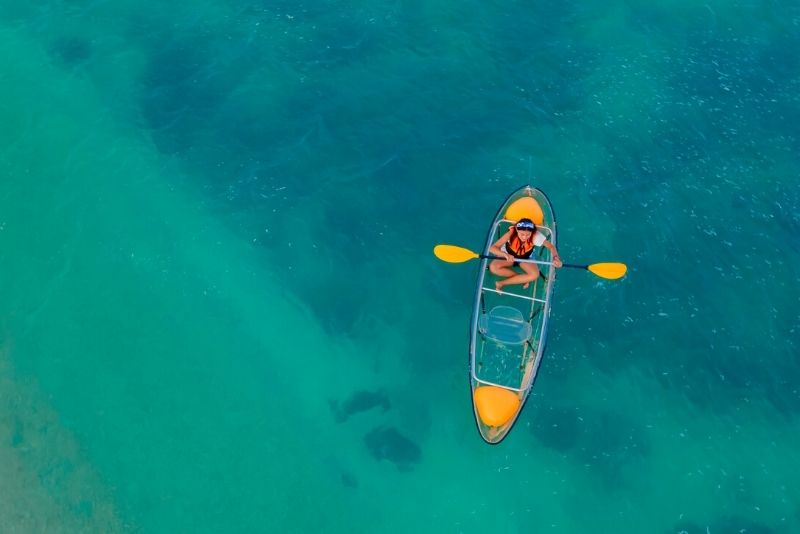 Regular kayaks are so yesterday, right?
In a transparent kayak, you'll be able to witness the vibrant sea life swim beneath your seat, taking the ocean experience to another magical level.
Hot tip: when you book the clear kayak, make sure it includes snorkeling gear too.
33 – Taste the beers at Maui Brewing Company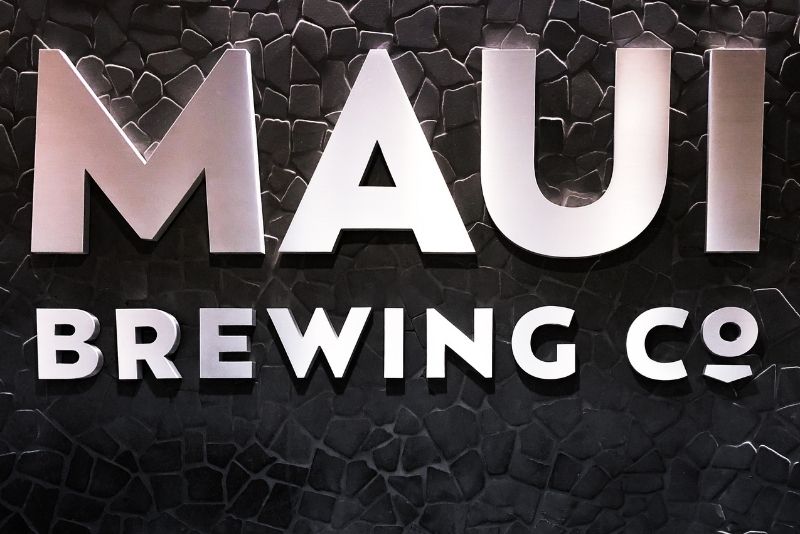 After a day on the beach, it's safe to say nothing is more refreshing than an icy cold beer, and there's arguably no better joint on the island for a craft brew than the Maui Brewing Company.
With plenty of ales, lagers, even a Coconut Hiwa porter on the menu, there's something for every palate.
Still craving more beer? Then arrange a 60-minute guided tour of the brewery.
34 – Go souvenir shopping at the Maui Swap Meet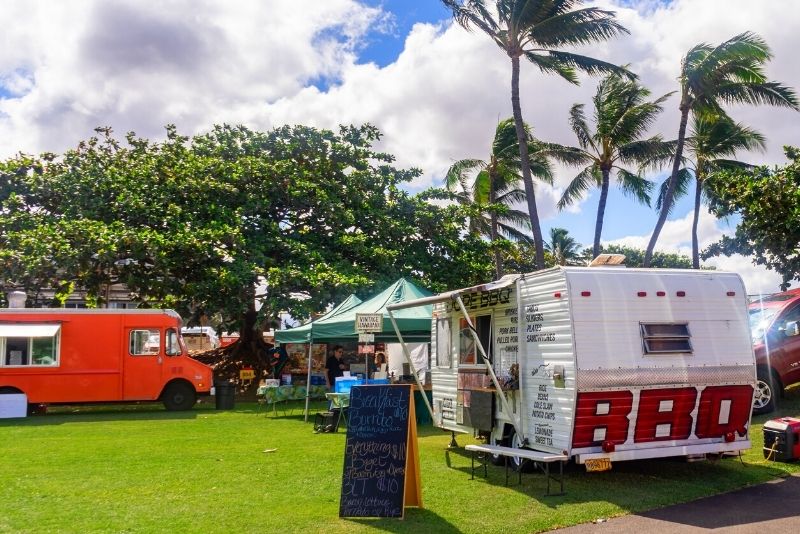 Held every Saturday Morning in Kahului since 1981, the iconic Maui Swap Meet has been a tradition adored by both locals and tourists alike.
As the biggest outdoor market on the island, full of souvenirs, arts and crafts, local snacks, and, of course, Hawaiian shirts, seldom does anyone walk away empty-handed.
35 – Drive the coast in a Maui Roadster!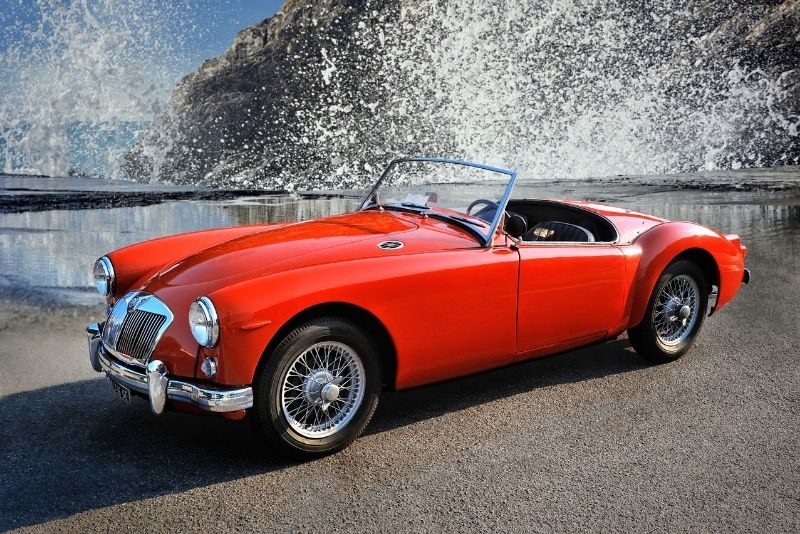 Any Maui visitor should squeeze a coastal drive into the itinerary, that's a given. But for the ultimate road trip, that's where the Maui Roadsters come into play.
When you're cruising down the cliffside highway in a 1957 Porsche 356 Speedster Convertible, one of automotive history's most iconic sports cars, that exact feeling of blissful freedom is what vacation is all about.
36 – Try your hand at spearfishing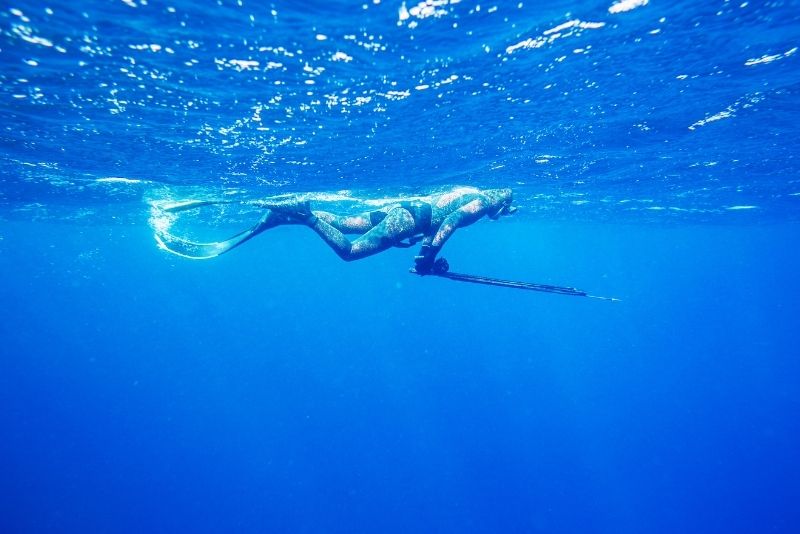 With both group and private spearfishing lessons on offer, there's plenty of opportunities to catch a fish the old fashioned way on this paradise island.
Depending on your experience level, choose from freediving outings, spearfishing 101 courses, or shallow snorkeling adventures — whichever option, a decent-sized catch is all but guaranteed.
37 – Jump in a traditional Hawaiian canoe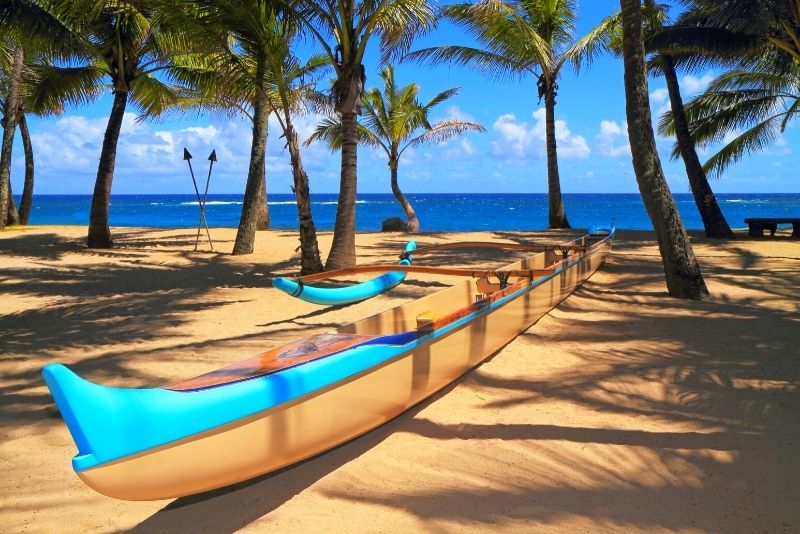 Departing from Wailea Beach, a traditional Hawaiian outrigger canoe ride fuses adventure with history: not only is it a great way to bask in the sun and fresh air but thanks to the friendly guide, the experience also provides intriguing insights into local Polynesian cultures and traditions.
38 – Paraglide from a mountain!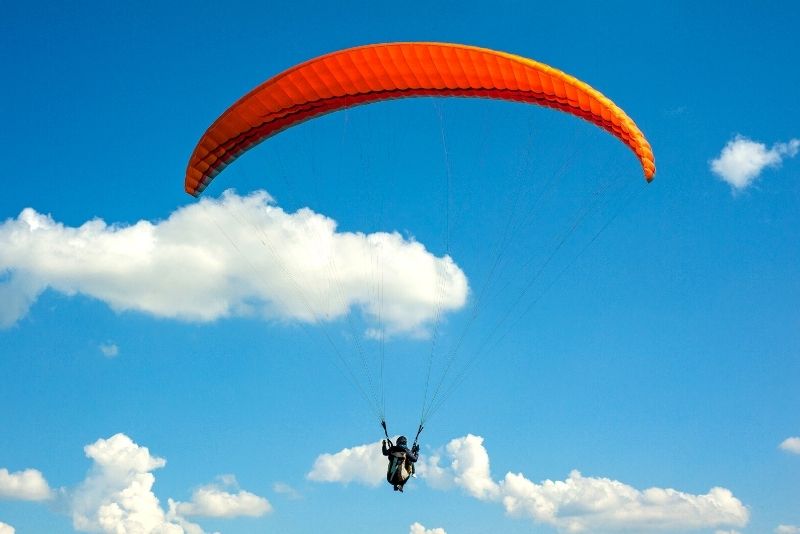 Thrillseekers, get in line! Feel the wind in your face and the adrenaline pump through your veins as you glide down from the slopes of Mt. Haleakalā to the sandy shores far below, soaking in some of Maui's prime mid-air views along the way.
Flights run year-round (weather permitting), so there's no excuse to miss out on this one!
39 – Go stargazing!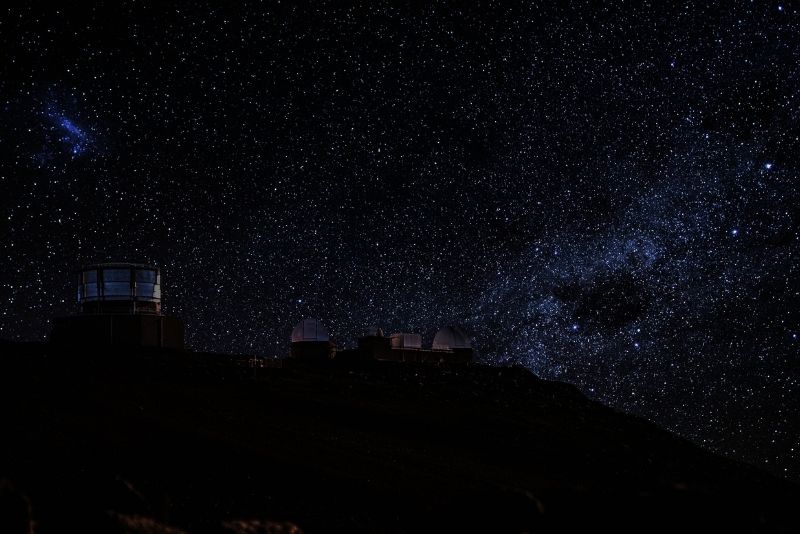 Most of Maui is untouched wilderness — and we all know what that means: minimal light pollution and some of the world's most breathtaking night skies! With Maui Stargazing, expert guides lead guests to the Haleakalā summit, where nothing but constellations, star clusters, and glowing planets await.
Nature lovers, make this one a priority!
40 – Abseil down waterfalls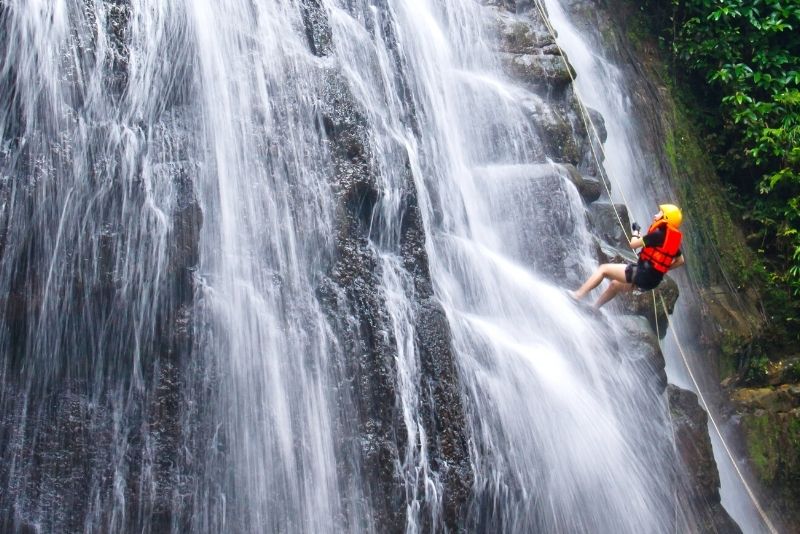 For all the keen adventurers, if you're on the hunt for things to do in Maui that will leave a mark on your memory, then rappeling down the faces of waterfalls along the famous Road to Hana ought to do the trick.
Even if you've never abseiled before, instructers are present every step of the way, ensuring both safety and satisfaction!
41 – Play a traditional round of golf…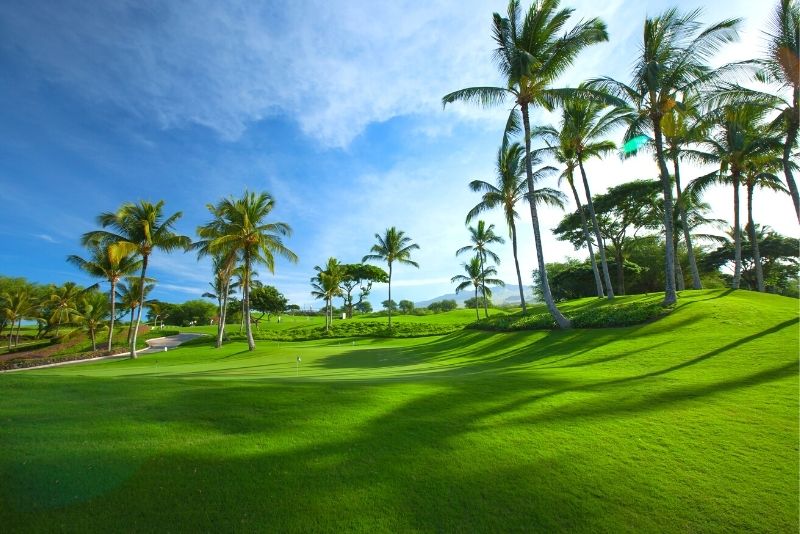 As the home of some of the lushest greenery in the USA, Maui is abundant with world-class golfing opportunities.
Arguably the premier fairways lie on the Kapalua Plantation Course, a highly acclaimed course resting on the side of a mountain. Not to be overlooked, however, are the seaside Wailea Emerald Course, the stunning Kāʻanapali Golf Courses, likewise the underrated Maui Nui in Kihei.
42 – …or try FOOTgolf!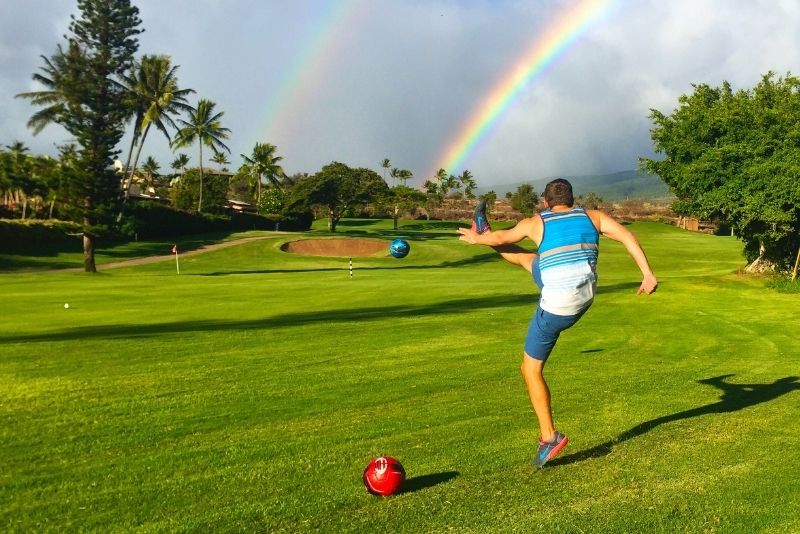 If teeing off for 18 holes doesn't quite tickle your fancy, why not try the new fad of footgolf?
As a mix between soccer and traditional golf, players ditch the clubs entirely and kick their way down the fairways instead!
Very little skill or practice is needed, making this one of the best things to do in Maui for families!
43 – Learn the Hula dance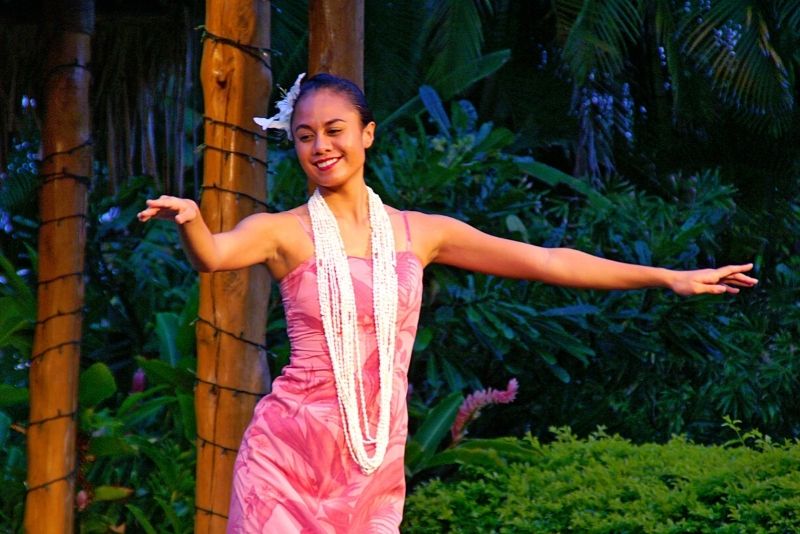 It's Hawaii, after all, so learning the Hula dance — a beautiful expression of the Hawaiian spirit — is easily one of the more rewarding and authentic things to do in Maui.
If you quickly master the Hula and are itching for more, the Hawaii Hula Company also put on Lei-making workshops and Luau parties.
44 – Witness the thunderous Nakalele Blowhole eruptions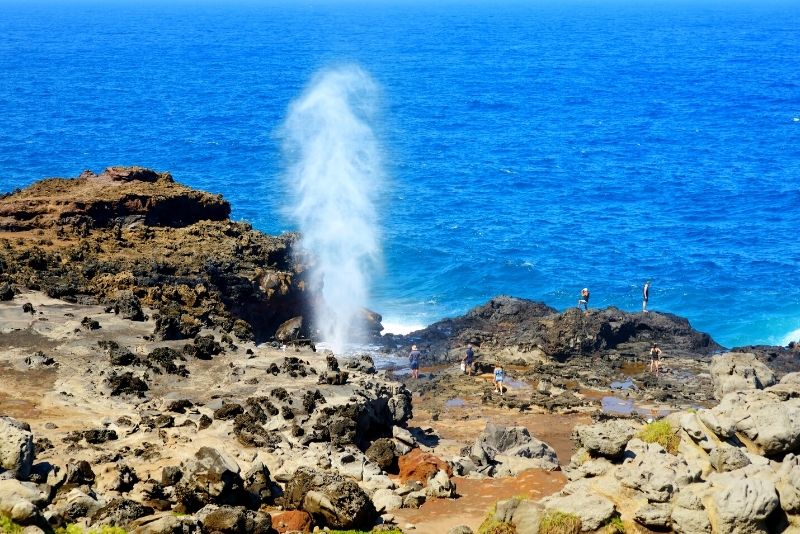 At this natural marvel, seawater trapped in an underwater lava tube is searching for a way to escape, and it does so every few minutes in the form of a magnificent geyser-like explosion!
To all the romantics, keep an eye out for the area's Insta-famous heart-shaped rock window.
45 – Marvel at Lahaina's Banyan Tree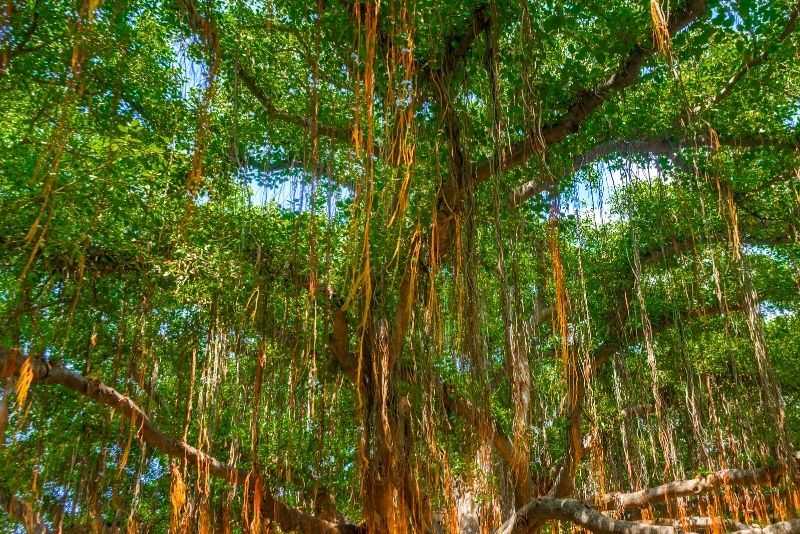 Mother Nature has really outdone herself this time.
The Banyan Tree in Lahaina is unlike any other tree in the country: aerial roots drape towards the ground from its branches, forming new trunks that allow the tree to grow both vertically and horizontally.
Besides the obvious main attraction, not to mention the hundreds of mynah birds, the area is also home to an abundance of shopping and dining opportunities.
46 – Grab lunch at Leoda's Kitchen and Pie Shop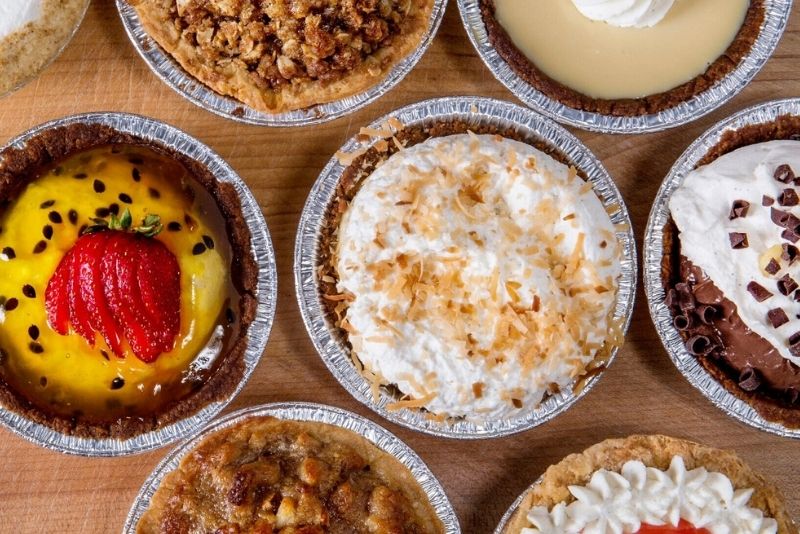 When the tummy's rumbling, there's no eaterie more equipped to crush that hunger than Leoda's, home of the so-called 'glorified grandma comfort food'.
This casual, family-style Lahaina restaurant focuses on farm-fresh and sustainable ingredients for breakfast, lunch, and dinner — the highlights, of course, true to the shop's name, are the simply scrumptious pies.
47 – Treat yourself to Ululani's Hawaiian Shave Ice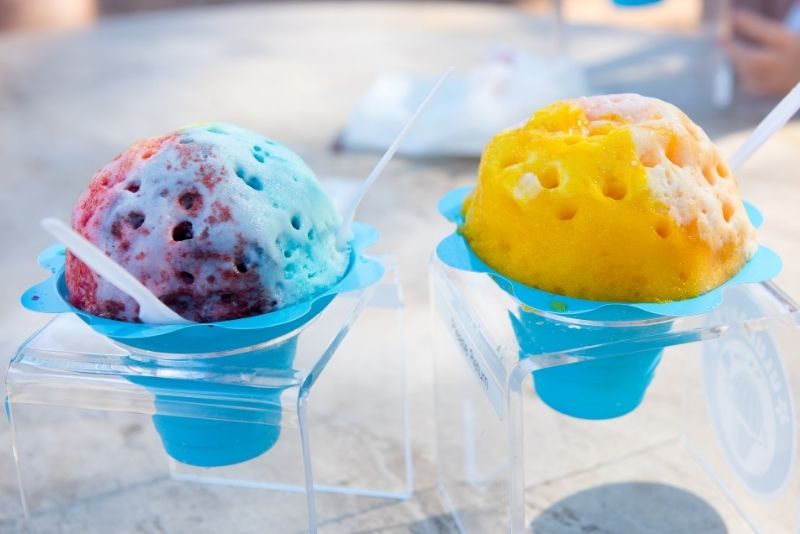 On those scorching hot days, nothing quite beats a good ol' fashioned cone of Ululani's Hawaiian Shave Ice, Maui's unique take on the ice cream cone. Choose your size and flavor, pile on the toppings, and then sit back and enjoy!
With six locations scattered all over the island, there's no excuse to skip out of this locally-adored treat.
48 – Book a table at Mama's Fish House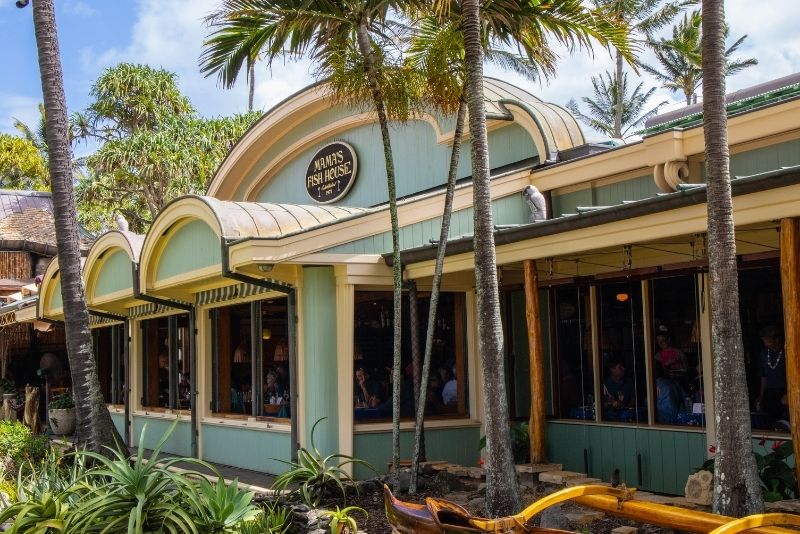 Family-owned since 1973, Mama's Fish House is a staple when it comes to Hawaiian seafood. Catchments are brought to the restaurant daily, ensuring mouth-watering freshness, no matter the order.
Throw in the notoriously courteous service and the blissful tropical breezes and it's no wonder Mama's has been rated one of the 'Top 10 Fine Dining Restaurants in the US' (by TripAdvisor).
49 – Taste some Spam Musubi (if you dare)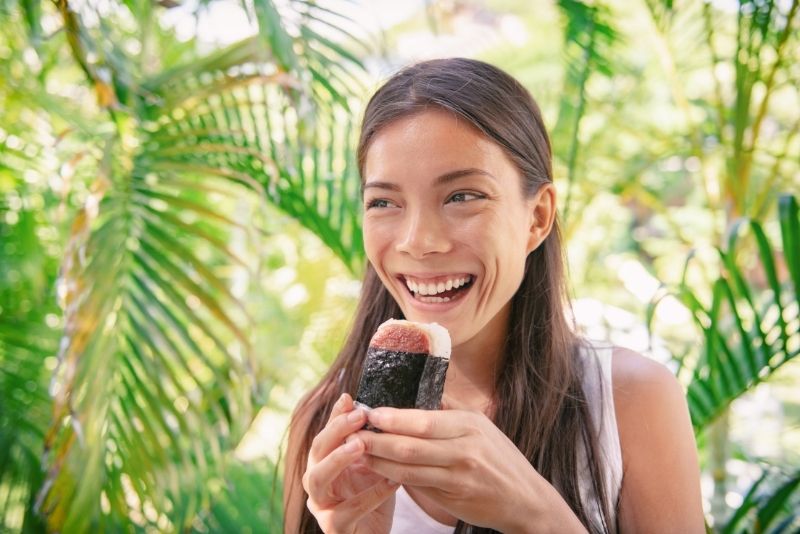 When in Hawaii, eat like the Hawaiians, no matter how peculiar the dish in question.
That statement couldn't ring more true than in the case of Spam Musubi, a popular type of sushi that features, of all ingredients, marinated spam.
It might sound odd, but hey, don't knock it till you try it.
50 – Visit the Maui Ocean Center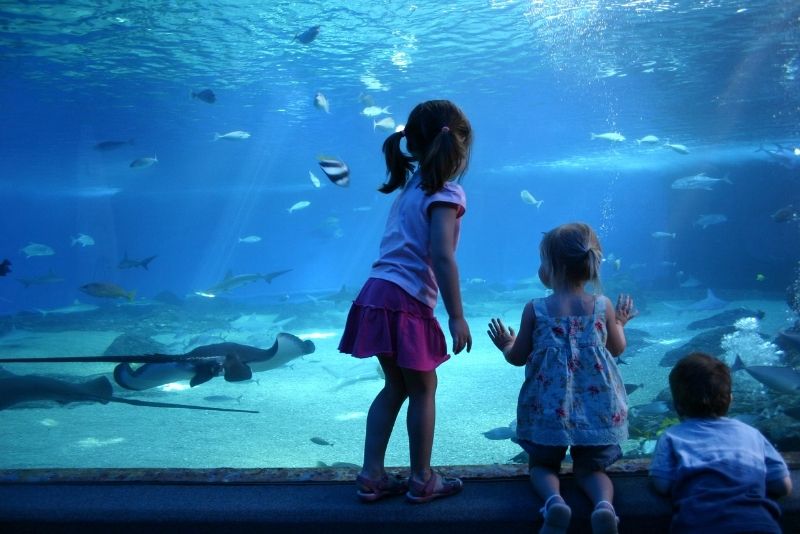 Wielding the title of the largest tropical reef aquarium in the Western Hemisphere, the 3-acre Maui Ocean Center is a consistent crowd favorite for visitors of all ages.
Besides the thousands of fish, rays, sea jellies, and sharks on display, the aquarium is also marvelously educational, presenting as the perfect place to understand the history of the relationship between Hawaiians and the sea.
51 – See sculptures being made at Makai Glass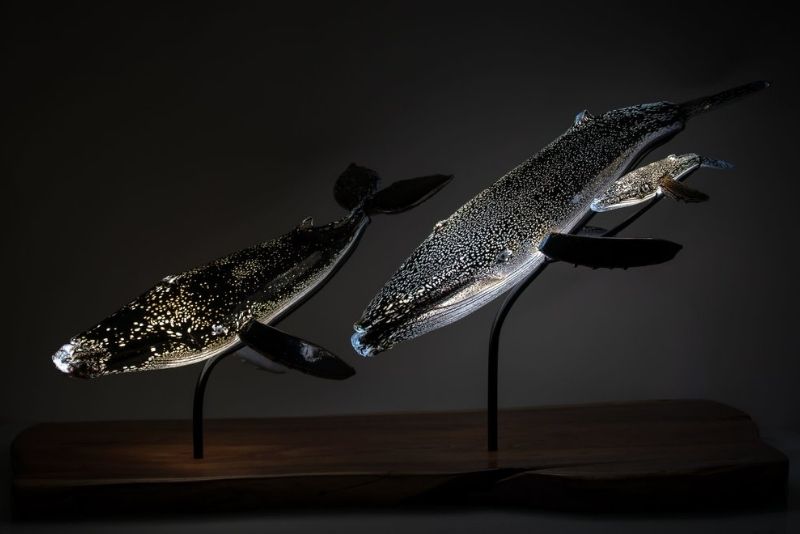 Besides being an amazing glass blowing studio where guests can admire the crafters in their element, Makai Glass Maui also houses a phenomenal gallery featuring sculptures inspired by Hawaii's waters and volcanic formations.
It's the ideal stopping place on any road trip to the north of the island.
52 – Wake up with MauiGrown Coffee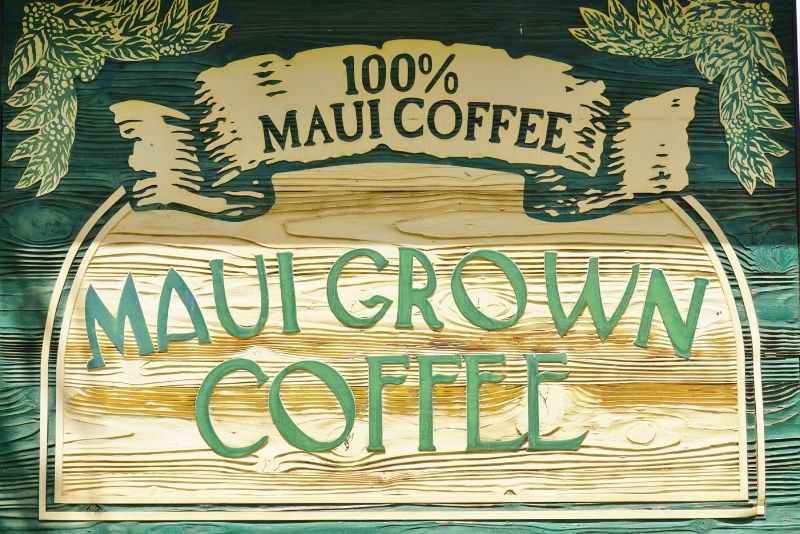 Coffee aficionados, you've just found your paradise.
The 500-acre MauiGrown Coffee estate nestled in the West Maui Mountains grows several varieties of Arabica beans, serving both roasted coffee and green coffee (including Mokka, Red Catuai, Typicca, and Yellow Catura).
One visit to this plantation-style roastery and you'll never think of a cup of joe the same way again.
53 – Take a dip at Maluaka Beach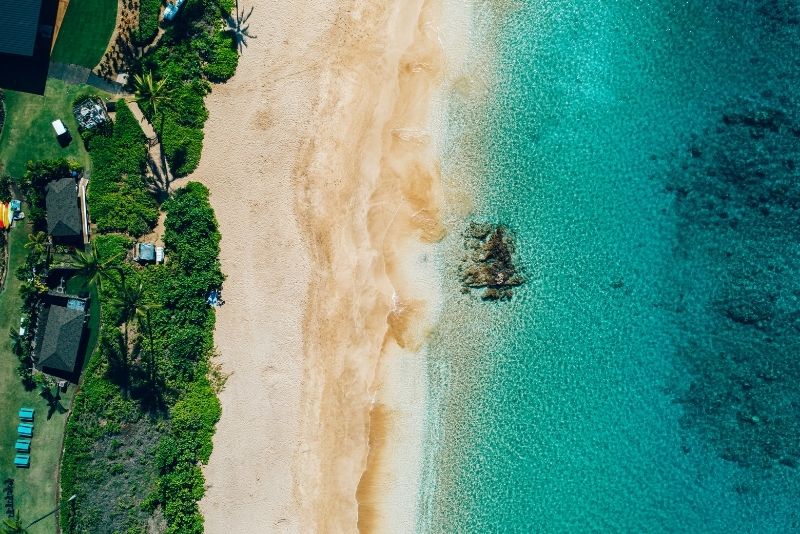 Also referred to as Turtle Town or the Maui Prince Beach (thanks to its location in front of the Prince hotel), Maluaka Beach, with its long and wide white-gold sands, is one of the south's most popular beaches for good reason.
While the region certainly has no shortage of beautiful beaches, Maluaka offers good parking, ample shade, and typically calm waters.
54 – Try pineapple wine at the MauiWine winery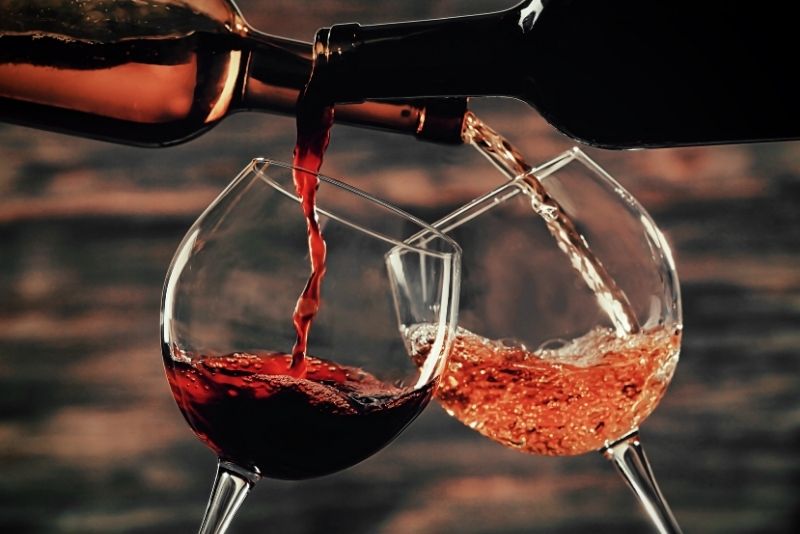 As one of the island's most revered wineries, Maui Wines at Ulupalakua Ranch is an essential stop for the oenophiles among us.
Once seated in the 150-year-old King's Cottage tasting room, choose from the tasting menu, wines by the glass, flights, and wine cocktails, covering both sparkling and traditional varieties. For a truly local experience, make sure to sample the pineapple wine.
55 – Meet the adorable Hyatt penguins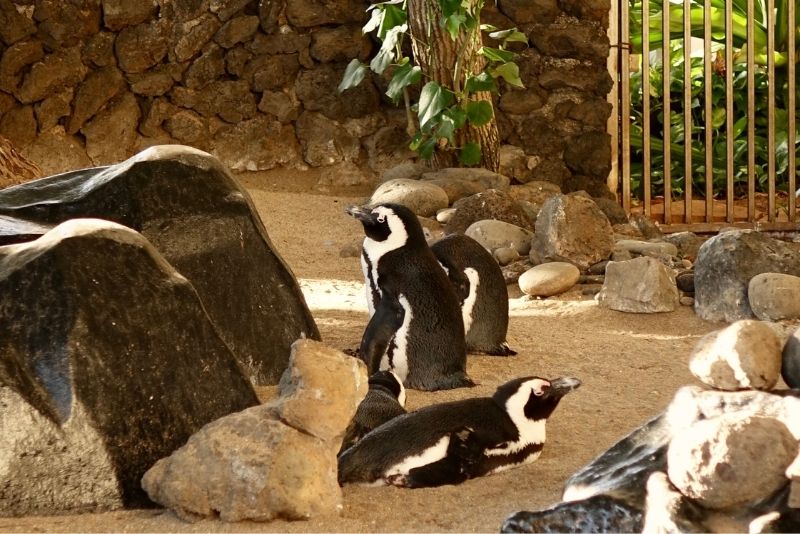 The Hyatt Regency Maui Resort and Spa in Lahaina boasts a selection of mid-tier and high-class rooms, but that's far from its main attraction; the hotel has become famous for its seven 'special' guests: its crew of endangered African Black-Footed Penguins!
With live feeding shows and daily educational talks between 9 am and 1 pm, why not say a quick hello?
56 – Cliff dive at Black Rock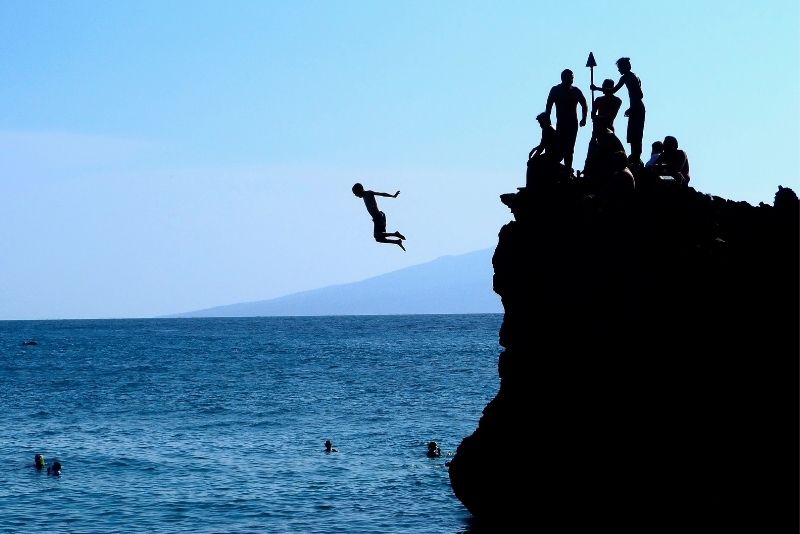 Known locally as Pu'u Keka'a, or 'Black Rock' to the tourists, this 30-foot-tall natural cliff at the north end of Ka'anapali Beach has become the site of a Maui tradition: the daily cliff jump.
Every evening, just a the sun sets over the island, a diver leaps from the cliff into the ocean, leaving onlookers dazzled. If you're brave enough, try it for yourself.
57 – Be dazzled by magic at Warren & Annabelle's!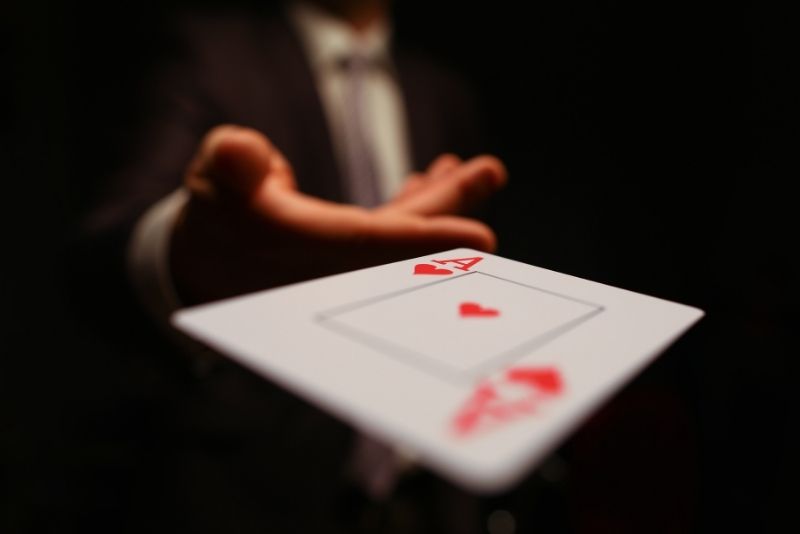 With close to 4 hours of fun, food, mesmerizing magic, and non-stop laughs, this highly acclaimed spectacle is an unmissable event for visitors of all ages!
Take your seats inside the beautiful, million-dollar venue, crack open a drink, and simply admire the magic as renowned performer Warren Gibson delights the audience with sleight of hand and special effects.
58 – Visit the Maui Arts & Cultural Center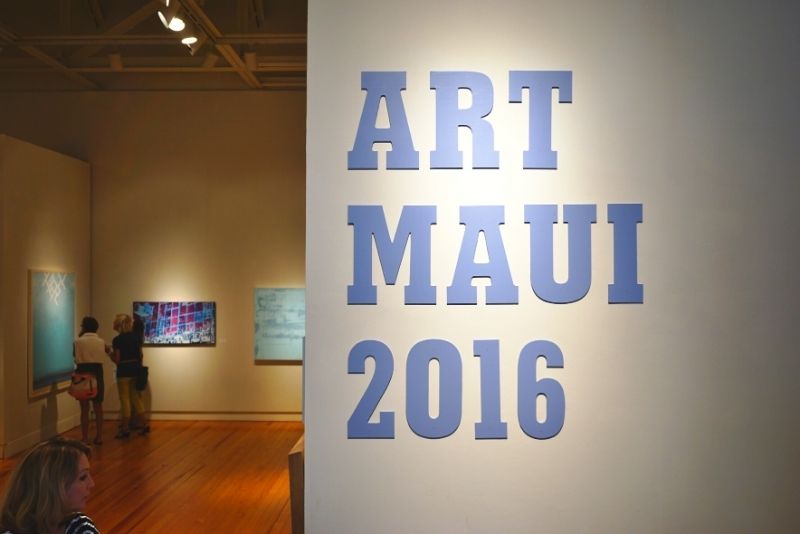 No matter the time of the year, the Maui Arts & Cultural Center offers a host of events and exhibitions to suit every kind of traveler. From headbanging outdoor music festivals to food truck meetups, Hawaiian cultural programs, and moonlit dance shows, there's never a dull moment.
On those balmy nights, the outdoor pavilion (fruity cocktail in hand) is heaven on Earth.
59 – Stroll through the Kula Botanical Gardens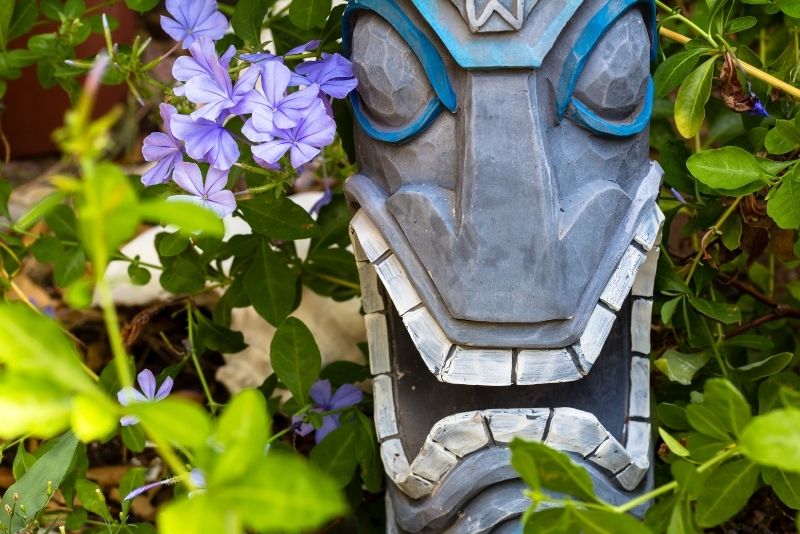 Covering close to 8 acres, Kula's selection of fauna, unlike that of most gardens, is allowed to grow freely, giving the attraction a wild, Jurassic Park-esque feel.
With most tourists flocking to the beaches, Kula sells itself as a peaceful, welcome change from the typical hustle and bustle of the island's main attractions.
60 – Try parasailing!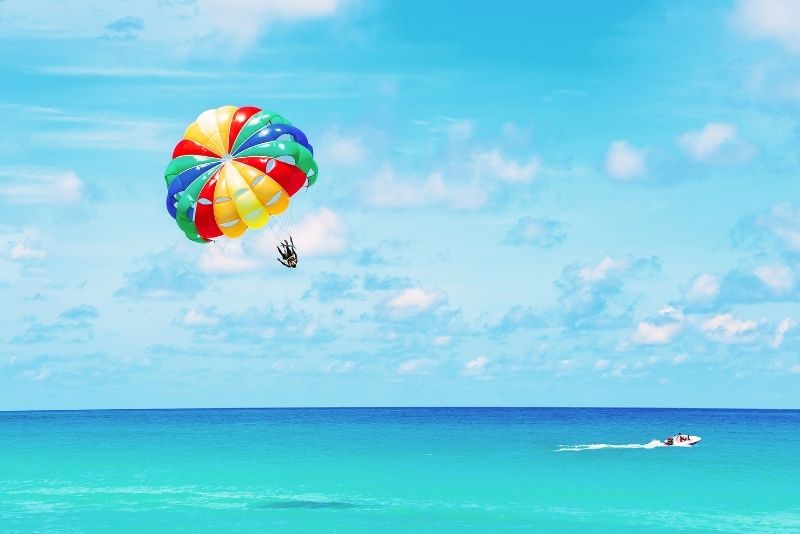 Not to be confused with paragliding, on a Maui parasailing adventure, brave thrillseekers soar into the sky solo, in pairs, or in a trio, towed along by a boat hundreds of feet below.
If you've never parasailed before, there's no better place to tick off the exhilarating activity than on this paradise island!
61 – Take a Maui cooking class at Chez Klio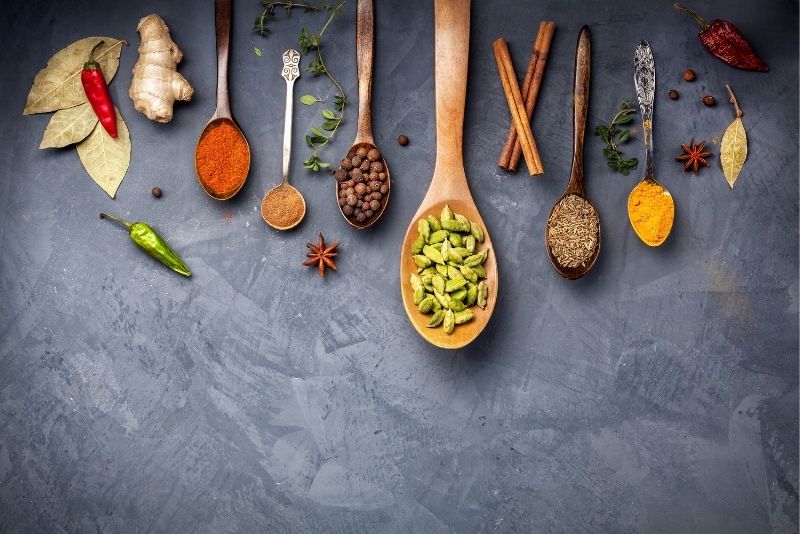 For over a decade, the Chez Klio cooking class has been delighting visitors with every pinch of salt and every mouth-watering bite.
Specializing in classic Maui and Asian Fusion flavors, budding chefs can try their hand at creating three or four different meals, capped off with a plate of Chef Yasko's famous dessert on the Haleakala mountainside.
62 – Grab lunch at Paia Fish Market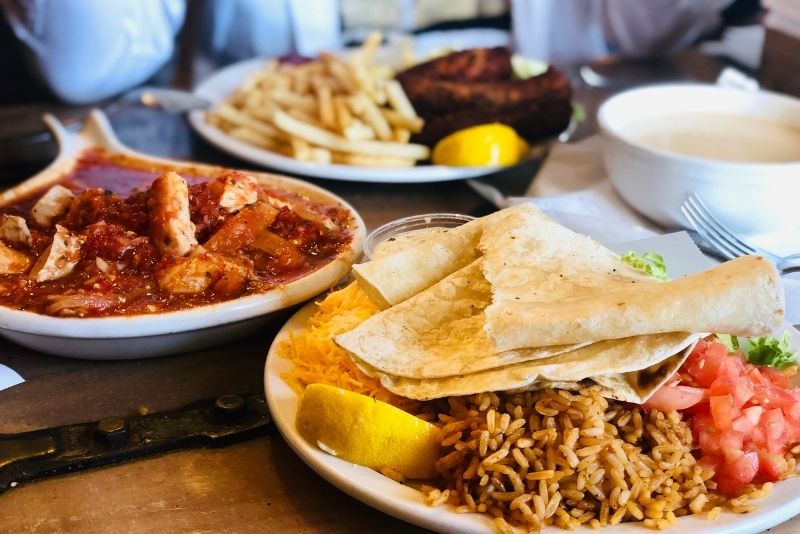 Widely regarded as one of, if not the best seafood restaurants across Hawaii, the Paia Fish Market is known for its inexpensive yet ultra-fresh dishes, not to mention the supersized portions!
With locations in Paia, Lahaina, and Kihei (plus one on Waikiki Beach in Oahu), delicious seafood is never too far away.
63 – Go Kitesurfing at Kite Beach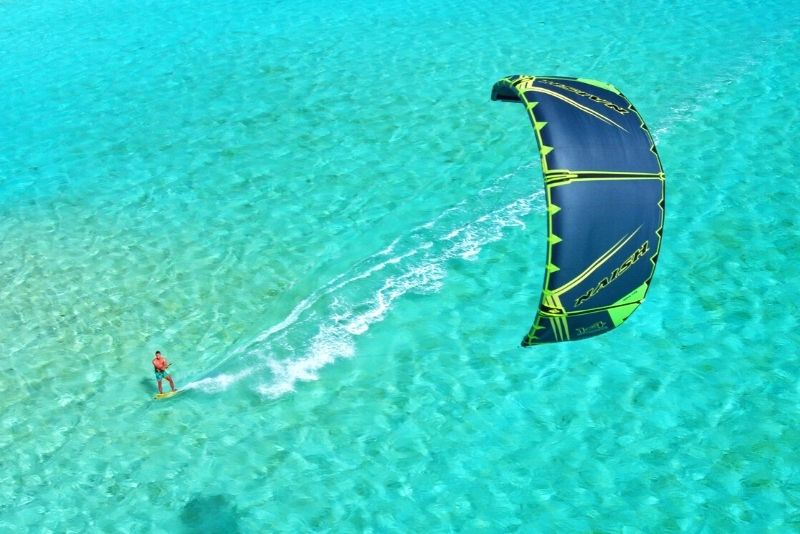 Since prime kitesurfing conditions are typically found along tropical beaches, with 30 miles of arguably the most stunning tropical beaches on the planet, Maui is the ideal place to strap in for this heart-racing water sport!
Whether you're a newbie, pro, free-rider, or towel minder, there's a class suitable for everyone. Looking for a starting place? Head to Kite Beach and Teach Beach at Kanaha Beach Park.
Looking for a nice hotel to stay? Check out the best hotels in Maui for a range of accommodation options on this paradise island.
Visiting other Hawaiian islands? Don't miss our selections of things to do in Oahu, things to do in Kauai, things to do on the Big Island, and our bucket list of the best things to do in Hawaii.
If you have any other must-do suggestions in Maui, feel free to let us know in the comments!
Happy travels!