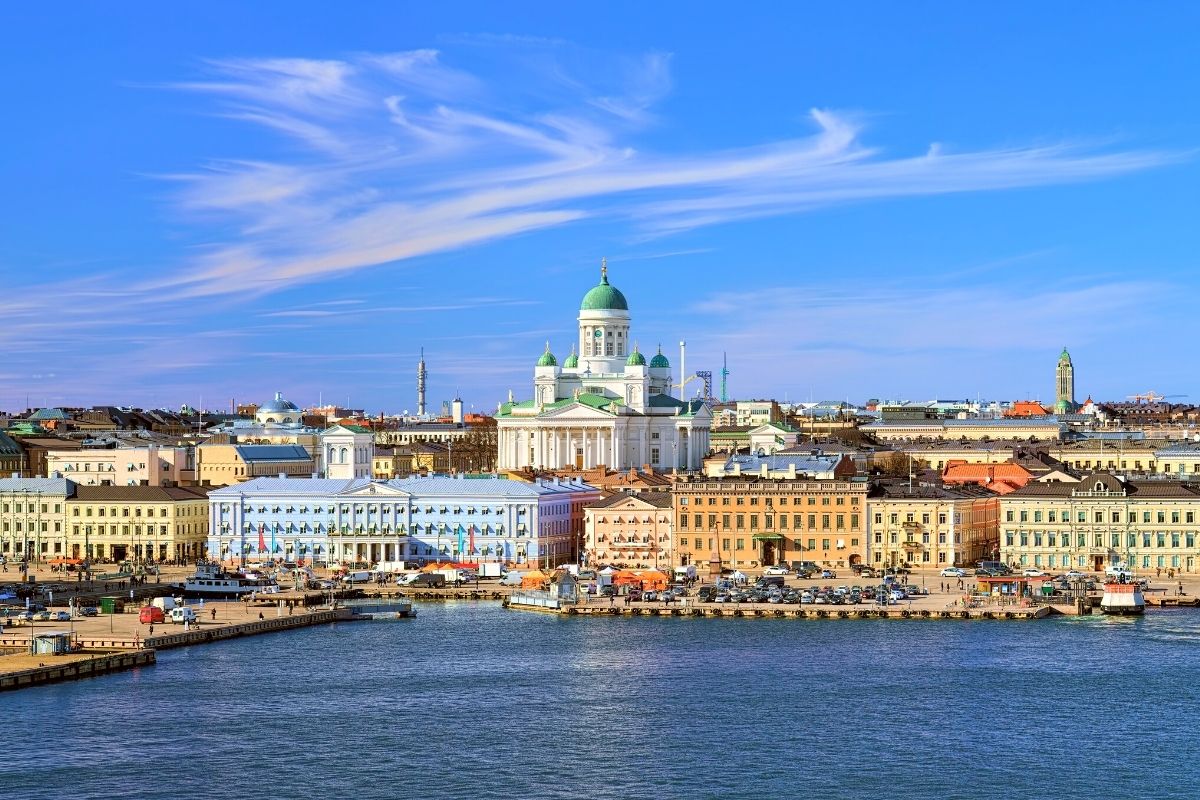 When you think of Helsinki, you may picture snowy sidewalks, pine trees, or friendly locals hanging out in saunas. And while you can certainly find all of those things when you visit, there are also surprises around every corner!
Finland's capital city teems with culture, boasting a thriving arts scene, historical buildings, and the sort of unique urban delights that only a large metropolis can have.
It's the kind of city where you can bask inside a simulated tropical paradise before heading out to the opera, or eat a world-class meal as you reminisce about a day of riding rollercoasters, going on scavenger hunts, hiking, or partying at one of the city's many festivals.
And whether you love sea creatures or snowy realms, you'll find plenty of nature-based adventures, from great zoos and aquariums within the city to gorgeous national parks just a short drive away.
So prepare to indulge both your indoor and outdoor sides, and join us as we explore some of the coolest things to do in Helsinki!
1 – Visit a cathedral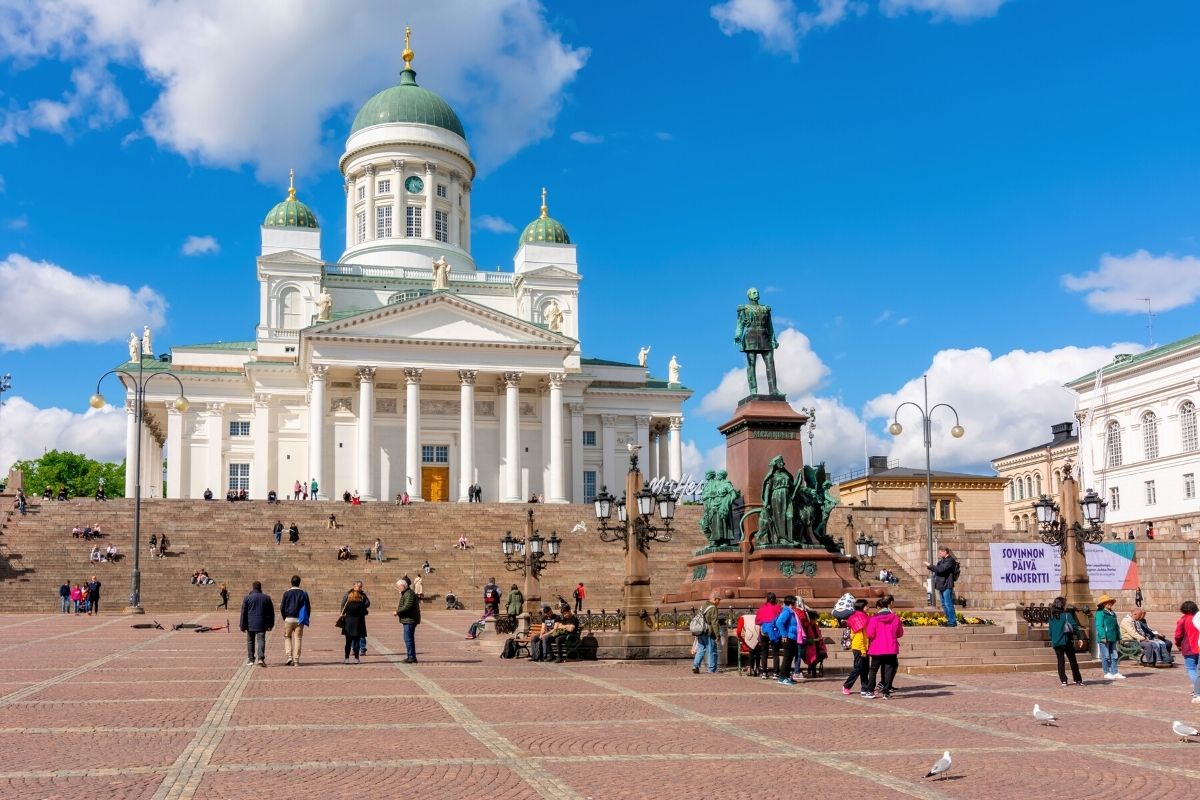 No matter what religion you are, you'll have a fabulous time exploring the many cathedrals in the city.
The iconic Helsinki Cathedral is a particular standout, with its massive domes and towering Neoclassical facade; with roots dating back to the city's earliest designation as Finland's capital, it serves as both a beautiful visual experience and a vital piece of civic history.
It's also conveniently located near Senate Square, an impressive public space that's part of the oldest section of the city, and also features significant political, educational, and historical buildings.
Uspenski Cathedral, Western Europe's biggest Eastern Orthodox church, is also worth a visit, featuring a jaw-dropping red brick structure and marvelous gold accents.
It was built around the same time as the Helsinki Cathedral, and its architecture and religious background are a striking testament to the impact of Russian culture on Finland over the years.
After your visit, be sure to visit the nearby Love Bridge, a charming spot where hundreds of couples have left padlocks emblazoned with their names as a symbol of enduring romance.
You can see these spectacular spots on a walking tour, or visit them independently to take in the scenery at your own pace.
2 – Explore the impressive Suomenlinna Fortress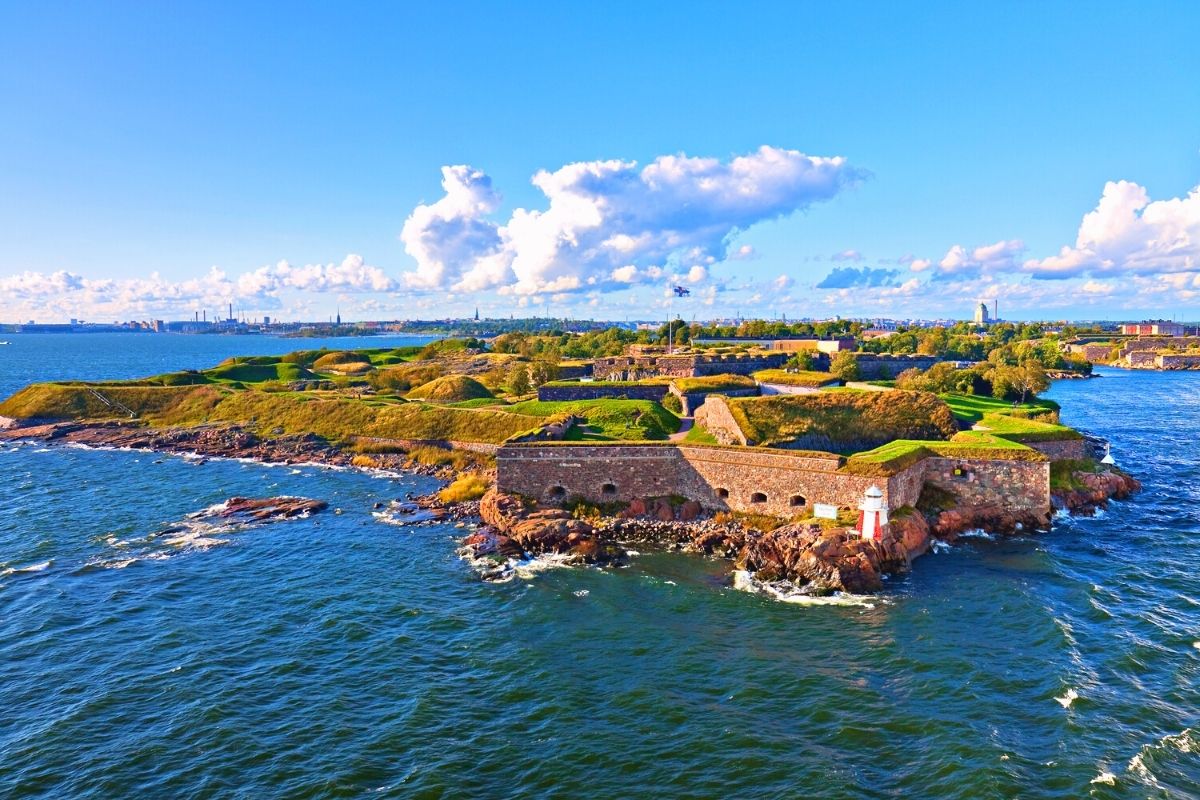 You may have seen strongholds before, but have you ever seen one whose neighbors include antique toys and submarines? When you make your way over to Suomenlinna Fortress, you'll be amazed at the treasures that you can find!
This UNESCO World Heritage Site, which dates back to the 18th century, is distributed across a string of six islands of the same name, which were once significant military outposts.
Hugging the coastline and providing perfect vantage points to watch the water, this imposing structure is one of the largest sea fortresses on the planet. While it was originally used as a military stronghold during the days of Swedish rule, it now offers a wide variety of historical and touristic treats for visitors to enjoy.
At the Suomenlinna Toy Museum, you can take a trip down memory lane as you admire playthings from yesteryear, including a massive variety of wartime toys and some unique items from the 19th and 20th centuries.
With everything from early teddy bears to long-extinct board games, the space provides a fascinating glimpse into how childhood used to be – and depending on your age, you just might see some familiar faces!
Or stop by the Royal Gate, an impressive structure with a drawbridge and stone archway that once served as the main entrance for the fortress complex.
Jumping forward in time, you can explore a genuine piece of World War II history with a visit to Submarine Vesikko, a perfectly restored vessel that patrolled the Gulf of Finland during the height of the conflict.
With nostalgia, nuance, and amazing architecture, there's something for everyone on these islands!
3 – Enjoy the peaceful atmosphere of Temppeliaukion Church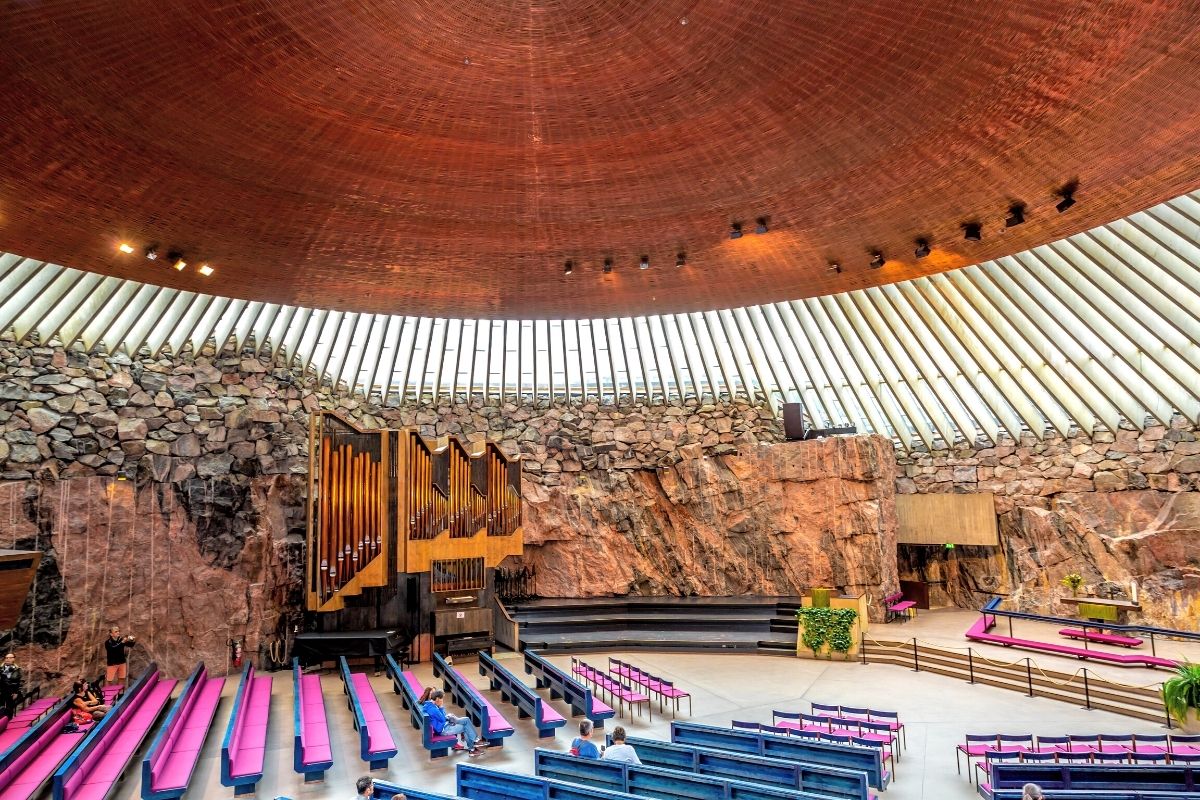 As you approach Temppeliaukion Church, you may think that you're entering the set of a fantasy movie.
Carved directly into a massive rock formation, this marvelous circular structure represents a somewhat unusual take on religious architecture. And when you step inside this innovative space, prepare to be even more dazzled!
Along with some gorgeous religious art, the church continues to serve as a lively community space, with daily prayer services, choir concerts, and musical recitals.
Whether you're taking in the unique designs or enjoying a stirring performance by the organ player, it's sure to be a peaceful and powerful experience.
This is also a popular stop on city tours, and for good reason; its distinctive beauty and religious prominence make for a compelling visit.
4 – See the works at the Kiasma Museum of Contemporary Art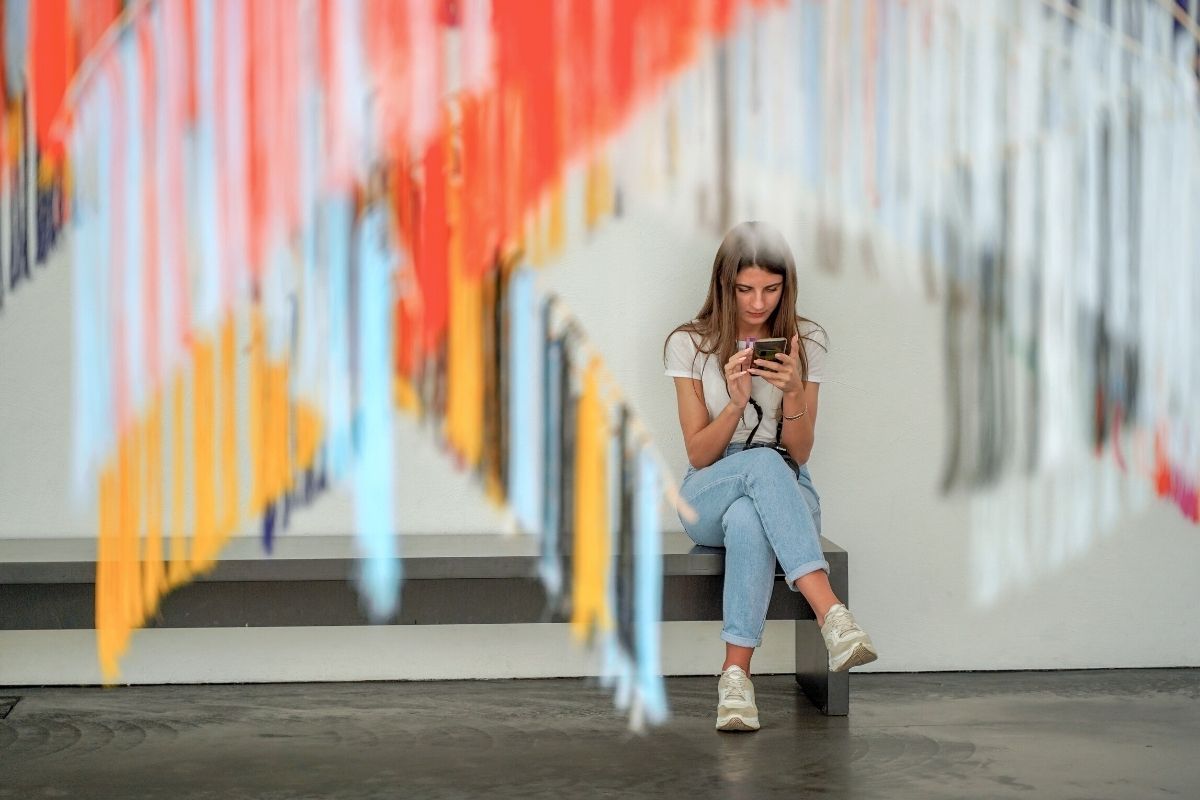 Since it first opened in 1998, the Kiasma Museum of Contemporary Art has been a hotspot for creativity in the capital. As an extension of the Finnish National Gallery, it seeks to make modern works accessible to the general public, and to encourage deeper engagement with the works on display.
After admiring the building itself, which was designed by renowned architect Steven Holl, head inside to explore five floors of avant-garde exhibits. With over 8,000 pieces from Finland and neighboring Baltic and Scandinavian regions, you'll have no shortage of works to admire.
Browse through masterpieces by Nicolas Berchem, Martti Aiha, Kalle Hamm, Einari Hyvönen, and hundreds of other national and international luminaries. And with an estimated 100 new pieces added every year, each new visit yields fresh surprises and joys.
You can also watch live performances at the Kiasma Theater, or comb through the archives at the Kiasma Library. And if you happen to be visiting on a Saturday, you can even make some art yourself!
Swing by the workshop to try your hand at some new mediums – from drawing and puppetry to photography and pastels – in a relaxed, family-friendly setting; it's definitely one of the coolest and most creative things to do in Helsinki.
While you're in the area, don't miss nearby Mannerheim Square, which is centered around an impressive bronze statue of Gustaf Mannerheim, former Marshal of Finland, sitting astride a horse.
5 – Sightsee like a pro with some Hop on Hop off Bus Tours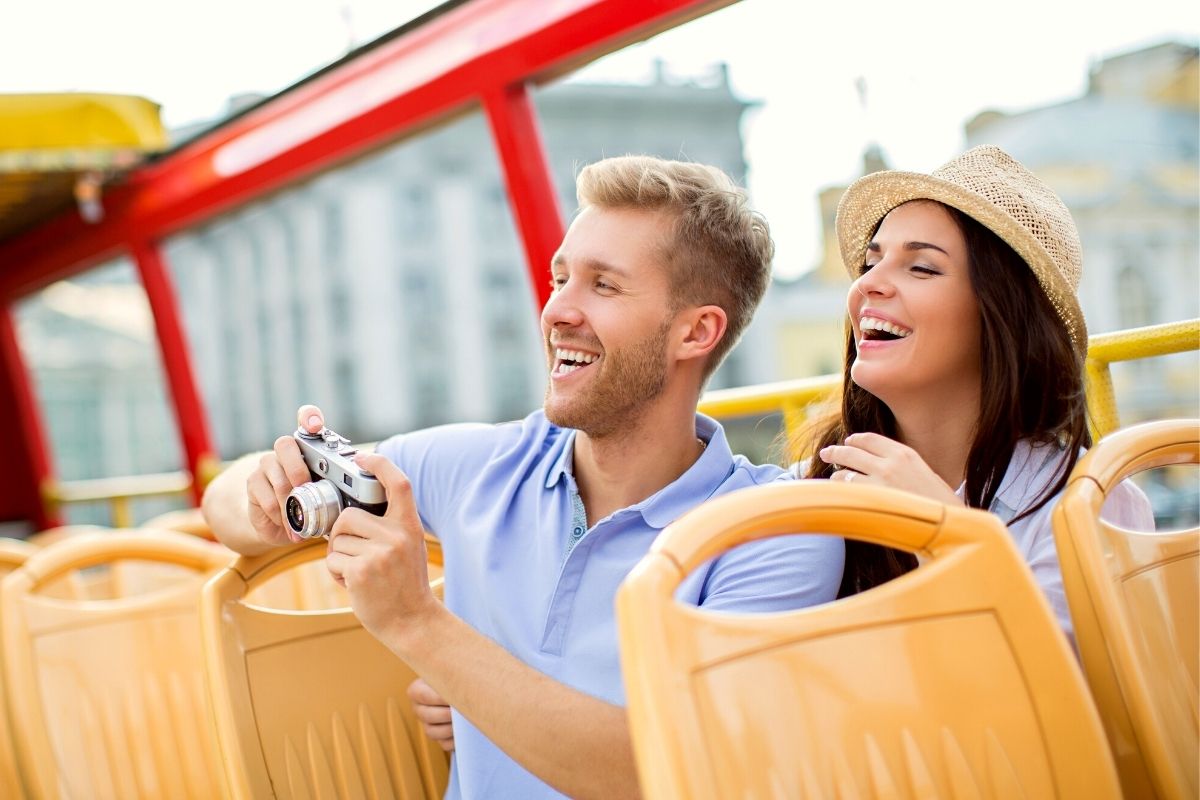 With so many remarkable sights in the capital, you'll want some quality vehicles to get around town in. Hop-On, Hop-Off tours are the perfect way to take in the best tourist attractions at your own pace, while also enjoying an easy mode of transportation.
Choose between a 24-hour or 48-hour pass, then start off on your trip, catching amazing views of monuments and other areas of interest, all set to the soundtrack of a fun and informative audio guide.
Best of all, you can "hop off" at any stops that interest you, and "hop on" another bus when you're done exploring. It's the perfect way to see it all on your own time!
6 – Shop your way through Market Square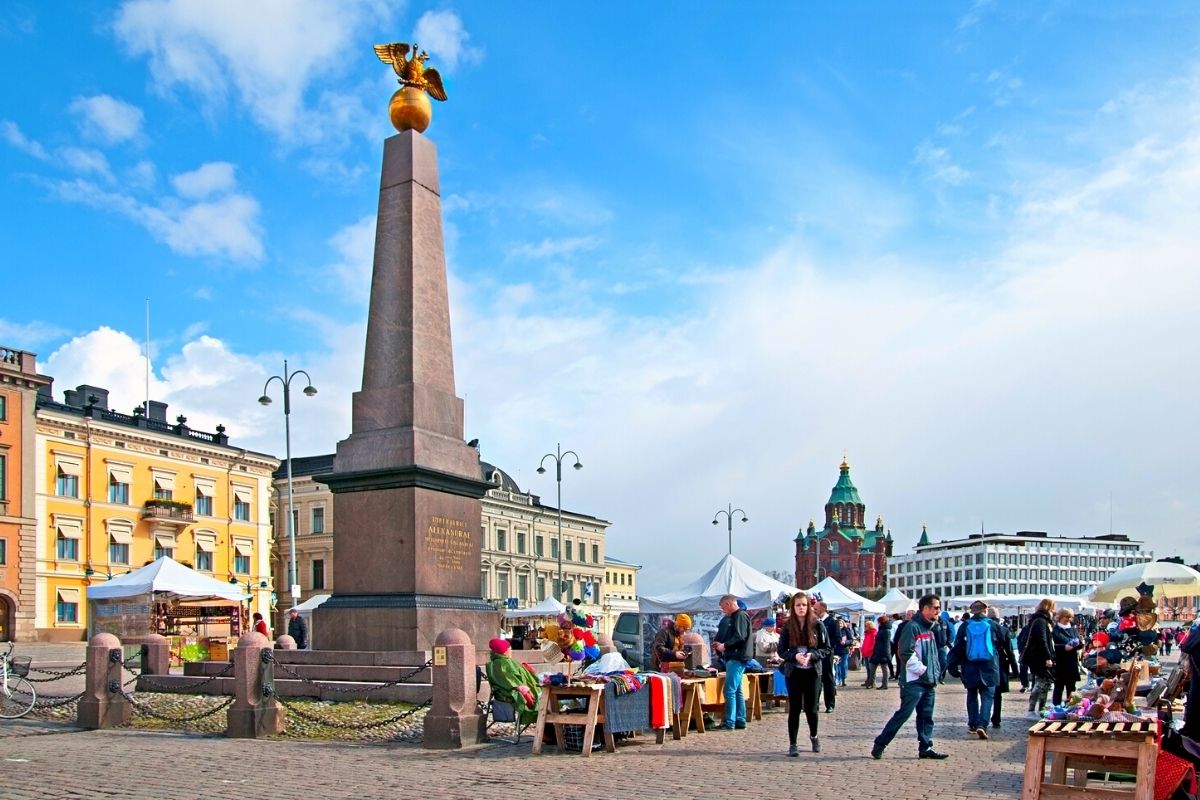 As the name suggests, Market Square is the ideal place to go for some quality shopping, as well as an intriguing historical area.
Take a look at some traditional craftwork and unique Finnish knick knacks, then head over to the food booths to sample some regional treats. As you're roaming around, keep an eye out for the Stone of the Empress, the city's oldest public memorial.
Built in honor of Empress Alexandra's first trip to town, it serves as both a beautiful visual marker and a fascinating tribute to the era of Russian rule. And if you're in town in October, don't miss the Helsinki Baltic Herring Market, a massive fish bazaar that has been a major part of the city's commerce since 1743.
If you're still craving some commerce, then make your way over to some of the other excellent shopping areas in town.
Try out local produce, delicious cheeses, and plenty of seafood at Old Market Hall, or browse through decorative items and great keepsakes before trying the pastries and fresh fish at Hakaniemi Market Hall.
And if you're really feeling hungry, stop by Hietalahti Market Hall, a lovely food court offering dishes from all over the world. Whether you want a bite, a gift, or a little bit of everything, you'll find some excellent shopping options in town!
7 – Soak up the atmosphere at Esplanadi Park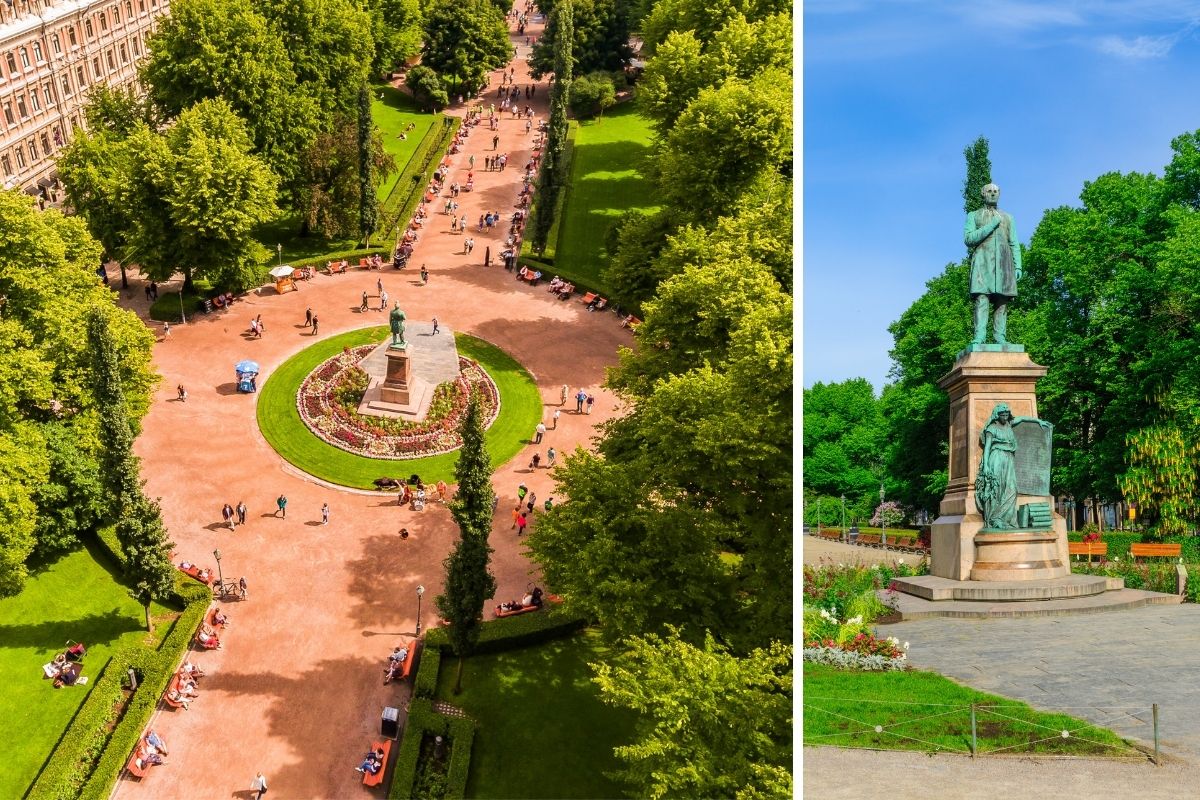 If you're looking for a taste of typical leisure time in Helsinki, head over to Esplanadi Park.
For nearly 200 years, this lively green space has been a beloved place for locals to play and relax, and with everything from classic restaurants to sculptures, it has plenty to offer visitors too.
Framed by perfectly cultivated rows of trees, and accented by colorful flower beds, it's a lovely natural refuge in the middle of the bustling town. It's also a great place to catch some performances (many of them unscheduled), with live music and other events taking place throughout the year.
And if you enjoy public art, this is the perfect place for you; there are some marvelous statues all over the park, from playful depictions of mermaids and fish to monuments to influential poets and authors.
Don't miss Havis Amanda, a beautiful fountain near the park that dates back to 1908 and features some lovely, whimsical statues of cavorting sea life that perfectly frame the stunning water jets.
After all of your sightseeing and unwinding, you can grab a bite to eat at Restaurant Teatteri, a multifunctional space that offers everything from cocktails to a full-scale meal to a simple cup of coffee.
And with the Klubi nightclub right next door, it's the perfect place to transition from a relaxing day to an adventurous evening!
8 – Catch a glimpse of the prehistoric world at the Finnish Museum of Natural History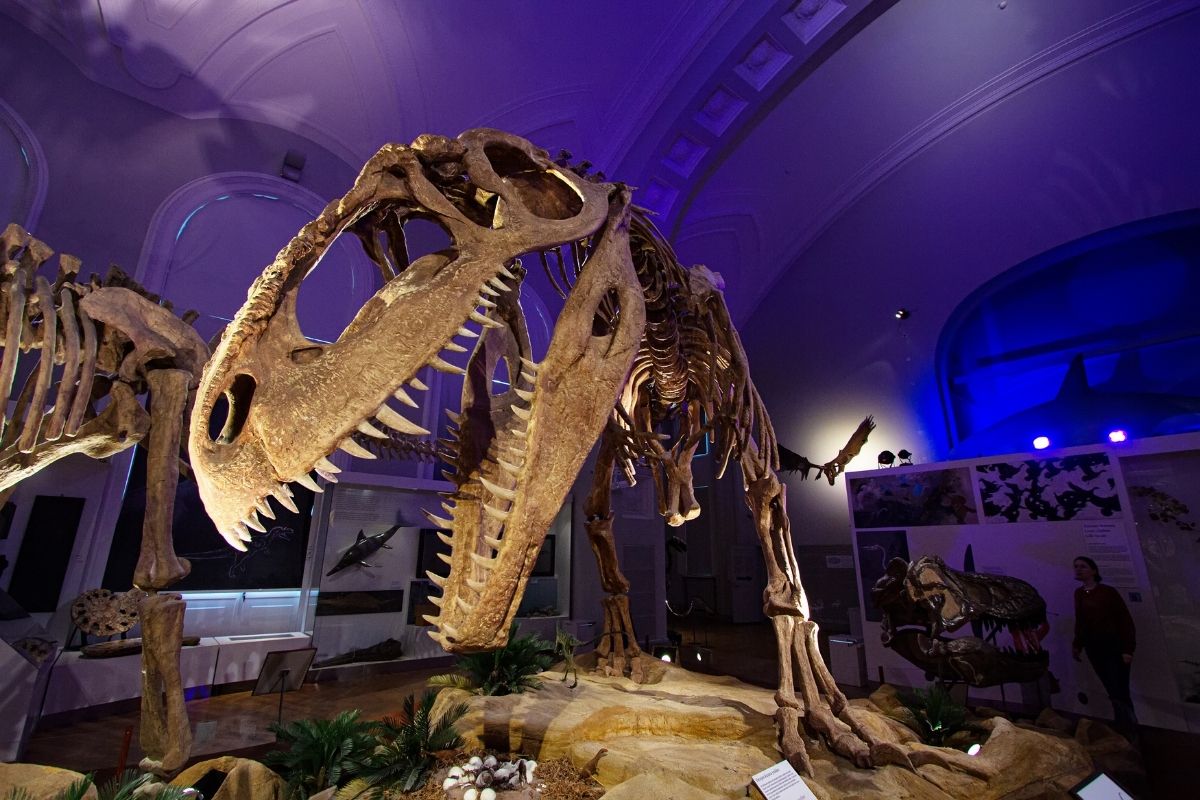 After meeting some of Helsinki's current citizens, you might be interested in seeing some of its residents from the past… waaaay in the past.
At the Finnish Museum of Natural History, you'll be treated to a spectacular showcase of the planet's finest specimens, from fossils and taxidermied animals to stones and plants, and everything in between.
Roam through recreated scenes of Finland as it appears in every season, coming face to face with wild residents such as hedgehogs and bears.
Or hang out under a T-Rex's ribcage as you visit some wonderfully reconstructed fossils that show what life might have been like millions of years ago, when massive creatures roamed through a nearly unrecognizable landscape.
And for a sobering but powerful experience, head to the "Change in the Air" exhibit, which focuses on climate change and its impact on northern regions from prehistoric times to the present day.
But by far the best thing about the museum is that it is, in fact, split into three parts, with each specializing in different aspects of the natural world.
After visiting the animals at the main natural history area, head over to nearby Kumpula Botanic Garden for a glimpse of some marvelous plants from around the world.
With a remarkably diverse collection that includes produce, medicinal growths, and unique specimens collected from far-flung environments, even the biggest plant enthusiast will learn something new!
There is also a second garden, Kaisaniemi, that is affiliated with the museum; you can learn more about its unique offerings in entry #18. And if you're a rock fan, don't miss the splendid geological collection, which sits inside Kumpula Manor, a stately building that's over 500 years old.
Here, you'll get the chance to admire thousands of rocks, fossils, and minerals from across the 4.5 billion year lifespan of Earth – and even some pieces of meteorites! With its incredible range of artifacts, this museum complex is the ideal outing for nerds of every flavor.
9 – Get medieval with a day trip to Porvoo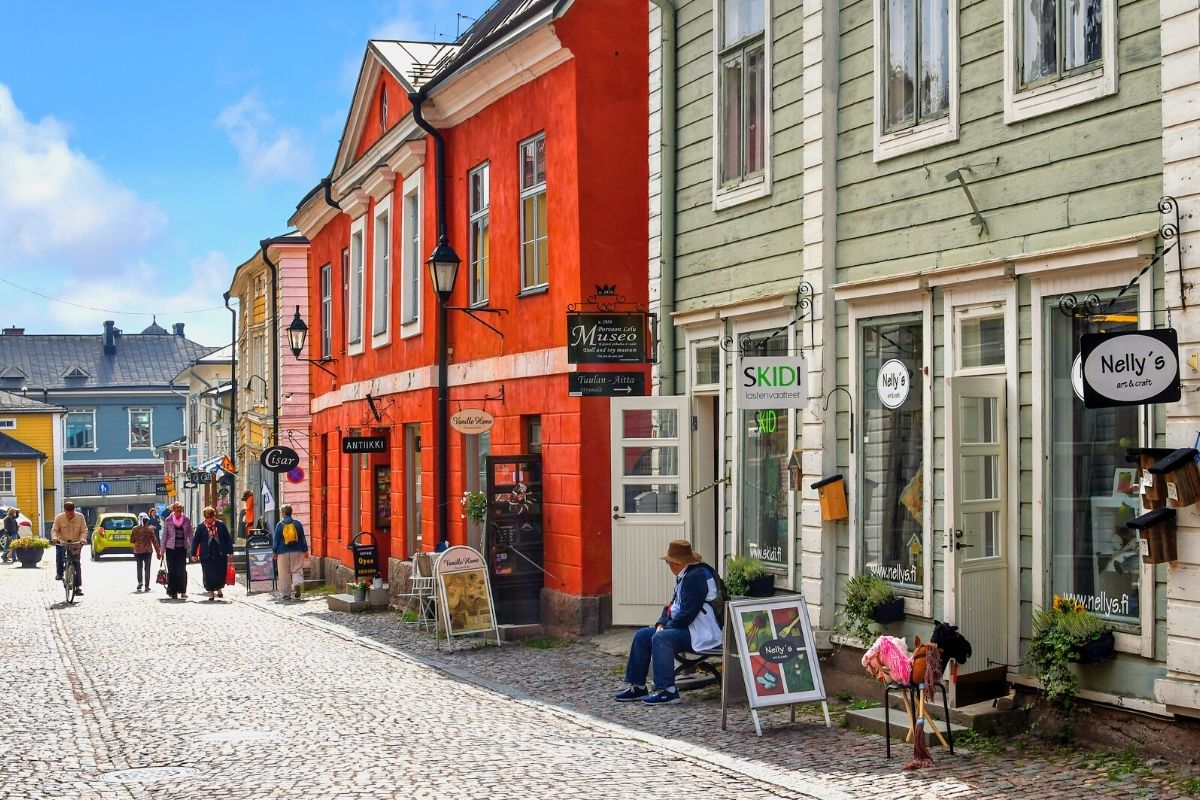 A charming mixture of visual charm and historical appeal, the living time capsule of Porvoo is a fascinating spot to spend the day. The uniqueness of this burg can be seen in its impressive collection of wooden buildings, many of which date back to the town's beginnings in the 14th century.
As the second oldest town in the country, it has also played a significant historical role, hosting a whole variety of poets, artists, and monarchs over the centuries.
According to some accounts, the Russian Tsar Alexander I was so delighted by his visit to town that he granted Finland full autonomy as a country!
Enjoy the vivid red warehouses along the riverbank, the stone and brick designs of Porvoo Cathedral, and the winding streets of the Old Town, and immerse yourself in the intriguing stories of Medieval life.
10 – Hike through Sipoonkorppi National Park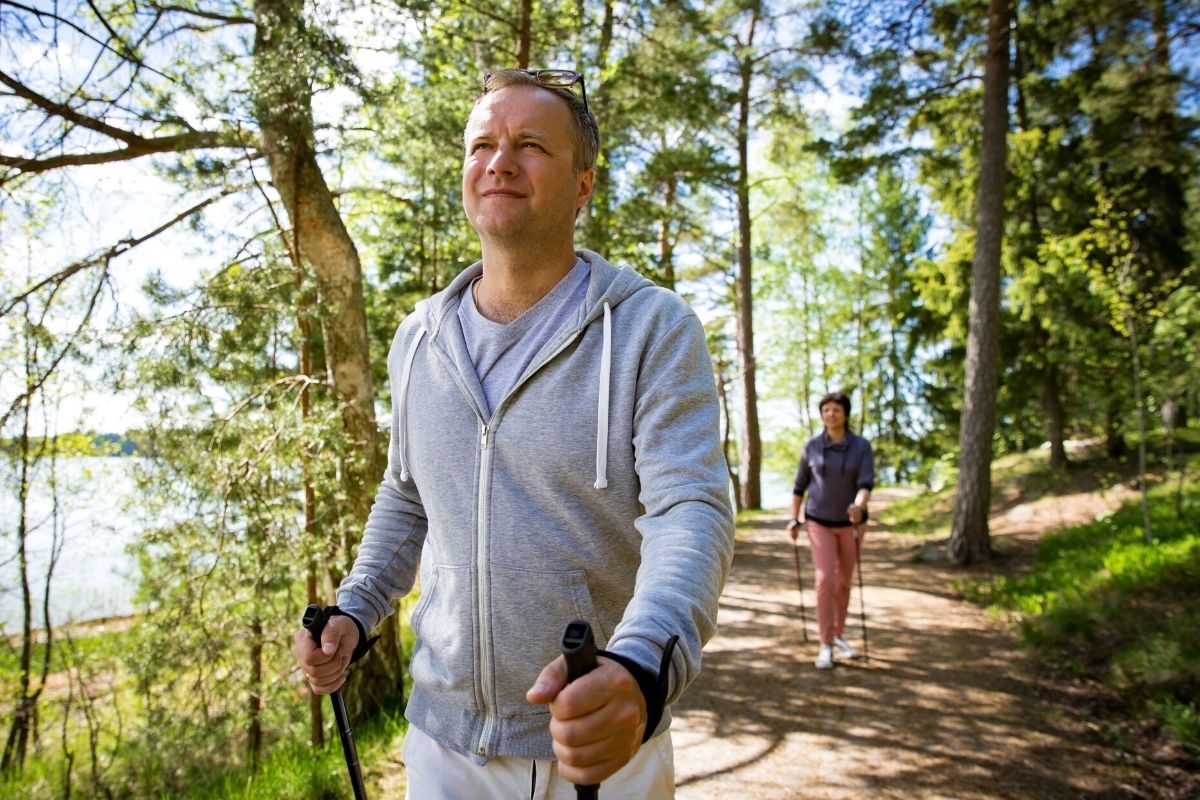 City walks are always great, but there's nothing like some hiking to really help you appreciate your surroundings. Given the amazing natural areas in and around town, it's little wonder that this is considered one of the most popular outdoorsy things to do in Helsinki.
Just 12 miles outside of the capital, Sipoonkorpi National Park features vast, peaceful forests and lovely trails that offer a glimpse into pristine Finnish landscapes.
Trek to the summit of Högberget for some amazing views, or amble out to the tranquil Fiskträsk and Storträsk lakes. Admire the vast array of colorful wildflowers in the valley, and keep an eye out for lynxes and European eagle owls as you walk.
You'll also get a taste of more agricultural areas, strolling by rolling pastures and small, traditional farming villages. And with other outdoor activities ranging from fishing and ice skating to berry and mushroom picking, the rewards of this land know no season.
There are plenty of other great spots for a hike in the region, from the remote and wild paths of Nuuksio National Park (#28) to the frigid lakes and dense trees of the Taiga forest.
So lace up a pair of boots and get ready to soak up the sights and sounds of the woods!
11 – Get around the retro way with a Vintage Tram Ride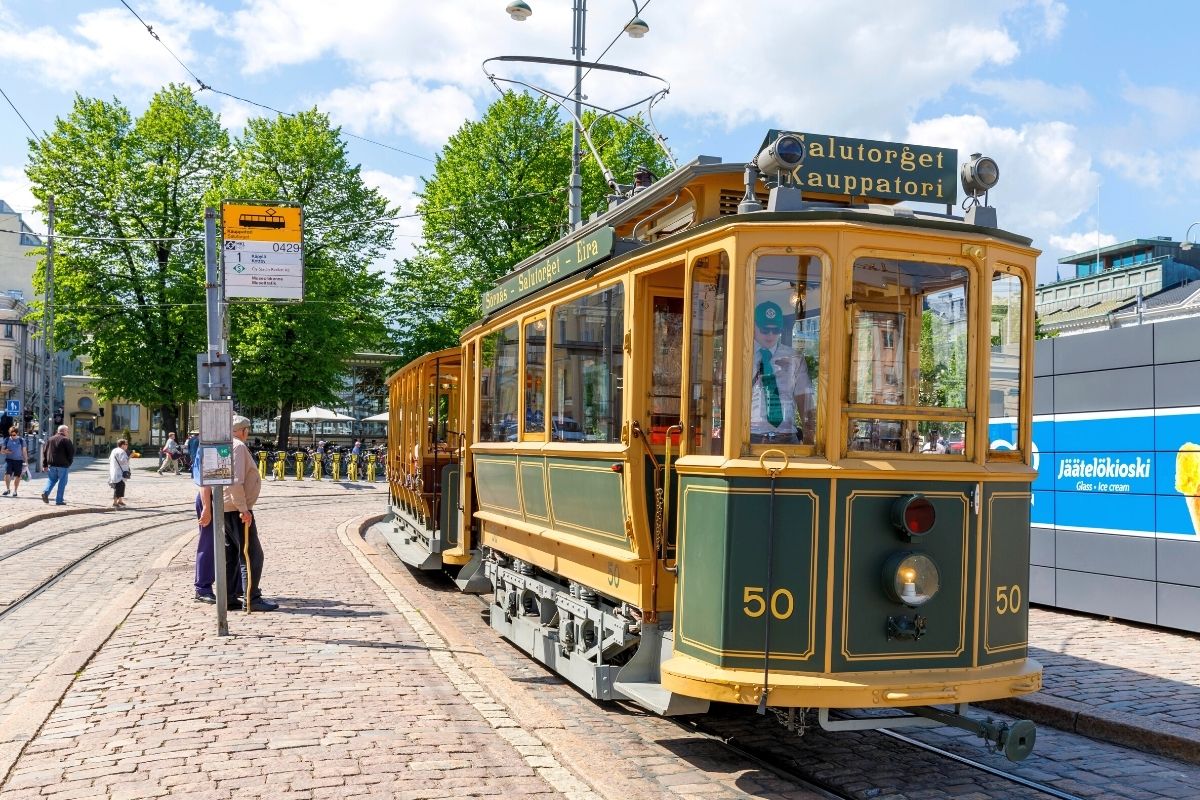 If you like your public transit to blend style with convenience, then why not see the city streets by tram – vintage tram, that is? With a tram tour, you can visit some of the coolest sites in town, courtesy of a vehicle that's an attraction in and of itself.
These charming little motorized cars have been in use since 1891, and still serve as a major part of the city's infrastructure, with several lines running through the city center and out to various neighborhoods.
Putter around funky neighborhoods, lovely beaches, and spacious urban parks, all while enjoying the fresh air and gentle rhythms of the streetcar. Historical, accessible, and loaded with charm – what's not to love about these little beauties?
12 – Peek into the olden days at the Seurasaari Open-Air Museum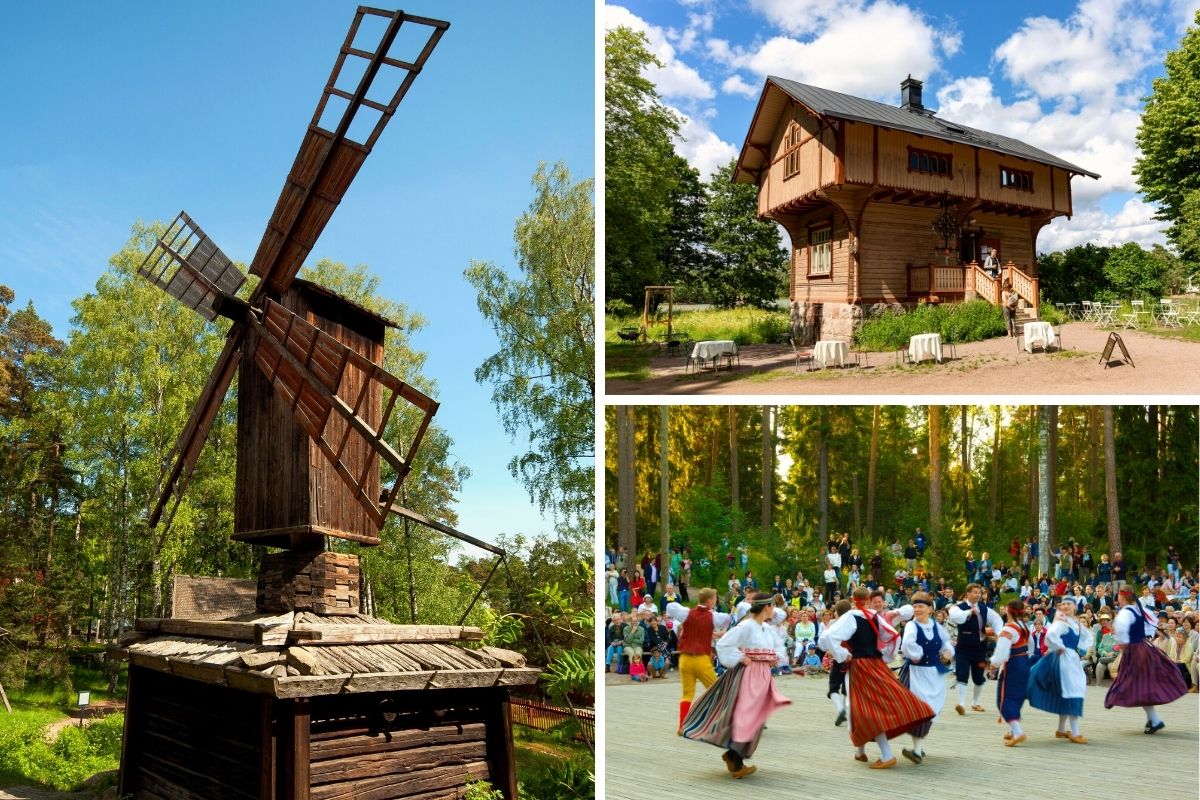 From traditional wooden farmhouses to rural village buildings, Seurasaari Open-Air Museum is the perfect place to dive into Finland's past.
This spacious complex captures small-town as it was in the 18th to 20th centuries, with churches, shops, and even windmills from the era lovingly preserved in their original forms.
During your visit, you'll even be able to catch a glimpse of some of the more opulent mansions of the day, which provide a fascinating contrast to the simpler settlements.
This tranquil and comprehensive space is the perfect place to enjoy a peaceful reprieve from the crowds, while also enjoying a more intimate look into the stories of rural life.
13 – Meet some wild creatures at the Korkeasaari Zoo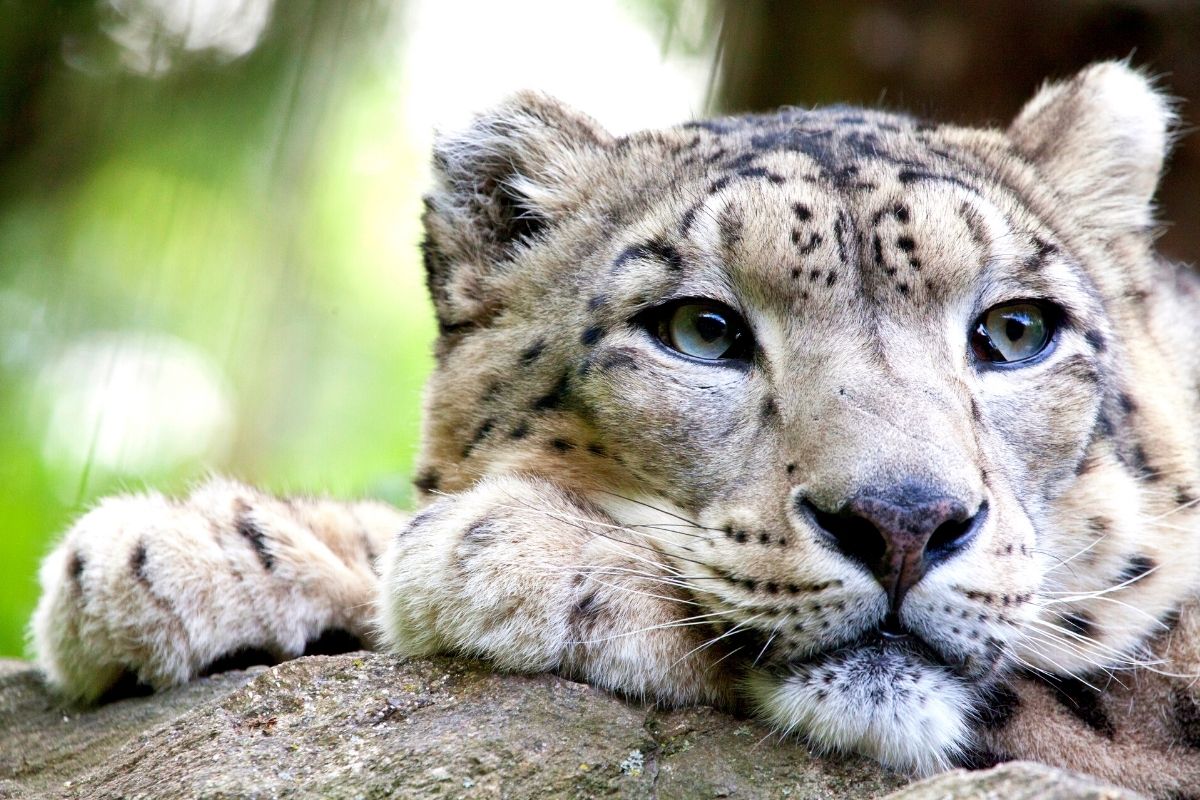 Are you always on the lookout for some cool new critters? Then be sure to pay a visit to Korkeasaari Zoo, one of the oldest animal parks in the world.
Nestled onto a nearby island, this lovely space is renowned for its wildlife conservation programs, offering guests the chance to meet some of the world's most fascinating species. Take a look at the gorgeous snow leopards, energetic Barbary macaques, and awe-inspiring Amur tigers lounging around their exhibits.
Or wander through the humid realms of the two tropical houses, where you can admire the cool, colorful mammal, insect, and amphibian species of the African and Amazonian rainforests – even in the dead of winter!
And of course, you'll have plenty of opportunities to see some Finnish wildlife as well, including reindeer, bears, and wolverines. Best of all, your fun-filled visit will directly support the zoo's conservation efforts, including habitat restoration at home and abroad.
So head out to this wonderful island, and enjoy memorable encounters with some awesome animals!
14 – See (and hear) the Sibelius Monument at Sibelius Park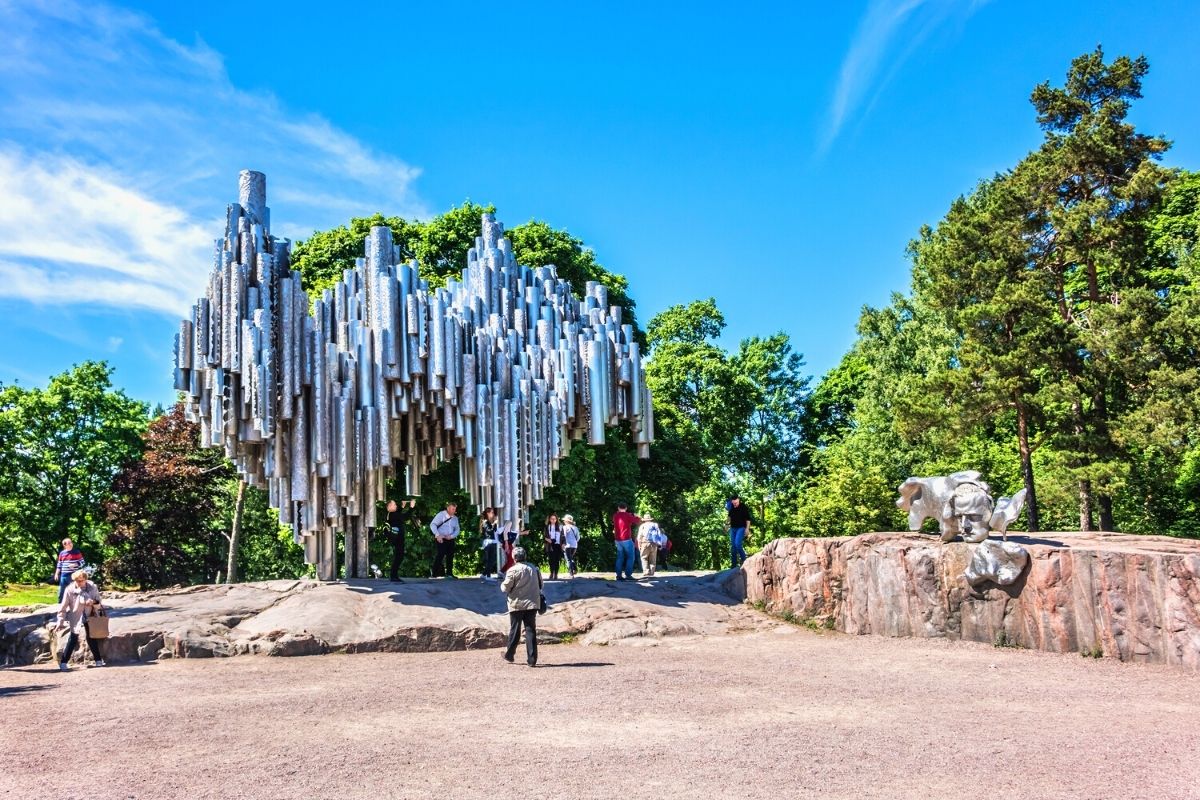 In the late 19th and early 20th centuries, Jean Sibelius was one of the country's most beloved composers. Today, you can pay tribute to his memory at Sibelius Park, and more specifically, at the stunning abstract work that is Sibelius Monument.
Whether you stop by as part of a city tour or just wander around on your own, you'll find plenty to love about this intriguing creation. The sculpture is made up of over 600 hollow steel pipes, which are melded together at different heights and lengths.
When viewed as a whole, it gives the striking impression of a wave frozen mid-ripple; according to the creators, it was meant to be an homage to Sibelius' music. Keep an ear open if you're visiting on a windy day, as the passing breezes often create a whole new symphony as they move through the structure.
Given the musical genius of its inspiration, it seems only fitting that the sculpture itself is part of the soundtrack of the city.
15 – Indulge your inner child at Linnanmaki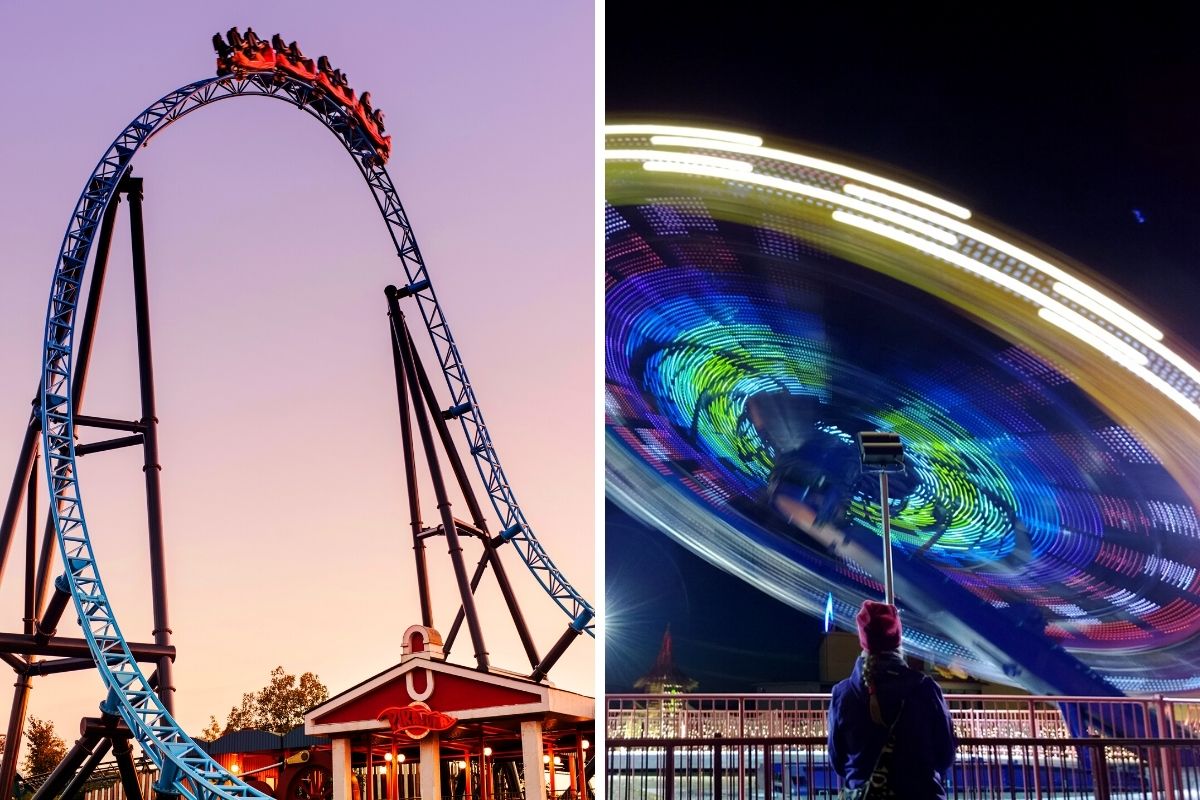 With some wild rides, classic carnival entertainment, and a commitment to social welfare, it's little wonder that a trip to Linnamaki is one of the most beloved things to do in Helsinki!
As the oldest amusement park in the country, it's safe to say that this place knows a thing or two about having fun.
And unlike most amusement parks, it also boasts a unique charitable background; it's operated by the Children's Day Foundation, a network of renowned children's welfare organizations, and all of the ticket sales from the park help fund their work.
Helping kids by trying out some rides? It's truly the best of both worlds! And whether you're a thrill fanatic or prefer the milder stuff, there are sure to be plenty of attractions to try out across the park's 19 acres.
Scream your way through Vuoristorata, a hugely popular classic wooden coaster that still runs much as it did when it opened in 1951 – complete with people riding on the back to operate the brakes!
Or hurtle through loops and test the bounds of gravity on Taiga, the longest, tallest, and fastest coaster in the whole country. On the calmer side, you can take a relaxing spin on the Ferris wheel, or cruise around on a miniature locomotive.
And everyone in your group will love trying their luck with some classic carnival games, where you just might come away with an awesome prize! Throw in bumper cars, haunted houses, and plenty of arcade amusements FIX, and you have all the makings of a fantastic day for the whole family.
16 – Pay a visit to some more amazing churches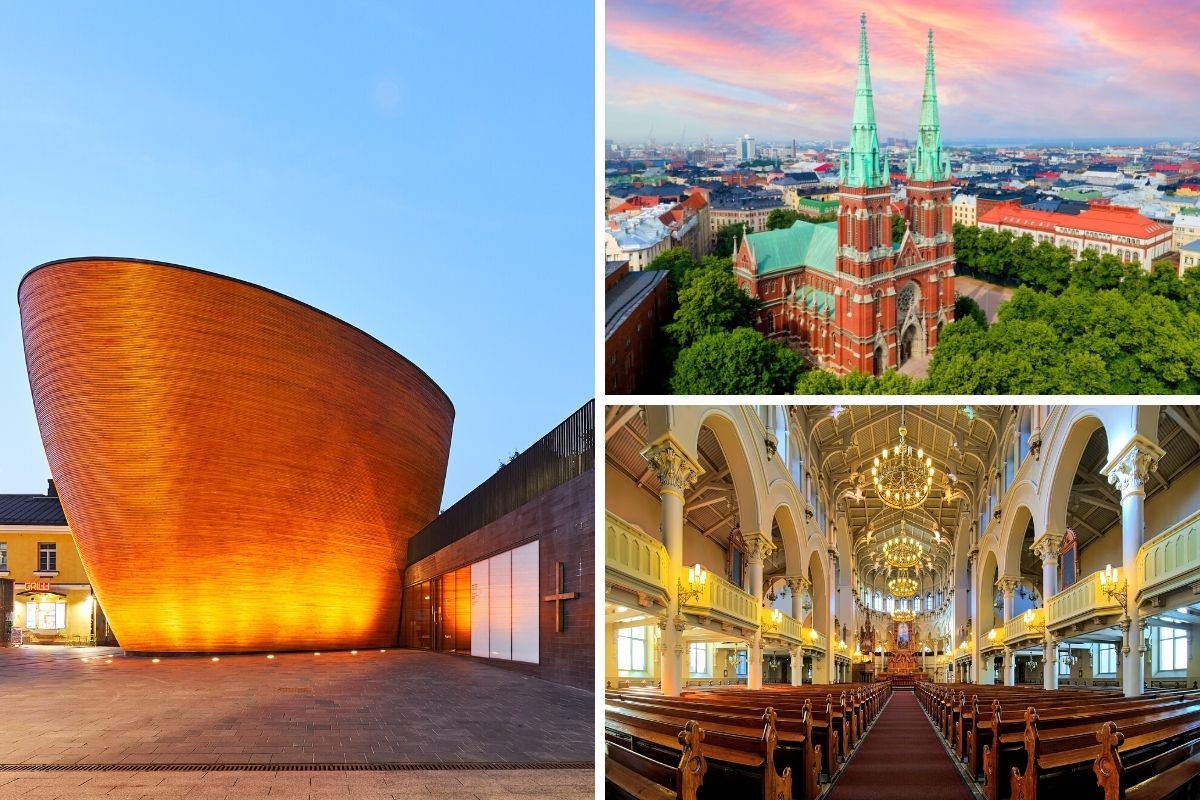 If the big cathedrals got you in the mood for religious architecture, then you've come to the right place!
Helsinki is filled with remarkable houses of worship, each with their own unique history and style. Marvel at the sweeping wooden design of Kamppi Chapel, which is specifically designed as a place of meditative reflection.
It's well worth stepping inside the chapel for a moment, where the warm, minimal wood interiors add to the feeling of serenity. Or take in the gorgeous late 19th-century stylings of St. John's Church, a massive complex featuring beautiful stained-glass pieces and several wood carvings depicting the Stations of the Cross.
Kallio Church is a hybrid triumph of Art Nouveau and National Romanticism, with a towering granite structure filled with stunning murals, two antique organs, and frequent musical concerts.
Or check out the artwork of Saint Henry's Cathedral, a gorgeous 19th-century Roman Catholic building with beautiful statues of Saints Peter and Paul, as well as Saint Henry, the church's namesake, who was a prominent local bishop in the 1100s.
Whether your interests are theological or more on the touristy side, these stunning churches are well worth a visit.
17 – Get your caffeine and culture fix at some coffee shops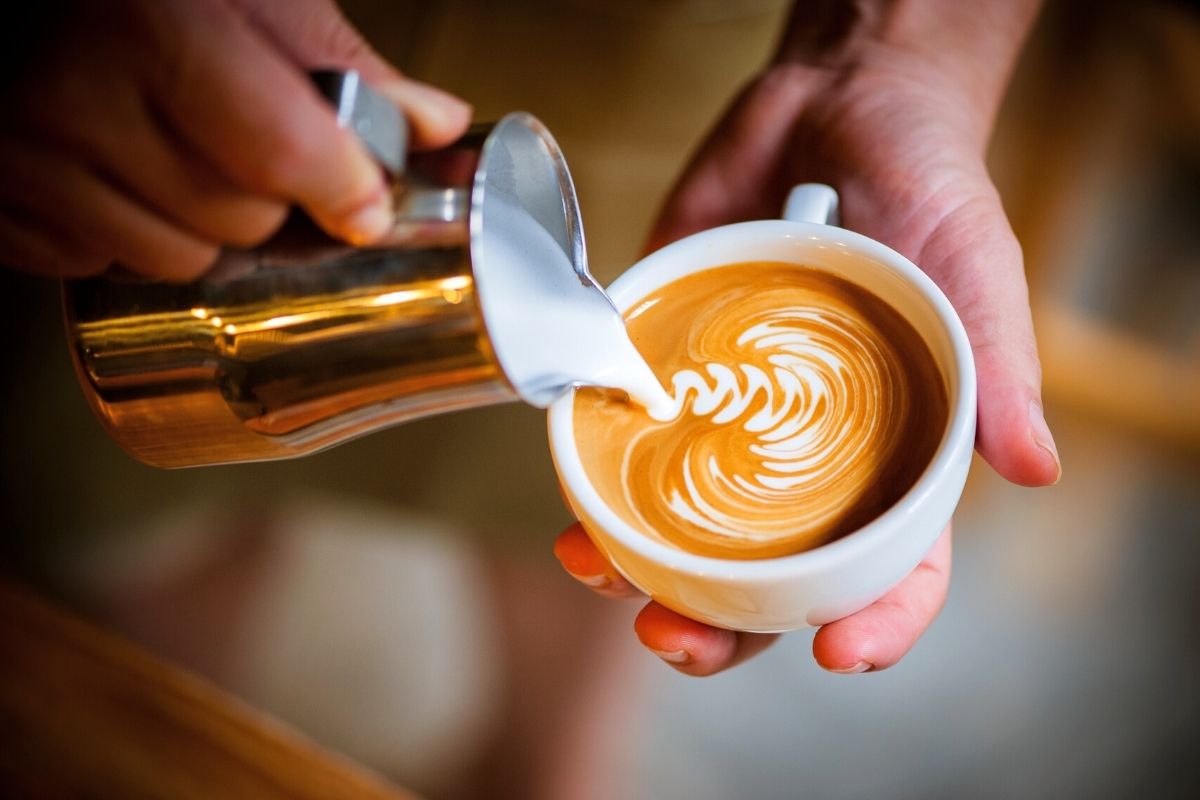 Finland is known for its caffeine fanatics – in fact, it's actually the biggest coffee-drinking country per capita in the world! So it follows that the capital is full of excellent coffee shops where you can slow down and grab a cup of the good stuff.
Enjoy the relaxed neighborhood vibes at Kahvila Savy, a lovely little cafe that is founded and run by several iconic members of the local coffee scene. Or enjoy a cup at Helsingin Kahvipaahtimo, whose roastery and two cafe sites offer plenty of different pour-overs to try.
And at low-key powerhouse Cafetoria, you can enjoy the twin benefits of great brews and awesome community vibes, as you sample cups from around the world alongside the locals. There are, of course, hundreds of other shops in town, each with their own distinct brews and atmosphere; so settle in and get ready to get energized in style!
18 – Bask in the plant life at Kaisaniemi Park and botanic garden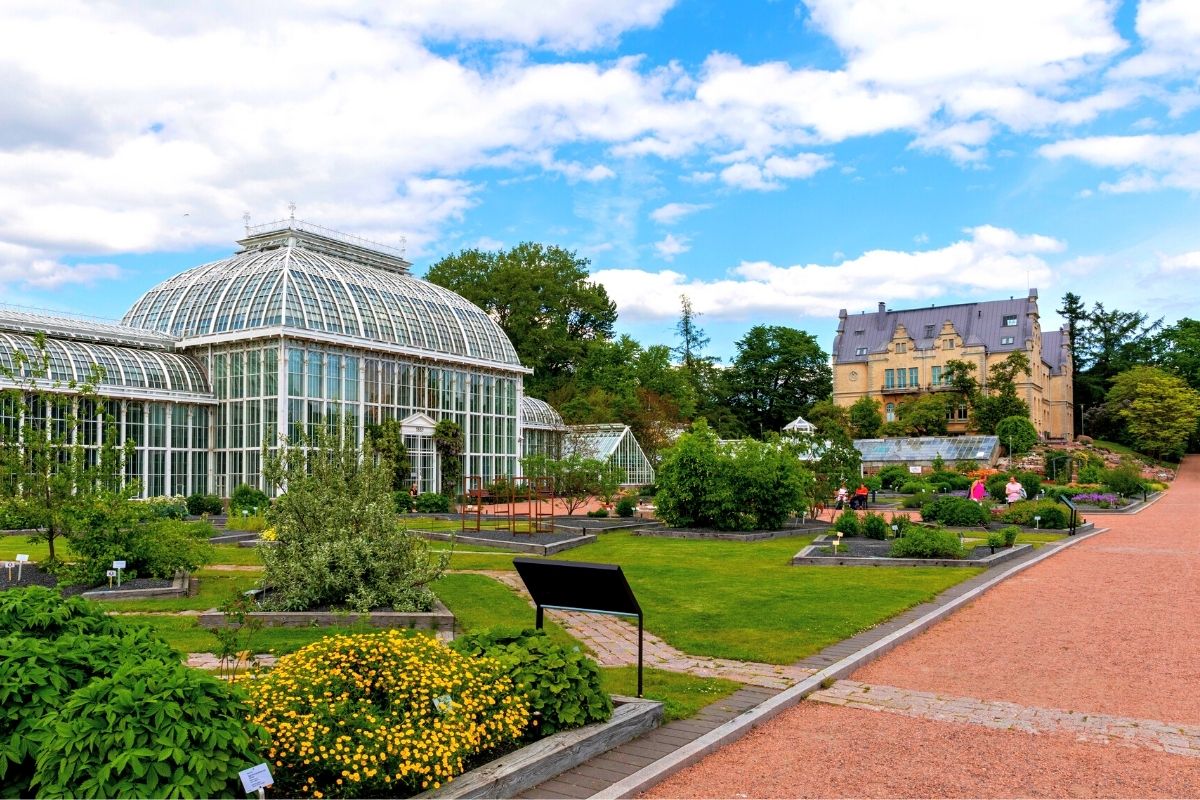 For a little taste of the world's most beautiful environs, be sure to stop by Kaisaniemi Botanic Garden.
The lovely outdoor areas are only matched by its impressive collection of greenhouses, home to flora from African grasslands, the Mediterranean, and lush wetlands from around the world.
Linger amongst colorful orchids, admire hearty African violets, and explore the origins of botanical life as we know it in the Palm House. While these beautiful species can be enjoyed all year round, it's also recommended that you visit in the summer, when the local flowers burst forth in full color.
And with plenty of other notable sights around every corner, including the predatory strangler fig (known for growing another trees and absorbing their nutrients) and the world's largest seed, this is an ideal spot to enjoy the plant kingdom in all of its glory.
19 – Spend a day in Tallinn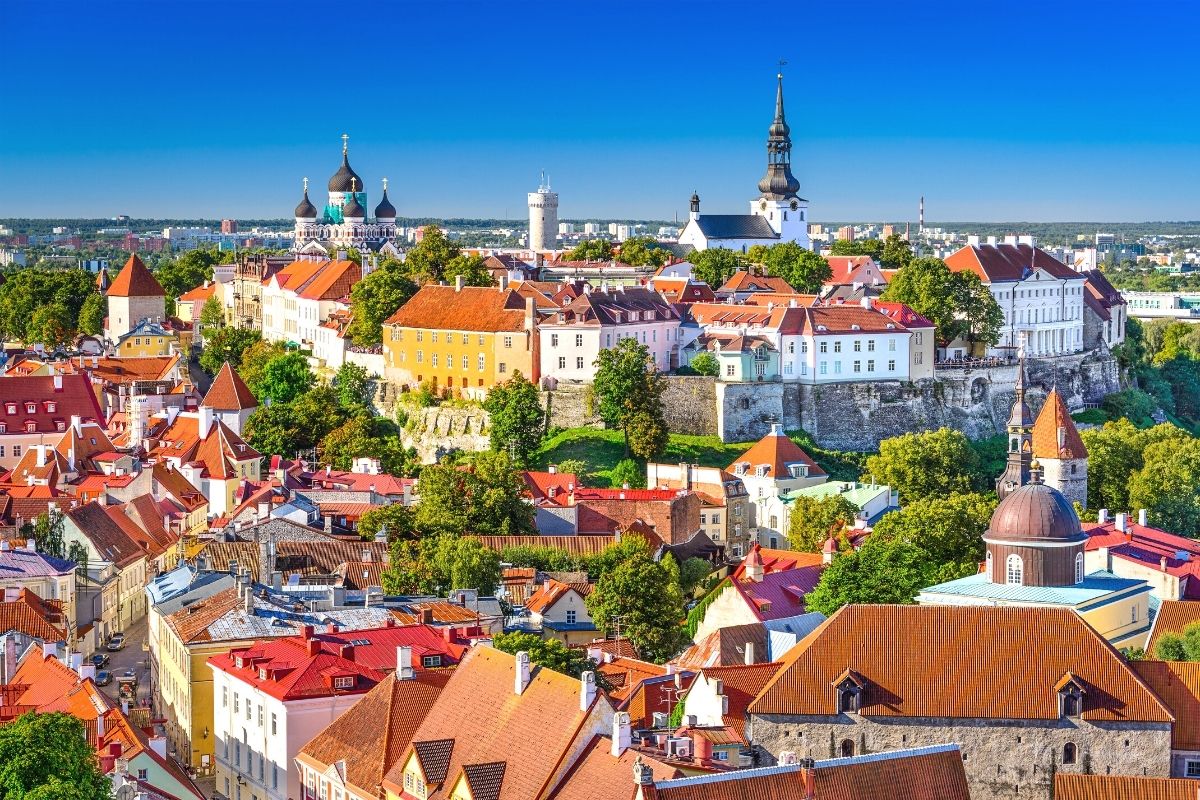 Just a couple of hours from Helsinki by ferry, Tallinn isn't just a new city – it's a whole new country! Right across the Gulf of Finland, the capital of Estonia offers plenty of history and culture, even on a day trip.
Take a stroll between the charming buildings of Old Town, a bona fide UNESCO heritage site with roots dating back to the 1400s. Or take in some phenomenal views from the city atop Toompea Hill, which is located just outside of town.
And don't miss the impressive defensive fortifications of Kiek in de Kök and its neighboring towers, or the gorgeous Alexander Nevsky Cathedral, a fixture in the Orthodox community.
Along the way, you can learn all about the unique culture of the city and the country, which packs heaps of architectural, artistic, and culinary delights into its relatively small space.
After a full and fantastic day, you just might want to book a ticket and come straight back!
20 – Lose yourself in the works at Ateneum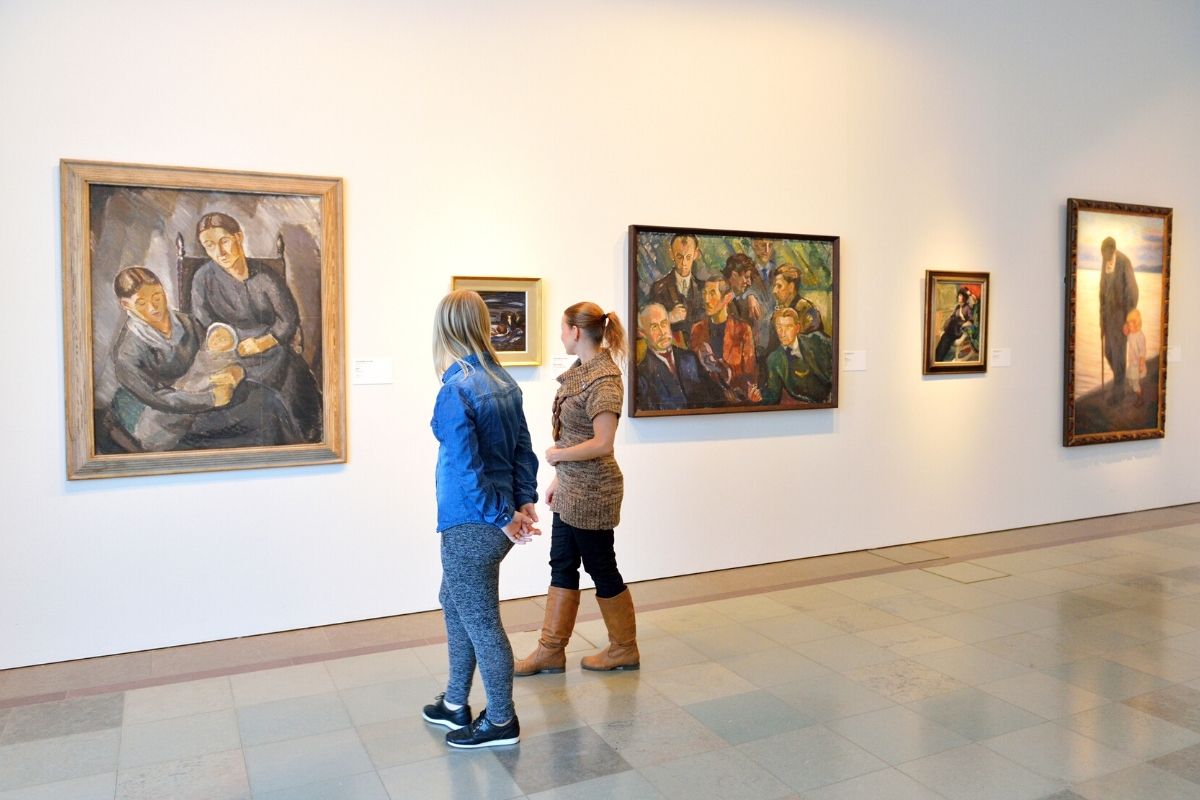 With over 20,000 pieces from the last couple of centuries, Ateneum is a world-class destination for Finnish art.
Admire works by Ellen Thesleff, Helene Schjerfbeck, Albert Edelfelt, and other prominent figures of the national creative scene. The gallery also features plenty of pieces from international artists, including Paul Cezanne, Fernand Leger, and Vincent Van Gogh.
Along with showcasing masterpieces, the building has often been used as a place to create them; Up until the 1980s, it served as an extremely successful art school, where creative Finns could work on their craft.
Don't miss this gorgeous monument to the artistic life of the city!
21 – Let off some steam (literally) at Löyly Helsinki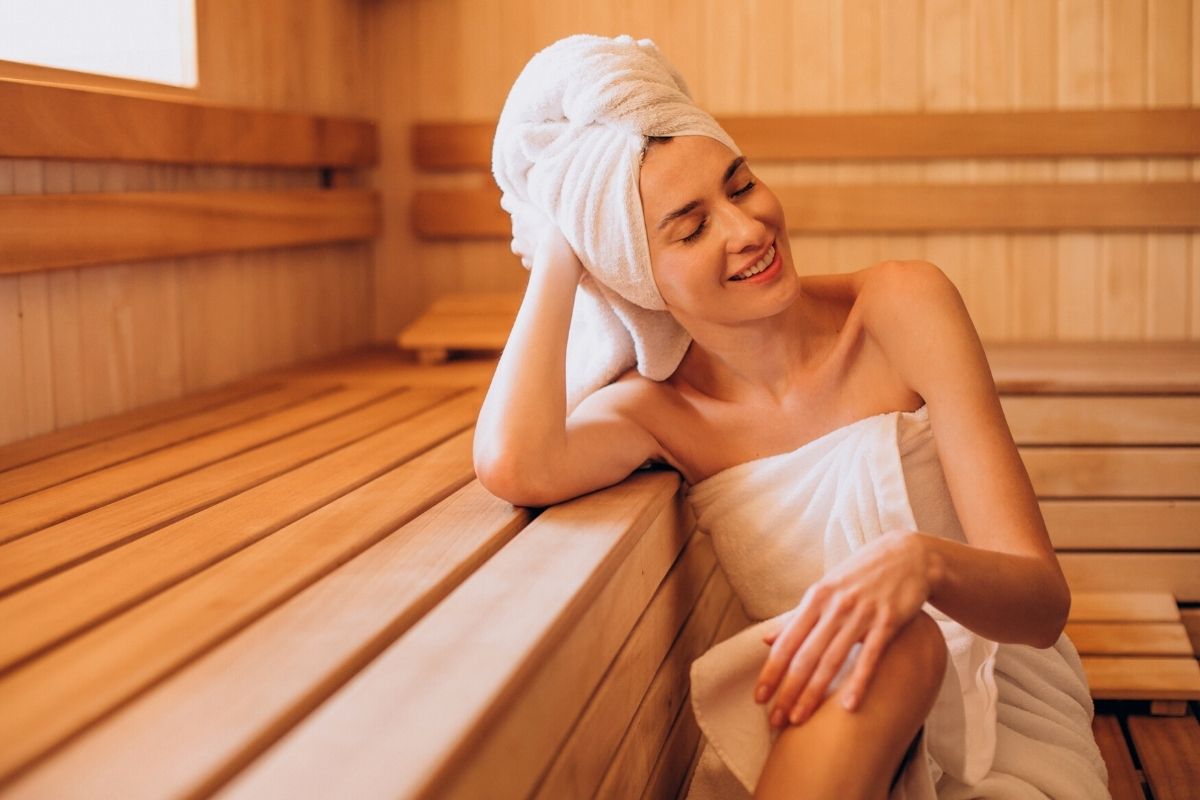 Saunas are an iconic part of Finnish culture – they even have one inside of a Burger King! And Löyly Helsinki is considered one of the best in town, offering a unique hybrid of dining and relaxation.
Situated directly on the waterfront, this charming space offers delicious local meals in a self-serve format, with plenty of regional favorites on the menu. And when you're ready to unwind, some world-class saunas await you – with a few more amenities than your typical gym offering!
Choose between a public or private experience, and unwind in the soothing steam room. Best of all, you can enjoy a delicious meal while you relax. With a full menu of meals and beverages, you can savor one of the most uniquely Finnish experiences around.
And if you're looking for a more comprehensive wellness program, swing by on a Sunday for a combined yoga and sauna session – utterly revitalizing for the body and the mind. It's definitely one of the coolest things to do in Helsinki – and a delightfully authentic cultural experience to boot!
22 – Try a little bit of everything at Kaivopuisto Park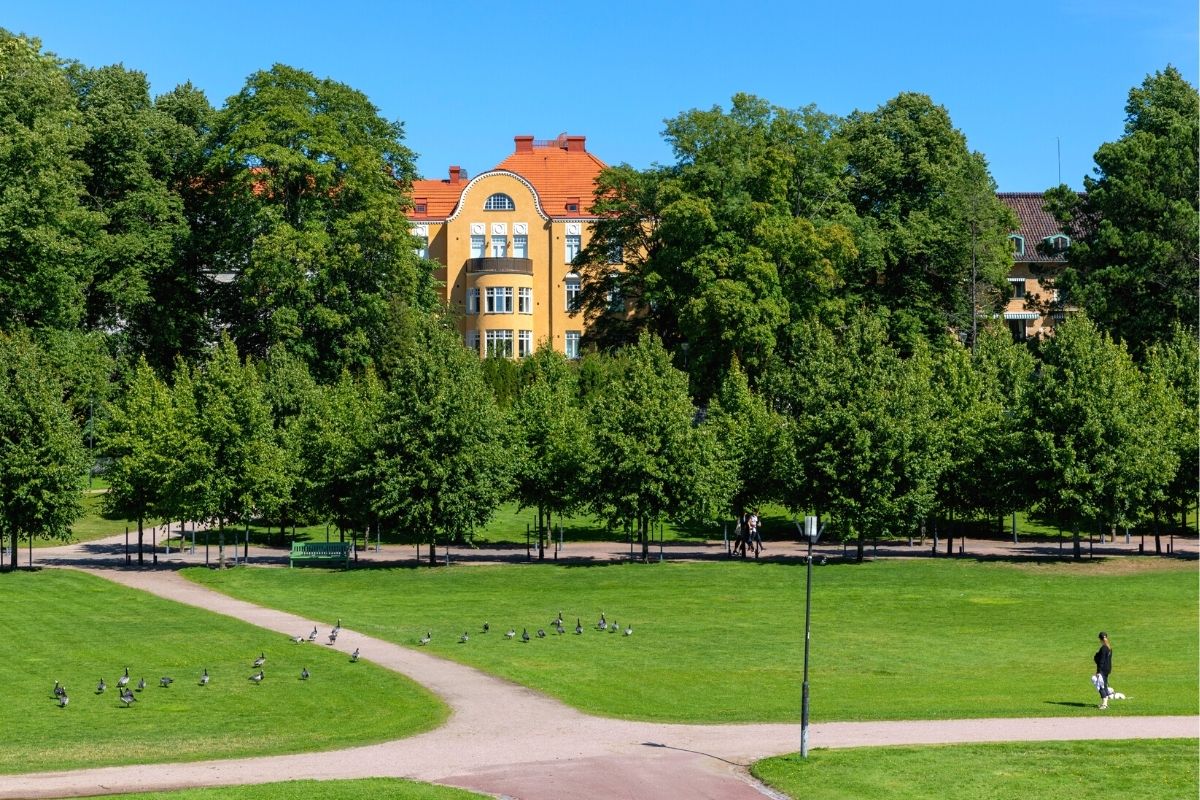 From ample sporting opportunities to stunning seaside views, Kaivopuisto Park has it all. This beloved green space is renowned for its wide variety of outdoor activities, from walking and biking in the summer to sledding in the winter.
It also offers a different vantage point on the city itself, with political embassies and upscale houses lining its perimeter.
Be sure to swing by Ursa Observatory during your visit; when the weather is good, you'll be able to get some phenomenal views of the cosmos, courtesy of the local astronomical association.
This is also another great spot to view some public art; as you stroll around, keep an eye out for the poetry benches, a series of 30 sitting spots with works by Finnish authors inscribed on their backs.
And that's just the beginning of the treasures that you'll find here, from giant chess boards and playgrounds to concerts and festivals. You can even go bungee jumping! Yet despite all of the exciting action, it's also the ideal place to kick back, people-watch, and enjoy some spectacular scenery.
23 – Come and go (or stand and look) at Helsinki Railway Station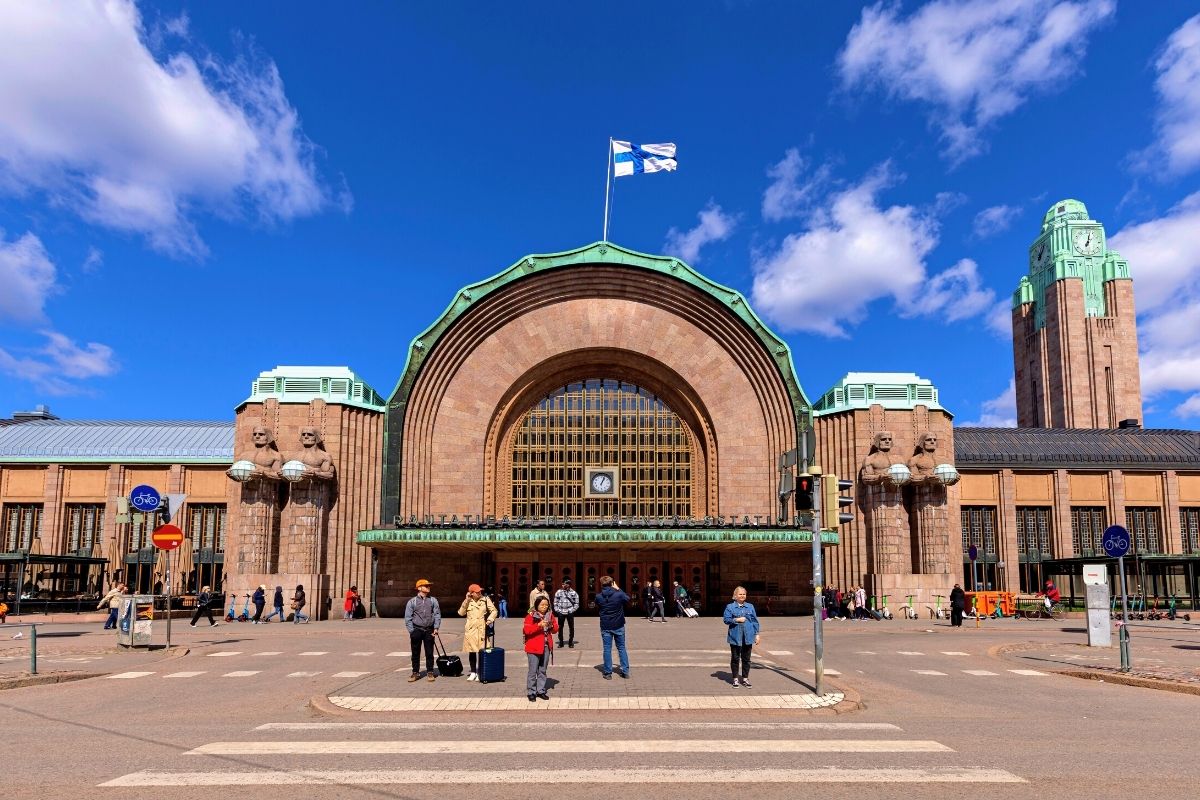 In another case of the transit being almost as good as the journey, Helsinki Railway Station is an architectural marvel worthy of lingering at.
This magnificent Art Nouveau gem is perhaps best known for its massive clock tower, which serves as a timepiece, a work of art, and a civic fixture. According to some estimates, roughly 400,000 people per day check the time as they pass by!
Along with its aesthetic appeal, the station still serves as a thriving transportation hub; with over 200,000 visitors per day, it's the most-frequented building in all of Finland!
Whether you're catching a train or just enjoying the view, this station is well worth a stop!
24 – Try some new dishes on a food tour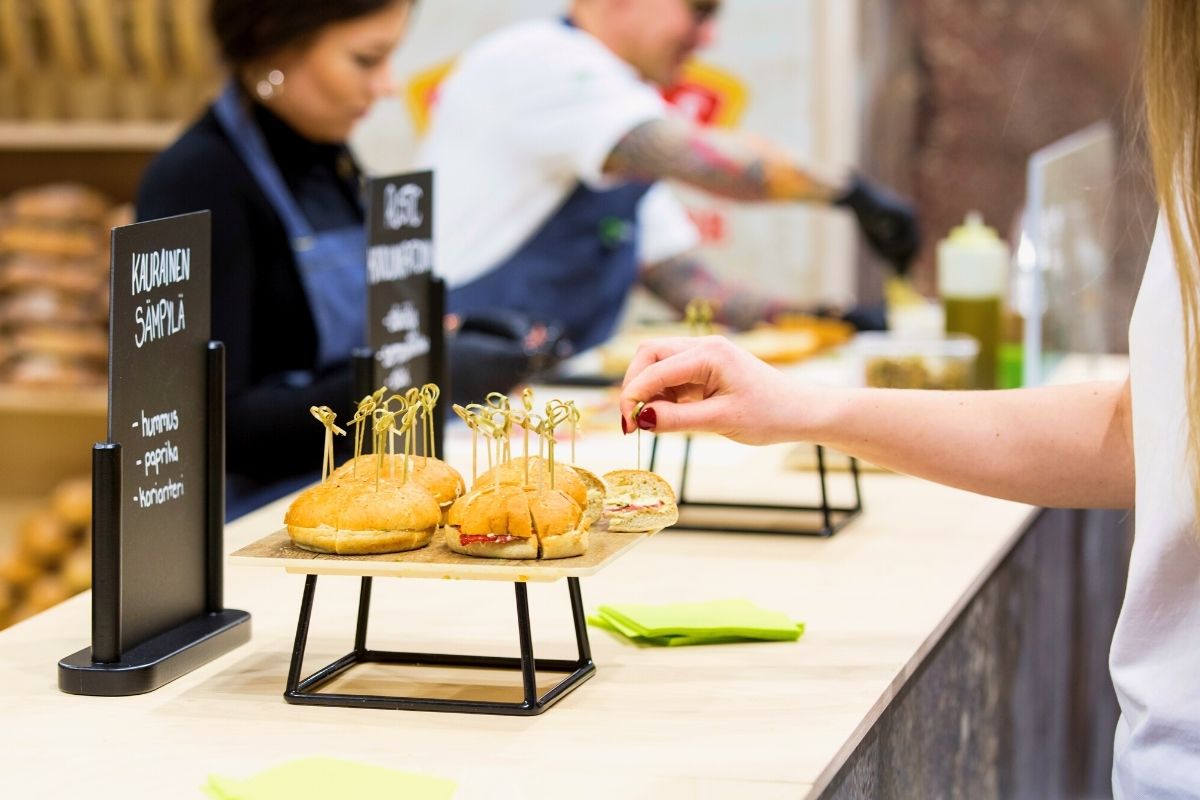 From tasty samplers to full, multi-dish meals, you'll find no shortage of tasty options on a food tour!
These excursions are a great way to explore the local culture, with some regional delicacies to try as part of the bargain. Learn all about the local food culture as you sample some of its finest offerings, from fresh fruits and vegetables to tasty fish dishes – and desserts, of course!
Or try two traditions in one, and pair your tasting session with a trip to the sauna. After exploring the multi-millennia history of this beloved national ritual, you can tuck into a classic Finnish brunch, including such icons as salmon soup.
And if you'd rather focus on whetting your whistle, there are some excellent beer tastings available as well. Soak up the suds and try some fine craft options, brewed right here in town.
You're bound to have a great time sipping your way through the beverages that keep Finns going through those long, cold winters!
25 – Take a sightseeing spin on SkyWheel Helsinki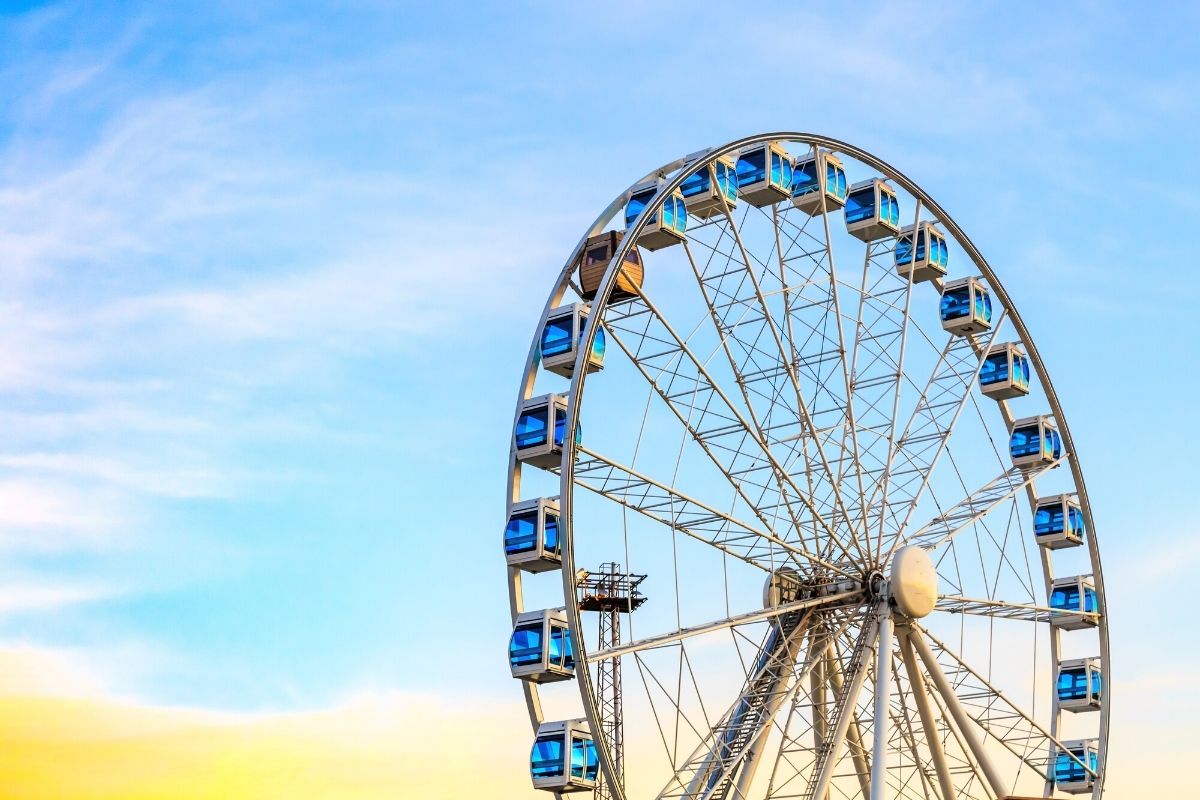 For a new take on the panoramic viewing experience, take a turn on SkyWheel Helsinki. Reaching heights of up to 131 feet, this delightful Ferris wheel offers a leisurely ride with great scenery at every level.
Although the ride itself only lasts about ten minutes, you'll spend every one of them enthralled! If you feel like splurging, you can even book a VIP experience, a 30-minute ride that also comes with a bottle of champagne to enjoy as you watch the world go by.
And of course, because this is Finland, you can also book a gondola with a sauna in it! Sweating out some toxins while admiring the skyline is a unique vacation experience that you won't soon forget, and all part of the fun in this wonderfully unusual town.
26 – Take a look at some awesome reptiles at Tropicario Tropical Indoor Zoo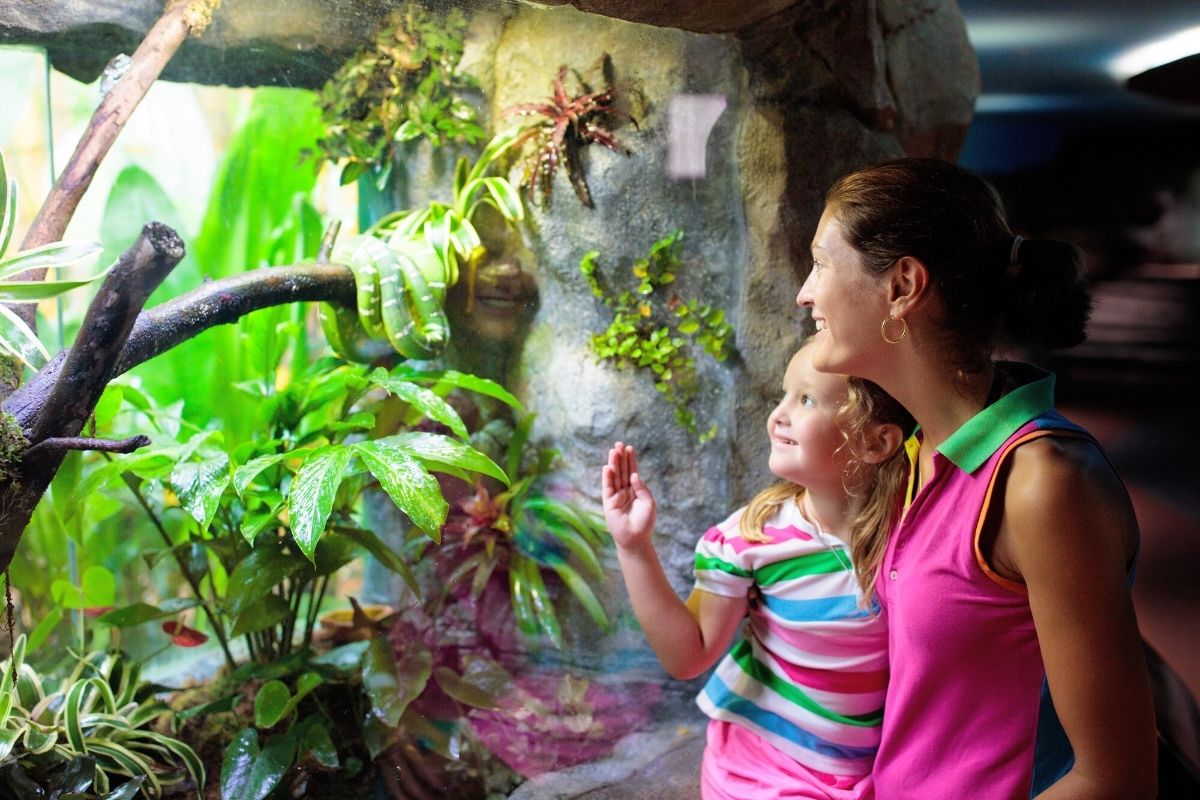 If the rainforest sections of Korkeasaari Zoo sparked your fancy, then take a little trip to the tropics – without leaving the region! Tropicario is a magnificent indoor zoo that specializes in reptiles, with an impressive collection of snakes, lizards, and turtles from around the world.
Admire giant monitor lizards in repose, watch alligators lounging the water, and come face to face with some of the world's most poisonous snakes – always with a safe pane of glass between you, of course!
The institution actually has more giant snake species than any other Nordic zoo, and it's a great place to learn more about the fascinating world of reptiles – or just enjoy some tropical weather for a bit.
27 – Dive into the culture at the National Museum of Finland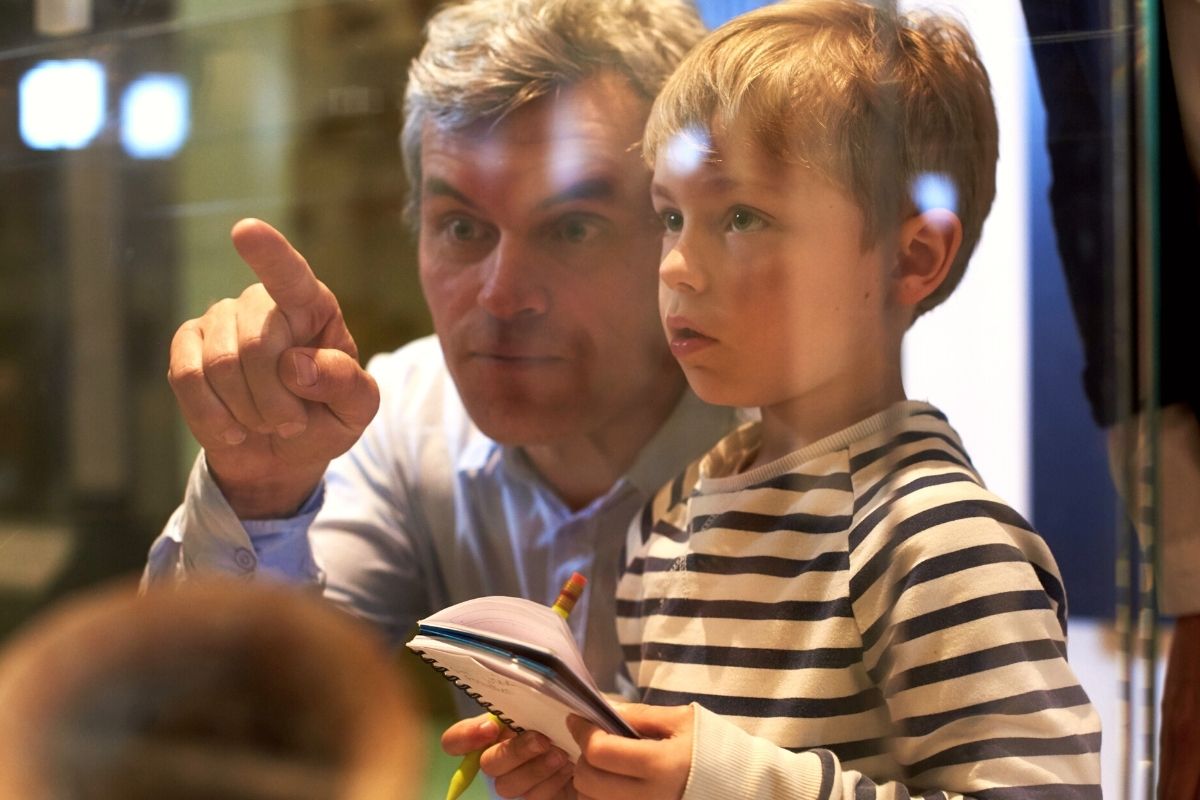 When a country has a history that dates back to prehistoric times, only a world-class museum will suffice to cover it all.
At the National Museum of Finland, you can explore the remarkable trajectory of the country's people, cultures, and ideas, with innovative exhibits that draw guests of all ages into the story.
The narrative starts 10,000 years ago, when early humans lived amongst wooly mammoths and started building the foundations of what would one day be modern civilization.
Keep roaming through the eras, as Stone Age gave way to Iron Age, and various empires battled for supremacy, all the way up to the country's independence and its growth over the past century.
There are also some fantastic exhibits featuring everything from ancient weapons and traditional clothes to ballot boxes and jewelry, which add some vivid context to the informational displays.
After your visit, be sure to stop by Hakasalmi Villa, a gorgeous 19th-century mansion that is part of the larger museum complex, and features various exhibits celebrating the history of TV and film in the city.
You can also head over to Finlandia Hall, a massive event space that hosts everything from concerts and live performances to conferences, and also features guided tours.
28 – Spend a day in the natural splendor of Nuuksio National Park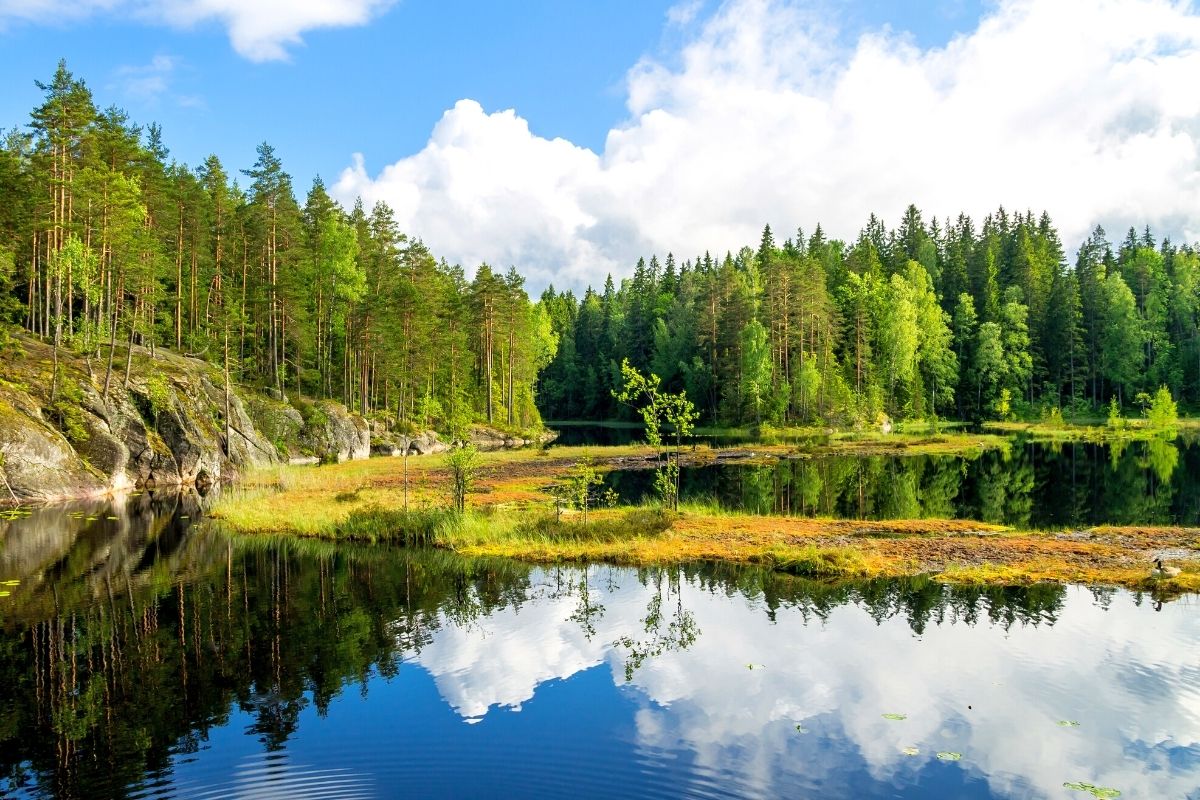 If you like lush forests, outdoor adventures, and awesome animal encounters, Nuuksio National Park has got you covered!
A short distance from the hustle and bustle of the capital, this splendid wild area is filled with towering evergreens, crystalline lakes, and beautiful trails to explore. Join a local naturalist for a fact-filled, exciting trip through some of the region's beloved natural spaces, exploring the nuances of the ecosystem around you.
It's also a great place to do some hiking, with the opportunity to go on everything from short strolls to daylong treks that will lead you deep into the heart of the Uplands. And if you'd really like to get up close with some iconic wildlife, be sure to swing by Nuuksio Reindeer Park.
This is the southernmost place in Finland where you can see reindeer, and it's also a wonderful place to learn more about these magnificent creatures and the people that care for them.
Best of all, you'll get the chance to feed them! After a day in this world, you'll easily understand why the Finns are so proud of their wild areas!
29 – Attend the Finnish National Opera and Ballet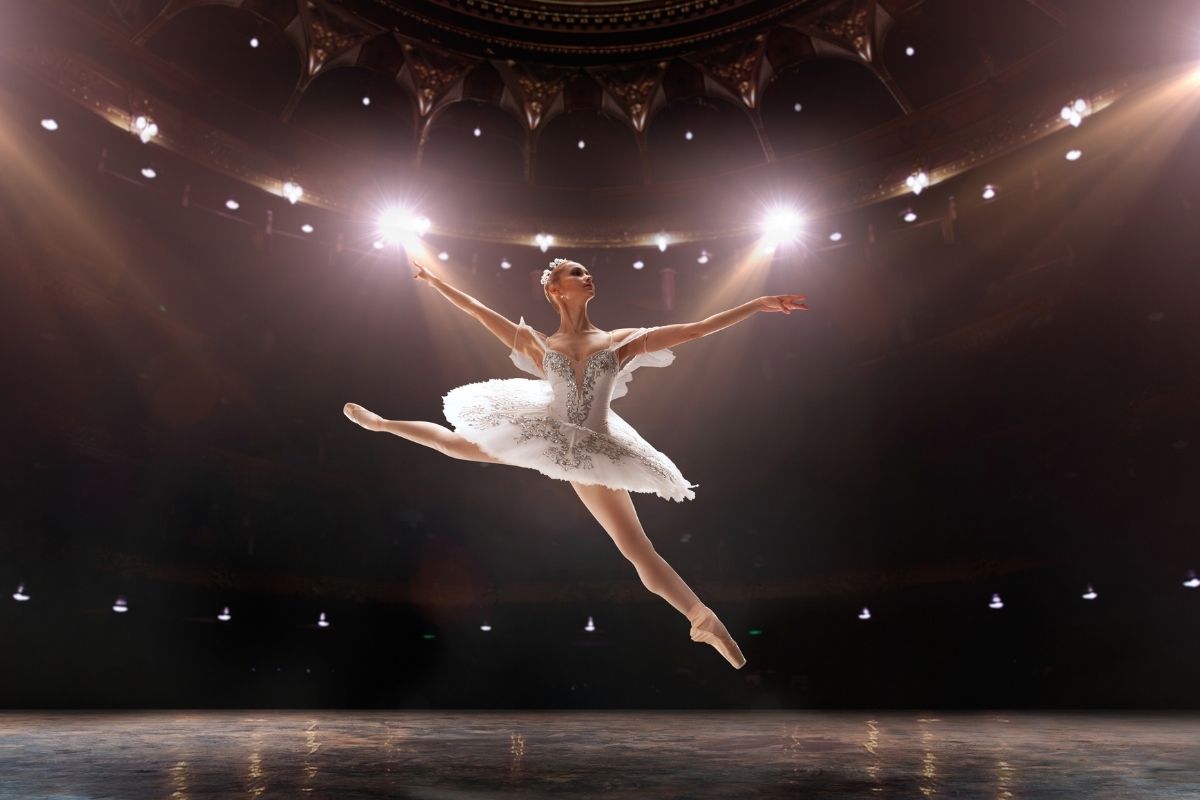 When it's time to partake in some of the city's phenomenal cultural scene, you can't do much better than the Finnish National Opera and Ballet, which has been serving the public for over a century.
This spectacular monument to the arts offers the rare opportunity to see two classical forms in the same place, with a lively calendar of recitals throughout the year. The company focuses on blending the classic and contemporary, presenting several new shows each season alongside revivals of older works.
They also prioritize new releases by Finnish creators, so along with some phenomenal performances, you'll get a great perspective on the national scene. Whether you're watching dancers' pirouettes or listening to the soaring high notes of a soprano, a ticket to this theater is a gateway to another world.
30 – Enjoy the blooms at Helsinki Winter Garden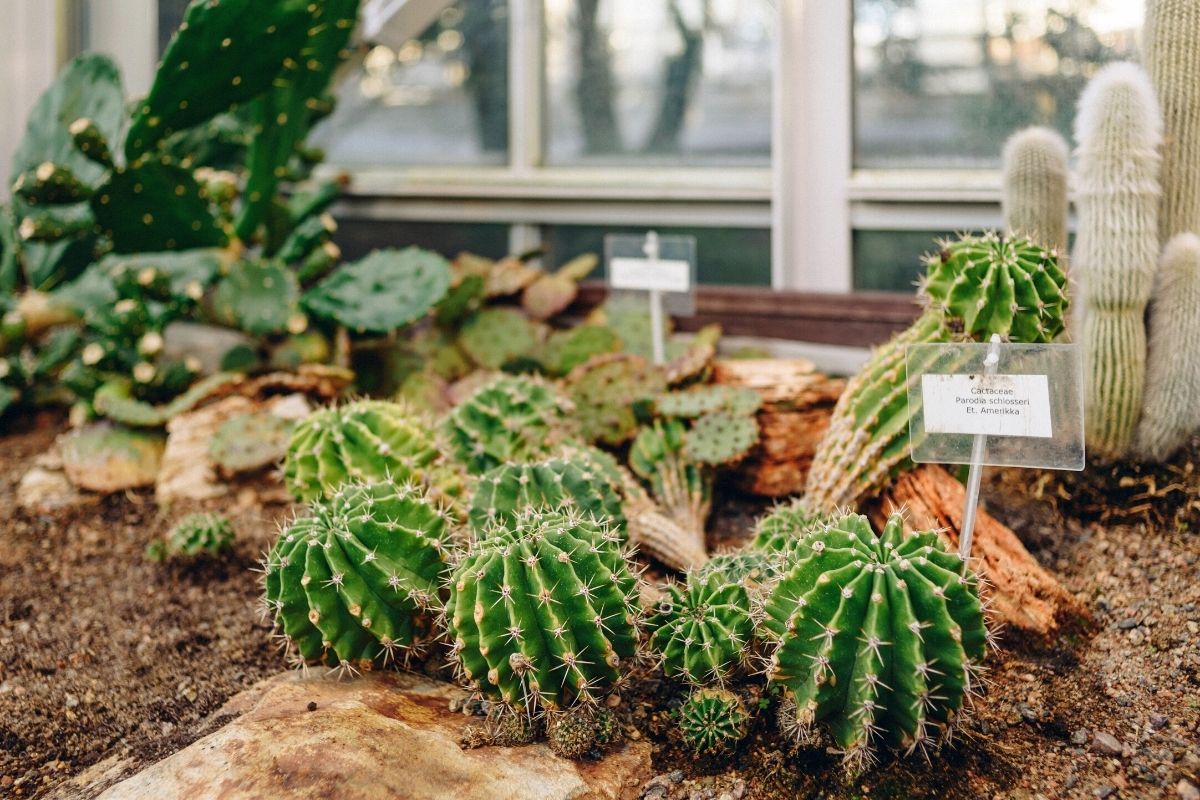 Despite its name, Helsinki Winter Garden offers refuge and beauty all year long. This marvelous greenhouse is filled with more than 200 species of plants from all over the world, often including some excellent seasonal blooms.
Stroll under the shadows of giant palms, or enjoy the surreal silhouettes of cacti. Enjoy tulips and daffodils in the spring, hyacinths and azaleas in the winter, and beautiful roses throughout the summer.
Step inside this lovely glass domicile and take a look at its unique, colorful residents – it's a perfect activity for cold Finnish days!
31 – Get a little nautical with a boat tour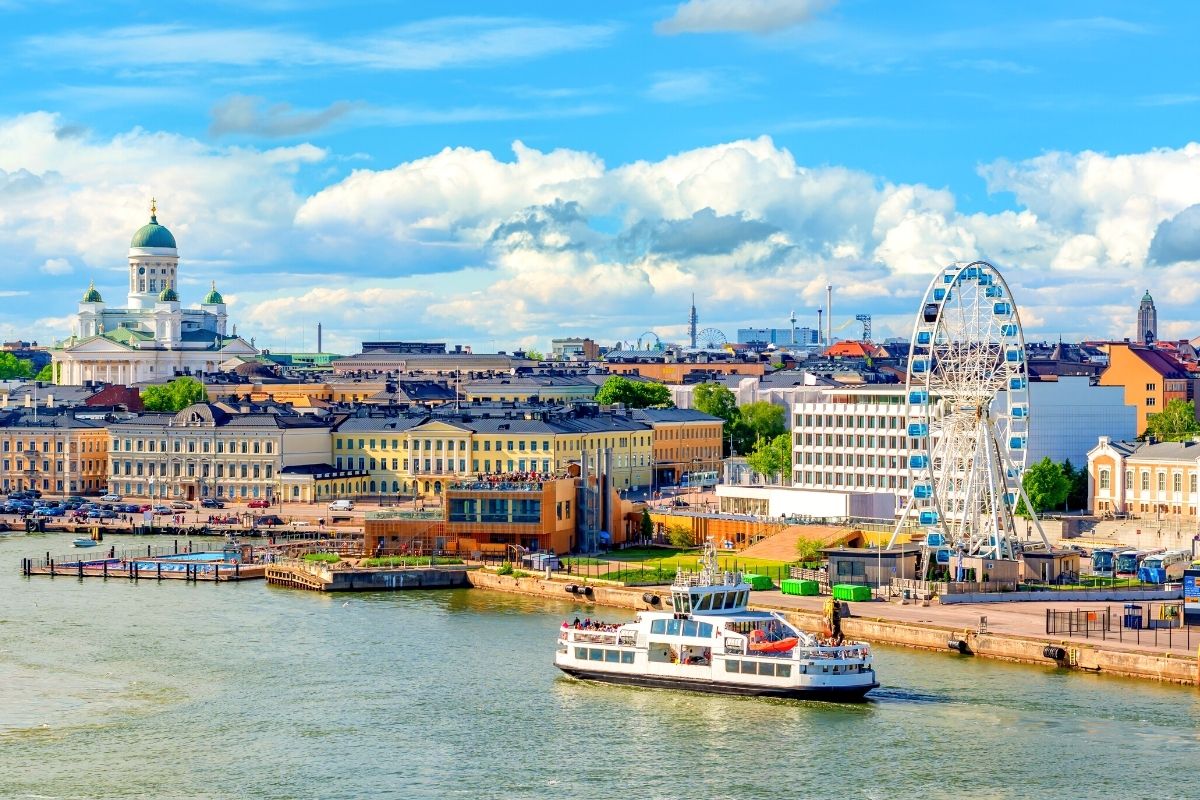 Given its close proximity to the Baltic Sea, it's little wonder that boat tours are among the most popular things to do in Helsinki.
Sail through the secluded beauty of the Tammisaari Archipelago, keeping an eye out for eagles and seals. Or zip around the many islands adjacent to the town, enjoying a marine paradise just outside of the city.
You can even go international with a multi-day cruise to Stockholm, Sweden! For a high-adrenaline excursion that doesn't skimp on the sightseeing, try out a redrib trip! RIBs (Rigid Inflatable Boats) are perfect for exploring, offering all of the fun and speed of a lightweight craft with the stability of a normal vessel.
And there are plenty of excellent adventures in the city for you to try aboard these awesome vehicles.
Zip around the harbor and enjoy seeing the city from the sea, or cruise further out to catch a glimpse of the Suomenlinna Fortress.
Go even further out to sea to explore the unique patterns and environment of the open water, or enjoy a romantic evening cruise to a quiet shoreline, where you can sip champagne and enjoy some local cuisine while watching the sunset.
And for a truly memorable experience, book a winter tour and go for a dip amongst the ice floes! Bundle up in a polar survival suit and float around in the chilly waters, enjoying the snowy scenery while your boat waits nearby.
It's a unique way to experience the famously cold weather – and you'll definitely have bragging rights when you get home!
32 – Enjoy unique art and architecture at Amos Rex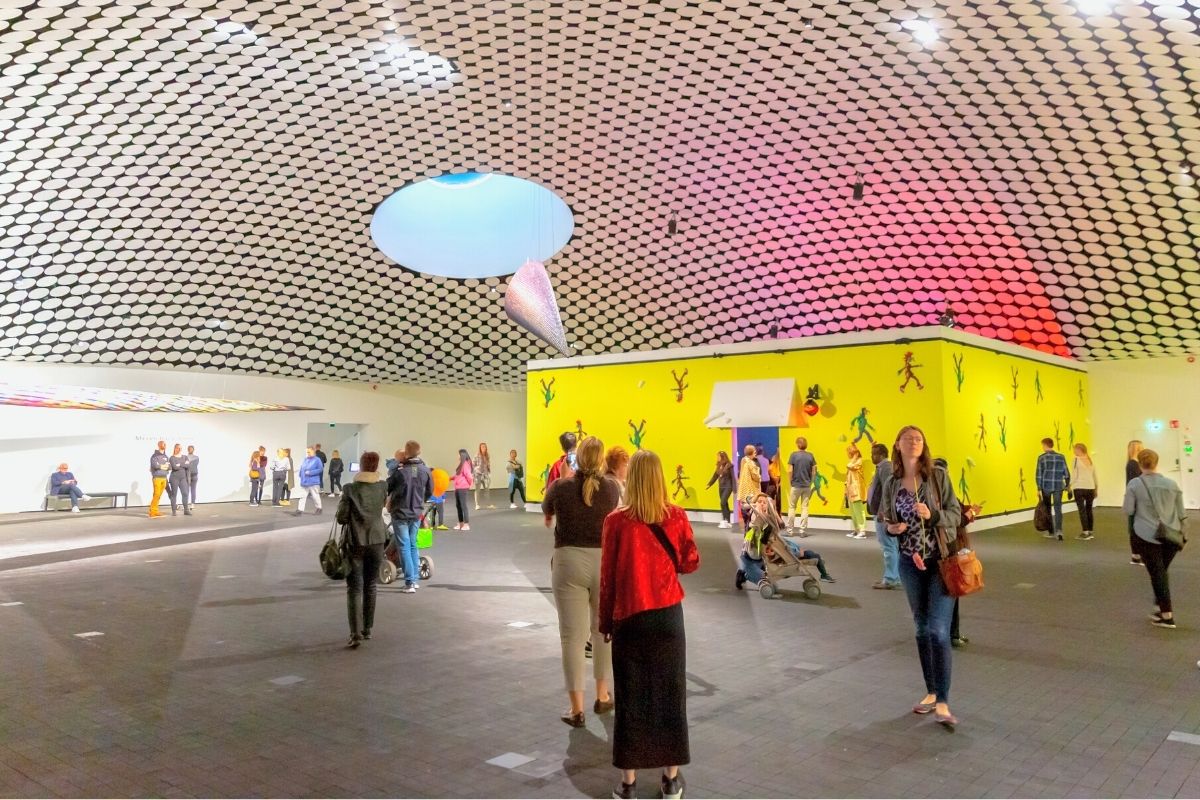 If you find yourself surrounded by sophisticated creative artworks in an equally distinctive space, you just might be in the hallowed halls of Amos Rex.
This marvelous art museum was the brainchild of Amos Anderson, a prominent philanthropist and businessman whose personal collection of 250 works served as the foundation for the museum's archive.
Today, you can see these magnificent pieces for yourself, alongside thousands of sculptures, paintings, photos, and other specimens that were collected after Anderson's death.
While many of the pieces are from the 20th century -including works from such renowned Finnish art collectives as the Prisma Group and the November Group -, there are also pieces dating back as far as the medieval era.
And it's all housed in a unique, partially underground exhibition space that serves as a unique piece of art in and of itself – the ideal location to explore the nation's rich creative heritage in greater depth.
33 – Splash into the Allas Sea Pool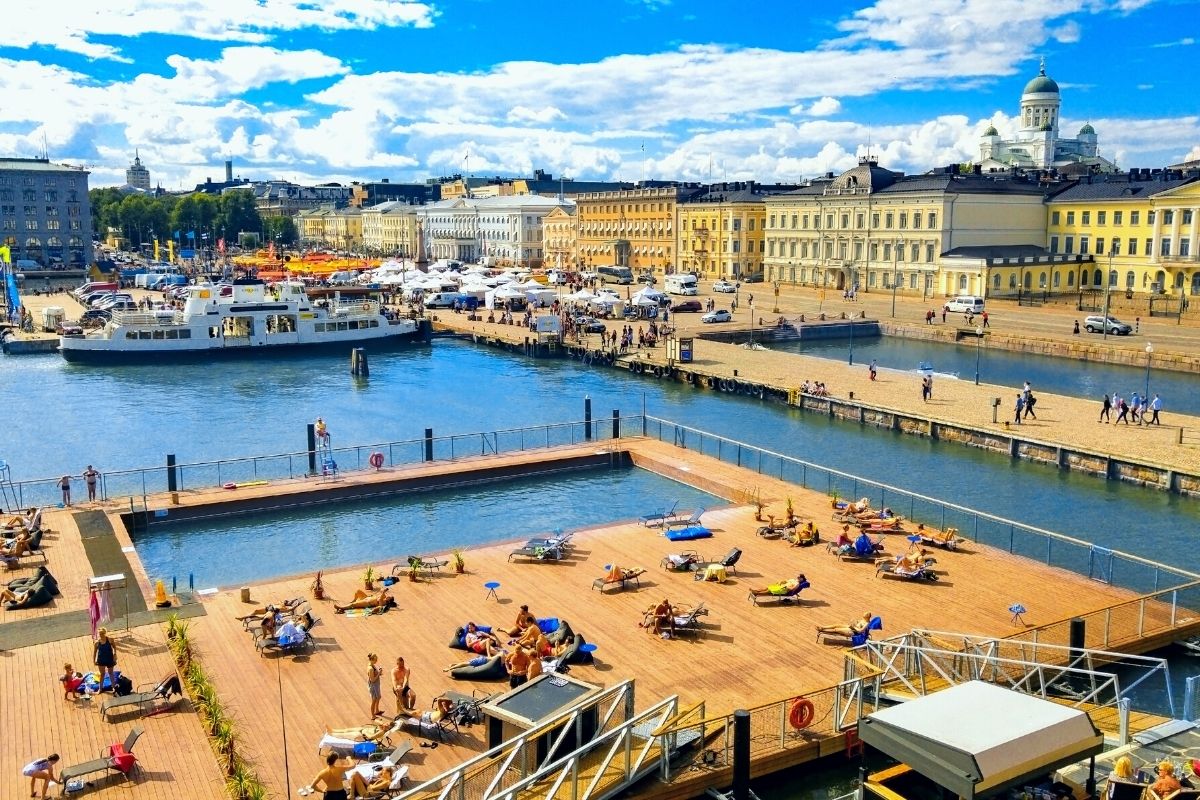 If you're looking for a refreshing swim that isn't quite as turbulent as the ocean, then go for a dip in the Allas Sea Pool!
This beloved aquatic complex doesn't just offer spectacular views of the nearby ocean; it also boasts a whole variety of options for workouts, relaxation, and everything in between.
Get a feel for the sea – literally – in the saltwater pool, or enjoy a soothing soak in the warm water pool. Little ones in your group will have a great time splashing in the kiddie pool, while those looking to relax and unwind will love the floating saunas.
And with plenty of awesome events available – including live music and midnight swims – , it serves as both a wellness center and gathering place.
So dive in and see what's on offer!
34 – Explore the oceanic world at SEA LIFE Helsinki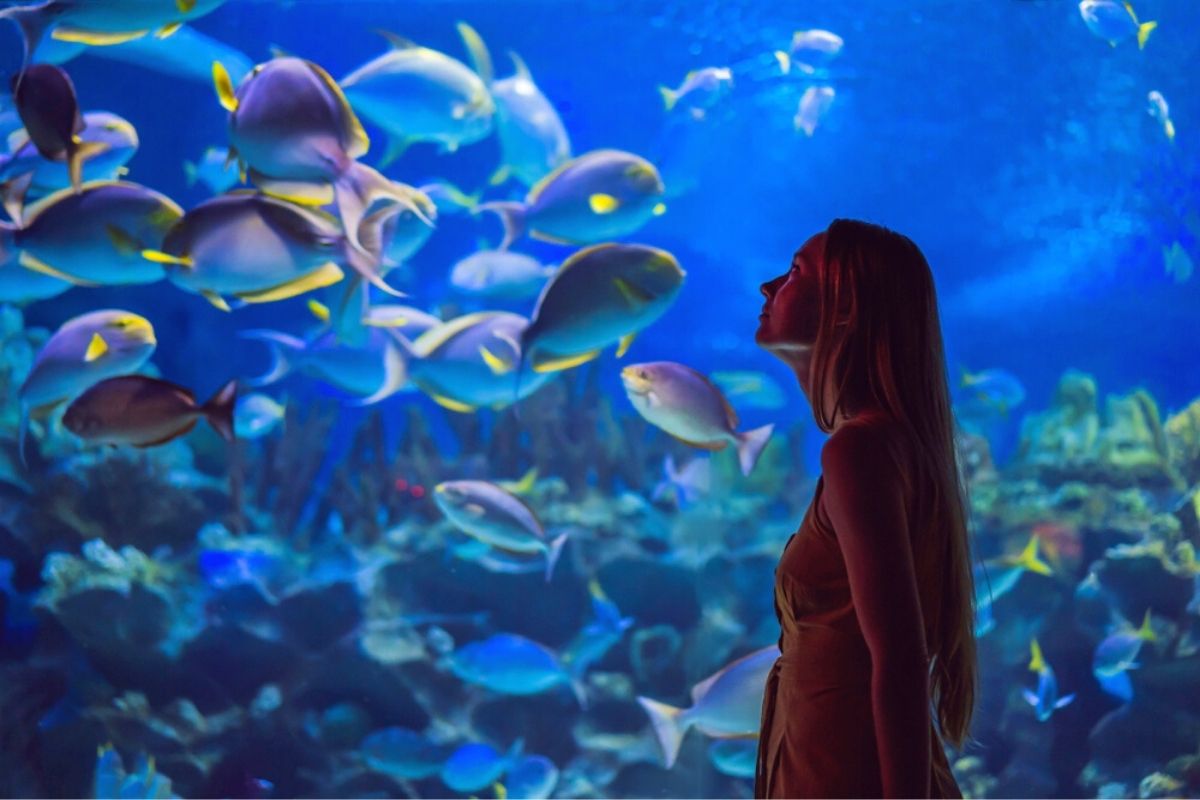 After splashing around like an aquatic animal, it's time to meet the real thing. With eight different environments and hundreds of species, SEA LIFE Helsinki is the perfect spot for fans of aquatic environments.
Catch a glimpse of piranhas and electric eels in the simulated rainforest, or peek at perch and stickleback in the Baltic Sea area. Marvel at the colorful clownfish and dynamic octopus in the Tropics section, or watch dynamic schools of sharks and fish swimming through the massive Ocean tank.
Learn about the ecology and different ecological systems in Conservation Cove, or check out tide pool creatures through a microscope and learn how you can help protect their natural homes in the Sea Lab section.
Along with all of these great opportunities to see some of these marvelous species up close, there are tons of fascinating events throughout the day, including feeding sessions, where you can learn more about the various animals while watching them chow down on their favorite meals.
Visitors of all ages will have a great time going under the sea – or, at least, learning more about it.
35 – Browse through the works at HAM Helsinki Art Museum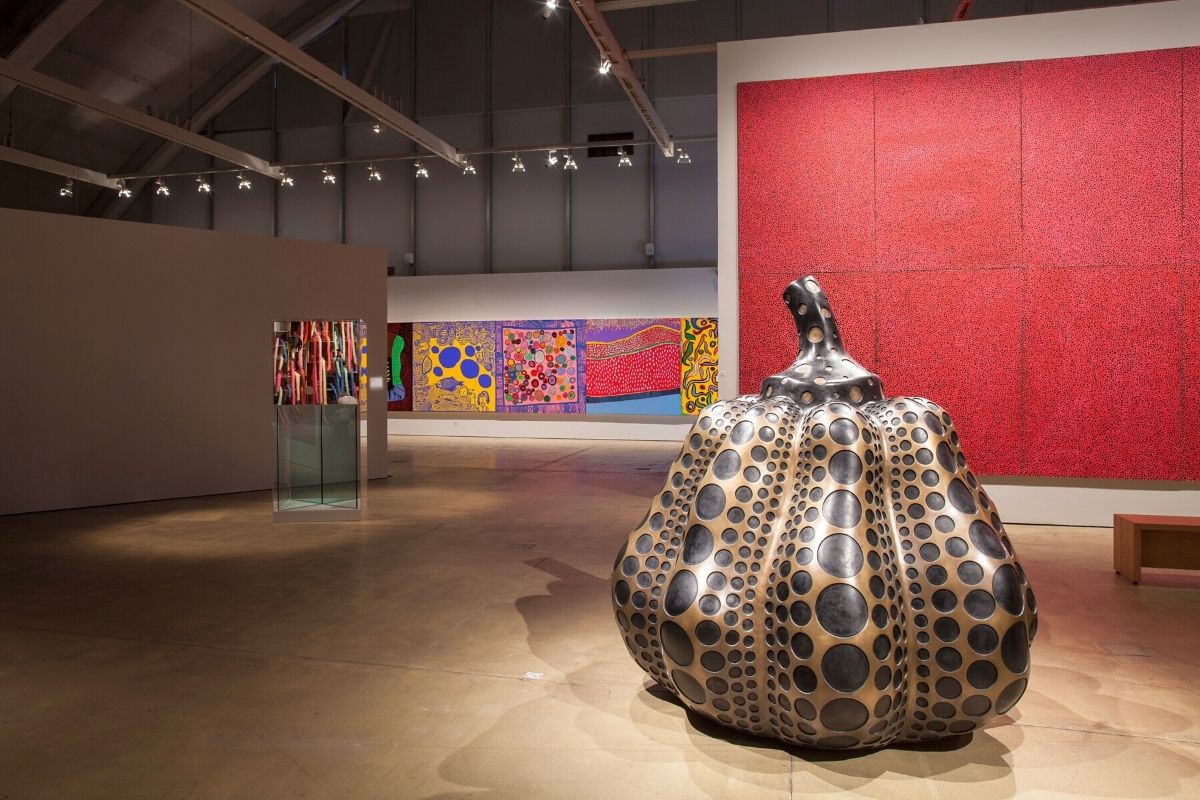 Even by the impressive standards of the other institutions in town, the collection at HAM Helsinki Art Museum stands out.
With a staggering 9,000 works in its catalog, there's something here for everyone to admire, and you may just find some totally new artists or mediums to explore. But what's even more unique about this museum's holdings is that many of them are not actually held in the museum!
With a mission of making art accessible to the general public, they have sent pieces out for display all over the city – everywhere from schools and doctor's offices to ordinary street corners.
However, if you do want to see a more concentrated collection, there are still tons to admire within the building itself, including a remarkable assortment of contemporary Finnish works from the 20th and 21st centuries.
With this innovative organization, "public art" takes on a whole new meaning!
36 – Take virtual reality to the next level with the Flying Cinema Tour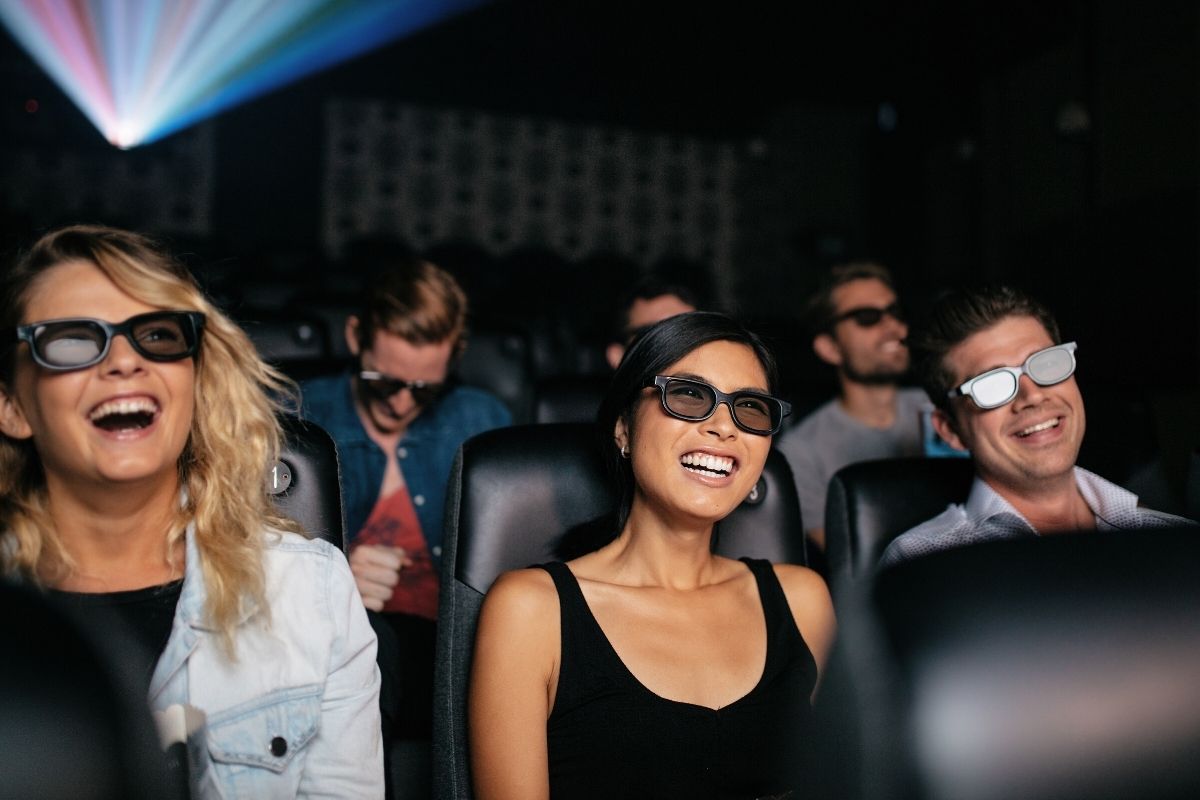 Have you ever dreamed of soaring above the city streets, seeing Helsinki the way that the birds do? Then it just might be time to check out the Flying Cinema Tour!
This 4D extravaganza takes guests on a thrilling trip over the streets of Helsinki, experiencing its landmarks and underrated sections from a totally new angle.
The state-of-the-art technology here is all part of the fun; not only will your seats move in harmony with the action on-screen, but you'll also get to experience the scene with all of your senses.
This is another one of those sightseeing opportunities that's an adventure in its own right; after all, it's not every day that you get a chance to fly!
37 – Hike and hunt for wild fruit in Liesjarvi National Park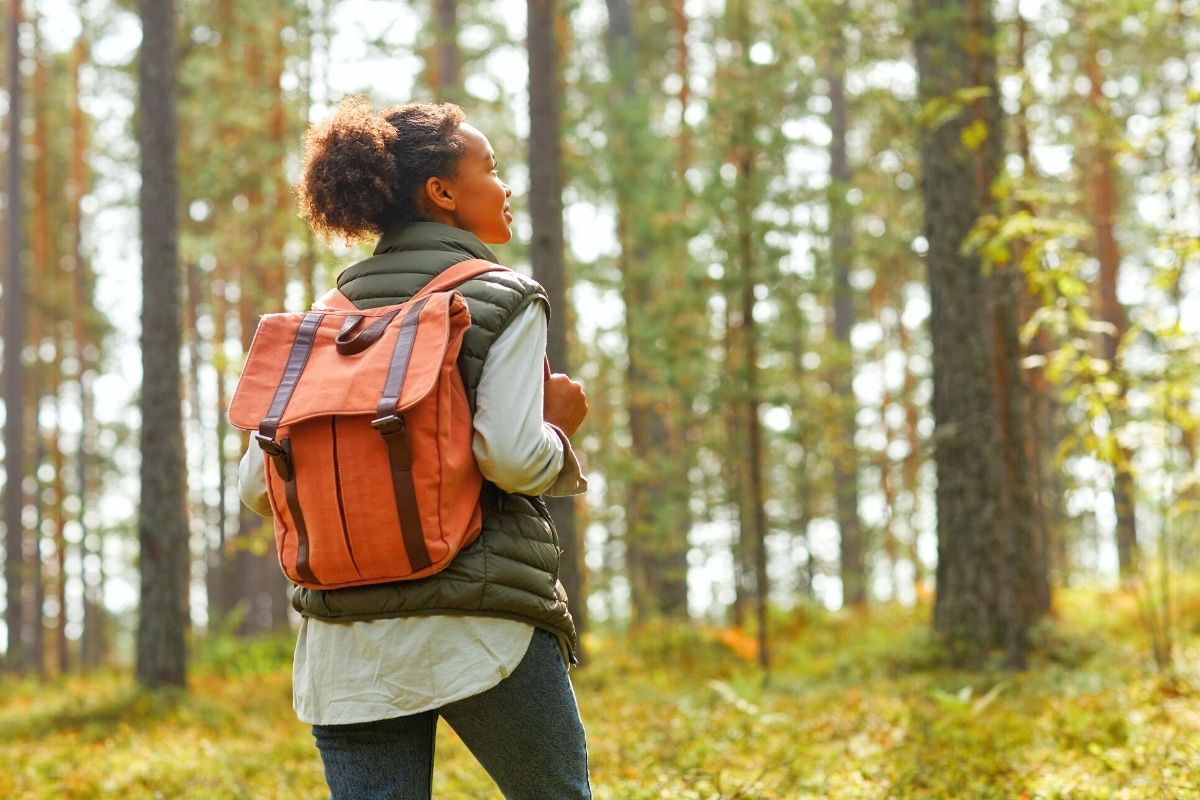 Another natural gem that lies just a short distance from the city, Liesjarvi National Park is an underrated slice of idyllic rural land.
Whether you're hiking along thickly forested paths or unwinding by the lake, you'll immediately feel at peace in this pristine preserve. It's also a forager's dream, with berry picking in the summer and mushroom hunting in the fall.
Whether you're sampling the sweet juices of fresh blueberries or digging up a prized chanterelle fungus, it's a delicious way to experience some of the very best that nature has to offer.
38 – Get a crash course in civics at Parliament House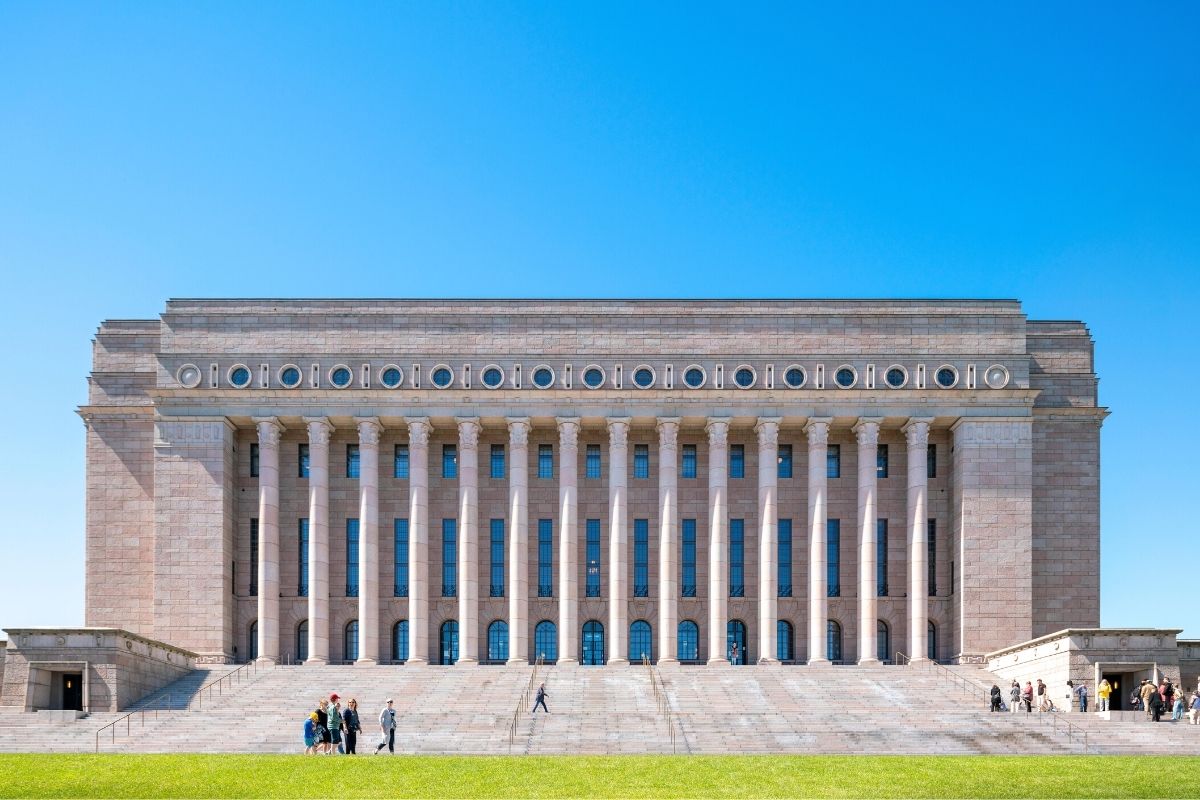 Helsinki may be a cultural powerhouse, but as the capital, it's also a significant political force. Learn more about the country's governmental functions with a visit to Parliament House, the seat of civic power.
After admiring its magnificent granite exterior, you can head inside and tour the chambers where so much important work takes place.
As a key player in the European Union and other international groups, Finland's parliamentary procedures include all sorts of fascinating processes, which you'll be able to learn about during your tour, along with the history of the building itself.
You can also visit the Library of Parliament to explore the vast research archives, or swing by the Visitor's Center to enjoy the frequent public events that take place there. And be sure to take some time to stop by the gallery to watch plenary sessions in action; you might just catch a glimpse of history being made!
39 – Hit the water at Yrjönkatu Swimming Hall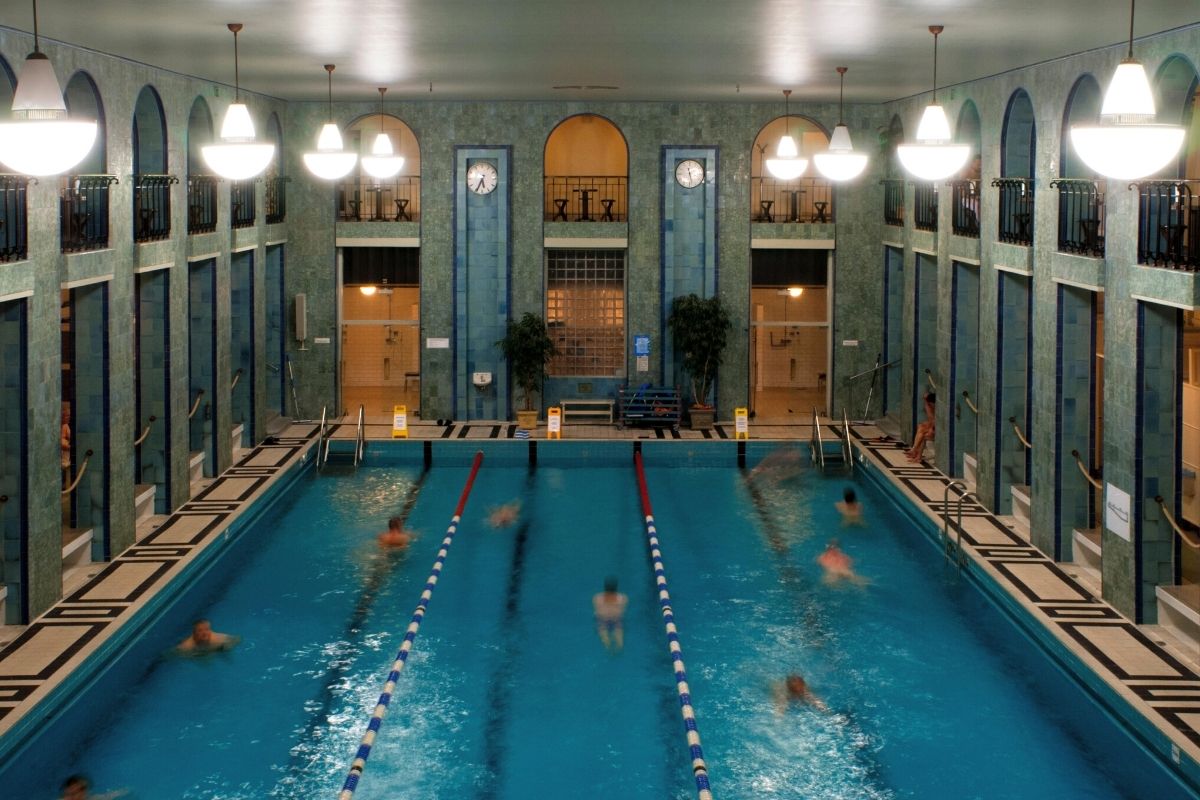 For a refreshing and somewhat opulent pool-going experience, grab your goggles and head over to Yrjönkatu Swimming Hall.
This popular complex has hosted swimmers since 1928, and serves as a magnificent example of Classical architecture. With its soaring arches and decorative accents, it's a wonderfully stylish place to take a dip.
Swimming sessions are divided by gender, and in true body-positive Scandinavian fashion, bathing suits are optional. With its excellent blend of antique style and modern amenities, it's a great spot to get in some laps!
40 – Let the whole family cut loose at Flamingo Spa and Waterpark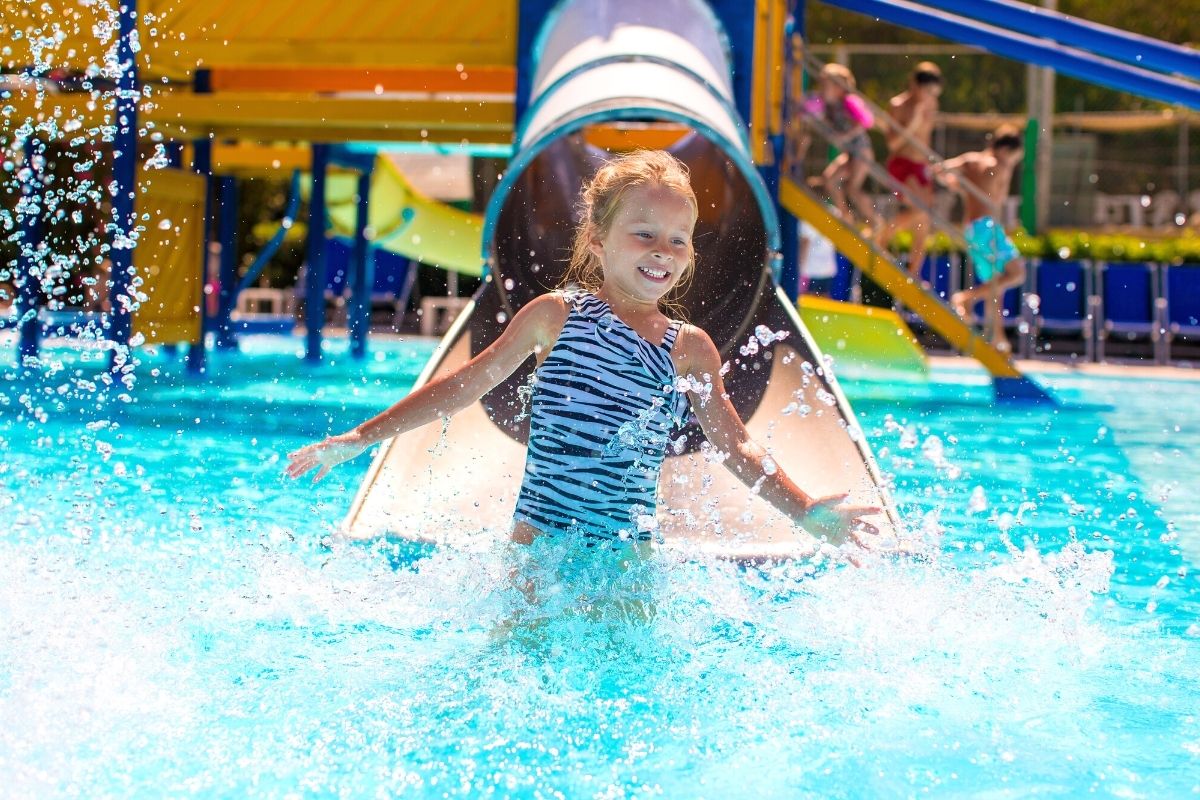 For a different sort of splashy experience that visitors of all ages can enjoy, pop over to Flamingo Spa and Waterpark. Just 20 minutes north of town in the city of Vantaa, this charming complex has something for everyone.
Kids will love zooming around on the slides, trying out some new watersports, or cutting loose in Funpark, a jungle-themed area full of play structures and plenty of water toys.
Meanwhile, adults will relish the different temperatures of the hot and cold swimming areas, the soothing mineral pool, and the wide variety of saunas. For a trip that blends relaxation with excitement, the Flamingo has got you covered!
41 – See the city in a new way with some segway tours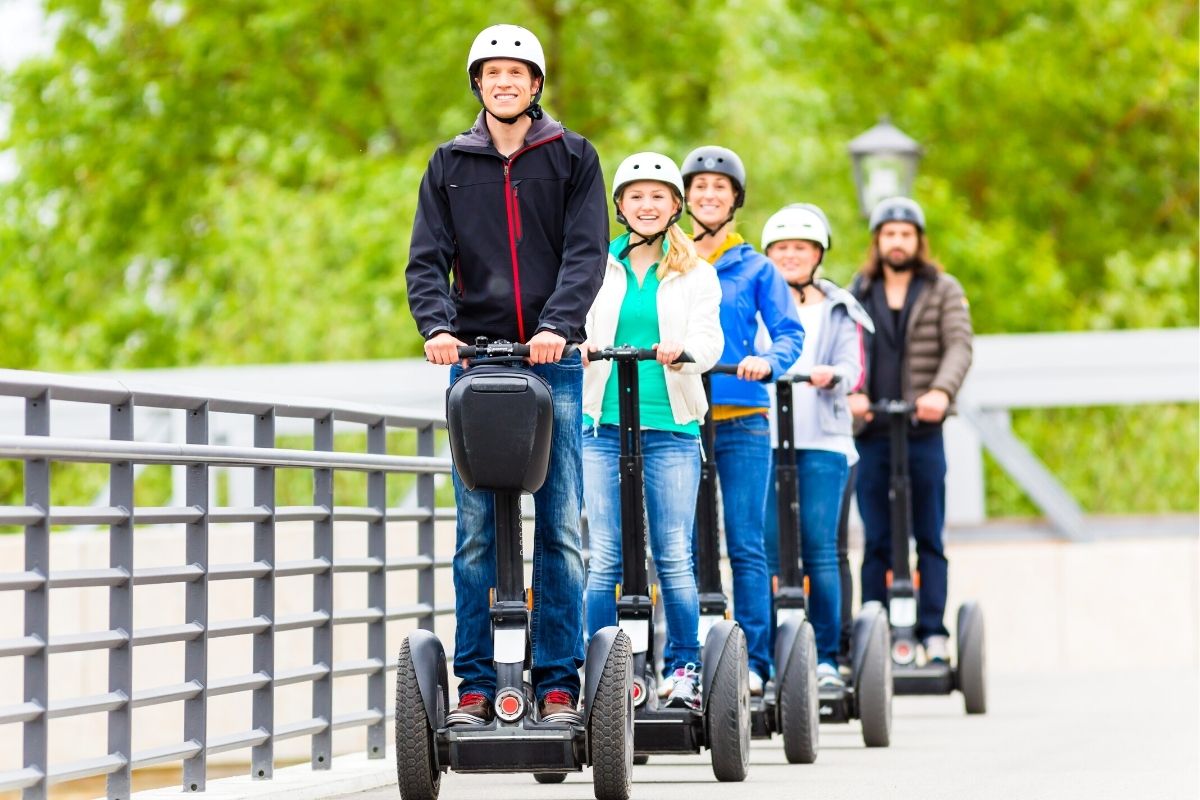 For a somewhat unorthodox – but awesome! – sightseeing option, book yourself a Segway tour.
These two-wheeled vehicles, which are powered by a motor and steered by the movements of the driver, are a great way to see the attractions that you would normally visit on foot in significantly less time.
Follow your guide past the big-name monuments and underrated spots, using the machine's dexterity to delve into spots that a tour bus would not be able to visit.
It's the perfect method for those looking to see different sides of the city and do a lot in a short amount of time – and best of all, you'll feel like a cool futuristic traveler as you go exploring!
42 – Watch the water or the stars at Tähtitorninmäki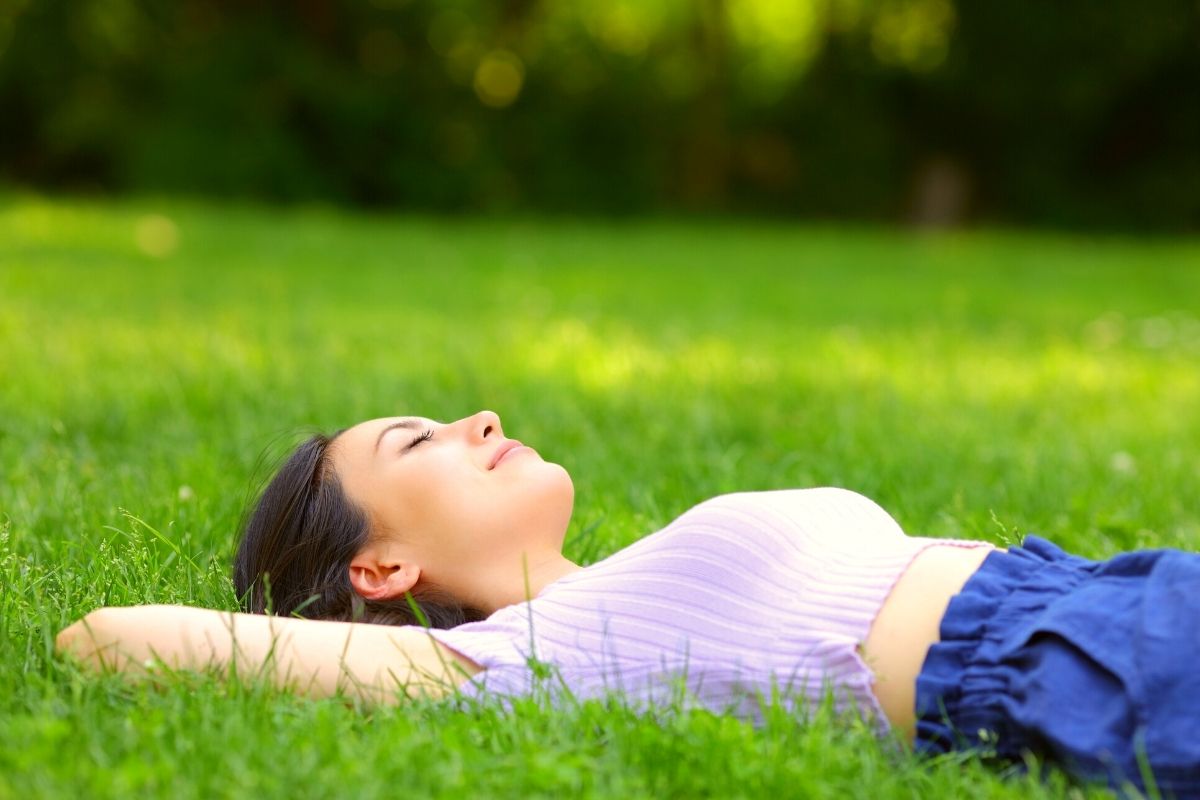 Since 1868, Tähtitorninmäki (also known as Sternwartenpark) has been a go-to place for astronomy fans. Along with excellent views of the nearby harbor, it's home to one of the coolest scientific buildings in town: the Helsinki Observatory.
This magnificent space, which dates back to 1834, once served as a temporary home for visiting astronomers and their families.
Today, it serves as part of the Helsinki University Museum, and offers guests a fascinating glimpse into the ongoing discoveries of the universe around us. Whether you want to look at the sea, the stars, or both, this park is the place to go!
43 – Bounce your way through Rush Helsinki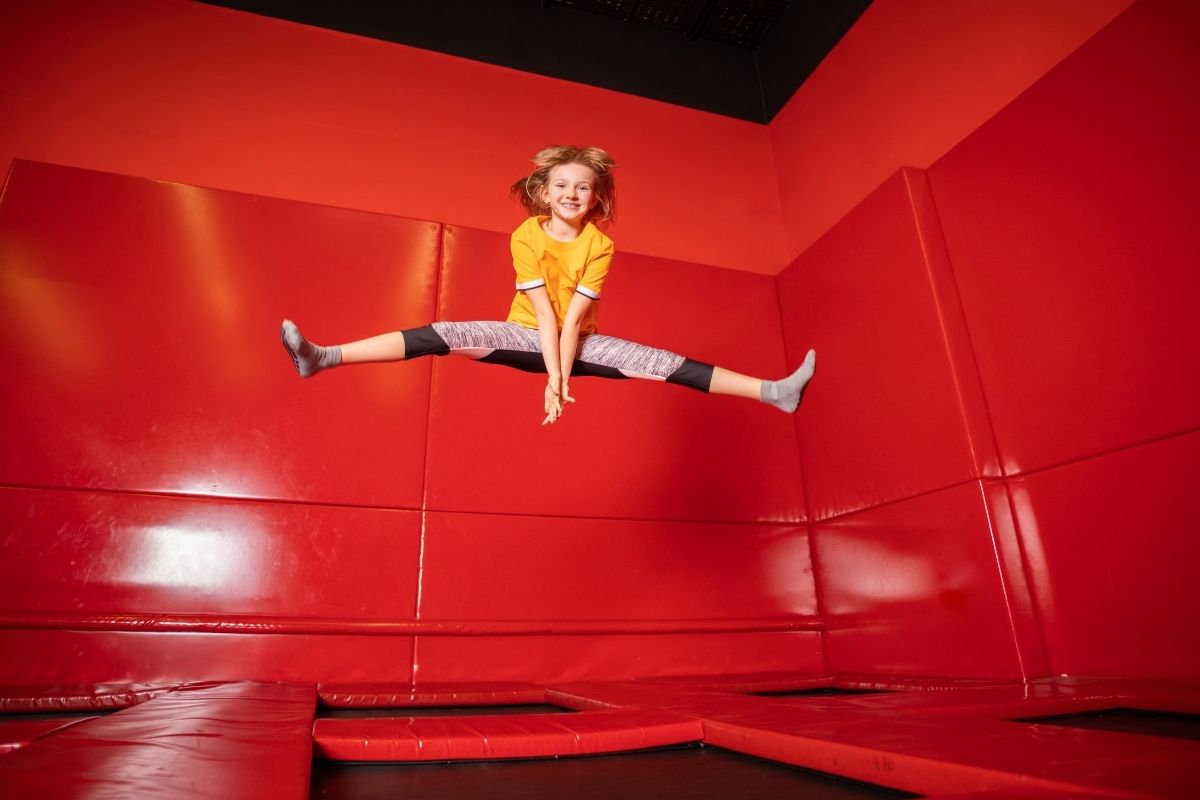 Want to relive the glory days of being a kid and bouncing around for hours on trampolines? Then head over to Rush Helsinki and get ready to hop!
This boisterous trampoline park features over 100 courses for guests to try, with fun challenges and wild bouncing opportunities at every turn. Run up walls, bound across rooms with the speed of a superhero, or fly through the air in a gravity-defying game of dodgeball.
If you're feeling daring, take a dive off of the Stunt Jump, a 16-foot plunge that will have you feeling like an action hero. And don't miss Hohto Hyppy, a lively disco that takes place on Wednesday, Friday, and Saturday evenings.
Complete with lights, upbeat music, and, yes, even a disco ball, this is a dance party that will put your childhood jump sessions to shame!
44 – Discover the wonders of some other museums in Helsinki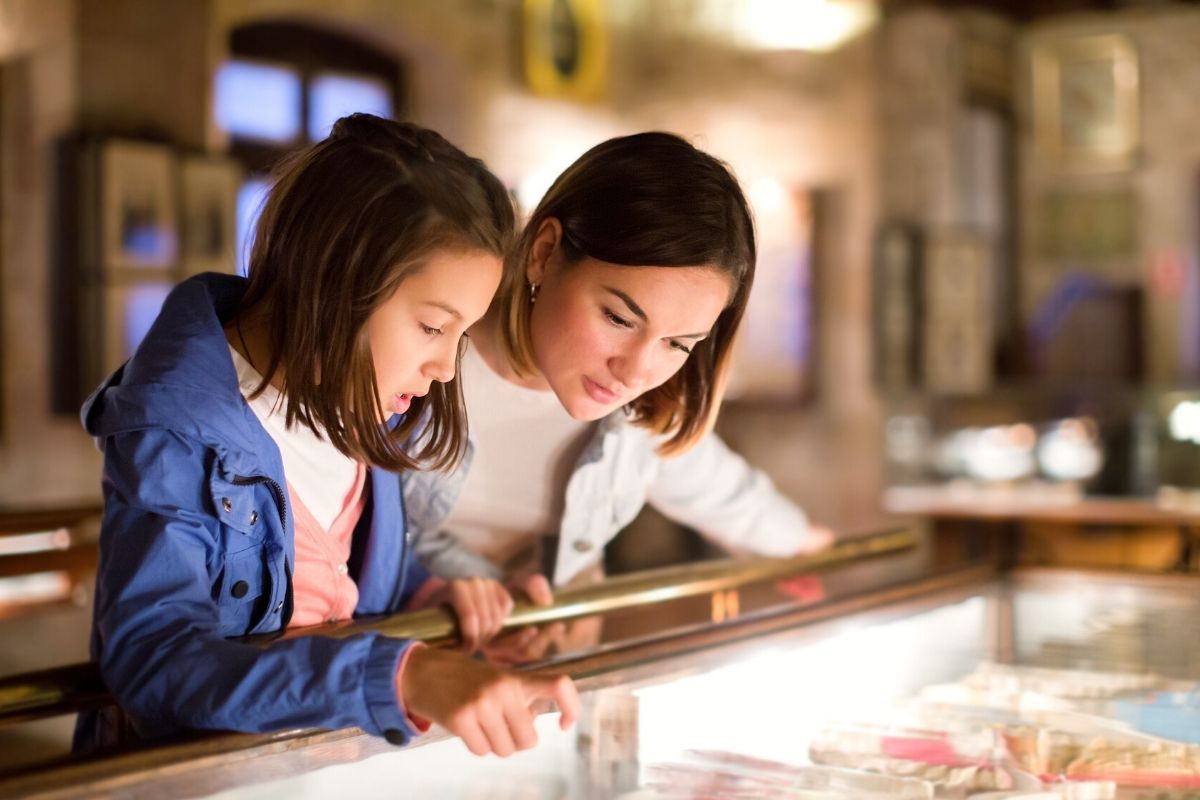 While there are tons of amazing things to do in Helsinki, you could easily spend a whole trip just going to museums! These marvelous spots are filled with their own distinctive collections and ideas, but they all share a commitment to knowledge that makes them perfect for visitors.
At Helsinki City Museum, you can explore the stories of citizens past and present, using photographs and personal items from everyday townspeople to showcase life in the capital.
Meanwhile, the Military Museum of Manege focuses on the country's conflicts and the people that fought in them, showcasing the weapons, uniforms, and tactics of war over the past 200 years.
If buildings are more your jam, a trip to the Museum of Finnish Architecture will be a massive treat, with its excellent assortment of blueprints, photos, and models that celebrate the intricate art of built environments.
And you can explore similar themes at the Design Museum, which boasts over 200,000 drawings and objects ranging from furniture and dishware to avant-garde sketches and unique textiles.
The Didrichsen Art Museum is the place to go for an intimate artistic experience, with a lovely sculpture garden and several masterpieces housed in a charming seaside villa that once belonged to prominent local art collectors.
And it pairs perfectly with the Sinebrychoff Art Museum, which features a fantastic collection of works from the past, including many pieces by the Old Masters.
With so much art and history to soak up, you may almost forget to go outside!
45 – Treat yourself at the capital's best restaurants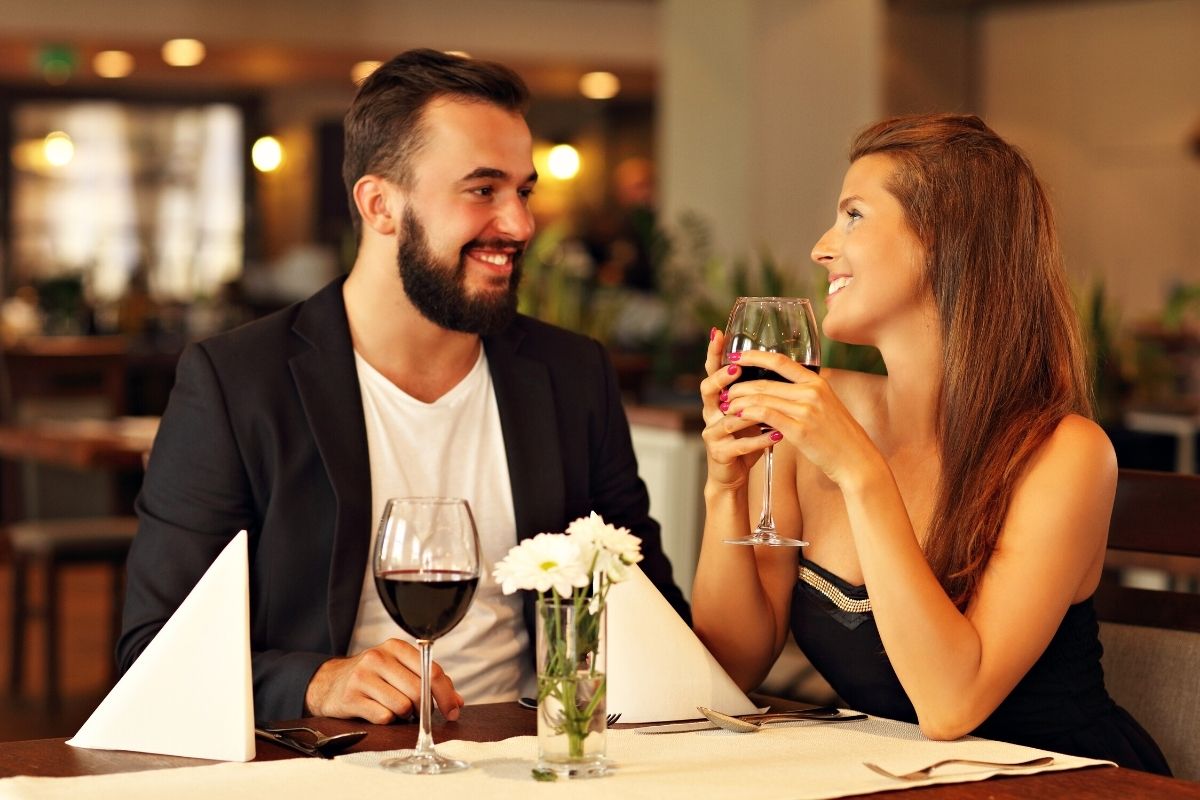 No trip to a new city is complete without trying some meals, and Helsinki is filled with delicious, stylish restaurants for every palate and budget
If you're looking for casual fine dining, try the locally-sourced dishes of Bull & the Firm, the salmon soup at Fisken på Disken, or the delectable grilled meats at BasBas Kulma.
If you're looking for places that specialize in Finnish cuisine, tuck into some crepes and 30s-era dishes at Elite, delicious blinis at Restaurant Lasipalatsi, or a scrumptious buffet at Pompier Albertinkatu.
And if you feel like getting classy with some fine dining FIX, enjoy some al fresco meals at Garden by Olo, cutting-edge vegetable courses at Ravintola Jura, or contemporary takes on Asian cuisine at Lily Lee.
Wherever you go, you'll be treated to a great atmosphere, world-class service, and fabulous dining experiences that blend innovation with tradition. All in all, the perfect ingredients for a great meal!
46 – Get a true bird's-eye view on a helicopter tour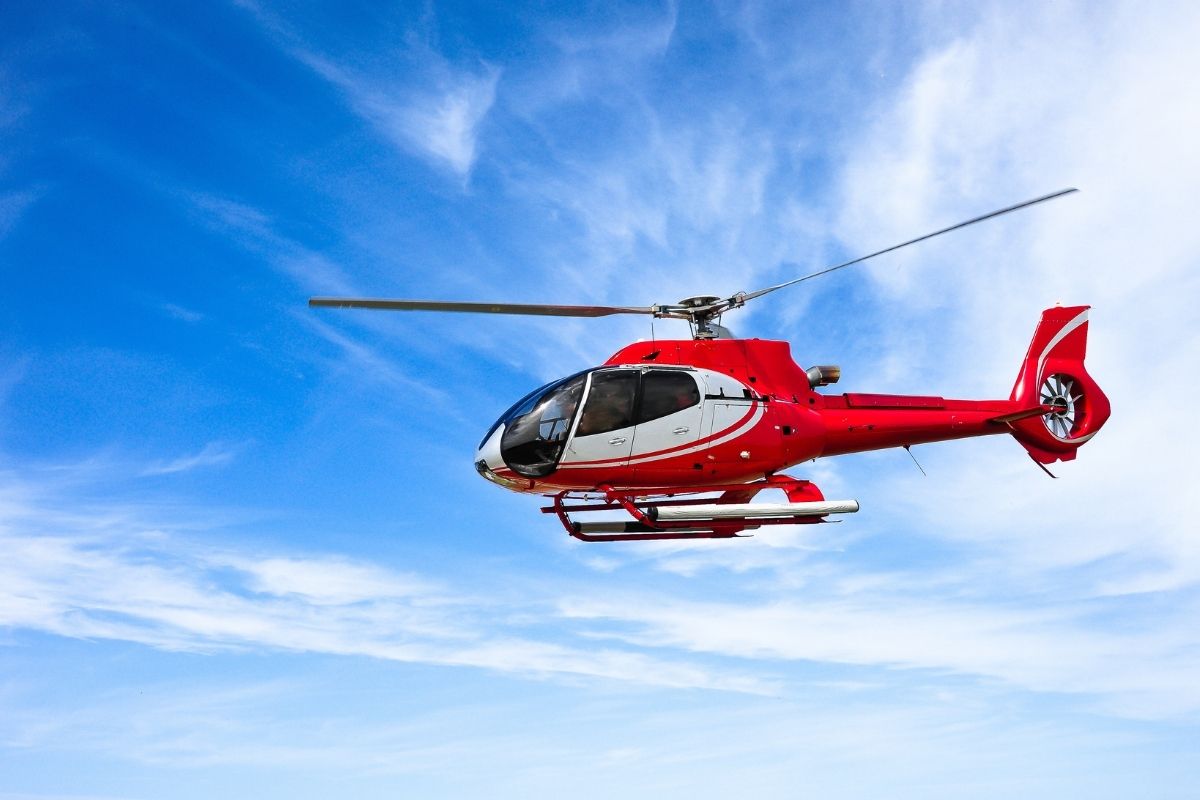 If you liked the Flying Cinema Tour, then you'll love taking a helicopter tour!
This real-life version of an overhead view will take you high over the skyline, offering jaw-dropping glimpses of beautiful beaches, iconic churches, and unique historical attractions.
It's a wonderful opportunity to see the city and the country all in one go, with much closer proximity to the sights than you would get from a plane
If you want a truly comprehensive view of the capital – literally -, you can also pair your experience with a RIB boat tour, swapping clouds for the water in a day full of thrills and incredible sights.
Rest assured, your time in a chopper will be utterly unforgettable!
47 – Zip, climb, and more at the city's adventure parks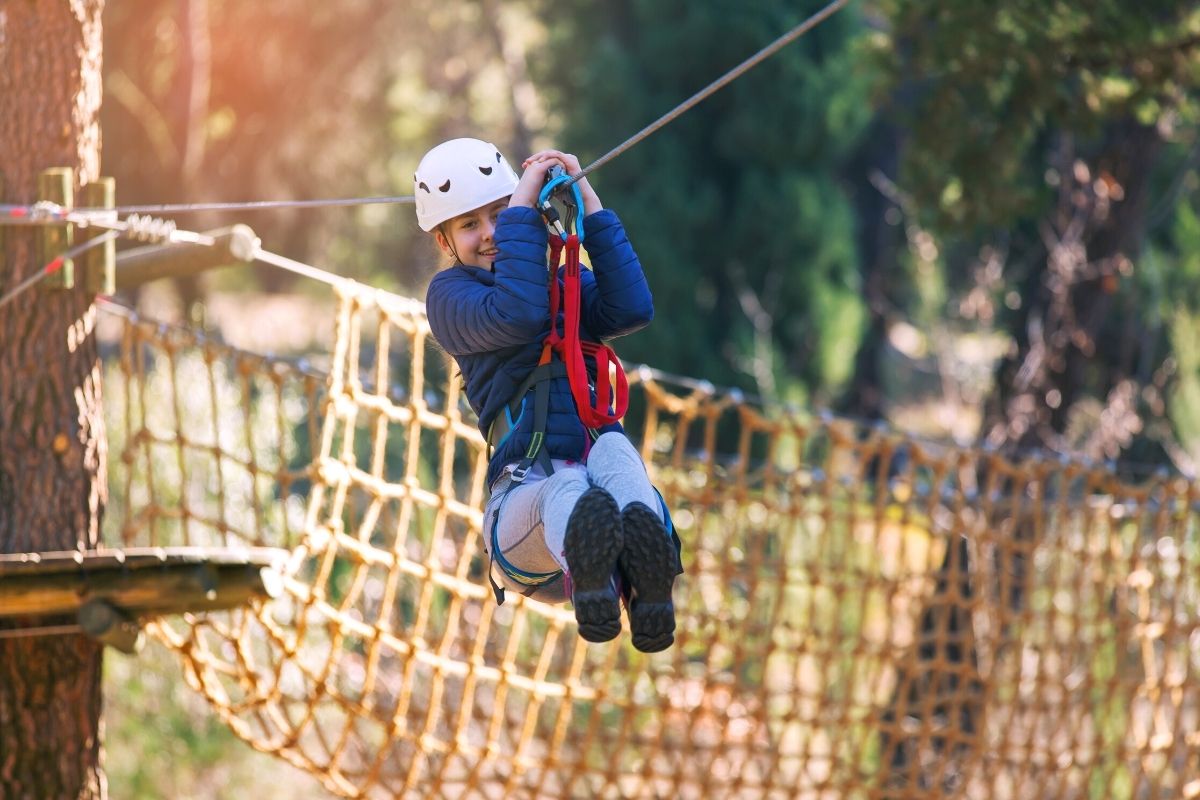 Whether you like soaring through the trees, scaling ropes, or testing your balance on elevated bridges, Helsinki's adventure parks are ready to provide some action!
At Zippy Park, you can glide through the woods on several unique ziplines FIX, then try out some of the awesome attractions closer to the ground, including trampolines, climbing walls, and obstacle routes.
Or channel your inner squirrel at Seikkailupuisto Korkee Mustikkamaa, as you navigate ten exciting ropes courses interwoven through the forest canopy.
You can also see more of this awesome scenery on a Mustikkamaa tour, where you'll be able to explore the island's pristine woods and beaches in a slightly more relaxed fashion.
So strap yourself in and get ready for adventure – the Finnish way!
48 – Check out some different theatres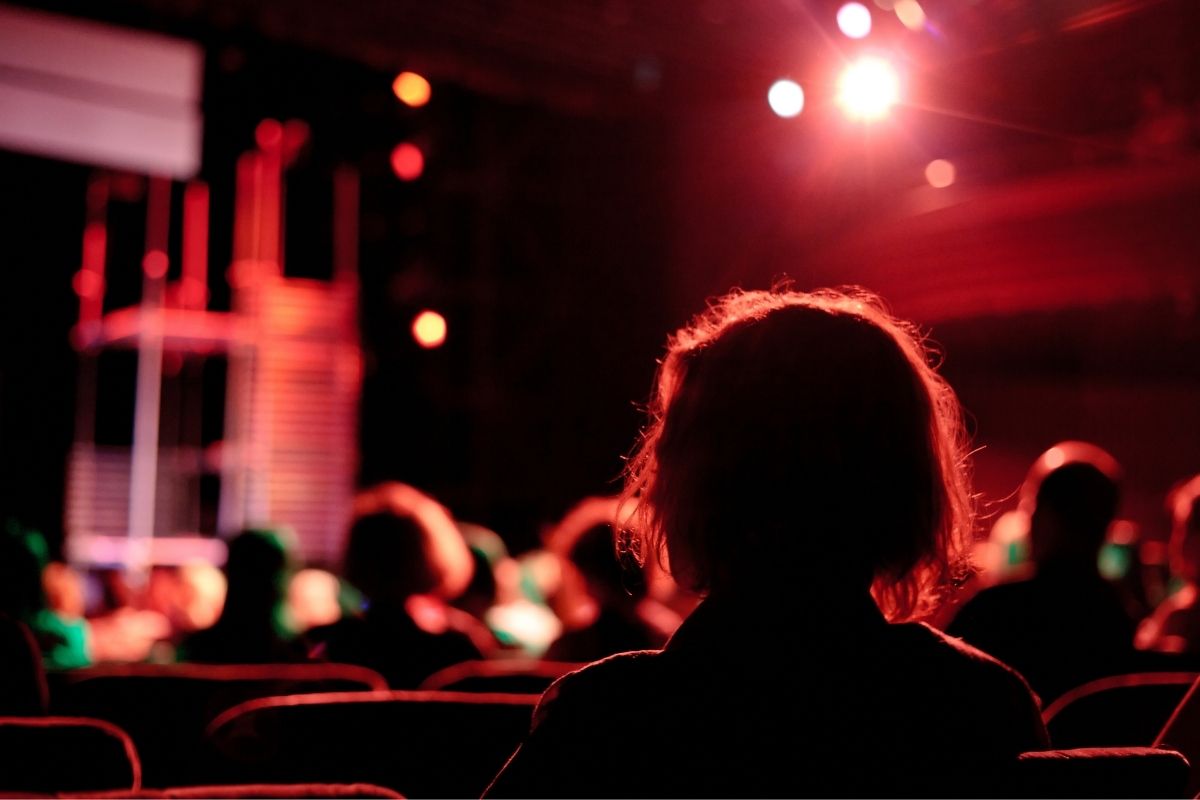 When it's time for some more live entertainment in the city, you'll find some excellent theaters to choose from.
Aleksanterin Teatteri (Alexander Theater) has been a civic fixture since the 1870s, and hosts everything from operative performances to circus acts inside its opulent walls.
Meanwhile, the 150 year old Finnish National Theater is the perfect place to go for some wonderful plays, with everything from Shakespeare to contemporary productions appearing onstage.
Whether you want variety or prefer to stick to more traditional theater, you'll find plenty of wonderful ways to fill an evening!
49 – Take a snowmobile for a whirl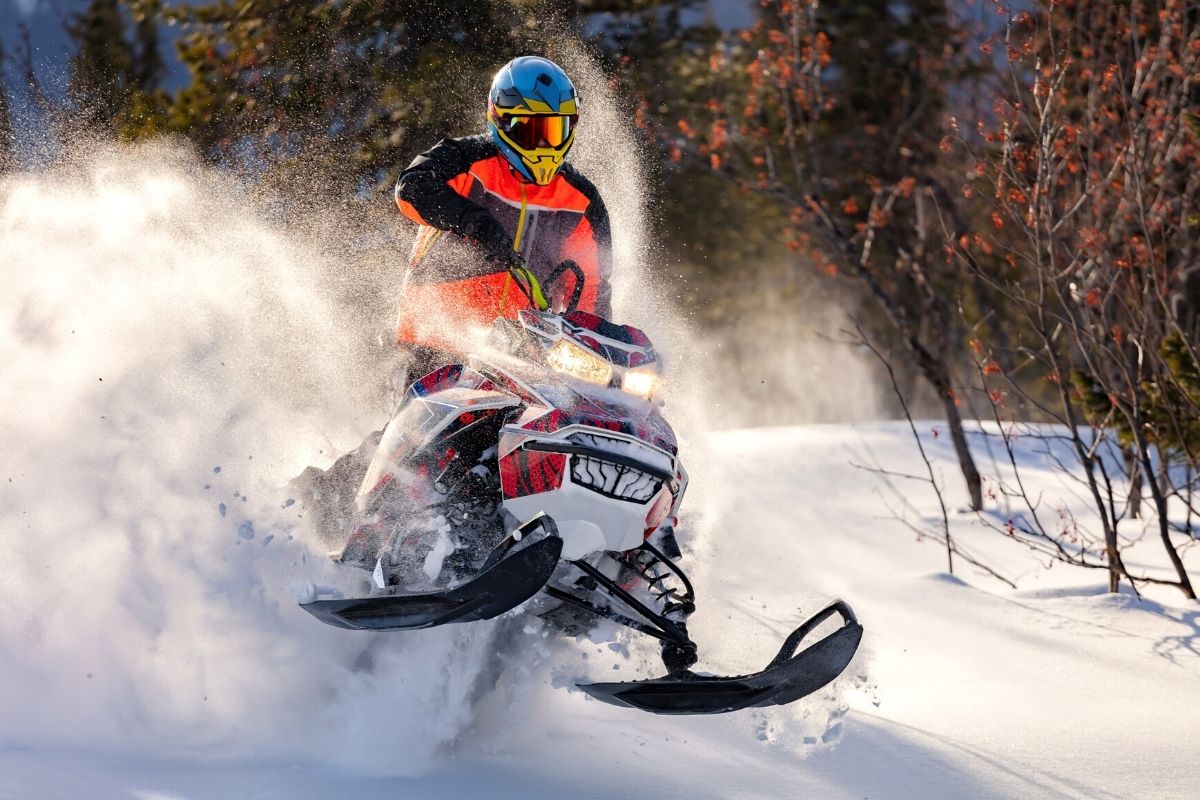 If you're not normally a fan of winter, you may change your tune after a trip on a snowmobile!
This is one of the most adventurous things to do in Helsinki, and a great way to see the gorgeous rural scenery at its snowy finest.
Zip along crisp, frozen woodland trails, and enjoy the wonders of the Gulf of Finland, where the gorgeous forests meet the rolling sea.
While these landscapes are amazing all year round, they are especially striking when decked in the ice and snow; so grab a helmet and see the beauty for yourself!
50 – Take a tour of the Helsinki Olympic Stadium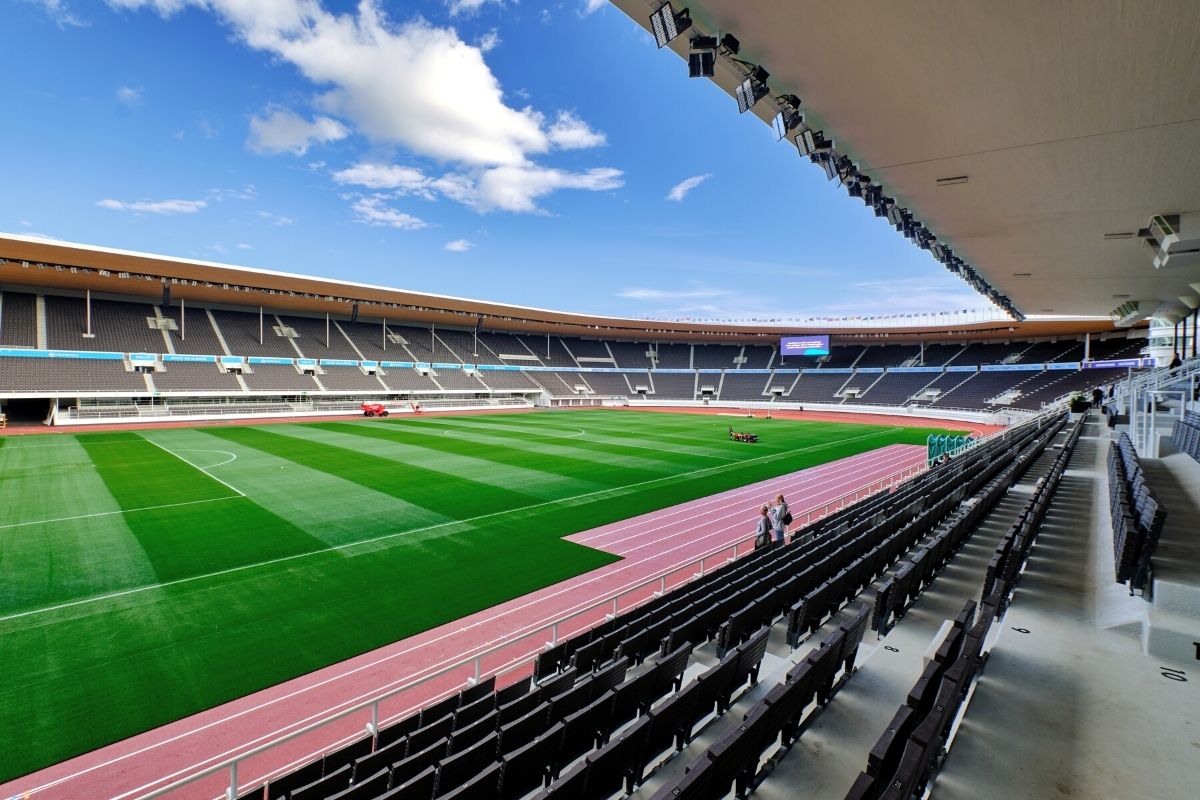 With an exuberantly active culture, it's no surprise that Helsinki once hosted the Olympic Games – specifically, the 1952 summer event.
And you can still experience a bit of this sporting history when you visit the Helsinki Olympic Stadium.
Although the games themselves took place in the 50s, the building itself dates back to 1938, when renowned Finnish architects Tovio Jäntti and Yrjö Lindegren designed it in preparation for the 1940 Olympics.
Although the original events were canceled due to World War II, the stadium finally got its due 12 years later, and today, it features a top-notch museum that showcases the stories of that exciting athletic season.
Check out the exhibits in the Finnish Sportsmuseum, which showcase some of the amazing stories and triumphs of the games. Then climb to the top of the 235-foot-high Stadium Tower to enjoy great views of the city below.
Fittingly, the stadium still hosts a wide variety of sporting events, as well as concerts, so check the calendar before you go to see what's on. And if you're craving some more sporting action, head over to neighboring TAHTO, a massive tribute to the athletic world.
With thousands of books, photos, and magazines – not to mention some amazing sports memorabilia and exhibits covering everything from football and outdoor adventures to e-sports and Formula One car racing -, it's the perfect place for fans of every type of game.
After seeing all of these awesome exhibits, you just may feel tempted to take up a new athletic activity yourself!
51 – Kick back and enjoy some other great parks in the city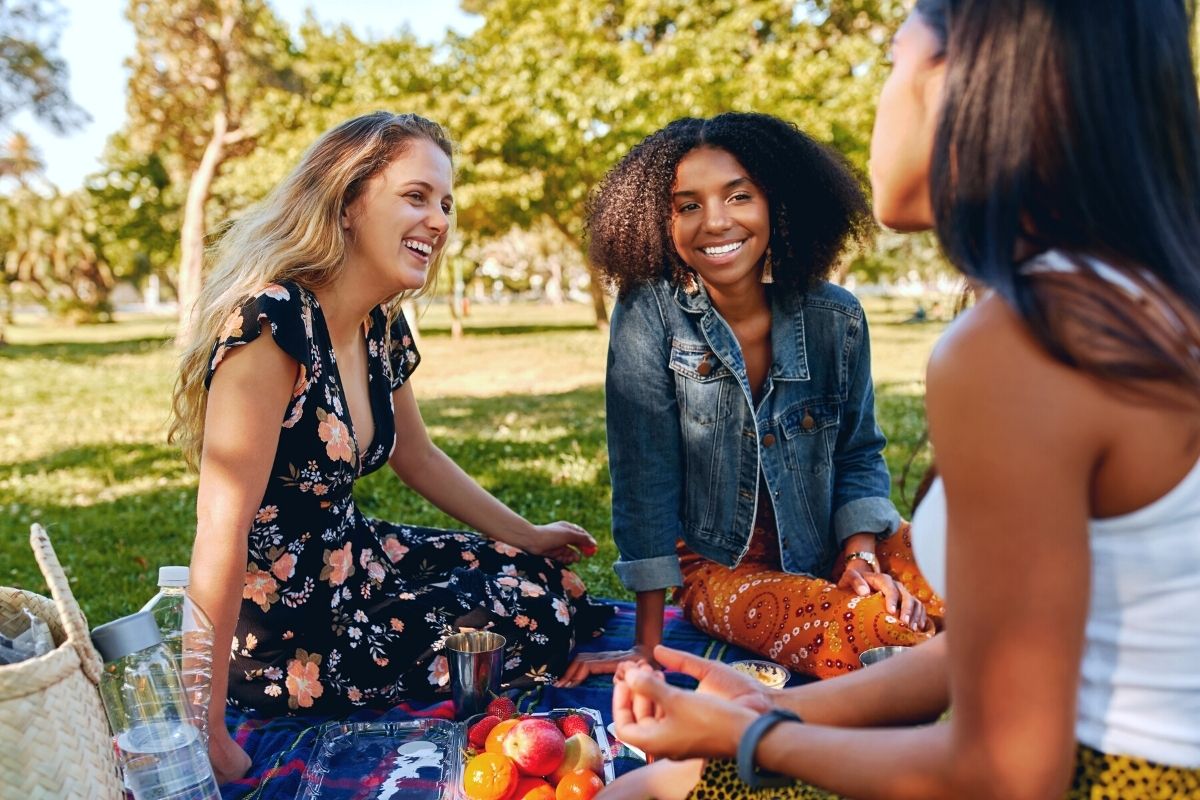 Despite its cosmopolitan vibes, Helsinki has plenty of awesome public parks to discover during your stay
Old Church Park gets its name from Helsinki Old Church, which is its crowning visual feature; but it also features some other unique historical sites, including a cemetery that holds the remains of the 1710 plague.
Botany fans should take some time to linger at Haaga Rhododendron Park, a scenic former research area famous for its many variations of the beloved flower, some of which were first bred in that very spot!
At Hesperia Park, recreation is the name of the game (literally); skate, fish, camp, or swim, or try your hand at sports ranging from yoga to basketball.
Or get in touch with nature at Central Park, which, much like its New York counterpart, offers a gorgeous green refuge in the heart of the city; keep an eye out for flying squirrels as you walk around!
And you'll be able to enjoy a wonderful mix of history and outdoor delights at Sinebrychoff Park, a former private garden with English-style landscaping CHECK, walking paths, and a playground.
So join the locals and relax in some of the most tranquil spots in town.
52 – Head out on a jet boat tour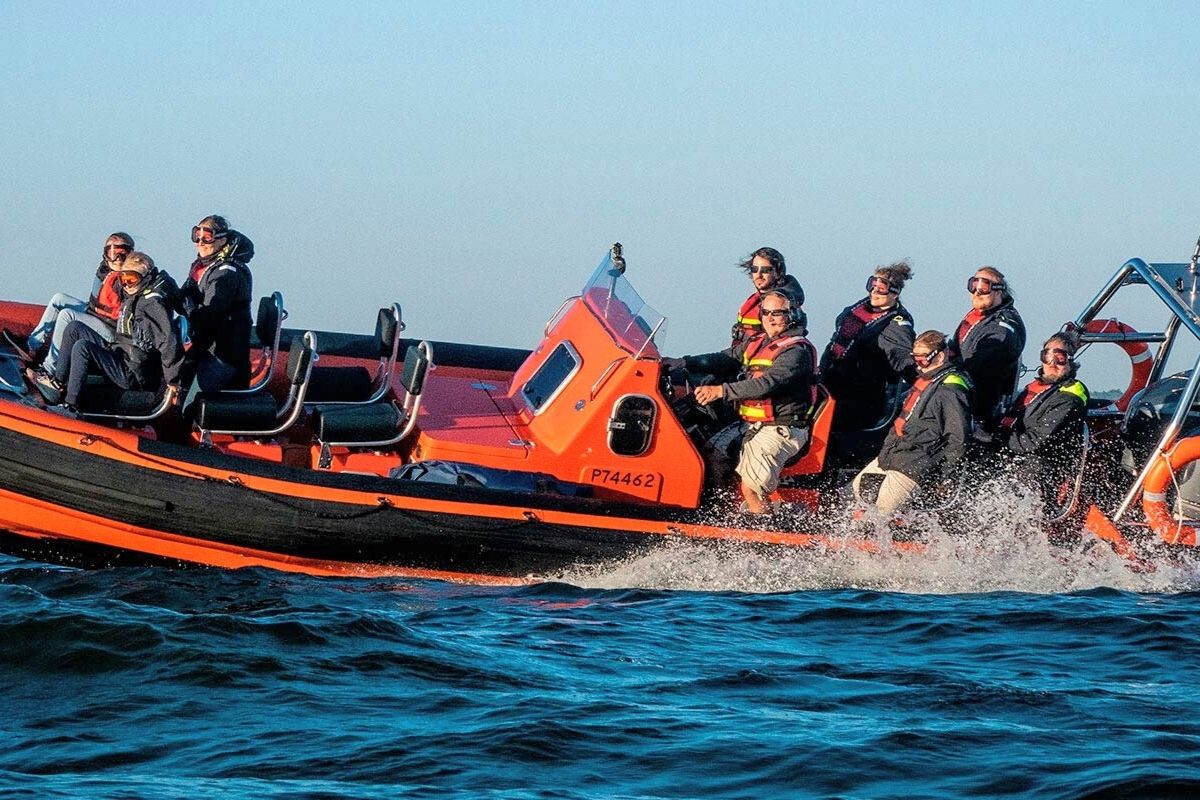 With their stellar combination of speed and precision, jet boats are a terrific way to see the sights.
Zoom through the bays to get new perspectives on urban sights, or zip out to a nature reserve, where you can cut through the water with ease as you keep an eye out for diverse local wildlife.
With the wind in your hair and the sea at your back, the possibilities are endless!
53 – See sweets in a whole new way at the Fazer Visitor Centre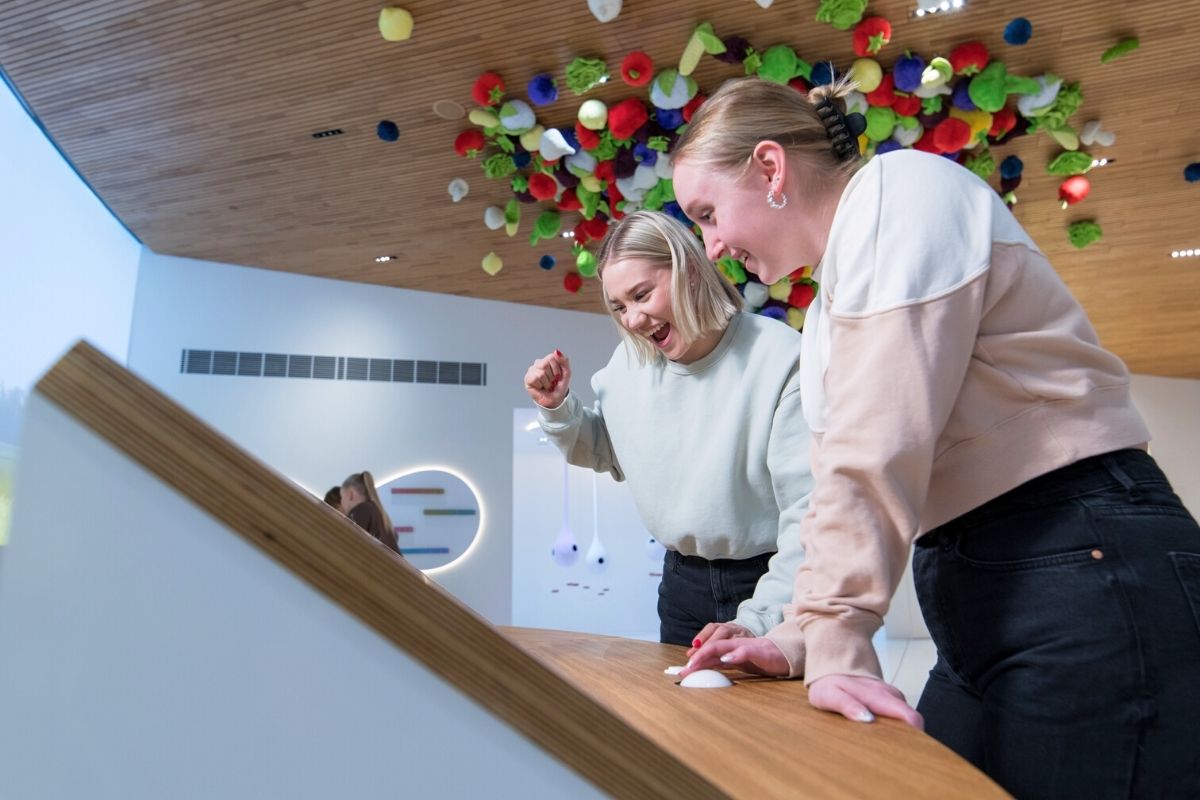 Just half an hour from the capital, the Fazer Visitor Center offers a unique introduction to one of Finland's favorite chocolates.
Given the subject matter – and the free samples -, a visit to this factory is a treat in and of itself.
But it's also a great showcase for some cutting-edge museum technology, from multisensory historical exhibits to virtual reality programs that take you through the production process in a whole new way.
Innovative art and delicious candy? It really doesn't get much better than that!
54 – Splash and slide through some excellent waterparks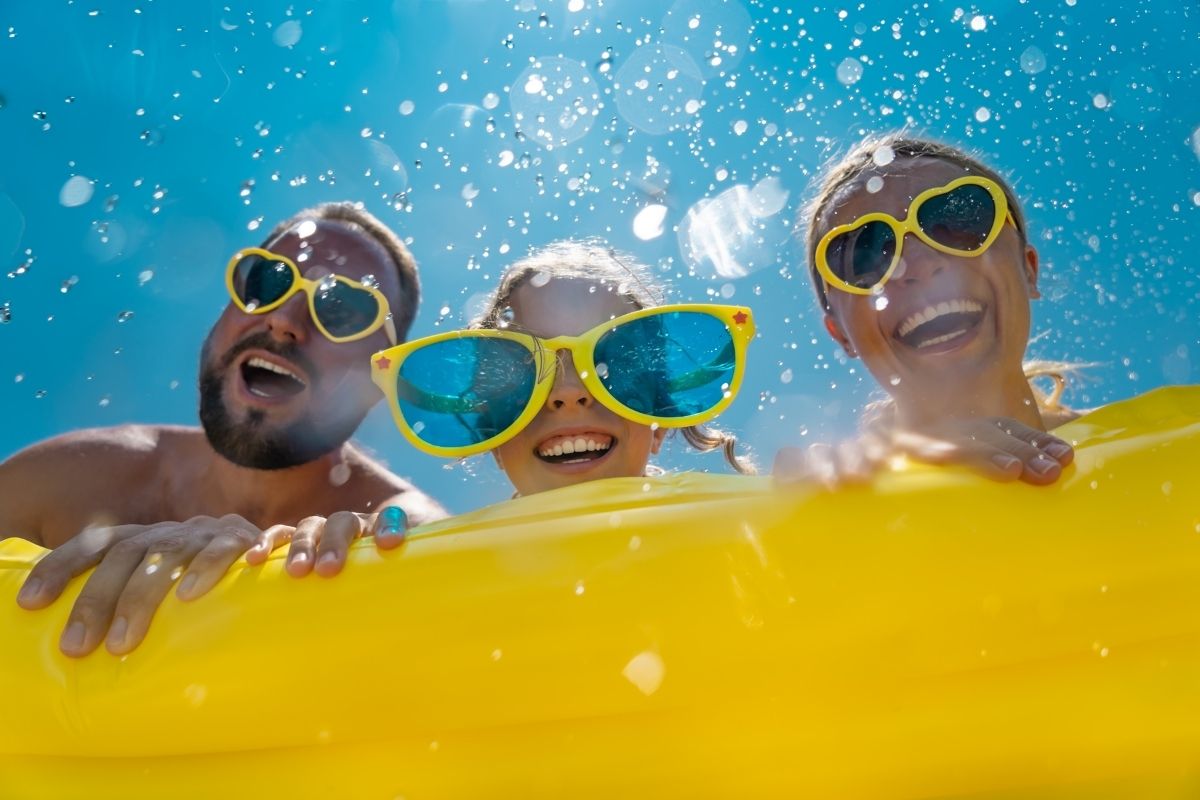 There are tons of amazing water-based things to do in Helsinki, but if you're willing to venture a little further out of town, there are some fantastic attractions waiting for you.
Two hours away, Tykkimäki Aquapark offers some fun-filled respite from the heat, with water-filled playgrounds, high-speed body slides, and a massive swimming pool to practice laps.
And another three hours to the north lie the treasures of Tropiclandia, where every day is on island time.
Even if it's too cold to enjoy the outdoor waterslides or the jacuzzi, you can still keep warm in the main attraction: a massive indoor aquatic spread featuring wave pools, lively rides, and more relaxed swimming areas for kids and grownups alike, all kept at a balmy temperature the whole year through.
So whether you're soaking up the summer sun or hiding from the bite of winter, these waterparks have got you covered!
55 – Channel your inner sleuth with some scavenger games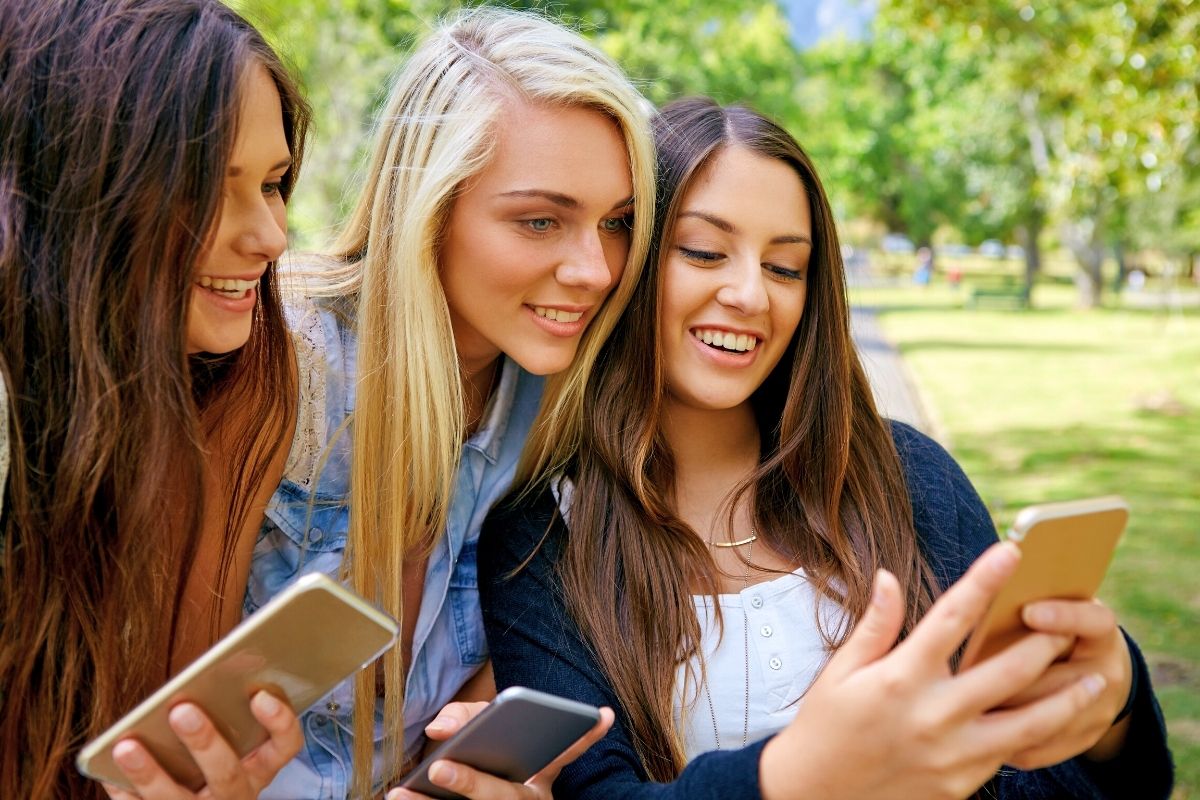 With a killer combination of fun puzzles and fascinating history, scavenger games are a great way to learn more about the city.
Comb through riddles and clues as you explore some of the most famous spots in town, from Market Square to the Finnish National Theater. Along the way, you'll get to test your teamwork and observational skills, as you delve into little-known facts about each of the stops.
You'll feel like a proper detective as you dive into this world of urban mysteries – it's definitely one of the most exciting things to do in Helsinki!
56 – Strap on some skates at Ice Park Helsinki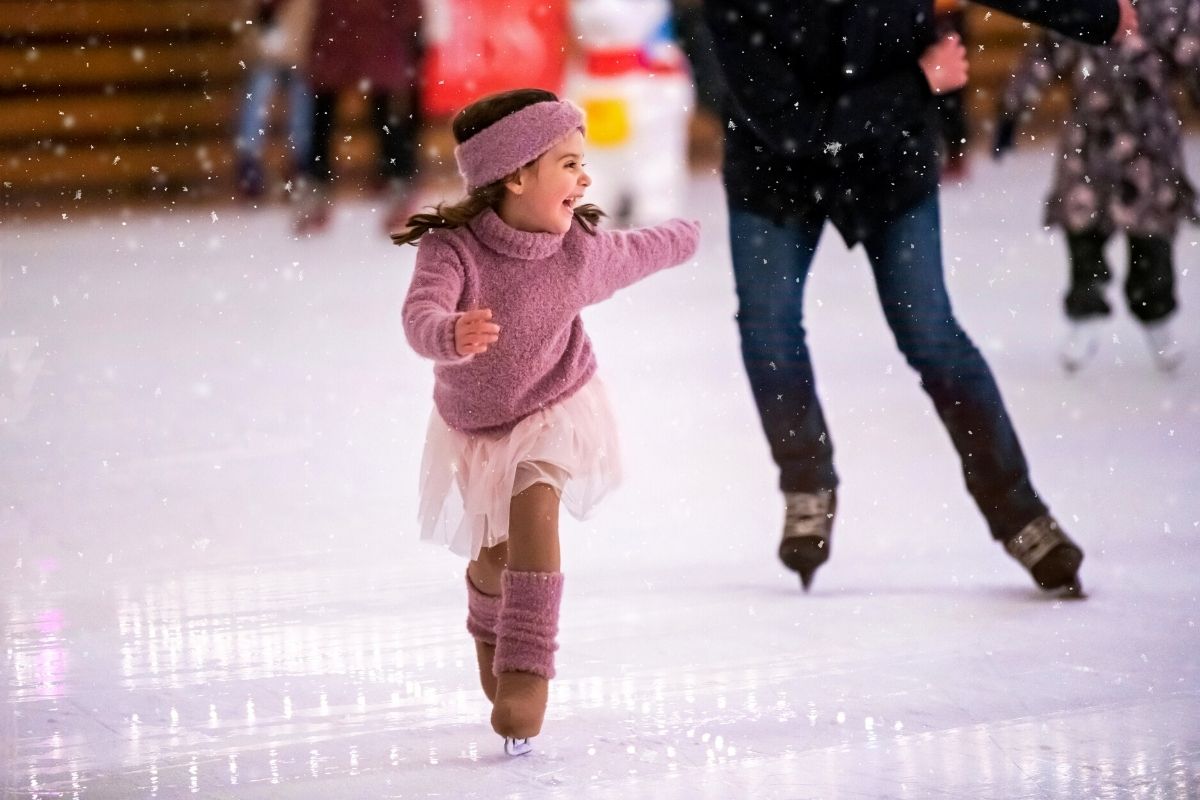 Another great place for some cold-weather fun, Ice Park Helsinki is the perfect place to enjoy the season like the locals do. The main attraction here is skating, with a high-quality rink and rentals available.
Even if you've never gone out on the ice before, you're bound to have a fabulous time! And after your session, you can tuck into some hot chocolate while enjoying the beautiful scenery in the middle of town.
You'll quickly see why the capital has such a reputation as a winter wonderland!
57 – Try the games at Casino Helsinki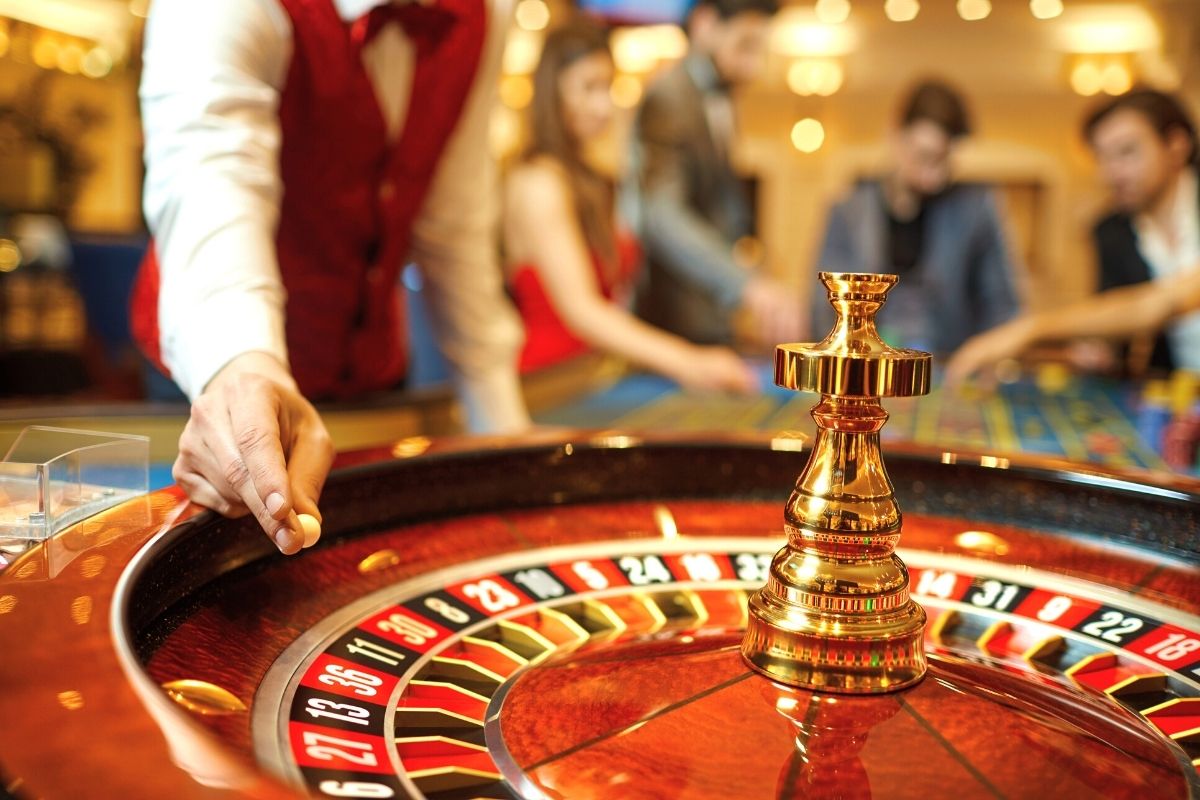 Feeling lucky? Then test your mettle at Casino Helsinki, which has been one of the area's premier luxury destinations for 30 years.
This top-notch destination offers all of the traditional games, from poker tables and slot machines to lottery draws and sports betting options. But it's also a great place for some live performances, with a popular dinner and show combo and a healthy roster of performances.
So swing by and enjoy a little bit of class – and maybe win some extra money!
58 – Celebrate in style with some festivals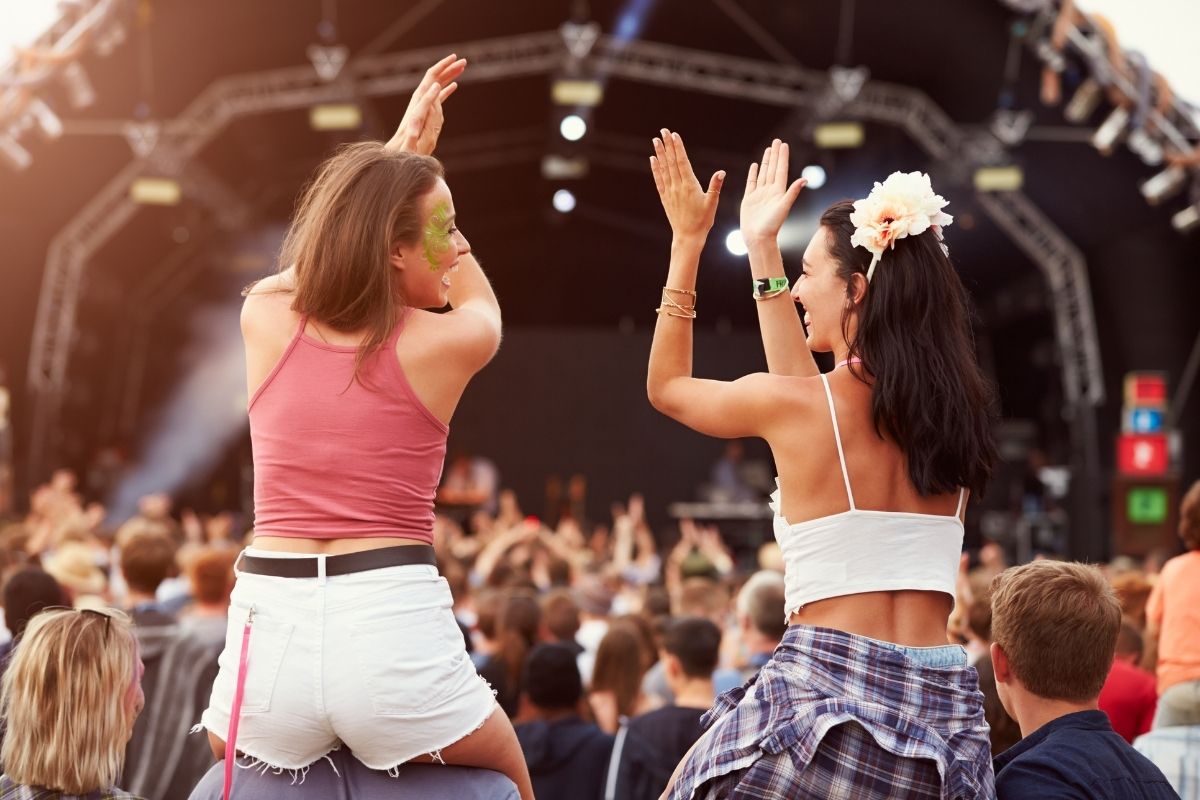 Along with some excellent year-round options, Helsinki is home to some pretty amazing festivals. And one of the most popular is… well… the Helsinki Festival!
This summer staple is the largest arts festival in the Nordic world, offering hundreds of performances from every medium.
Whether you want to absorb some classical music or watch a daring circus act – or maybe a bit of each! -, you can immerse yourself in the creative scene for which the area is so well known.
If your tastes run more towards modern media, check out the Flow Festival, a massive summer event that routinely draws headliners from a wide variety of musical genres. And if you prefer to focus on visual splendor, then Lux Helsinki is the event for you.
This beloved wintertime event seeks to break up the long, sunless days with an impressive array of vivid, colorful light displays, many of which are projected directly onto buildings.
No matter the season, there's always something to celebrate in the city!
59 – Sample the vibrant nightlife of Helsinki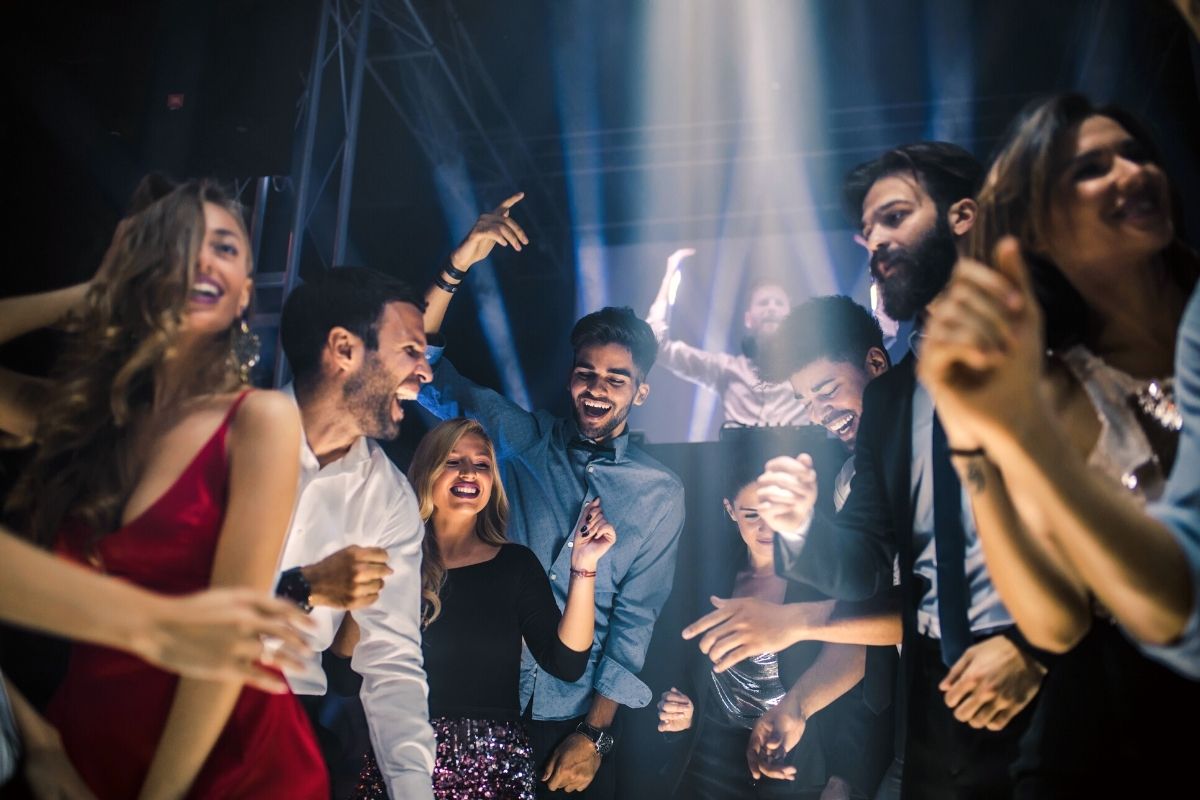 Sure, the festivals are great… but you don't have to wait until they roll around to have a good time! With an active and diverse nightlife scene, the capital has more than enough options to keep you partying all the way through your trip.
Tavastia, which has been drawing crowds since it opened in 1970, is a particularly popular option; its lineup of rock acts spans countries and eras, and it's still a great place to catch up-and-coming acts.
You can also enjoy a cozier experience at LGBTQ-friendly Fairytale, or try your hand (and voice) at karaoke at Apollo Live Club.
And with tons of other party spots around town serving up everything from live music to a tiki bar atmosphere, you can be sure that every night out is a unique experience all its own.
So lace up your party shoes and see what the scene has to offer!
60 – Enjoy drinks with a view at the best rooftop bars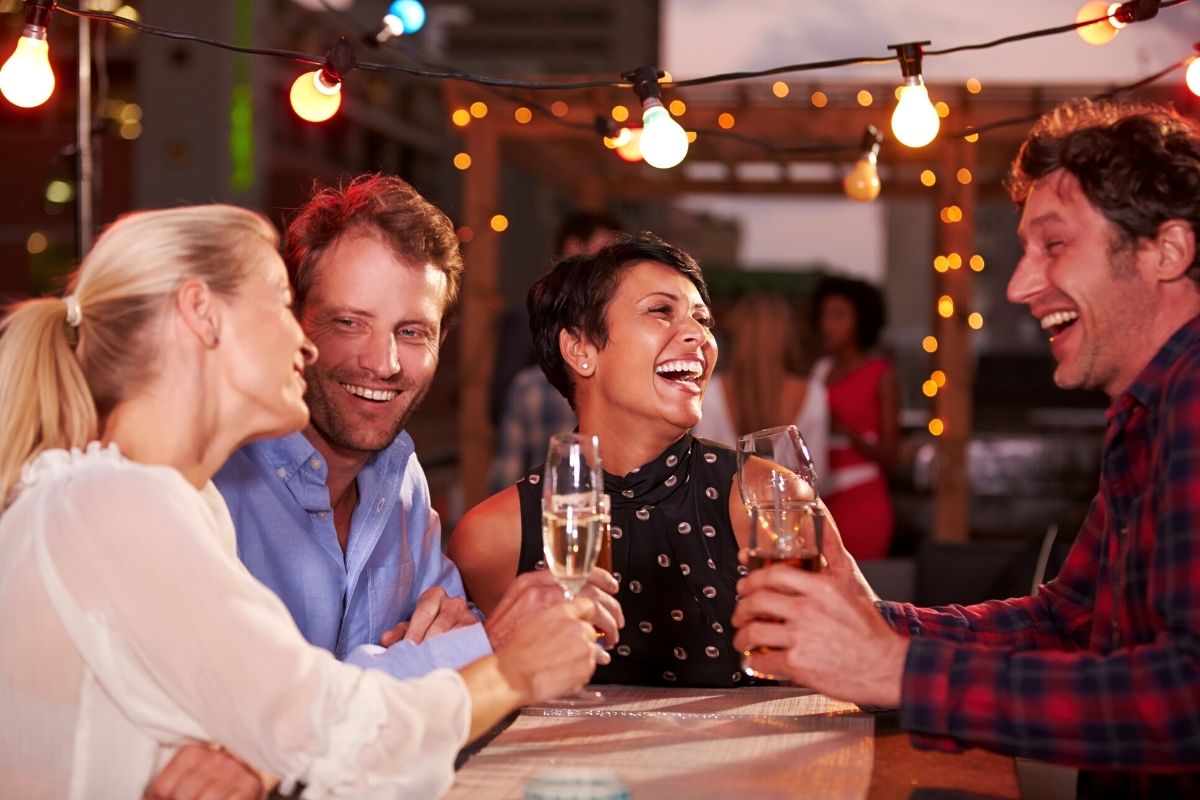 Another great way to enjoy the city – albeit a little quieter than the clubs -, rooftop bars blend classy surroundings, great views, and unique drinks.
When the summer is at its peak, Stockman Roof by Ravintola Teatteri is the place to go, with DJ sets, tasty cocktails and rose', and great views of the whole town.
The stylish restaurant 10. Kerros – located in the heart of Helsinki – has a panoramic view of the city, traditional cooking methods and highlighted ingredients.
And when it comes to views that combine the urban with the rural, you can't do much better than Ateljee Bar, where you can enjoy a refreshing mojito while enjoying a lovely blend of city and sea.
Best of all, many of these bars are attached to hotels, so you'll have an equally elegant place to stay after all that revelry!
How to get to Helsinki?
With an airport transfer, you can easily travel between town and Helsinki Airport, which services a wide range of international destinations.
Where to stay in Helsinki?
Just a mile from Kamppi Shopping Center and 1.7 miles away from Uunisaaren Beach, Hotel Mestari blends convenience with class, offering breakfast buffets and stylish, fully furnished rooms.
Or kick back in the elegant trappings of Marski by Scandic, where you can enjoy some treats at the onsite restaurant, bar, and coffee shop, squeeze in a workout at the gym, or explore the touristy delights of the nearby Esplanadi shopping area and Market Square.
If you like your stays to be environmentally friendly, then you'll love Radisson Blu Seaside Hotel, which features ecological designs, fresh seafood, and plenty of inspiration from the city's nautical history.
And if you want a great homebase for adventuring all over the city, then you'll love Hotel Finn, which is just a short walk from Helsinki Central Station and Yrjönkatu Swimming Hall, as well as a variety of excellent restaurants.
Visiting Helsinki on a budget?
While the city sometimes gets a reputation for being pricey, there are plenty of awesome things to do in Helsinki without breaking the bank. Free walking tours are a wonderful, cost-effective way to see the capital's coolest sights – all you need is some tip money for the guides!
Visit iconic spots like Senate Square, Uspenski Cathedral, and the University of Helsinki, while learning all about Finland's unique culture and history. And if you want to see a lot of attractions in a cost-effective manner, then consider purchasing a Helsinki Card for your trip.
It essentially functions as a combo pass, with sightseeing excursions, admission to top attractions, and public transit all included in the price. Choose the 24-hour, 48-hour, or 72-hour option, then enjoy easy access to the city's world-class destinations.
It's the perfect option for ambitious travelers on a budget!
Where to go next?
Another place to check out, in northern Finland, is Rovaniemi – the capital of Lapland! This city is known for being the home town of Santa Claus and for viewing the Northern Lights.
If you feel like venturing out of Finland for a bit, you can easily visit some other countries during your stay in Helsinki – and they have plenty of treasures for you to discover!
While Tallinn, which sits just to the south, can easily be explored on a day trip (see #19), Estonia's main city has enough excitement to warrant a longer visit. Whether you're admiring gorgeous churches, relaxing on the beaches, or immersing yourself in the city's growing artistic culture, you'll find plenty of hidden treasures and jaw-dropping sights that rival those of any large metropolis. Add in great hiking, unique museums, and a renowned food and drink scene, and you have all the makings of a great vacation.
And just an hour's flight to the west (or, if you're feeling adventurous, a 16-hour ferry ride), the cosmopolitan and natural delights of Stockholm await you. Sweden's capital is the perfect place to get a taste of the country's culture, whether you're enjoying contemporary photography, learning about the indigenous Sami culture, or catching a glimpse of Viking artifacts. But it's also a great place for some outdoor activities, from hiking and kayaking to wildlife-spotting.
There are plenty of unusual adventures to try as well, whether you want to spend the day exploring the musical works of the band ABBA, or get your adrenaline flowing with some indoor skydiving. No matter how long your visit, you'll certainly want to come back for more!
And if you want to see the best of Helsinki with some expert guidance, consider booking a multi-day trip. These guided tours are a great way to familiarize yourself with the city's culture and top attractions, all in the company of an expert guide who can provide unique insights.
They're also a good option if you'd like to see awesome nearby sites, such as Porvoo, Stockholm, or Tallinn, while still using the Finnish capital as a home base.
Final thoughts
From beautiful forests to contemporary art, splendid churches to perfectly simulated tropical realms, Finland's capital has it all!
There's no shortage of amazing things to do in Helsinki, and the longer you stay, the more you'll come to love its friendly streets and lush forests, its vibrant bars and contemplative museums.
And while you can easily pack your calendar with activities, it's also an ideal city to relax and unwind, from its beautiful public parks to its elegant bars – and, of course, its endless supply of saunas!
Weaving through it all is a delightful, deliberate strangeness, the kind of eccentricity that the locals determinedly cultivate and that visitors frequently come to love.
No matter the budget, season, or set of interests, a trip to this charming northern metropolis will be absolutely unforgettable.
Happy travels!