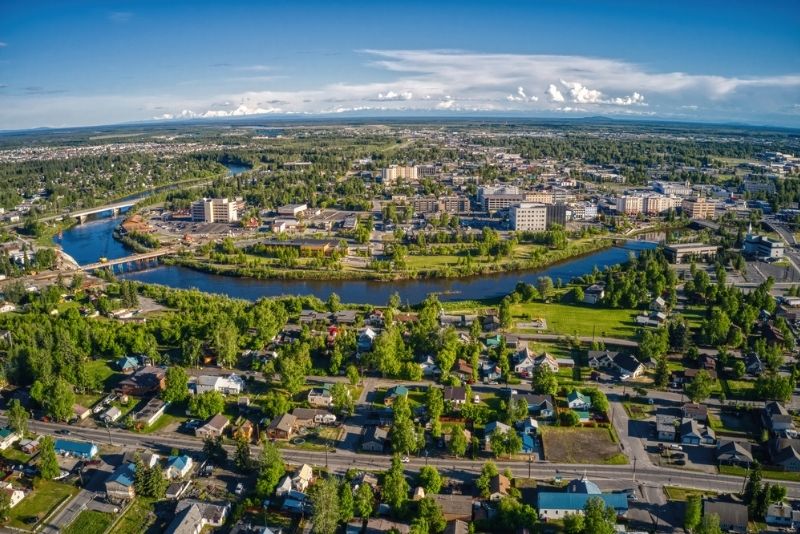 Land of the midnight sun and center stage for one of the best northern lights shows this side of the Arctic Circle, Fairbanks is waiting to welcome you. The mountains are high, the rivers run clear and the wildlife is never far away.
There are plenty of fun things to do in Fairbanks, a city that effortlessly combines remote wilderness with a vibrant urban scene. Whether you want to hike through secluded valleys, go gold panning or enjoy a scenic plane tour, a visit to Fairbanks will show you Alaska at its finest.
1 – Go snowmobiling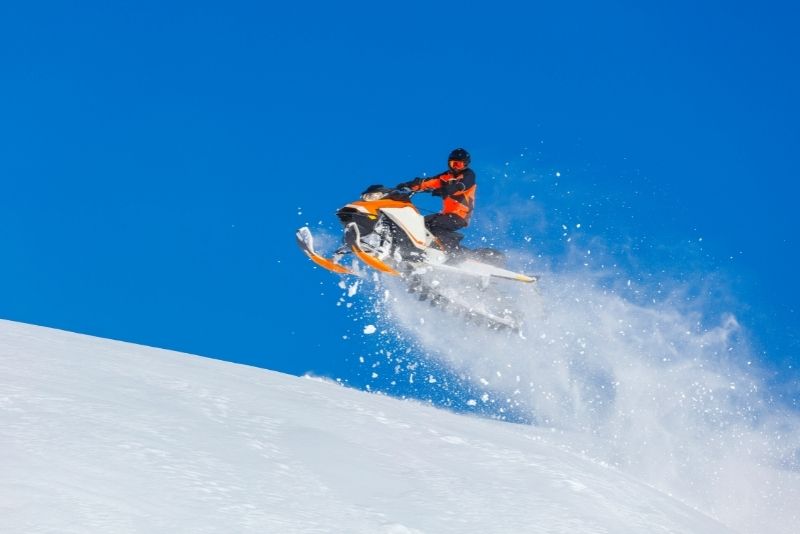 Feel the wind on your cheeks, as you whiz through the icy wilderness on an epic snowmobile adventure. Delve deep into the winter wonderland, remembering to stop for a moment and drink in the silence, and the views.
You'll be exploring off-road trails through snow-laden forests and pausing for photos beside remote frozen lakes. Want to see the Northern Lights? Then head out on an evening tour and watch the sky light up with ethereal greens.
2 – Admire vintage cars at the Fountainhead Antique Auto Museum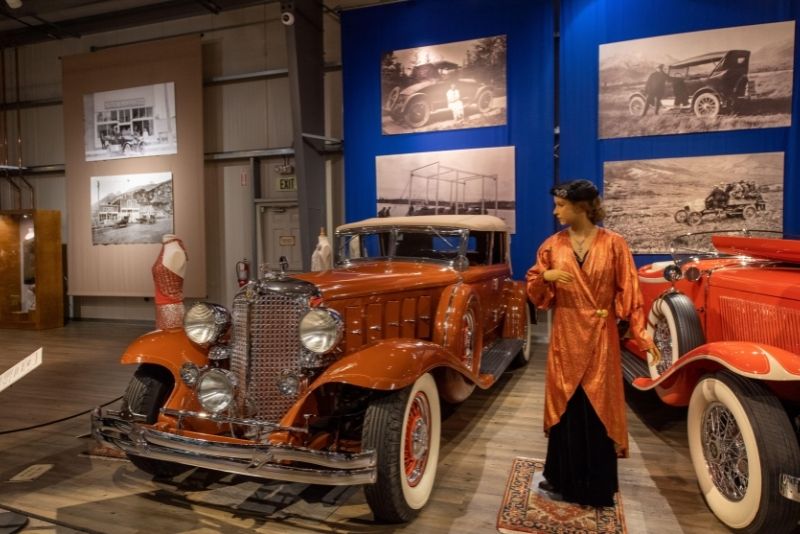 Journey through time as you explore the world-class collection of historic vehicles at the Fountainhead Antique Auto Museum. There are cars dating to the Victorian era and accessories that bring the Art Deco period to life.
Don't miss the horseless carriages and the cycle cars, then see if you can spot the famous midget racers. Most of the museum's automobiles are still operable so you might see some in action!
3 – Discover the Morris Thompson Cultural and Visitors Center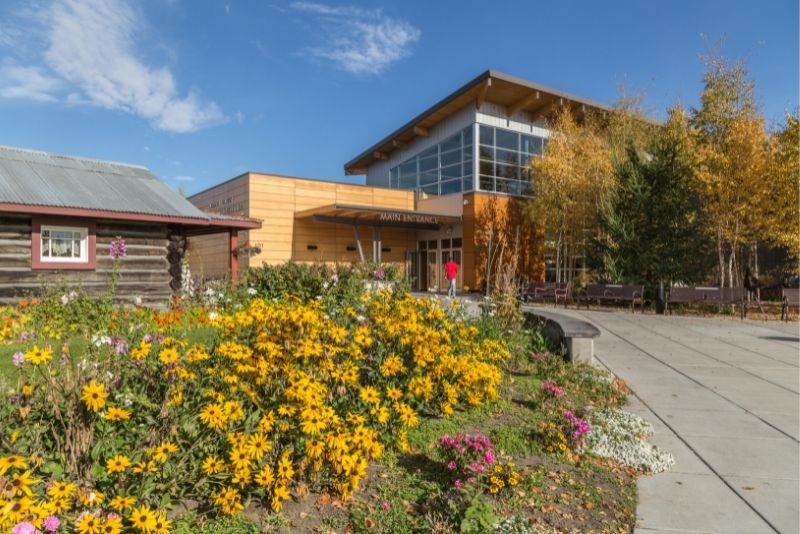 Get your bearings and plan your itinerary at the Morris Thompson Cultural and Visitors Center. This information hub in Downtown Fairbanks is the place to go for maps and tour reservations.
Visit the exhibition to learn about Alaska's landscapes, people, and wildlife. There are free films too, giving you an insight into the state's natural history. Check the schedule to see if there are any events on during your stay.
4 – Ride the McKinley Explorer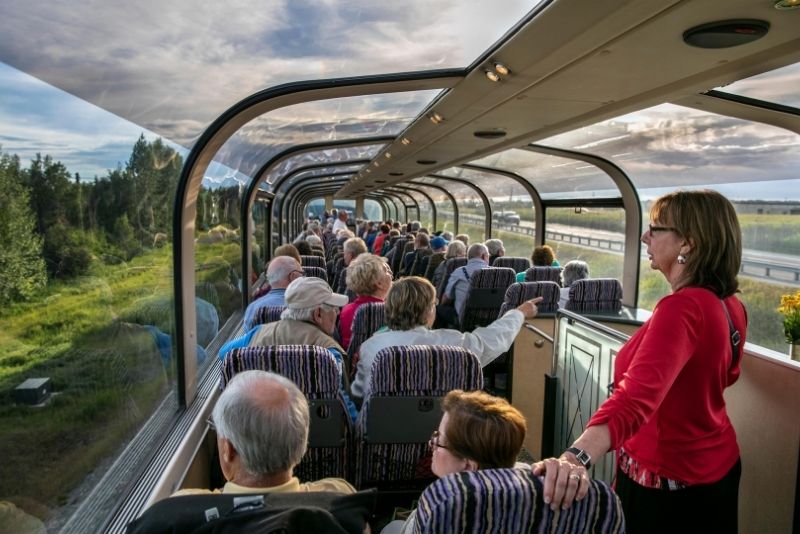 Sit back in your seat and watch the world go by as you venture into the wild on the McKinley Explorer train. The curved glass windows of the domed railcars give you unsurpassed views of the valleys, mountains, and rivers.
Want to get closer to the action? Then head to the outdoor viewing platform and get that camera ready. The ride isn't all about the views. There's sumptuous dining over in the restaurant car too!
5 – Visit the University of Alaska Museum of the North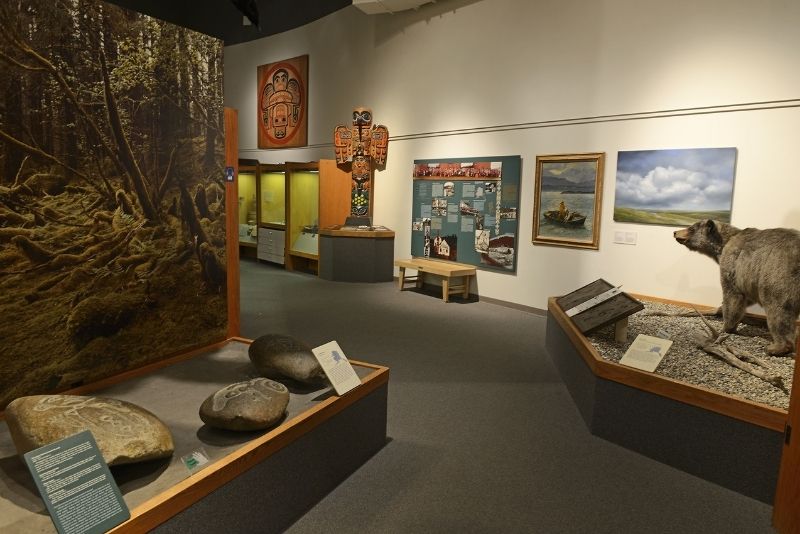 Come face to face with Arctic dinosaurs at the University of Alaska Museum of the North. Here you'll see a real-life mammoth tusk, encounter a mummified bison from the Ice Age, and discover over 2000 years of Alaskan art.
Be dazzled by Alaska's largest display of shiny gold nuggets and feel humbled as you stand beneath the giant bowhead whale skeleton. Wannabe naturalists will be in their element!
6 – Hike the Angel Rocks Trail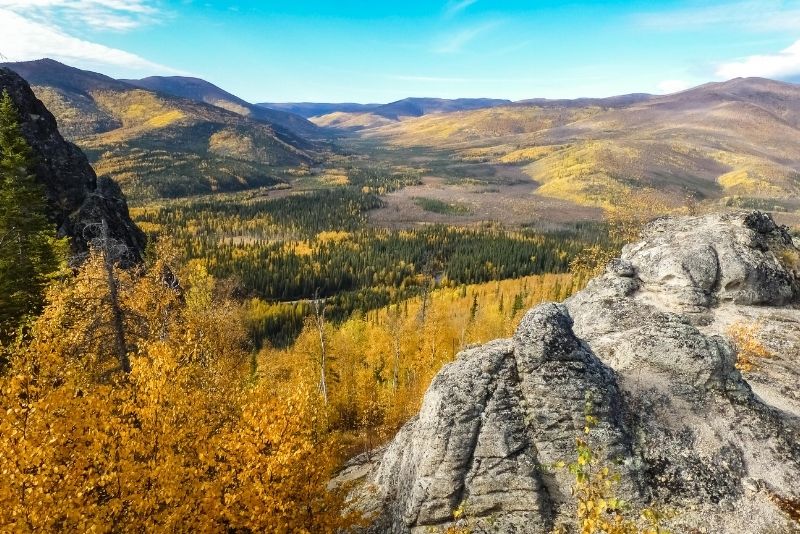 One of the best outdoor things to do in Fairbanks is to hike along the Angel Rocks Trail. Pull on your boots and hit the dirt as you explore the unusual geological formations watching over the path.
There are several hiking options, including a 3.5-mile loop and an 8-mile linear trip that also takes in Chena Hot Springs. Your efforts will be rewarded with sweeping views of the valley, and fresh blueberries in summer!
7 – Explore the Chena River State Recreation Area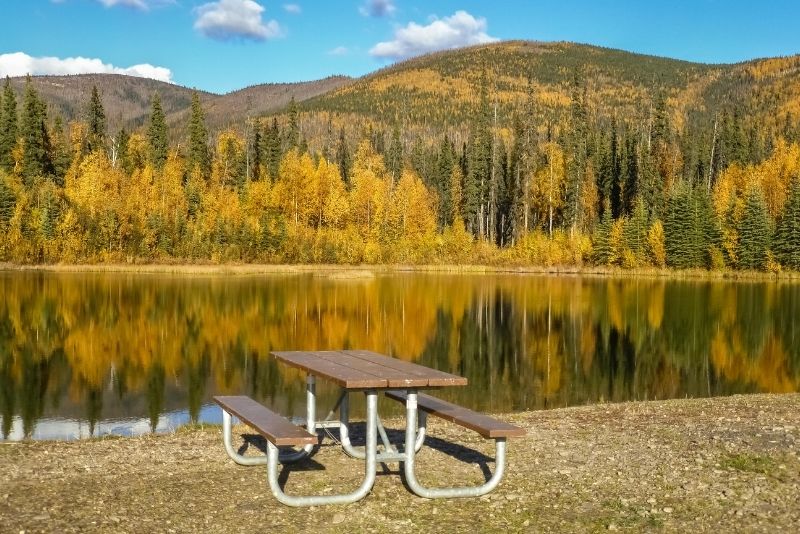 There are nearly 400 square miles of rivers, forests, and alpine tundra waiting to be discovered at the Chena River State Recreation Area. Take a day trip from Fairbanks or stay a little longer at the campgrounds.
In summer, hiking and rock climbing are popular, while kayaking on the gentle river offers true wilderness immersion. During winter you can go dog sledding, finishing up with a soak in the hot springs.
8 – Discover the Running Reindeer Ranch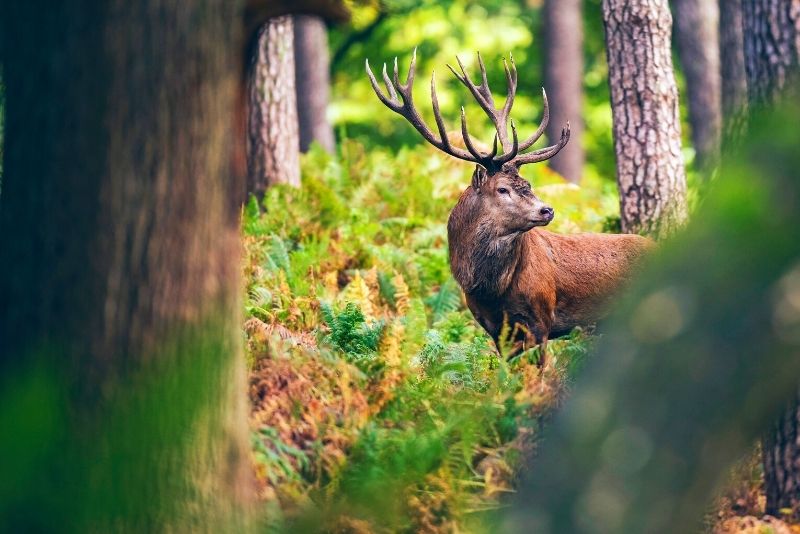 Delve deep into the boreal forest on a guided walking tour at the Running Reindeer Ranch. You'll be plodding alongside your new furry friends as you explore the magical birch woodland.
See the reindeer prance through the trees and keep your eyes peeled for Rudolf in winter. Make sure you wrap up warm!
If you're in Fairbanks during summer, why not try a spot of reindeer yoga – there's a first time for everything!
9 – Start Christmas early at the Santa Claus House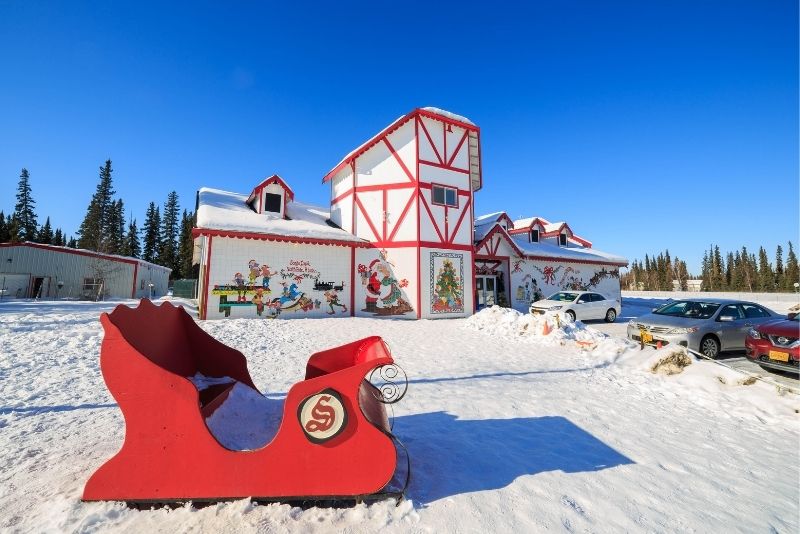 It's Christmas every day at the Santa Claus House where the twinkling lights create a magical atmosphere. Stock up on ornaments and toys, because it's never too early to get into the festive spirit!
Taste delicious candy in the sweet shop and take photos in front of the specially prepared displays. Father Christmas will be there, and he's very partial to a selfie. You can meet his reindeer afterward too.
10 – Hunt the Northern Lights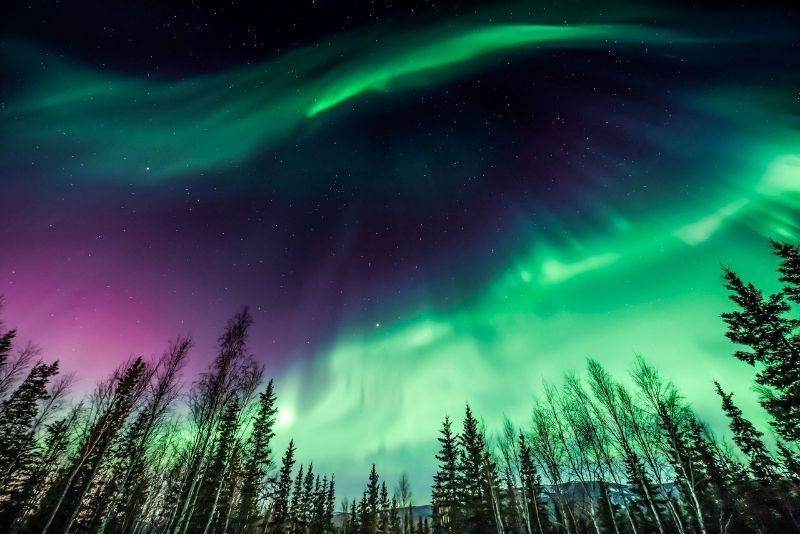 Search for the enchanting Aurora Borealis on an exhilarating Northern Lights tour from Fairbanks. Although sightings can't be guaranteed, the thrill of the chase is just as much fun.
You'll be plowing through the icy wilderness by 4×4 on your quest to view the lights, which often appear during the winter months. Gaze skywards across the tundra as you wait for the show to commence. Will this be your lucky night?
11 – Get hands-on at Fairbanks Children's Museum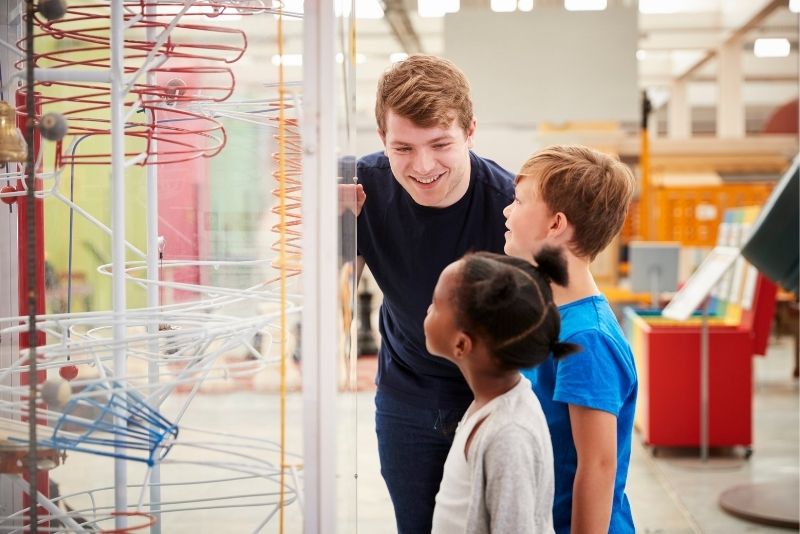 Young explorers will love harnessing the power of play as they discover the Fairbanks Children's Museum. There are heaps of exhibits to check out, with role-playing, science and water activities keeping your little ones amused for hours.
Creative souls can enjoy arts and crafts sessions in the Imagineering Lab, while those with energy to burn should take on the Tree Canopy Climber. Finish with some Zen moments in the Sensory Room.
12 – Stroll around Georgeson Botanical Garden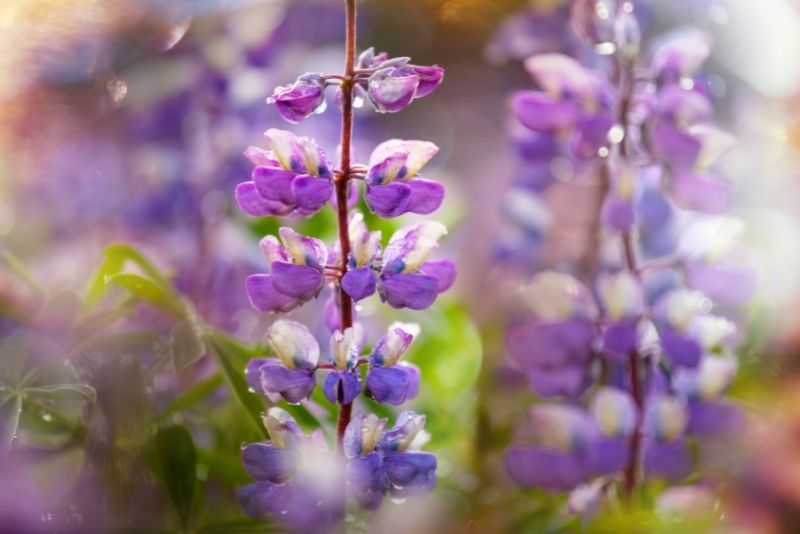 Be an amateur botanist for the day as you wander around Georgeson Botanical Garden in search of rare, far-north plants.
You'll discover unusual species of flower and tree that are endemic to Alaska and learn how they thrive in the sub-Arctic interior. See if you can identify the wild sedges.
Kids will love the Babula Children's Garden where Alaska's largest hedge maze beckons. There's a giant treehouse with views out across the farmland too.
13 – Go dog sledding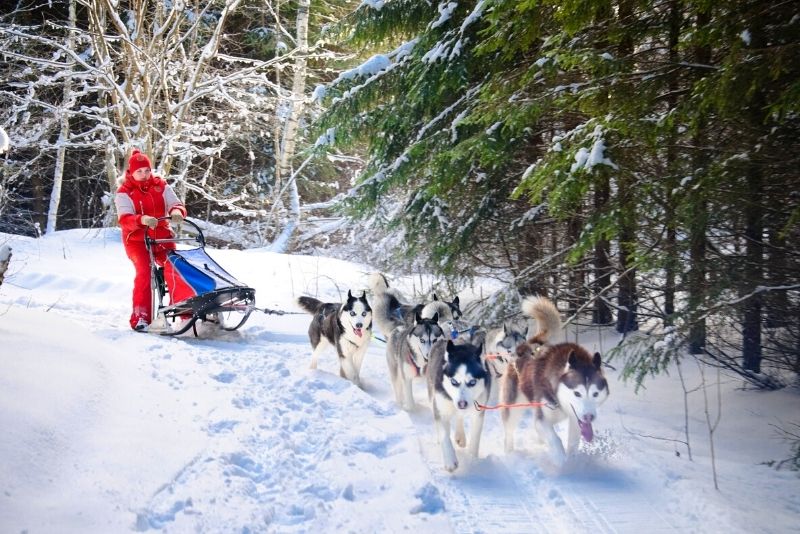 Dog sledding is one of the most iconic winter things to do in Fairbanks. You'll be traveling like a true Alaskan as you go mushing along snowy trails through fragrant pine forests. Hang on tight, those huskies are fast!
Have a go at driving the team using local voice commands, you'll soon get the hang of it. When the hard work is done, you can meet and greet the loyal dogs, who love being petted.
14 – Watch wildlife at Creamer's Field Migratory Waterfowl Refuge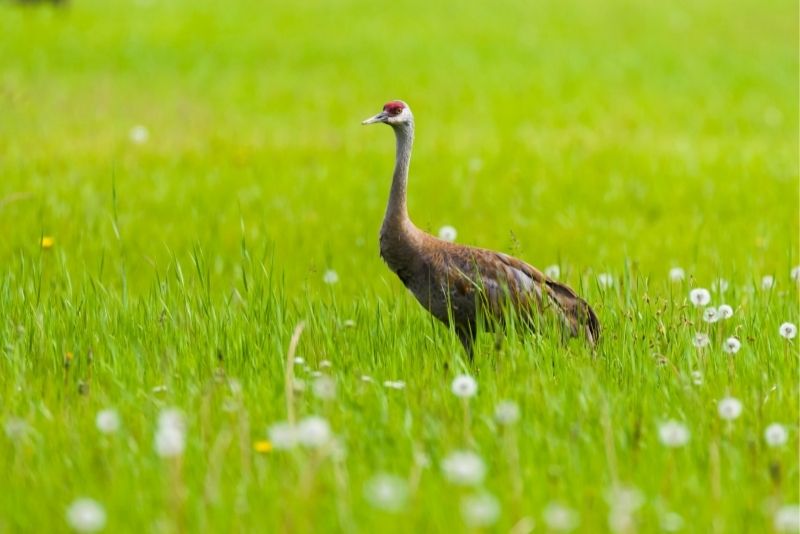 Creamer's Refuge is home to a dazzling array of wildlife. The forests and wetlands provide an inviting habitat for waterfowl and migratory birds – you can watch them from the viewing platforms.
Stretch your legs on the nature trails and pop up the observation tower to see what you can spot. Golden plovers and sandhill cranes are common visitors. Keep watch for moose, snowshoe hares, and red foxes foraging in the woods.
15 – See the sculptures at Fairbanks Ice Museum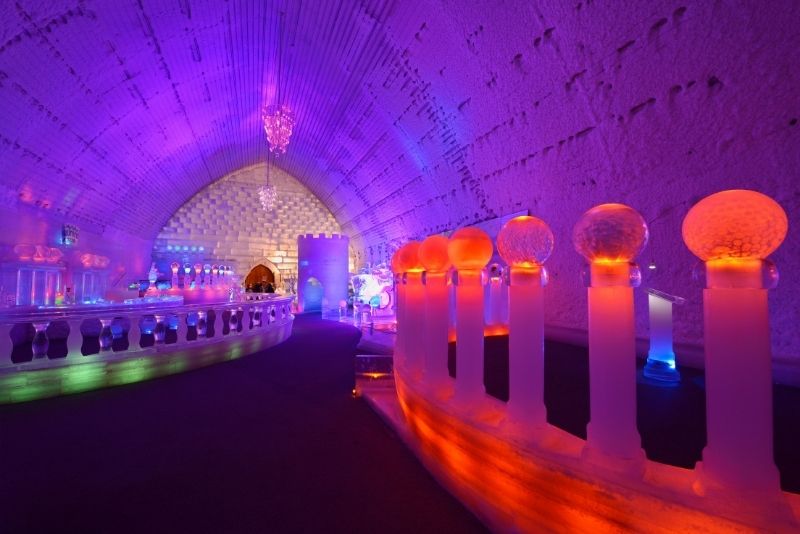 Dedicated to all things ice, this quirky museum is like no other you'll have ever visited. There are lots of large ice displays to photograph, as well as a slide show of the World Ice Art Championships.
The Fairbanks Ice Museum is open in summer, so you won't miss out on feeling that quintessential Alaskan chill. Head into the deep freeze and experience temperatures of 20 degrees below zero. Wrap up warm!
16 – Have a blast at Pioneer Park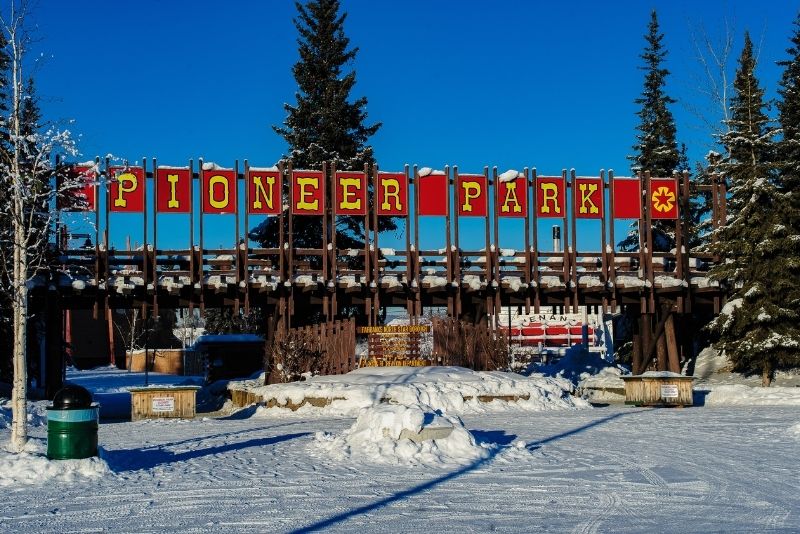 This historically themed park in the center of Fairbanks is a favorite with families. Packed with engaging museums, original Gold Rush buildings, and outdoor activity areas, Pioneer Park makes for a fun day out.
Practice your swing on the crazy golf course, go for a spin on the carousel, or climb aboard the narrow-gauge train for a ride around the grounds. Kayak trips and nightly dinner shows are the icing on the cake.
17 – Pose beneath the famous Antler Arch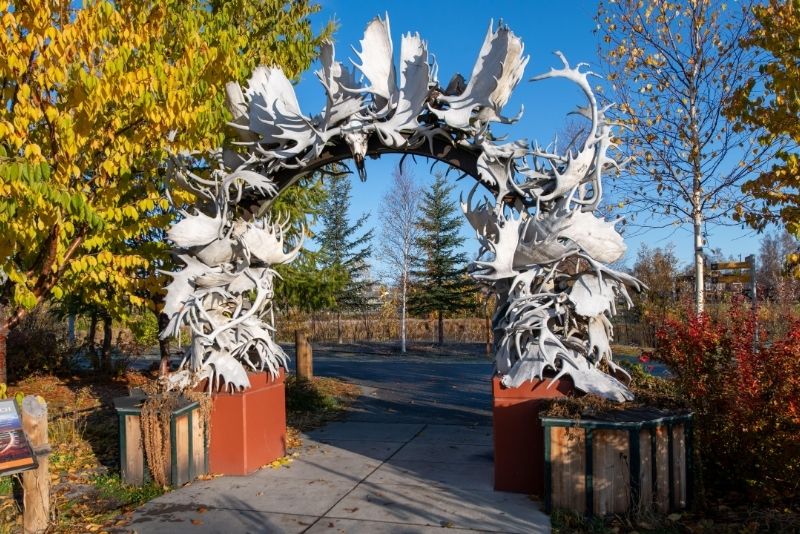 Just like its sister over in Anchorage, the Antler Arch of Fairbanks is a popular local landmark, and a great place for taking photos. It's made from over 100 caribou and moose antlers gathered from across Alaska by hunters and collectors. Each antler tells its own story.
This unusual arch is the gateway to Fairbanks and represents the natural heritage of the city. You'll find it beside the Morris Thompson Cultural Center.
18 – Try ice fishing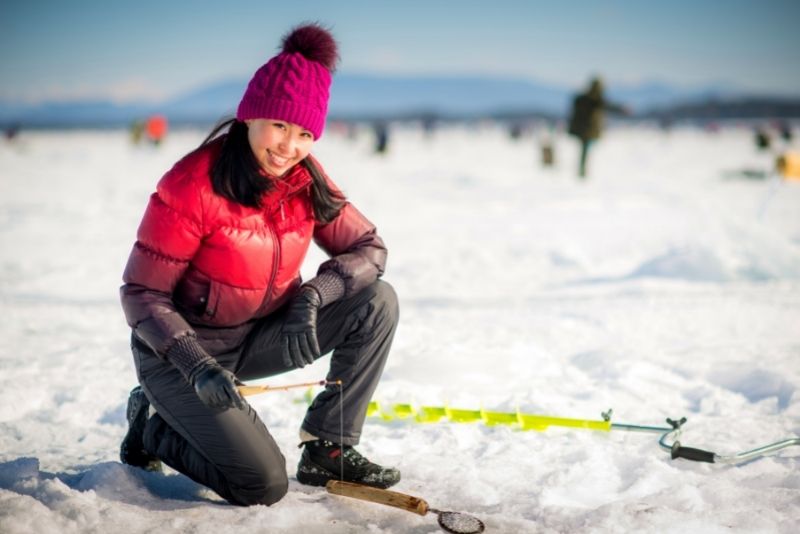 Looking for adventurous things to do in Fairbanks? Why not have a go at ice fishing and see what you can land. You'll head to a frozen lake outside the city for a few hours of fun – don't forget your gloves.
Cast your line through a hole in the ice and wait patiently until it starts to dance. The thrill of reeling in your prize is epic. Even better is getting to eat it afterward.
19 – Bounce around at Fly Trampoline Park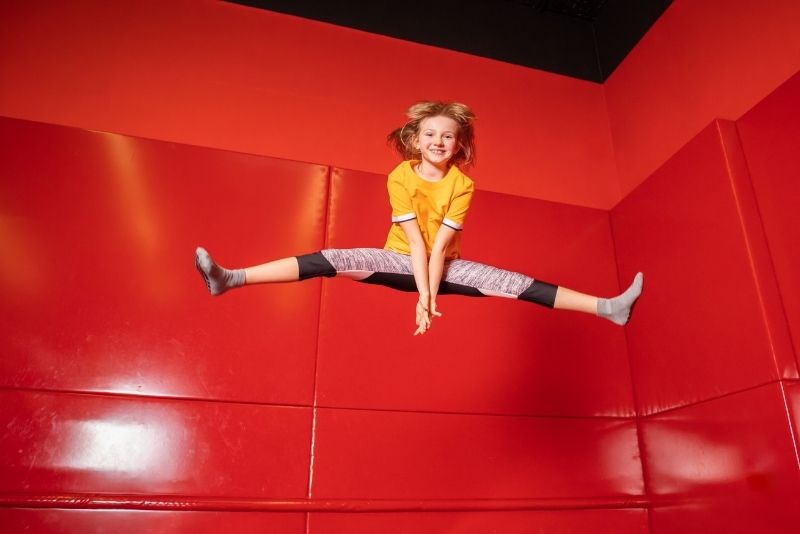 Take on the Foam Zone and the mighty Warped Wall, as you jump around the Fly Trampoline Park. Visiting with friends? Then race against the clock with your team and try to conquer the Laser Maze, or have a slam dunk competition on the basketball court.
Test your balance on the Battle Beam and see if you can complete the Ninja Course without falling off. Will you make it through the monkey swings?
20 – Meet a muskox at the Large Animal Research Station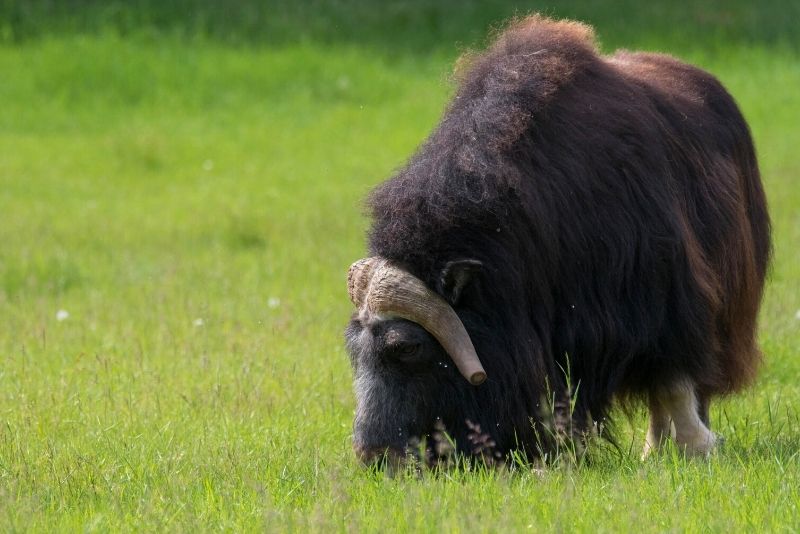 See some of Alaska's iconic creatures at the Large Animal Research Station just outside Fairbanks. Scientists come here from all over the world to study the inhabitants and learn more about their characteristics and behaviors.
You'll meet reindeer and muskoxen as you tour this former homestead which sprawls across 134 acres. Pop into the gift shop before you leave for handicrafts and some whacky muskox-themed souvenirs.
21 – Snowshoe through the winter wonderland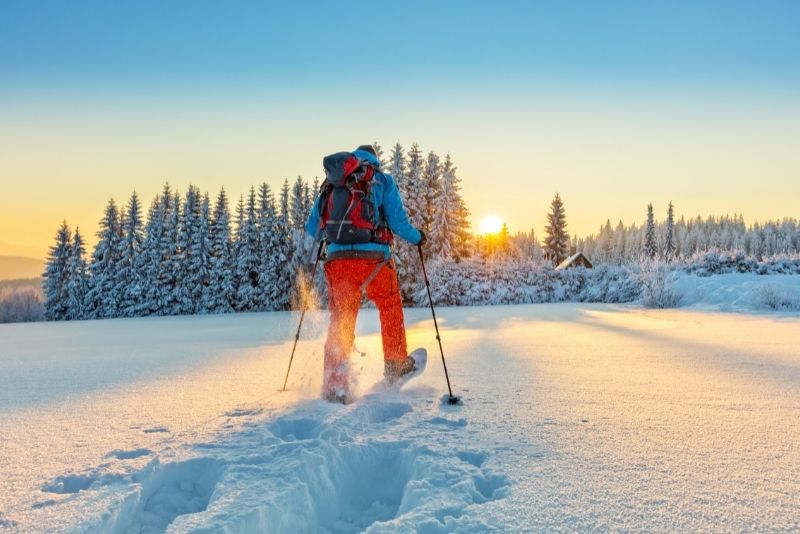 Strap on some snowshoes and trudge into the white wilderness for a truly epic adventure. You'll be exploring well off the beaten track and your footprints will be the only ones for miles.
Feel the majesty of nature as you follow icy trails through dense forests and alongside frozen lakes. Wildlife spotting is easier in winter, so keep an eye out for moose, foxes, and of course, the aptly named snowshoe hare!
22 – Admire sculptures at the Ice Art Park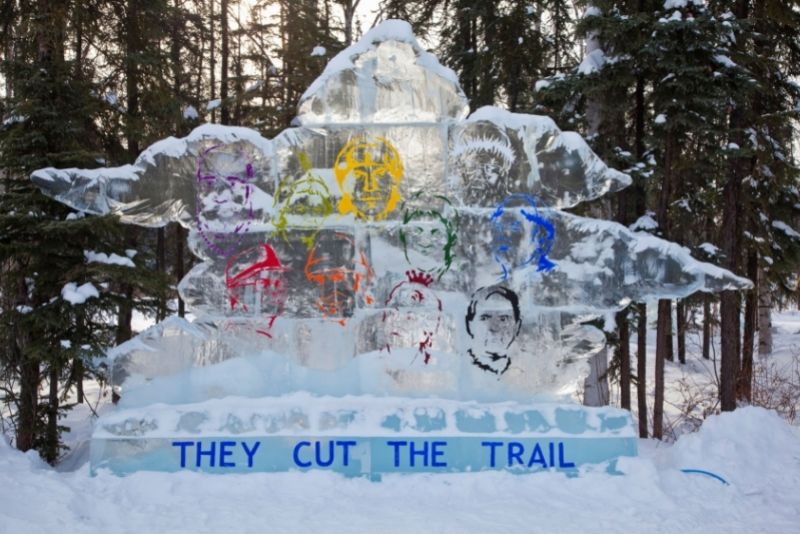 See the carvers at work as they craft masterpieces at the Fairbanks Ice Art Park. Watch as everything from houses to horses spring to life right before your eyes. Open between January and March, the park is fun for all ages.
Meander past the sculptures on a drive-through route, where a light display brings the creations to life. Then head to the Mega Slide and race your friends down the slippery chutes.
23 – Ski into the wilderness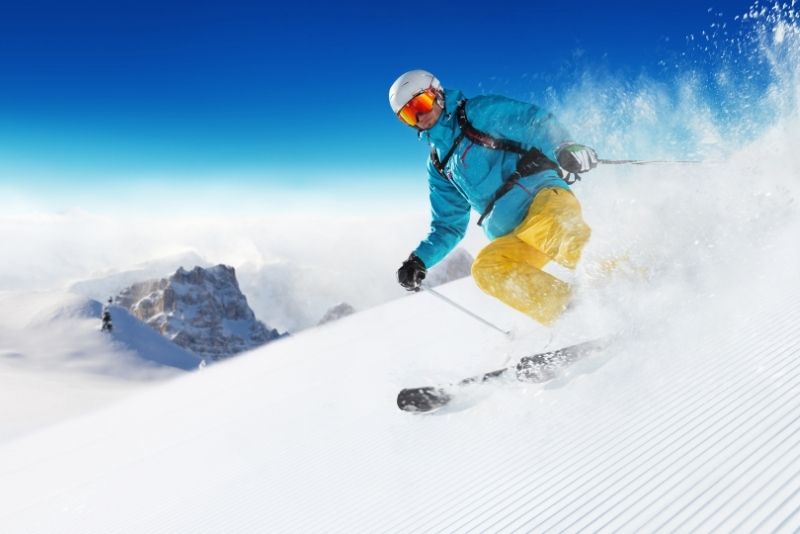 There are three ski resorts within a stone's throw of Fairbanks, so you can spend a magical day swishing down the slopes. Birch Hill and Moose Mountain are ideal for beginners, with gentle elevations and scenic views.
Ski Land has bigger peaks so come here for an adrenaline buzz. Up for a real adventure? Heli-skiing is fun for expert powder-slayers, while cross-country trails are a great way to explore deeper into the wild.
24 – Take a day trip to the Arctic Circle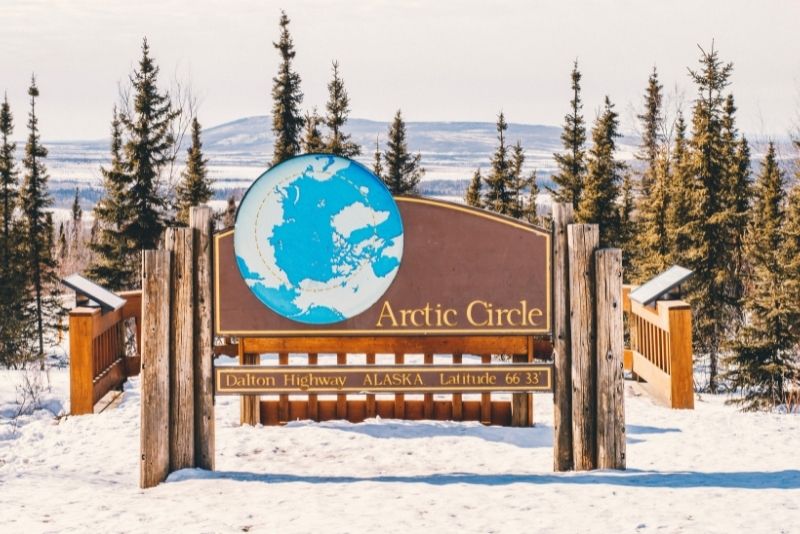 One of the most epic things to do in Fairbanks is to visit the Arctic Circle. After all, you're so close it would be rude not to. You'll be heading to latitudes that are always light, or always dark, depending on the season.
Cross the mighty Yukon River as you venture north soaking up the splendid scenery. Then pose for photos beside the Arctic Circle Monument Sign for serious bragging rights.
25 – Tour the Gold Dredge 8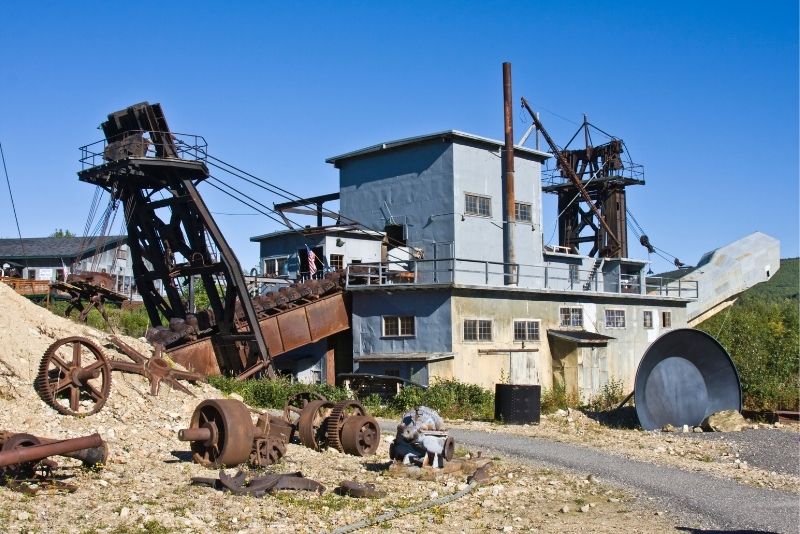 Follow in the footsteps of old-time prospectors as you explore the Alaskan gold fields. Begin with a tour of the historic Gold Dredge 8, which once extracted millions of ounces of gold from the icy ground. Today it's a national monument where you can learn about Alaska's mining heritage.
There's a museum here too, with artifacts dating to the 1900s. Don't leave without having a go at gold panning – will you strike it rich?
26 – Explore Denali National Park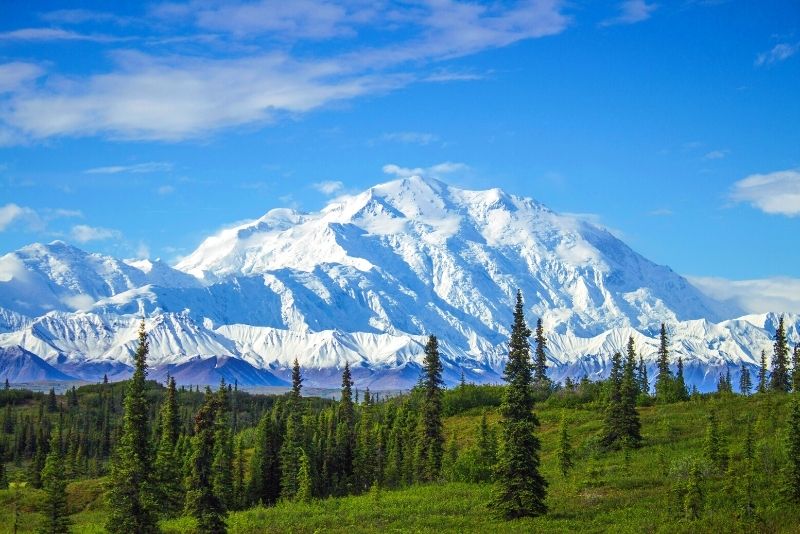 Home to North America's highest peak, and just two hours from Fairbanks, Denali National Park might be the best adventure playground in Alaska. There are six million acres of wilderness to discover, with taiga forests and snowy peaks at every turn.
Ride an ATV along remote trails or pick up a paddle and give river rafting a whirl. In winter you can slice through the snow on a dog sledding tour – don't forget your camera!
27 – Ride on an Alaskan sternwheeler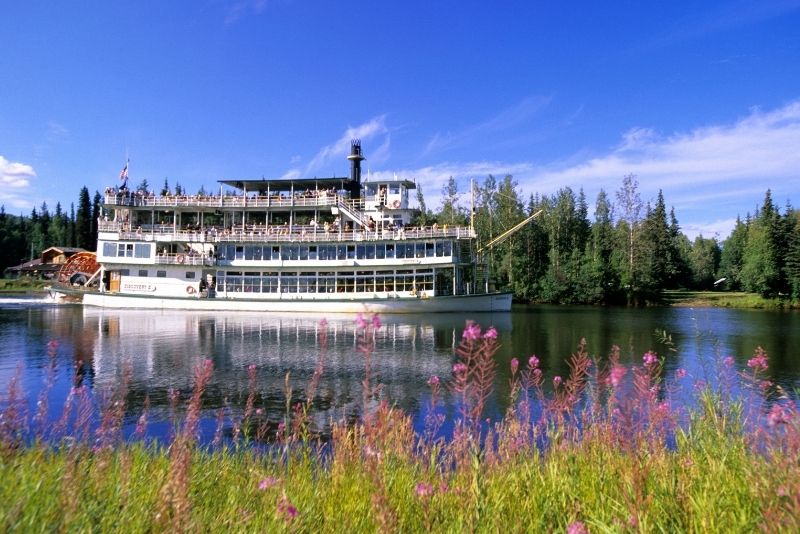 Step on board an authentic sternwheel boat for a journey into wild Alaska. The Riverboat Discovery takes you on a cruise along the Tanana and Chena Rivers, transporting you into the heart of nature.
You'll stop at a traditional village for a taste of frontier living and see a dog mushing demonstration by Iditarod champions.
Wildlife is often spotted along the riverbanks, and you'll get to see a bush pilot showing off some moves.
28 – See Fairbanks from the air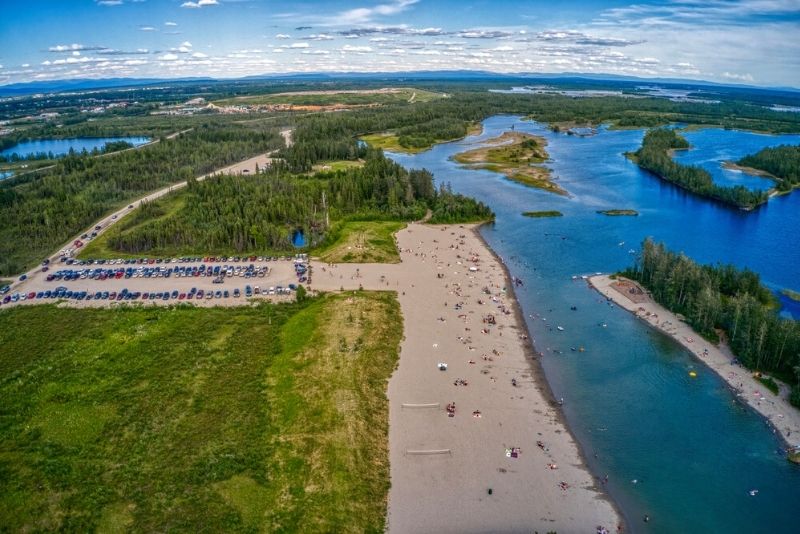 Take to the skies and enjoy a scenic flight over the Alaskan wilderness. If you're searching for things to do in Fairbanks that will take your breath away, this is it!
In this airplane tour, you'll have a window seat so keep your camera handy – the views are out of this world. Soar over the remote Tanana Valley and see the glittering river snaking along the bottom. Can you spot any gold mining ruins or the Trans-Alaska Pipeline?
29 – Discover Downtown Fairbanks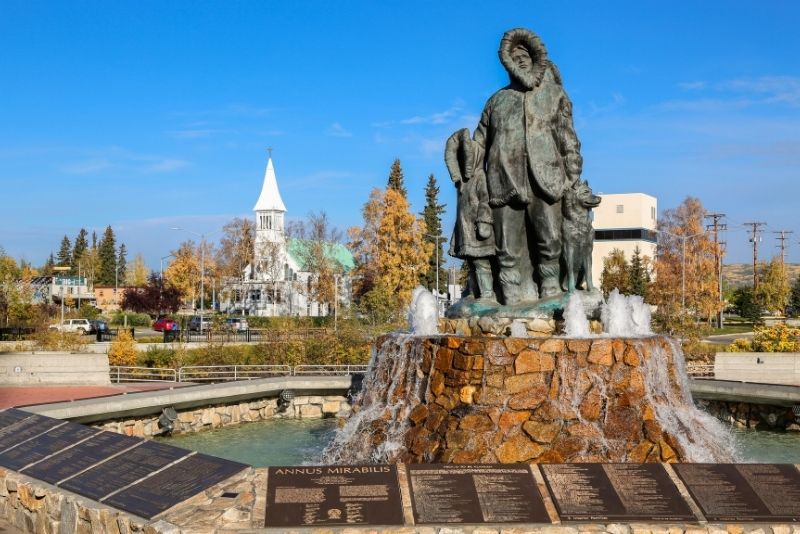 Enjoy the blend of old and new as you wander around Downtown Fairbanks. Some of the buildings date to the Gold Rush era, while modern restaurants make for a memorable evening out. The art scene is thriving too, with murals and sculptures lining the streets.
Prettily located beside the Chena River, the Golden Heart Plaza lies at the heart of the action. Come for the floral blooms in summer, and the magical lights in winter.
30 – Venture into the hills on an epic ATV tour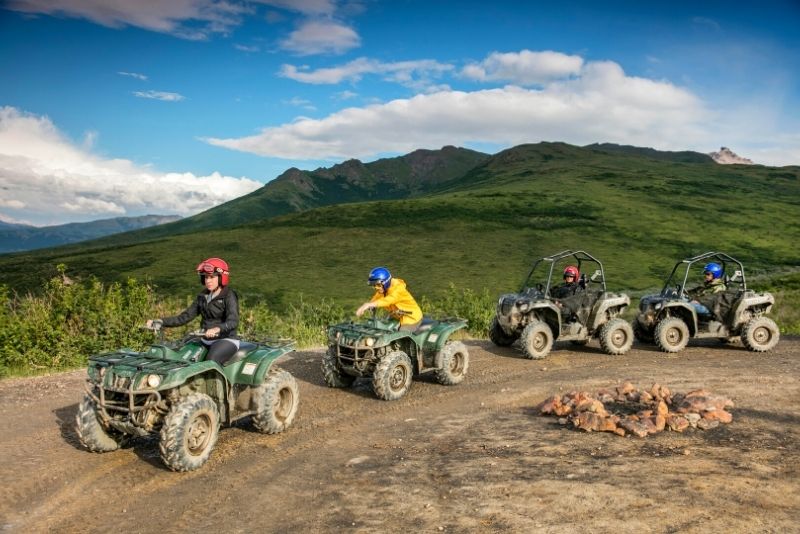 Enjoy sightseeing and off-road thrills as you bounce along wilderness trails on an ATV tour. No experience is needed, and you can ride with a partner to share the adventure.
You'll be powering through landscapes that few visitors get to see, with stellar mountain views around every corner. Learn how to negotiate rivers and ramp up the throttle as you zoom up those hills. Don't forget the camera!
31 – Go to the World Ice Art Championships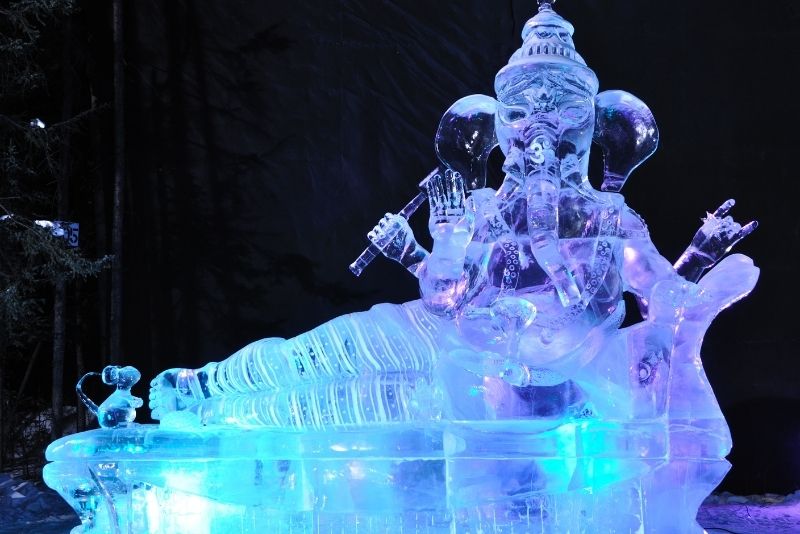 Ice sculpting is a huge thing in Alaska. The tradition dates to the 1930s when ice thrones were carved for the Winter Carnivals. Today the World Ice Art Championships attract over 100 international ice artists who enjoy showcasing their skills.
Come and admire this icy extravaganza and be amazed at the frozen sculptures on display. The theme changes each year but expect to see everything from mermaids to dragons competing for glory.
32 – Drink and dine at the HooDoo Brewing Company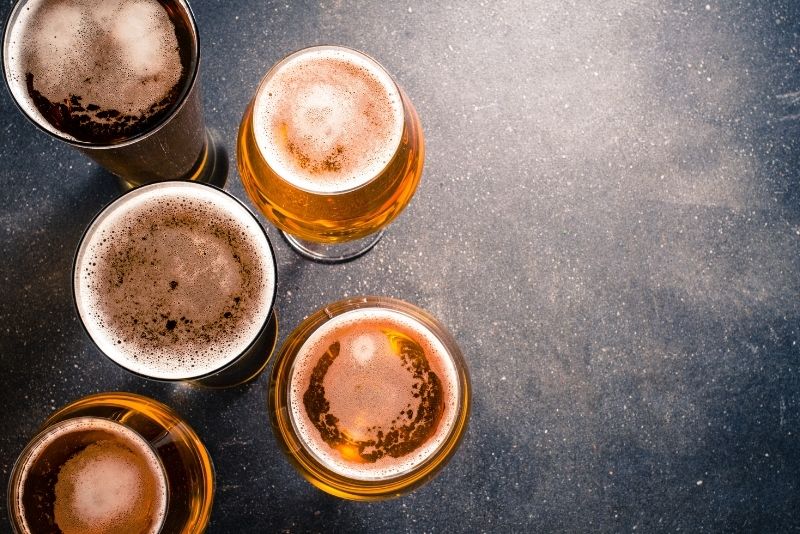 Thirsty travelers will love sampling some of Alaska's finest ales at the HooDoo Brewing Company taproom. Pull up a pew and savor those notes of citrus, chocolate and spice.
Want to linger longer? Then relax in the beer garden and make an afternoon of it. There are food trucks offering a tempting range of world cuisine if you're feeling peckish. Try the Polynesian half-moon pies or the Bavarian pretzels. Yum!
33 – Play games in Growden Park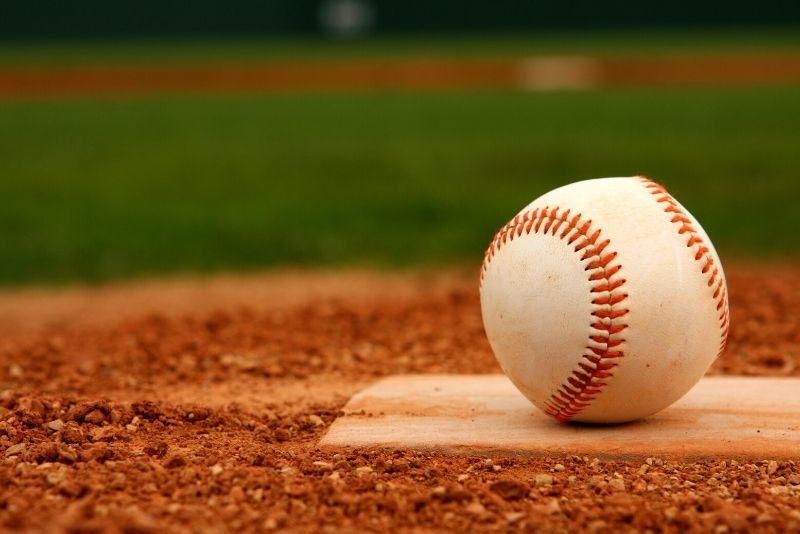 Tucked away in Downtown Fairbanks, Growden Park is the place to go for sunny strolls, outdoor sports and picnics. For the kids, there's a great adventure playground, and plenty of open space for frisbee and volleyball should you feel the urge.
See the Alaska Goldpanners in action on the baseball field, and if you're here on 21st June, check out the famous Midnight Sun game. It's held each year at the summer solstice!
34 – Eat at the Pump House Restaurant and Saloon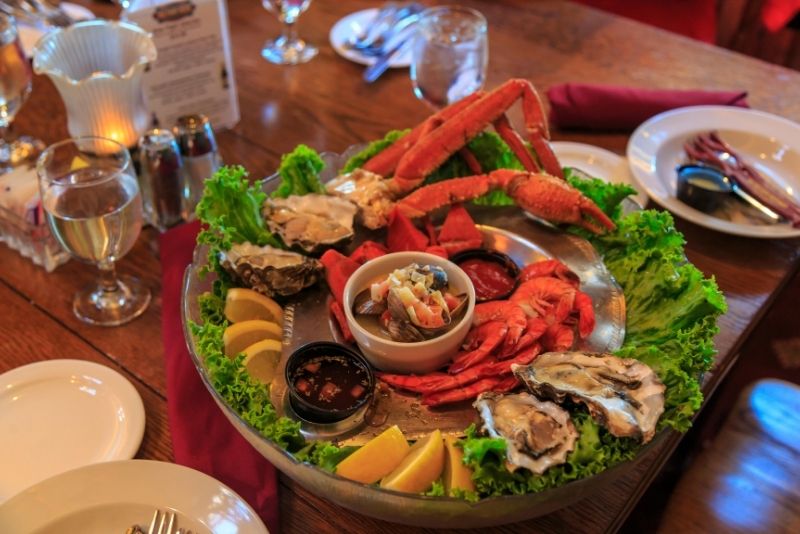 Want to dine in a Gold Rush period saloon? Then head down to the Pump House Restaurant and soak up the historic vibe as you munch on your lunch.
Swap old-world charm for river views with seats on the deck during summer. The Alaskan-style menu shows off the state's culinary heritage, with everything from succulent aged beef steaks to freshly caught wild salmon. Wash it down with some local Fairbanks brew.
35 – See a frontier show at the Palace Theatre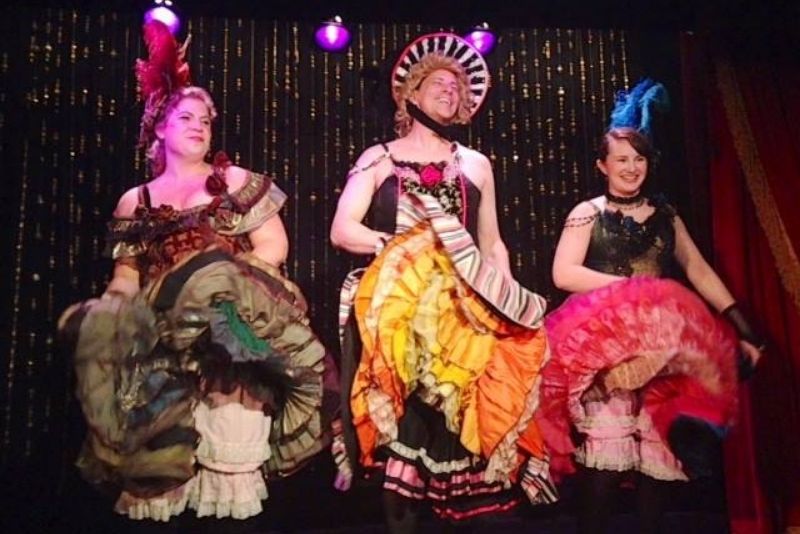 Take your seats for a rip-roaring evening of entertainment at Alaska's premier summer show. The Palace Theatre's masterpiece is the Golden Heart Review – a lively musical comedy that will have you laughing until your sides hurt.
You'll learn about life in the last frontier and the history of Fairbanks through captivating songs and dances. The stories are epic, the costumes are authentic, and the banter is brilliant.
36 – Discover the Alyeska Pipeline Visitor Center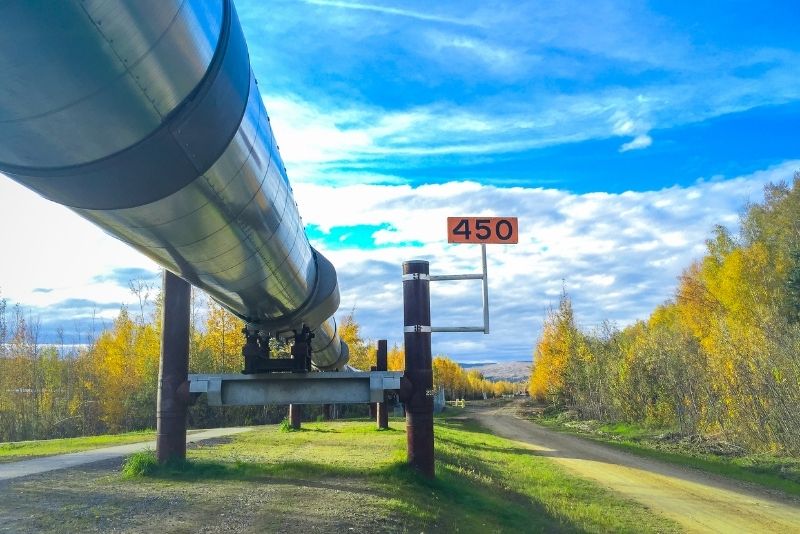 The Trans-Alaska Pipeline carries crude oil 800 miles from Prudhoe Bay to Valdez. Part of it runs above ground, giving you the chance to see this remarkable feat of engineering for yourself. It's one of the most fascinating things to do in Fairbanks!
At the viewing point you'll learn about the line construction, and how it operates today. Just 15 minutes outside Fairbanks this is a fun stop on a longer day trip.
37 – See the Northern Lights at Aurora Lodge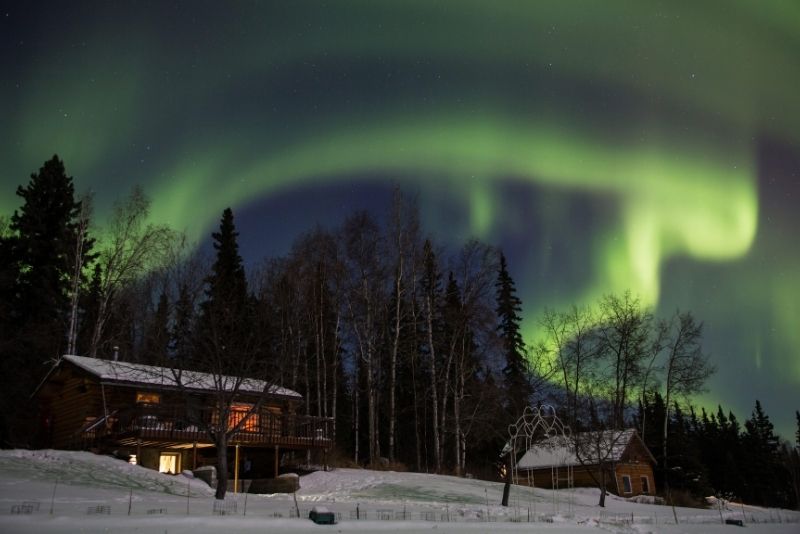 Tick off that bucket list dream and watch the night skies dancing above Aurora Lodge. This authentic cabin offers warmth and welcome as you wait for the show to commence.
You'll never forget the moment you see those tendrils of ethereal light snaking across the sky. Watch out for greens, blues, and even pinks. Nature in Alaska never fails to take your breath away but seeing the Aurora Borealis takes some beating!
38 – Eat freshly caught salmon at Chena's Alaskan Grill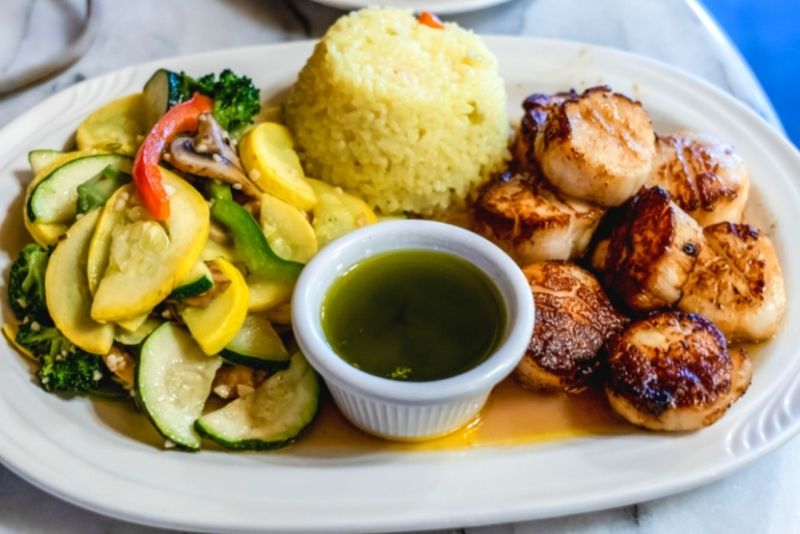 Chow down on wild seafood as you watch the gentle river flow quietly by at Chena's Alaskan Grill. Go early to bag some prime waterside seats for your outdoor feast.
The menu promises an adventure in traditional Alaskan cuisine, with a contemporary twist. Start with coconut-crusted shrimp before tucking into reindeer meatloaf or smoked mountain lamb. Make sure you leave room for a delicious slice of homemade apple crisp.
39 – Drink craft beer at Lavelle's Taphouse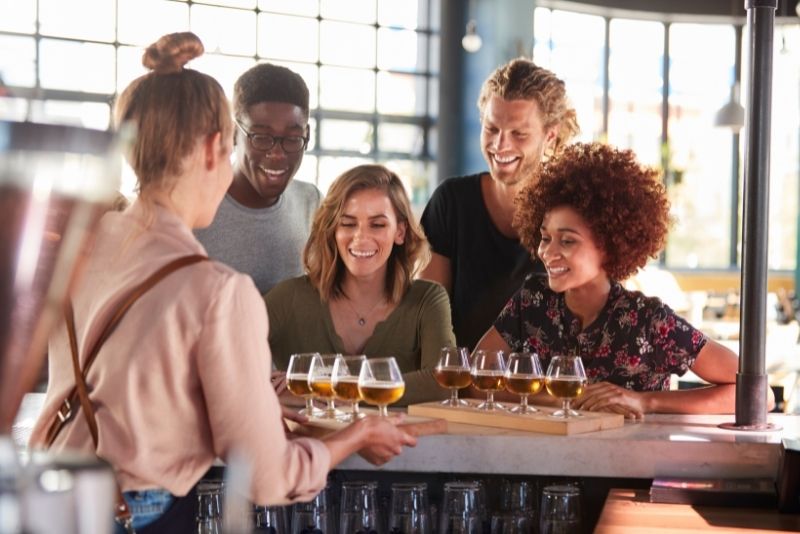 Do you know your Broken Tooth root beer from your Midnight Sun pale ale? You will after an evening out at Lavelle's Taphouse! Craft beers are the name of the game at this Fairbanks institution – there are 36 to try.
Settle in for a jovial evening where you can chat to locals and watch live sports while you sample the best booze in town. Feeling adventurous? Then taste the Alaskan Chocolate Mexican stout.
40 – Soak in rock pools at Chena Hot Springs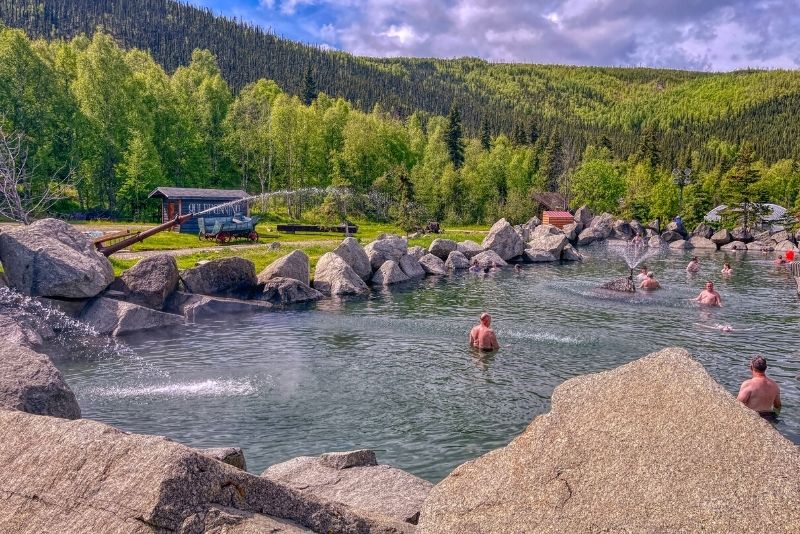 Slide into the bubbling open-air pool at Chena Hot Springs and let the warm mineral waters soothe your soul. The surrounding forested mountains are just as rejuvenating as the baths, especially during winter when the boughs are laden with snow.
This famous resort is powered by geothermal energy, showing off the might of nature at its finest. Check out the sculptures in the Aurora Ice Museum before you leave.
Your mission to source all the best things to do in Fairbanks is at an end. However you decide to fill the days of your vacation, we hope you'll have heaps of fun.
Hotels in Fairbanks do fill up fast so make sure you have your reservations in order well in advance. It's a popular place after all!
We hope you have enjoyed our selection of things to do in Fairbanks. Any other suggestions? Don't hesitate to comment below.
Happy travels!