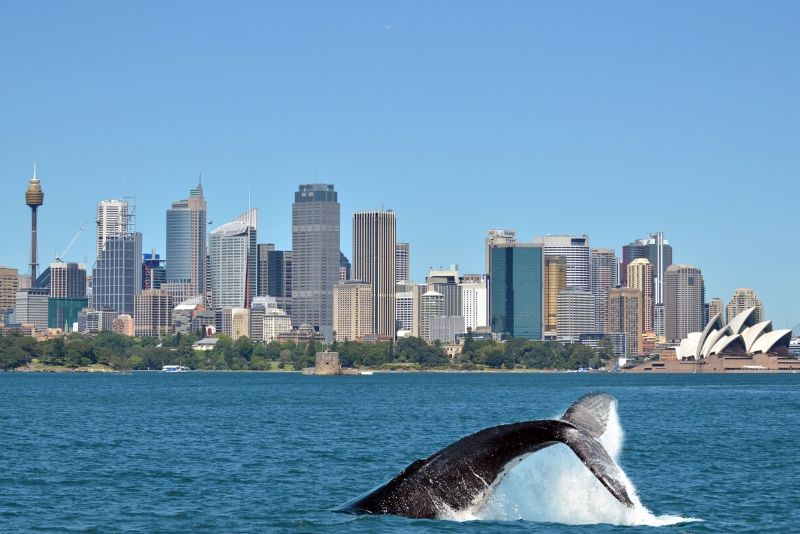 Looking to go on a Sydney whale watching cruise? Read on and learn how to experience these magnificent mammals up close and personal. In this article, we'll tell you everything you need to know about going on a cruise in Sydney and doing a spot of whale watching.
Find out all you need to know about Sydney whale watching cruises, including cruise price, best websites to book, what types of whales you may see during the trip, and more.
Don't feel like reading ahead? Book your Sydney whale watching cruise right now.
How much does a whale-watching cruise from Sydney cost?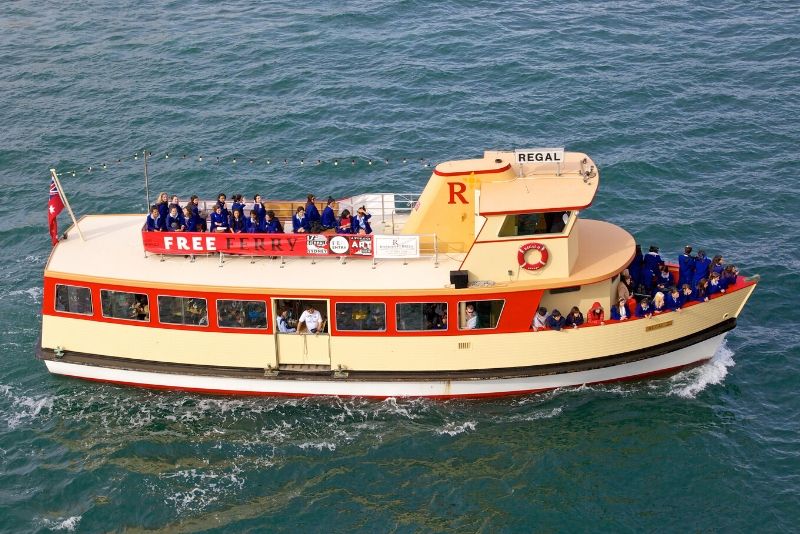 Over the years, whale watching cruises in Sydney have become popular tourist attractions thanks to holidaymakers wanting to see the marine mammals that pass through the city every year.
You can pay as little as 50 US dollars or as much as 130 US dollars depending on the type of cruise you select. Lower-priced tours tend to include an open-water cruise that lasts for a couple of hours and features commentary. More expensive tours last a little longer, include a naturalist guide, and contain smaller groups.
How can I book a whale-watching cruise from Sydney online?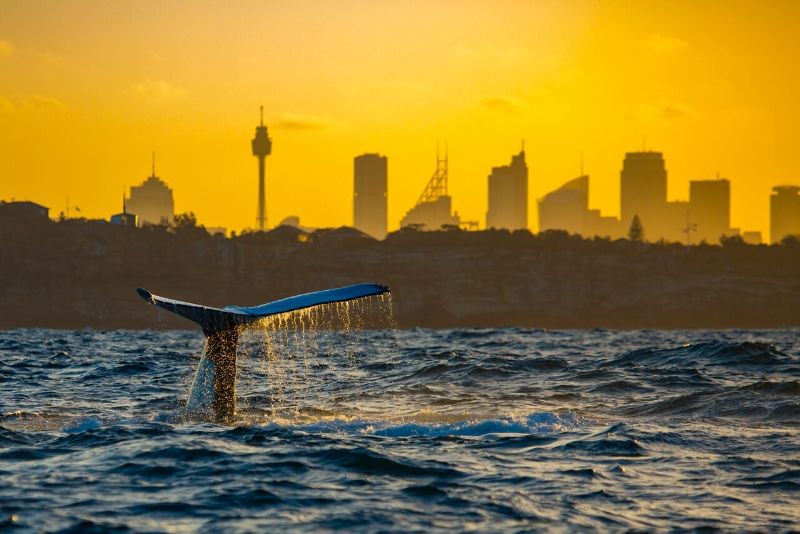 There is a range of whale-watching cruises from Sydney, so you won't be short of options for choosing a fun tour. Booking your ticket online means you can take your time and research the companies with excursions that best suit your needs.
Popular online tour operators include Viator, GetYourGuide, and Klook, all of which provide whale-watching excursions in Sydney. However, knowing which company you should choose can be tricky as there are many whale watching options.
Using our search engine brings all the best deals into one easily digestible place and includes reviews from previous tour-goers. You can find Sydney whale-watching cruises safe in the knowledge that you will get the best deal available for your requirements.
When is the best time of year for whale watching in Sydney?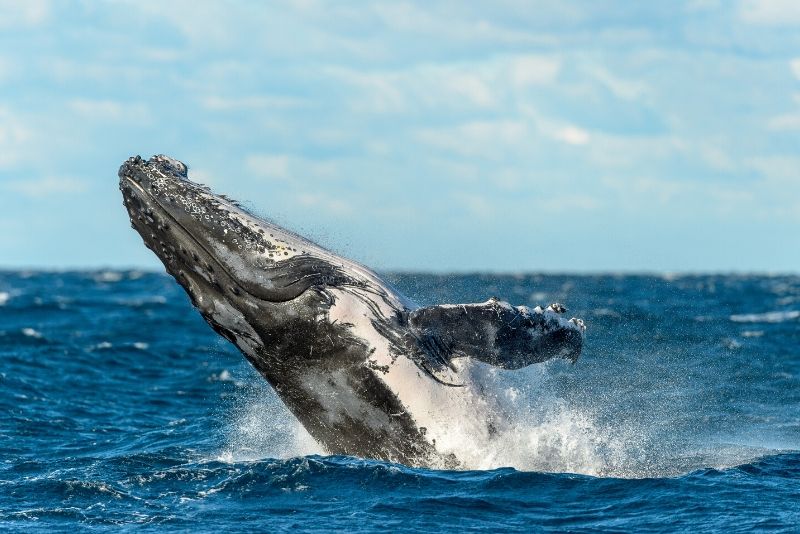 Late June to mid-July are the best times to go on a whale-watching cruise in Sydney, though the official season runs from May until November. During this time, more than 15,000 whales pass along the Sydney coastline, so there's plenty of opportunities to see them in the flesh.
June and July might be your best bet for seeing the full range of whales, but going on a cruise enhances the chance to see them at any period between May and November. Cruises venture further out in the waters, meaning you can still see the whales when they travel further out to see in the latter part of the season.
Are there any tour guides on board?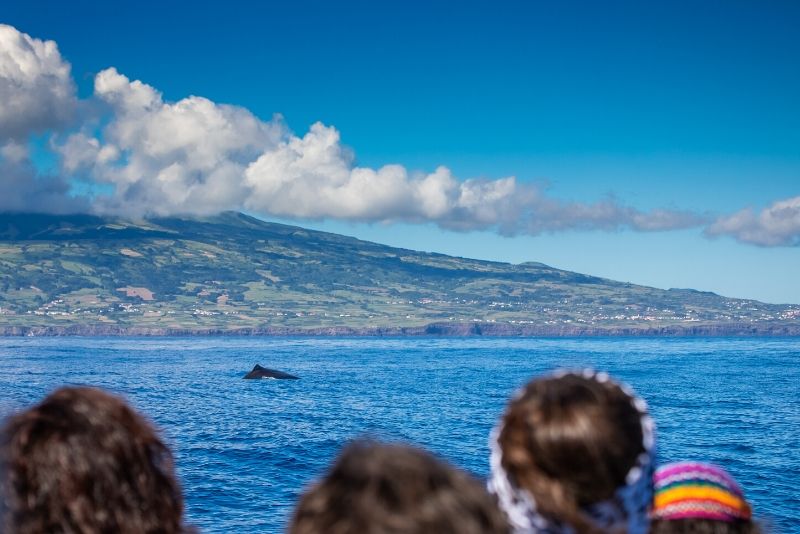 All whale watching cruises in Sydney include commentary during the cruise. Cheaper options tend to include audio commentary as well as knowledgeable crew members who will tell you where to look as the boat approaches whales.
Other cruise options feature naturalists, who are trained professionals and have extensive knowledge about whales and other sea life. Going on a cruise with a naturalist means they will share in-depth knowledge about the different species of whales.
Which types of whales can I expect to see during the cruise?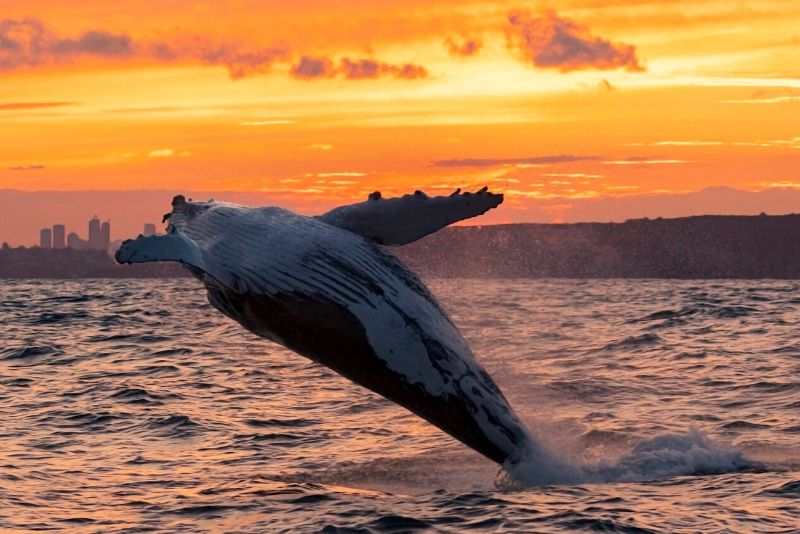 Expect to see a variety of whale species during your cruise from Sydney, as well as other forms of marine life. Guides and audio commentary will detail the different breeds and what you can expect to see, and you'll have the chance to take pictures of the whales during the cruise.
Here's what you can expect to see on a Sydney whale-watching cruise, including different species and other sea animals:
Humpback whale
The easiest whale to spot, Humpbacks are the most playful of the different species. It's a form of Baleen whale that is found in every ocean all over the world. They can weigh up to 60 tonnes and are between 42 to 65 feet long, which is a little longer than a regular-size bus. Their Latin name is Megaptera novaeangliae, which means "big wing of New England" and is a reference to where they were first sighted.
Southern Right whales
Often found in subtropical waters in the Southern Hemisphere, Southern Right whales are curious and playful when around humans. They are one of the largest species of whale, weighing around 40 tonnes. Southern Right whales are one of the slower species too, reaching speeds of around 9-11km per hour in the waters.
Minke whales
Minke whales are medium-sized compared to other species and are part of the baleen whale family. They have very pointed heads, are dark grey to black in colour and live to around 50 years. Minke whales tend to feed in shallower waters, which means there's a higher chance of spotting them closer to land.
False Killer whales
Named because of the shape of their skulls, False Killer whales reach about 20 feet in size and behave more like smaller dolphins. They swim quickly, do the occasional leap, and are much more interactive with whale watching groups. Subsequently, you're more likely to see False Killer whales first on your cruise if they're out and about.
Pilot whales
Pilot whales are technically large dolphins, though they are often considered part of the whale family. They're known for being social, which means they stick together and often roam in large groups. If you spot a Pilot whale on your Sydney cruise, you will likely see many of them together. The male Pilot whales reach around 21 feet in length, while the females are about 18 feet.
Dolphins
It's not just whales you can expect to see during your Sydney whale-watching cruise. There are plenty of cute dolphins to spot along the way. Sydney is particularly well known for its dolphins, and there's even the chance to swim with them on other Sydney tours.
Where do whale-watching cruises depart from Sydney?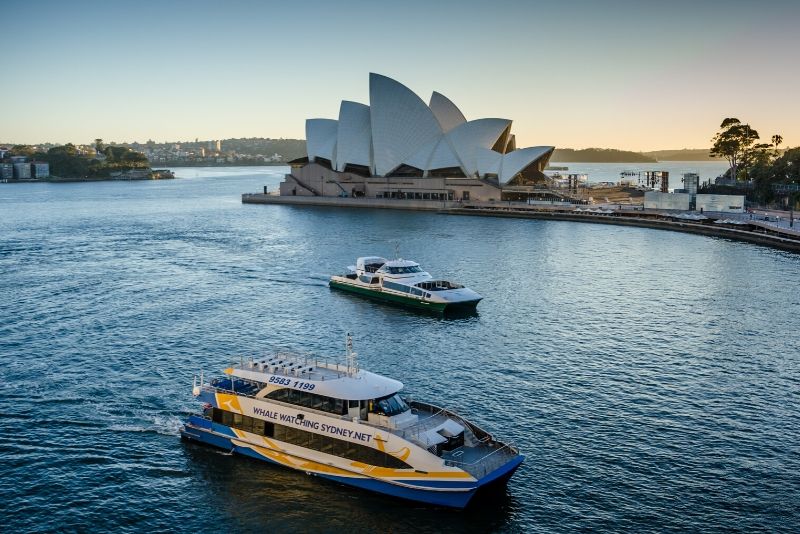 Departure points vary depending on the tour operator you choose, but the majority of whale watching cruises depart from Sydney Harbour, Darling Harbour and Circular Quay. Tours last between 2.5 and five hours, depending on how long it takes to find the whales and the type of cruise you require.
Travel tips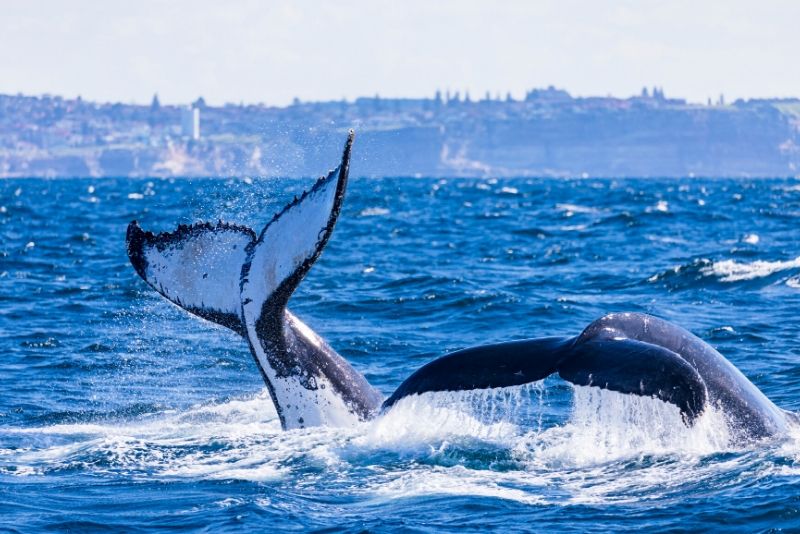 Wear waterproof clothes to avoid getting wet
Try and wear a pair of comfortable shoes
Bring a jacket and clothes to keep you warm, even in the hotter months. It can get very windy at sea!
Head to the outer decks of the boat for the best views of whales
Trips can last for between 2.5 and 5 hours
Bring a camera and take plenty of pictures
Take a pair of binoculars so you can spot whales from far away
Bring sunscreen and sunglasses to avoid overexposure to the sun
Ask the professional researchers questions about the whales
Whales might not always appear straight away, so you may need to be a little patient
Some tours guarantee that you will see whales
Boats are not permitted to get within 100 or 200 metres of whales, depending on the species
Snacks are usually provided on the boats
If you suffer from seasickness, consider taking over-the-counter medication before the cruise