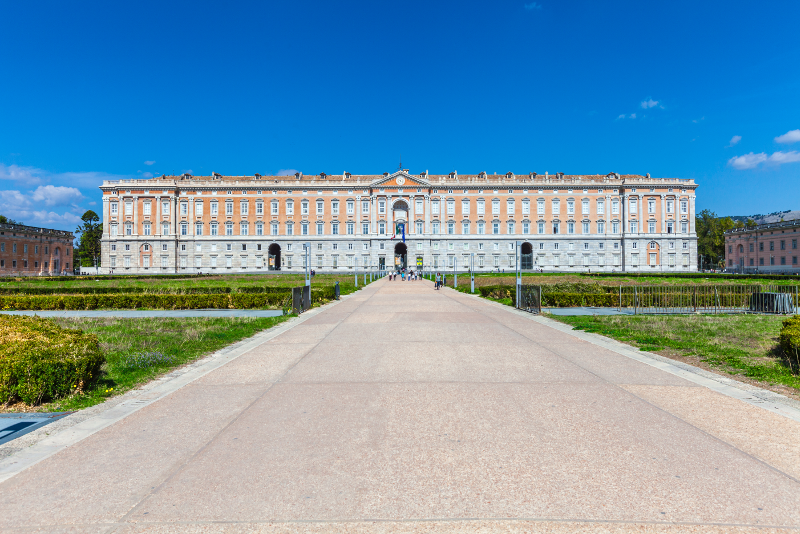 Are you looking for the best option to book online Royal Palace of Caserta tickets? Find out all about how much they cost, how to get advance tickets online, who is eligible for discounts, what you will see, and more!
On this post, you will find a complete guide to getting tickets for the Royal Palace of Caserta, including:
The world's largest royal palace at a whopping 235,000m2 is truly in a league of its own. Locally known as Reggia di Caserta, this UNESCO-designated site stuns first-time visitors with its sprawl of gardens, magnificent cascades, and optical illusions. The Baroque-style wonder houses 1200 rooms connected by dozens of intricate staircases. While it's impossible to see it all, on your visit you'll have access to the most significant parts of the interior.
Don't feel like reading ahead? Click on the following link if you wish to book Royal Palace of Caserta tickets right now.
How much do Royal Palace of Caserta tickets cost?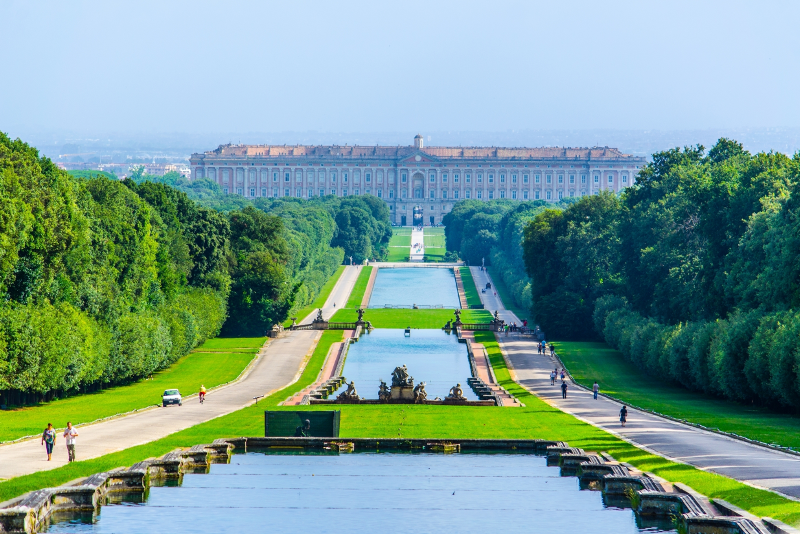 Ticket prices depend on whether you visit both the palace and gardens, or just one of them.
Single ticket for the Royal Palace of Caserta: full (€9) reduced (€4.5)
Single ticket for the gardens: full (€8) reduced (€4.5)
Combined ticket Royal Palace of Caserta + gardens: full (€12) reduced (€6)
Reggia two-day pass: €15.00 (For use on two consecutive days)
Who are eligible for discounts?
Special reduced prices are available for those aged between 18 to 24 years old.
How do you book Royal Palace of Caserta tickets in advance? How do you skip the line?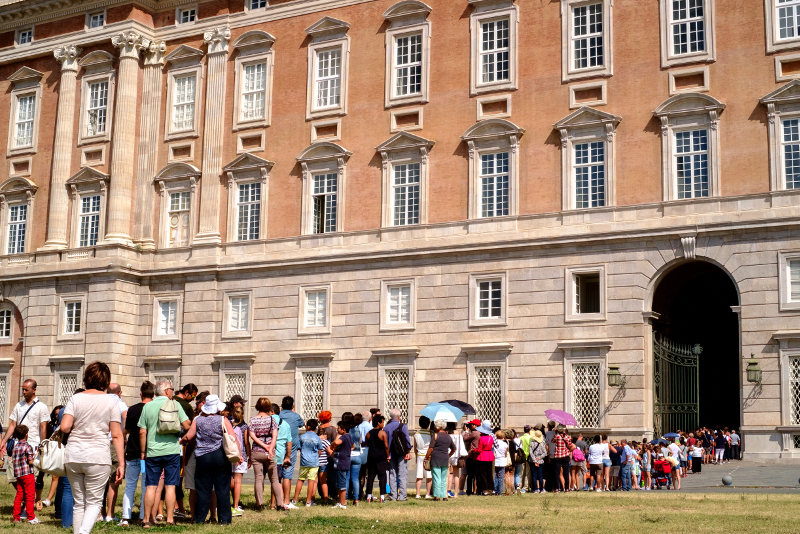 The Royal Palace of Caserta can be busy especially during summer time. If you wish to skip the line at the entrance, you will need to book your tickets online, either on the official website or from an online travel agency such as Getyourguide, Viator or Musement to name a few.
It is recommended that you compare prices, as they can vary between websites and discounts are often available and can save you some money.
Are there any Royal Palace of Caserta guided tours? Are they worth it?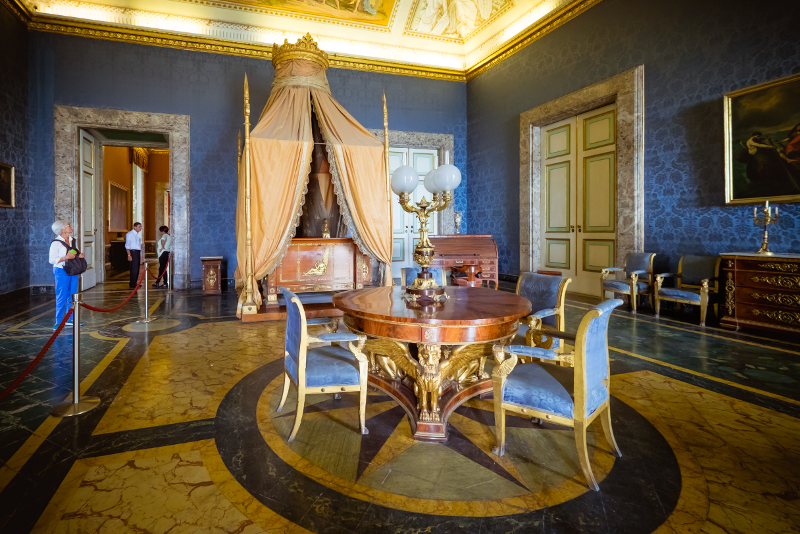 There are many guided tours available. The best part about a guided tour is that your tickets are purchased in advance so you can save time and avoid serpentine queues. Often, a hotel pickup will be included too.
You can ask your professional guide all the questions you have about this intriguing palace and its grounds. Your tour guide will take you through the prominent rooms of the luxurious palace and its landscaped gardens, revealing secrets of the palace's origins and architecture.
There are many operators organizing guided tours. We recommend you to compare prices before booking.
Is it possible to visit the Royal Palace of Caserta for free?
Fortunately yes. Entry is free to all on the first Sunday of every month.
Moreover visitors in the following categories can enter the palace for free during regular opening hours:
Visitors under 18 years of age.
Fine Arts students (academic ID proof is mandatory).
Handicapped visitors with one attendant.
What will you see?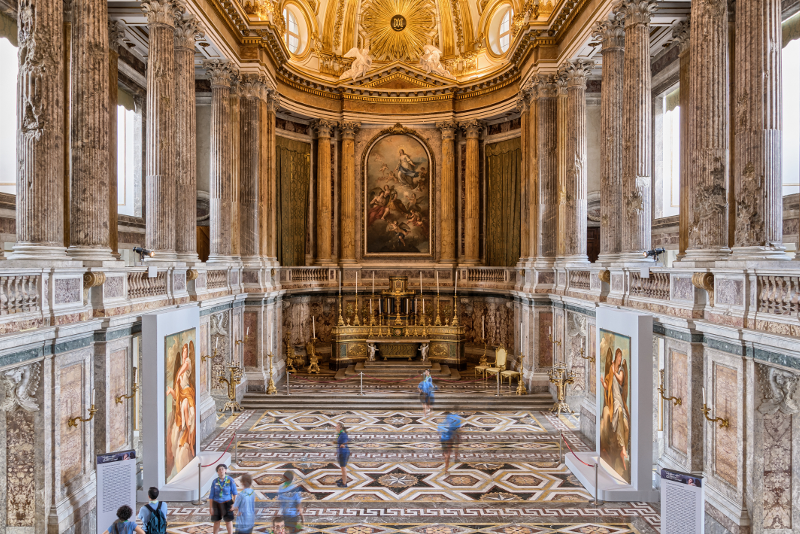 A visit to the Royal Palace of Caserta lets you step back in time to peek into the lives of the Bourbon kings. This 18th century royal residence was built on the orders of King Charles VII of Bourbon, who wanted a palace that was larger than France's Versailles. Designed by acclaimed architect Luigi Vanvitelli, the palace was intentionally built 30km inland from Naples to avoid being attacked from the sea.
When you book tickets to the Royal Palace of Caserta, expect everything from crystal chandeliers, ornate ceilings, frescoes, stucco, and the gold-covered Throne Room. While here, don't miss the Grand Staircase of Honor, which once housed an "invisible choir." The staircase leads to the Royal Apartments, whose opulence is pleasantly disorienting. The neo-classical Palatine Chapel was inspired by the Palatine Chapel at Versailles, and boasts Mannerist, baroque, and Renaissance influences. Art enthusiasts should check out the Terrae Motus Collection, which was created after the devastating earthquake of 1980. You can also take in a performance at the Royal Court Theater, which is now open to the public.
Outside, 120 acres of gardens spread luxuriously over hills and natural woodlands. Romantic pathways, exotic plant life, and pools and streams await at the English Garden. Look out for actual ruins from Pompeii, which were specially transported to the garden. Finally, if being at the palace feels like déjà vu, it's probably because scenes from the Star Wars films and Mission Impossible III were filmed here. Book your tickets to the Royal Palace of Caserta to soak in the essence of aristocratic ostentation.
Are Royal Palace of Caserta tickets included in any attractions city passes?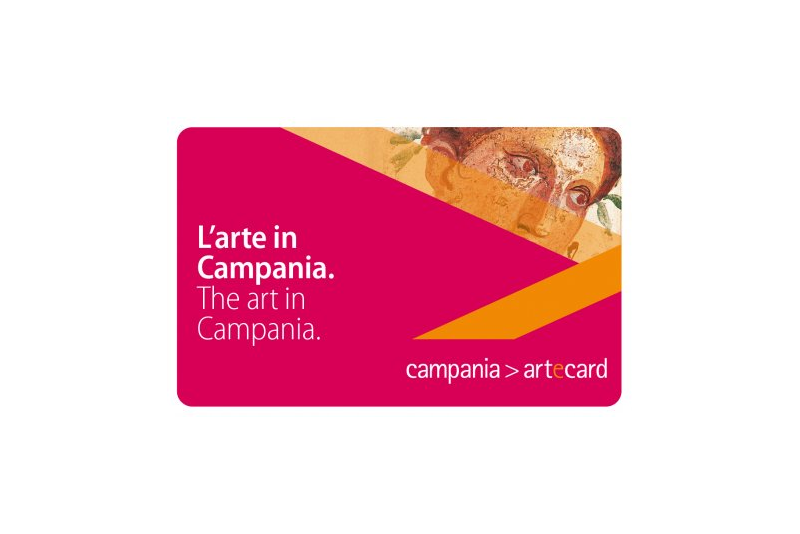 The Campania ArteCard lets you skip the line and visit historic monuments including the Royal Palace of Caserta, but also archaeological sites such as Pompeii, museums.
You may use the public transport throughout the Naples and Campania region as well.
What is the best time to visit the Royal Palace of Caserta? How can I avoid the crowds?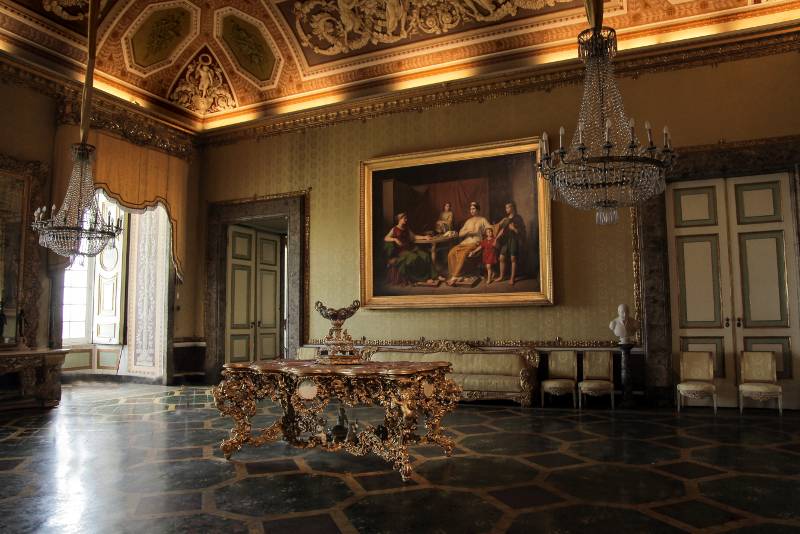 The best way to beat the crowds is to visit early morning or late afternoon. Weekends are inevitably crowded, so try to go on a weekday if you can. You'll also want to book your tickets online to skip lengthy ticket queues.
What are the Royal Palace of Caserta opening hours?
The palace is open daily except Tuesday from 8:30 am to 7:30 pm. The entire site is closed on New Year's Day, Easter Monday, May 1st, and Christmas.
The park's closing hours differ each month owing to different sunset hours. The park opens at 8:30 am all year round. It closes at 3:30 pm in January and February, 5 pm in March, 7 pm from April through September, 5:30 pm in October, and 3:30 pm in November and December.
Please keep in mind that the last entrance to the park is always one hour before the stated closing time.
Travel tips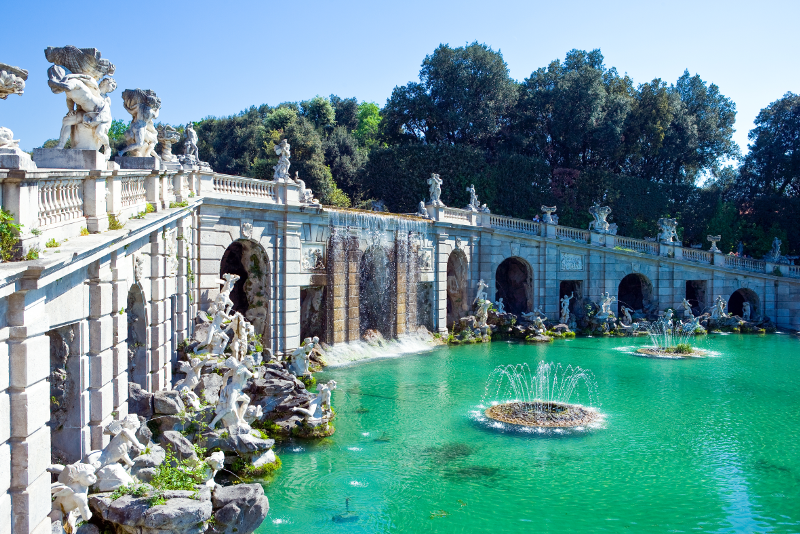 Caserta makes for an easy day trip from Naples. The train from Napoli Centrale will drop you close to the palace. Plan to have a minimum of four hours to fully enjoy the palace and its environs.
Make sure you wear comfortable walking shoes, bring water, and in warm weather, carry sun protection and sunglasses.
For a break from walking, consider the paid shuttle bus while visiting the English Garden, or even a romantic carriage ride through the sumptuous grounds.
Look out for cultural shows and concerts, and plan your visit in advance accordingly. The world's largest royal palace makes for a beautiful backdrop to live music and theatrical performances.