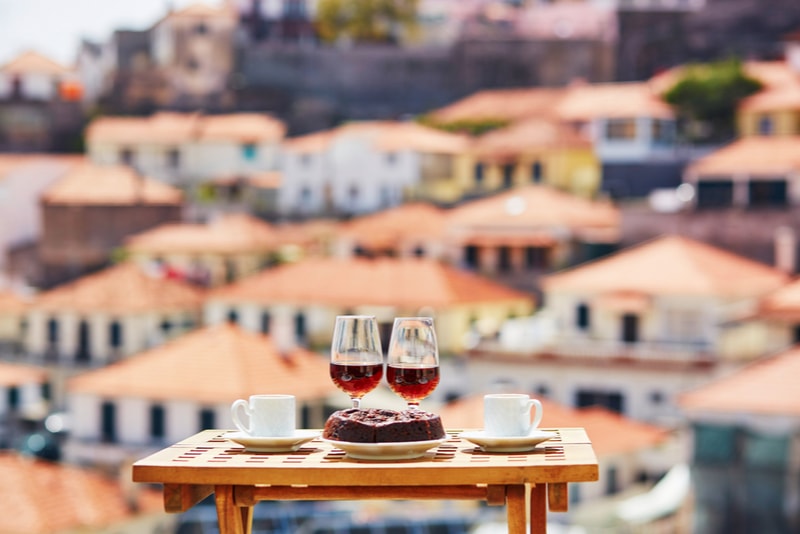 Lisbon buzzes with bustling venues, reservation, waiting lists and award winning chefs.
Lisbon's gastronomy is packed with intense flavours, spices and variety; a perfect illustration of the city's rich history.
Here we highlight 14 restaurants in Lisbon that celebrate the best of the city's local culture.
TourScanner is the No.1 meta-search engine for tours & travel activities. Search over 15 bookings websites and find your ideal travel activity at the best price.
1- Adega  de  Bairrada
Everyone that come inside this restaurant is looking for the typical leitão (suckling pig) a typical dish from central Portugal and a specialty of the chef.  The name of the restaurant comes from Bairrada, the hometown of Adelino and Alberto, two brothers they are running this 60-years-old establishment.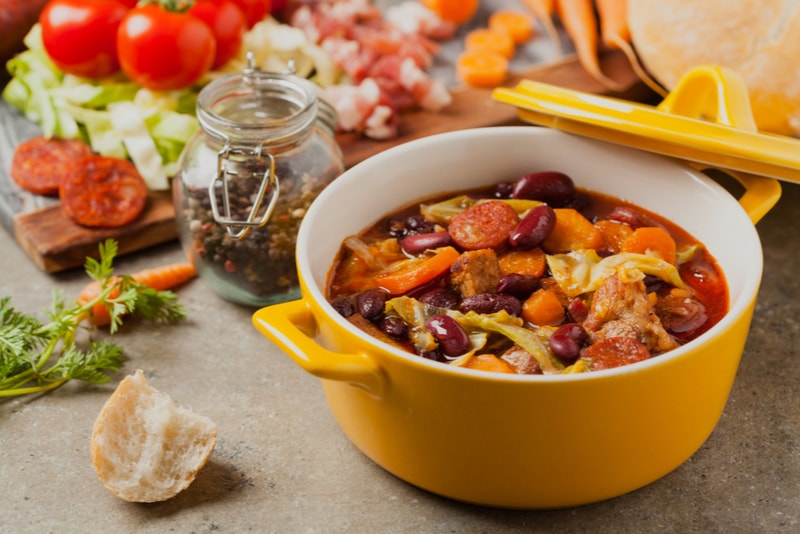 The must eat dishes are the cozido ã portuguesa (boiled traditional meal) on Wednesday and the Bacalau ã lagareiro ( served with potatoes in olive oil), on Thursday.
Eduardo, the youngest brother, lead the kitchen of the tasca and is skilled in every gastronomic field, even dessert: these are entirely home-made, from the legendary ice-cream to the symbolic pastel de nata (custard tart) which is an every-day-must for tourist and locals.
If you are looking for restaurants in Lisbon, you must try it!!!
?Rua Reinaldo Ferreira, 14A( Alvalade) –
Tel. 21 848 2774
Mon-Wed, 9am-4pm.  Thur & Fri, 9am-4pm and 7pm-10,30pm.  Sat, 10am-4pm
2- Imperial de Campo de Ourique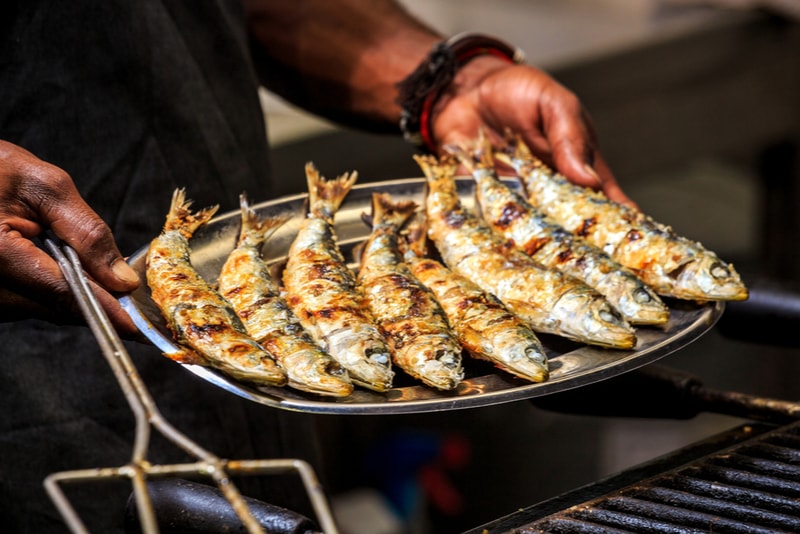 João Gomes comes from a small town situated in the north of Portugal, crushed in Campo de Orique 52 years ago and in this place, he decided to his wife Adelaide's fantastic cooking skills with the city. We must say thank him for his generous choice.
The restaurant gives its best during the lamprey and shad fish season and no less when you want to eat the cozido (boiled Portuguese meal), feijoada (beans & meat stew) and one of the best restaurants in Lisbon that serves the dobrada (tripe).
This restaurant attracted some famous visitors: Andrew Zimmern, from "Bizarre Food," the TV show, went there to eat the chanfana( goat stew) and the cabidela ( chicken blood rice), and he asked the bis!!!
?Rua Correia Teles, 67(Campo de Ourique)
Tel. 21 388 6096
Mon-Sat, 8am-10pm.
3- Macã Verde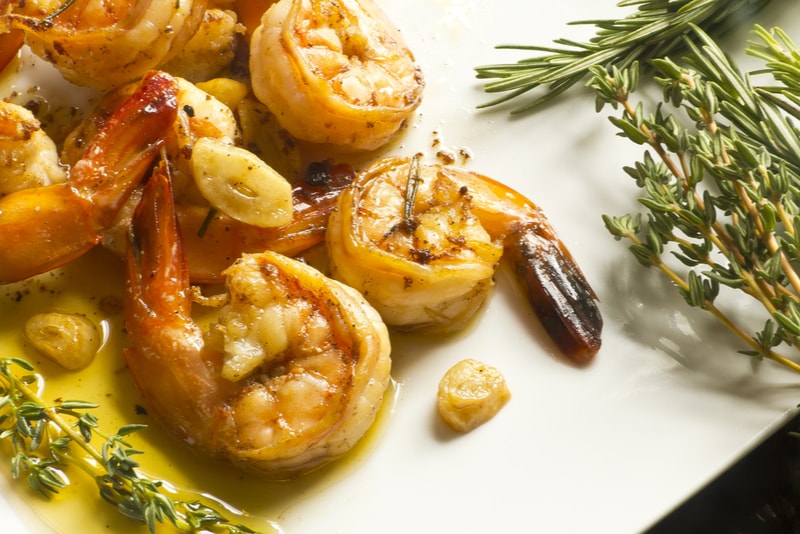 Decades ago there was a hamburger in Santa Apollonia, and its name was "Green Apple." It stood among the others restaurants in Lisbon for serving hamburger with special applesauce. Lisbon lost this restaurant in 1981, but, gained a tasca, and such a tasca.
Macã Verde (means green apple in Portuguese) became very quickly an institution in the area, thanks to the fresh fish, the great grill, and the fantastic fruit salads that the restaurant can offer.
This small and cozy restaurant is also famous because it is a regular stop for many Lisbonian chefs with an empty stomach, lofty aspiration and willingness to learn some tips from the home chef.
?Rua dos Caminhos de Ferro, 84(Santa Apollonia)
Tel. 21 866 8780 / 96 551 2266
Mon-Fri, 12pm-4pm and 6pm-12am.  Sat, 12pm-4pm.
4 – Stop do Bairro
Born during the revolution of 1974, thank João Sabino, a great supporter of Belenenses- which is clear from the decoration of the restaurant-, Stop do Barrio is a symbol of the neighborhood and a landmark among the restaurants in Lisbon.
From the arroz the tamboril (monkfish) to the cabidela (chicken blood rice), every dish that comes from the kitchen is very delicious and genuine.
If you are the kind of person that likes the mid-meal cigarette, this would be your place, in fact, is one of the few restaurants where is still allowed to smoke inside ( with a good ventilation system that would save your lunges in case you are not a tobacco lover)
Home-made desserts are a must eat and even if you can't choose one, just ask for a taste of everything. Do you want a suggestion? Just ask for pijaminha ("little jummies").
?Rua Tenente Ferreira Durão, 55A(Campo de Orique)
Tel. 21 388 8856
Tue-Sun, 12pm-11pm.
 5- Zapata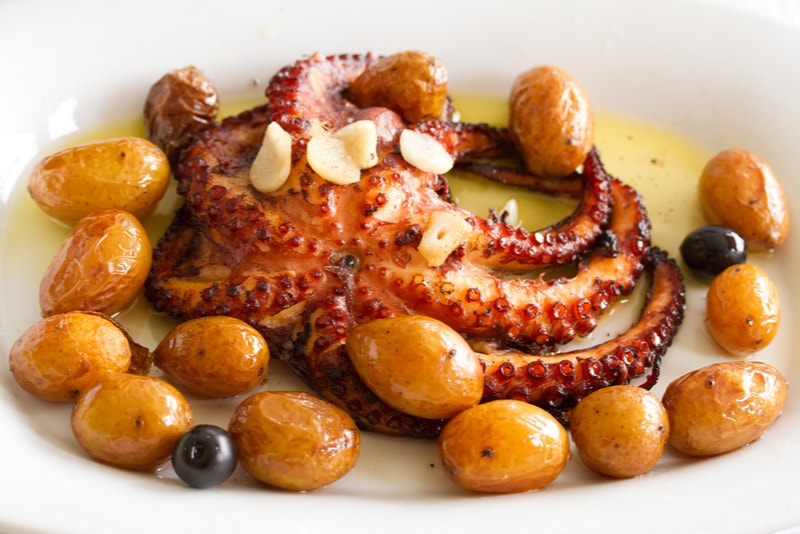 The name comes from the Mexican revolutionary Emiliano Zapata, one of the essential character of the 1974 revolution. Not revolutionary but extremely traditional is the cousin that includes timeless Portuguese dishes.
The highlight is tranche de vitela (sliced veal), leitão (suckling pork) and the extraordinary filets de polvo com açorda (octopus fillet with savory bread pudding), amongst the other plates.
Is one of the best restaurants in Lisbon for celebrations of every kind, and Sr.Vicente, who runs the restaurant, is the guarantee that the beer is always frozen and well pulled. Viva la Revolucion!!!
?Rua de Poço dos Negros, 47-49(São Bento) 
Tel. 21 390 8942
Wed-Mon, 10am-2am.
6- Zè da Mouraria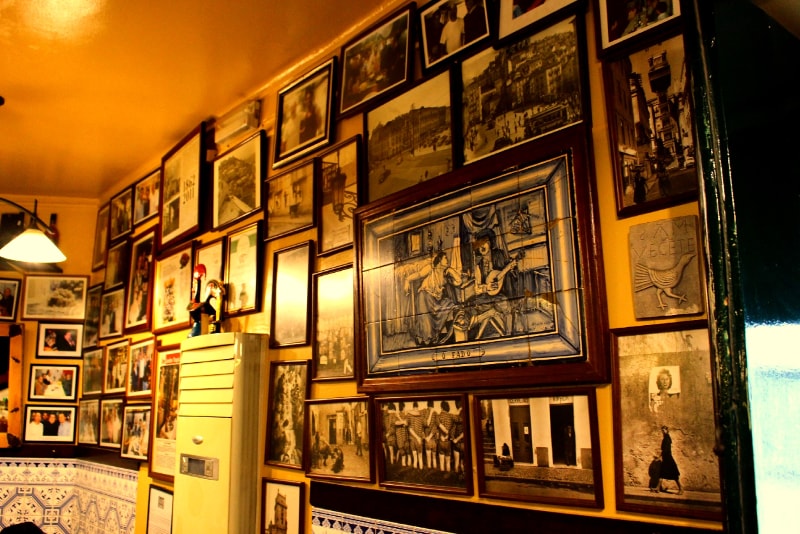 Unlikely as it seems, there is no Zè in this restaurant in the center of Mouraria. The man who is in charge of the kitchen is Virgìlio Oliveira. Grew up Lisbon but formerly from Minho, Virgìlio is not the typical tasca chef, he is far from it. In fact, he is a top-class chef with excellent records: he opened several hotel's restaurants in Lisbon and worked in one of the most expensive restaurants in Uganda.
Virgìlio bought Zè dos Grelhados, the former name, a couple of decades ago. He changes the title slightly and entirely the menu. The result? Now is one of the busiest restaurants in Lisbon at lunchtime.
If you have the opportunity, you should go there on Friday and ask for the world-renowned bacalhau assado com grão. Simply delicious.
?Rua João do Outeiro, 24(Mouraria)
Tel. 21 866 5436
Mon-Sat, 12pm-4pm.
7- Zè Pinto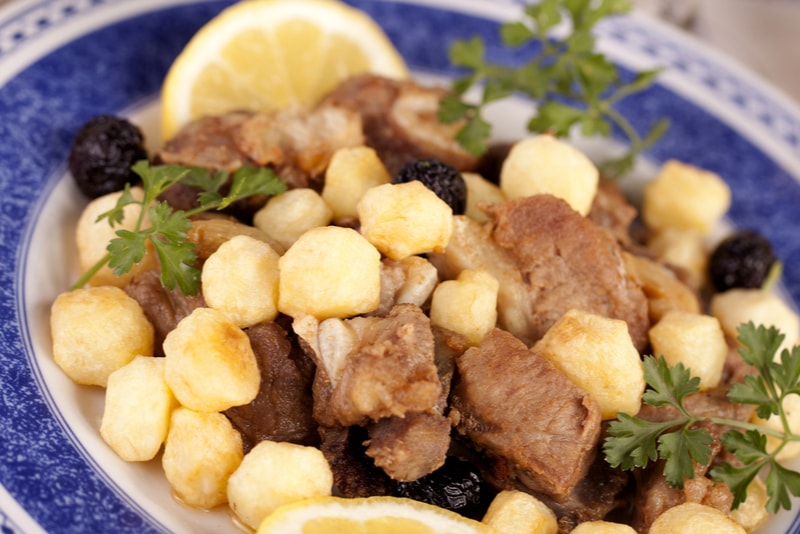 The restaurant's name comes from its founder's name. He was a friendly host and a huge fan of Benfica who retired last year, giving room to a new administration. The only condition he left to the new management was to keep everything that was working unchanged, according to the rule: " if it isn't broke, don't fix it." The team, the recipes, and the somewhat rudimental but very cozy location are the same as before.
The pernil assado (roasted pork shank) and the home-made chips are amazing, but, the entrecosto com arroz de feijão ( spare ribs with bean rice) remain the restaurant's trademark. The portions are quite generous compared with the others restaurants in Lisbon, but make sure to leave room for the restaurant's happy ending: a super tasty kind of crème caramel served in an aluminum cup. Trust me and try it!!!
?Large General Sousa Brandão, 2(Benfica)
Tel. 21 788 7783
Mon-Sat, 9am-12am.
8- Cantina do Mercado 31 de Janeiro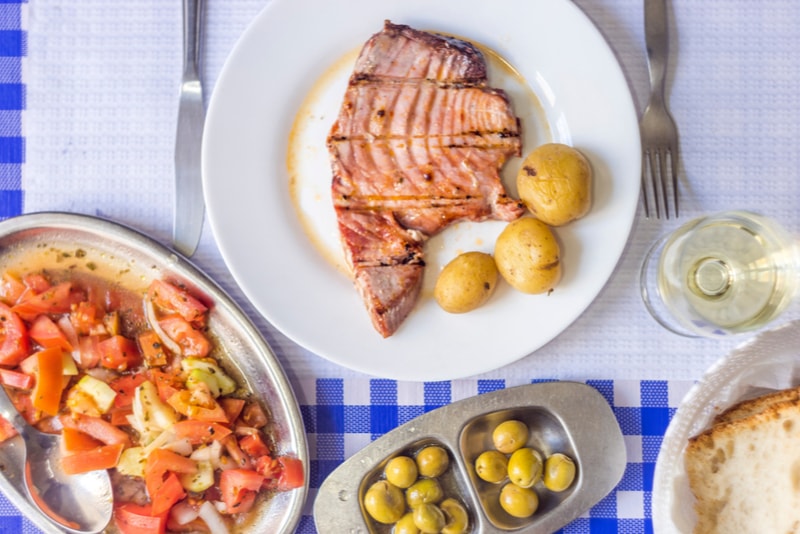 There are few "fancy" food markets in Lisbon, but Mercado do 31 de Janeiro is the only one that is still as it was 50 years ago. Not celebrity chef kiosks or expensive bills, but, there is a small and good restaurant that many call the "canteen" and treat accordingly.
During lunchtime on the weekdays, there is always a queue of people in a suit or at least well-dressed that come from the nearby offices looking for an honest and genuine meal. Why do they call  it canteen?
Because as in a canteen, you have to wait in line, pick your meal and only then you can sit down and eat. According to the manager: " 90% of the ingredients come from the market, the rest is passion and love".
Definitely to try if you are looking for some traditional restaurants in Lisbon.
?Mercado 31 de Janeiro, Rua Enganheiro Vieira da Silva, 135(Saldanha)
Tel. 21 354 0978
Mon-Sat, 7am-3pm.
9 – O Cardoso do Estrela de Ouro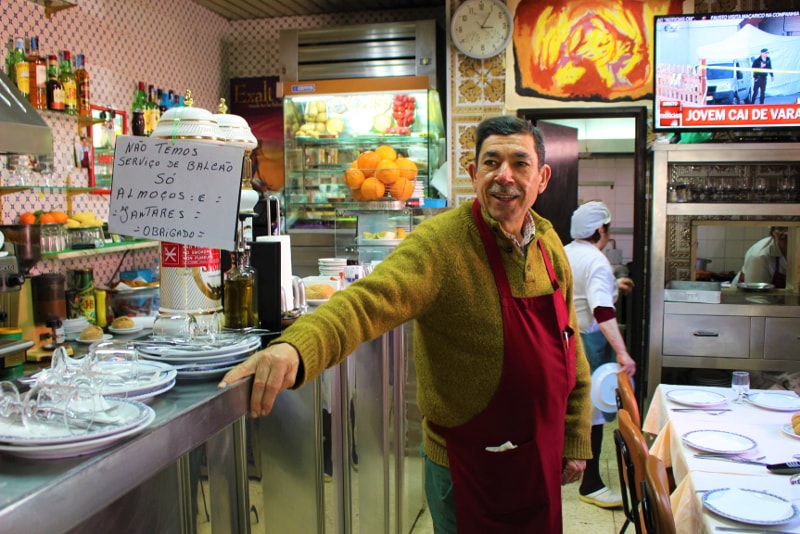 Based in a building built in the early XX century, the name of the restaurant is a calling card for one of the Lisbon's old working-class neighborhood, Estrela de Ouro.
Cardoso, sorry, Sr.Cardoso – his mustache demand respect- is the host of this simple, but cozy and delicious restaurant.
When snails are in season, you would have to book a table in advance according to taste them. It is understandable. The generous portions and the perfect seasoning make it one of the best restaurants in Lisbon for snails.
The kitchen's qualities don't end here. The cabidela ( chicken blood rice), the cozido à portuguesa ( boiled Portuguese meal) and the dobrada (tripe) are of the most excellent quality.
A suggestion?? Get there early, late or book in advance if you want to enjoy it.
Tel. 21 886 5230
Mon-Fri, 12pm-3pm and 6,30pm-9,30pm.  Sat, 12pm-4pm.
10 – Casa dos Pasarinhos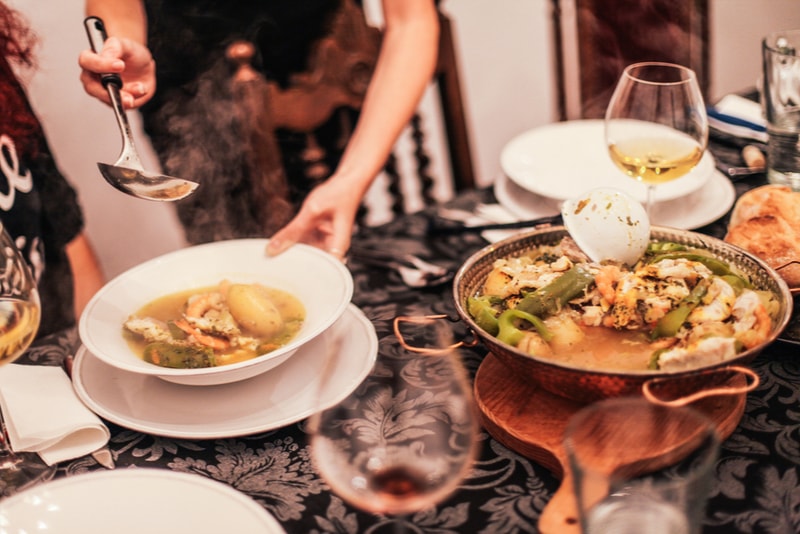 This restaurant is a milestone of the neighborhood. They make whatever the customers want: fish, meat, vegetables, grilled on a stone. Yes, you read right!!!
The owner, Alfredo, can make the hunk of the beef on a hot stone at its best, but it isn't the only icon of the restaurant. In fact, some people go there for other reason, such as the choco frito ( fried cuttlefish), which is supposedly good as it is in Setùbal.
The most nostalgic people can take pictures of the old menus from times gone by, which decorate the dining room, whit their old-fashioned descriptions and prices.
?Rua Silva Carvalho, 195(Campo de Ourique)
Tel. 21 388 2346
Mon-Sat, 12pm-3pm and 7pm-10.30pm.
11- A Castiça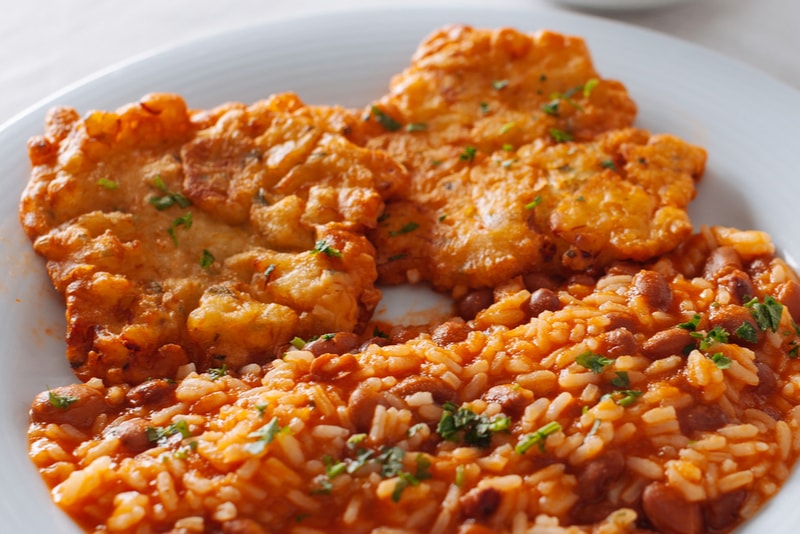 Vitor Cantador, the singer, is how is called the host. His wife, confirming his singing talent, said: " when he is happy, this restaurant becomes a fado house." Much of the appeal of this small restaurant located in Lumiar comes to the lovely couple that run it. They do everything inside there, waiting, cooking and entertainment.
How to make Vitor happy and singing? It is easy, just ask him about Benfica. Are they all Benfica fans? "Even the cats, the dogs and the budgies," Vitor answered while he was grilling.
The restaurant is well-known for its chargrilled specialties, but that is not all. Joaquina, Vitor's wife seìuggested us her famous pataniscas ( cod fritters) and the sauciness of Arroz de feijão (bean Rice) on the side. If these recipes don t convince you, just ask to the hot to sing the rest of the menu to you.
Tel. 21 757 4139
Mon-Sat, 9am-5pm.
12 – A Licorista e o Bacalhoeiro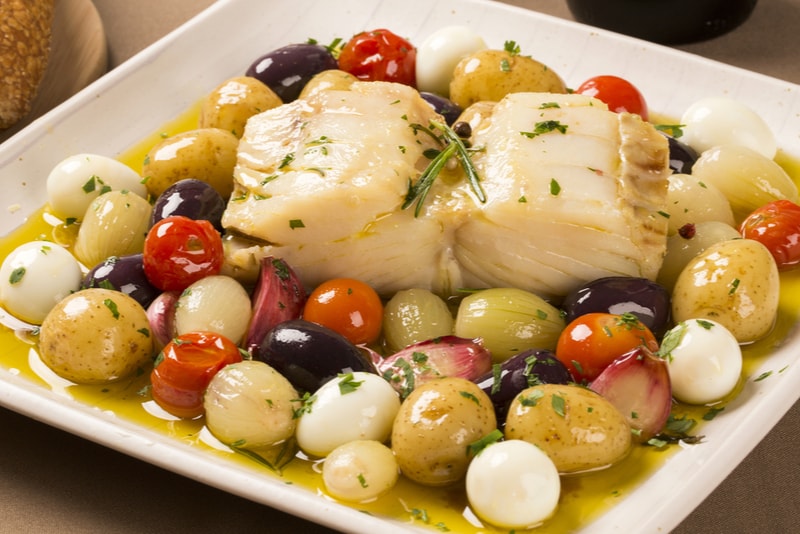 The restaurant born from the union of the two restaurants that give to it the name. On one side, a  licorista was a name of liquors or wine that were sold in a glass over the counter. On the other hand, o  bacalhoeiro is the former name of the dried cod seller.
One of the historical customers of this small restaurant in Baixa was the famed writer Fernando Pessoa, who was caught red-handed here more than once.
Antonio Paulo and his wife Manuela are now running this restaurant, with honest price and traditional food. Particularly delicious is the bacalhau a minhota ( fried cod, with onions and fries around), available every day. Curios are the house dessert, it remembers the shape of dried salt cod, but is a unique pastry filled with sweet "egg threads." To end your meal correctly, ask for a good coffee and a glass of cherry liquor.
?Rua da Sapateiros, 218-222(Baixa)
Tel. 21 343 1415
Mon-Sat, 12pm-3pm and 7pm-10pm.
13 – Lucimar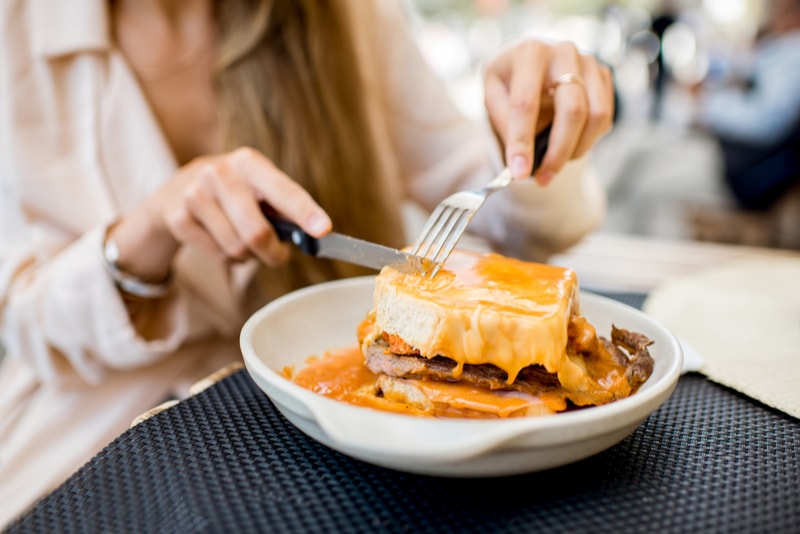 Although many restaurants in Lisbon serve franchesinha , most of them are light years away from their counterparts served in Porto. With some exceptions. The franchesinha served in Lucimar is one of them. The franchesinha is not the only well-done dish served there. The grill is excellent and the farinheira sausage with scrambled eggs as well.
Ask for a glass of moscatel before you leave, it would make you happier and a bit tipsy.
?Rua Francisco Tomãs da Costa, 26-28(Entrecampos)
Tel. 21 797 4689
Mon-Sat, 12pm-1am.
14 – Prìncipe do chalariz
To get an idea of the longevity of this restaurant, imagine that the oldest customer is 105 years old and he used to come here with her parents. This restaurant has served excellent traditional food for almost a century.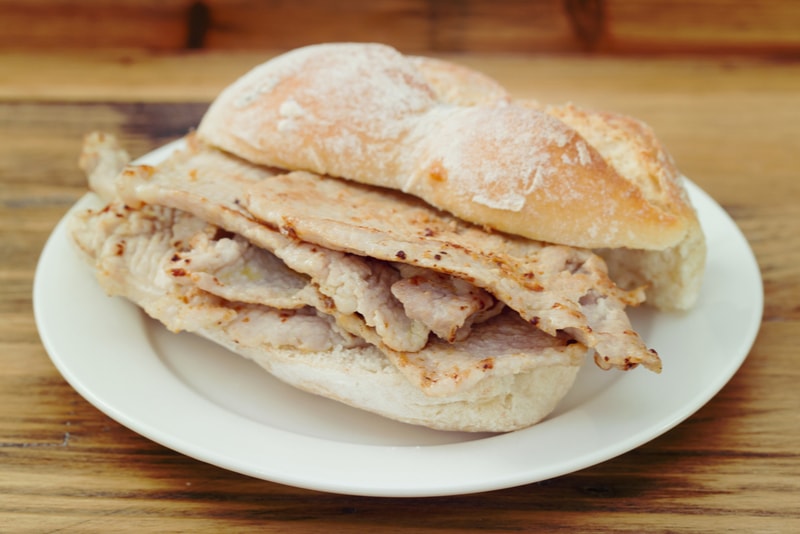 The menu offers honest dishes, affordable prices, and efficient service.
Don't be surprised if you meet some well-known artist there. It is normal, and some of them have their table there. Illustrator like Manuel San Payo and Eduardo Salavisa have even featured their culinary experience in Prìncipe do Calhariz in their art.
If you want the best experience here, you should come on Sunday, when theirs weel dishes are served, along with the classic cozido à portuguesa ( Portuguese boiled meal).
?Calçada do Combro, 28(Chiado)
Tel. 21 342 0971
Every day, 12pm- 3pm and 7pm-10,30pm. Closed on Sat.
Bom apetite & enjoy Lisbon 🙂