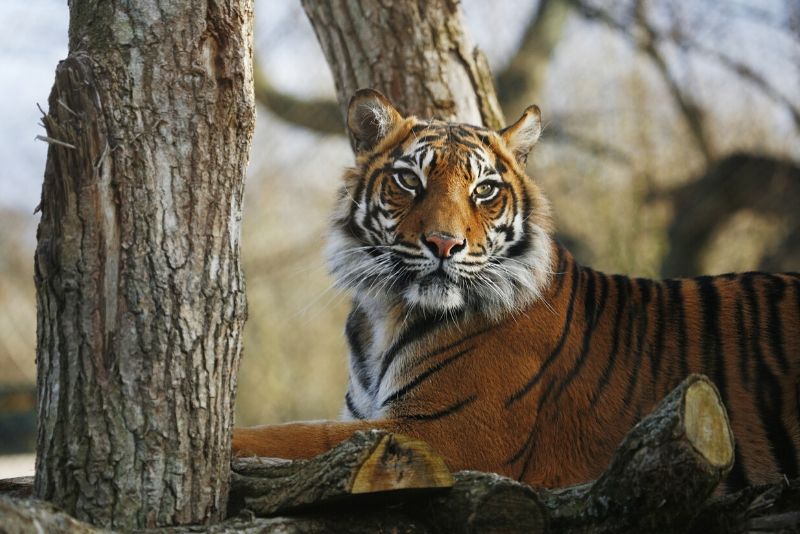 If you're planning on visiting the famous London Zoo, you'll undoubtedly be on the lookout for cheap London Zoo tickets.
That's where we come in. Here at TourScanner, we've put this guide together so that you can enjoy all the animals at London Zoo with cheap tickets that don't break the bank.
Read on and learn about London Zoo tickets price, how to book cheap London Zoo tickets online, how to get there, opening hours, and some useful travel tips.
Don't feel like reading ahead? Book your London Zoo tickets right now.
How much do London Zoo tickets cost?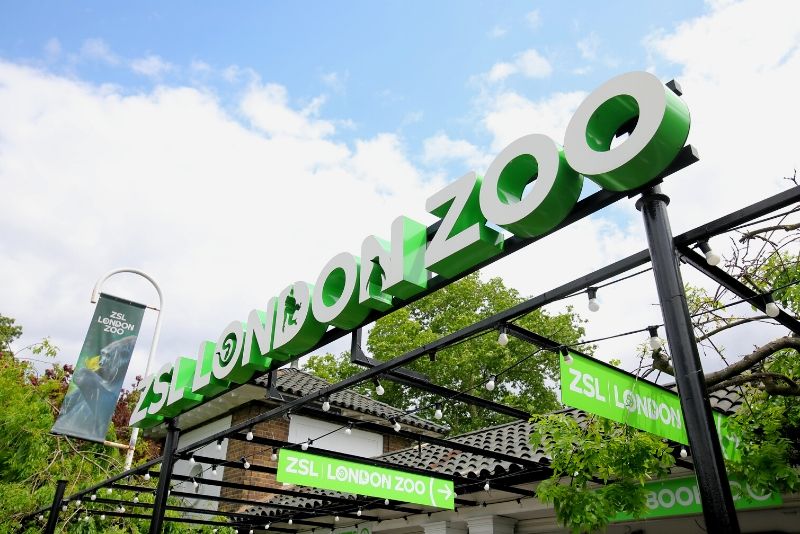 Ticket prices for London Zoo vary according to the time of year and  whether it's a weekend, holiday, peak or off peak. Tickets are also 10% cheaper if they're purchased in advance online. 
Below is a breakdown of London Zoo ticket pricing: 
London Zoo ticket
Peak
Adults (16-64): £31.50
Children (3-15): £20.47
Students, Seniors, Disabled visitors: £28.35
Standard
Adults: £29.25
Children: £19.01
Students, Seniors, Disabled visitors: £26.32
Off Peak
Adults: £27.00
Children: £17.55
Students, Seniors, Disabled visitors: £24.30
Saver
Adults: £25.20
Children: £16.38
Students, Seniors, Disabled visitors: £22.68
Super Saver
Adults: £23.40
Children: £15.21
Students, Seniors, Disabled visitors: £21.05
London Zoo Flexi ticket
Flexi tickets are available if you're not sure which date you want to visit London Zoo. Purchasing a flexi ticket means you can visit whenever you want within 12 months.
Adults: £31.14
Children: £21.83
How can I find cheap London Zoo tickets online?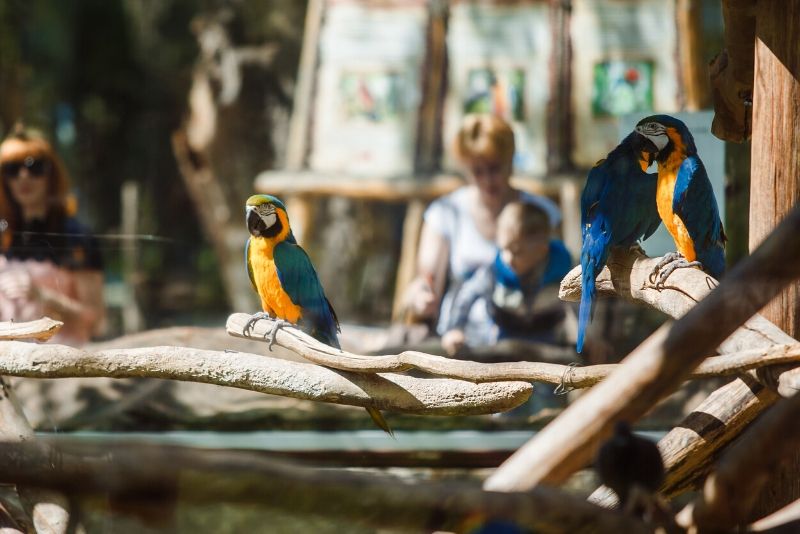 If you're interested in buying cheap London Zoo tickets, there's every chance that you've had a look online in advance of your visit with the hope of securing admission at a discounted price. There are plenty of websites offering cheap London Zoo tickets, including the official website, which changes its prices regularly throughout the year. With so many pricing structures offered by a variety of sites, finding the cheapest tickets can prove a difficult task.
Before you know it, there are several tabs open on your web browser, and you get lost in a maze while trying to navigate the best London Zoo deals. Do you book with Viator, Klook, GetYourGuide, or Tiqets, which are just some of the online tour operates that offer tickets to London Zoo at discounted prices?
The best way to compartmentalise all the offers into one easily digestible search is with TourScanner. We help you compare the cheapest London Zoo tickets in one handy place, making it easier to find the best deals available – some of which include discounts up to 30%. Find the cheapest tickets on your desired date with TourScanner's search engine.
Is the London Zoo ticket included with a London Pass?
Many tourists that visit London decide to purchase a London Pass. A London Pass is a digital sightseeing pass that provides access to 80+ attractions around the capital. The pass is available for between 1 and 10 days and included iconic landmarks to hidden treats.
Fortunately, London Zoo is one of the attractions included with the pass. Users with the London Pass enjoy skip-the-line access and the chance to explore the zoo and see the animals. A one-day pass, which includes entry to London Zoo, costs £75 for adults and £55 for children.
What will I see at London Zoo?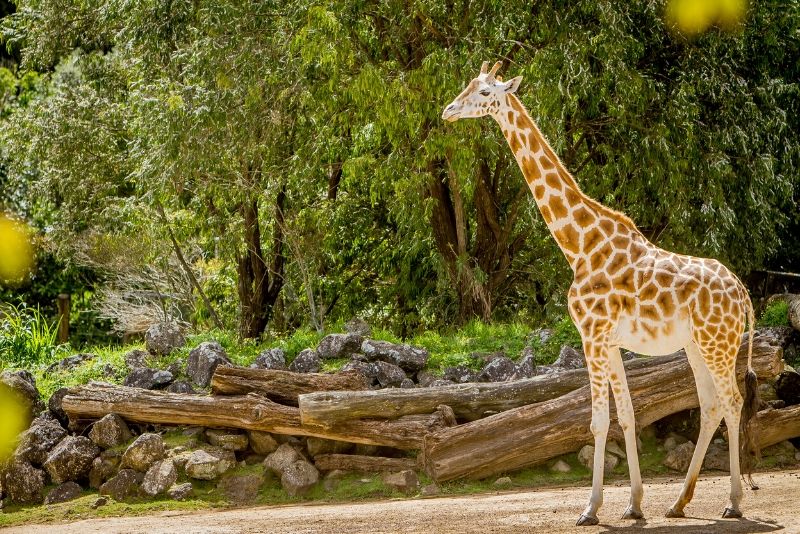 There are 750 species to see at London Zoo, plus seasonal shows and live exhibits that will capture the imagination of adults and children alike. It's the world's oldest scientific zoo and houses the largest animal collections in the UK. Events at the zoo change with the seasons, and there is always something different to discover. Here is a selection of some of the most popular activities at London Zoo:
London Zoo Nature Trail
The Weird and Wonderful
Good Morning Meerkats
Lions Live
Megabugs Live
Coati Crunch
Tigers Live
Animals in Action
Incredible Journeys
Penguin Beach Live
Pygmy Hippo Hot Tub
African Hunting Dogs
Spiders Live
Tropical Bird Tour
Giraffes Live
How do you get to London Zoo?
London Zoo is located in Regent's Park in central London. There are multiple ways to get there, including transport methods such as tube, train, bus or car.
Address: London Zoo , Regent's Park, London NW1 4RY
Tube – the closest tube lines are Camden Town (Northern Line), Regent's Park (Bakerloo Line), Baker Street (Bakerloo, Circle and Hammersmith & City, Jubilee, and Metropolitan lines), and Great Portland Street (Hammersmith & City Line)
Bus – use routes 274 or C2 to get to London Zoo by bus
Train – the nearest train station to London Zoo is Euston Station
Car – there are parking facilities at London Zoo. After 6pm and on Sundays, it's possible to park for free in Regent's Park
What are London Zoo's opening hours?
London Zoo is open every day of the year except for Christmas Day. It opens at 10am, with closing times depending on the time of the year. Below are is a list of when the zoo closes during different periods throughout the year:
October 2019 – 14 February 2020: Last entry at 3pm; closing time at 4pm
15 February – 28 March 2020: Last entry at 4pm; closing time at 5pm
29 March – 1 September 2020: Last entry at 5pm; closing time at 6pm
2 September – 24 October 2020: Last entry at 4pm; closing time at 5pm
*Some animal exhibits may close up to 30 minutes before closing time.
Travel tips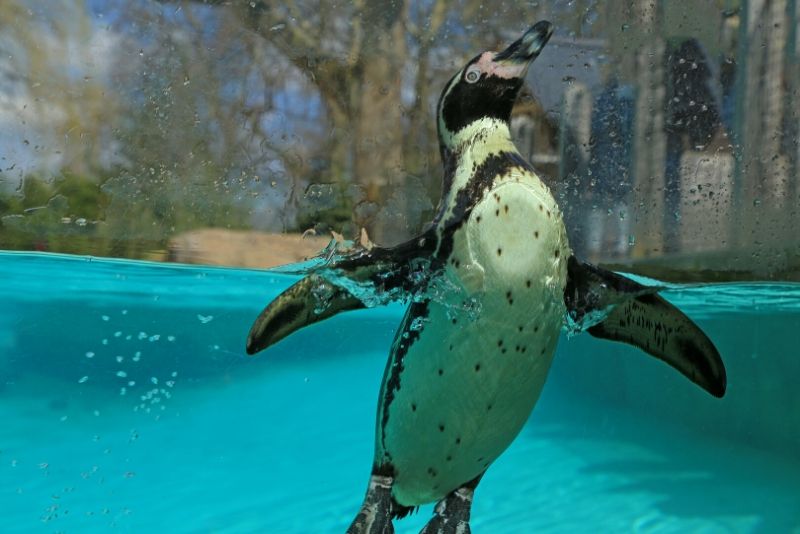 Download the London Zoo travel app to learn about the animals you will see during your visit
There are workshops at the zoo that educate visitors on how to get the best pictures at the zoo>
Several packages are on offer at London Zoo, including Keeper for a Day, which is led by a London Zookeeper and puts you in their shoes.
Check on the app or website to see in advance what times shows start
Make use of the map so that you can visit all the areas of the zoo that you want to see
The Terrace Restaurant is a cafe at London Zoo
Give yourself around 3 hours to see everything at London Zoo
Security carries out bag checks before you enter the zoo
Bicycles are not allowed in the zoo