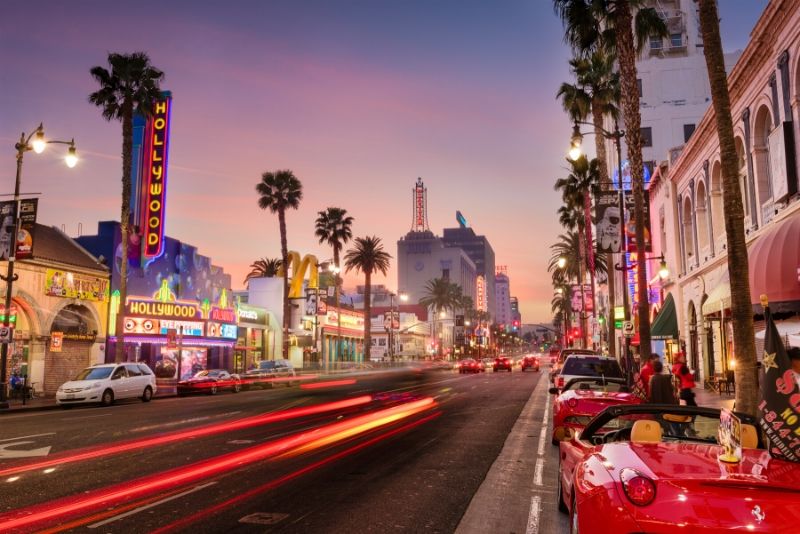 Do you want to know where the celebrities hang out in Los Angeles? Looking to admire luxury villas of some of Hollywood's biggest movie stars? On this post, you will learn everything about Hollywood & celebrity homes tours, what are the best places to visit in Los Angeles, what are the most popular tours to book, how much does it cost, and some useful travel tips.
Los Angeles is the vibrant metropolis in California that needs to be on your radar if you are visiting West Coast USA. Also, known as the City of Angels, this dynamic destination proffers ideal holiday experience for travelers of all age brackets. From the glorious beaches and an earthly hiking retreat to savoring diverse cuisine and innovative libations to shopping high-ends glitz and glamour, the vibrant city of Los Angeles has it all.
That's not all! The Entertainment Capital of the World is also a stunning place that has incredible dwelling places and luxurious estates that belong to the renowned faces of Hollywood. A Los Angeles celebrity homes tour to marvel these architectural ingenuities will be an absolute highlight of your vacation.
Don't feel like reading ahead? Book a Hollywood & celebrity homes tour right now.
What are the best places to visit during a Hollywood & celebrity homes tour?
The stunning mansions and houses of the celebrities in the City of Angels spread over the expansive area have their own charm that's hard difficult to miss. In addition to this, the Entertainment City of the World also has remarkable filming locations and famous landmarks that are drop-dead gorgeous. A tour in the Platinum Triangle made up of Beverly Hills, Bel Air, and Holmby Hills in the city unveils the secret why the stars love to own an abode away from the hustle and bustle of the crowded cities. Nestled in the beautiful yet secluded back roads of Los Angeles here we master-crafted some of the must-visit star homes and beautiful estates that will blow your mind.
1. Celebrity Homes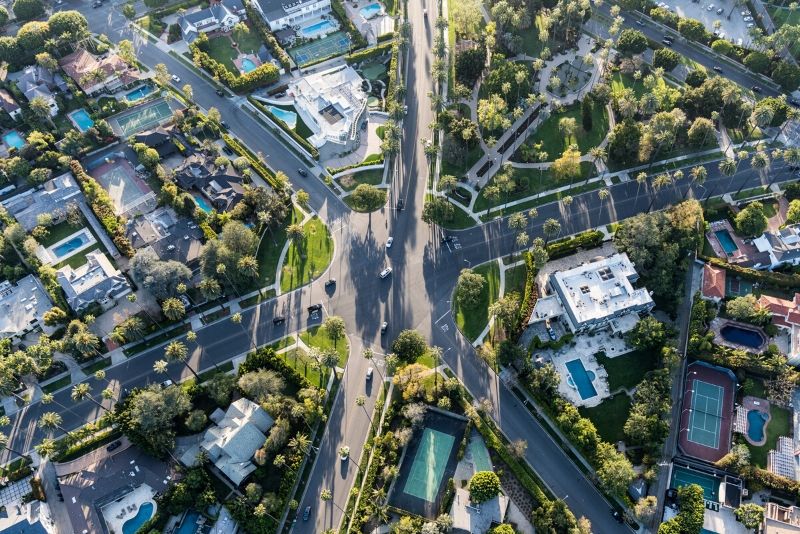 Los Angeles is home to the world's most powerful celebrities' abodes that are worth millions of dollars. While you may not get to see what's inside of these manmade marvels, you will be astounded by the architectural ingenuity of the mansions.
Adele's manse in Beverly Hills
Beverly Hills is an international symbol of the ultimate in luxury where you can see upscale brands, stretch limousines, and priciest real estates. It's no wonder that celebrities love to own property in this corner of the Golden Triangle that lives up to its glistening reputation. Internationally loved singer Adele owns a 6,600-square-foot-home in Beverly Hills that has a stunning hedge-lined pool in the backyard.
Beyoncé and Jay-Z's abode
The power couple who is known to value privacy resides in the house which is said to have an Olympic-sized pool and an art studio. Travelers love to have a peek inside the compound to marvel at the grandeur of the marvelous architectural feat.
Ellen DeGeneres
Ellen DeGeneres is one of the biggest movers and shakers in the world of celebrity real estate who is famous for selling and buying a new mansion in the LA area. The Queen of Daytime Television has garnered a reputation of the skilled Hollywood house flipper with her active participation in the real estate and scooping the best of the bests. It's no surprise that her haven makes it to the list of most-loved houses that people fantasize
about.
2. Filming Locations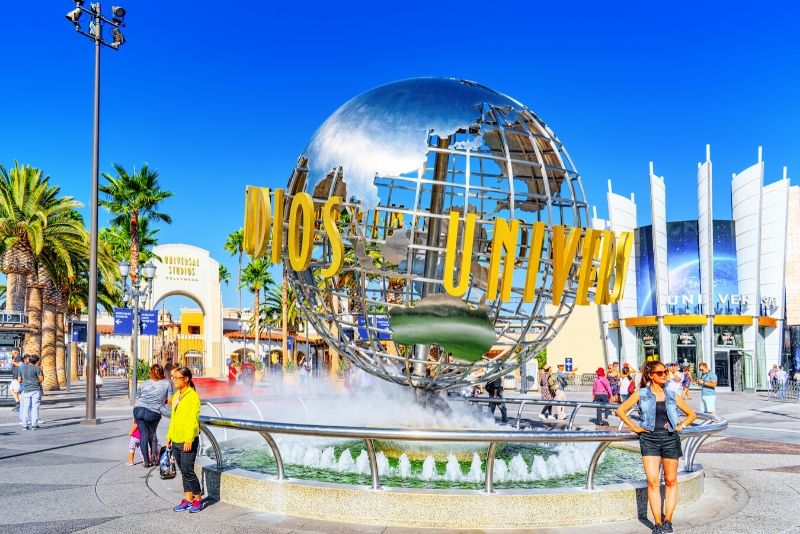 Los Angeles is not just the birthplace of Hollywood but also a mecca where fantastic filming locations are established. While several sites of this urban jungle have been featured in hundreds of blockbusters, there are some locations where many movies are set.
Universal Studios Hollywood
Universal Studios Hollywood is one of the oldest and most famous cinematic studios in the city of angels. However, it is more acknowledged as the amusement park than a movie studio where you can get a behind-the-scenes studio tour, be a spectator to live-action stunts, and yell at a top of your voice as you go up in the thrilling 3-D rides.
That's not all! You can make a trip to the Wizarding World of Harry Potter and gulp down a glass of butterbeer. And if you are above 13 years old, you can experience the thrill of facing real and animatronic walkers from the most-watched 'The Walking Dead'.
Seeing the vibrant Super Silly Fun Land from the Despicable Me' won't just blow away your kids' mind but also your mind. The other-worldly land of Universal Studios Hollywood is a must-visit destination when in the city of angels.
Warner Brothers Studio
Founded by four brothers in 1923, Warner Brother Studio has earned a powerhouse status ever since. Sprawling over an expansive area of 110 acres, the studio is a wonderful land to working soundstages, realistic sets, art and prop departments that have been featured in several legendary motion pictures. What's more, we hear you ask? The answer: you can enjoy the tour in Stage 48: Script to Screen exhibition where you will see some of the most recognizable scenes from TV.
From the famous couch of Central Perk (Friends) to the New-York-Inspired area of Hennesy Street (Spider-Man) to U.S.A.-themed area of Midwest Business Street (Pretty Little Liars), you can get yourself clicked with these renowned features and make your followers on the Instagram green with envy.
3. Famous Landmarks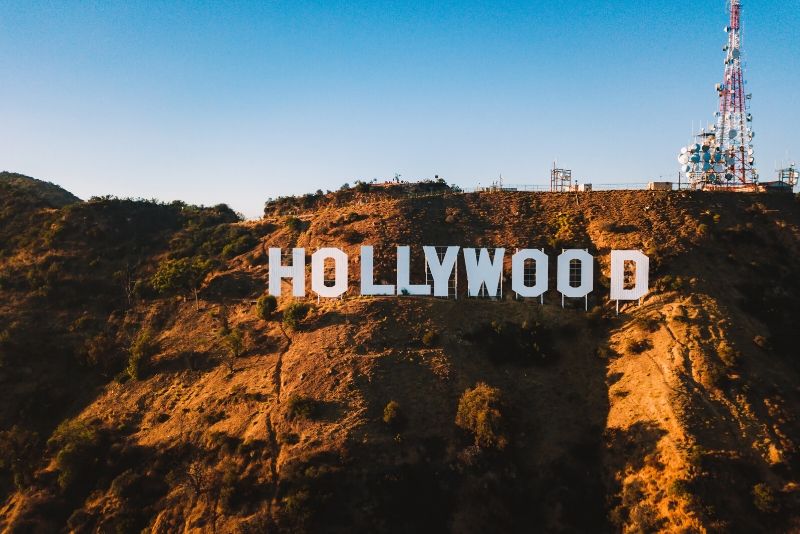 You will also have the chance to witness several famous landmarks in Los Angeles. While listening facts and insider gossip from your tour guide, you will visit Los Angeles iconis sites such as the Hollywood sign and the Walk of Fame.
Hollywood Sign
Hollywood Sign is one of the most recognized towering symbols that is associated with the success, ambition, and glitz and glamor of Hollywood. Capturing one good coveted picture with a backdrop of this iconic landmark is going flood your social networking sites with hearts.
Hollywood Walk of Fame
Hollywood Walk of Fame is a much-crowded free tourist attraction that honors the luminaries who make immense contributions in categories of motion pictures, television, radio, living theatre, and recording. And being a public sidewalk it is open to public 24*7 all year round, free of cost!
The Griffith Observatory
The Griffith Observatory in the intoxicating land of Los Angeles is the perfect place for stargazing and to spark up your inquisitive mind. This planetarium and astronomy museum boasts of a really amazing section of the solar system that will pique your interest with scales that reveal how much you'd weigh on each planet. With free entry, you can also gain the quintessential experience of marveling at the panoramic view of the iconic Hollywood sign and walking down the filming locations of Transformers.
What are the different types of Hollywood & celebrity homes tours?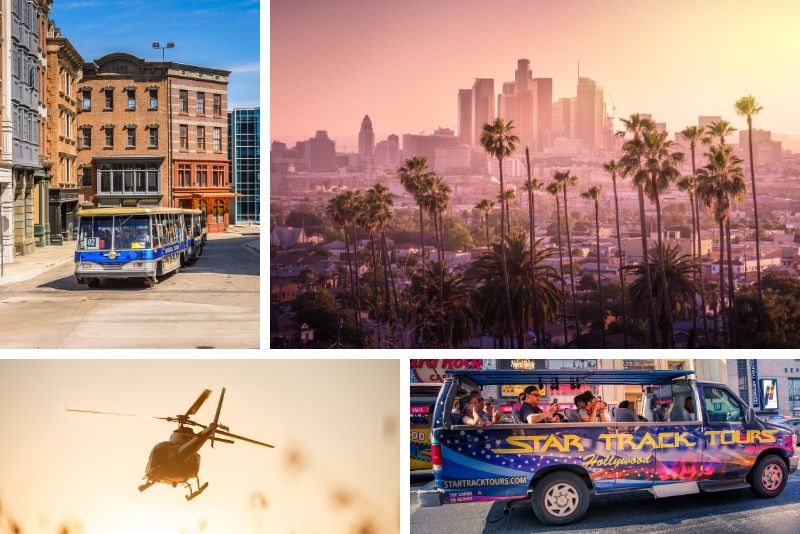 Being the hub of the stately mansions and much-celebrated villas of the most famous Hollywood personalities, going on a Los Angeles celebrity homes tour is a must-do ativity when in the city of Los Angeles. With a gamut of tours proffered by several travel agencies and online websites, it gets overwhelming to pick the tour that's curated for you. Therefore, we've created a list of categorized tours so you can dive into the razzle-dazzle of Los Angeles.
1. Walking Tours
Los Angeles is the city that's best explored on foot so that you can soak in the luxurious lifestyle of the celebrities and upscale ambiance of the Entertainment Capital of the World.
Count around US$ 30 for a two-hour walking tour.
2. Bus Tours
One of the most popular ways to marvel Los Angeles celebrity homes tour is to hop in either an open-top bus or covered vehicle as per the weather conditions. Feast your eyes on the most luxurious celebrity homes and famous Hollywood landmarks. 
Count between US$ 30 to US$ 80 for a bus tour depending on the duration.
3. Combined tours with other attractions
It's always a great adventure to visit more than one attraction that too at an affordable price that doesn't bore a hole in your pocket. You can start the journey by exploring the incredible abodes of the celebrities and then head on to capture the iconic landmarks or spending the afternoon at Warner Bros Studios or Universal Studios.
Count around US$ 100 for a combined full day tour.
4. Helicopter Tours
Fall in love with the aerial vistas of Bel-Air, Hollywood & Beverly Hills as you enjoy the helicopter ride hundreds of feet above the ground. The stunning bird-eye view is sure to get you the most epic Instagram-worthy pictures from the air.
Helicopter tours start at US$ 125 for a 10-minute ride.
How to book a Hollywood & celebrity homes tour?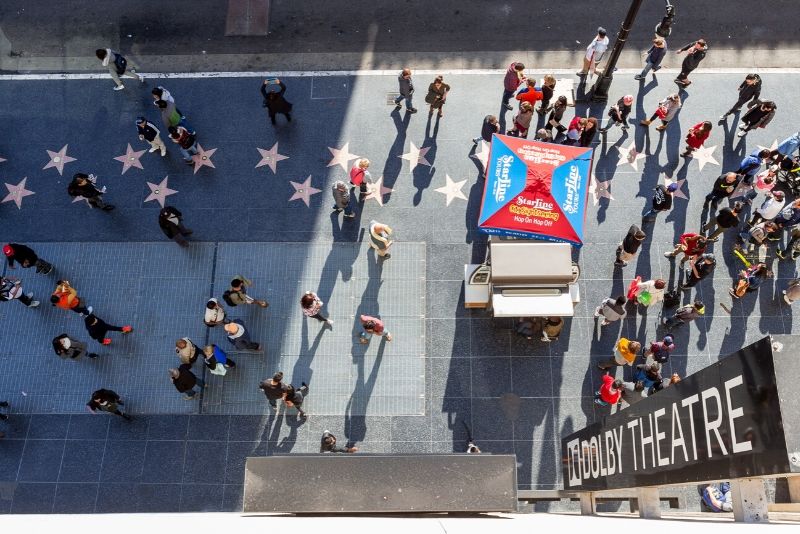 With several online travel agencies available it becomes quite a Herculean task to streamline the tours that you'd like to be a part of. Should you book on Viator, Getyourguide, Musement? In order to make the process utterly convenient for you, TourScanner provides avid travelers with the best-aggregate travel deals that not only fits your bill but preference and comfort.
Compare all the different tours available for your desired date and pick the one that fit best your needs and budget.
Take a look at our list of 99 things to do in Los Angeles to discover the best activities for a day full of fun!
Do not hesitate to comment below if you have any questions. We wish you a lot of fun in Hollywood.  🙂