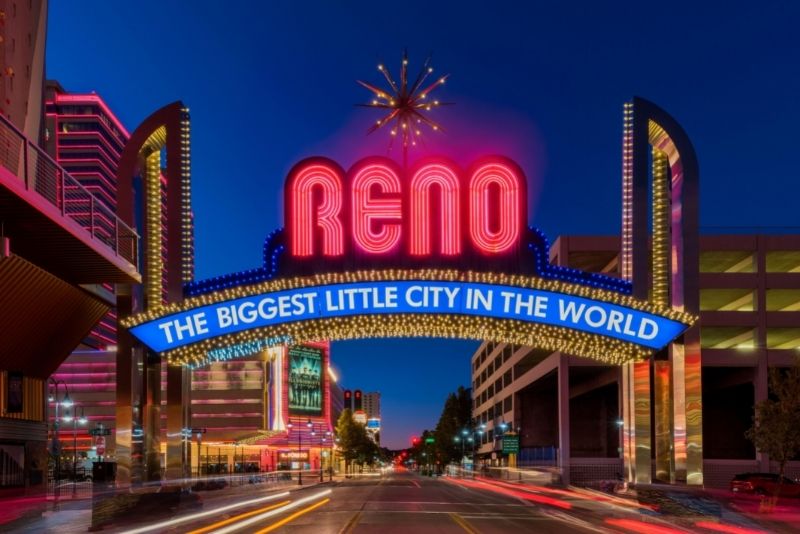 Well and truly overlooked in favor of its southern Nevadan counterpart — Sin City, of course — Reno has never really gleaned any international fame. However, for a more accurate representation of the 'Biggest Little City In The World', ask any of the locals who live within driving distance of the state capital and they'll do nothing but sing its praises.
With over 300 days of yearly sunshine and less than 10 inches of rainfall, there's rarely a cloud in the sky. So whether you plan on hiking up Mt. Rose, skiing Lake Tahoe in the winter, or biking 50 miles on a summer day, you'll always have something to do.
And if that's not enough for you — Reno is also home to good eats, fascinating museums, a rich mining and railroad history, and a plethora of funky nightlife options, not to mention the casinos and theaters.
So whether it's your first trip or your twentieth, seldom is anyone disappointed when they uncover the long list of exciting and surprising things to do in Reno, Nevada!
1 – Step back in time at the National Automobile Museum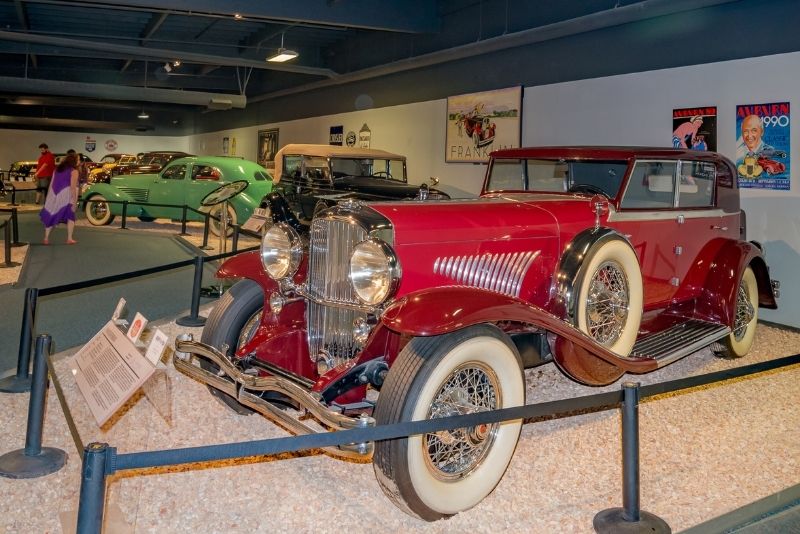 A frontrunner activity for any petrolhead or history buff traveling through northwestern Nevada, this National Automobile Museum plays host to more than 200 historic and meticulously-maintained vehicles from decades gone by.
Ideal for anyone looking to get a break from the desert sun for an hour or two, the eye-popping cars include classic and special interest vehicles including vintage American muscle, European sports and racing cars, and one of the finest horseless carriage collections worldwide seldom does this museum ever disappoint.
2 – Play scientist for a day at The Discovery Museum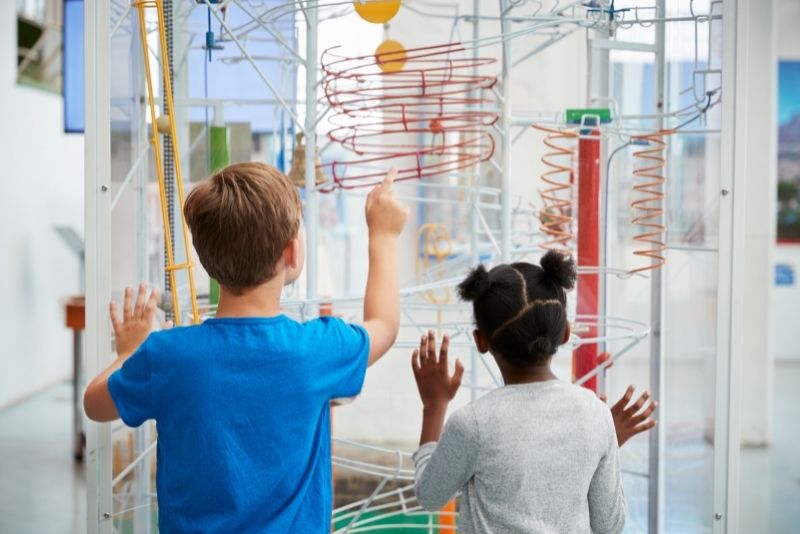 Smack-bang in downtown Reno and spread across more than 67,000 square feet of all things science and technology, The Discovery (officially called the Terry Lee Wells Nevada Discovery Museum) is a world-class interactive center that puts its visitors right in the middle of all things STEM (science, technology, engineering and mathematics).
A great option for anyone with kids or who loves to get their hands dirty tinkering around on gadgets, the Museum dives into themes like astronomy, anatomy, robotics, sound and more, all under the mantra of inspiration and education for all ages!
3 – Visit the Nevada Museum of Art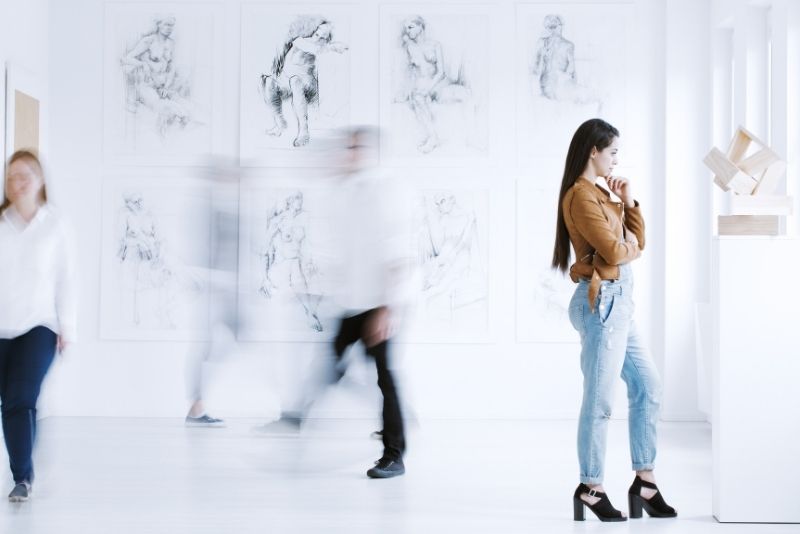 One for the culture vultures, the Nevada Museum of Art on West Liberty St is an esteemed attraction that, through a range of traveling exhibits, permanent collection, and guided tours, is a noteworthy stop for art aficionados.
With an internationally recognized collection of 2,000 works (mostly 19th-to-21st-century art) that's been on show — and updated along the way — since the 1930s, it's easy to lose track of time just browsing through the galleries in what is officially the only accredited art museum in the state of Nevada.
While every section is worthy in its own right, it's usually the Carol Franc Buck Collection that steals the show, presenting a delightful showcase of contemporary landscape photographs.
4 – Admire the animals at Sierra Nevada Zoological Park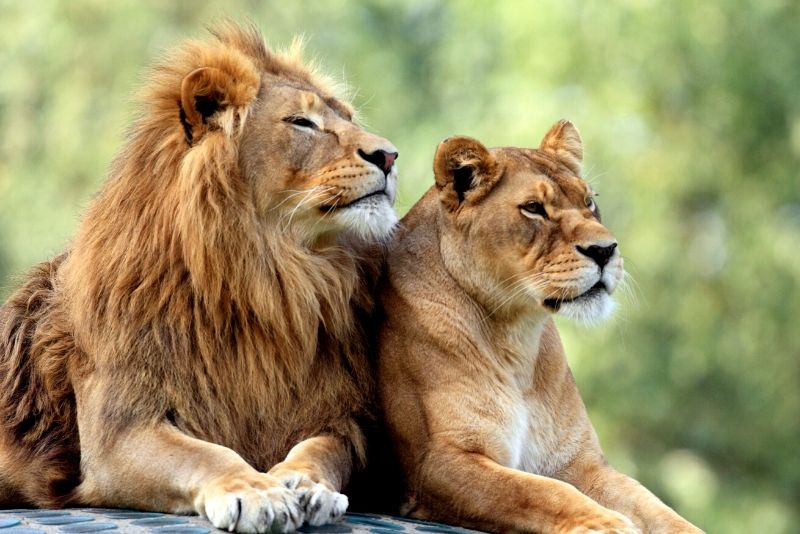 Mingle with monkeys, laze around with lions and get your fix of furry cuteness at what is a desert animal retreat: Sierra Nevada Zoological Park.
Approximately 10 minutes out of the downtown area, the park is a simple no-frills attraction that acts as the home for dozens of species including birds, peacocks, tortoises, slithery reptiles, a handful of big cats, and camels (we are in the desert here, after all).
Keep in mind that while Sierra Nevada is the largest zoo in Nevada, it remains rather small compared to those of higher-traffic tourist cities.
Hot tip: not too far away is the Animal Ark Wildlife Sanctuary — combine the two and you could easily spend a full day hanging out with the animals.
5 – Catch a show at the Pioneer Center for the Performing Arts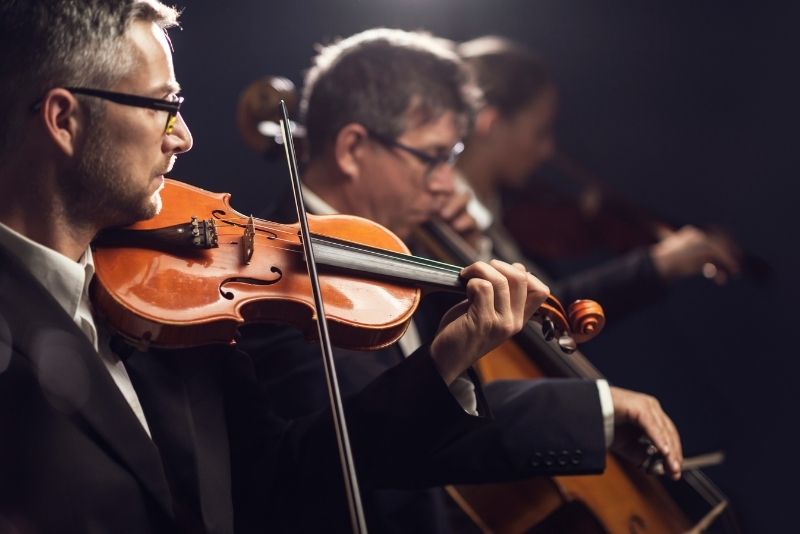 Sitting on Virginia Street in downtown Reno, the Pioneer Center for the Performing Arts is a landmark building that's been the go-to culture spot for Broadway shows, traveling concerts, and sell-out plays since the late 1960s.
While the Center puts on more than 120 events each and every year (check the calendar to see what's playing during your visit), it's most renowned as the home of four distinct groups: the Reno Philharmonic Orchestra, Nevada Opera Association, Washoe County Concerts Association, and the MasterWorks Chorale.
6 – Snap a selfie at the Reno Arch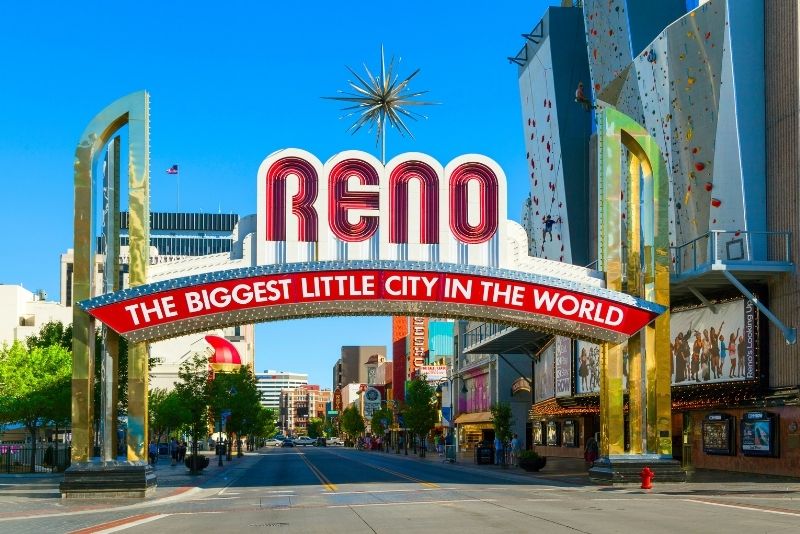 As the official and iconic gateway to downtown Reno, this postcarded arch on Lake Street by the Truckee River is a popular selfie stop for anyone roaming through the region (if you don't have photos, did you really even go?).
Completed in 1926 as an entry point for travelers arriving by train or car, it has since become synonymous with Nevada's capital city (read: not Las Vegas)!
While certainly not worthy of more than just a couple minutes, no Reno visit would be complete without passing by the sign that dubs this place "The Biggest Little City In The World".
7 – Enjoy the fresh air at Rancho San Rafael Regional Park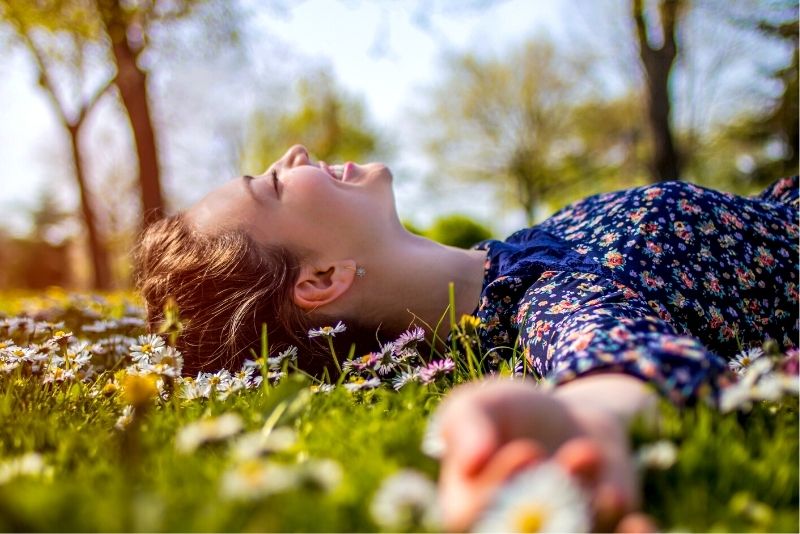 Need a break from city life? Right next to the University of Nevada, Reno; Rancho San Rafael Regional Park provides a picturesque grassy oasis amidst endless miles of dry deserts.
Spread across almost 600 acres, the Park offers a wide selection of fun-filled activities ideal for the whole family: take a peaceful walk along one of the many trails, go geocaching in search of hidden treasure, try a new sport at the Ranch Disc Golf Course, or simply sit back and relax with a picnic under some shady trees!
8 – Uncover hidden gems on a street art tour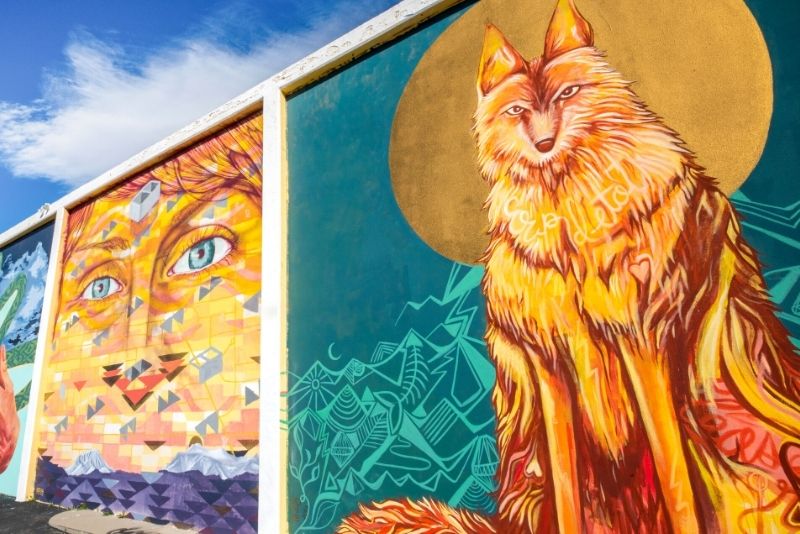 While street art might not be the first thing that springs to mind when you think of Reno, there are actually a handful of unique and thought-provoking murals dotted about town.
With so many pieces scattered around the city — many of which are located in the vibrant Savory Street precinct — the best way to find all of the gems is to join a locally-led street art tour!
Art aside, the knowledgeable local guides will be happy to share stories about some of the city's most notable landmarks and historic events along the way.
9 – Stop to smell the roses at Idlewild Park's Rose Garden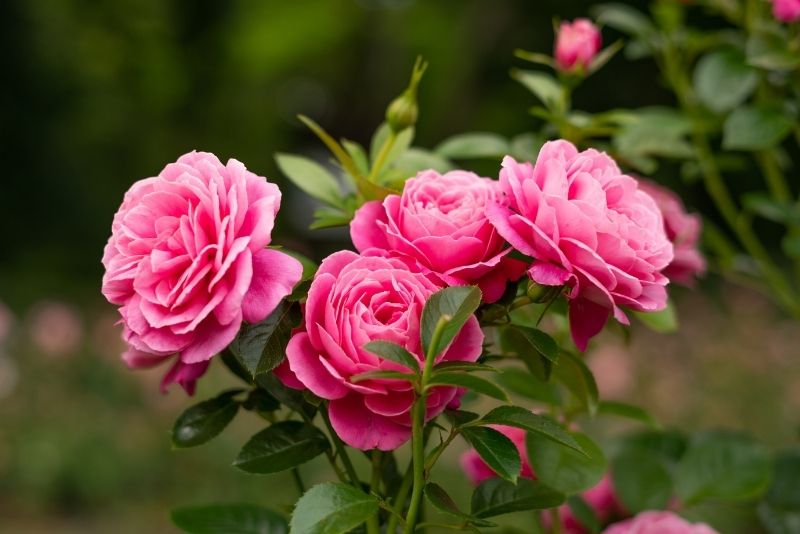 With its lush green lawns and picturesque pond, Idlewild Park is the perfect place to settle down for an afternoon of picnicking or take a romantic stroll.
After exploring the area; make a beeline for the Rose Garden — one of Reno's most popular open-air attractions — where more than 200 varieties of colorful, fragrant and long-lasting rose bloom day-in, day-out, making for wonderful picture backdrops.
Hot tip: While you're in Idlewild, the Sensory Garden is another one for the to-do list!
10 – Be starry-eyed at the Fleischmann Planetarium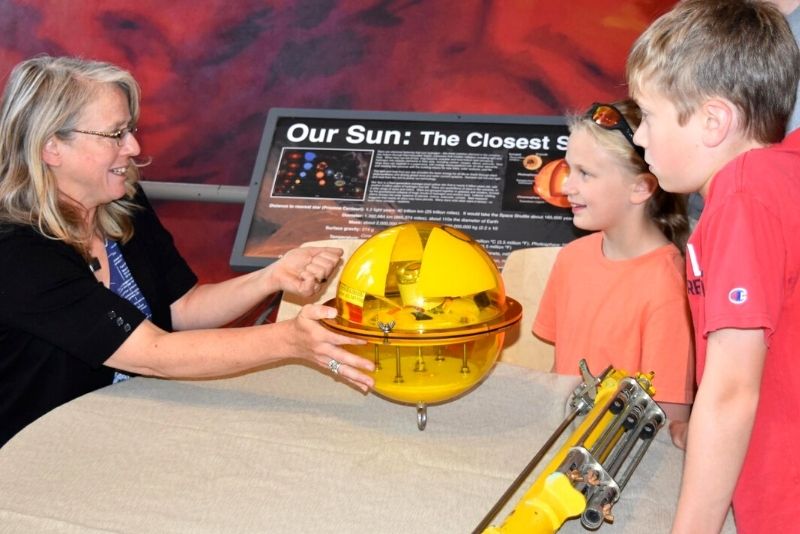 Listed on the National Register of Historic Places thanks to its reputation as the first 360-degree projector capable of showing timelapse photography; today, this high-tech facility remains one of Northern Nevada's most popular science-centric attractions.
Found on the University of Nevada, Reno campus, the Planetarium offers interactive exhibits like large-scale rotating planets, guided stargazing sessions, and educational workshops that are perfect for the whole family.
11 – Visit during The Great Reno Balloon Race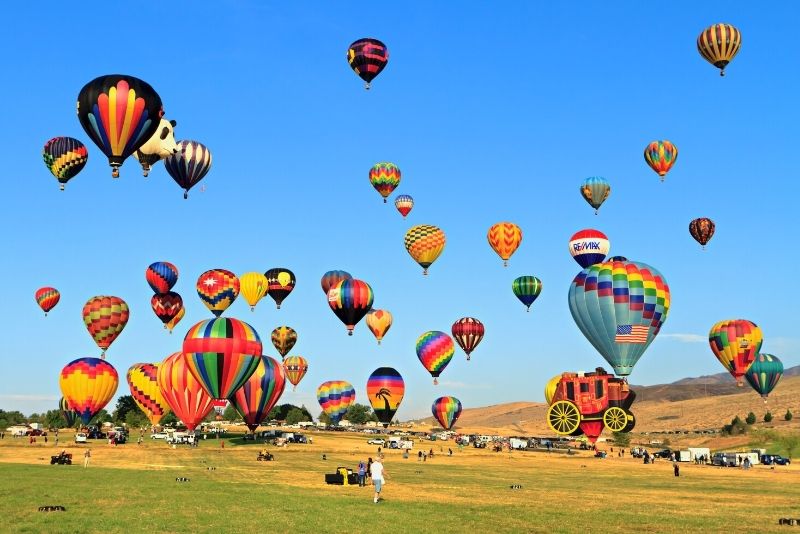 The largest and most dazzling hot air balloon race in the United States is also one of Reno's most spectacular events.
Taking place over three days every September (the first weekend after Labor Day) at Rancho San Rafael Park, it attracts more than 100 colorful balloons from all across North America, which take to the skies early each morning for a series of exciting aerial displays and races.
For landscape photographers, it's truly a sight unlike any other.
12 – Catch an event at Wingfield Park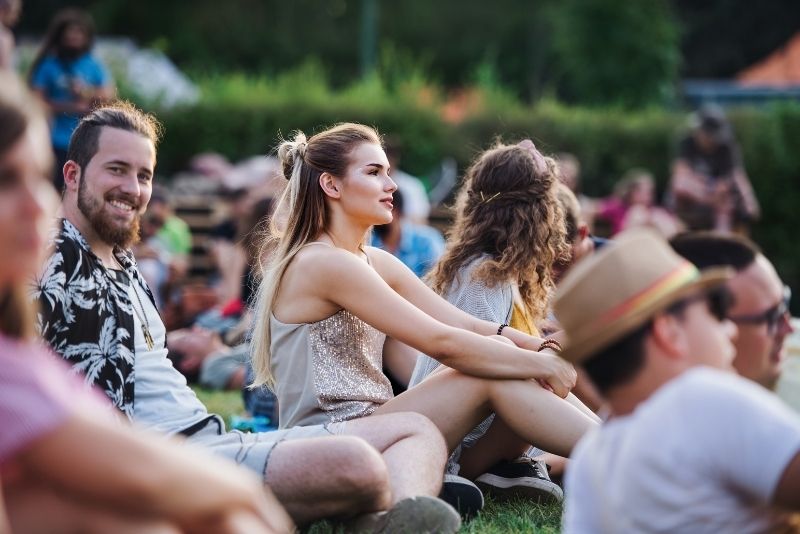 A year-round attraction in the heart of downtown Reno on a quaint little island flanked by the free-flowing Truckee RIver, Wingfield Park is one of those rare places where you can spend an entire day exploring all of its hidden treasures!
Not just one park but actually a collection of five smaller parks, the area offers a range of picnic benches, some basketball courts, plenty of walking and biking paths, and a public amphitheater where public events regularly take center stage — particularly on the warm summer nights.
13 – See the flowers bloom at the Wilbur D. May Center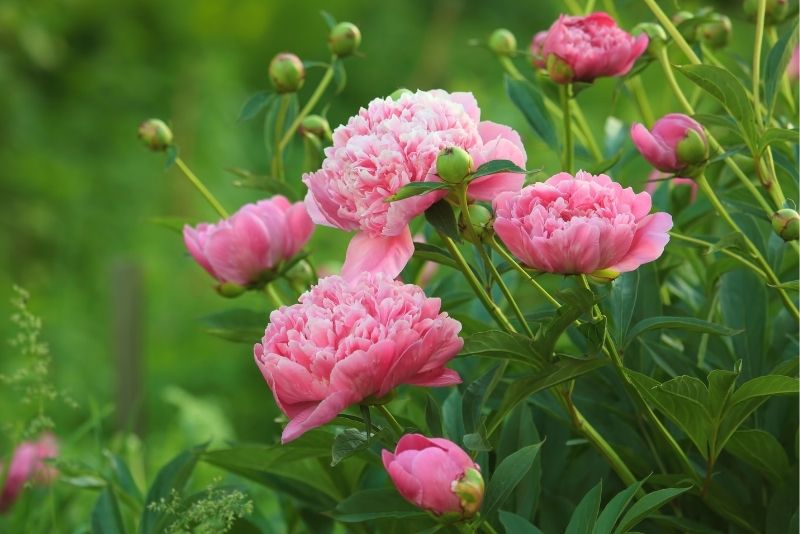 Home to a museum, arboretum and botanical garden, the Wilbur D. May Center pays homage to one of the great Reno philanthropists and a man whose passion for adventure was unmatched.
Inside the museum, guests are greeted by a unique collection of international artifacts collected by Wilbur May throughout his worldwide travels. Its botanical garden offers dozens of plant species from all around the world (including several rare specimens); while the arboretum provides 13 acres of trees, rock gardens, waterfalls and wetlands — a satisfying glimpse into nature's diversity.
14 – Hit the slopes at Mt. Rose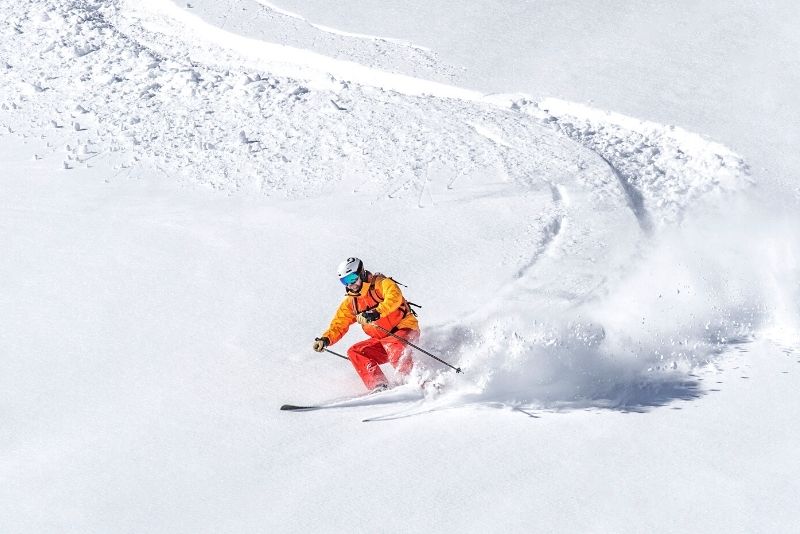 Any avid skiers or snowboarders out there? Despite Nevada being known as a dry desert state, there is in fact a ski resort not too far from the Reno-Sparks area — and it's one of the most scenic places you will ever visit.
Located just 30 minutes away by car, not too far from Lake Tahoe, Mt. Rose features dozens of slopes that provide some serious thrills during peak season, alongside seven 7 chairlifts and three dedicated snowboard parks for anyone wanting to practice their freestyle tricks!
If you're a newbie, don't fret — the resort provides private and group lessons and all the equipment you'll need.
15 – Wander around Bartley Ranch Regional Park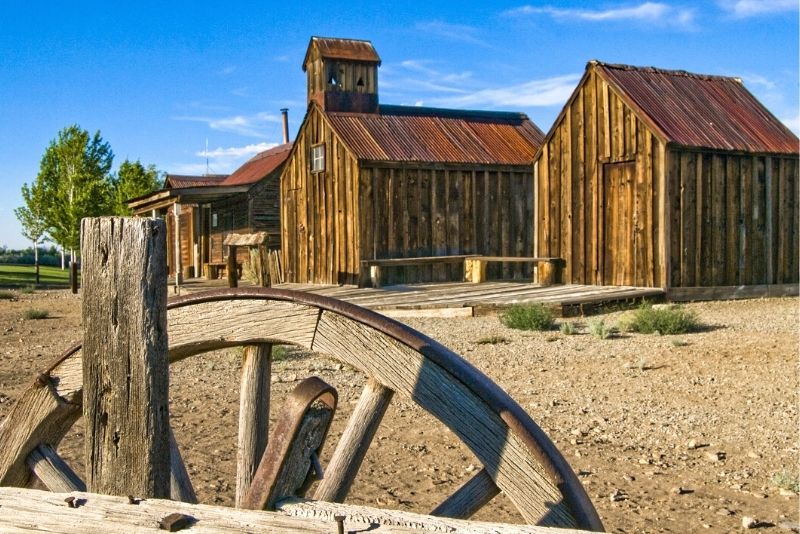 A beautiful slice of Mother Nature with an old-time Western flair, Bartley Ranch Regional Park is a treasure trove of outdoor activities and family fun.
The perfect place for an afternoon picnic, it features plenty of trails that will take you through open green spaces, as well as a horse arena and a handful of well-maintained Western buildings (check out the Western Heritage Interpretive Center, the Brick House, and the Historic Huffaker School buildings).
16 – See some baseball at the Greater Nevada Field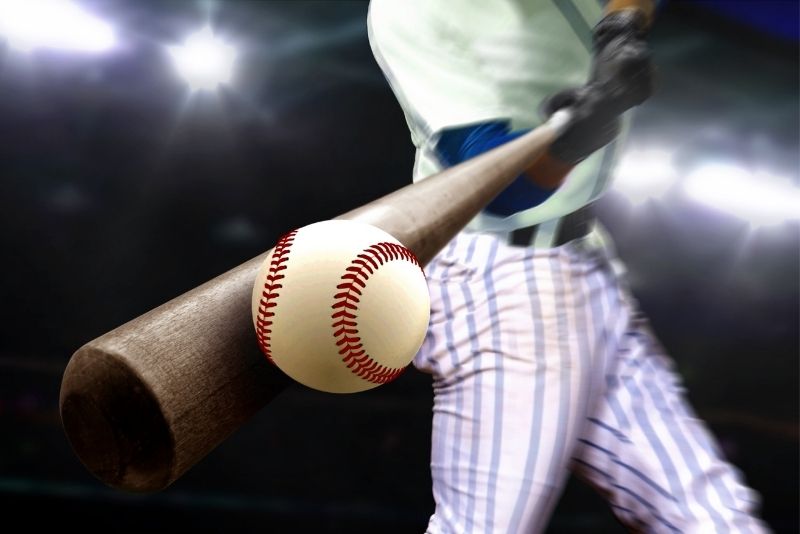 Home to the Reno 1868 soccer team and, more famously, the Reno Aces, a minor league affiliate of the Arizona Diamondbacks, the 10,000-seat Greater Nevada Field is not just any ordinary ballpark. The stadium itself was designed with fans in mind and features some great views all around thanks to its open concourse areas.
There are also several fun activities for kids throughout the grounds, including a skating rink, bouncy castle and jungle gyms, and plenty of grassy areas to lounge around.
For the adults, there's no shortage of beer gardens and restaurants either!
17 – Quench your thirst for quirkiness on a Weird Reno walking tour!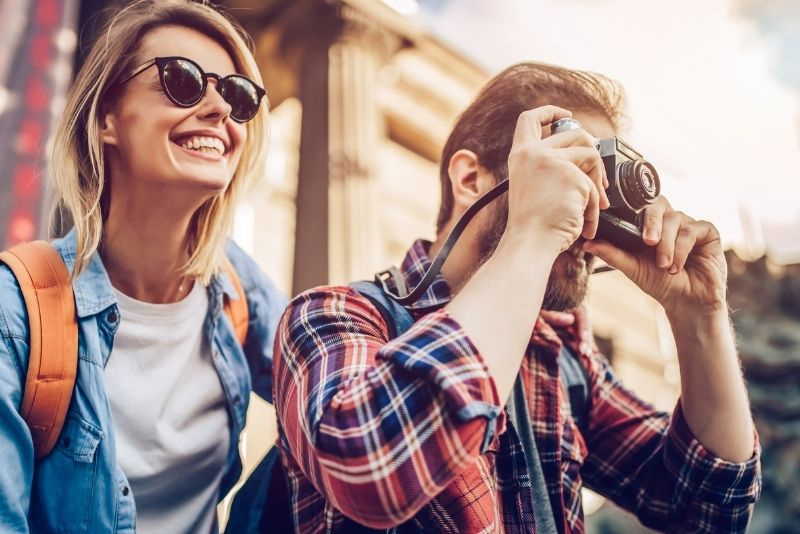 Ask any local and they'll yell it from the rooftops: Reno is wacky, weird, and downright wonderful!
As you stroll around downtown Reno on dedicated quirky walking tours, your guide will take you back in time and tell stories of some truly unique characters who made this city what it is today, infusing art, comedy, and even a touch of magic!
If the traditional walking tour is a little too mainstream, consider this one of the essential things to do in Reno.
18 – Cross over the Virginia Street Bridge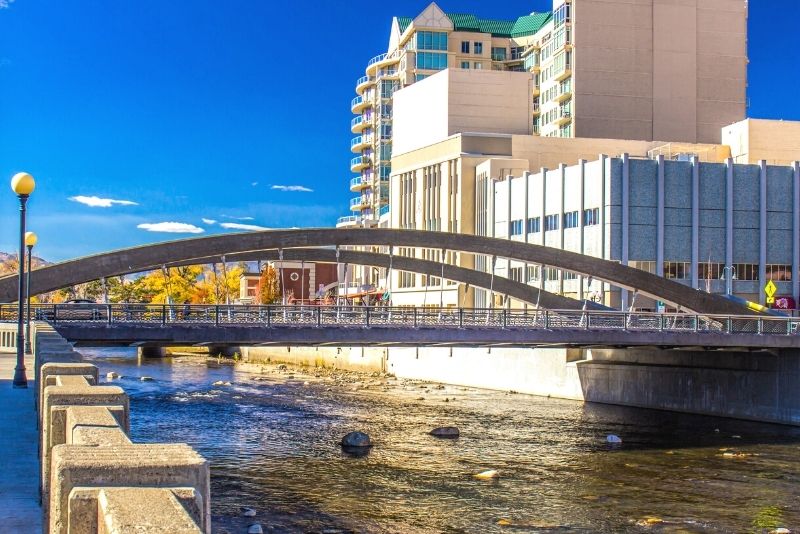 Thanks to its lackluster former title as the Divorce Capital of the World, the Virginia Street Bridge has seen its fair share of heartbreak and drama — legend has it it was the place where countless couples threw their wedding rings into the Truckee River below! That explains its two nicknames: Wedding Ring Bridge and the Bridge of Sighs.
Folklore and history aside, the Downtown double arch bridge is a high-trafficked connection between the river's north and south banks, offering spectacular sunset views and providing no shortage of nearby restaurants and bars.
19 – Stretch the legs on the Truckee Riverwalk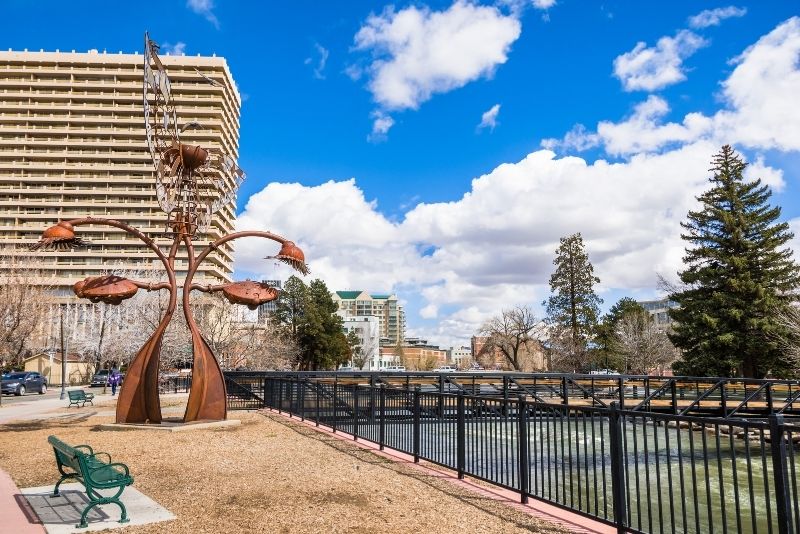 A quintessential activity for any day of downtown walkabout, the Riverwalk has a bit of everything: from local farmers selling freshly-grown goods to cozy cafes, restaurants, and bars in the heart of Reno's vibrant center.
Boasting some serious charm as a focal point of the city (not to mention a few great photo opportunities), visitors can enjoy their time along this roughly one-mile stretch by simply strolling around or stopping at any number of nearby landmarks.
Besides the riverside walk, the Riverwalk District which stretches into the built-up Downtown area is teeming with activities, events, galleries, and spas — browse the website to check it all out.
20 – Race around town in a scavenger game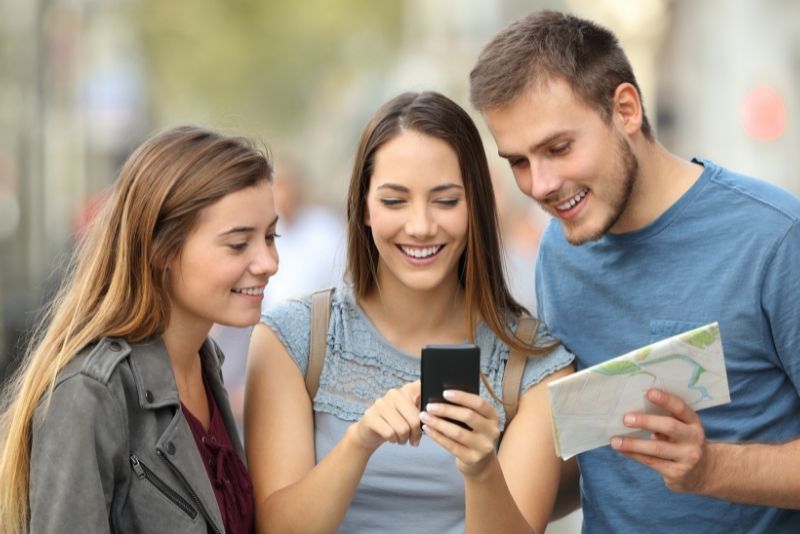 For when exploring Reno at a leisurely pace becomes too mainstream (read: sick of boring walking tours?), why not take it up a notch with a fast-tracked Adazing Race-style adventure around the city?
Operated from your smartphone, these puzzle-solving games will pit you and your friends against the clock as you race across town to answer trivia questions, crack clues, and see some of Reno's most popular attractions.
The best part? You can do it all over again — there are several different games available!
21 – Hear Thunderbirds roar at the Reno Air Racing Association's races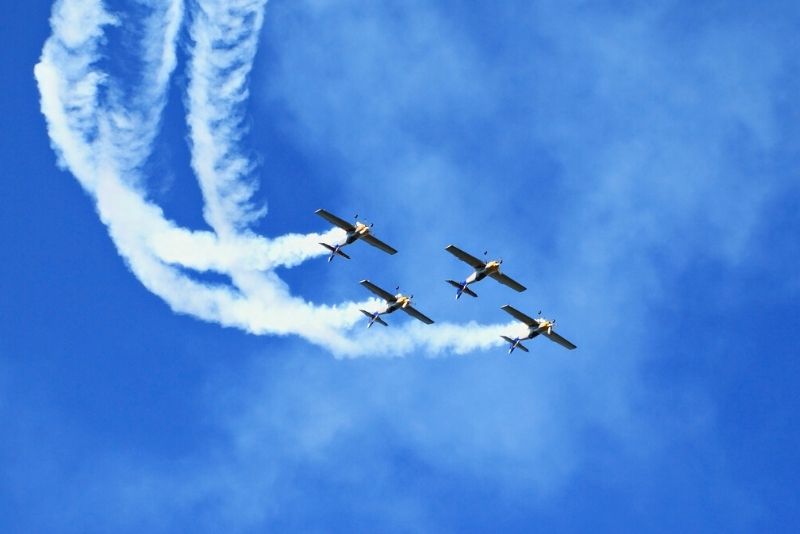 Any budding Mavericks or aviation enthusiasts out there?
If so, you'll want to make sure your trip lines up with late September — that's when the annual STIHL National Championship Air Races are held. As fighter jets roar overhead at over 400 miles per hour, performing barrel rolls and exquisite group maneuvers, the adrenaline is palpable.
Outside of the main racing dates, the Association's photo galleries and video exhibits are still worth checking out.
22 – Check out the Keck Museum's fossils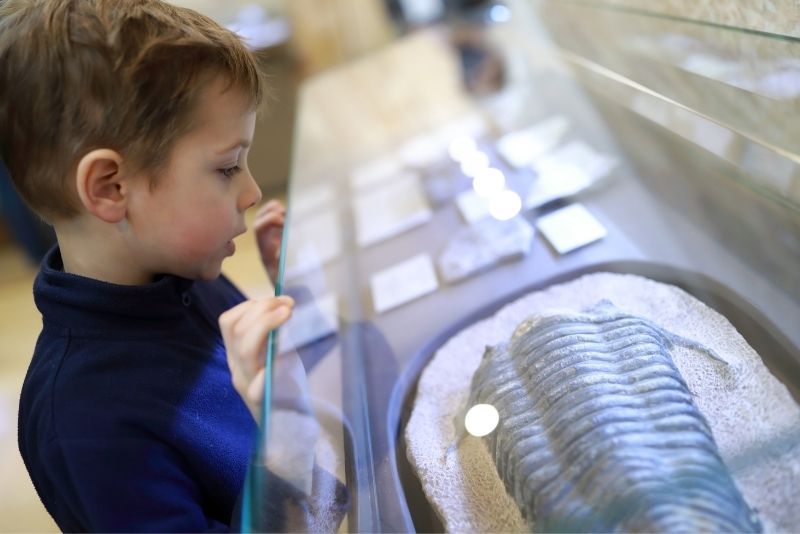 If you're after free things to do in Reno, look no further.
A must for geology nerds, miners and archeology enthusiasts, The University of Nevada's Keck Museum boasts an extensive collection that includes everything from dinosaur fossils to gems and rare minerals in its multi-level space.
A hidden gem in the heart of Reno, this is a great way to escape the crowds and learn about mineral engineering.
23 – Try falconry for the first time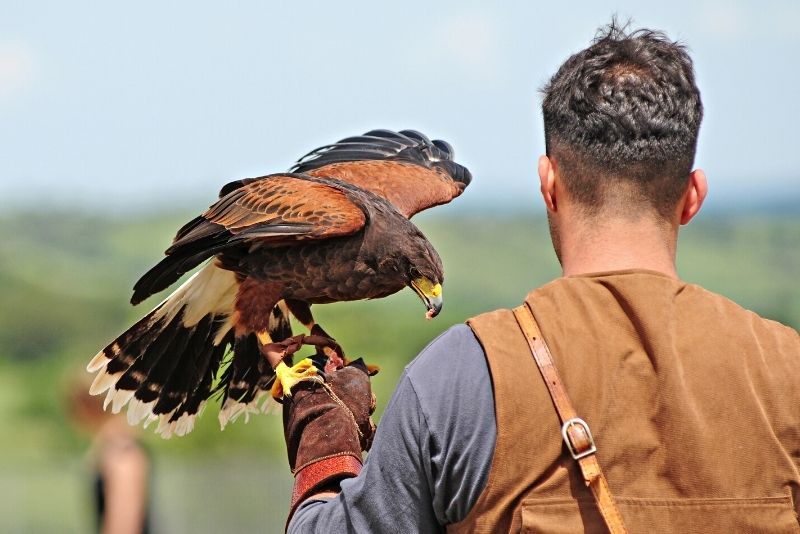 The majestic birds of prey — mostly falcons and raptors — are sure to impress as they soar overhead and swoop down at your call.
While the thrill of meeting these large fliers up close is second to none, falconry activities are far more educational than most expect: licensed experts explain everything there is to know about Nevada's big birds, from their biology to habitat conservation, quirky behaviors, and the area's broader natural history.
24 – Get a little loose on the Reno Fun Train!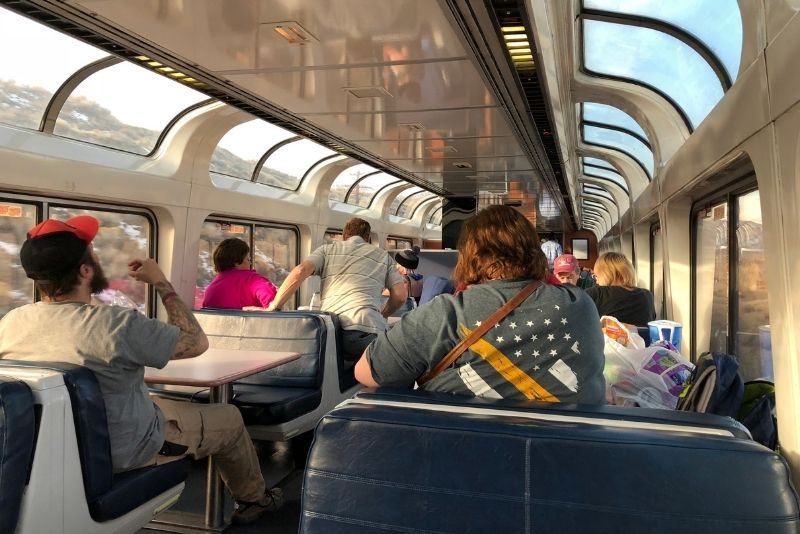 Where party bus meets Amtrak, the Reno Fun Train is a three-day event full of dancing, drinking, making new friends, and covering hundreds of miles in the process.
Operating just for thee=ree months in the year — January through March — the Fun Train leaves from Emeryville near San Francisco on Friday and makes three stops along the way, then into the mountains en route to Reno.
Two days later, after you've quenched your thirst for partying, gambling, and stuffing your face with food, the train takes you back on Sunday morning.
25 – Hike the Galena Creek Trail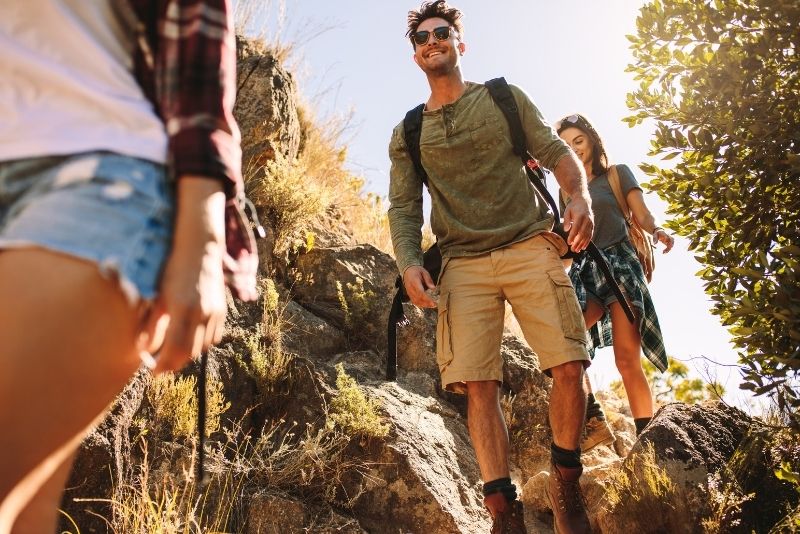 Hikers, listen up! The Galena Creek Trail is a hot spot for those who want to explore the outdoors in one of Reno's most stunning natural areas.
Tracking through a neighborhood, a golf course, and then into the Mount Rose Wilderness throughout its 5-mile route, the Galena Creek Trail is touted as a moderate hike in terms of difficulty, but as just one of nine different trails in the broader Galena Creek Regional Park, there's something nearby for every style of adventurer.
26 – Step inside the Saint Thomas Aquinas Cathedral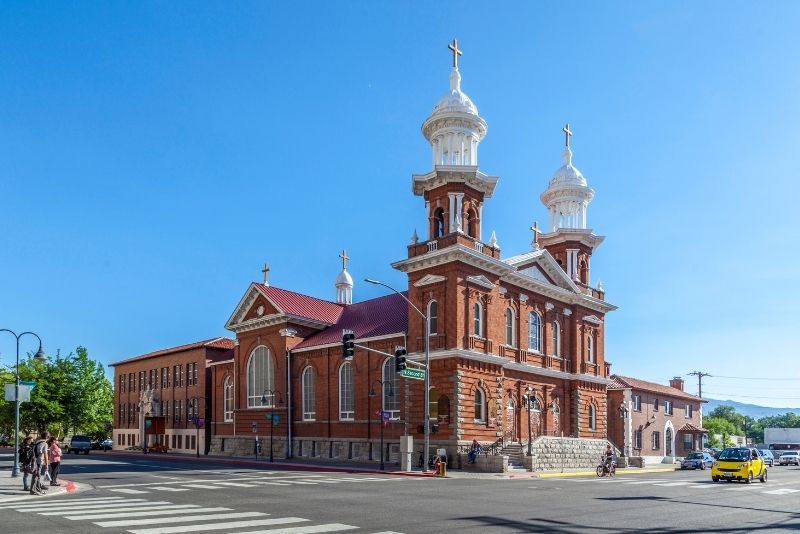 If you're looking for Roman Catholic churches in Reno, look no further than the Saint Thomas Aquinas Cathedral.
Built over a century ago and located right next to the Riverwalk District, this stunning building is famous for its dual bell tower red-brick facade, complemented by intricate frescoes, stained glass windows, Nevada Aragonite altar, and a marvelous arched doorway
27 – Get the heart rate up at Ultimate Rush Speed & Thrill Park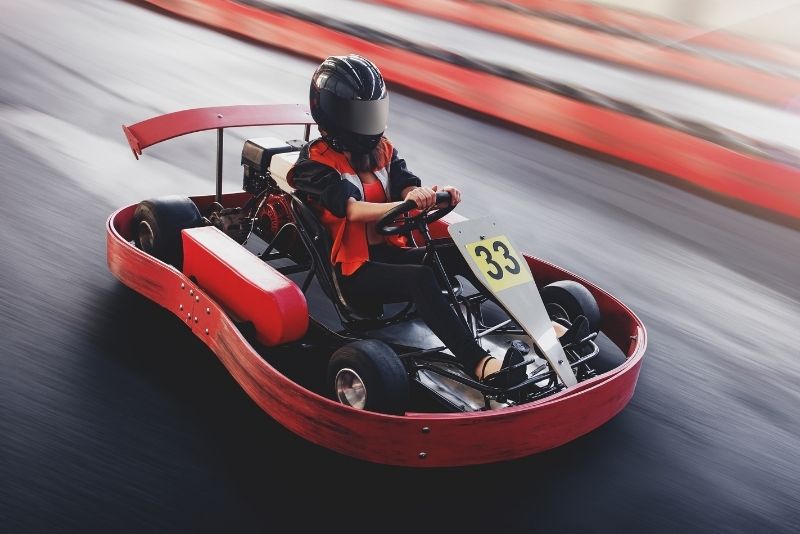 As if the name didn't already make it painstakingly clear, if you're on the hunt for adreniline-pumping activities in Reno, this high-octane adventure park is just what the doctor ordered.
With everything from go-kart racing (three different tracks nonetheless!) to low-key minigolf, and the main event – the Ultimate Rush slingshot that shoots you nearly 200 feet in the air – this place is jam-packed with options for thrill-seekers who need their fix!
28 – Test your wits in an escape room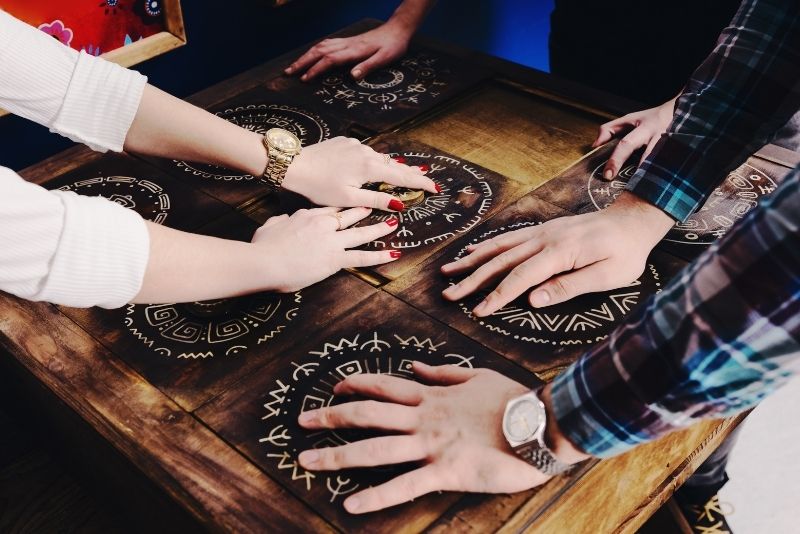 Think you've got what it takes to escape before time runs out? Prove it!
Whether it's themed as an art heist, prison break, or haunted mansion (just to name a few), each one offers a unique challenge full of riddles and clues that will truly put your wits and teamwork to the test!
Hot tip: if you're heading to the Brainy Actz Escape Room, they've got a Rage Room on-site too – perfect for unleashing any built-up anger – as well as ax throwing and archery tag.
29 – See what's on at the Reno Events Center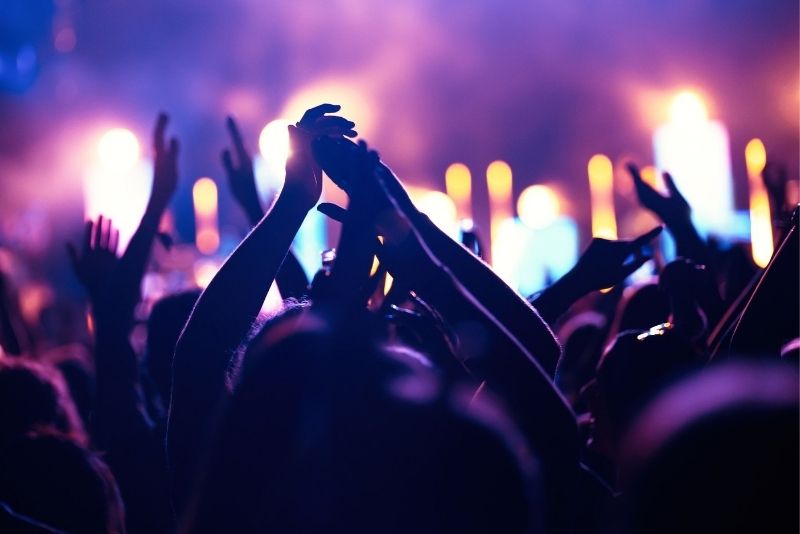 As one of the largest venues in Reno – and all of Northern Nevada, for that matter!- there's always something to do or see at this massive event center.
From concerts by high-profile artists like Snoop Dogg and Carrie Underwood to sporting events such as MMA fights and family-friendly performances from the likes of Disney On Ice, there's always something exciting on the Reno Events Center's calendar!
30 – Witness the beautiful creatures up close at Animal Ark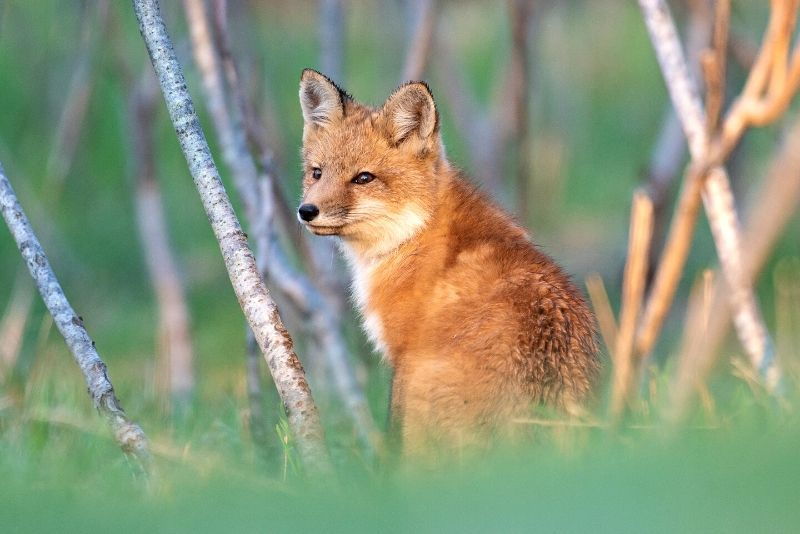 If you're looking for family-friendly attractions in Reno, there's no better place to start than Animal Ark, a wonderful wildlife sanctuary just 30 minutes north of Reno.
Both a conservation center and educational sanctuary rolled into one, this popular destination is home to dozens of rescued animals from big cats like lions and leopards to foxes, owls, bears, and stunning African servals.
With a kindhearted focus on rescue and rehabilitation, this is one park you can't miss!
31 – Practice parkour at the Fly High Trampoline Park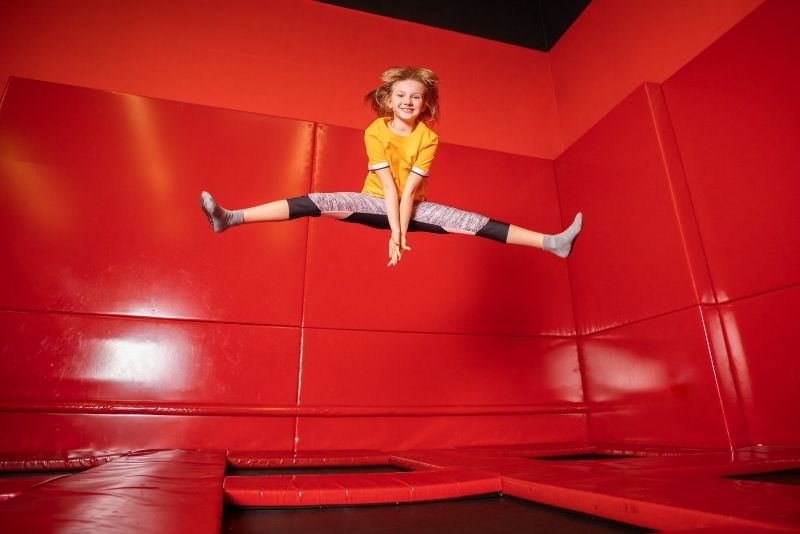 Want to practice your somersaults or backflips? Then take the kids (or don't) to Fly High Trampoline Park.
This expansive indoor trampoline park is perfect for all ages, and offers a ton of fun activities – from open jump sessions where you can bounce around like crazy to dodgeball or basketball games that let you unleash your inner Michael Jordan!
Throw in foam pits, airbags, and a dedicated parkour zone and you've got yourself one heck of a calorie-burning afternoon.
32 – Peek inside the Washoe County Courthouse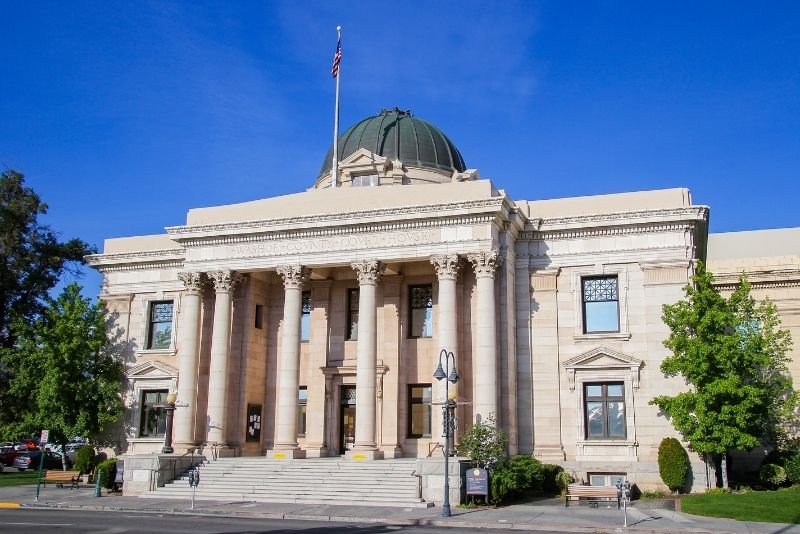 One of Reno's most historic buildings, the Washoe County Courthouse is a must-see if you're in town — a common stopping point on walking tours too.
Built back in 1873 and located right at 117 South Virginia Street downtown on the south side of the Truckee, this beautiful Victorian-style structure has since become an icon for both the city itself and its longstanding association with being the divorce capital of the world (nearly 33,000 divorces were granted in these courtrooms in the 1930s alone).
Open to the public Monday to Friday from 8 am till 5 pm, it makes for a quick stop when playing walkabout.
33 – Unwind at Virginia Lake Park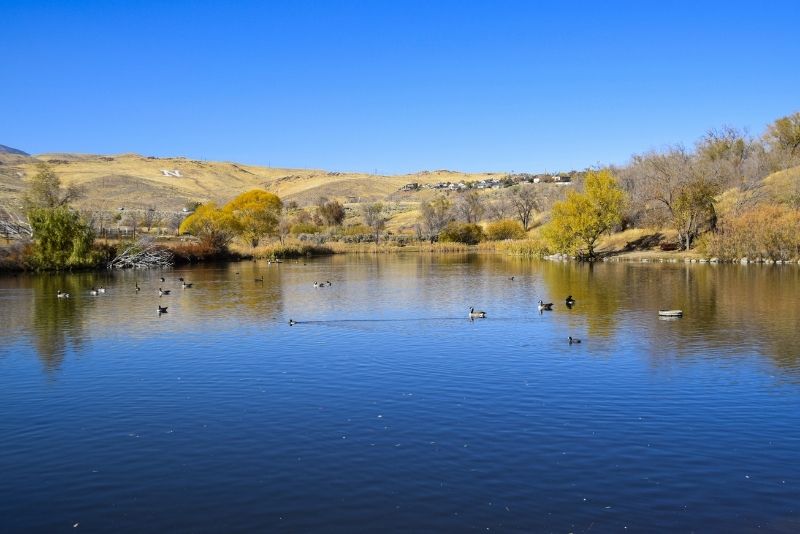 Just under 2 miles south of downtown (about a half-hour walk if you want to wander down on foot), this serene park is one of Reno's most popular outdoor destinations, and it's no wonder why.
Home to a beautiful lake surrounded by lush greenery in all directions, you can spend hours exploring the trails around this tranquil body of water or simply find a nice spot on the grass to take in nature at its finest.
For a simple hike (honestly, it's more of a stroll), the Virginia Lake Park Loop Trail is about a mile in length and is fully paved – great for a morning run or bike ride.
34 – Saddle up for a horse riding adventure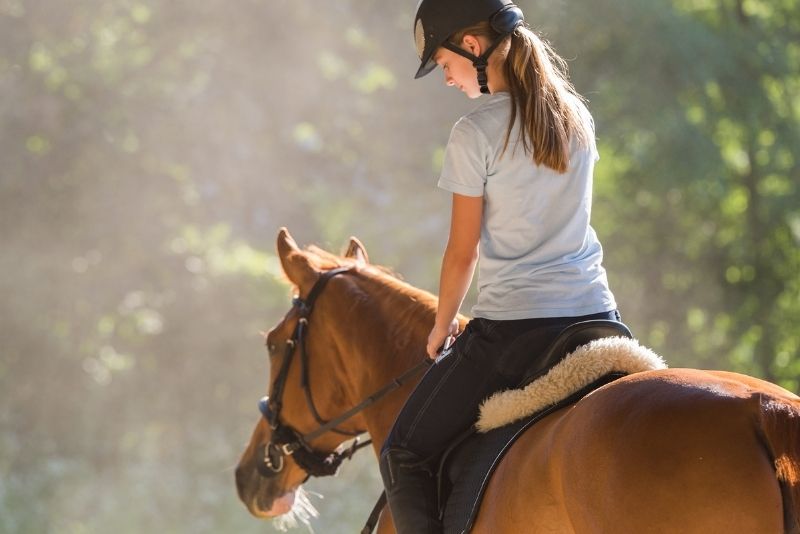 If you're more into horses than hiking, with vast plains in one direction and beautiful mountains in the others, Reno's stables and horseriding opportunities are abundant.
Trips are offered in both summer and winter (although for horses' health may not operate on those scorching summer days), ideal for families, couples, friends and solo riders looking for an open-air activity.
You can also book your very own private tour through the Sierra Nevada Mountains – all you need is a love of nature (and excellent cardio).
Best of all, since hotel pickup and drop-off from your Reno hotel is included with pre-arranged excursions (book online), there's no hassle at all — just go along for the ride!
35 – Soak in the fresh air at the Oxbow Nature Study Area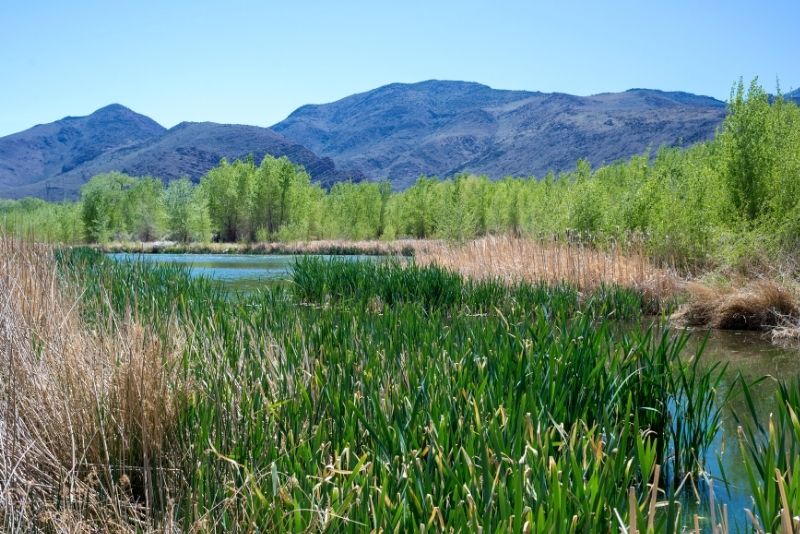 One of the premier places in Reno for a little outdoor adventure, this popular nature study area is home to an abundance of wildlife and some spectacular scenery.
Located just west of downtown past Idlewild Park on the north bank of the river, it's also accessible by bike or even foot if you don't mind a half-hour stroll.
As for what you'll find inside: 22 glorious acres of conservation area perfect for birdwatching and easy hiking.
36 – Cool off at North Valleys Water Splash Park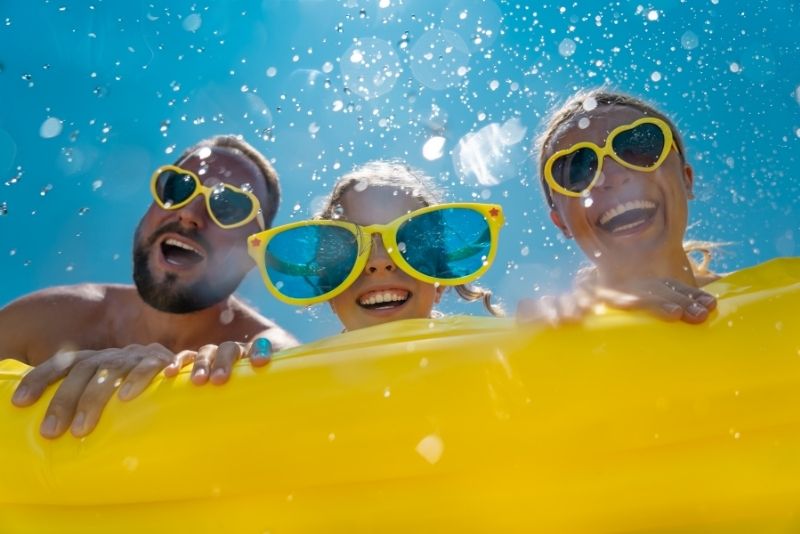 It's no secret that the mercury can well and truly sizzle in this part of the world, so on those days when it's just too hot to bear, head over to this fun area for an hour or two of wet and wild entertainment.
Across the small North Valleys Water Splash Park's playground (keep in mind this is more of a park with water, not a big water park) you'll find 20 different water features all falling under the aviation theme — and at just $4 per person per day, it's an affordable and no-frills way to cool off.
37 – Time travel to the Wild West at the Nevada Historical Society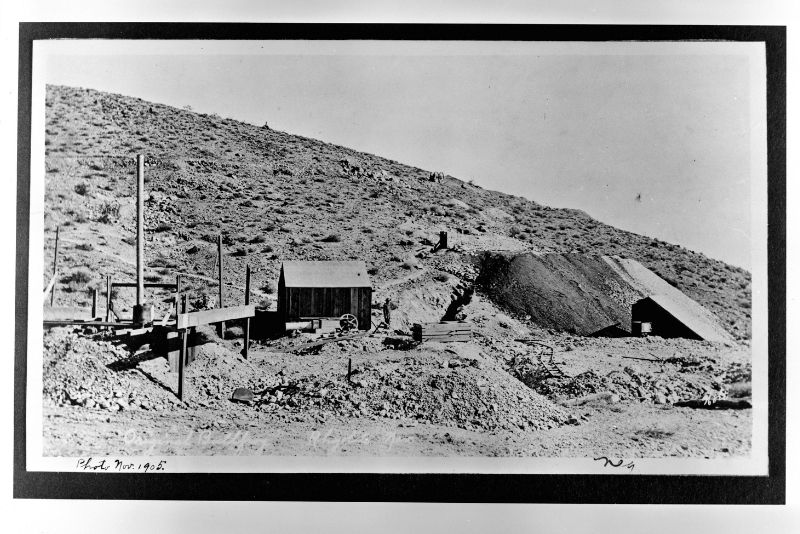 A bucket list-worthy attraction for any and all history buffs, this museum is an ode to the state's past, showcasing a plethora of artifacts, replicas, and exhibits about everything from the days of the wild west to its more recent history.
Located right next to the planetarium at 1650 N Virginia Street (about a ten-minute drive or Uber ride north of downtown) the Nevada Historical Society is one educational stop you won't want to miss — especially since it's the state's oldest museum!
38 – Jump on board an ATV!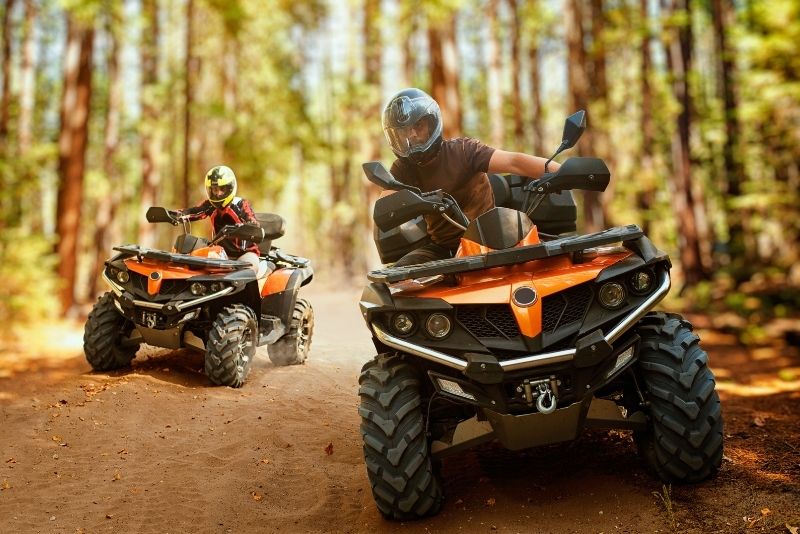 If your idea of the ideal vacation is all about adventure, you're in luck; Reno boasts no shortage of ATV tours, with different companies offering trips through the Sierra backcountry during snowy winters and through the wild deserts beyond throughout the rest of the year.
With convenient hotel pickup and drop-off included, as well as all the equipment and even a few snacks, satisfying the need for outdoor adventure has never been easier.
39 – Find your favorite cactus at the Sierra Water Gardens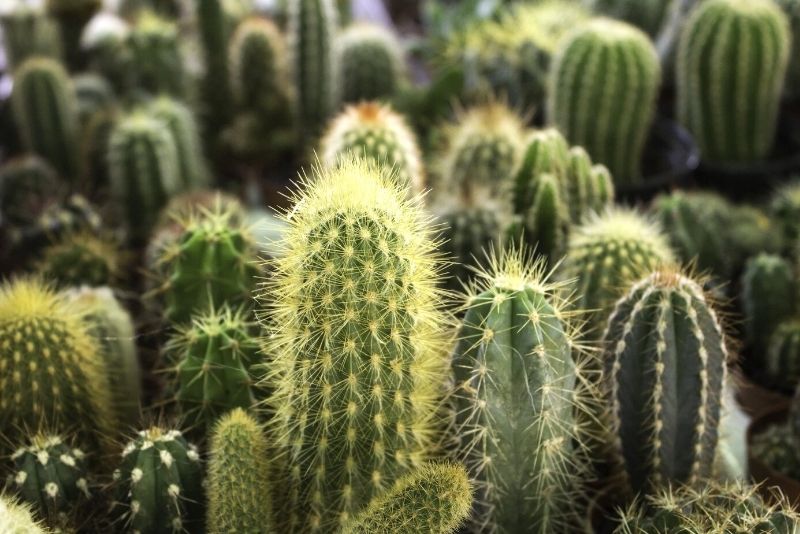 A quirky botanist's heaven on earth, the gorgeous Sierra Water Gardens is both an indoor plant store and charming boutique, selling and displaying a wide variety of succulents, air plants, terrariums and more.
And while the nursery is as cute as they come, the Gardens also boast — true to their name — a cute outdoor garden area that's become popular for weddings and events.
40 – Spend the day by the water at Sparks Marina Park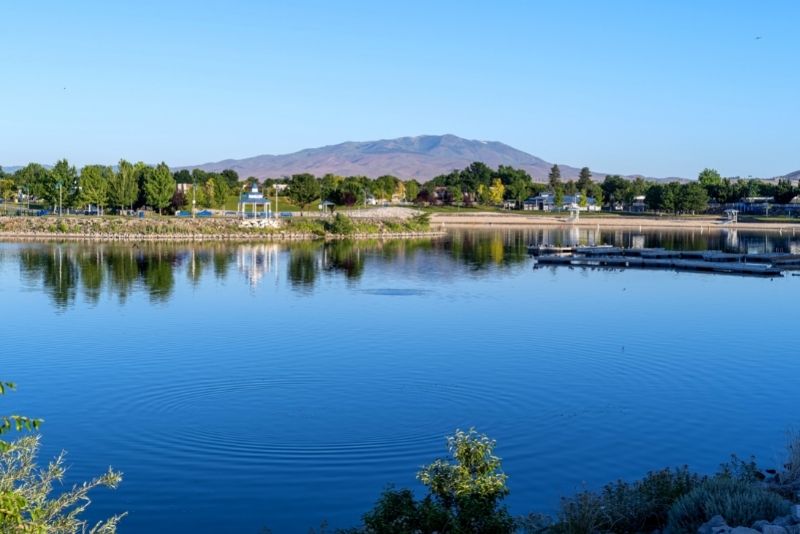 Located on the waterfront of Sparks' eponymous 77-acre lake, the beautifully landscaped Sparks Marina Park is a popular destination for locals and visitors alike thanks to its unique mix of activities.
Take a stroll along the walking paths beneath the shade of the towering trees, plonk down on one of the sandy beaches, or grab a couple of friends for a quick game of volleyball! The centerpiece, of course, is the marina where you can rent kayaks or even charter a fishing boat.
41 – Hit up the Hunter Creek Trailhead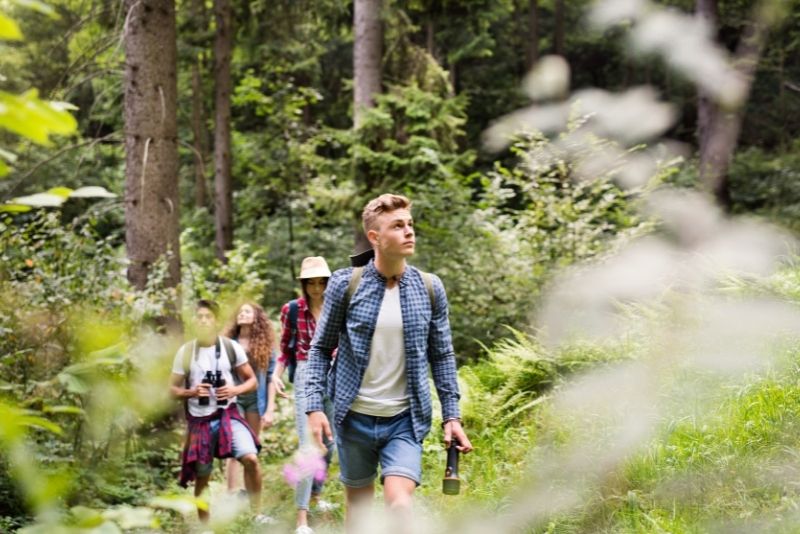 Located just 15 minutes drive from downtown Reno, this trailhead is one of the most popular spots in the area for hiking; and with good reason.
With stunning views along the creek the whole way up the 6-mile hike, the path climaxes at the 30-foot Hunter Falls, a cascading and intimidating waterfall that sells itself as one of Reno's most spectacular natural attractions.
It's no wonder hikers come here by droves to enjoy some peace and quiet, admire the landscape, and get some fresh air.
42 – Learn a thing or two at the Sparks Heritage Museum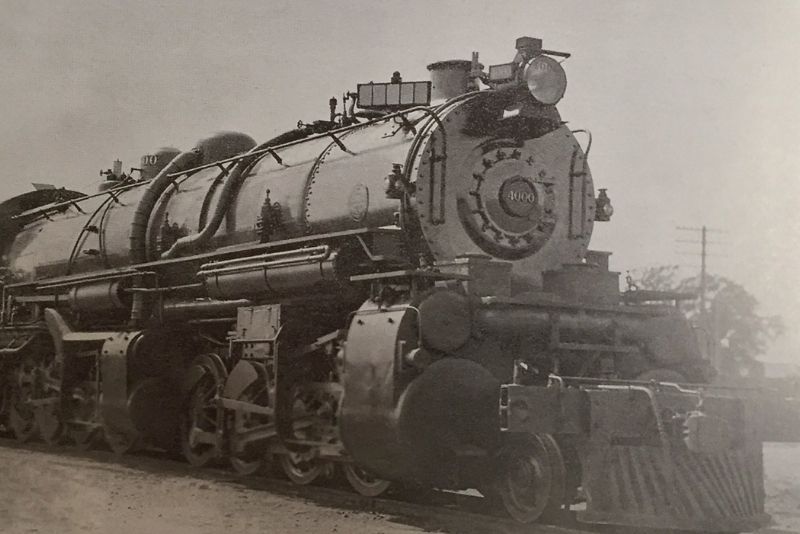 Another great museum to check out while you're in the area, the Sparks Heritage Museum, takes visitors on a journey through time thanks to its extensive collection of train and transport artifacts and exhibits.
From locomotives and vintage film projectors to antique cabooses and old posters, there are countless objects spanning decades of worth of history here, diving into the city's fascinating transition from ranching to mining, then railroading, and finally to the modern day.
43 – Practice your aim at archery tag
One of the most popular things to do in Reno right now for groups, archery tag is definitely worth trying out if you consider yourself competitive! With its increasing popularity comes a growing number of venues to choose from; but no matter which one you go with, rest assured that the game will be just as fun.
Think dodgeball, except instead of throwing balls at your opponents, you shoot each other with safe, foam-tipped arrows.
44 – Shop till you drop at Meadowood Mall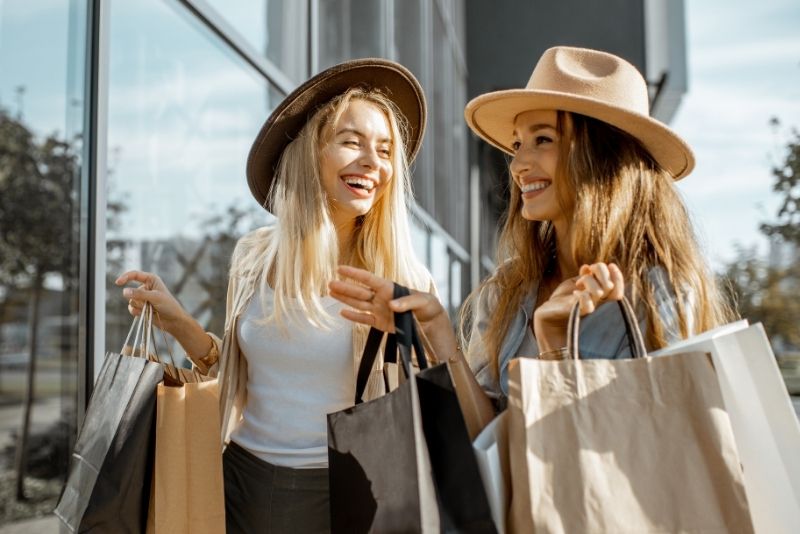 The largest and most popular mall in the area, Meadowood Mall has something for everyone — regardless of age or gender.
From high-end fashion boutiques to mid-range stores like Macy's or American Eagle Outfitters; from specialty shops selling everything from toys to books, jewelry and cards; even a food court with plenty of quick-bite options, with 125 different retailers, this mall really does have it all.
45 – Try your luck at the casinos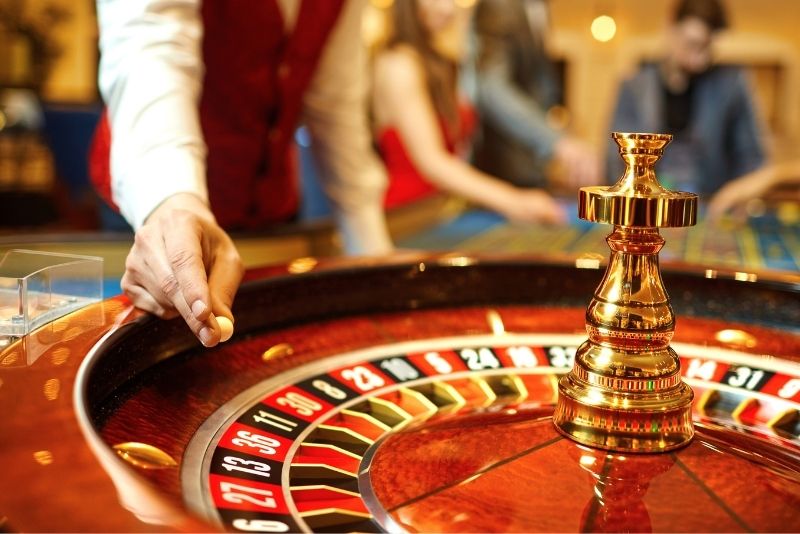 Of course, no trip to Reno is complete without a visit to at least one of the city's many casinos! And while Las Vegas bears the brunt of the attention, Reno certainly isn't shy when it comes to wild nights.
Whether you're looking for table games like poker and blackjack or just want to try your luck on some slot machines, there are plenty of options at the range of chain and independent names:
The Circus Circus Casino in the heart of Downtown offers plenty in the way of carnival-themed entertainment; the Peppermill Casino boasts award-winning dining and a certain sophistication, and the Atlantis Casino Resort is one of Reno's most luxurious lodging options.
If you're a sports fan, check out Baldini's Sports Casino and Restaurant, while if you prefer a regular roster of top-name artists, look no further than the Silver Legacy Resort.
Hot tip: If you're staying in one of their rooms or suites, be sure to capitalize on the exclusive perks — ask the concierge about local tour discounts and the like.
46 – See what's on at the Grand Theater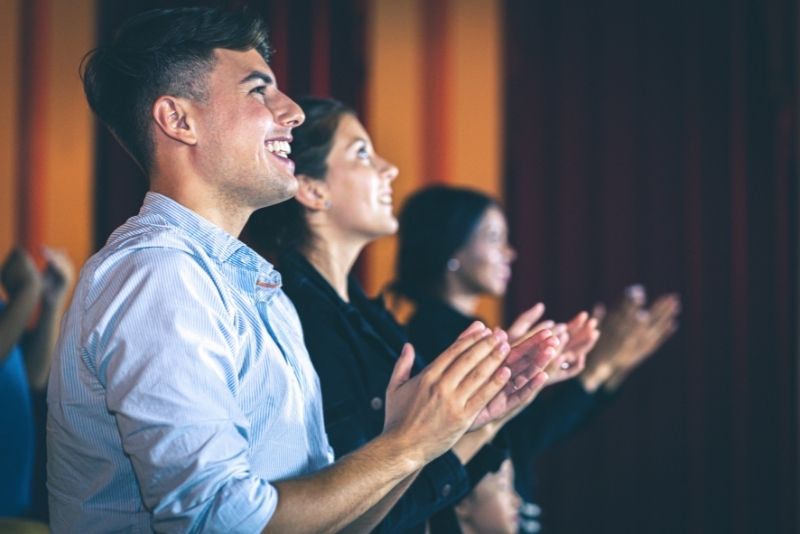 A state-of-the-art entertainment venue, the Grand Theater boasts regular headline acts and shows — from top comedians to popular musicians and everyone in between.
Recently reopened with 2,700 luxurious new seats following a $10 million renovation, the theater is a true gem of Reno. Check the schedule to see what's on — from Disney princess concerts to Dancing with the Stars (live), magic shows and Beatles tributes, the selection is impressive.
47 – Sit front row in the Eldorado Showroom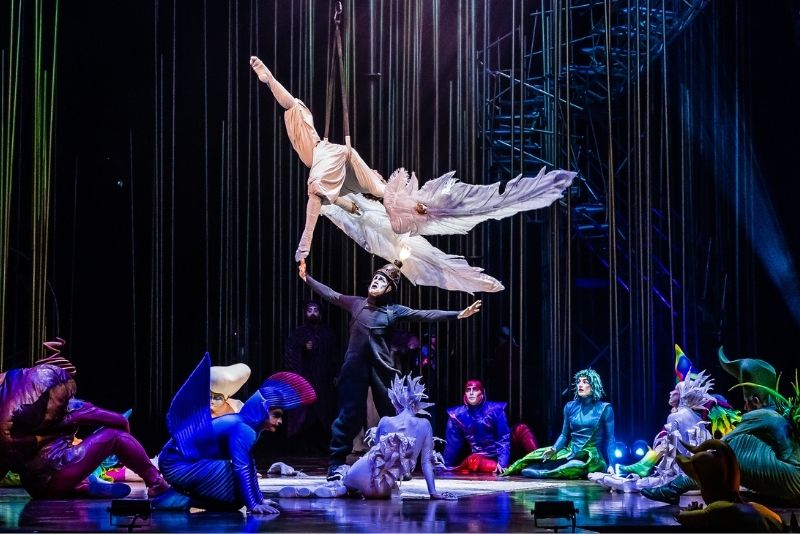 Another entertainment venue famous for sell-out shows — albeit this one far more intimate than the Grand Theater — the 600-seat Eldorado Showroom features everything from Cirque du Soleil to comedians and popular rock bands.
If you happen to be visiting during the holiday season, the annual Christmas Spectacular comes highly recommended.
And, after catching a show, feel free to make your way around the Eldorado Casino — with table games, slot machines, and plenty of entertainment and drinks, the night is what you make of it.
48 – Watch a play at the Brüka Theatre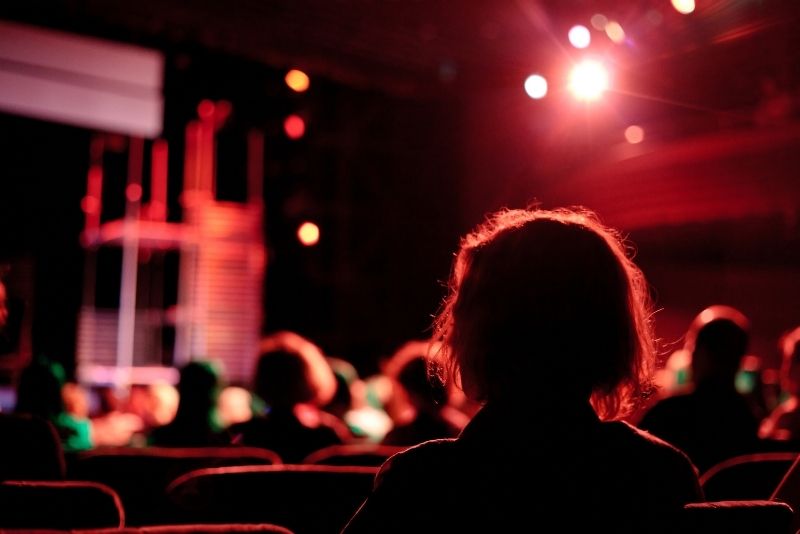 A truly special Reno attraction, the Brüka Theatre is a non-profit performing arts organization that offers an array of entertainment including musicals and plays.
For close to 30 years, the small and intimate theater has put on a range of local spectacles that — contrary to the big casino theaters which focus on special effects and wow-factor — dive deep into the storylines, emotion, and magic of acting.
49 – Throw down a picnic rug at Mayberry Park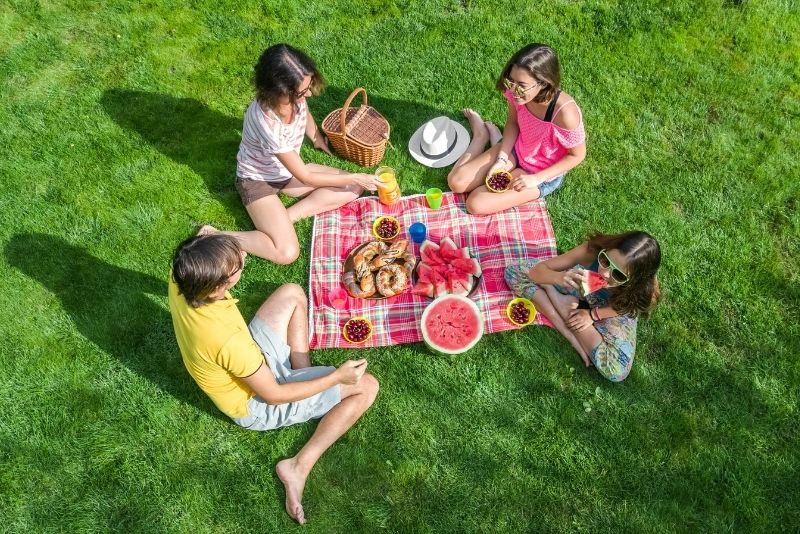 Hikes, trails, and picnic spots galore at this river-straddling attraction! While a little further from the main haunts compared to most of the parks on this list, Mayberry makes up for it with its calmness and serenity.
Plus, it's ideal for anyone that's into birdwatching, bike riding, and river tubing!
50 – Bowl a strike at Wild Island's Coconut Bowl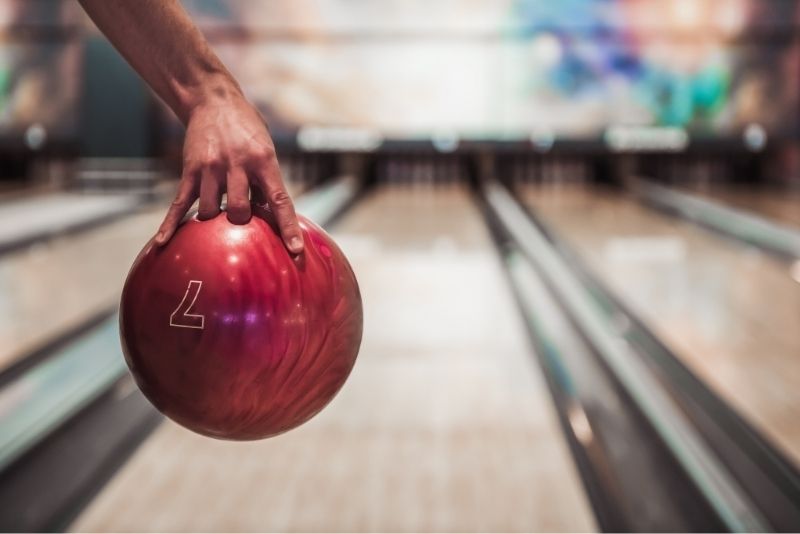 Selling itself as a stylish bowling alley with a decent food and drinks menu to boot, Wild Island's Coconut Bowl is a great Reno attraction for the whole family.
Outside of the three different bowling areas, fun-packed Wild Island also boasts black-lit mini-golf, laser tag, pool tables and an arcade with more video games and prize-winning machines than you can imagine — all in all, it's the ideal family night (or date night) out.
51 – Roll the dice at Club Cal Neva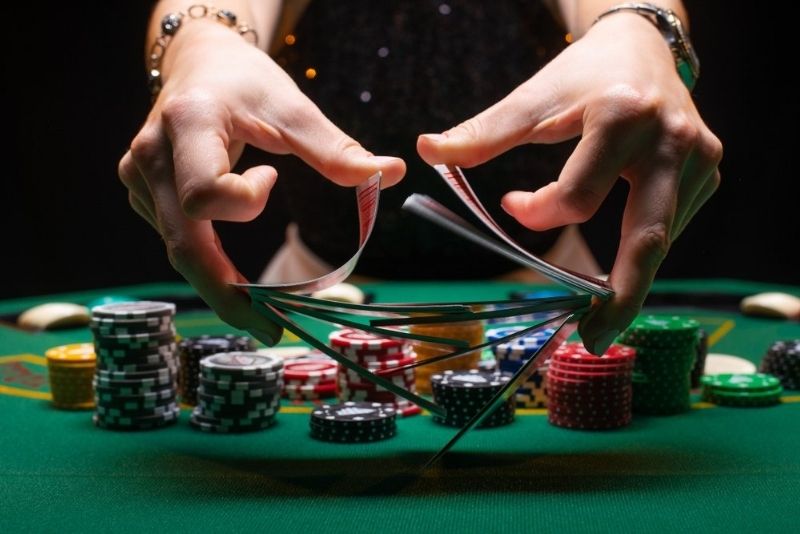 Certainly lesser known than some of the big names mentioned earlier in #45, this hotel-turned-casino has a rustic, old-school vibe that typically draws smaller crowds.
As such, Club Cal Neva it's the perfect place for anyone that likes to be in the center of things rather than fighting through crowds. Plus, with live entertainment, six restaurants, over 1000 loose slots and table games, and three floors of gaming action all up, you'll run out of money before you run out of things to do.
52 – Hop around the Freight House District bars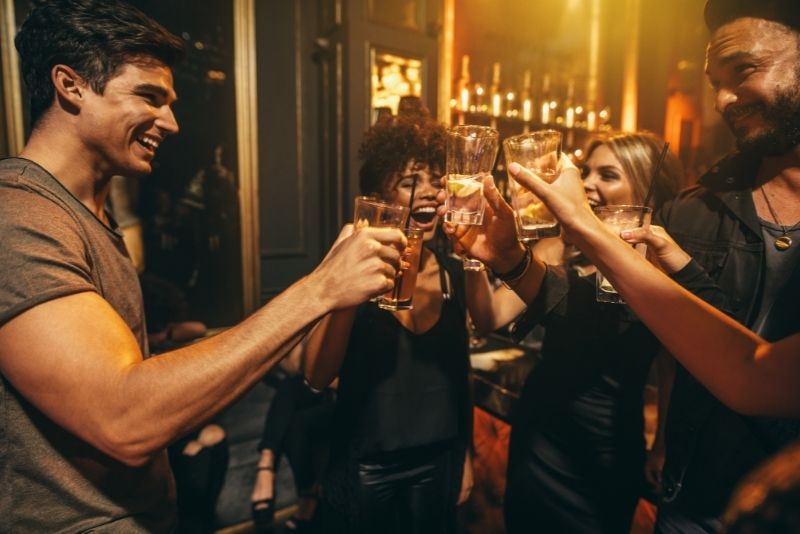 A hotspot for year-round entertainment and nightlife, the Freight House District is a two-block stretch in downtown Reno right next to the Aces baseball stadium that's packed with breweries and bars — all of which are perfect to explore on foot.
Bugsy's Sports Bar and Grill is a great spot to catch the game on TV; Duffy's Ale House dishes nearly 40 ice-cold brews on tap; and, once the liquid courage has set it, the 250 Lounge is a nightclub promising a packed and pumping dancefloor.
Of course, if drinking isn't your thing, the area is worth exploring thanks to its history and architecture alone.
53 – Book a table at the city's best restaurants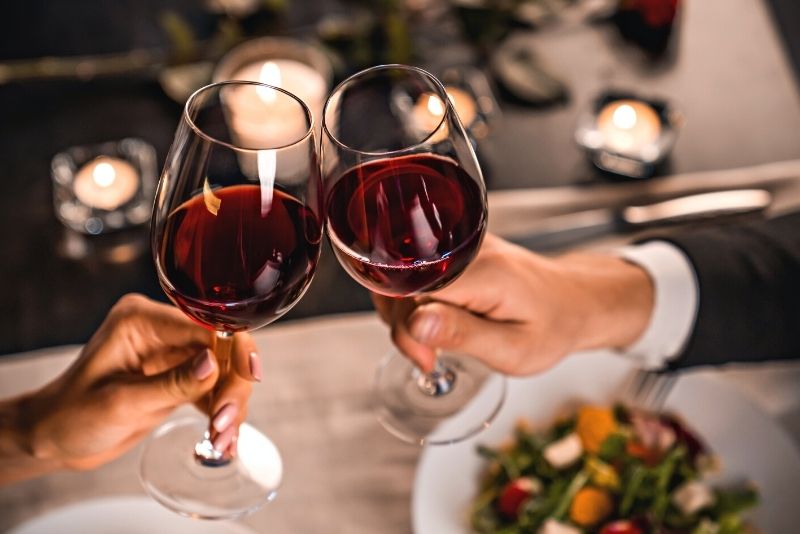 Consider yourself somewhat of a foodie? Well, with a range of award-winning restaurants throughout its resorts and casinos — and a handful of locally-loved and lesser-known hidden gems scattered around the city — Reno is the perfect place to explore your passion for flavor.
So, where to start? If fine French dining is up to your alley, Beaujolais Bistro dishes up a mean escargot.
Centrally located, Sierra St Kitchen & Cocktails is a wise choice for tapas and wines (and cocktails, of course), while La Famiglia is all about classic nonna-style Italian cooking.
Still hungry? Peg's Glorified Ham N Eggs does a great brunch and Trokay offers up a lip-smacking dessert menu.
54 – Get buzzed on a beer-tasting brewery tour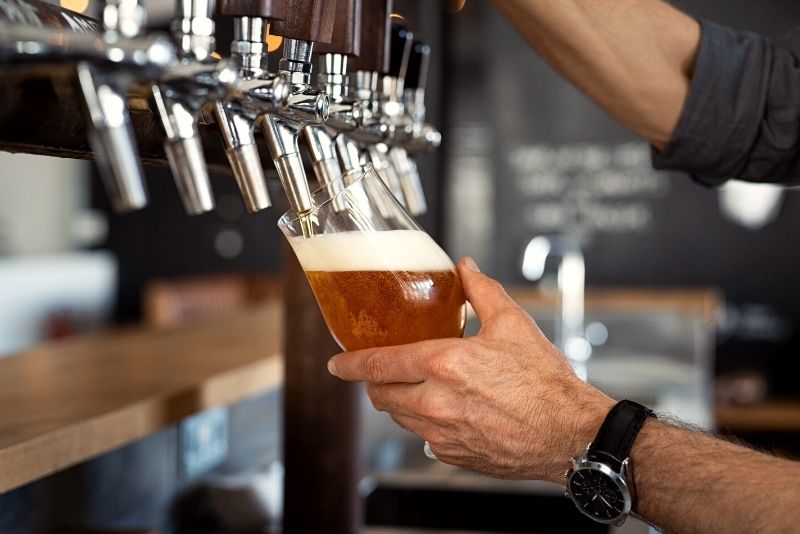 Who's ready to wet their whistle?
If you're the type of person that likes to do things in style, then Reno's craft breweries are just for you.
Besides being home to a range of award-winning beers and ales, they also offer tours — both of individual breweries where you can sample all of the tantalizing local tastes, as well as bar-hopping adventures that not only try some craft beers but also explore all of what downtown Reno has to offer on foot (not to mention they're great ways to meet people).
While it's hard to go wrong with any local watering hole, some of the city's most esteemed breweries are The Great Basin Brewery Company, the Lead Dog Brewing Downtown Taproom, and 10 Torr Distilling and Brewing.
Where to stay in Reno
With such a diverse range of casinos, not to mention the regular hotels and hostels, deciding where to stay is easier said than done.
On the hunt for luxury? Renaissance Reno is a great choice, likewise the luxurious Atlantis Casino Resort Spa.
Sophistication is synonymous with the Whitney Peak Hotel, while the Grand Sierra Resort dishes up all the amenities and entertainment you could ask for.
How about something more affordable but that still comes with all the basics? In that case, consider the Boomtown Hotel and Casino or go all-out penny-pincher with a budget room at the Econo Lodge.
Regardless of your budget, you can always find the greatest deals on Booking.com. If you book early enough using Booking.com, you can save up to 50% compared to the hotel website, and there's plenty of reviews to read for peace of mind.
Getting to and from the airport
Rather than try to hail a taxi or wait around for the public shuttle, take the hassle out of your trip and organize your very own airport transfer before you even hop on a plane!
With a friendly driver ready and waiting for you at the arrivals lounge, you'll be guaranteed to make it to your destination stress-free. Plus, ask nicely, and they'll give some extra recommendations for places to eat things to do!
Where to next?
Thanks for reading our list of fun and exciting things to do in Reno! If you have any other must-see suggestions, feel free to let us know in the comments! If not, why not consider exploring nearby Lake Tahoe, or San Francisco, just 3 hours by car?
As always, happy travels!