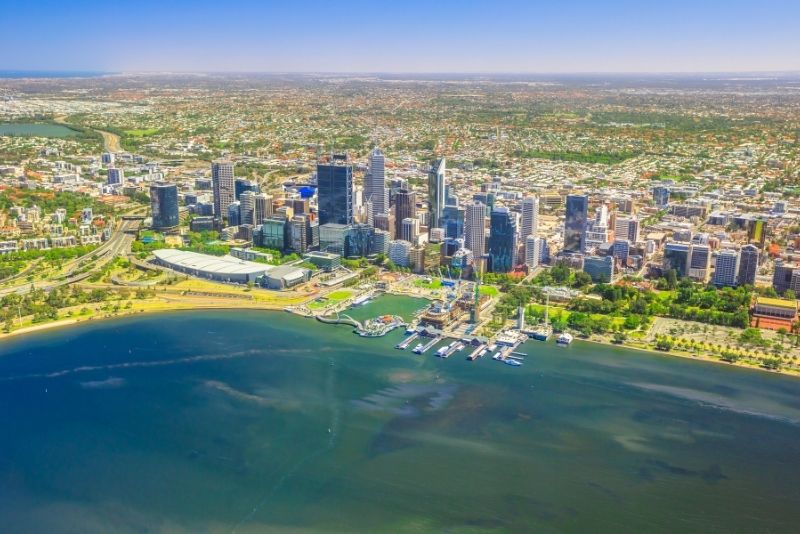 Perth might be the most geographically isolated main city in the world, but it's as vibrant, exciting, and worthy of a visit as any other metropolis Down Under.
Similar to a Mediterranean-style climate virtually all year round, Perth is known as the sunniest city in Australia, with an estimated 138 days of sun and clear skies, and an average temperature in the 20s celsius.
If the weather alone doesn't make Perth the ideal Australian destination, perhaps its stunning natural landscapes like the unique Wave Rock, kayaking through the Canning River, jet-skiing through Pink Lake, and more will convince you otherwise.
After the outdoor activities, well-deserved craft beer or wine is in order, and best enjoyed at Margaret River, known for its tantalizing breweries and wineries. Also, make your ultimate Aussie dreams come true by feeding Kangaroos at the Caversham Wildlife Park.
With empty beaches, glorious year-round sun, and plenty of cultural and artistic activities at the ready, you'll be spoiled for choice when deciding which of the many fun things to do in Perth to tick off the list first!
1 – Travel in style on an open-top sightseeing bus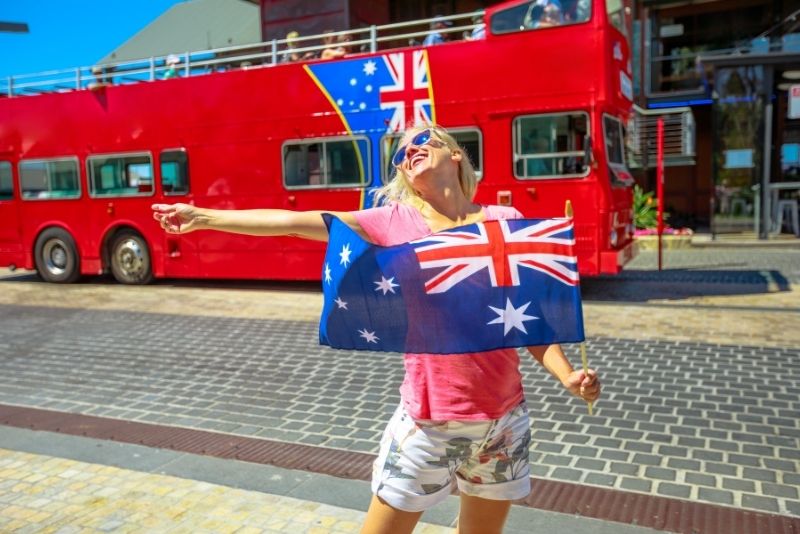 For years in every major city, the Hop-on Hop-off buses have been a hit.
Perth is no different; sit on the top decker, plug in your headphones, and get a tour around the town.
Your ticket lasts 1 or 2 days and the bus stops at plenty of tourist destinations, so you can hop and hop off as you like from a dozen stops around the city!
2 – Get a selfie with quokkas on Rottnest Island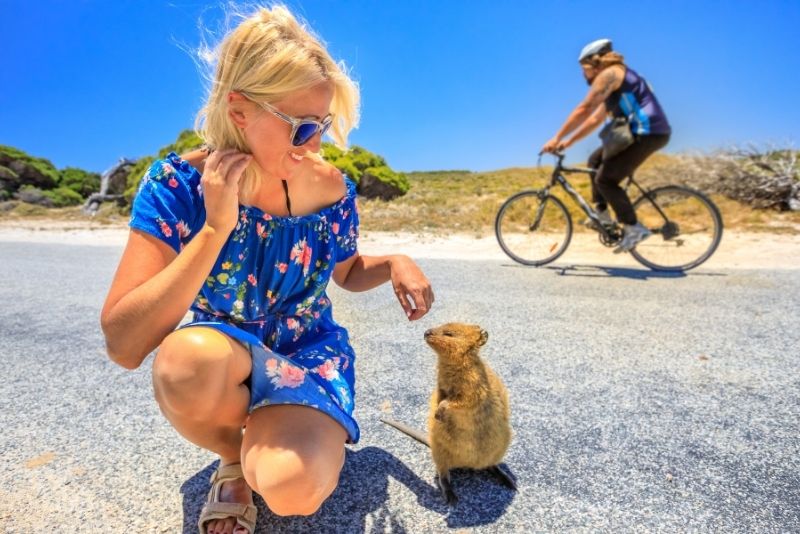 The cutest, most photogenic animals are abundant on the Island.
Take a luxury seaplane or a ferry over to the Island and meet the cute quokkas before finding the crystal clear water for a quick swim and snorkel.
If you want to venture out a little more, grab a bike and explore the sandy island to find Wadjemup Lighthouse among some stunning natural scenery!
3 – Hear the Perth Bell Tower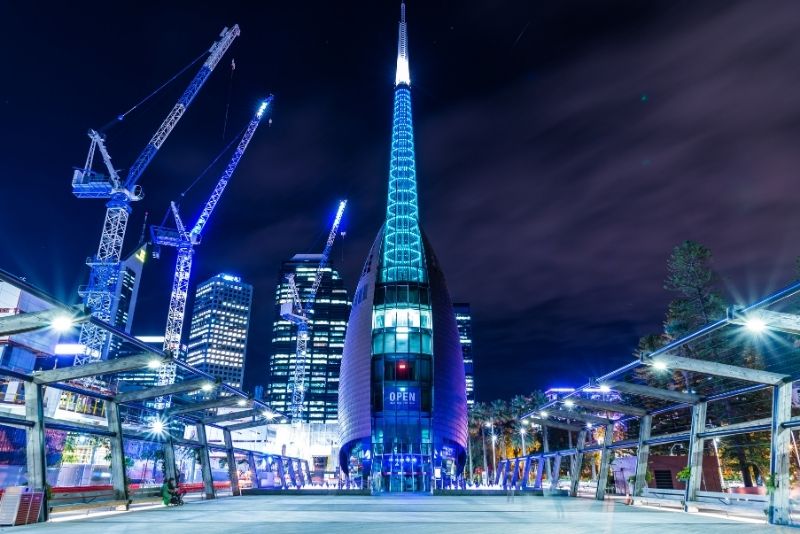 The rhythm of the city of Perth rings from the 14th-century bells in the tower, so what you're hearing is one of the oldest musical instruments in the world!
Enter the tower for a closer look at the historical bells or try bell chiming yourself.
Finally, round off your visit at the Observation Deck and check out the magnificent 26-bell Carillon.
4 – Cruise on a Segway through Perth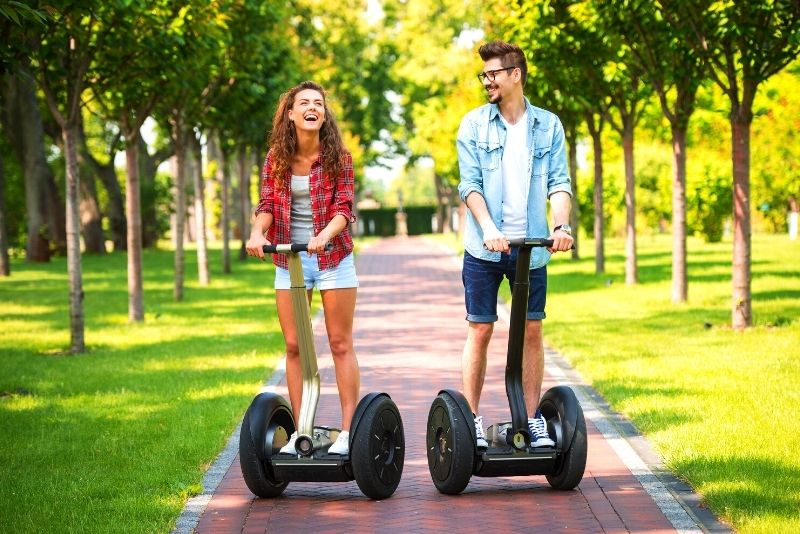 Travellers love this new way of touring new cities.
Segways are heaps of fun to ride and offer a great way to zip around while admiring the views of views like the waterfront, Kings Park, the University of Western Australia, and the wetlands.
Your guide will provide a lowdown on the town and give you plenty of ideas of things to do in Perth.
5 – Take a moment at the Place of Reflection in Kings Park and Botanic Garden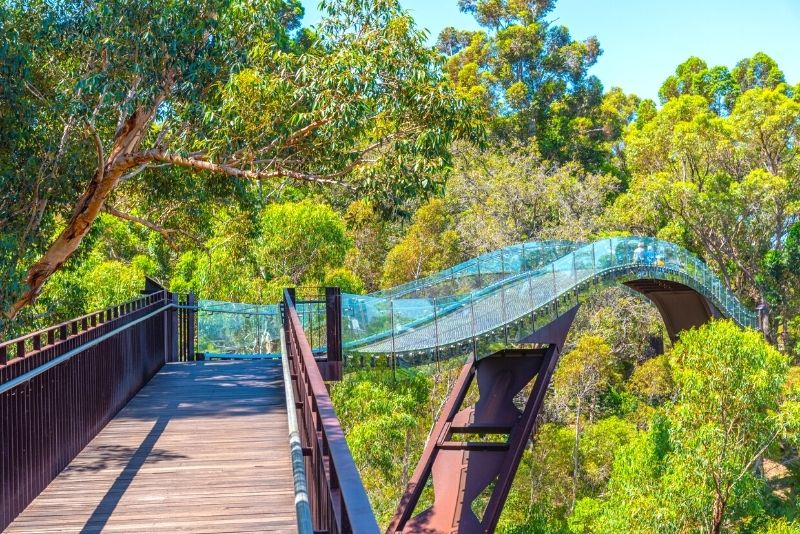 In between all the travelling and exploring and walking around, the oasis of the Botanic Garden is a really special place.
Although there's plenty to explore with oriental gardens, a treetop walk, displays of Indigenous culture and a plethora of plantlife; taking a moment at the Place of Reflection is a surreal and satisfying experience for any wanderer.
6 – Explore Fremantle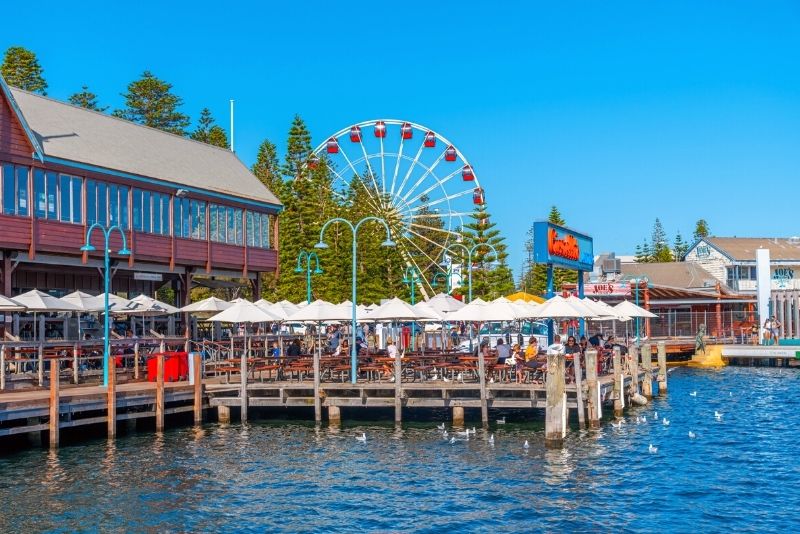 The historic port city of Fremantle is a must if you're in Perth.
'Freo' boasts delightful waterfront restaurants and cafes, museums, artsy galleries and shops.
Enjoy the ride between Perth and Fremantle on the scenic tram ride, taking guests between both cities, via the beautiful Swan River.
Passing through important buildings like Perth's Bell Tower, and the Swan Brewery, view the downtown skyline, and numerous stunning mansions. Take in historical and modern architecture- a piece of cultural significance in Western Australia.
On board, listen to the fascinating commentary from the captain, while sipping your beverage.
7 – Fund your retirement plan at Boddington Gold Mine and Perth Mint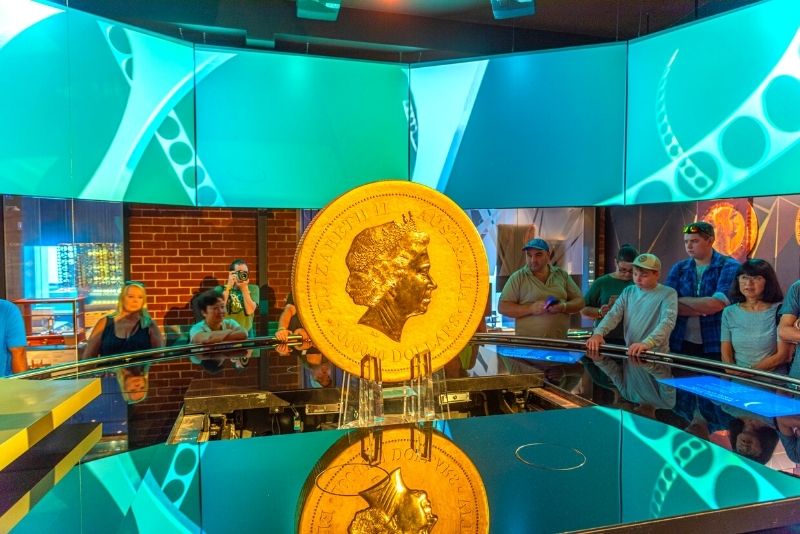 2Western Australia has a rich history of gold mining, and this is your chance to be part of it by panning for gold at the picturesque Boddington Gold Mine!
In case you don't strike gold, watch how gold from the mine is melted and poured to form a gold bar that you get to handle.
See the world's largest gold coin at the Mint and buy a glittering souvenir coin for yourself.
8 – Go kangaroo-spotting at Yanchep National Park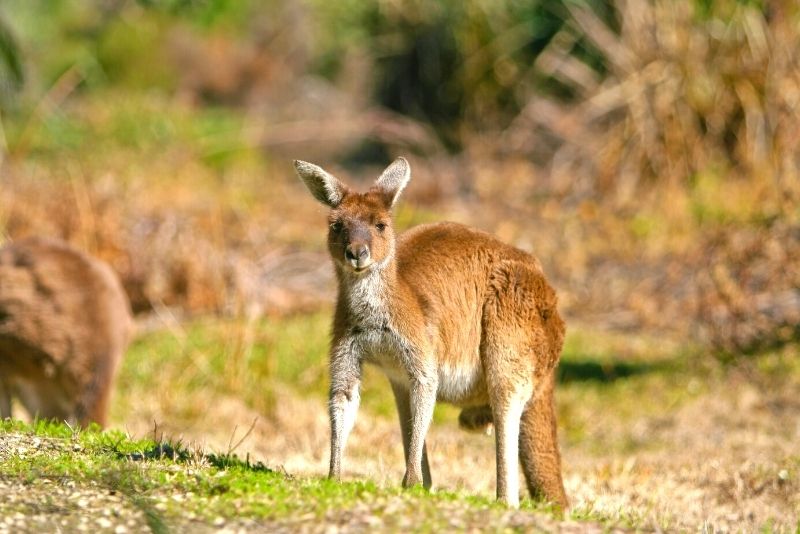 In the glorious desert by the monolithic limestone Pinnacles, Yanchep is full of delights.
In the early and late parts of the day, find herds of western-grey kangaroos.
In between, hike the koala boardwalk for cute koalas in their natural habitat and over 400 caves including the aptly-named Crystal Cave with a glittering stream and even more glittering crystals.
9 – Explore all there is to see at Elizabeth Quay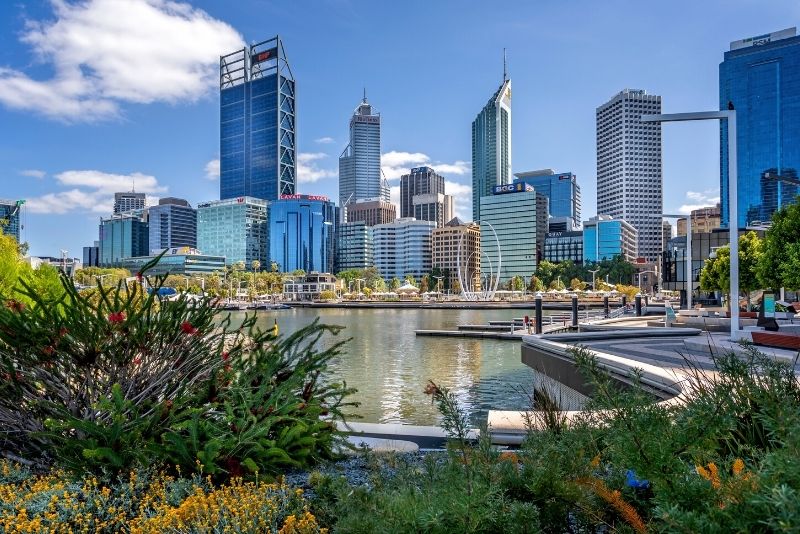 Elizabeth Quay is the place to take a stroll through, offering visitors and locals a snapshot into the best city vibes at this waterfront promenade.
If you have children, spend some time at the island playground, sit to meditate at the BHP Billiton Water Park, admire the beautiful public artwork dotting the famed promenade, or have lunch or a coffee inside the many restaurants.
10 – Hold on tight for a jet boat thrill ride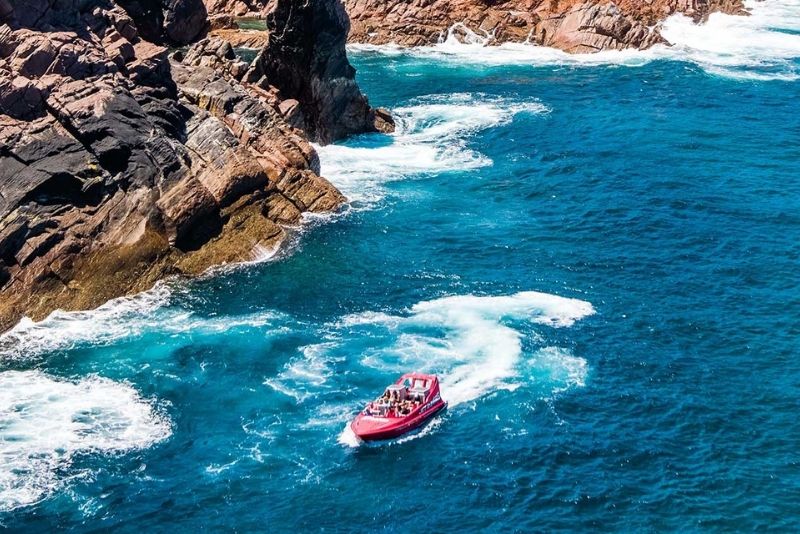 Get on the open water and let your jet boat captain take you away.
In between wildlife-spotting, your captain will flex with some power break stops, fishtails and donuts on the water, speeding to 60mph as the pristine water splashes against you and cools you down on a hot Perth day!
Cicerello's Jet Adventures offers guests the ride of their lives with 270° twists, big splashes, and safety gear in a 20-minute journey. For a relaxed journey through the waters, Wild West Charters are a great option too to view the sights of Elizabeth Quay, Pelican Point, and more.
11 – Meet the elephants at Perth Zoo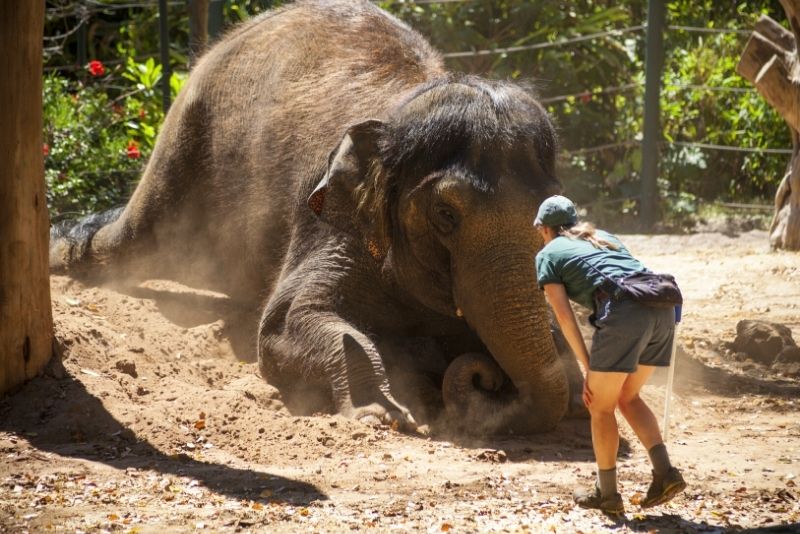 Perth Zoo has plenty of animals with its renowned Close Encounters giving visitors the chance to interact with a host of wonderful creatures, including the orang-utan, rhinoceros, lizards, penguins, and lions.
While each and every resident is fascinating in their own way, visitors often flock to meet Putra Mas the elephant, an undisputed highlight of the zoo!
12 – Peddle to the metal on a Bike Tour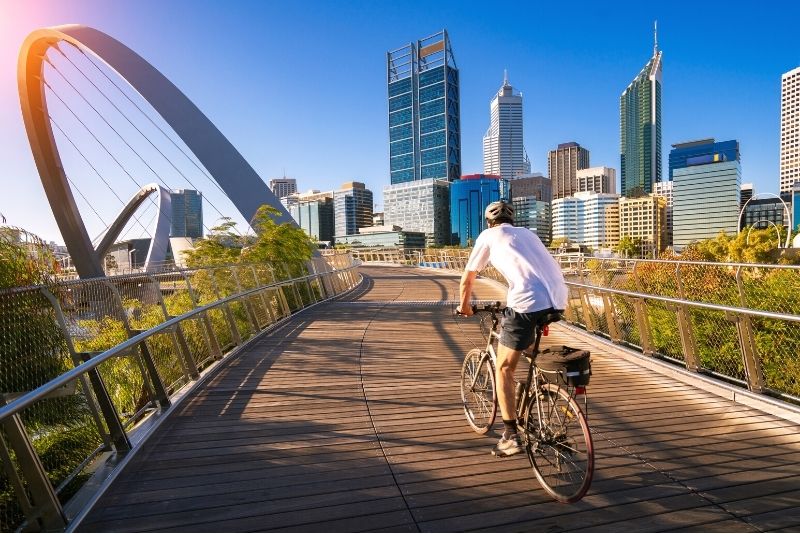 From Matilda Bay to Kings Park, make sure to see it all when you book a fun bike tour, taking you to different corners of the city that maybe you've never seen before.
On your bike journey, pass through the modern and historic cultural sights like the old Eliza statue and the Eternal Flame, as well as learn about the indigenous culture of the Aboriginal people.
13 – Be amazed at the natural wonders (and the wine) at Margaret River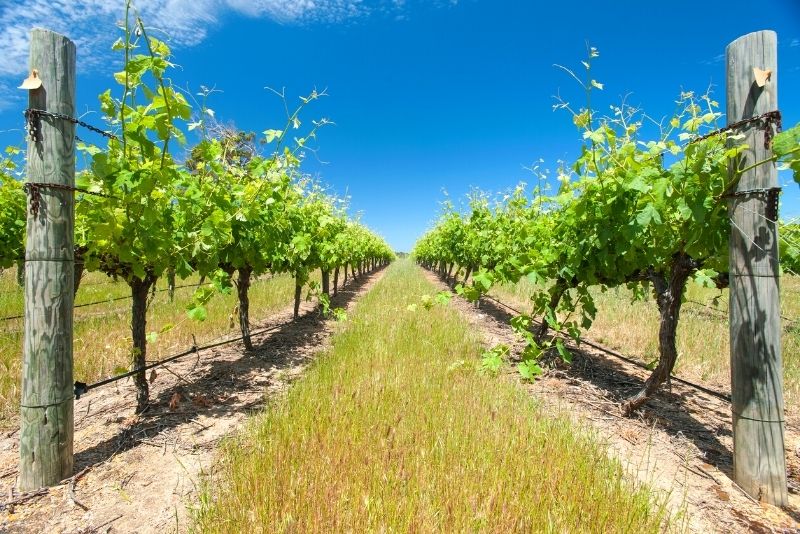 The Margaret River is just spectacular.
Travellers and locals alike love exploring the vast limestone formations and Mammoth Cave, the nearby Boranup Forest and the lonely Cape Leeuwin Lighthouse.
Margaret River's main street has some shops, but the main attraction has to be the internationally-renowned wineries nearby! Stop by for a glass or three.
14 – Taste the best roasts at the best coffee shops in Perth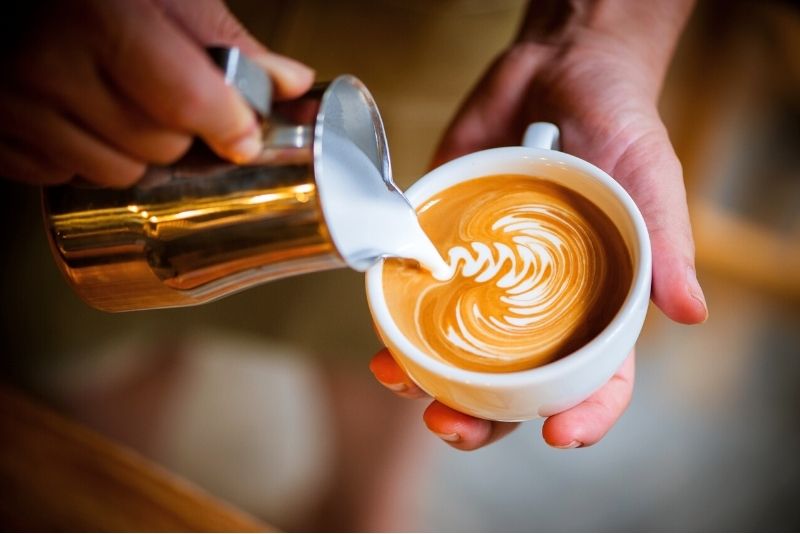 Make it to Lowdown, one of Perths' best coffee and espresso bars offering simply delicious coffee with a side of a warm baked good – an unbeatable deal!
Soak up the good vibes at Paper Avenue Cafe, serving high-quality coffee with delicious, healthy brunch options, while at Harvest Espresso, you cannot beat their coffee and non-caffeinated drinks like strawberry white hot chocolate or refreshing fruit spritz.
15 – View the Balancing Act at the Art Gallery of Western Australia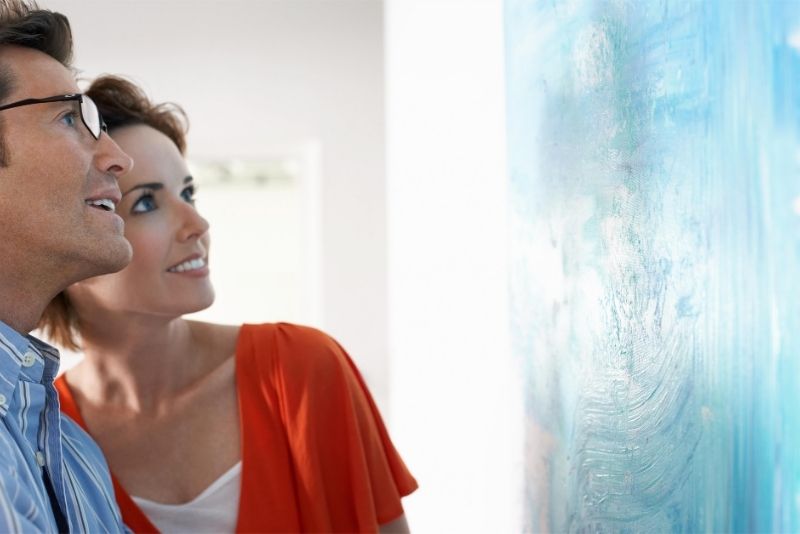 In between the Art Gallery's wide range of travelling exhibitions showcasing all sorts of art, travellers are often fascinated by the local art of the Indigenous Australians.
Their art is truly unique as seen in the Balancing Act exhibit, it tells stories through stunning and colourful patterns, often as a series of disjointed dots which mesmerise the viewer.
16 – Watch the West Coast Eagles at Optus Stadium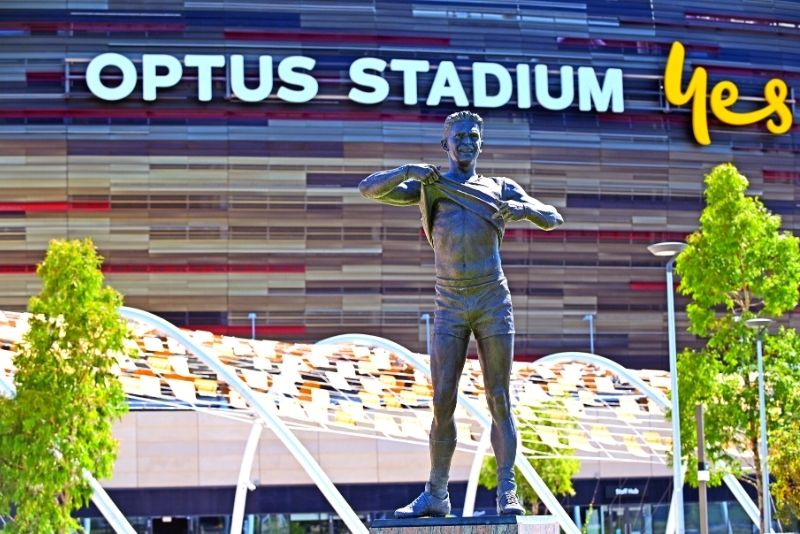 The state-of-the-art stadium complete with light-shows, guided tours, and a cafe is Perth's 60,000-seat colosseum and concert hall all in one.
During the summer, the Western Australia and Australia cricket teams get the crowd to roar, but the main event is the Perth Derby – the tribal Australian Football match between the West Coast Eagles and Fremantle Dockers.
17 – Cruise on the Swan Valley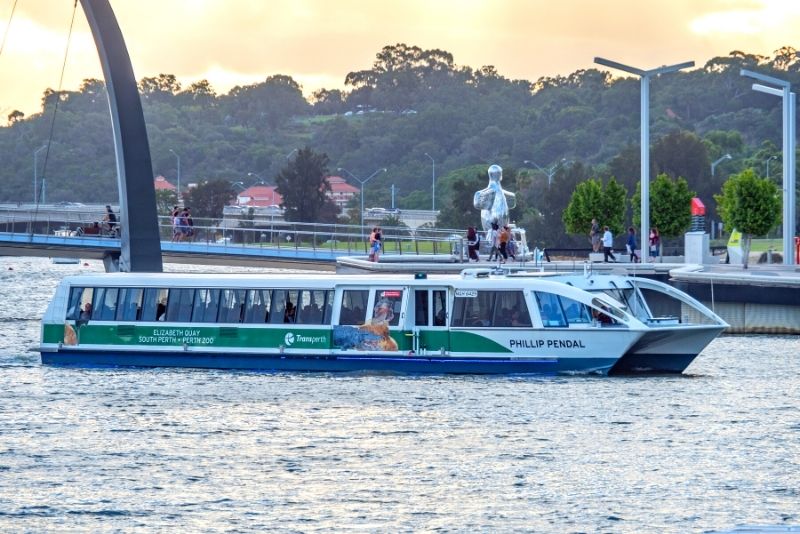 Right at the top of Swan River is some stunning West Australian wine country!
Take a day-cruise from Perth and take in the beautiful sights and your tour guide's insights on the historical area.
Then delight your tastebuds as you step off the boat and get chauffeured to wineries and breweries for local wine, beer, chocolate and cheese!
18 – Surf the easiest wave ever at Wave Rock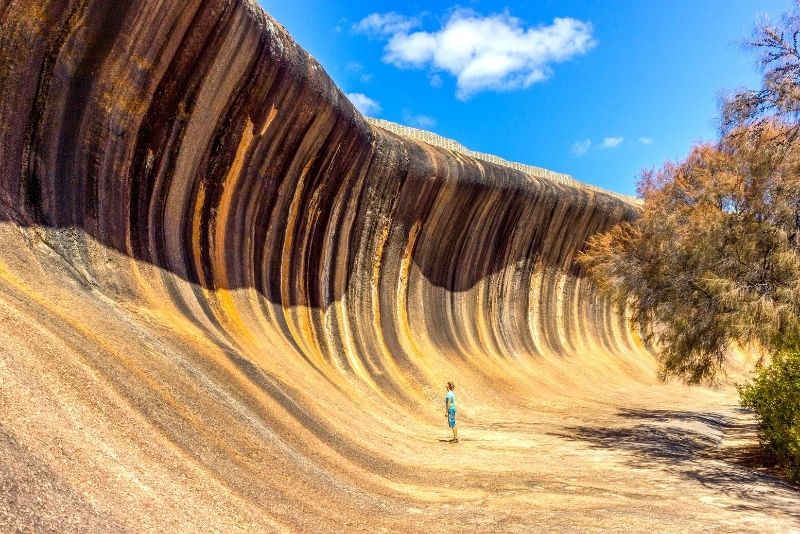 With so many fantastic places to visit in Australia, it can be difficult knowing where to start, but the Wave Rock should be included in any bucket list.
There's no danger of being wiped out on this 50-foot high, mesmerising and massive rock hundreds of miles inland.
Tourists flock to the rock and nothing can prepare visitors for the sheer size and scope of it.
Make a day of it by checking out nearby historic York, a booming gold-rush town with preserved facades of its 19th-century buildings full of boutique shops and museums.
19 – Look out for dolphins at Mandurah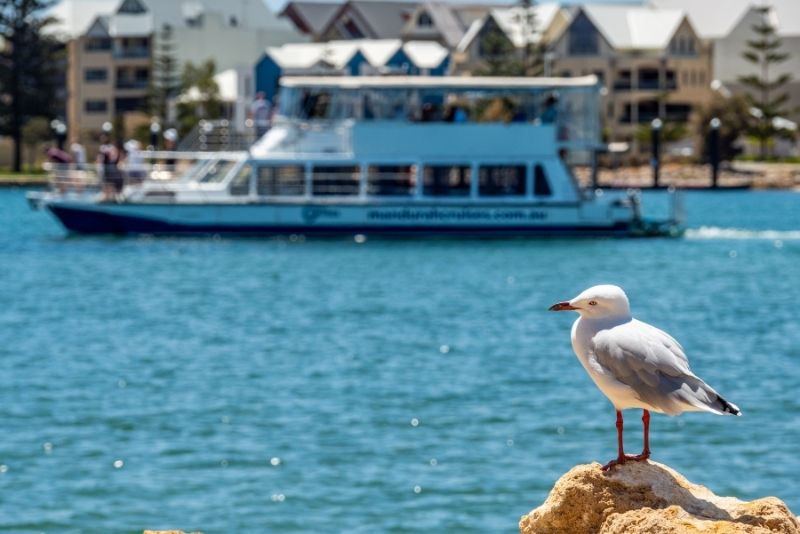 The canals of one of Australia's first fishing towns are abundant with marine life.
Board a scenic cruise and spot the local bottle-nose dolphins who love to swim, jump and entertain passing travellers!
Keep an eye on the canal homes, pelicans and birds from as far as Russia.
You can travel to Mandurah yourself, or board a cruise direct from Perth!
20 – Feed the kangaroos at Caversham Wildlife Park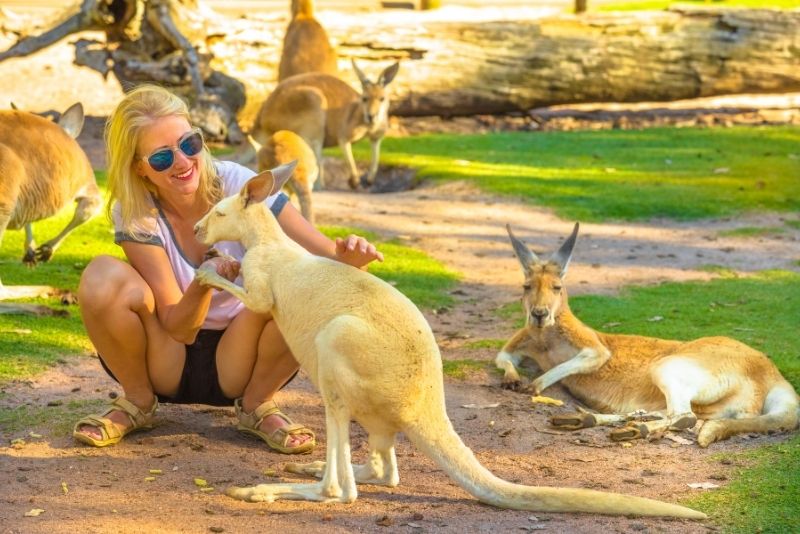 If you're looking to meet some native Aussie animals, hop to it!
The Park has plenty of kangaroos, emus, wombats, koalas, dingoes and Tasmanian devils to check out.
Travellers love the spacious kangaroo enclosure with the opportunity to feed the iconic Aussie animal.
If you're looking for things to do in Perth with animals, put this on your itinerary!
21 – Shop local at the best markets and enjoy live music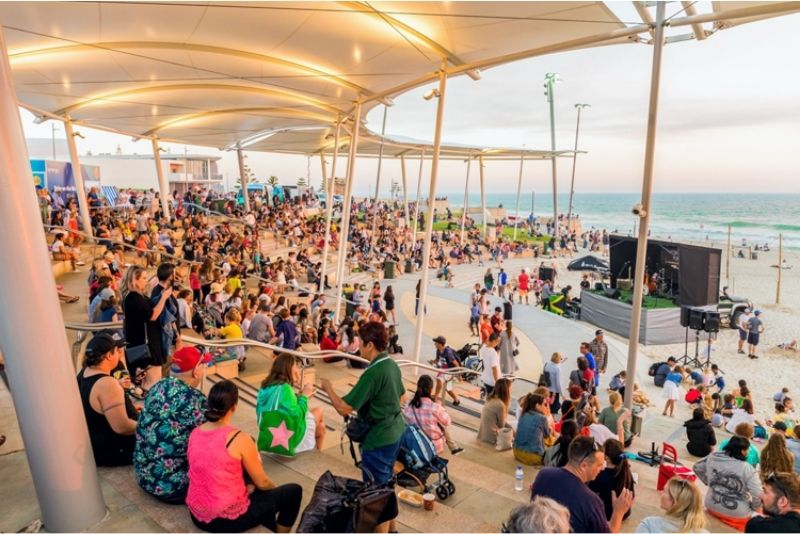 Scarborough Sunset Markets is so popular, they have both a winter and summer version, each offering its own set of seasonal delights. Shop local and try loads of samples all while listening to live music fill the air.
Get a taste of local ingredients at Freshie Farmers Market, where on Saturdays, the stalls are filled to the brim with high-quality, and organic ingredients to feast on.
22 – Fly in a Tiger Moth!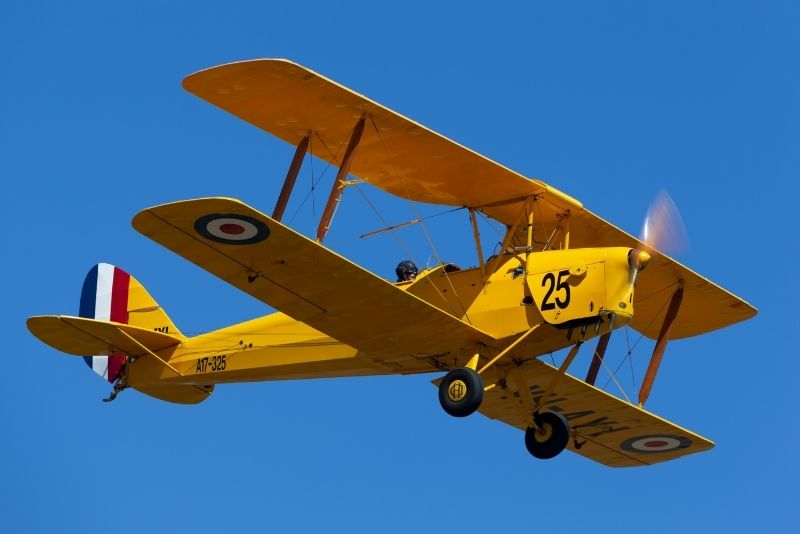 Here's a scenic flight with a twist – literally!
After the scenic flight over Perth, it's time to strap in as the pilot performs, loops, twists, turns and aerial acrobatics.
As you see Perth and Fremantle upside-down and inside-out, the adrenaline will course through you as your open-cockpit leaves nothing between you and Perth but your seatbelt.
23 – See the Little Penguins at Penguin Island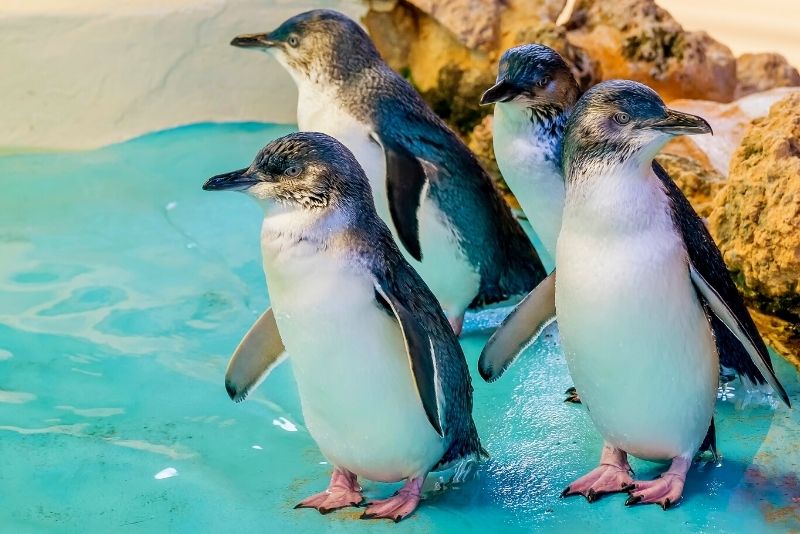 1,200 Little Penguins inhabit this Island just off the Perth coast, so this is one of the cutest and most exciting things to do in Perth for animal-lovers.
Walk the Penguin Island Walk Trail and keep your eyes open for the penguins, as well as other wildlife and lookout points that will take your breath away.
For a little extra, add dolphin watching at Mandurah to the itinerary.
24 – Hop on a kayak tour to explore the local wildlife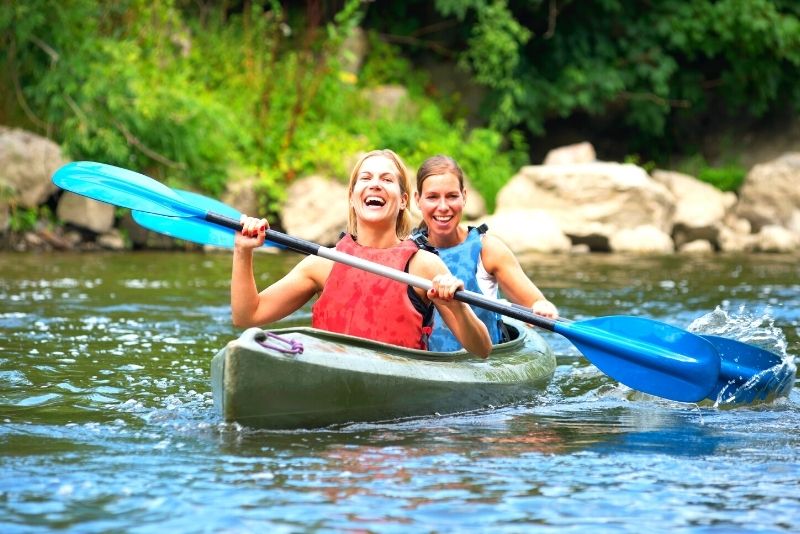 Although the busy Swan River catches the eye, the tranquil Canning River is a lesser-known gem. From the Old Riverton Bridge paddle down the serene, winding river off the beaten path.
The nearby wetlands are brimming with wildlife which the kayak glides by until a well-earned cafe break is in order. Relax at the cafe until it is time for another smooth ride back.
Rent your spot on the next kayak excursion to Penguin and Seal Islands, which includes a lunch stop at Point Peron Sea where you'll see dolphins, sea lions, and penguins.
Reach the top of Swan River, and you'll arrive at Swan Valley for numerous hikes, vineyards, breweries, and cideries.
25 – Surf at Brighton Beach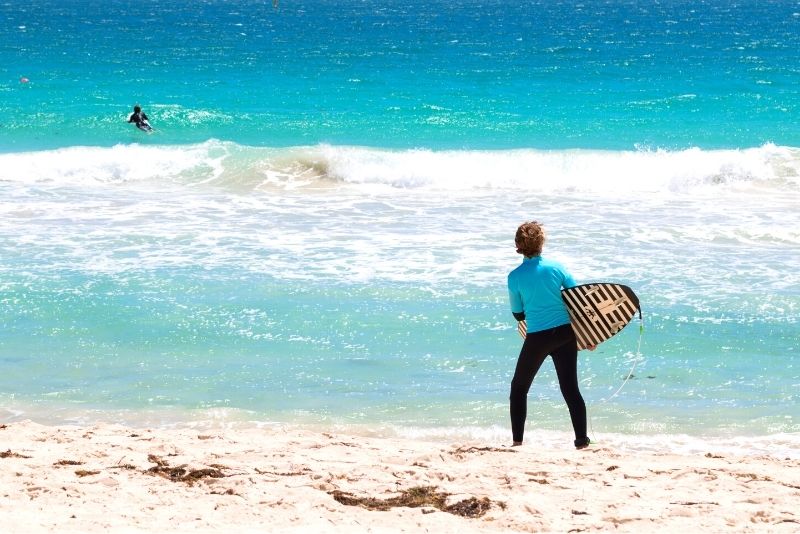 Perth has some phenomenal beaches with great waves to swim and surf.
Perth Go Surf offers lessons for the less-experienced surfer trying to tackle the Aussie waves.
After honing your skills and learning the slang, the Brighton Beach pubs are open for business!
If you've worked up an appetite, rustic pizzas and burgers are available in the pub kitchen.
26 – Listen to the West Australian Symphony Orchestra at Perth Concert Hall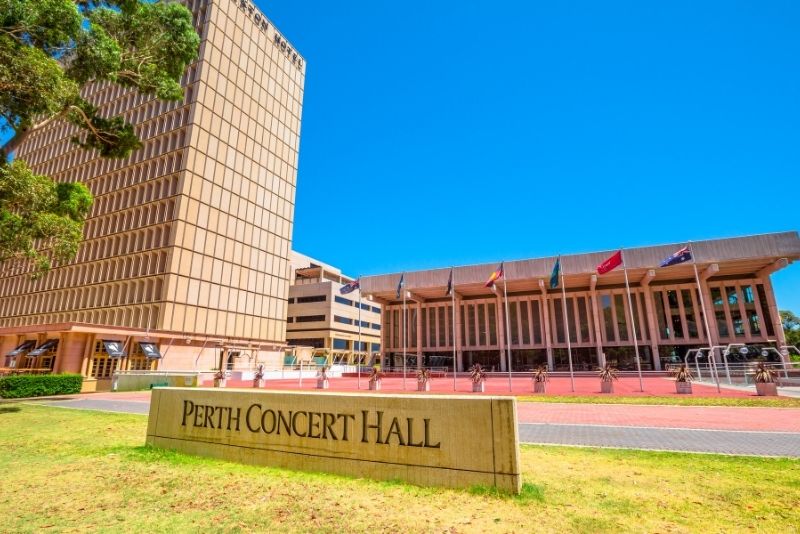 Standing by the dignified Government House and Supreme Court Gardens, the Hall plays host to the West Australian Symphony Orchestra and is renowned as having some of the best acoustics in Australia!
Hearing the passionate, not-for-profit orchestra on their home deck is sure to sweep you away into the worlds of the composers, even if you're not normally a classical music buff.
27 – Challenge yourself to skydive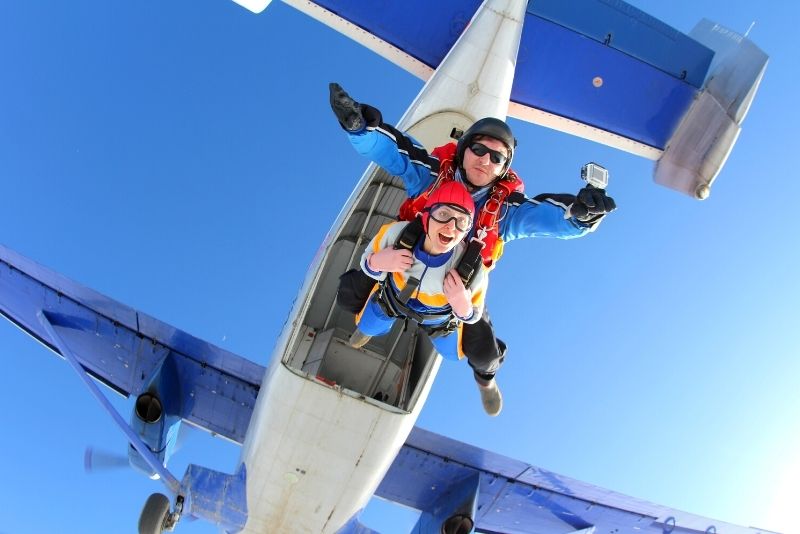 Get the best views of Western Australia, including Penguin and Rottnest Islands, as you skydive through the air, with the sights of the Indian Ocean, and Perth's grand details.
Book a skydiving experience where you'll drop from approximately 4,600 meters from the sky, over Shoalwater Marine Park, and in a swift minute, be back on your feet on earth, safe and sound.
If you want, you'll even be able to steer the parachute!
28 – Make Perth your museum by playing Scavenger Games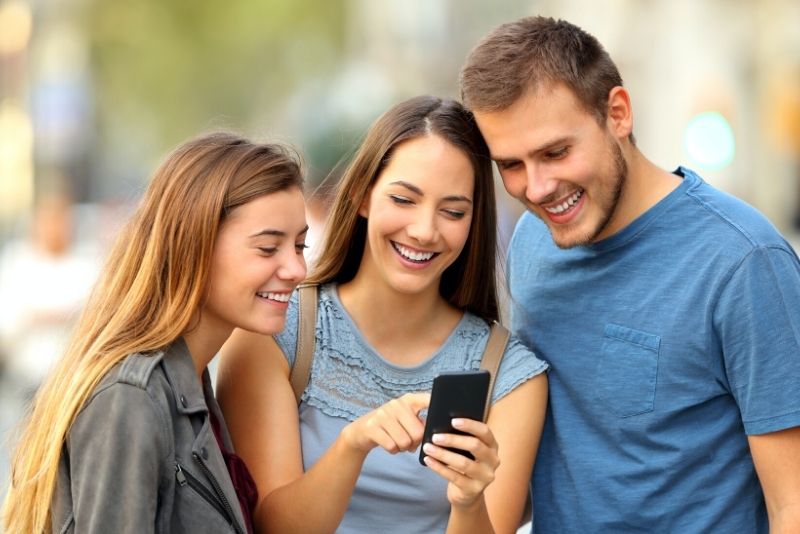 Search for the details that most visitors skip over when you play an exciting round of scavenger games.
Make Perth your museum, by downloading the scavenger game to your phone, visiting the main landmarks like Supreme Court Gardens, Hay Street Mall, and Perth Cultural Centre.
This game requires a curious set of eyes to find the hidden gems, will you find them?
29 – Go whale-watching from your luxury vessel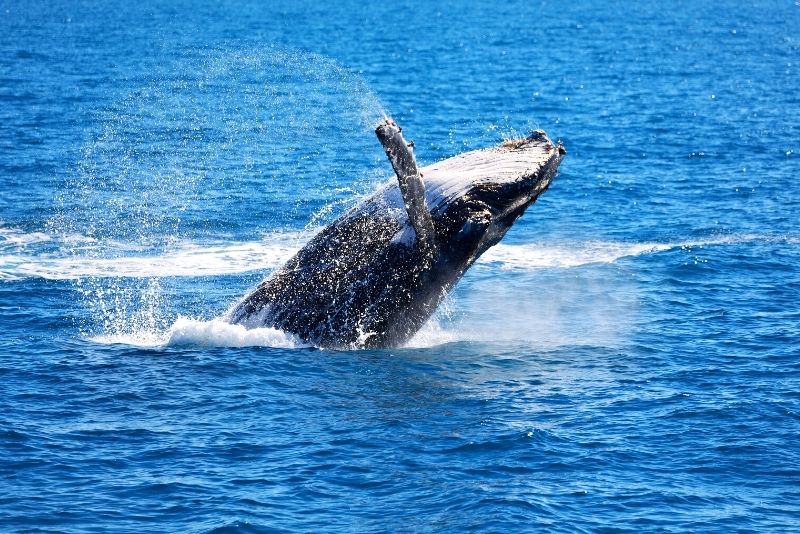 Humpbacks, southern rights and sometimes even blue whales make Geographe Bay outside Perth their home.
In between seals, dolphins and exotic birds; the size and majesty of the great whales will astound you from onboard your luxury yacht with five viewing decks including a bar and cafe.
For the best vantage point and other perks, upgrade to the VIP Captain's Lounge!
30 – Enchant your taste buds at the best restaurants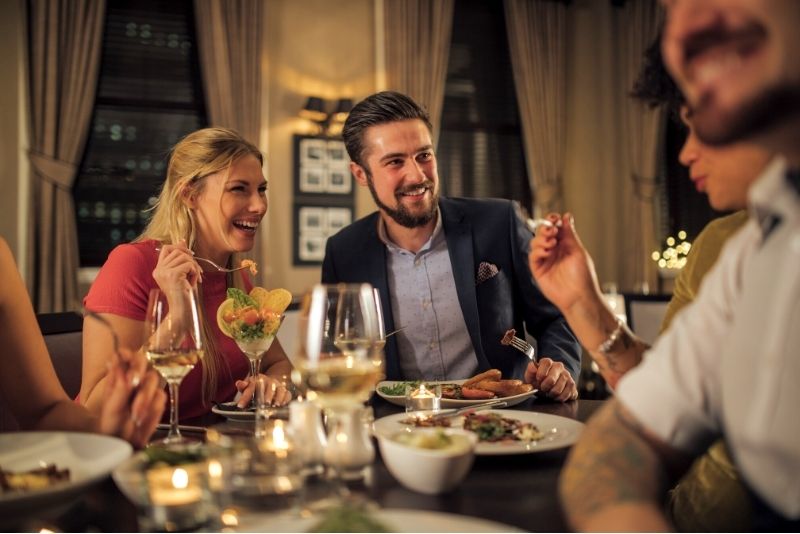 Step into Dandelion and Lucy Luu for South East Asian and Szechuan-style dishes, tantalizing your taste buds with Asian-style burrata in soy and yuzu.
Boldly taking the title of one of Perth's best restaurants is Wildflower, offering guests an innovative dinner affair of seasonal dishes. For a local Australian taste with native ingredients, go for Old Young's Kitchen, for an innovative and delicious meal.
31 – Dine on the Swan River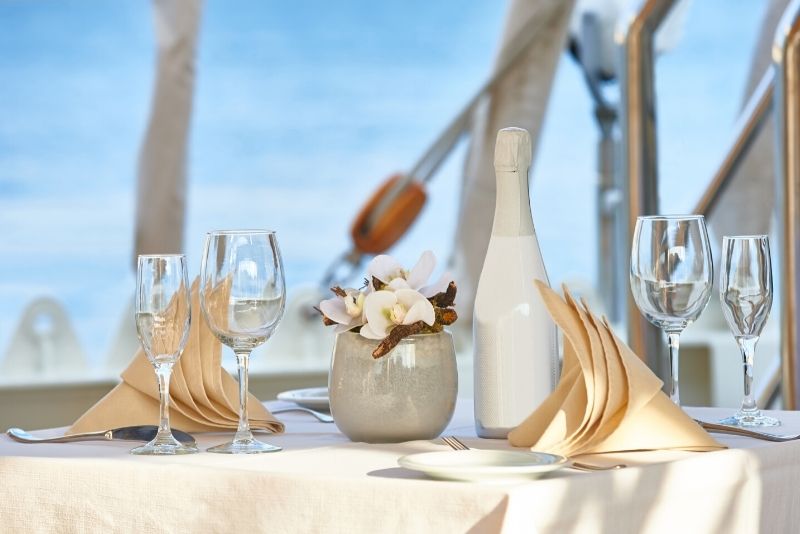 The calm and gorgeous Swan River dazzles the eye, so travellers quickly want to get on the water.
The best activity is an evening dinner cruise on the impressive river where a mouthwatering buffet dinner, cocktails, dessert, and live entertainment will delight you against the backdrop of the sun setting over Perth's glorious skyline.
32 – Walk across the magnificent Matagarup Bridge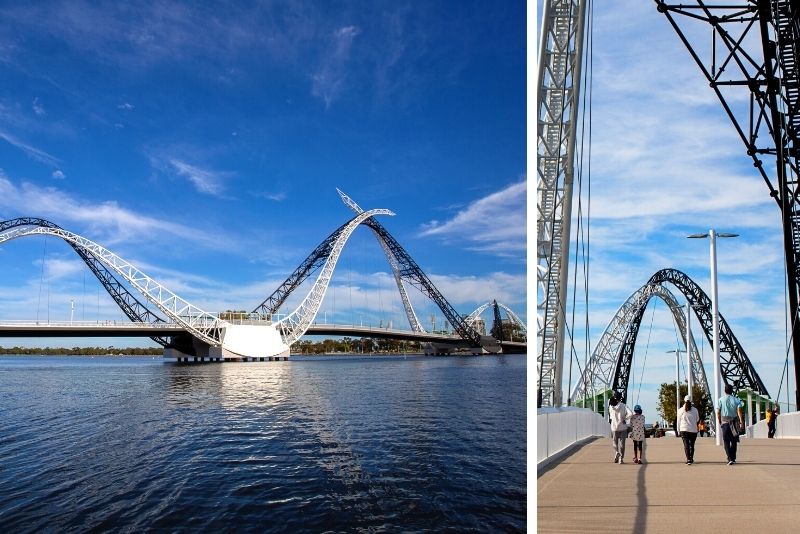 Cross over to the other side of Matagarup Bridge, a pedestrian-friendly suspension bridge that crosses over Swan River, commonly recognized for its long and wavy architectural style.
Now, did you know that you can also zip-line on it?
Take the 314 steps up the 45-degree angle bridge to then hop on the zip line and swing your way down, feeling the exciting rush through your body.
33 – Build a giant marble run at Scitech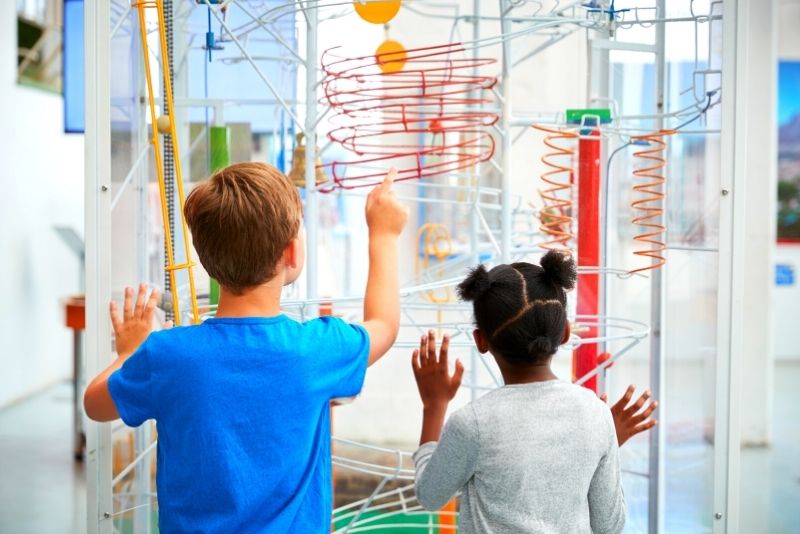 Scitech, Perth's premium science museum, is full of hands-on activities to ignite the curiosities of travellers of all ages.
The Tinkering Space encourages visitors to roll up their sleeves and build whatever they can imagine, the Theatre is a place where science takes centre stage, and the Planetarium makes visitors fall in love with the night sky.
34 – Take a scenic hot air balloon through Avon Valley
Located northeast of Perth is the natural wonderland of Avon Valley National Park, in which Avon Valley is located inside.
Take on the most picturesque activity of floating through the air on a hot air balloon, greeting the new day, at almost 2,000 feet above the ground.
Upon landing, be welcomed with a wonderful and celebratory breakfast, commemorating the monumental ride with your group.
35 – Learn about the Aboriginal culture and identity at WA Museum Boola Bardip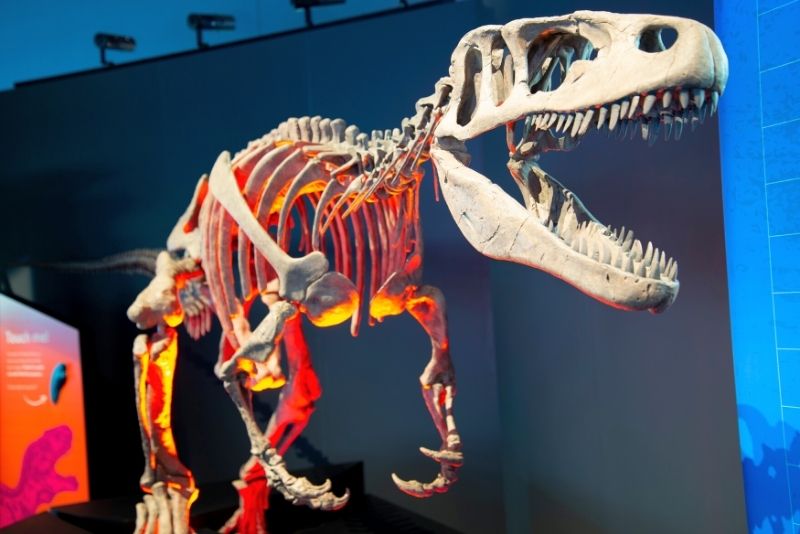 Learn about the Aboriginal people of Western Australia at the WA Museum Boola Bardip.
Overflowing with ample opportunity to get educated on the many stories of the land and history of what is now Western Australia, engage with the exhibitions sharing physical items, the natural diversity of the land, art, and the changing landscapes since the English arrived.
The museum is located in downtown Perth.
36 – Discover the Aquarium of Western Australia (AQWA)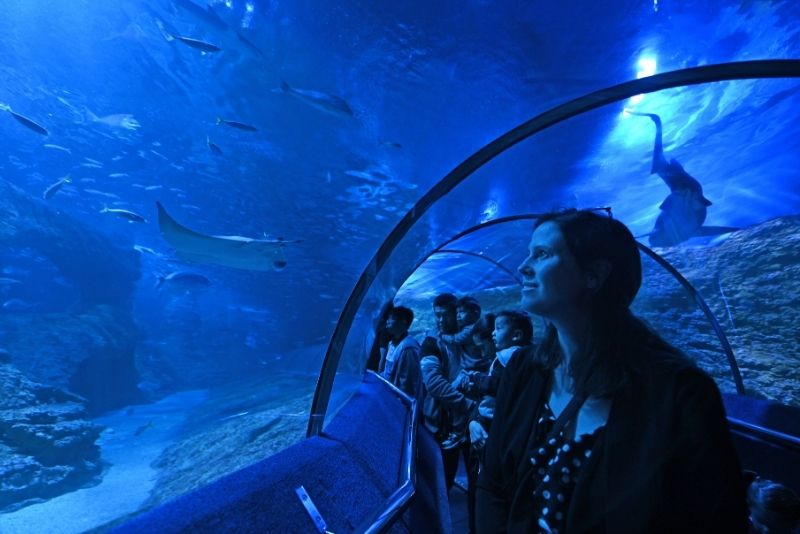 This huge aquarium on the Indian Ocean is obviously full of funky, colourful and wonderful exhibits including icy and tropical waters, the world's largest coral reef exhibits and the underwater tunnel.
Get up close and personal by snorkeling or scuba diving with the sharks, or sit down for an intimate dinner in the tunnel as the fish swim around you in the most amazing moving backdrop.
37 – Ride a jet-ski to the Pink Lake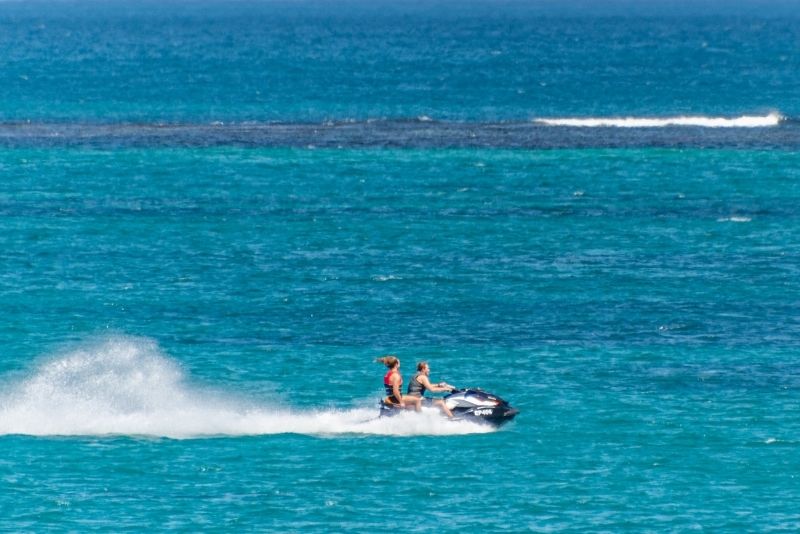 Hop on a jet-ski along the Geraldton coast.
With the wind in your hair and the cool water lapping up on the jet-ski, don't let the coastline pass you by too quickly.
There are sand dunes to roll down, river mouths and more beaches than you can poke a stick at.
From November to April, top off your experience by visiting Pink Lake!
38 – Explore where the car can't go on an ATV tour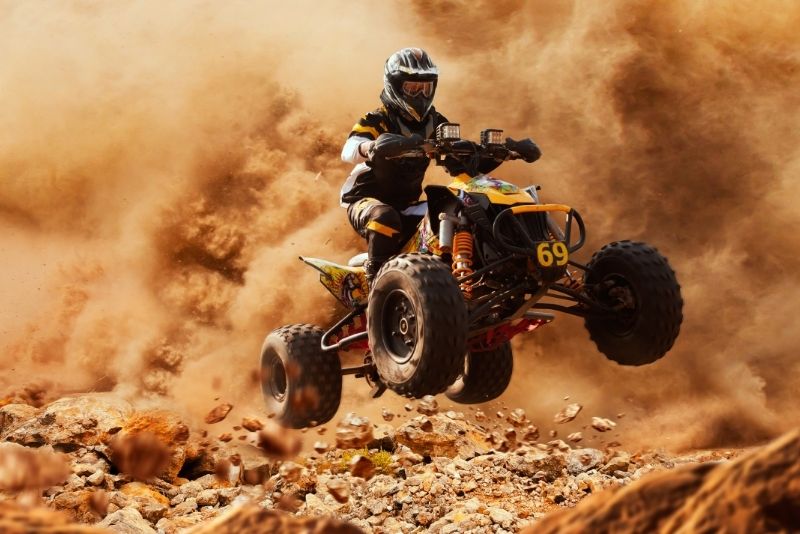 Some of the most beautiful parts of Western Australia are also some of the most rugged, so getting on an ATV or quad bike is a great way to have fun while exploring some great sites off the beaten path.
After a briefing on arrival, you'll be winding through bush, sand, gravel and mud to find these hidden gems!
39 – Feel weightless with Indoor skydiving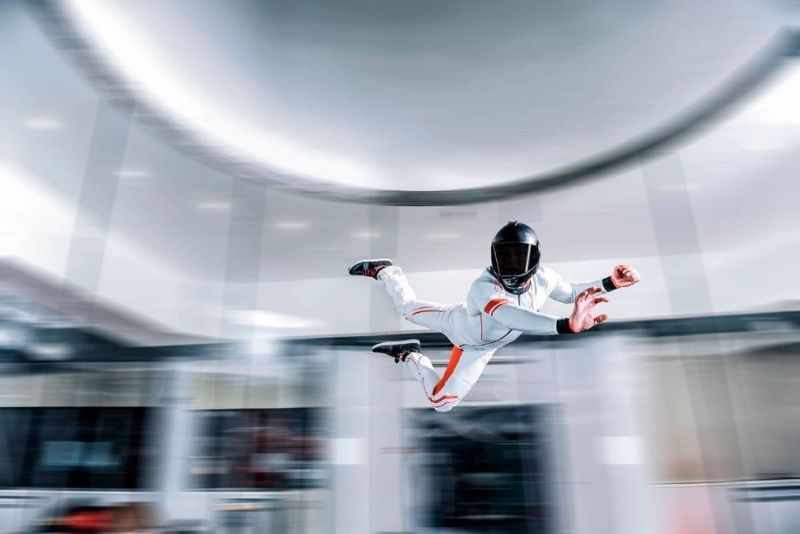 Feel the thrill of skydiving without the fear of heights when you stop by indoor skydiving at iFLY Perth!
With professional instructions, and safety equipment, you'll step inside the air tunnel blowing powerful winds upwards, and you'll learn how to jump in, balance, and even learn a trick or two.
You'll be indoor skydiving with a professional, so rest assured you'll be in good hands.
40 – Go backstage at His Majesty's Theatre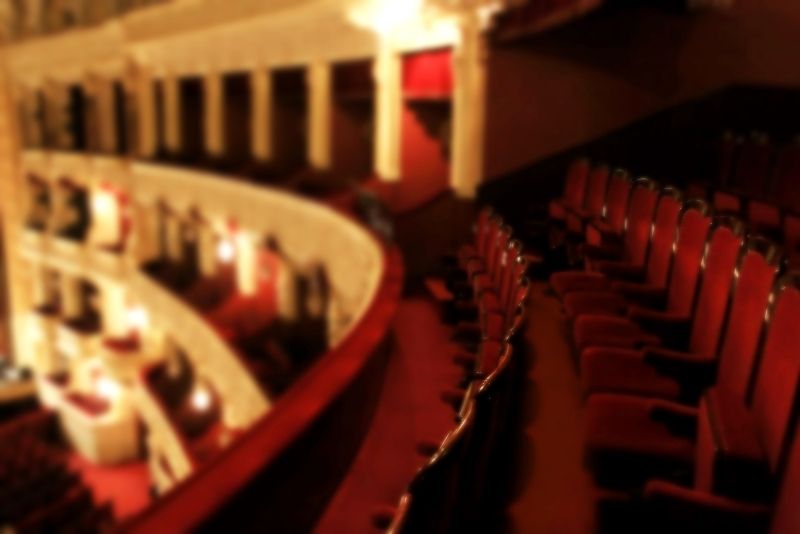 'The Maj' is an elegant building inside and out still used for performances.
Ballet and musicals are common, but no one has seen the Maj until they've taken the Grand Historical Tour through decades of show-business history, Edwardian architecture and theatrical gossip.
For the cherry on top, check out the Museum of Performing Arts too!
41 – Beat your old high score at the Video Game Console Museum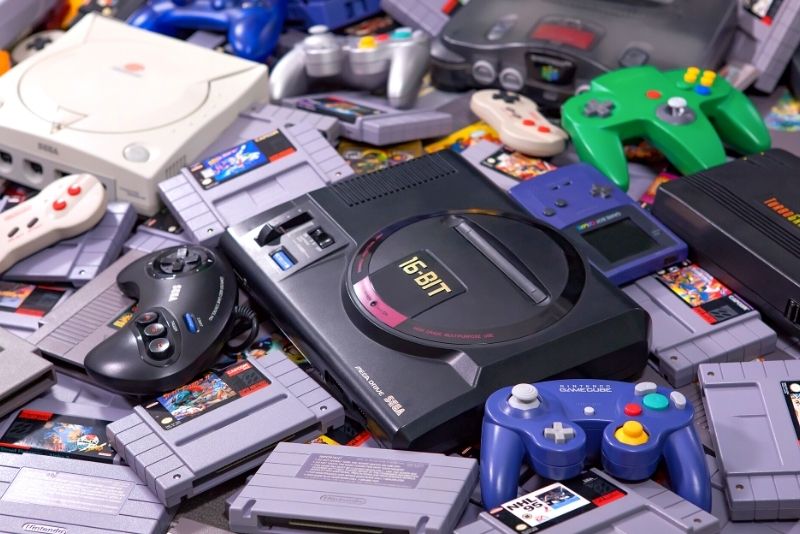 Take a trip through time with a timeline of game consoles from the Space Invaders arcade games, to today's modern masterpieces and some obscure consoles you probably never heard of.
The best part?
The museum is totally interactive so you can play all your old games one last time! Bring a mate and compete for high scores.
42 – Work your balance Stand up Paddleboarding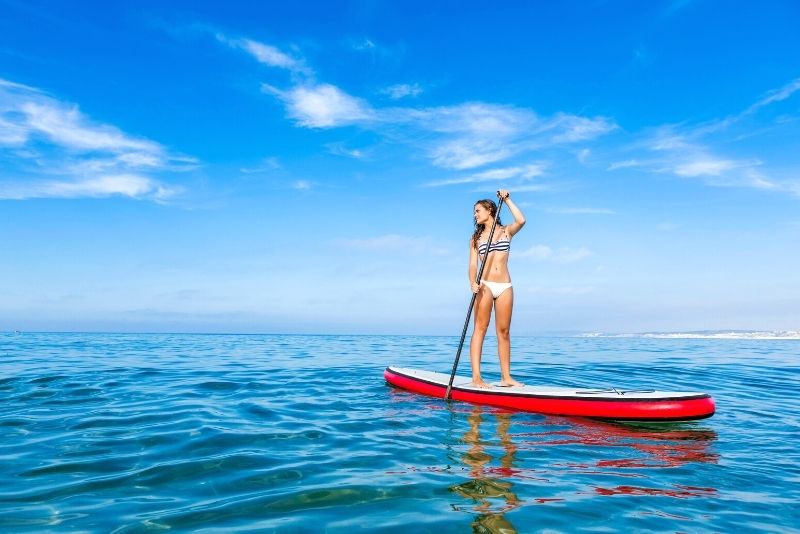 With enchanting views of the city from Swan River, book a core-challenging standup paddleboard experience, where you'll take a lesson with an instructor who teaches you how to use all the equipment included, and of course, how to stand up successfully.
Glide through the waters peacefully, and learning how to maneuver with your board. If you don't know how to swim, no worries! Life jackets are provided.
43 – Ride a horse to the top of Bald Hill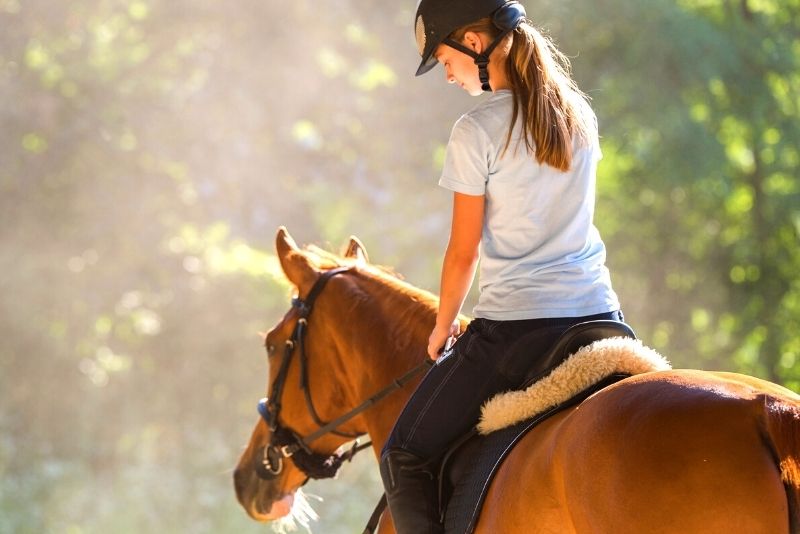 For travellers who want to explore but need to rest their legs, a gentle horse ride is perfect.
Head to the farm, hop on a horse and let the Jarrahdale bush pass you by.
There is bountiful wildlife and greenery on the way, but the view of Perth from Bald Hill is incredible.
On a clear day look out for Rottnest Island.
44 – Try out playing 3D mini golf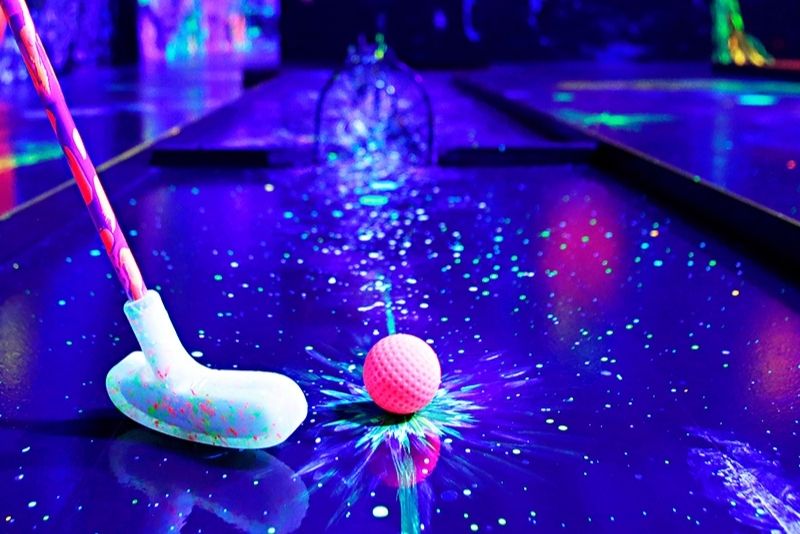 Visit Glowing Rooms, put on the magical glasses and see this is no ordinary mini-golf – it's full of special effects and splattered with dazzling bright colours.
There are obstacles hiding everywhere as the course takes you underwater, to outer space and all around Australia. This quirky project is one of the most unique things to do in Perth.
A true nod to your childhood, visit Holey Moley Golf Club, offering mini golf courses with nostalgic themes from the 80s and 90s and a full-service bar.
45 – Throw your darts in between drink sips at Flight Club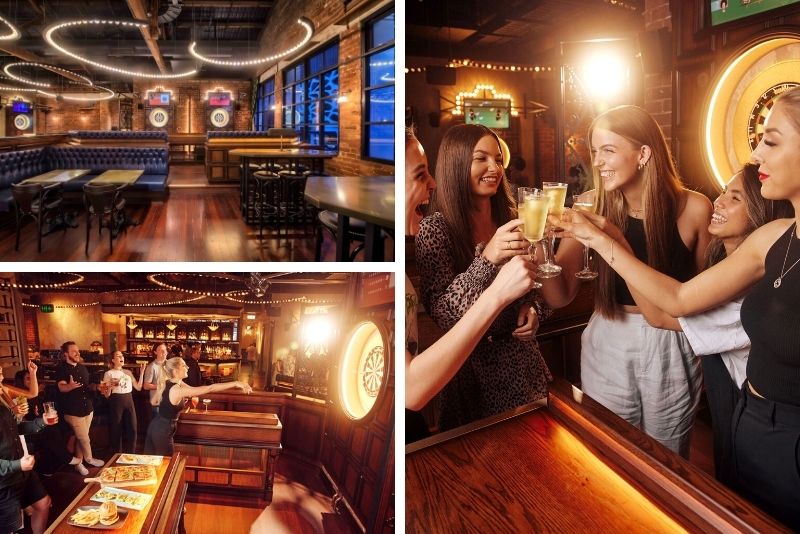 Have some fun at Flight Club, a vintage-style dart bar where you can book a table for your friends and yourself, for a game of darts, good food, and great drinks.
Mingle with other people next to you for a friendly dart game match, or look into the other experiences available like stepping in for a high tea social, or a fun, themed happy hour.
46 – Learn some new tricks on a Flyboard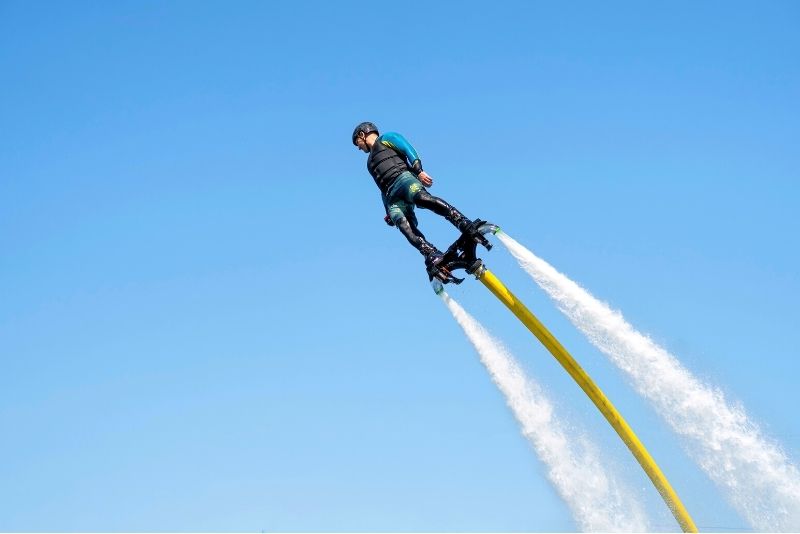 Catch some serious air as you jump on a flyboard, hovering over the water for a fun and wild ride.
Take the guidance of your instructor, learn some new moves to practice, and learn how to balance using the flyboard, as you learn your footing on this fun tool.
The experience typically lasts for about 1 hour, but the memory will be one not soon forgotten.
47 – Go to a gig at RAC Arena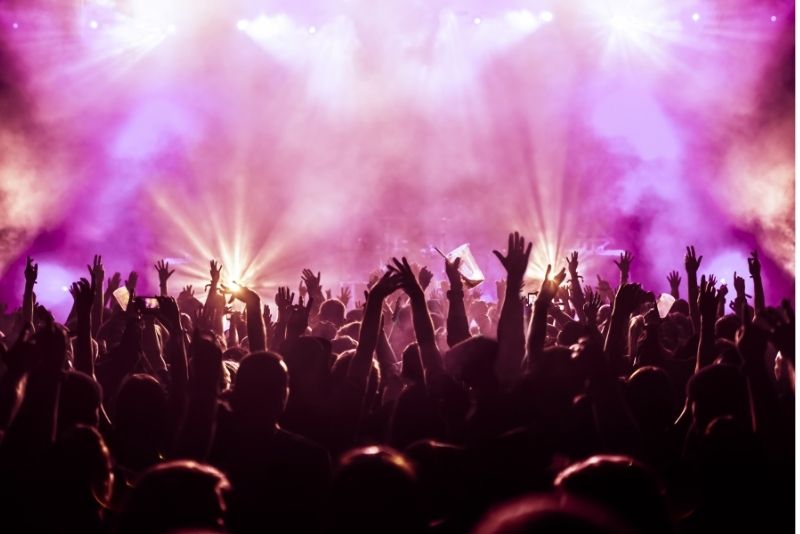 From the outside, RAC Arena will strike you with its neo-futuristic architectural style.
Inside, it will strike you with the quality of shows it hosts.
The Arena often hosts concerts and musicals with names like the world-famous Celine Dion and local rockers, Tame Impala, but also hosts basketball, tennis and netball matches for anyone after some sport.
48 – Ride the Kraken at Adventure World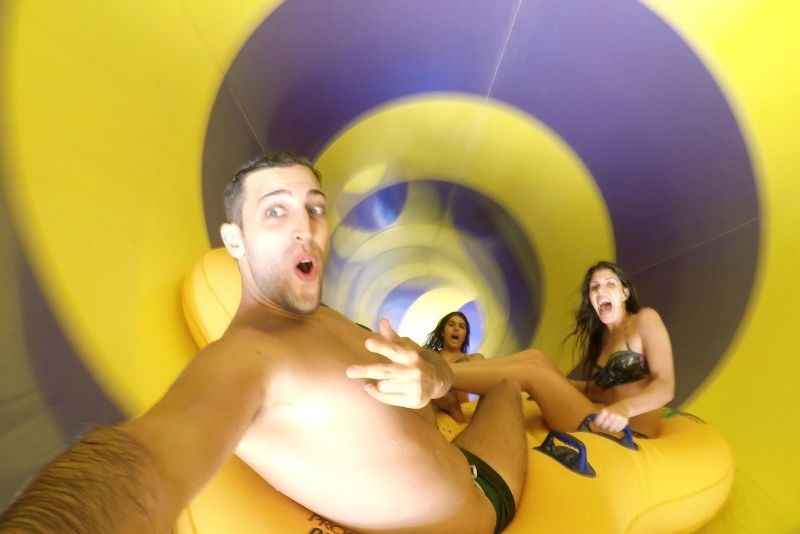 Adventure World, Perth's only Theme Park and Water Park really covers all bases to have something for everyone including the manicured botanical gardens, animals at the wildlife experience and the Dragon's Kingdom for kids.
Thrill-seeking travellers however love the Abyss roller coaster and the Kraken: the world's longest, tallest, steepest funnel water slide!
49 – Tour the small bars and street art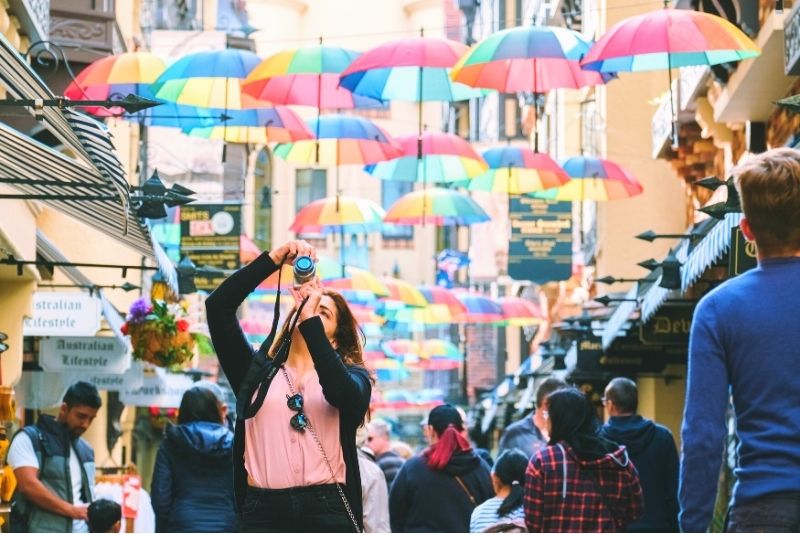 Let a local guide reveal some hidden Perth gems which only the locals know about!
Get a free drink and snack at each small bar as your guide gives you the lowdown on some lesser-known things to do in Perth.
Make the most out of your tour at Wolf Lane taking pictures of the remarkable street-art scene.
50 – Have a grand time at an Arcade Bar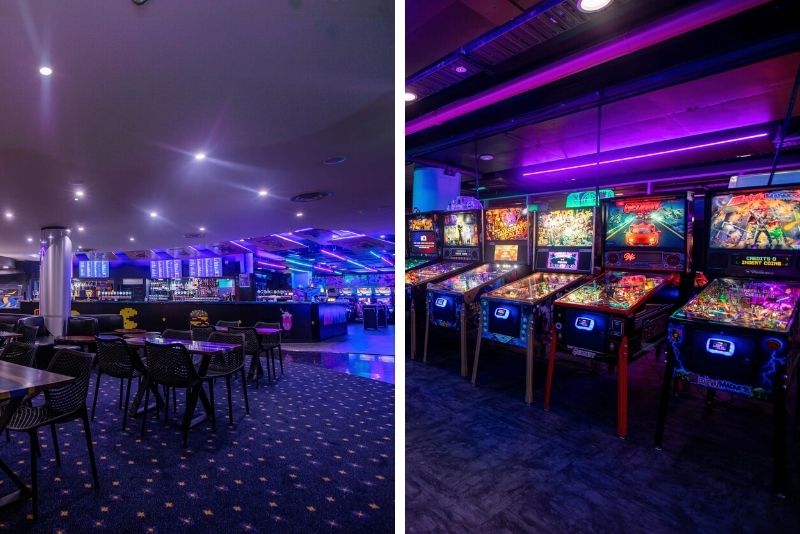 Combining the fun and nostalgic vibes of an arcade, with a fully-serviced bar serving the best cocktails, beers, slushies, and pizza is the Palace Arcade.
Stepping into Planet Royale is like stepping into an arcade from the 80s/90s, full of neon lights, retro ping pong machines, and other fun games!
Check out their website for happy hour specials, and other fun events during the week.
51 – Glide on the Swan River on a waterbike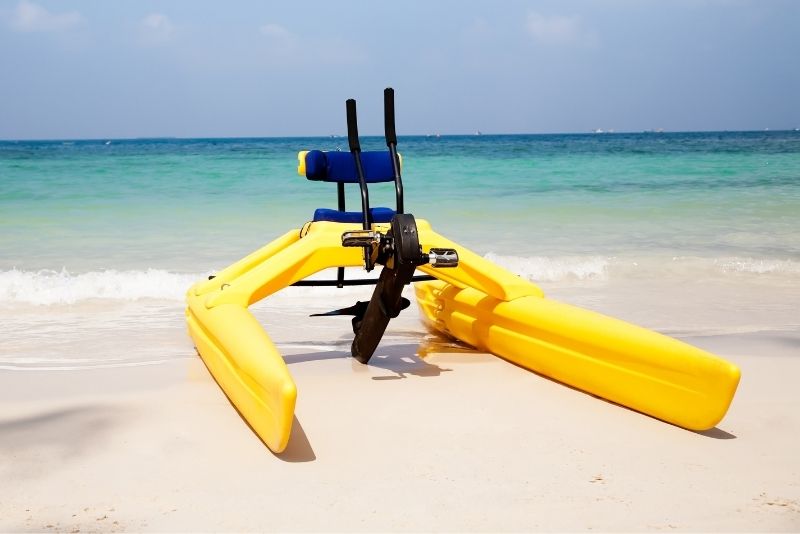 Here's a way for travellers to calmly snake their way up Swan River.
Waterbikes are easy, fun and safe – making them perfect for families and weary travellers alike.
During the day you might be lucky enough to catch some dolphins or pelicans, but the preferred option for travellers is usually in the sunset as it glitters over the water.
52 – Satisfy your need for speed Go-karting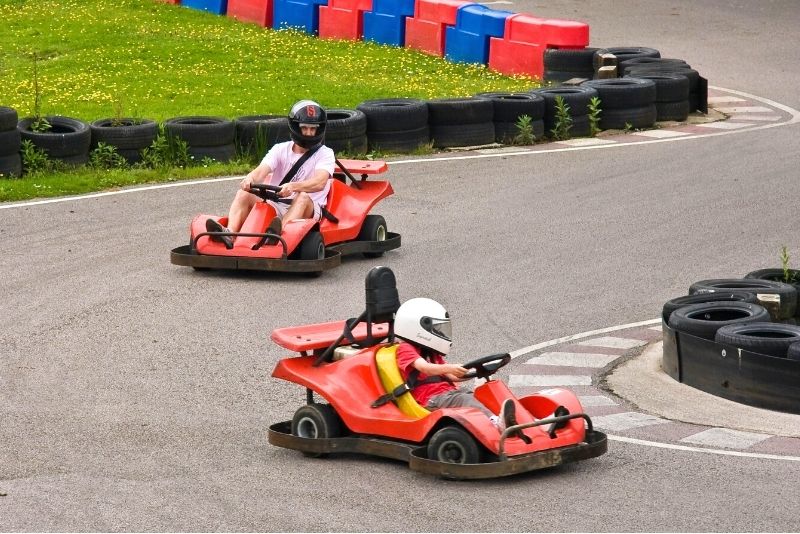 Pedal to the metal as you go around 18 laps per at PowerPlay, featuring extra wide tracks and eco-friendly race cars.
Kick into high gear at The Kart Centre, freely going all out and not getting hurt with the extra padded barriers, in the 230-meter-long track.
Go high speed at Hi Voltage, with its tracks of 350 meters in length, reaching speeds of 75 kilometers per hour.
53 – See the rings of Saturn in the Pinnacles Desert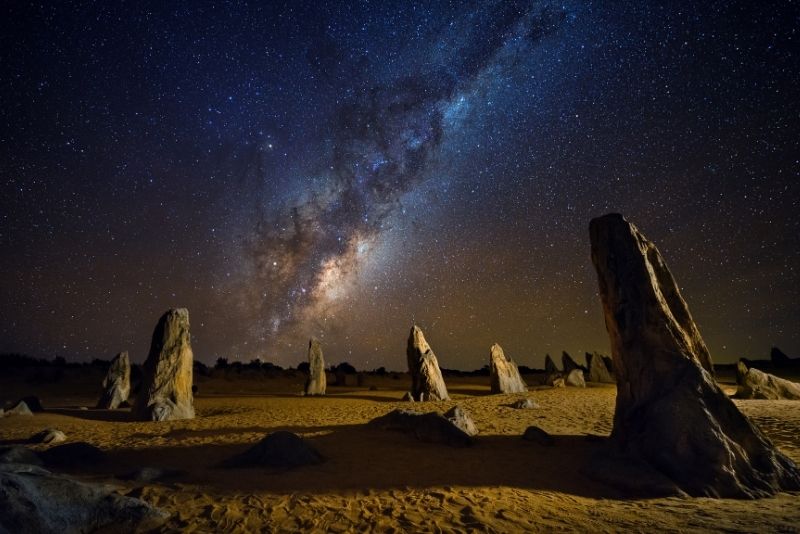 For the avid stargazers, the Pinnacles Desert provides some astronomical views.
The Observation Deck offers dinner and a glass of local wine as you watch the sunset erupt into colours over the Indian Ocean.
Then find a telescope — and with no light pollution — see the night sky like never before. You can even link your phone to the telescope and take a picture!
Amp up the anticipation for your evening plans with a little bit of sandboarding through the Pinnacle Desert by day, gliding through the sandy dunes.
54 – Grab your popcorn for a rooftop movie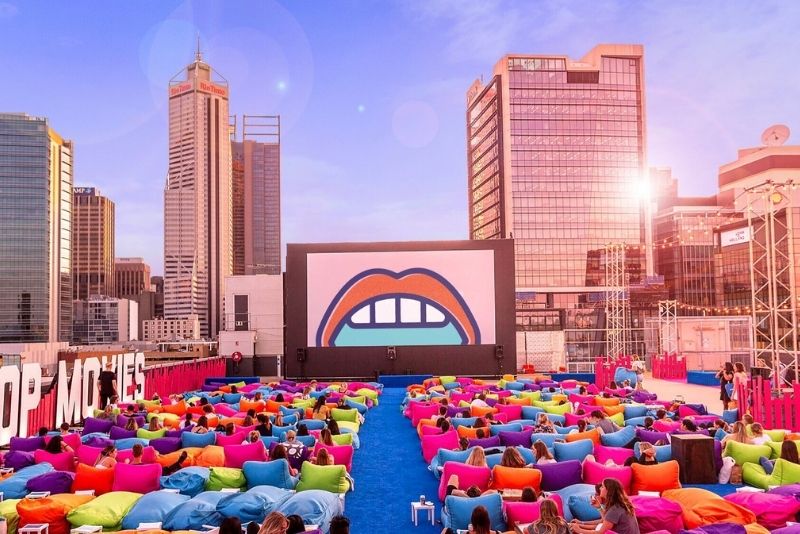 Travellers and locals alike love this one.
Head to Rooftop Movies. On a sixth-storey rooftop in the midst of Perth's Cultural Centre, there's a giant screen and some really comfy seats to sit back and watch your favourite flicks with snacks and drinks in hand.
The only problem is that the breathtaking panoramic Perth views from the rooftop will compete for your attention!
55 – Plan a unique music experience at a Candlelight Concert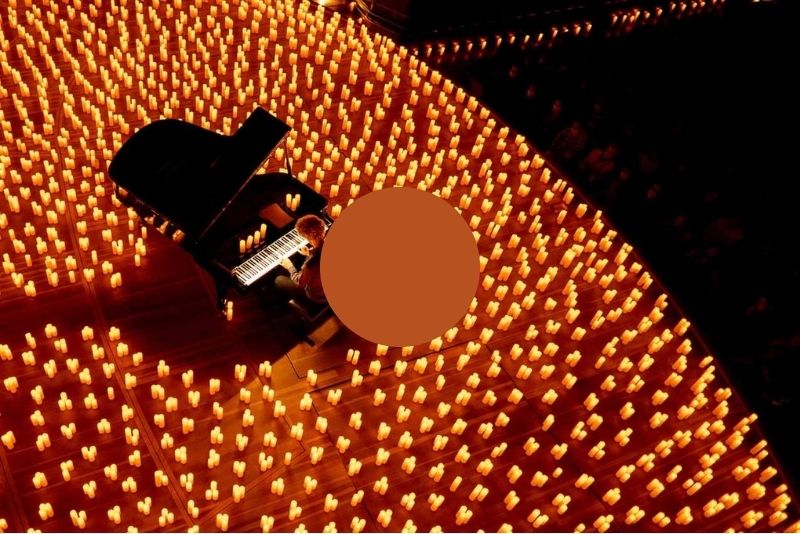 Illuminate from the inside out, as you embark on a musical listening experience unlike anything else before at a candlelight concert.
Listen to some of your favorite hits from Coldplay, to Fleetwood Mac, and Amy Winehouse, in a classical quartet version, or if you fancy another art form to experience in the light of dozens of glowing candles, sit in for a ballet performance.
56 – Catch a show at Perth's Cultural Centre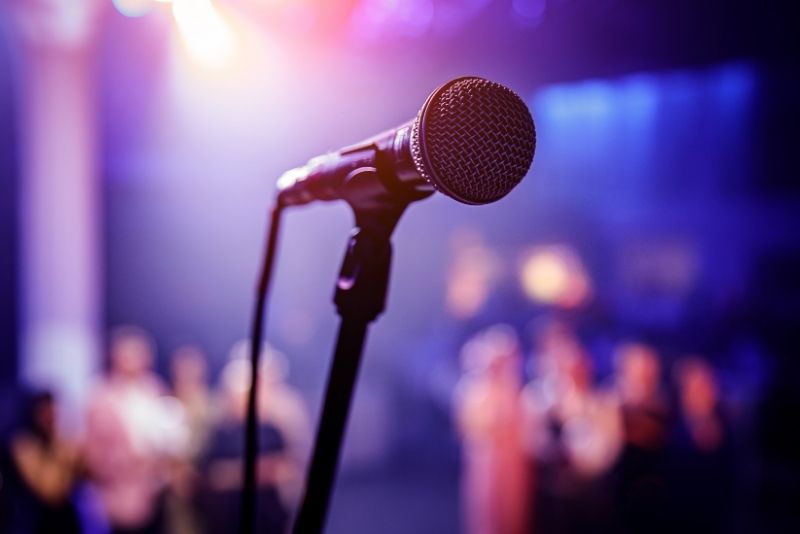 The town's cultural hub is a petri dish of the booming Western Australian art scene.
There are plenty of shows on offer from stand-up comedy to cabaret, fine arts, music and film showcasing the best of local and imported talent.
Travellers are drawn to the striking buildings and the sounds of the centre where there's never a dull moment!
57 – Ride a helicopter over Alkimos Wreck and Yanchep Lagoon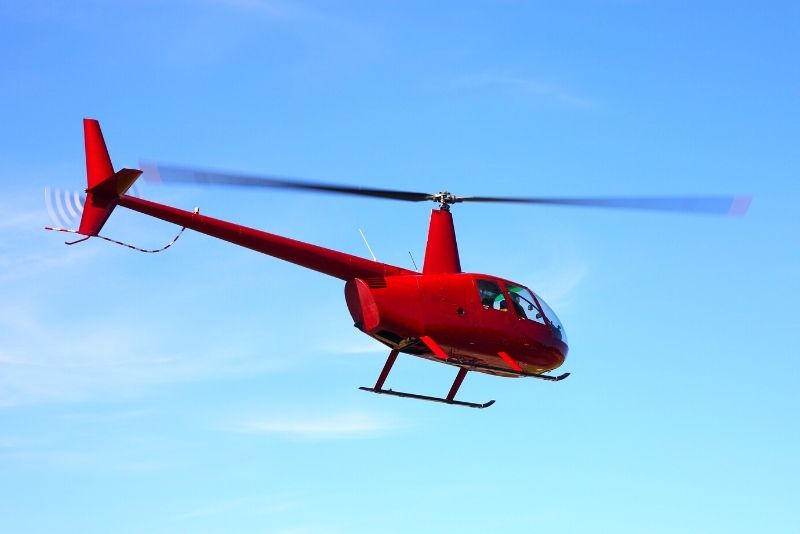 For a birds-eye view over coastal Western Australia, the helicopter ride is one of the best things to do in Perth.
After soaring over Perth, spot the wreckage of the ill-fated SS Alkimos built during World War 2.
The contrast from the sombre wreck to the stunning Yanchep Lagoon is both stark and stunning.
58 – Feel the pressure of getting out of an escape room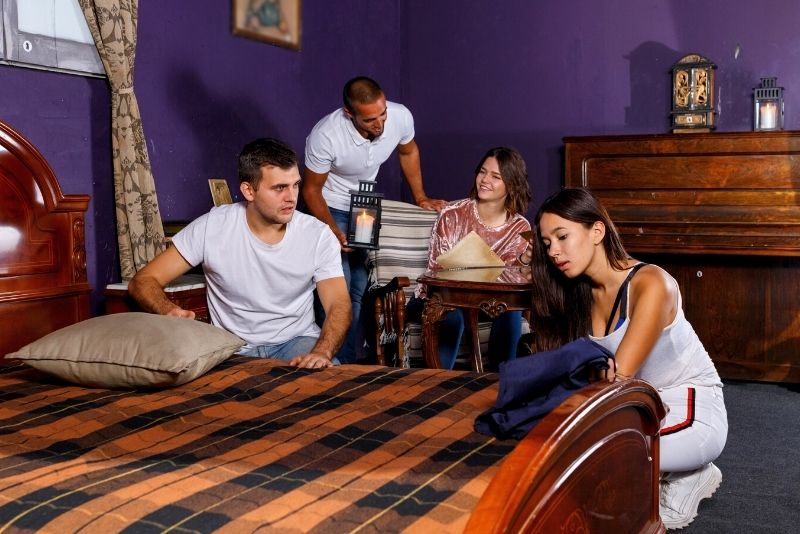 Can you make it out of an escape room?
Choose between Time's Up Escape Rooms, some of the highest-rated escape rooms to crack down, or the VR escape rooms at Glowing Rooms that feel so real, with real-world scenarios – it'll be hard to differentiate reality from VR as you're escaping.
It's the perfect activity for head-scratching fun mixed with laughter, plus get bragging rights after!
59 – Supersize your golfing experience with Supa Golf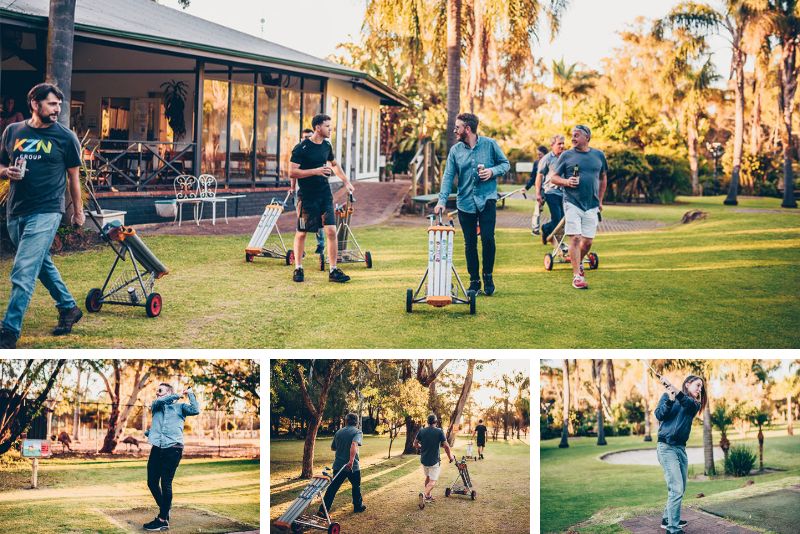 Golfing is deceptively hard. You need a great deal of hand-eye coordination to hit that tiny ball with an equally small club. But Supa Golf is making the game of golf a whole lot easier! With supersized plastic clubs and large, colorful balls, you can enjoy a more inclusive and fun version of the classic sport.
Based in Swan Valley, Supa Golf combines the foundations of golf with the amusement of mini-golf. You don't need any previous golfing experience to participate in this game, making it the ideal outing for friends and family.
60 – Learn to drive a V8 supercar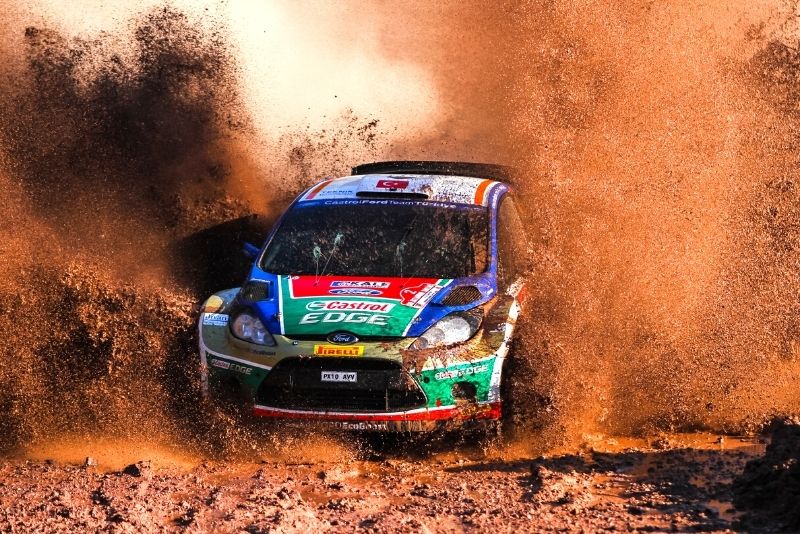 After a quick rundown, get behind the wheel of either a Holden or a Ford and hit the racetrack like Russ Wheeler, hyped on every lap from the G-force and speed of the titan car.
When you think you got it, let the professional take the wheel for a few hot laps to pump that adrenaline up another gear!
61 – Attend the horse racing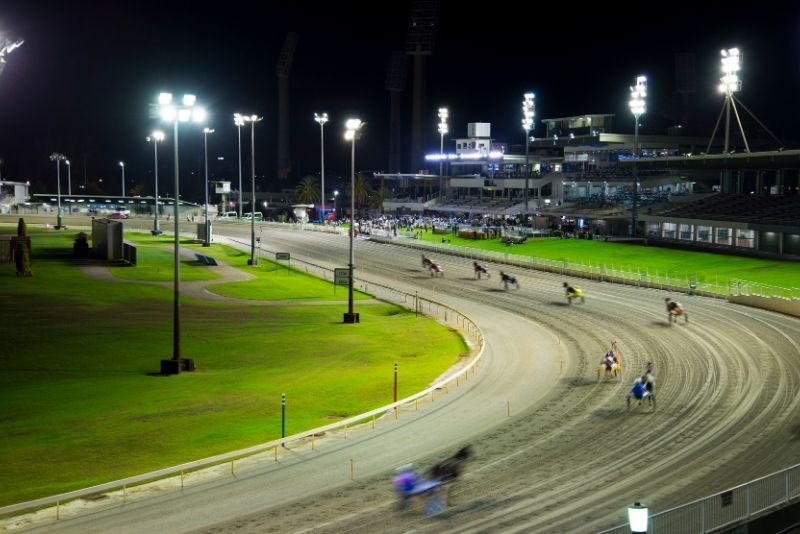 Australia loves its horses and unlike some of the outfits on the field, it will never go out of style!
Locals love to dress up in their fanciest (and sometimes most eccentric) clothes and settle at a racecourse with a picnic and some champagne.
The pinnacle in Perth is the Autumn Racing Carnival around March-April every year at Ascot Racecourse.
62 – Geek out at the Gravity Discovery Centre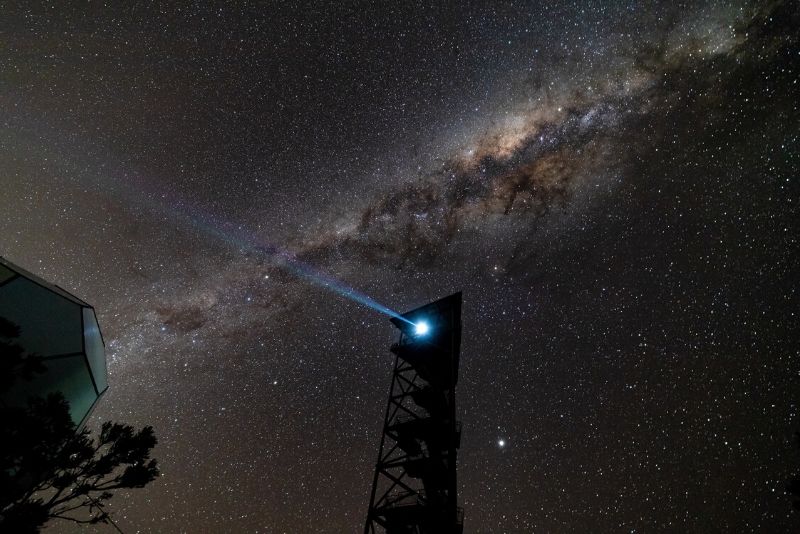 Brimming with scientific activities, step inside the octagon-shaped Gravity Discovery Centre.
Designed with the purpose to explore the night sky, the octagon-shaped astronomy observatory has everything from watching the stars and planets with an astronomer to learning about ancient Aboriginal Astronomy techniques and learning about cosmology.
Hop on the Leaning Tower of Gingin, inspired by Galileo's experiments to get expansive views of Perth's countryside.
63 – Catch some late-night jazz at the Ellington Jazz Club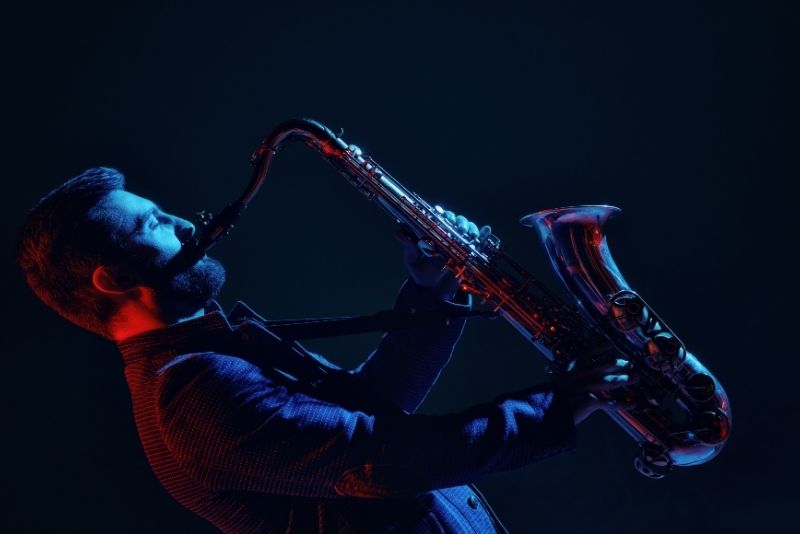 Even if jazz isn't your thing, travellers will fall in love with the Ellington Jazz Club where the intimate, dimly lit environment captures any audience.
Travellers in groups can book a table and order dinner and drinks, otherwise, there are cheaper tickets at the bar to immerse yourself in the music that washes away the dust of everyday life.
How to get to Perth?
There are 2 airports in Perth, the main one being Perth Airport in which airport shuttles and buses are available. However, they may take around 30+ minutes to get to downtown Perth.
If you're looking for a more effortless and efficient ride, make sure to book an airport transfer, confidently taking you to your hotel's front door in 20 minutes or so.
Where to stay in Perth?
Feel like a VIP when you stay at QT Perth, a hotel ideal for those who want to be close to the best shopping, dining, and sightseeing in the heart of Perth. Enjoy the opulent and stylish decor of the hotel and room, with exquisite views of the city, as you greet the new days with a bedside coffee.
Start every day with the complimentary and hearty breakfast served at Alex Hotel, or end your fabulous nights, cheering to a successful day exploring Perth with a drink at the hotel's rooftop bar. Enjoy the amenities at this hotel, including extra ones like laundry service and free bikes.
For budget travelers seeking luxury on a dime, check out European Hotel, situated also in the heart of Perth, and enchants visitors with cozy European (Swedish) decor and vibes. Enjoy the amenities of an expensive hotel at half the price, near the airport.
Where to go next?
Take advantage of the Multi-Day trips from Perth to explore other hidden gems nearby, before leaving and making it to other best places to visit in Australia.
Consider a visit to Broome alongside your exploration of Perth. This tropical paradise offers pristine beaches, rich cultural heritage, and remarkable natural wonders, providing an unforgettable addition to your Western Australia itinerary.
Look at all the best things to do in Cairns in Queensland, from exploring the Barron Gorge National Park on a scenic railway to gliding from the treetops on the iconic Skyrail Railway Rainforest Cableway -there's an incredible abundance of nature to explore, in unique ways.
A visit to Australia cannot be complete without a stop in Sydney, in New South Wales, where you can see with your own eyes the magnificent Sydney Opera House, or witness a cricket game in Melbourne. Stop in Brisbane to wander through beautiful beaches and world-class museums.
Explore Australia's 5th largest city, Adelaide in South Australia, sipping on the best wines of the region in Barossa Valley, or checking out the famous Fringe Festival.
Final thoughts
With all of its incredible attractions, we hope our list of the best things to do in Perth has given you enough reasons to visit the most isolated city in the world.
From cruising the beautiful Swan River to seeing a quokka out in the wild, the "The City of Lights" will surely brighten up your Australian Itinerary.
Happy travels!