The Napa Valley, known the world around for its winemaking but few are likely to know that there's far more to a trip to the area than just sampling wine. Yes, it'd be foolish to not make the most of the trip and taste the finest offerings from the local winemakers but each of these wineries has unexpected and incredible features of visiting their vineyards.
Some have boutique hotels, some run yoga classes, some have spas, on-site restaurants, and dining rooms in caves. Read our selection of the most fun things to do in Napa Valley, and make sure you know what each winery has on offer – there are art galleries to see and cellars awaiting you!
1 – Head to the castle winery at Castello di Amorosa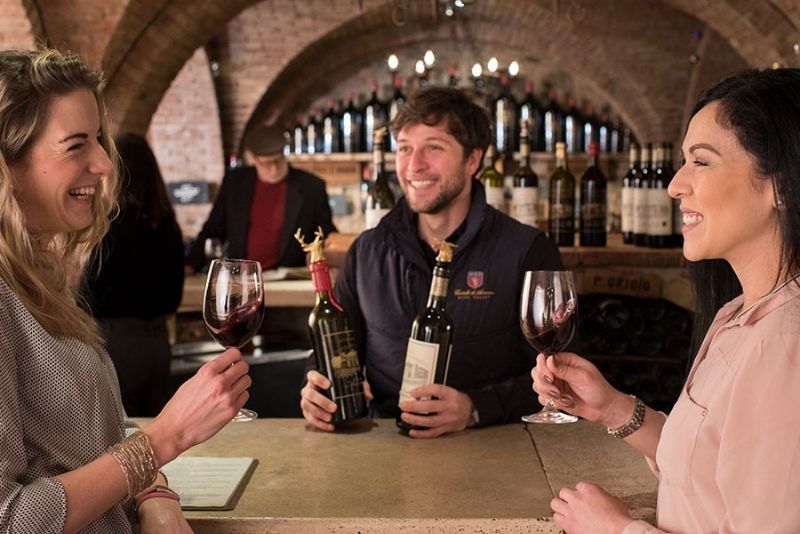 Housed in the beautiful stylings of a 13th century Tuscan castle, Castello di Amorosa makes you experience a taste of old-world Italy as you sit down for a meal in the immaculate Great Hall or sit in the open air of the rooftop terrace for an aperitif.
Right down to the style of winemaking, to the incredible food served, you'll really feel like you're wandering through the Italian countryside whilst never leaving the confines of Napa Valley.
2 – Climb aboard the Napa Valley Wine Train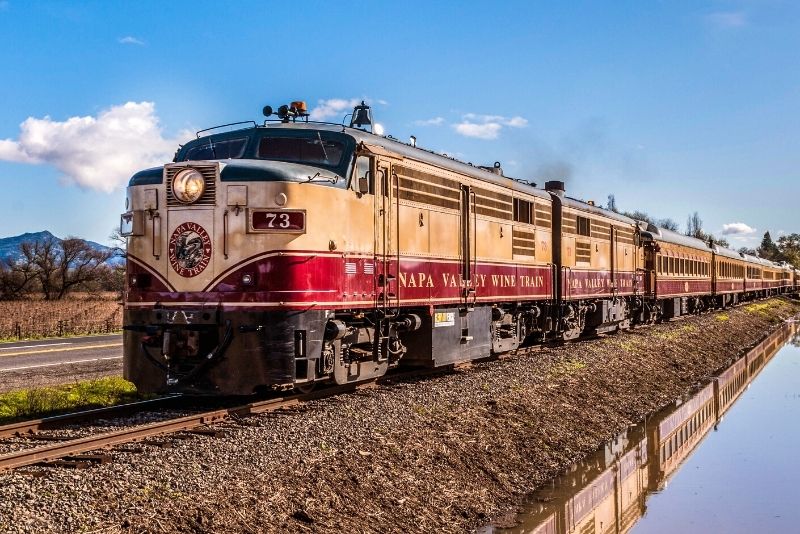 Watch the beautiful Napa Valley scenery roll by as you sit back and relax on a vintage luxury train, being served a three-course meal and sampling beautiful wines from the very country you're riding through.
You can choose between lunch and dinner so whatever time of day you'd prefer to meander through the Napa Valley in style, the Napa Valley Wine Train has you covered.
3 – Start your day with a hot air balloon ride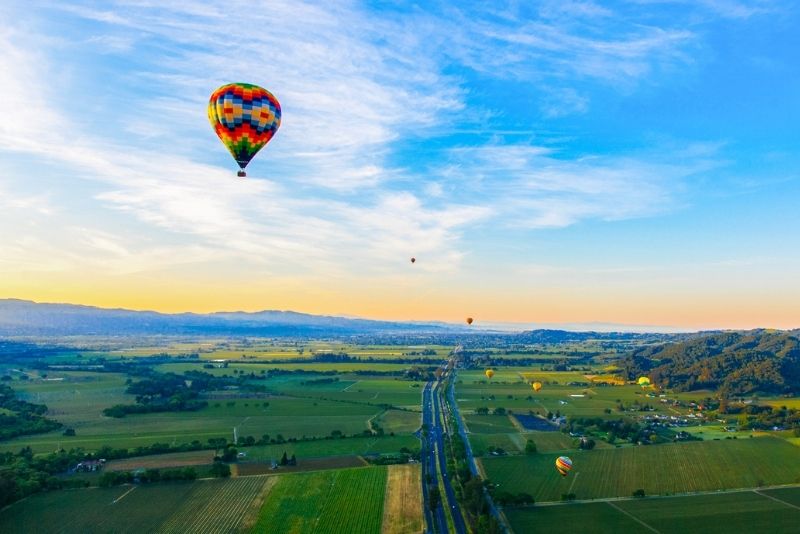 Experience the breathtaking Napa Valley scenery from above before the country even wakes up.
You might have to get up a bit earlier than usual but it'll all be worth it once you're in the comfortable basket being whisked across the landscape at a leisurely pace from one of the best angles you can get.
4 – Climb up to the Hess Collection winery and art museum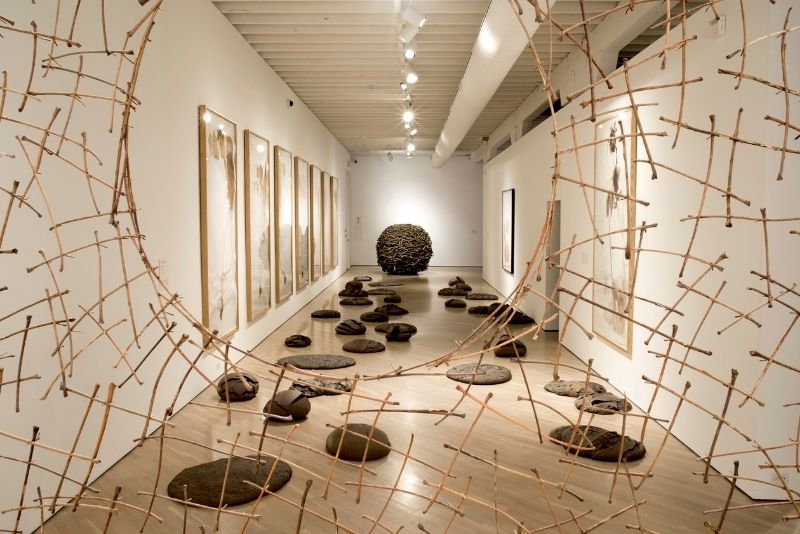 Perched atop Mount Veeder, where the elevated soil and microclimate produces some of the most stunning grapes in the area, lies the Hess Collection Winery.
Founded in the 1970s, this was one of the first forays into mountain wineries in the area, offering a unique, panoramic view of the Napa Valley.
Also home to Donald Hess' stunning art collection, there's even something for art lovers here at this mountaintop winery.
5 – Explore in style aboard a food tour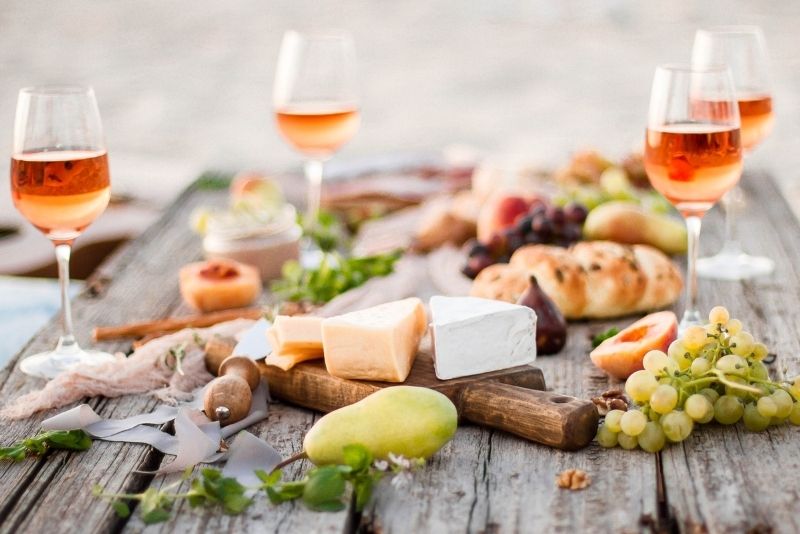 It isn't all just wine in the Napa Valley. Get a sample of some of the incredible local produce and foods while sipping some wine on a scenic train to a private tour of a local winery.
This tour really shows that all things to do in Napa Valley don't revolve around drinking and there's plenty to do for food lovers too!
6 – Taste the family tradition at Madonna Estate Winery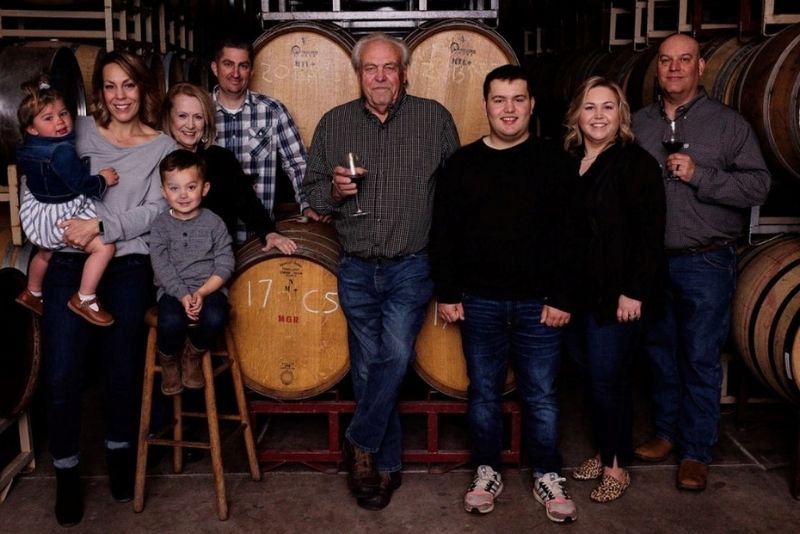 Operating for nearly a century, the Madonna Estate Winery is one of the best things to do in the Napa Valley for all things down to earth.
A family-owned and run business since 1922 and using organically grown grapes, this is the way wine was meant to be made.
You can taste the loving touch when you swing by for a tasting of these handcrafted and bottled on-site wines.
7 – Pick up some produce at the Oxbow Public Market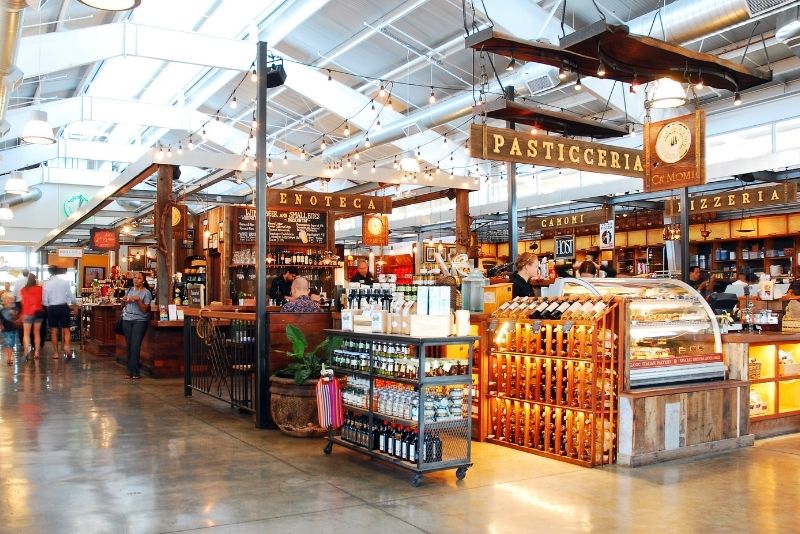 Nothing goes with handcrafted wines quite like fresh, local produce and artisan baked goods.
You can get your fix of farm-fresh fruit and vegetables, as well as sit down to a coffee and snack on one of the riverside cafes if you head to Oxbow Public Market.
All the luxury of Saturday farmers market but open seven days a week, so what are you waiting for?
8 – Sample some of America's finest at the Robert Mondavi Winery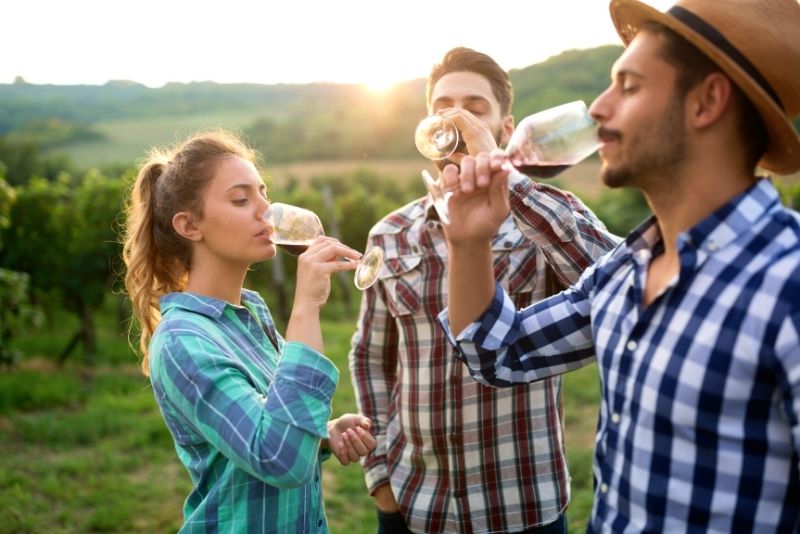 Rated the number one winery in America and number five in the world, the Robert Mondavi Winery stands a cut above the rest.
For those in the know, this is the only place in the world where you can get a glass of Fumé Blanc, an exclusive grape varietal known only to the staff of the winery.
Be sure to swing by this one and taste what all the fuss is about.
9 – Find where old meets new at Chateau Montelena Winery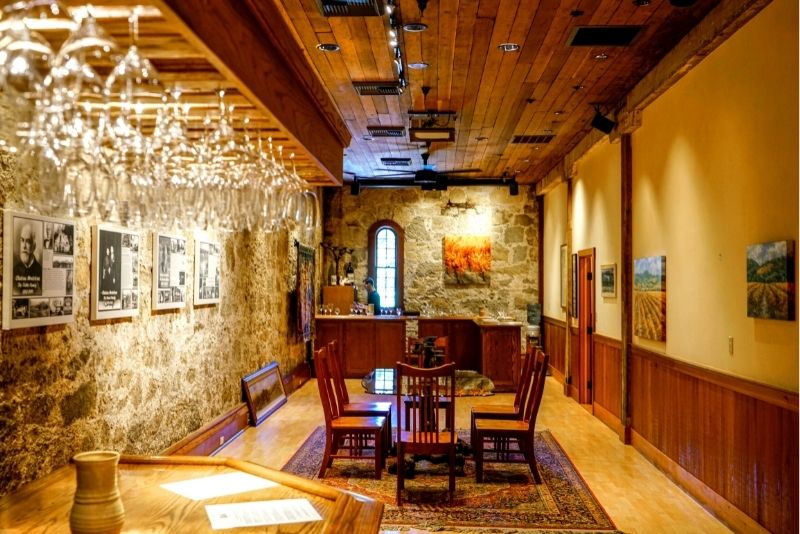 With 14 decades of experience under their belt, the folks at Chateau Montelena know what they're doing when it comes to crafting stunning wines.
Housed in their old sandstone headquarters is one of the most futuristic wine-making setups you'll come across. This gives them one of the most varied and diverse wine ranges around, making this the perfect place to head to with a big group with different tastes.
10 – Head to the coast to Jacuzzi Family Vineyards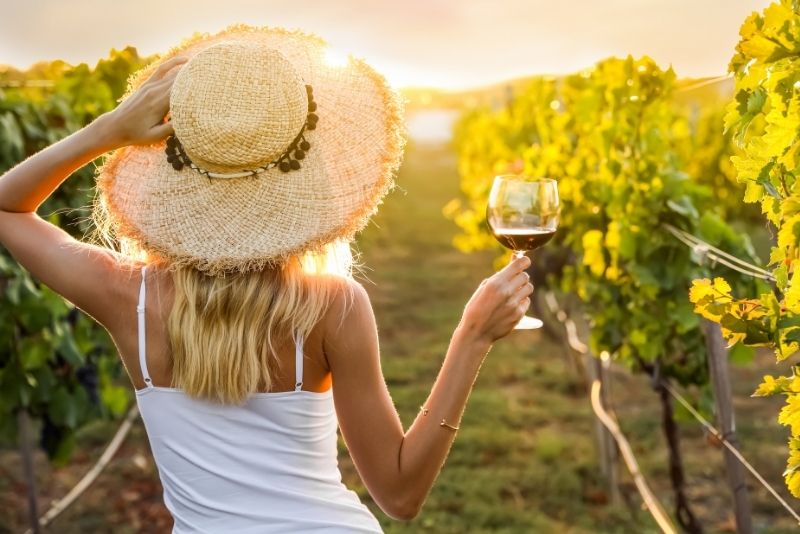 Initially set up by two Italian immigrant brothers, eventually, the whole Jacuzzi family made its way over to the warm, sea sprayed Sonoma Coast. Here, the long-standing Italian wine knowledge shines.
You'll find some of the only examples of select Italian wine styles in the whole Napa Valley. If Montepulciano is your sort of thing, make sure to put the Jacuzzi Family Vineyard on your list of stops.
11 – Go for a hike at Skyline Wilderness Park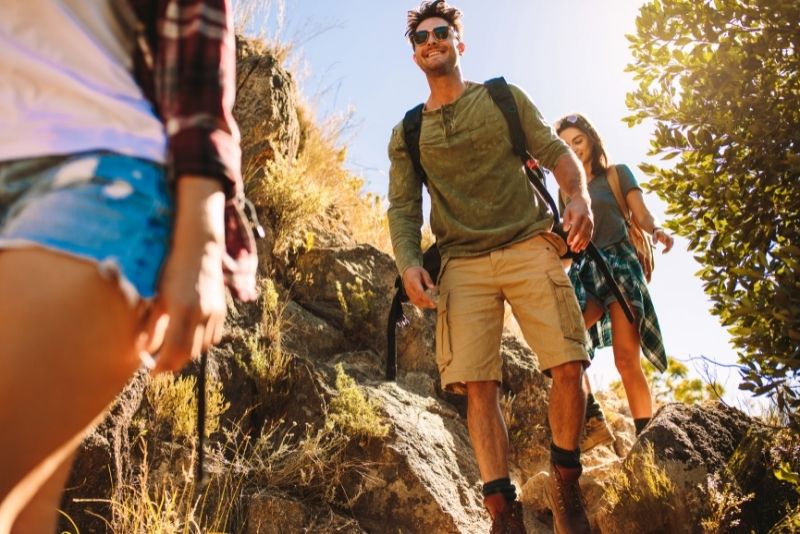 The Napa Valley isn't all wine sipping and leisure.
Nature lovers and fitness gurus can work up a sweat trekking through one of the trails that make up the 25 miles of hiking tracks that run through Skyline Wilderness Park. With difficulties ranging from beginner to experienced hiker, everyone can find the right way to switch off and enjoy some nature!
12 – Sip some natural wine at Grgich Hills Estate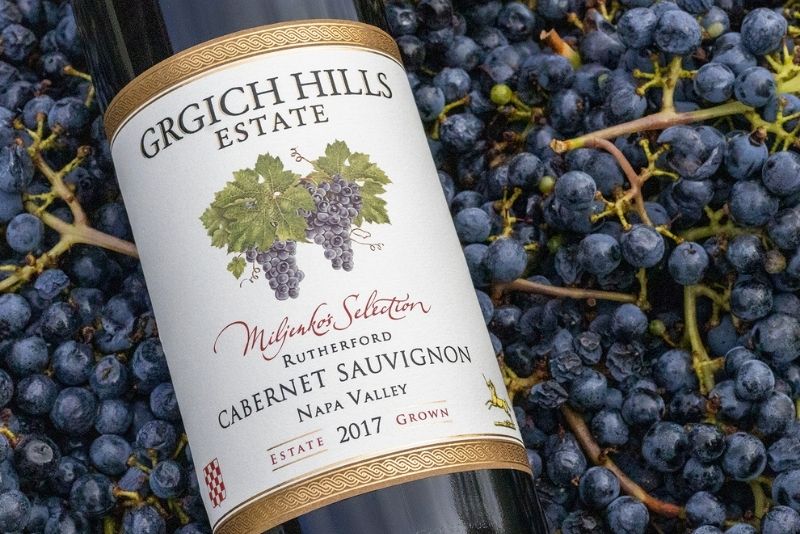 Love a wine tasting? Then, a visit to Grgich Hills Estate is a must thing to do in Napa Valley! Their story dates back to 1976, with the winning of the historic Paris Tasting, and their reputation never stopped growing ever since.
Located in the rolling hills of Rutherford, their wine shows the true essence of the organically grown vineyards, passionately cultivated across hundreds of acres. This is one of the most pleasant days out with notoriously mild weather. What better way to enjoy a glass of wine?
13 – Step back in time at V. Sattui Winery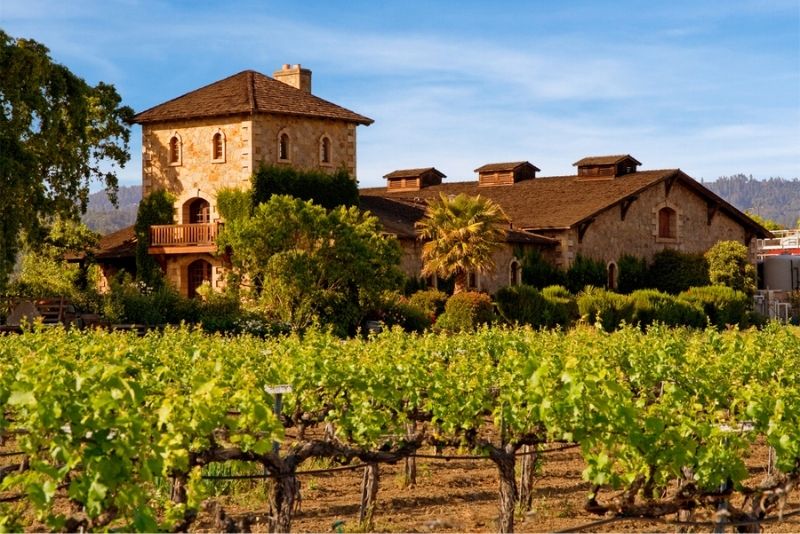 Originally started in 1885, V. Sattui Winery really holds on to some history. Closed down due to prohibition laws in America but resurrected by a descendant of the founder, this winery has one of the longest spanning histories in the whole Napa Valley.
One of its best features is an on-site artisan deli, where you can grab some incredible picnic supplies to pair with the wines!
14 – Drink the famous sparkling wine at Chandon
Domaine Chandon is known for sparkling wine around the world. The leader in champagne-style wines in the Napa Valley, this winery is the place to go if you have a free sunny day on your trip to Napa County.
Expect colorful picnic spreads, summer cocktails and some of the finest, most refreshing sparkling wines you'll ever taste.
15 – Spend a night by the Russian River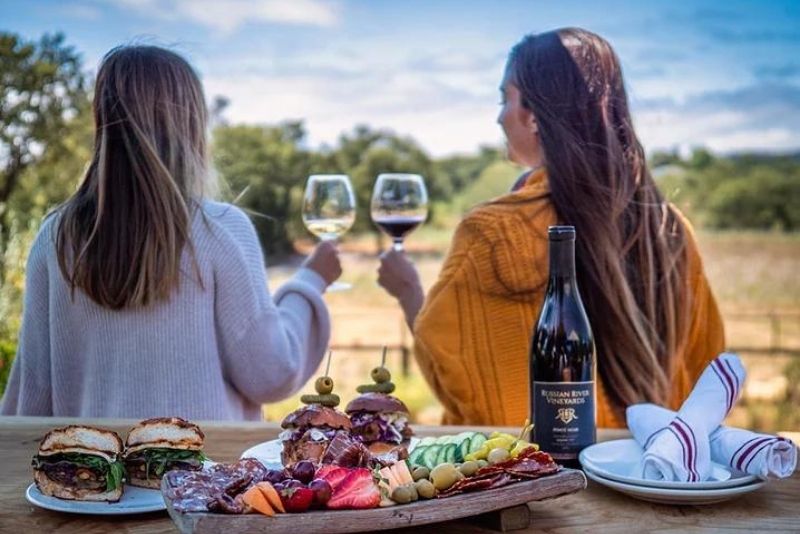 Of all the things to do in Napa Valley, spending a night by the Russian River and visiting the local eateries and bars is one of the most quintessential experiences.
It is a beautiful spread of parkland with accommodation ranging from humble campgrounds to fancy hotel rooms, there's an option for every budget and lifestyle.
No matter which way you travel, a night under the stars with some local wine is about as good as it gets here.
16 – Trek the Mount Saint Helena trail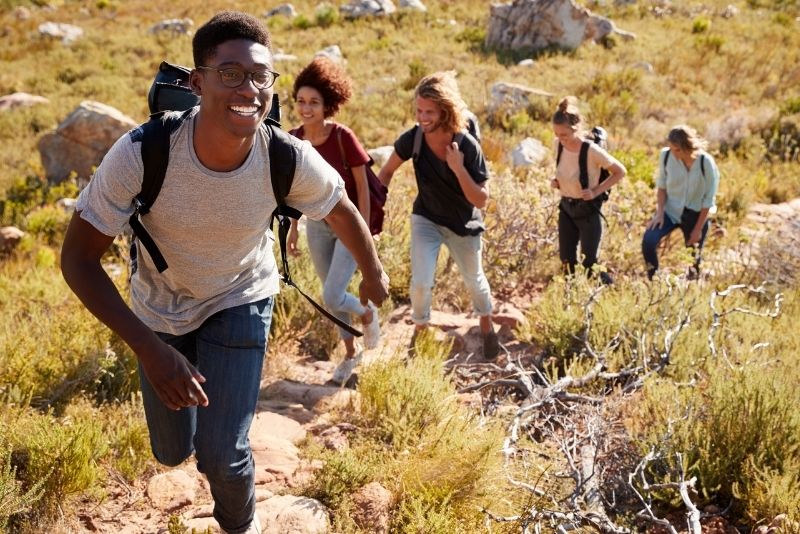 Mount Saint Helena is an incredible 15-mile trail that runs through Calistoga is lined with incredible wildflowers and Californian scenery.
Fair warning: This trail is rated as difficult, so it's going to be a bit tougher than your usual walk in the park!
17 – Unwind at the Estate Yountville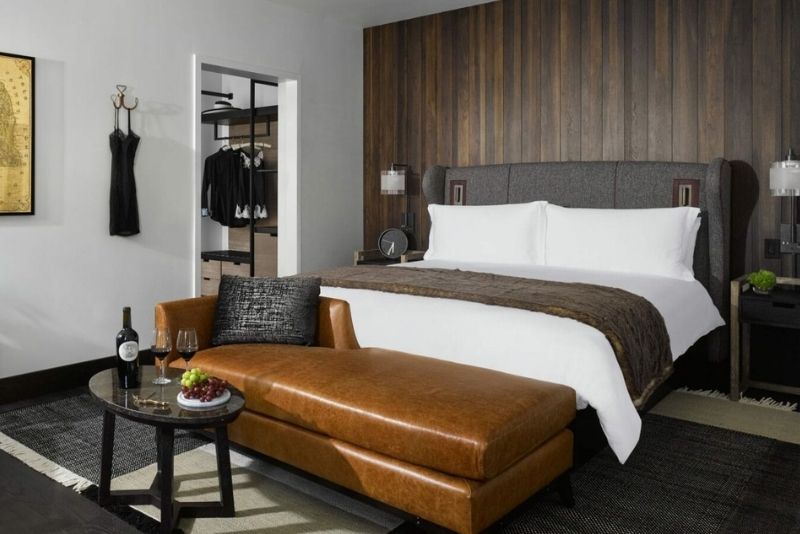 If luxury is the theme of your Napa Valley trip, then spending a night or two out at the Estate in Yountville is one of the best things to do in Napa Valley. This 22-acre paradise is home to two luxury hotels, both have different flavors.
You can choose from the social Hotel Villagio if you're here to celebrate, or the serene Vintage House if you're here to escape the chaos.
18 – Indulge your curiosity at the di Rosa Center for Contemporary Art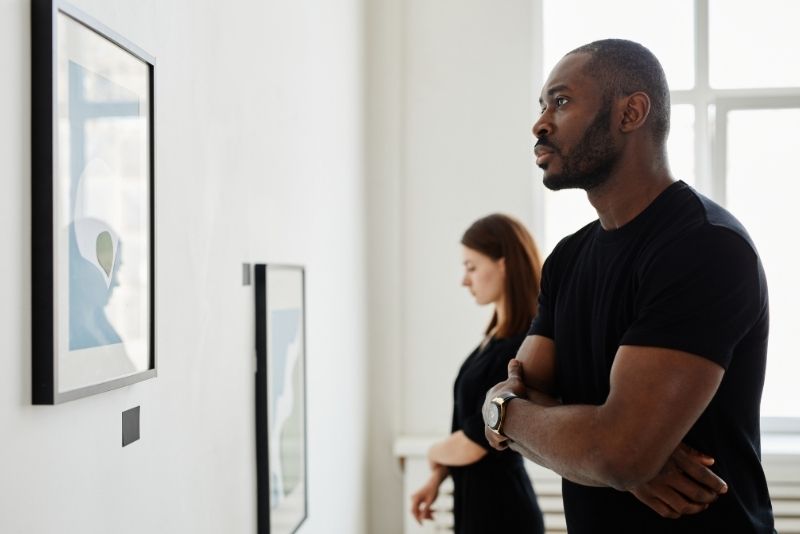 The di Rosa Center for Contemporary Art is the hub to discover what the creatives are up to in the area.
With the most comprehensive, permanent exhibition of local Northern Californian art, this is the place to be for art lovers and a great way to connect with the local community.
19 – Visit the resurrected Schramsberg Vineyards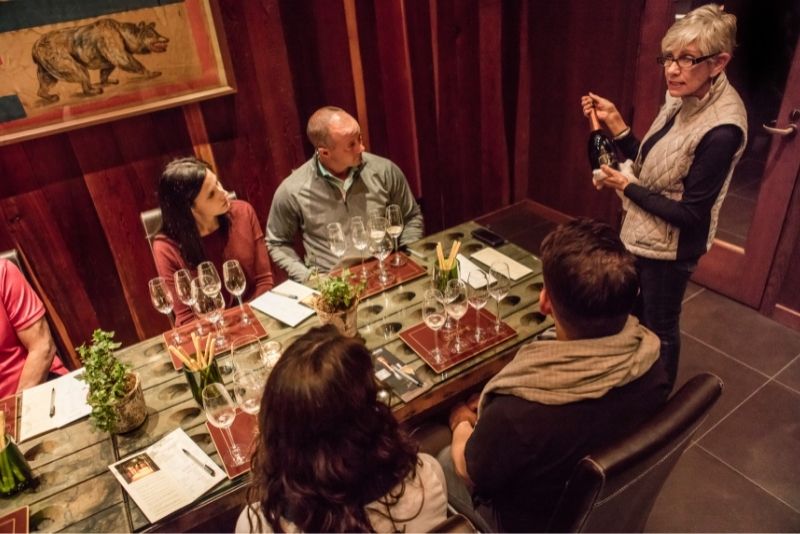 Founded in 1965, this Schramsberg vineyard on the mountain above St. Helena has a history that spans much further back than that. The two founders, after years of searching, discovered a derelict Victorian Mansion and what would have once been state-of-the-art gardens and underground wine cellars.
They were also the first to use Chardonnay grapes in the US and are known for sparkling wine. If some refreshing whites and bubbles in a 19th-century landscape sound appealing to you, this is a must-visit.
20 – Venture through Safari West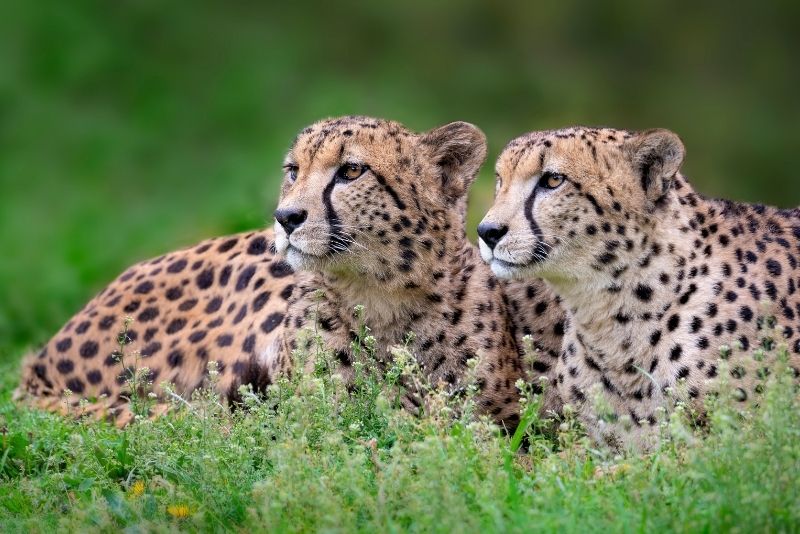 Once a cattle ranch, now a world-class wildlife conservation center, hopping on a tour at Safari West is one of the most unique things to do in Napa Valley.
You can take a safari through the habitats to see all the exotic animals, and spend a night camping (or glamping if that's more your style) under the stars. Learn all about these once critically endangered species while you reconnect with Mother Nature!
21 – Climb aboard the Napa Valley Wine Trolley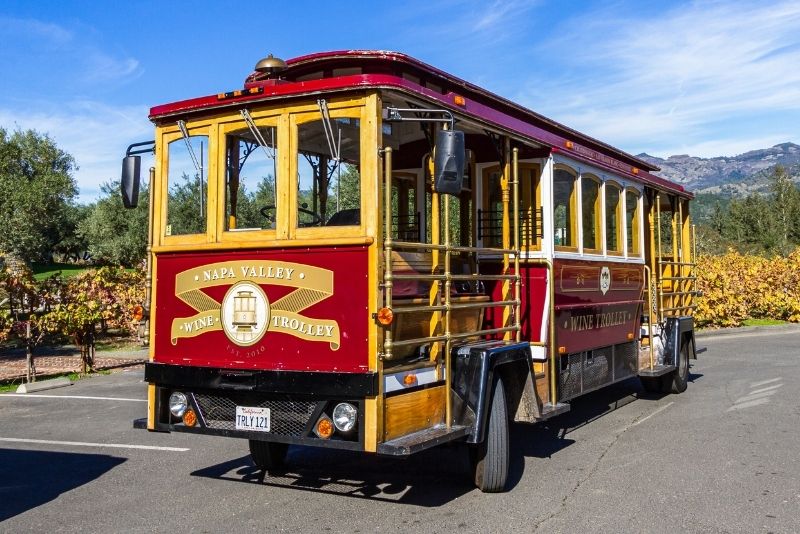 Clamber onto a faithful replica of a Californian streetcar and roll back in time and experience the rich history of the Napa Valley. You'll be taken around on a genuine replica streetcar made from the original blueprints, right down to the wooden bench seats.
You'll be visiting three local wineries and learning all about the one-of-a-kind climate that makes the Napa Valley produce its trademark wines. History buffs, nature lovers and wine aficionados can all unite on this Wine Trolley tour!
22 – Watch the Old Faithful Geyser of California erupt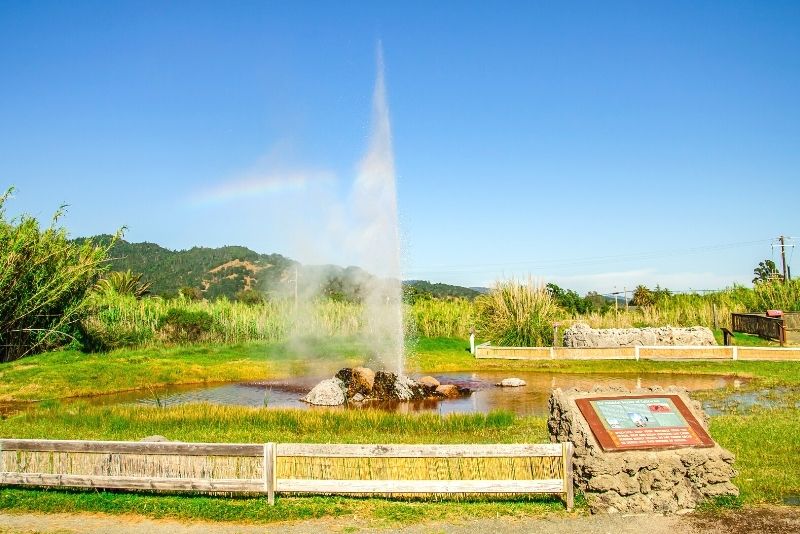 Old Faithful Geyser was given its name due to its consistent and reliable eruptions. It is good for predicting earthquakes and providing a source of beautiful, natural entertainment for travelers and locals.
It's one of the most photographed places in the west, and you'll soon learn why. Expect shimmering rainbows forming overflowing geyser eruptions in the Californian sun.
23 – Experience Spanish roots at Artesa Vineyards & Winery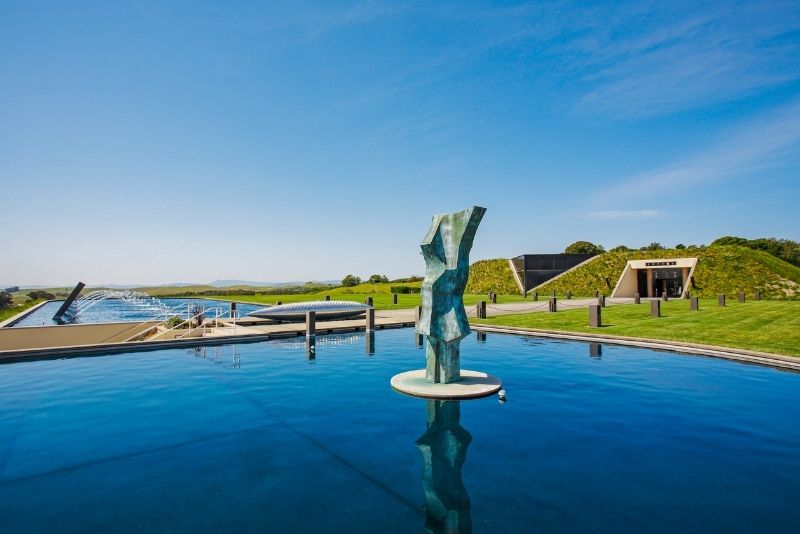 In 1991, the longest-standing wine-making Spanish family began sowing its first crop of grapes in the Napa Valley. Tantalized by the incredibly famous climate, Raventos Codorniu made the trip to America to combine the incredible Spanish heritage and the unique Californian climate.
With its combined centuries of wisdom and a perfect climate for wine-making, the wine at Artesa Vineyards & Winery is waiting for you to taste for yourself if it's a match made in heaven.
24 – Taste where France meets California at Clos du Val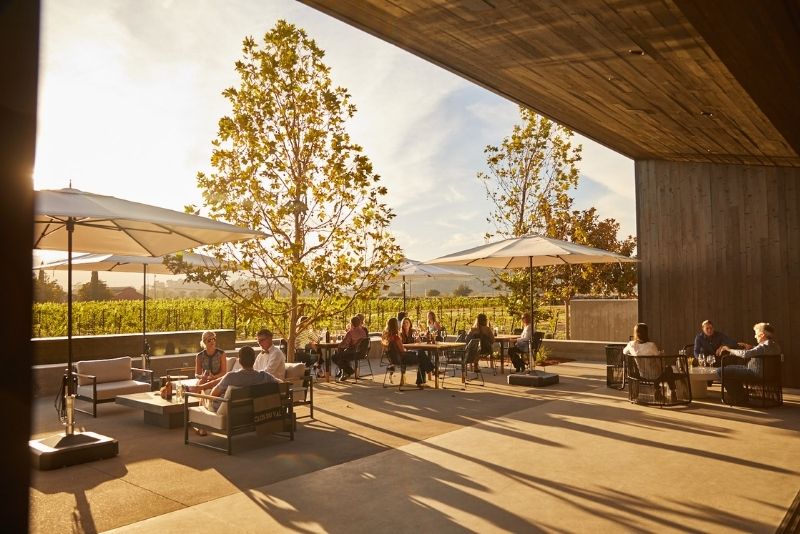 Clos du Val is a winery started by two travelers obsessed with the stunning wines of the Bordeaux region in France. Years of research and hiring the best in the business of French winemaking led Clos du Val to find the perfect place in Napa Valley to grow Cabernet grapes and make French-styled wine with a little Californian flavor.
Are you a lover of bold, French wines and also modern American winemaking? You'll find the best of both worlds here!
25 – Sample some old world wine at Merryvale Vineyards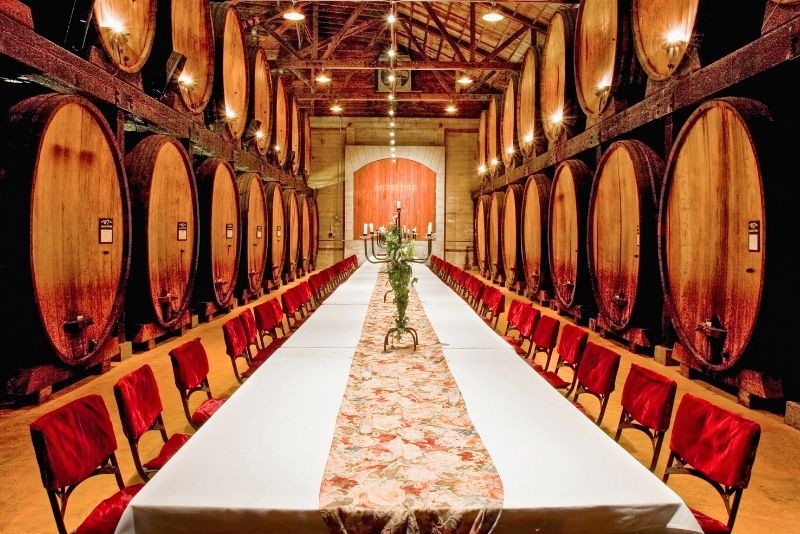 A grand winery with humble beginnings, Merryvale Vineyards started in 1933 as a small stone building, which evolved into the enormous winery it is today. The primary focus of this winery is making classic-style wines, using traditional methods but making sure the incredible fruit of the Napa Valley shines through.
One of the best experiences you can have here is a sit-down meal with your group in the breathtaking cask room, eating and drinking, while the wine is aging in barrels all around you!
26 – Wine and dine under the stars at Darioush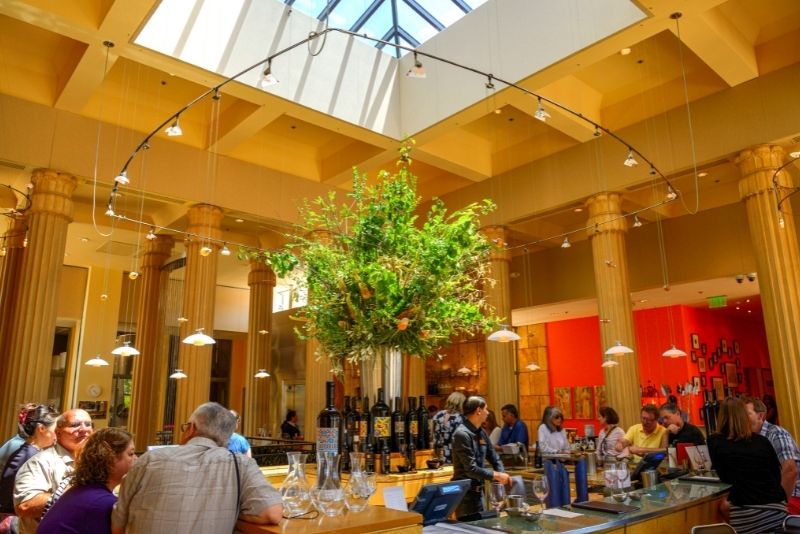 Raised in Shiraz — one of the most ancient wine-making cities in the world — Darioush Khaledi prides himself on knowing a thing or two about the traditions of wine.
One of the most incredible features of this winery is the ability to book a seat at the long table that sits out under the stars where you'll be fed traditional wines and perfectly paired food.
Surrounded by wine, its consumption, collection and creation, you'll step into a time machine as you enter his winery in the Napa Valley.
27 – Explore the humble beginnings of Cakebread Cellars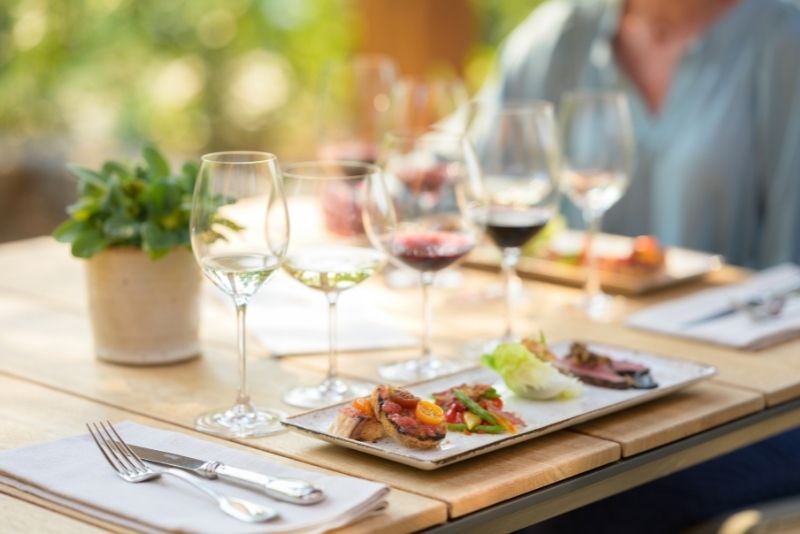 Started out as a 22-acre plot of land that Jack Cakebread bought with a photography commission in the '70s, this winery slowly turned into a beautiful family and community project.
Among the first wineries to obtain a green certification in Napa Valley, Cakebread Cellars' vineyards and wines truly show their commitment to sustainability and quality.
With a recently remodeled visitor's center, make sure you book a tour and tasting, or check their event calendar for a more unique experience!
28 – Head back 3 million years to the Petrified Forest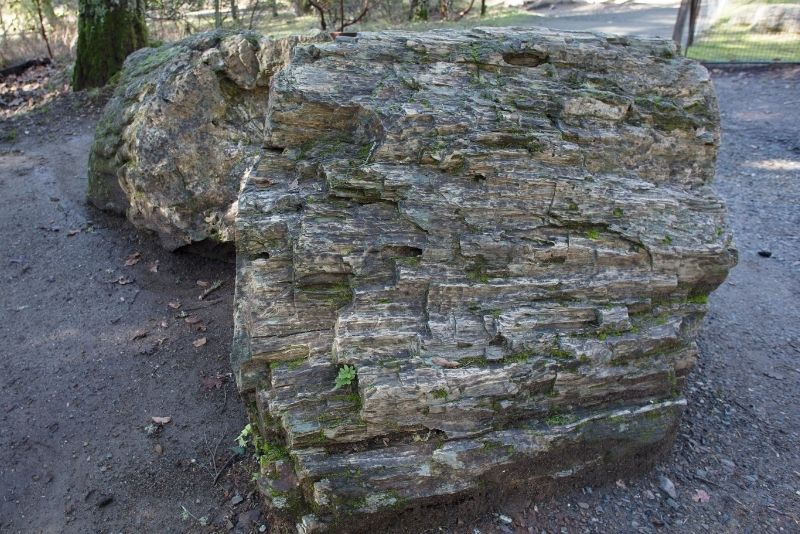 A lot of wineries have histories that reach back hundreds of years, but nothing compares to the ancient Petrified Forest the stretches back to the Pliocene Epoch — 3.4 million years in the past.
You can hop on a guided tour from Wednesday to Sunday or lead yourself around anytime through this geological wonder — the petrified (volcanically preserved) redwood trees of the Petrified Forest.
29 – Get some rest and relaxation at Cliff Lede Vineyards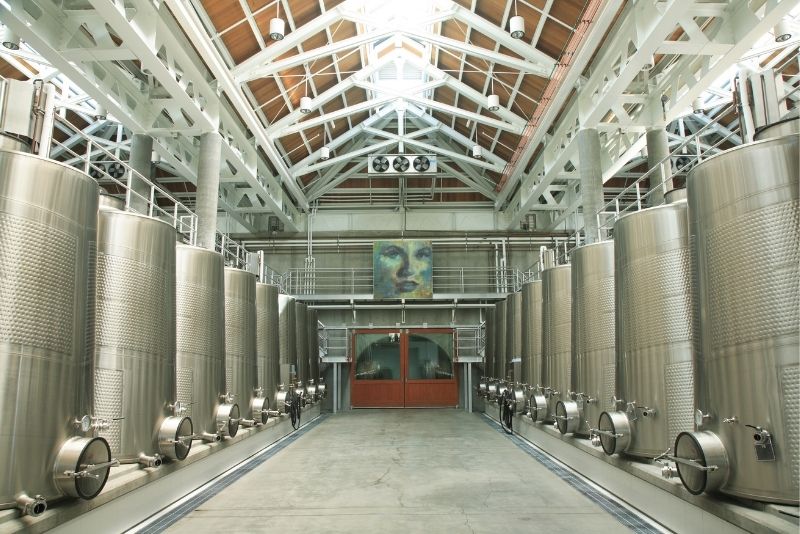 Perched in the picturesque rolling hills of the Napa Valley, Cliff Lede is one of the most modern wineries you would come across.
There's an adjoining hotel, The Poetry Inn, for those who truly want to immerse themselves in the winery experience and truly switch off and let the incredible team at Cliff Lede take care of the rest.
30 – Visit Francis Ford Coppola's winery at Inglenook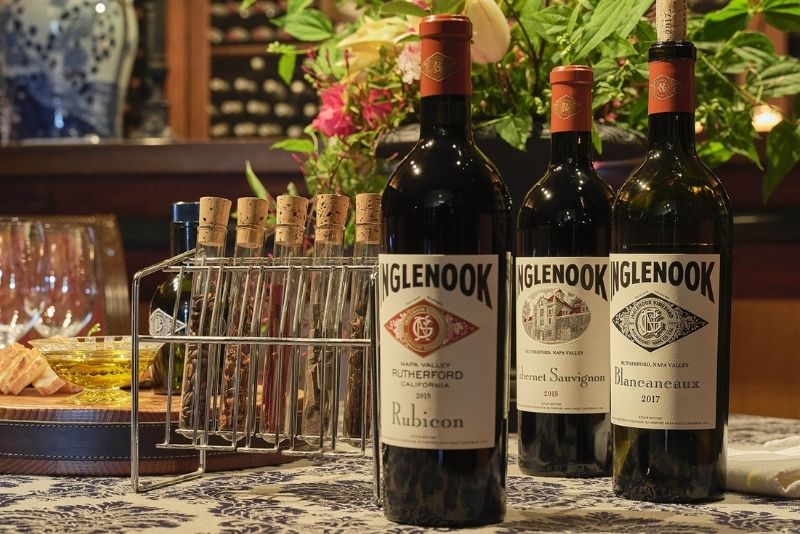 Using the money from the Godfather Trilogy, Coppola purchased part of Inglenook estate, vowing to return it to its former glory and create a more environmentally conscious winery.
Don't let celebrity status lead you astray. You'll find some genuinely incredible wines, including the Inglenook and Coppola exclusive Rubicon wine that you can't get anywhere else!
31 – Taste the Taittinger touch at Domaine Carneros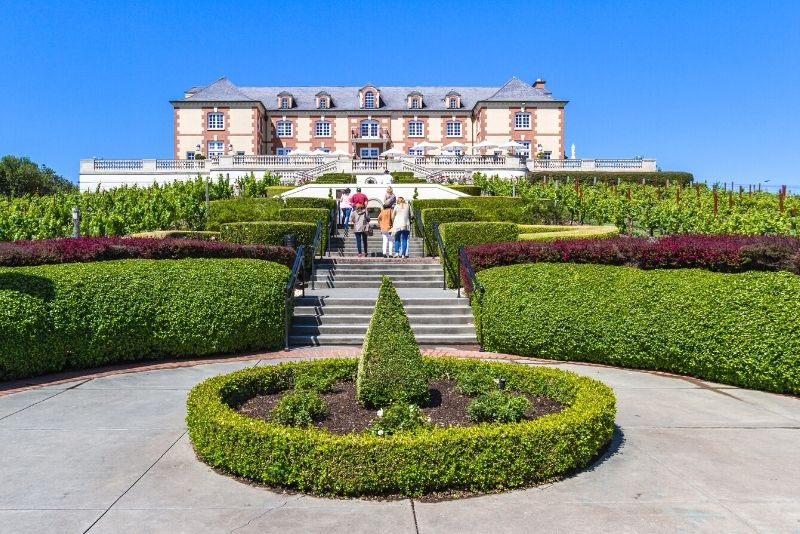 Taittinger is known around the world, mostly for producing some of the finest champagne. Luckily, for visitors of the Napa Valley, the Taittinger family has stretched its reach to the west coast of America.
Expect the closest thing to champagne in America, Pinot Noir, in the surrounds of a chateau estate if you pay a visit to Domaine Carneros.
32 – Pamper yourself with a mud bath and spa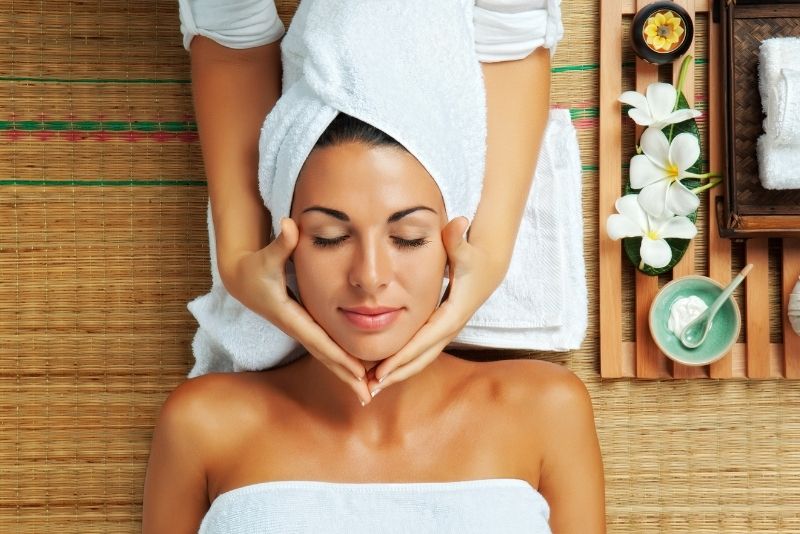 Napa Valley is definitely a destination for romantics and those in search of relaxation. A mud bath and spa will be sure to keep stress at bay and there's no shortage in the area.
The private mud bath at Golden Haven is sure to replenish the soul and the open-air bathhouse under the stars at Solage Resort is definitely the cream of the crop.
33 – Visit the famous Sonoma Valley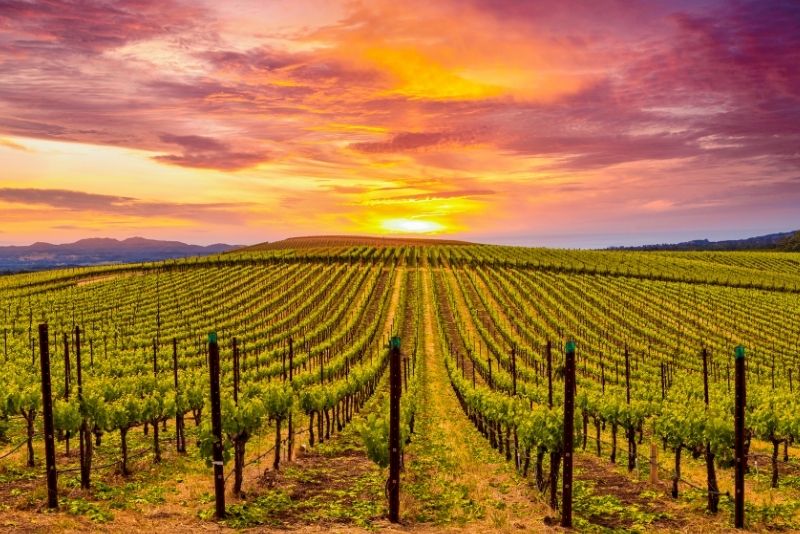 The whole area up in North California is brimming with fertile land for winemaking. While you're in Napa Valley, visit some of the famous wineries in the Sonoma Valley.
The Italian heritage of Ferrari-Carani and the mission-style St. Francis winery are the top picks for the essential Sonoma Valley experience. There are also day tours from San Francisco that take you to three of their best in the area in the comfort of an air-conditioned bus.
34 – Cruise around Rombauer Vineyards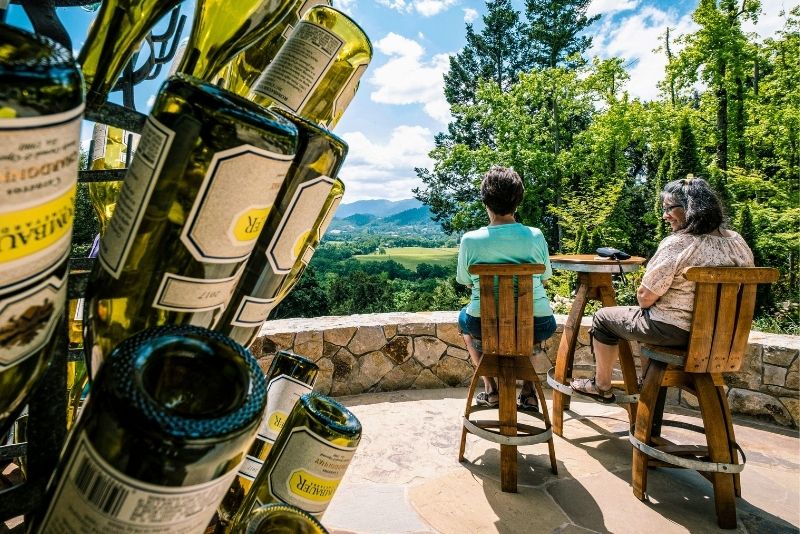 Rombauer Vineyards is a family-owned winery, producing some classic Napa Valley-style wines. Probably the most unique of its offers is a cruise from Lake Tahoe to Emerald Bay, where you'll be served Rombauer wines and a perfectly matched meal aboard a beautiful steamboat.
That's something you can't get in the Italian alps, making cruise one of the quintessential things to do in the Napa Valley.
35 – Unwind at the Meritage Resort and Spa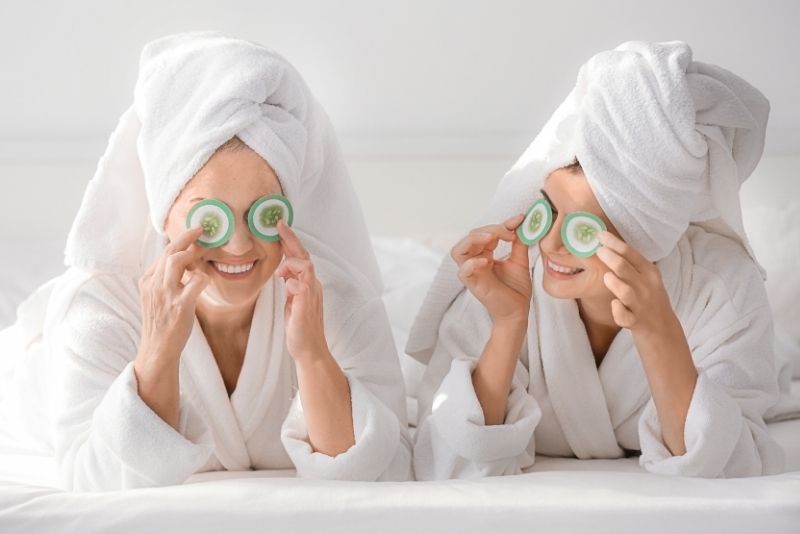 The Meritage Resort and Spa is one of the most comprehensive and holistic relaxation experiences in Napa Valley. From the spa, luxurious rooms and beautiful meals to yoga classes in the sunshine, you'll struggle to find a reason to leave this paradise.
Just make sure to line up some wineries after your stay here or you'll stay here forever!
36 – Have a mud bath treatment at Indian Springs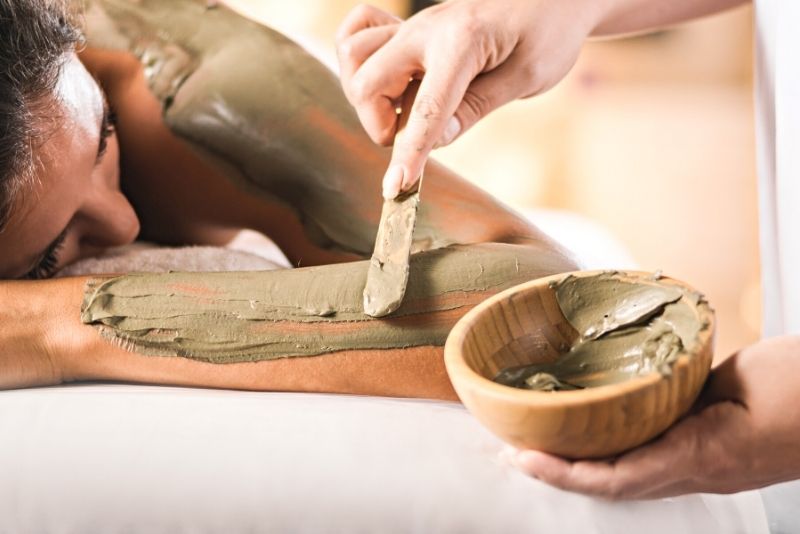 Indian Springs is a whole lot more than just a spa. There's accommodation, pools and a geyser-fed meditation pond known as Buddha Pond. However, its iconic mud bath treatment, with pure volcanic ashes and water from the property's geysers, is a must-try!
Lounge in the sun by the pond or by the fire in the evening, and you'll be sure to return home with a newfound level of calm after visiting Indian Springs.
37 – Explore the caves at Clos Pegase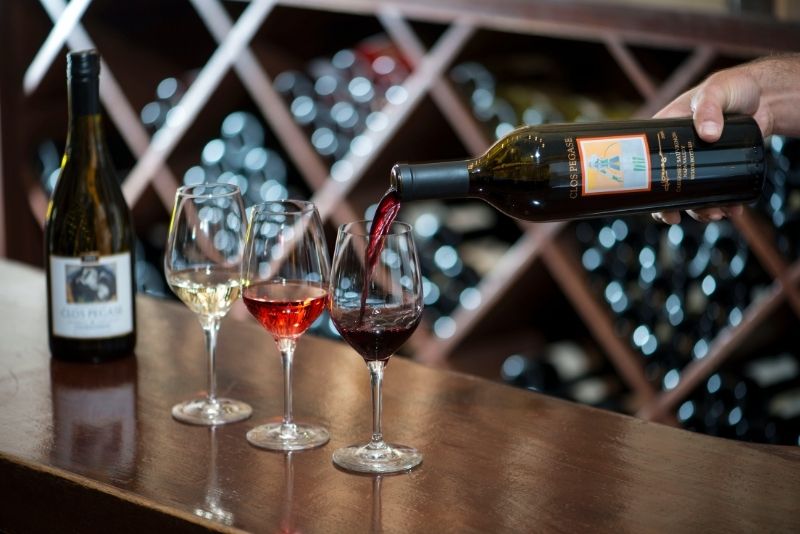 Built atop a beautifully volcanic knoll in the heart of California wine country, Clos Pegase is as much a wine experience as it is a geological one. The winery is set in beautiful surroundings and Spanish architecture, but the best feature is the underground caves where the wine gets aged.
You can hop on a tour of these caves and explore the wonder and history. Learn about the winemaking process before reaching the Cave Theatre where you'll get a wonderful tasting experience.
38 – Book a tasting at Duckhorn Vineyards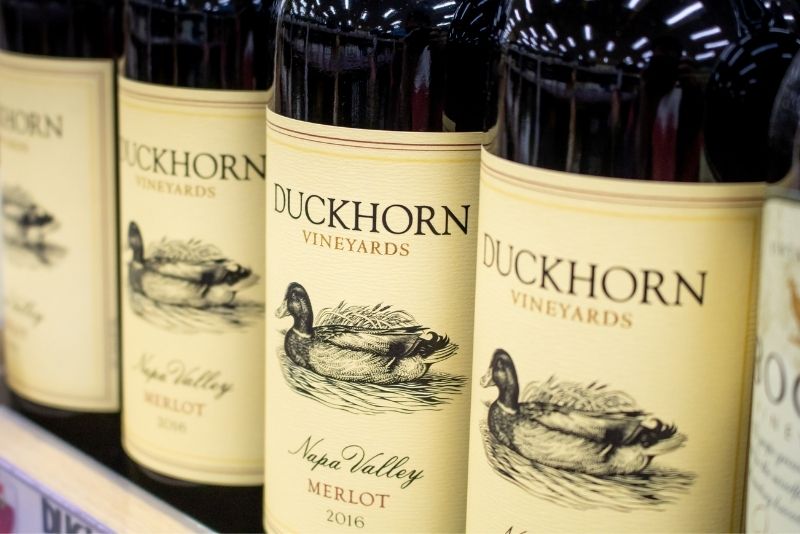 Duckhorn Vineyards is the place for diverse or indecisive groups. It grows and produces one of the widest varieties of wine in Napa Valley, so there's something for everyone here.
Known as one of the most comprehensive tasting experiences in America, this is great for those who are really interested in the process of winemaking and want to invest the time to enjoy the local products.
39 – Visit the historic Del Dotto Vineyards & Winery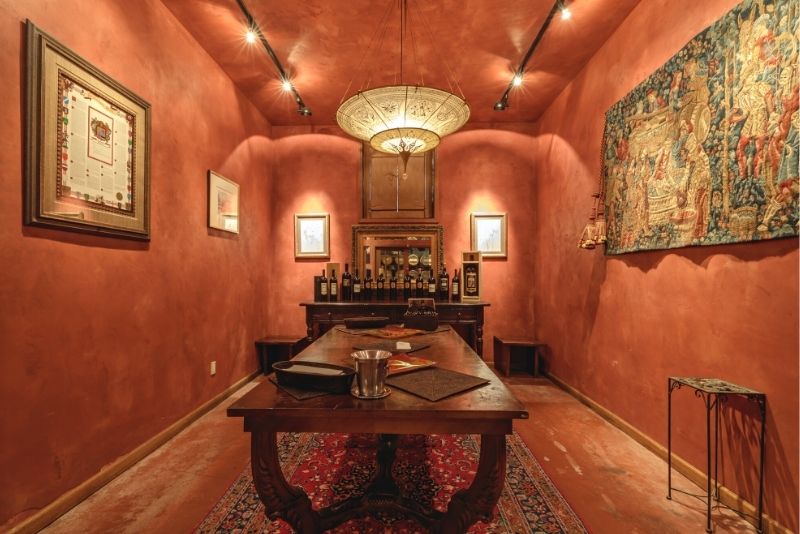 The Del Dotto family has had a name in the winemaking business since the 1400s, so they've got some wisdom up their sleeves. With some of the best viticulturists on their team, the Del Dotto vineyards are perched in some of the most prime winemaking real estates in America.
They don't produce very much wine, so you best to head here and sample their old-world wine because you won't be able to find it in many other places!
40 – Taste GH Mumm with an American twist at Mumm Napa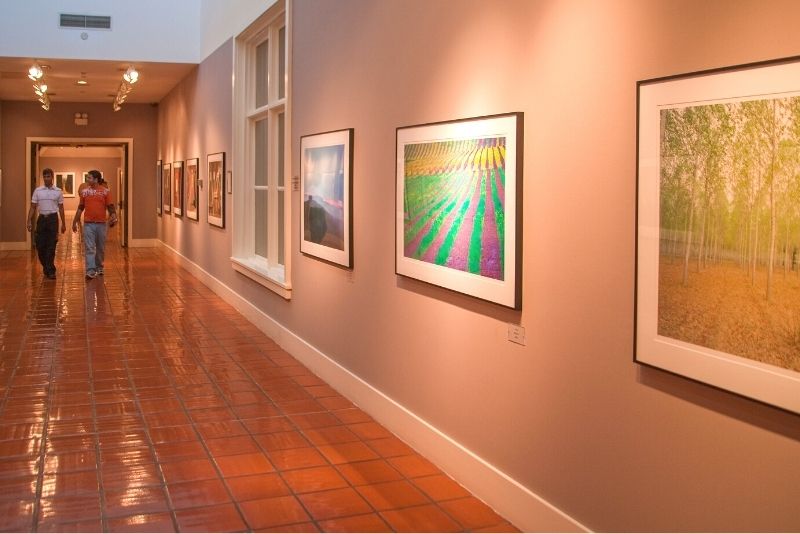 With a climate comparable to the Champagne region of France, some of the finest French winemakers have headed to Napa Valley to continue making their world-famous sparkling wine in the Californian sun.
Sip some sparkling wine from the famous champagne makers, while wandering through the incredible on-site gallery of fine art photography at Mumm Napa.
41 – Kayak at the Bothe-Napa Valley State Park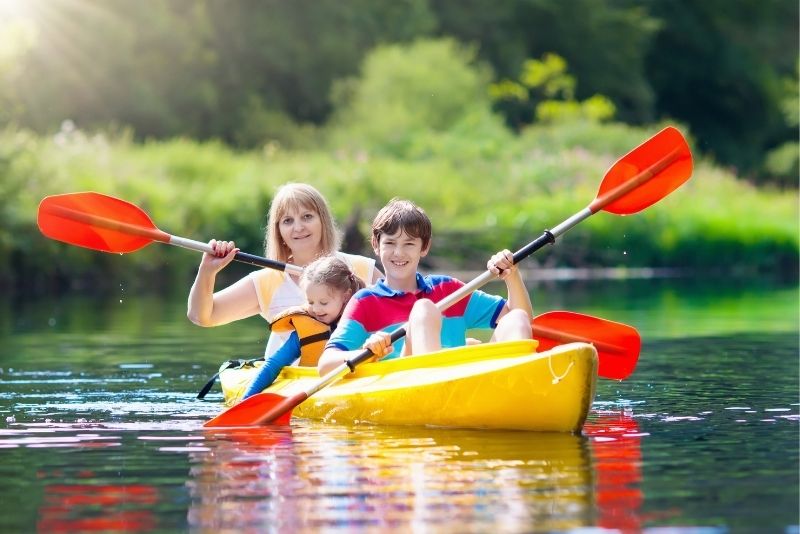 A step back from the wining and dining Napa Valley is known for, the Bothe-Napa Valley State Park is a haven of ancient natural features and incredible landscapes.
Accessible by public transport, it's an easy day trip for a scenic hike or kayaking. Better yet, spend the night in its campsites or in one of the private cabins fully equipped with a kitchenette and ensuite!
42 – Ride around Napa Valley on a bike tour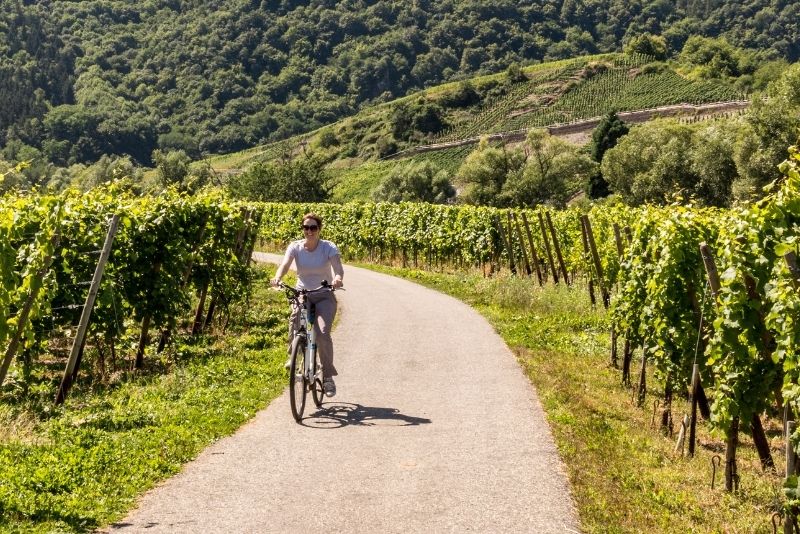 A bike tour is a perfect way to see a bit more of Napa Valley, but slow enough to properly soak up the scenery.
Roll through vineyards and cascading hills on a guided or self-guided tour. There are also e-bikes available for inexperienced bike riders or those with mobility issues.
43 – Stroll past the sculptures on the Yountville art walk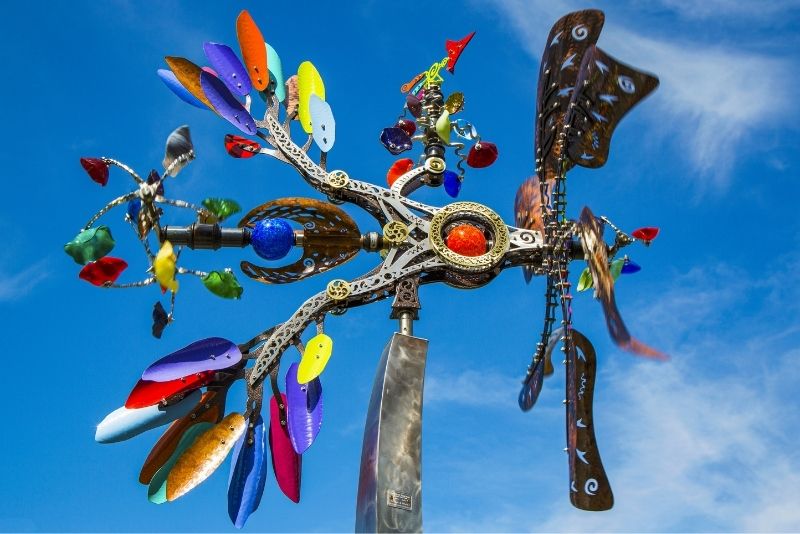 Yountville, the town known as the heart of the Napa Valley, is home to many esteemed creatives and artists.
Luckily for art lovers visiting, there's a scenic walk you can take through the area. It takes you past the many creations of the locals, on display out in the open. There's also an audio tour for those who really like to deep dive into the history of the artworks!
44 – Make yourself at home at Auberge du Soleil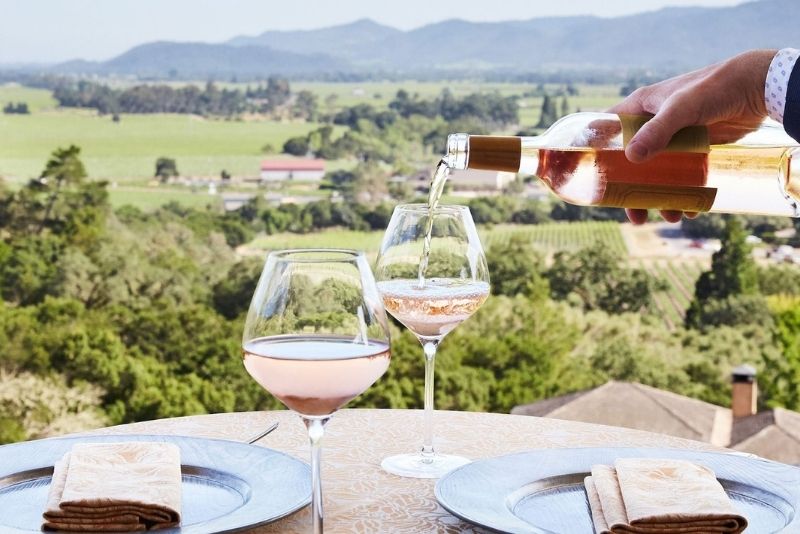 The south of France and the soul of California come together at Auberge du Soleil. This is home to the first fine-dining restaurant in the region, so eating here is one of the most important things to do in Napa Valley for foodies.
Surrounded by stunning scenery, the hotel has residential-style accommodation, so you can really settle into your new Napa Valley lifestyle before tasting the finest culinary delights on offer in the whole region.
45 – Experience gourmet America at Boon Fly Café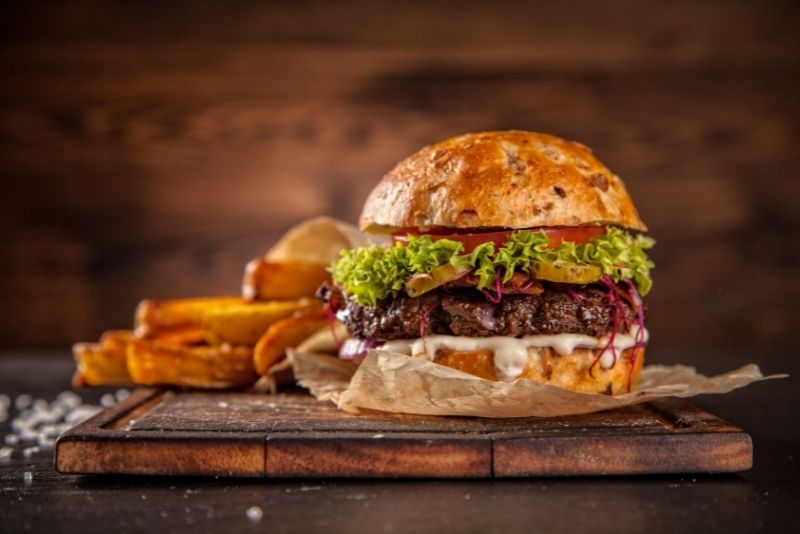 The Boon Fly Cafe has classic contemporary American cuisine served up in the most immaculately designed roadhouse-style diner in the Napa area.
With rustic offerings focused on local produce and natural down-to-earth processes, this is a quintessential experience of history in the country's most famous food and wine region!
46 – Treat yourself to a gift at the V Marketplace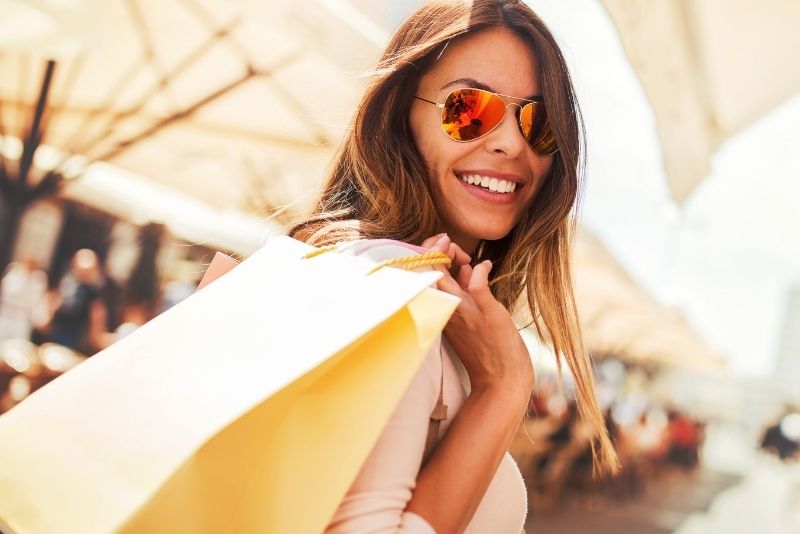 Housed in the 137-year-old winery, V Marketplace contains some of the finest boutiques and artisan stores in all of the country. Not only can you treat yourself to some fine craft and homewares, but there's also plenty of Yountville's finest restaurants.
With the original Napa Valley hot balloon company, this is a perfect place to visit if you want to take a bit of Napa Valley home with you!
47 – Explore the historic Bale Grist Mill State Historic Park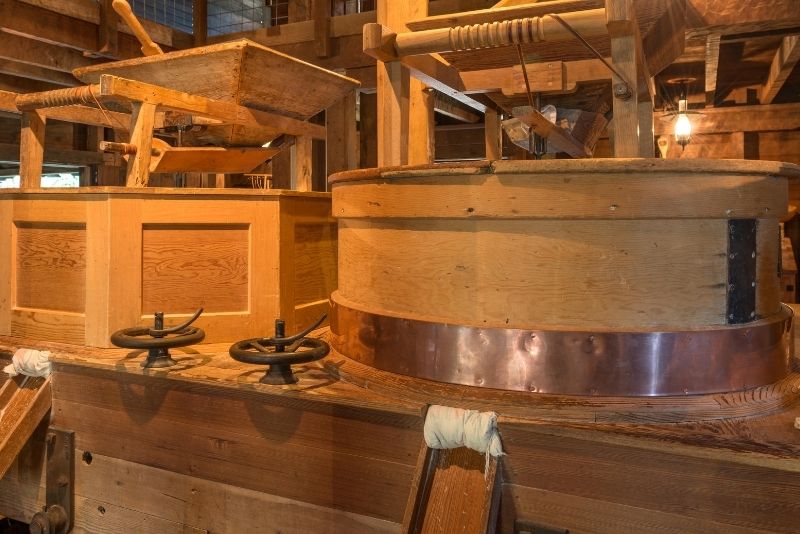 The Bale Grist Mill State Historic Park is the most authentic peek you can get into the heritage of rural life in California. Centered around the historic mill originally used to make flour for the many blossoming local communities, this park is now an incredible artifact of a time gone by.
It's one of very few still currently running old school mills, so the 2.4-mile history walk through the park is definitely a must-see!
48 – Grab a bite at Mustards Grill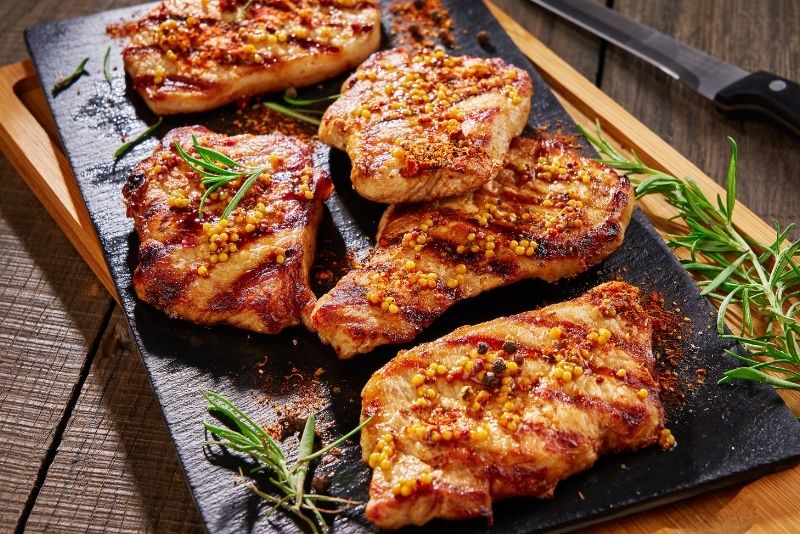 Grapes aren't the only flourishing plant in Napa Valley. Mustard flowers regularly grow which actually helps the growth of vines, making the picturesque fields of yellow flowers a trademark of the local skyline.
Mustards Grill takes its name from this incredibly important local plant and condiment and serves classic beef ribs with (surprise surprise) an incredible wine selection.
49 – Visit the iconic Grape Crusher statue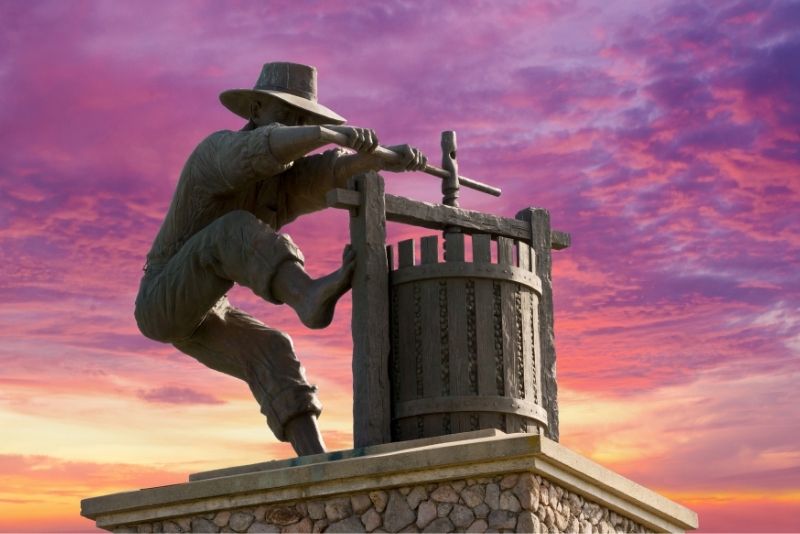 Just outside of Napa, the Grape Crusher statue is one of the most iconic landmarks of the region. A monument to the rich local winemaking history, this is one of the classic things to do in Napa Valley.
So close to the town center, it's an easy drive or even a scenic stroll if you're staying in Napa or a short drive from Yountville. Perfect place for a group shot!
50 – Settle into Bottega Napa Valley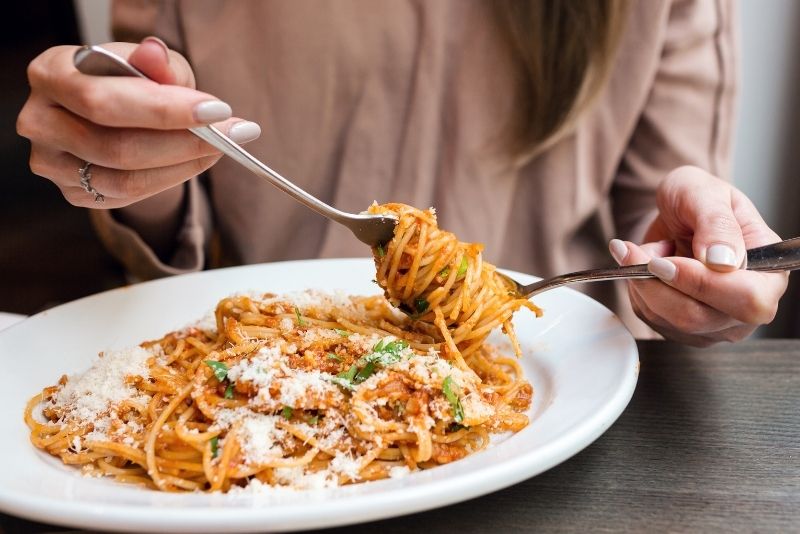 Bottega is a taste of historic Italian style and food in typical Napa Valley surroundings. Celebrity chef Michael Chiarello will be the one cooking up your food. He is known for his love of local produce, sustainable practices, and warm hospitality.
If you find yourself in Napa Valley on a brisk evening, book a table, settle in by the fireplace, and have one of the finest kitchens serve you with the best food they offer.
Hopefully, this helps you put your best foot forward in planning your trip to Napa Valley. If you need more inspiration, check out TourScanner's full list of things to do in Napa Valley.
You'll also need to find the best hotel for your budget and be sure to check out the best bargains in the area!
For those staying in San Francisco, there are plenty of tours taking you out to Napa Valley and the Sonoma area from the City by the Bay.
Do you wish to recommend other fun places to visit in Napa Valley? Please do comment below.
Happy travels!