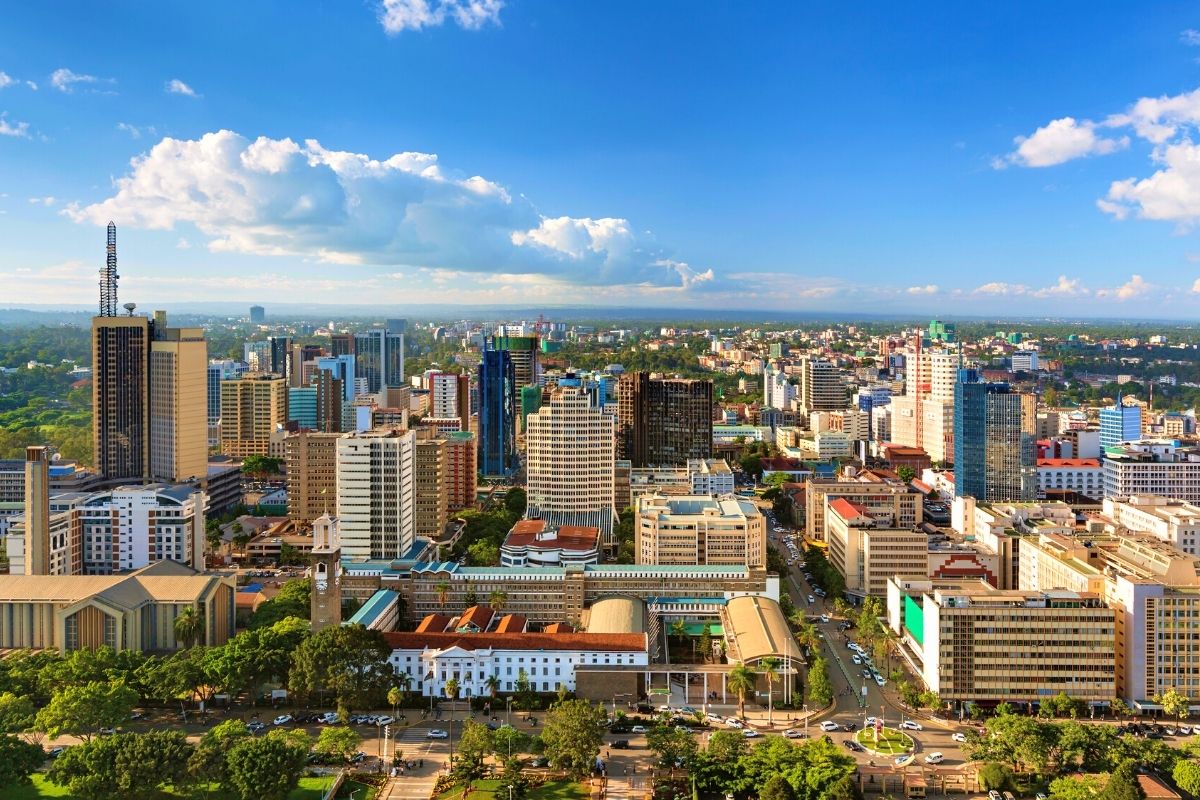 Nairobi has become synonym with safaris and wild animals because of its close proximity to some of the biggest nature parks in East Africa. But Kenya's capital is also a metropolitan, busy city with plenty of things to do, places to discover, and attractions worth a visit.
The city has become a great culinary destination as well, with markets and restaurants ready to keep you busy (and very well-fed) before you head off into the wilderness.
A British colony until Kenya gained independence in 1963, Nairobi is a complex mix of old and new, African and European that is fascinating to explore.
Here's our list of favorite things to do in Nairobi.
1 – Share your breakfast with a giraffe
Located 20 km outside Nairobi, this nature sanctuary has been home to giraffes since its foundation in 1979. The center originally played an important role in breeding and reintroducing the giraffes to the nearby Ruma Game Reserve and Lake Nakuru National Park.
Today, the sanctuary has become one of the most popular things to do in Nairobi — a place where you can feed the resident giraffes (approved-only food available after arrival), get a kiss or scratch their ears. There's an information center on the premises, a great 1.5 km long nature trail, and a tea house perfect for giraffe watching.
The rescue center shares the grounds with the better-known 1930s Giraffe Manor, a 12-room boutique hotel where a herd of Rothschild giraffes are known to invite themselves to breakfast by sticking their necks through the windows.
2 – Meet animals of all sizes at the Nairobi National Park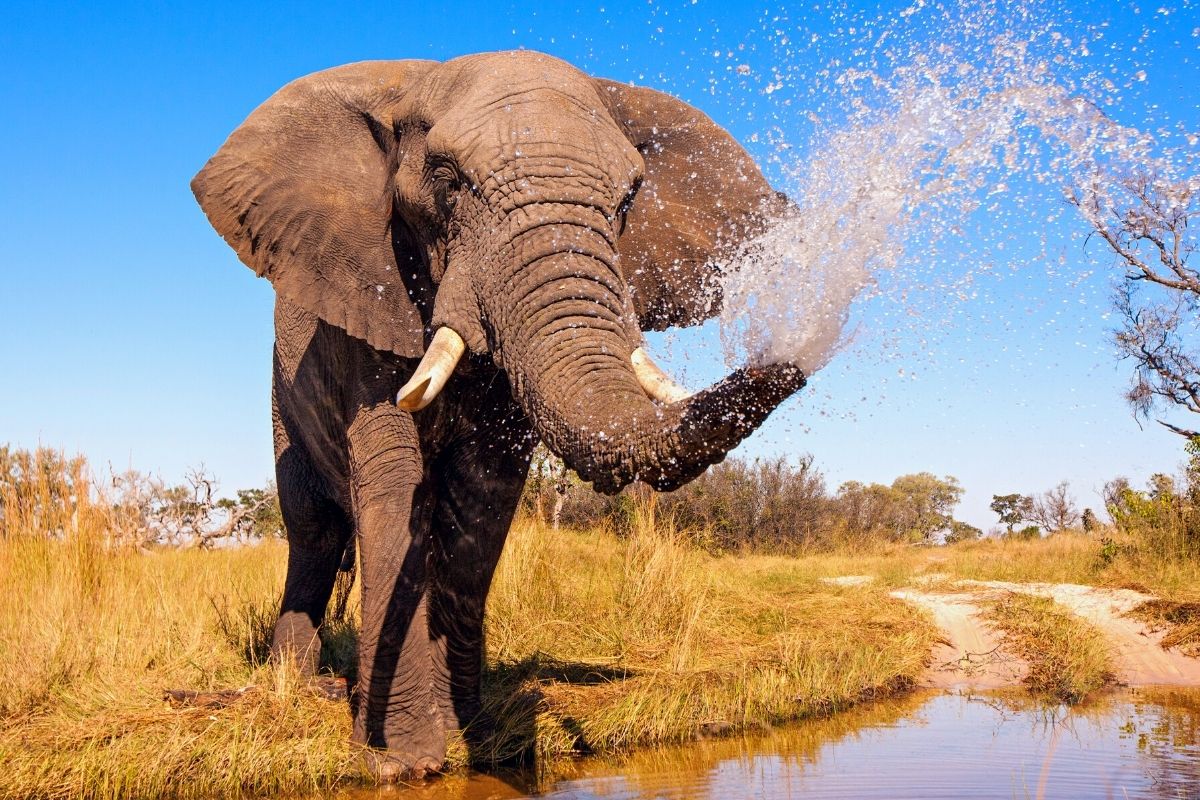 Located just 7 km from Nairobi, this unique national park is one of the few in the world where wild animals live against a background of tall buildings and urban landscapes. The park itself is 117 square km but is open to the Kitengela plains, so animals have a chance to move back and forth for added space.
Most of the large animals in Africa inhabit the park, including lions and leopards, rhinos, hippos, African buffalo, giraffes, spotted hyenas, and the Nile crocodile. Wildebeests use the park as part of their migration path and a large number of birds now call the park home too.
In addition to the animals themselves, the park offers a number of other attractions worth visiting. Perhaps the most popular one is the Sheldrick Wildlife Trust, an orphanage for baby elephants victims of poaching. The orphanage takes care of emotionally scarred baby elephants, teaching them to survive so they can eventually go back into the wild. Visitors can stop by to see the babies play in the mud and have a milk bottle.
The Nairobi Animal Orphanage, also within the park, serves a similar purpose but for different animals – everything from cute tiny cheetahs and baboons to jackals hyenas and baby buffalo end up here if they're found abandoned or injured.
For great fun you can have on your own, try the Nairobi Safari Walk, a raised wooden boardwalk that provides great views into the park so you can see a variety of animals.
3 – Explore Lake Nakuru National Park on a day trip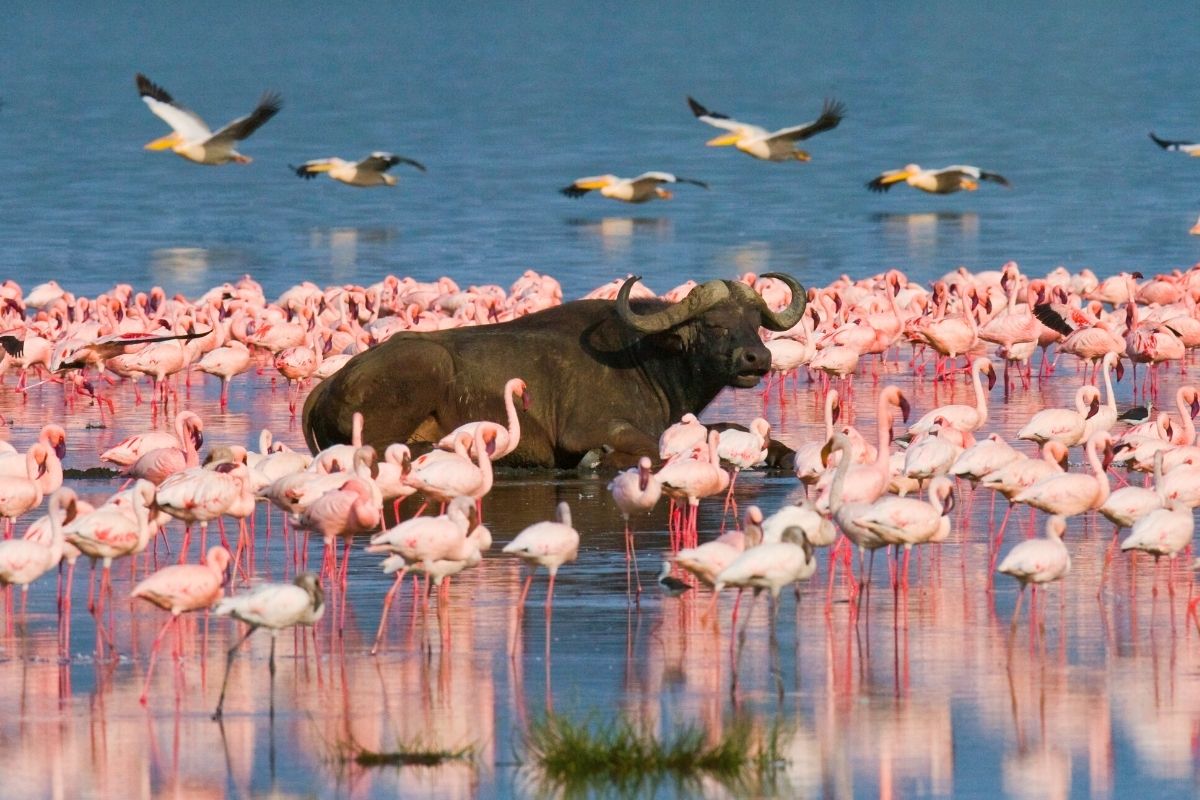 A UNESCO World Heritage site, this national park used to be home to a large flock of flamingos. Fluctuations in the lake's water level forced flamingos to move on to areas with better food sources, though they have been steadily returning over the past few years. In addition, the park is also home to a number of other animals, including rhinos, Rothschild giraffes, and impalas.
The park's main attraction is its shallow lake, which serves as home to the returning flamingos, as well as a large flock of pelicans and over 400 other bird species, including African Fish Eagle, Northern puffback, and Goliath heron.
While Lake Nakuru is a protected area, nearby Lake Naivasha is a great place for a boat tour, from where you'll be able to spot hippos, giraffes, and many birds. These tours usually include additional stops, such as a hike to the summit of an extinct volcano, a stop to photograph stunning cliffs, and a trip to Hells Gate National Park.
4 – See a different side of Nairobi at the Kibera Slum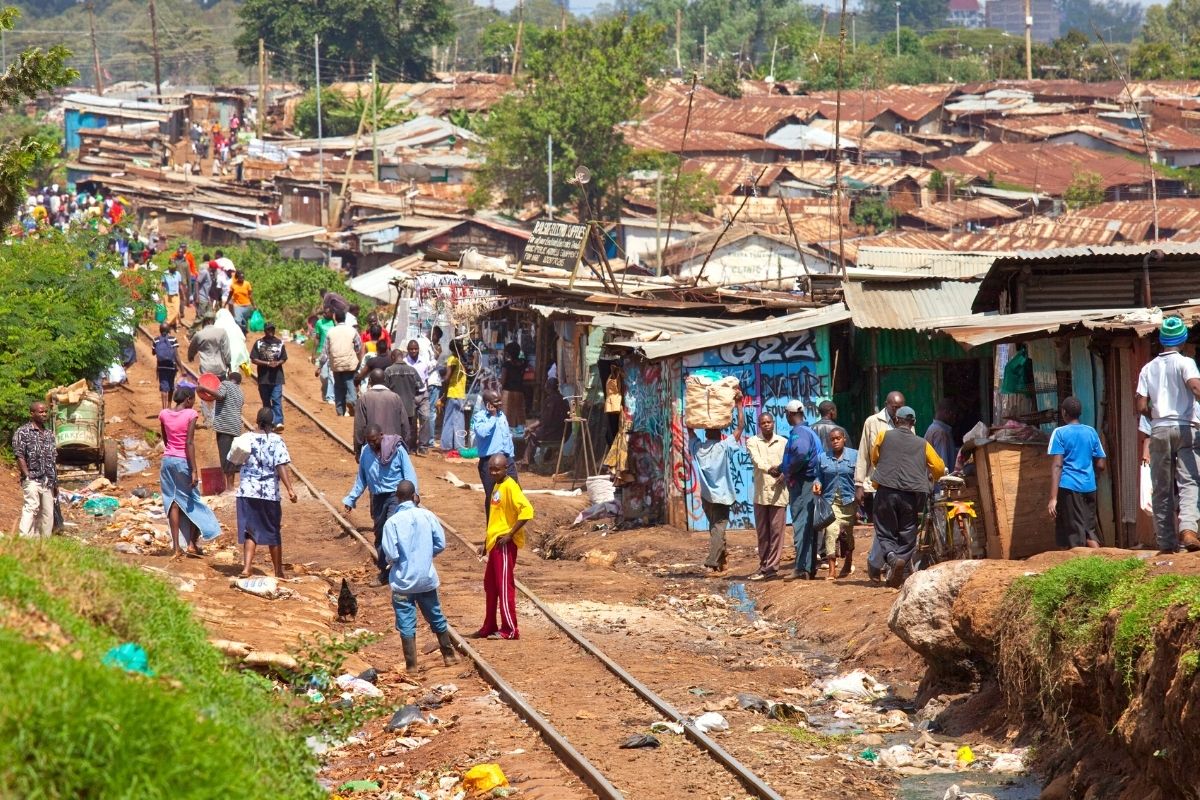 For an unexpected item to add to your list of things to do in Nairobi, consider Kibera. Africa's largest urban slum is an overcrowded area where the very poor live in mud and metal shacks.
Located less than 7 km from Nairobi's city center, Kibera occupies an area of just 2.5 km but houses at least 250,000 people (though some estimate the number to be much higher). Residents of Kibera rely on casual work (cleaning, washing dishes or clothing, construction) to earn just $1/day.
Although slum tourism is somewhat controversial, visiting Kibera with a guided tour allows you to see Nairobi from a completely different perspective. You'll be able to learn about the history of the settlement, hear first-hand from people who live there, and gain a deeper understanding of what's being done to improve the lives of those who call Kibera home.
You will also have an opportunity to make a difference by buying locally produced items at the slum's own bead factory, open-air market, and shop. Some tours also stop at the slum's orphanage/school, a typical Kibera house, and an HIV women's organization to learn about the work being done to help the residents.
5 – Surround yourself with quiet greenery at the Nairobi Arboretum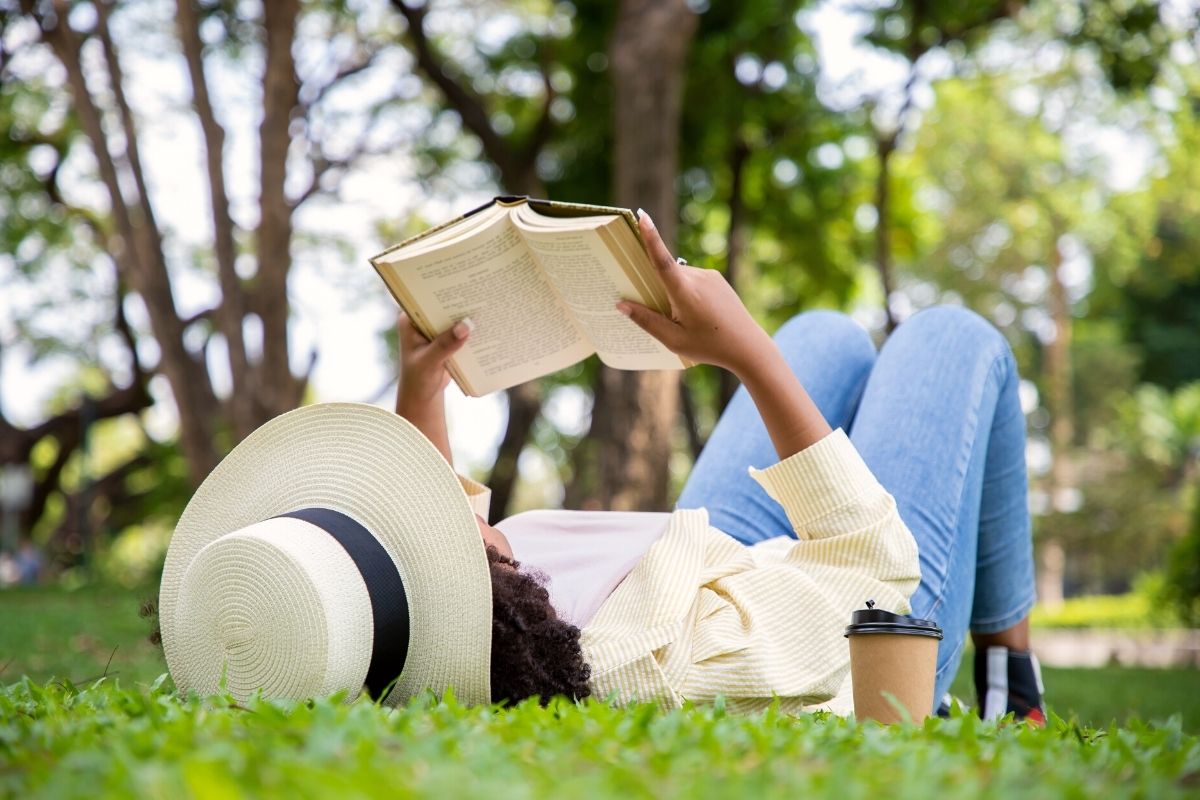 If you're craving a break in nature for an hour, this is a great destination to get started discovering the green side of the city.
A lush 74 acres filled with walking trails, large open spaces for picnicking, and great shaded areas to sit back and enjoy the silence, the arboretum is open every day from dawn to dusk.
Bring your camera and some binoculars if you have them – the birdwatching is excellent and so it's the butterfly watching. There are also Sykes and Vervet monkeys, and plants and trees are labeled so you can learn about the local flora as you stroll along.
6 – Learn about ethnic minorities at Bomas of Kenya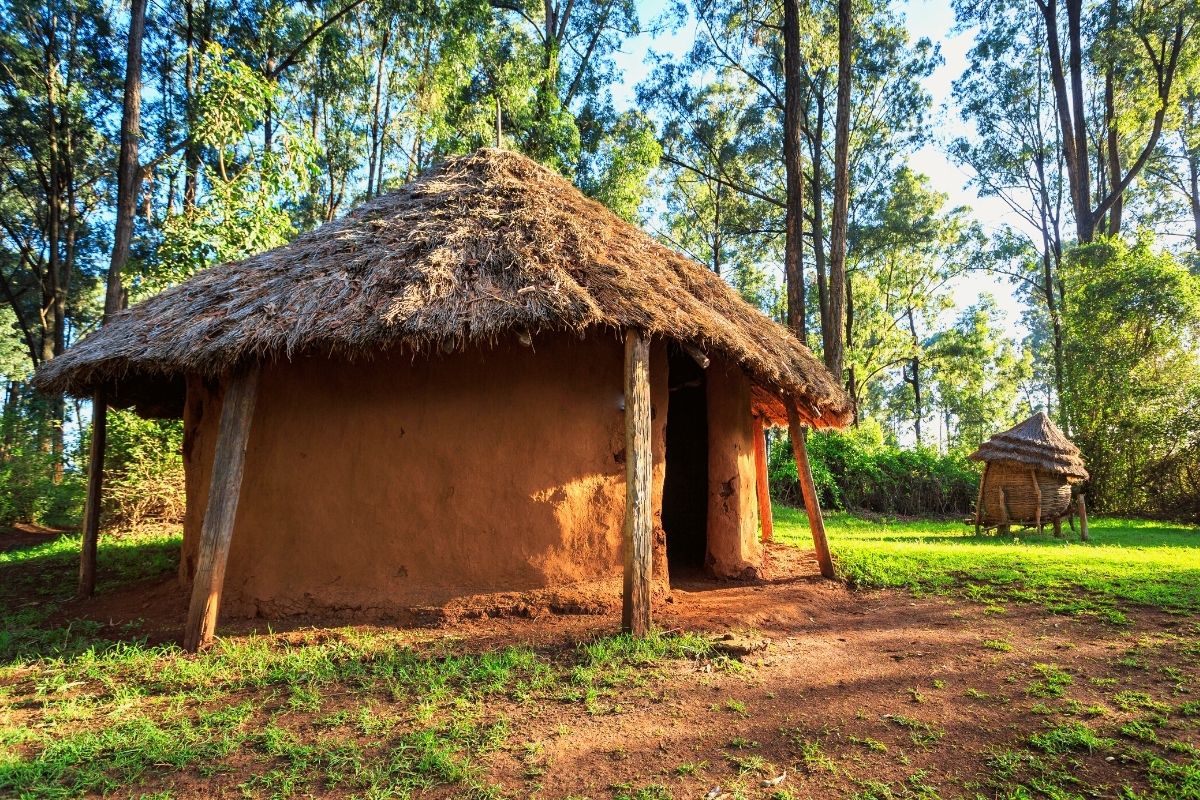 A tourist village and cultural center, the Bomas of Kenya was created to help visitors get a better understanding of the many different tribal groups that inhabit the area. Each boma (village) is designed to look like a traditional homestead from a specific group, and features details of the lifestyle and culture of that particular tribe.
A large auditorium offers traditional dances and performances using live string, percussion, and wind instruments. The daily shows alternate among more than 50 dances from different ethnic groups. Dances are lively and energetic, taking you on a journey into the history and culture of Kenya.
The Utamaduni Restaurant on the premises serves a wide variety of traditional dishes, including typical Abagusii's matoke (plantain bananas) dish and the Gikuyu's mukimo (potatoes) specialty.
7 – Discover Amboseli National Park on a day trip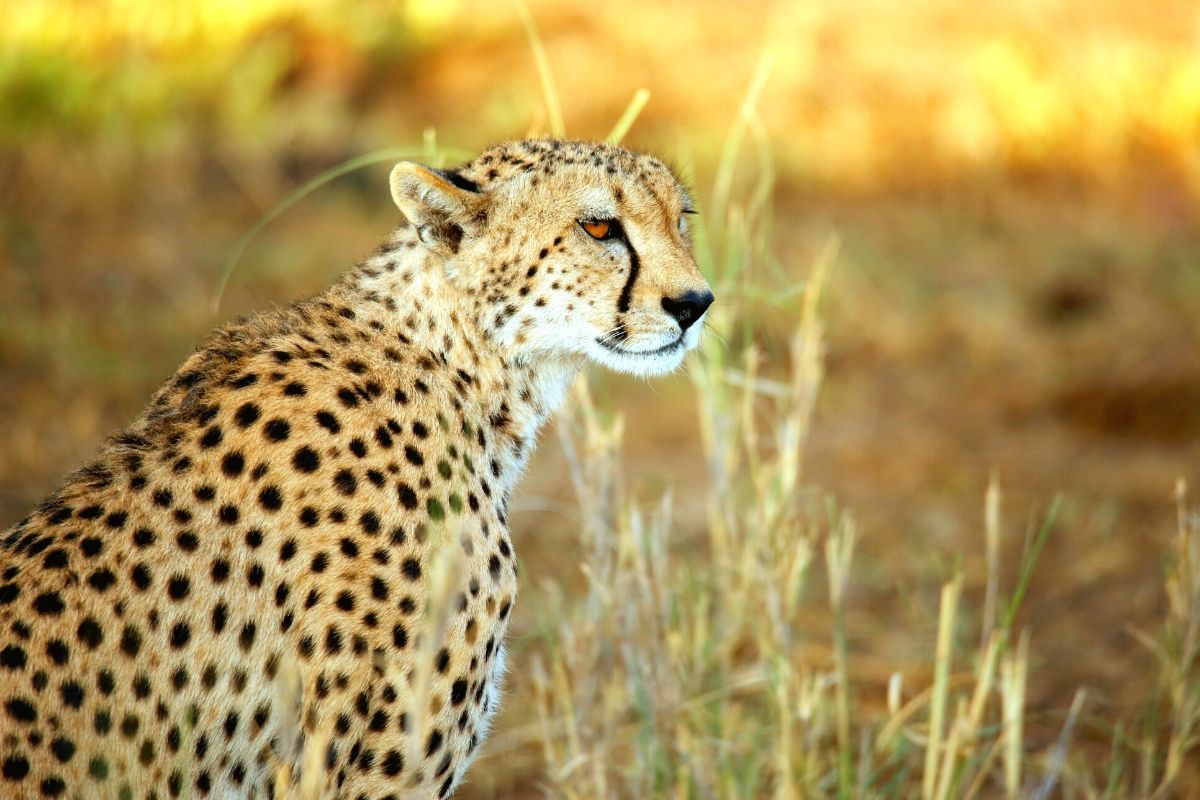 With Mount Kilimanjaro as the postcard-perfect background, this 392 square km national park is one of the most popular in Kenya. Most visitors come here for the up-close encounters with African bush elephants and a chance to visit an authentic Maasai village.
Large populations of wildebeests, impalas, giraffes and cheetah also inhabit the park. Over 600 bird species also call the park home. The park is home to a number of very different sub-ecosystems, including the large open savannah, wetlands with sulfur springs, and low-density forests.
Because of its unique volcanic soil, it's almost impossible to visit the park during the rainy season, as the ground becomes impassable even for off-road trucks.
Because of its proximity to Nairobi, the park can be visited as a day trip, but it's also possible to spend longer at the park. For example, 3-day trips are available, which include overnight accommodations and longer days out on safari. Weeklong trips add visits to the Great Rift Valley, Lake Nakuru, and more.
8 – Splash around at the Two Rivers Theme Park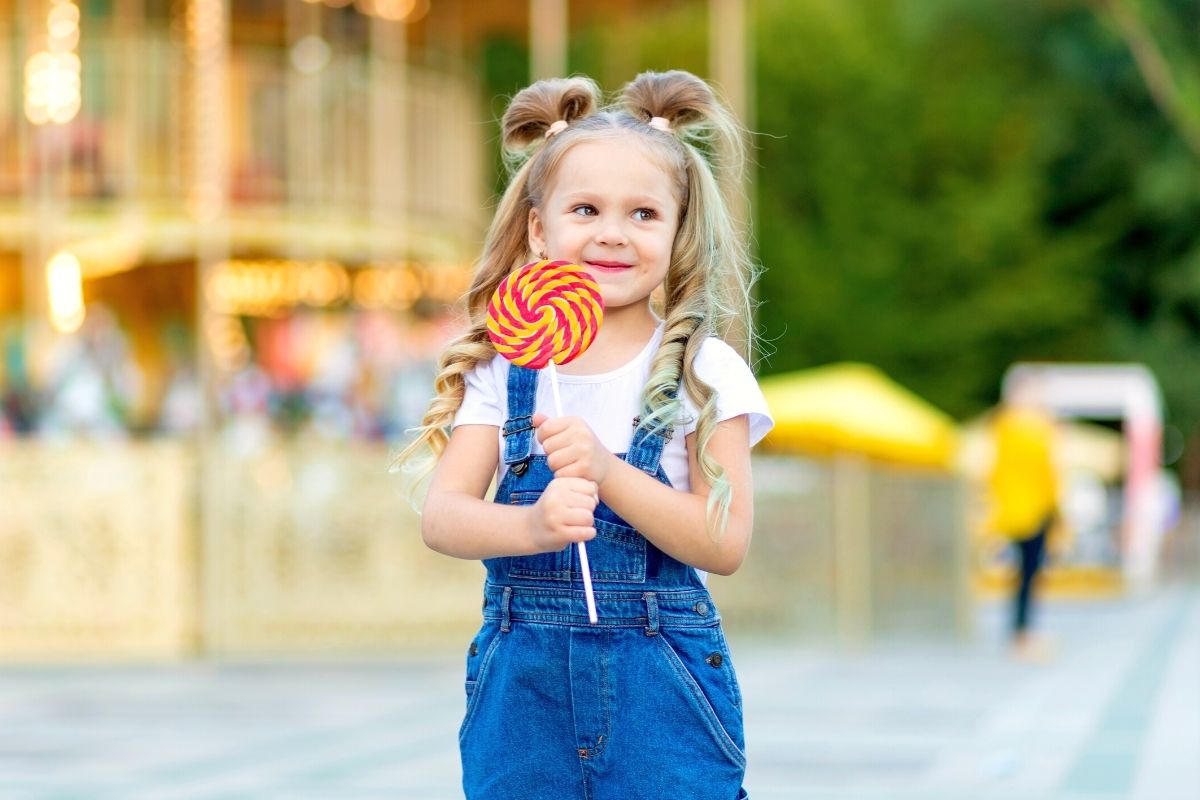 Located at the Two Rivers Mall, the Funscapes theme park is the perfect place to spend a couple of hours outdoors with the kids. Laugh, scream and cool off as you explore a number of rides for all ages.
Try the 7-meter-high flume ride as you splash into the water on a hot afternoon. Or get the adrenaline pumping with extreme rides that shoot you up into the sky or drop you 17 meters speeding down towards the ground.
The tallest Ferris wheel in Africa (60 meters) is here, and young visitors can also enjoy a water play area. There are restaurants (pizza and quick bites guaranteed!), a sports bar, and a number of shops around if you need to head inside to escape the heat for a while.
9 – Check out natural history exhibits at the National Museum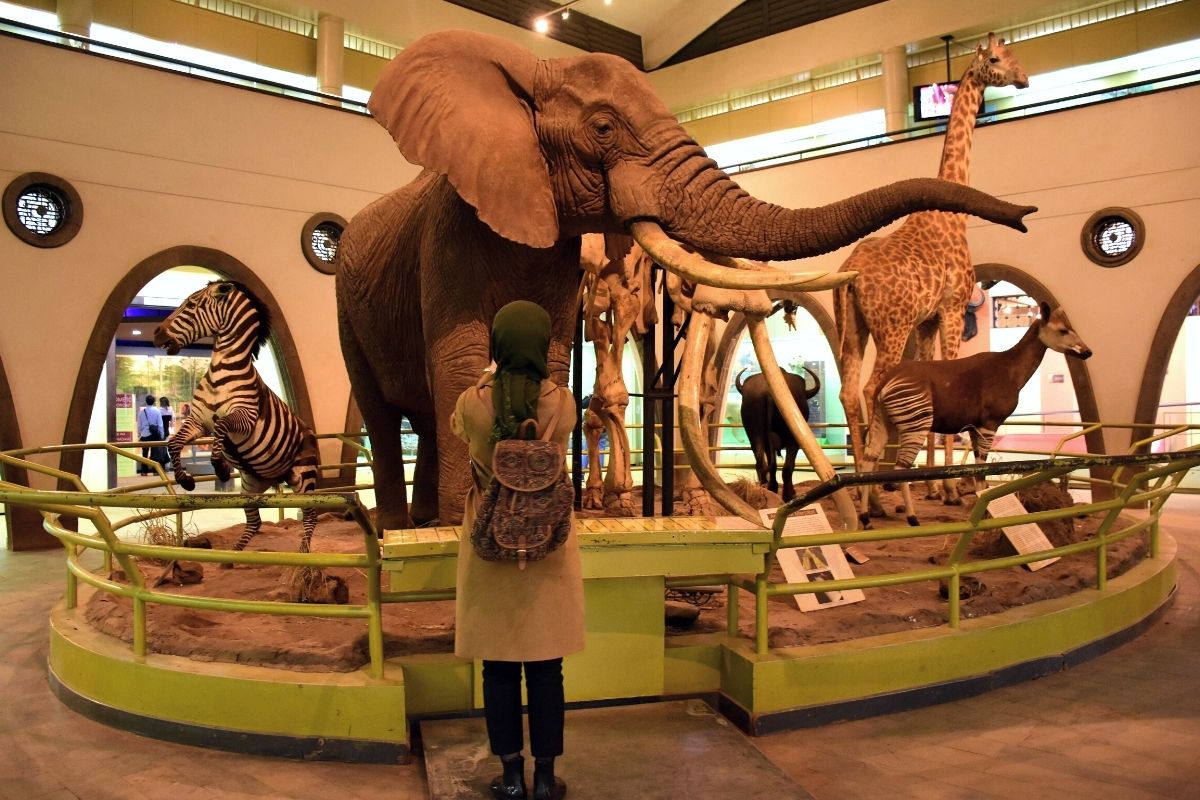 Mainly focused on paleontology, natural history, and ethnography, this museum chronicles Kenya's rich and diverse heritage. What started as a small museum in 1910 is now a rich (and always growing) collection of objects that tell the story of the people of Kenya.
The large museum is divided into different galleries, including the very popular Hall of Kenya (focused on anthropology), the Joy Adamson gallery (dedicated to Adamson's illustration work focusing on local conservation), and the Cycles of Life, where visitors can get an understanding of Keny's cultural practices regarding stages of life.
The museum also features an art gallery, space for temporary exhibitions, and shopping and dining facilities. The well-curated collection includes a large Hall of Mammals (showcasing skeletons and animals that thrive in Kenya) and an extensive series of exhibits dedicated to the idea that Kenya was the cradle of humankind, with objects and fossils tracing human existence through history.
10 – Breathe in some greenery at the Langata Botanical Gardens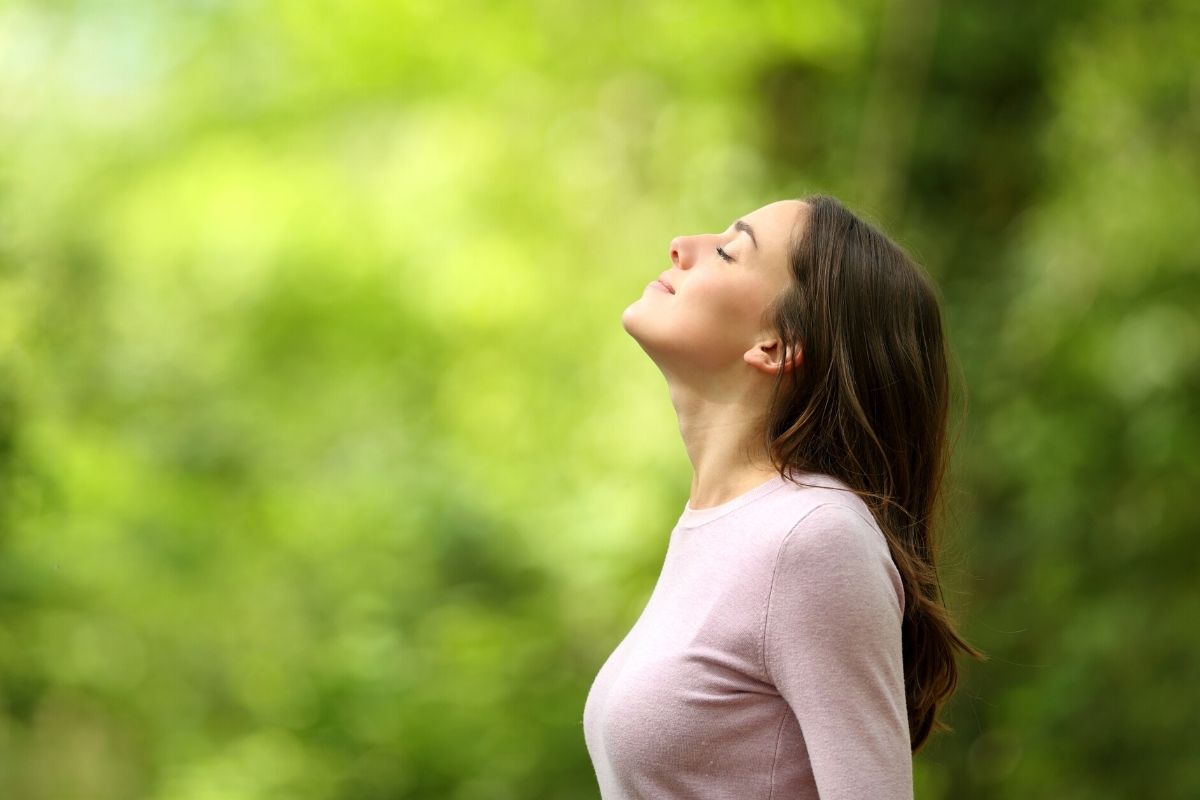 A beautifully landscaped garden with lush lawns, a lake filled with colorful fish, and over 200 different indigenous plants, Langata is a great place to spend a couple of hours.
Walk around to discover flowers and trees, explore the many medicinal plants adorning the gardens, and bring your camera to catch the many birds that call the gardens home.
A very popular place for weddings and other outdoor events, there's also plenty of space for picnics and many shaded sitting areas throughout the park. If you forget to bring food, there's a small restaurant on the premises.
11 – Treat your taste buds to a food tour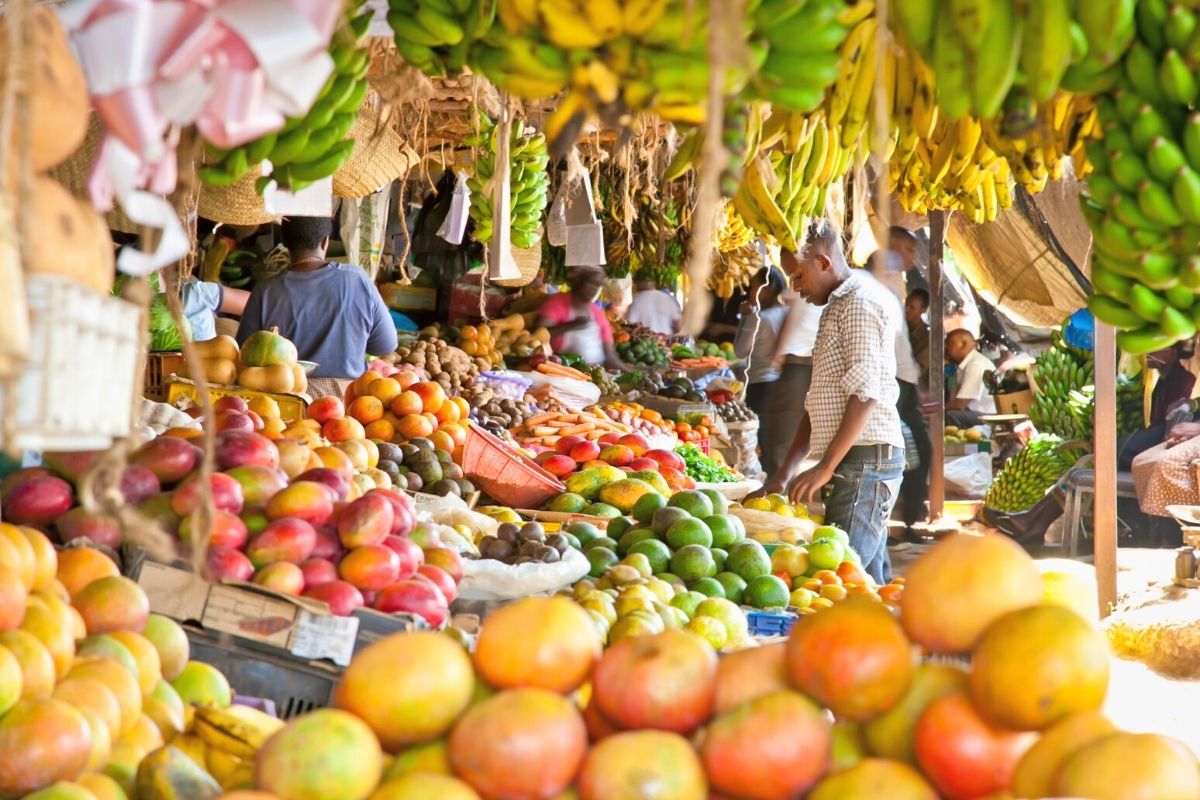 Nairobi has become Kenya's foodie destination, a place where traditional local foods mix with Indian, Arabian and Swahili influences. As a truly international city, Nairobi offers great restaurants but also fascinating markets and street food stalls that have become renowned around the country.
One of the best ways to experience Nairobi's culinary scene is to join a food tour. With the help of an experienced guide, you'll discover some of Keny's most famous delicacies, including ugali (maize flour porridge), mukimo (mashed potatoes and peas), nyama choma (African BBQ), supu (a vegetable soup with ginger, garlic, pumpkin and potatoes), and madafu (coconut water).
You'll be able to taste the famous local Tusker beer or drink a glass of sugarcane juice, try exotic locally grown fruits, and learn about the ingredients most commonly used in Kenyan homes.
It's also possible to end the tour at a local restaurant or to join a cooking class, where you'll learn to make your own mouthwatering dish in a typical Kenyan kitchen.
12 – Experience adventure and excitement with a day trip to Hell's Gate National Park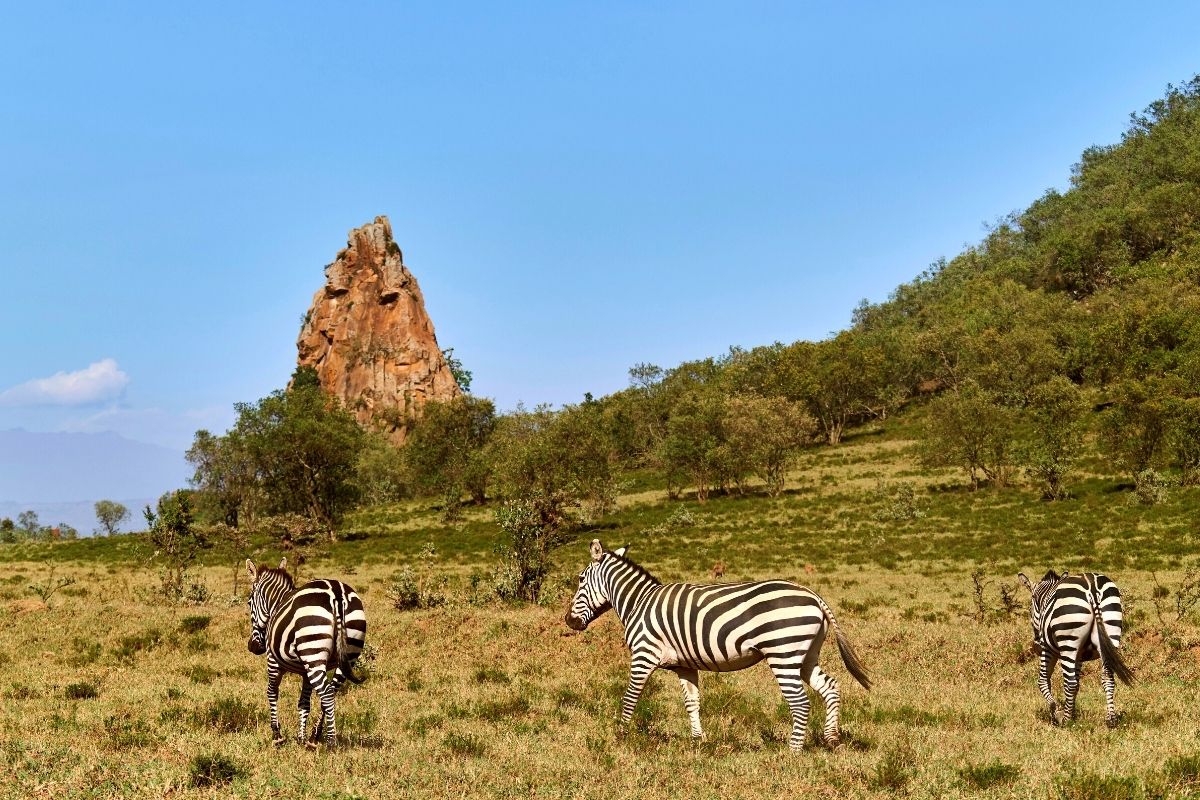 Located northwest of Nairobi, Hell's Gate National Park might be small (just 68 square km) but it makes up for it with its stunning red cliffs, many opportunities for rock climbing, and numerous hiking and bike paths.
In fact, the park is a popular destination for guided bike tours, which take you through the most scenic paths of the Great Rift Valley for an amazing chance to spot hippos and flamingos as you ride past cliffs, hot springs, and deep gorges. Some tours also include a stop at Lake Naivasha for an optional boat ride, and all tours include round-trip transfers from Nairobi.
There's also a Maasai cultural center and three rustic campsites within the park, as well as a large variety of animals such as zebras, hyenas, and African buffalo.
If the idea of a boat tour peaked your interest, consider a tour that starts at Hell's Gate before heading to Lake Naivasha for a refreshing one-hour boat ride where you'll come close to many species of birds and a large hippo population.
End your day at the Geothermal Spa, where you can soak your tired muscles in the hot springs and natural steams of one of the world's hottest underground springs.
13 – See Hollywood magic happen at the Karen Blixen Museum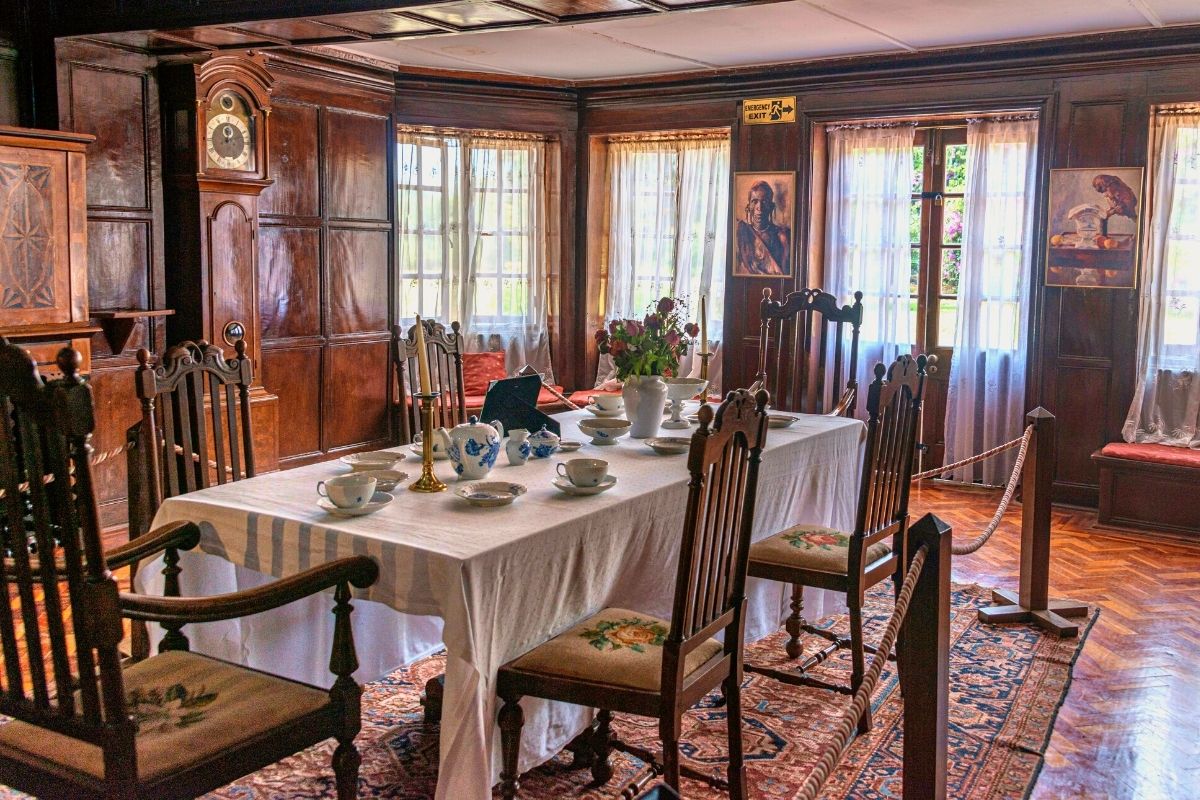 Danish Author Karen Blixen (whose life was made into the movie "Out of Africa") lived with her husband in a stunning estate less than 10 km from Nairobi. Here she helped run a coffee plantation and fell in love with a charming British aristocrat.
Blixen lived on the farm for an additional decade after separating from her husband, but sold it to return to Denmark after the death of her lover in an airplane crash in 1931.
Today, the bungalow-style house where she lived has been transformed into a museum, where visitors can see original items from Blixen's life but also mementos from the movie. If you haven't read her memoir (on which the movie is based), make sure you get a copy at the museum's gift shop, which also sells posters and crafts.
Tours of the museum are available throughout the day.
14 – Hike your way through the picturesque Karura Forest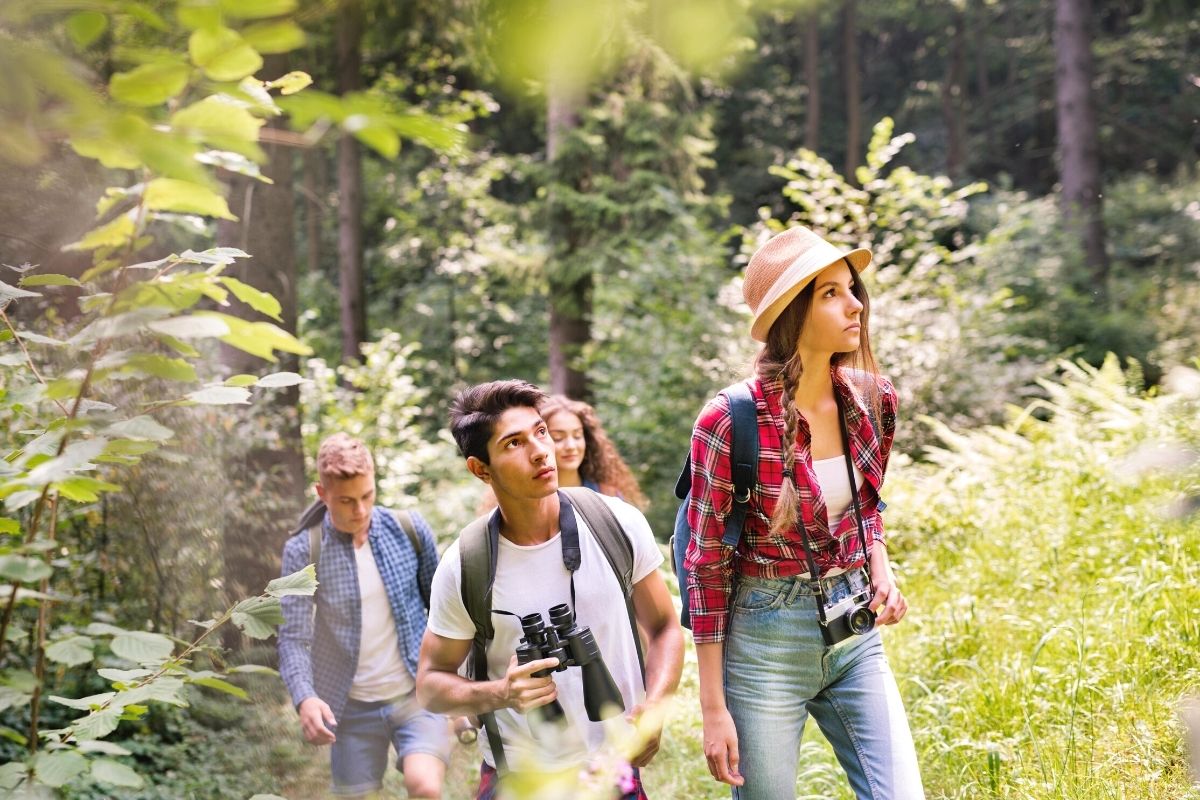 A massive 2,570 acre, Karura is Nairobi's largest urban forest. With over 50 km of nature trails perfect for walking and biking, the forest attracts people of all ages looking to escape the city noise in search of a green oasis.
You can explore on your own or book a hiking trip with a local guide to make sure you don't miss out on the forest's main attractions: a small bamboo forest, marshland, a refreshing waterfall, and some small caves.
The forest is home to many animals, including Colobus monkeys, dik dik (small antelopes), and African civets, so make sure you keep your camera easily available.
15 – Photograph the beauty of the Jamia Mosque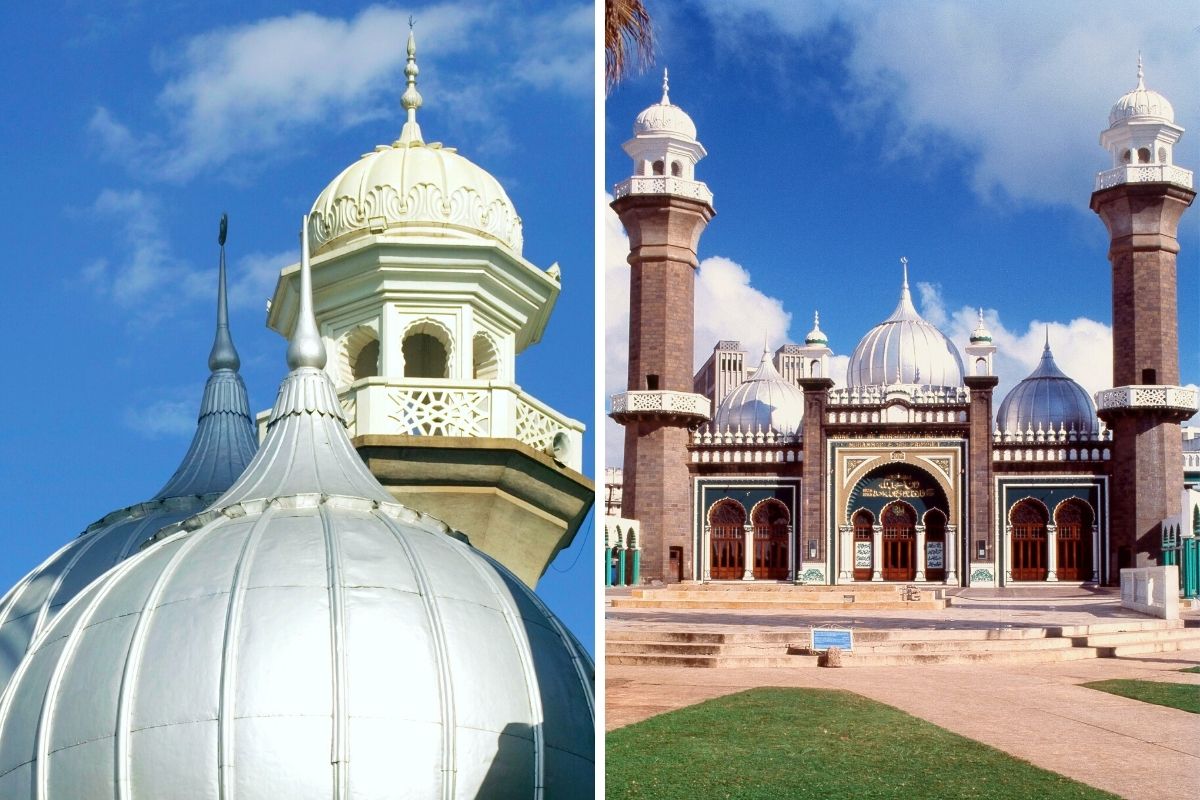 Built at the beginning of the 20th century, the mosque has been expanded and rebuilt over the years and can now accommodate up to 5,000 people.
A building with beautiful silver domes and minarets decorating the roof, it is now the largest mosque in Kenya and one of Nairobi's most iconic architectural masterpieces.
Visitors can tour the building and the small courtyard and fountain inside as long as it's not prayer time. It's a great place to take a quiet walk and snap a few pictures if you're in the area.
16 – Discover the beauty of the Maasai Mara on a multi-day trip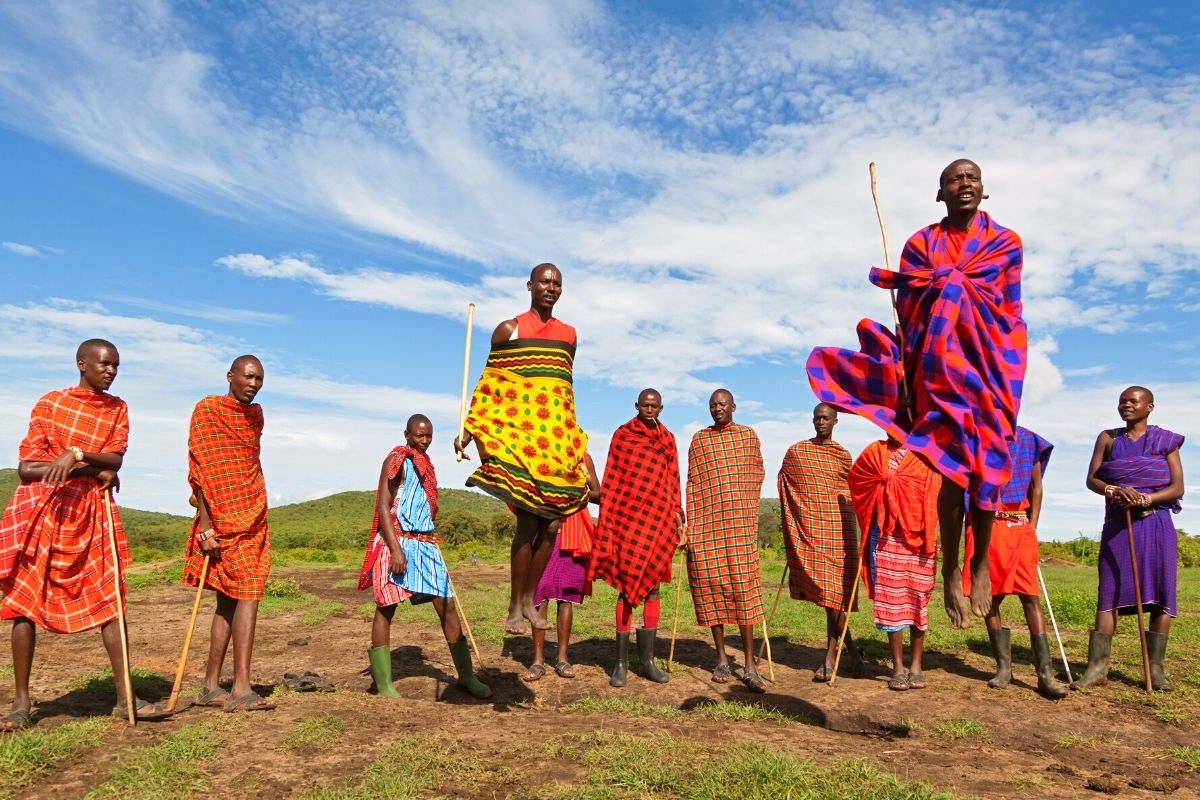 One of Africa's most important wilderness areas, the Maasai Mara is a massive 1,500 square km conservation area. The great wildebeest migration, which sees over 1.7 million wildebeest, half a million gazelles, and 250,000 zebras cross the Serengeti towards the Maasai Mara, is considered one of the natural wonders of the world.
As one of the most popular and significant safari destinations in the entire continent, the Maasai Mara has much to offer – from luxurious tent camps to game viewing to multi-day trips departing right from Nairobi.
While biking in the heart of the Maasai Mara reservation wouldn't be such a great idea because of large predators, there are plenty of places nearby you can explore on a bike, including Hell's Gate National Park, where you can visit a Maasai community and cross paths with giraffes and zebras. Some of these tours add hiking and boat rides on Lake Naivasha for a full day of adventure.
Want to see the beauty of the Maasai Mara from up above? You can catch a hot air balloon ride on its own or as part of a 3-day safari. Explore the park in a customized 4×4 with a pop-up roof one day, and rise up over the park the next to capture the early morning movement of the big animals from a bird's eye view.
Two-day airplane tours from Nairobi are also available. They include a 45-minute flight over the breathtaking Great Rift Valley before landing on an airstrip near the Masai Mara and being taken by car to your camp for the night. On the second day, you'll enjoy a sunrise game drive before flying back to Nairobi.
17 – Get lost in nature on the Oloolua Nature Trail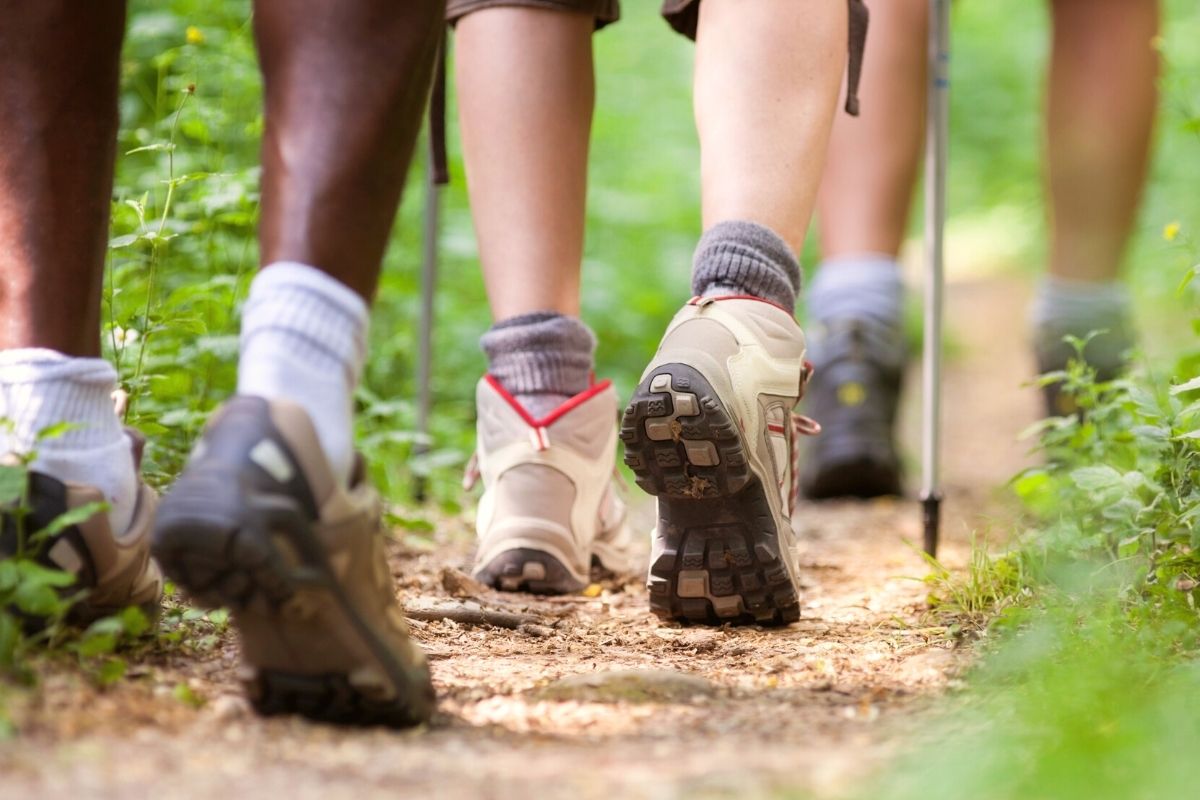 An unexpected green oasis in the heart of Nairobi, this beautiful 3.5 km loop nature trail is great for birdwatching, it's mostly shaded (so perfect for hot and humid days), and takes about 1 hour to complete.
In addition to a stream flanked by bamboo, a six-meter-tall waterfall, and a wooden walkway where you'll likely to cross paths with some Vervet monkeys, the trail also offers access to the Institute of Primate Research. You will run into a cave inhabited by bats, thick forest vines, and a papyrus swamp along the way too.
There's a picnic site available and benches along the stream, where you can take a break to enjoy the silence of the forest. A campsite is also available – you'll need to bring your own equipment and make reservations in advance to camp here.
18 – Learn timeless recipes during private cooking classes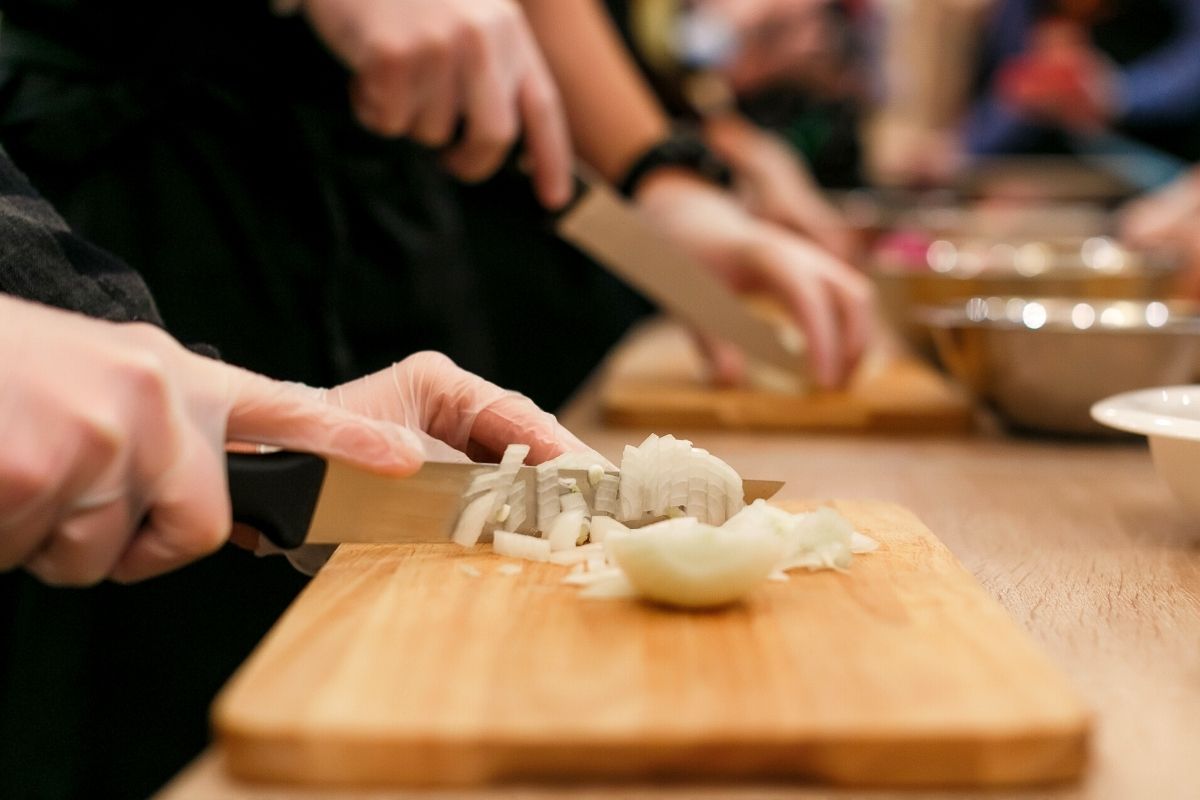 Learn how to make your own classic Kenyan dish when you join a cooking class taught by a local. Learn why Kenyan cuisine places such an important emphasis on not only flavors but also scents, go with your host to a local market to pick fresh ingredients and interact with local vendors as you get ready for your cooking experience.
Cooking classes in Nairobi are usually private or conducted in very small groups, so you can enjoy an authentic experience while creating the perfect homecooked meal right in your host's kitchen.
Prepare truly mouth-watering dishes (as these are usually private experiences, both meat-eaters and vegetarians can be accommodated upon request). After cooking, you will sit down with your host (and sometimes family members) to enjoy the meal and share stories to help you gain an insight into Nairobi's history.
19 – Escape the city to the Kiambethu Tea Farm on a day trip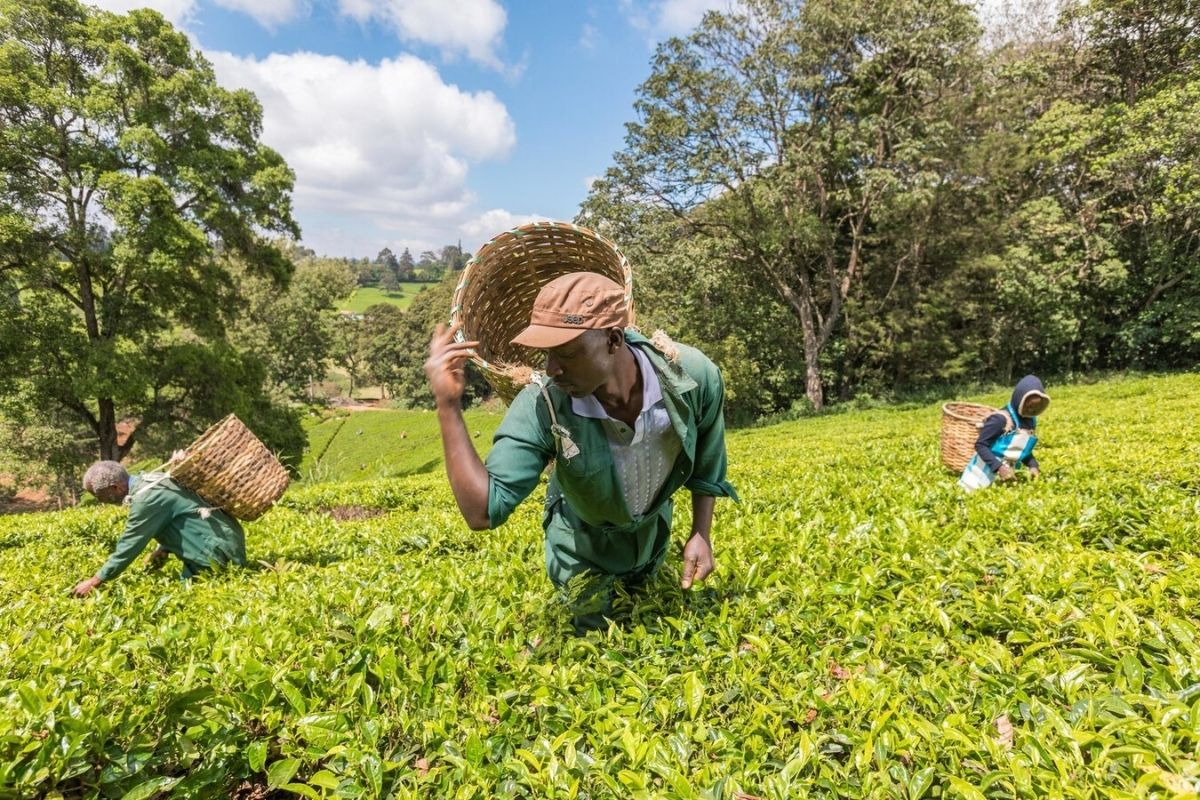 Opened in 1910, Kiambethu Tea Farm was one of the first commercial tea plantations in Kenya. The farm has remained in the same family since then and is now famous around the world.
Surrounded by indigenous forest and plenty of wildlife, the farm is a great place to learn about Kenya's tea growing heritage while touring the lush Ngong Hills tea fields.
All-day tours of the farm include a 3-course lunch, a chance to learn the art of perfectly brewed tea, and a walk into the surrounding forest, where your guide will point out native animals (including Colobus monkeys) and plants.
20 – Say a prayer at the Holy Family Minor Basilica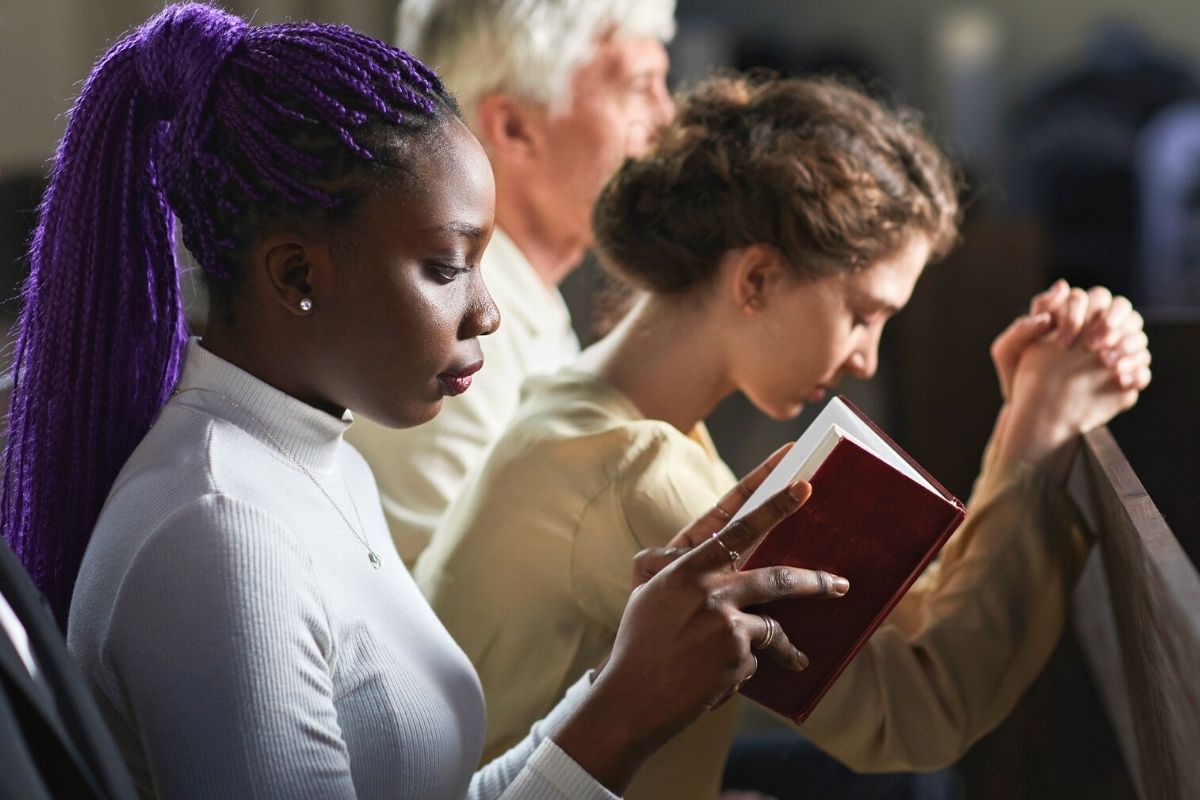 Once mostly visited by railway workers who lived and prayed here during the early 20th century, the cathedral played an important role in the development of Nairobi.
At the time it was built in 1904, it was the first stone building in town. Additions and reconstructions over the decades resulted in the modern church you see today, with a 30-meter tower and beautiful stained glass windows with steel frames.
Visitors can attend service throughout the week, but also visit one of the chapels at any time for a moment of solitude. The cathedral houses a bookshop.
21 – Shop at the best open-air markets in Nairobi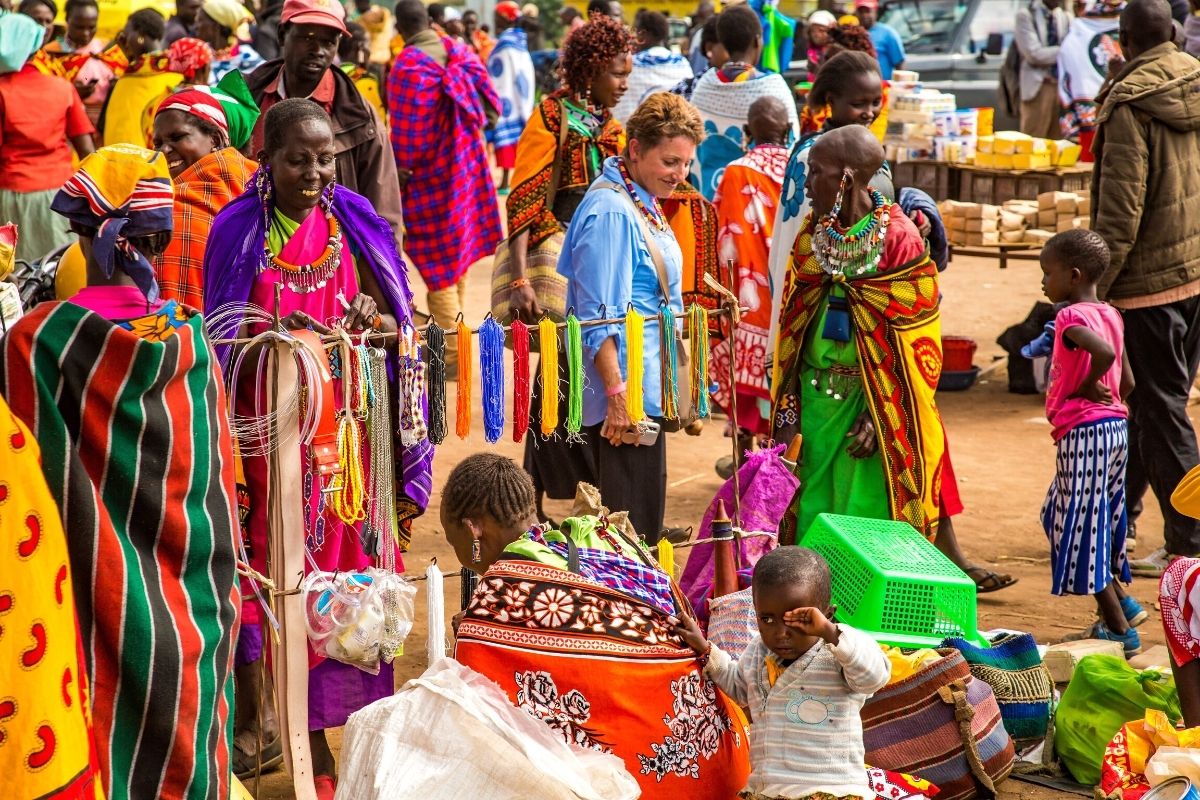 Kenya has a colorful market culture that includes everything from mitumba (flea markets) to food and second-hand markets. Open-air markets are where many of the locals go shopping, but they are also a great place for tourists looking for unique things to do in Nairobi.
The Saturday Maasai market is the place to buy fabrics, Maasai-inspired jewelry, and crafts. Be ready to bargain, though, items are usually overpriced because sellers expect you to ask for a discount.
Another great choice is Kariokor Market, which has over 200 stalls selling things like local textiles, leather products, and handmade baskets. Although it's technically a wholesale market, it will sell individual items to visitors.
If you're really hoping to score a bargain, the second-hand Toi Market (located on the outskirts of the Kibera slum) is your best option. It used to be a lot larger before it was razed in 2018, but the new version of the market isn't that small either and it offers lots of second-hand clothes, fresh fruits and veggies, and more.
22 – Admire the work of local artists at the Nairobi Gallery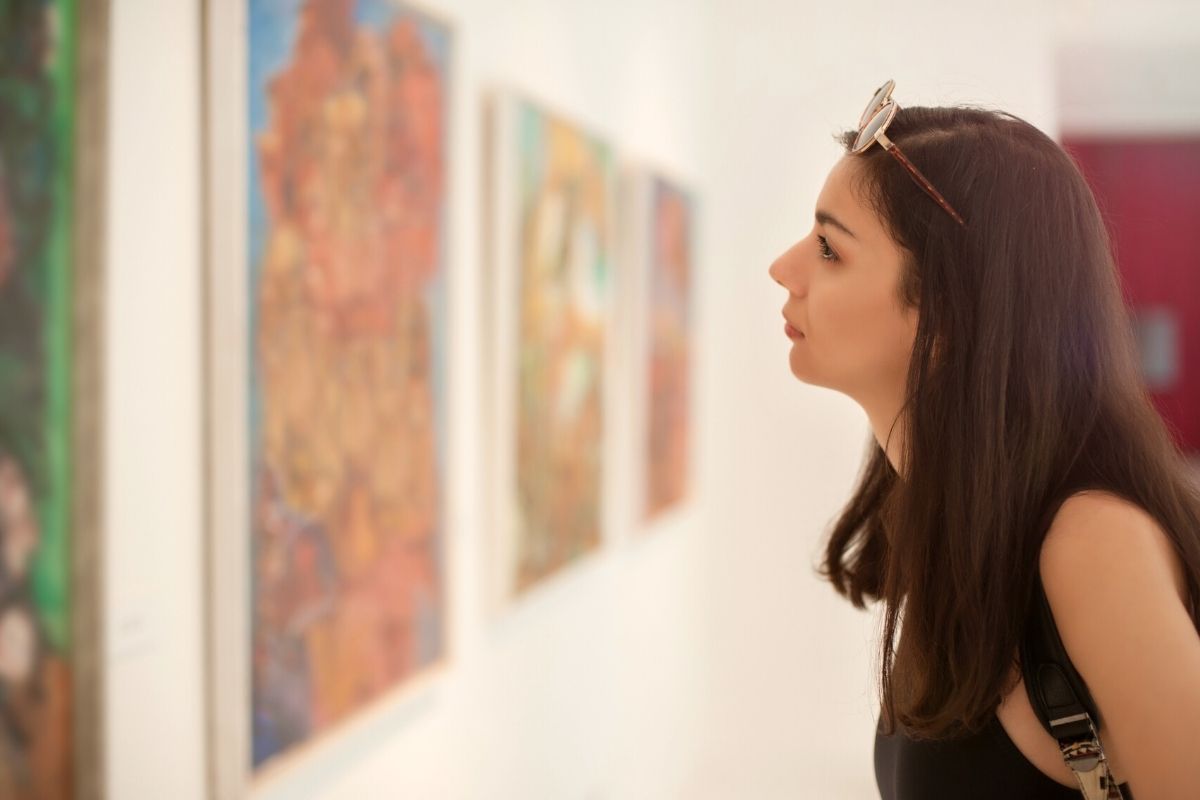 Focused on African art, the Nairobi Gallery holds a permanent collection but also focuses heavily on contemporary and temporary exhibits. The building housing the museum was built in 1913 and has been declared a national monument.
Some of the most significant artifacts in the collection include items belonging to Joseph Murumbi (a former Kenyan politician), traditional African weapons and jewelry, handmade furniture, a large collection of textiles and vestments, trade beads, and paintings and sculptures by Kenyan artists.
Temporary exhibitions have focused on women's artists and special presentations by artists from neighboring Tanzania.
23 – Hike to the top of Mount Longonot on a day trip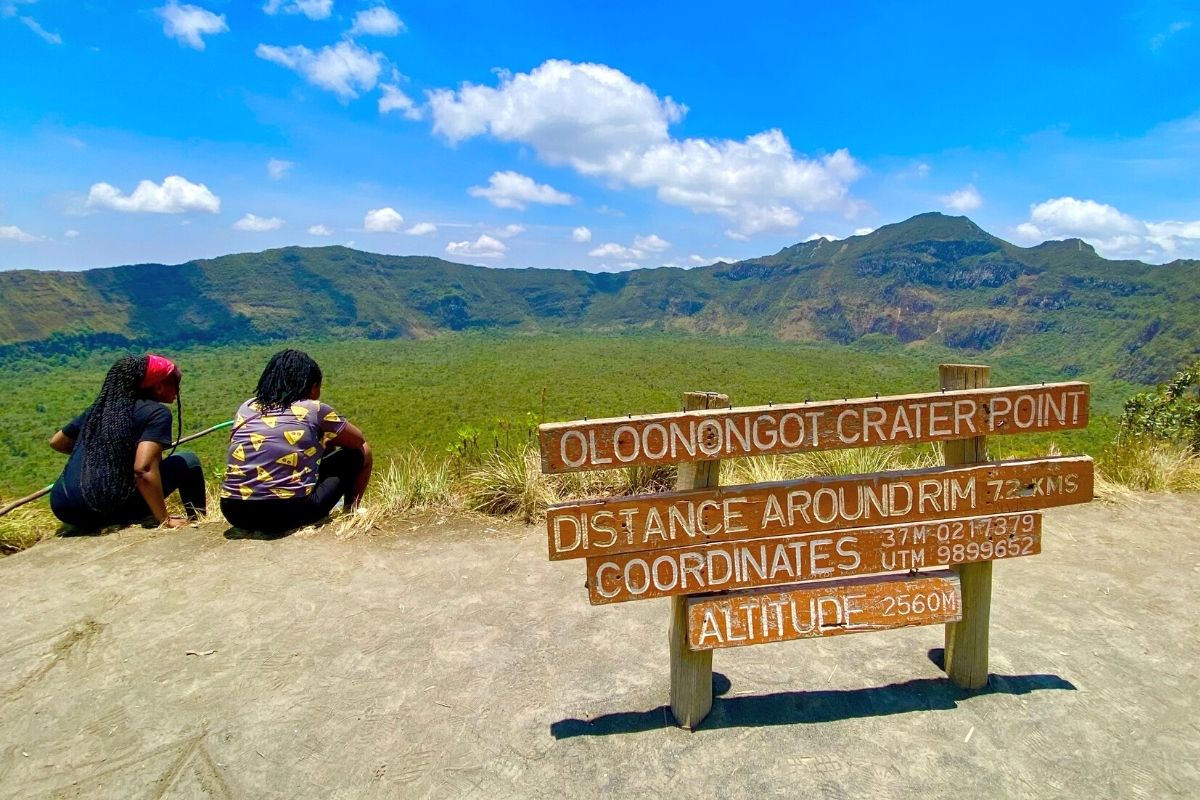 If you have your heart set on climbing while in Kenya (and Kilimanjaro seems out of reach), the extinct volcano of Mount Longonot might be your best shot.
While strenuous and steep, the hike to the top of the volcano is just 9 km long and offers stunning views that are the perfect excuse to stop for a photo and catch your breath.
Even better, a guided hiking tour can get you to the top of Mount Longonot in about five hours. Join a small group or book a private tour and let your expert guide take you through scenic stops as you begin the ascent.
You'll start as early as 6am to avoid the peak heat of the day and enjoy amazing views over the Great African Rift Valley when you reach the top. Some tours will add a trip to Lake Naivasha at the end of the day before you return to Nairobi.
24 – Admire the views from the Kenyatta International Conference Centre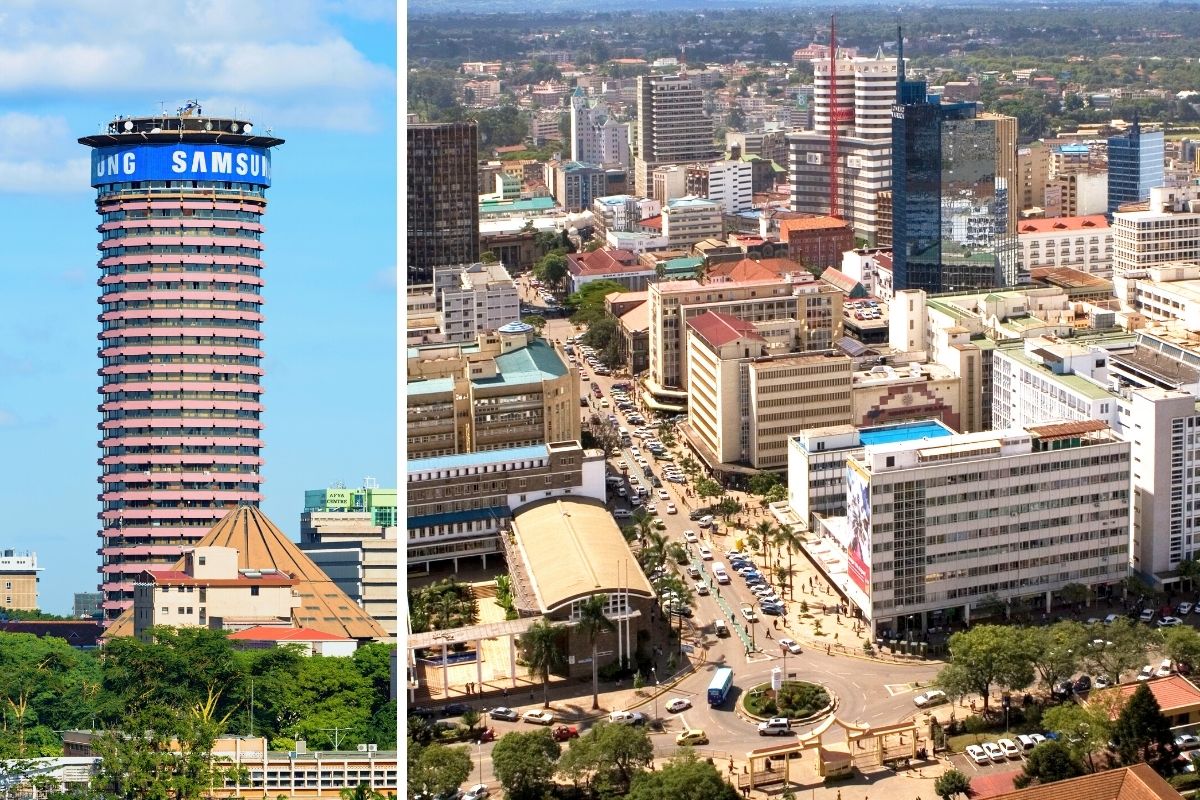 Although there are taller buildings in Nairobi, none of them beat the amazing views you'll get from the top of the Kenyatta International Convention Centre (KICC).
Climb to the roof of the 30-story building for 360-degree views over Nairobi and its many structures and parks. Access is allowed till 8pm so you have a chance to see the sun falling over the city.
The building is mostly used for conferences, exhibitions and special events, so it's worth checking if something interesting is happening when you're there.
KICC is a popular stop in city tours, which will also take you to other famous sights, including the Railway Museum, the Nairobi National Museum, and a Maasai market. This is a great way to learn more about the real, local Nairobi and its history.
25 – Go rafting on the Sagana River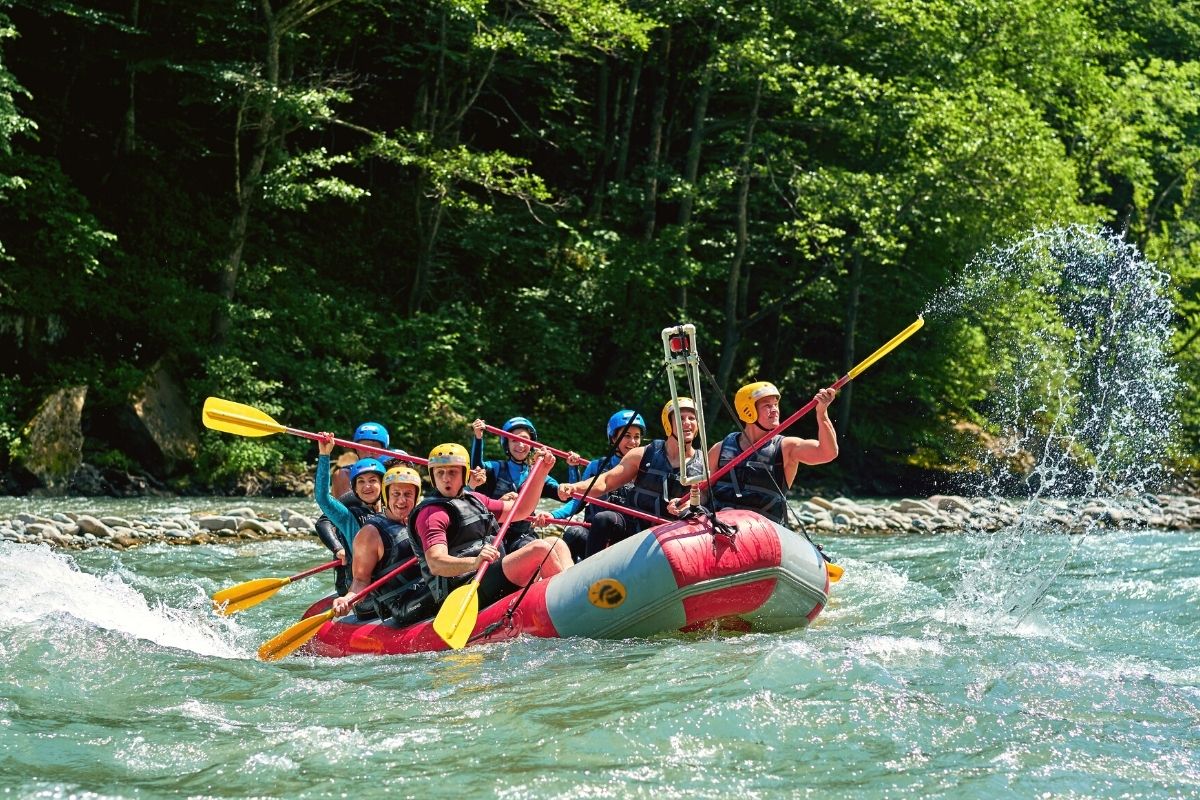 Located north of Nairobi, the Sagana area is home to Kenya's longest river and a very popular destination for water sports, especially white water rafting.
For a day full of adrenaline-pumping adventure, book a day trip to either Sagana River or River Kelani, where your guide will provide you with all the equipment needed for a full day of fun riding the rapids. Stop for a nice lunch near the river, enjoy some swimming, and visit the place where parts of the 1957 epic war film The Bridge on the River Kwai were filmed.
Some tours include professional photos taken by the tour company, so you can just put your camera down and enjoy the ride.
26 – Take a peek into the past at the African Heritage House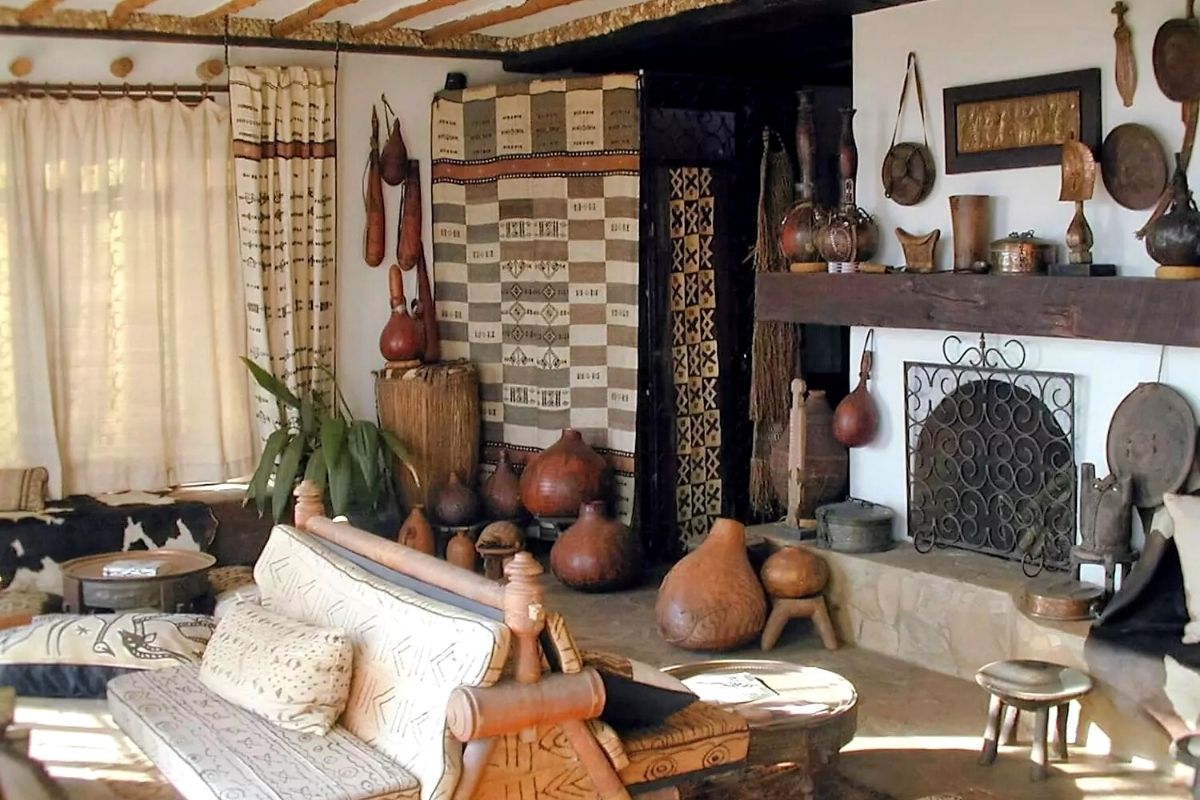 Overlooking the Nairobi National Park, this magnificent building was designed to preserve and promote original mud architecture. The striking home features traditional details inside too, with fabrics, doors, and even a courtyard derived from African artistry.
Originally designed to house objects from the Turkana tribe, it now displays hundreds of items from across the continent – from handwoven fabrics and ceremonial robes to clay vessels and brassware, silk batiks, pink stone floors from the Maasai Mara, and decorative wool wall panels.
Events and festivals are held here during the year, including the famous Kenya's African Heritage Festival, which features dancers and musicians. Lunch and sunset dinners are available in the verandah, and it's also possible to stay overnight in one of the rooms.
27 – Meet rare animals on a multi-day trip to Aberdare National Park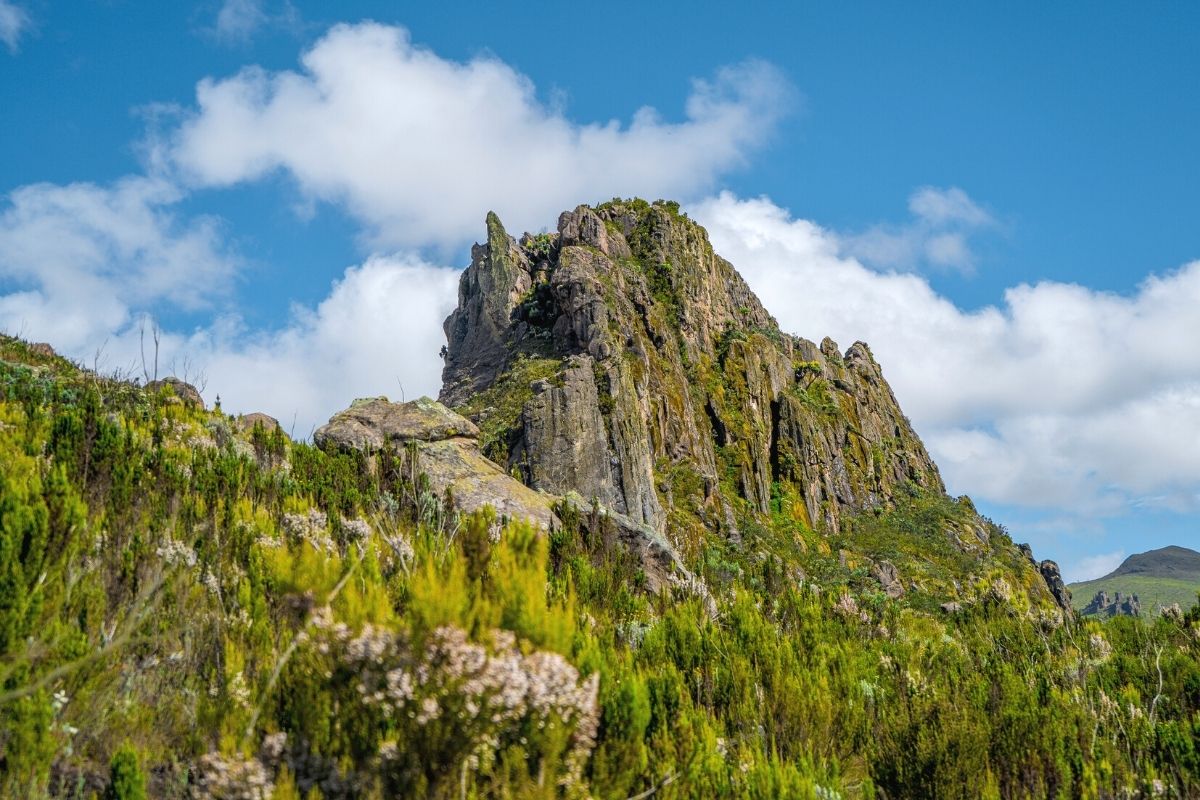 At just under 800 square km, this protected area isn't one of the biggest in Kenya, but it's certainly one of the most beautiful. British monarchy used to vacation here in the 1950s, attracted by the park's stunning ravines and waterfalls, open moorland, thick rainforest vegetation, and a large number of elephants and black rhinos. Aberdare National Park is also home to the very rare black leopard and black servals.
While many of the parks near Nairobi are open, flat savannah, the Aberdare National Park's lush surroundings mean there's a huge number of activities you can pursue here – from jungle hiking to nature walks to horseback riding safaris.
Located about 3.5 hours from Nairobi, Aberdare National Park is just a bit too far away for a day trip. The good news is that this means a multi-day tour is the best way to explore the park (and even to combine it with other destinations in Kenya's central highlands).
Enjoy overnight game viewing from your unique tree hotel, visit the Samburu Trails, enjoy early morning game drives, and stop by a local Samburu village. Longer tours often include the Maasai Mara and Lake Nakuru.
28 – Tour the amazing Kazuri Beads Factory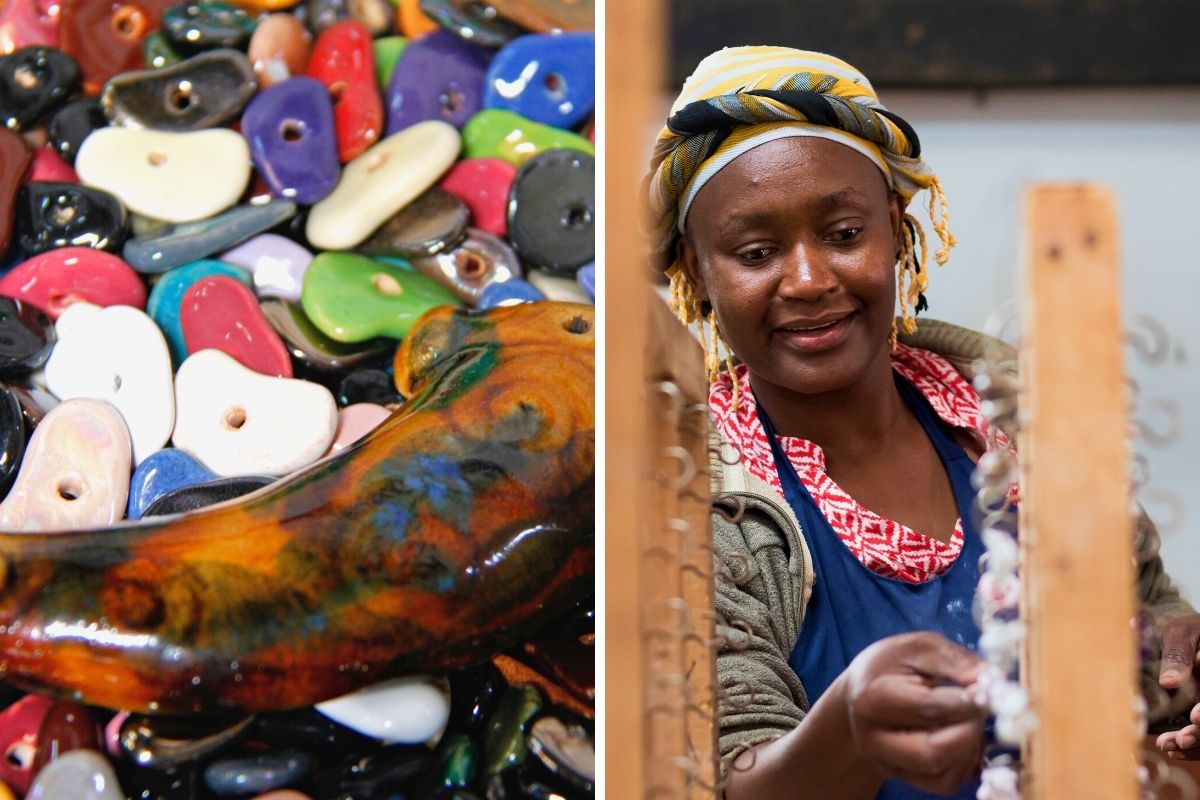 The Kazuri Bead Factory produces handmade, hand-painted ceramic beads used to create bracelets and necklaces. Kazuri produces its own handmade jewelry that's sold around the world, but they also sell loose beads for crafters who would like to create their own designs.
Kazuri founder Lady Susan Wood started the factory as a tiny project to help local single women back in the 1970s. What was originally a small project in a shed behind her house has turned into a major factory employing over 300 women.
A tour of the factory is a great way to see the women at work in the bead-making process, including the beads being hand-shaped, put in the kilns, and painted by hand. The tour also includes a stop by the shop so you can find a souvenir to take home.
29 – Spend an afternoon discovering great parks in Nairobi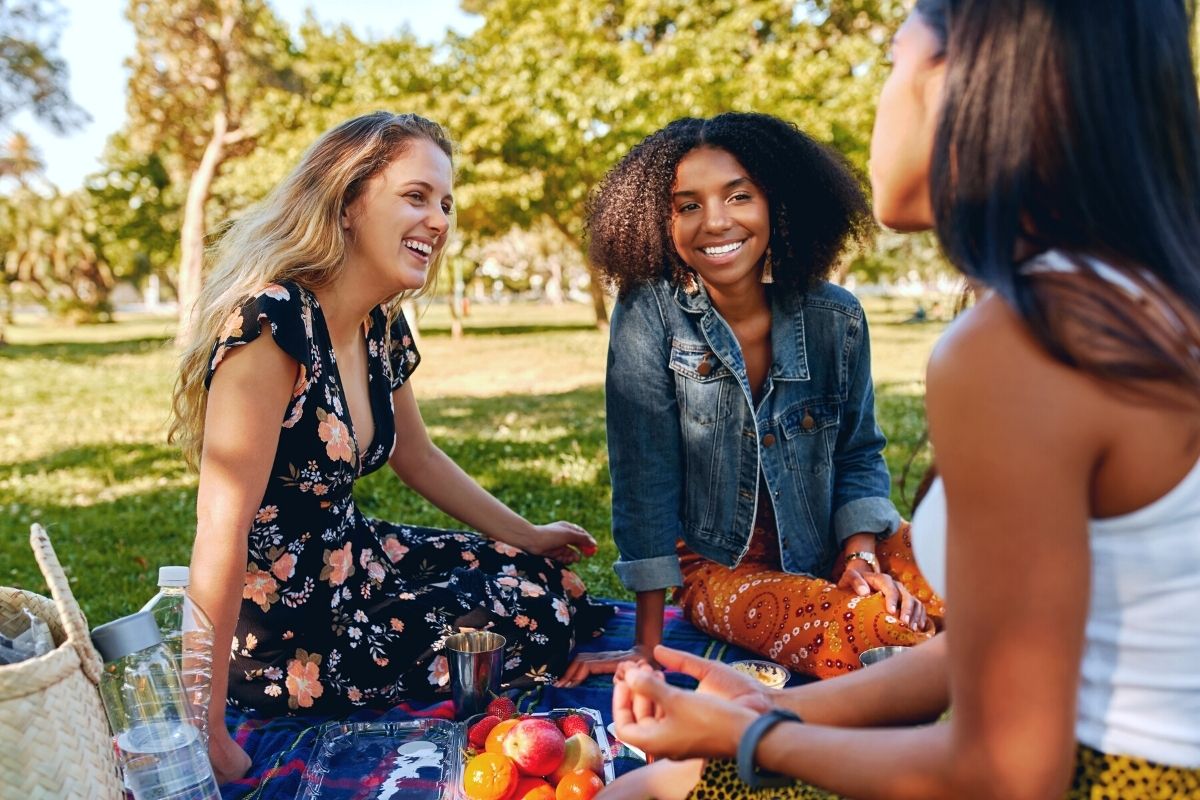 Looking for some outdoor things to do in Nairobi? The city has plenty of green spaces for a quick escape in between great tours and non-stop adventures.
At over 20 acres in size, Central Park Nairobi offers plenty to do, including horseback riding and space for picnics. Despite its name, City Park feels less urban, a serene escape where Sykes monkeys like to hang out and you'll find plenty of threatened endemic plant species.
If you're looking for a place to BBQ right by the water, Evergreen Park is a good option (there's a fee to enter the park). Or head to Uhuru Park, a massive recreational park that features a lake (and boats for rent) and colorful areas filled with flowers. Despite the similar name, the Uhuru Gardens Memorial Park is a smaller commemorative park with monuments and a fig tree marking the spot where the Kenyan flag was first raised after independence.
The August 7th Memorial Park is a different kind of park, an oasis of peace in chaotic Nairobi and a symbol of hope to honor those who lost their lives in the 1988 terrorist bombing of the US embassy. Visitors can stop by the Peace Memorial Museum and stop by the Memorial Wall.
Want to explore several parks in a day? Join a walking tour to explore the unseen side of Nairobi.
30 – Zipline over Ngong Hills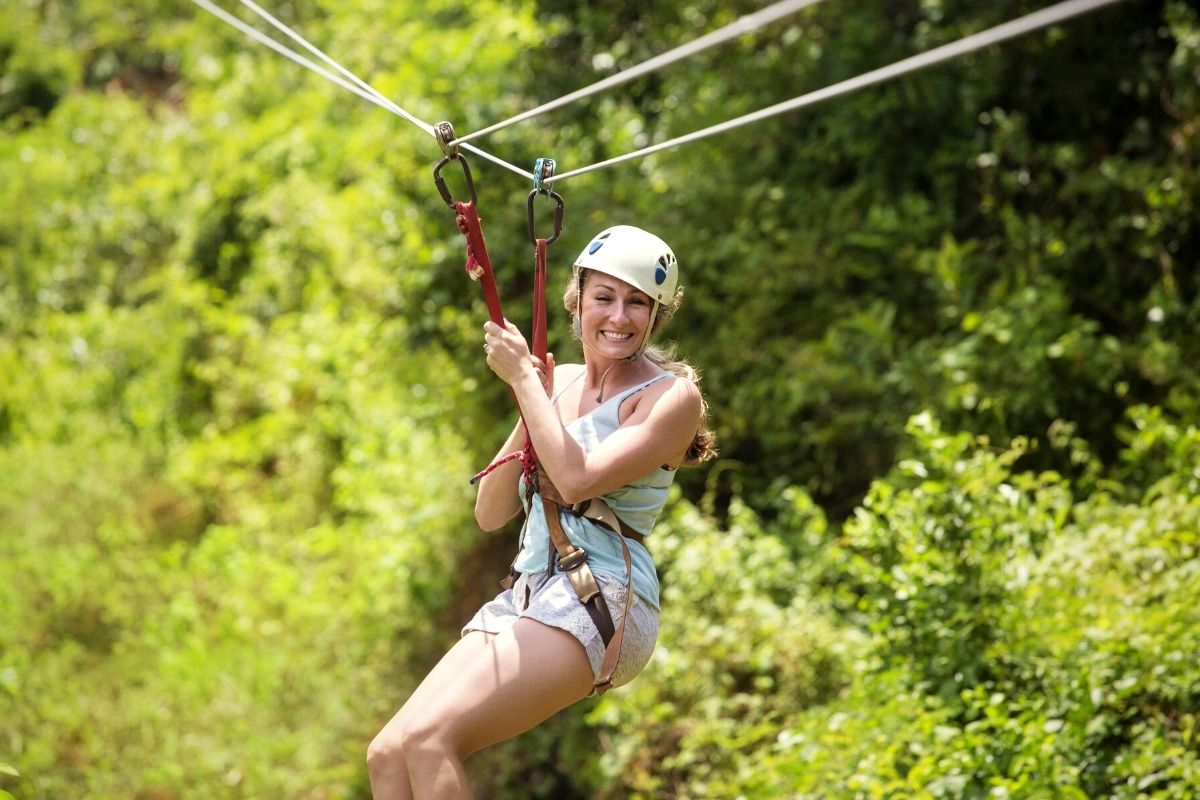 Overlooking the Great Rift Valley, the Ngong Hills are green, lush hills perfect for hiking – and even more perfect for ziplining.
For a perfect full day of fun, combine both experiences with a guided tour that takes you on a hike over the hills. Hikes are adapted to the needs and levels of the group, so don't worry if you're a beginner or not ready for a long happy. The undulating hills have easy and fun to hike and you'll have great open views over the surroundings.
From there, get back to the starting point for the second part of your adventure: an adrenaline-filled flight over the treetops. The zipline course will give you a great bird's-eye view over the hills.
31 – Explore the past at the Kenya National Archives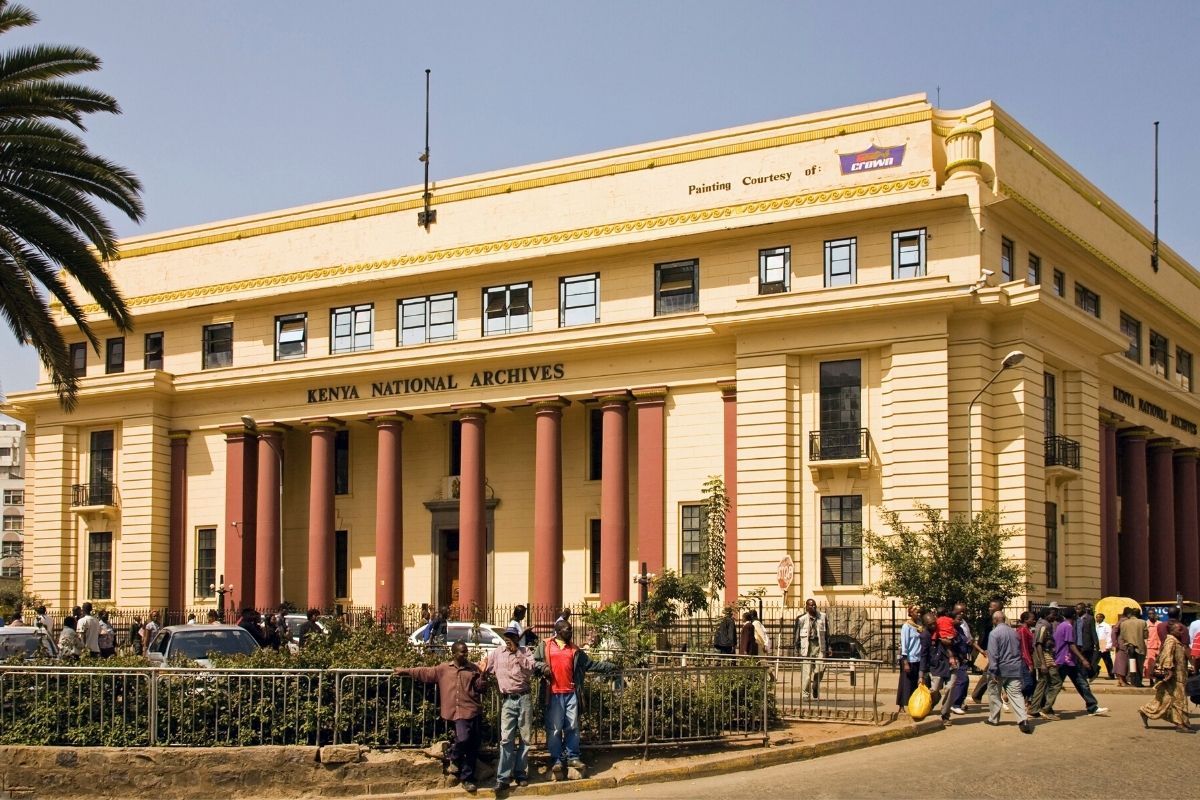 Established almost 60 years ago, the Kenya National Archives now holds over 4,000 volumes of records dating back to colonial times, ancient art collections, and correspondence. Although the archives can be accessed through special arrangement for research purposes and references, the main attraction here is the ground floor of the building.
The archive's ground floor has been transformed into the Murumbi gallery, where a collection of Pan-African art, tribal masks and weapons, stunning jewelry, and colorful textiles (much of it once belonging to former vice-president Joseph Murumbi and his wife) are exhibited. Tour guides at the gallery will help bring the collections to life, as well as introduce you to the important work Murumbi did for the people of Kenya.
32 – Climb Kilimanjaro, Africa's tallest mountain, on a multi-day trip
Mount Kilimanjaro is the tallest mountain in Africa and one of the Seven Summits, the ultimate climbing list that includes the highest mountains of each of the seven continents.
Although it stands at an impressive 5,895 meters high (making it the fourth tallest of the 7 Summits), Mount Kilimanjaro is considered the easiest to climb out on the list due to its non-technical nature.
This doesn't mean it's something you can do on your own – high altitude and a multiple-day climbing route with an extremely difficult last night to the summit makes this a challenge only for well-trained climbers. For those up to the challenge, there are multi-day tours that last either 6 or 8 days, depending on which route you're climbing.
If you're not up for the arduous climb, there are tours available to the foot of Mt. Kilimanjaro, where you'll not only get amazing views but also get to explore the Amboseli National Park, where you'll encounter elephants, lions, and large flocks of flamingos.
33 – Go hiking on stunning Mount Kenya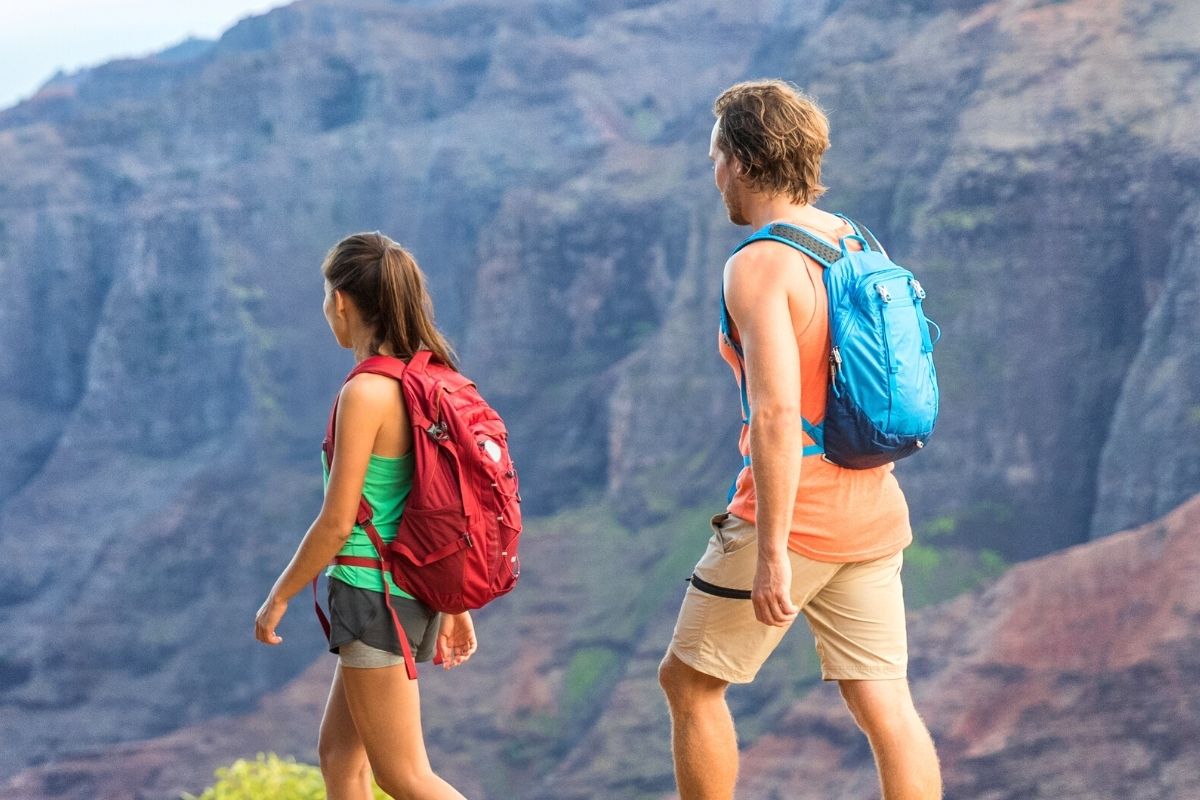 Africa's second highest mountain stands at 5,199 meters tall. With forested slopes and the Mount Kenya National Park protecting the area around the mountain, Mount Kenya has preserved a great flora and fauna diversity. A number of ethnic groups live here as well, including the semi-nomadic Maasai and the Kikuyu, Kenya's largest ethnic group.
While many arrive on Mt Kenya with climbing aspirations, the mountain actually offers a lot more. From 4WD road tours to mineral springs to safaris and guided hikes.
Mount Kenya actually offers three possible summits on three different peaks. Batian peak is just slightly lower than Kilimanjaro and attracts mostly advanced mountaineering enthusiasts ready for a very technical and difficult route.
The middle peak, Nelion, is just slightly easier but still requires multi-pitch rock climbing and is not a good option for beginners. The lowest of the three is Point Lenana, which attracts mostly hikers (no technical climbing required).
Even on the easiest routes, you'll still need several days to reach the summit, so come ready to overnight in mountain huts as your body gets used to the altitude. Guided tours often take the Sirimon or Chogoria route for the 5-day hike up the mountain, as these offer some of the best views.
34 – Discover the best coffee shops in town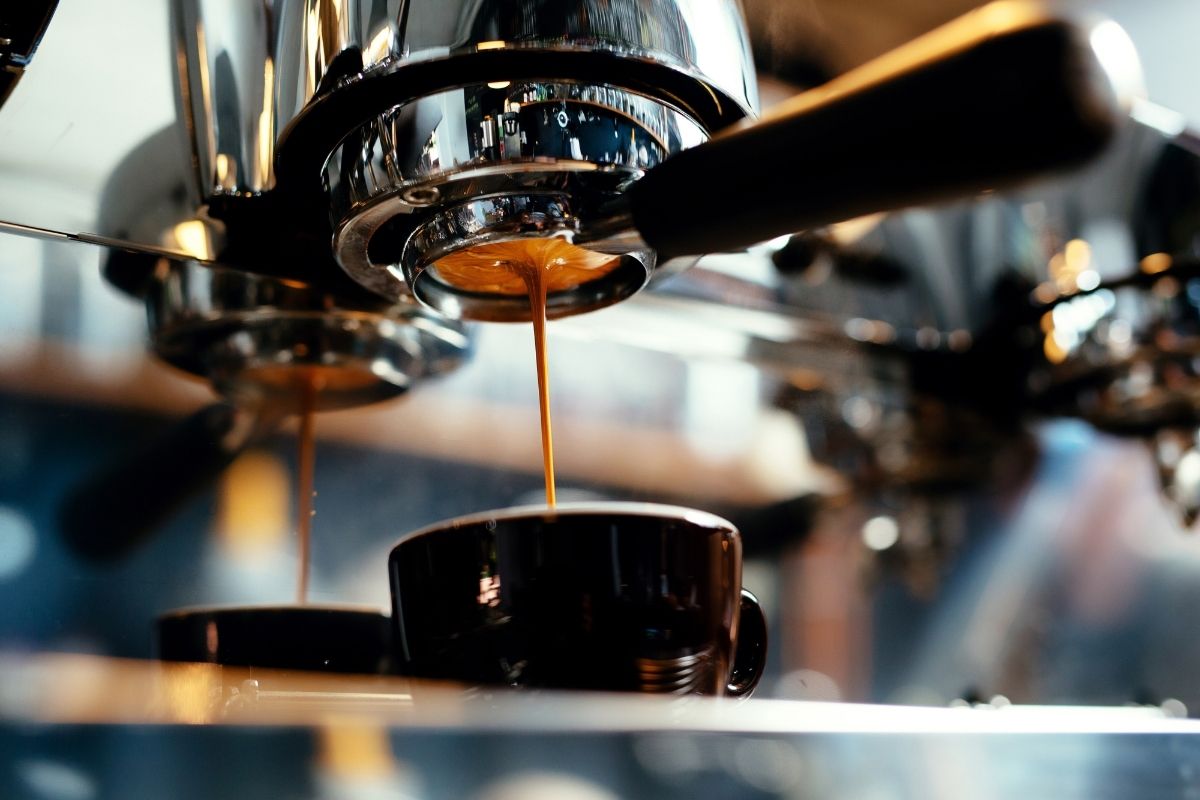 Kenya has a long tradition of coffee production – primarily in the form of intense, full-body beans. In fact, Kenyan coffee is considered one of the best in the world. Whether you're taking some beans home with you or not, you should definitely at least stop by some cafes in Nairobi to savor the local production.
As one of the oldest coffee shops in Nairobi, Java House is worth a visit. Although that single little coffeehouse has grown into a major chain with over 60 locations, they still brew real Kenyan coffee here, so visit any branch for a cup and some pastries.
Another oldie is Gibsons Coffee House, which produces sun-dried ethical coffee.
Artcaffé (famous for its top-of-the-line bakery) and Tin Roof Café (which has a great menu that includes everything from smoothies to wraps) are also great places to stop by.
35 – Try a jeep tour for an amazing off-road adventure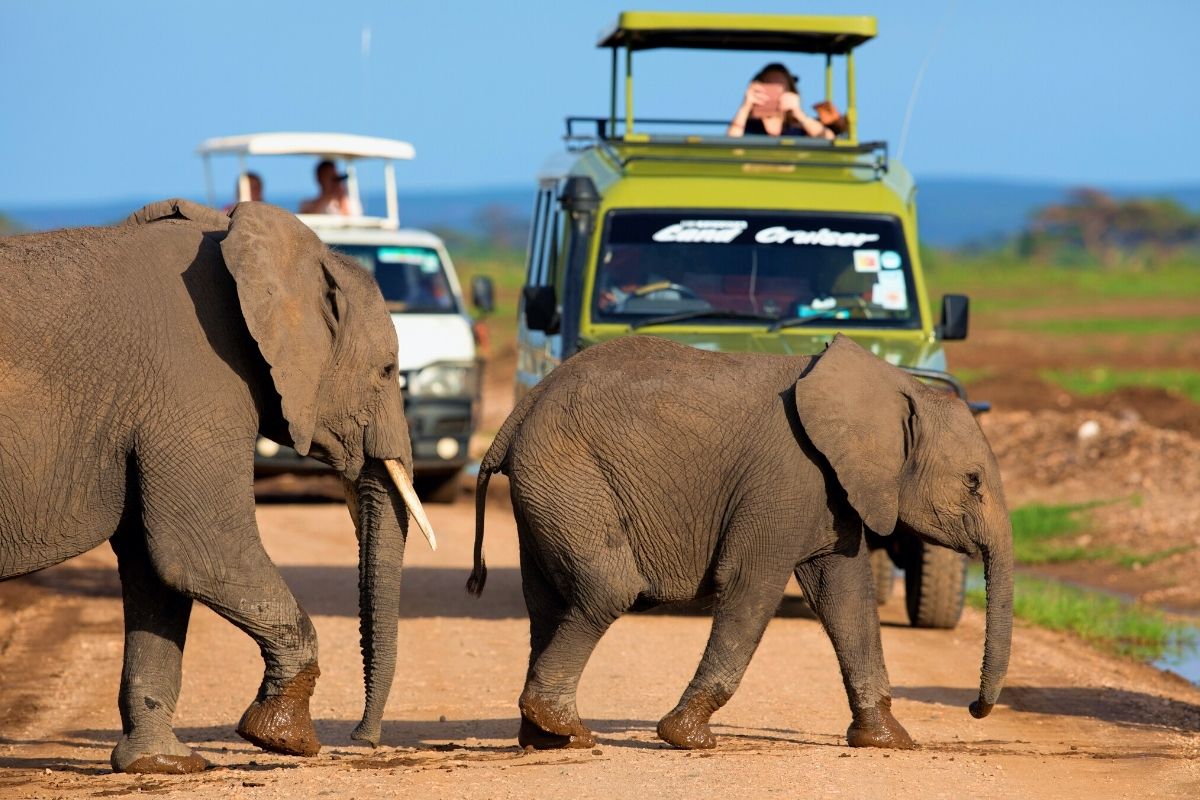 Ready for an off-road adventure to remember? Jeep tours heading to Samburu, Lake Nakuru, and the Maasai Mara offer a unique chance to access places you wouldn't be able to truly experience in a regular vehicle.
Most jeep tours are multi-day trips where a professional guide will take you to the faraway corners of the best game reserves for the adventure of a lifetime.
See hippos, black rhinos, giraffes, and lions on your game-watching drives before checking in at a lodge or tented camp for the night. You'll have a chance to see the Big Five – lions, leopards, buffalos, rhinos, and elephants – and to get up close to flamingos and an assortment of birdlife.
Some of the longer tours (5 days or more) will fit several of the major national parks into one tour so you can see more of Kenya's wildlife day and night.
36 – Travel back in time at the Nairobi Railway Museum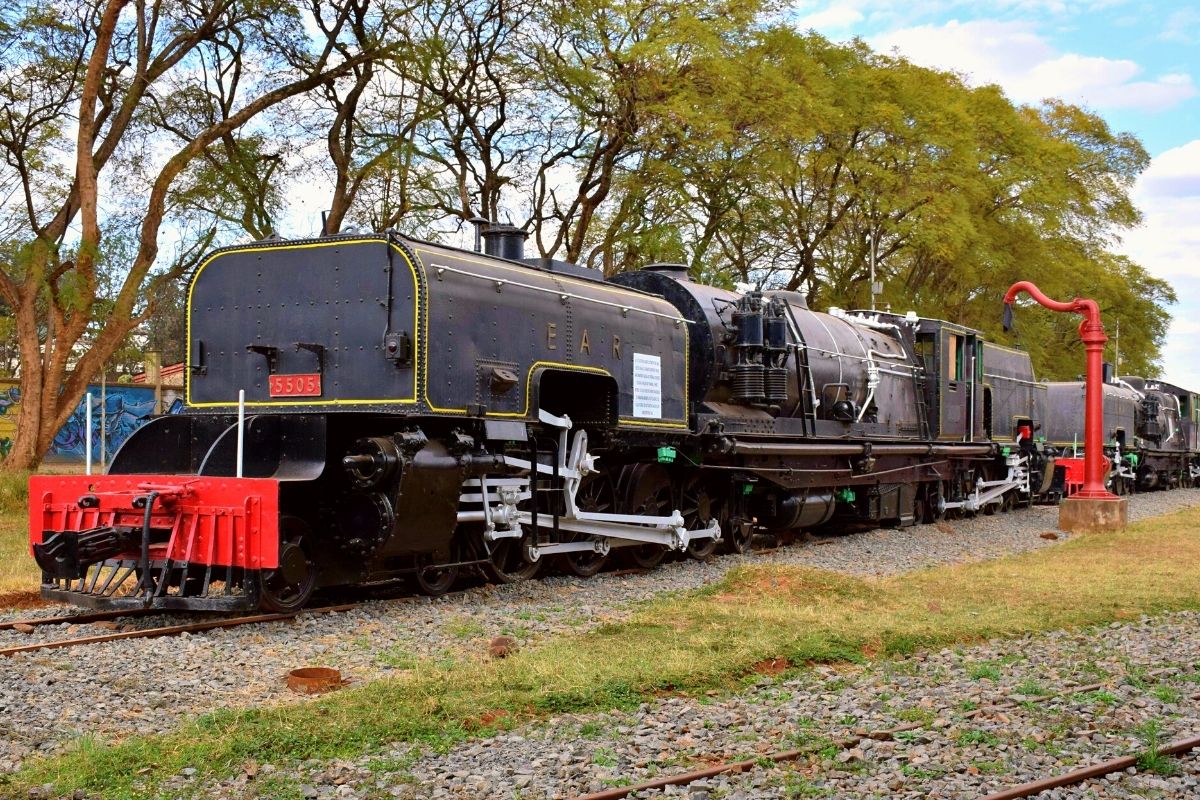 Between 1948 and 1977, the East African Railways merged several train lines into the Kenya-Uganda railway to provide transportation and shipping services using powerful steam locomotives. The railway was instrumental to the development of Nairobi, so a visit to the museum is a great way to understand part of the city's history.
When the EAR was dissolved in 1977 and the rail network broken up into different sections, many of the locomotives and carriages were retired and now form the main part of the collection at the museum.
In addition to three working locomotives (which require an appointment to view), the Nairobi Railway Museum also has a number of display locomotives, passenger coaches, a working miniature railway, engines, and exhibits with details about rail history.
The beautiful locomotive 301 on display here was used in the filming of the movie "Out of Africa."
37 – Tee off on Nairobi's world-class golf courses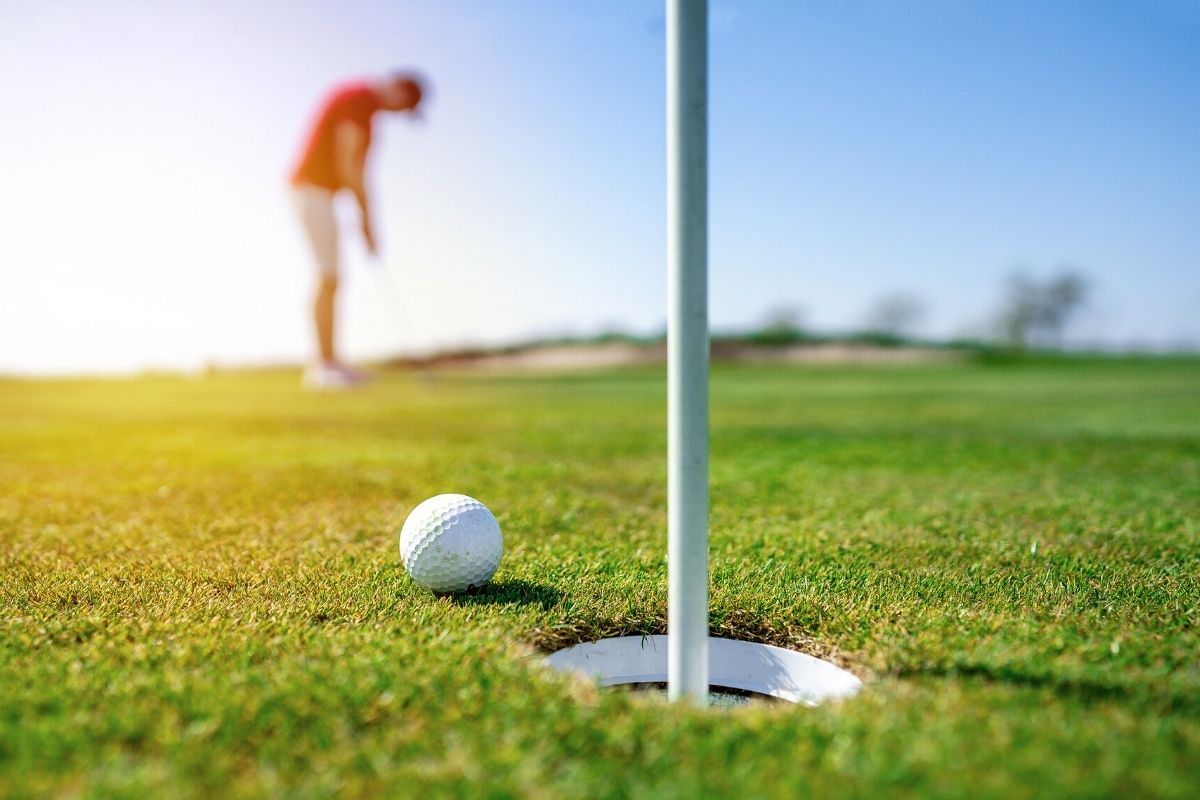 Nairobi and its surroundings have a significant number of golf courses to match every budget and playing level. From the Royal Nairobi Golf Club (considered the ultimate urban golf destination in the country) and its stunning views of the Kilimanjaro on clear days, to the Victorian-themed Windsor Golf Hotel & Country Club, Nairobi's golf scene will pleasantly surprise you.
Try the Karen Country Club, built on the former Karen Blixen's coffee estate, if you're visiting with family. It offers a 18-hole championship golf course as well as a swimming pool and ongoing activities for all ages.
There's also the exclusive Muthaiga Golf Course, famous for its beautifully landscaped greens, and Sigona Golf Club, located in a peaceful area next to nature.
38 – Meet creatures big and small at the Ngong Road Forest Sanctuary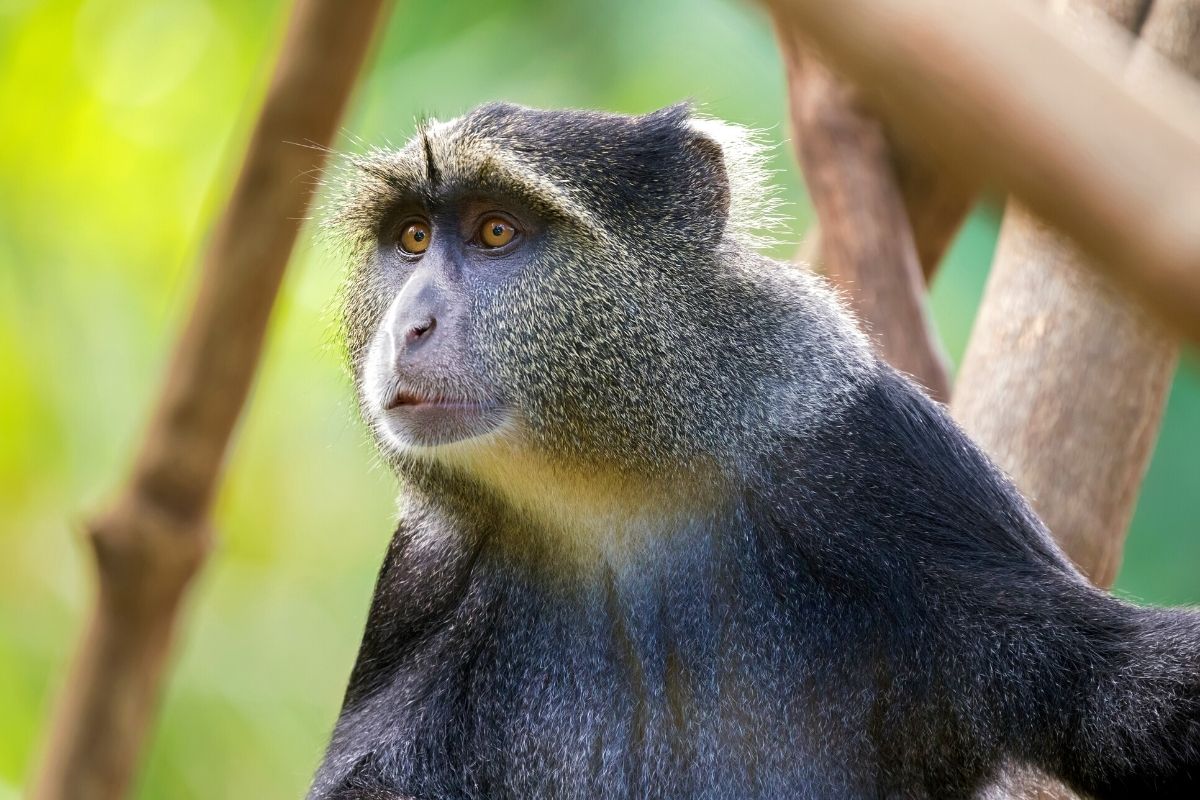 Located within city limits, the Ngong Road Forest Sanctuary is home to a large number of animals that roam the trees, volcanic tuffs, and shallow valleys freely.
Bring binoculars and have your camera ready – you'll spot over 100 different bird species, all kinds of reptiles (watch out for the cobras and phytons), and a large number of mammals, including sykes monkeys, leopards, and warthogs.
In addition to trails for hiking and running, there are also plenty of other recreational options to keep you entertained, including rope obstacle courses and guided animal-watching tours.
39 – Spend a few hours cooling off at Maji Magic Aqua Park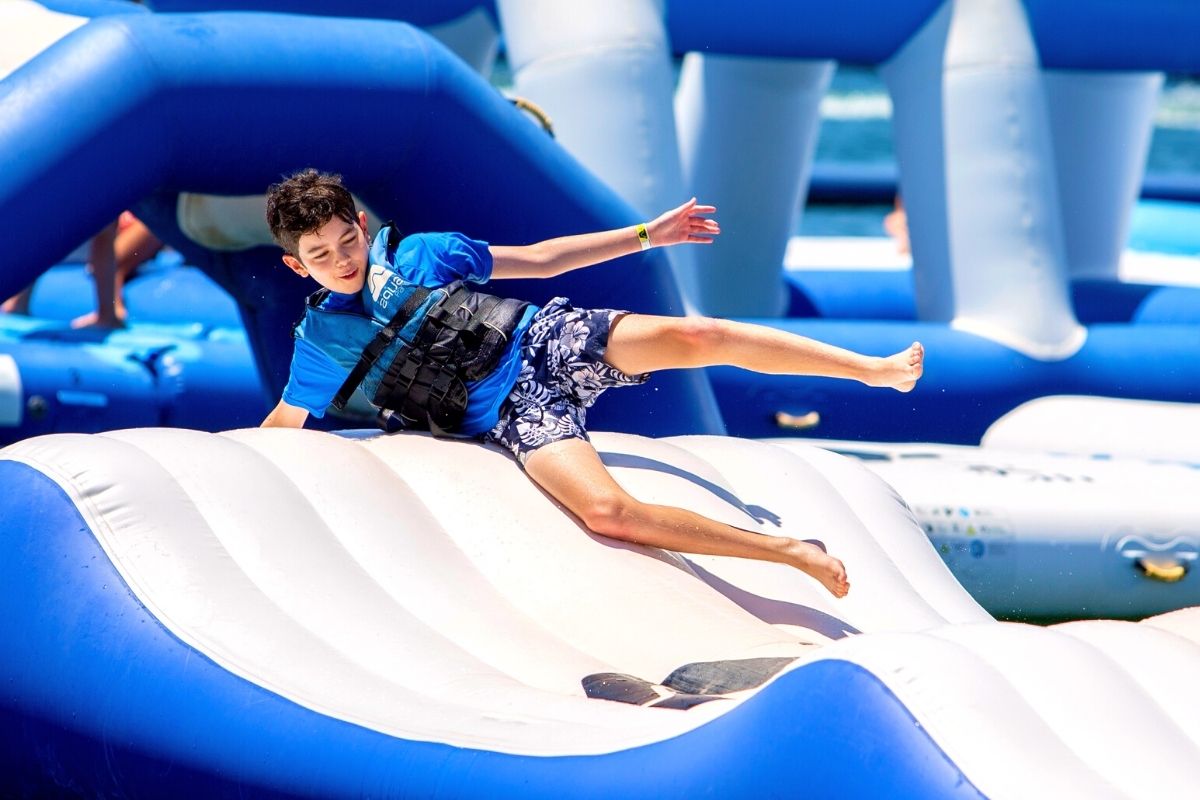 Africa's first inflatable water park offers lots of laughs, adrenaline, and a cooling good time. The floating playground features a series of ramps, slides, trampolines, and climbing walls. You can jump, run, swing, and wiggle your way up, down and across the inflatable platform trying not to fall off into the water.
Even better, the obstacles come in different sizes and difficulties, so visitors of all ages can have fun.
While here, you can also try the park's other activities, which include stand-up paddle boarding and kayaking (instructors are on hand for beginners who need some help on the water), as well as blaster boats, powered by an electric motor so you can chase other boats and shoot them with giant water pistols.
40 – Experience the thrill of motorbiking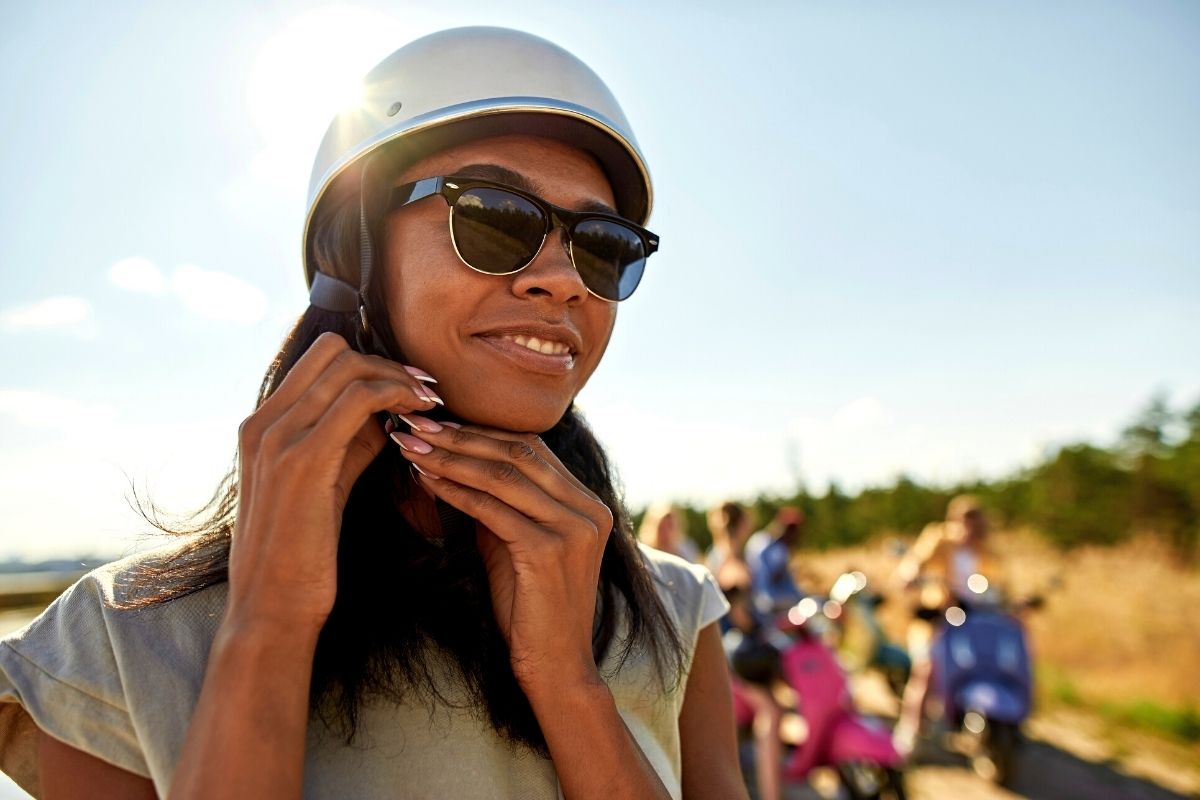 For the ultimate off-road experience, you can't beat riding a motorcycle surrounded by beautiful scenery on your way to destinations like Mount Kilimanjaro, the Soysambu Conservancy and the Great Rift Valley Lakes.
You'll drive as close as possible to wild animals without disturbing them or putting yourself at risk. These multi-day motorbiking trips are tailored to the riding experience of the participants, so even new riders can enjoy the tours.
You'll even have a chance to experience eight days of riding on off-road trails and dusty roads of southern Kenya, the place the Maasai people call home. You'll ride as far as the Indian Ocean beaches and the foot of Mt. Kilimanjaro and spend nights in bungalows and tented camps far into the wilderness.
41 – Get inspired at the Kitengela Hot Glass studio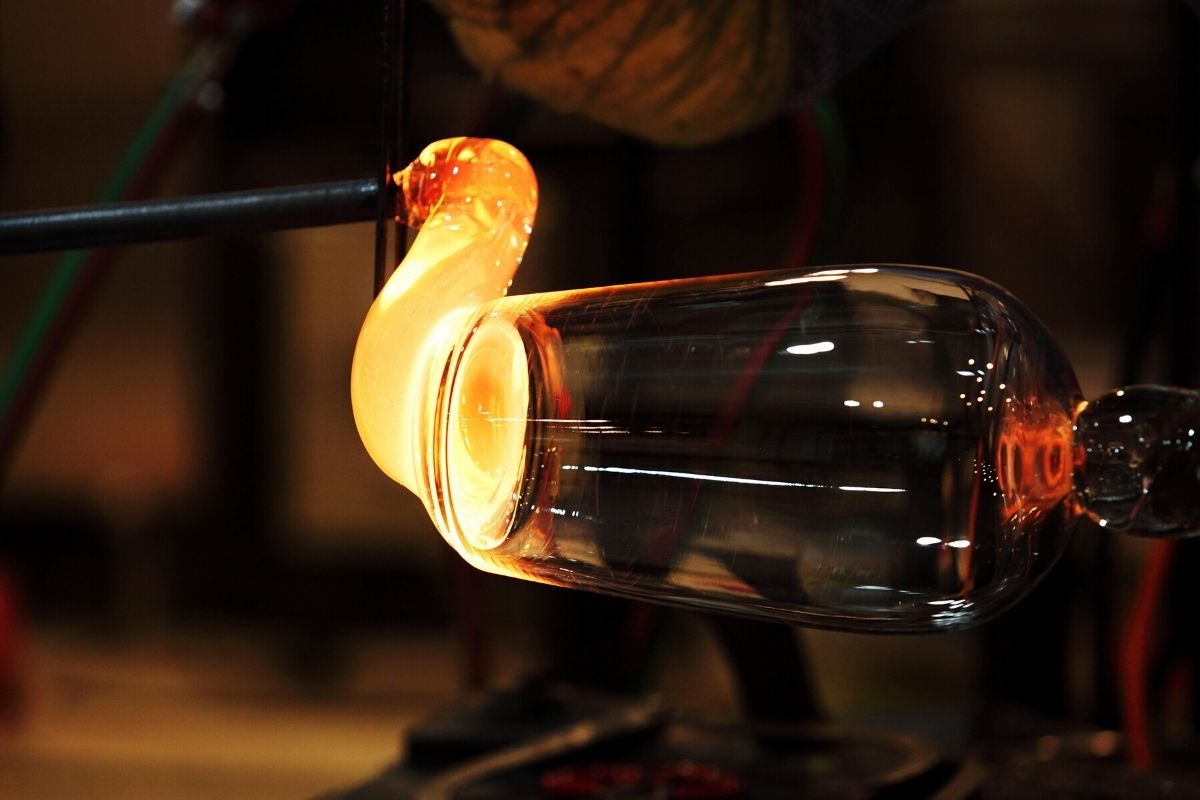 Built over 30 years ago by Anselm Croze (who lived in Kitengela, near Nairobi, as a child with his parents), Anselm's Kitengela Hot Glass is one of very few glass studios in Africa. Today, they produce everything from glassware to chandeliers, jewelry and beads using recycled glass.
Visitors can see the experienced craftsmen here engaged in the glass blowing process before they head to the gift shop to find their own piece of glass to take home. An in-house cafe serves baked goods and allows you to sit down and soak in the beauty of the place.
42 – Test your driving skills at GP Karting Ltd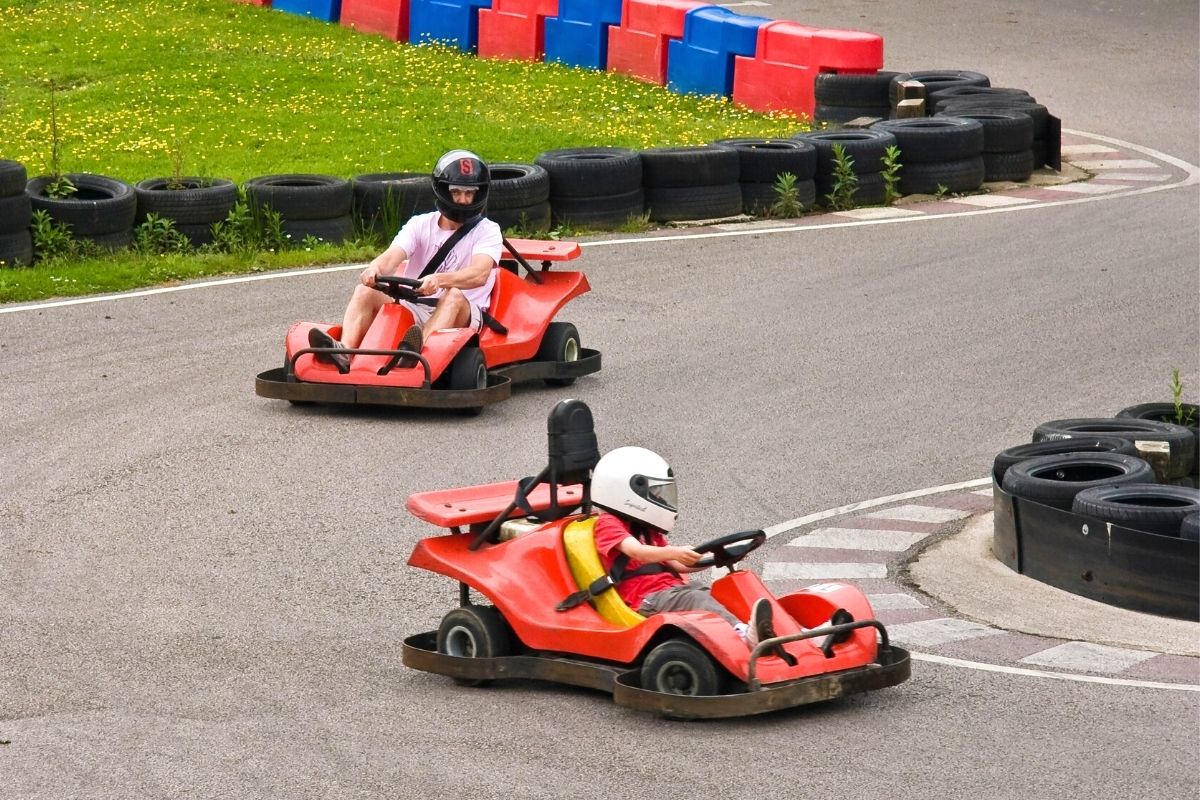 Whether you're a beginner ready to try the pure adrenaline of racing, or just want to sit back and enjoy the show, the GP-Karting track won't disappoint.
You don't need any experience to enjoy the excitement of racing – just show up, attend a quick briefing and you're ready to go!
Want to showcase your skills by running against others? The track runs a racing series that includes Saturday Night Racing for both beginners and experienced racers, Keep winning and qualify for the next round, with prices going to the best at the end of the final. Junior and Enduro (a team-based series) are also available.
43 – Watch a sports event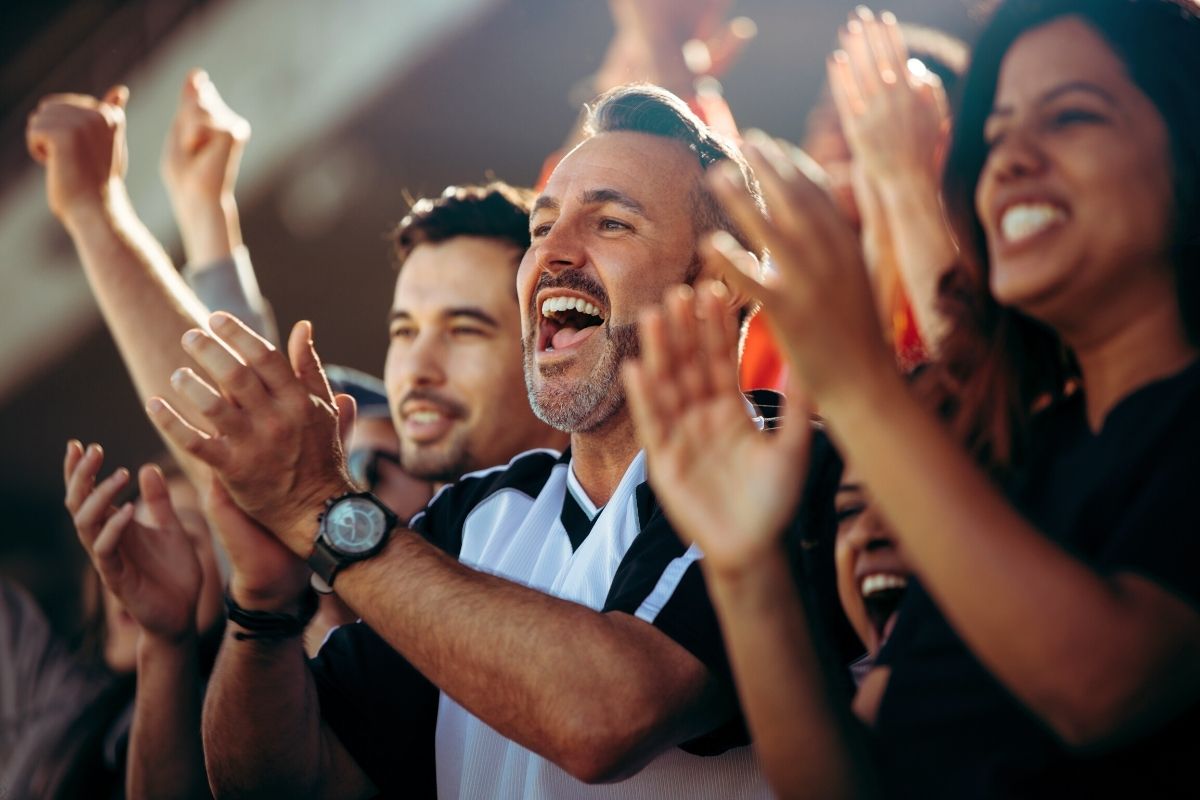 Craving some sports excitement? Nairobi has two great sports centers where you can catch an evening game even on short notice.
The Moi International Sports Center is a multi-purpose stadium so what games you'll catch here depends on what's playing when you arrive. The outdoor stadium sits 60,000 and it's mostly used for football and rugby games, while the smaller indoor arena sits just over 5,000 and hosts everything from gymnastics and martial art events to boxing and basketball.
Another great option is the multi-purpose Nairobi City Stadium, which has a capacity of 15,000 and is mostly used for football matches.
44 – Get a table at Carnivore restaurant for the ultimate dinner experience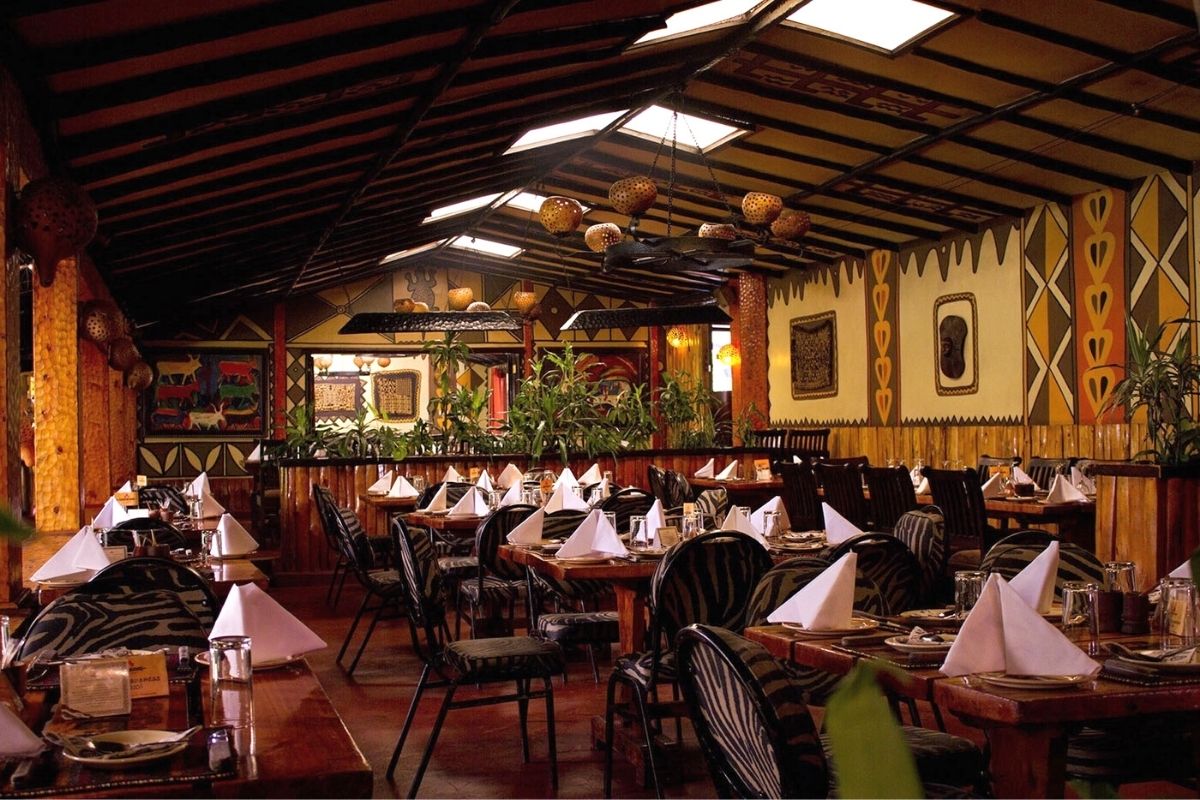 It's not hard to guess what Carnivore is all about – a restaurant servings all kinds of nyama choma (BBQ meat). For those looking for an all-you-can-eat experience that goes beyond the obvious, Carnivore certainly won't disappoint.
Meats are cooked right before your eyes and include not only the expected beef, chicken and pork, but also some exotic meats like crocodile and ostrich. Just sit back and wait for the waiters to come back again and again with giant swords full of meat. Eat till you can't anymore, then lower the little while flag on your table when you're ready to stop.
45 – Try your luck at one of the many local casinos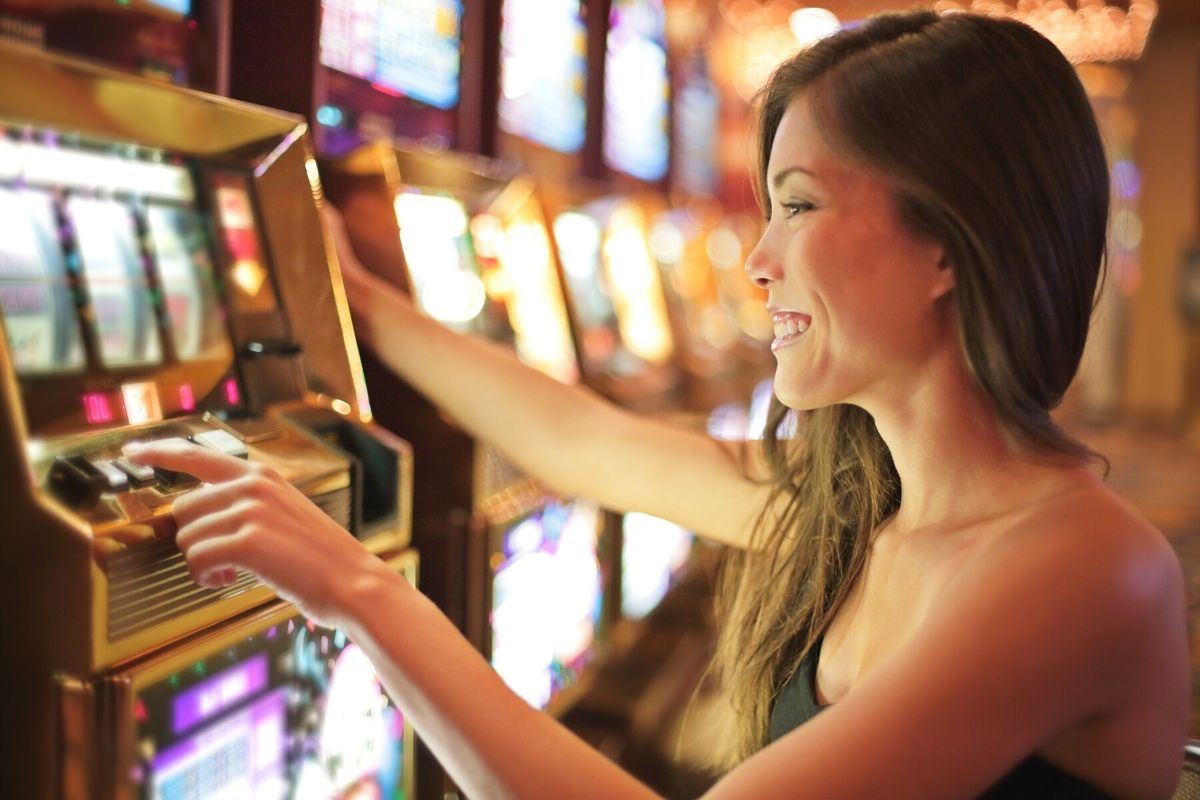 Gambling is a popular pastime in Kenya, and Nairobi has its share of casinos. At the top of the list is the Casino Flamingo Westlands, which features 160 slot machines and over 15 tables for games such as Texas Hold Em, blackjack, and roulette. Although about half the size, the Mayfair Casino & Club is located inside a hotel resort in a great location and offers complimentary snacks and drinks.
As the only casino in Nairobi with a craps table for dice, the upscale Pink Apple Casino might be small, but it's nicely decorated and feature enough games and tables to keep you busy for hours.
Other good options to try include the Finix Casino, which has a nice variety of table games (including several blackjack and Baccarat tables), and the Captains Club Casino, which has an in-house restaurant and bar for when you need a break from the machines and tables.
46 – Have a nighttime experience to remember at the Safari Cats shows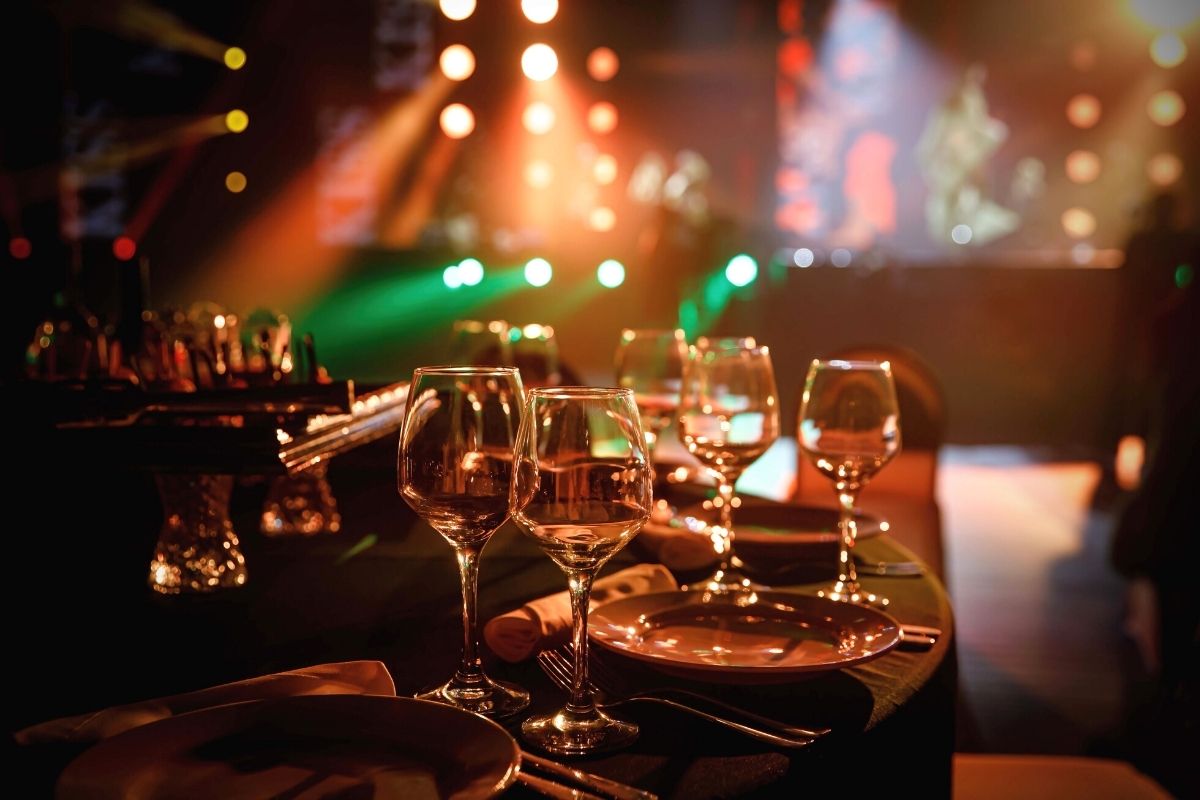 A unique and captivating cabaret show featuring African dancers, acrobats and drummers, the Safari Cats dancing troupe is truly magical.
Enjoy a colorful, thrilling evening that starts with a full buffet dinner or BBQ dinner and have some free time to explore the grounds of the Nyama Choma Ranch.
At 9pm, you'll find your seat inside the palm-thatch performance space for a one-hour-long vibrant musical show that will keep your eyes glued to the stage.
Live music and a dance hall are also available here, and you're free to stay after the show to practice some moves.
47 – Explore the vibrant Nairobi nightlife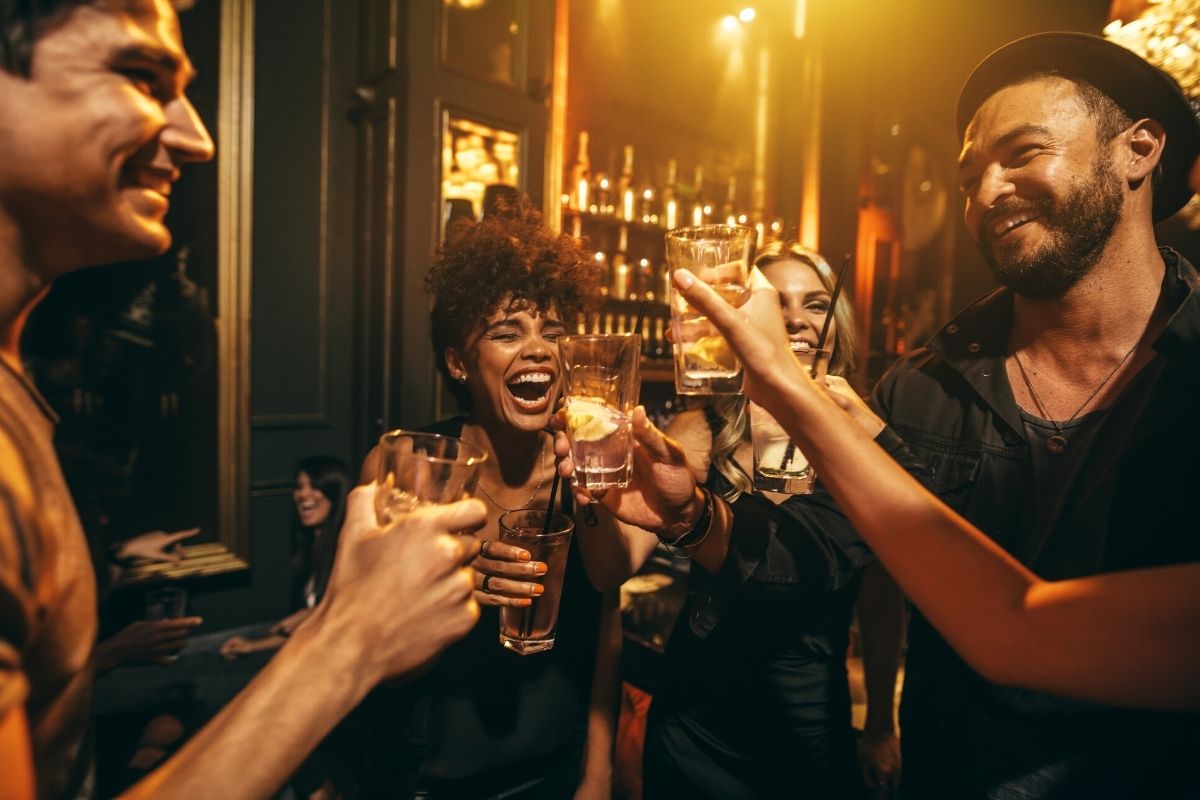 Champagne bar or popular local hangout? Nairobi nightlife has plenty of both. Choices Pub and Zanze Bar are both very casual spaces where the beer is cheap and you can wear a basic T-shirt without feeling out of place.
Then there's the Exchange Bar, where expats like to meet and you're more likely to find rare spirits and expensive exclusive bottles. If you want to drink till the sun comes up, The Alchemist is a great late-night bar with an artistic vibe that often hosts special events.
For a night of dancing, head to K1 Klub House if you're looking for a relaxed vibe or to Black Diamond for a mix of live music and great DJs.
48 – Catch the views from the best rooftop bars in Nairobi
Head up towers and buildings for the best urban skyline views as you sip a drink.
Try the Sky Lounge at the Hotel Emara, which looks over Nairobi National Park and serves great cocktails. Or try the Sarabi Rooftop Bar if you want good wine, great food and views over the city.
The roof of aparthotel The Curve has its own bar (Fifteen Rooftop), from where you'll see both the Ngong Hills and the city and you can pick from a list of crafted cocktails and high-end cigars. There's also the Sky Bar Westlands for a mix of great screens to catch sports games, the best sunsets in town, and an extensive drink list.
How to get to Nairobi?
Jomo Kenyatta International Airport (NBO) in Nairobi is Kenya's main airport. Flights from all over the world (including direct flights from major airports in the US) arrive here.
Public buses run between the airport and the city but the ride is long (about an hour in good traffic) and often very crowded. Taxis are also available but make sure you agree on a fare beforehand to avoid issues.
The easiest way to get from the airport to the city is to organize an airport transfer to pick you up as soon as you land and take you straight to your accommodation in Nairobi. It will save you both time and hassle so you can start your trip on the right foot.
Where to stay in Nairobi?
It's hard to beat the 1930s-inspired Giraffe Manor, in the Giraffe Center (#1). However, you can find other incredible stays in Nairobi!
Tribe Hotel is a more affordable choice filled with plenty of luxurious details, a place where old Africa and modern comfort come together. Perfectly located next to the Maasai market, it also offers a heated pool and luxurious rooms and suites.
If you want more nature and less city noise, the 5-star Hemingways Nairobi is a boutique hotel with a spa, large swimming pool, and exquisite views of the Ngong Hills.
Visiting Nairobi on a budget?
Nairobi is an affordable destination with plenty of beautiful places you can visit on a budget.
There are even free walking tours of the city that will take you to some of the must-see places, including a chance to explore the heritage side of Nairobi with stops at places that played a significant political and historical role.
Walk by major streets, see colonial monuments, and head to the top of the KICC for great panoramic views.
Final thoughts
Nairobi's main claim to fame is its location close to so many stunning wildlife reserves, mountains and savannas, and parks filled with amazing fauna.
But the buzzing, busy city of Nairobi is also a cosmopolitan destination filled with historical and cultural attractions and an amazing array of culinary and shopping options. Whether it's an afternoon of walking around in the city or multi-day trips to nature, there's something out there for you!
Whatever you're looking for when you land in the city, we hope that our list of things to do in Nairobi inspires you to discover a few new and unexpected things.
Happy travels!