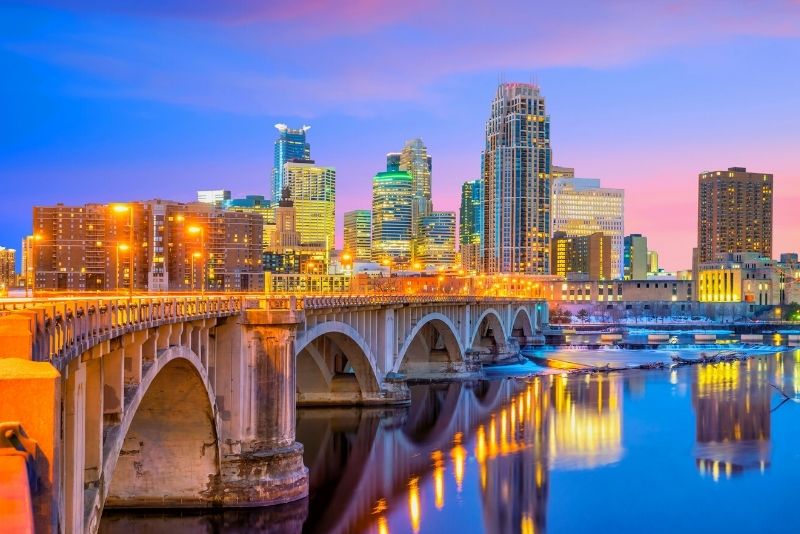 Straddling the Mississippi River, Minneapolis shines as the cultural, sporting, shopping, and foodie Mecca of Minnesota, welcoming millions of visitors year after year. If you're in search of an exciting Midwestern city that can dish up a little bit of everything, you've come to the right place.
From catching a live show along historic Hennepin Avenue to exploring the interconnected lakes nestled among the city's skyline and parks, as well as inner-city hiking, biking and beaches, and multicultural museums and restaurants to boot; the list of things to do in Minneapolis is vast, diverse, and regularly takes visitors by pleasant surprise.
Throw in both the largest mall and the busiest state fair in the country, and you'll quickly get a sense of what makes Minneapolis one of America's favorite destinations.
While Minneapolis boasts the majority of the Twin Cities attractions, we won't overlook St Paul either — on the other side of the river, even more activities, restaurants, museums and parks await. So, what are you waiting for? Start planning!
1 – Kick off your visit at the esteemed Minneapolis Institute of Art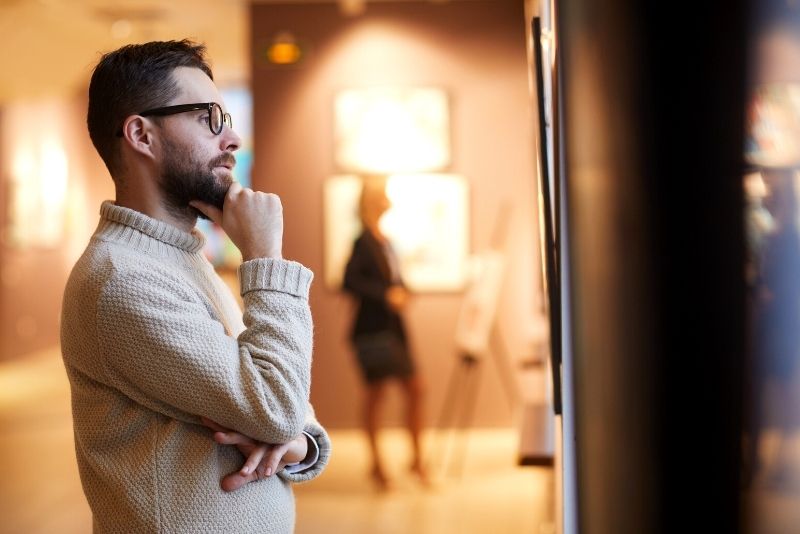 One of the nation's most comprehensive fine art museums and home to more than 90,000 diverse works of art from all over the world, the free-to-enter Minneapolis Institute of Art is a treasure trove of artifacts, paintings, sculptures and cultures insight.
Sitting within the bounds of the Minneapolis College of Art and Design (where you'll find plenty more activities on offer), even the building itself — a wonderful example of beaux-arts architecture — is a piece of art.
Nested inside, more than 5,000 years of art history are on display through both permanent and rotating exhibits, with everything from 19th and 20th-century classics by Degas and Dali to Psychedelic Rock Posters, abstract prints and informative videos, there's something for everyone.
Galleries aside, you'll also find a library and study rooms if you're looking to learn a thing or two, as well as a bookstore and on-site restaurant serving snacks, wine and beers.
2 – Take the family to the Sea Life aquarium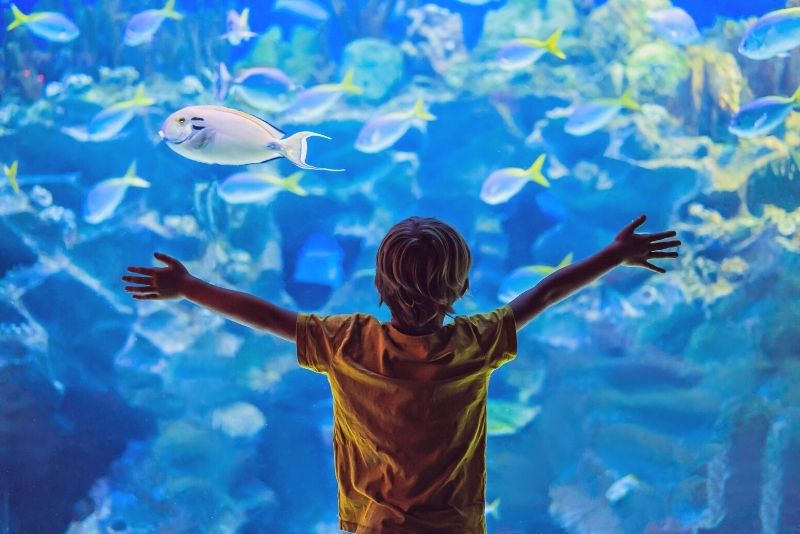 Officially Minnesota's Biggest Aquarium, family-friendly Sea Life is tucked away inside the sprawling Mall of America, playing host to more than 10,000 underwater creatures of all shapes and sized across 11 breathtaking exhibits filled with no less than 1.3 million gallons of water!
After admiring the array of aquatic life — we're talkin' sharks, sea turtles, stingrays, jellyfish, and a whole lot more — make sure to pop into the rainforest aquarium and take a stroll through the 300-foot- long Ocean Tunnel, where Mother Nature's ocean dwellers swim overhead for a truly captivating experience.
A surefire hit for youngsters, the Pacific Northwest Rockpool touch tanks allow curious visitors to pat starfish and coral, while the staff-led educational talks provide a fascinating insight into the lives, habits, and ecosystems of these incredible creatures.
3 – Escape to a natural oasis at the Eloise Butler Wildflower Garden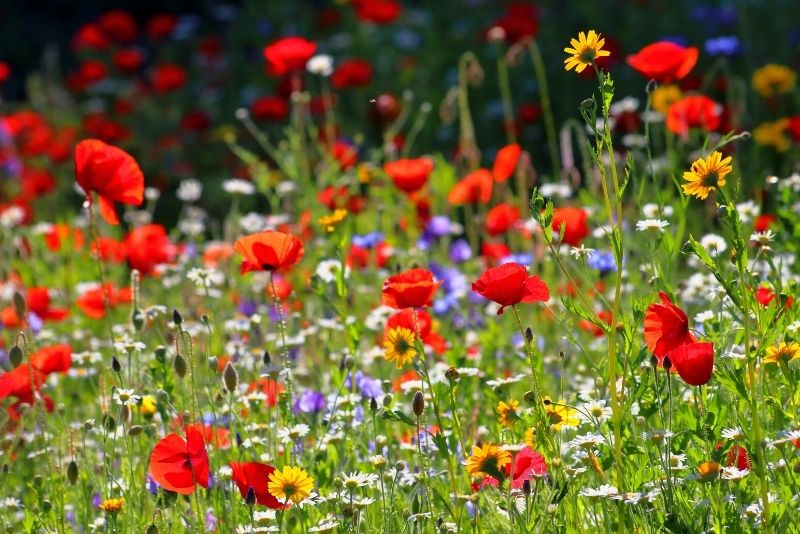 Tucked away at the south end of the giant urban forest that is Theodore Wirth Regional Park, the lush Eloise Butler Wildflower Garden offers an enchanting and relaxing escape from the hustle and bustle of downtown Minneapolis.
Filled to the brim with over 500 different plants of varying sizes, origins, and colors, the gardens manage to cover a range of ecosystems – forestry, wetlands and upland oak savanna — through its compact 15 acres, which acts as a magnet for diverse wildlife (aviaries, in particular, with no less than 130 bird species gliding around).
Having been founded back in 1907, the Wildflower Garden is not only steeped in beauty but also in history, with the claim to fame of being the oldest of its kind across the country. There's an education cabin on site, which is worth the visit to learn all about the flora and fauna on show, and how this natural oasis has expanded over the years.
The sunflower zone is a crowd favorite, likewise, the hiking trails located just outside the garden's gate – keep the camera at the ready as butterflies tend to flock to the area!
4 – Mingle with meerkats at Minnesota Zoo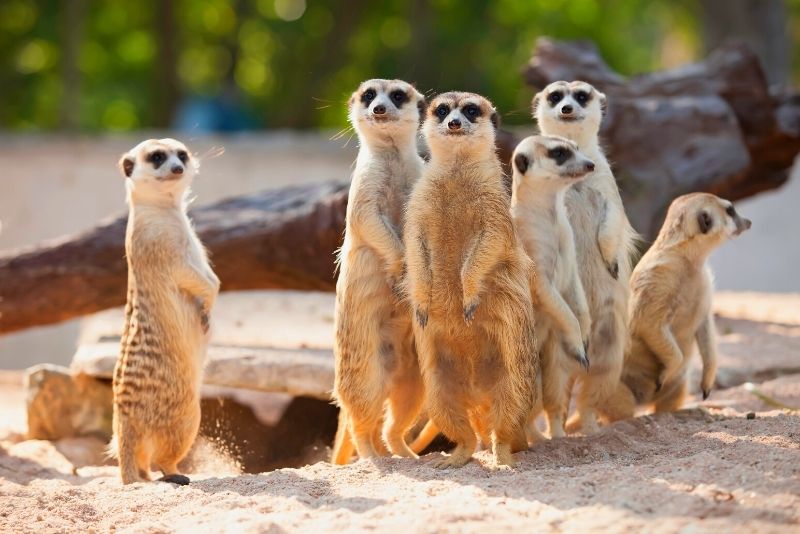 A massive 485-acre animal haven home to over 4,5000 animals of close to 500 different species, the Minnesota Zoo is one of the most popular things to do in Minneapolis (and the Twin Cities), and for good reason!
About 30 minutes drive south from downtown, in Apple Valley, the state's largest zoo welcomes creatures big and small from different pockets of North America, the desert plains of Africa, jungles of Asia, and everywhere in between. From towering giraffes and playful elephants to lumbering hippos, intimidating Amur tigers and slippery otters, there's something for everyone at this award-winning attraction, which welcomes well over one million visitors a year.
Featuring both indoor and outdoor exhibits, the zoo is perfect for a family day out come rain or shine, with plenty of educational talks, behind-the-scenes tours, and interactive activities to keep youngsters and adults entertained (and educated) all day long.
For a hands-on experience, don't miss The Discovery Bay tide pool where you can feel the textures of different sea creatures, and feel free to pop into the Grizzly Coast Café or Call of the Wild Food Court for a spot of lunch.
5 – Take the kids to Nickelodeon Universe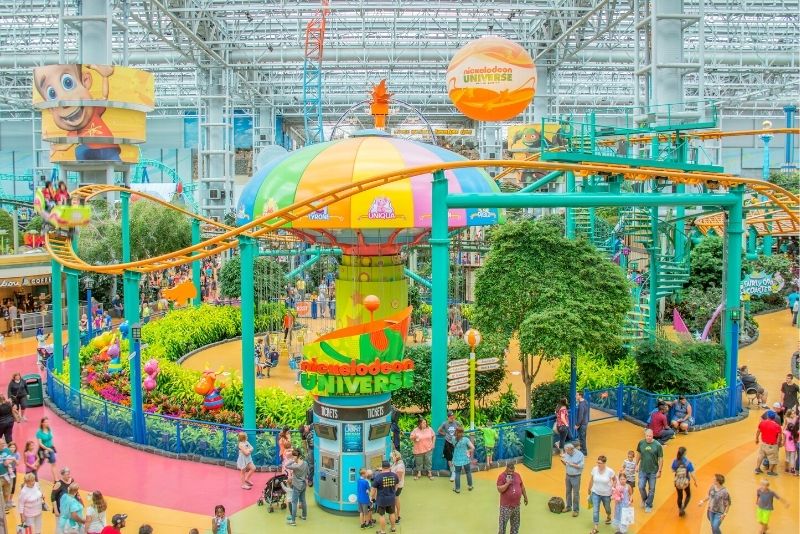 A local favorite for traveling families, the Nickelodeon Universe amusement park is located in the heart of Mall of America, Bloomington, and is easily accessible from downtown Minneapolis (about 10 miles south).
Boasting over 27 rides and attractions — including five thrilling roller coasters, bumper cars, carousel, and gentle rides for the kids — as well as regular meet and greets with all of your favorite cartoon characters (from modern hits like Paw Patrol to classics like Spongebob and the Fairly Odd Parents), there's plenty to keep everyone entertained for hours on end
With its bright colors, catchy music, and characters that resonate with both children and adults alike — not to mention add-on mini-golf courses and a ropes course – Nickelodeon Universe is one of the most popular tourist destinations in Minnesota. With that in mind, Be sure to get there early to avoid long queues!
6 – Admire the Walker Art Center's diverse collection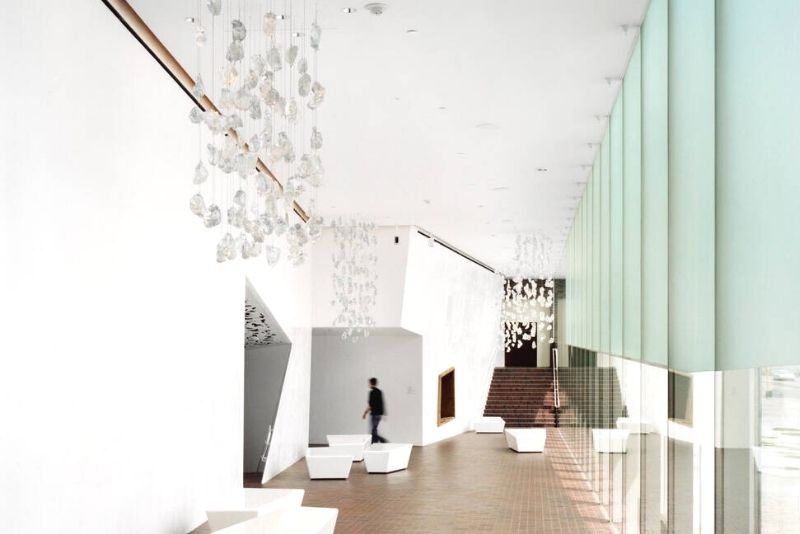 One for the art lovers and culture vultures, the beloved Walker Art Center is a nonprofit art center in the heart of Minneapolis' Lowry Hill neighborhood, boasting both an extensive permanent collection of modern and contemporary art pieces and regular rotating exhibitions that dive into all kinds of social and historical themes.
Since it opened its doors almost 100 years ago back in 1927 (although with roots stretching even decades earlier), the Center's collection has slowly grown to over 13,000 pieces, spanning books, costumes, drawings, photography, and sculpture — on that note, the 11-acre Sculpture Garden is free, peaceful open year-round, and a must-visit.
These days, the Walker Art Center is one of the most popular attractions in Minneapolis, welcoming over half a million visitors every year to view not only the long list of ancient artifacts and European and American masterpieces, but also the regular live performances and multidisciplinary art (simply check the website to see what's on during your stay.)
7 – Spend some time in Minnehaha Park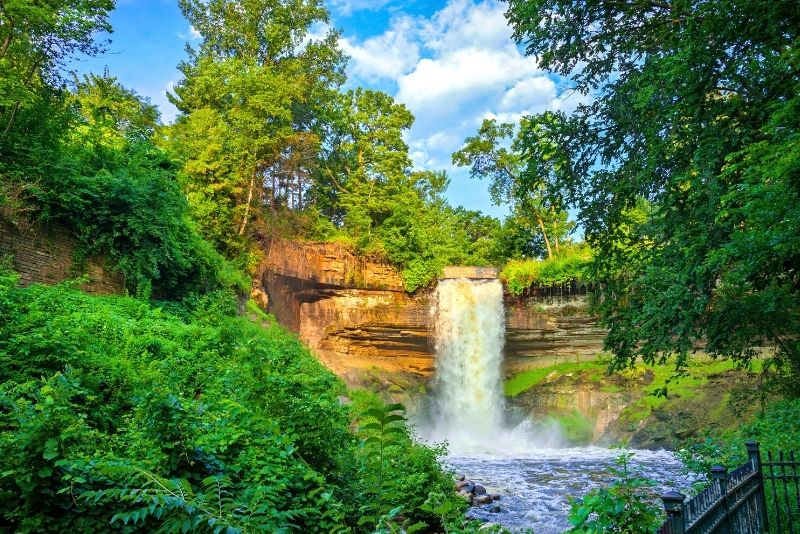 Providing a much-needed chance for a reprieve from busy city life, the green-filled Minnehaha Park sits on the banks of the Mississippi River (not too far from the airport) and offers a wide range of activities for visitors looking for both an active getaway or a quiet picnic in the park.
For starters, there's plenty of picnic areas to choose from (plus BBQ pits), as well as a playground, bandstand, sculpture art, disc golf course, biking and jogging trails, and dedicated themed garden areas; on top of that, the park also takes visitors on a trip back in time, with three different historical buildings on site (the Longfellow House, Princess Depot, and John H Stevens House).
But, without a doubt, the park's main event is the cascading and majestic 53-foot Minnehaha Falls — located in a sheltered limestone gorge, the natural attraction welcomes more than 850,000 visitors, acting as a reminder of Mother Nature's raw beauty.
8 – Cross the Stone Arch Bridge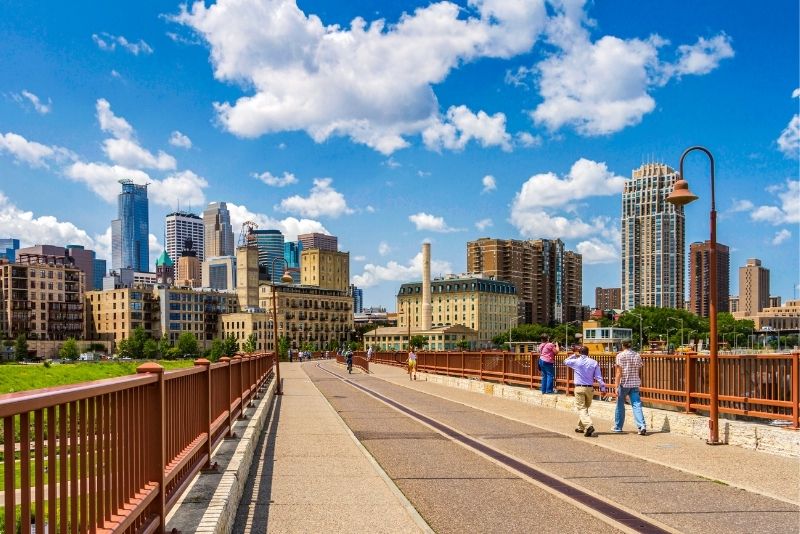 Slapped on many a postcard and crossing the mighty Mississippi River, the Stone Arch Bridge is a historic landmark that has been standing tall and proud in Minneapolis since 1883.
Originally built to carry trains (and later automobiles), the bridge was constructed with 21 stone arches and quickly became an iconic part of the cityscape; these days, it's a tourist magnet, and a walk or bike ride across has become one of the most popular things to do in Minneapolis, attracting visitors from all over who come to admire both its impressive architecture and stunning view of the downtown skyline (and St Anthony Falls).
The paved path makes for a lovely stroll on a sunny day, and at just 2100-feet long, it won't take you too long to get across.
Hot tip: while the view from on the bridge is wonderful, the real beauty of the bridge is its arches, which can't be seen from the top. So, head down to the banks on the east side for the best perspective of the bridge from afar.
Looking for a hotel near the Stone Arch Bridge? You'll find all of these popular and amenity-filled spots within walking distance: the Residence Inn at The Depot, The Renaissance, and the more budget-friendly Radisson RED.
9 – Board the Minneapolis Queen for a dinner cruise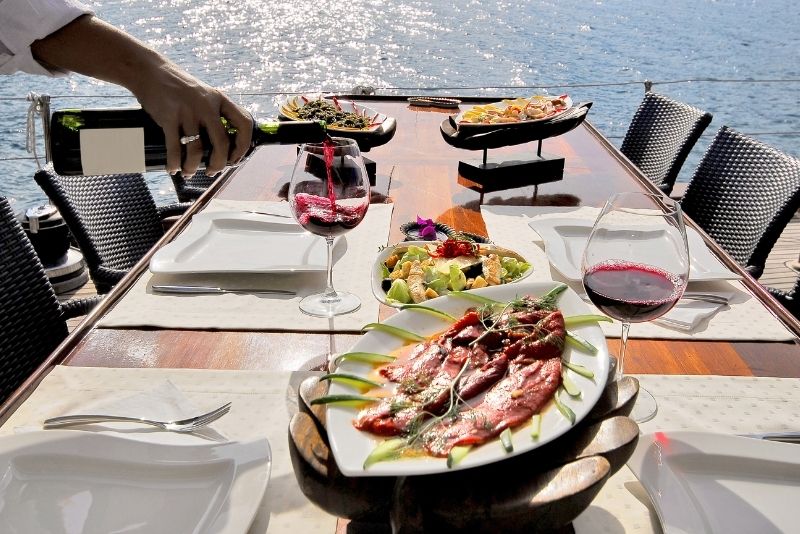 If you're looking for a romantic way to spend an evening in Minneapolis, look no further than the historic, 125-passenger Minneapolis Queen riverboat.
Offering public and private cocktails, dinner and sightseeing cruises down the sparkling Mississippi River seven days a week (usually lasting about 90 minutes, weather permitting), the boat provides guests with panoramic views of not only downtown Minneapolis but also the foliage and architecture as it changes throughout the suburbs.
Keeping the atmosphere vibrant and energized from departure to docking, live music is often played on board throughout the cruise, making it feel even more special.
With buffet access and free-flowing drinks available, it's the ideal sunset activity.
10 – Admire the sheer size of the Basilica of Saint Mary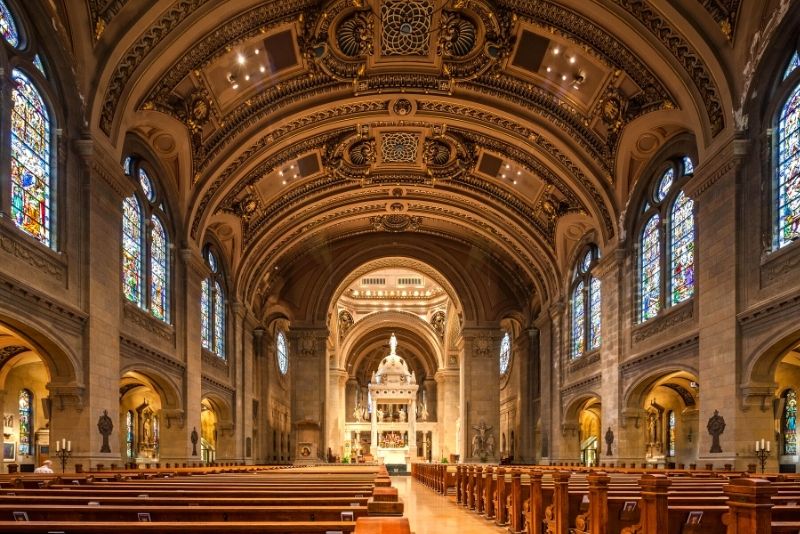 Taking up an entire city block, the picturesque Basilica of Saint Mary is one of the largest and most ornate churches in North America, oozing a history that's as impressive as its architecture.
Designed by French-born architect Emmanuel Louis Masqueray, the century-old building juxtaposes Byzantine architecture with Gothic Revival touches, with several impressive artworks and stained glass windows spread throughout its majestic interior.
As an active parish, the cathedral is open to the public for mass; however, it's worth a stop even for just a 10-minute walkthrough. Plus, thanks to its location just outside of downtown, next to Loring Park and the Minneapolis Sculpture Garden, there's plenty do to in the area.
11 – Get a little lost in the Minneapolis Skyway System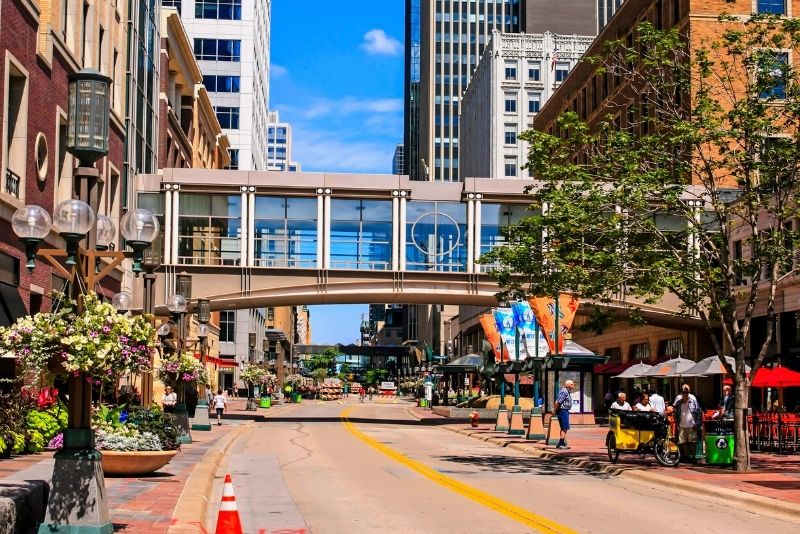 Built to help locals get around without a worry during the harsh winters, the Minneapolis Skyway System is a (nearly) 11-mile network of enclosed pedestrian bridges that connect most of the city's major buildings, including the bulk of its downtown hotels, office towers and shopping malls.
Meandering its way through no less than 80 city blocks in total, the Skyway connects places like the Target Store at 9th Street and the 56-floor Art Deco Wells Fargo Building with the award-winning IDS Crystal Court events space, US Bank Plaza, and City Center shopping mall.
In these buildings — and in between them — you'll find myriad eateries for skyway-connected food (and that doesn't even include the many ground-floor restaurants that are just a flight of stairs away); hotels of the Hilton, Chambers, Radisson and W ilk; and a nearly overwhelming amount of shopping options.
As you can see, with so much to choose from, your best bet is just to meander around the Skyway and see where it takes you!
12 – Admire the views from at Bde Maka Ska Park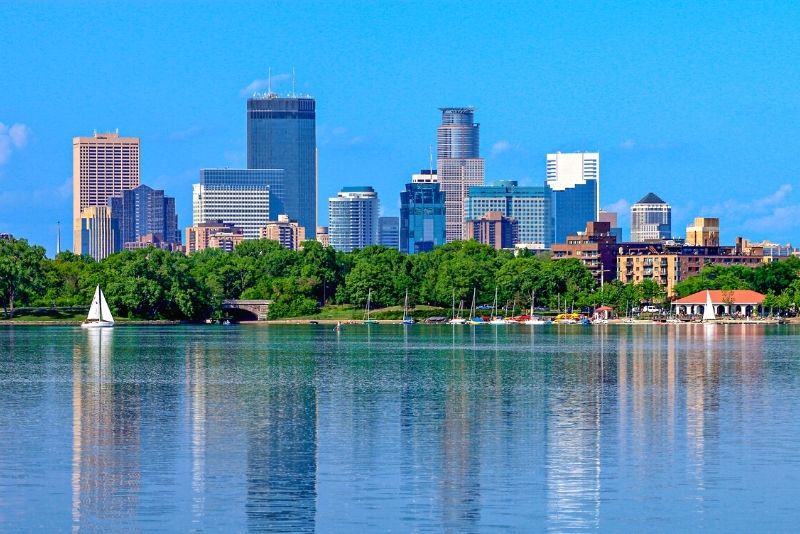 Formerly known as Lake Calhoun, Bde Maka Ska (meaning "Lake of the White Earth" in Dakota) is one of Minneapolis' most popular lakes for swimming, sunbathing, fishing, sailing, biking, running — or, more simply, just taking in the lovely views.
At over 400 acres in size and with a nearly uninterrupted shoreline that stretches for more than three miles, Bde Maka Lake is the largest of the Chain of Lakes which scatter the city, meaning that there's plenty of room to find your spot on the grass or water and relax.
If you're looking to get a little more active, there's an archery range beach and volleyball court, and pedal boats, paddleboards and kayaks can be rented from several locations around the lake — perfect for cooling off on a hot summer's day.
13 – Catch the Minnesota Twins baseball team at Target Field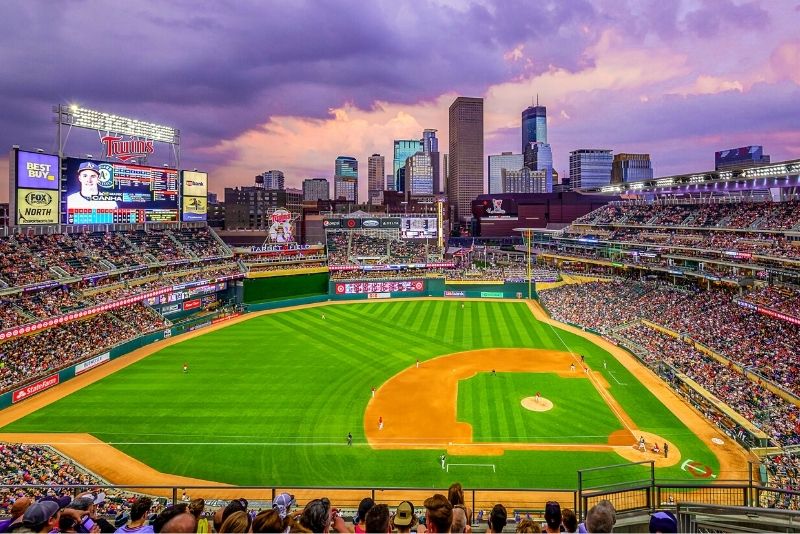 The loud, 40,000-seat stomping ground of the Minnesota Twins, Target Field — found over in the city's historic warehouse district — is a modern, half-billion-dollar baseball stadium that's home to America's favorite pastime.
As well as being one of the MLB's newest stadiums (opened in 2010), it also boasts breathtaking views of the skyline over right field and comes jam-packed with all the bells and whistles you could hope for, from the Budweiser Roof Deck to the Legends Club Lounge.
Complementing the top-quality baseball games hosted throughout the year, guests can enjoy a quintessential bratwurst and beer from the food concessions, or take a Stadium Tour for a behind-the-scenes look at the locker rooms, dugouts, Herb Carneal Press Box, and Private Luxury Suite Level!
14 – Immerse yourself in nature at the Como Park Zoo & Conservatory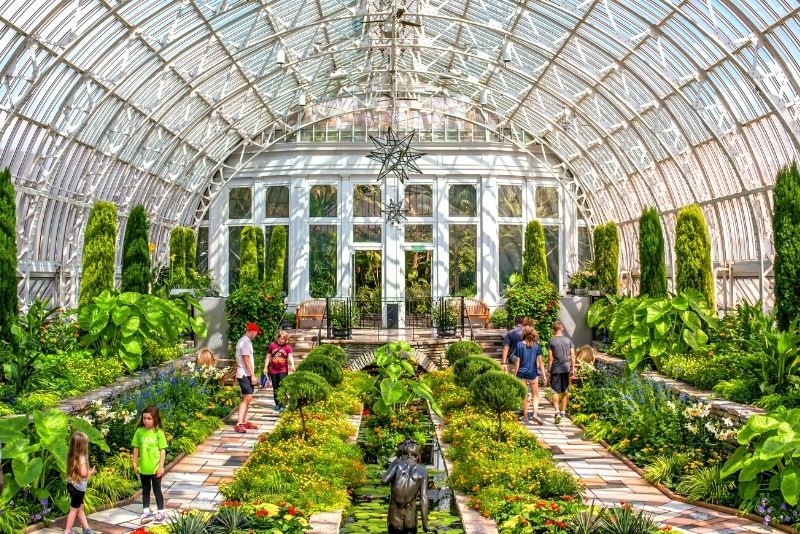 A beautiful slice of nature in the suburbs of St. Paul, Como Park Zoo and Conservatory is a delightful free attraction that's home to hundreds of animals (including polar bears, giraffes, gorillas and hippos) as well as a stunning array of plants from all around the world.
Starting in the meticulously curated and well-maintained Marjorie McNeely Conservatory, the enchanting plant collection showcases everything from formal gardens complete with topiary displays to a conservatory made entirely out of glass.
The Japanese garden and bonsai collection are crowd favorites, while the calendar of rotating events (the Winter Carnival Orchid Show, for example) ensures that no two visits are the same.
As for the zoo, it's one of the oldest in the United States (dating back to 1873) and is split into regions that mimic the natural habitats of the animals within them. Highlights include the primate house, polar bear exhibit, and the zoological building where you can learn all about the array of fascinating creatures.
Hot tip: after checking on the main attractions, make sure to save some time to stroll around the historic areas of Como Park — there's a lake, mini-golf course, boat and bike rentals, and the Como Town amusement park to keep the whole family entertained.
15 – Get around town on two wheels with Nice Ride Minnesota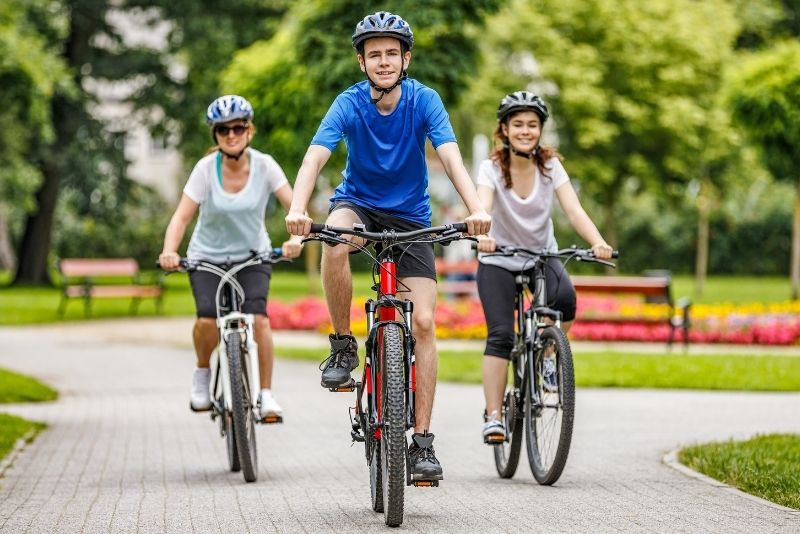 If you're looking for a fun and easy way to get around Minneapolis, look no further than Nice Ride Minnesota. This bike-sharing system is one of the largest in North America, with over 3,000 bikes available at a whopping 400 stations across the city.
From as little as $6 per day for unlimited 30-minute rides, you can pick up a bike from any station and ride it wherever you like, then simply leave it at another station when you're done. There's even a handy app that tells you how many bikes are available at each location!
Ideal for summer and fall, there's no better time to explore everything Minneapolis has to offer than on two wheels — you'll be able to get away from the main tourist crowds and explore the city off the beaten track, sure to find hidden boutiques and lesser-known restaurants tucked away in the alleys and sidestreets.
16 – Spend a couple of hours at the Mill City Museum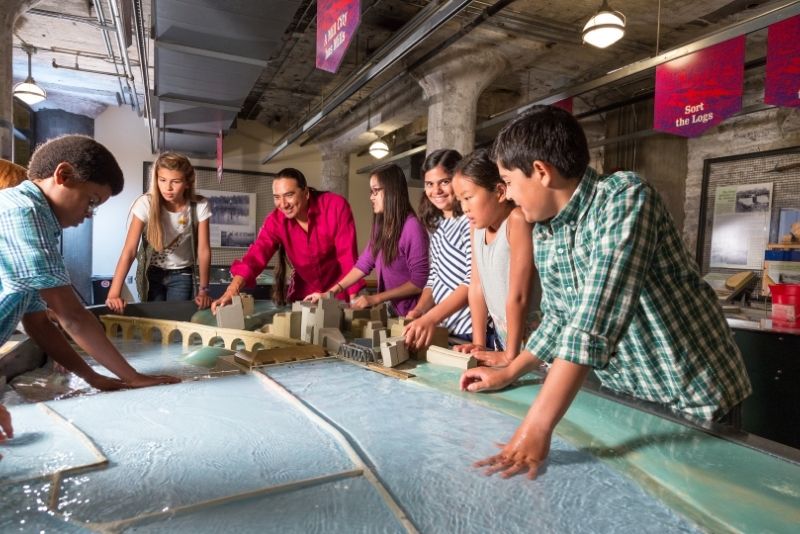 A wonderful spot on the historic Mississippi riverfront to kill an hour or two on a rainy day, the Mill City Museum is a fascinating and interactive look at the history of flour milling in Minneapolis.
Located in the ruins of the Washburn "A" Mill, the world's former largest flour mill (until it was destroyed by fire in 1991), this engaging and heavily hands-on museum tells the story of Minnesota's grain industry from its beginnings right up to the present day, touching on other industries in the process.
Through informative exhibits and interactive displays, visitors can learn all about how flour milling works, see vintage machinery in action, explore Minnesota's rich agricultural heritage, and even partake in some hands-on activities (such as grinding wheat into flour). There's also a great cafe on site for when you work up an appetite!
Be sure to check out both the Flour Tower elevator show and the History of Minneapolis film for an insightful overview of the city and its mechanical past, and spend a few minutes at the rooftop observation deck — a sublime spot to admire the Stone Arch Bridge!
Open from Thursday to Sunday, at just $12 for adults and $8 for youngsters, it makes for an affordable addition to any weekend day of riverfront walkabout.
17 – Wander around the Minneapolis Sculpture Garden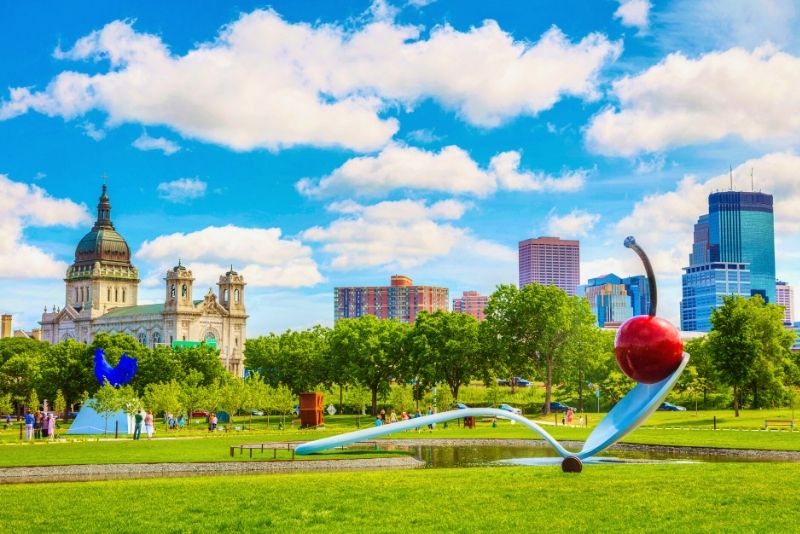 Fusing art with nature in fine fashion, the Minneapolis Sculpture Garden is a must-see for anyone visiting the city. Free to enter, open from 6 am to midnight daily, and spread across an impressive 11 acres, this open-air museum features over 40 permanent sculptures by artists from around the world, as well as plenty of space to relax and take in the surroundings.
Whether it's Claes Oldenburg and Coosje van Bruggen's Spoonbridge and Cherry (a giant steel spoon with a cherry perched on its handle, spanning the garden's pond), Sol LeWitt's X With Columns, or the very Instagrammable LOVE sign, there are pieces here to please everyone.
In addition to the whimsical and wacky art on display, the garden is also home to a variety of chirpy birds and local wildlife, making for a wonderfully serene place to spend an afternoon. With benches and shady spots aplenty, it's easy to while away a good hour meandering around the sculptures before heading over to next door's Loring Park.
18 – Enjoy the live entertainment at Lake Harriet Bandshell Park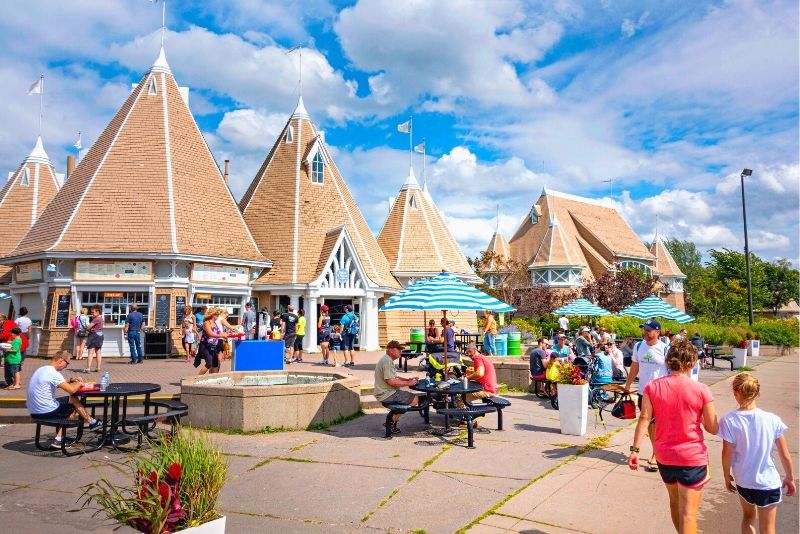 A popular spot for summer concerts, Lake Harriet Bandshell Park is a lovely green space located in Minneapolis' southwest.
Sitting on the shores of Lake Harriet (which makes for picturesque views of the lake and the city), this beautiful park features a large bandshell stage as its main attraction, as well as plenty of grassy areas for picnics and relaxation, plus a playground and a three-mile walking or biking trail.
With free admission and a relaxed atmosphere, it's the perfect spot to spend an afternoon or evening in the summer months.
From May to September, there's usually something happening at the bandshell stage, from classical music concerts and jazz nights to family-friendly shows and movie screenings — so check out the website for details of what's on, bring some snacks, and enjoy the show!
19 – Spark curiosity at the Minnesota Children's Museum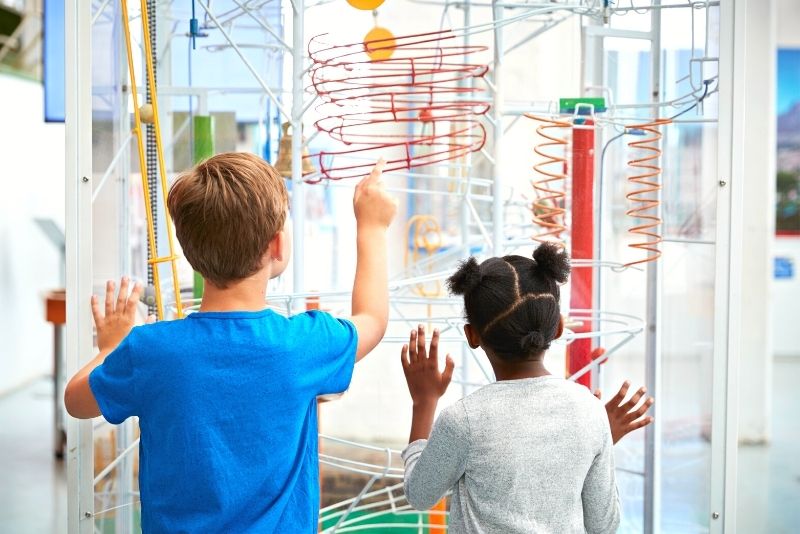 One of the quintessential things to do in Minneapolis for anyone traveling with kids in tow (well, technically it's across the river in St. Paul, but we'll let it slide), the Minnesota Children's Museum is a perfect spot for a rainy day, combining education with entertainment through a stack on hands-on activities.
With exhibits on everything from arts and crafts to construction, farming, and play areas designed to challenge critical thinking, this engaging and interactive museum is perfect for sparking the imagination of youngsters, and with admission prices starting at just $14.95 (hint: book online for a discount), it's also great value.
Make sure to leave at least half a day to explore this attraction properly; with a laser maze, four-story climber with spiral slide, and no less than three floors of diverse experiences, the kids are guaranteed to be tuckered out by the time you leave.
20 – Soak in the outdoors at Fort Snelling State Park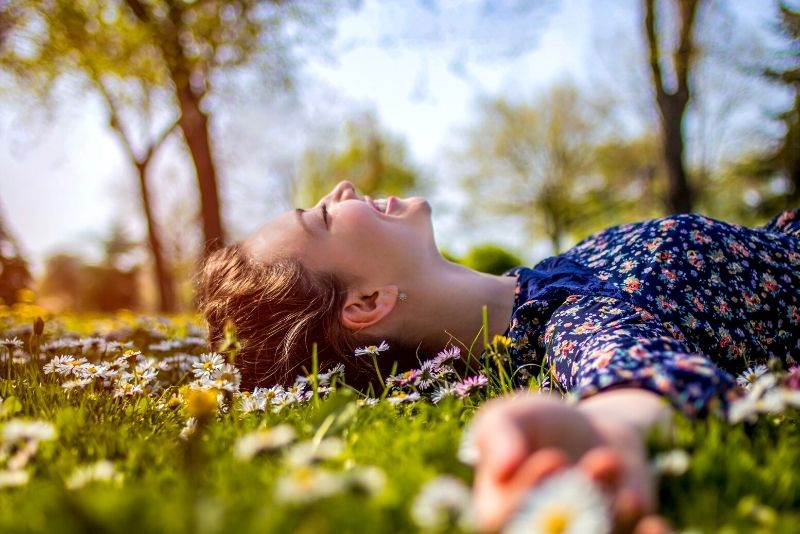 One of the most beautiful and underrated spots in Minneapolis, Fort Snelling State Park is a verdant oasis located on the bluffs overlooking the Mississippi River. With free admission and plenty of activities to enjoy (including hiking, biking, fishing, and cross-country skiing in the winter), this park is perfect for spending a sunny day outdoors.
Pack a picnic lunch and make use of one of the many tables scattered throughout the park, cool off at the beach on Snelling Lake, maneuver a canoe through the riverways, or take a walk along one of the scenic trails; either way, you're guaranteed a blissful outdoor experience.
Looking for a hike? Lasting about 4 miles, the Pike Island Loop escorts visitors both along the Mississippi and Minnesota Rivers, including their confluence, and takes about two hours.
21 – Enjoy the view from the Foshay Museum and Observation Deck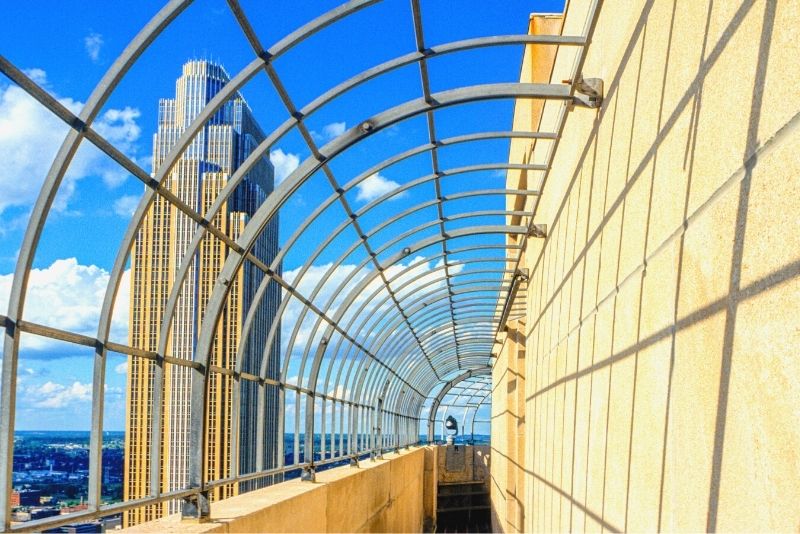 If you're into architecture (or just want to take in some amazing views of Minneapolis), a trip up to the Foshay Museum and Observation Deck is a must.
Modeled after the Washington Monument, this 32-story Art Deco skyscraper was completed in 1929 and for many decades remained the tallest building not just in the Twin Cities, but the entire midwest.
Now home to an observation deck that offers 360-degree views of downtown Minneapolis and beyond (try to arrive about an hour before sunset to make the most of the cityscape), and a small yet insightful museum that reviews the history of the building on the 31st floor, it's well worth making time to visit this iconic structure.
Looking for a hotel in the downtown area? Why not stay in the famous Foshay Tower? Here, you'll find the W Hotel, as well as the Prohibition Bar on the 27th floor.
22 – Wander around a castle at the American Swedish Institute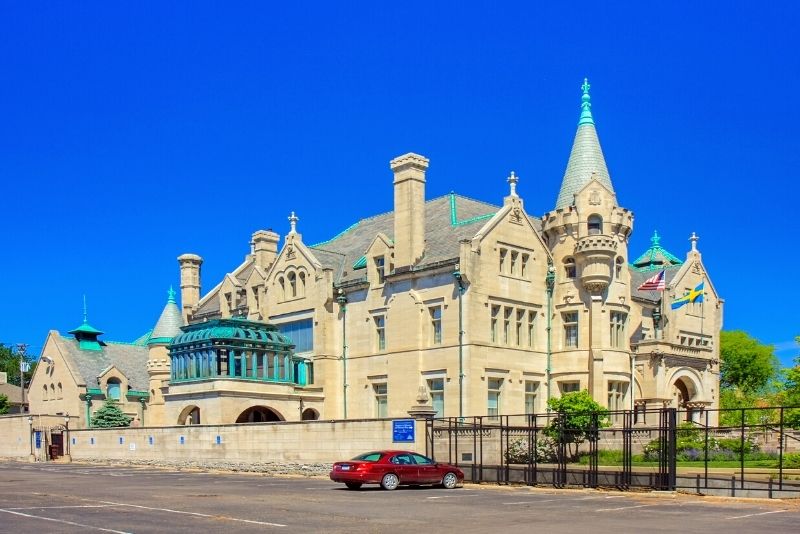 With a focus on — as you might have guessed — Swedish culture and heritage, the American Swedish Institute is a unique museum and cultural center located over in the Phillips West Neighborhood.
Housed in an imposing 1908 mansion that was once home to Swan J. Turnblad (a prominent figure in the early days of the Minnesota newspaper industry), this attraction features takes guests on a journey through Swedish history and culture through a diverse collection of traditional crafts and contemporary art, as well as gardens, a bookstore, and even a restaurant, serving up lip-smacking New Nordic cuisine.
Open Tuesday through Sunday (closed Mondays), admission prices start at just $12 for adults; with plenty to see and do here, it's well worth spending half a day or more exploring everything ASI has to offer — and, to get the most out of your visit and uncover a sense of how the wealthy lived in times past, a guided tour is highly recommended.
23 – Feel the thrill of indoor skydiving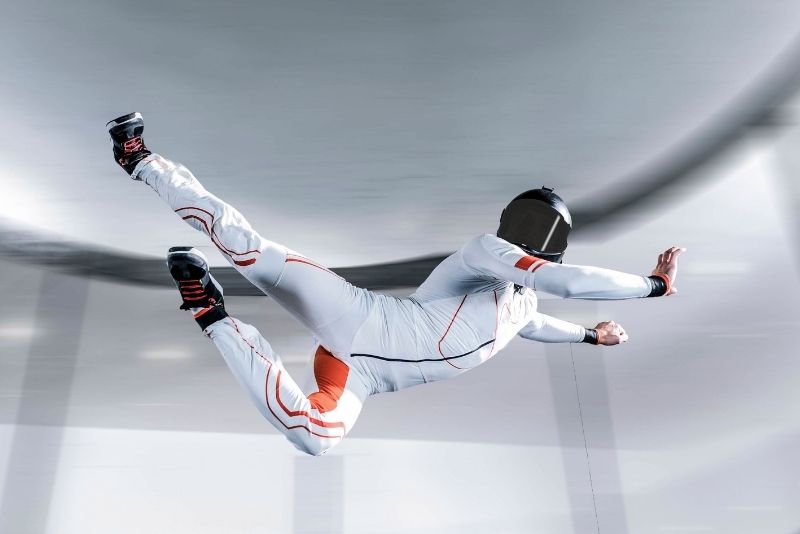 Have you always craved the thrill of freefall but could never quite muster up the courage to hurl head-first from a plane at 14,000 feet? Fair enough.
Thankfully, iFLY Minneapolis offers a much more accessible (and less stomach-churning) way to experience the rush of skydiving, without ever having to leave the ground (well, only a few feet).
Boasting wind speeds of just over 150 mph in their vertical wind tunnel, this attraction simulates the freefalling experience by giving participants the chance to float on an air cushion while wearing a specialized jumpsuit and helmet.
Perfect for all ages (from as young as three years old), iFLY is a great option for those looking to scratch their itch for adrenaline.
You'll find iFLY over at the expansive Ridgedale Center, home to an escape room and a plethora of stores if you're in need of some retail therapy.
24 – Spend the day outside at Chain of Lakes Regional Park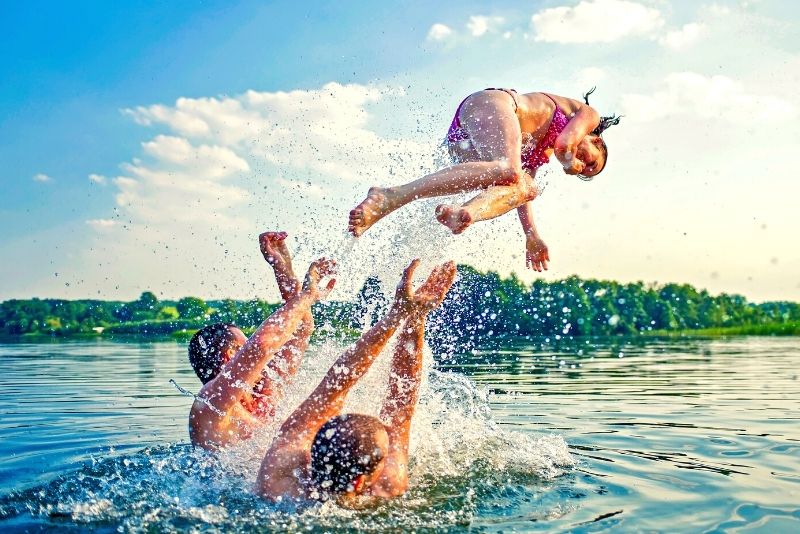 Ever wondered why they call Minnesota the Land of 10,000 Lakes?
If you're looking for a park that has it all, Chain of Lakes Regional Park is hard to beat. About five miles southwest of downtown Minneapolis and spanning no less than five lakes (Brownie Lake, Cedar Lake, Lake of the Isles, Bde Maka Ska, and Lake Harriet), this park provides plenty of opportunities for fishing, swimming, boating, picnicking, and just about any other outdoor activity you can think of.
What's more, there are also several miles of hiking and biking trails to explore, making Chain of Lakes a perfect spot to spend an afternoon or full day getting some fresh air and exercise.
For entertainment, head to Lake Harriet, which features live music during the summer at the Lake Harriet Bandshell; if you're looking to get active with bike rentals or a jog or cycle, Bde Maka Ska (where you'll also find two family-friendly beaches) is your go-to; to escape from the crowds and enjoy the calmness of Mother Nature, all of Lake of the Isles, Cedar Lake and Brownie Lake are equally peaceful choices.
Or, why not hit up several of the lakes at once, paddling from one to another on a kayak?
25 – Cheer on the Vikings at U.S. Bank Stadium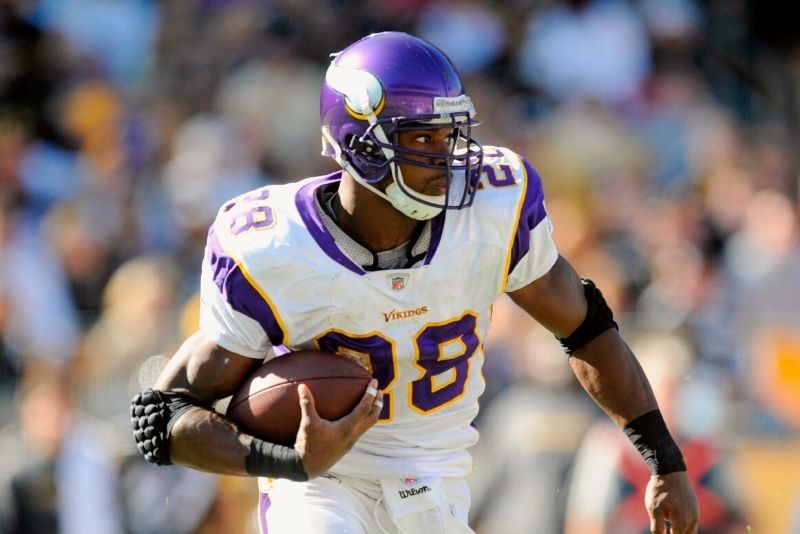 Home to the locally adored Minnesota Vikings football team, U.S. Bank Stadium — affectionately dubbed The People's Stadium — is a must-see for any sports fan visiting Minneapolis.
Completed in time for the 2016 NFL season, this stadium was designed by HKS Architects (the team also responsible for Cowboys Stadium and Lucas Oil Stadium) and quickly gained a reputation as one of the most impressive sporting venues in the country.
With a capacity to fit 73,000 screaming, face-painted fans, U.S. Bank Stadium not only offers sublime views from every angle, but creates a roar and electricity unmatched by any other sporting field in the city — and when the Vikings are on song, the cheers are truly deafening.
If you're not into football, don't worry — there are plenty of other events hosted here throughout the year, including concerts from the world's biggest rock and pop stars, college basketball, an ice skating rink in the winter, monster truck rallies, dirt bike races, and wrestling events!
26 – Step back in time at the Minnesota History Center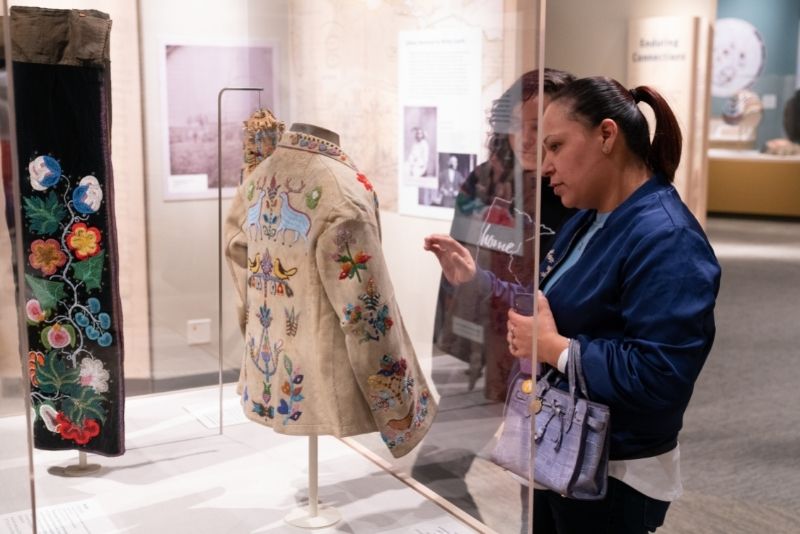 Even if you're not the biggest history buff, a trip to the award-winning Minnesota History Center near downtown Saint Paul is still well worth your time — especially when it's a little cold outside.
Featuring interactive exhibits (including a simulated tornado!), thought-provoking multimedia displays, and even an ever-changing roster of traveling exhibitions, this museum offers something for everyone interested in learning more about the state's fascinating past (and vibrant present).
Recent exhibitions have covered topics such as the history of farming in Minnesota, the fur trade, immigration to the area, and life as part of 'Minnesota's Greatest Generation' in the 20th century; there's also more than 7,000 works of art and a special section dedicated to showcasing Minnesota's rich Native American heritage.
The Gale Family Library is open for on-site research if you're up for some light reading, while the museum's store sells a wide selection of Minnesota-inspired products if you're on the hunt for a one-of-a-kind souvenir.
27 – Meander around Mill Ruins Park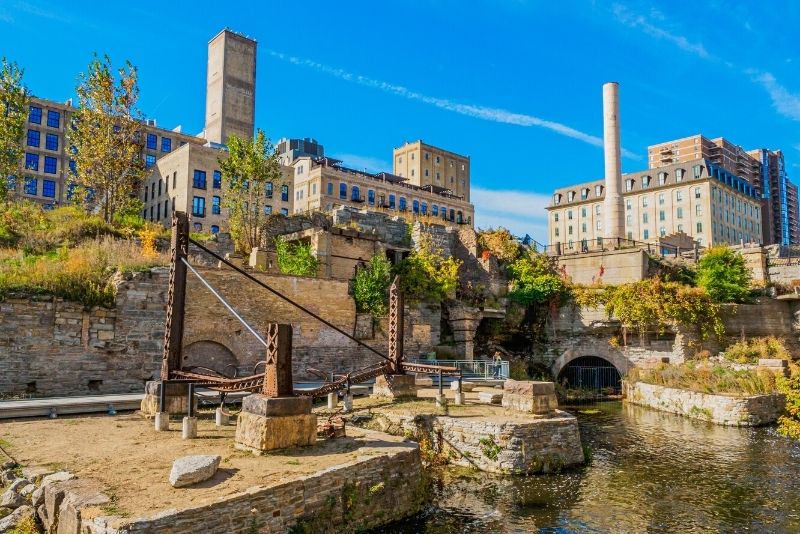 For a different perspective on the city, take a walk (or wander) through Mill Ruins Park, the coming together of history and nature adjacent to the Mississippi River, and the focal point of the historic West Side Milling District.
Once home to several flour mills that helped make Minneapolis one of the most prosperous cities in America during the late 19th and early 20th centuries, this now-peaceful park features preserved remnants of those mills as well as parts of an old railroad bridge alongside beautifully landscaped gardens and walking paths.
It's easy to spend an hour or two here just meandering around and taking it all in, but to get the full experience, pop into the  St. Anthony Falls Visitor Center and chat to the locals; go for a stroll along the river bank and over the Stone Arch Bridge, check out the Mill City Museum (see #16), and cap off the day with a hearty meal on one of the nearby restaurant's outdoor riverfront terraces.
28 – Don't be shocked by The Bakken Museum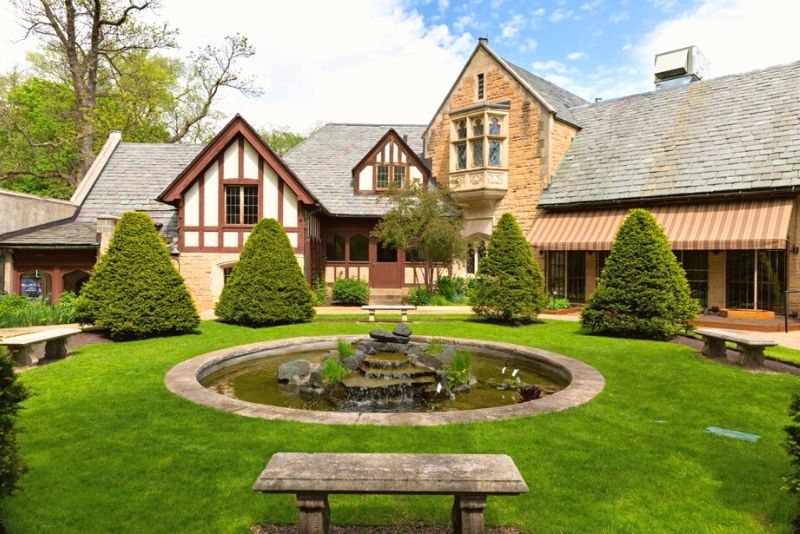 If you're fascinated by science, history, and the mysteries of life (or just want to see a really cool museum, if so, fair enough), The Bakken Museum screams 'must-visit'.
Located in Minneapolis' scenic Linden Hills neighborhood inside a stunning Gothic and Tudor Revival-style mansion, this quirky little museum dives into science and technology like very few other institutions, celebrating all things electrical and magnetic, from the invention of the first electrostatic generator and motors ever made to the latest medical technologies and beyond.
The highlight for most visitors is the hands-on nature of the exhibits, which allows guests not only to see science in action, but to experience it. The large collection of rare and unusual artifacts on display, including old-school pacemaker, prosthetic limbs, and even an honest-to-goodness Tesla coil make for popular viewing too.
With innovative and inventive (pun intended) exhibits that are always changing and a relaxing Florence Bakken Medicinal Garden, there's always something new to see at The Bakken.
29 – Go coast to coast with FlyOver America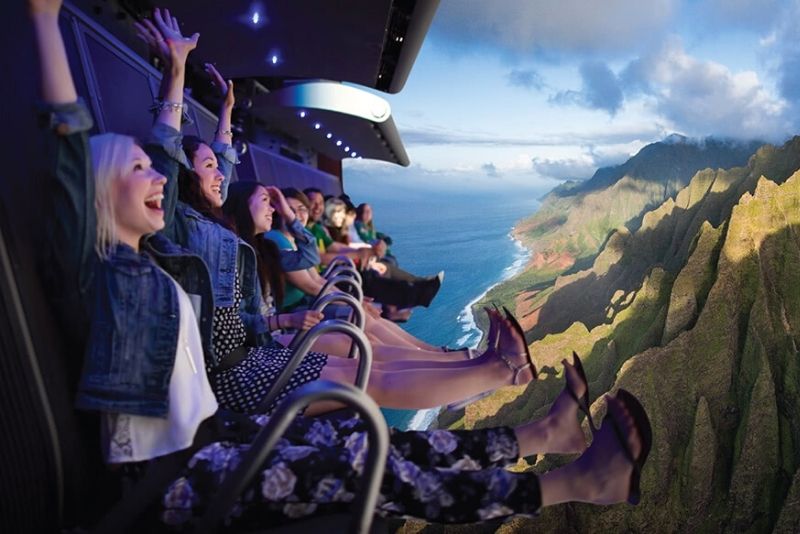 Found inside the family-favorite Nickelodeon Universe at the Mall of America (the largest shopping mall in the United States, mind you), FlyOver America is a spectacular simulation ride that whisks riders away to all of the most fascinating landscapes in the country without ever having to leave the comfort of their seats.
The experience begins with a pre-show in which you learn about the history, culture, and geography of the United States before being fitted with your 'flight goggles' and taken into the main theater for your journey.
You'll fly over iconic landmarks such as Mount Rushmore, glide through the canyons of the Grand Canyon, feel the mist from Niagara Falls, get up close and personal with tranquil lakes and the snow-capped mountains, and so much more; it's an awe-inspiring way to see America (and beyond) that's perfect for all ages.
Can't get enough of the FlyOver experience? Then step right up for another round with Fly Hawaii, where you'll be transported to the towering volcanoes and lush rainforests of Maui and its surrounding islands!
Hunting for a hotel near the Mall of America? You'll find all of these family-friendly and affordable spots right around the corner: the Radisson, JW Marriott, and the Great Wolf Lodge Water Park.
30 – Let the kids loose in Edinborough Park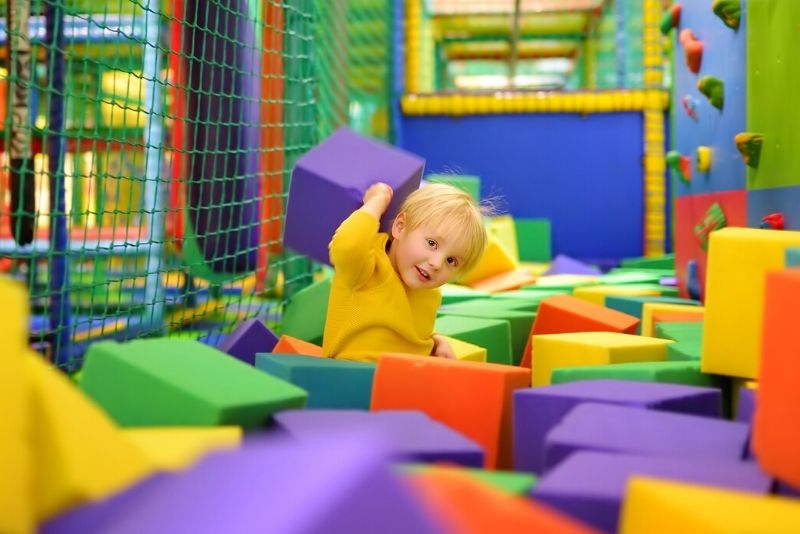 A wonderful indoor play park located in Edina (about 10 miles south of downtown), this large and lively space is perfect for kids on the younger end to let off some steam, and has earned its stripes as one of the best things to do in Minneapolis for families — consistently voted the best indoor play park in the Twin Cities.
Besides boasting one of the largest indoor climbing gyms in the state, kids can also burn off some energy in the bounce house, junior-size Olympic pool, or in the multipurpose gym.
For the parents, there's a track and fitness space if you're looking for a simultaneous workout, as well as a Peak Café for when you need to recharge the batteries.
Hot tip: check the website before you go — if your schedule lines up, the amphitheater regularly hosts magic shows, family-friendly concerts, and movie nights!
31 – Admire the art at The Museum of Russian Art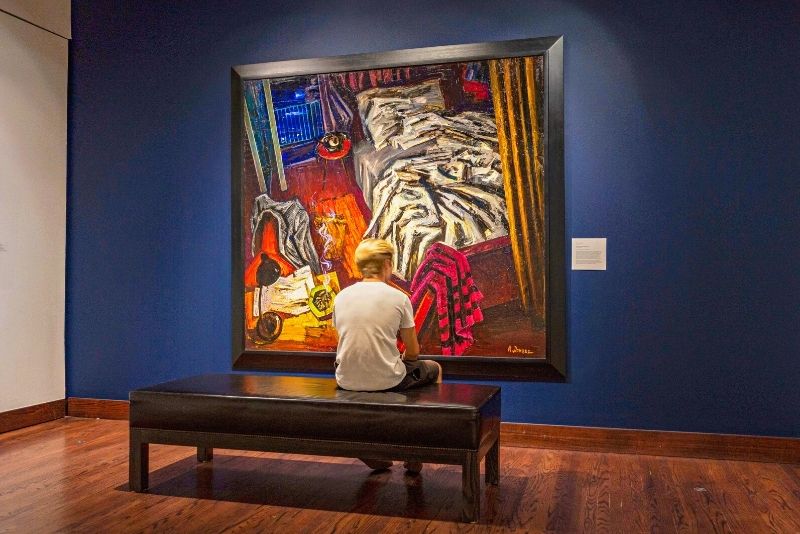 A little bit of old-world European charm in the suburbs of Minneapolis, this fascinating museum holds the claim to fame of being North America's only center devoted solely to preserving and presenting all forms of Russian art and artifacts
So, if you're ever feeling like you need to get away from it all and dive into a new and distinct culture, but don't want to leave the city, The Museum of Russian Art is your perfect destination.
Located deep in the suburbs near Diamond Lake inside a beautifully renovated historic building, this lesser-known museum is home to an impressive collection of Russian artifacts dating back to before the Revolution, with pieces by some of Russia's most famous artists on display.
With collections spanning Muscovite Russia to the Russian Empire, the Soviet Union, and the post-Soviet era, visitors can glean an overview of the entire (and complex) evolution of the world's biggest country.
And, with specific themes like Jewish Life in the Russian Empire or women in Soviet art, the collections provide a glimpse into lives and eras which many find so foreign.
The friendly and knowledgeable staff are always happy to answer questions or give insights
32 – Practice your backflips at a trampoline park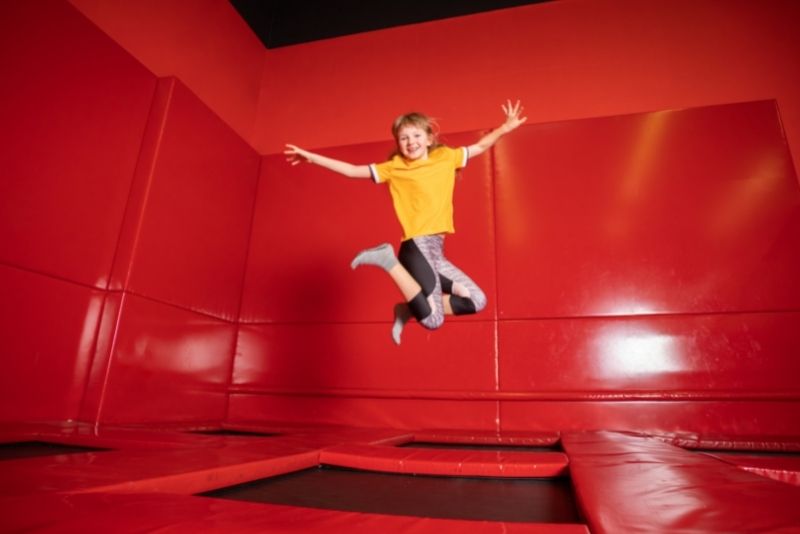 Far more exhausting than it looks, a trip to a good old-fashioned trampoline park is one of the most exhilarating things to do in Minneapolis for anyone up for a challenge (or some laughs).
There are plenty of them around town, but a couple crowd favorites are Sky Zone, Zero Gravity, and Urban Air — with locations all over the Twin Cities, it's easily accessible no matter where you're staying.
Walk into an enormous warehouse filled with interconnected trampolines of all shapes and sizes, put on your grip socks, and let the games begin! Dodgeball, basketball, foam pits, slam-dunking, rock-climbing, Ninja Warrior courses; whatever your heart desires can be found at a good trampoline park.
Just be prepared to leave feeling like you've worked out every muscle in your body!
33 – Explore different parts of the Mississippi National River and Recreation Area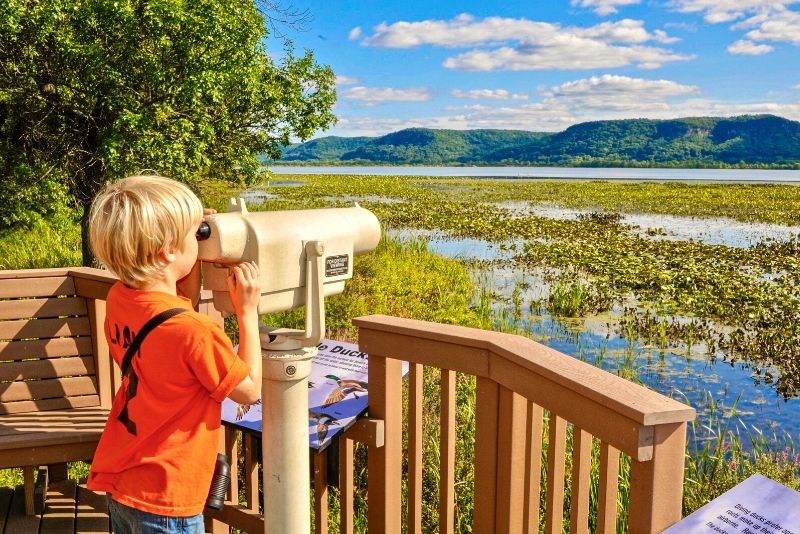 One of the more unique National Parks in the United States, the Mississippi National River and Recreation Area encompasses a beautiful and sprawling 72-mile stretch of river running from the city of Dayton, through the Twin Cities, and then down to Hastings.
The park was established in 1988 as America's first national waterway park, and today offers ample opportunity for outdoor recreation along its wooded banks — including fishing, hiking, biking, canoeing/kayaking, and camping.
In the summer months (and especially on weekends), the park's main Minneapolis sections can be quite crowded with locals out enjoying the sun and activities; but if you're willing to venture off the beaten path a little bit, there are infinite quiet spots to relax and take in nature.
In the winter, on the other hand, the park becomes a secluded winter wonderland, offering hiking, ice fishing, snowshoeing, cross-country skiing, and more.
34 – Play a round of golf!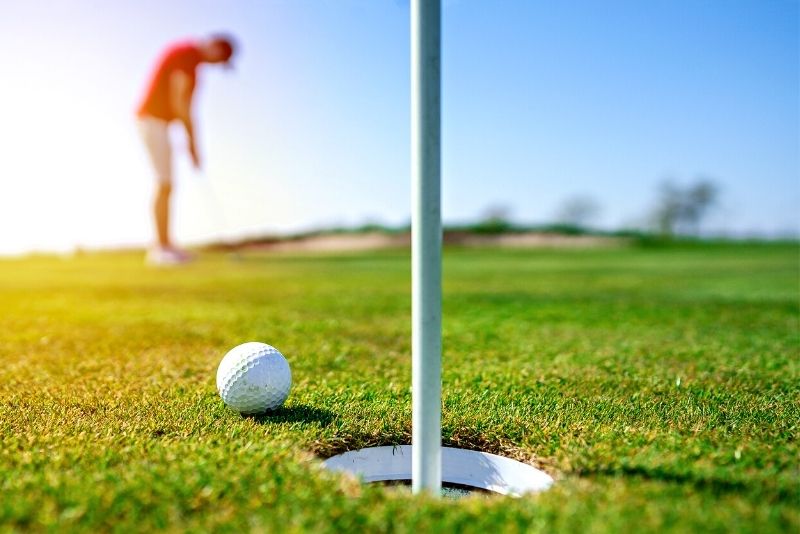 If you're a fan of golf, Minneapolis is definitely the place for you. With no less than 65 world-class golf courses scattered within a 20-miles radius of the city, there's no shortage of challenging and scenic holes at which to perfect your swing.
Open between April and November (you'll see this as a running theme, due to the inclement winter weather), the 18-hole Deer Run Golf Club sits about 30 minutes drive from downtown in the quiet suburb of Victoria. Here, the public golf club manages to portray the charm of an old, private club, with wide fairways, comfortable golf carts, and an on-site watering hole and golf shop.
For a challenging course with fast greens and thick rough, look no further than the Forest Hills Golf Club — an 18-hole, par-72, a 6514-yard private layout that is both beautiful and unforgiving, located 30 minutes from the Twin Cities to the northeast.
If you're hoping to practice your skills, the Eagle Valley Golf Course east of St Paul in wonderful Woodbury boasts its own driving range, chipping area, and putting green; and as a public course, it's affordable too.
Craving more fairways? The Loggers Trail Golf Course in Stillwater dishes up a very challenging course that'll put your precision to the test, while the Chaska Town Course, sitting on oak groves and marshlands, is regularly considered one of the premier courses in the city.
35 – Get your art fix at the Weisman Art Museum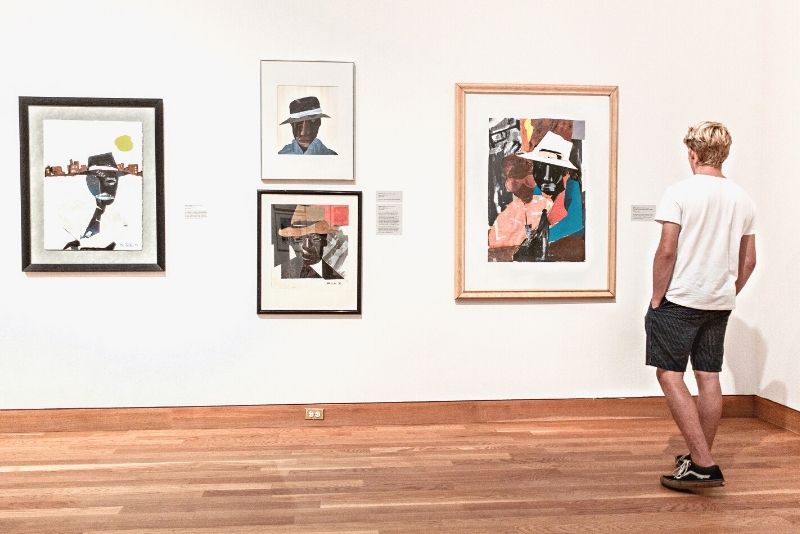 Feeling artsy? The University of Minnesota's near-century-old Weisman Art Museum is a top attraction for art lovers visiting Minneapolis — not just for the 20,000 diverse works that lay inside, but for the striking steel and brick building itself too.
Located on the banks of the Mississippi River, this modern and airy structure was designed by world-famous architect Frank Gehry (of Guggenheim fame) and houses one of the most diverse collections in the Upper Midwest.
Sure to keep any wandering art aficionado entertained for a solid couple of hours, the museum focuses largely (but not exclusively) on 20th-century American art, with paintings, sculptures, Native American pottery, Korean furniture, multimedia works, and installations from both well- and lesser-known artists on display too.
Keen to learn more about its rotating exhibitions? The Weisman also offers educational programs for all ages as well as public tours.
Keep in mind: while the museum is totally free, a timed ticket is still required.
36 – Sample the Latino flavors at Mercado Central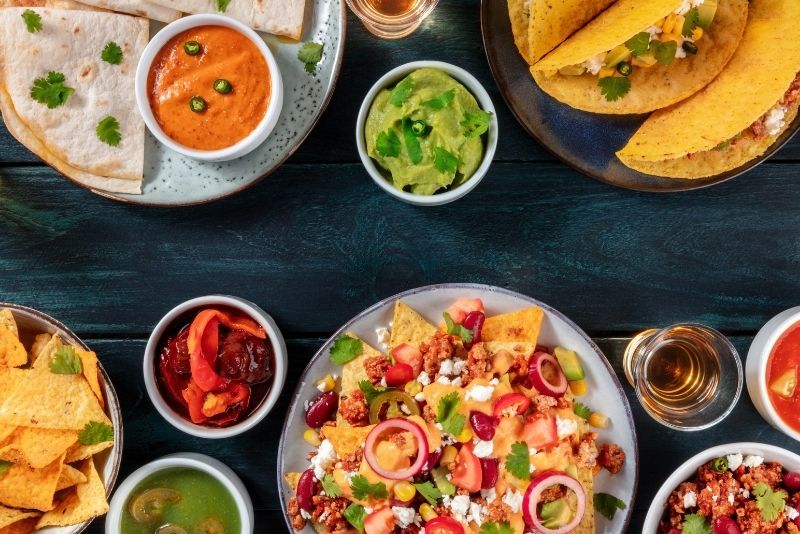 A colorful cultural mecca with 35 shops, grocers and eateries galore, tucked away deep in the suburbs at the corner of Lake Street and Bloomington Avenue, Mercado Central is a must-visit for any culture-seeking Twin Cities visitor.
Open seven days a week, this vibrant marketplace offers an eclectic mix of Latin American goods, from fresh produce and meats to souvenirs, clothing and more.
Stop by on a Saturday morning and you'll likely be treated to live music and delicious food smells emanating from the dozens of stalls, or head over in the evening for some prime people-watching (and tapas eating) and churros.
Foodies, it's near impossible to go wrong; but if you need a place to start, consider the lip-smacking chicken tostado at Tortilleria La Perla the Milanese Torta at Manny's!
37 – Step into a world of color at the Crayola Experience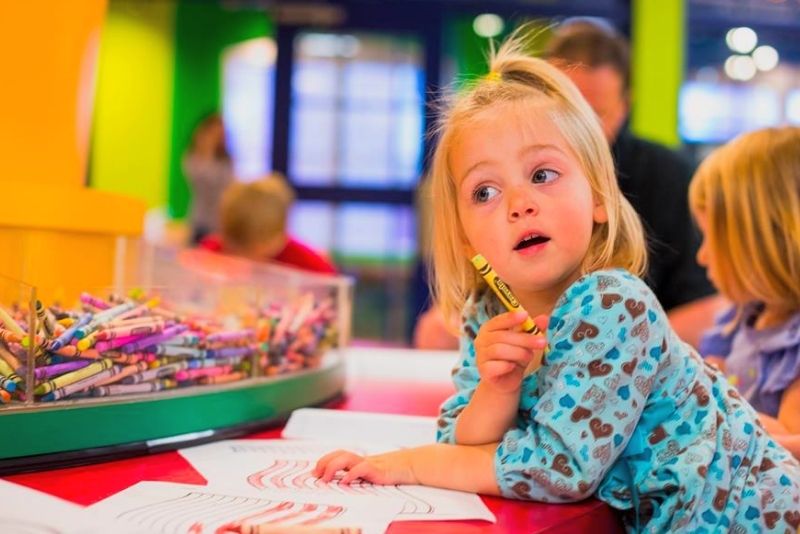 A wonderful creative outlet for kids (and the young-at-heart) of all ages, the Crayola Experience is all about one thing: color!
Sitting inside the giant Mall of America, the family-friendly attraction boasts more than 20 hands-on activities that challenge the creative side of the brain, with live entertainment (learning how crayons are made in the live Factory Show) to boot.
With kids regularly leaving with an ear-to-ear grin, some of the highlights include: taking part in a live drawing show with a Crayola master artist; making customized crayon labels; sculpting with melted wax; discovering how color is made; and starring in your own coloring book page!
Plus, if you're feeling peckish after all that creativity, there's an on-site eatery with pizza, salads, and gluten-free options too.
38 – Learn about the turbulent history of Saint Anthony Falls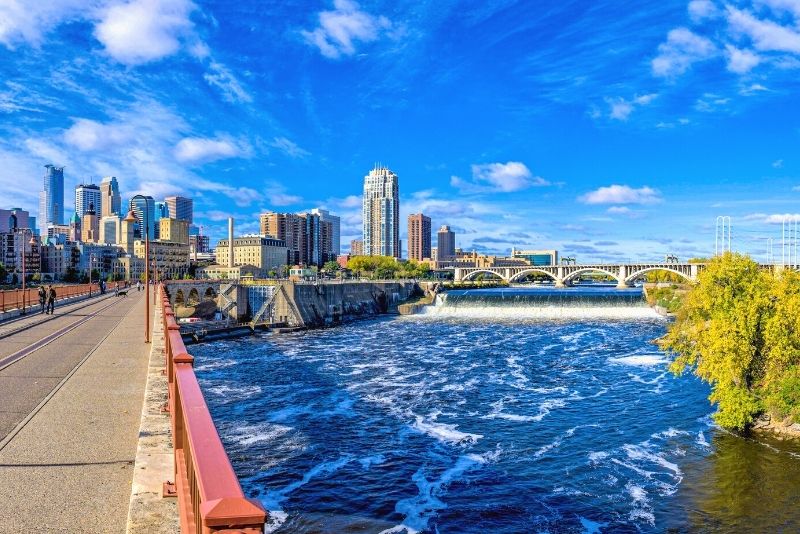 Smack-bang in the heart of downtown Minneapolis, Saint Anthony Falls — a history-rich man-made waterfall built on the site of a former natural waterfall — makes for essential (and convenient) viewing.
Forming the dramatic backdrop to the iconic Stone Arch Bridge, and spanned by several walking and biking trails, this is one of America's most famous waterfalls (and, remarkably, the only true waterfall on the 2,350-mile-long Mississippi!).
Best seen during a sunny day when its full glory can be appreciated, take some time to wander around the falls with the self-guided audio tour (or join a walking tour) and learn about their fascinating history — far more than just a small waterfall, the area is significant to both the history of Native American and the industrial evolution of the city.
39 – Splash around at the Great Wolf Lodge Water Park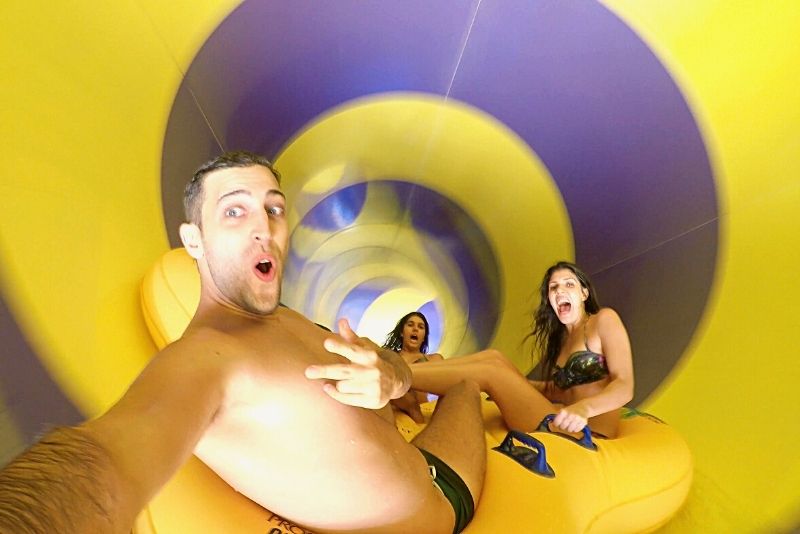 Beloved by locals as a way to beat the sizzling summer heat (or winter snow, thanks to being indoors), the massive (and massively fun) Great Wolf Lodge Water Park boasts rides, wave pools, lazy rivers, and splash pads for the whole family to enjoy.
Spread out over an impressive 75,000 square feet, the park features close to a dozen rides, well as many activities for kids (and adults) who want to stay dry.
Wannabe surfers, make a beeline for the Wolf Rider Wipeout; everyone else, make sure to zoom down the River Canyon slide, which blends classic waterpark thrills with state-of-the-art cinema technology!
Hot tip: splash out on an overnight stay at the Lodge itself to gain free admission to the water park!
40 – Roll out the picnic rug at Boom Island Park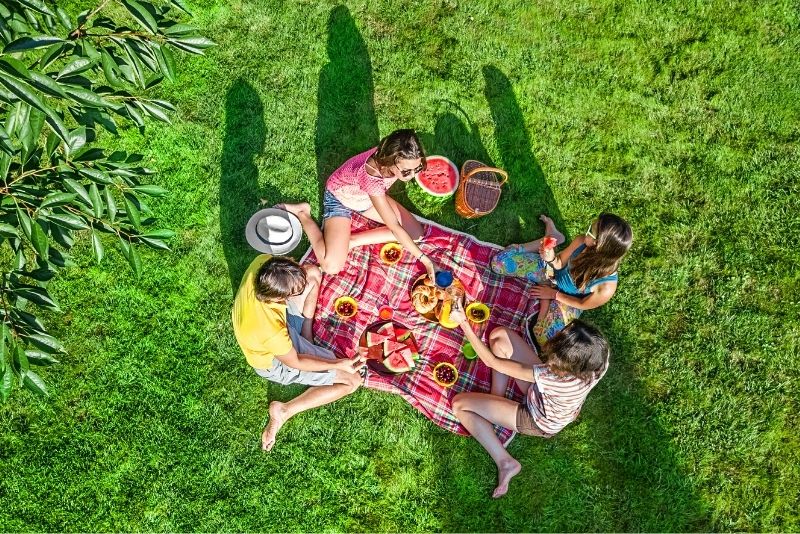 A postcard-pretty spot and must-visit during the summer, located on the northern banks of the Mississippi River, Boom Island Park is a local hidden gem.
Pack a picnic and spend an afternoon lazing in the sun on the park's sprawling lawns; wander over the pedestrian bridge to Nicollet Island; burn a few calories on the biking and walking paths (or walk here along the riverfront from downtown, about 30 minutes of sweeping river views), or rent a single or two-person kayak and head out on the water itself!
The best time to visit? During summer evenings when the air is warm and the sunset illuminates the city skyline.
41 – Unleash your inner child at Can Can Wonderland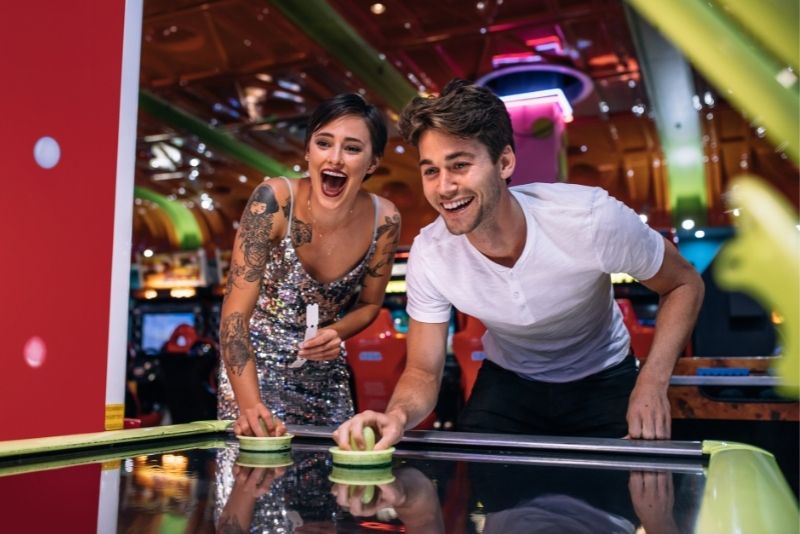 Playful and quirky, Can Can Wonderland is the perfect place to unleash your inner child.
A unique entertainment destination that's part of the St. Paul arts district, this former warehouse (a can manufacturer, hence the name) has been transformed into a whimsical wonderland of games, art installations, and — most importantly — mini-golf!
18 holes of themed fun later, you'll exit with a newfound appreciation for all things miniature. What sets this course apart from the typical amusement park putting lanes is its uniqueness; each of the 18 holes has been painstakingly created by a different artist.
Plus, there's an interactive museum of gaming, a stack of old-school arcade and pinball machines dating back to the 1920s, and an on-site eaterie serving artisan pizzas, homemade ice cream, a tap wall with 34 self-serve drink options, and a few harder thirst-quenchers for the adults too.
42 – Stroll around Theodore Wirth Regional Park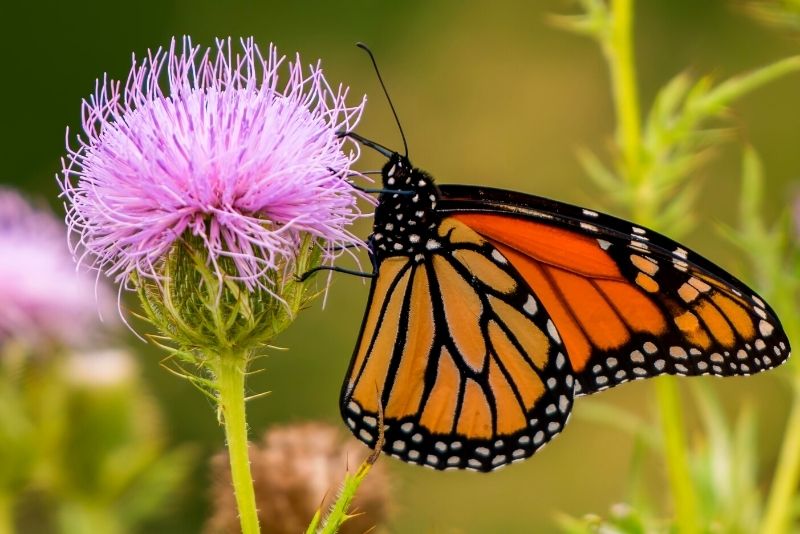 Covering more than 759 acres of wetlands, forests, and prairies (that's near-identical to that of Manhattan's Central Park, to put things in perspective), Theodore Wirth Regional Park is the largest park in Minneapolis, delivering myriad spaces to relax and unwind after a few long days of exploring and snapping tourist pics.
With miles of paved trails for biking, running, or rollerblading, and oak trees towering overhead that play host to dozens of local avian residents, it's perfect for getting some fresh air and enjoying nature at its finest.
Found two miles west of downtown, the expansive park also features two golf courses (and a disc golf course), 15 miles of cross-country skiing trails in winter (plus a Swiss Chalet-style warming house and equipment rentals on-site), tennis courts, fishing piers, picnic areas with charcoal grills, and a whole lot more.
43 – Soak in the sun at Cedar Lake East Beach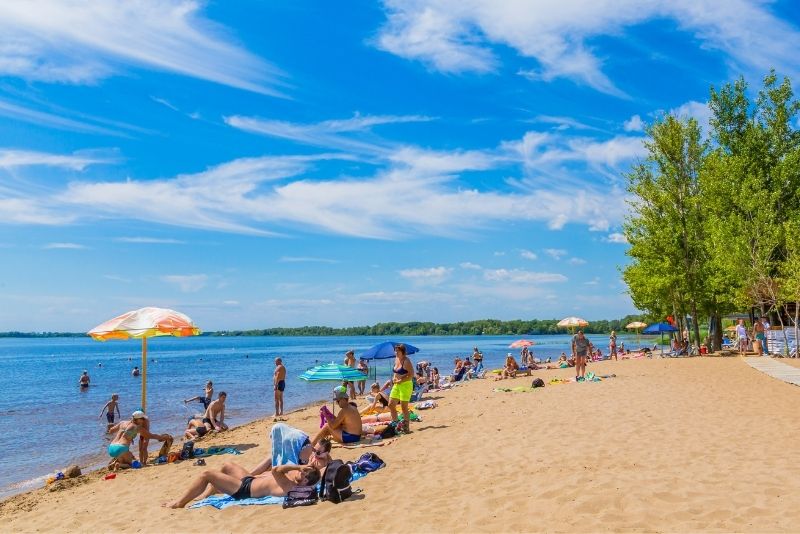 Feeling toasty in the summer heat? Then do as the in-the-know locals do and make a beeline for Cedar Lake East Beach.
A narrow and sandy strip of beach on the east side of Cedar Lake (duh), it's an under-the-radar oasis for swimming, sunbathing, paddle boarding, fishing, and simply taking a load off.
There are lifeguards on duty here, so you can let the little ones swim with peace of mind, and the least-known of the three Cedar Lake beaches, hidden away behind the Burnham Forest, the crowds are seldom overwhelming, making for a peaceful day under the sun (or shade).
Hot tip: take a stroll around the area before you leave to check out the Henry Neils House by Frank Lloyd Wright.
44 – Snorkel with sharks at SeaQuest Roseville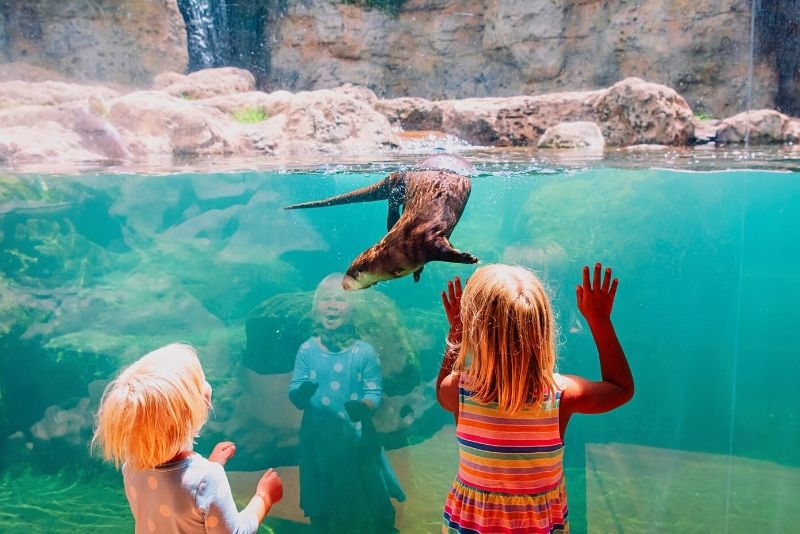 Hunting for an oceanic experience a little different from the typical aquarium? Then pop SeaQuest Roseville atop your list of things to do in Minneapolis!
A family-friendly attraction with more than 500 different species of both land and sea critters; from friendly seahorses and starfish to intimidating sharks and rays underwater, and wallabies, snakes and monitors on land (to name just a sliver of what's on show), it's ideal for anyone who wants to get to know some of Mother nature's diverse and delightful creatures on a deeper level.
What really sets SeaQuest apart is its interactive exhibits; you're not just looking at the fish in these tanks, you're learning about them too through educational shows, touch tanks, and meet-and-greets.
Those brave enough can hold a snake, or for something more calming, step inside the walk-in aviaries and witness hundreds of colorful birds. The main event, of course, is the snorkeling: if you book ahead, you can seize the opportunity to swim in tropical waters filled with reef sharks, stingrays and hundreds of vibrant tropical fish!
Seaquest sits inside the Rosedale Center in Roseville, which means there's no shortage of activities (shopping, movies, and the like) and restaurants to add to the adventure.
45 – Uncover a foreign culture at the Somali Museum of Minnesota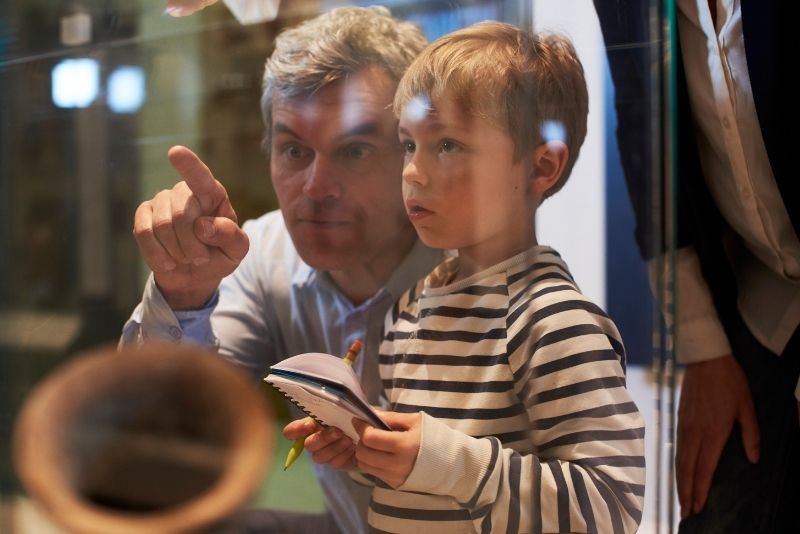 Captivating, unique, and providing a rare insight into a culture that's unfamiliar for the majority of America, founded in 2001, the Somali Museum of Minnesota is the only museum in North America entirely dedicated to chronicling and celebrating Somali art, history and culture.
With over 700 various artifacts on display, from traditional clothing and jewelry to photography, pottery, and more, as well as two traditional nomadic houses, the museum houses a fascinating collection that tells the unique story of Somalia's people; a tale spanning centuries of migration, conflict and tradition. Thanks to resident artists, the vibrant arts scene is particularly well-represented here.
What makes this place truly special is its commitment to education. Not just content with being a tourist destination or static exhibition space, the Somali Museum actively engages with local communities through regular talks, dance workshops and other events designed to share knowledge and inspire creativity.
46 – Get lost in the pages at the Minneapolis Central Library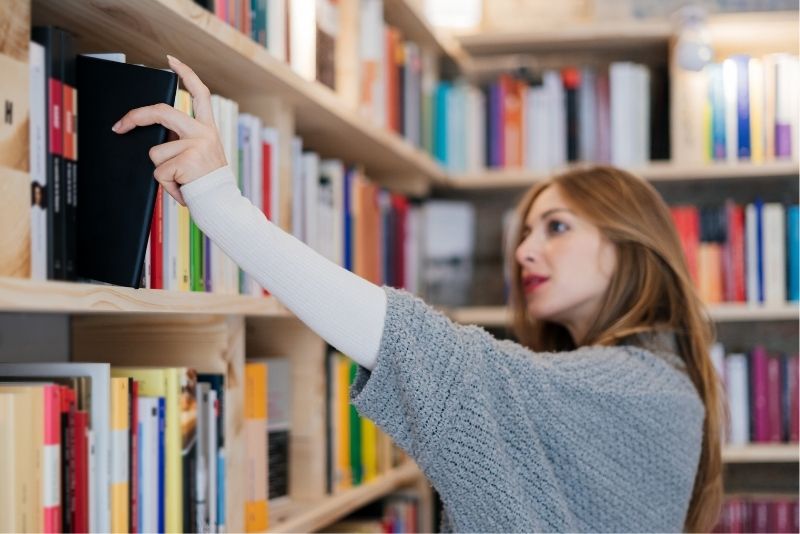 With a history that dates back to 1885 (now housed within a modern, futuristic Cesar Pelli-designed building on 10th Street and Hennepin Avenue), it's hard to miss the Minneapolis Central Library — towering over its Downtown surroundings, it's not just its striking architecture that makes the library one of the top things to do in Minneapolis, it's also home to a wealth of knowledge and culture.
Offer public computers, free Wi-Fi throughout, an extensive collection of books (both physical and digital), movies, government archives, music and magazines, as well as numerous event spaces including a large auditorium, this library has something for everyone. And if you're feeling lost among all those shelves crammed with information (it can be daunting!), the helpful and knowledgeable staff are always on hand to offer assistance.
All up, with a collection of more than 2.4 million items, it's officially the fourth largest metropolitan collection in the country. So no matter if you're into teen fiction, true crime, or a twisted sci-fi romance fantasy, you'll find more than your fair share of stories in this Minneapolis landmark.
47 – Race around town with a scavenger game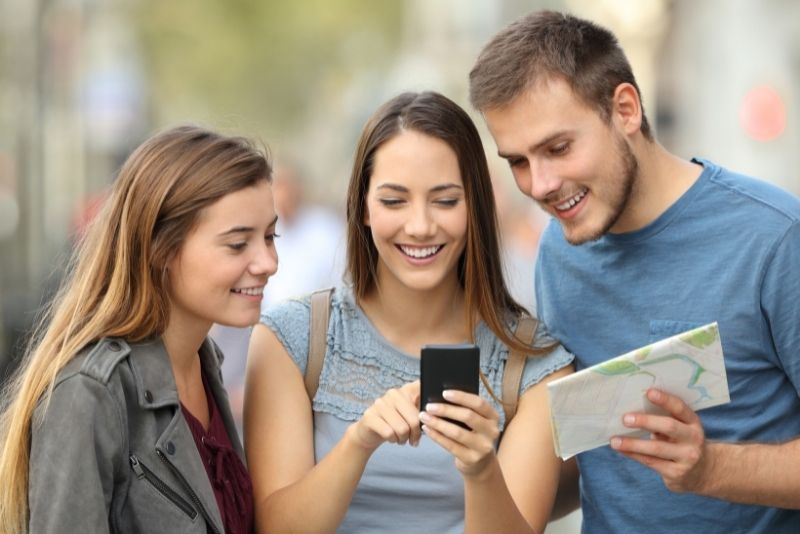 Fed up with meandering around town, getting lost around every corner? Can't stand those slow-paced, drawn-out walking tours? Then take your sightseeing routine to the next level with a scavenger hunt!
There are plenty of companies that offer customizable hunts (including zombie-themed hunts!) in Minneapolis (and beyond), so if you're looking for something family-friendly and a chance to play detective, you'll find no shortage of top-notch choices.
Tasked with finding specific items, discovering landmarks, solving riddles and completing challenges at various locations around Minneapolis (Downtown, the historic North Loop district, the riverfront, and the suburbs), it's the perfect way to get your blood pumping and see all the sights (and some hidden gems too) in record time.
Plus, if you complete the challenge as a team, it makes for a great bonding experience — just be prepared for a little bit of friendly competition along the way.
48 – See the NBA's Timberwolves front row for a game (or concert) at the Target Center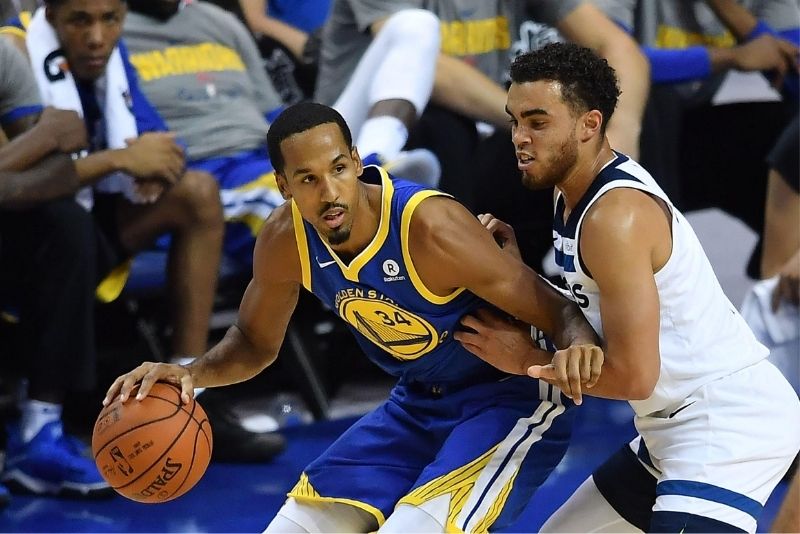 Where tens of thousands of diehard fans come to see their favorite sports teams in action, the Target Center has long been a Minneapolis sporting mecca.
Home to NBA's Minnesota Timberwolves and WNBA's Minnesota Lynx, as well as major concerts, MMA fights, and family-friendly events (including Disney on Ice), this multi-purpose arena has something for everyone whether you're a basketball fan or not. And if you are a fan, there's no better place to catch a game than right up close and personal with the home-court advantage!
Besides the chance to see the country's very best athletes strut their stuff on the court (and musicians strut their stuff on the stage), the concourse also offers a range of food and drinks options, as well as merchandise outlets to pick up that quintessential Timberwolves souvenir or band T-shirt.
49 – Go thrift shopping on Minnehaha Mile!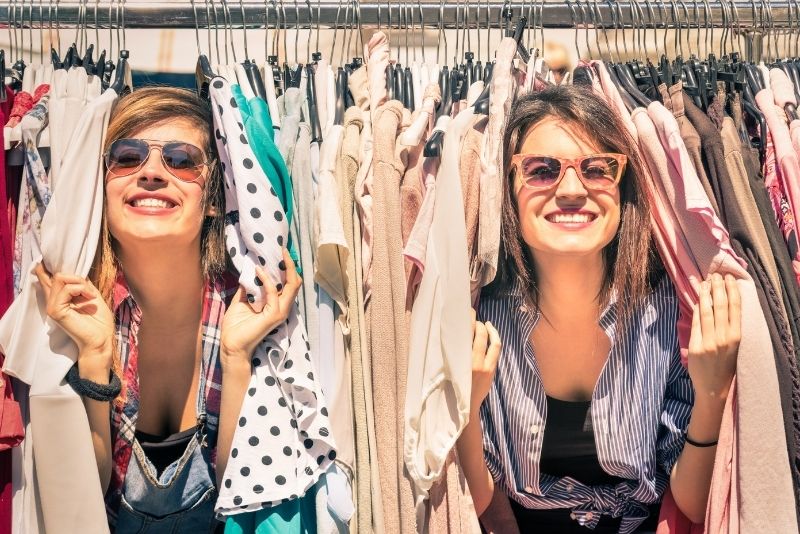 For all the thrift-shoppers, bargain-hunters and shopaholics alike, paying a visit to the seven-block Minnehaha Mile stretch should be vying for top spot on the Minneapolis bucket list.
Cutting through the city's Longfellow neighborhood on Minnehaha Avenue (mostly), the shopping district is home to a range of stores, including big-name brands, independent boutiques, old-school record shops, and all kinds of kitschy, retro collectible stores.
A crowd favorite thanks to its whimsical array of treasures, Turquoise Vintage is your classic thrift store full of quirky mugs, homewares, clothes and knick-knacks. Time Bomb Vintage, on the other hand, is all about retro, displaying old-school food packaging, kids toys, and throwback board games.
And that's just the tip of the iceberg when it comes to the shops (if you need a few more recommendations, E's Emporium and Moon Palace Books are both excellent). In between sifting through the shelves, there are plenty of cafes, sit-down restaurants, and even wellness studios for when you need to recharge the batteries.
50 – Make a quick stop at the F. Scott Fitzgerald Birthplace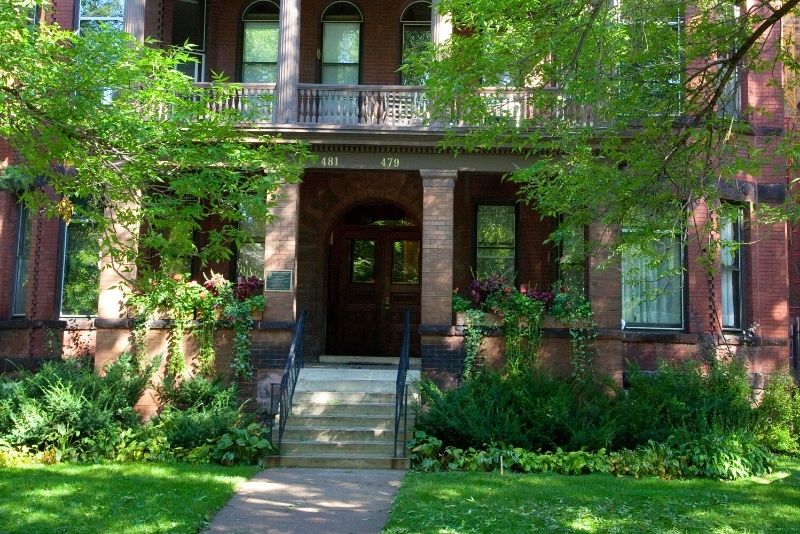 One for the literary lovers, little do many realize that the famed American author F. Scott Fitzgerald was actually born in Saint Paul, Minnesota.
While the house where he spent his early childhood is elsewhere, you can still visit the site of his birthplace — a small, modest columned Victorian apartment at 481 Laurel Ave, St Paul — and learn all about the man who penned classics such as The Great Gatsby, Tender is the Night and This Side of Paradise.
While the apartment remains a private residence to this day (perhaps inhabited by our next literary legend?), visitors can still admire the commemorative stone and the gardens at this unofficial historic site.
51 – Join a tour of the Minnesota State Capitol building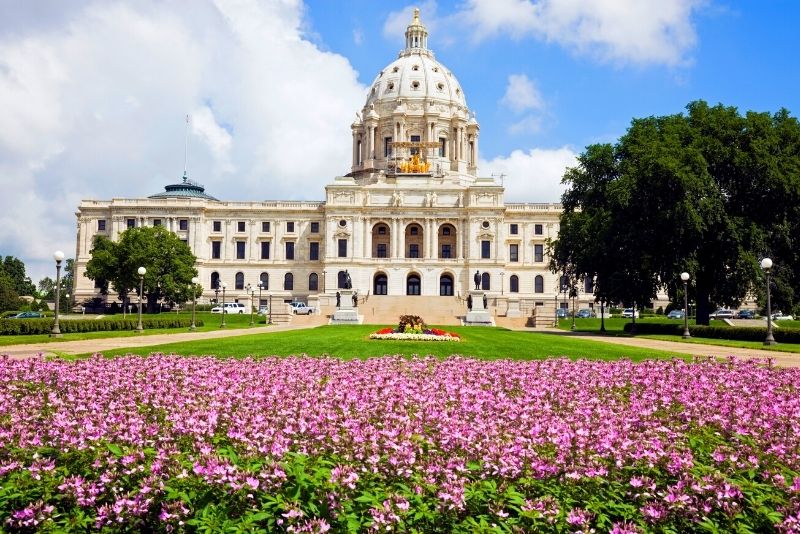 If you want to take in a little bit of history and politics, a visit to the Minnesota State Capitol building makes for a surprisingly educational and eye-opening day out.
Found in the heart of St Paul and completed in 1905, the spectacular domed Capitol has been the seat of Minnesota's government for more than 100 years, playing host to the office of the Minnesota governor, House of Representatives, and a formidable collection of 19th- and 20th-century art throughout its walls.
Guided tours are available most days from 10 am until 2 pm (leaving at the top of the hour and lasting 45 minutes), and are totally free! While the visual highlights include ornate ceilings, marble floors, grand staircases and foyers, and the obviously remarkable domed roof, thanks to friendly guides, you'll also learn stacks about the history and inner-workings of Minnesota's political system, and history of the building and city too.
52 – See what Nicollet Mall has to offer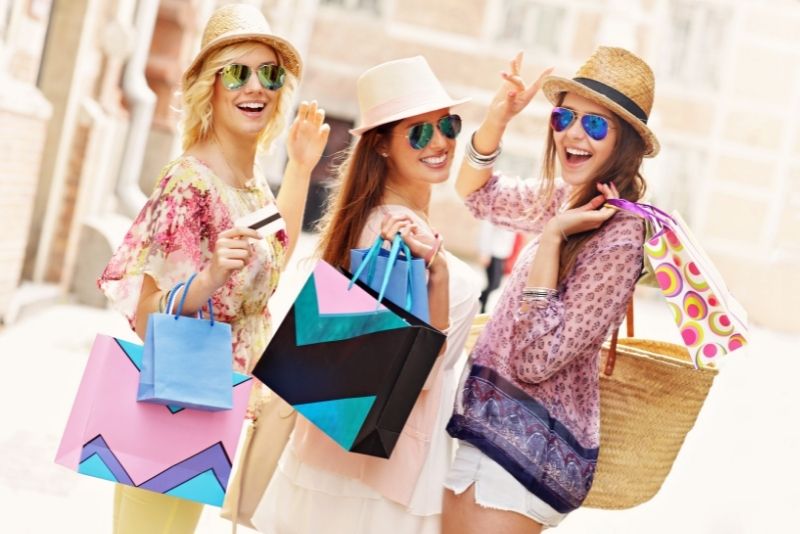 The Minneapolis focal point for window shopping, dining, people-watching, and a leisurely urban Sunday stroll, Nicollet Mall (or just Nicollet, as the locals call it) is a 12-block long stretch of shopping heaven in the middle of the city.
Lined with high-end stores and boutiques to satisfy the inner shopaholic, and eclectic cafes, food trucks, bars and street performers to entertain the masses, as well as the notable Mary Tyler Moore Statue on the corner of 7th, Nicollet Mall is a hive of activity come day or night. Whether you're looking for a new outfit, want to sample local cuisine, grab a decent pub feed, get your nails done, or pamper yourself with a well-earned massage, you'll find it all in arm's reach at Nicollet.
Fancy a pint? Brit's Pub serves up English and American beers and boasts a 10,000 square foot lawn bowling green. What about something more wild? Barrio has no less than 100 tequila varieties. While you'll be spoiled for choice when it comes to snacking, Coconut Whisk is the go-to if you're after gluten-free and vegan options
53 – Get around town with Wheel Fun Rentals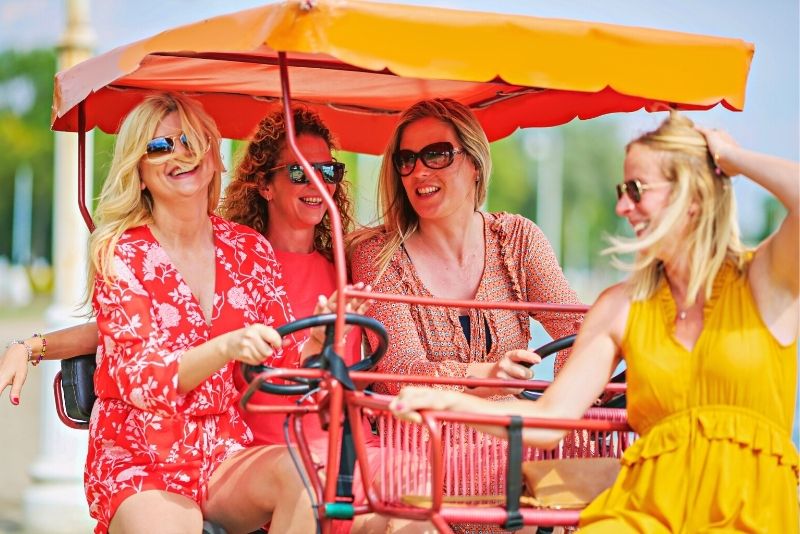 If driving around the city in bumper-to-bumper traffic or tiring out the legs with endless walking doesn't appeal, Wheel Fun Rentals can help (and they're wheely fun).
With multiple locations all over the city — in Bde Maka Ska, Lake Harriet, Minnehaha Falls, or Lake Como in St Paul, to name a few — visitors can take out all sorts of quirky vehicles for a spin around the town's trails, lakes and canals.
Choose from two or four-person surreys (perfect for groups or families), where your day cruising along the streets and paths of the city at your leisure. Or hop on an old-school bicycle cruiser (perfect for the social media selfie).
On those hotter days, why not opt for something on the water? With kayaks, paddleboards, and water safari tours available too (depending on which location you visit), there's something to put a smile on the face of everyone in the family.
54 – Check out the Science Museum of Minnesota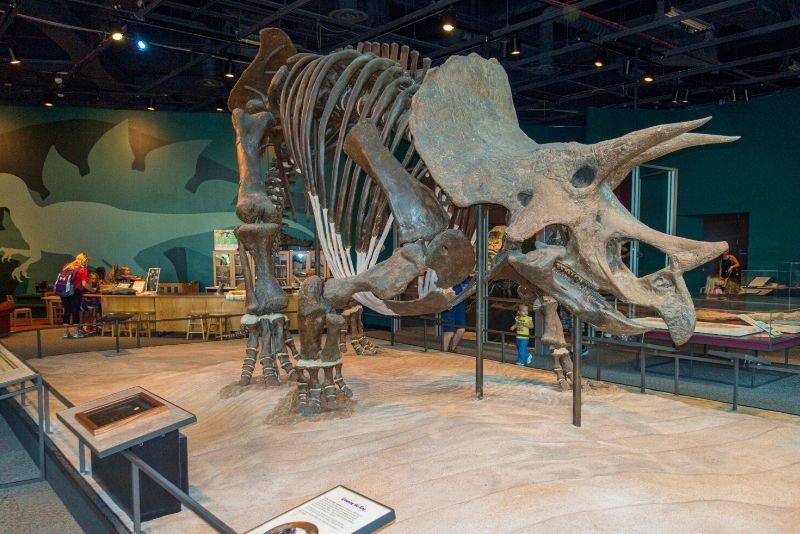 Don the lab coat and bring the family to one of Minnesota's most esteemed science centers — the ideal spot for a rainy day that's been welcoming Twin City visitors for well over a century!
With exhibits covering the entire spectrum, from dinosaurs to outer space, and weather to wild animals, this interactive and engaging museum dives into a fascinating and diverse selection of themes; while some are tailored to youngsters, the majority are intriguing for teens and adults too.
From the moment you walk into this downtown St. Paul establishment (and are greeted by a 2-story tall astronaut), be prepared to get hands-on with science as you explore everything from giant bubbles and physics-defying contraptions to fossils, magnets, the science behind math and perspective, the human body, race and evolution, and the kid-favorite interactive sports section.
With new exhibitions always rotating through (like Science Superheroes) and special events happening regularly too (including screenings at the enormous Omnitheater!), the Science Museum of Minnesota is one place that never gets old.
55 – Grab a cappuccino at Spyhouse Coffee Roasters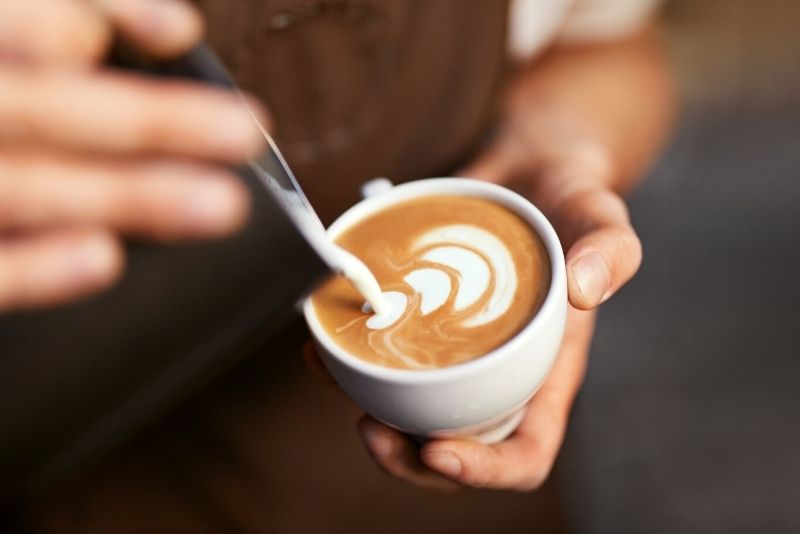 Need a little pick-me-up after all that walkabout? With five coffee shops in Minneapolis and one in St. Paul, Spyhouse is a caffeine institution in the Twin Cities, roasting its own coffee on-site and sourcing from the best farms around the world.
No matter which Spyhouse you choose to visit (the original Northeast location is where the actual roastery is found, and therefore is a popular option), you're guaranteed a great cup of joe, an inviting atmosphere, and excellent service.
Whether you want to chat with friends for hours over a few cups, get some work done away from distractions, or just take five minutes out of your day for some peace and quiet, Spyhouse is a Minnesota institution that seldom disappoints.
With take-home blends and quirky apparel on sale too, you might find yourself a great souvenir for the coffee addicts back home.
56 – Sample flavors from all over the world at Midtown Global Market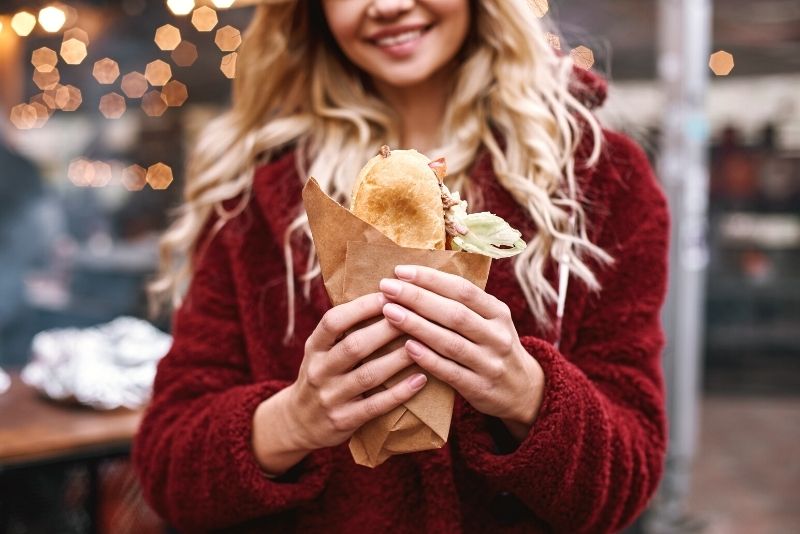 If you're looking for a taste — and glimpse! — of the world, look no further than the ever-buzzing Midtown Global Market.
This expansive, worldly indoor warehouse market is home to stalls and shops from all over the planet, selling everything from colorful textiles and handicrafts to made-to-order meals, as well as spices, meats, cheeses, and so much more to take home (or to Powderhorn Park around the corner for a picnic).
No matter what your tastes or interests may be, there's guaranteed to be something here that'll take your fancy; wander through the different sections and discover new flavors, aromas, and culinary traditions from far-off lands — Mexico tacos, Thai curries, Japanese sushi, Middle-Eastern hommus, French baked delights (be sure to stop in at the bakery), and Venezuelan empanadas, just to name a few.
You'll find the multicultural melting pot in the Phillips neighborhood, about 2 miles south of downtown, a decent but achievable walk.
57 – Snap up a ticket for the Acme Comedy Company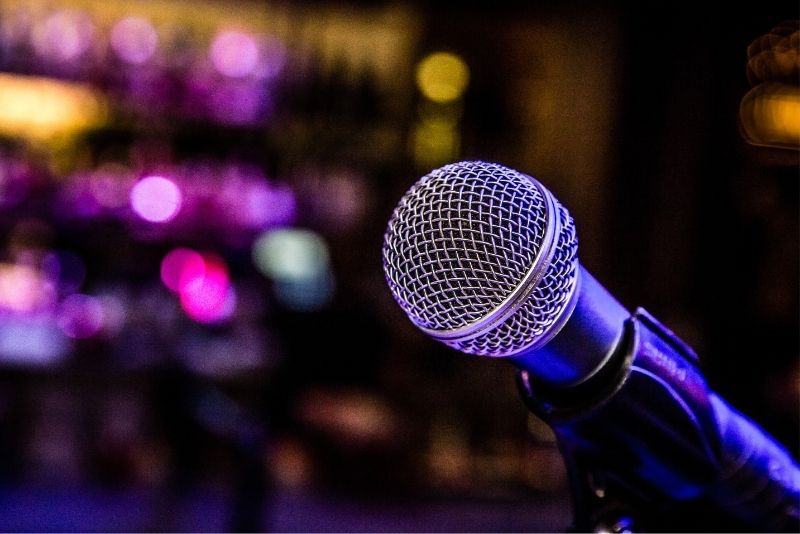 Ready to laugh your socks off? Minneapolis is home to one of the country's most renowned comedy clubs, Acme Comedy Company.
Since 1991, this intimate (just 150 seats!) and eclectic venue has been hosting some of the biggest names in stand-up, as well as up-and-coming talent; from Nimesh Patel and Arj Barker to Louis CK, Jade Catta-Preta and Aziz Ansari, there's scarcely a major comic who hasn't graced Acme's stage at some point.
The club also features an open mic night every Tuesday evening for aspiring comedians, with the on-site Sticks restaurant always a popular choice for a bite before the show.
If you're looking for a hilarious night out on the town while in Minneapolis, look no further than Acme Comedy Company — it'll have you rolling in the aisles.
58 – Immersive Van Gogh Exhibit Minneapolis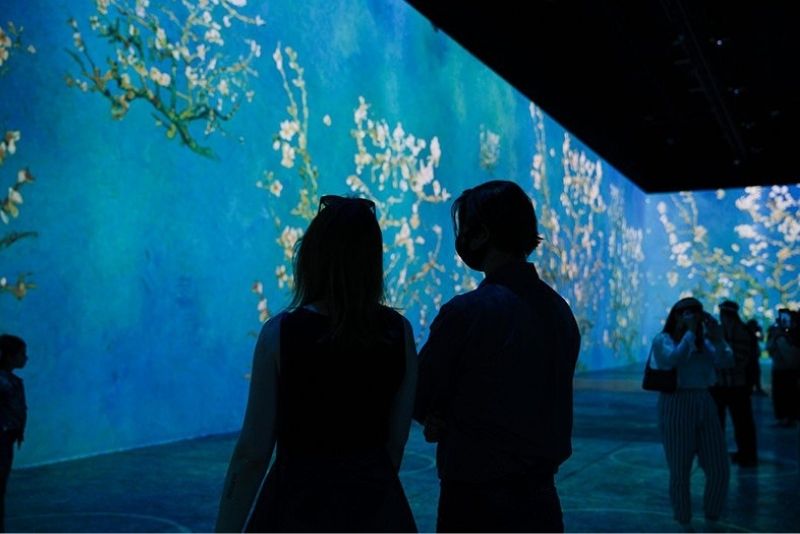 Enchanting visitors with 500,000 cubic feet of all-around wonder and color, the state-of-the-art Vincent van Gogh exhibit fuses the great Dutch painter's masterpieces with next-generation projector technology to create a world of totally immersive art — it's recently taken over the 1920s-era warehouse known as the Lighthouse Minneapolis in the city's northwest arts district, and its popularity has spread like wildfire.
Step inside and you'll discover, through the use of over 9 million pixels, infamous pieces like  "Sunflowers," "The Bedroom in Arles," "Irises," and "The Starry Night," albeit all with an animated, technological twist.
Looking for something a little different? Consider joining the Gogh with Lifeway Kefir yoga class which uses the colorful artwork as a calming, fascinating backdrop.
Keep in mind: due to its popularity, the exhibit's duration has already been extended. But that doesn't mean it'll last forever, so make sure to get there before (in case) it eventually shuts its doors.
59 – Head to the Como Town amusement park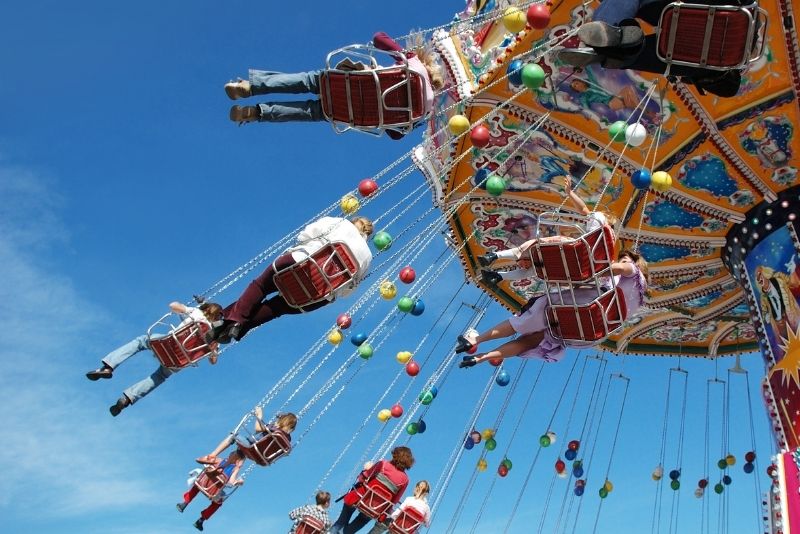 A delightful family-friendly amusement park in the heart of St Paul's Como Park, next to the Conservatory and Zoo, Como Town is a haven for kids of all ages.
There's something for everyone here, from classic amusement park rides like the carousel and bumper cars to splash pads, playgrounds, roller coaster, and more; it's the perfect place to spend a sunny day and let the kids burn off some steam
For the bigger kids, both the Tiger Trax Roller Coaster and Soaring Eagle Zip Line are enticing, guaranteed to deliver a decent dose of thrills. For the little ones, on the other hand, there are more than half a dozen gentle rides too, like the Tea Cups, Como Town Train, and Mini Bee Jet.
Complementing the 20-or-so attractions, visitors can also sign up for some face painting, turn themselves into a caricature, or grab a snack at the on-site eateries and browse through the General Store for a quirky souvenir.
60 – Get lost in the unfathomably large Mall of America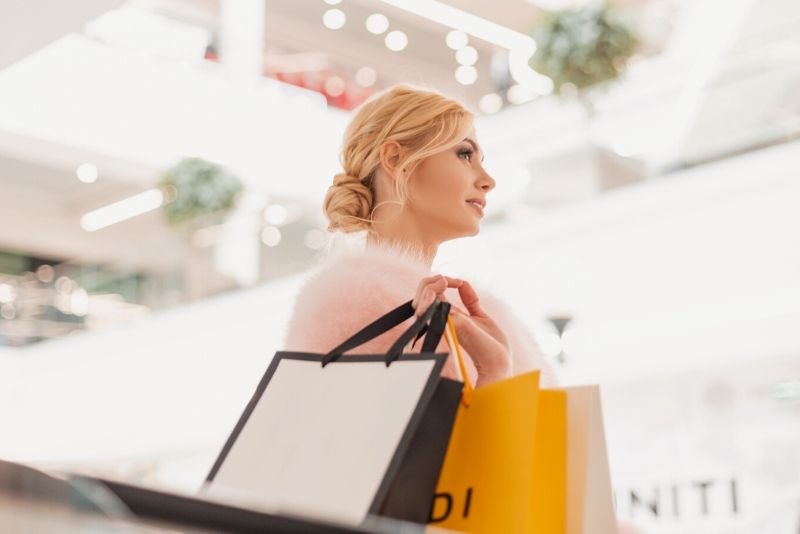 Craving some retail therapy? You won't find a place better suited in the entire state to grab a new wardrobe, pick up some trinkets or window-shop. As the largest shopping mall in the United States) to say that the Mall of America (MOA) down in Bloomington has something for everyone would be a criminal understatement.
Big enough to fit seven Yankee Stadiums inside and boasting over 520 stores, yes, you read that right: five hundred and twenty stores (!), as well as a cinema, an aquarium, mini-golf course, ropes climbing course, flight simulators, dozens of restaurants and food outlets and more than 100 places to buy a new outfit.
Not only is it one of the most visited tourist destinations in Minnesota — attracting around 40 million visitors every year! — but it's also home to some major brands like Apple, Michael Kors, Nordstrom, Macy's, J.Crew and LEGO, just to name a few.
On top of all that, throw in more than 400 annual events that are free to guests, plus the coveted Nickelodeon Universe — a surefire hit for big and little kids alike.
So, if you're looking for a day out where you can shop 'till you drop (or at least until your feet ache or your credit card hits its limit), and discover the pinnacle of corporate and retail USA, the Mall of America is the spot.
Hot tip: after a few hours in the mall, the Minnesota Valley National Wildlife Refuge is about 5 minutes away and provides a much-needed change of pace and scenery.
61 – Get lost in the Amazing Mirror Maze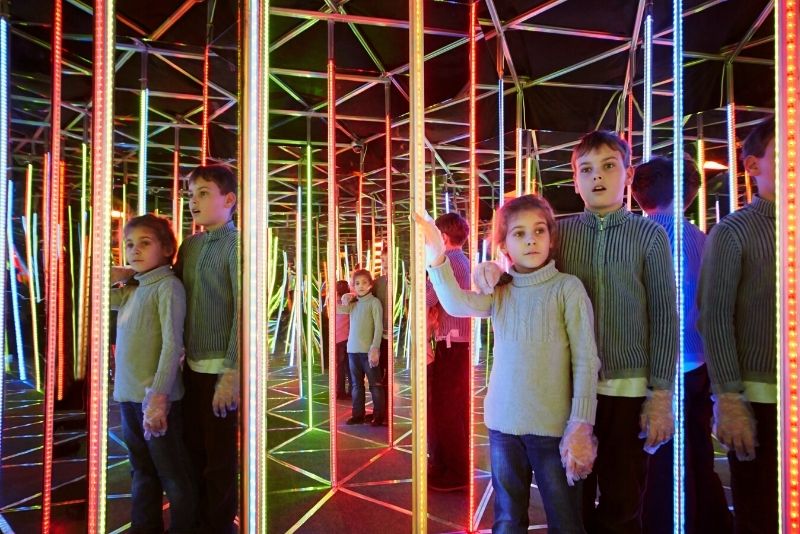 As if there weren't already a plethora of entertaining activities in the Mall of America, say hello to the Amazing Mirror Maze!
This place is exactly what it sounds like: a maze made up entirely of mirrors. And not just any mirrors, but huge, gleaming mirrors under decorated archways that'll have you questioning which way is up and down, left and right in no time.
Remarkably, the maze covers a whopping 2,500 square feet, making it one of the biggest mirrors mazes not just in the USA, but worldwide.
Open 7 days a week and located on the third floor, next to the food court, the affordable (at just $9 per person), family-friendly attraction is a great way to while away an hour or so.
62 – Race against the clock in an Escape Room
Consider yourself the next code-cracking, puzzle-solving Sherlock Holmes? Put your money where your mouth is and head to one of the many escape rooms scattered across the Twin Cities!
These physical adventure games see groups of players working together to solve a series of puzzles and clues within a set time limit (usually 45 minutes or an hour), with the ultimate goal being to "escape" from the room. This is no jigsaw puzzle though, folks; to get out before the clock strikes zero you'll need to muster up all of your wit, teamwork and out-of-the-box thinking.
At places like The Escape Game (on the third floor of the Mall of America), or any of the other centers around town, there's no shortage of themed rooms to choose from; from prison breaks to heists, sci-fi space missions, and historical-themed Gold Rush rooms (just to name a few), you'll be sure to find something that takes your fancy.
63 – Catch a show at one of the Hennepin Avenue theaters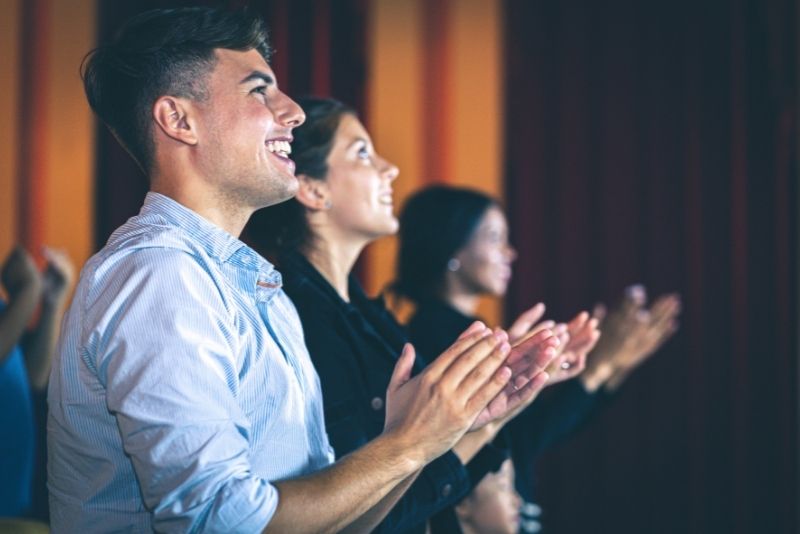 Dress to the nines because a night of unmatched entertainment awaits on Minneapolis' famous Hennepin Avenue — a main city street that once sported the nickname of "Theater Row", back when over 30 performance centers lined the area in the 20th century.
These days, the area has gentrified and diversified; and while many of the theaters are now long gone, three spectacular venues remain, upholding the legacy and traditions of what is one of America's most underrated performing art cities.
The Beaux-Arts-style Orpheum Theatre and beautiful State Theatre both date back to 1921 and can hold (and captivate) crowds of over 2,000. The intimate Pantages Theatre, on the other hand, while smaller (just over 1000 capacity), is older still, built back in 1916. Then there's the Skyway Theatre — usually hosting more upbeat on-your-feet concerts. All three are within blocks of each other, making it easy to catch a show (or two) no matter what your taste.
And make no mistake, the city sure knows how to put on a good show (and the locals love to flock to see them); according to polls, the Twin Cities are second only to NYC in number of theater tickets sold (per-capita)!
Check the websites for upcoming events; you'll be spoilt for choice with everything from Broadway blockbusters and ballets, to stand-up comedy and concerts by top international stars.
64 – Stuff your face on a food tour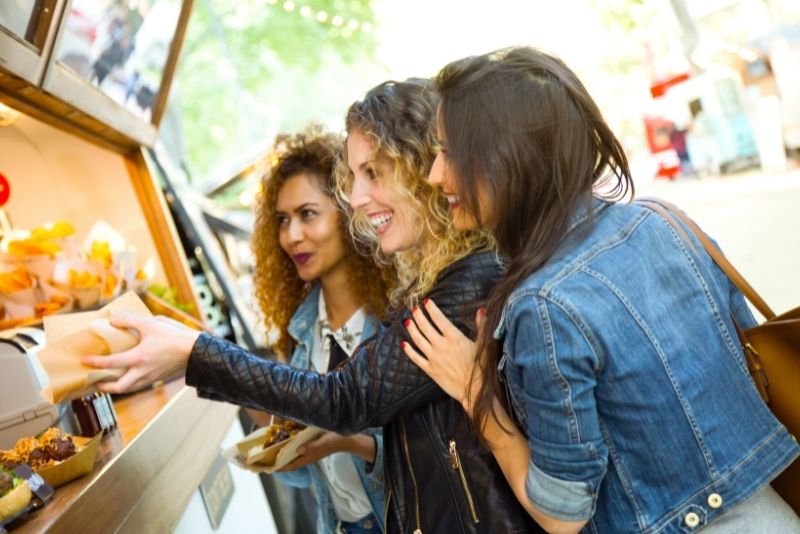 Insightful, delicious, and off the beaten track, locally-led food tours are a great way to explore the culinary delights that Minneapolis has on offer.
Led by passionate and knowledgeable guides, these tours will take you to some of the most interesting neighborhoods in town, introduce you to local eateries and chefs, and give you a real taste (quite literally) of what makes the city's food scene so special.
While food is the focus, expect to hear all about the city's history, architecture and culture along the way as you twist and turn your way down backstreets and alleys.
While different tour options pop up regularly, the Nicollet Island/East Bank neighborhood is a popular spot to uncover a melting pot of flavors. Every day is unique (depending on what's fresh and in store), however, expect to sample a range of local favorites like sausages, authentic Neapolitan pizza, traditional Greek desserts, and handmade local cheeses.
Of course, if you're looking to wet your white along the way, plenty of brewery-hopping tours and pub crawls are available too.
65 – Grab the popcorn and head to the St Anthony Main Theatre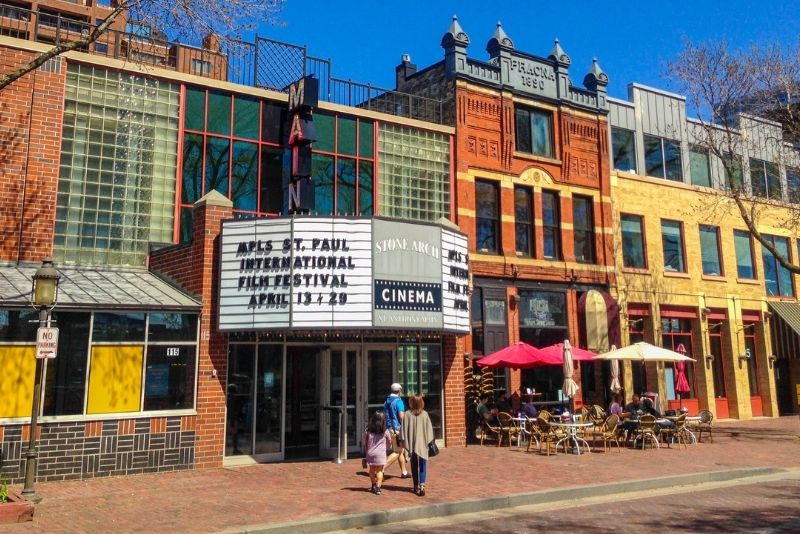 If you're a fan of independent and art-house cinema (and the occasional Hollywood blockbuster too), then be sure to add the two-story St Anthony Main Theatre to your list of must-dos while in Minneapolis.
Sitting on Main Street on the northern bank of the Mississippi, right next to the Water Power Park (a good choice for a post-movie stroll), this landmark theater has been operating since 1985, regularly delighting cinephiles with an ever-changing mix of new releases, cult classics, and avant-garde creations, all with an old-timey, small-town aura.
If you get peckish after the movie, no worries; there's no shortage of eateries in the area.
Hot tip: if your timing lines up, do your best to get involved with the Minneapolis St. Paul International Film Festival (MSPIFF), a springtime tradition that's been running since the early 1980s and holds its own as the largest film event in the Upper Midwest.
66 – Sip a signature martini at the Dakota Jazz Club and Restaurant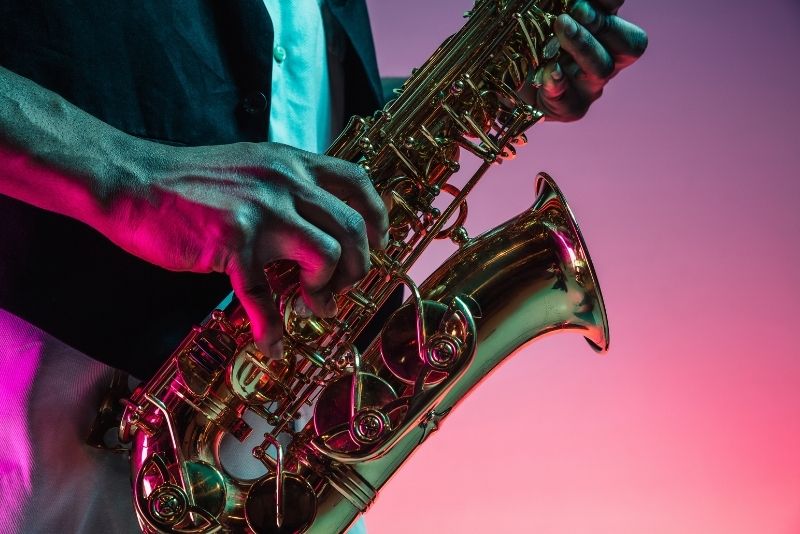 Offering an eclectic mix of toe-tapping tunes and tantalizing meals, the Dakota Jazz Club and Restaurant oozes romance (did someone say date night?) and presents as a quintessential evening spot, with live music every night.
Since opening in 1989, this award-winning club has brought world-class jazz to downtown Minneapolis for years, playing host to some of the biggest names in the industry (and beyond), with past performers including Charles Brown, Roy Haynes, Arturo Sandoval and Joey DeFrancesco.
Even if you're not familiar with all the names on the bill, there's something for everyone at the Dakota; from soulful ballads to up-tempo swing numbers, experimental improvisations to smooth Latin grooves. And don't forget about dinner; the restaurant serves contemporary American cuisine made with fresh, seasonal ingredients (it was one of the first Minnesota restaurants to feature farm-to-table meals).
So whether you're after a light bite or something more substantial, you're in for a treat.
67 – Order a Cuban brunch at Victor's 1959 Cafe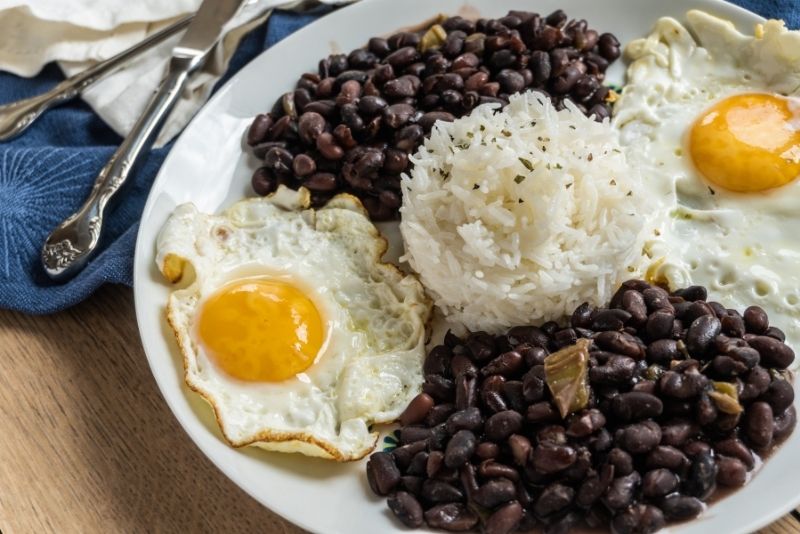 An authentic slice of Cuba thrown into the suburban King Field neighborhood, locally adored Victor's 1959 Cafe is the real deal, from its brightly colored walls that reflect Cuban culture past and present to the delicious home-cooked food that transports you to the Caribbean with every bite.
Open for breakfast and lunch Wednesday through Sunday from 9 am till 2.30 pm, this family-run cafe has been serving up traditional Cuban dishes like ropa vieja, Cuban hash, empanadas, and plantain omelets for decades, with some recipes that have been passed down through the generations.
While there's occasionally usually a bit of a wait to get a table (it's popular with locals and is walk-in only), it's well worth it – especially if you order an ice-cold mojito or two while you're there.
68 – Wander around the North Loop Warehouse District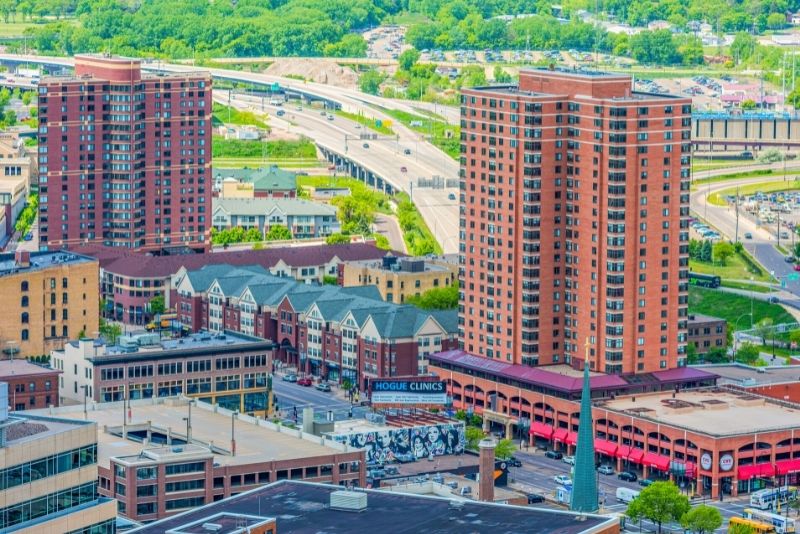 Buzzing with energy, the North Loop and Warehouse District neighborhoods are all about contemporary art, fashion, food, and drink.
Once a neglected district full of vacant warehouses and factories, these areas have been transformed in recent years into one of Minneapolis' trendiest hotspots, home to an abundance of independent stores, restaurants, galleries and bars.
Popular with young professionals and students alike (thanks in part to its proximity to the University of Minnesota), the vibe here is hip and happening – perfect for a day or evening out on the town.
Not sure where to start? Head to The Acme Comedy Company (#57), The Fine Line Music Cafe or The Lab Theater for an indoor evening of entertainment; wet your whistle with a drink (or flight) at Modist Brewing or sample the blends at North Loop's first urban winery, AxeBridge Wine Company.
For food, Kado No Mise (Japanese), Lyon's Pub (English pub, bar food), and Smack Shack (seafood) are all popular choices, while Spoon and Stable have won awards for their unique take on Midwestern flavors.
Hunting for a hotel near the Warehouse District? The mid-tier Element Minneapolis Downtown and TownePlace Suites are popular for travelers who want the lot but don't want to break the bank. However, if you're all about luxury, the Hewing Hotel is hard to beat.
69 – Book a table at Hell's Kitchen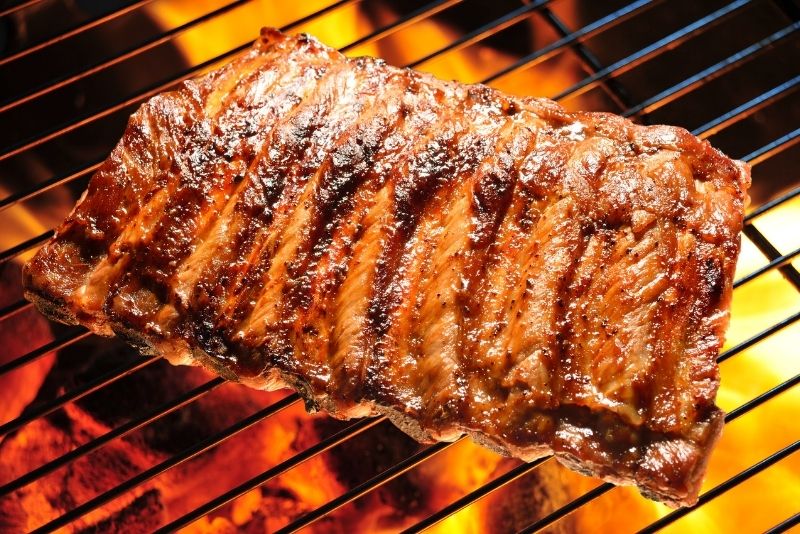 Smack-bang in the middle of downtown, Hell's Kitchen is a Minneapolis institution in a beautifully designed underground space that's served many a satisfying meal over its tenure, quickly climbing the ranks to become Minnesota's Most-Booked Restaurant.
Named after the infamous New York district (but not affiliated with Gordon Ramsay, in case you were wondering), this popular restaurant and bar offer a bit of everything – poutine(!), waffles, sandwiches, burgers, BBQ ribs, steaks, and vegetarian options to boot.
Offering free live music most evenings and during weekend brunch, and open for breakfast, lunch and dinner 7 days a week, Hell's Kitchen is especially known for its homemade ingredients and delicious on-tap cocktails; perfect for soaking up the lively atmosphere inside this popular art-lined eaterie.
70 – Get a little tipsy on a beer-tasting tour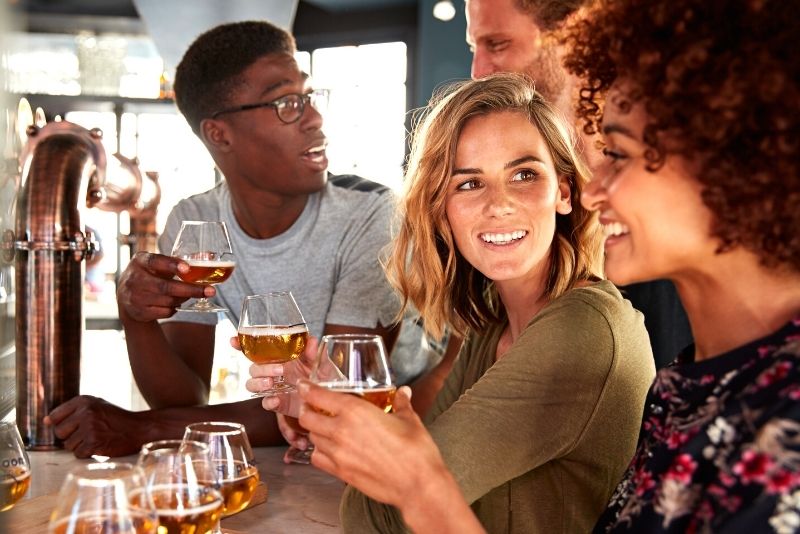 You're on vacation, after all, so why not indulge in a bit of local beer tasting while you're here?
With over 30 breweries (and endless taprooms and bars) scattered throughout the Twin Cities, there's no shortage of places to wet your whistle and explore some of Minnesota's finest craft beers.
Rather than walking around solo and using guesswork to find the best spots, many travelers prefer to leave it up to the experts — the locals! With a friendly Minnesotan leading the way, organized beer-tasting excursions include all-you-can-drink craft beer at each stop, round-trip transport, and some snacks along the way. Plus, it's a great way to break the ice and meet fellow thirsty travelers.
While the itineraries change depending on your day and tour of choice, expect to pop into at least a handful of watering holes including the Fair State Brewing Co-op, Lakes and Legends Brewing Company, and Modist Brewing.
71 – Enjoy a play at the Guthrie Theater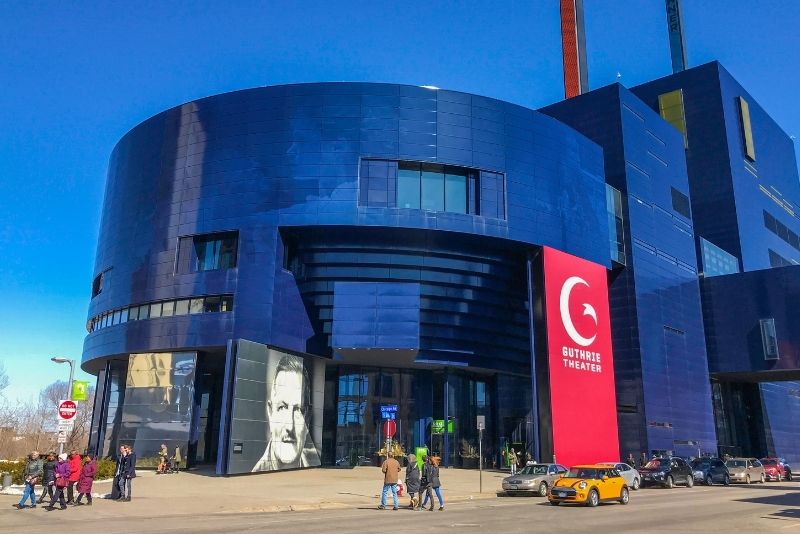 Right next to the riverside Mill City Museum, the Guthrie Theater is a world-renowned performing arts center that's home to a range of performance spaces and the renowned American Actor Training Program.
Founded in 1963 by world-famous director Sir Tyrone Guthrie, the theater has developed a glimmering reputation over the years, putting on impressive performances of both classic and contemporary plays in its three distinct auditoriums.
Theaters aside, the expansive complex also features a large, open-air courtyard, plenty of green space for picnicking or just taking in the extraordinary views of the river and downtown skyline, as well as a cafe/bar and the Guthrie Store to pick up a souvenir or two.
Hot tip: to get the most out of your visit, consider a backstage tour that takes place on Friday and Saturday mornings.
72 – Level-up at the Up-Down Arcade Bar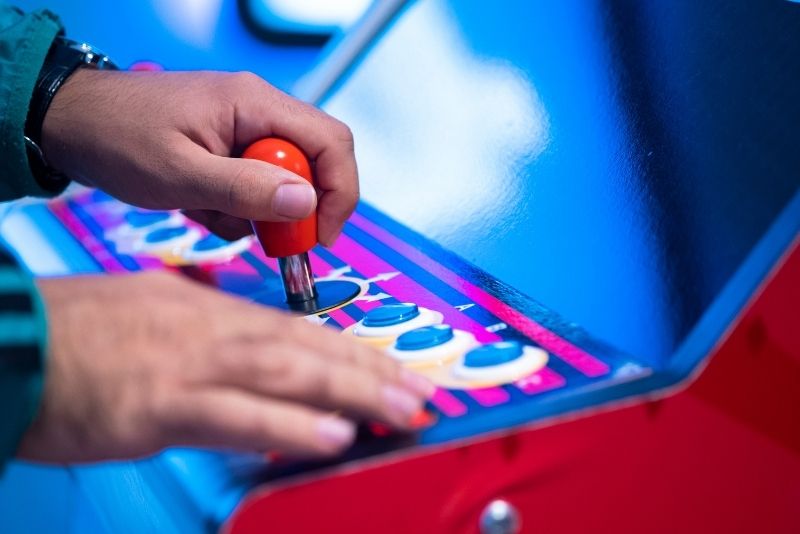 Sure to trigger the nostalgia, Up-Down is a retro arcade bar that takes gamers back to the golden age of gaming with over 60 classic games available to button-mash till your thumbs get sore.
From Pac-Man and Tetris to Street Fighter and Mortal Kombat, plus pinball, skeeball, Nintendo 64 games and life-size Jenga, Up-Down promises entertainment in spades (so long as you have a few quarters on hand).
In addition to the extensive game selection, there are no less than 60 beers on tap (and house-made pizza by the slice), and a decent cocktail and wine list if you're looking to take a break from all the button mashing.
Whether you're looking for a quirky date night option or a debaucherous evening with the buddies, Up-Down should be high on the list.
73 – Shop at Mill City Farmers Market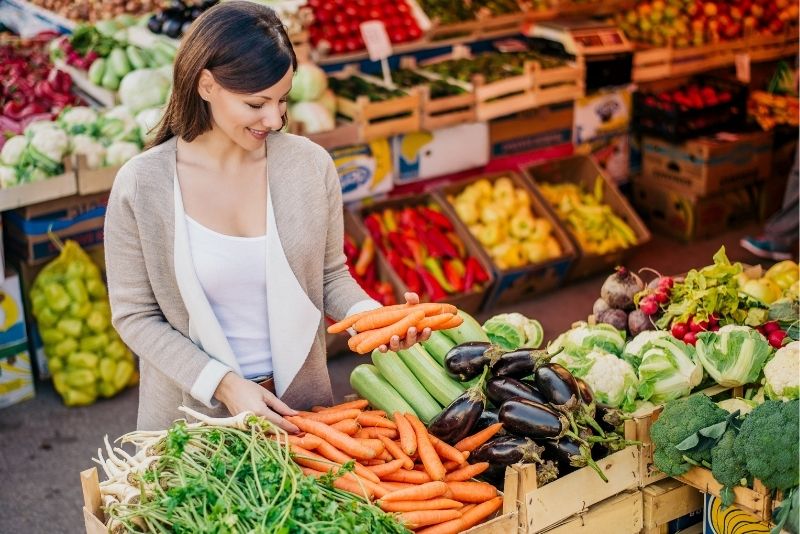 A Minneapolis Saturday tradition, the year-round Mill City Farmers Market has long since been one of the city's go-to sources for healthy, locally-grown, and organic groceries,
That means that everything you'll find here – across no less than 60 local farmers, bakers, food makers, and candlestick makers (okay maybe not that last one but there are definitely artists here) has been grown or produced within striking distance of Minneapolis, so you can be sure of the quality and freshness (not to mention supporting your local community).
In addition to fruit and veggies, meat, eggs, and dairy products, there's also a wide range of food trucks, bakeries and specialty stores selling everything from jams and honey to gourmet snacks and gluten-free baked goods.
Live music and cooking demonstrations are regular features at the Mill City Farmers Market too, making it an all-round enjoyable way to spend a Saturday morning.
In the winter, the Market runs from 10 am to 1pm in the Mill Commons; otherwise, it opens at 8 am in the historic train shed.
74 – Eat all you can at the Fogo de Chão Brazilian Steakhouse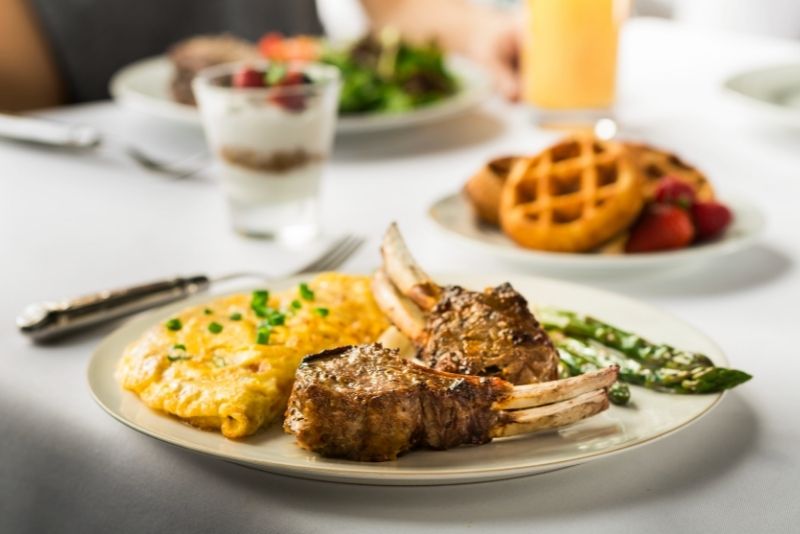 Hands down one of the most unique (and delicious) dining experiences in Minneapolis, Fogo de Chão is a Brazilian steakhouse that takes its meat seriously.
Diners start with a trip to the salad bar, where they can load up on fresh salads, cheese breads, and other Brazilian starters before their table is taken over by skewers of all different kinds of grilled meats.
There's beef, lamb, pork – even bacon-wrapped chicken and steak – plus seafood towers and shrimp cocktails for those who want something a little fishier.
As you work your way through the assortment of meats, a team of gauchos circulates the restaurant cutting off more cuts as needed, so you never have to go too long without something delicious on your plate.
You'll find Fogo in the heart of the Hennepin Theatre District near the Target Center, which means there's plenty to see and do before and after tucking in.
75 – Combine drinking and sightseeing with a pedal pub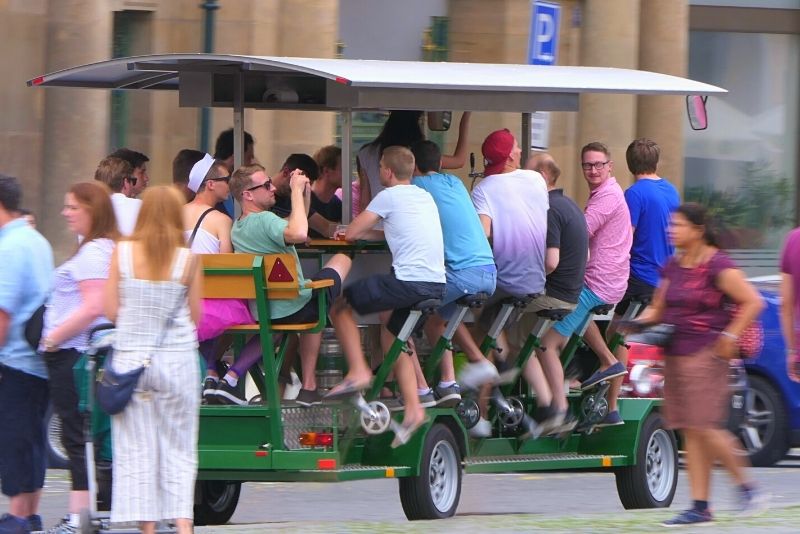 All the fun of a party bus but with fresh air and your very own bar (on wheels), pedal pubs are the perfect way to see a new city while getting a workout at the same time (or not; you don't have to pedal if you don't want).
Whether you book an individual seat or rent the entire vehicle, you and your friends can enjoy the pedal pub for a couple of hours with a driver, music, cooler, and snacks included in the price – just bring your own drinks are you'll be good to go!
Besides a few stops at popular watering holes, the pubs-on-wheels are a great way to kill two birds with one stone, passing by a range of notorious and notable Twin City landmarks.
Expect to cruise down First Avenue and through the Nicollet Mall, past the Target Center and US Bank Stadium, over the Father Louis Hennepin Bridge, and make sure to grab a fitting selfie in front of the Grain Belt Beer Sign.
76 – Hop around the city's best rooftop bars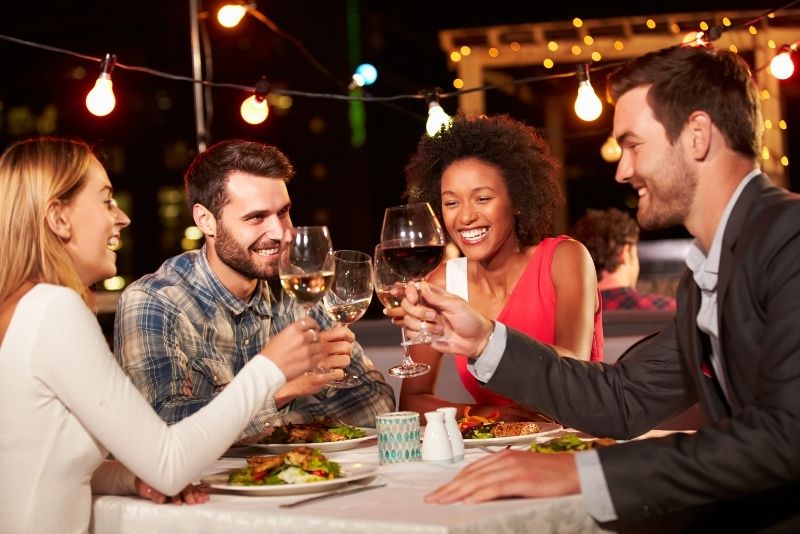 What beats a fully-stocked bar? A fully-stocked bar with a glorious rooftop view, that's what. And luckily for us thirsty travelers, the Twin Cities boasts no shortage of sky-high spots to wet your whistle.
Head to the Seven Steakhouse Sushi & Rooftop in Downtown Minneapolis for sweeping views of the always-poppin' Hennepin Avenue. Spread across multiple floors, your visit can be all about upscale sushi dining, open-air cocktails, or (recommended) a combination of the two.
Full of American bar classics like burgers and mac and cheese, Uptown Tavern & Rooftop is another popular spot, thanks to its prime location overlooking Uptown and the greenery of Lake of the Isles Park – not to mention an impressive list of 30 beers on tap, inventive cocktails, and regular events (check the website for beer tappings, trivia, and paint nights).
For a classic British pub meal with an impressive summer vista to boot, Brit's Pub in Nicollet Mall is a favorite for ex-pats and travelers; while Downtown's Union Rooftop offers a spacious bar, part of which is enclosed in a glass dome, meaning that sublime skyline views are dished up year-round!
Still thirsty? The LynLake Brewery is a charming microbrewery tucked away in an old theater, while Stella's Fish Café & Prestige Oyster Bar is a solid choice if you're looking to combine a rooftop tipple with some upscale fare.
77 – Buy a ticket to hear the Minnesota Orchestra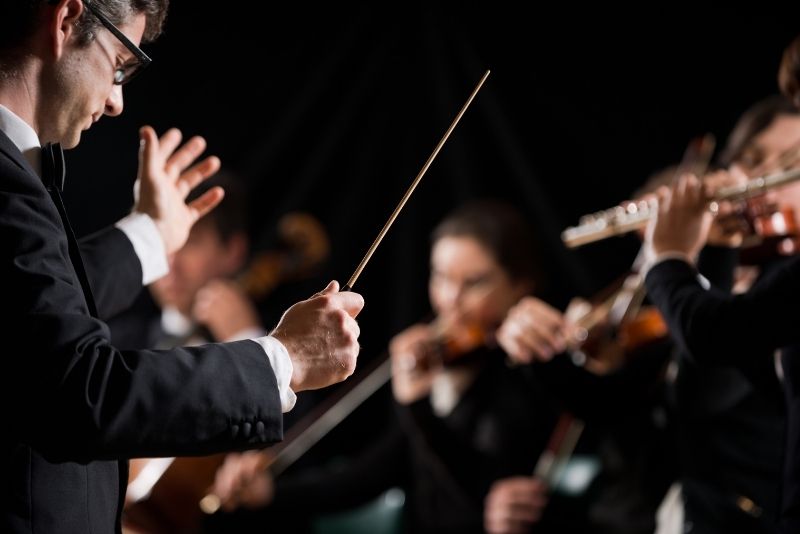 Putting on over 200 events every year, primarily at Orchestra Hall (its home venue in downtown Minneapolis), the Minnesota Orchestra has a rich history that spans more than a century and has frequently toured both nationally and internationally, earning Grammy Awards and other honors along the way.
In addition to classical music concerts, the Minnesota Orchestra also presents pops concerts (featuring music from Broadway shows and classic rock albums), plays concert adaptations of films like Harry Potter and the Order of the Phoenix, and hosts annual festivals and galas.
With such a wide variety of shows on offer, this iconic Twin City institution throws conventional orchestra stereotypes out the window.
78 – Let your hair down Minneapolis' best bars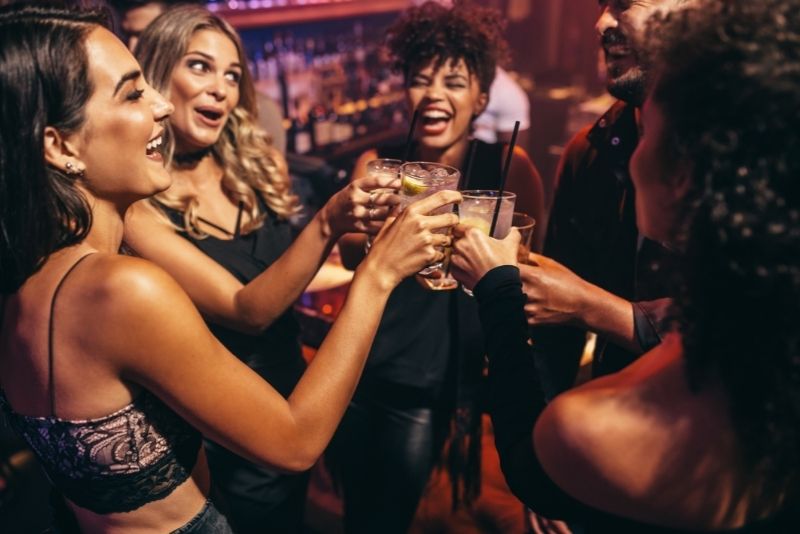 Whether you're looking to unleash your wild side and sling back a few tequila shots or simply sample a few of the craft brews around town, the Twin Cities aren't shy in the bar department.
So, where to begin? Besides all of the aforementioned rooftop bars (see #76), in the downtown area alone there's the expansive and romantic Constantine cocktail bar; walk upstairs and you'll find its sister bar, Monello, an airy and bright spot known for its high-quality cocktails.
A few blocks away near Hennepin Avenue is Fhima's Minneapolis, offering a modern take of French Meditteranean food alongside its handcrafted drinks and lavishly decorated interior; while upscale Whiskey & Soda, with its art deco touches, oozes opulence.
Outside of downtown, Parlour is the Warehouse District is a local gem famous for its Old Fashion; and P.S. Steak near Lowry Park boasts two bars in one, each with distinct stylings (one bright, the other moody and dramatic) and impeccable drinks.
79 – Catch some live music at the iconic First Avenue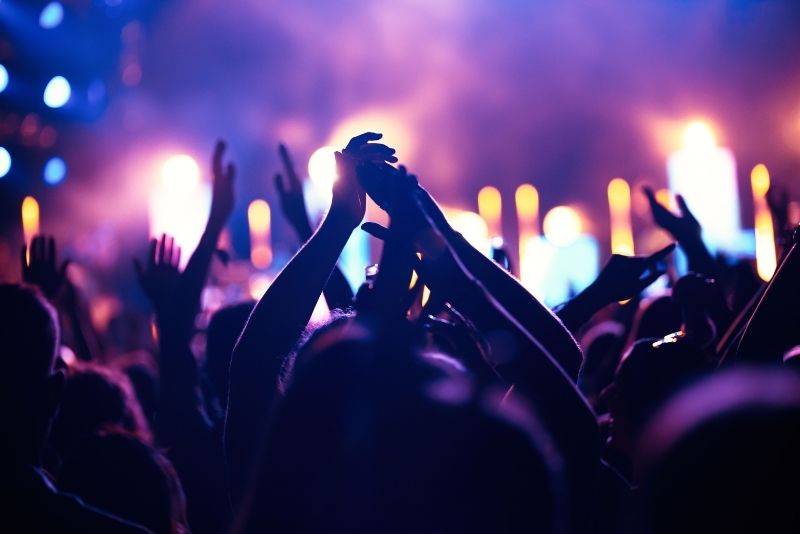 The go-to locale for music lovers of all genres, Minneapolis' First Avenue & 7th St Entry is an iconic nightclub and live music venue that's seen more than its fair share of famous faces over the years — both guests and performers (Prince, The Revolution, and Semisonic, to name a few).
Housed in a converted Greyhound bus station, the landmark institution actually comprises two separate venues, dubbed as The Mainroom (First Avenue) and The Entry (7th Street). While, undoubtedly, the most authentic experience comes when headbanging in the moshpit, for a more historical look at the theater, the backstage tours provide excellent value.
80 – Grab a corn dog at the Minnesota State Fair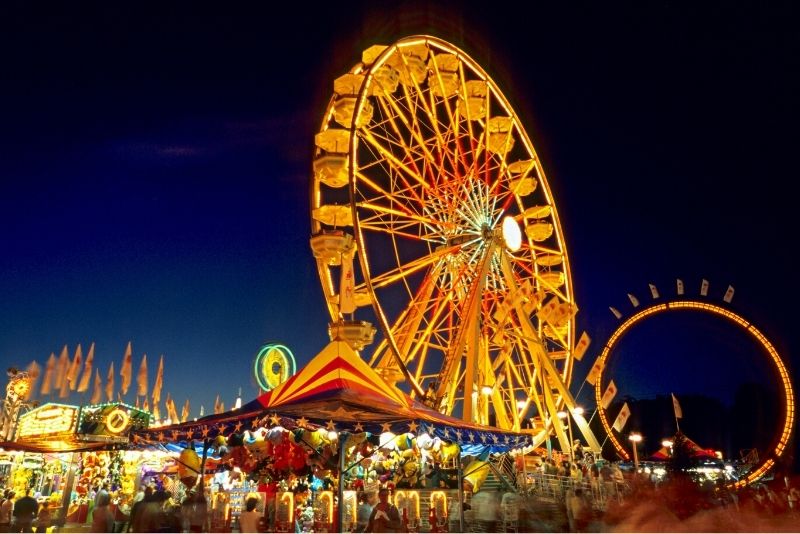 A bit of a cheat as, technically, this event isn't restricted to Minneapolis proper. However, the Minnesota State Fair — held annually in Falcon Heights since 1859 — is one of the most popular events in the Twin Cities and the largest state fair in the United States, and as such, can't be overlooked.
Boasting over 12 days of festivities around Labor Day, attendees can enjoy everything from live music and circus performances to agriculture competitions and food sampling (seriously, don't eat before coming here — you'll be spoiled for choice with over 500 food items). Plus, with Minnesota craft brews and wines, classic carousel rides, costumed characters, and an atmosphere oozing energy, it's no wonder millions flock every year.
Can't align your trip with the State Fair? No worries! A long list of events, from the Minnesota State Snow Sculpting Competition to the Body Mind Spirit Expo and GSTA Rod & Custom Spectacular Car Show, ensures there's something to entertain the masses all year long — just check the calendar to see what's on.
Arriving at the airport? Book an airport transfer
Traveling isn't supposed to be stressful. So rather than negotiate with cab drivers or cram into a bus (assuming you can figure out the route), start your vacation the right way with a hassle-free airport transfer.
Simply book ahead of time, and you'll be greeted by a friendly driver holding up a sign with your name (or group's name) as soon as you step out of baggage claim. No waiting, no hassles — just peace of mind that your transportation is taken care of.
Where to next?
Keen to continue exploring? Reachable by either a short flight or a half-day drive, all of Milwaukee, Chicago, Kansas City, and St. Louis boast an exciting list of activities. Whether you're a sports fan, culture vulture, nature-lover, foodie, or just looking for a good time, there's something to keep all kinds of travelers entertained.
So what are you waiting for? Start planning your next trip!
Final Thoughts
We hope you've enjoyed our selection of fun things to do in Minneapolis, Minnesota — one-half of the Twin Cities! If you have any other must-see suggestions, feel free to let us know in the comments! As always, happy travels.