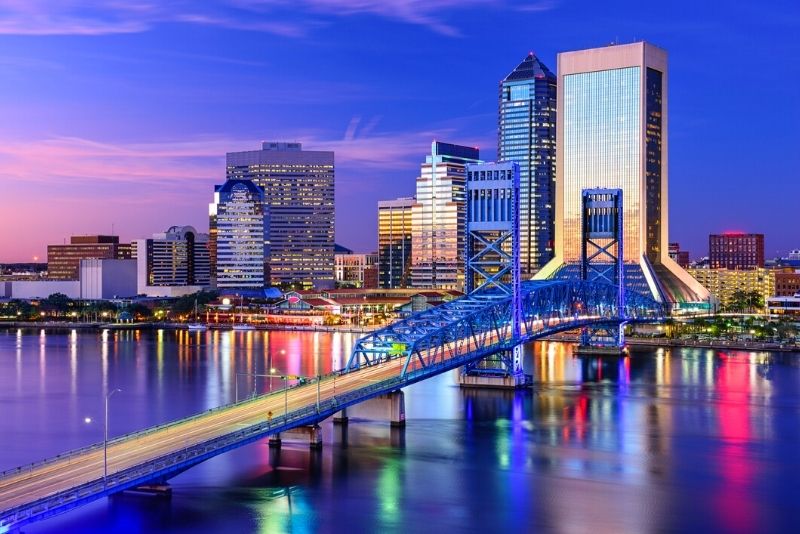 The most populous city in Florida and the biggest city by area in mainland North America, Jacksonville prides itself on having a little something for everybody.
An incredible melting pot of cultures and history, this city has so much to offer you'll wish you asked for an extra week off work. A trip here is going to satisfy your shopping desires, quench your cocktail thirst and fill up your camera roll.
Aside from visiting historical forts, camping in state parks and watching blockbuster movies in drive-in theaters, there are plenty more fun things to do in Jacksonville. Watch the sunset from a beautiful pier, go hiking and birdwatching at the Great Florida Birding and Wildlife Trail, or spend a rainy afternoon exploring the unique Museum of Southern History.
With long and hot summers (and mild winters that still allow for outdoor fun, it's always a great time to visit Jacksonville! Not that you have to worry anyway – The city is bursting with life, rain or shine! Take a look at our extensive list of activities and must-see places and start planning your trip today!
1 – Head to the Cummer Museum of Art and Gardens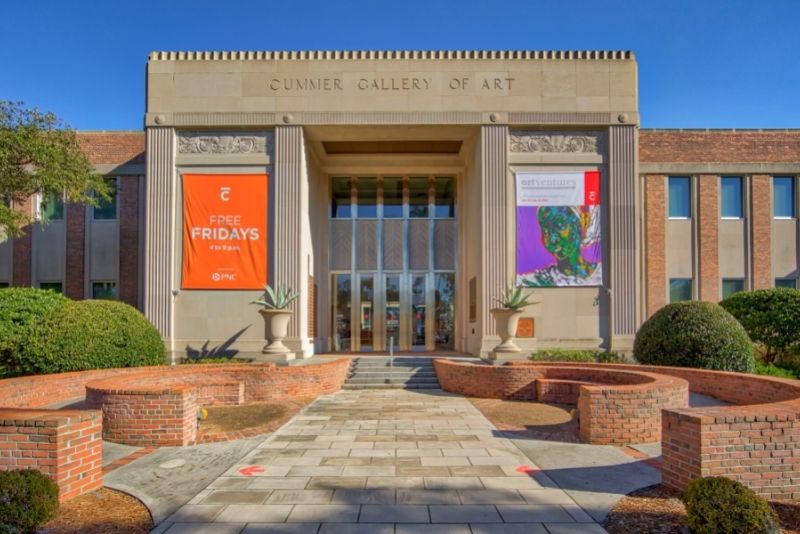 Filled with beautifully curated collection of artworks and surrounded by historic gardens, the Cummer Museum is a good place to start your adventure in Jacksonville.
Located on the bank of the St. Johns River, the place aims to inspire visitors from all walks of life to be creative, reconnect with nature and admire beauty.
The best bit? Admission is free on Tuesdays and Fridays after 4 p.m., making it a great stop for a traveler on a shoestring budget.
2 – Catch a baseball game at 121 Financial Ballpark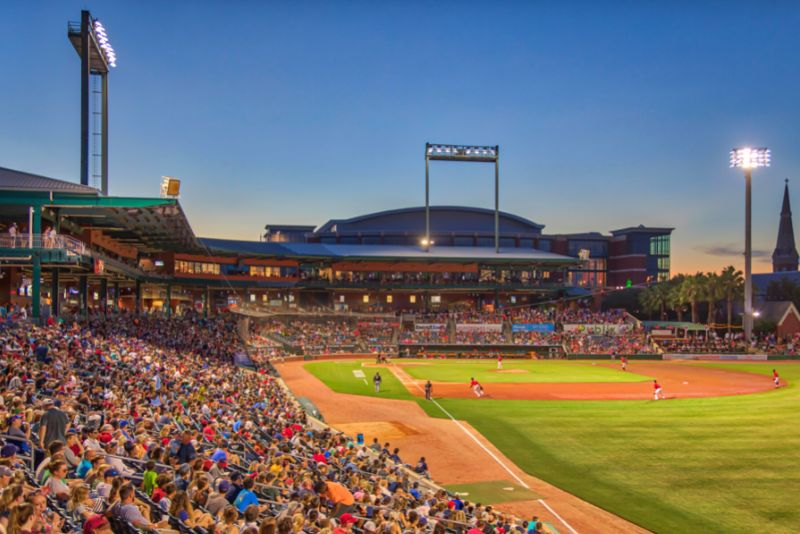 A premier ballpark with great seating, the 121 Financial Ballpark is home to the Jacksonville Jumbo Shrimp Minor League Baseball team. If you're eager to catch a game while in town, this is a great option to the busier, more expensive stadiums around.
Plus, with over 11,000 seats available, chances are you can grab a last-minute ticket with no issues! Arrive early to grab some food from the concession areas and to check out the playground if you're traveling with kids
3 – Visit the Jacksonville Zoo & Gardens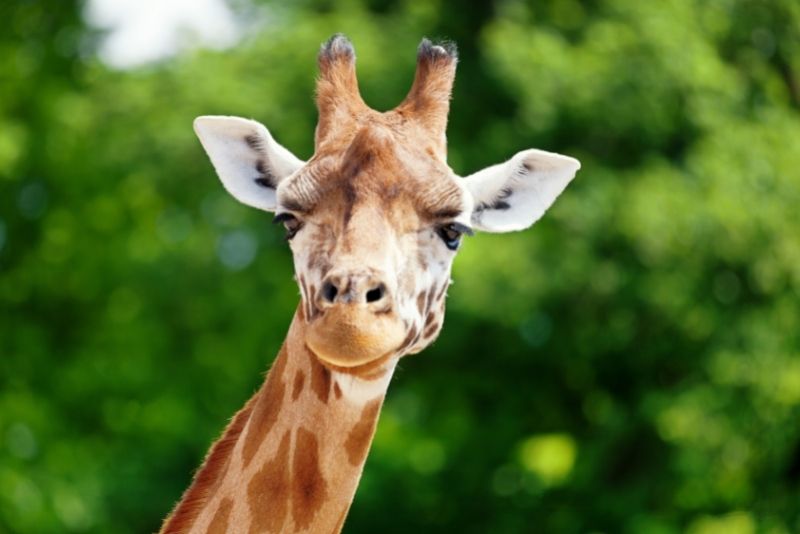 Of all the things to do in Jacksonville, the zoo is a great stop for nature and wildlife lovers. Meet over 2,000 exotic animals from different species, including amphibians, birds, fish, mammals and reptiles.
While getting your fair share of animal travel shots, identify some 1,000 varieties of plants in the botanical garden. Make sure to book ahead, as ticketing is done online then just turn up and enjoy your day!
4 – Get lost in Little and Big Talbot Island State Parks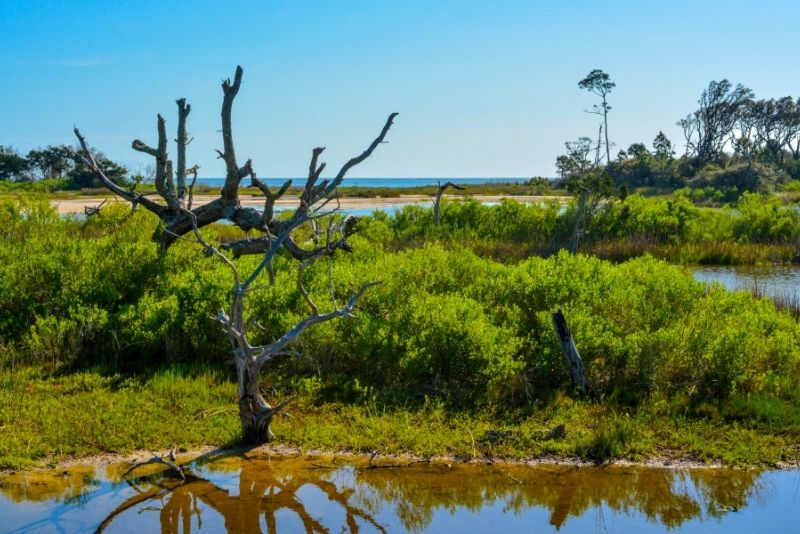 Tucked away in the northeast of Florida's beautiful sea islands, these two state parks provide a rarely seen insight into the natural beauty of the Florida area.
Expect unspoiled walking trails and miles and miles of pristine beaches, an incredible getaway from the hustle and bustle of town.
5 – Solve puzzles with an escape room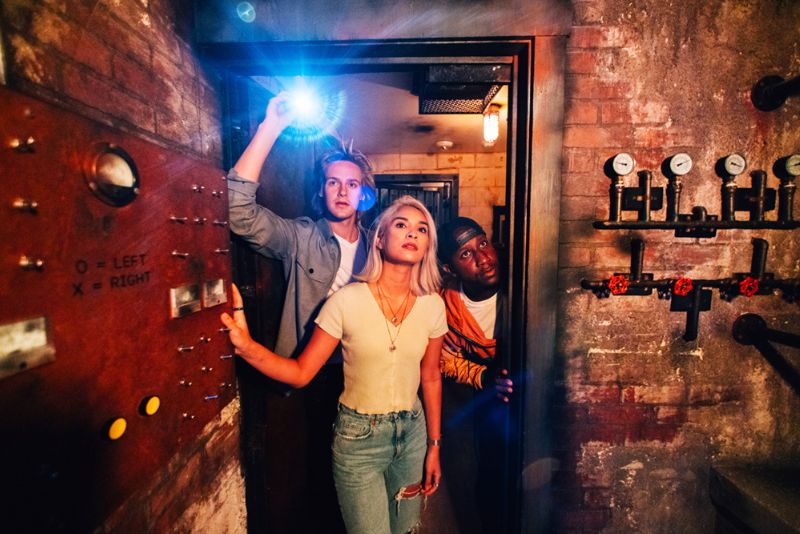 Looking for an epic team building or family bonding experience? What better way to exercise teamwork than by playing an escape room!
At The Escape Game in St. John's Town Center, there are five unique hour long adventures to choose from, from breaking out of prison, to stealing back a priceless painting, or even saving the world!
6 – Camp in Kathryn Abbey Hanna Park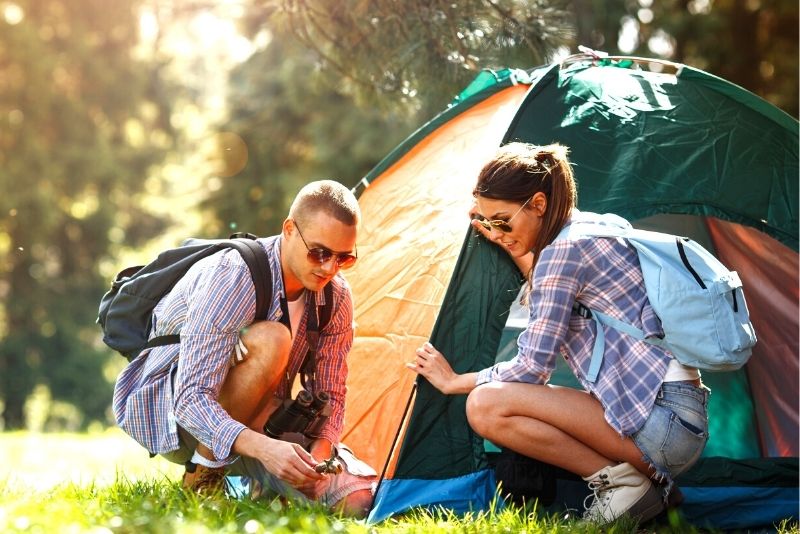 Camping at Kathryn Abbey Hanna Park is one of the best things to do in Jacksonville for nature lovers. With camping sites, beaches, over 20 miles of hiking trails and a pristine freshwater lake for fishing and kayaking, it's an incredible natural wonder.
Who in your group could possibly find a reason to say no?
7 – Visit the tigers at Catty Shack Ranch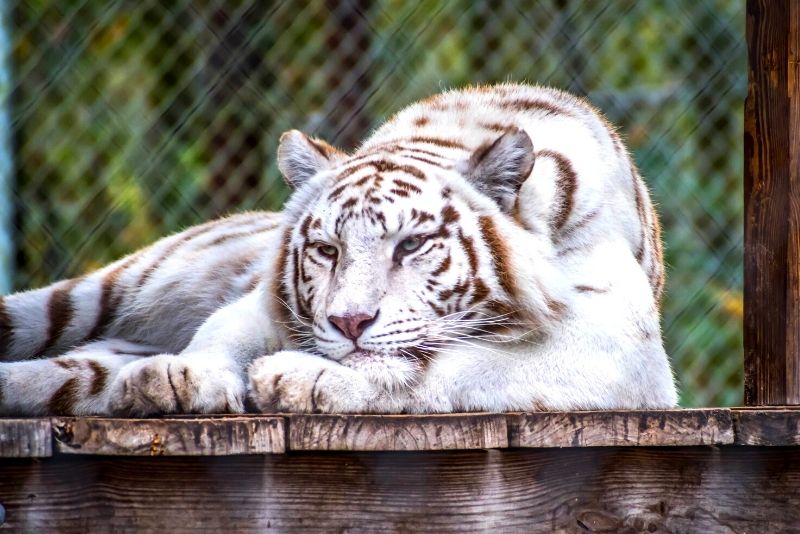 A wildlife sanctuary, Catty Shack Ranch provides a habitat for endangered big cats and educates visitors about the struggle of keeping the animal populations afloat.
You can simply get a day pass, a ticket to the roaring nigh feeding session or an insider view of the zoo keepers life with an enrichment tour. You're sure to leave loving these terrifying creatures!
8 – Play a round of golf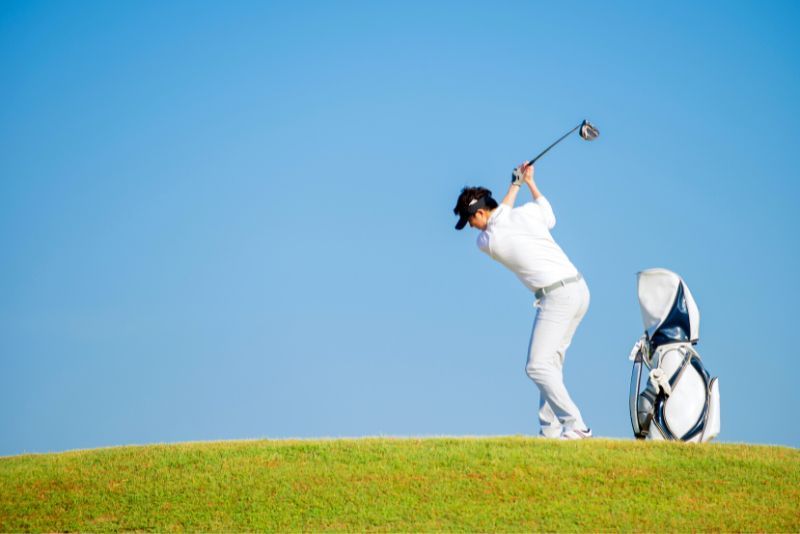 Jacksonville has no shortage of scenic golf courses, so be sure to take your fellow travelers down for a round in the sun.
The cream of the crop is the Golf Club at South Hampton, home to 16 lakes and well-kept facilities. There's also TopGolf, a fun entertainment destination offering climate-controlled hitting bays, and Windsor Parke Golf Club, which offers 18 holes of championship-level golf.
Hyde Park Golf Club, Jacksonville's oldest public course, covers a 129 acre lot, while Blue Sky Golf Club offers day and night practice capabilities. Want to try a true Stadium Course? TPC Sawgrass is a par-72 golf course with a unique 17th hole known as "Island Green."
9 – Explore Jacksonville's waterways on a kayak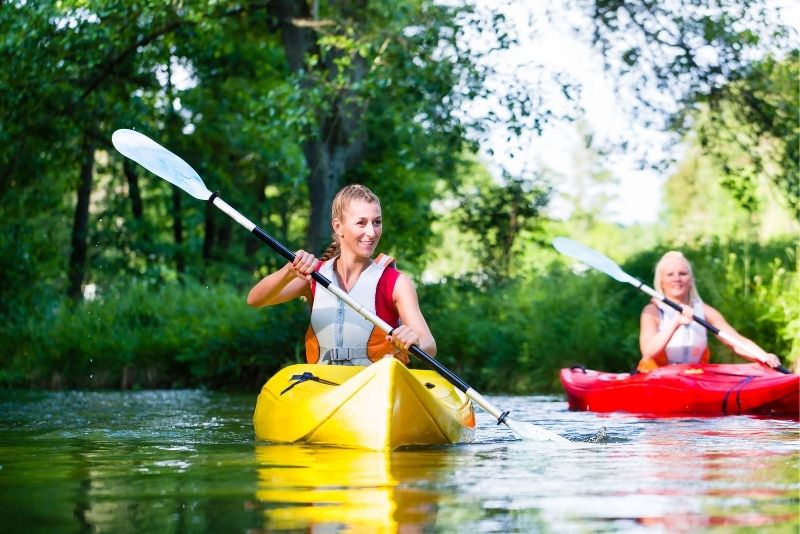 Jacksonville isn't short of things to do on the water. Kayaking is an incredible way to explore the ins and outs of the many lakes and waterways in the area.
There are tours suited to all travelers, with a gentle paddle down Lofton Creek for beginners and children. There's also a self-guided kayaking adventure with no one to tell you where to go but the app!
10 – Wander through the Museum of Science & History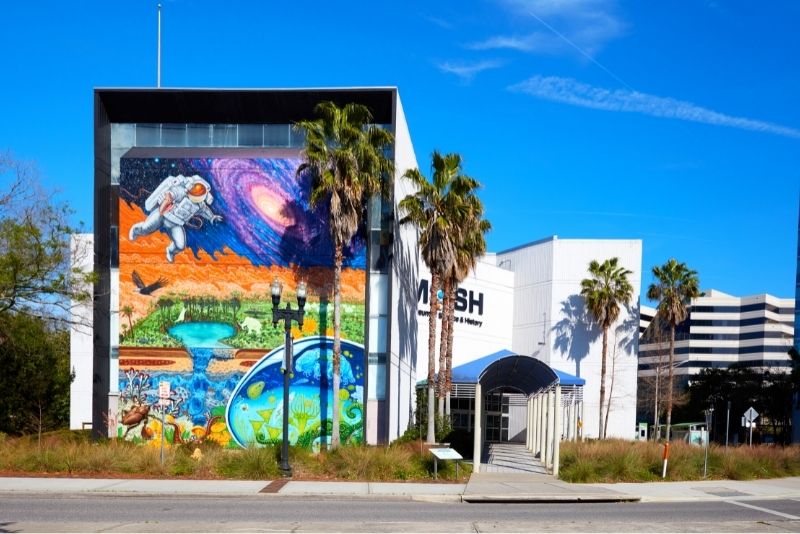 One of the fun things to do in Jacksonville is visiting the Museum of Science and History, which houses a number of exhibits, ranging from natural history, astronomy and aquatic life. There's even an exhibit on the history of dragons.
Whether you have young kids with you or a college science professor, there's something for everyone here.
11 – Learn about Florida's past at Kingsley Plantation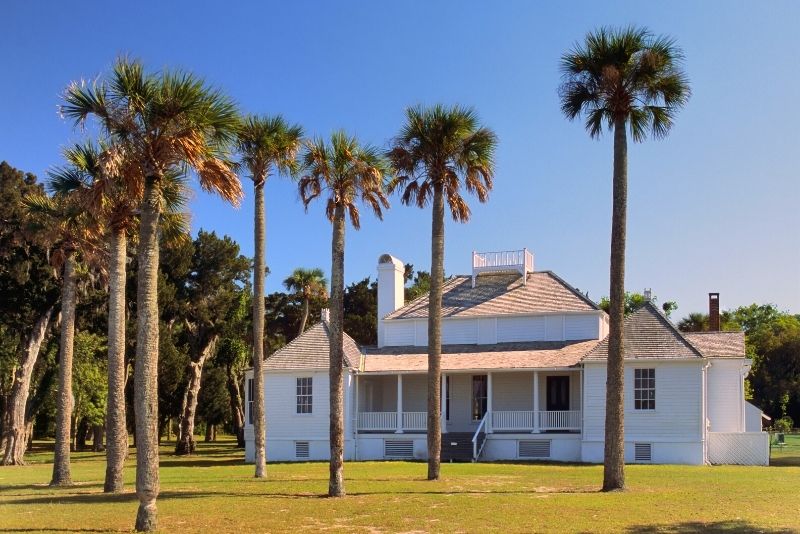 Located within the Timucuan Ecological Preserve, the Kingsley Plantation shows a great insight into the economic and cultural past of the Florida area. It's a home of Zephaniah Kingsley, one of the first people to move into the area and try to make a living off setting up a plantation.
Admission is free and there's an audio tour, so a great stop for a shoestring budget!
12 – Adventure through town on a scavenger game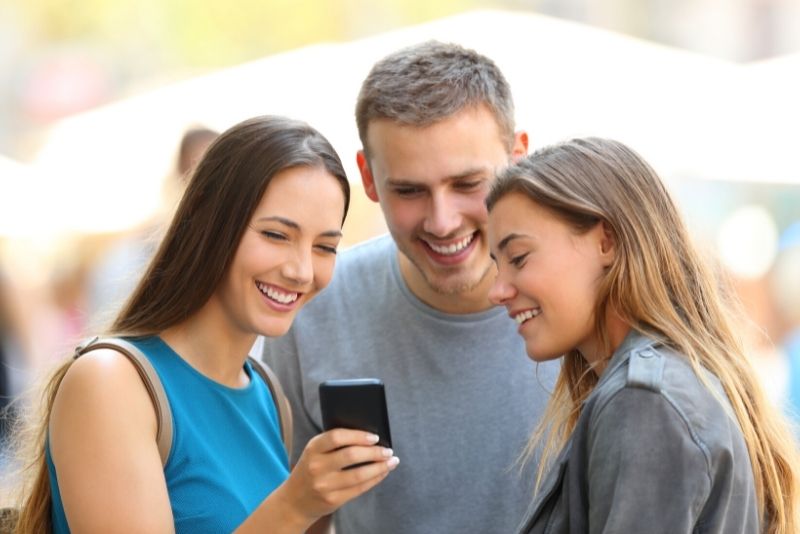 Need a bit of motivation to get you to all the sights in Jacksonville in one day?
Book a scavenger game that gives you clues and puzzles that take you to all the key spots throughout town. Various packages are available so it doesn't matter how many people you're travelling with.
13 – Cross the Main Street Bridge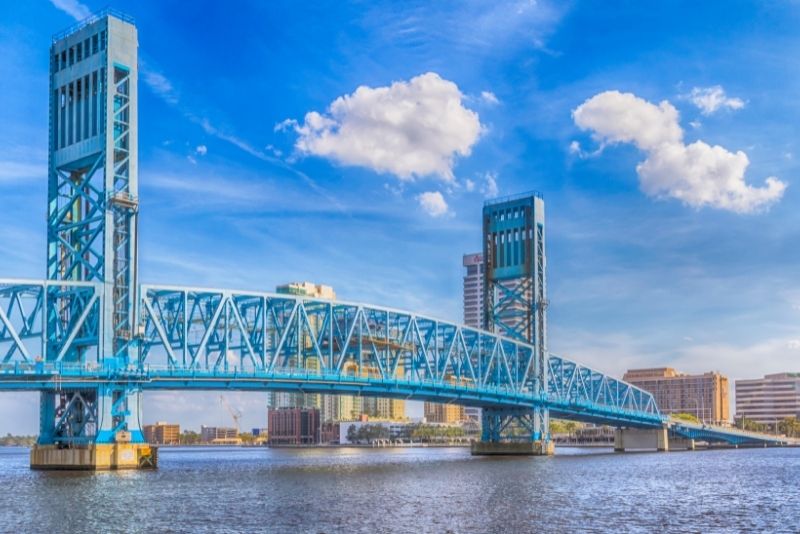 The bridge is one of the standout features of a Jacksonville downtown skyline. It's the only remaining movable bridge in the Jacksonville area!
Crossing it is one of the best things to do in Jacksonville if you want to get some great travel shots. You can get good views of the city from here day and night.
14 – Get the adrenaline pumping with some skydiving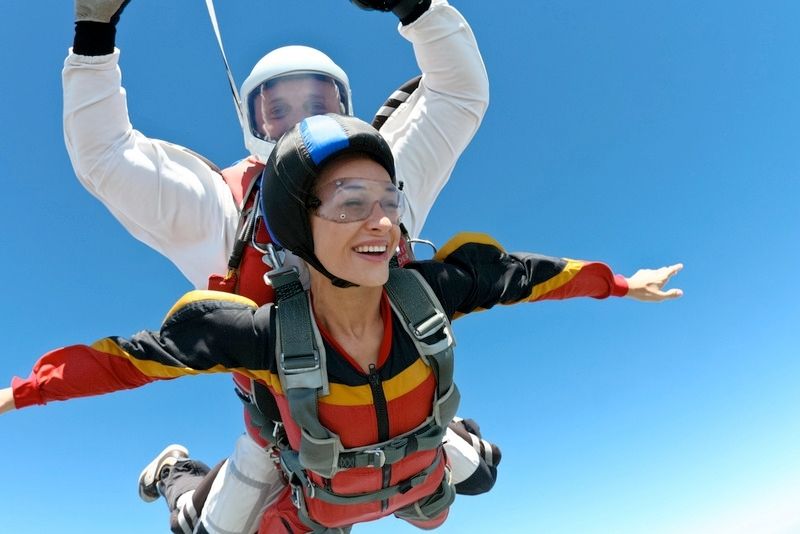 Nothing quite compares to the rush you'll get from falling at 120 miles per hour over the Jacksonville beach side landscape.
Even if this is your first time skydiving, the proper crew will help you make the experience feel safe and exhilarating. Plus, tandem skydiving means you don't need any training to jump – a certified skydive instructor will jump with you and handle the flight.
Good local options include World Skividiving Center and Skydive Amelia Island, which offer locations in either Jacksonville or Fernandina Beach and allow you to experience views of the city, the Atlantic Ocean, and the picturesque St. Johns River.
15 – Satisfy your sweet tooth at Sweet Pete's Candy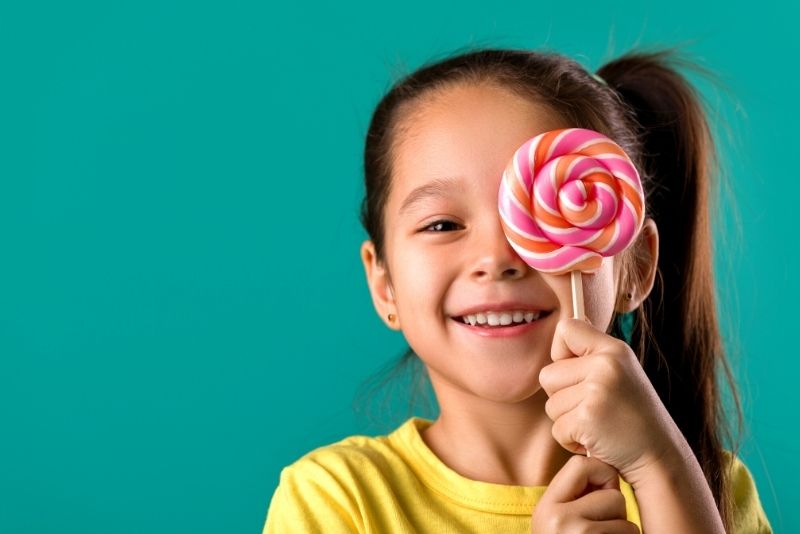 With a tag line of "more than a store," you know you're in for a treat at Sweet Pete's Candy store. Not only you get just about whichever kind of treat your heart desires, but also book a tour of the facilities.
You can also watch the incredible makers whipping up a fresh batch of ice-cream!
16 – Spend a day at Adventure Landing Waterpark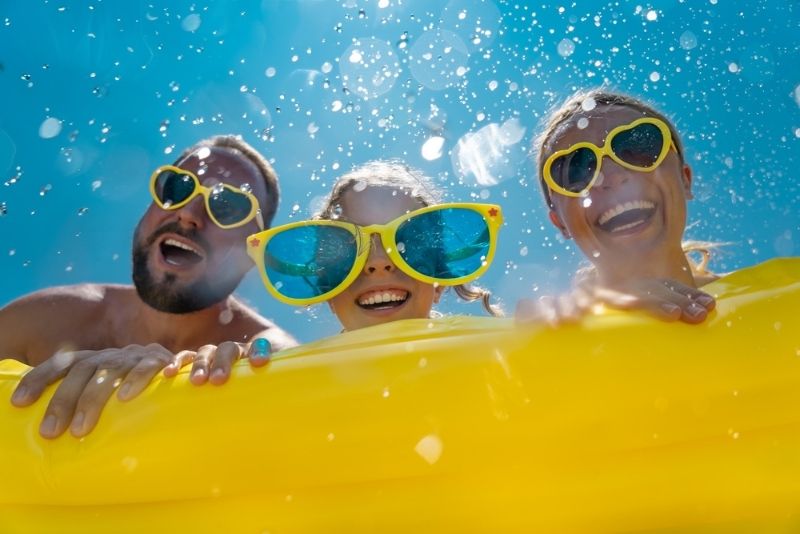 It's easy to watch the time fly by at Adventure Landing Waterpark at the Jacksonville Beach. With water rides, laser tag, animal enclosures and arcades, there's something for everyone here!
While visiting, don't miss out Shipwreck Island Water Park. Located within Adventure Landing, this attraction is especially designed for kids. Let your little ones enjoy the wave pool, water cannons, and four slides. Stay cool as you jump, splash and slide for hours of fun!
17 – Hike the Jacksonville-Baldwin Rail Trail
One of the oldest in Florida, this 14.5-mile rail trail crosses rural areas between Jacksonville and Baldwin. This park welcomes joggers, hikers, cyclists and horseback riders, so you can traverse the path with any mode of transport.
18 – Throw a line in from Jacksonville Beach Pier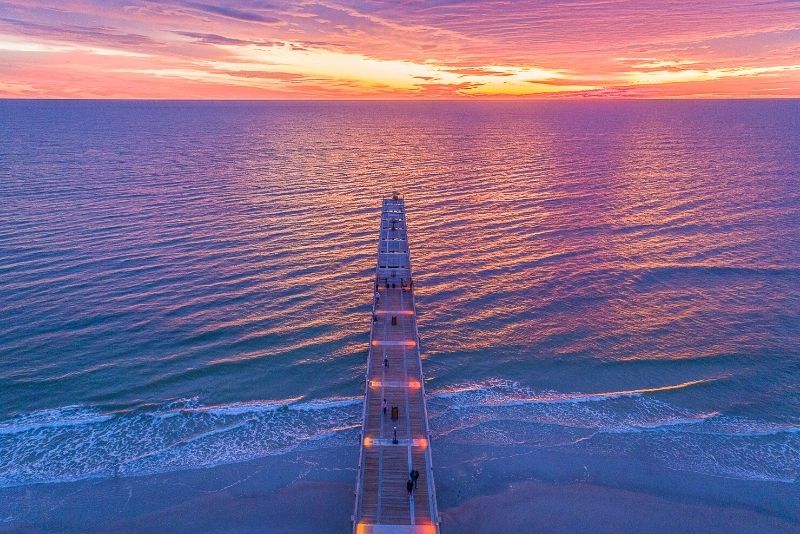 This 625 feet long pier gives travelers an immersive 360 degrees view of the Atlantic ocean, as well as access to fishermen for deep water fishing. The admission fees are $1 for spectators and $3 for those who are fishing.
Bring a dollar if you want to watch the hours fly by while surrounded by water.
19 – Try the trampoline at Flight Fit N Fun Jacksonville
Do you need something a bit more active than a peaceful day on the pier?
Head to Flight N Fun, an indoor trampoline park with more activities than you could possibly go through before your energy runs out.
Practice your trampoline slam dunks or test your endurance on the ninja warrior course. You might need a good rest after this!
20 – Watch the Jaguars at TIAA Bank Field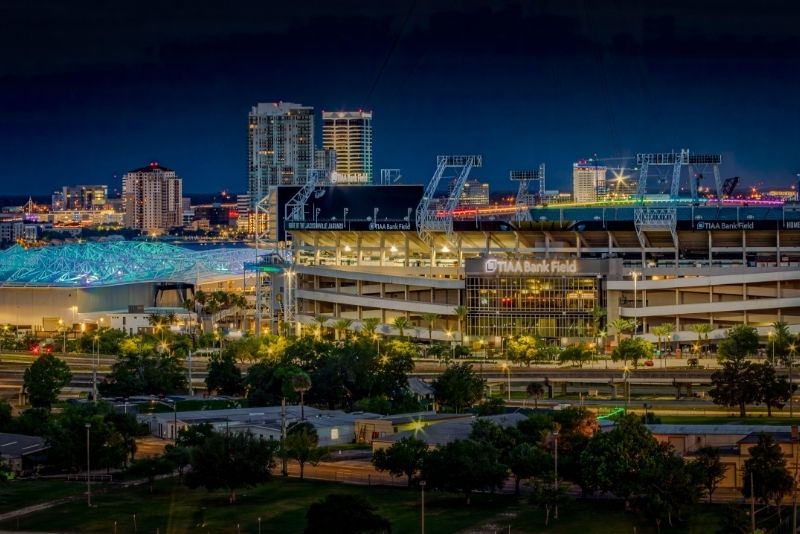 One of the essential things to do in Jacksonville is watching the locals in action as they cheer on their beloved football team. Keep an eye out for their games at the TIAA Bank Field, home to the Jacksonville Jaguars.
If football isn't your thing, check their website for concerts and other events.
21 – Visit the historic Fort Clinch State Park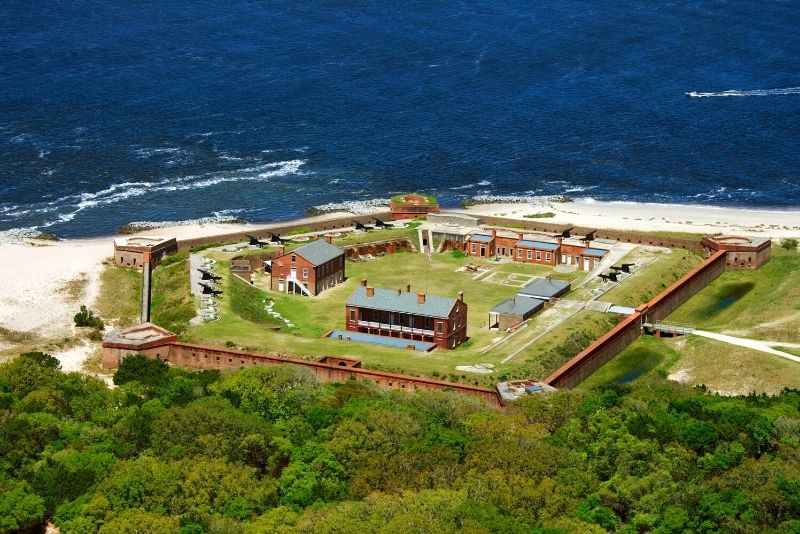 Since its construction in 1847, the Fort Clinch State Park had served as barracks and ammunition storage during the Civil War and the Spanish-American War in 1898. It became a private property in 1926 and underwent renovations, as people recognized its historic value. In 1935, it became one of the pioneering state parks in Florida.
See the old cannons and reenactment of the battles, which happens every first week of the month. Get an insight into a union soldier and learn something from demonstrations of blacksmithing and carpentry, among other skills. You can also observe wildlife in the area.
22 – Climb the walls at the Edge Rock Gym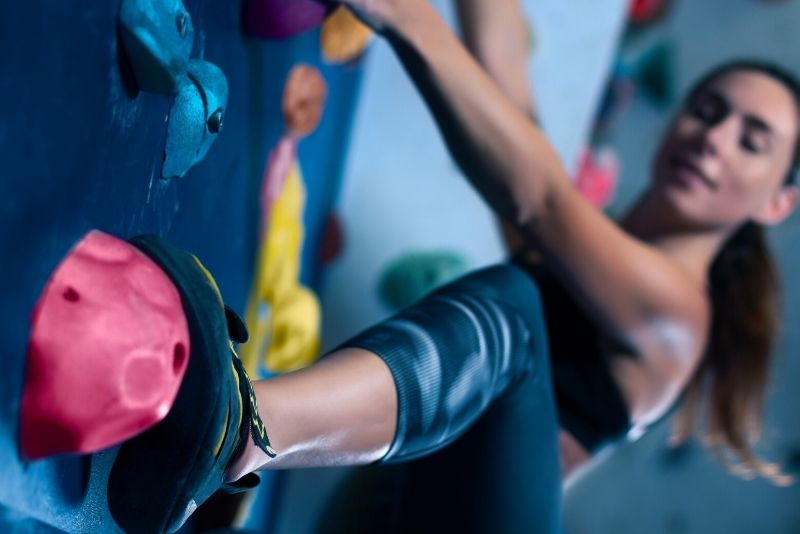 You can put the Edge Rock Gym, an indoor rock climbing gym in Jacksonville on your list if you want a physical and mental challenge. Aside from rock climbing, it also offers fitness and weight training, as well as yoga classes.
If you're a beginner, you can get a quick orientation and the crew will assist you. See for yourself if you're a natural pro.
23 – Get spooked at 13th Floor Haunted House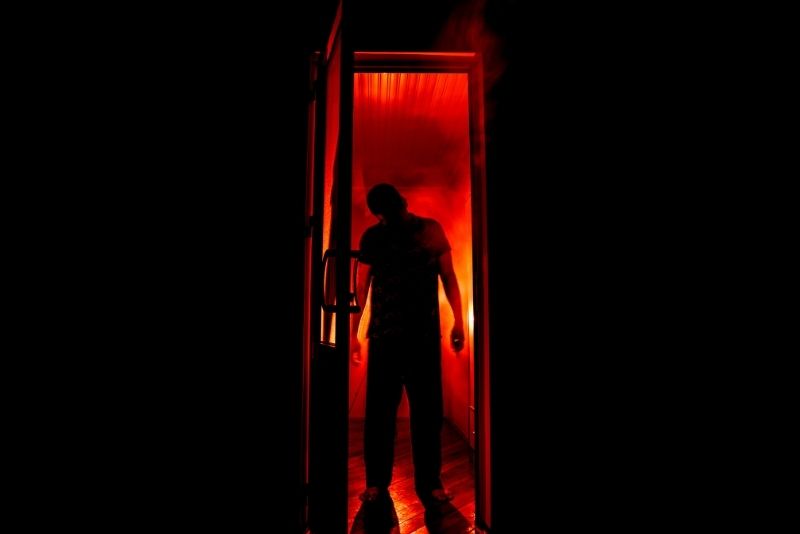 Checking out the bloodcurdling attractions at the 13th Floor can be one of the fun things to do in Jacksonville. Meet zombies, vampires, werewolves and witches up close! It also has haunted escape rooms and axe throwing for more thrills.
If you find yourself wanting to come back for more, join the Fright Club for savings and presale tickets for special events.
24 – Get a thrill indoor skydiving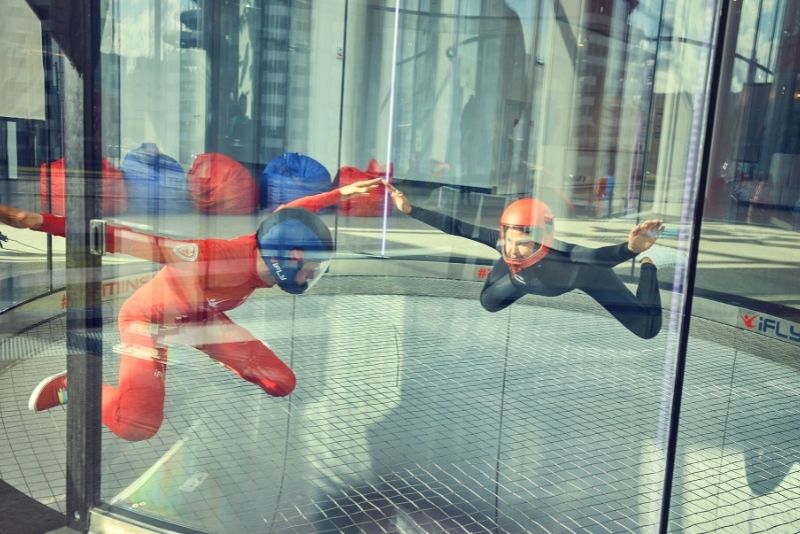 Do you like the idea and thrill of skydiving but can't handle heights? Or simply want a more budget-friendly way to get the adrenaline pumping? Indoor skydiving might just be the thing you're looking for.
iFLY Jacksonville offers you a chance to gear up and experience the thrill of skydiving in a vertical wind tunnel. You'll learn how to fly and practice flying maneuvers, sliding side to side as the wind pushes you up. It's an experience you'll never forget!
25 – Race over to Autobahn Indoor Speedway & Events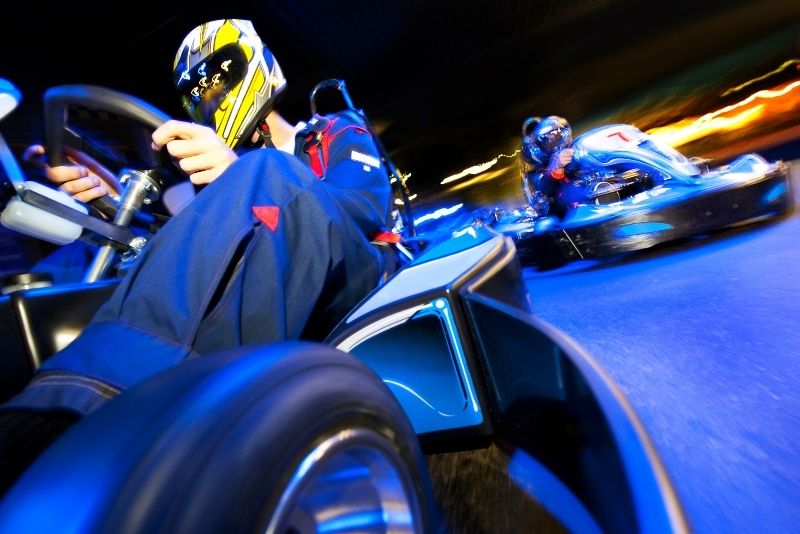 Autobahn isn't your ordinary go-kart experience, with state of the art facilities and electric Italian go-karts with a maximum speed of 50 miles per hour.
If you head down on game day Thursdays you can even sneak in some half-priced arcade games after the race.
26 – Admire the view at the Southbank Riverwalk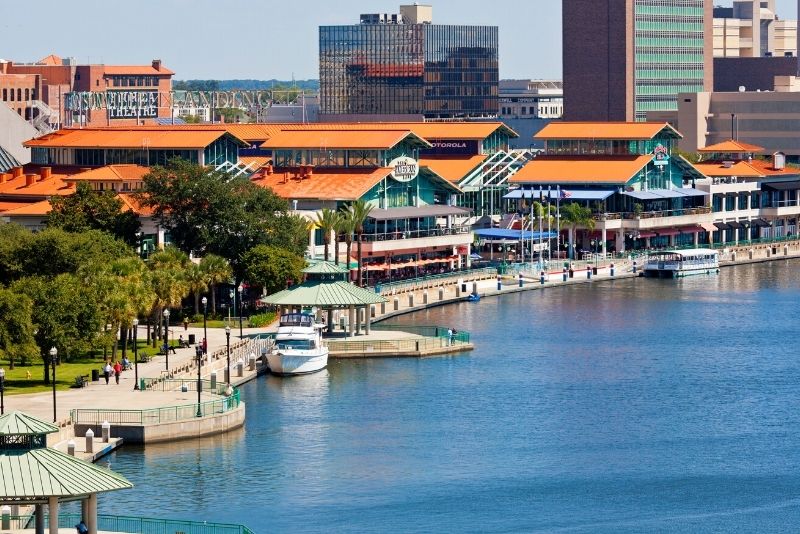 This concrete boardwalk stretches 1.25 miles along the St. Johns River, providing a view of the downtown skyline. Visit this promenade for jogging, strolling or watching boats and sunsets. If you have more appetite eating beside the river, you can take a picnic or dine at the restaurants nearby.
27 – Go birdwatching at the Great Florida Birding and Wildlife Trail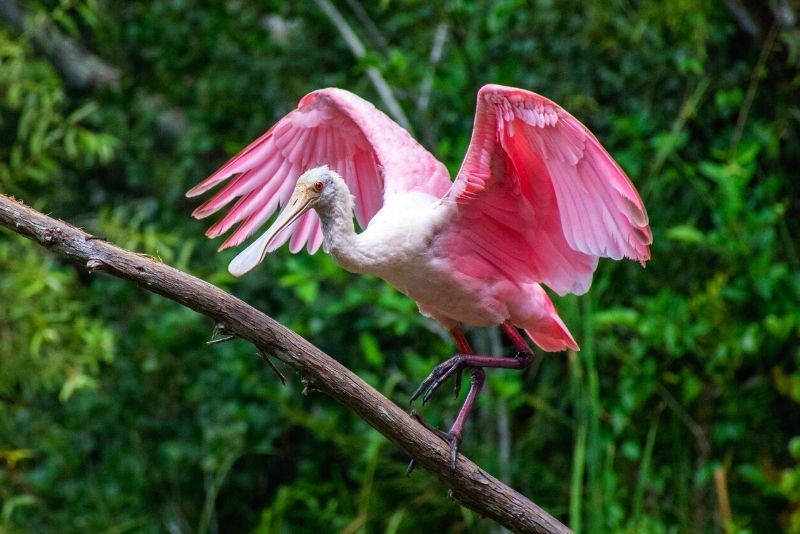 Jacksonville shares the East section of the 510 trailing sites of the Great Florida Birding and Wildlife Trail. Some of the birds found in its preserves include swallow-tailed kite, bald eagle, black skimmer, painted bunting, roseate spoonbill, wood stork and snowy plover.
The best time to go birdwatching is during spring and autumn migrations, when a variety of birds can be seen in Florida, aside from its native species. You may spot the Florida scrub jay, a species only found in the state and one of the 15 endemic species in the US.
28 – Find the catch of the day with a fishing tour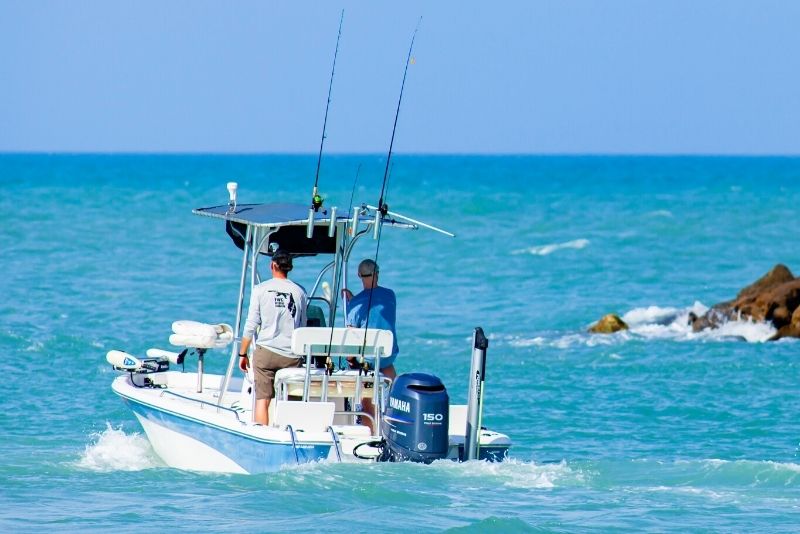 In case you weren't already aware, Jacksonville is an angler's paradise. With its incredible spots and water ecosystems brimming with life, you'll be sure to find a catch.
You do have to know where to look however, and the best way is with a fishing charter, where you're taken to all the best spots across the St. Johns River. Just make sure to bring a big enough bucket for all your catches!
29 – Explore Timucuan Ecological and Historical Preserve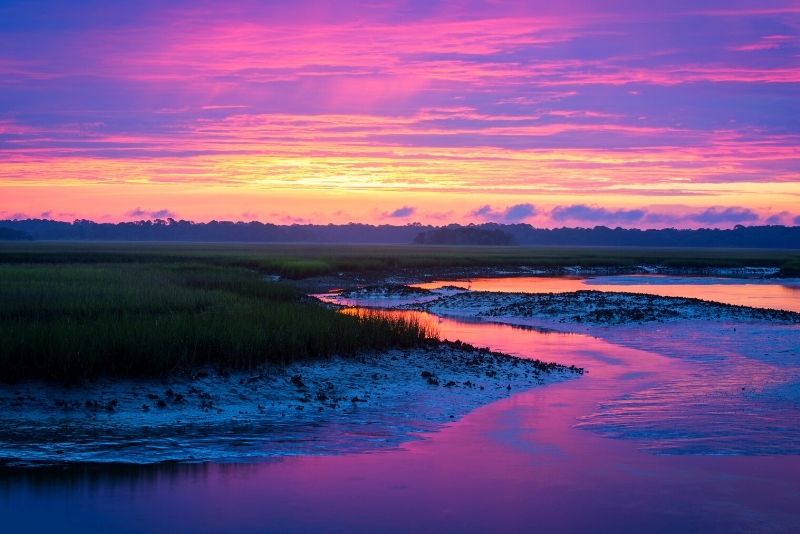 One of the most well preserved and undeveloped wetlands on the entire Atlantic coast, Timucuan is an essential stop on your trip to Jacksonville.
It offers a mix of natural wonders and cultural artifacts from enslavement and colonial eras. This is definitely not the place to forget your camera!
30 – Unwind in Memorial Park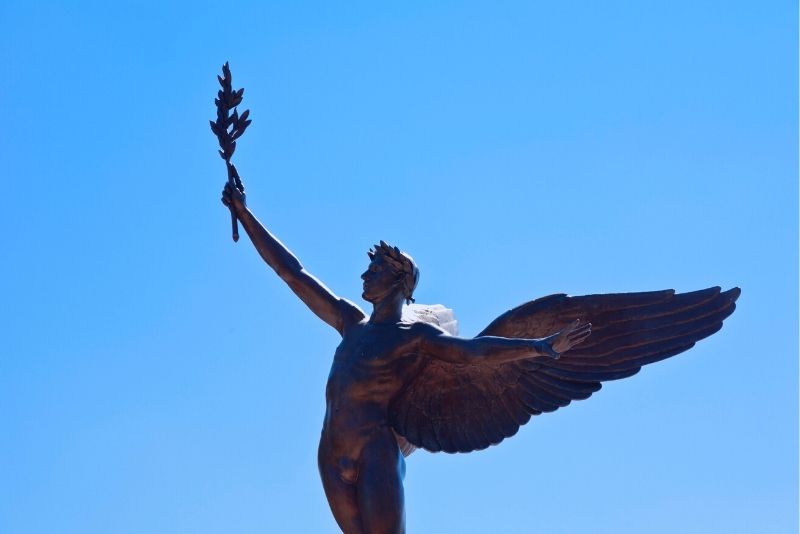 A short drive from Downtown, the Memorial Park was built in honor of the local WWI veterans.
It's widely thought of as the best public space to people watch. Laying down a picnic rug or reading a book here is a great thing to do in Jacksonville after a busy few days!
31 – Take the kids to "Hands On" Children's Museum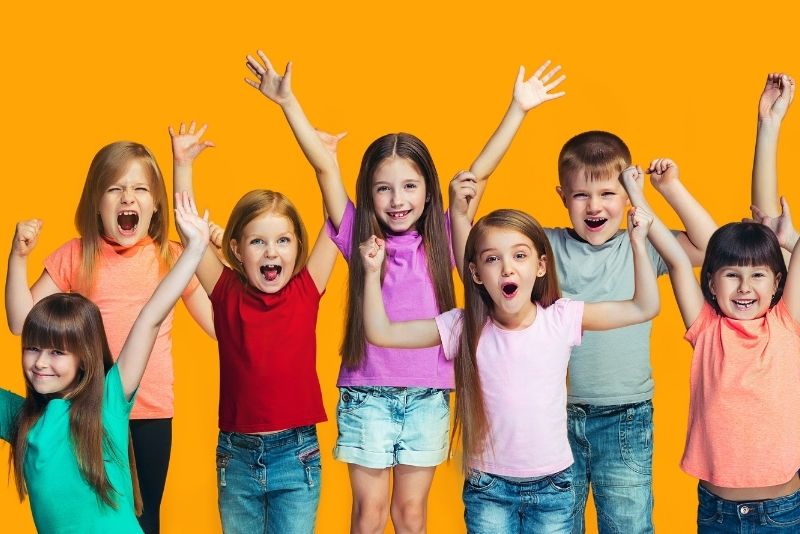 If there are young ones at your travel party, the Hands On Children's Museum has to be on your list of things to do in Jacksonville.
Down on Beach Boulevard in town, the museum is full of interactive and educational exhibits bound to stimulate (and hopefully wear out) the young ones' mind and body. With admission fee of $4 for kids up to 3 year old and $5.50 for everyone else, what more could you ask for?
32 – Step back in time at Fort George Island Cultural State Park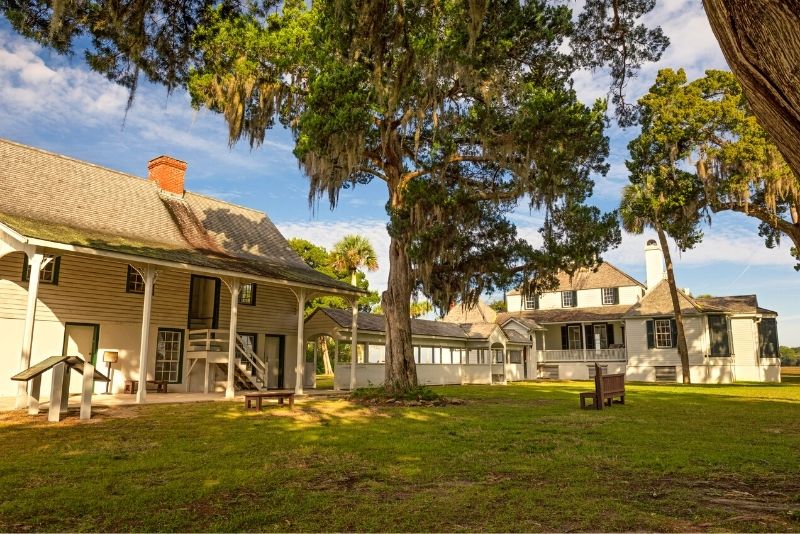 Here you'll find remnants of the many layers of Florida's rich history and discover the people who had lived in this spot.
Originally a Native American site, Fort George Island became a strategic fort during the civil war. Then it became an exclusive travel resort and finally a visitor center for the beautiful state park.
You're bound to leave knowing far more about the history of the area than you arrived!
33 – Check out The Brumos Collection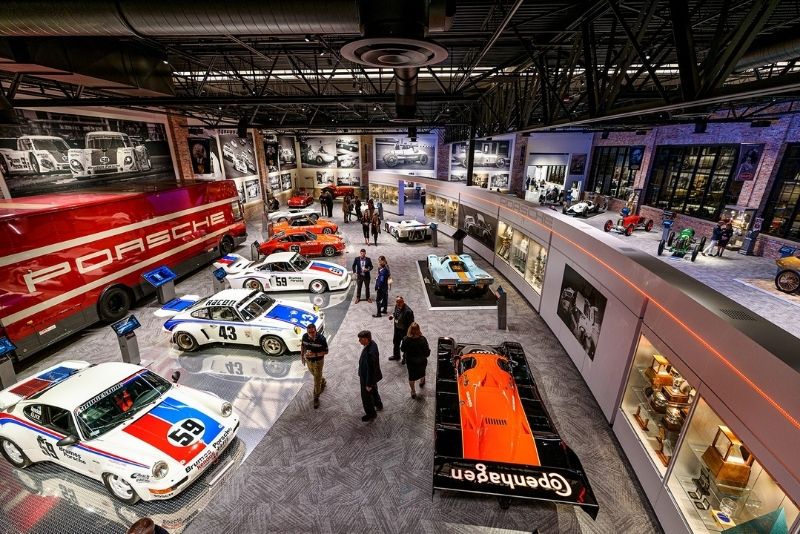 This one's for car lovers or anyone with a keen eye or interest in design. The Brumos Collection is an incredible collection of some of the earliest car designs and creations.
You'll find one-of-a-kind or long-lost cars very few have seen before. This will definitely get you bragging rights down at the auto shop!
34 – Stop by Friendship Fountain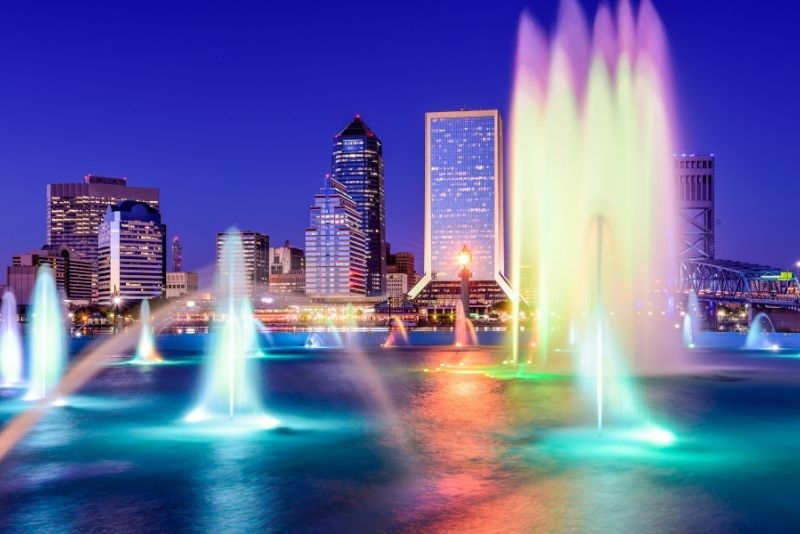 Just by the western end of the beautiful Jacksonville Southbank Waterside walk is the Friendship Fountain.
Let the sound of running water clear your mind, as you stare at downtown Jacksonville reflecting in the water!
35 – Take your camera to Jessie Ball DuPont Park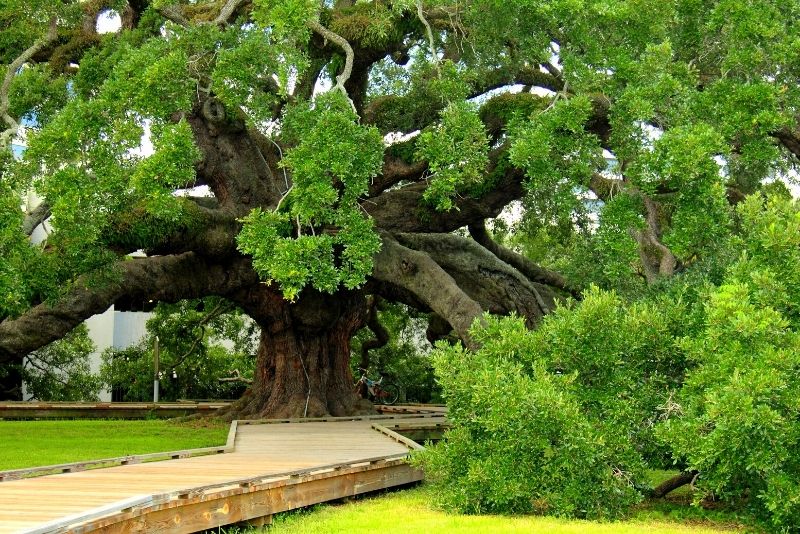 This park is home of the treaty oak tree, named after a story depicting white settlers and native Americans signing a treaty under its branches.
The park itself is a stunningly well-preserved lot of land, great for a stroll, a picnic or anything in between. Just make sure to snap a shot of the famous oak tree!
36 – Discover the Museum of Southern History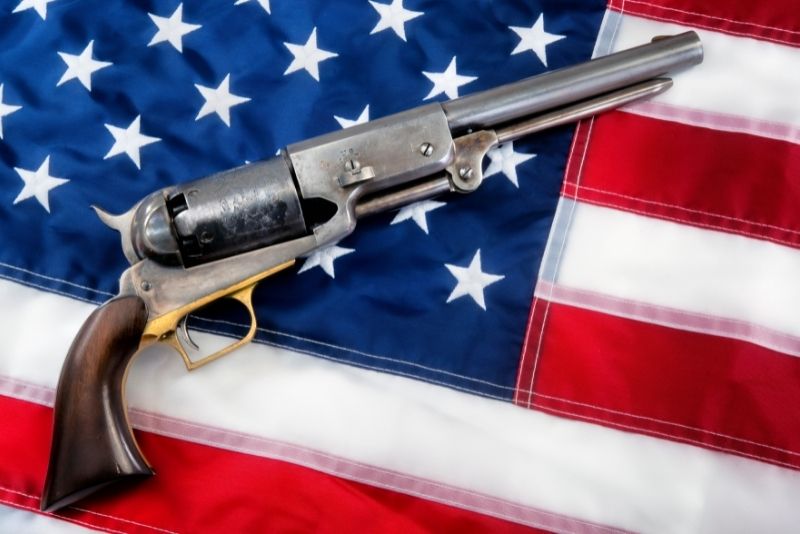 The Museum of Southern History offers a wealth of information about the native American cultures, white settlement, civil wars and the American revolution.
Down in the Fairfax district of Jacksonville, this museum is a good starting point to get an understanding of how America came to be.
37 – Ride around town on a bike tour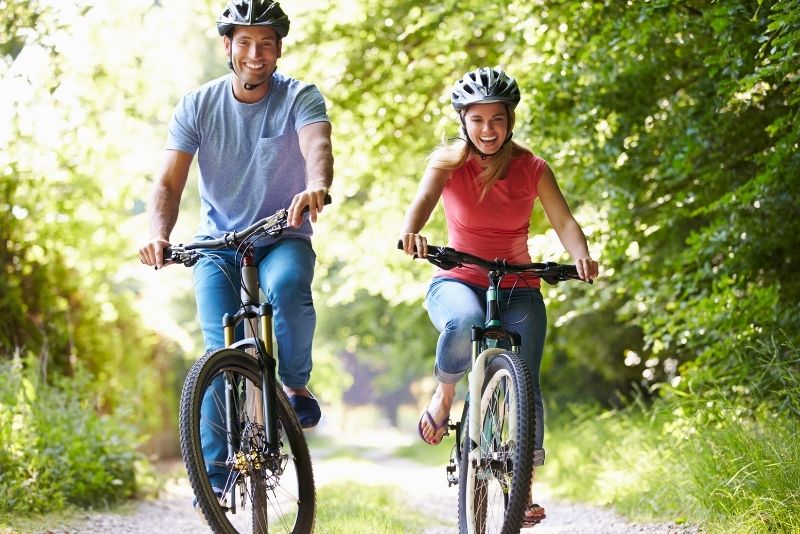 There's a lot to see around Jacksonville so you might as well make the most of your time. Cover some extra ground with a bike tour around the city and the beaches.
You can get a self guided e-bike tour to do at your own pace or have a knowledgeable guide take you around. Both options provide you with hours of adventure!
38 – Soak up the Museum of Contemporary Art Jacksonville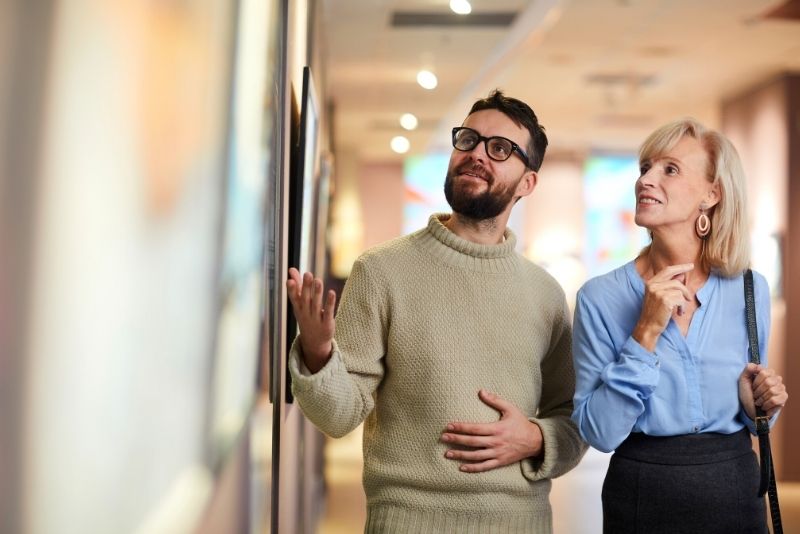 If you weren't already convinced that Jacksonville has something for everyone, the Museum of Contemporary Art should sway you.
Seeing many local and international art exhibitions at $8 entrance fee for adults, a visit here would be hard to not put this on your list. Admission is free for local students or library cardholders!
39 – Relax at Metropolitan Park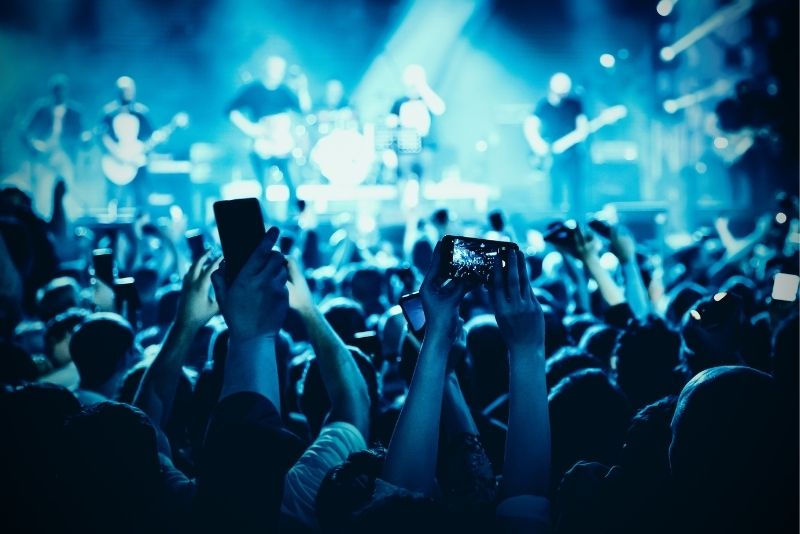 A multi-purpose park that hosts a lot of Jacksonville culture, Metropolitan park is definitely worth the visit.
On its spare days, it's a perfect picnic and playground destination. However, if you time your visit, you might find yourself in the midst of a bustling market or even Jacksonville Music or Jazz Festival!
40 – Get Crafty at Creative Grain Studio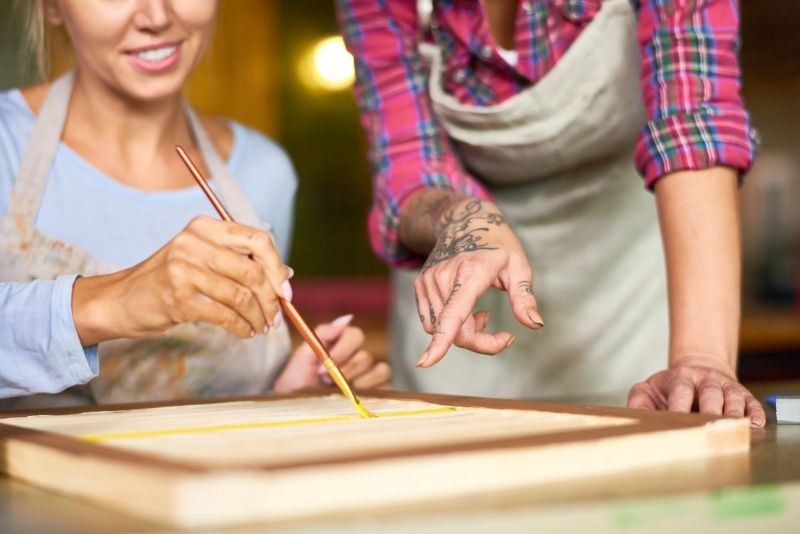 Unsure of what to get as a memento of your trip to Jacksonville? How about making your own souvenir?
At Creative Grain Studio, you can choose from a wide variety of woodworking, plant or textile craft workshops. You'll be guided from start to finish to make your own creation!
41 – Spend an evening filled with laughs at The Comedy Zone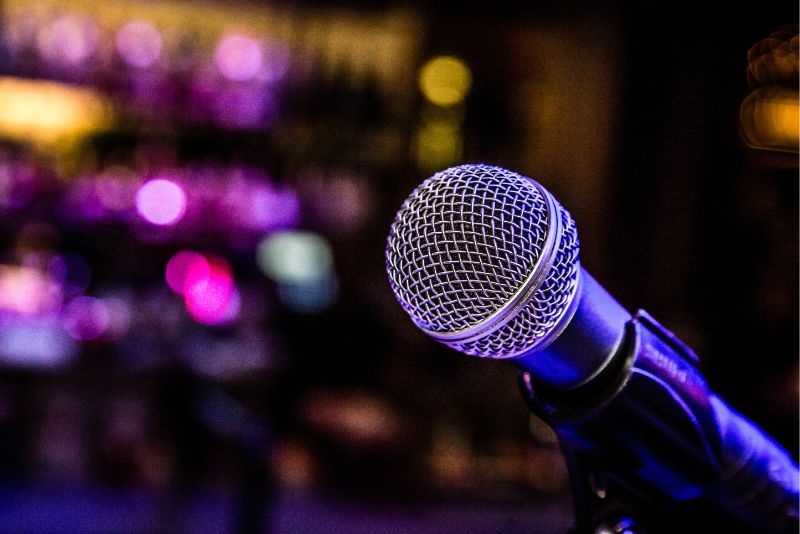 Comedy's biggest names tend to make an appearance at The Comedy Zone at some point throughout the year, including star performers like Jim Breuer, Billy Gardell, Kevin Hart, and Eddie Griffin.
While events for famous performers tend to sell out early, you can get a ticket last-minute for open mic nights and special events that host several comedians in one night.
Skip dinner before the show – there's a menu featuring everything from chili cheese fries to fiesta shrimp tacos at the club, and you can even order some cocktails to go with your favorite dish.
42 – Head to Tree Hill Nature Center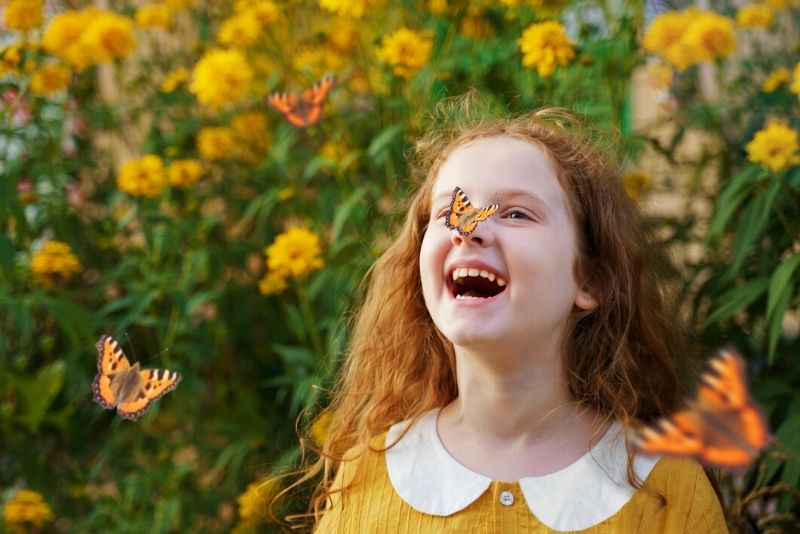 Tree Hill is an organization that provides great educational facilities on nature conservation, as well as providing access to natural landscapes and habitats. It aims to help grow people's appreciation for the natural world.
The highlight on the calendar here is the annual butterfly festival, comprising live music, food and releasing of butterflies into the wild!
43 – Camp on the waterfront at Huguenot Memorial Park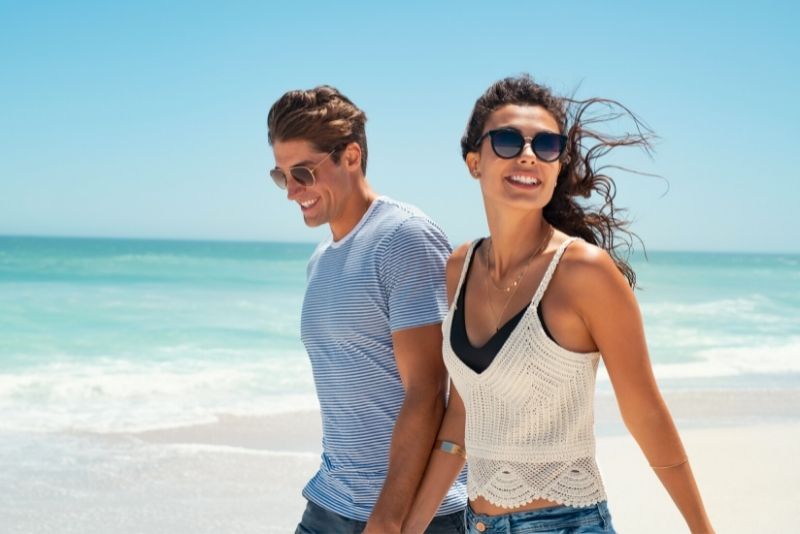 A fantastic spot for both camping and day trips, Huguenot Memorial Park has great hiking trails, boat launching areas and great swimming locations.
If you have the extra time for it, make sure to book one of the breathtaking waterfront campsites!
44 – Catch a movie at the historic Florida Theatre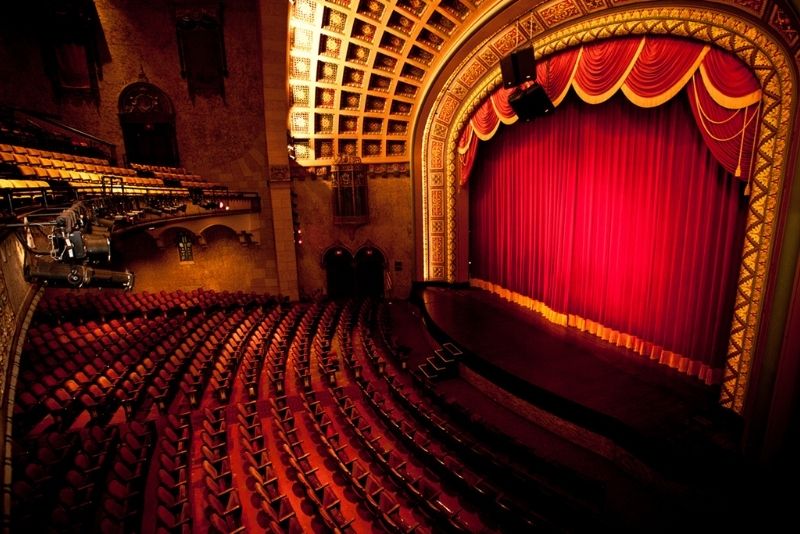 Originally built in 1927, the Florida Theatre in Jacksonville is so visually impressive, you might find it hard to stay focused on the screen or stage.
It also hosts a selection of live performances, so whatever your interests, it'll be easy to find an excuse to head into this fascinating building!
45 – Stroll through the Avondale Historic District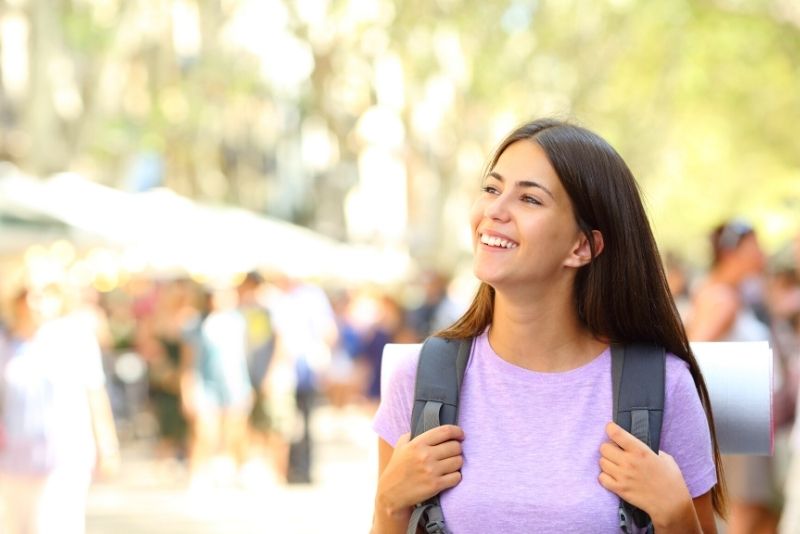 Heading to Avondale Historic District is one of the most important things to do in Jacksonville for both shoppers, foodies and live music lovers.
Home to great shops and restaurants, you'll find a few meals and gifts here you can't get anywhere else. Make sure to head down on a Saturday where you can pick up fresh produce or artworks, and catch some live music!
46 – Enjoy the sun at Fernandina Beach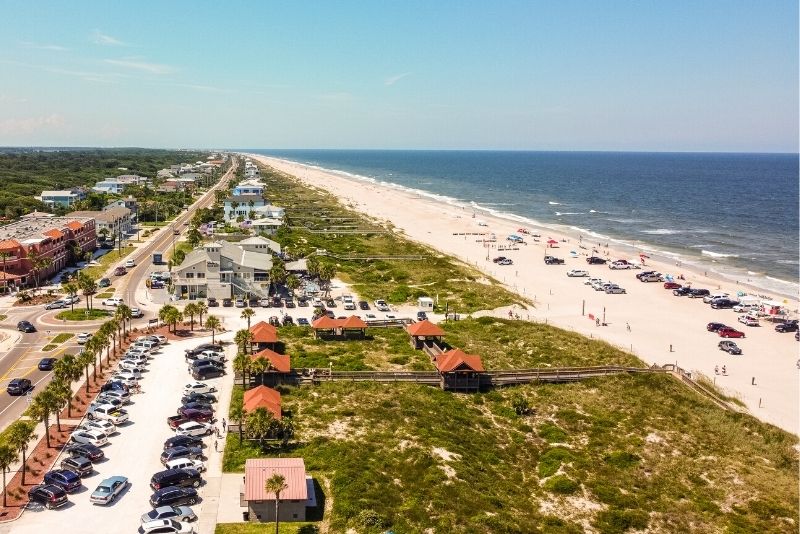 A tropical paradise so pristine, you'd forget you're not very far from the urban sprawl of Jacksonville whilst you're at Fernandina Beach. It has a collection of boutiques and restaurants, and the beach hosts many local festivals throughout the year, including the Isle of Eight Flags Shrimp Festival.
Make sure to head to the Historic District where you'll find old Spanish buildings turned into cafes and restaurants.
47 – Escape the city to Jacksonville Arboretum and Gardens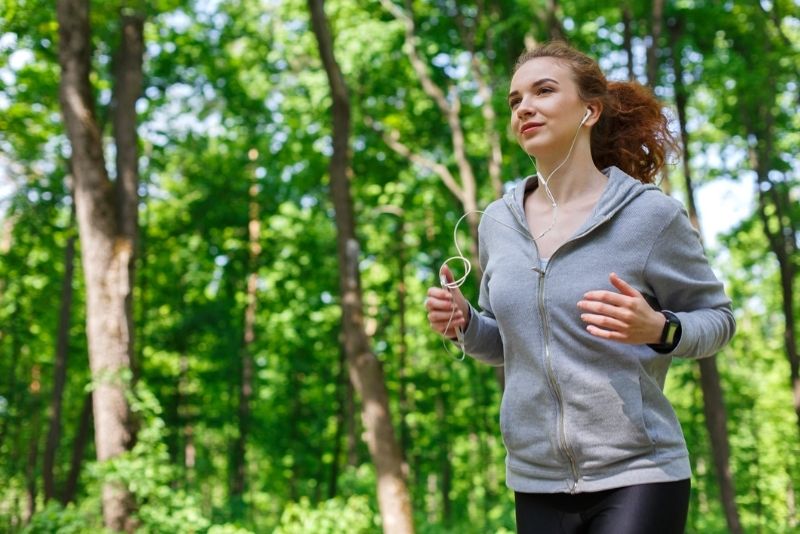 A wonderful space full of colorful flora and fauna, the Jacksonville Arboretum is sure to help you bolster your camera roll.
It's a great 120-acre botanical garden with plenty of great strolls to keep you from dozing off in the warm Florida sun!
48 – Get away to Castaway Island Preserve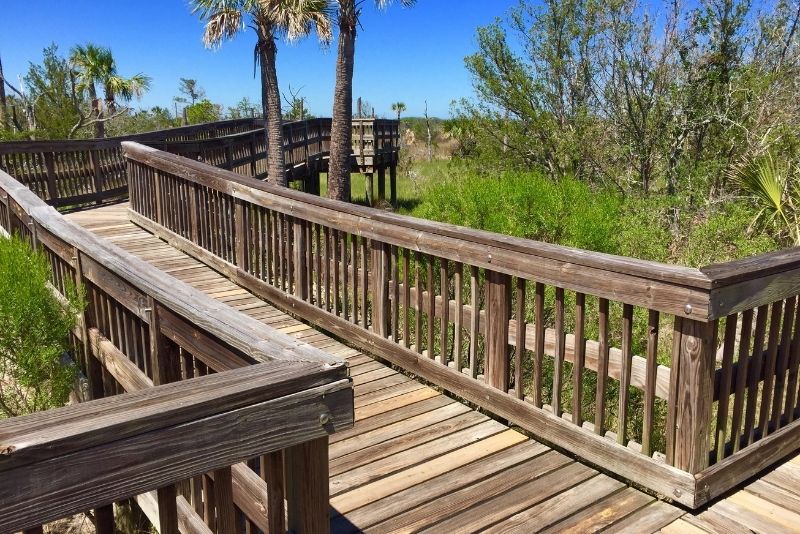 Just beyond the reaches of Jacksonville suburbia is the 300-acre preserve that maintains beautiful coastal habitats.
You'll be able to take a breath of fresh air, as you hike through the sights and come across a gopher tortoise or ibis. Make sure your camera is handy!
49 – Visit the Ritz Theatre and Museum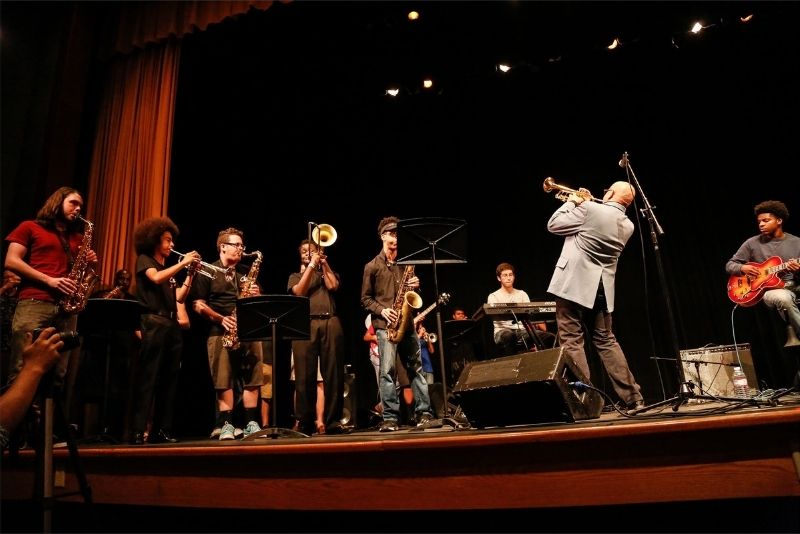 Originally a 1929 movie house, the Ritz Theatre is now a museum that pays tribute to and educates on the history of the African American population of Jacksonville.
It's still a functioning theatre too, so you'll be able to catch a movie or theatre production after exploring the great museum!
50 – Work up a sweat at We Rock the Spectrum Kids Gym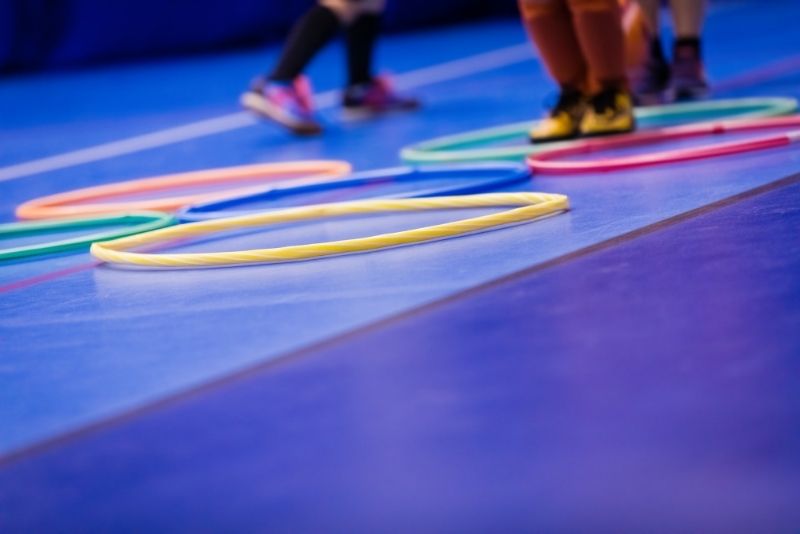 We Rock The Spectrum Kids Gym is a super accessible gym and sporting facility that provides a great space for kids.
Designed with children on the autism spectrum in mind, We Rock the Spectrum Kids Gym provides a great opportunity for kids to play, learn social skills and unwind.
51 – Explore the Mussallem Galleries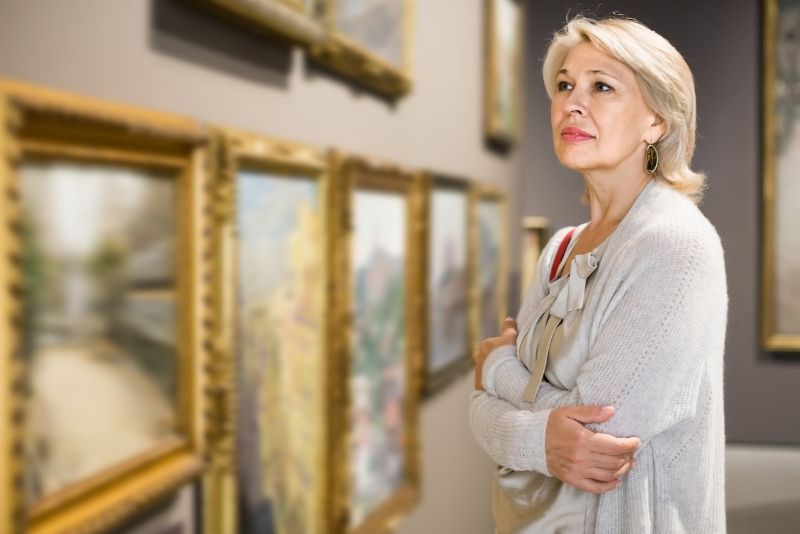 One of Jacksonville's best-kept secrets, the Mussallem Galleries is a 90,000 square feet showroom that contains incredible artworks from around the world, as well as a huge collection of antiques.
It's not just an exhibition, as everything there is for sale, so you might just find one of the most unique souvenirs around!
52 – Let the dogs out at Dog Wood Park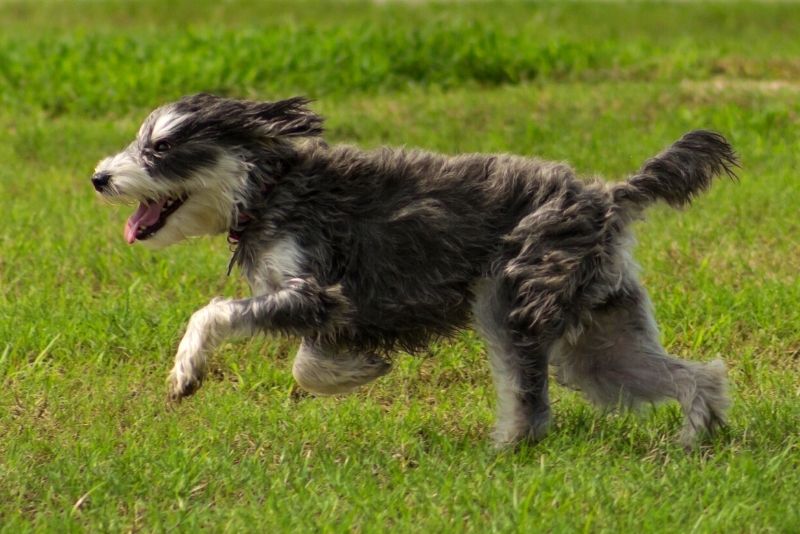 Love the ambiance of dogs and their owners frolicking through open park lands?
Well, that's exactly what you'll get if you head to Jacksonville's finest dog park. Whether or not you have a canine companion in your travel party, this is a great place to unwind and bring dog toys or a picnic rug!
53 – Visit the Basilica of Immaculate Conception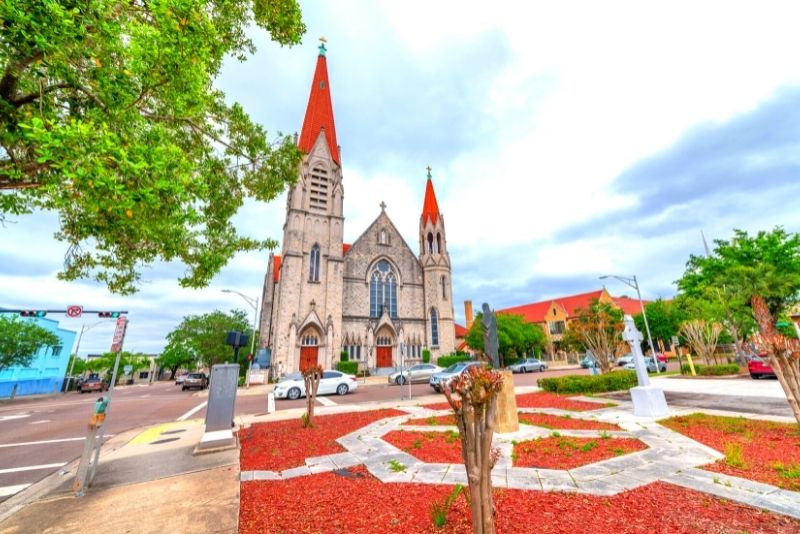 The Jacksonville area has been home to many different cultures over the years and the Basilica of Immaculate Conception is a detailed insight into the religious history of Florida.
You may want to attend its public masses or simply visit the church and embrace the warmth of the space.
54 – Run through Amelia Island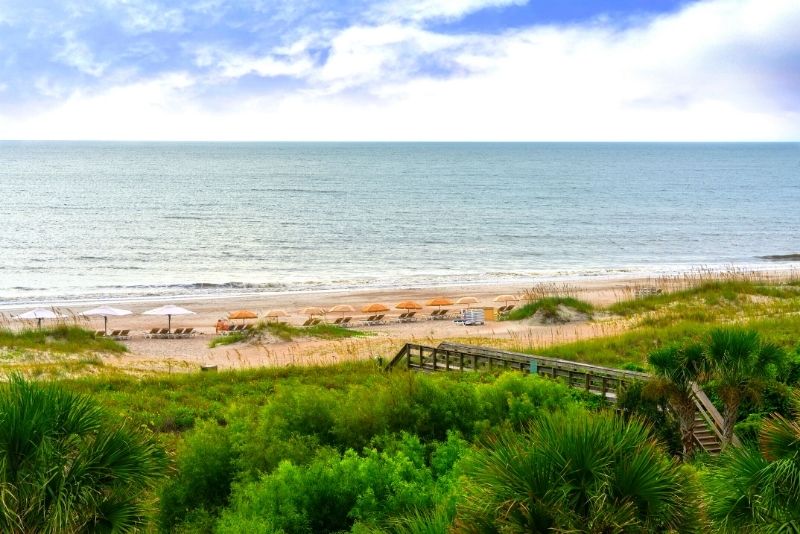 Amelia Island is a little getaway from the hustle and bustle of the main strip of Jacksonville.
If you need to release some energy, there's a running tour that takes you through the wonderful historical sights of Amelia Island and Fernandina Beach. Exercise and sightseeing sounds like a perfect combination!
55 – Explore the Karpeles Manuscript Library Museum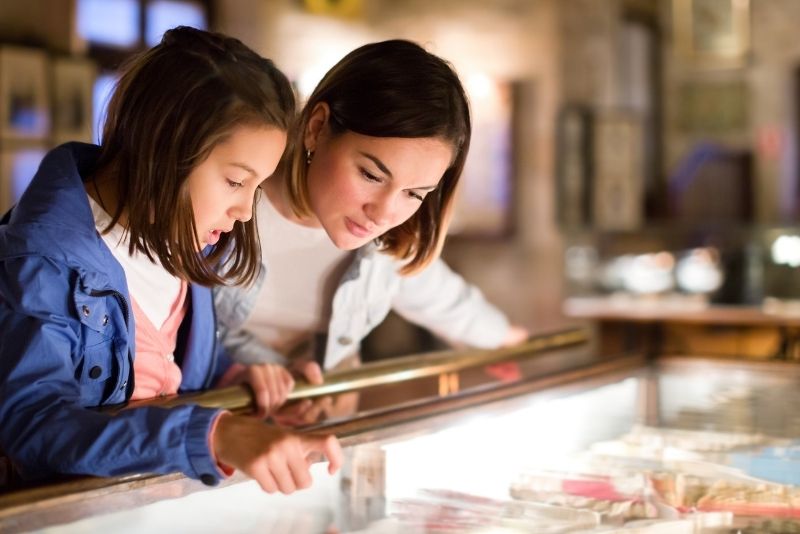 David and Marsha Karpeles took up manuscript and document collecting, and amassed the largest collection in the US.
There are a few of them around the country (including Jacksonville), with the exhibitions moving around. Be prepared to step back in time, as you look at the collection of ancient texts from all corners of the globe and eras.
56 – March over to Fort Caroline National Memorial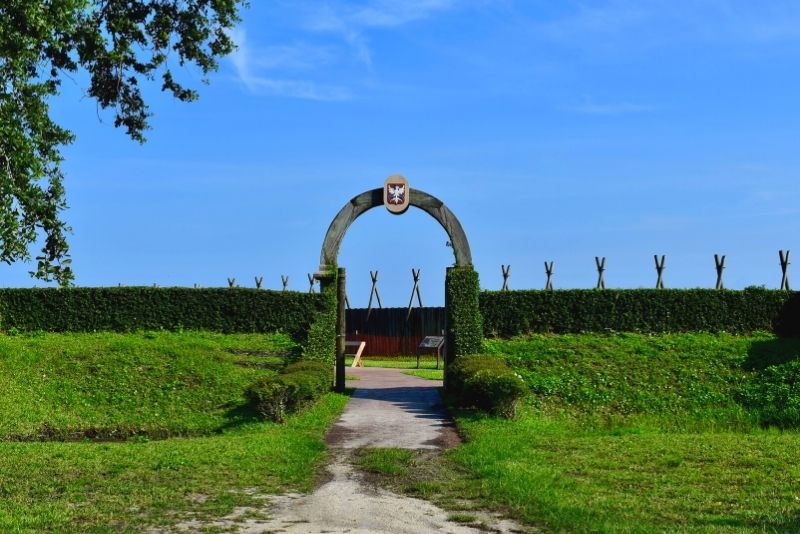 Located in Timucuan Historic Preserve, Fort Caroline National Memorial is one of the few artefacts left from the brief presence of the French in Florida.
In this 16th-century memorial, you'll explore the wonderful history of Native Americans and Europeans. You can also get an insight into the life of the European settlers at the time.
57 – Dress up and head to WasabiCon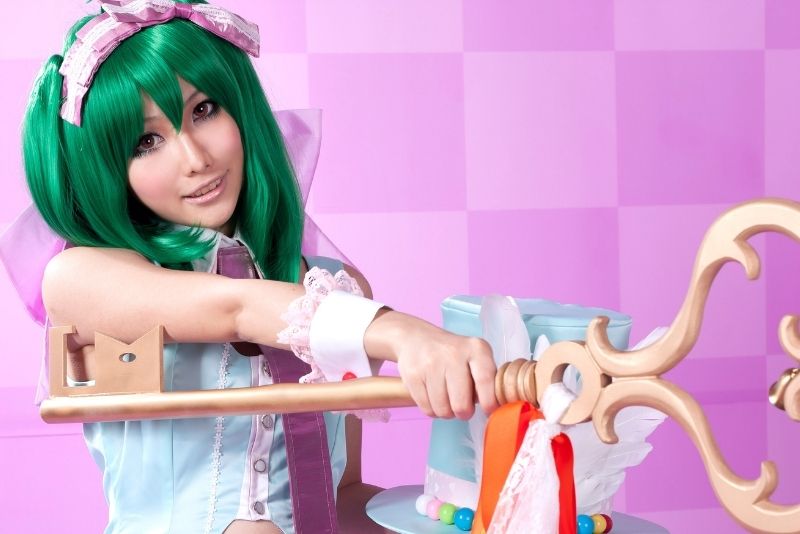 Florida's largest pop culture event, WasabiCon is a two-day convention in October. It is host to the biggest congregation of workshops, competitions and panels for anything to do with anime, cosplay and video games in Florida.
A visit here is definitely the time to break open the dress-up closet!
58 – Support Local at the Riverside Arts Market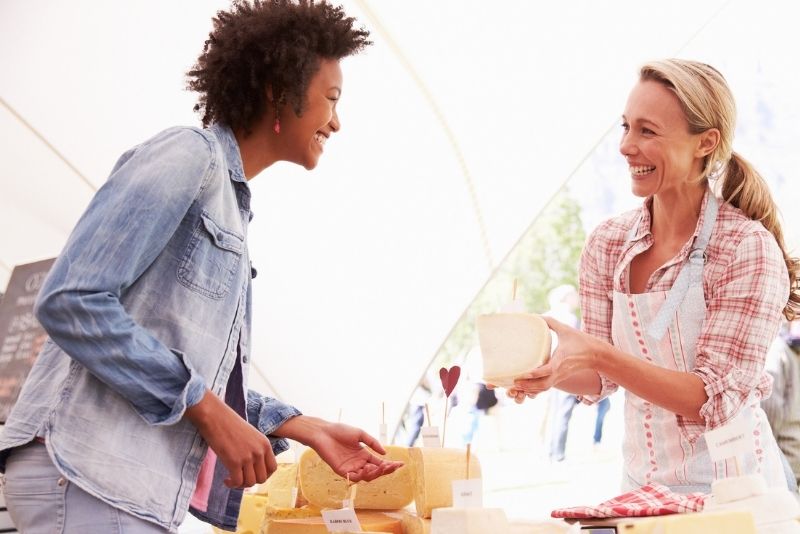 Poised right on the beautiful river in Jacksonville, the Riverside Arts Market is held every Saturday from 10 a.m. to 3 p.m., rain, hail or shine.
Expect to find the finest offerings from local artisans, farmers, artists and entrepreneurs. Walking through the stalls here is a great way to immerse yourself in the local culture!
59 – Dine in style at the best restaurants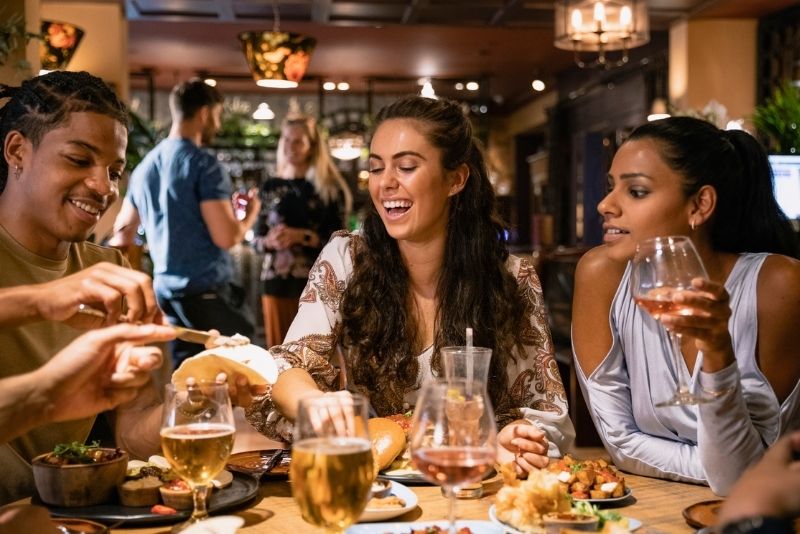 The collection of things to do in Jacksonville would not be complete without trying some local restaurants.
With an amazing menu and a rooftop lounge right in the heart of Jacksonville, River & Post is definitely the pick of the bunch for those looking for a culinary recommendation. A restaurant with a menu brimming with classic American dishes, from waffles to fried chicken, Metro Diner will make you feel you've truly arrived in Jacksonville.
For upscale dining, try the elegant Black Sheep Restaurant and its award-winning dishes, including their popular Korean Short Rib entrée. Himalayan fusion restaurant Hawkers is the place to be for affordable great food that includes dumplings and homemade kimchi.
60 – Explore history at the Mandarin Museum and Historical Society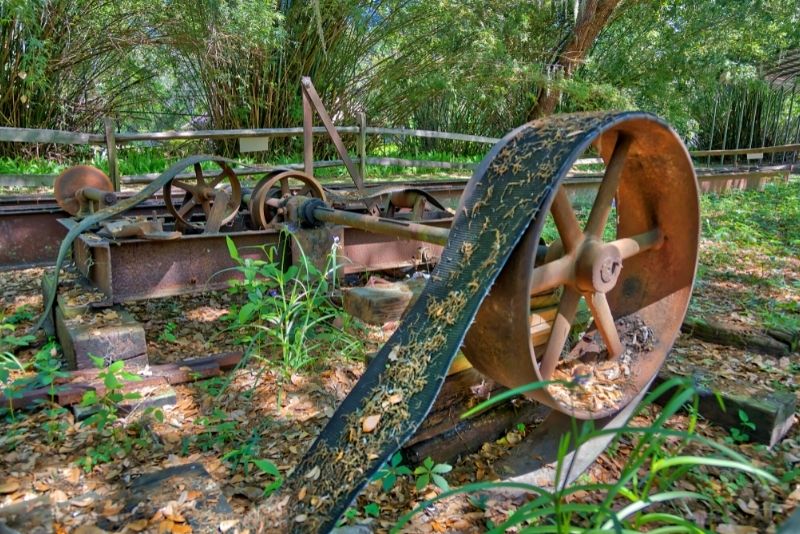 Get a glimpse of old Florida with a visit to the Mandarin Museum and Historical Society. Walking on the historic ground here is one of the most inspiring things to do in Jacksonville.
Explore the history of the citrus growers of the region, while surrounded by oak trees and old steamboats — don't leave the camera at home!
61 – Treat yourself at St. Johns Town Center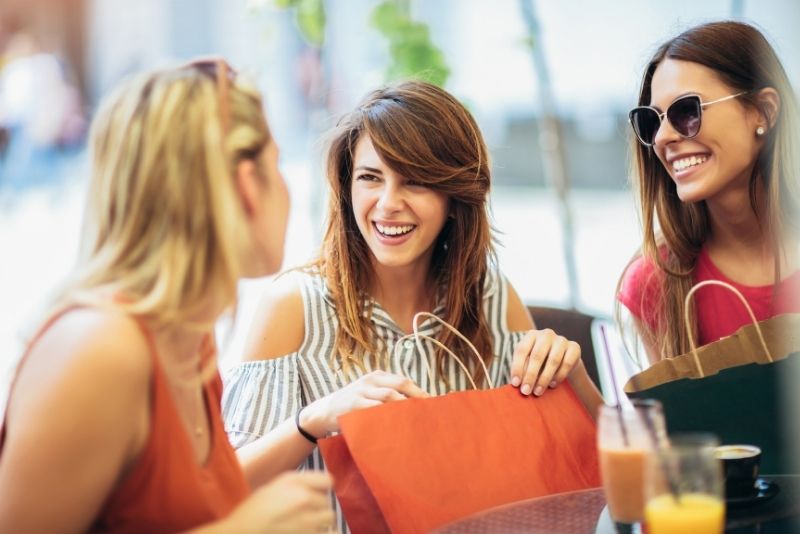 If you've been considering a day for yourself, this is the place to do it. With nail salons, old school barbershops and massage parlors all in the one spot, St. Johns Town Center really takes the guesswork out of planning a day off.
You can get some retail therapy from 150 storefronts, including some big-name designer brands.
62 – Take in a show at Alhambra Theatre & Dining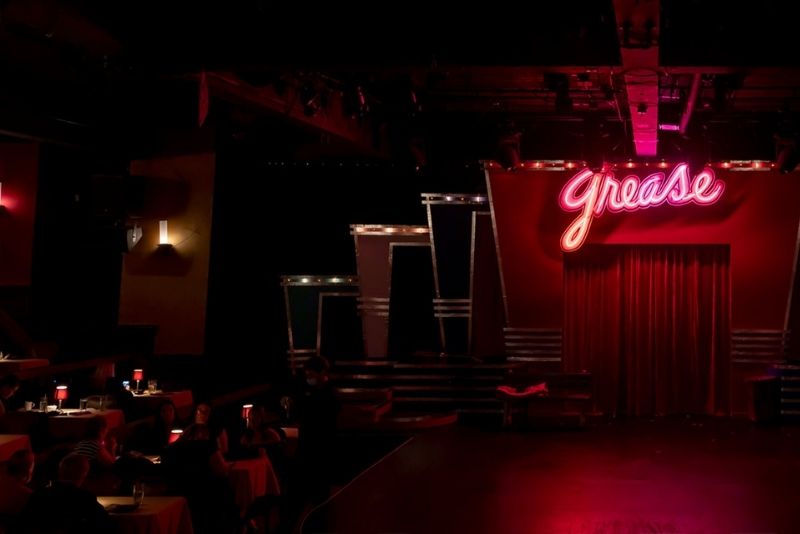 Get a blast from the past and get tickets to a show at Alhambra Theatre and Dining where you get world-class entertainment from the comfort of a dining table with fantastic food.
You know you'll be getting the real deal because this is the longest-running dinner theatre in the US!
63 – Hunt ghosts at Annie Lytle Elementary School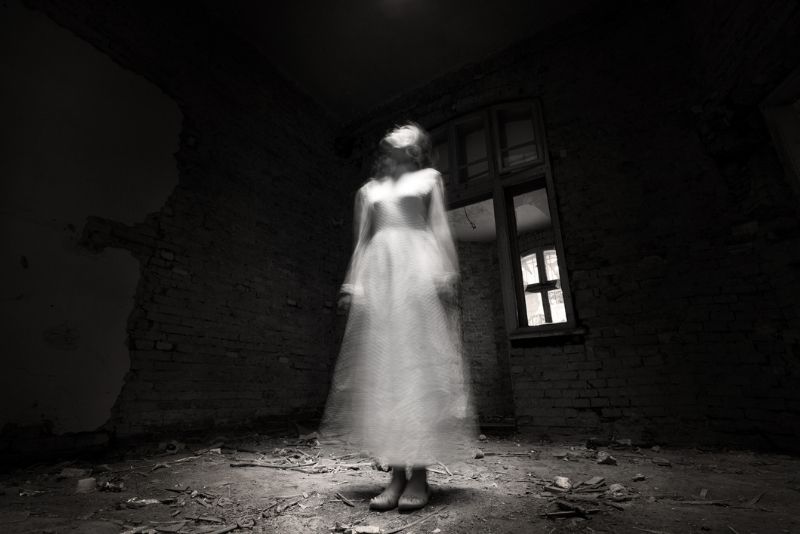 A visit to Annie Lytle Elementary School isn't for the faint of heart. Of all the things to do in Jacksonville, trawling through this abandoned school is one of the spookiest. There are a number of scary abandoned locations around Florida, but this has got to be the finest example.
It's been abandoned for 40 years ever since funding to convert it into an aged care home fell through — who knows what you'll find lurking within its walls?
64 – Sample the local beers on Jax Ale Trail Breweries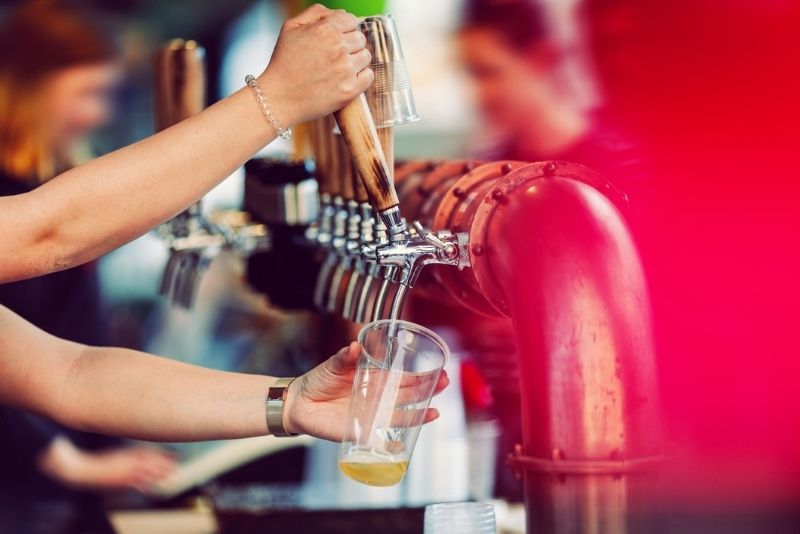 Craft beer has a strong presence in Jacksonville. The best way to cover it all is with the Jax Ale Trail where you head to all the local craft breweries and sample its finest offerings.
Grab an Ale Trail passport and get it stamped at all the breweries for some great local merchandise. But if you can't visit them all, make sure to at least put some names on your list.
Aardwolf Brewing Company offers not only great beer but also oat whiskey aged in barrels, while Engine 15 Brewing Co. offers a selection of year-round craft beers as well as some seasonal drinks and a great kitchen.
65 – See a concert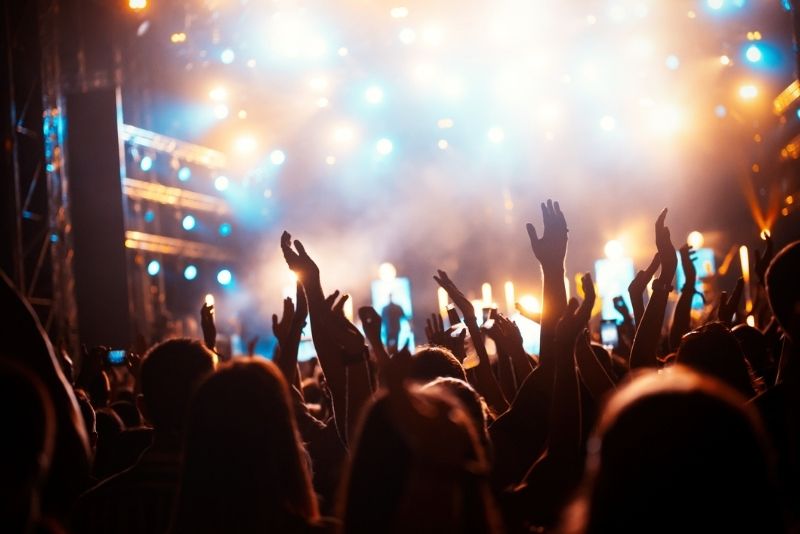 Vystar Veterans Memorial Arena is where all the big names in entertainment stop when they reach Florida. Make sure you keep an eye out for which concerts are on when you're in town because you might get the chance to see your favorite pop star!
The Dailys Place Amphitheater is another great place to try for exciting events. In addition to concerts, the semi-outdoor arena also hosts wrestling events and a number of festivals throughout the year.
66 – Kick back at Sun-Ray Cinema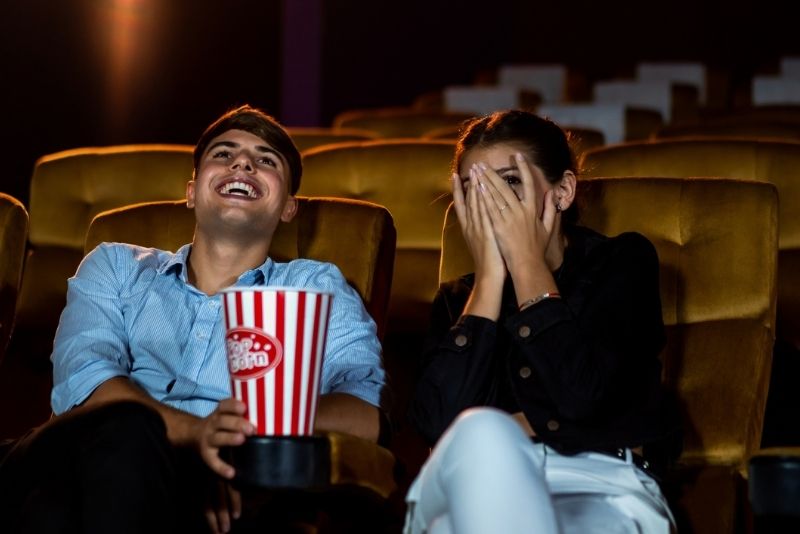 Just off Riverside park is one of Jacksonville's best cinemas. From new releases and cult favorites, Sun-Ray has you covered!
It has a drive-in cinema at certain times of the year when the weather is warm enough — for those who want an authentic 50's cinema experience.
67 – Soak up some local culture at Beaches Town Center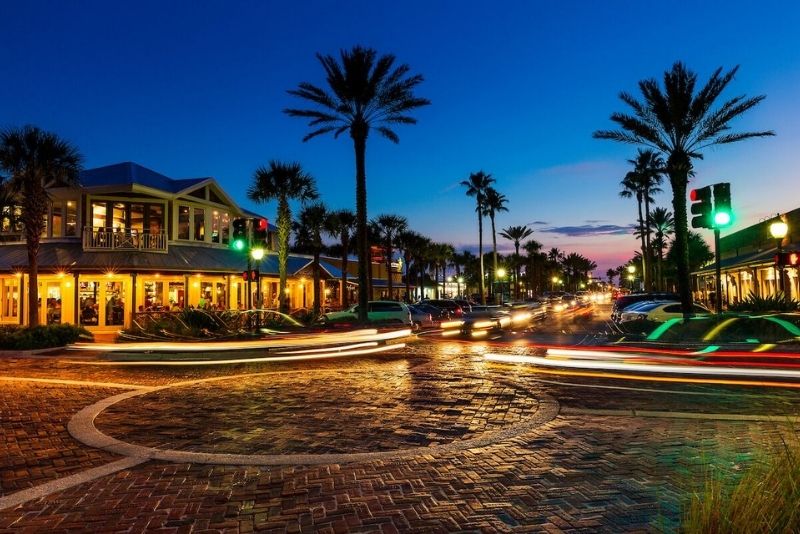 Right on Neptune and Atlantic Beach is the Beaches Town Center, a bustling hub of boutiques and restaurants. This is the perfect place to get a unique souvenir, grab some local food, then watch the sunset on the sand.
You can even watch some local live music. It's all happening here!
68 – Grab a cocktail at the Shim Sham Room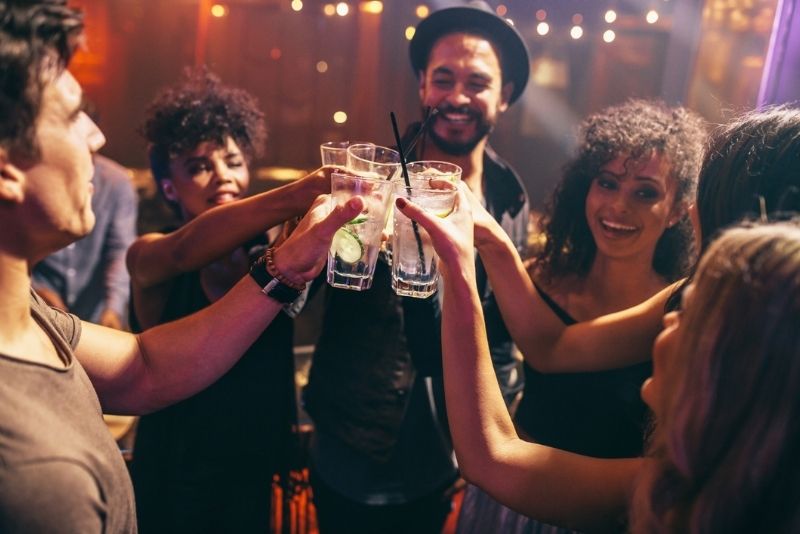 This rock and Roll inspired venue is equal parts intimate and rambunctious. Some of the best bartenders in town are here to serve up great drinks while you kick back and enjoy the live music at Shim Sham Room.
Other great spots to try out include The Volstead, an upscale space with inspired cocktails, and Sidecar, a more laid-back bar with a mix of craft beer, wine, and whiskeys. Lemon Bar offers great seaside patio seating, while Aromas Cigar, Wine, & Martini Bar offers fun salsa dancing on weekends.
69 – Head out to the Times Union Center for the Performing Arts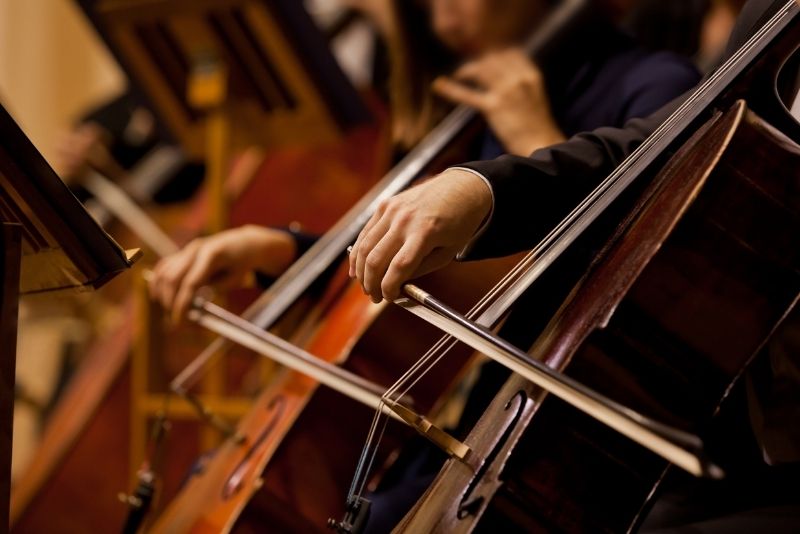 If you want a reason to put on your Sunday best and head out for the evening, the Times Union Center for the Performing Arts is sure to provide you a good reason.
Hosting musicals, stand-up comedy and classical music, this is the place to spend a long evening with friends or family.
70 – Wind down with a sunset cruise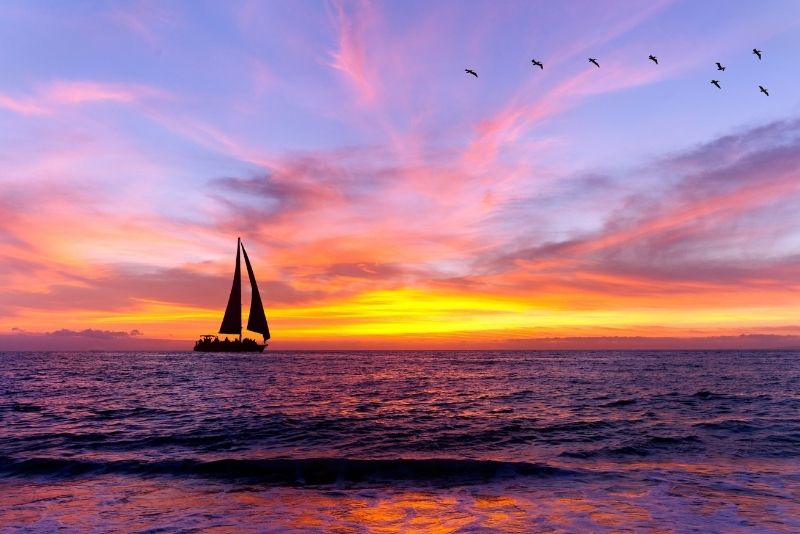 After a day of shopping, hiking or racing around town, it's time to find something that moves at a bit of a slower pace.
The best way to do this is to book a sunset cruise where you can bring your own drinks to sip as the sun goes down. It doesn't matter your party size, there are options for any size group!
71 – Have a drink on the beach at Lemon Bar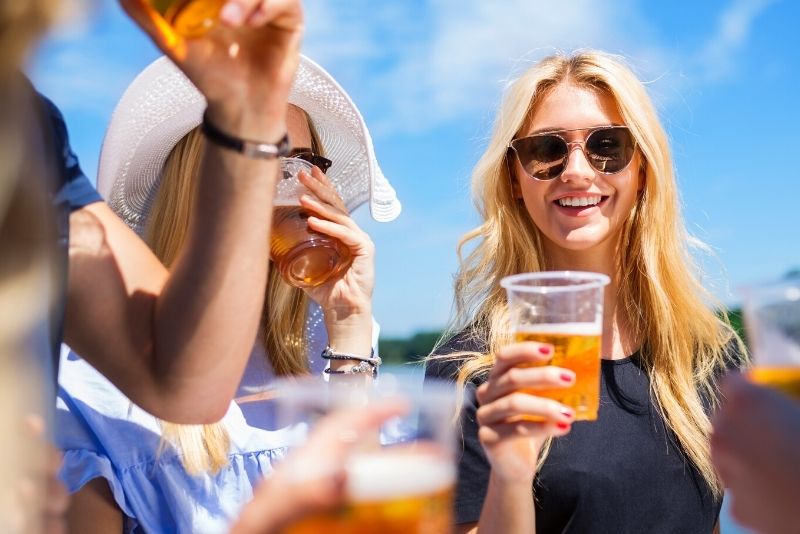 The quintessential Florida experience has to be having a drink with your toes in the sand, as the waves gently crash on the shore and the sun's going down.
Lemon Bar in Jacksonville has been around for 18 years so it knows what to do when it comes to unwinding on the beach!
72 – Play poker at Bestbet Jacksonville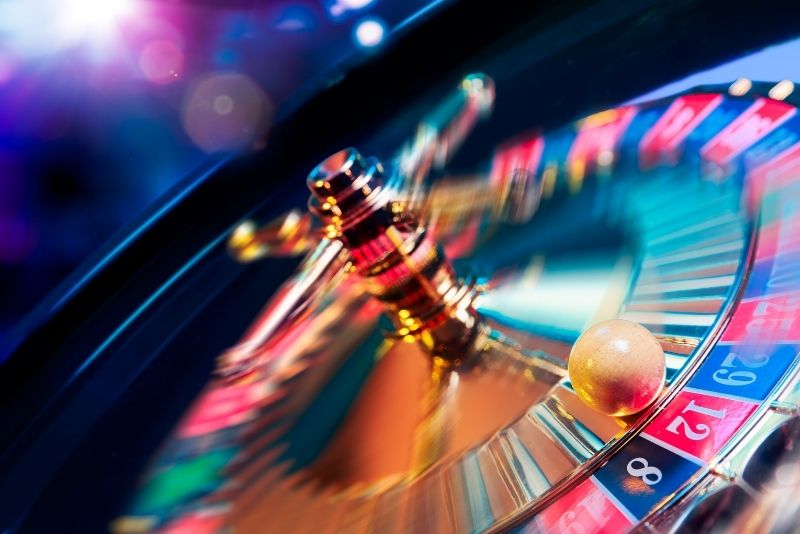 Whether you want to watch high-rollers at an international poker tournament, or simply have fun with a few card games, Bestbet in Jacksonville definitely has you covered.
With food and drinks, it'll be very easy to lose track of time, so just make sure to stick to your limit!
73 – Hit the dance floor at Myth Nightclub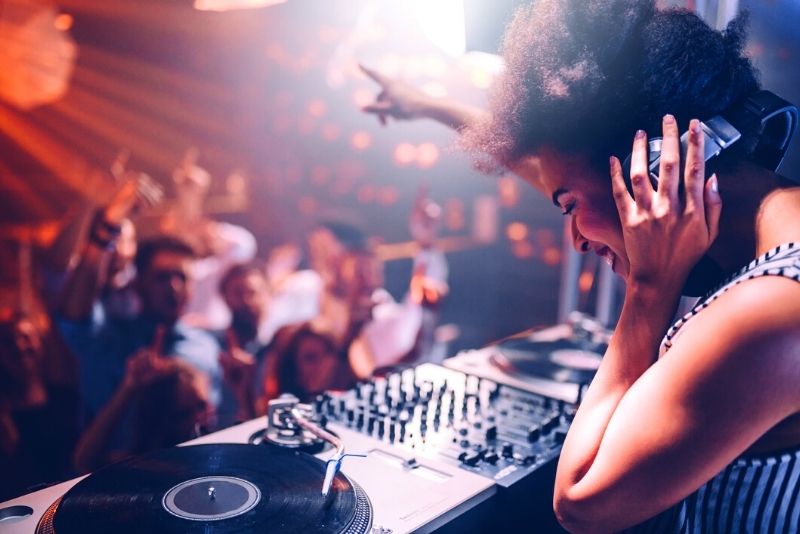 Ready to burn off some dancing energy? Myth Nightclub is an experience like no other in town. With top-notch lighting, sound equipment and great drinks, it'll be almost impossible to leave the dance floor!
With giant projection screens and Fridays latin flavor music, Cuba Libre is a lot more than just a place to dance. With live DJs and fancy cocktails, The Loft is a great to party, no matter if you like to sit back with a drink or non-stop dancing all night.
Luxurious and modern Club Heaven and non-stop Eclipse are also filled with energy all week long.
74 – Attend a show at the Jacksonville Center for the Performing Arts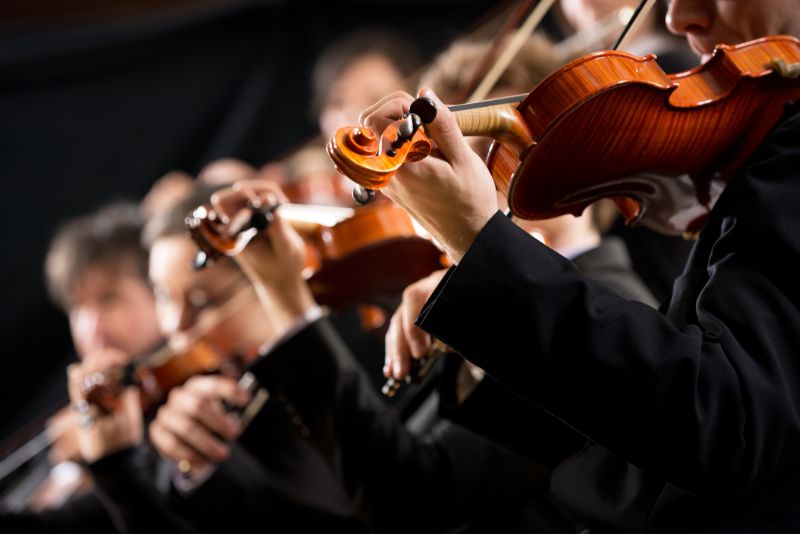 The massive Jacksonville Center for the Performing Arts hosts everything from concerts to musicals, live shows, and even symphony concerts.
The center hosts three different venues. The Moran Theater, which sits around 3,000 people, is the main space and used for concerts and musicals. The more intimate Jacoby Symphony Hall is mostly for symphony events, though smaller concerts are sometimes offered here.
Finally, there's the Terry Theater, which only sits 600 people and hosts small events like comedy shows.
75 – Melt the tension away with a spa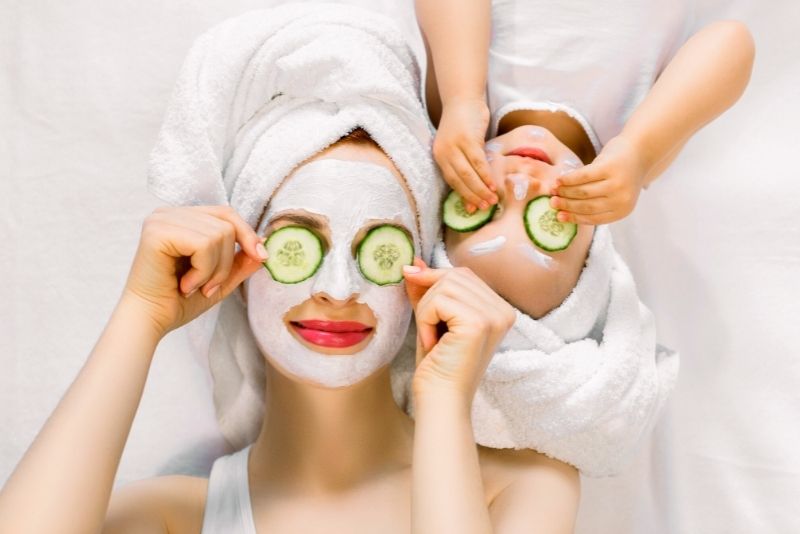 With a focus on age-defying treatments, Youthful Medical Spa offers everything from anti-cellulite treatments to facial treatments. If you're staying at the Sawgrass Marriott Golf Resort, the luxurious spa at the resort is worth a visit (especially their many massage therapy options).
You can also get pampered with fair trade organic products at The Spa and Salon at The Omni Amelia Island Plantation Resort. Or book the couples' treatment room at The Spa at One Ocean if you're traveling with your loved one.
How to get to Jacksonville?
Many major airlines fly into Jacksonville International Airport, which is about 15 miles from the city center. While there are buses and shuttles available to cover the route, airport transfers are an easier and more convenient way to get to your hotel.
Private cars and mini-vans are available, so no matter how big your travel group is, you can still pre-book a pick up from the airport!
Where to stay in Jacksonville?
There's plenty of great places to spend a night in Jacksonville. Whether you're on a budget or ready to spend big, the city won't disappoint.
The Ritz-Carlton on Amelia Island is the ultimate in luxury, with ocean views from the rooms, organized paddleboarding trips, and a par-72 golf course. At a somewhat more affordable price point is the Ponte Vedra Inn & Club, which boasts its very own pastry chef on staff and a 30,000-square-foot spa.
Located in Jacksonville's town center, the Aloft Jacksonville Tapestry Park is a modern, colorful, and pet-friendly space that also offers a fitness center and a great restaurant. Also budget-friendly is the Aloft Jacksonville Airport, which is just as fun as its sister property but perfectly located near the Jacksonville International Airport.
If you need more space, the Residence Inn By Marriott offers rooms fitted with a kitchen and a dining area. You'll also find an outdoor swimming pool, free bikes to explore the surroundings, and BBQ facilities.
Where to go next?
There's so much to do and see in Jacksonville, you could spend weeks here and not run out of places to explore! But once you're ready to move, Florida has lots more to offer!
Start in St. Augustine, where history buffs will find historic forts, great museums, and even a recreated 20th century general store with lots of historical items! For outdoor lovers, St. Augustine offers everything from dolphins cruises to airboat tours.
For golden beaches that go on forever, there's Daytona Beach, where's you'll also find lighthouses, water parks, and beautiful green spaces like the Tomoka State Park and the Bulow Creek State Park.
Craving big-city excitement? Orlando is the place to be. Filled with ghost tours, the popular Kennedy Space Center, and unique opportunities to swim with manatees at Crystal River or paddleboard at night, Orlando really has it all.
If you're up for a (short) road trip, Savannah, Georgia is just two hours north of Jacksonville. In addition to plenty of southern charm, Savannah also offers great historical mansions, amazing food, and movie locations tours you won't want to miss!
Final thoughts
Whether you're looking for sun and great outdoor adventures or want to explore museums and restaurants, you'll find plenty of things to do in Jacksonville!
Go on a tour to spot dolphins, soak up some local culture or explore Jacksonville's waterways – no matter what you're after, you'll find lots of options to keep you occupied here.
Ready to start booking some excursions? Don't forget a pair of comfortable shoes so you can discover everything Jacksonville has to offer!