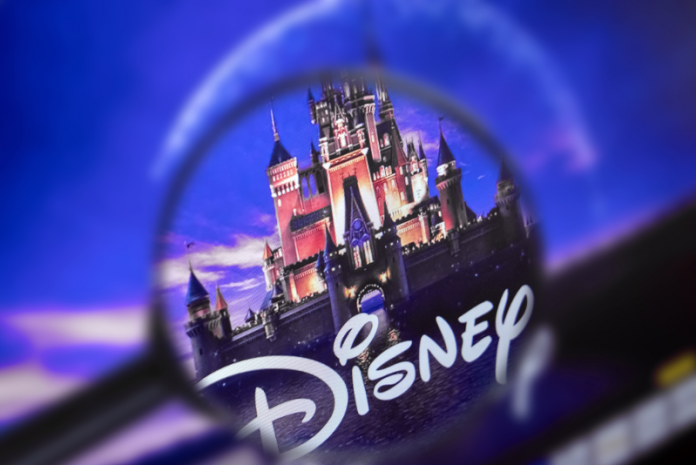 Looking for some cheap Disneyland Hong Kong tickets? Disneyland might be a place full of magic that promises a fun time for everyone involved, but visiting one of its many parks across the globe isn't cheap. And that's certainly the case when it comes to purchasing Disneyland Hong Kong tickets.
Fortunately, if you're looking to save money on your Disneyland Hong Kong tickets, there's some good news waiting for you. We've put together this guide which tells you everything you need to know about Disneyland Hong Kong, including how to find the cheapest tickets available online. 
In this guide, you will find out: 
And if you don't want to read ahead, compare Disneyland Hong Kong tickets right now!
How much do Disneyland Hong Kong tickets cost?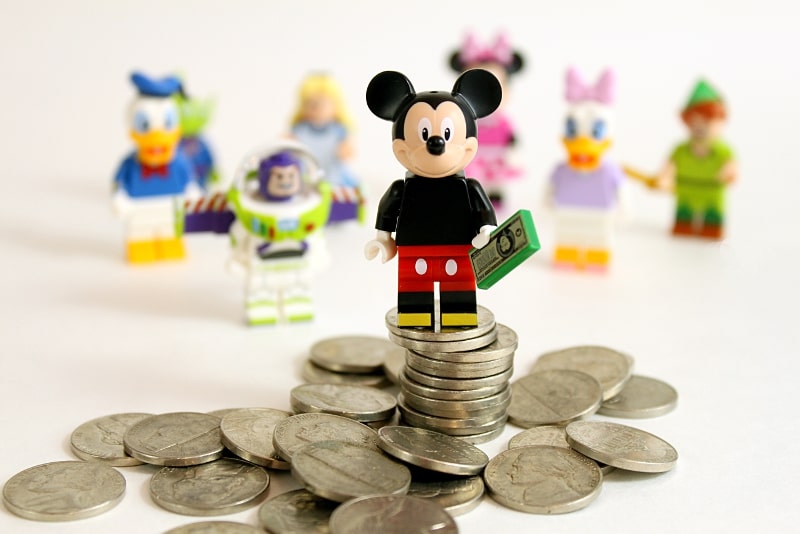 You've already established that Disneyland Hong Kong tickets can be pricey, but it's worth knowing their exact cost before comparing them with cheaper deals. Below, you can see how the ticketing service works and the price for Disneyland Hong Kong tickets.
UPDATED 2019-2020 ticket prices for Disneyland Hong Kong
Standard park tickets
The standard ticket at Disneyland Hong Kong gives you access to the park and its attractions. Choose from a 1 or 2-day park ticket.
1-Day Standard Park Ticket: HK$639 (US$81) for adults; HK$475 (US$61) for children; and HK$100 (US$13) for seniors
2-Day Standard Park Ticket: HK$825 (US$106) for adults; HK$609 (US$78) for children; and HK$170 (US$22) for seniors
Adult tickets include ages 12-64, child tickets include ages 3-11, and senior tickets include ages 65 and up. Children 3 and under will be admitted for free. All tickets include instant park access via the Disney eTicket. 
Annual passes
Magic Access gives you an annual pass to Disneyland Hong Kong so you can visit year-round. The annual pass is available in Silver, Gold and Platinum, with each one offering different perks. Here's what you get with Magic Access Passes:
1 – Magic Access Silver – HK$1278 (US$164) for adults; HK$915 (US$117) for children and students; HK$316 (US$41) for seniors. 
220 days of park access, most weekdays
Discounted parking
Hotel dinner buffet Buy 3 get 1 Free on your birthday
2 – Magic Access Gold – HK$2059 (US$264) for adults; HK$1459 (US$187) for children and students; and HK$525 (US$67) for seniors.
More than 340 days of park access, most weekdays and weekends 
Free parking for 24 times in a year and discounted price for parking thereafter
One additional FASTPASS ticket each visit (subject to availability and Benefit Limits)
Hotel dinner buffet Buy 2 get 1 Free on your birthday
3 – Magic Access Platinum – HK$3599 (US$460) for adults; HK$2569 (US$329) for children and students; HK$890 (US$114) for seniors.
365 days of park access
Free parking
One additional FASTPASS ticket for each visit (subject to availability and benefit limits)
Online seat reservation for Mickey and the Wondrous Book
10% discount on 1-Day Ticket (limit to 6 tickets per year)
Hotel dinner buffet Buy 1 get 1 Free on your birthday
How do you find cheap Disneyland Hong Kong tickets?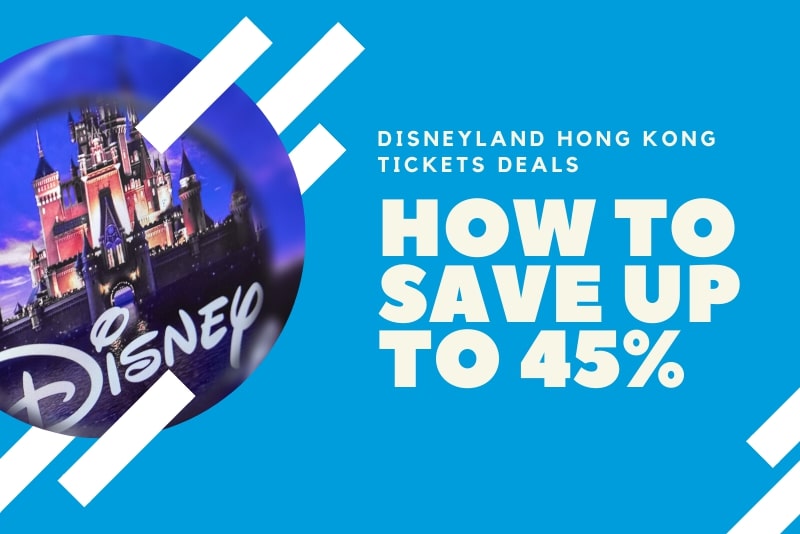 There's a good chance that you've already searched for discounted Disneyland Hong Kong tickets and seen just how many different options are available. From the official website to third-party tour operators, the amount of variations and prices on tickets is endless.
Many sites offer special discounts and trying to find the good from the bad can seem quite daunting. Do you book with the official website, Viator, Getyourguide or Klook?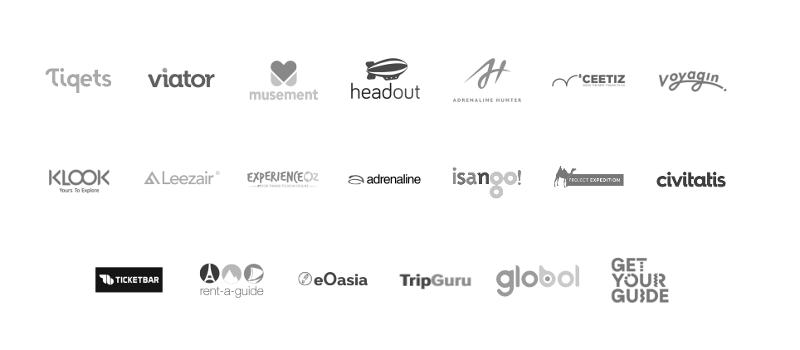 There are also plenty of travel blogs that recommend you book with a specific website for the best deal. Travel agencies are in on the act too, offering you "best-price guarantee" if you use their option. However, the truth is, there aren't one website offers that offer the overall best deal. 
But how do you compare all of those deals without feeling overwhelmed? 
TourScanner collects all the offers for attractions like Disneyland Hong Kong in one place. The result means you can check through the best offers with minimum fuss. We have hundreds of new deals each month, with lots of discount offers — all kept up-to-date by TourScanner. 
We hope that you find our search engine helpful, and get a hold of the cheapest Disneyland Hong Kong tickets available.
How do you skip the lines?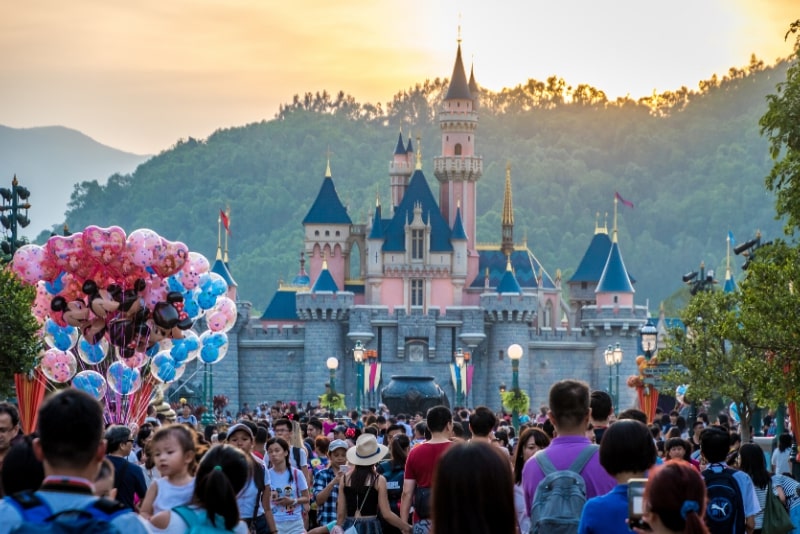 Like all Disneyland parks, the lines at Disneyland Hong Kong are long, whether it's the park entrance or the attractions. 
Skip the line at the gate
Buying Disneyland Hong Kong tickets online means you can skip the line at the entry gate. You will receive an eTicket, which you can download to your phone and show upon arrival at the park.
Reduce attraction wait times
FASTPASS
Disneyland Hong Kong uses FASTPASS, which virtually saves your place in the queue. FASTPASS tickets give you a return time for attractions, meaning you can enjoy the park knowing you have a timeslot saved for specific rides. FASTPASS is a complimentary service and is included with your entry ticket. 
Disney "Priority Special" and "Special+" Attraction Admission Passes
The "Priority Special" Attraction Pass lets guests enjoy one-time priority access to 3 attractions and costs HK$249 (US$32). The "Special+" Pass gives you priority access 8 attractions and costs HK$349 (US$45) for weekdays, except public holidays or HK$399 (US$51) for weekends and public holidays.
Which attractions can you ride?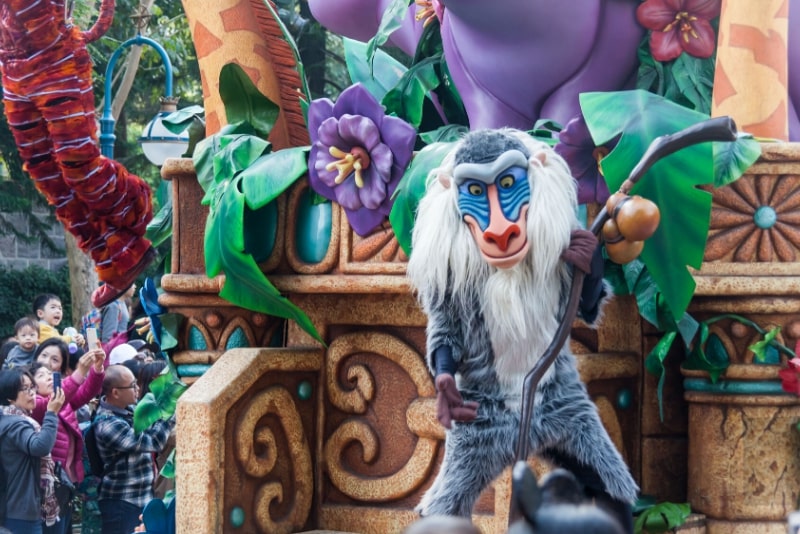 Overall, there are 35 attractions at Disneyland Hong Kong resort. From rides themed on Disney favourites like Mickey Mouse to Marvel Characters and Star Wars, visitors are left with plenty of choices when it comes to finding a fun ride. Here are some of the best ones:
Liki Tikis
Mickey's PhilharMagic
Any Man and The Wasp: Nano Battle
Hyperspace Mountain
Iron Man Experience
RC Racer
Rafts to Tarzan's TreehouseHeight
Big Grizzly Mountain Runaway Mine Cars
STAR WARS™: Command Post
When is the best time to visit Disneyland Hong Kong? How can you avoid the crowds?
Disneyland Hong Kong is a year-round attraction, which means people visit from all over the world throughout the entire year. However, public holidays (Christmas, New Year and Easter etc) can be some of the busiest times at the park. 
Weekends are busier than weekdays, so it's a good idea to visit during the week if you want to avoid large crowds. Weekdays allow you to enjoy the park during its quieter moments unless it's during a public holiday.
What are Disneyland Hong Kong opening hours?
Monday to Friday: 10.30 am – 8.15 pm
Saturday and Sunday: 10.30 am to 8 pm
How to get to Disneyland from the Hong Kong centre?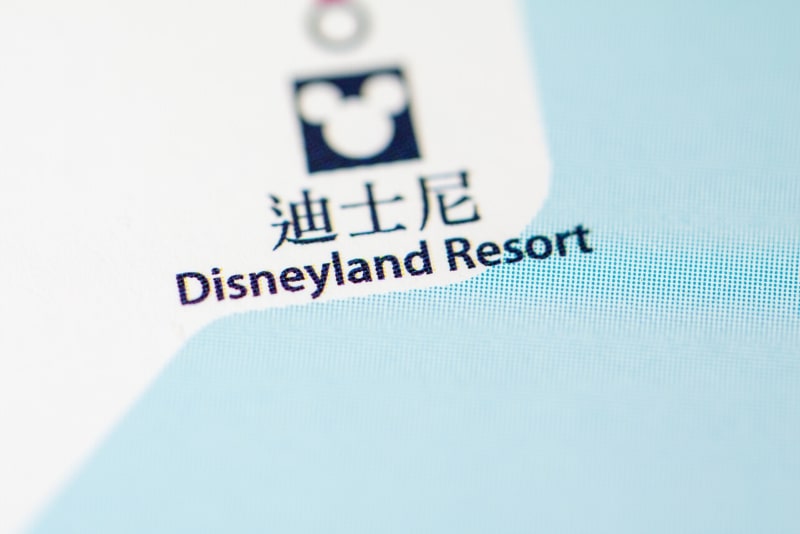 Disneyland Hong Kong is located about 19km (10 miles) from Hong Kong centre. It's easy to reach by car, bus and train.
Car – Take Route 4 (towards Kowloon West or Lantau Island/Airport), then take Exit 13 to Route 3. Take Exit 3 to Route 8 before taking Exit 5  to Penny's Highway. From here, take the Exit to Magic Roundabout and then the exit to Fantasy Road.
Bus – There are many bus routes by Long Win Bus and Citybus. From Downtown Hong Kong, take the R33 or R42.
Train – The Mass Transit Railway (MTR) runs from Sunny Bay Station to the park, and takes around 30 minutes.
Travel tips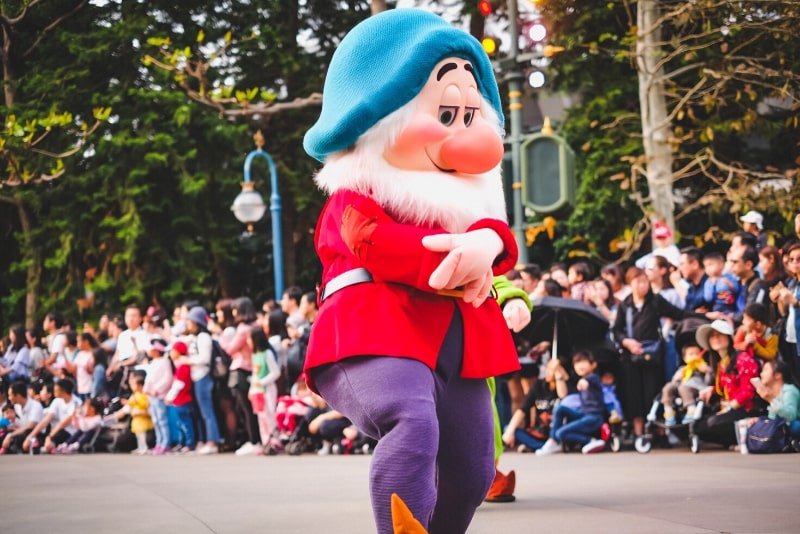 Download the official app for Disneyland Hong Kong to see wait times, attractions, maps and schedules
Aim to arrive early, before it gets overcrowded
Use FASTPASS to beat the queues
Take photos with the Disney characters
Check the schedule to see which shows and parades are happening during your visit
Check restaurants in advance to see closing times and whether you need to reserve a table (some restaurants close as early as 5:30 pm).