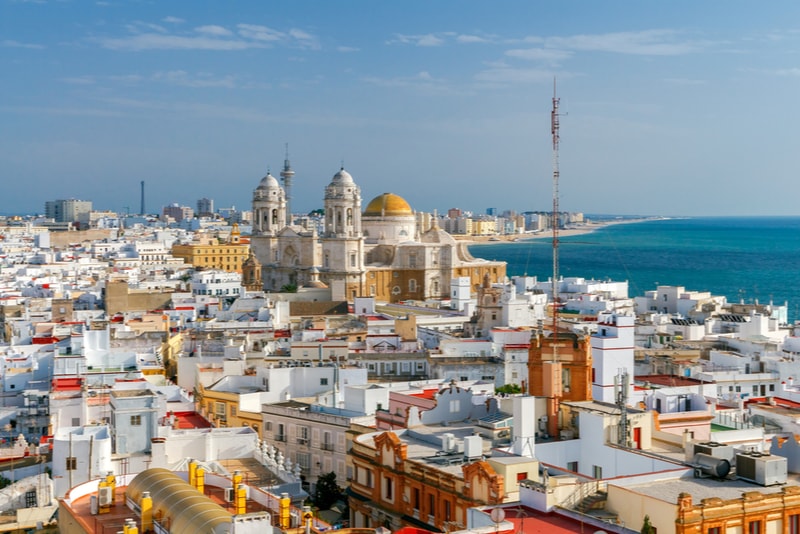 This beautiful small city was founded by Phenicians in 1100 BC. It is indeed considered as the oldest city in Europe. Surrounded almost entirely by water, this charming city and his magical atmosphere are conquering more and more travelers hearts. Perfect weather, great history, delicious food, and gorgeous beaches make Cádiz and his coast one of the best destination of Spain. If you are planning to go there, you can't miss our list of the best things to do in Cádiz and la Costa de la Luz!
TourScanner is the No 1 meta-search engine for tours & travel activities. Search over 15 bookings websites and find your ideal travel activity at the best price.
1 – Take a walk around the historic center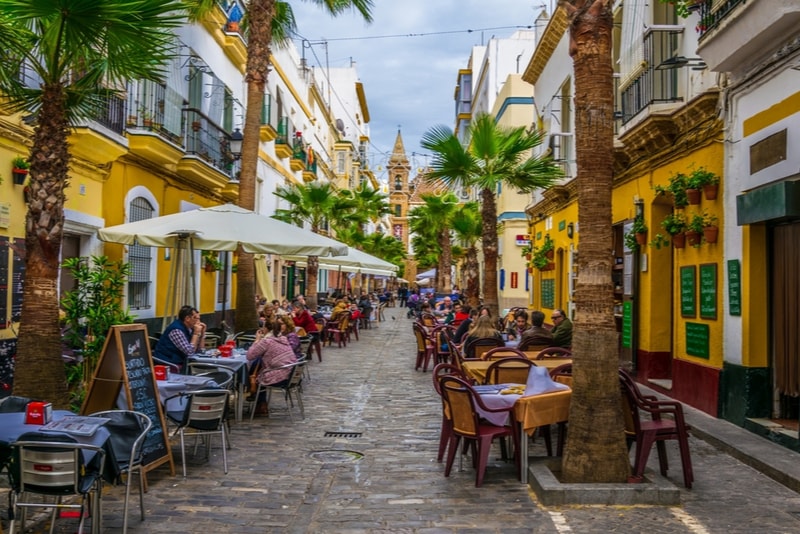 Cádiz is full of attractions. Nevertheless, one of the best things you can do to start is taking a walk around the picturesque Casco Antiguo. Cádiz is extremely walkable, and the local government knows it — they've prepared several walking routes through the city, and have marked the way in brightly colored paint. Get lost in his beautiful narrow streets, stop by a bar and order a caña (small glass of beer). Walk until you get to the Atlantic Ocean. In this way, you will appreciate the friendly atmosphere, the very slow pace of the locals, and the beauties of Cádiz.
2 – Enjoy the unique beach of La Caleta and his castles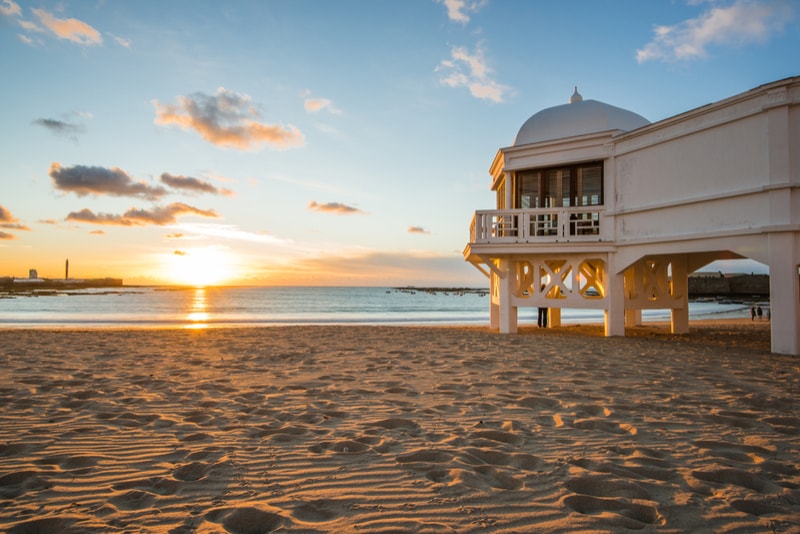 Located on the west side of the historic center, this beach is one of the best things of the city. In ancient times Phoenicians, Carthaginians, and Romans all moored their ship in this natural harbor. It is a place for people to relax, meet friends and enjoy the sun. On top of that, the bay is flanked by two fortresses. The Castillo de San Sebastián and the star-shaped Castillo de Santa Catalina. Taking a walk to these castles is strongly recommended! Both of them will surprise you with their amazing views and landscapes.
3 – Surf in the best spots of southern Spain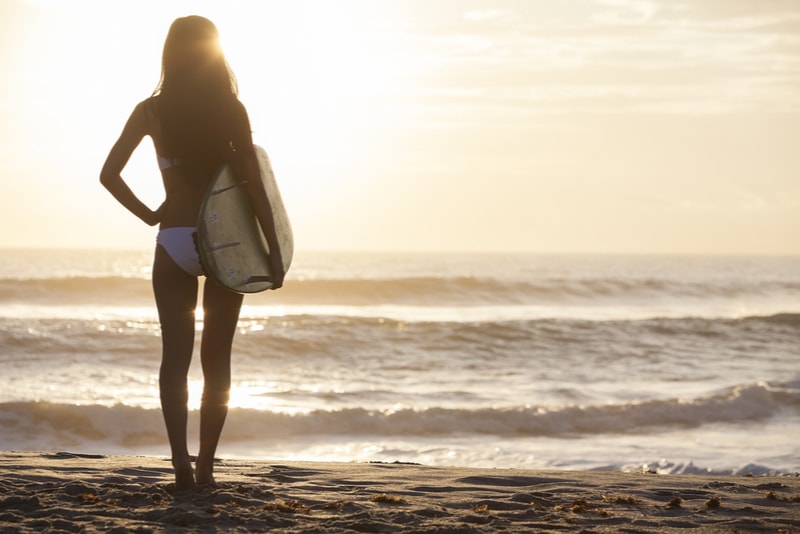 If you are a surf lover this is the right place for you! Along the coast from Cádiz to Tarifa, there are several amazing surf spots. This area is definitely the surf epicenter of Andalusia and surely one of the best things to do if you are in this area is go surfing. The swells here are highly consistent especially from September to April-May. Don't miss the beautiful Playa de los Lances in Tarifa, Los Caños de Meca, and El Palmar.  Moreover, if you are a beginner, you can easily book a surf class in one of the many surf schools in the area.
4 – Wear an eccentric costume during carnival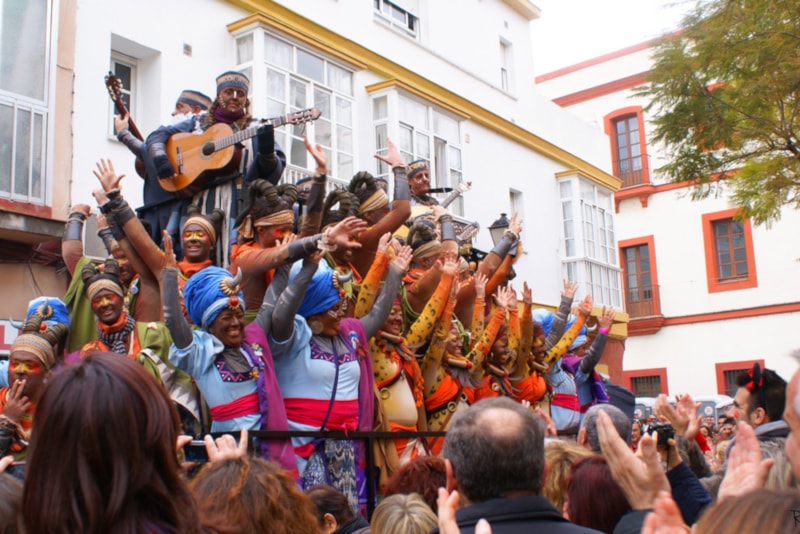 If you are planning to go to Cádiz during February you will be part of one of the most fun-filled and entertaining of all the Spanish carnivals. This carnival is very awaited in the city and every local put all his heart and soul into it! During this week party, you will hear typical music in every corner of the city and you will see everybody dressed in funny costumes. The origins of this carnival are from the 16th century, when Cádiz, one of the most important ports in Spain, was well connected with Venice. Thus, some traditions have been imitated from there. So, buy an eccentric dress (there are plenty of shops in the city) and go around the streets to take part in this great tradition!
5 – Enjoy the happy hour with the best sunsets in Playa Victoria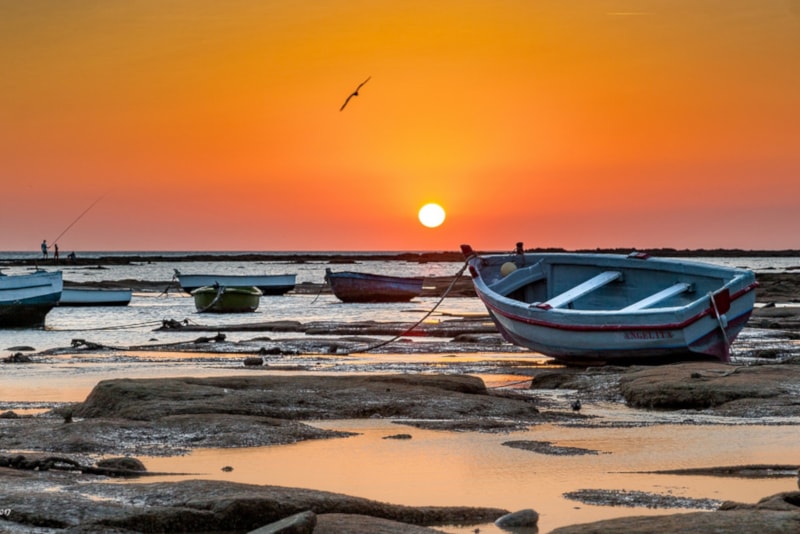 Cádiz is full of Copacabana style beaches all along the city coast. Then, one of the best things to do in Cádiz is to have a Happy Hour in one of the chiringuitos on the beach. Especially when it gets warm, basically from April to October, you will enjoy a great atmosphere on the beach. Running up almost the entire western side of Cádiz, this beach is considered as one of Europe's best urban beaches and up with the best of any kind in Spain. The perfect place to enjoy the moment with a cocktail and an unforgettable sunset!
6 – Visit the Sherry Triangle and taste his typical wines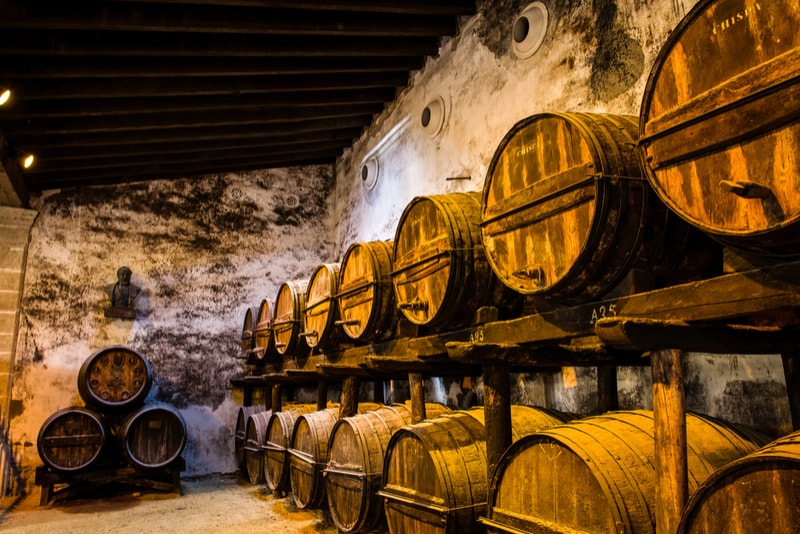 Andalusia is with no doubts a primary destination for sherry lovers. This fortified wine comes from Cádiz Province: the 'Sherry triangle'. This area is between Jerez de la Frontera, San Lucar de Barrameda, and El Puerto de Santa Maria. You can't miss the experience of wine tasting in Jerez! There are some unmissable sherry typologies, make sure you have a glass of Manzanilla, Amontillado, Oloroso, and Palo Cortado.
7 – Experience horse riding along the beach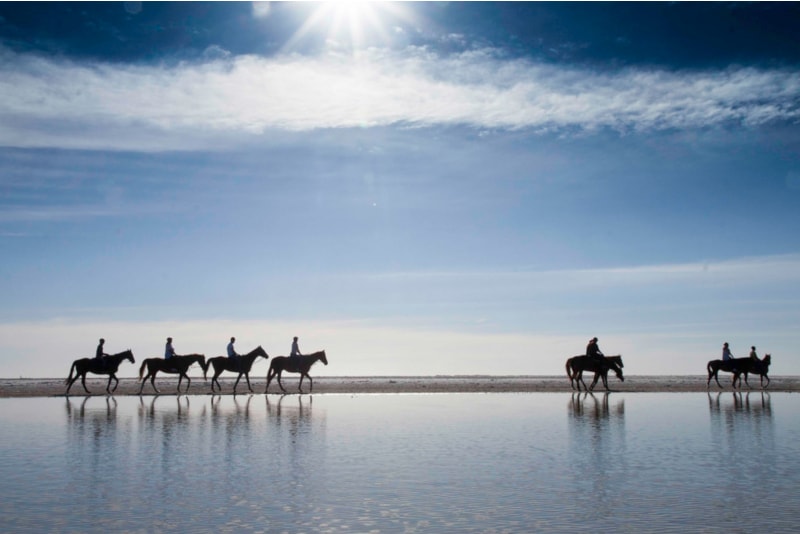 Many people dream of being able to ride a horse along the beach and across sand dunes, galloping along the sand, hooves thundering, hair flying in the wind, waves splashing, with a wonderful sense of freedom. There are many places near Tarifa where you can do it! Here you will have the possibility to take a pleasant, beautiful and relaxing horseback ride in one of the beaches of Costa de la Luz while enjoying the panorama of the African coast. It is one of the best things you can do in this magical area!
9 – Eat the typical Pescaito tapas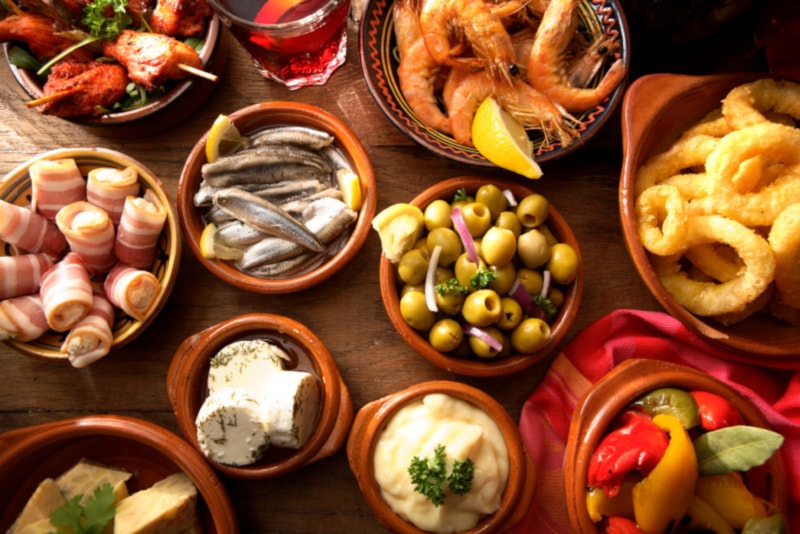 In Cádiz, when it comes to eating and drinking, you will be spoiled for choice! There are so many restaurants and bars in every corner of the historic center. One of the best things to eat there, is fresh fish tapas, pescaito. You can't miss the tiny shrimps called camarones, served from little cones after being quickly boiled and chilled. Or the tortilla de camarones, shrimps in a crispy tortillita, a shrimp fritter that is absolutely to die for. Also, the delicious cazon en adobo, dogfish fried in an irresistible coating of breadcrumbs, lemon, and cumin. And these are just some of them, there are many more to taste!
10 – Attend a play in the famous Falla theatre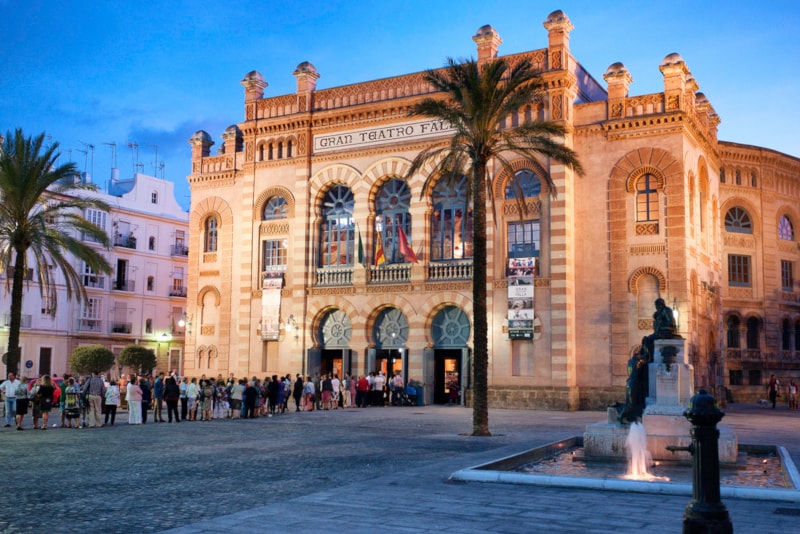 Named for Andalucía's finest classical composer and native gaditano, Manuel de Falla. You'll enter via the large horseshoe-shaped portals that have the classic Moorish-style alternating voussoirs (red and white archway stones). There's an exciting schedule at any time of year, but if you really want to get to know Cádiz's bawdy folk culture, a visit during the carnival in February or March is a must. During this period, this red-bricked neo-Mudéjar theatre hosts Cádiz' annual Carnaval competitions. Something really unforgettable!
11 – Eat, drink, and shop in the picturesque Mercado Central
The Mercado Central is a joyful, chaotic nucleus of local life. It sells fresh fish, meat, vegetables and fruit from its stalls. It's also a very popular gastro-market, where you can enjoy Andalusian-international tapas between sips of earthy sherry. Shopping there, or eat and drink something typical is one of the best things to do in Cádiz, definitely a very cool way to experience Cádiz street life!
12 – Visit the majestic Cathedral – Santa Cruz sobre el Mar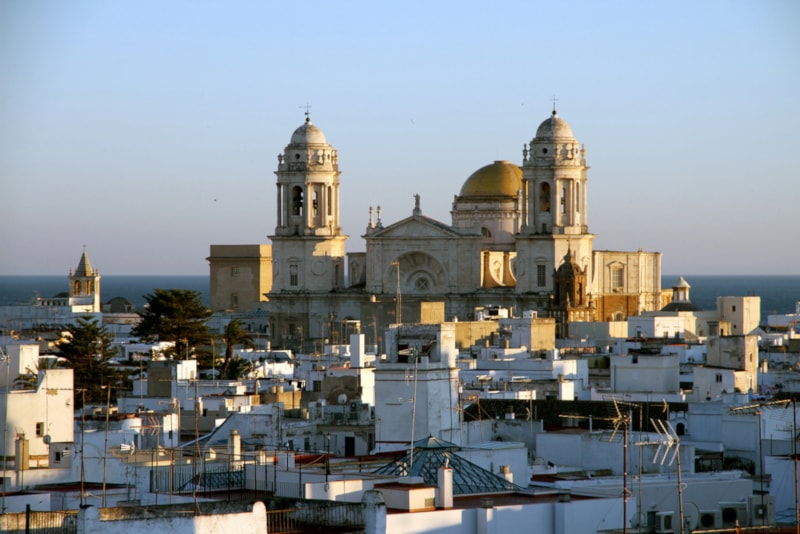 Cádiz' beautiful yellow-domed cathedral is an impressively proportioned baroque-neoclassical construction, best appreciated from seafront Campo del Sur in the evening sun. The cathedral was commissioned in 1716 but the project wasn't finished until 1838. For another superb panorama of Cádiz, you can also scale the cathedral's Poniente Tower, from which you can look out over the port. A breathtaking view!
?Catedral Santa Cruz sobre el Mar, Cádiz
13 – Watersports and nightlife in Tarifa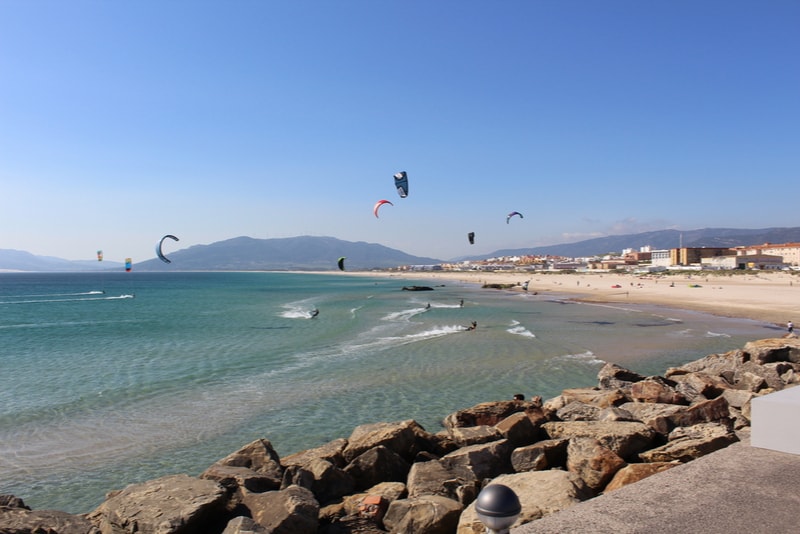 Less than a couple of hours by car from Cádiz there is Tarifa, the most southern point in Europe. Here you will feel a real Nort African atmosphere. The mix between Andalusian culture, North African influence and the international vibes, make Tarifa a unique place, something unmissable. On top of that, it is a real watersports paradise. In Tarifa, you will have the chance to learn how to Kitesurf, Surf or Windsurf. If you already know how to do it you can easily rent your equipment in one of the surf shops in this beautiful city. And if you are planning to stay for a few days you will never get bored! Tarifa from April to October gets packed! It becomes a very active center of Spanish movida with a lot of restaurants, bars, and discotheques where to spend a night out.
14 – Visit the gorgeous beaches of the Costa de la Luz
From Cadiz to Tarifa there are many long beaches of fine white sand sprayed by the Atlantic. These tremendous beaches display a natural face of great environmental value with a fine white sand typical of the desert. It is a coastline, mostly quiet and peaceful, an ideal option to sunbathe and rest away from the mundane noise. Make sure you visit the beaches of Valdevaqueros, Playa Bolonia, Zahara de los Atunes, and Caños de Meca.
15 – Enjoy the best view from the Tavira tower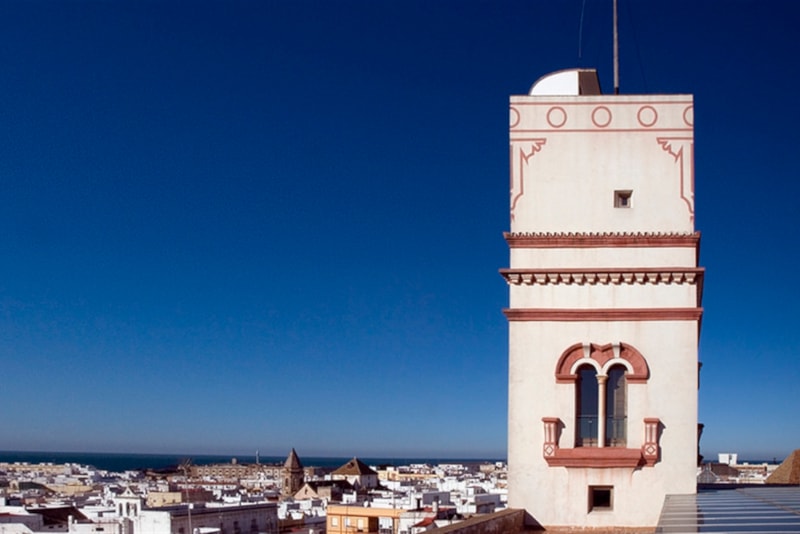 From the top of this tower, you can enjoy one of the best views in Cádiz. The 18th-century Torre Tavira is the highest point in town, opening up dramatic panoramas of Cádiz. At the top of ten flights of stairs and 170 steps is a rooftop terrace with the best view in the city, west to the Castle of San Sebastián and south to the shining dome of the cathedral. It also has a camera obscura that projects live, moving images of the city onto a screen every half an hour.
16 – Visit the special white towns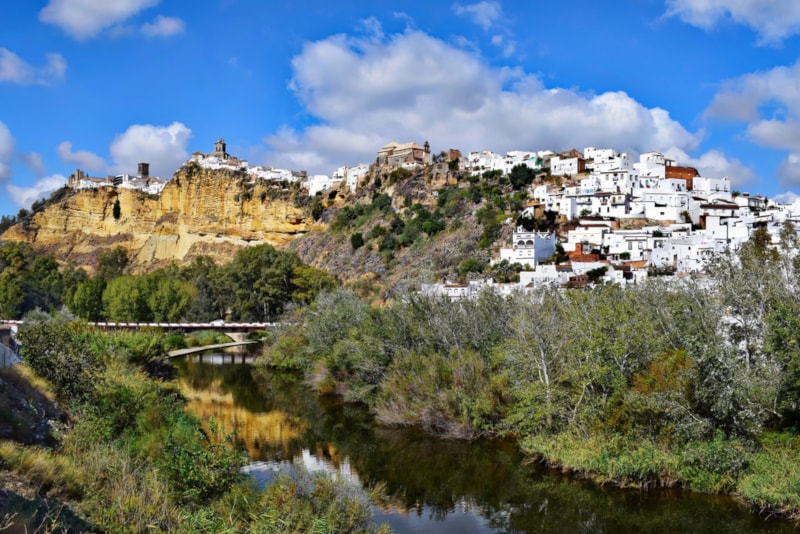 A few kilometers from Cádiz you will find the inland pueblos blancos (white towns). These small towns are famous for their unique beauty and spectacular settings – invariably hilltop locations, with the whitewashed houses huddled around a ruined castle. Although the most famous of the white towns is Ronda, in Malaga province, Cádiz province can claim many of its own. Among them, you can't miss Arcos de la Frontera, Zahara de la Sierra, Conil de la Frontera and, Vejer de la Frontera. The frequently seen suffix "de la frontera" of a white town place name refers to its historical border position.
17 – Go to the historical Trafalgar lighthouse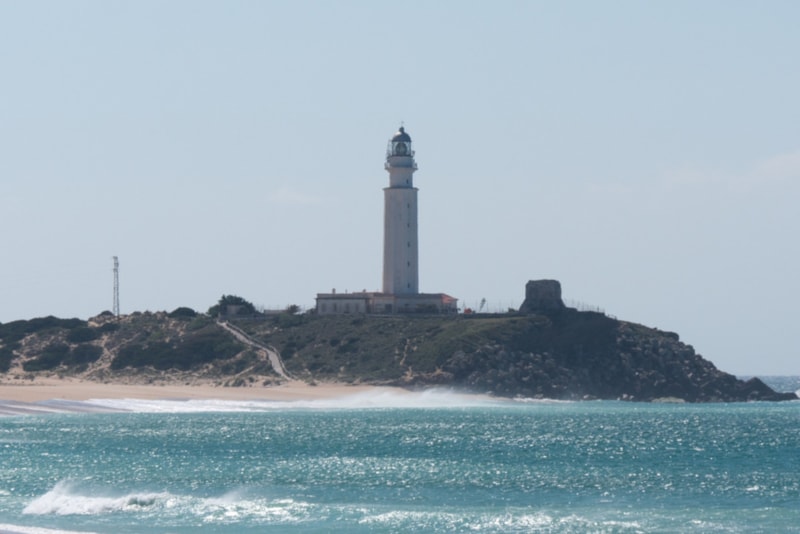 Located near the small village of Los Caños de Meca, it is a monumental beacon with a height of approximately 34 meters. The lighthouse was built in 1860 close to the warning beacon of the same name. The famous Battle of (cape) Trafalgar, that gave the name to the equally famous square in London, took place just in front of where this lighthouse now stands in 1805.
We hope our list will inspire you to make the most of your stay in Cádiz and Costa de la Luz! If you know about more things to do in Cádiz and Costa de la Luz, share the fun in the comments below.
Enjoy this magical city and his beautiful cost!
Share it on Pinterest 🙂