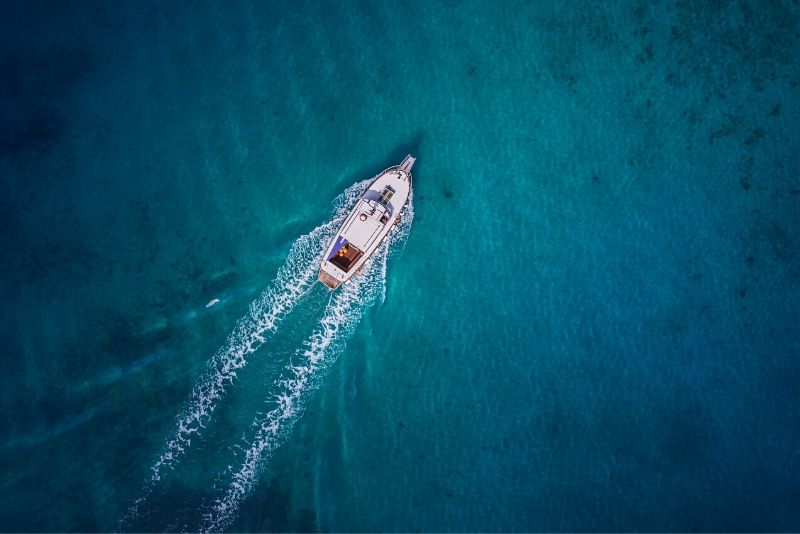 Do you wish to rent a boat for your next holiday? Wondering what the best websites for boat rentals and yacht charters are?
We have selected the best websites to rent a boat worldwide, with or without a skipper.
Pick your favorite provider and search for all types of boat rentals near you, including sailing boats, motorboats, and luxury yachts.
Book your ideal boat and sail out with your friends and family in top boating destinations.
Best Websites for Boat Rentals
Launched in 2013,
Get My Boat
is the market leader of boat rentals. The website offers the largest catalog of boat rentals and water experiences worldwide, with 130,000 deals in 184 countries.
Click & Boat
is a European peer-to-peer boating rental platform, enabling private and professional boat owners to rent out their boats to individuals. Choose from 41,000 private boat rentals around the world.
With over 40,000 boats for rent all over the world,
SamBoat
is one of the leading markeplaces for peer-to-peer boat rentals and yacht charters.
Often described as the booking.com for boats,
Zizoo
offers over 30,000 boat rentals across 500 destinations worldwide. Zizoo makes it easy for holidaymakers to find the right boat by simplifying the selection and booking process.
Boataround
works directly with the yacht owners so you get the best available deals on boat rentals online. You may choose from more than 14,000 yachts with skipper services and insurance.
Whether you're looking for a boat rental for an afternoon or a full week charter,
Boatsetter
provides the largest marketplace for any boating experience worldwide.
Based in Spain,
Nautal
is one of the leading nautical rental agencies with more than 31,000 boats to rent in 67 countries.
The Globe Sailor
is one of the European leader for online boat rentals and yacht charters. Each boat can be chartered with a skipper if you wish.
Antlos
is a peer-to-peer marketplace enabling holidaymakers to rent boats from boat owners. Browse thousands of boat rentals, with or without skipper services.
Sailsquare
connects skippers with travellers keen to live an experience at sea. Travel alone or in a group, and meet new sailing friends.
Also called the "airbnb" of boat rentals,
Sailo
is the latest online peer-to-peer marketplace, with over 30,000 boat rentals around the globe.
Yacht Charter Fleet
is the world's leading luxury yacht charter comparison site. Find the best crewed megayachts to rent for your dream private yacht vacation.
Established in 2016,
Viravira
is a yacht charter marketplace offering over 11,000 boat rentals in 41 countries.

We hope that you enjoyed our selection. Do not hesitate to comment below if you wish to recommend other websites.
If you are looking for classic boat tours, use our search engine here.
Wishing you an excellent time boating! 🙂